1967 Fender Vibrolux Reverb
1967 Fender Vibrolux Reverb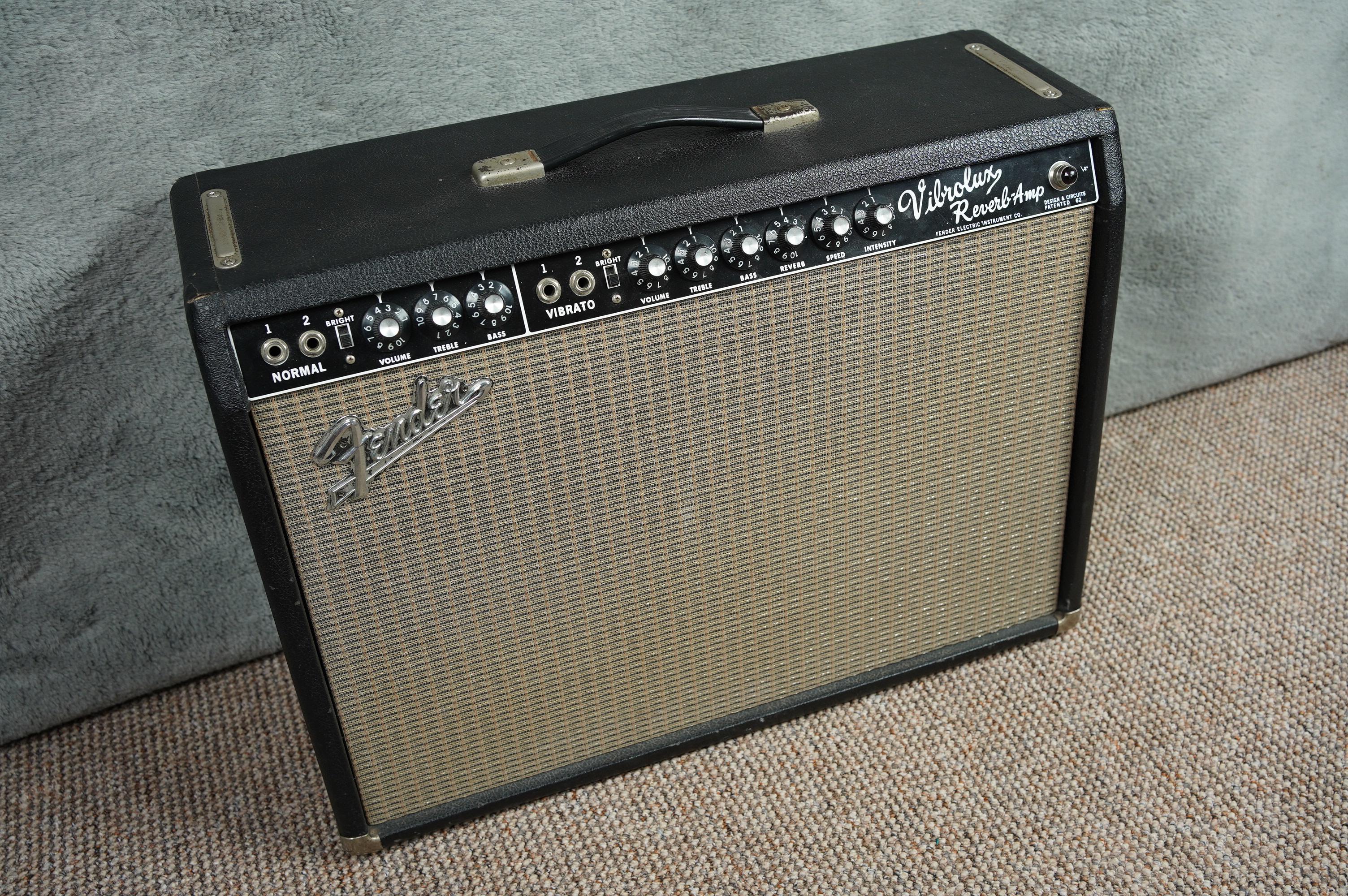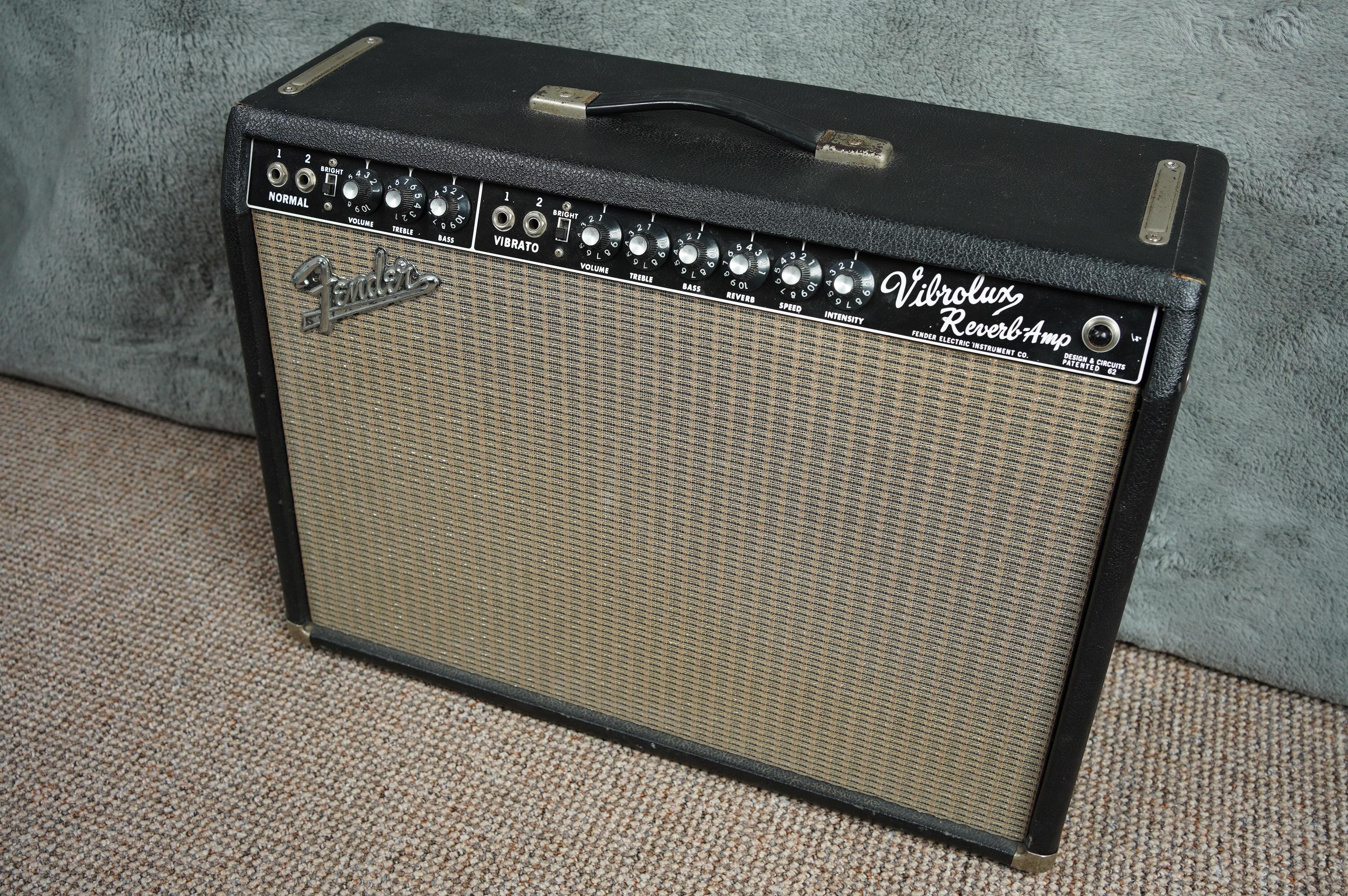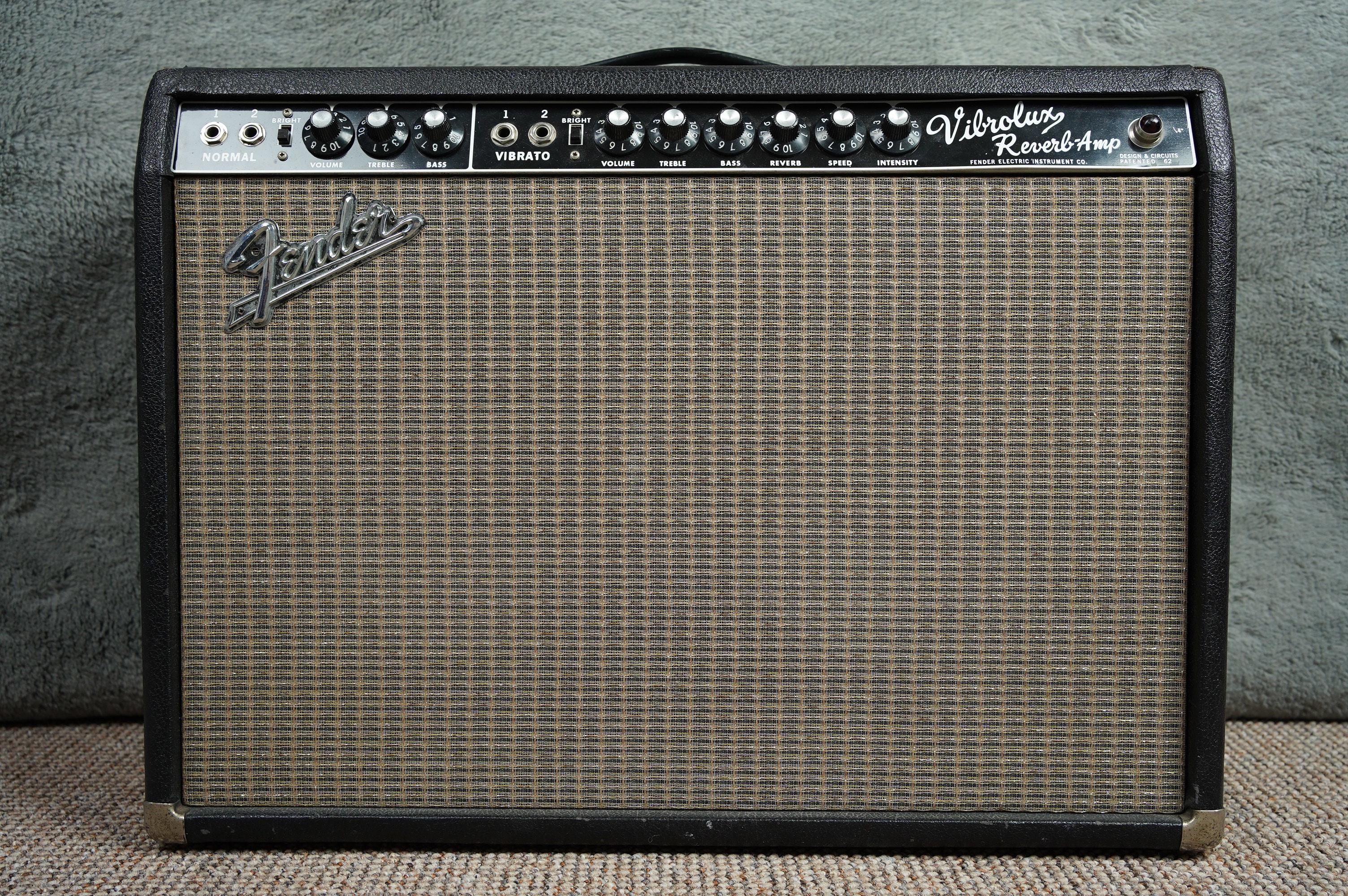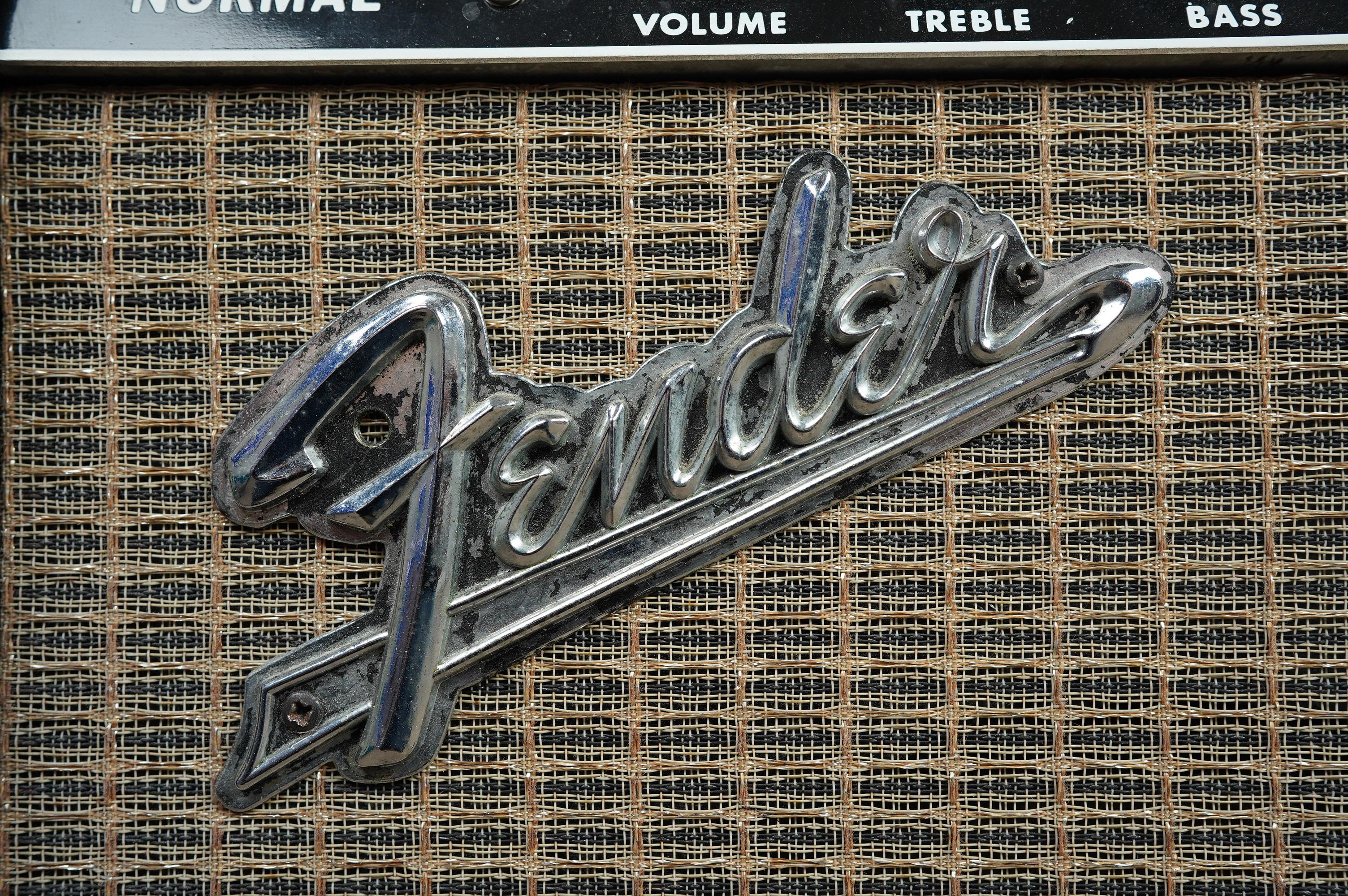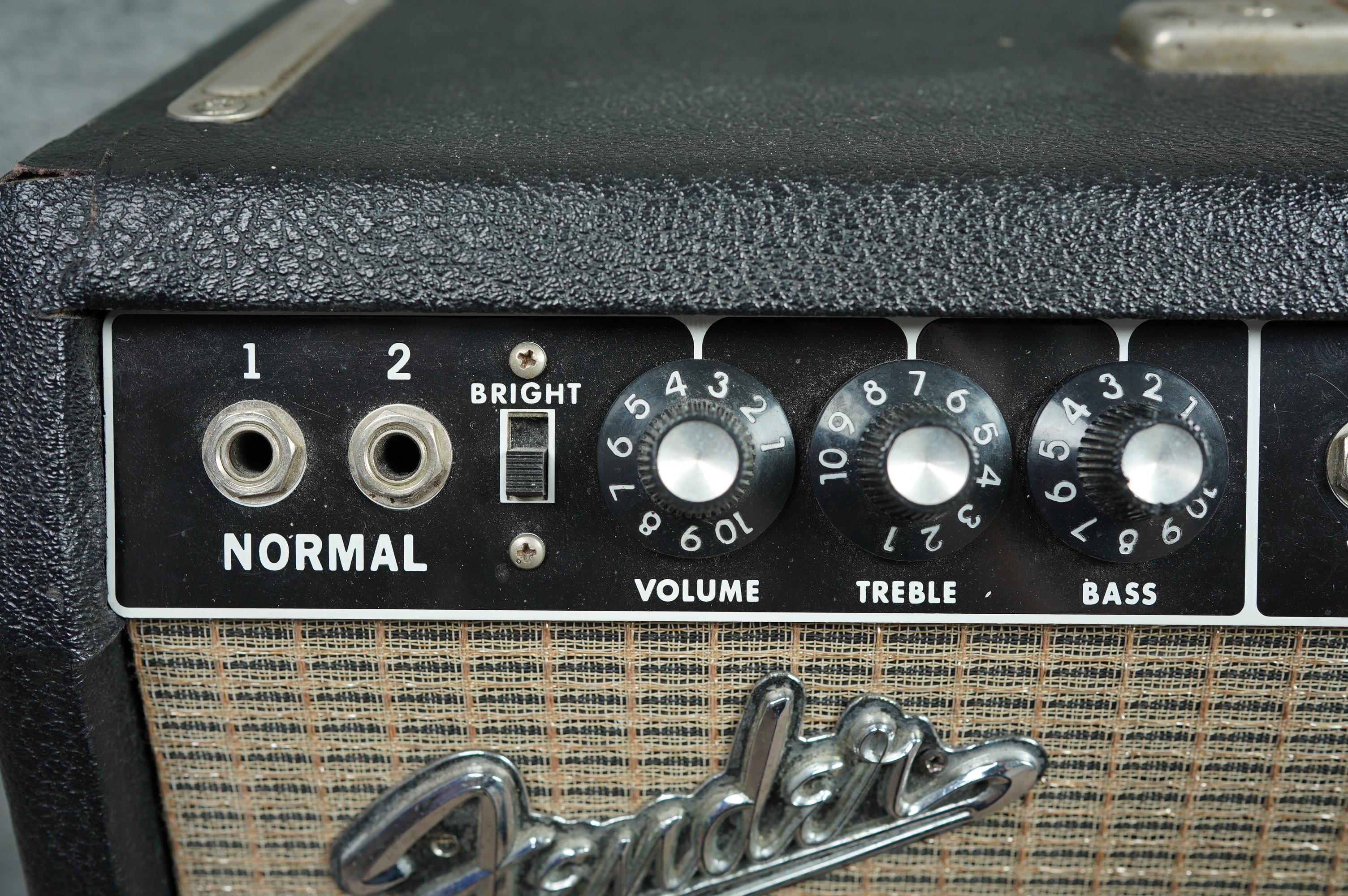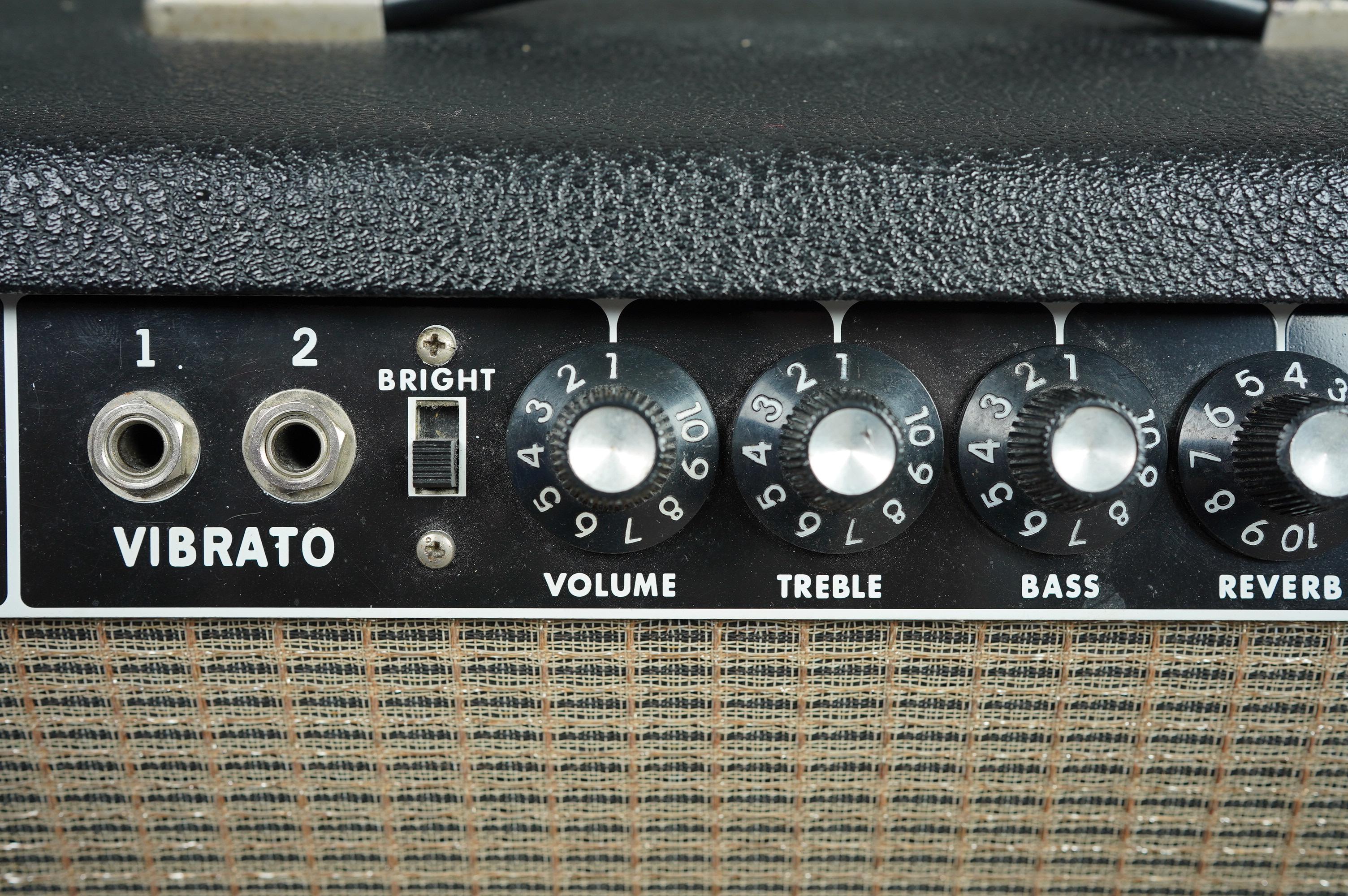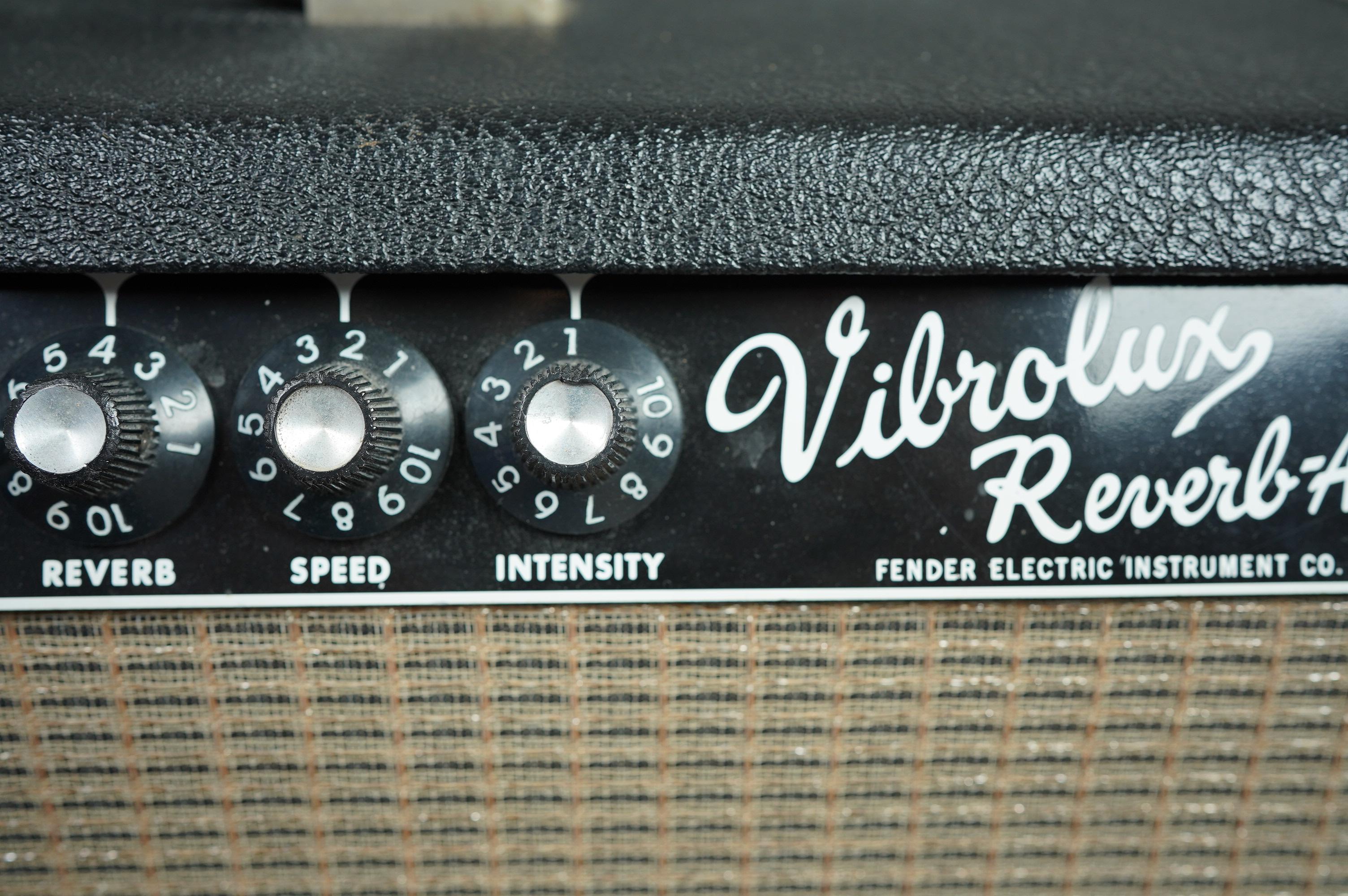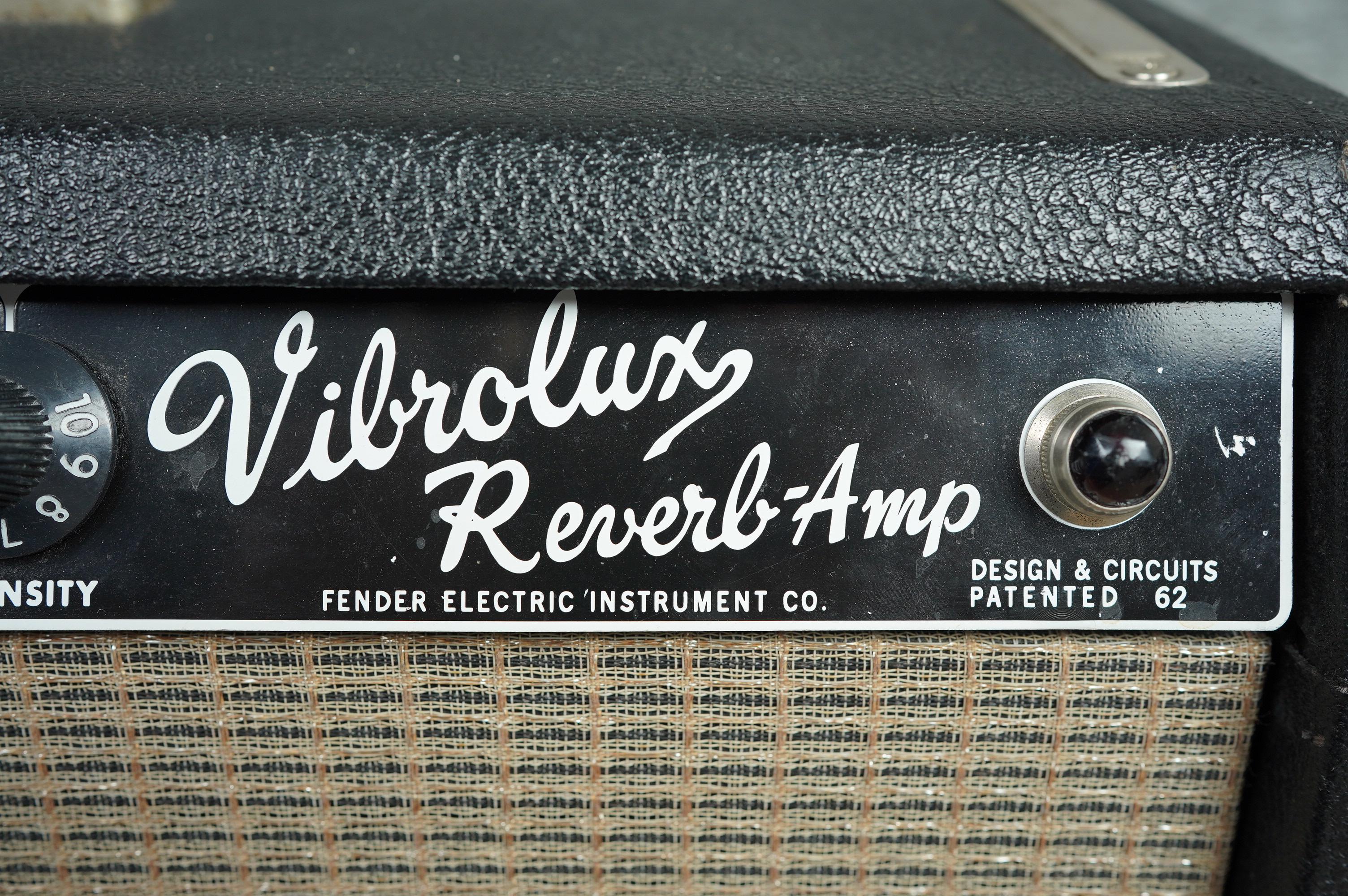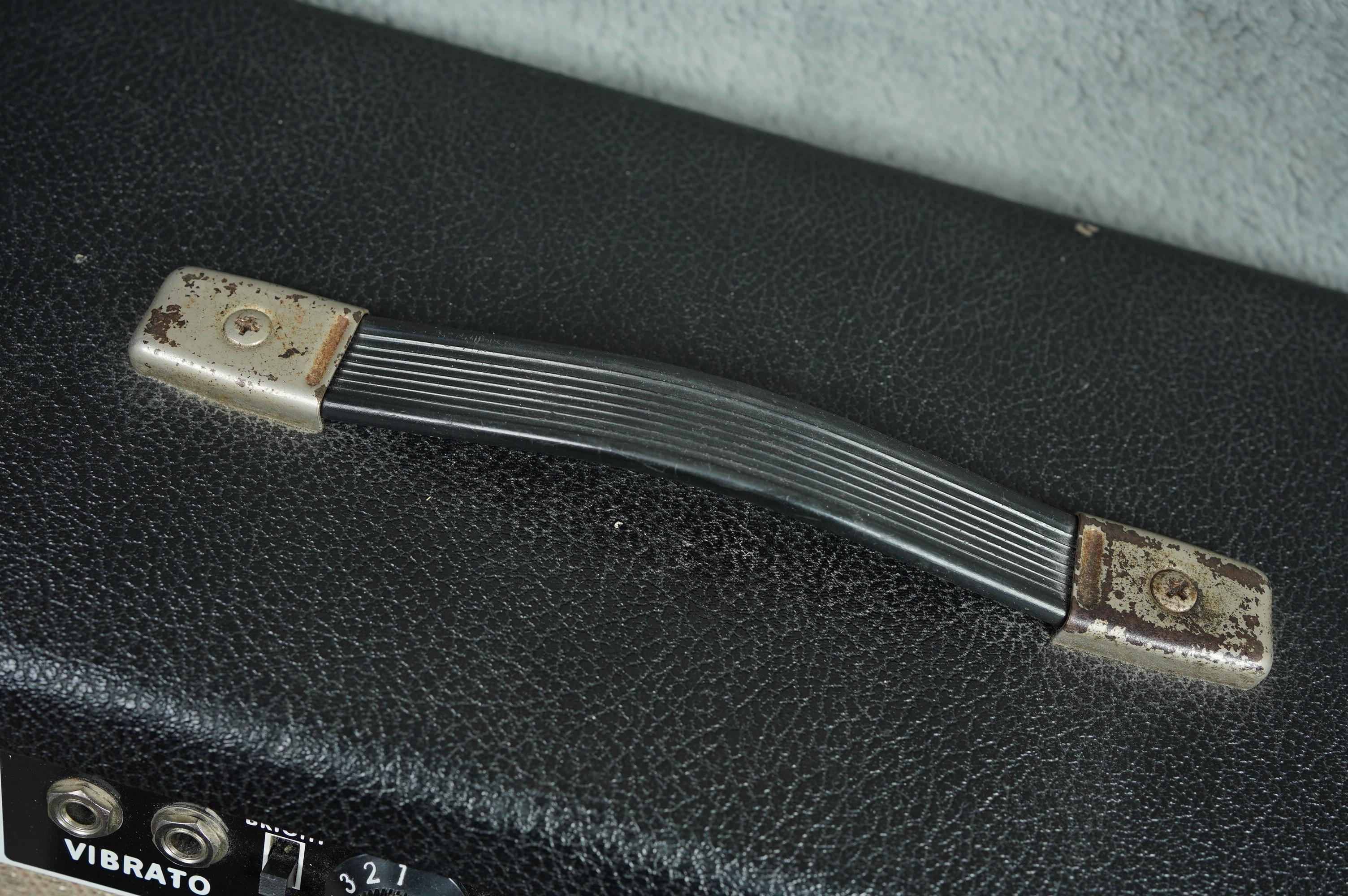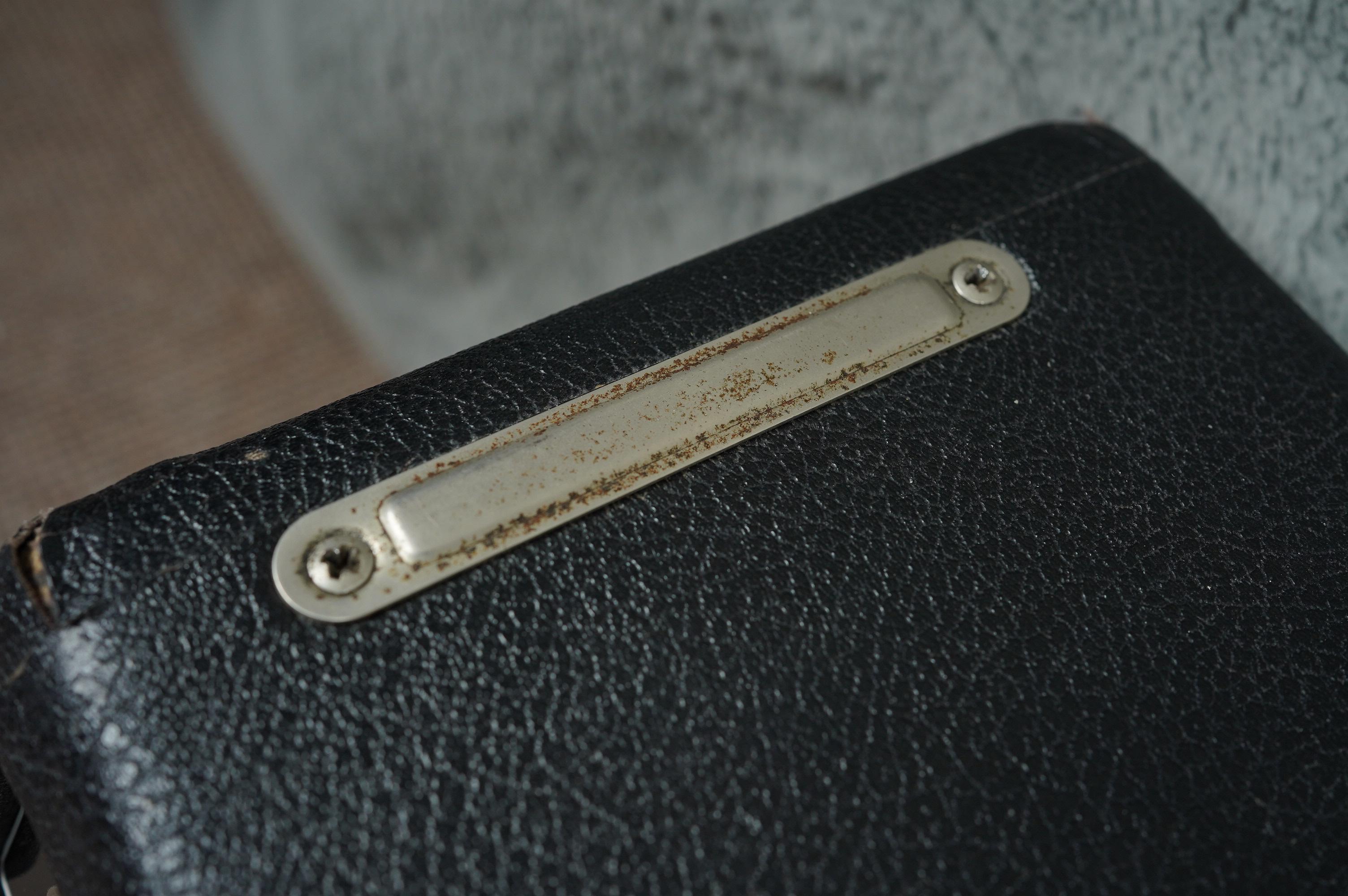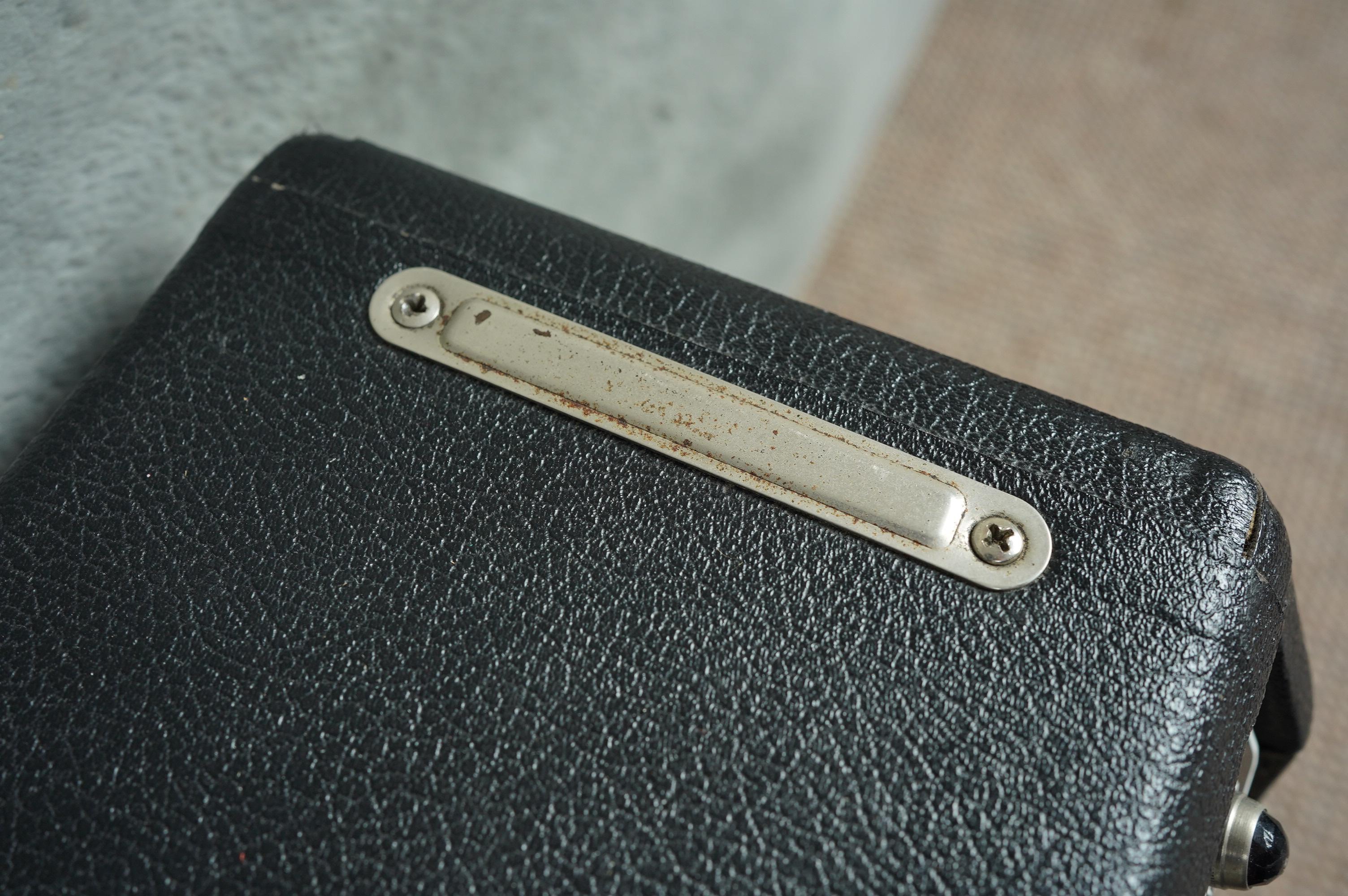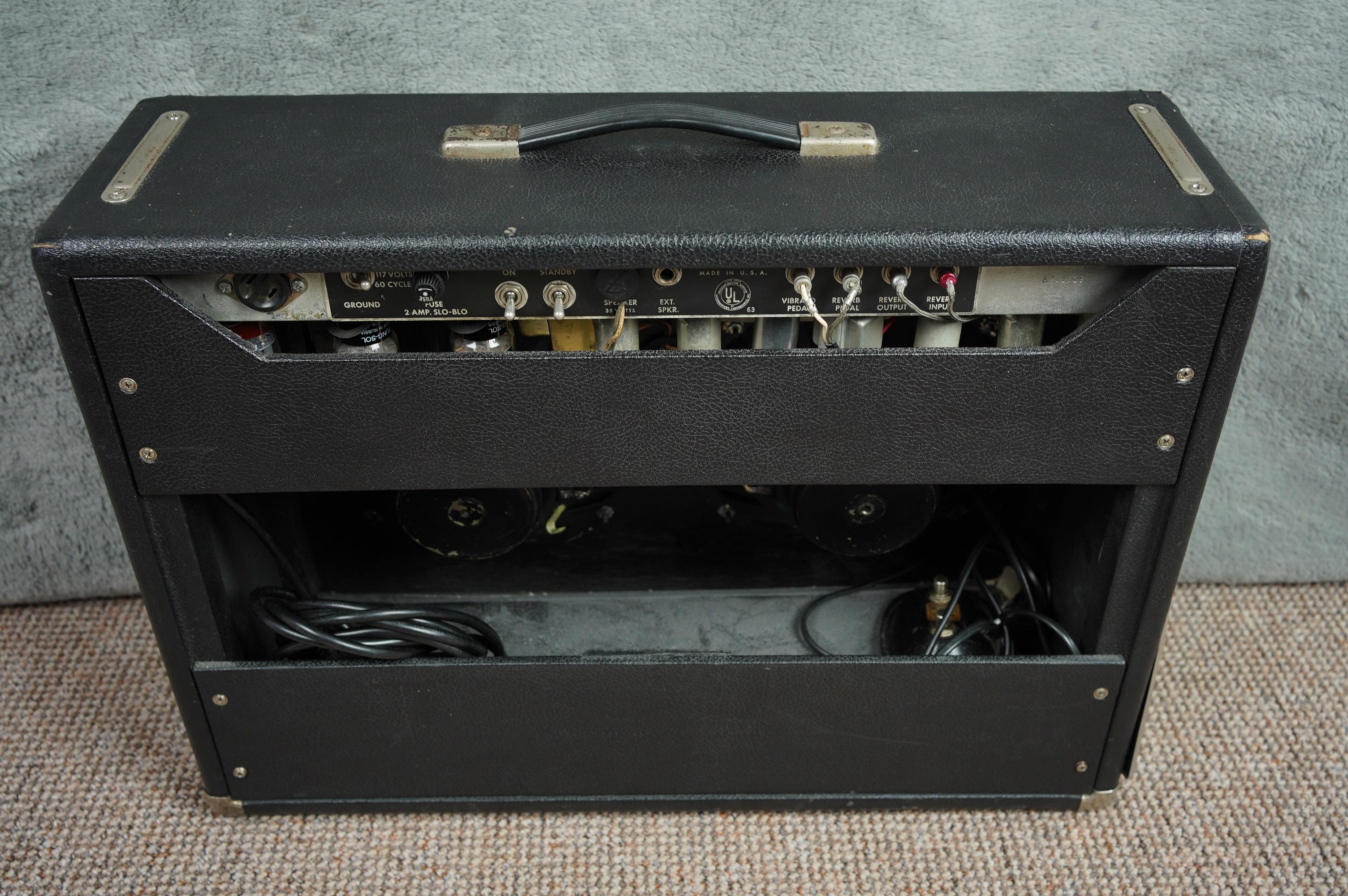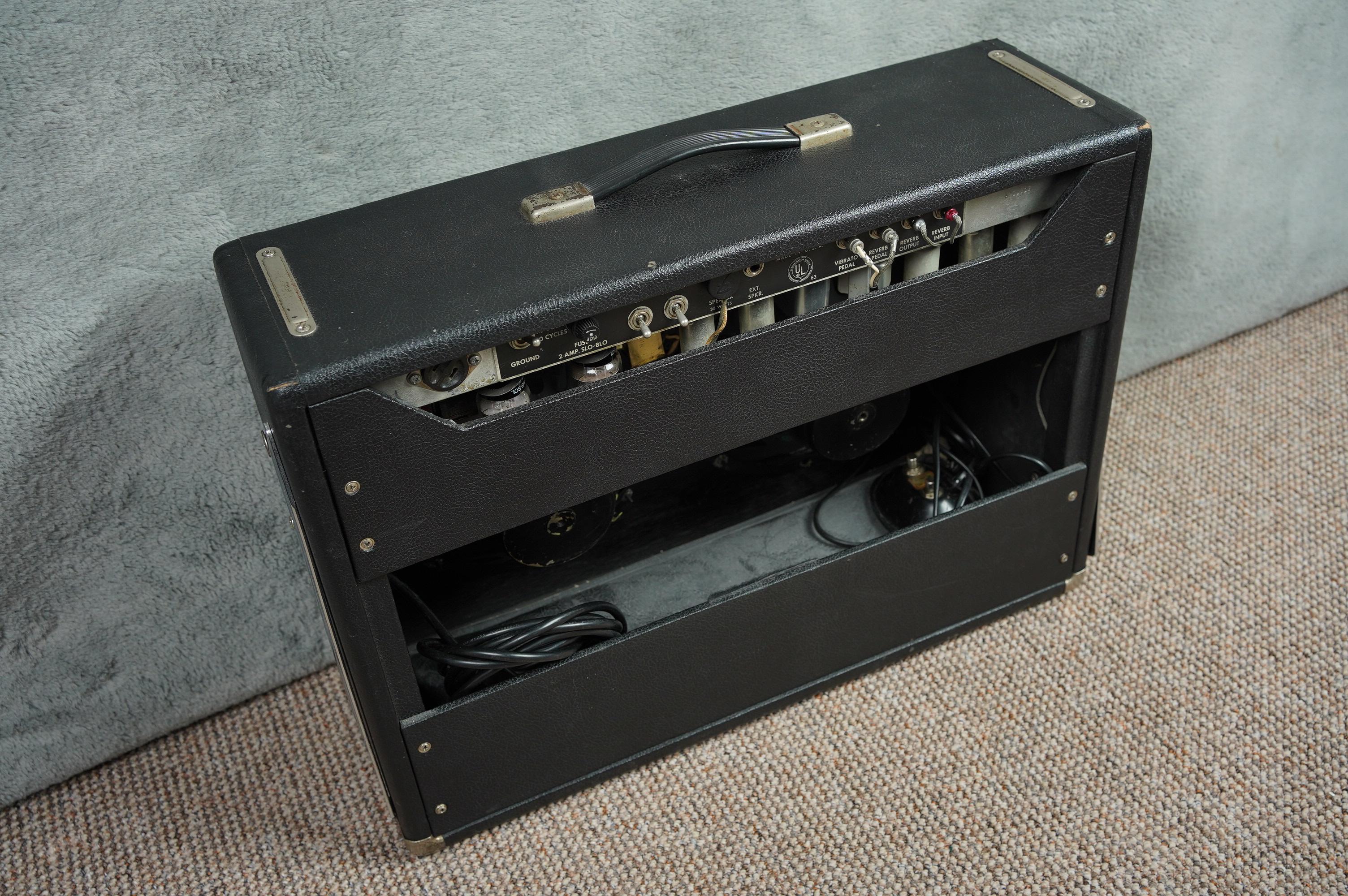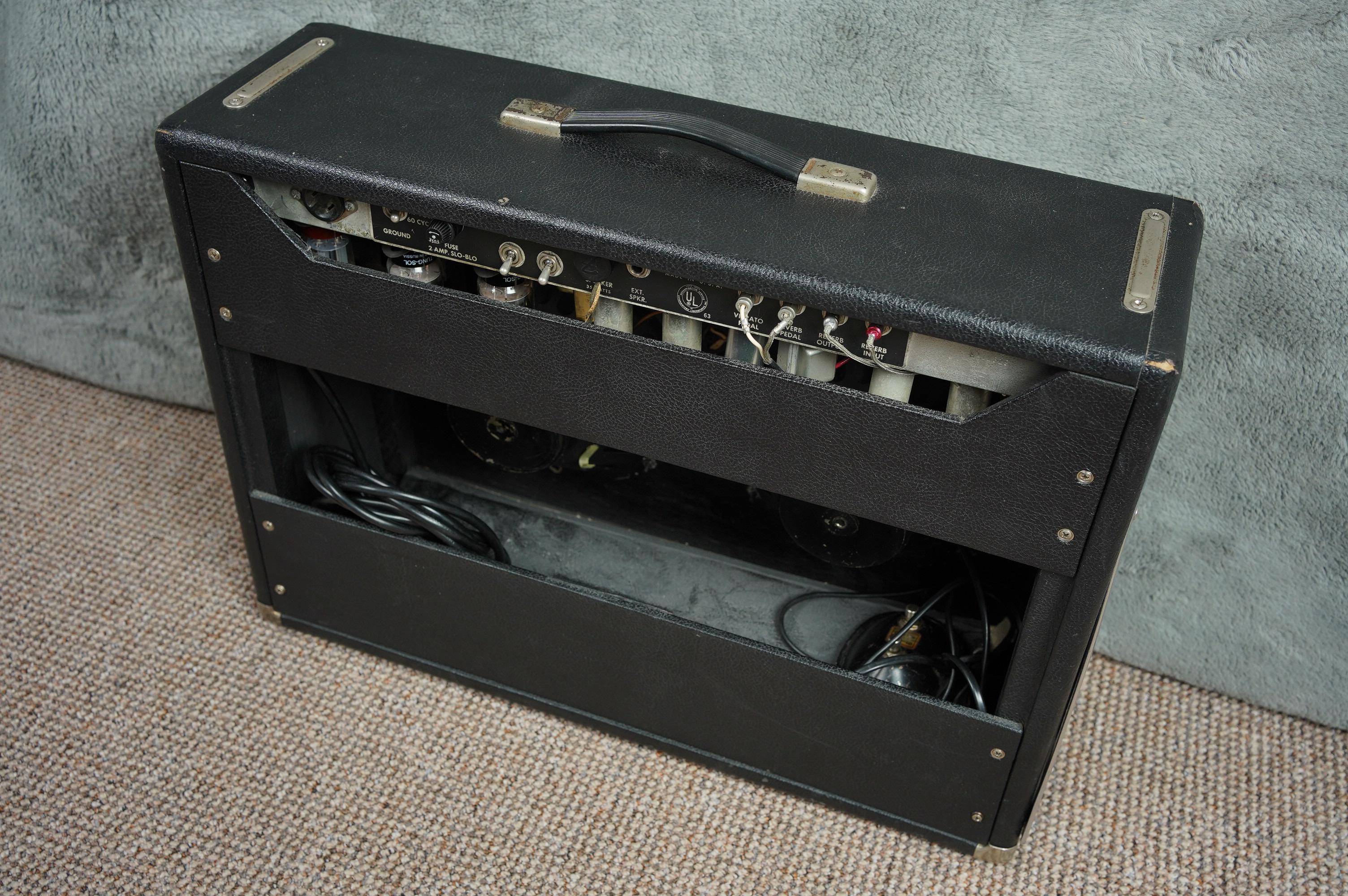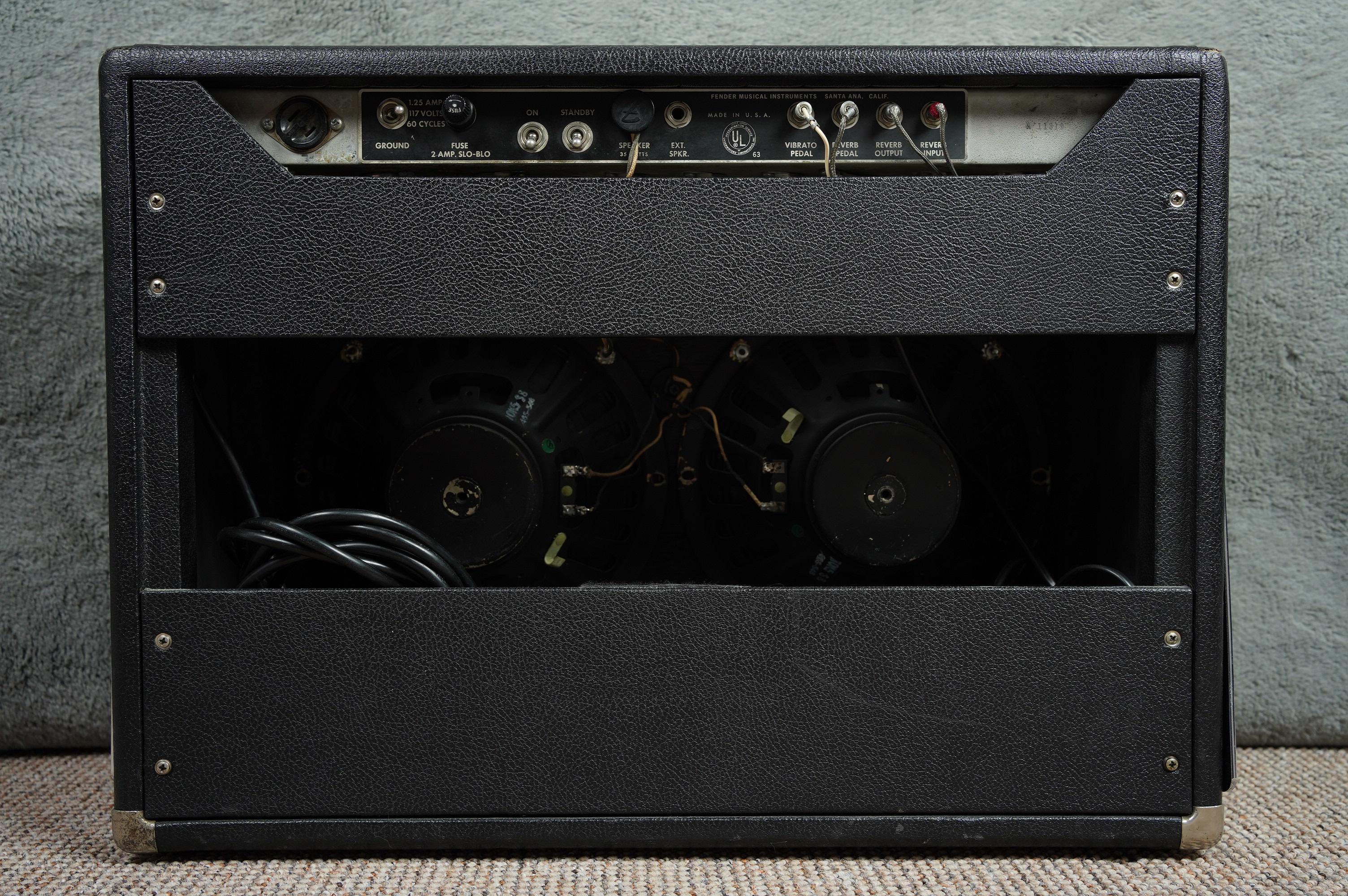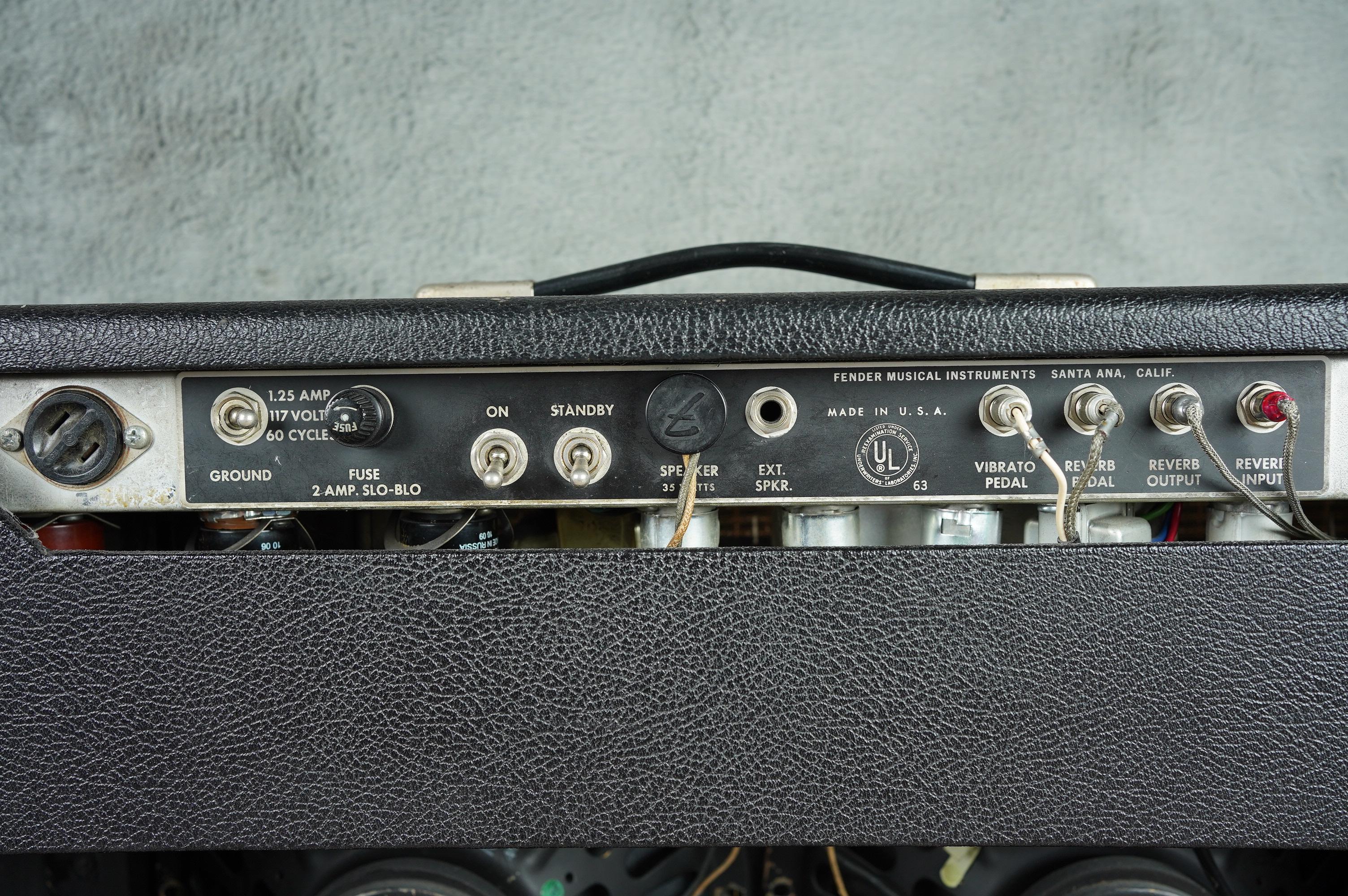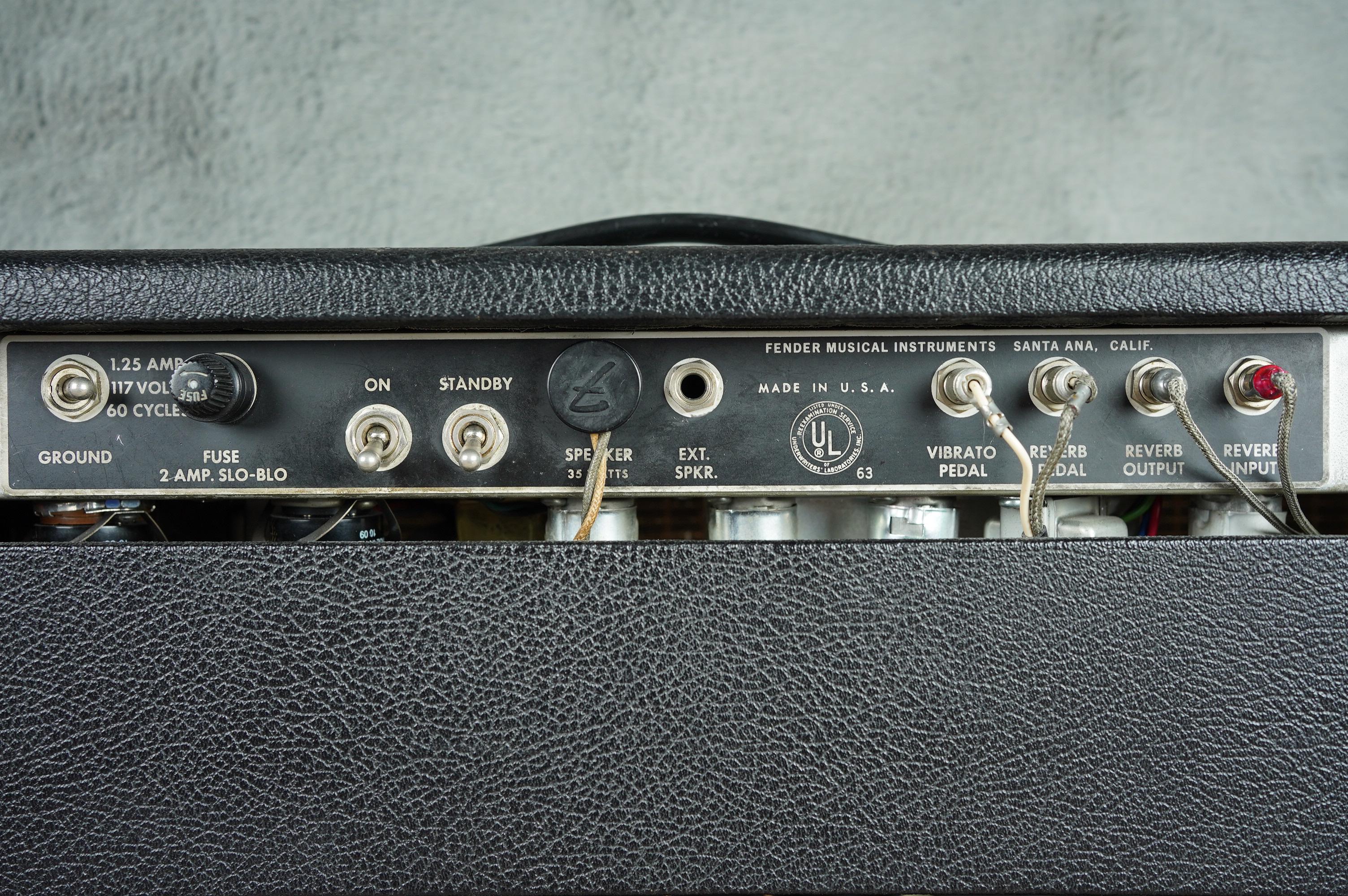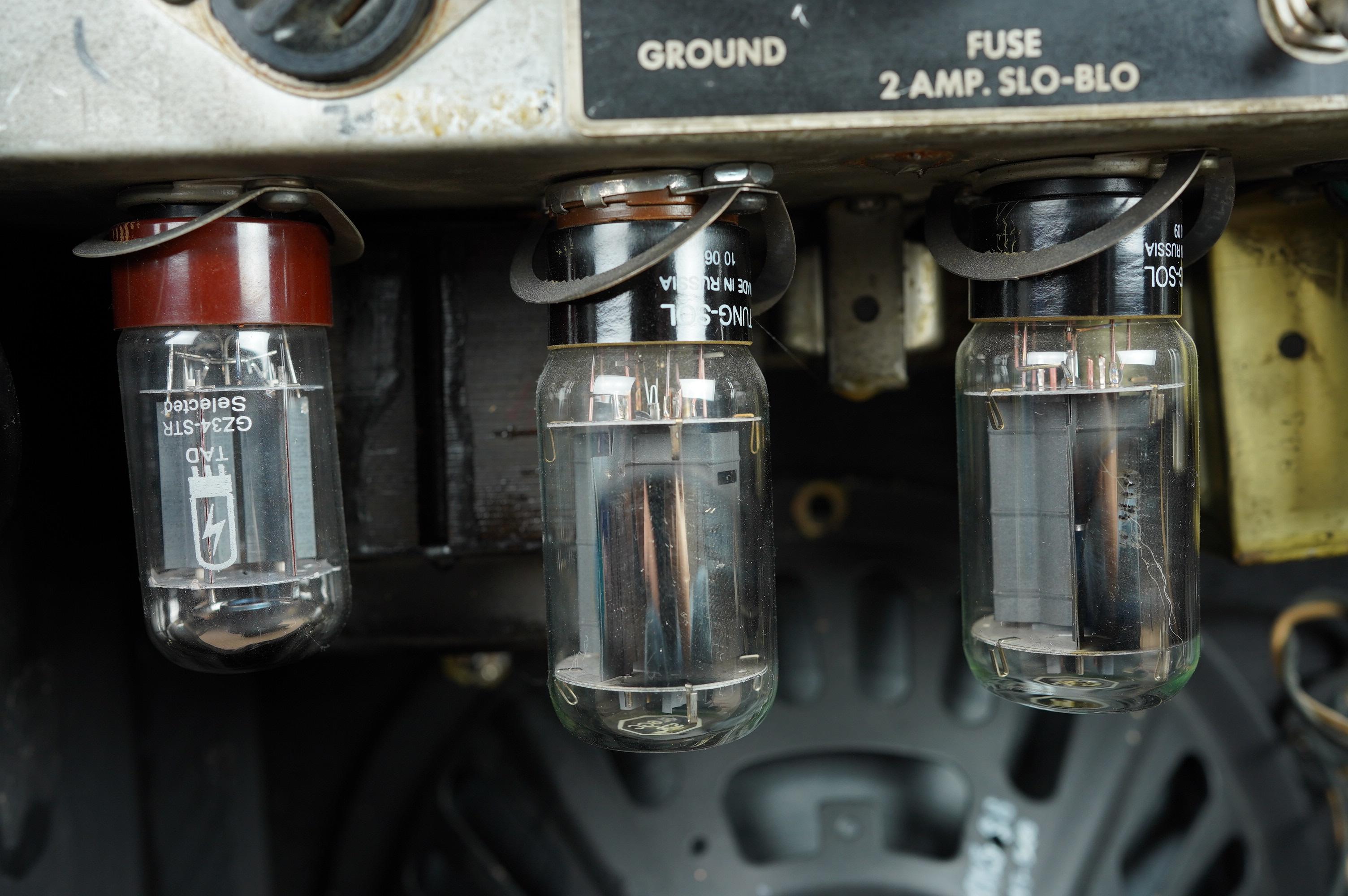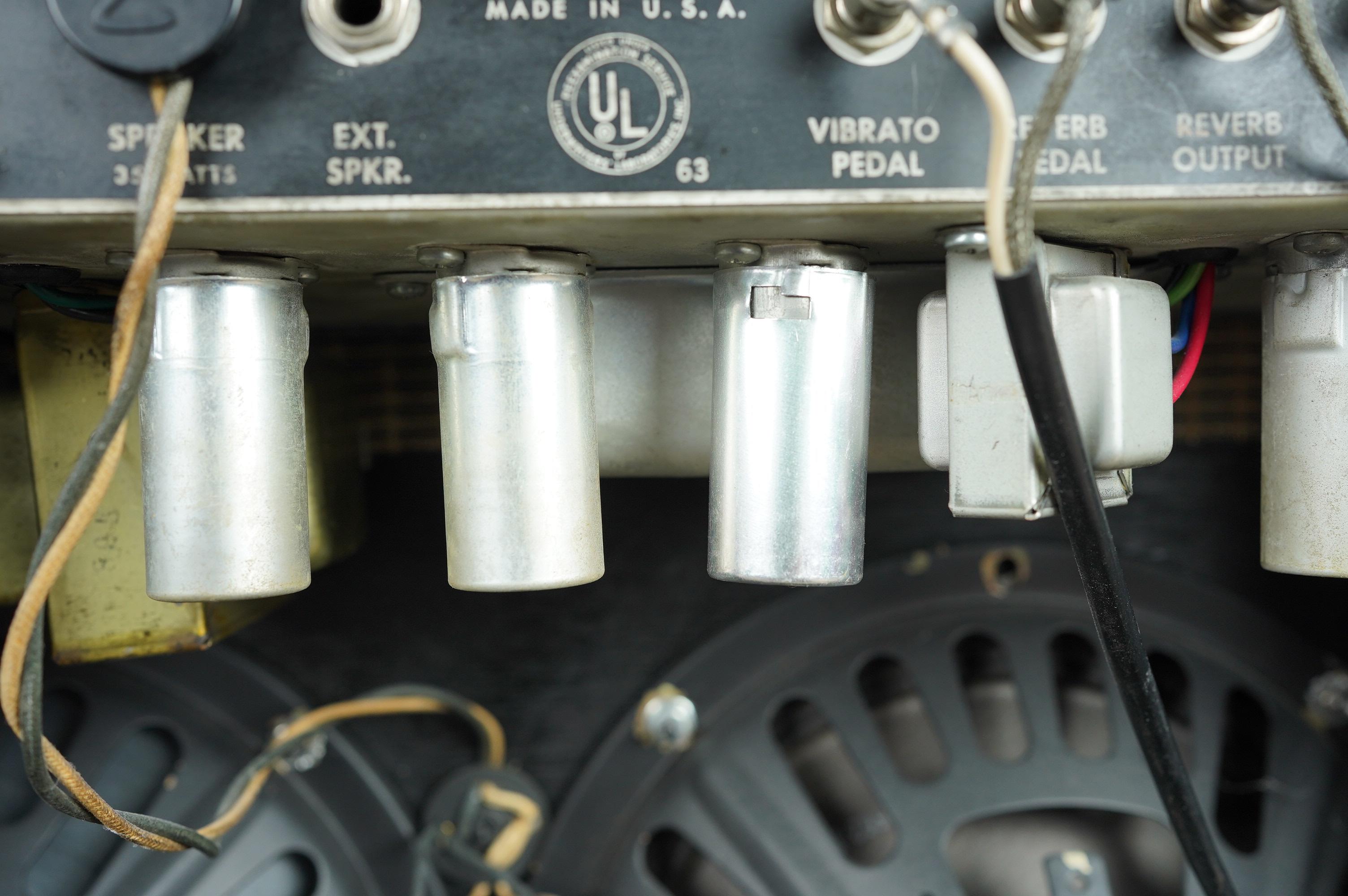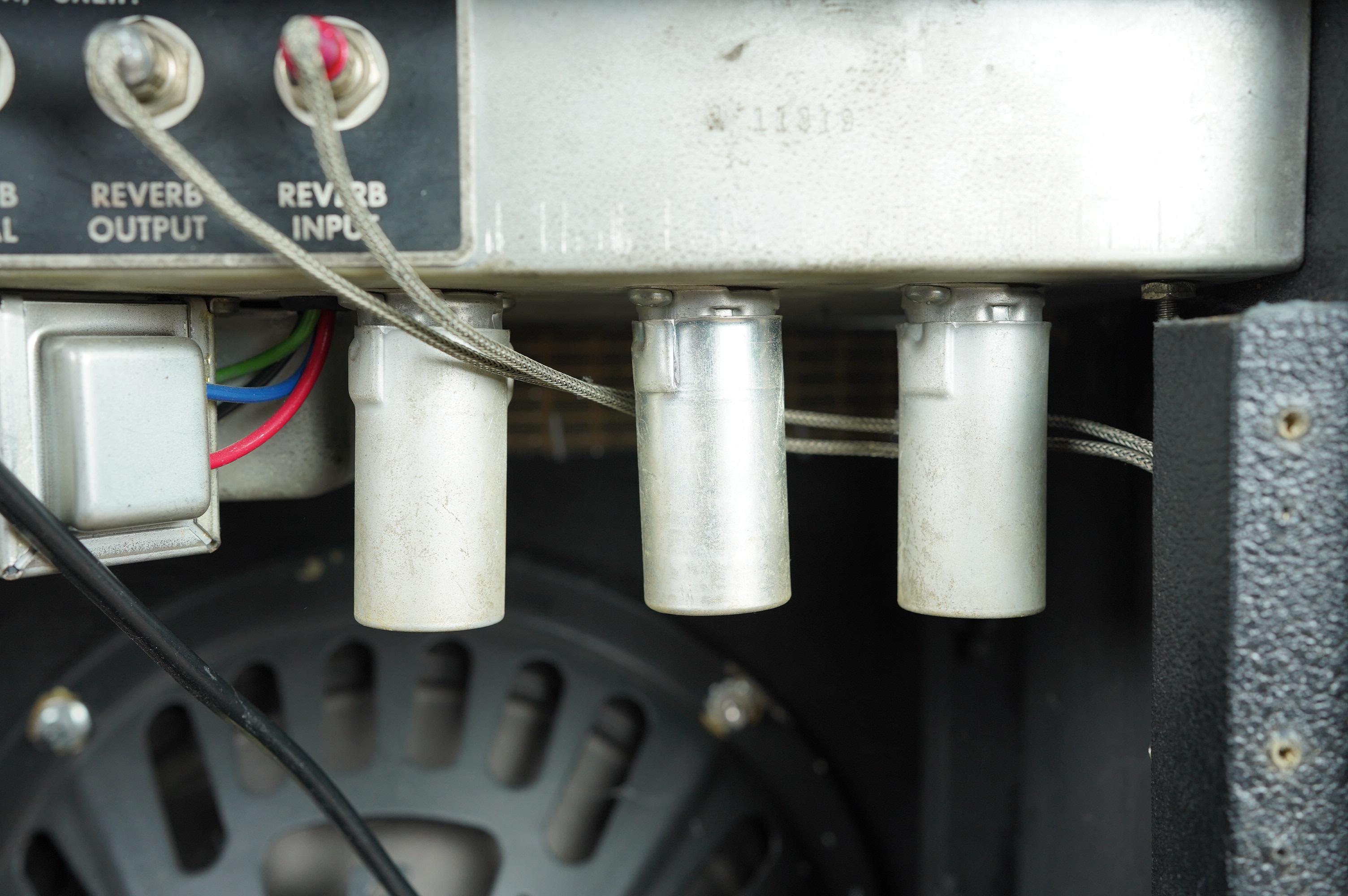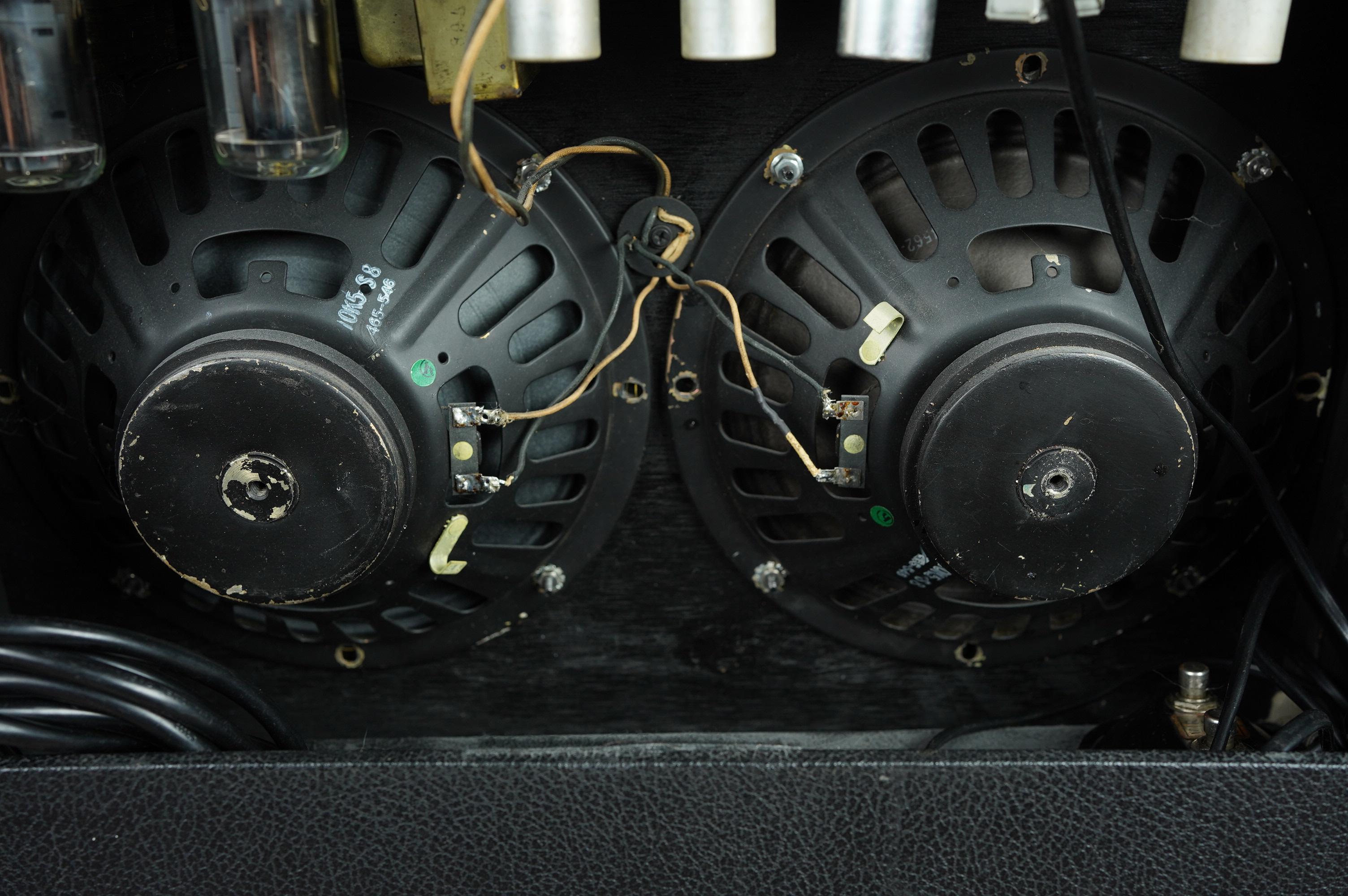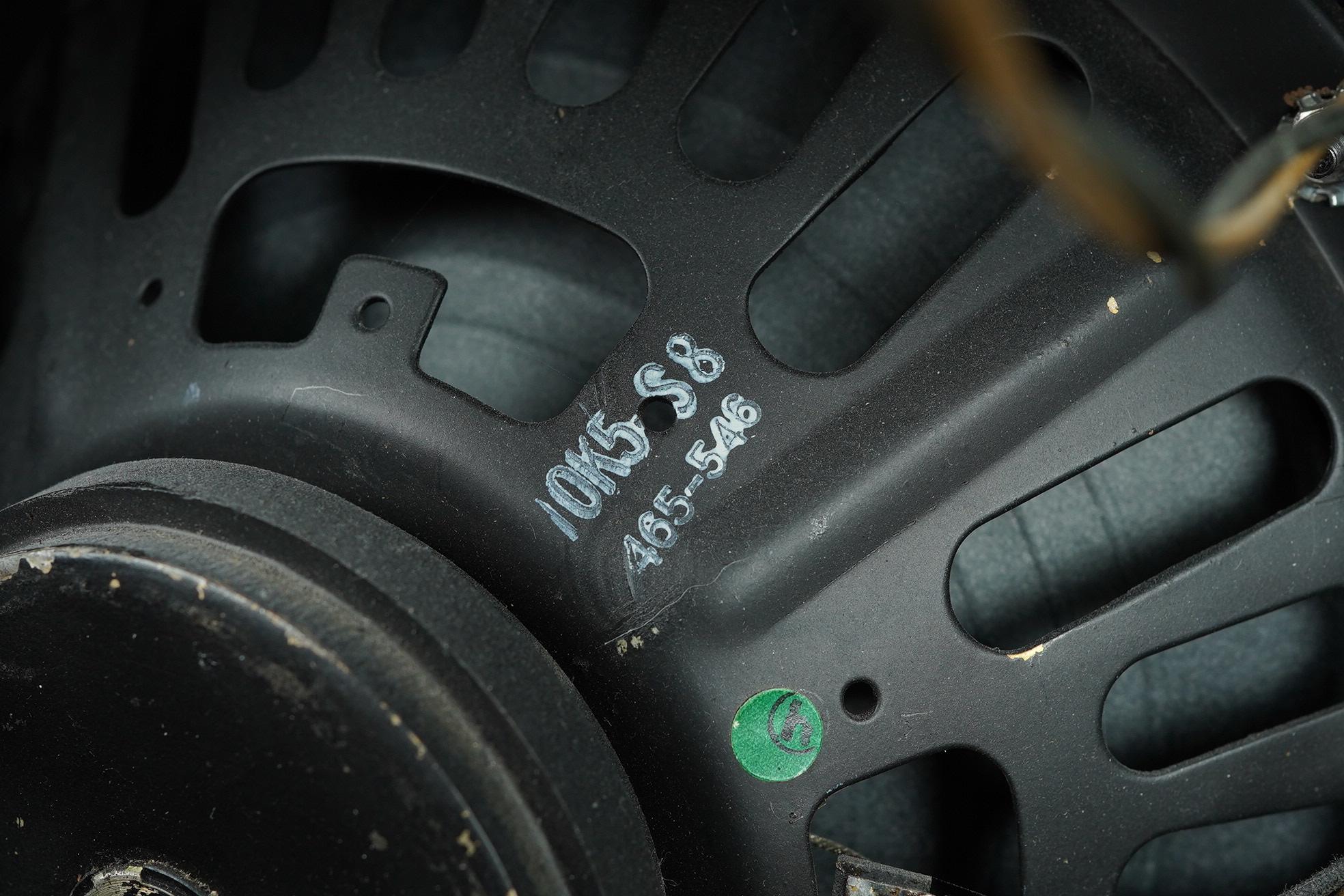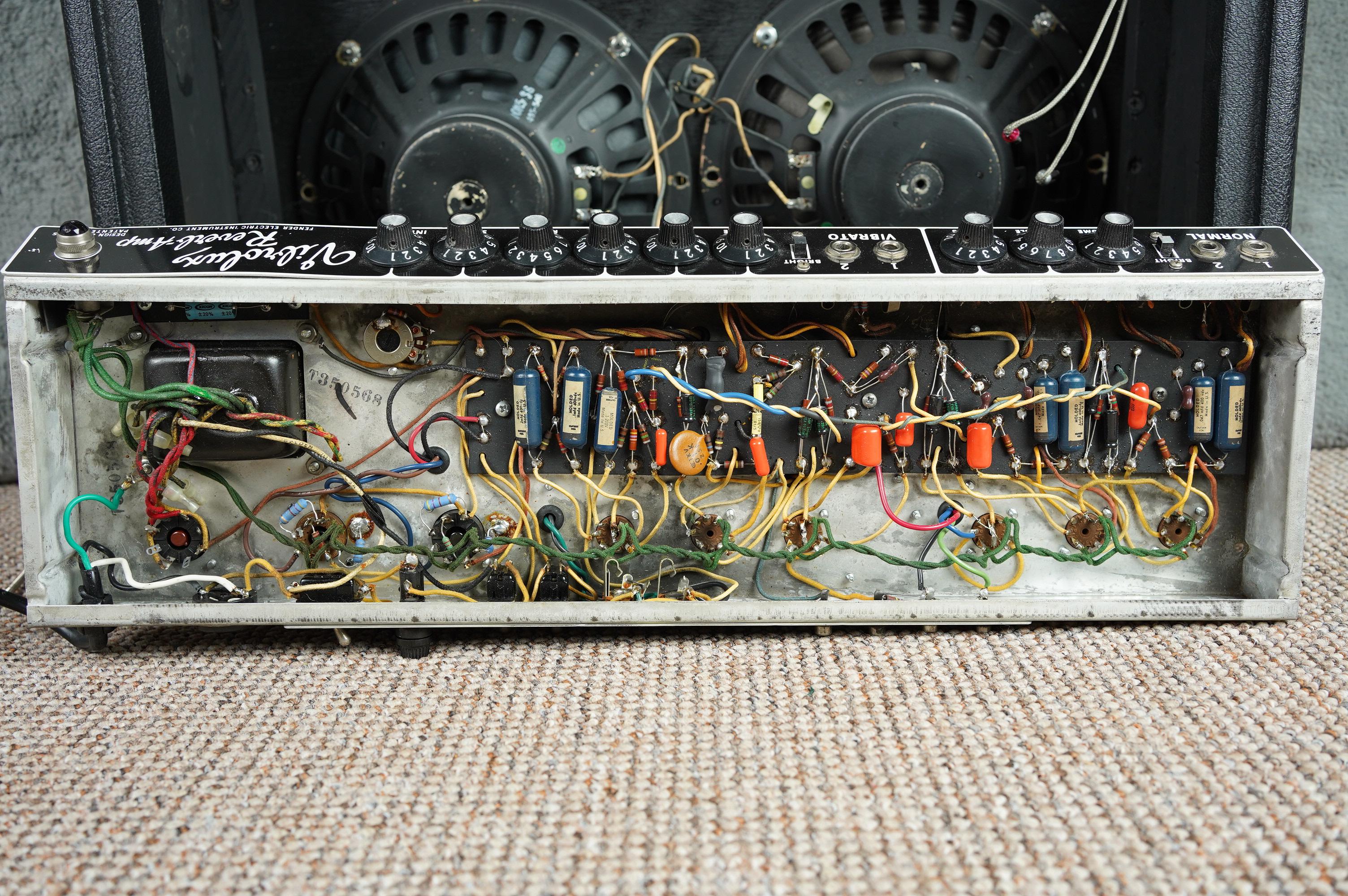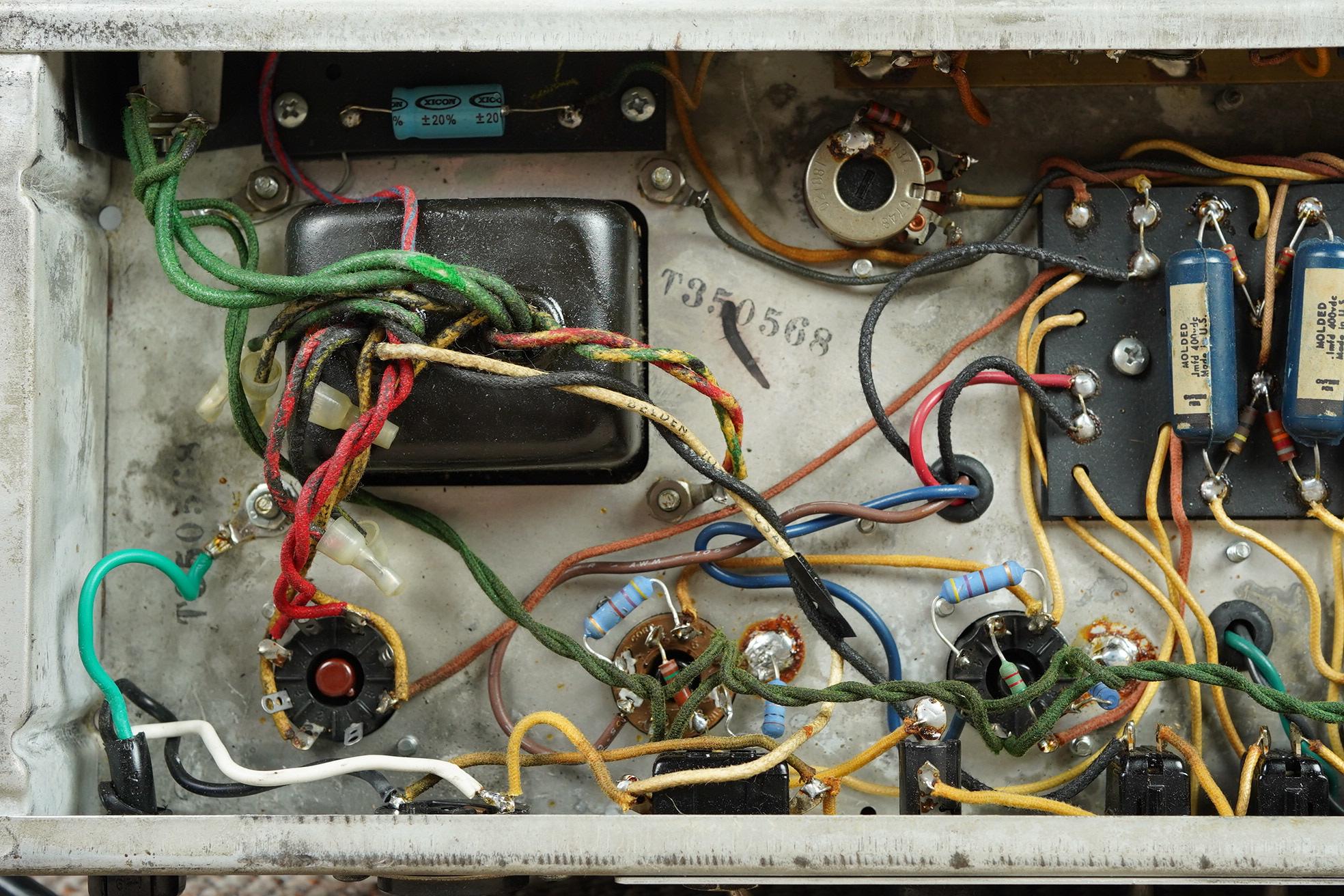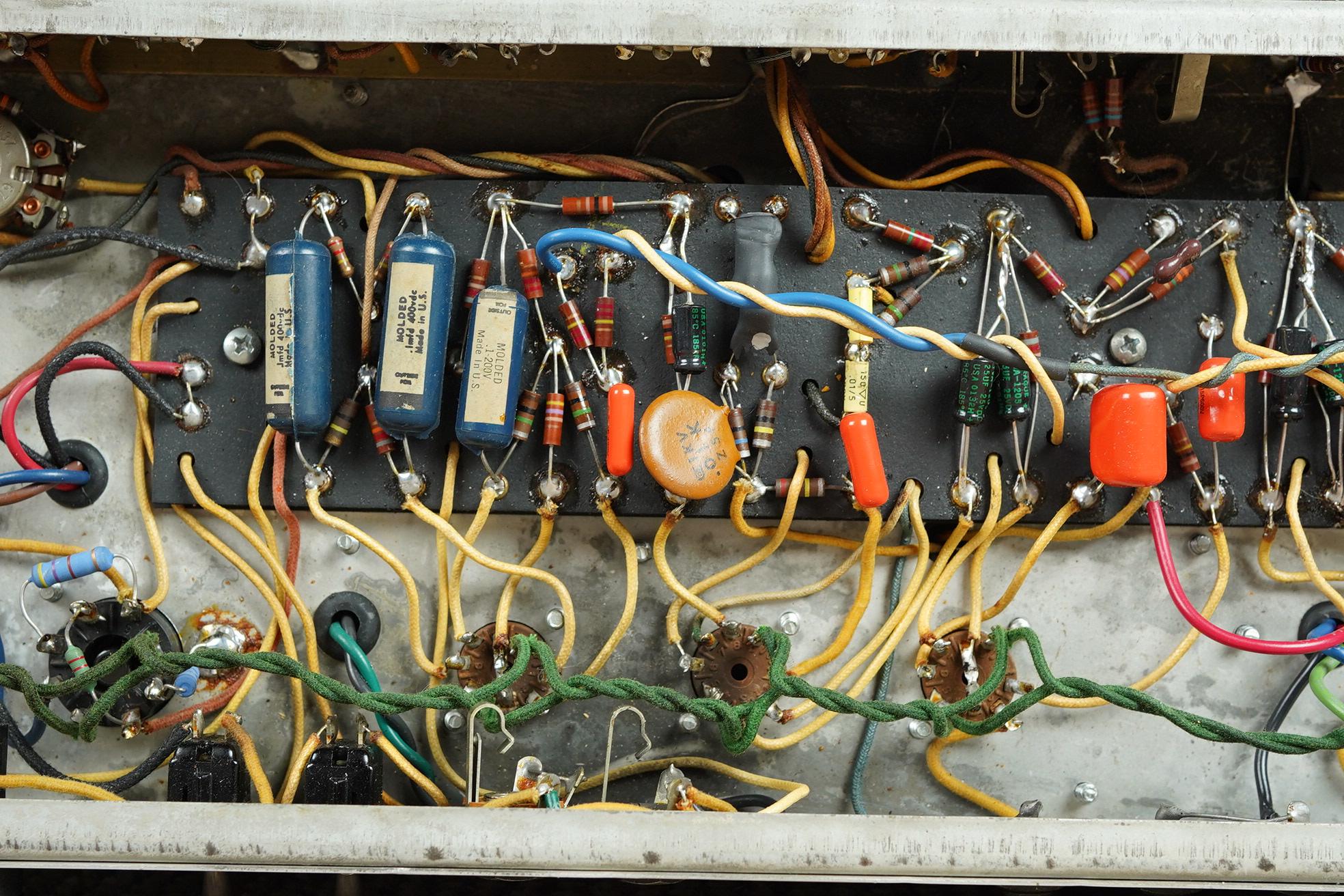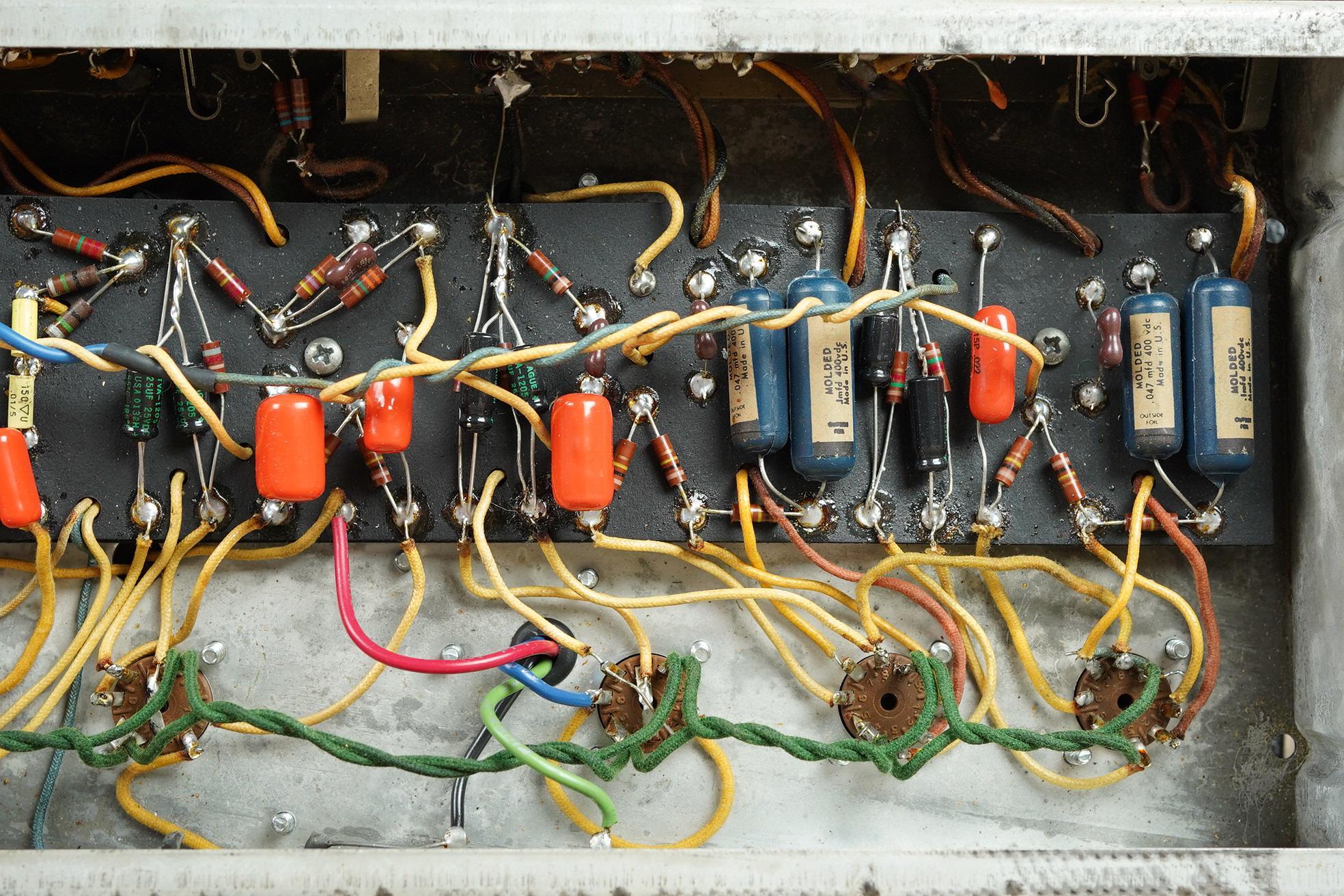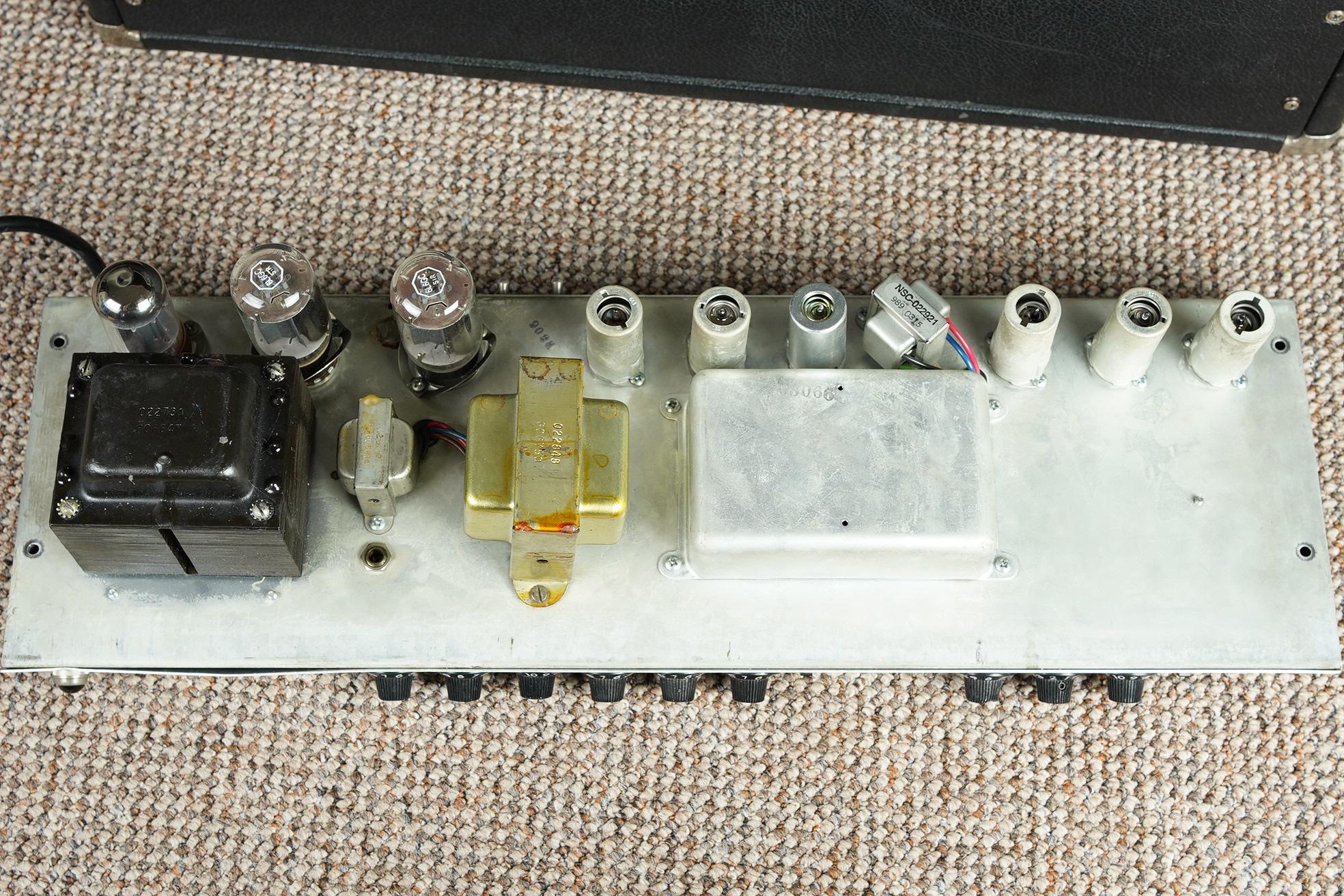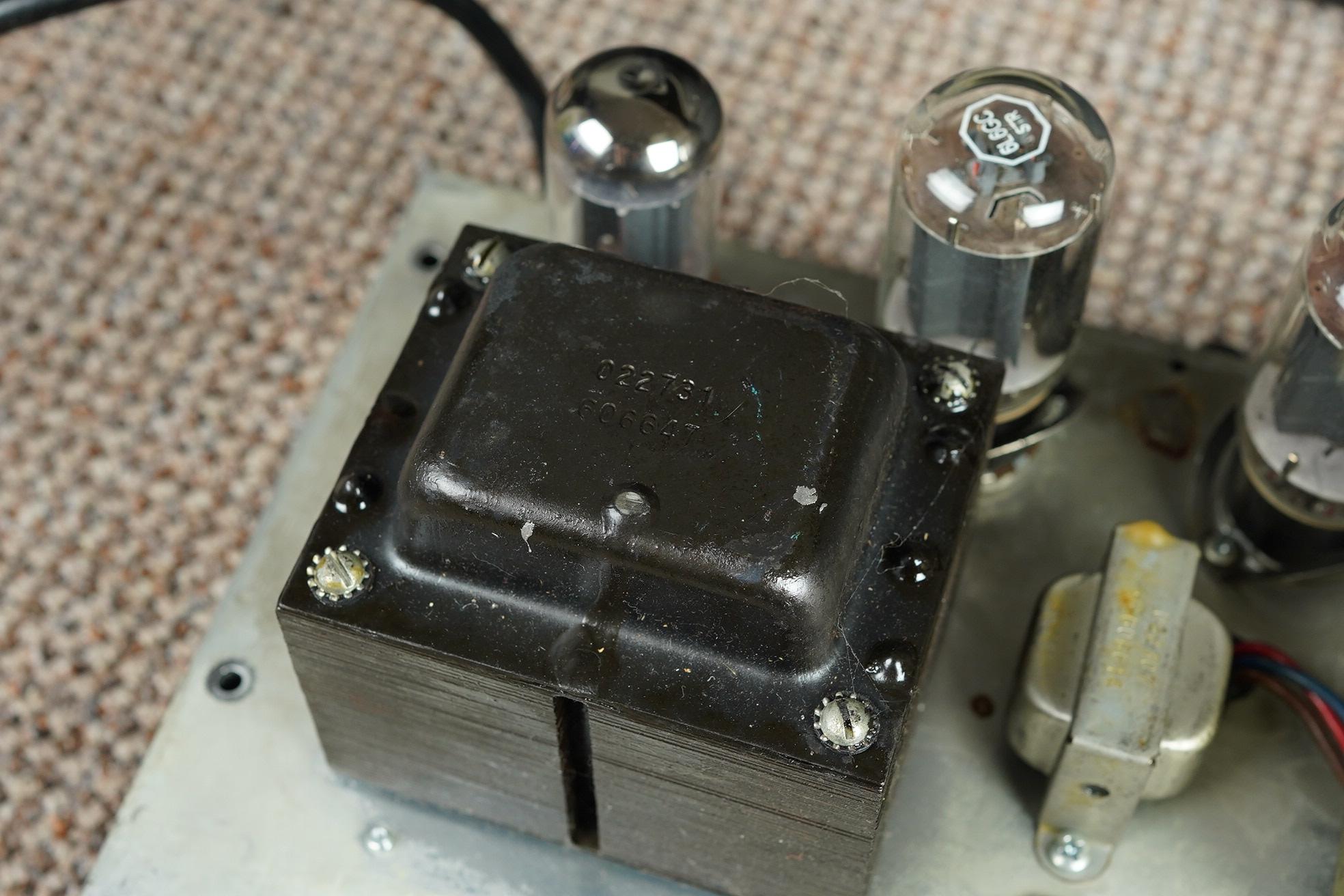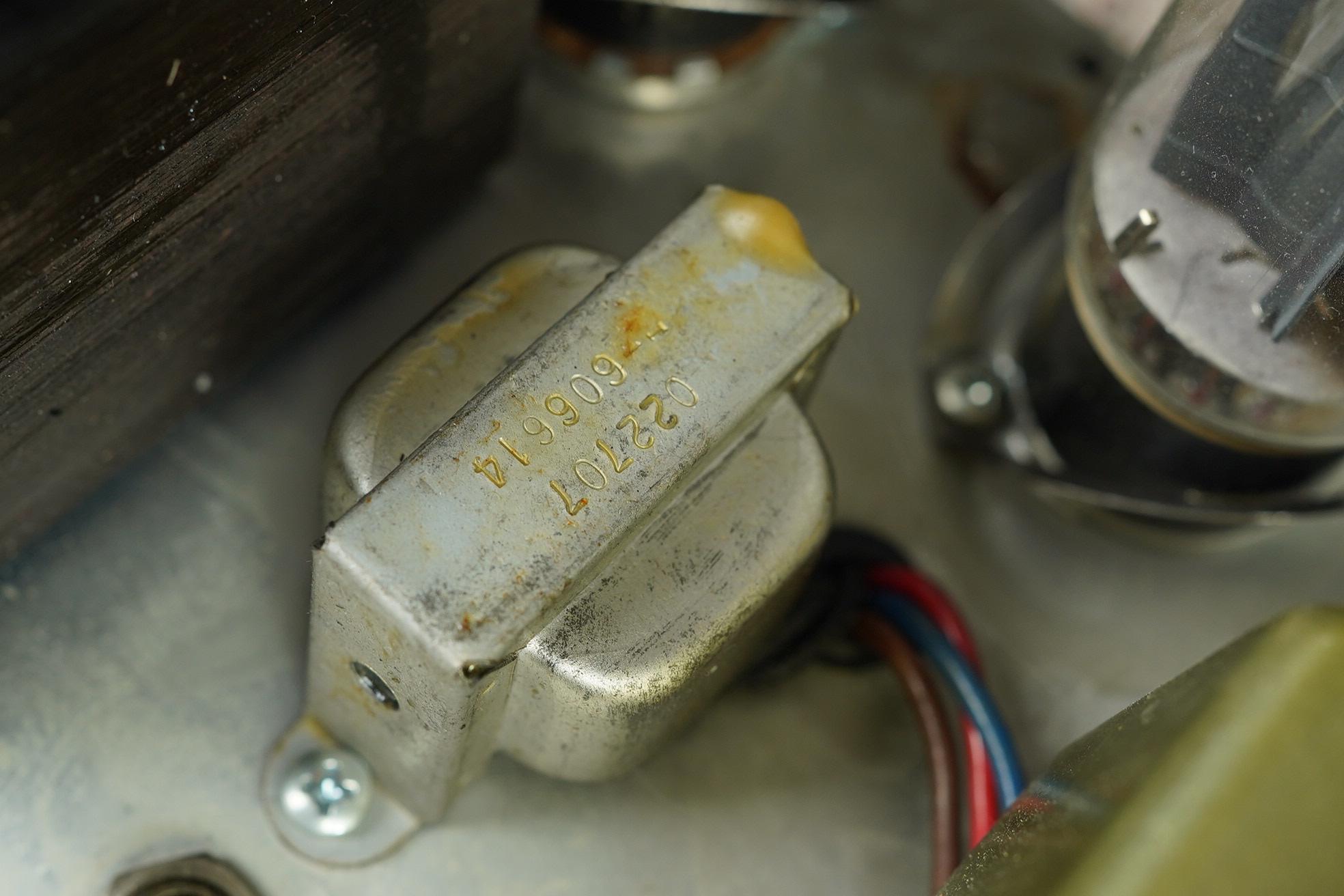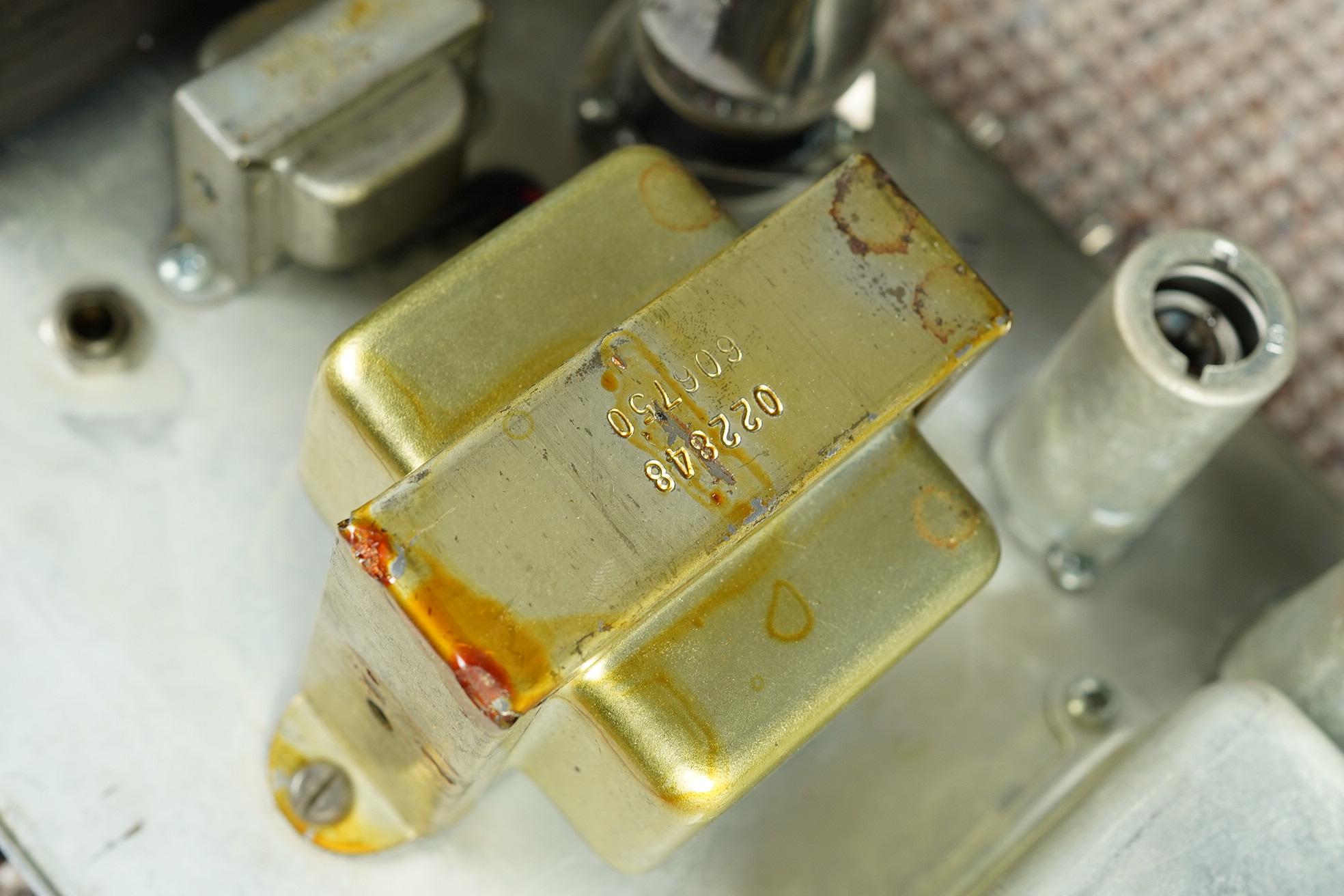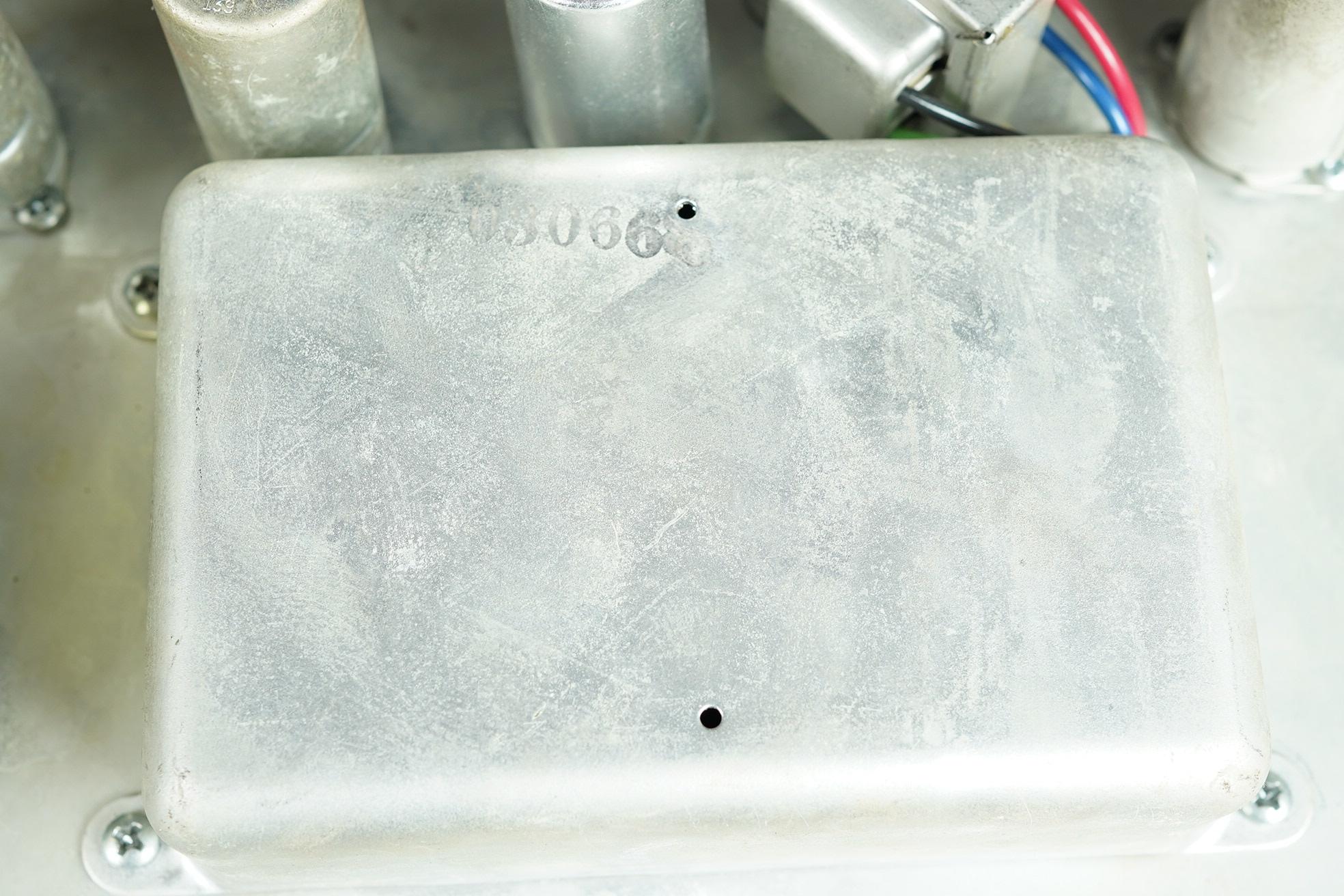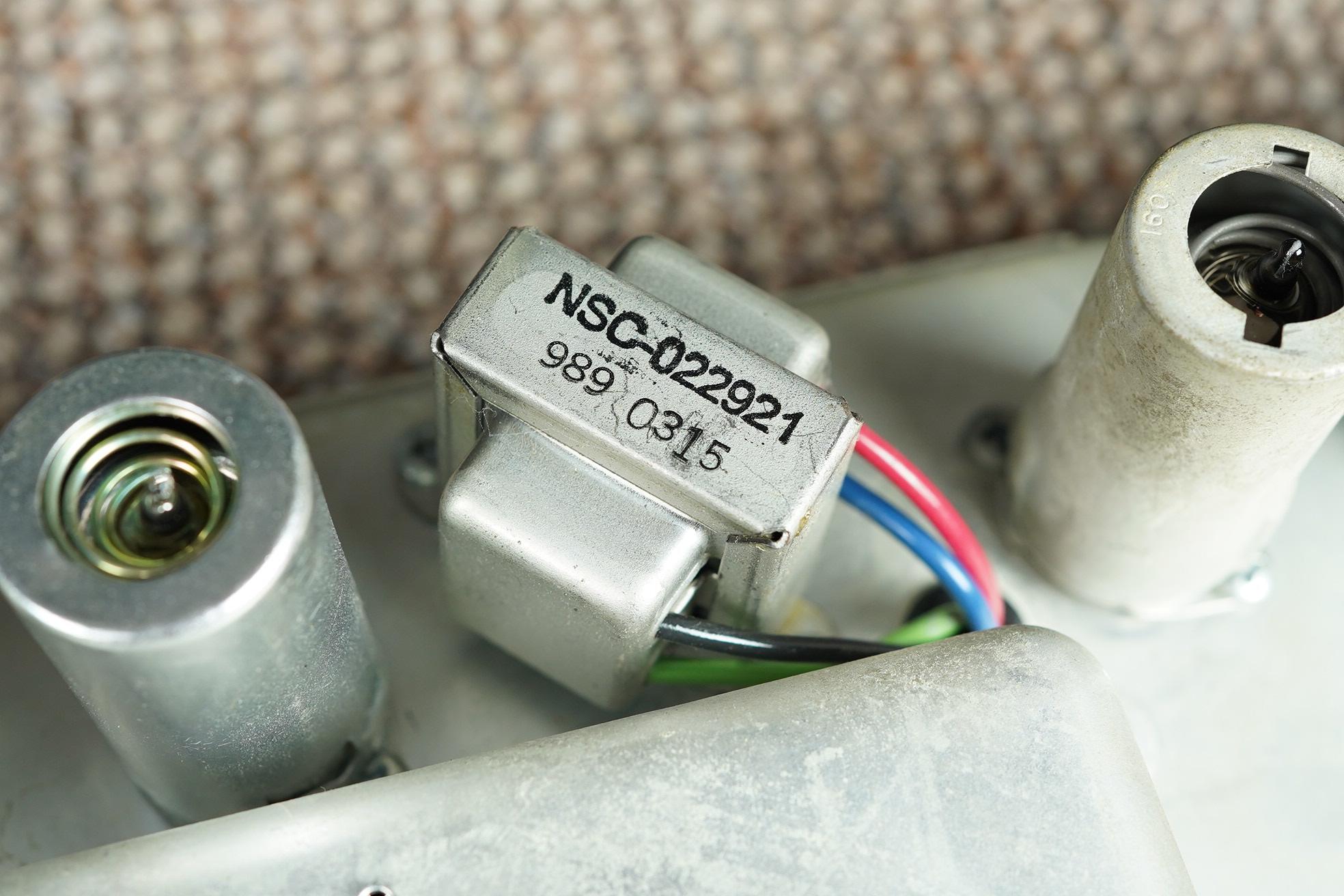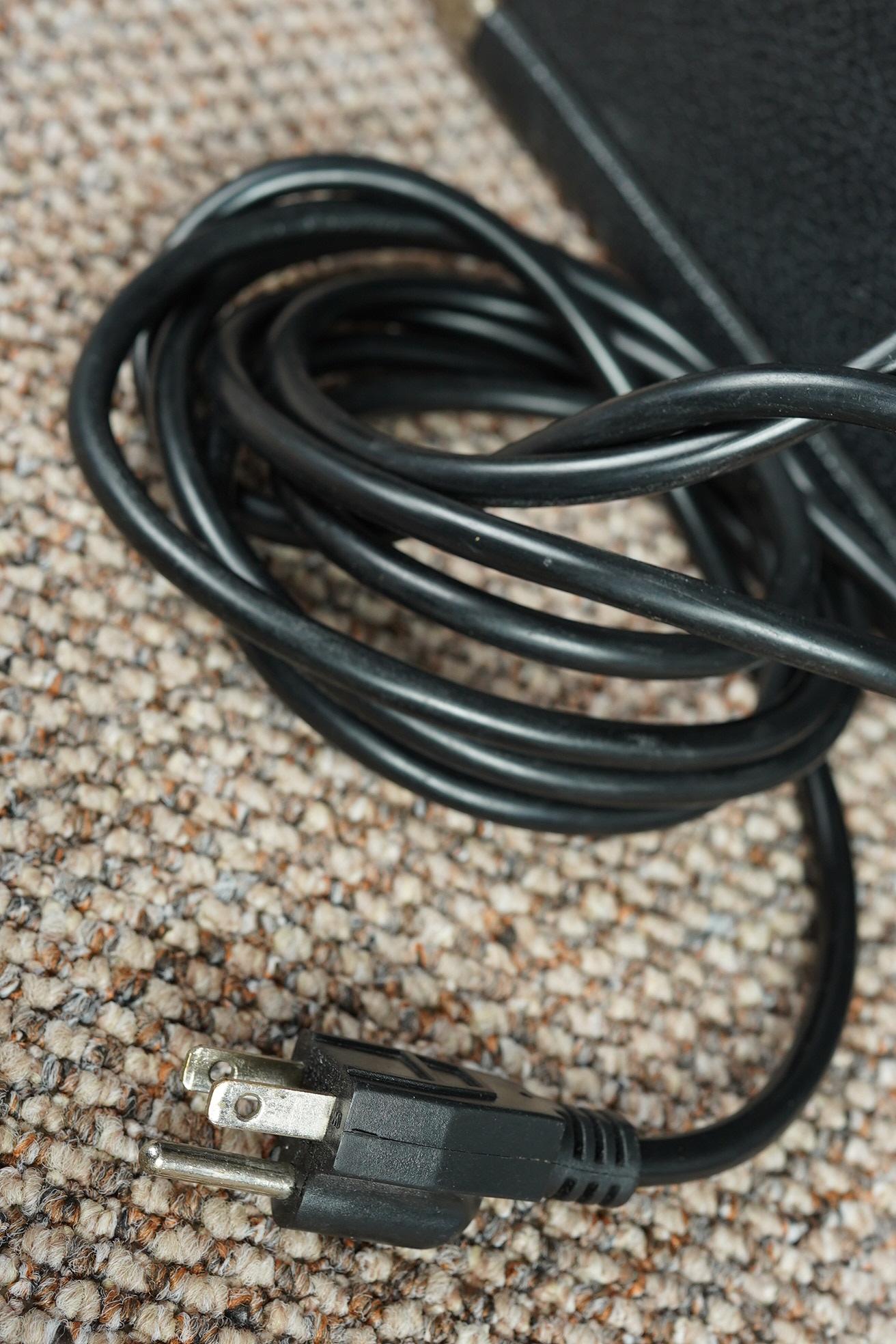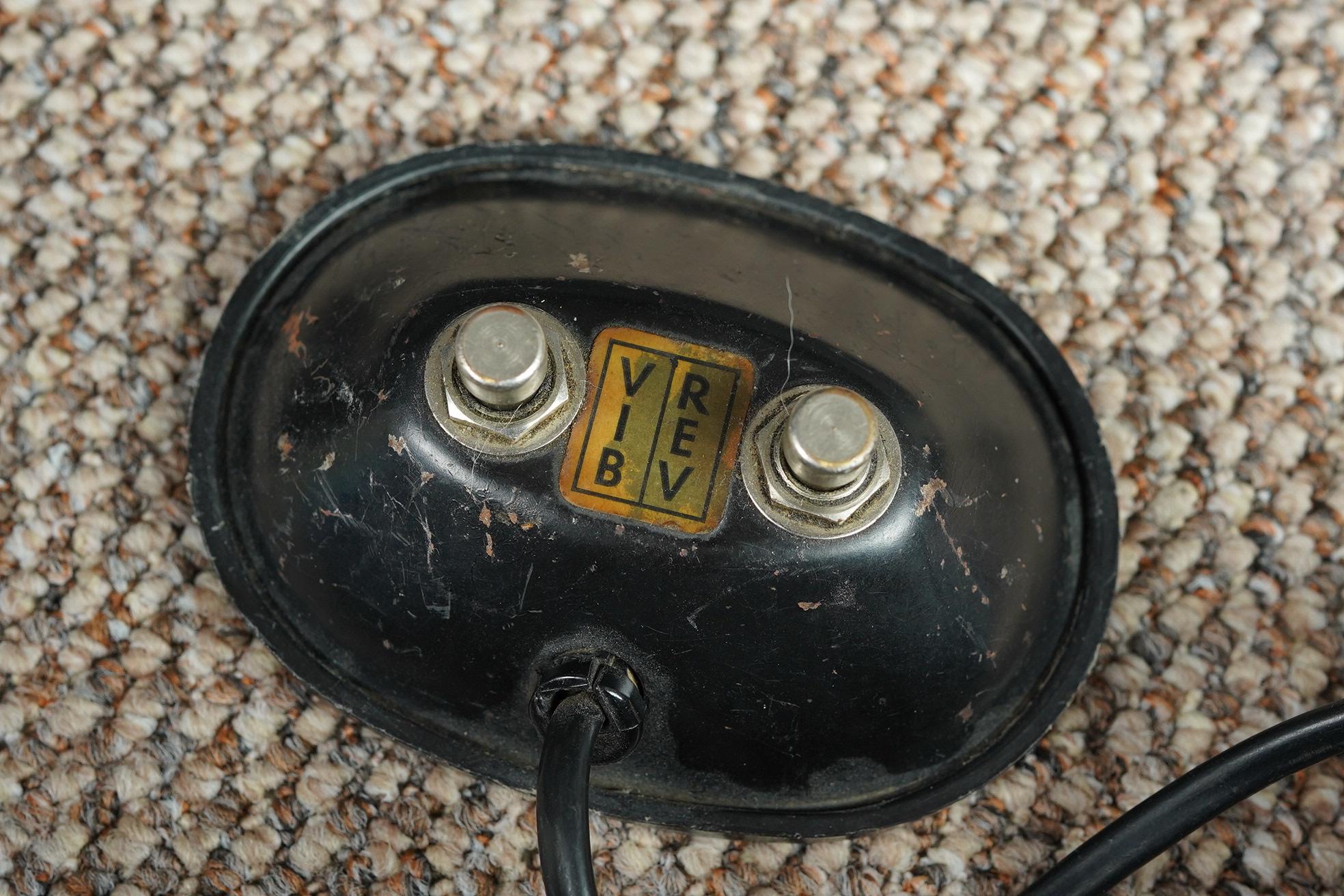 Roll over the image to zoom in
At A Glance:
Model: Vibrolux Reverb
Year: 1967
Modifications: Correct speakers but slightly earlier than amp
Repairs: Reverb transformer replaced, some maintenance carried out to keep working
---
Technology: Valve
Watts: 15
Preamp Valves: 12 AX7
Power Valves: 6L6
Channels: 2
Footswitch: Yes
Reverb: Yes
1967 Fender Blackface Vibrolux Reverb anyone?
Beloved for their bell-like cleans and dynamic driven tones, blackface era Fender amps hold a justified position as the archetypal Fender amp. Often copied, never bettered. The Vibrolux, as with the other models that had survived the myriad incarnations, delivering all this in a compact yet powerful package from a pair of 6L6GC tubes, the lower wattage giving the amp a juicy, full tone at reasonable volumes.
Cosmetically this amp is in great condition, a few very minor knocks and scratches with the expected corrosion but the Tolex is intact all over and has escaped any fading. The grill cloth too is intact and fade free. Control face has a few minor marks but nothing too extreme at all. Unfortunately the tube chart is lost. 
Both output and power transformers are correct though the power cable has been replaced for a three pin heavy duty one which is really a must to keep these amps safe. As far as we can see, this is the only modification though there is evidence of solder being reflowed. The reverb driver transformer has been changed and there are a couple of pots that have been replaced.
Both speakers are period correct and work well with no evidence of any damage. We believe that these aren't original to the amp but are correct for the amp but slightly earlier.The reverb tank is correct and works well.
Interestingly, the dates on the transformers date are from 1966 with the potentiometer dates being early 1967. This is not uncommon. Another twist is that the serial number stamped on the chassis dates it at 1968. We have no reason to think that this amp has been put together at a later date. Our only conclusion is that this might be the last one to have been put together prior to the change to the silver face in that year.
This amp lives up to its reputation. 35 watts might be all you need to reach Fender tone nirvana. The pair of 10"speakers give this amp a more midrange-y punch that really cuts through and the lower wattage means it breaks up earlier. The touch sensitivity is exquisite, from lush clean to gritty growl with a simple change in dynamics. The vibrato circuit is sumptuous and the reverb adds that lovely spanky depth to the sound. A truly inspiring amp.
Considered by most to be the zenith of Fender amp tone, this Vibrolux is a must have. Grab it before it gets away…
Availability:
Out Of Stock
Add To Your Wishlist
Send to a friend
Recommend this to a friend by entering their email address in the box below.