1976 Sola Sound Macari Tonebender Fuzz
1976 Sola Sound Macari Tonebender Fuzz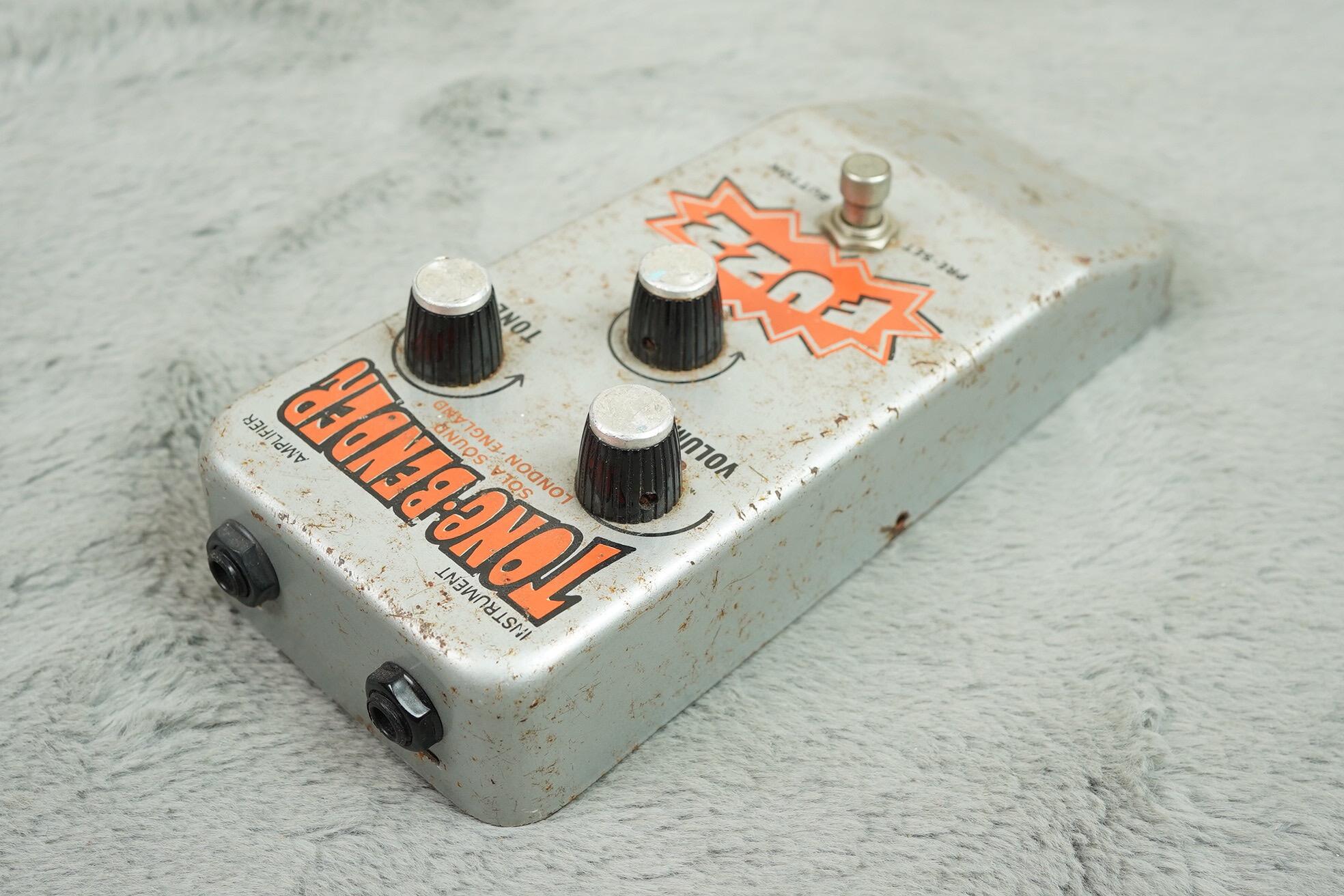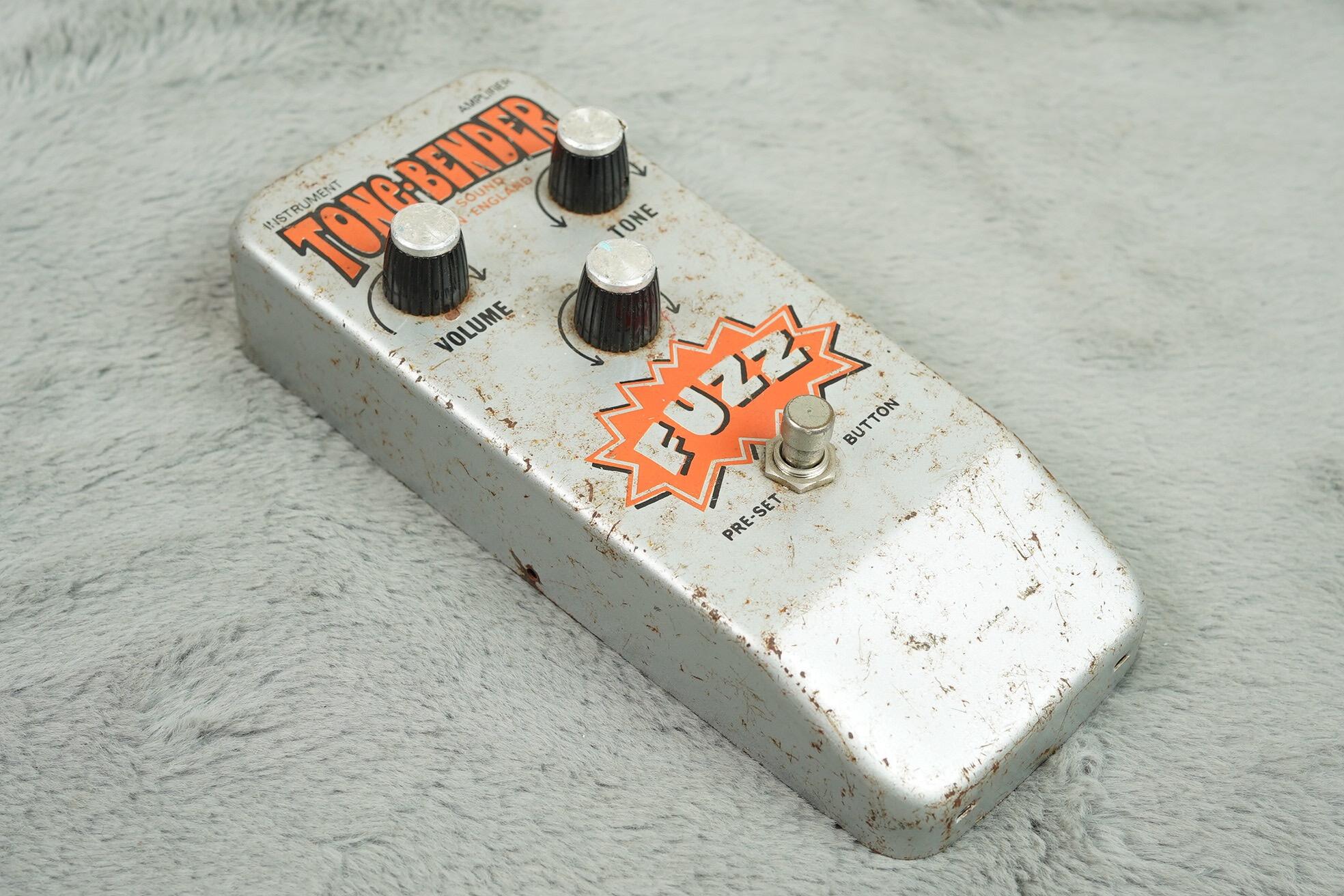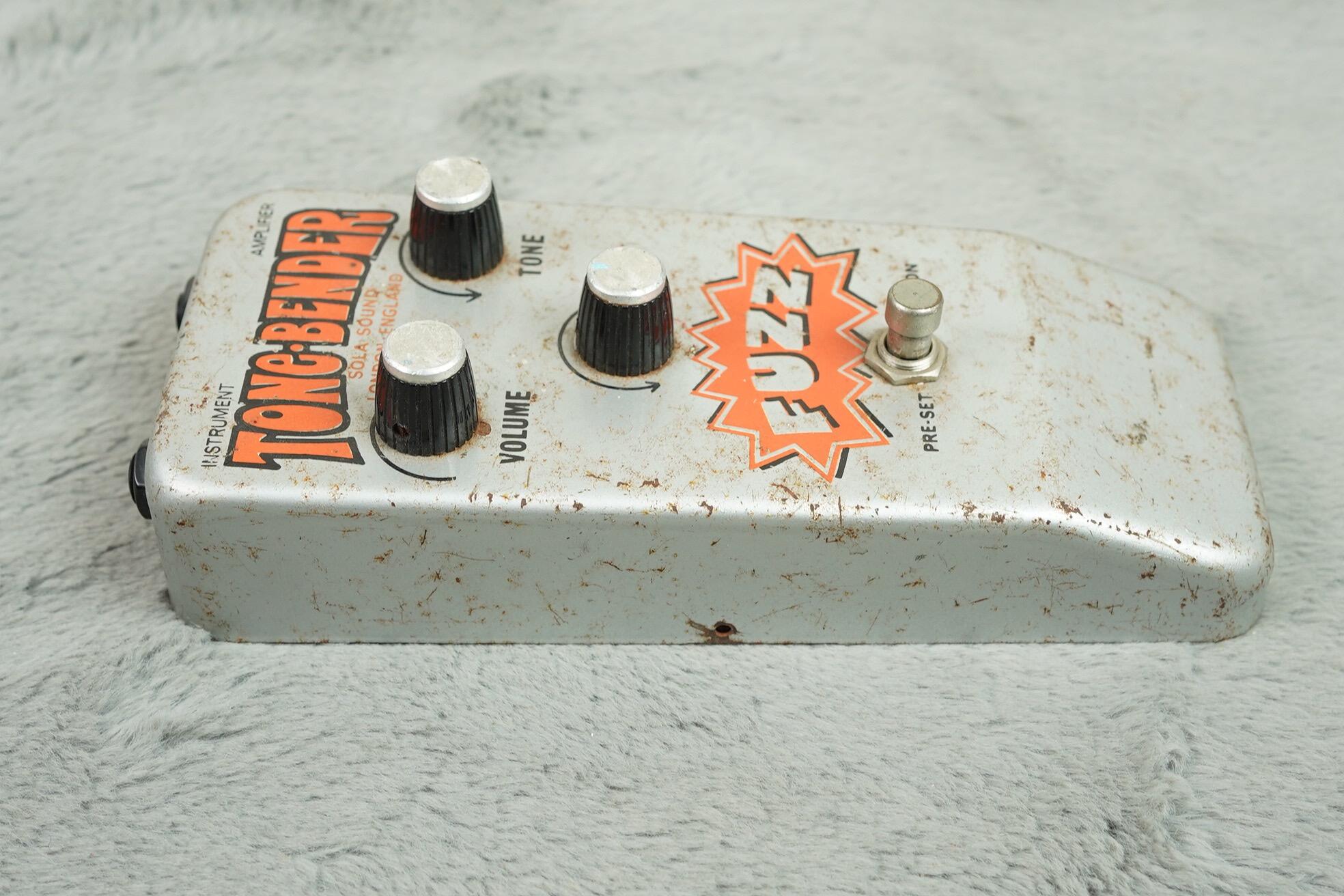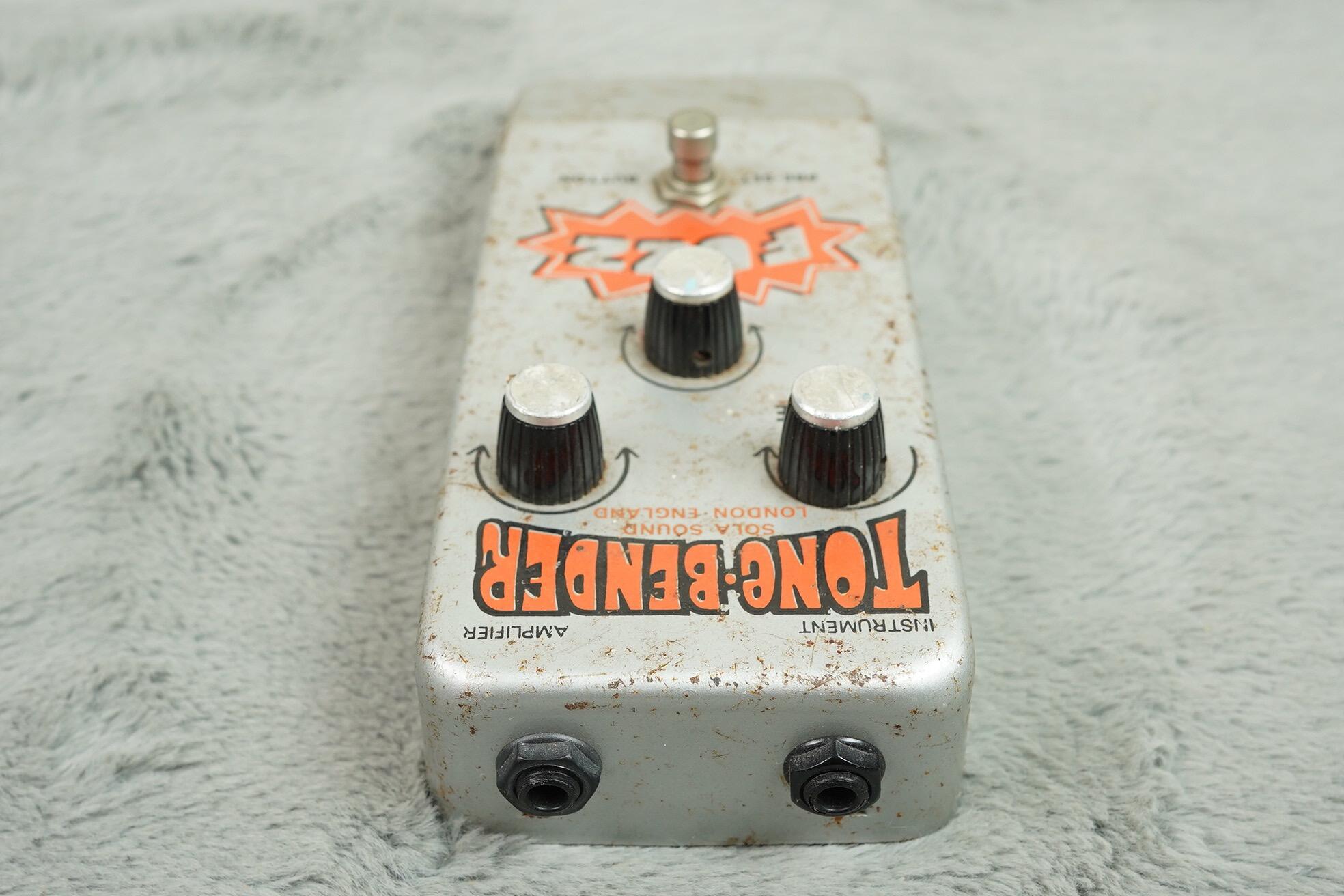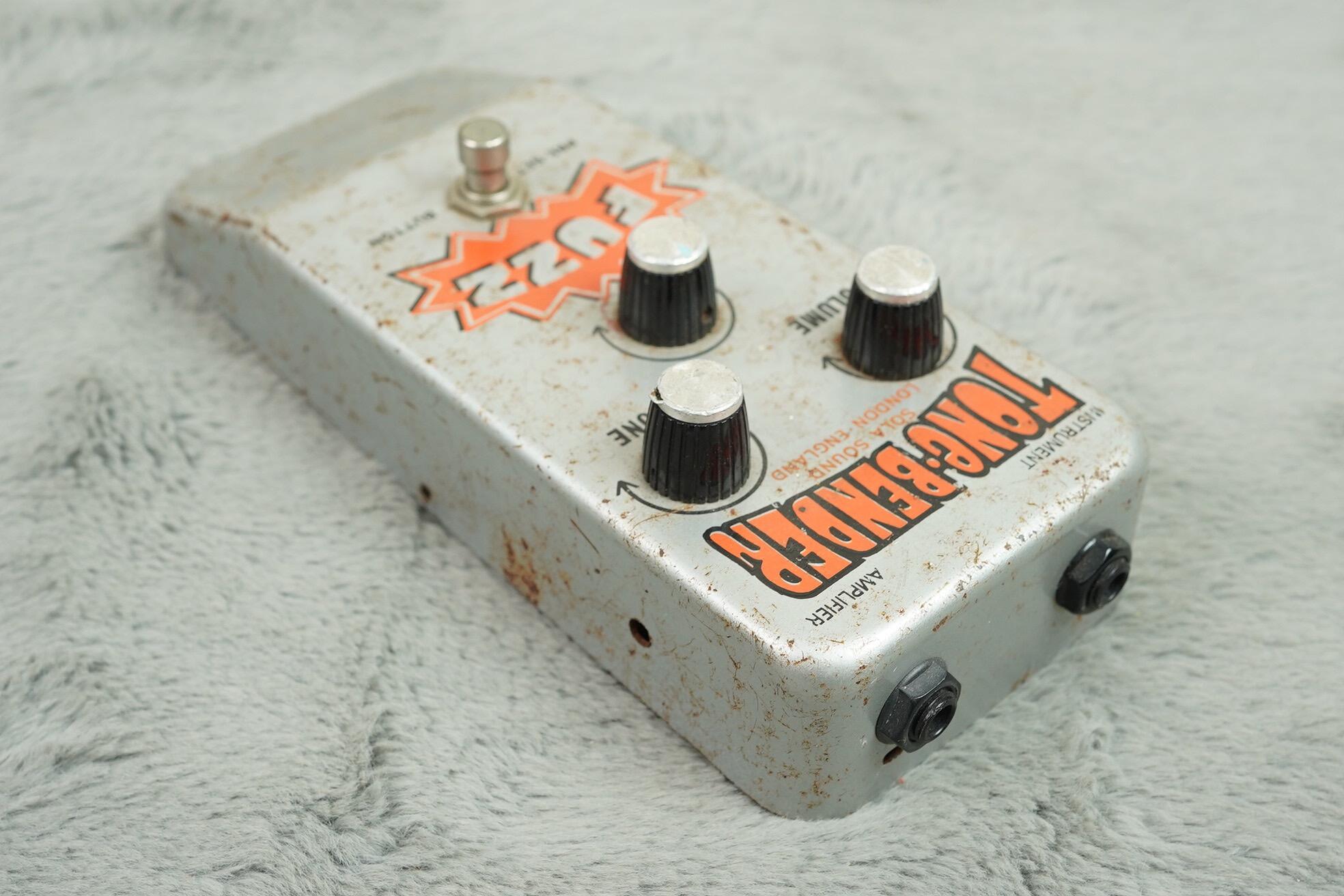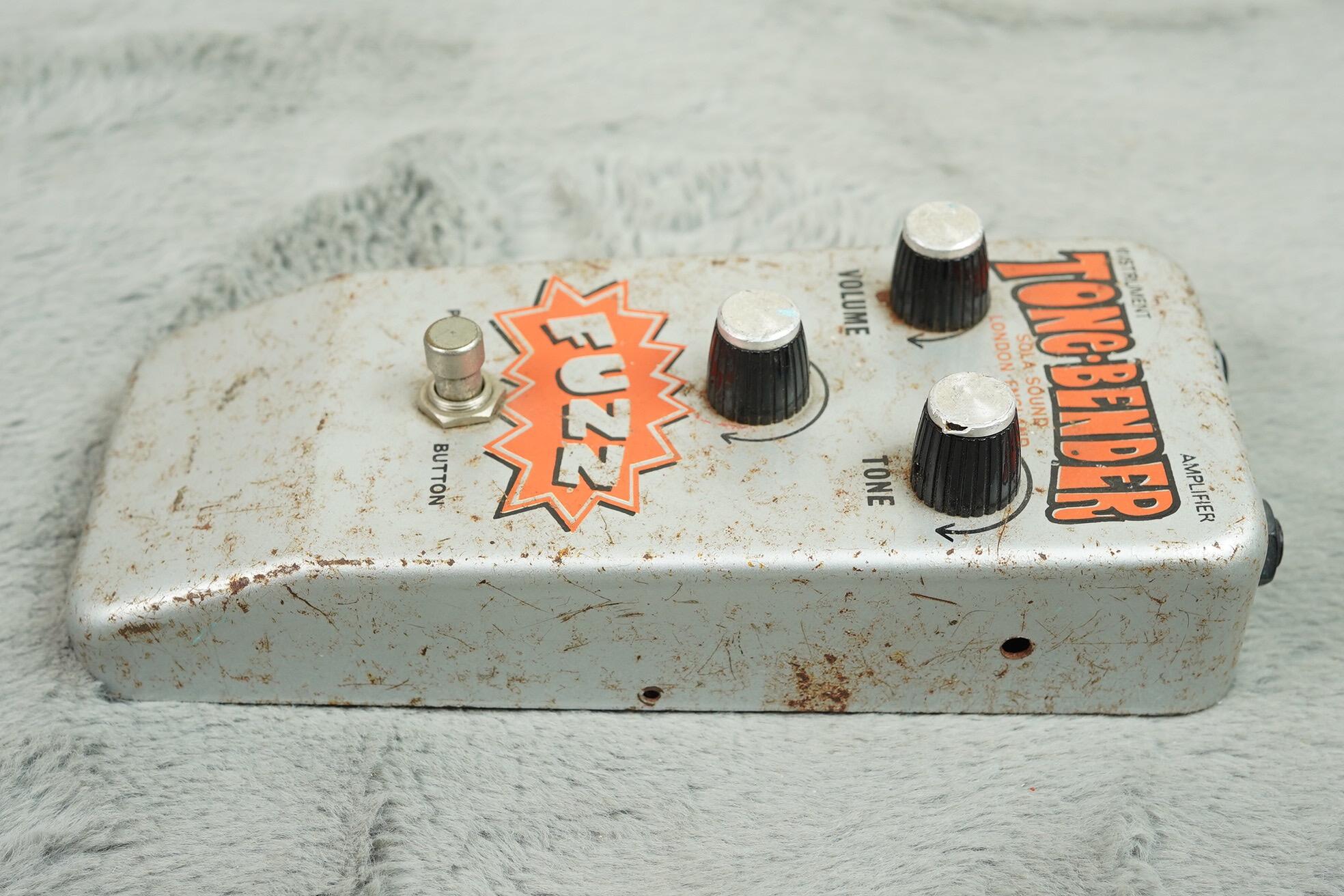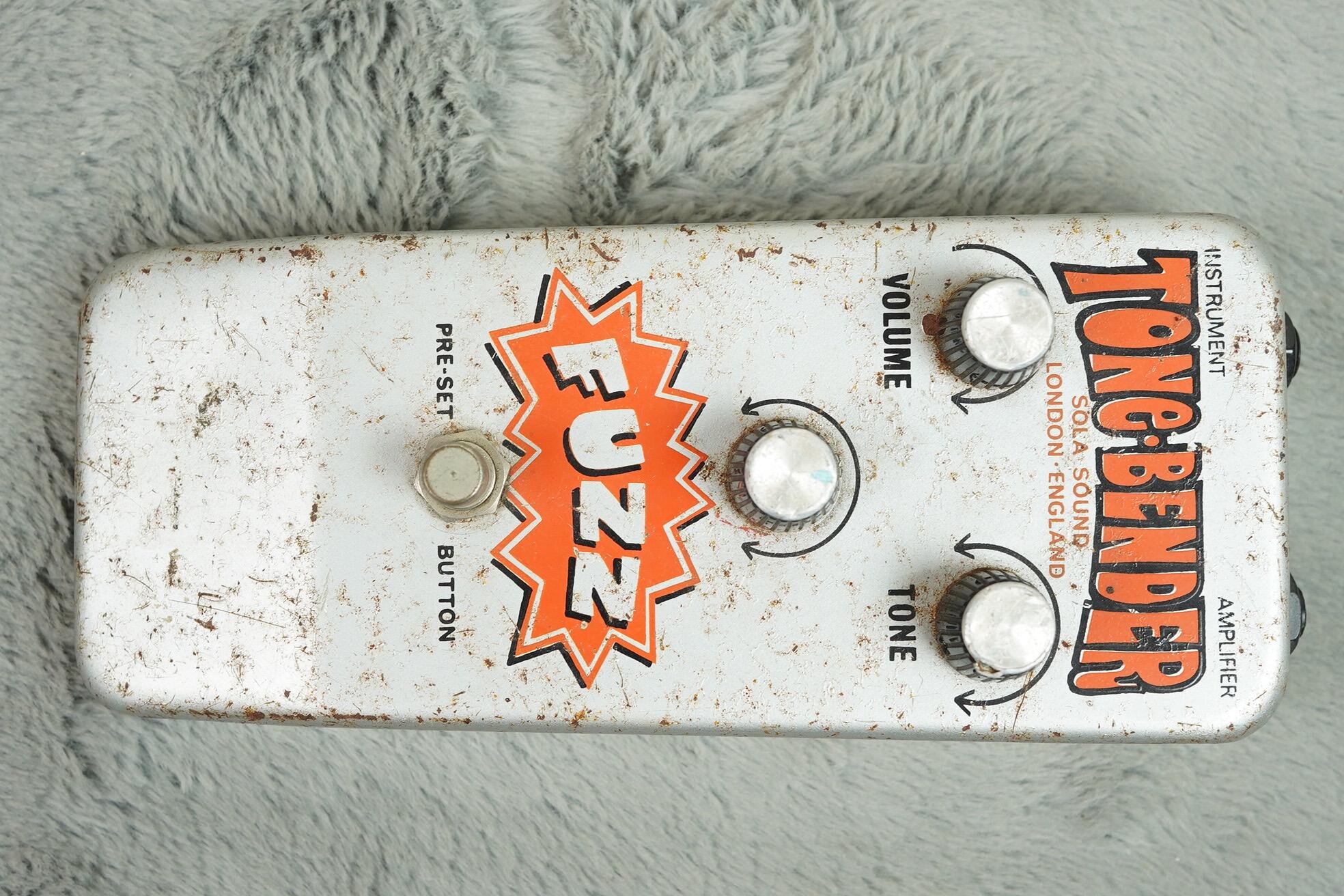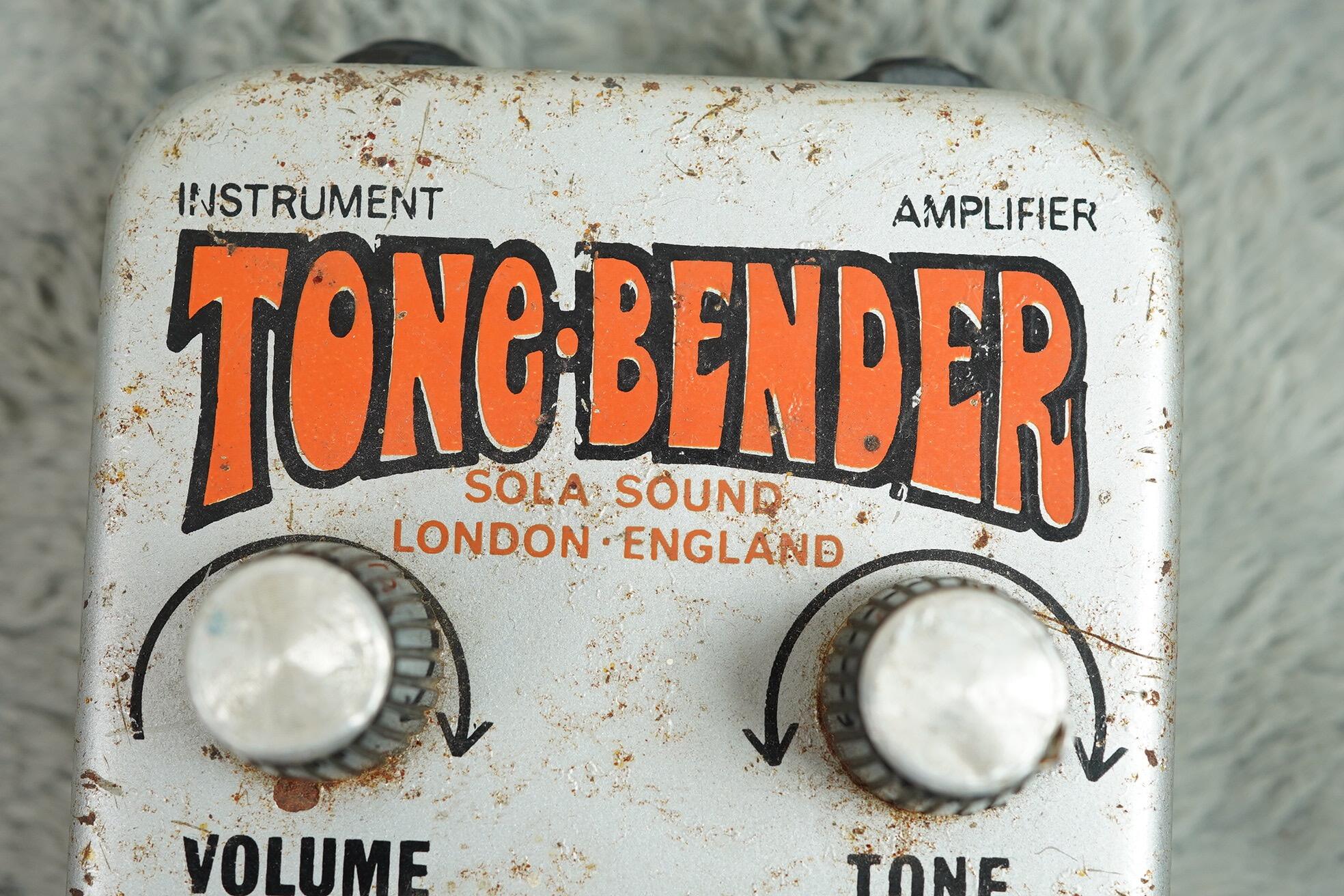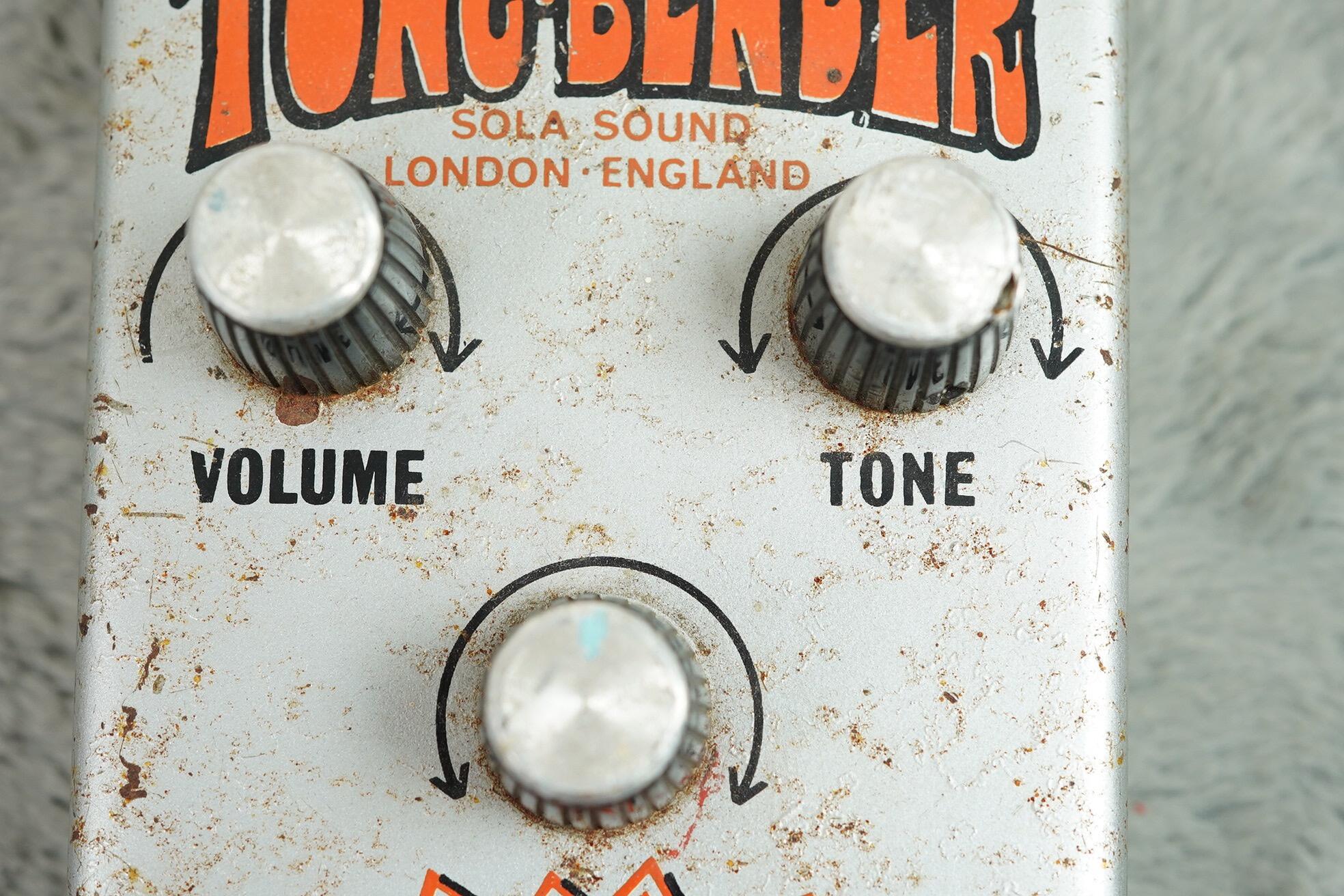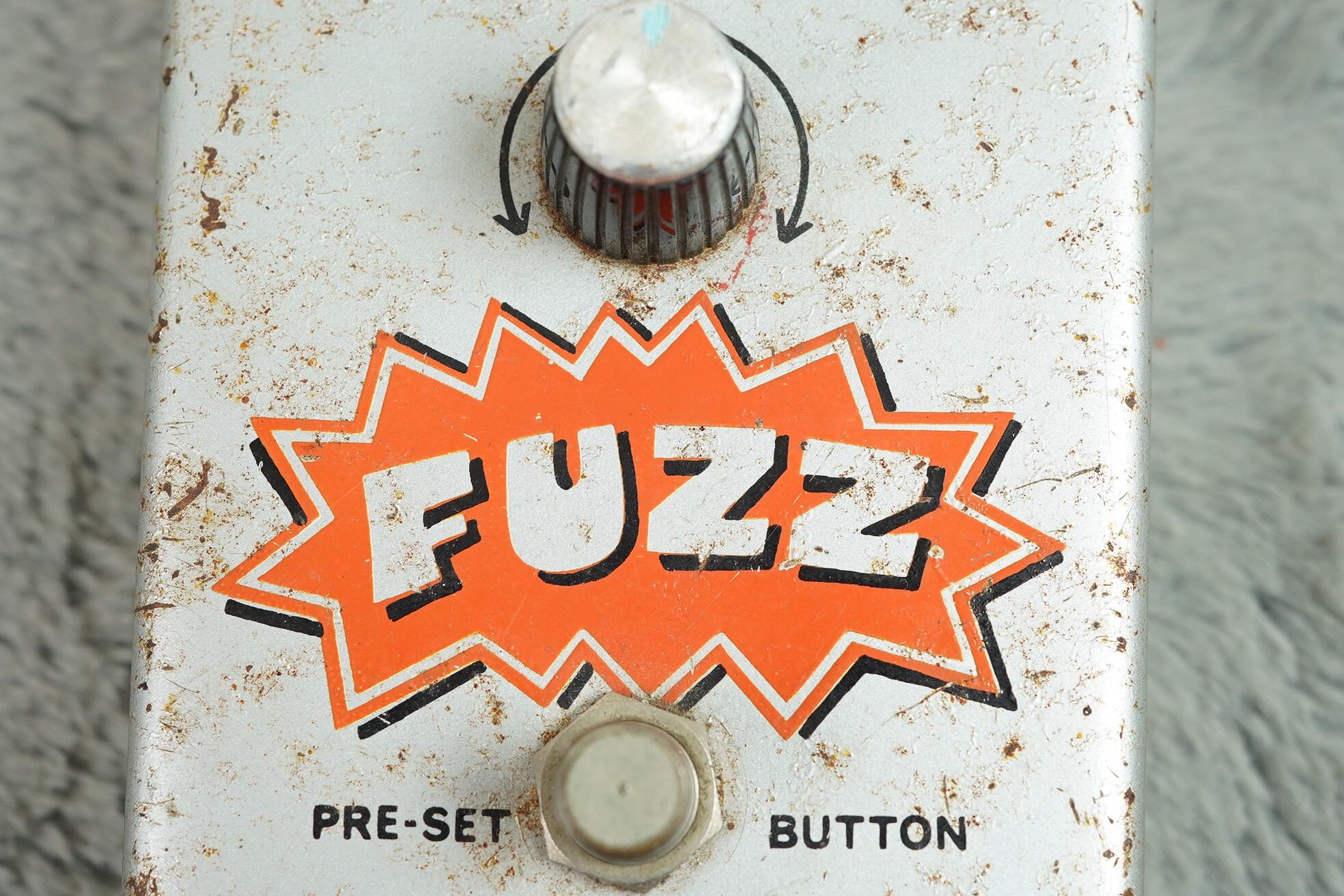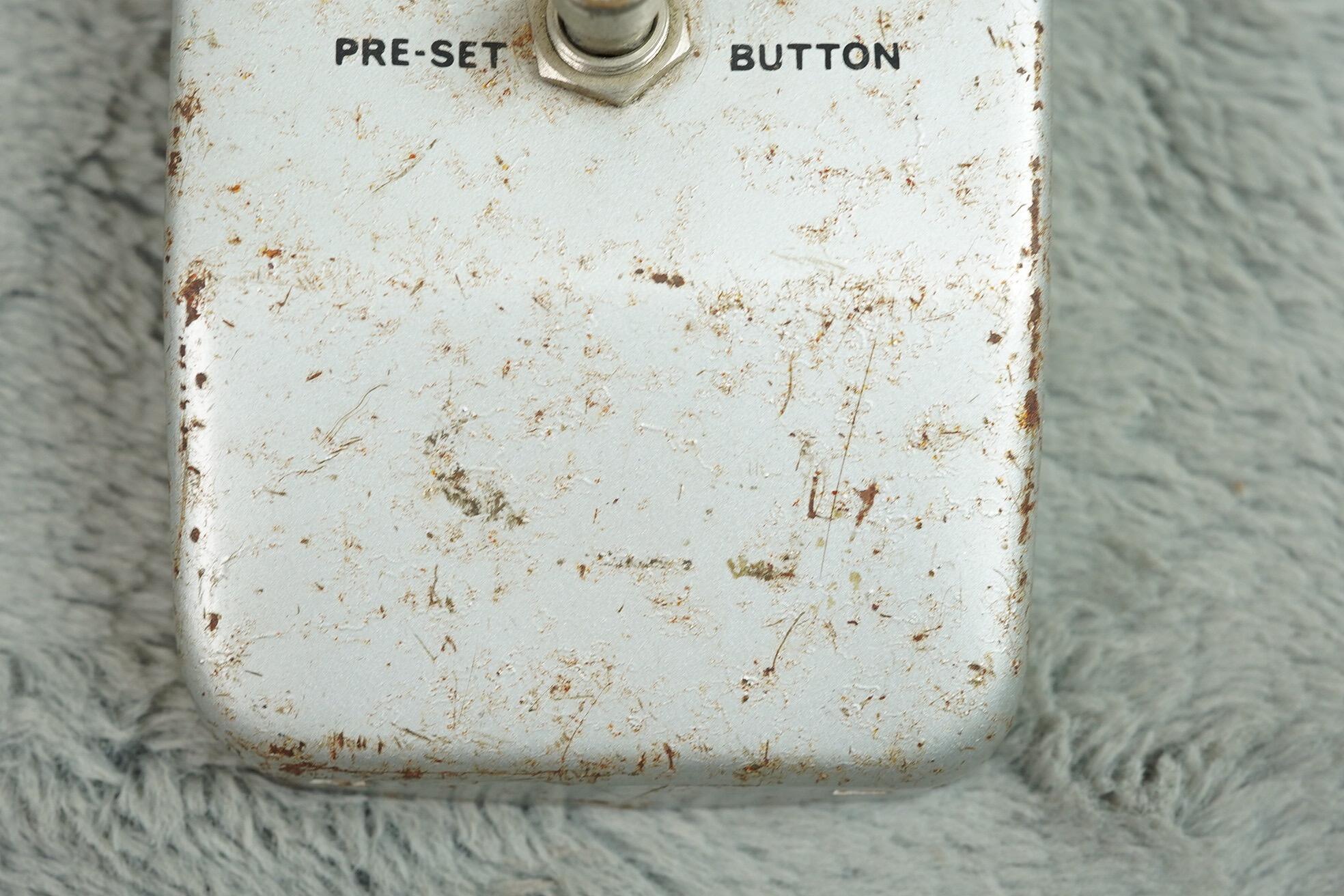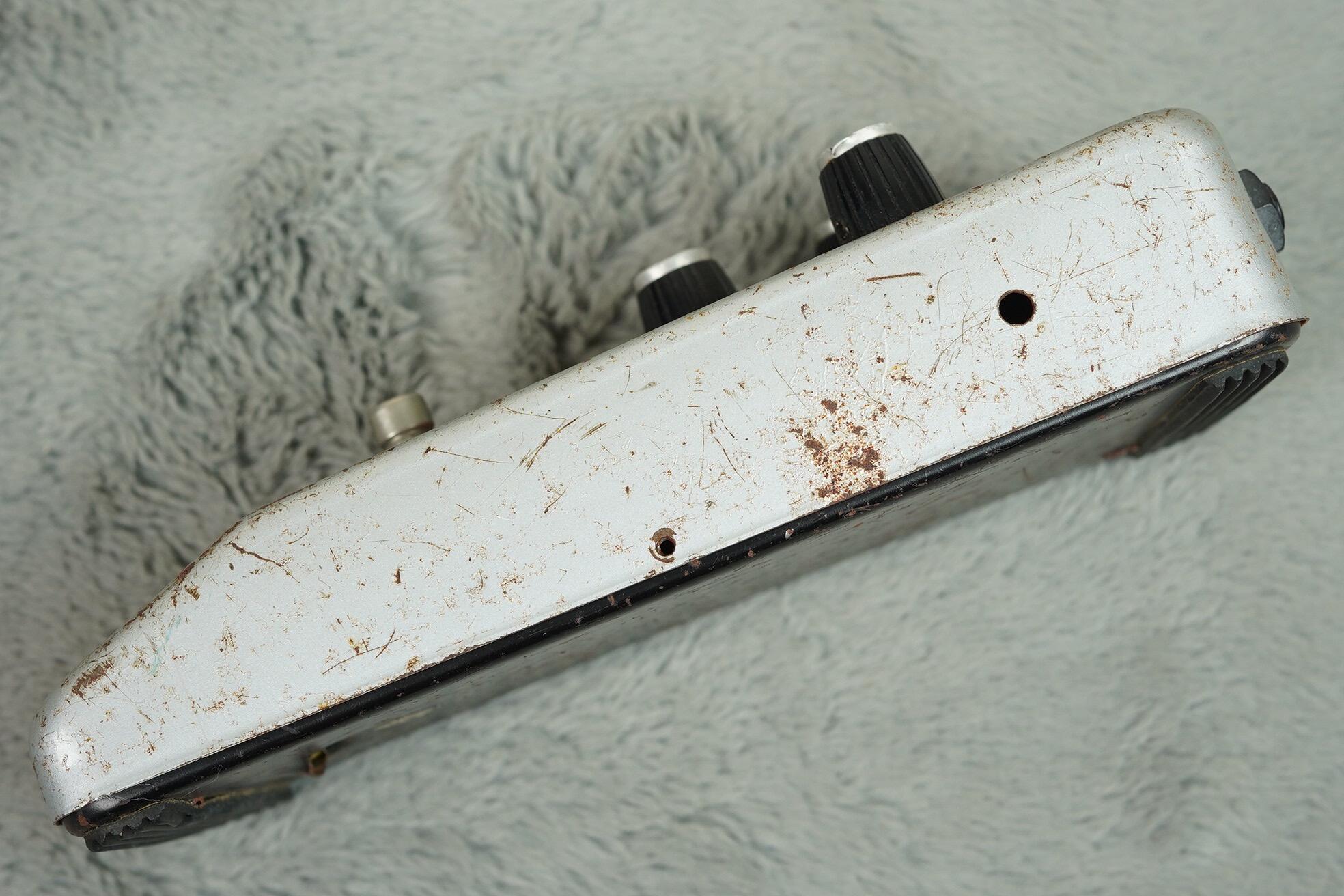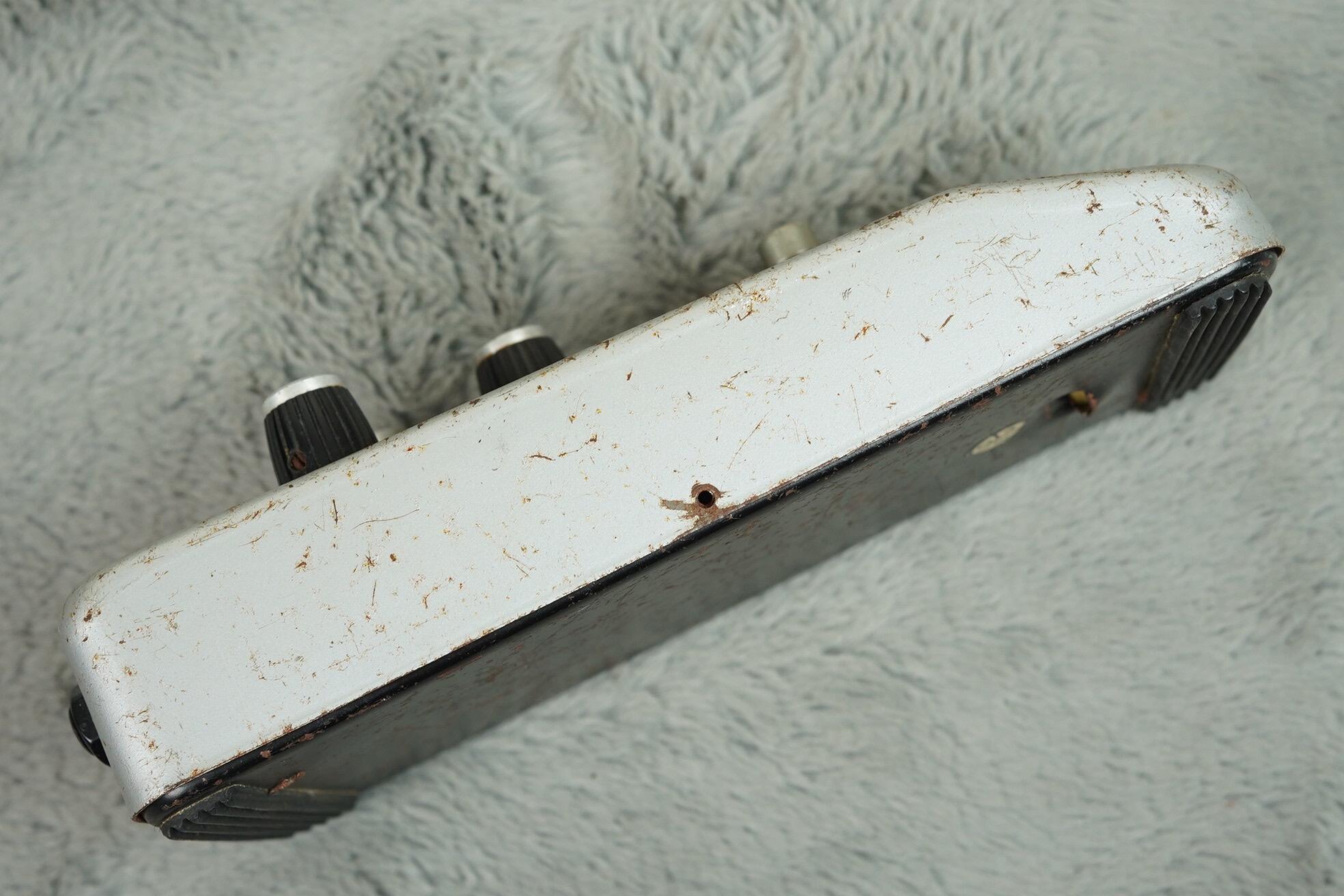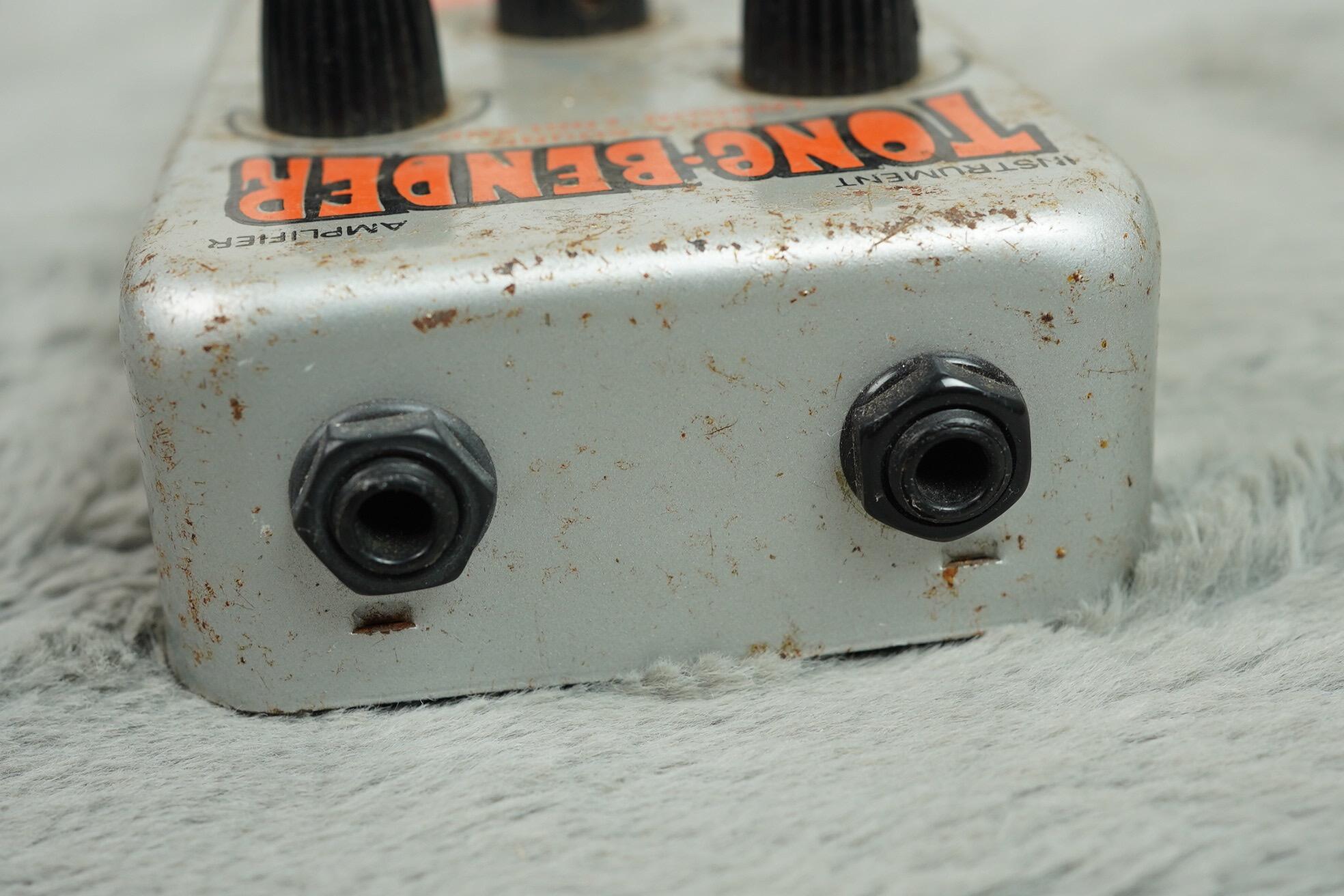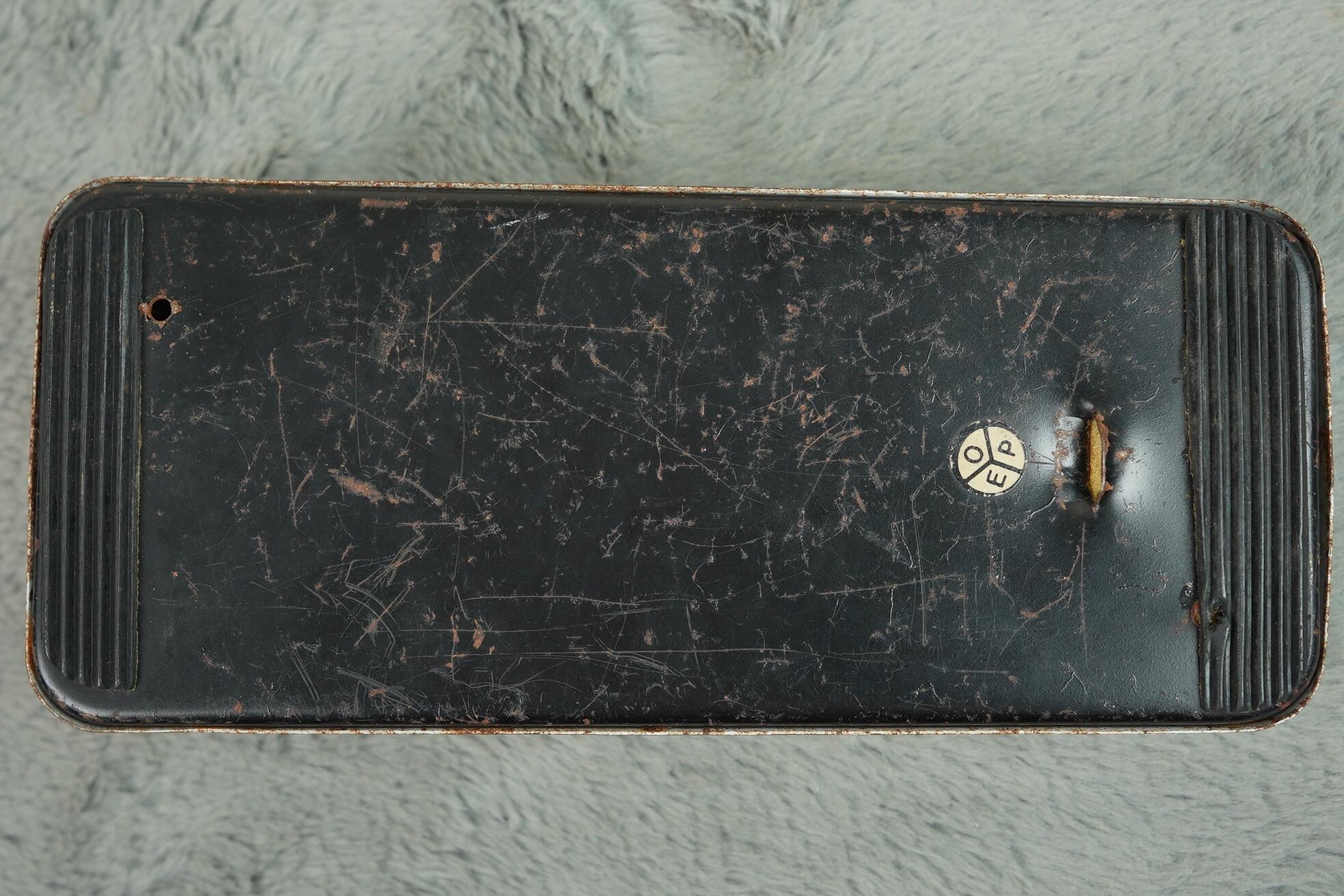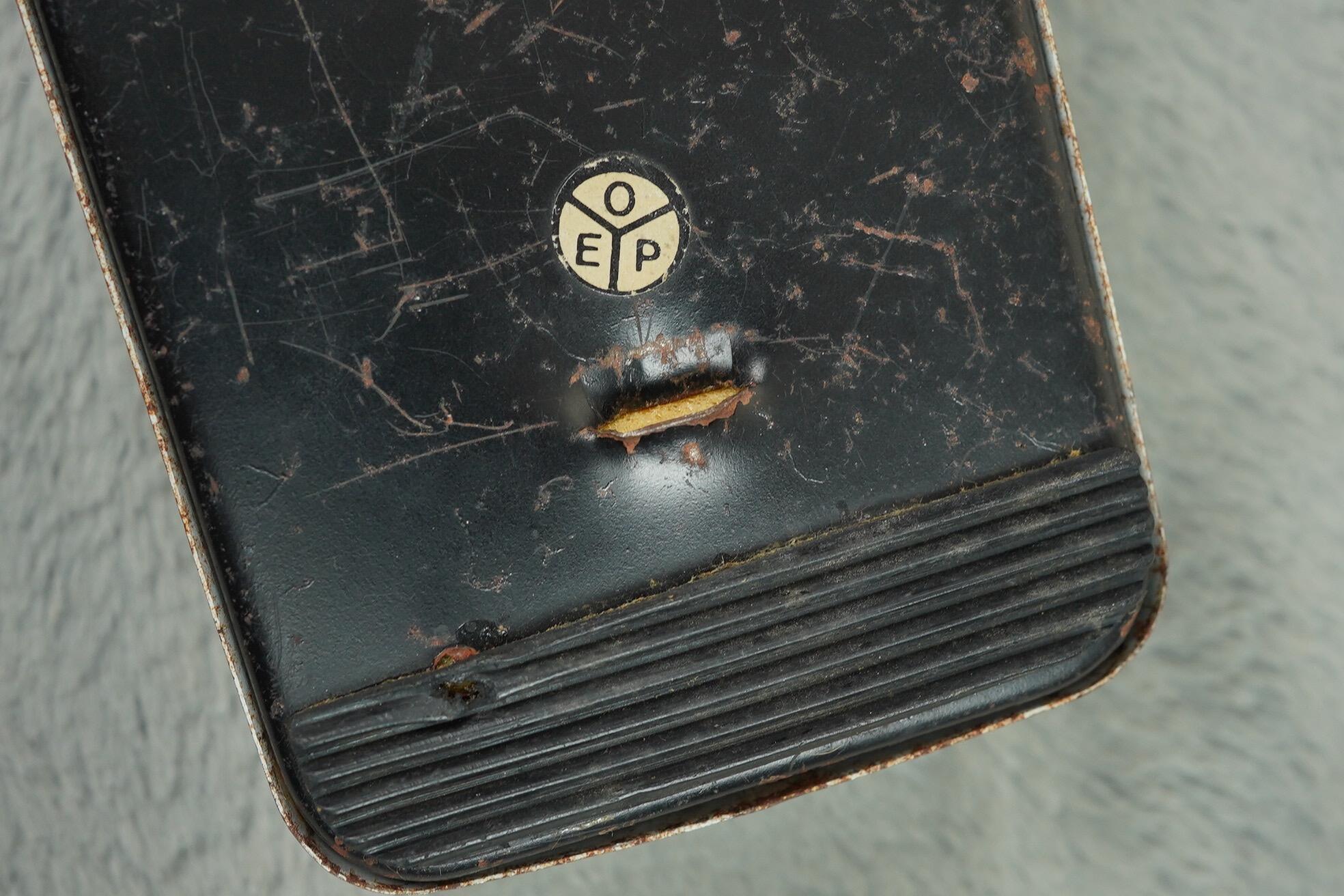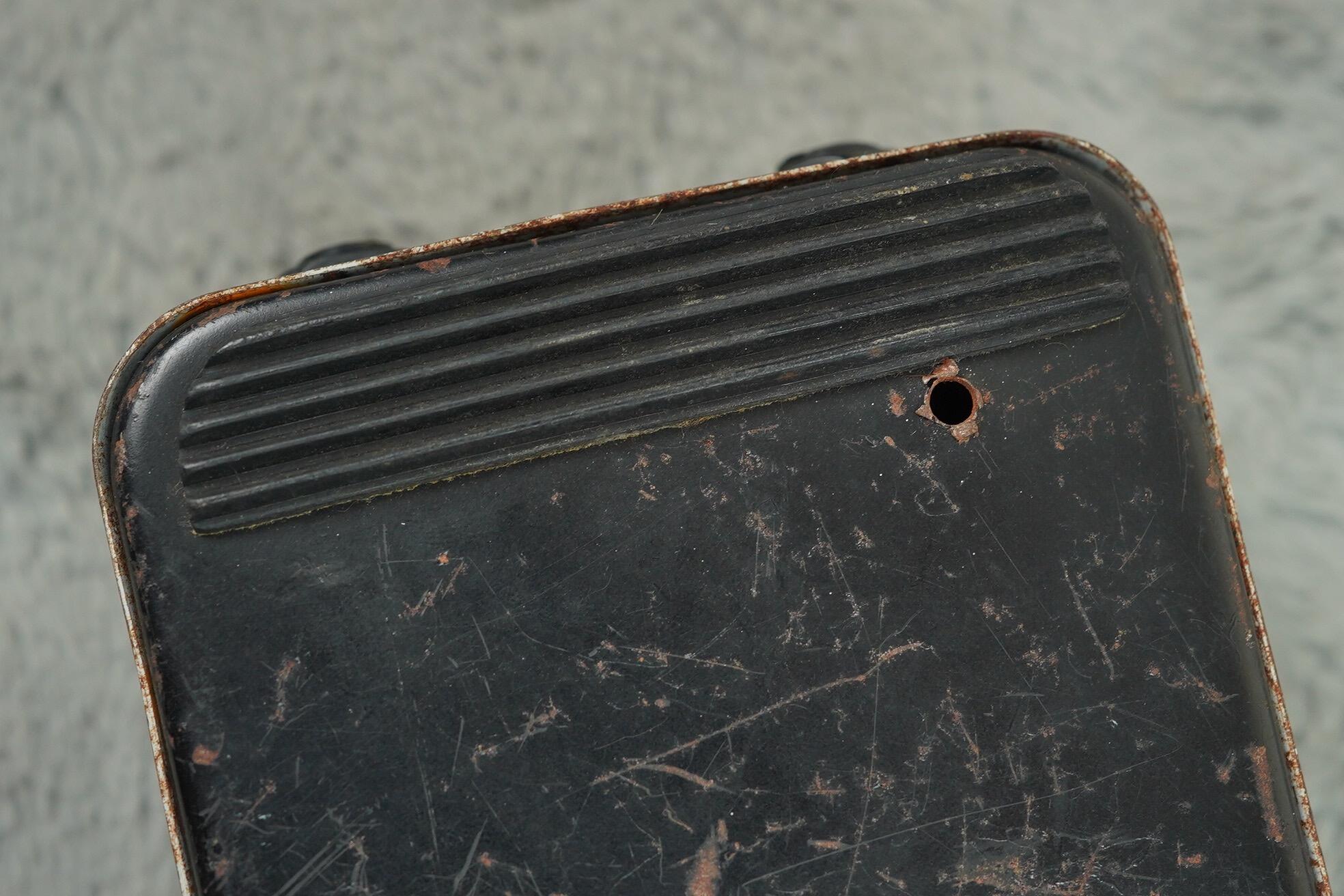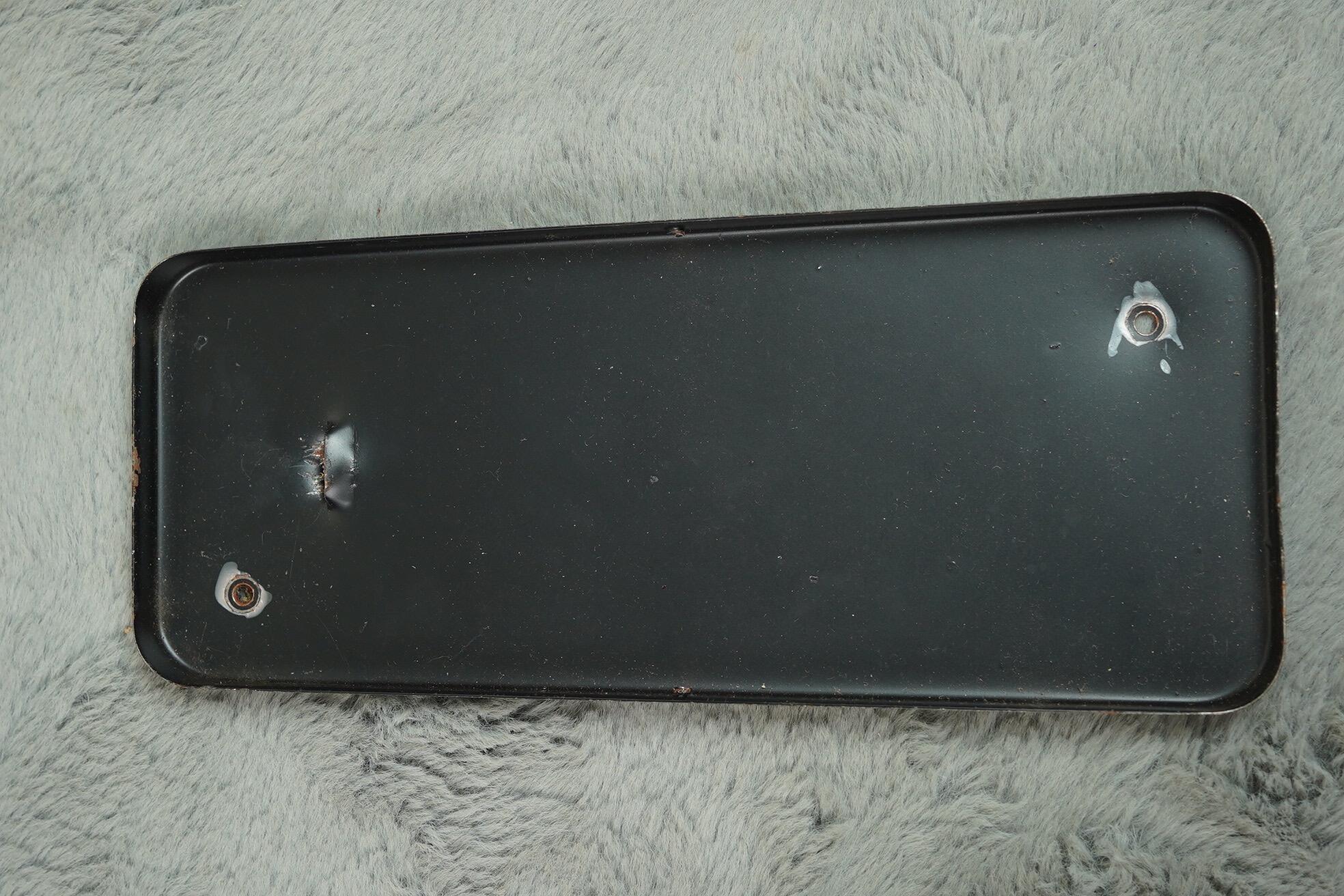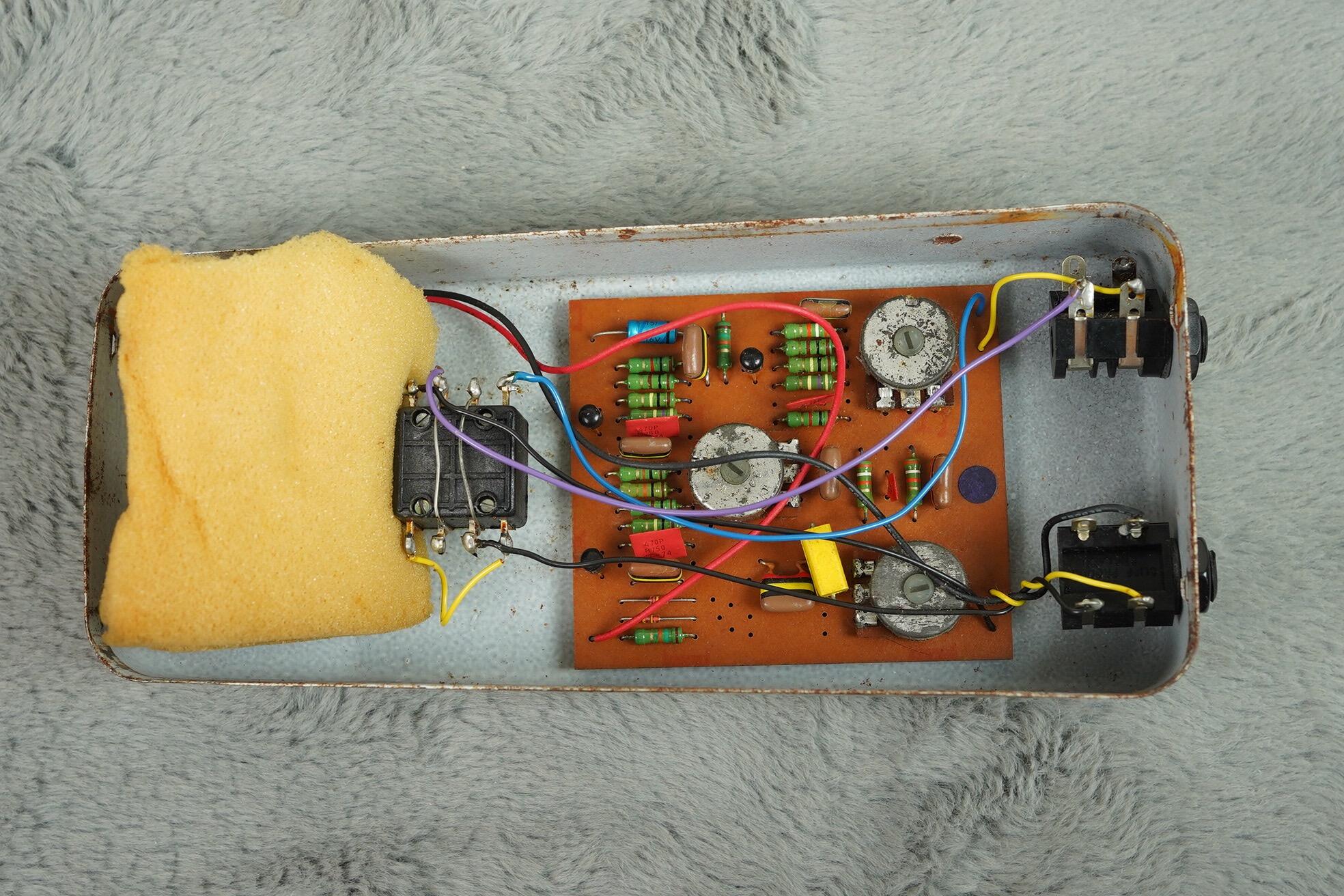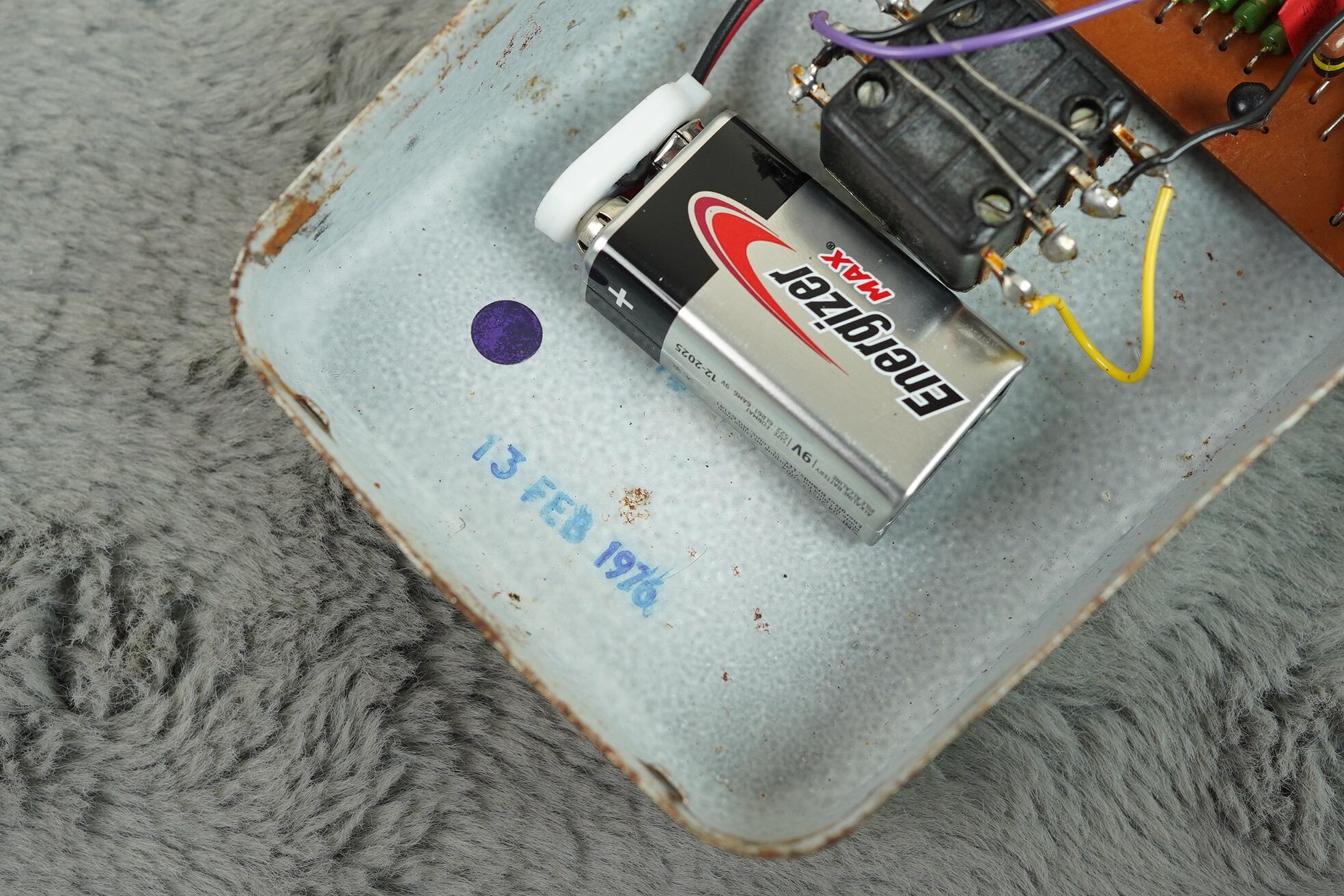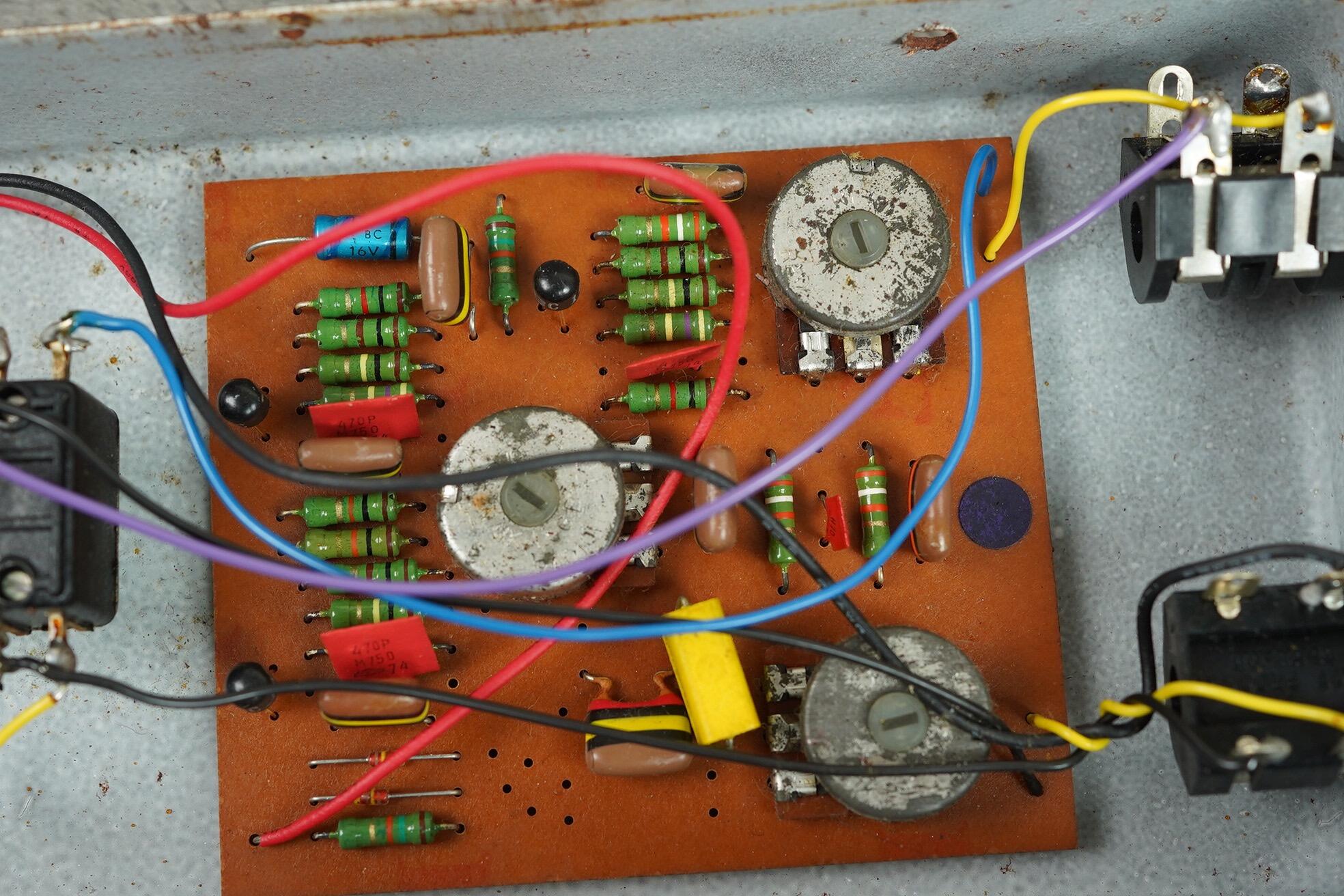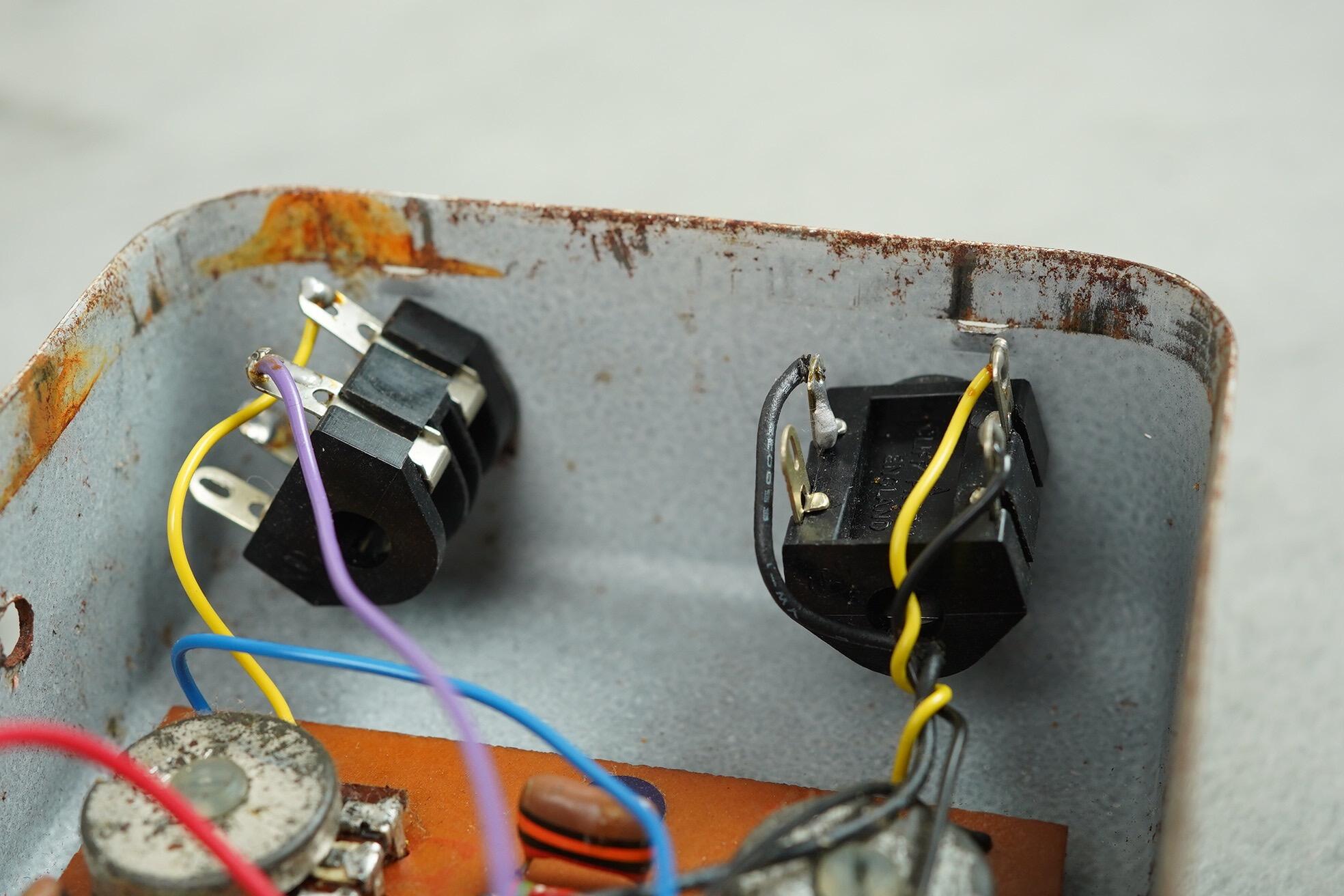 Roll over the image to zoom in
At A Glance:
Model: Tonebender
Year: 1976
Modifications: None
Repairs: None
The famed Tone Bender Fuzzbox first appeared in 1965, created by Sola Sound for their parent company, Macaris. 
They quickly established a reputation amongst guitarists like Jimmy Page, Jeff beck, Mick Ronson, and Pete Townshend, and have been a part of the sonic landscape of rock'n'roll ever since, as well as providing the inspiration for countless other fuzzes down the line.
This Coloursound branded Fuzz pedal dates from 1976. This is the real deal and features the BC148C silicon transistors that give this a sound to absolutely die for!
The pedal is in good condition for the age, with a few small scuffs and scratches, but nothing serious and no dents. Internally everything is correct apart from the power cables being adapted to fit a modern 9v battery. All the pots work great, and this thing has vintage fuzz tones for days! 
Grab yourself an extremely rare Coloursound  branded Tone Bender, and unleash your fuzz...
Add To Your Wishlist
Send to a friend
Recommend this to a friend by entering their email address in the box below.