1967 Coral Sitar, ex Wayne Hussey and Adrian Utley + HSC
1967 Coral Sitar, ex Wayne Hussey and Adrian Utley + HSC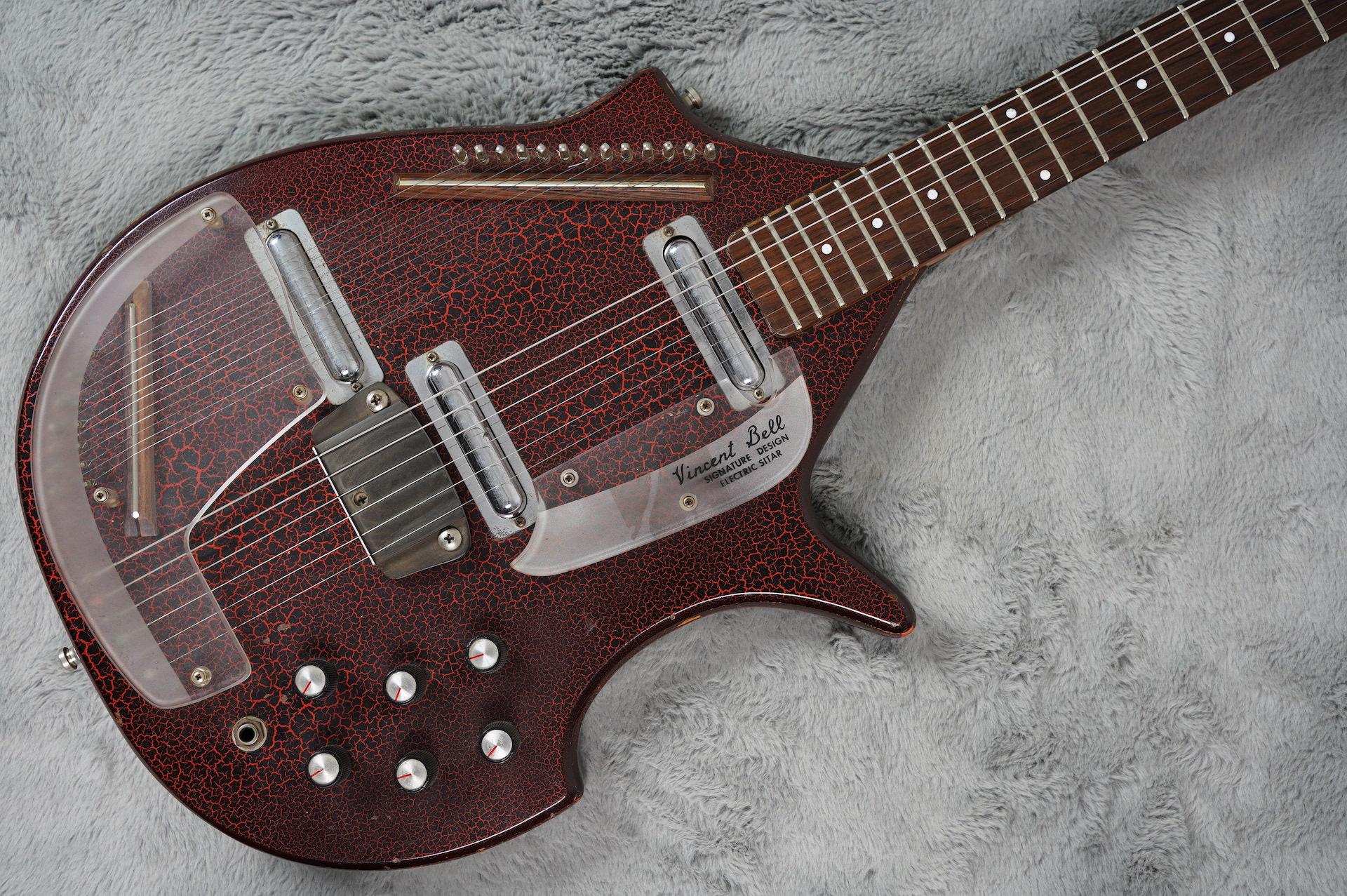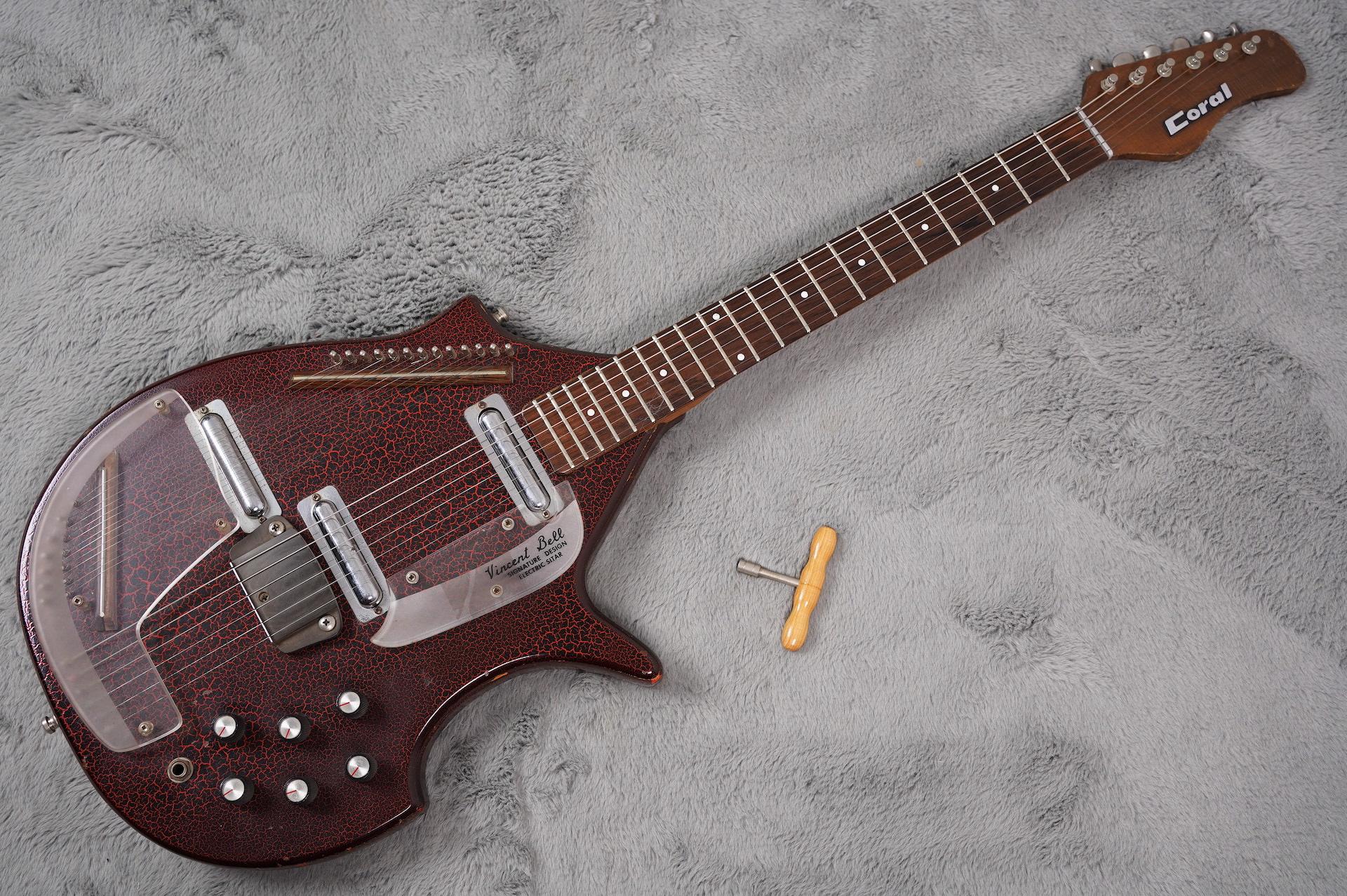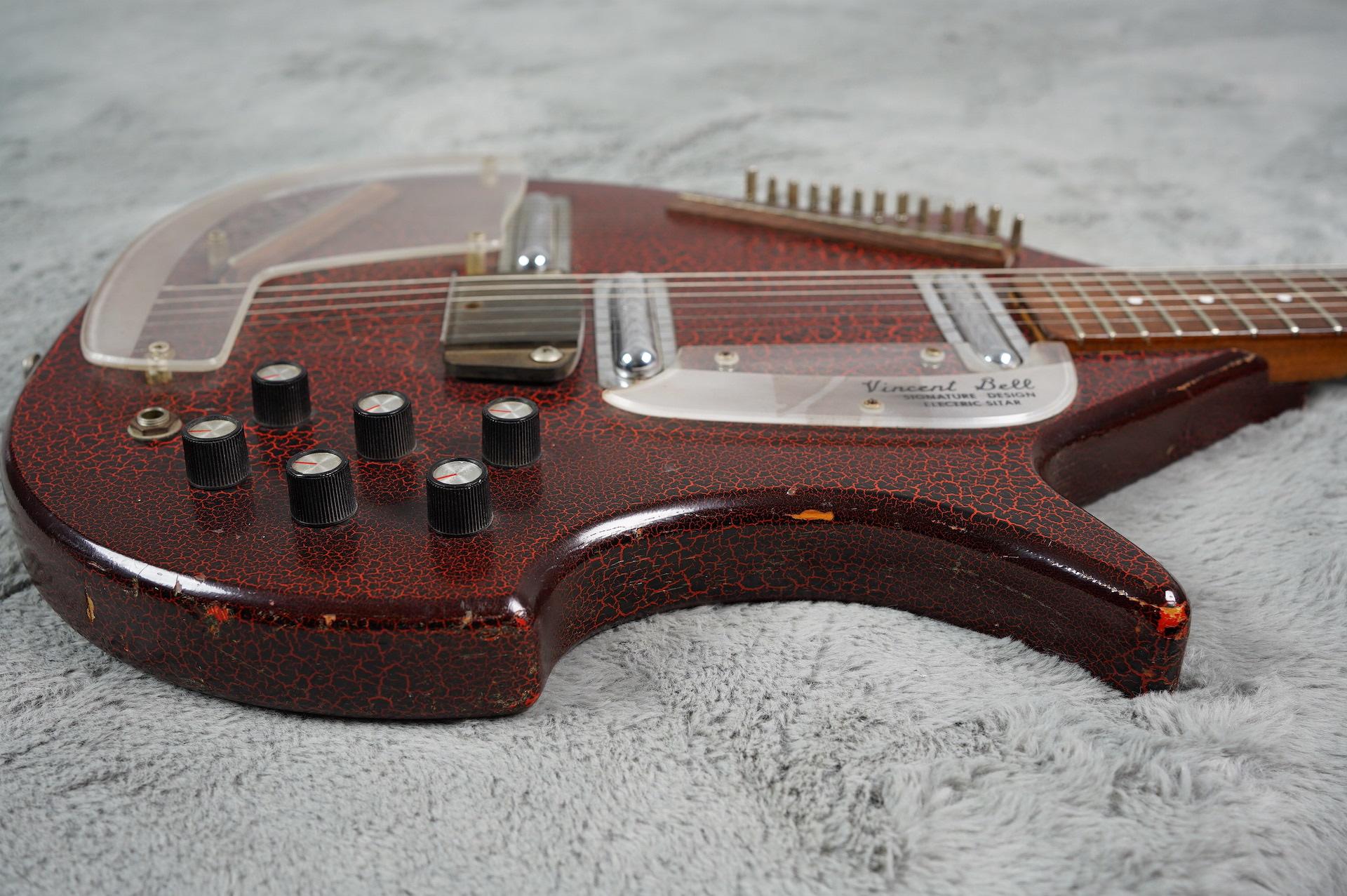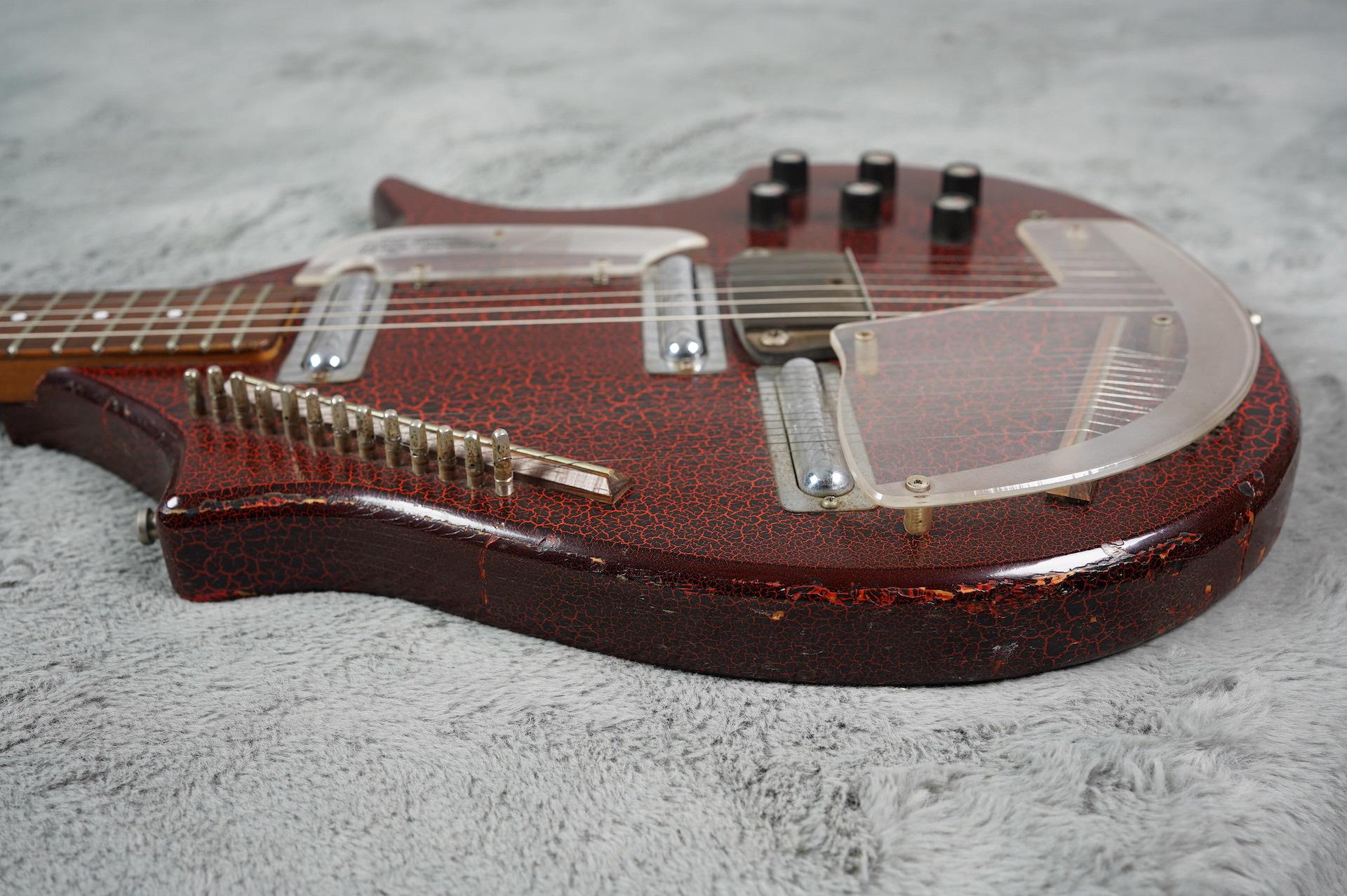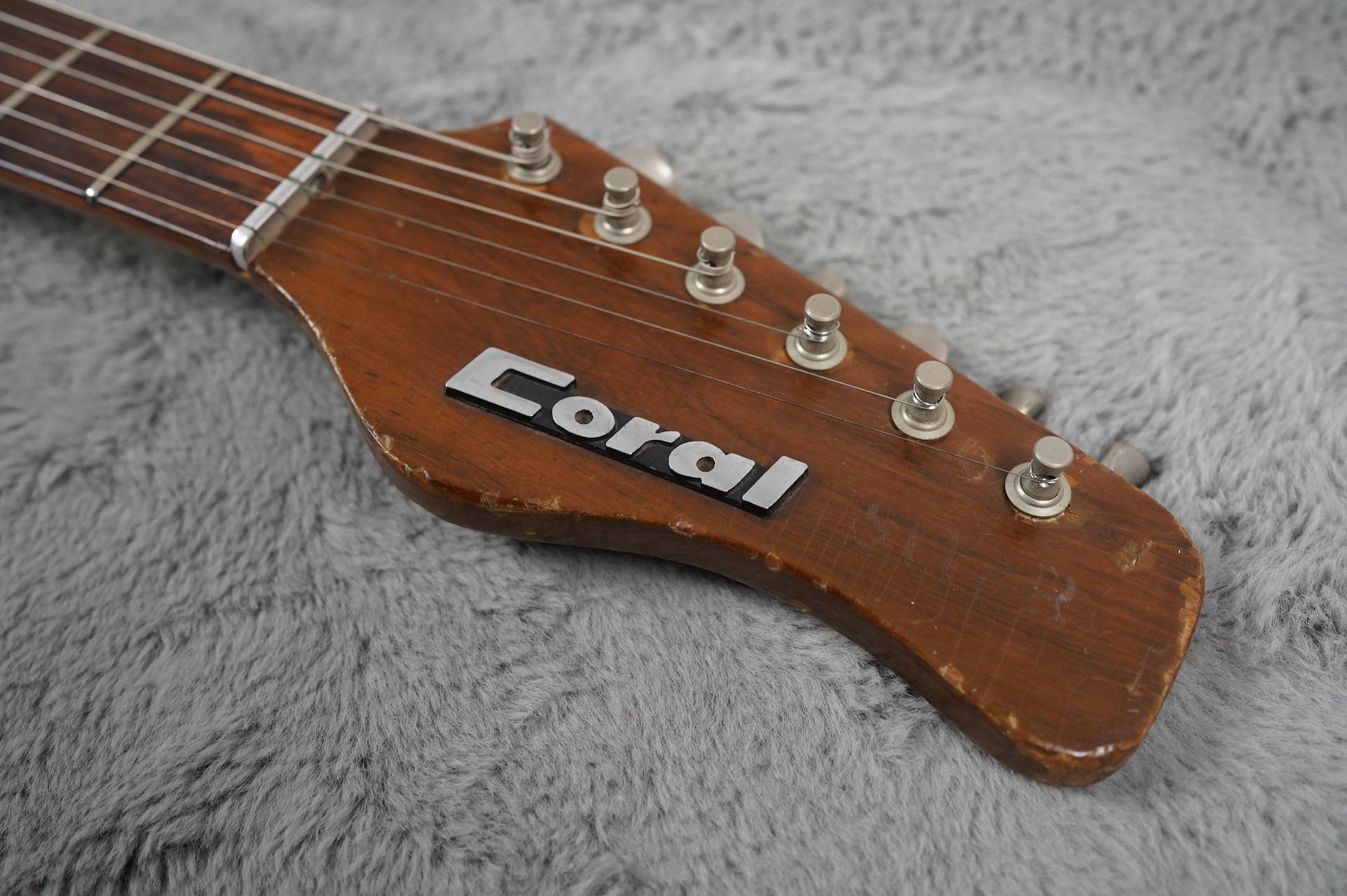 Roll over the image to zoom in
At A Glance:
Model: Sitar Guitar
Year: 1966
Finish: Bombay Red Crackle
Modifications: None
Repairs: None
---
Case: Non original hard
Fingerboard: ebony
Pickups: 3 x lipstick type
Neck Profile: weird
---
I once had a girl and she handed me a Coral Sitar from 1967…
As popular culture looked east for answers in the age of aquarius, musicians started to incorporate the exotic sounds of the Silk Road into their repertoires with hits such as Paint it Black by the Rolling Stones and Norwegian Wood by the Beatles introducing the enticing sound of the sitar to a Western audience. Developed in the late 60s by Vincent Bell, a much in demand session guitarist and sonic innovator, and Nathan Daniel of Danelectro, the Coral Sitar was meant to give the guitarist access to these new sounds without the need to devote many hours to mastering the sitar. The instrument became a studio and occasional live feature though production of the original model was discontinued in 1969. 
This particular example came to us via Adrian Utley, a prolific musician and producer who's credits include Portishead, Goldfrapp, Sparklehorse etc. The instrument was also previously owned by Wayne Hussey of goth gods The Mission. 
This sitar is in fantastic condition. Though there are inevitable knicks and dinks on the poplar and masonite body but it has certainly not been abused and the Bombay Red finish has retained its strong hue. An additional locking strap button has been added and the end pin button has been replaced but these seem to be the only modifications.
The neck still has its gloss finish with some very slight wear to the rosewood fretboard and plenty of life left in the frets. The 'sitar' decal has rubbed off the rosewood headstock but the hardware is still in good shape.
The key to this sitar is the bridge and Adrian told us that it had recently been setup for optimum sound. As such the bridge has been slightly modified but this doesn't change how the bridge looks
Electrically everything looks correct with all solder joints undisturbed.
All the plastics are in fantastic condition with the decal on the pickguard still strong. 
This is a fun instrument to play and really captures that 60s zeitgeist. Intonation is fine and the volume and tone controls for each pickup yields a wide variety of tonal options. The real surprise is how loud it is acoustically, unsupriing when you consider the mostly hollow construction. Oh, and before you think its a one-trick pony, grab an octave down pedal and we think you'd get quite close to fretless bass sound…. surely still a must have studio tool.
A bucket list instruments if ever there was one, you should leave your preconceived notions at the door with this versatile instrument. This one is a fine example which is a must have for any sonic adventurer.
Availability:
Out Of Stock
Add To Your Wishlist
Send to a friend
Recommend this to a friend by entering their email address in the box below.