1966 Fender Stratocaster + OHSC
1966 Fender Stratocaster + OHSC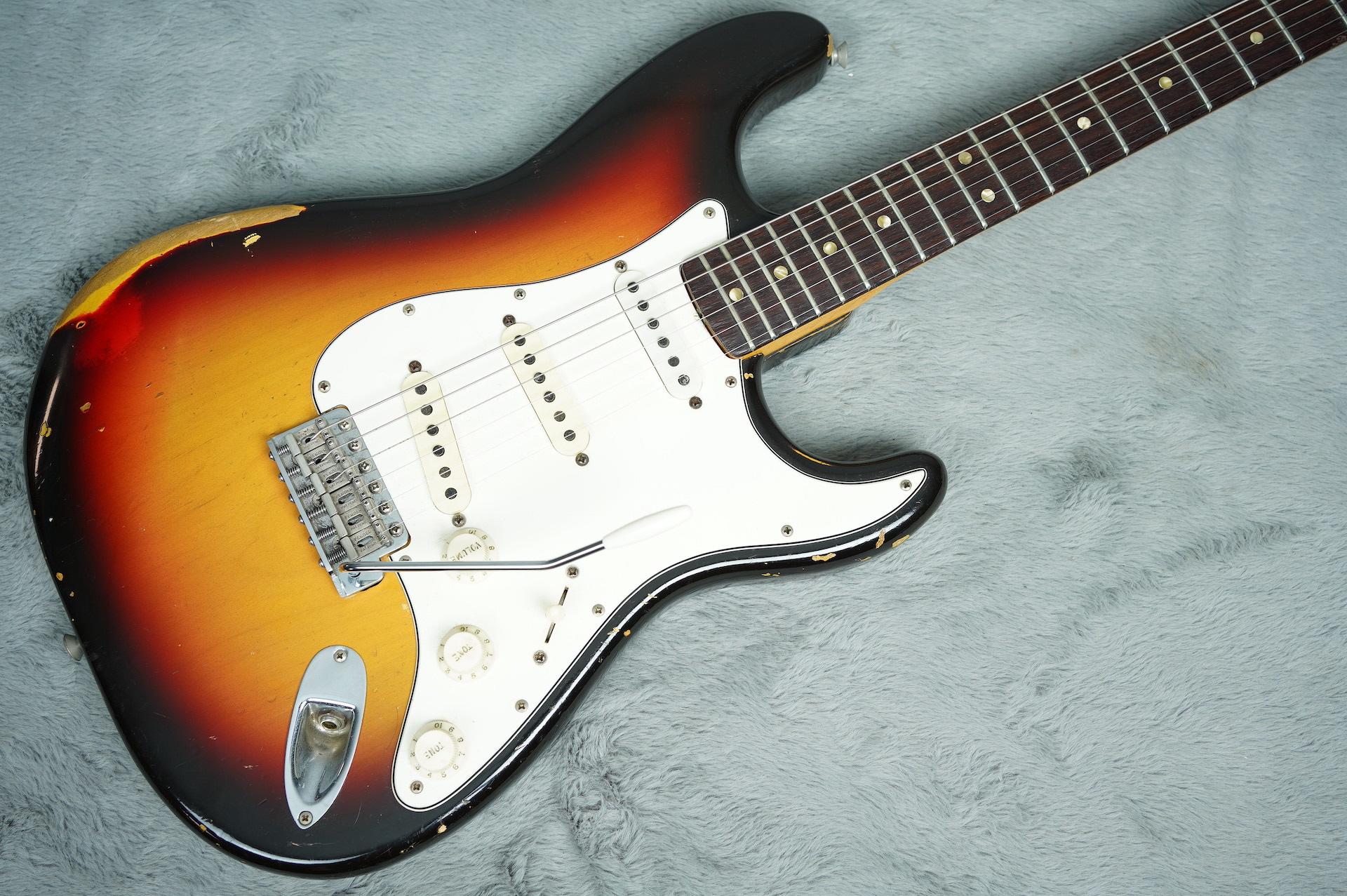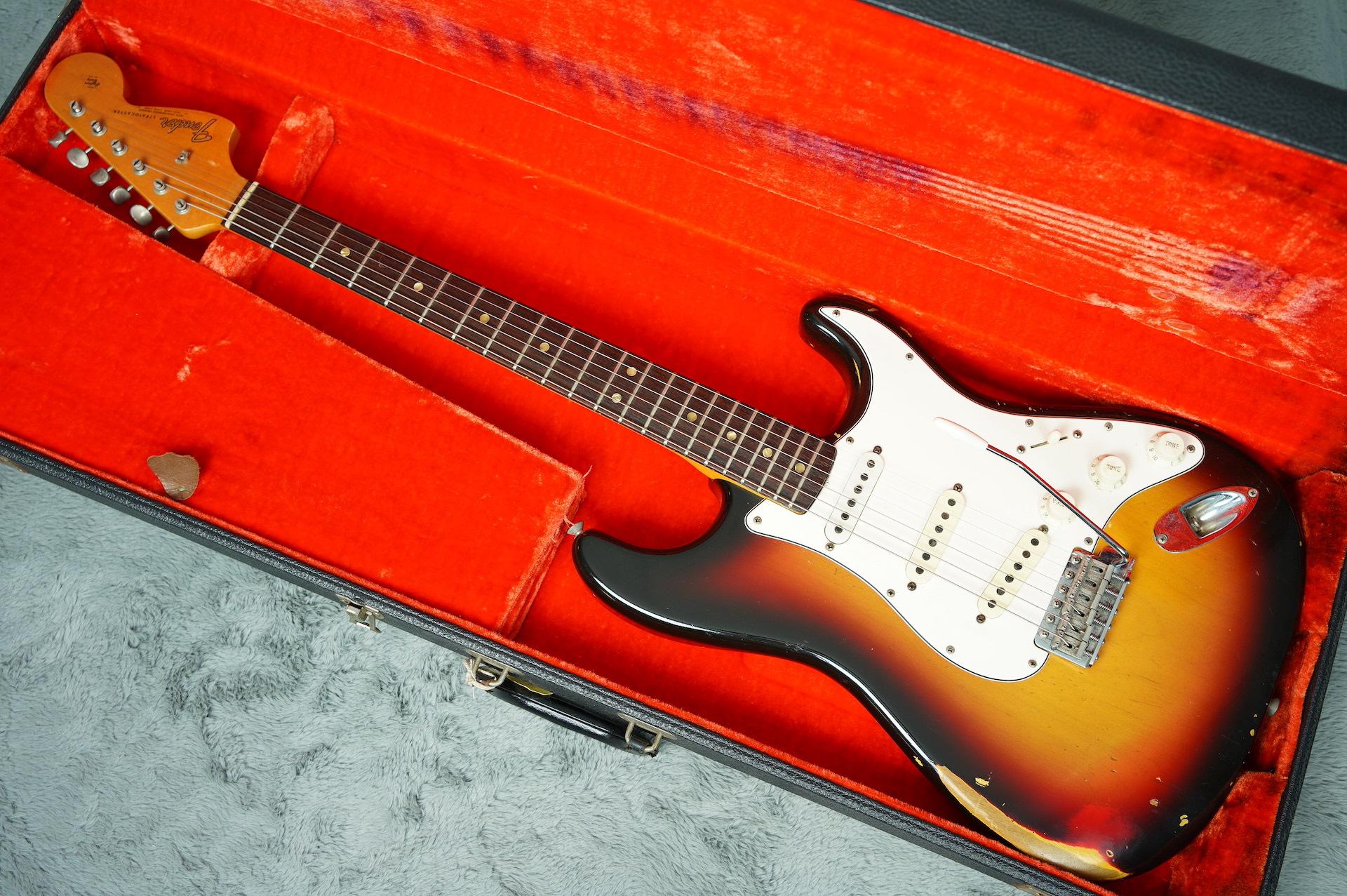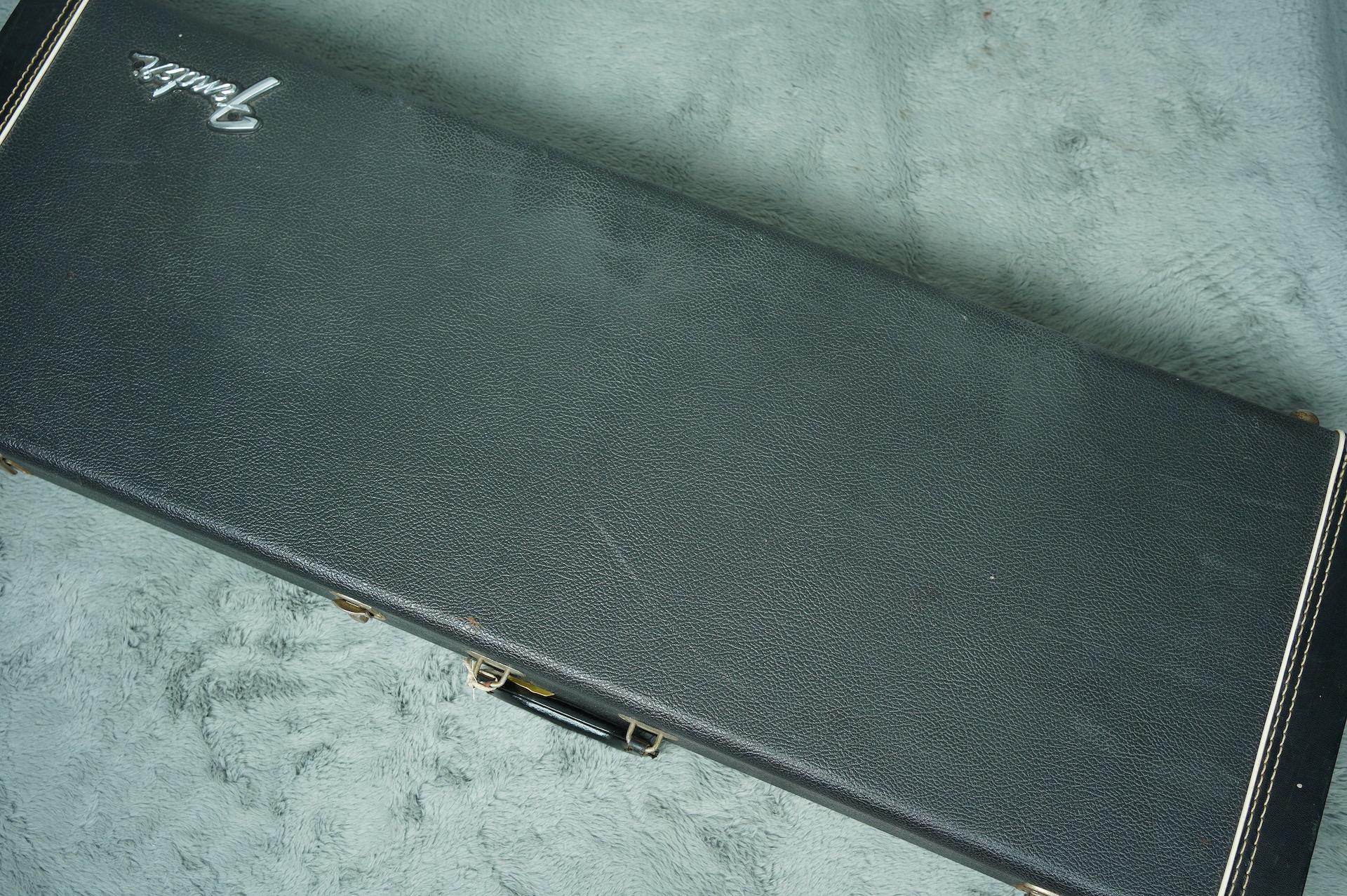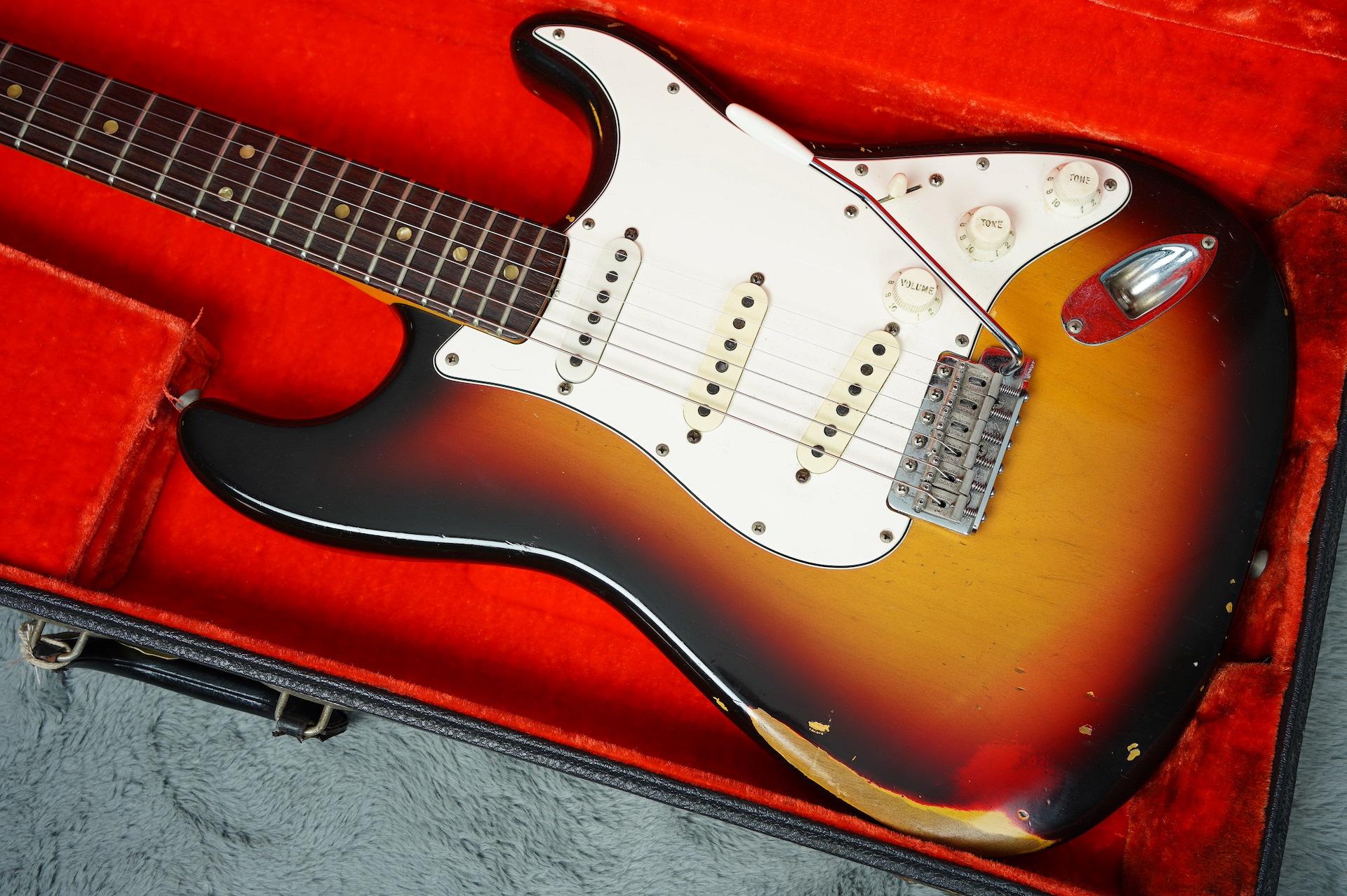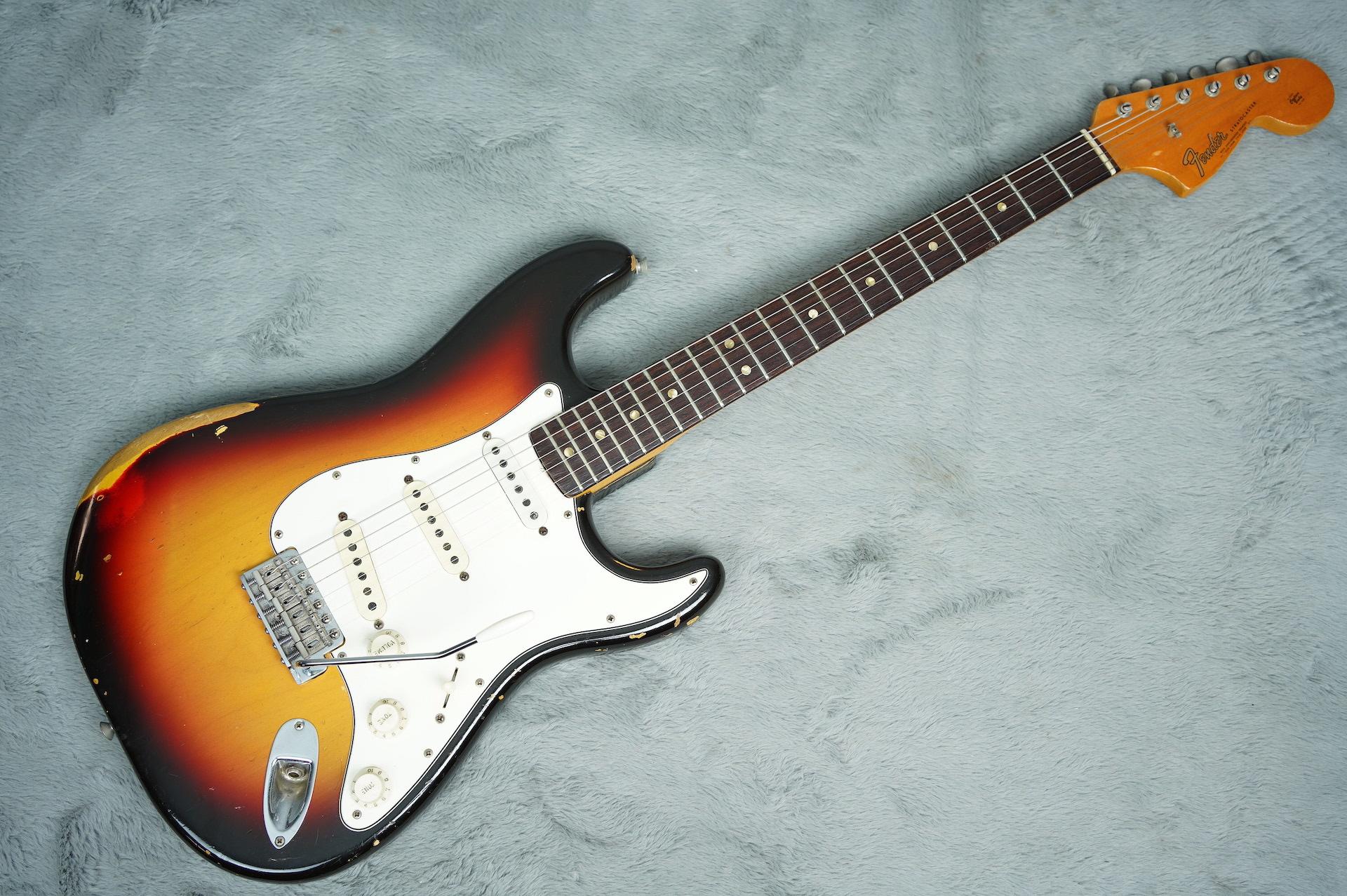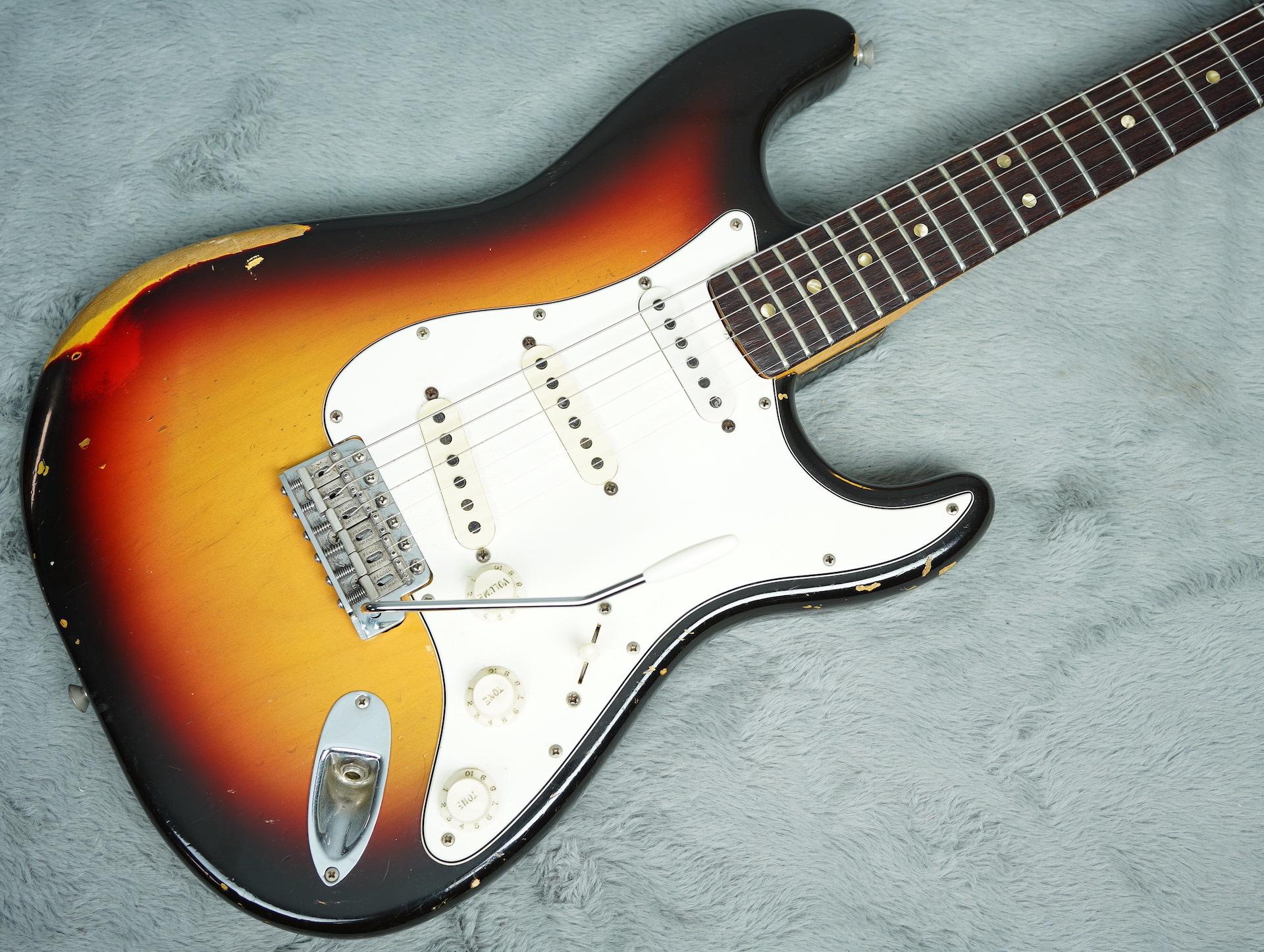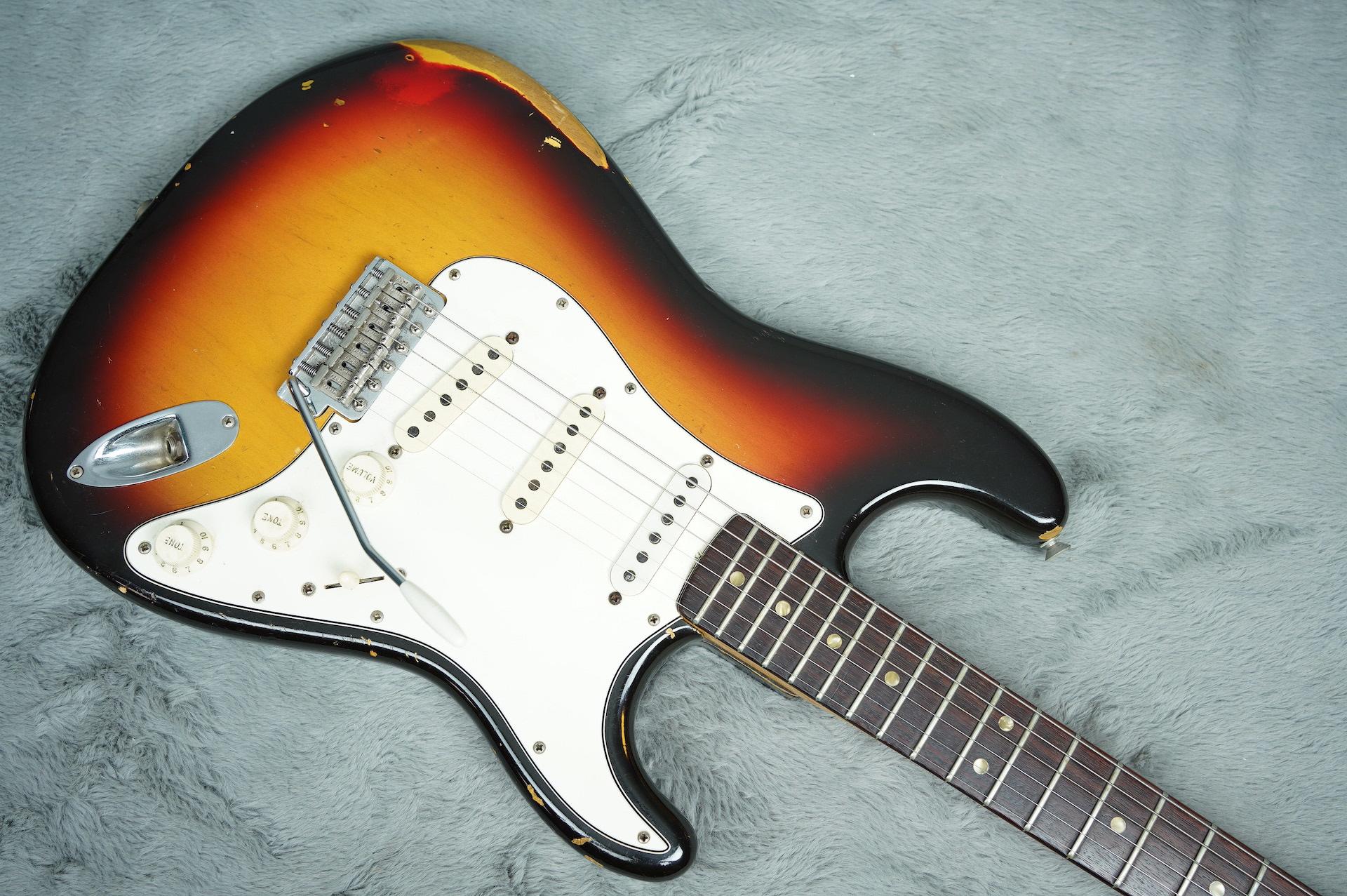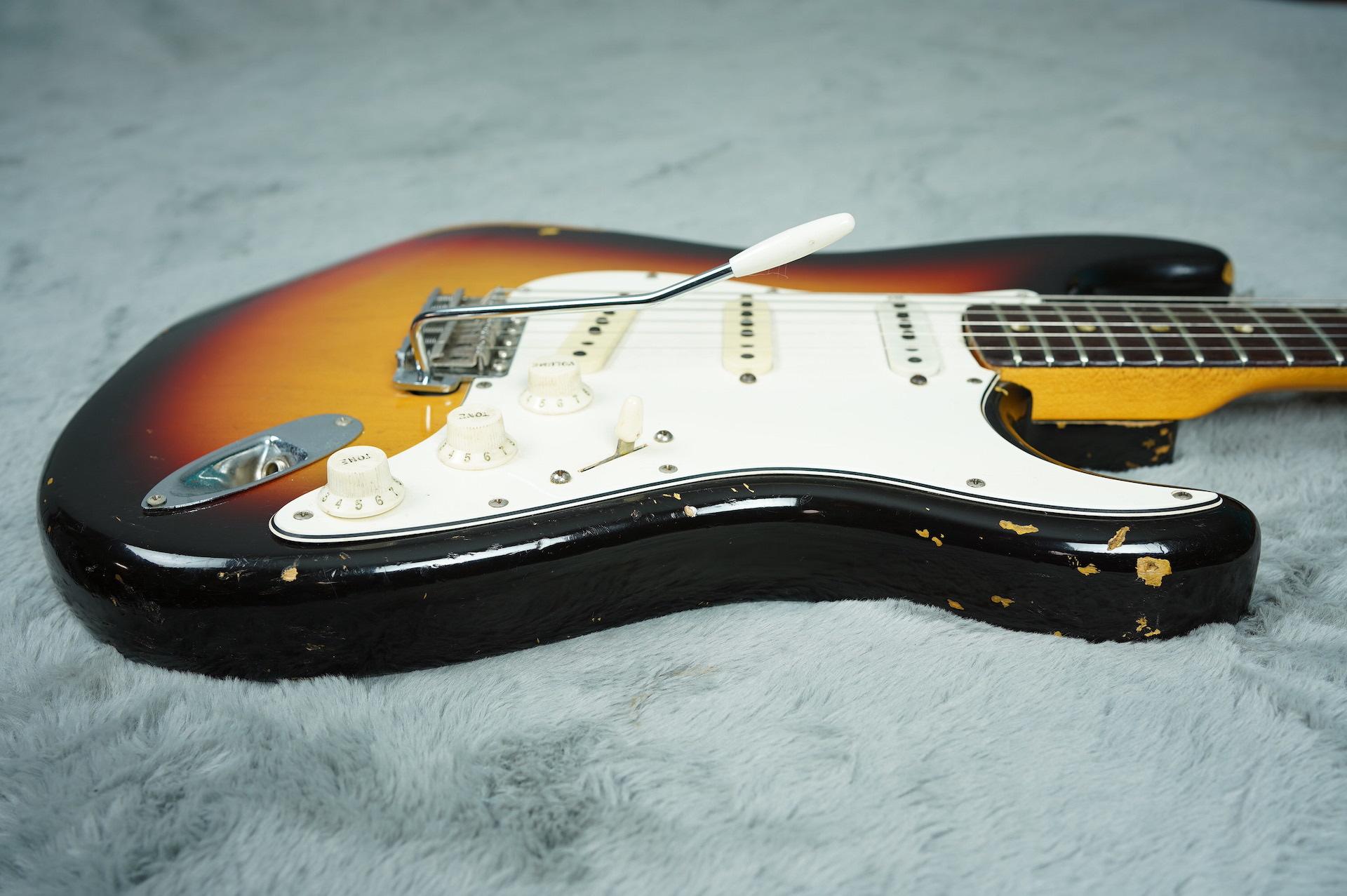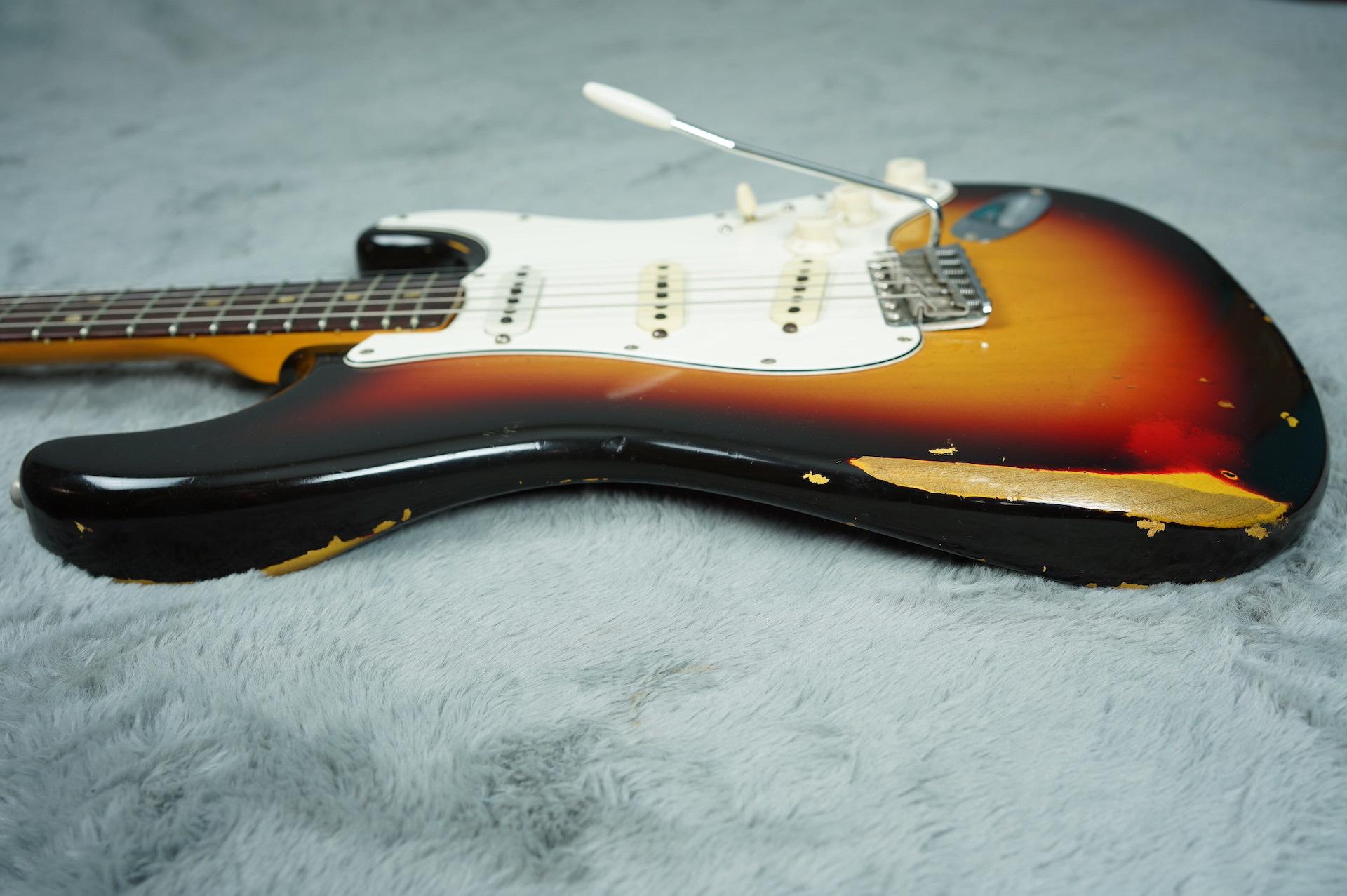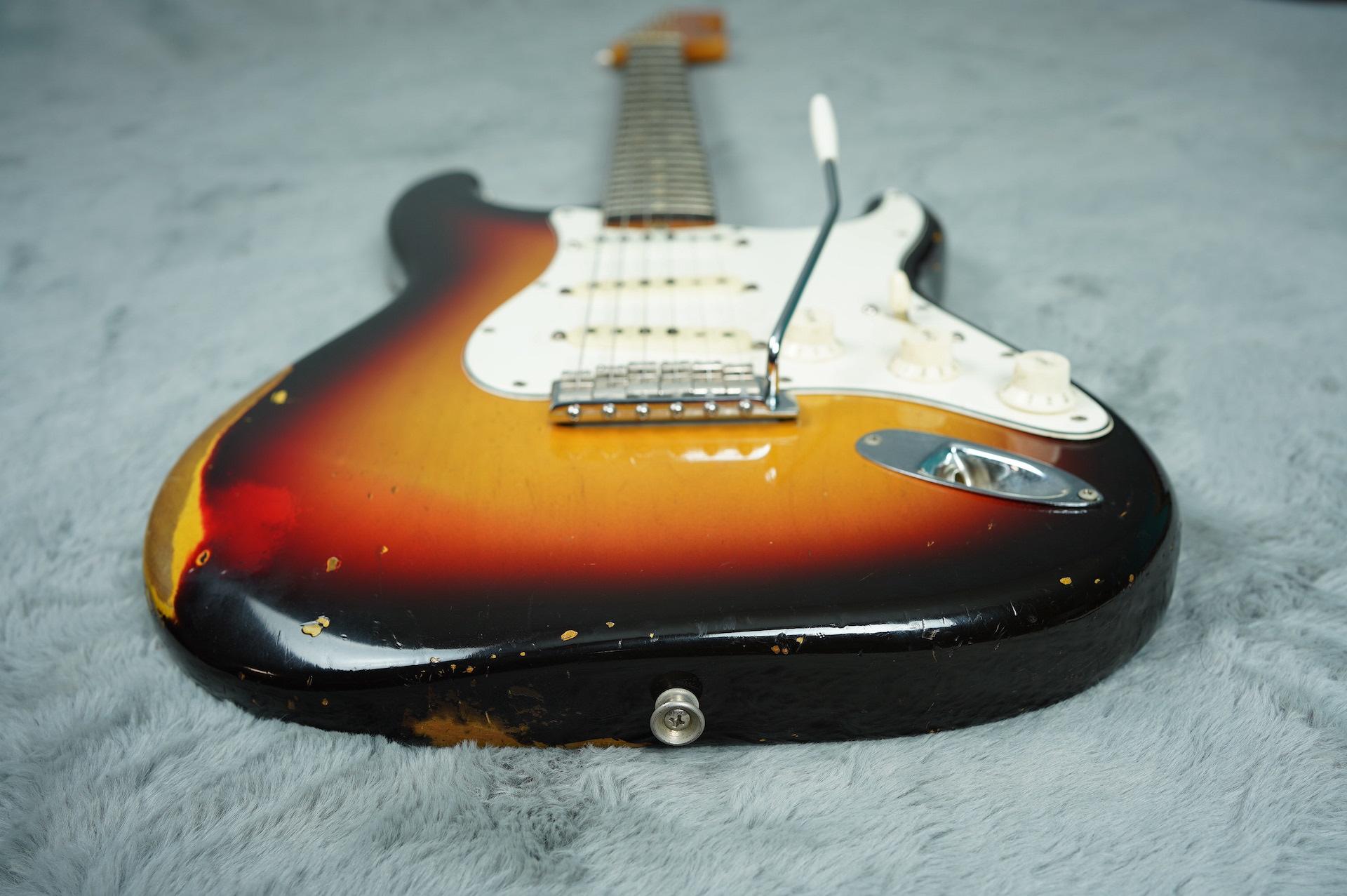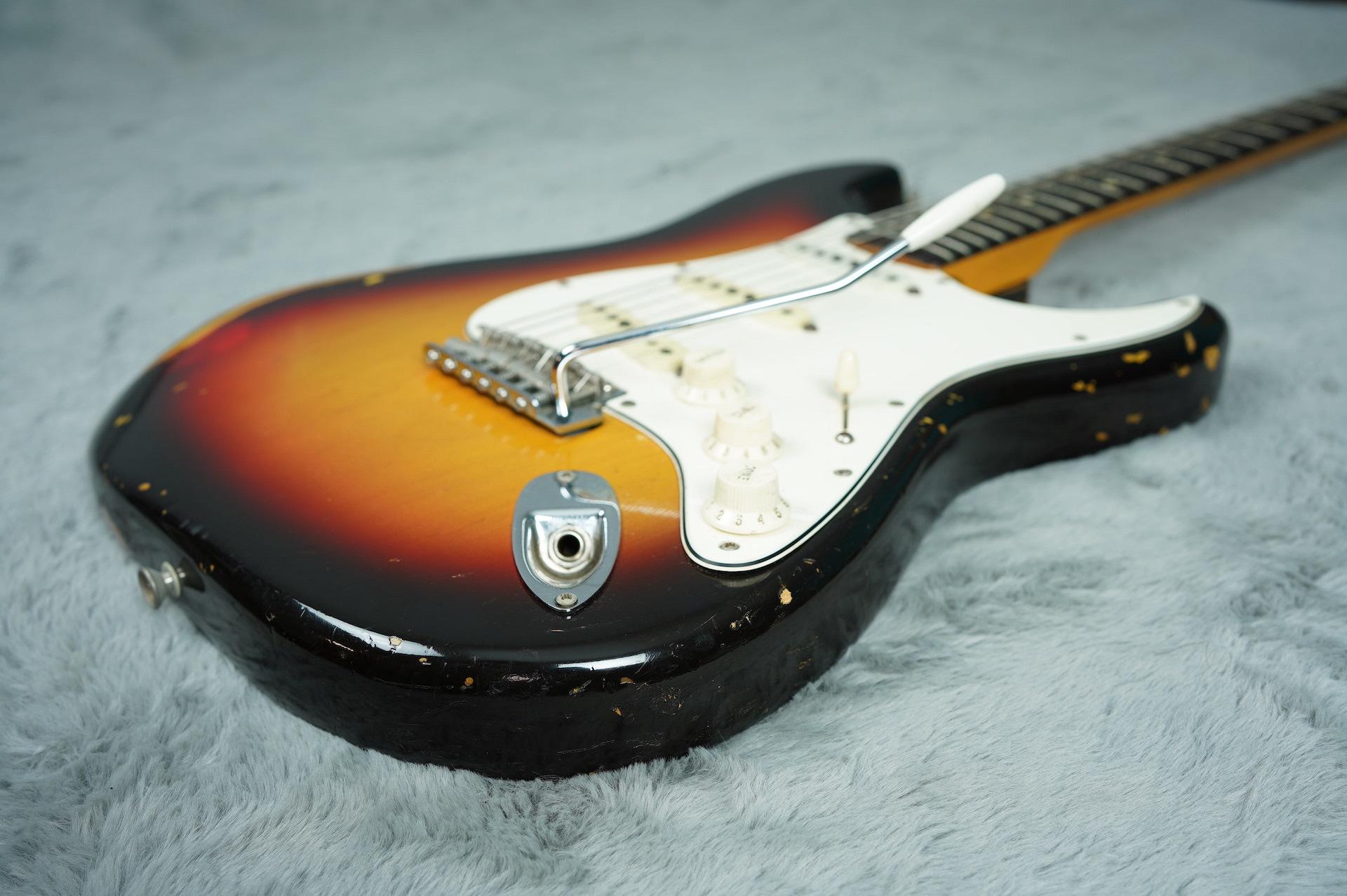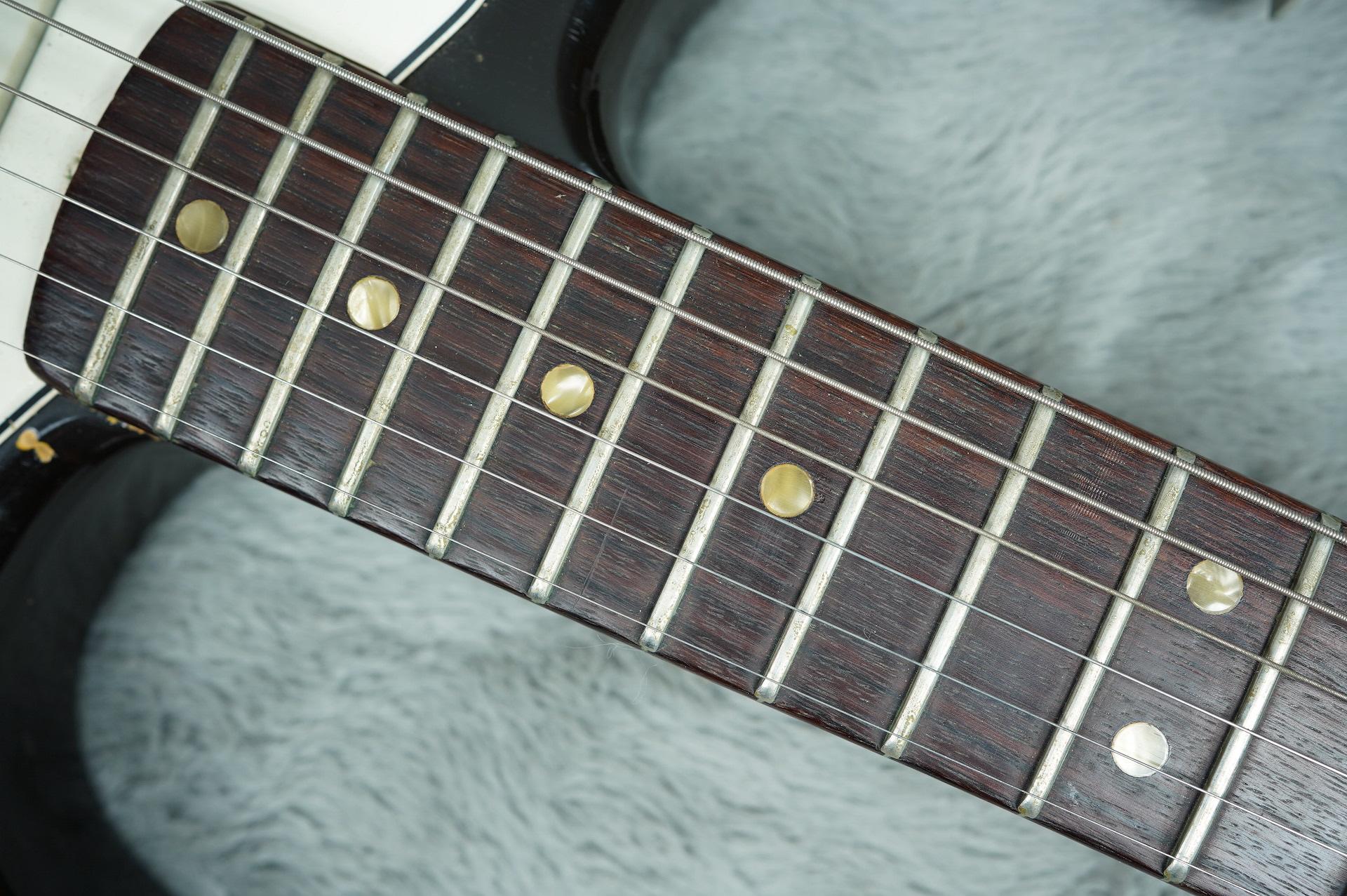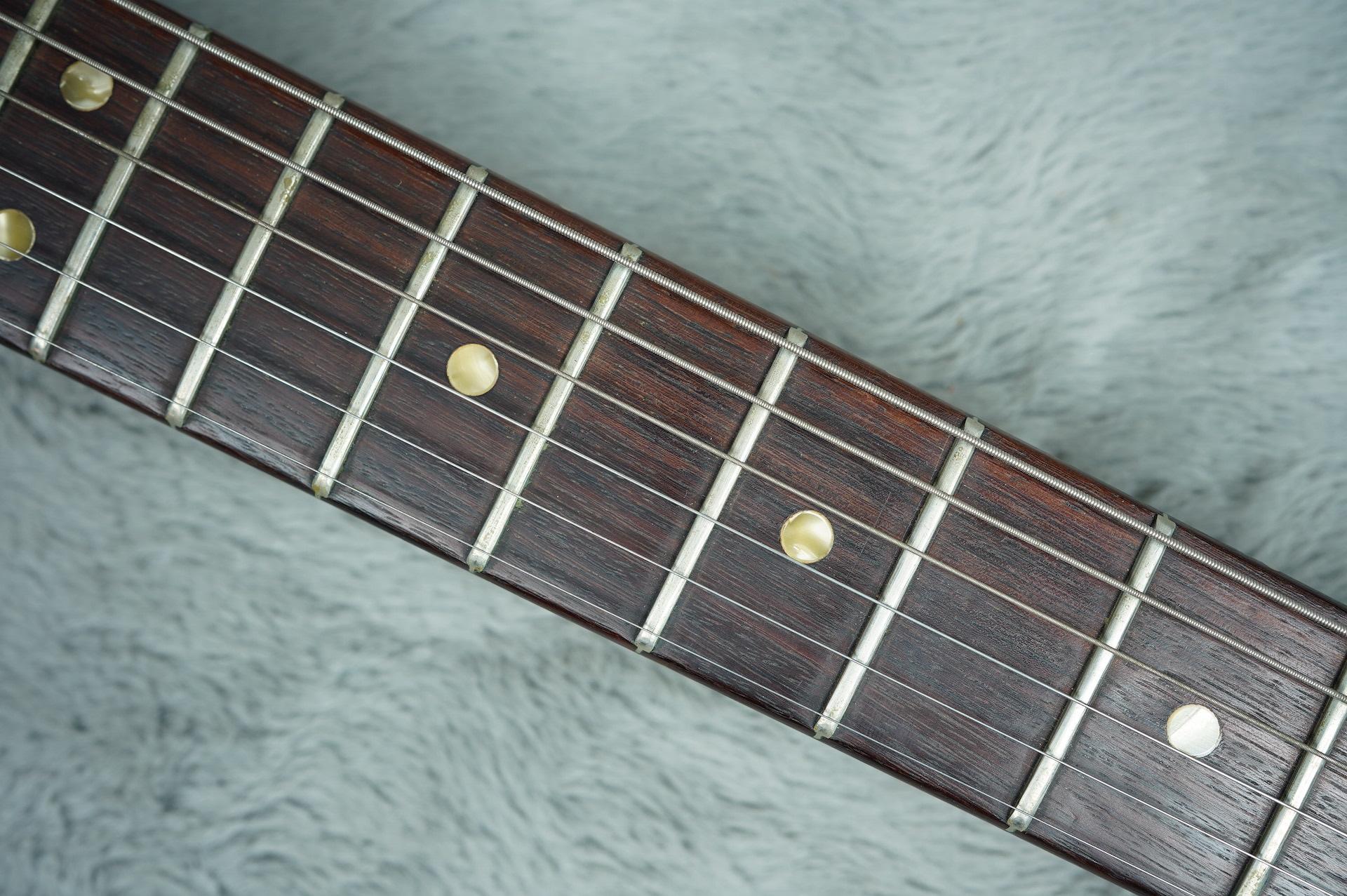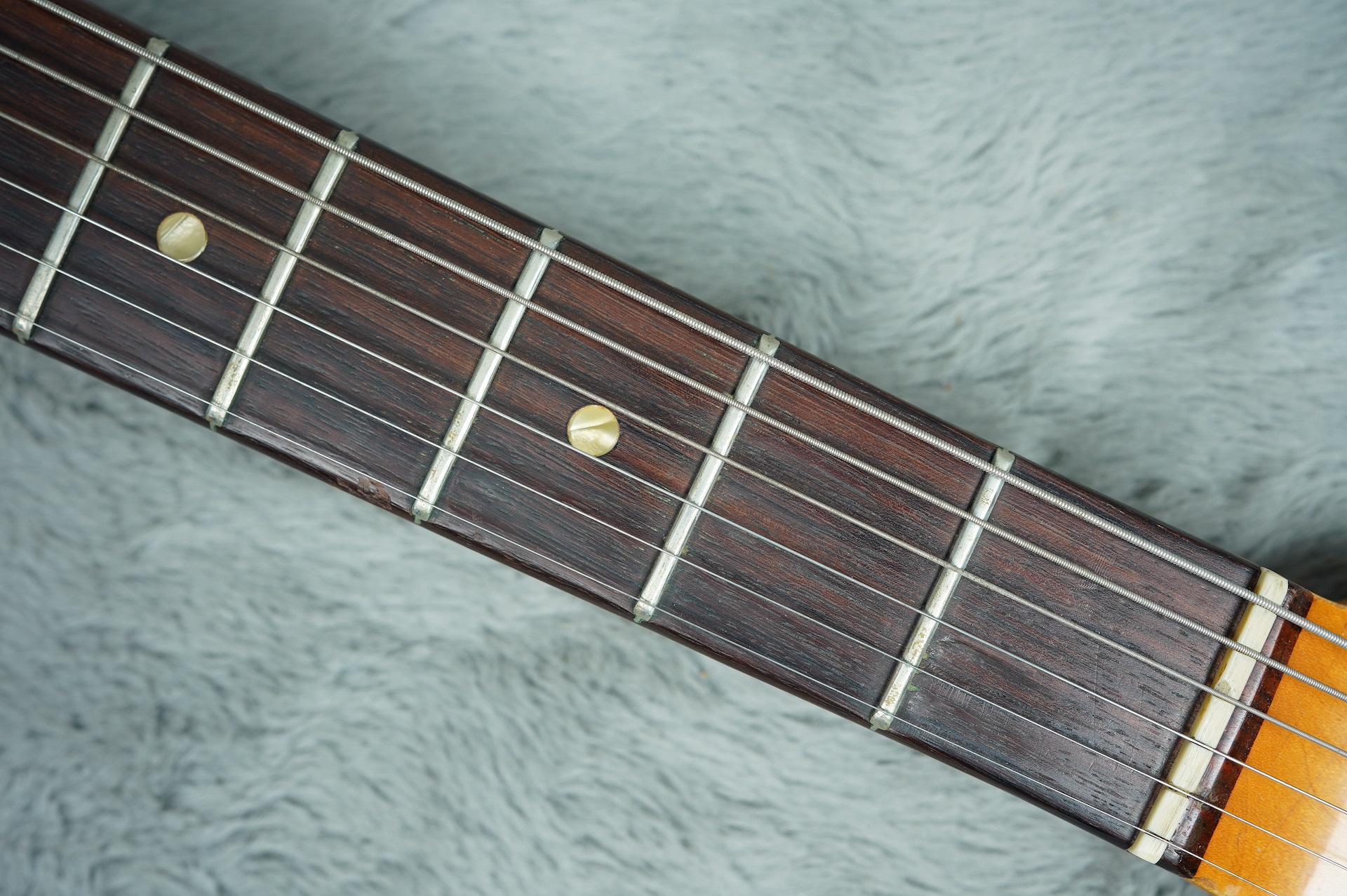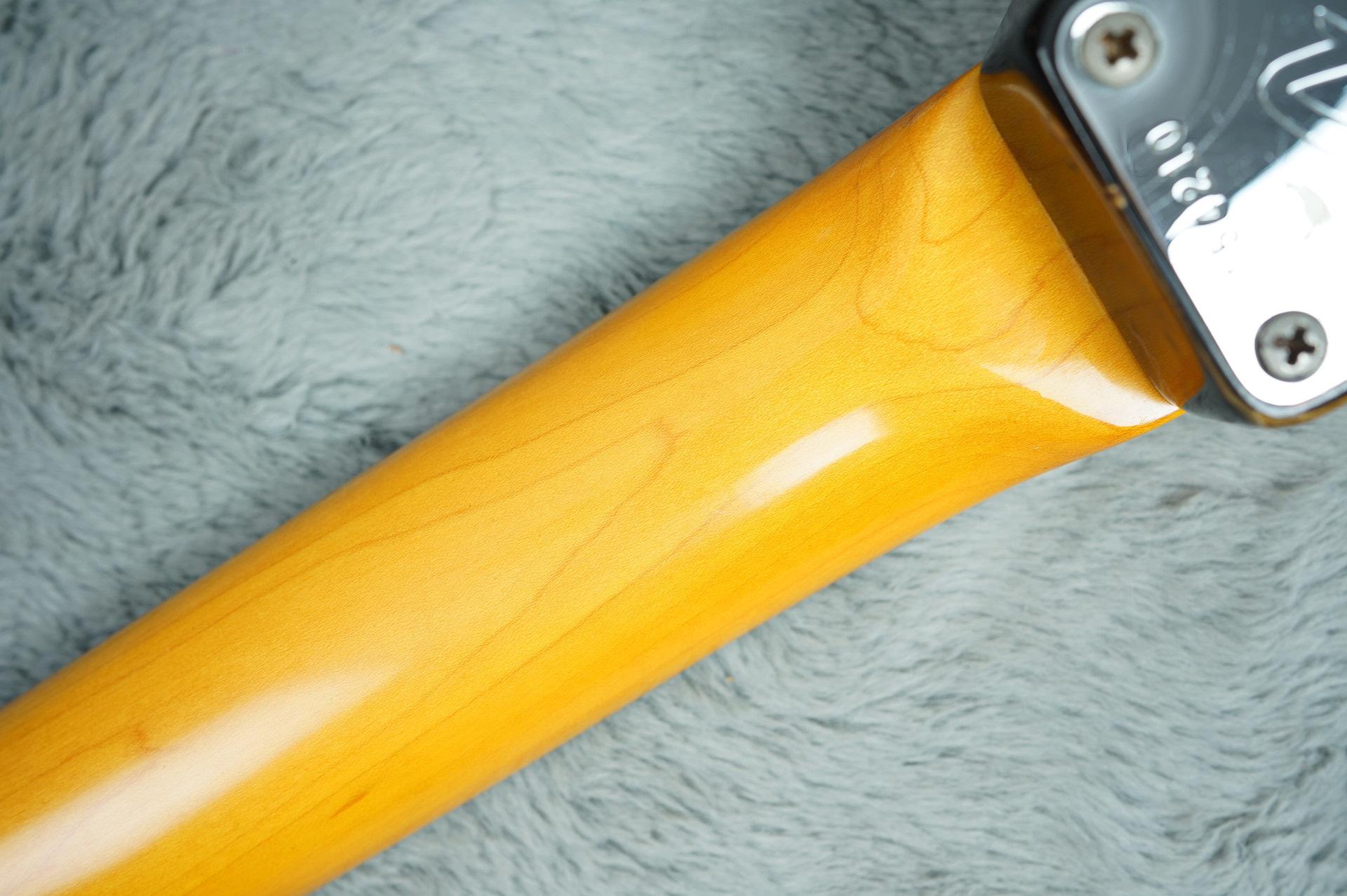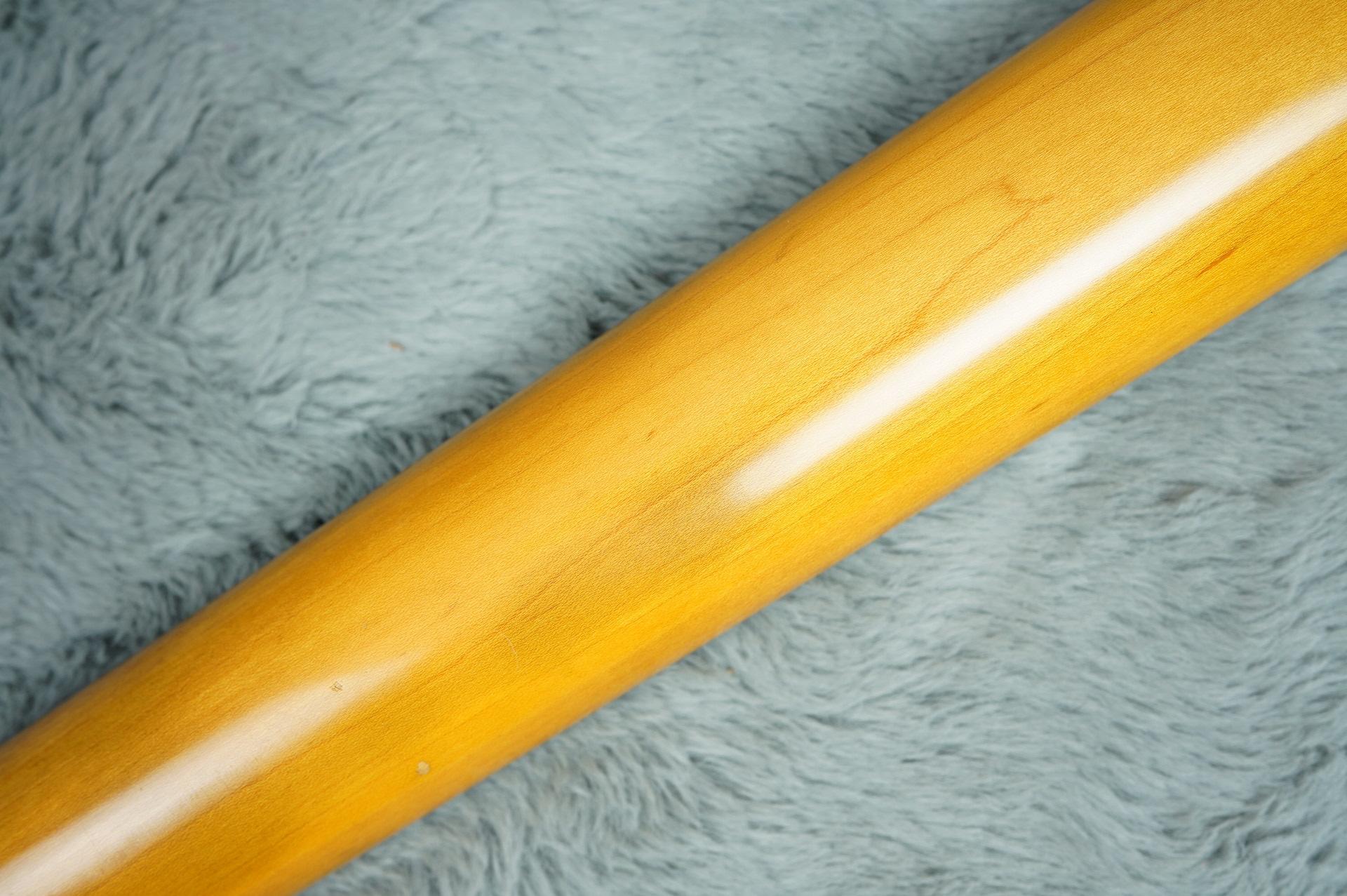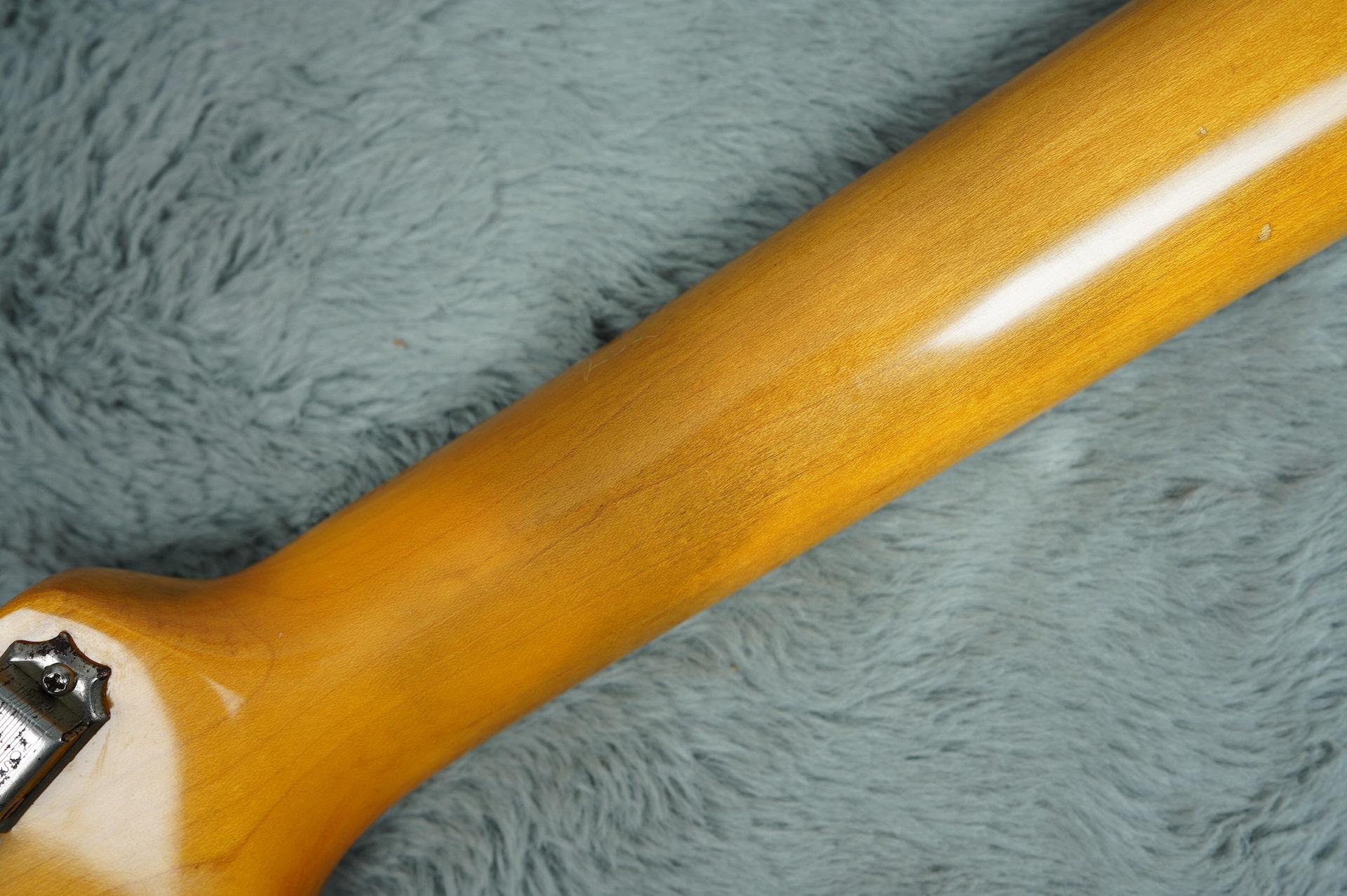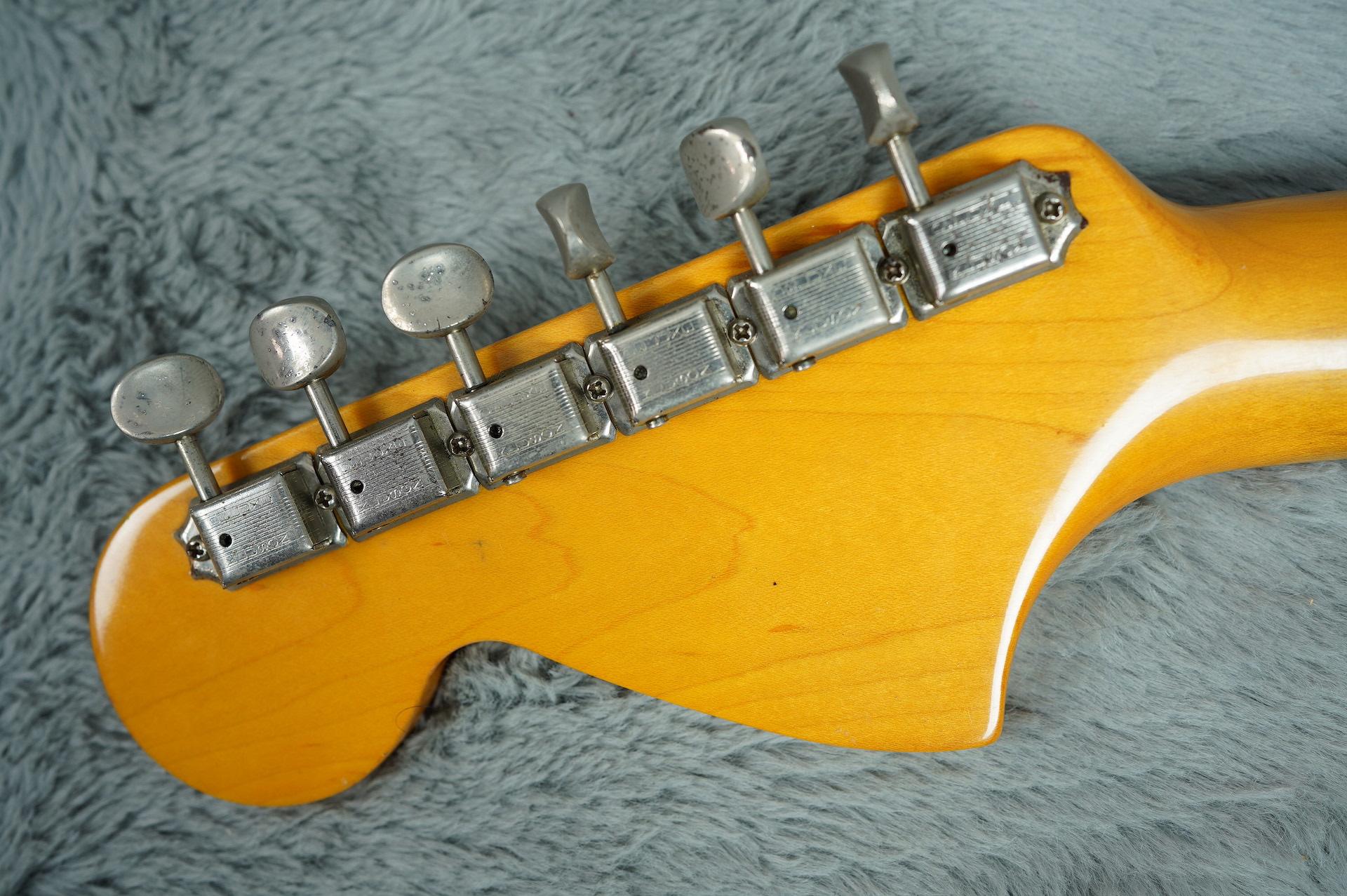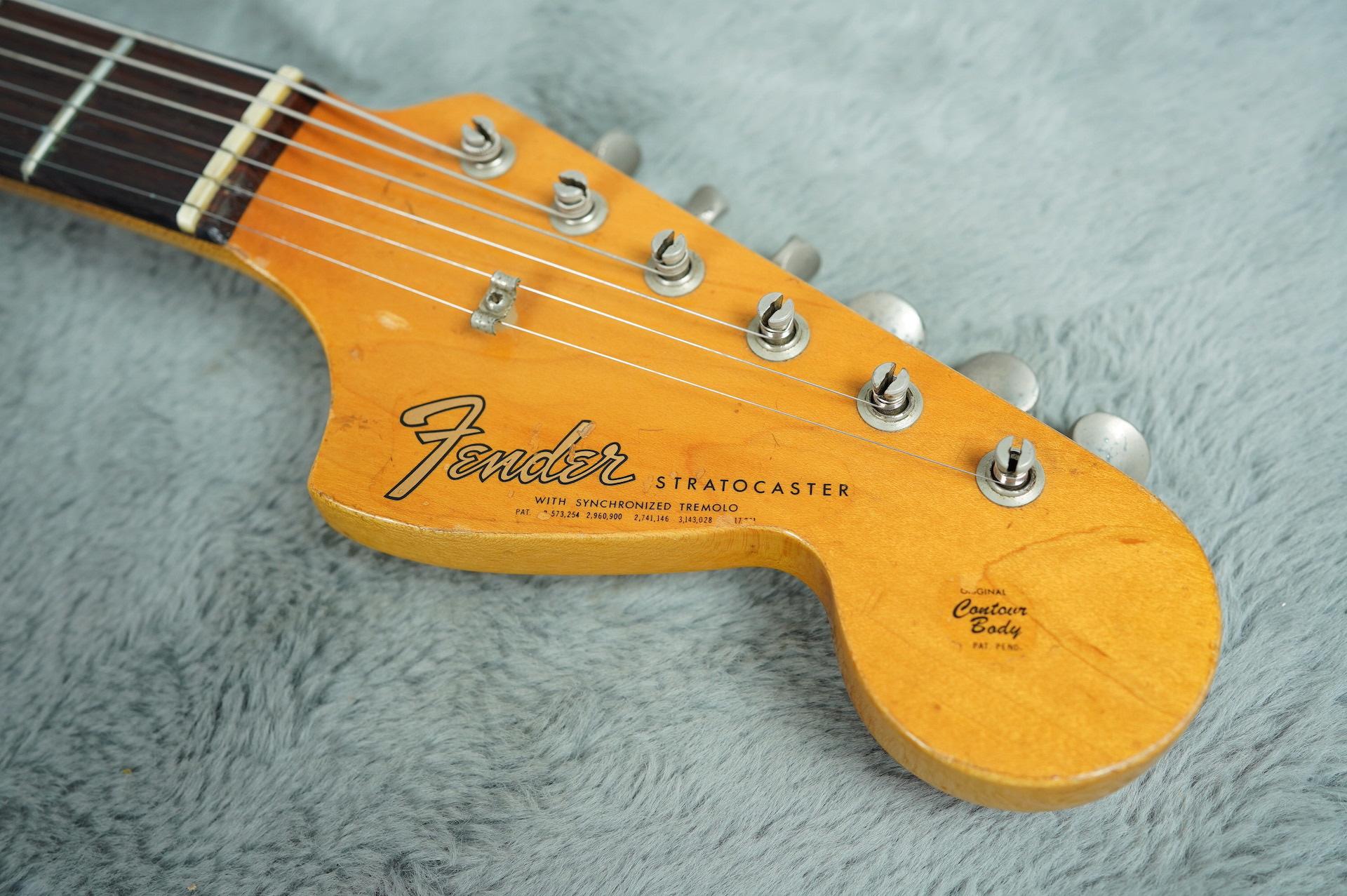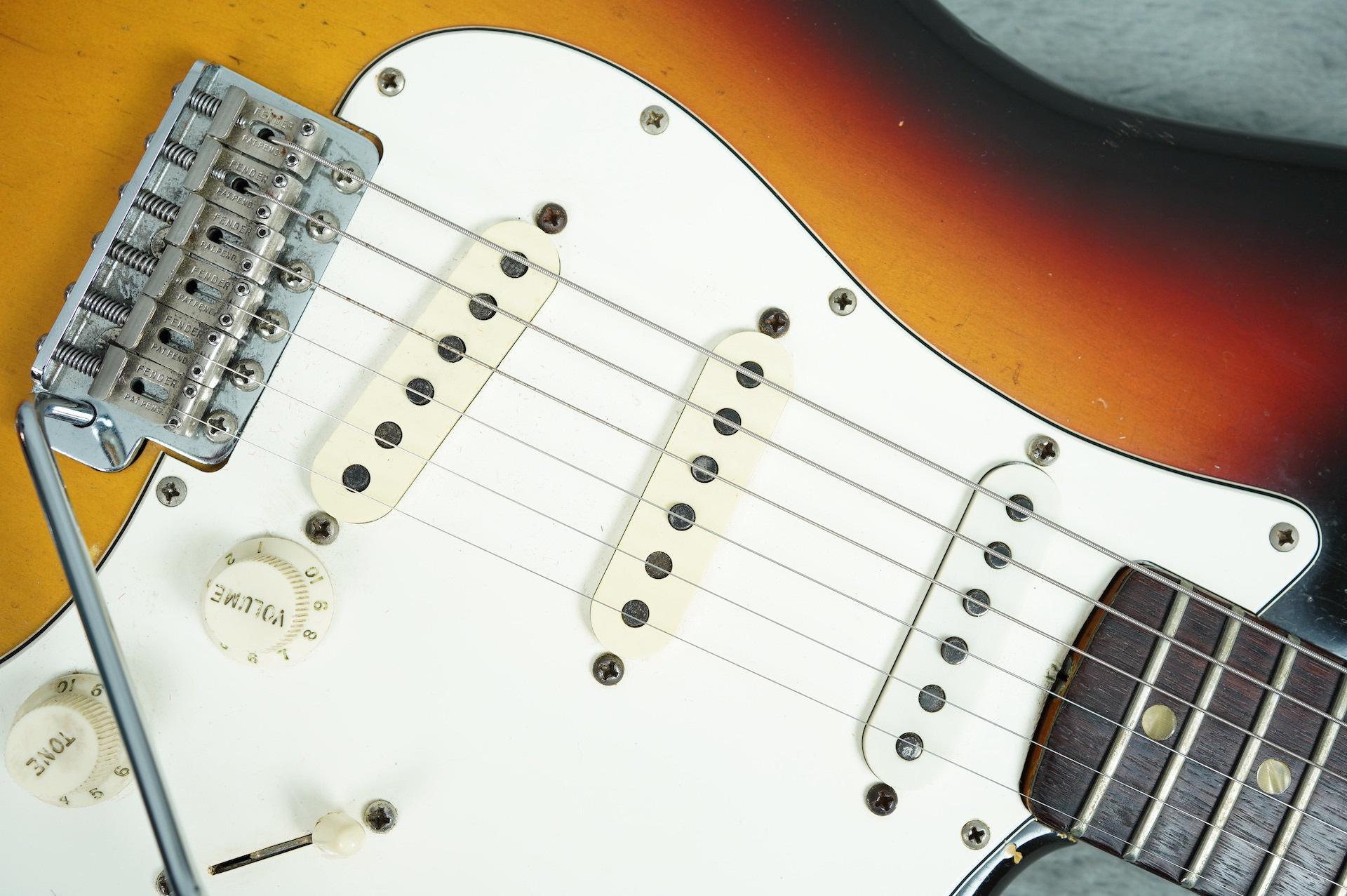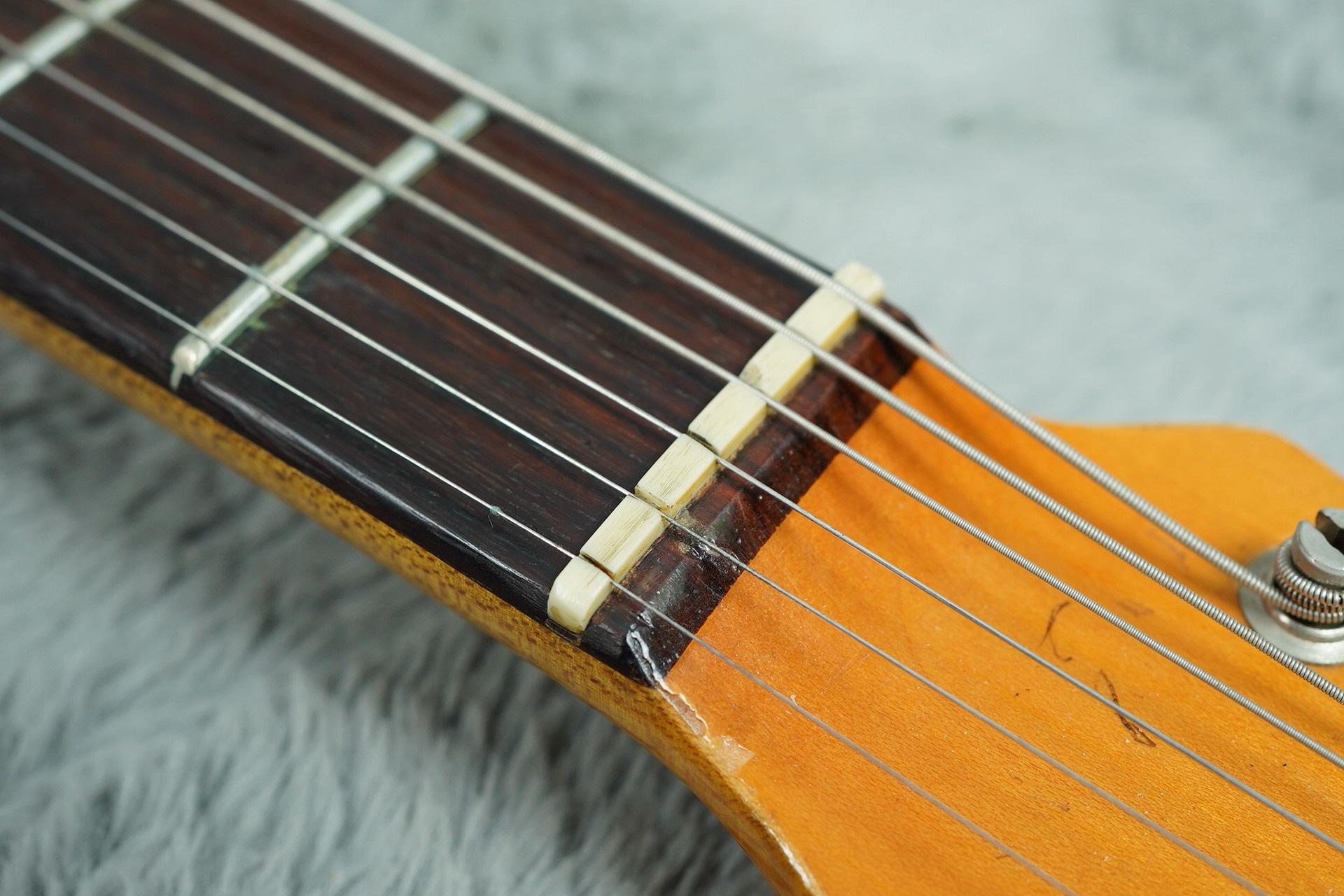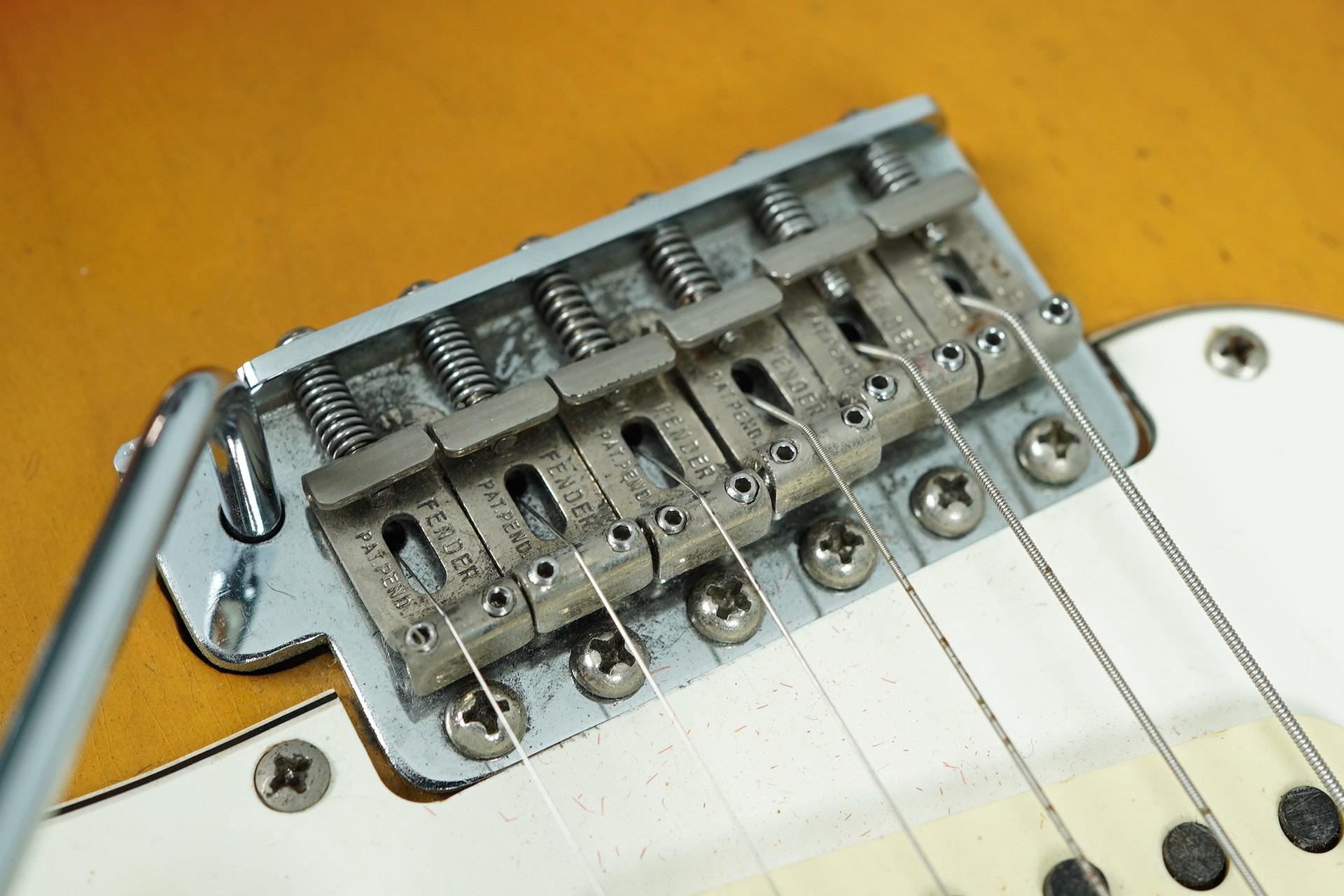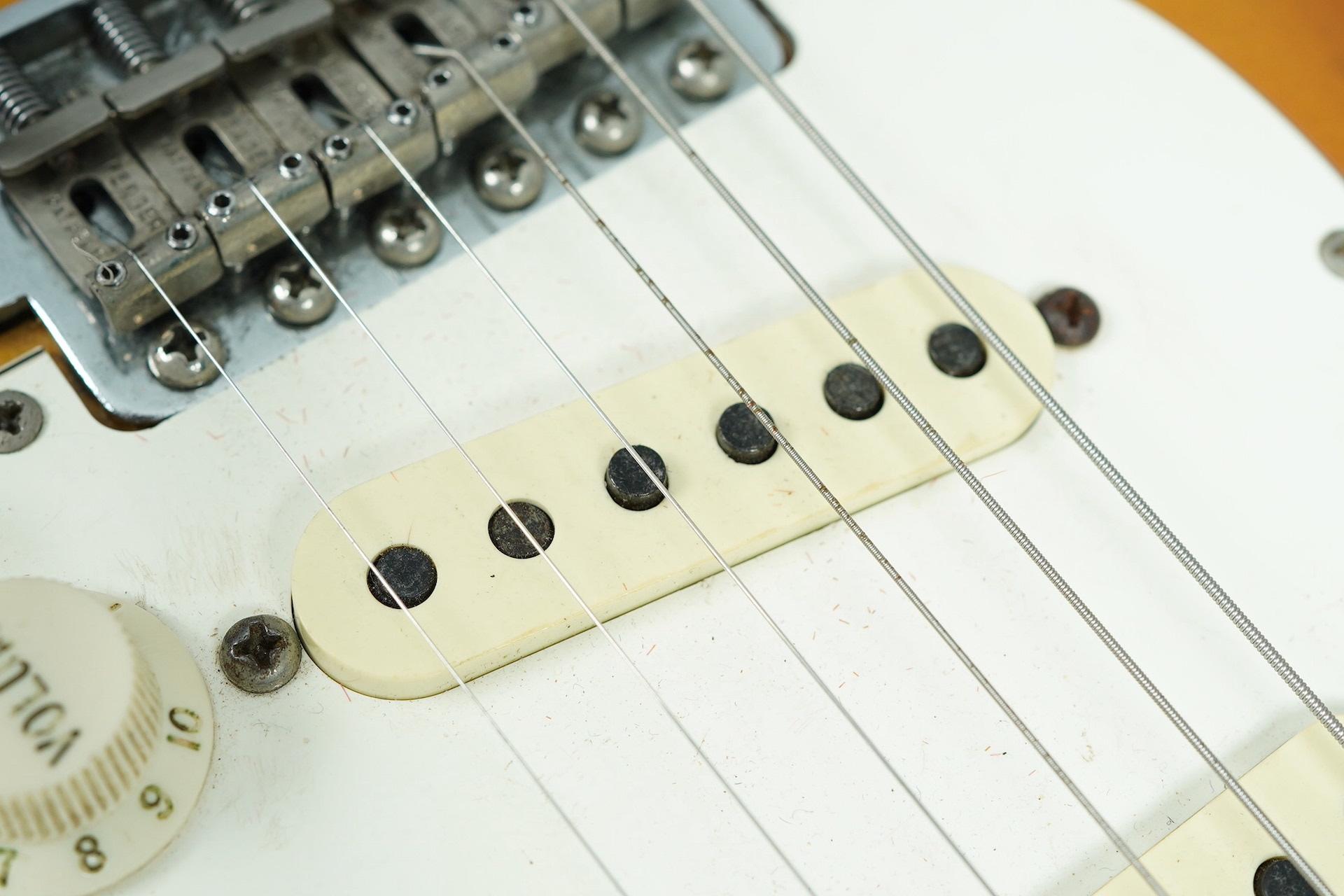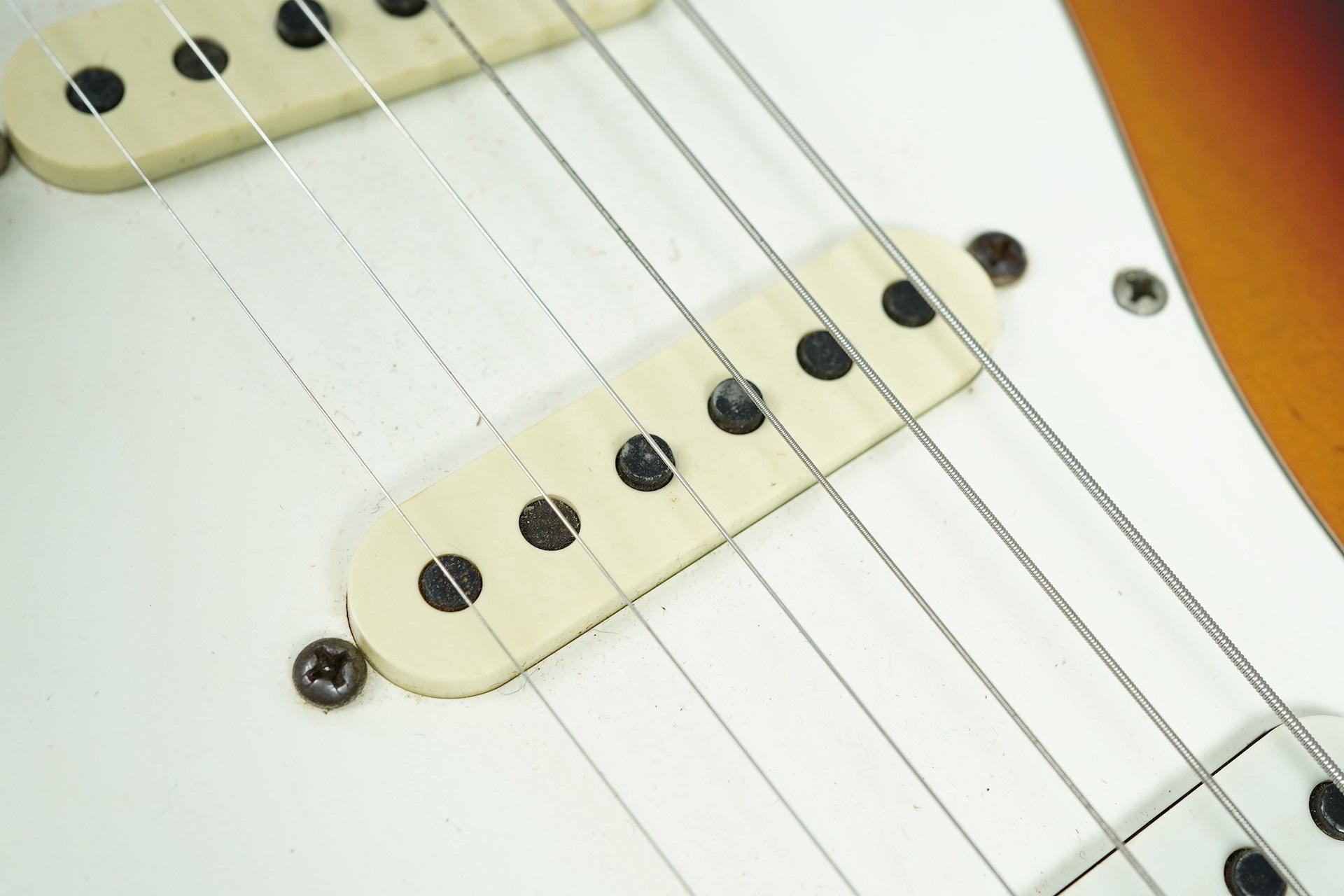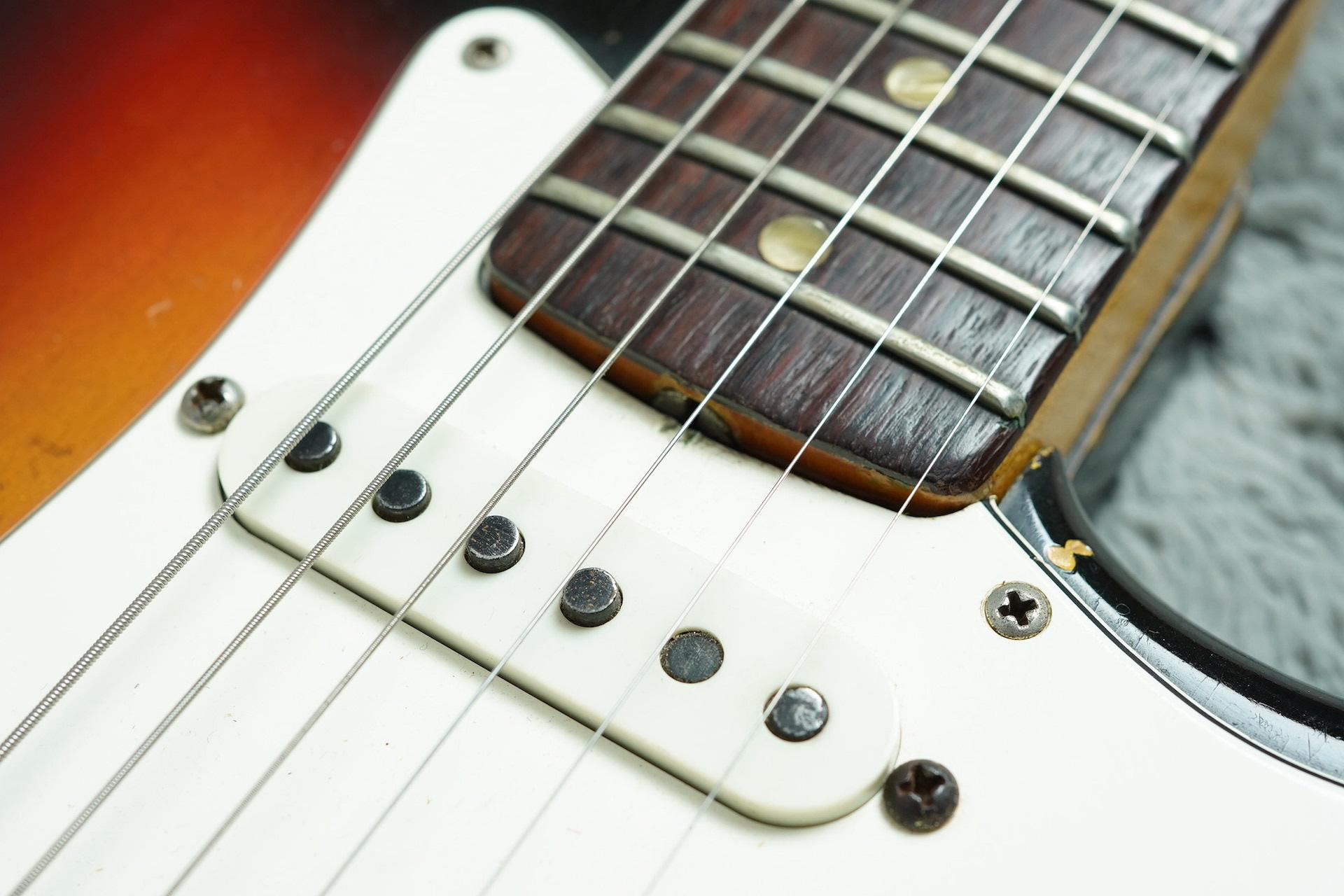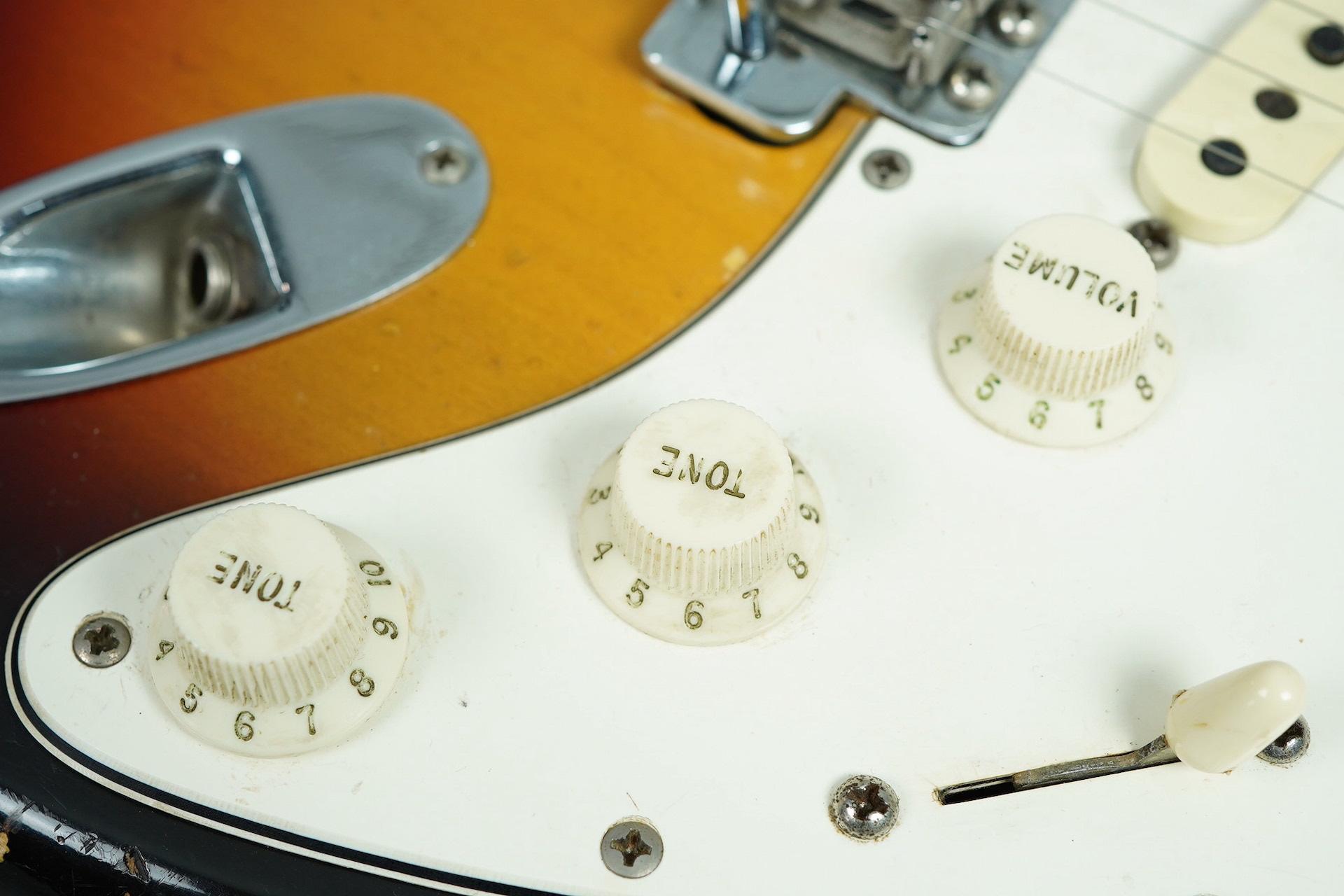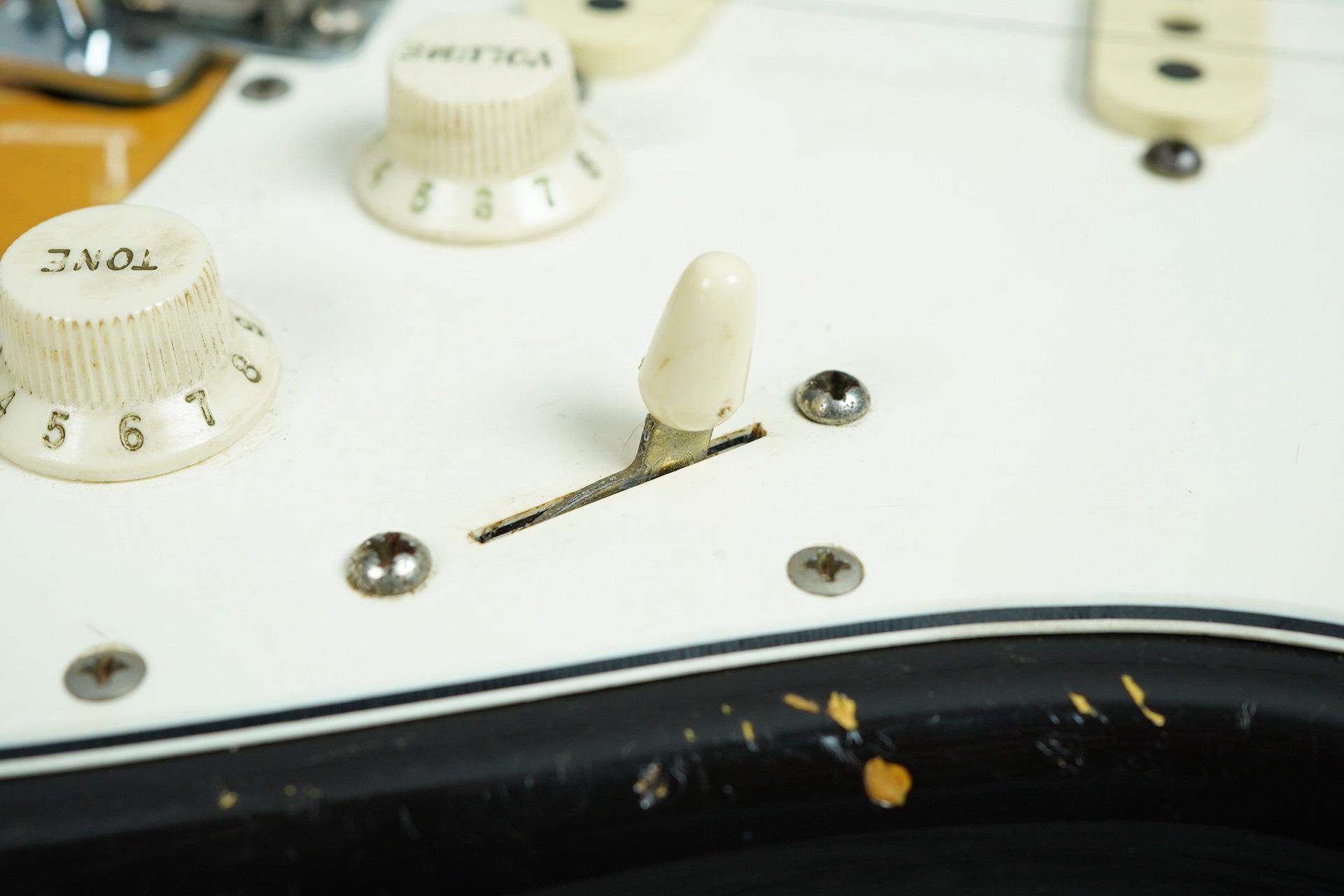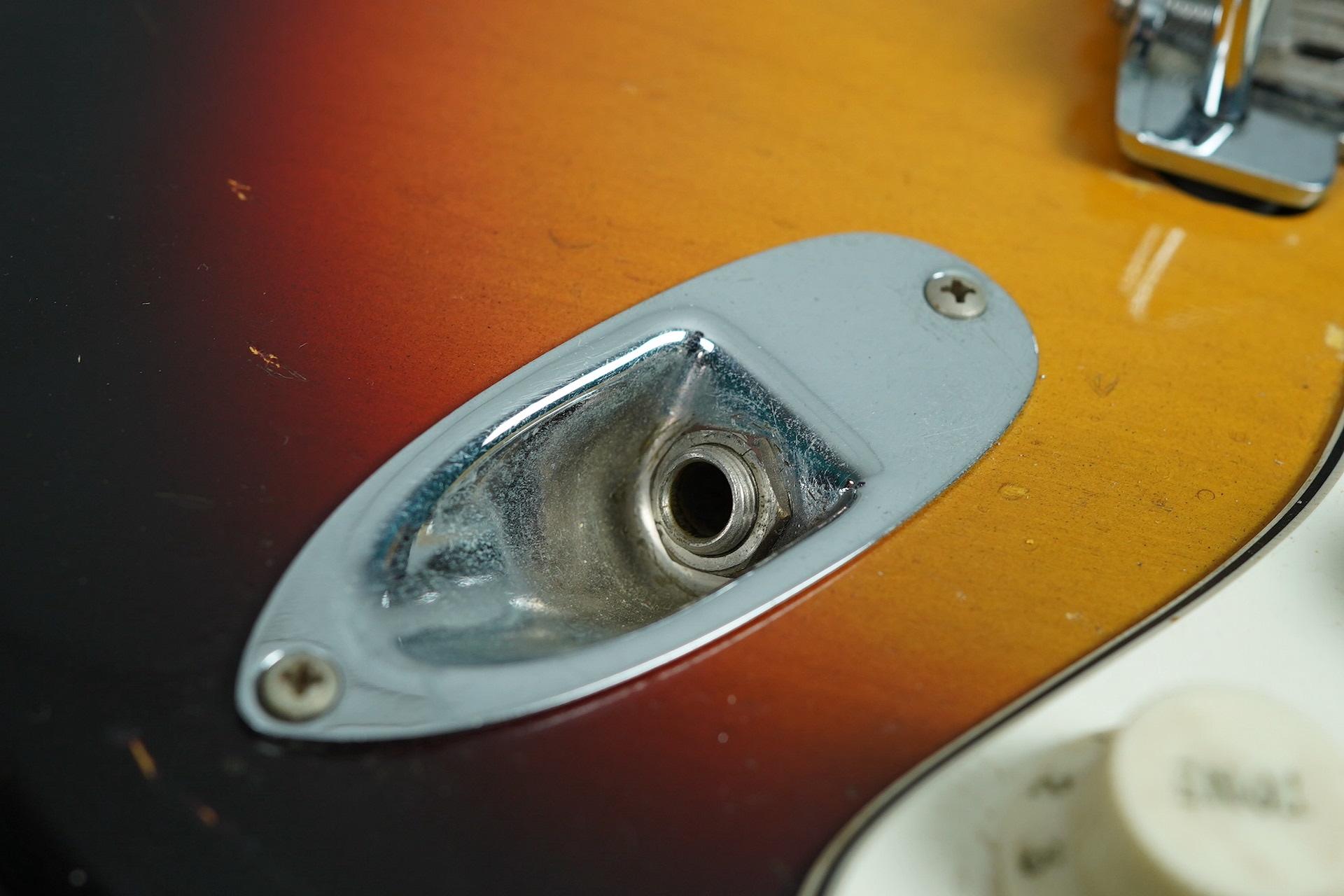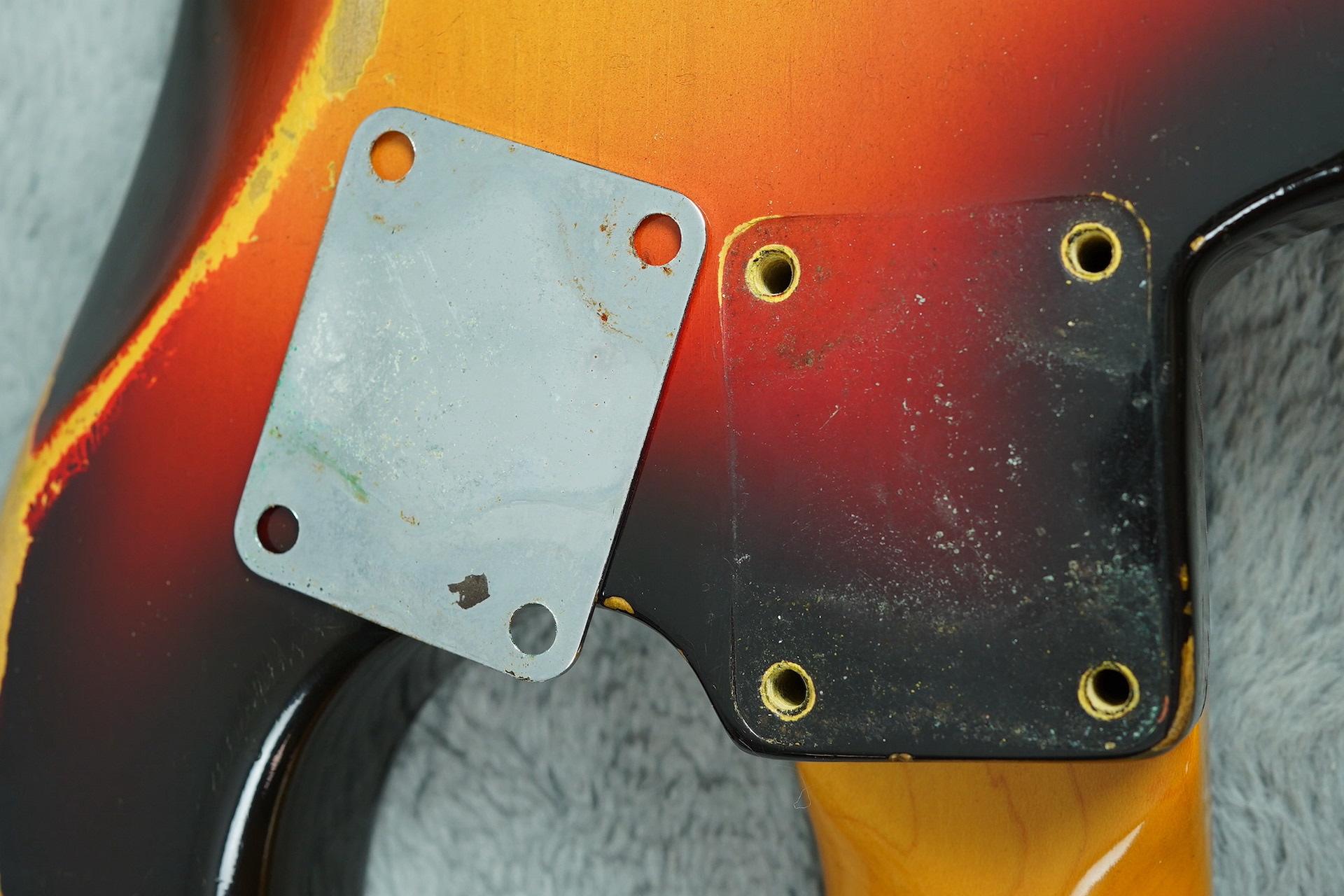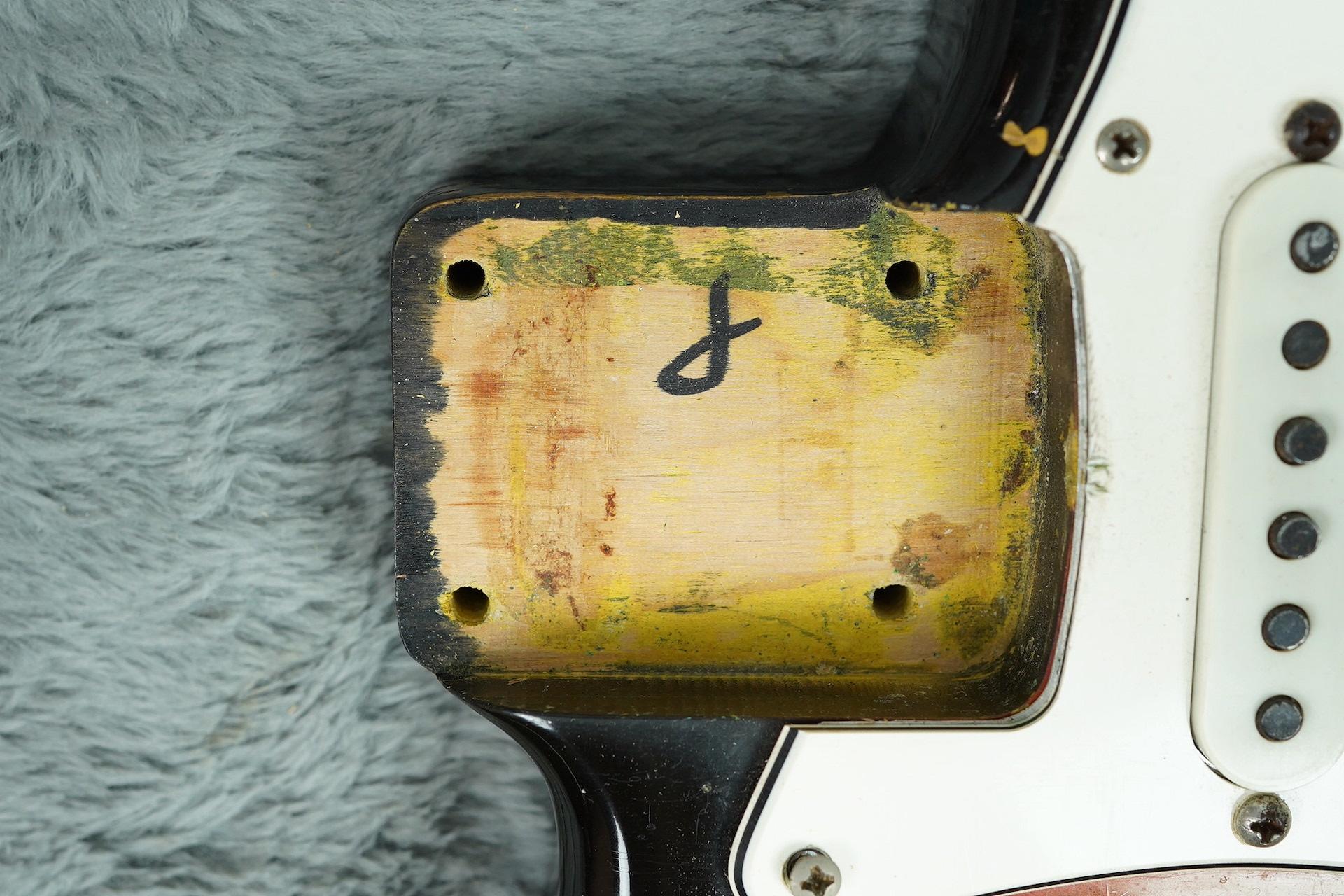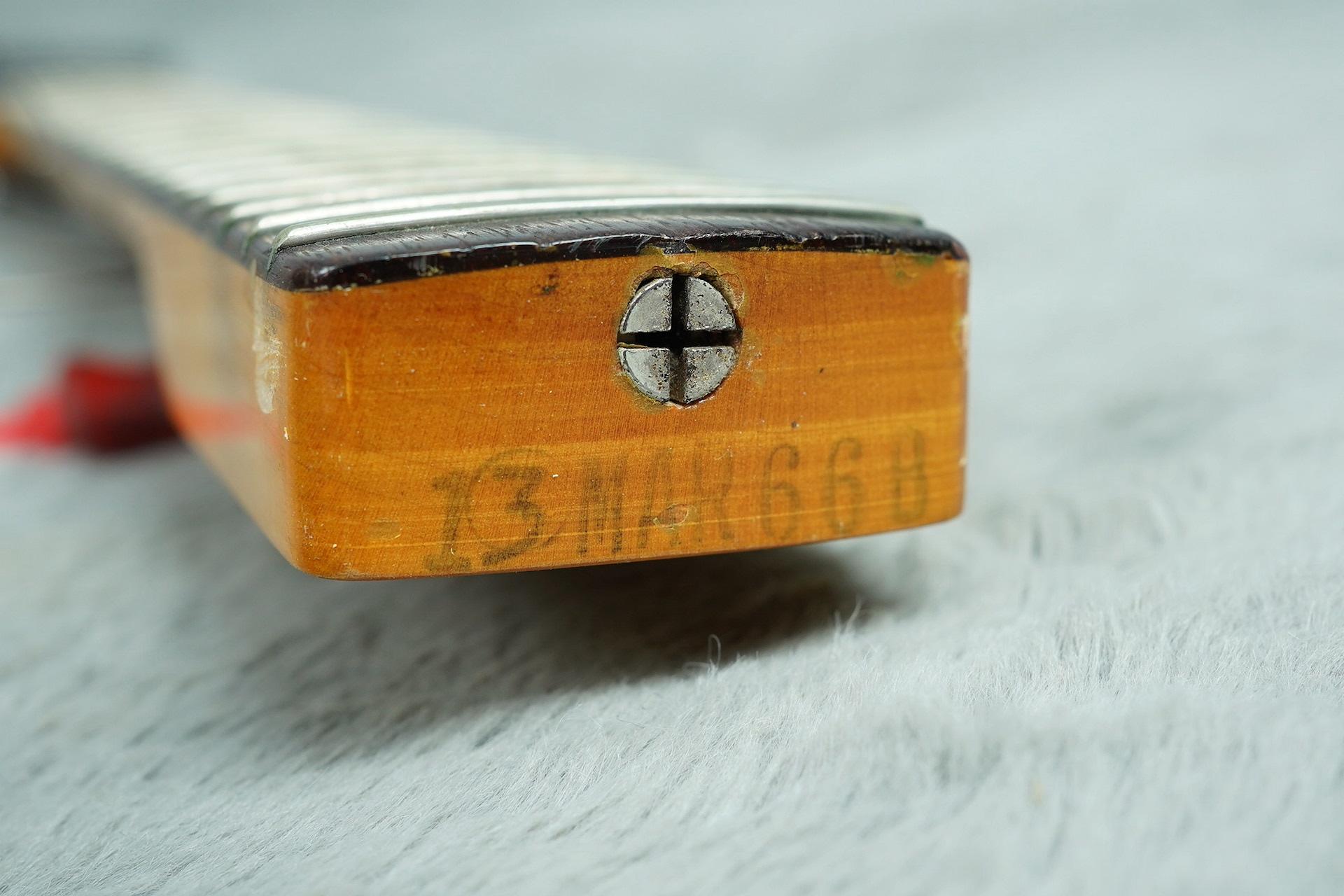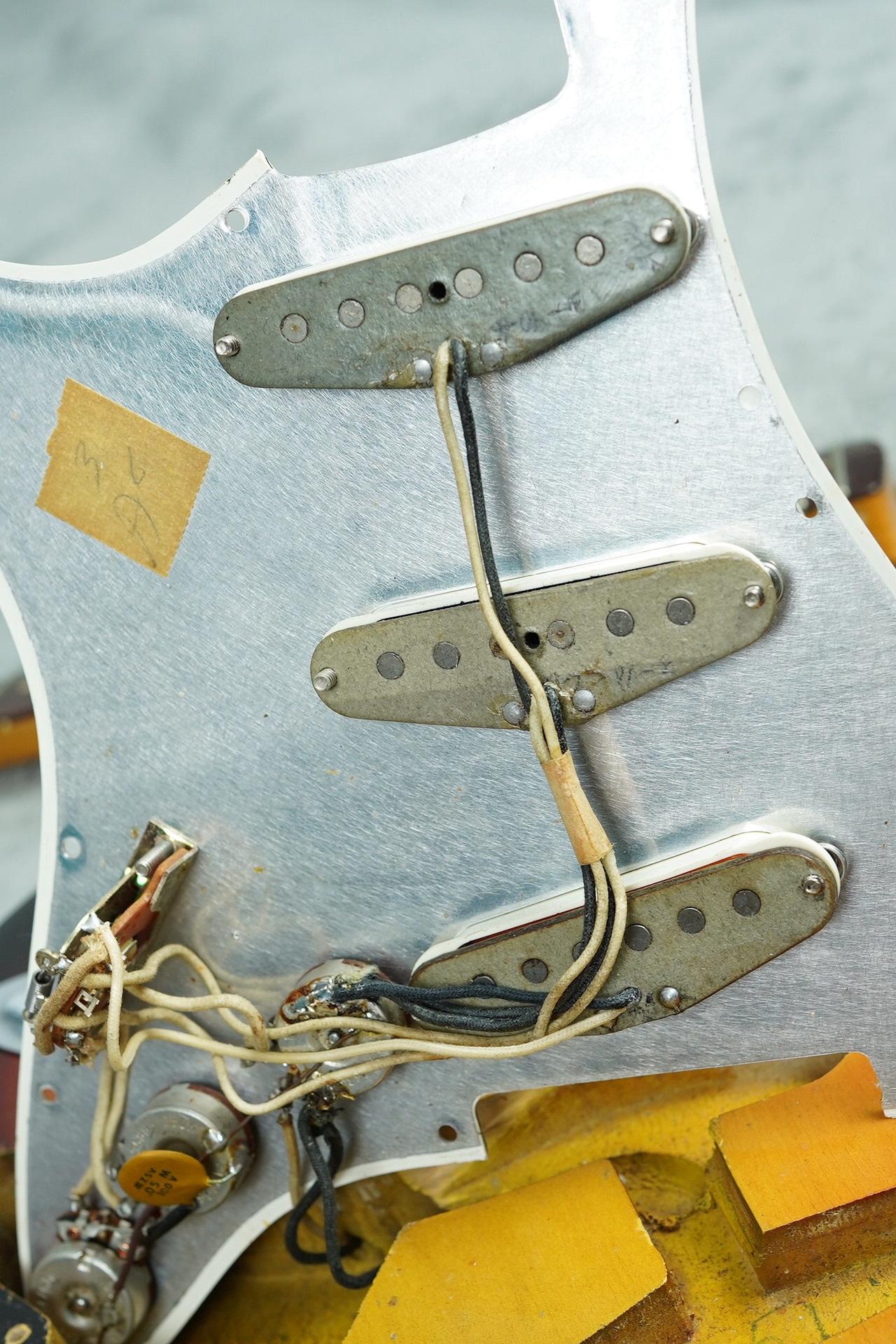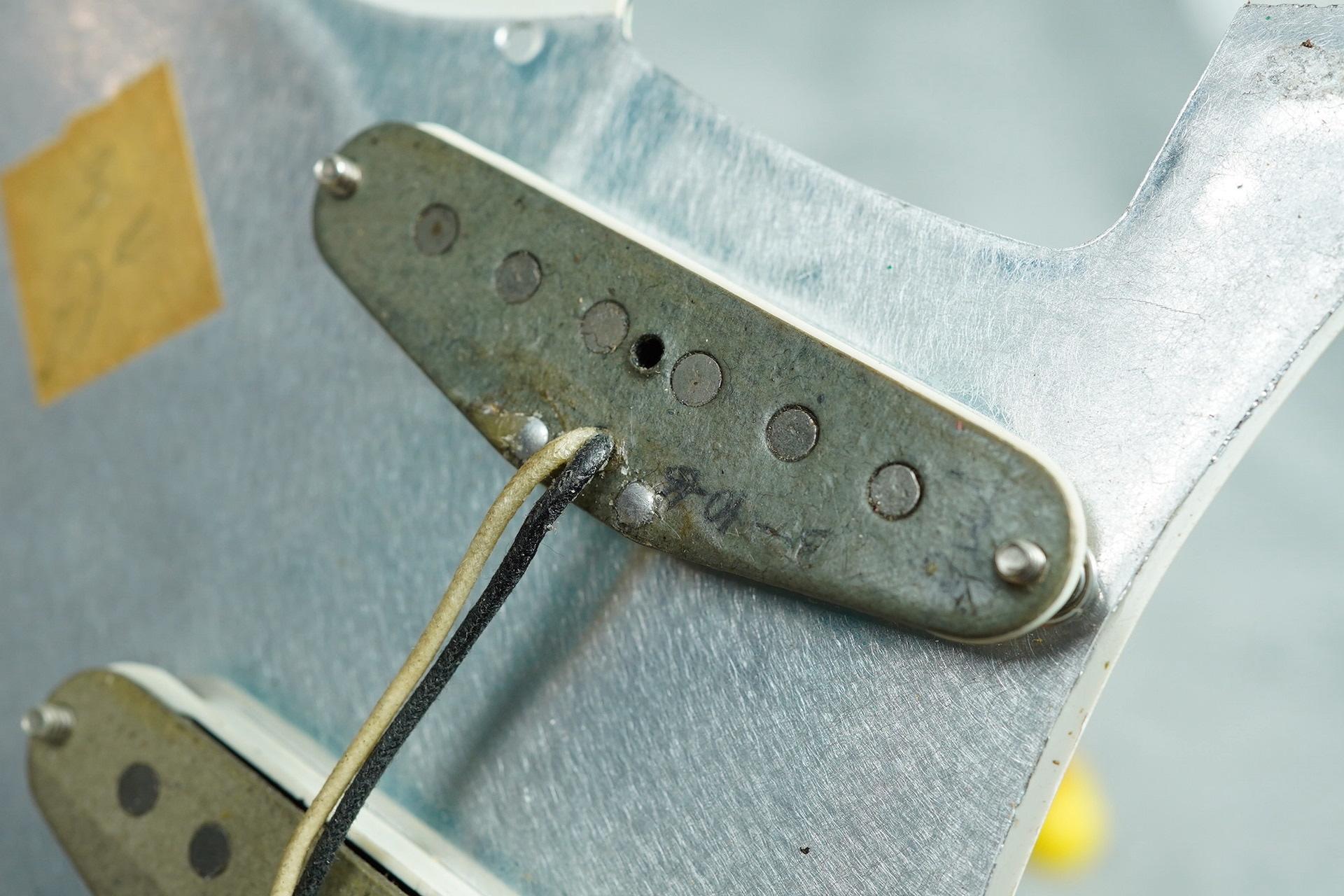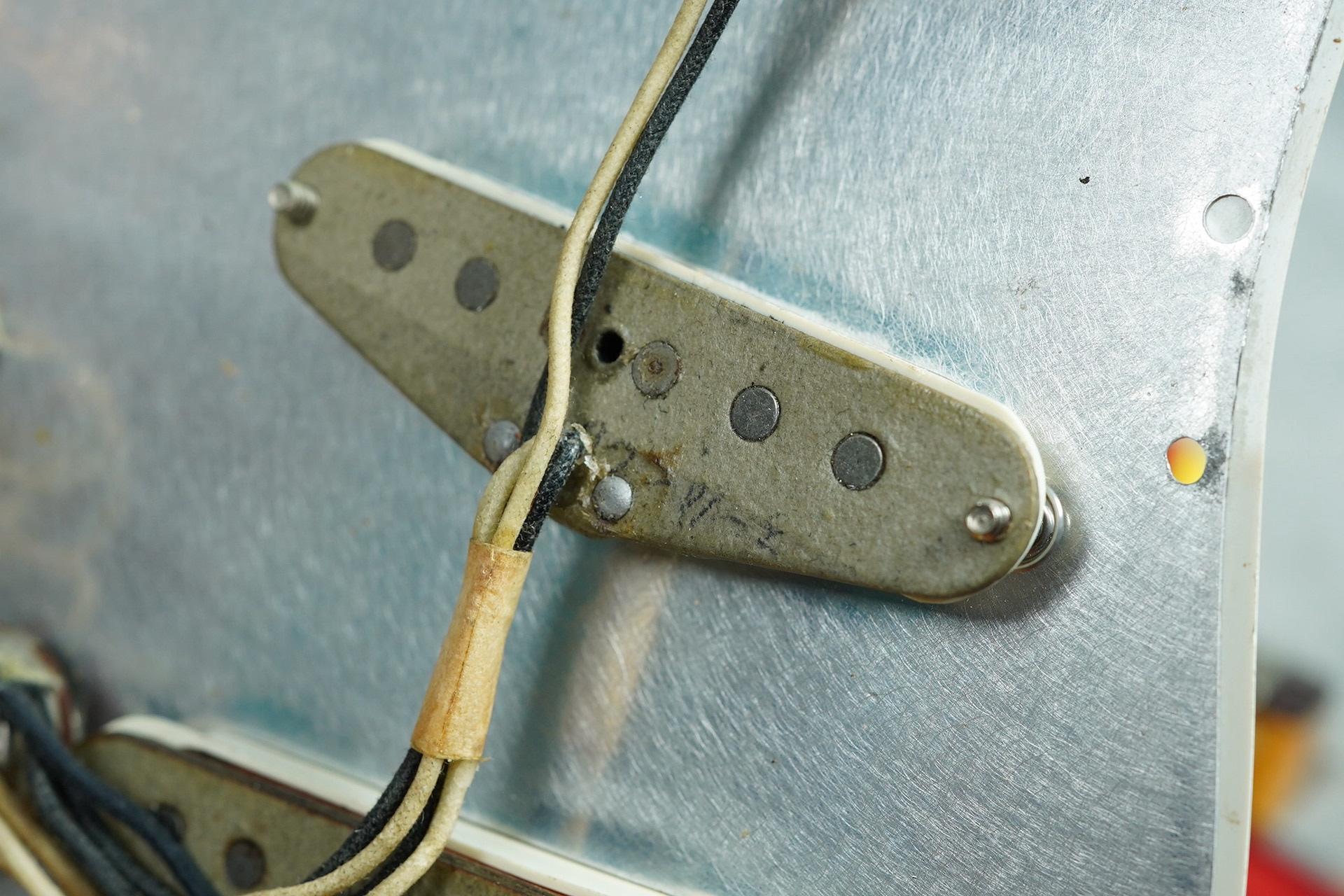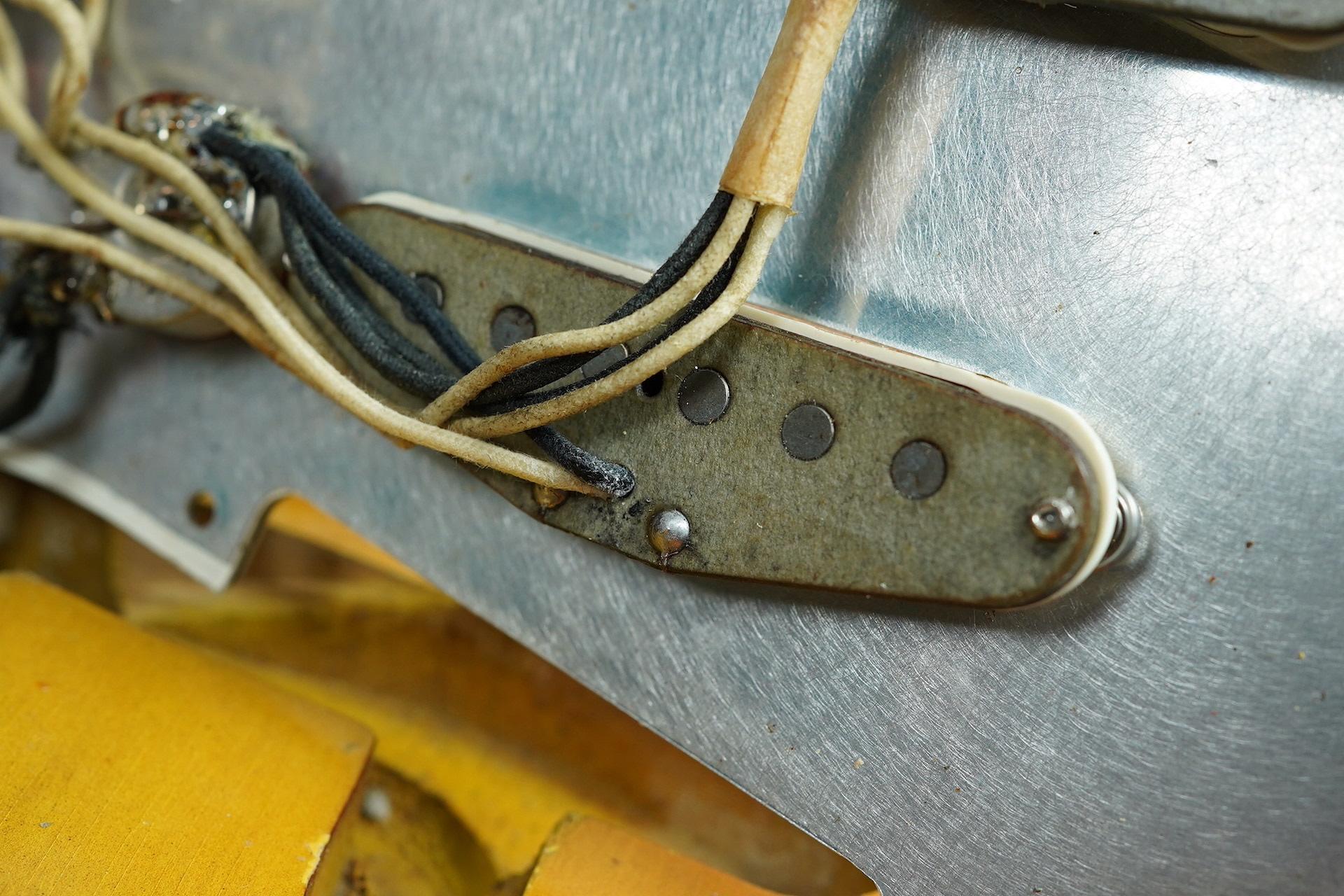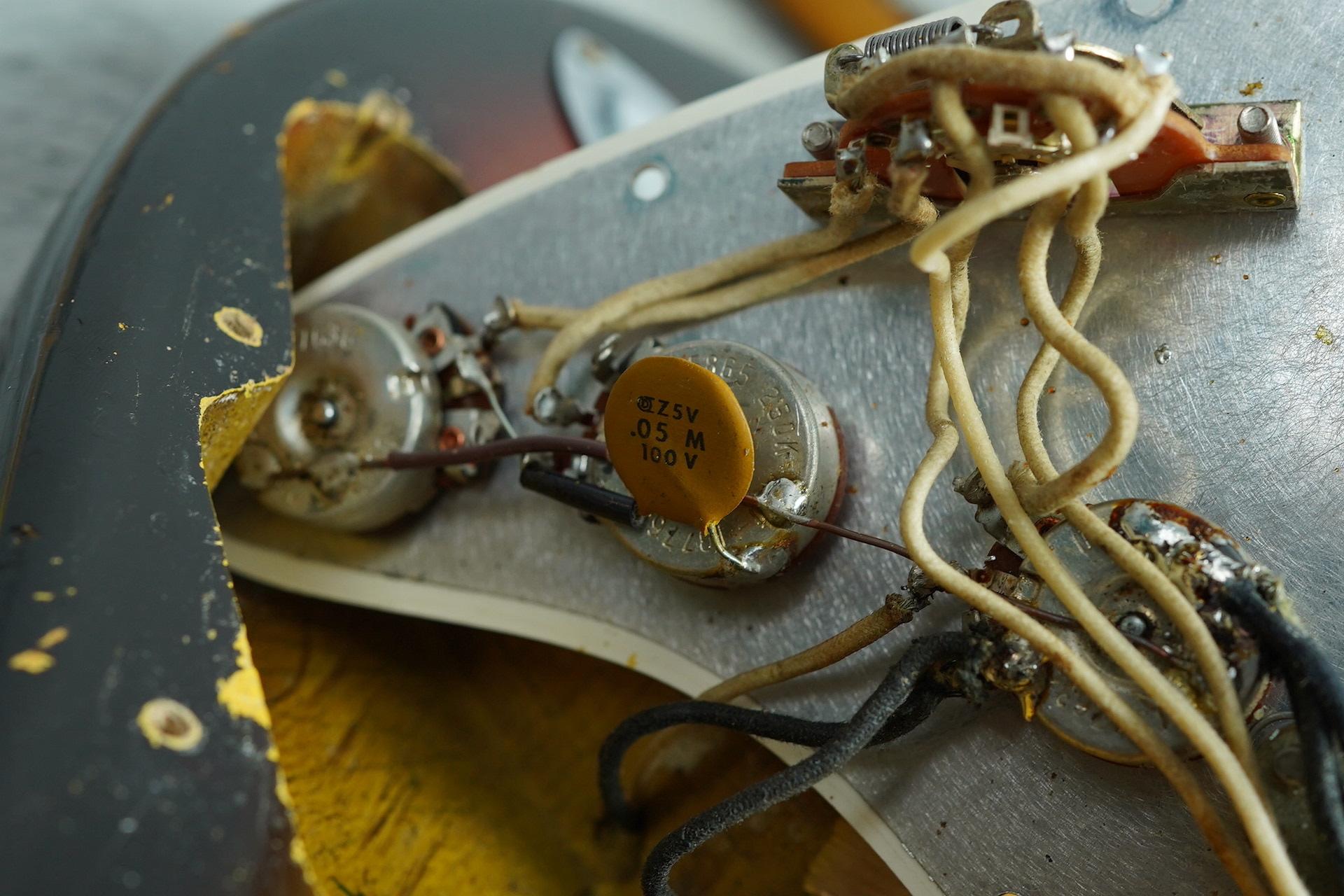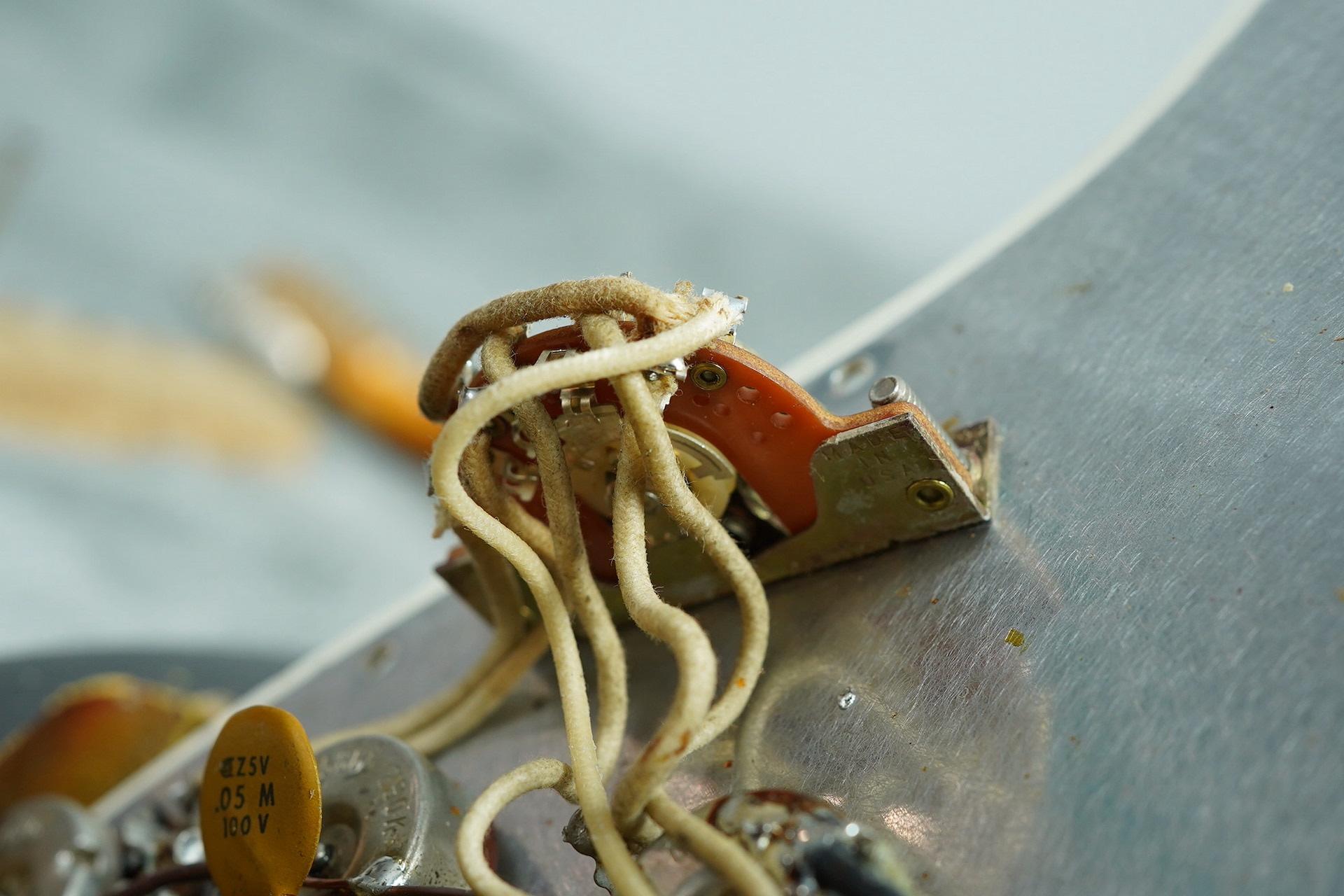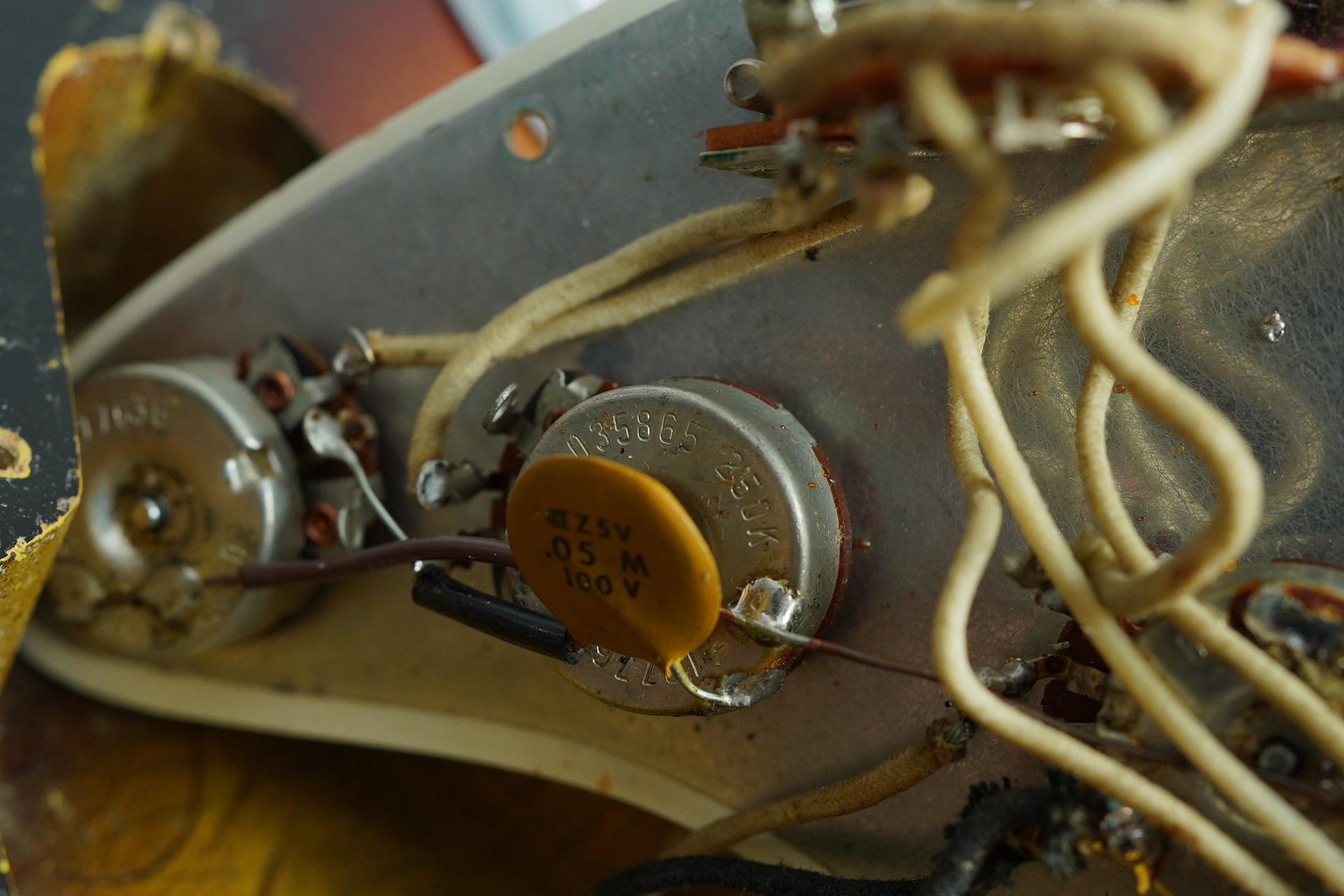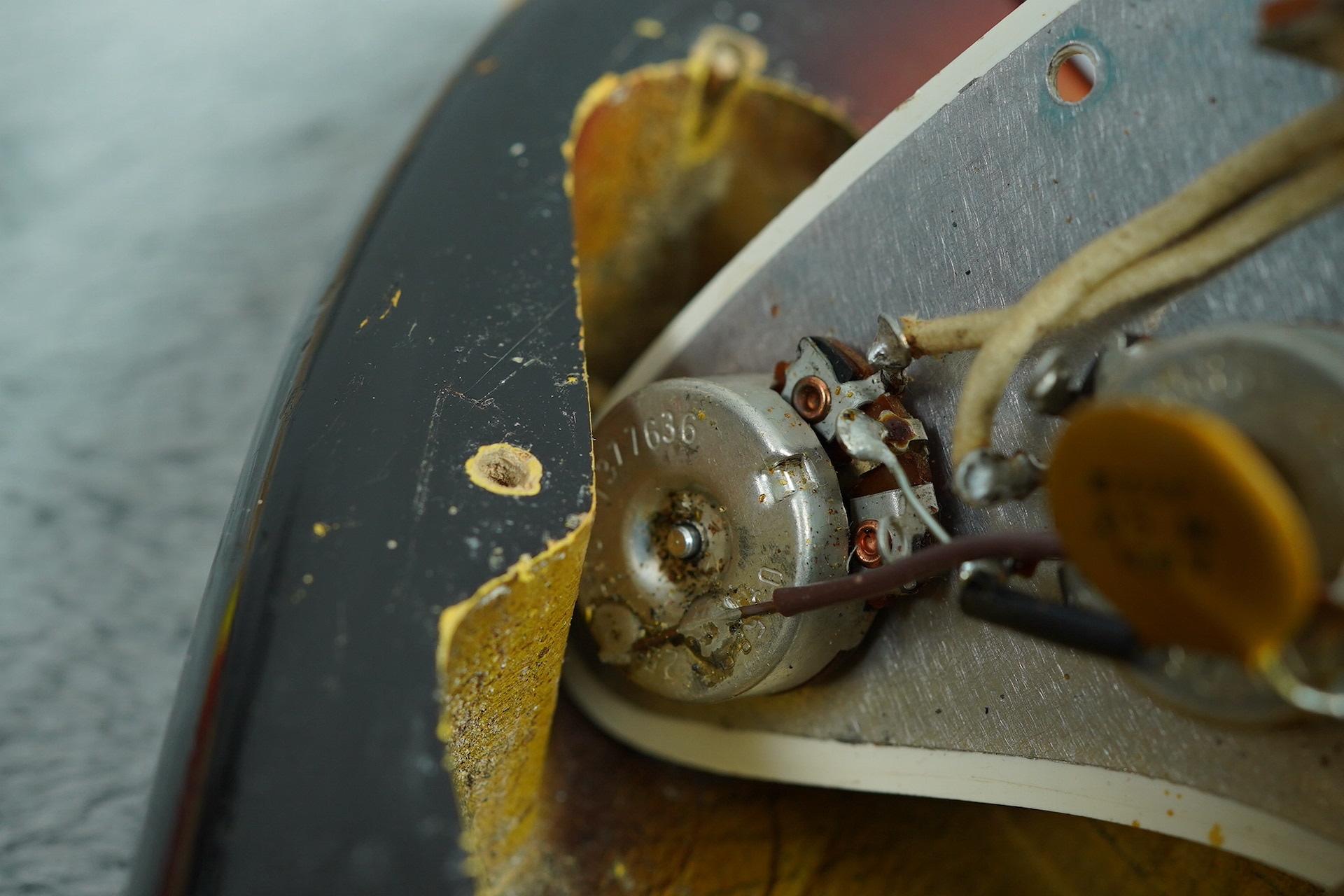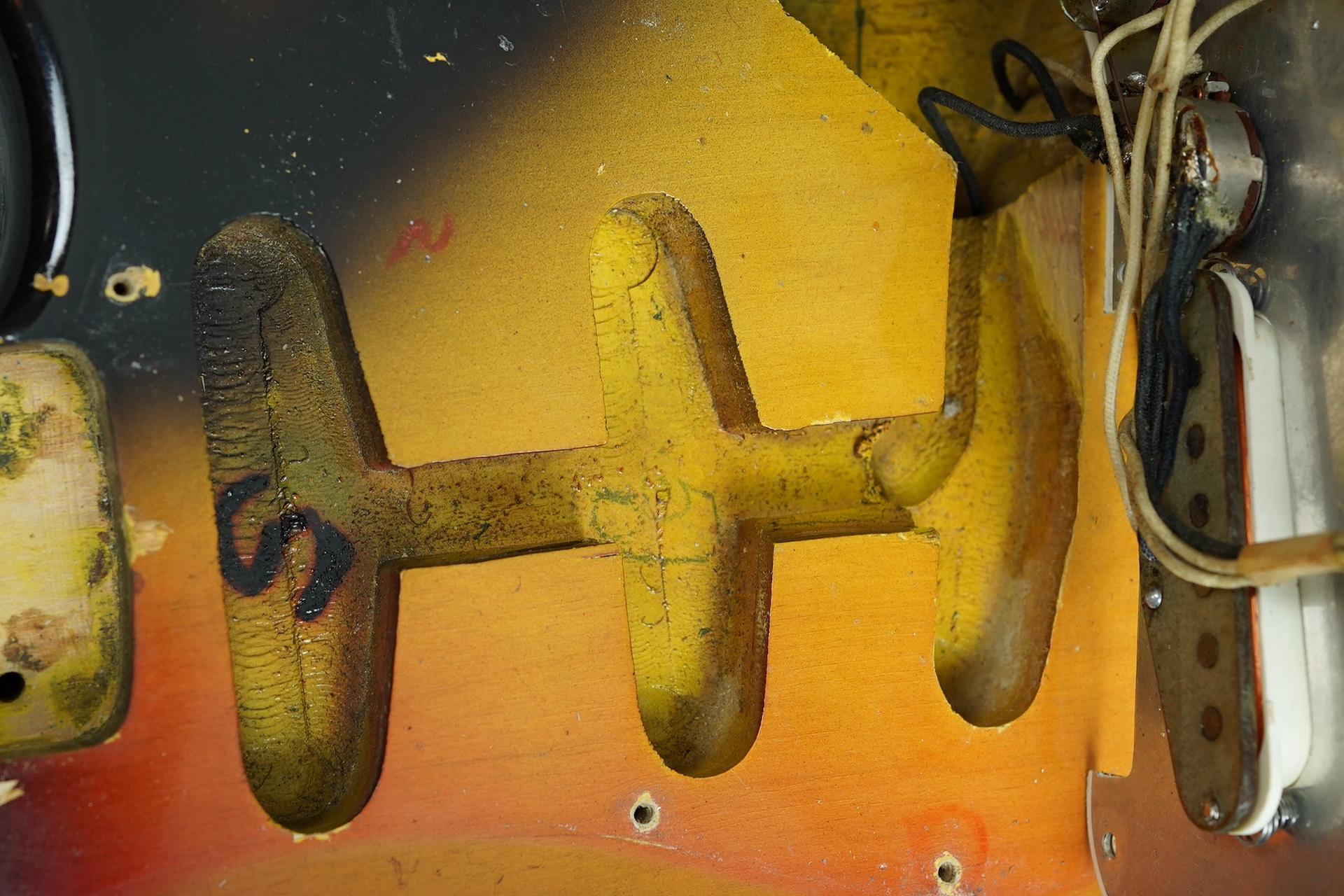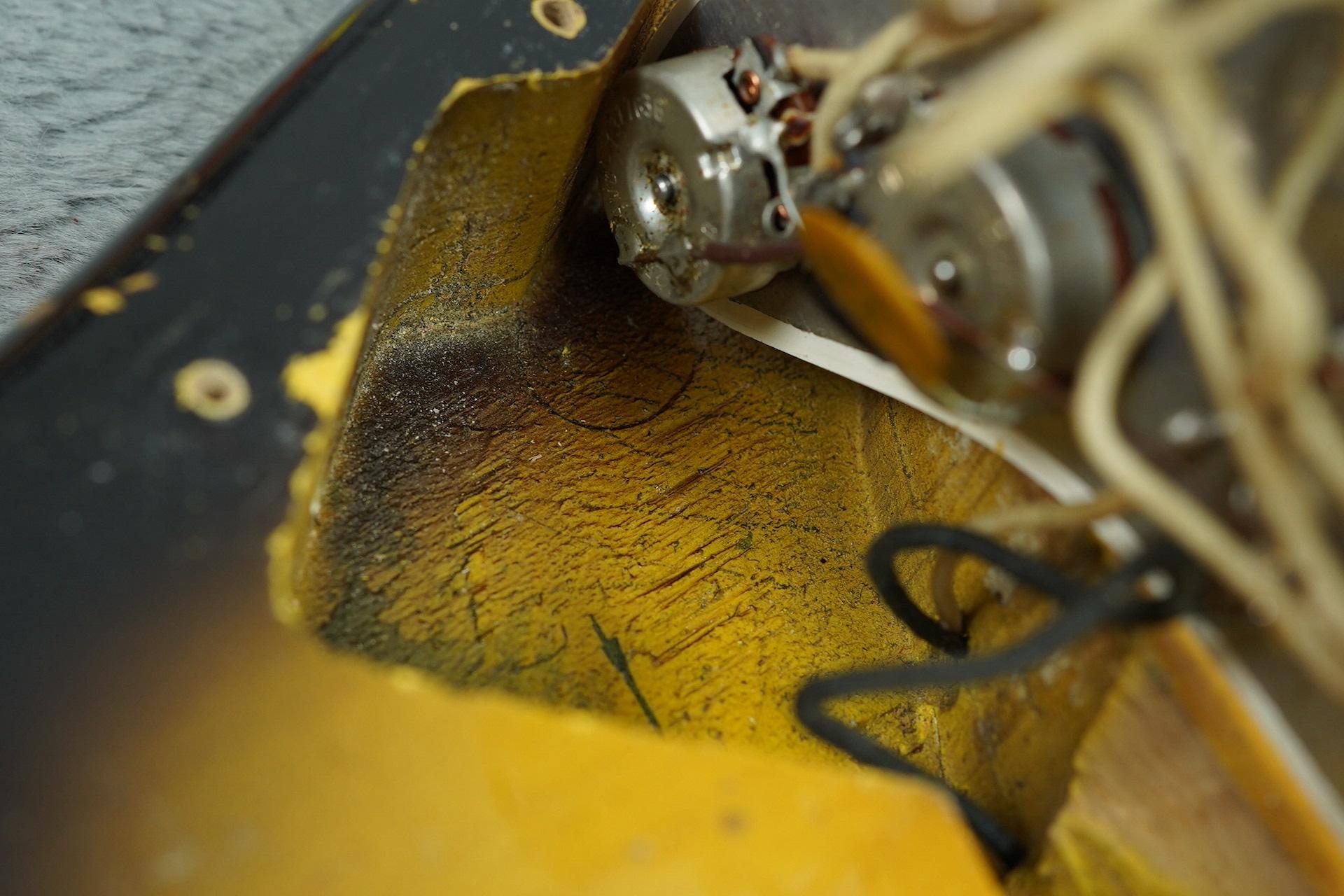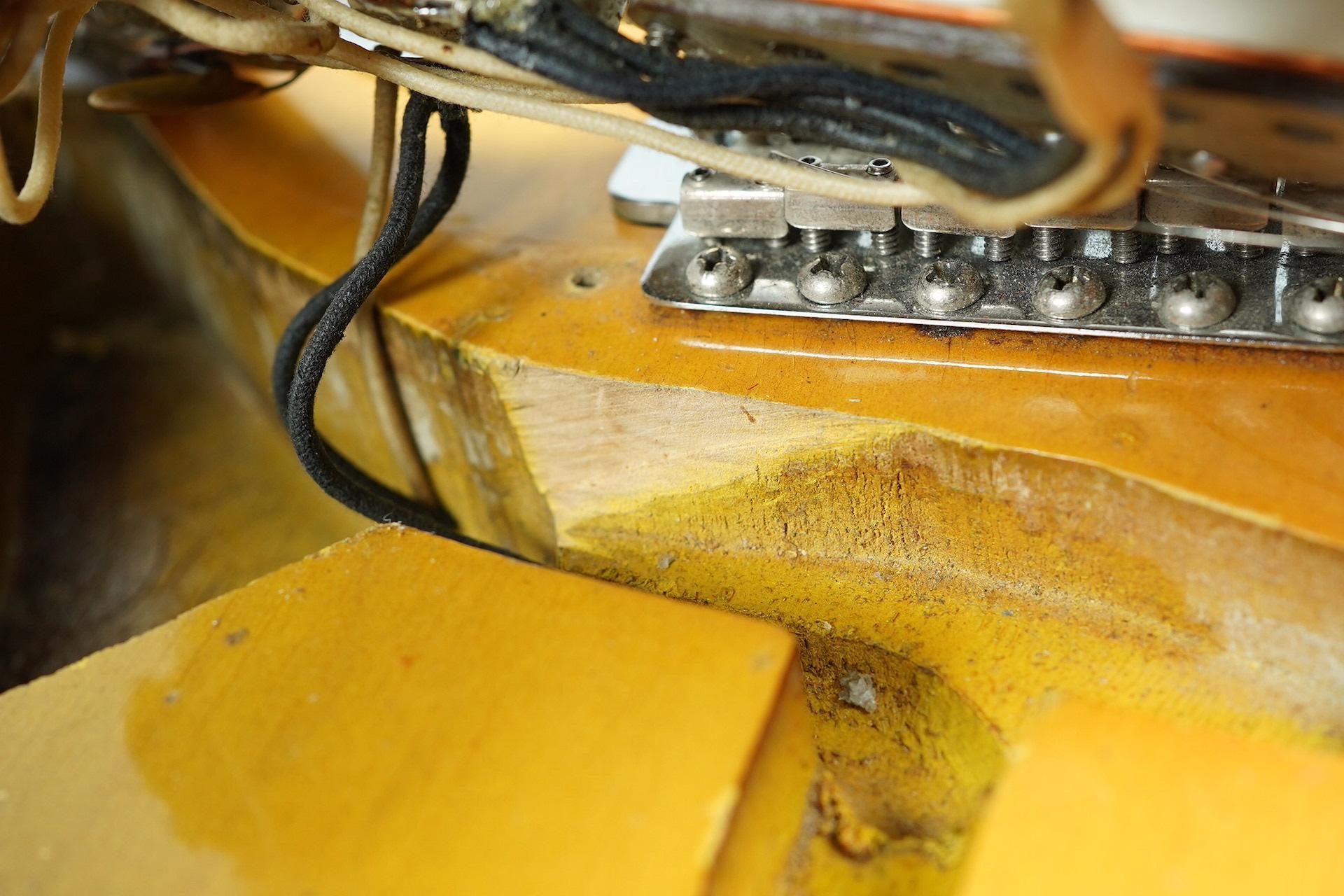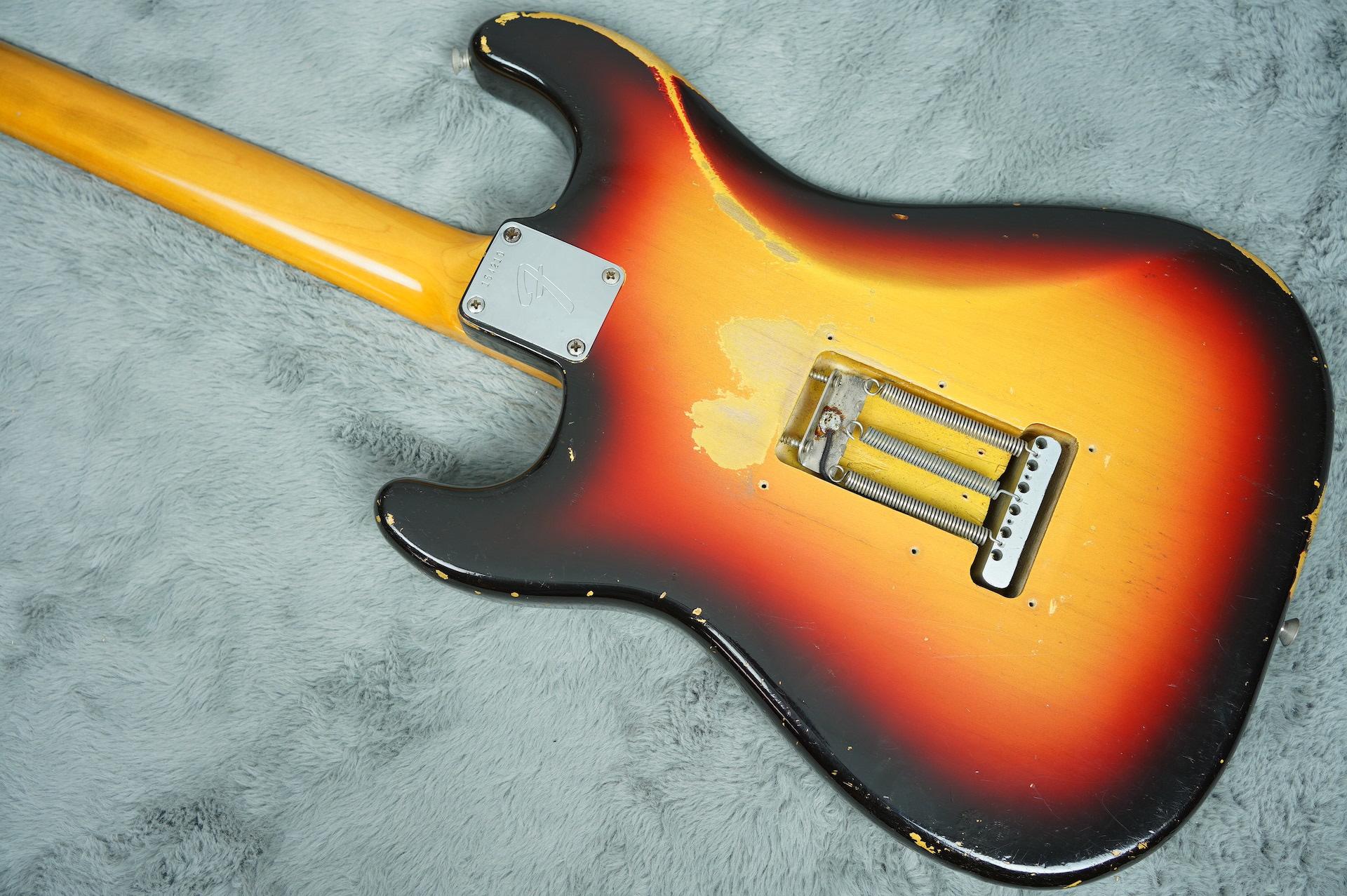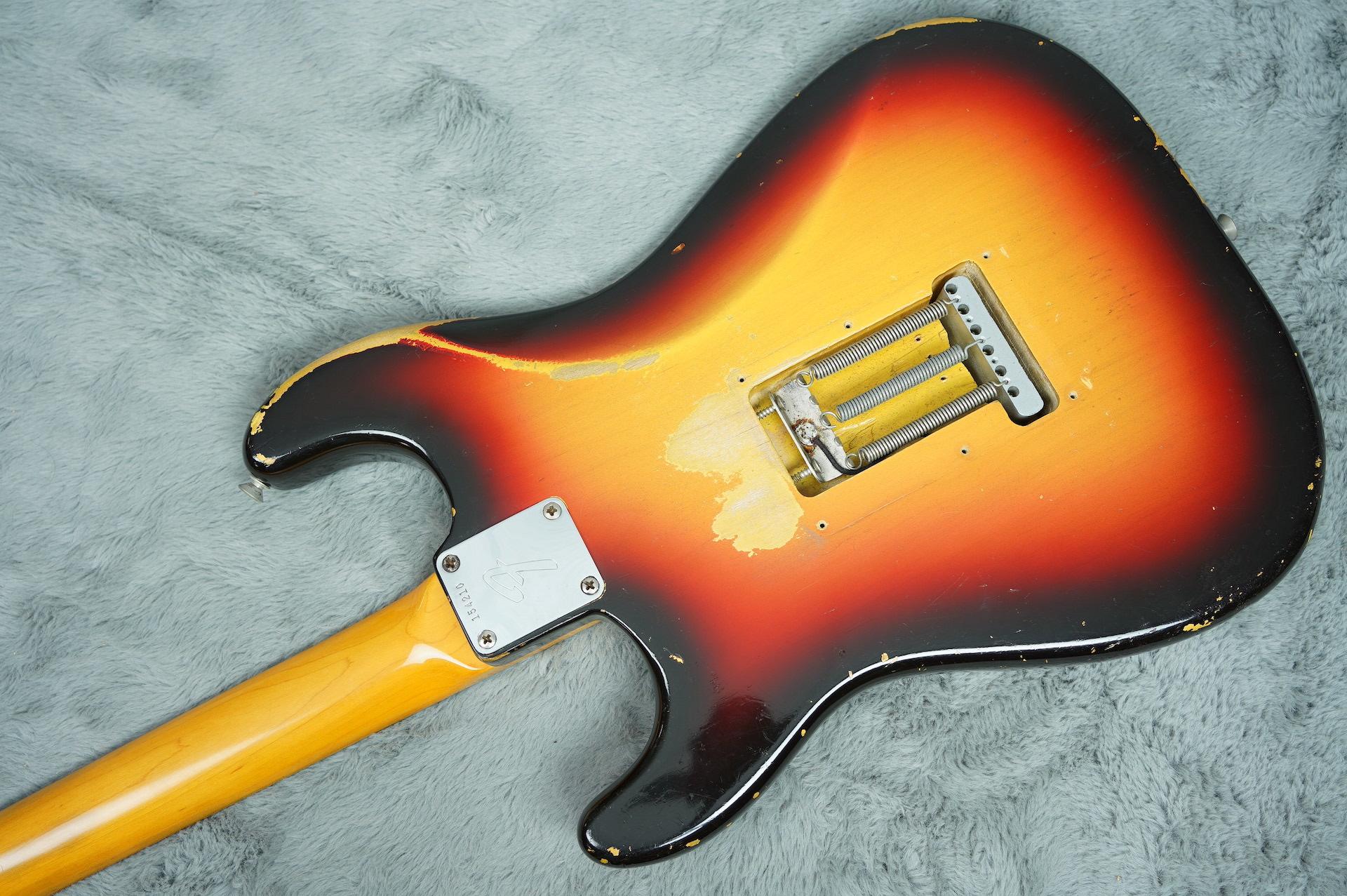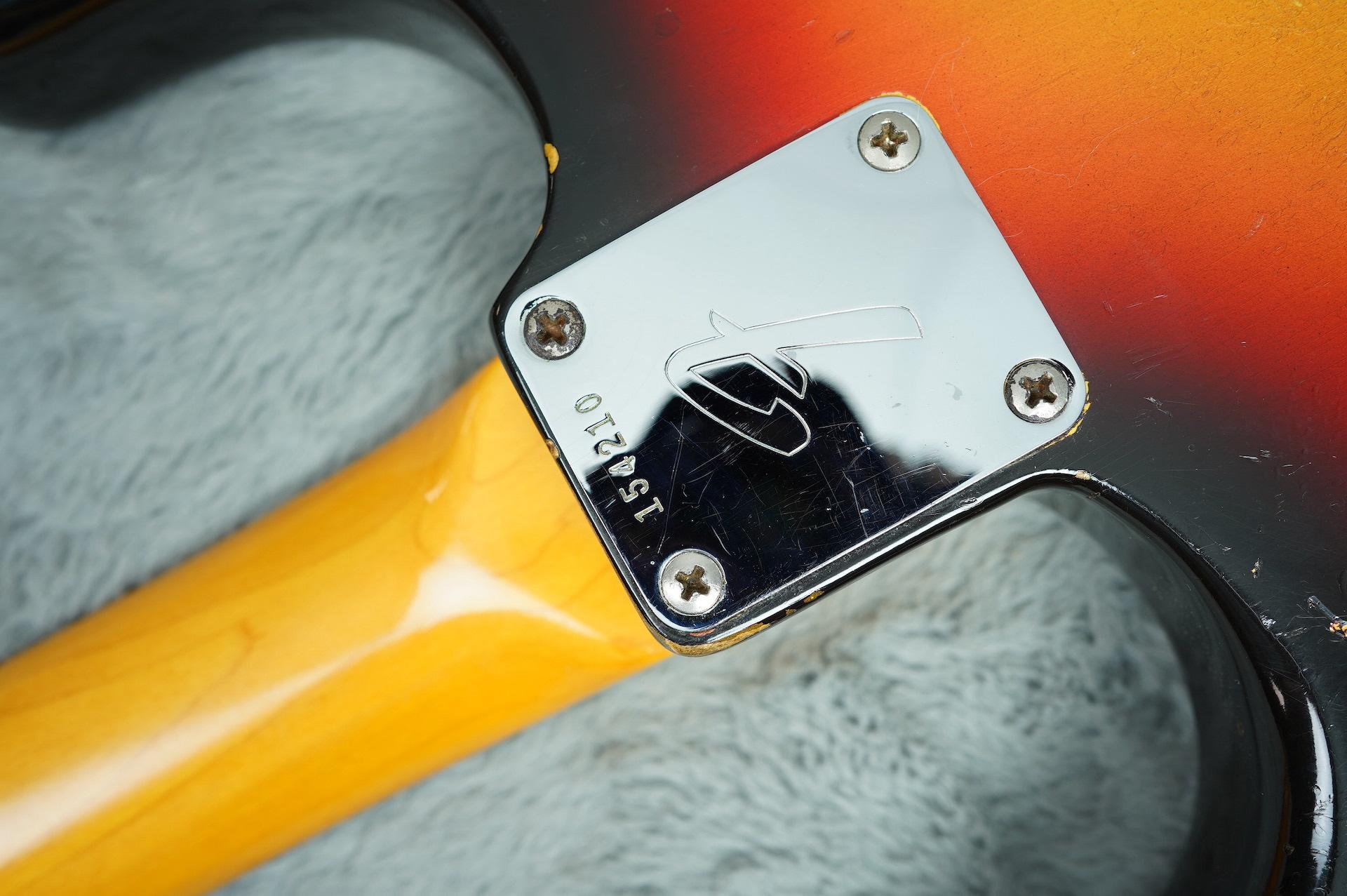 Roll over the image to zoom in
At A Glance:
Model: Stratocaster
Year: 1966
Finish: Sunburst
Modifications: Pots and switch changed in mid-70s
Repairs: None
Weight (kg): 3.57
---
Case: Correct Black Tolex with orange lining
Fingerboard: Rosewood
Tuners: Correct Kluson Double Line
Pickups: 3 x Correct Grey bottom Single Coil
Hardware: Correct Chrome
Neck Profile: Medium C
Pots: 3 x 250k CTS dated 1976
---
As with many historic events, the transition of the Fender brand over to CBS was not like flipping a switch and even though the pre-CBS instruments are held in high regard, post 1965 instruments still hold a lot of that Leo Fender magic. Here is a case in point, 1966 Fender with larger headstock and transitional logo with a lot going for it.
The finish still has that nitro gloss that accentuates the shades of the sunburst, worn in all the expected places. Interestingly, this body is painted using the older, some would say more elegant, traditional method by spraying the yellow part of the sunburst rather than dipping the body in yellow stain to create the 'target burst'. There is some forearm and lower bout wear with the back showing buckle rash giving this guitar a well used look. 
The neck has retained some of its high gloss finish with wear around the 3rd and 5th frets, the headstock shows only slight signs of wear with the logo mostly intact. The fretboard is in good shape, the original frets have plenty of life left in them. There is a factory scrape in the neck pocket which was done post finish, more than likely to get the neck to sit better.
The plastics as you'd expect have faded a little but there is not too much wear. Two of the pickup covers are a slightly darker shade than the other.
The correct grey bottom pickups are present but the pots and switch were very neatly changed some time in the 70s, the pot codes indicating 1976 and the switch is a 5 way. This could have been done by Fender themselves by the look of the work though we have no way of verifying this. The brown ground lead is a later addition.
The guitar comes with its correct Black Tolex case which like the guitar is in mighty fine condition.
Many of those classic Strat tones live in these mid-60's guitars. These guitars really deliver a fantastic tone that hasn't yet drifted too far towards the thinner end of the spectrum and still retains some of the fullness of the earlier incarnation Fender singe coils. 
A great looking guitar with tone to match, if you're looking for that Hendrix tone, look no further.
Availability:
Out Of Stock
Add To Your Wishlist
Send to a friend
Recommend this to a friend by entering their email address in the box below.