1964 Guillermo Del Pilar flamenco + HSC
1964 Guillermo Del Pilar flamenco + HSC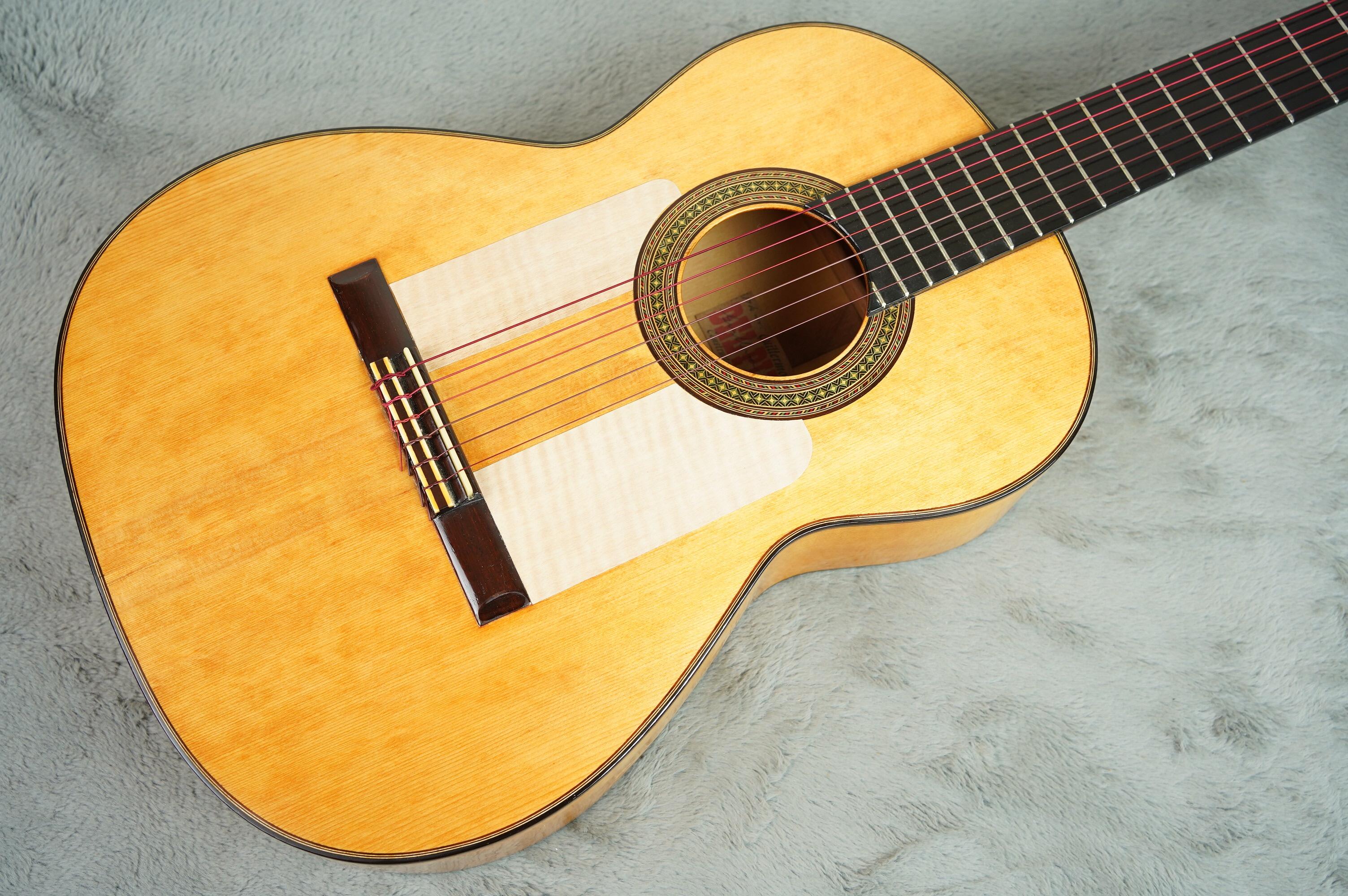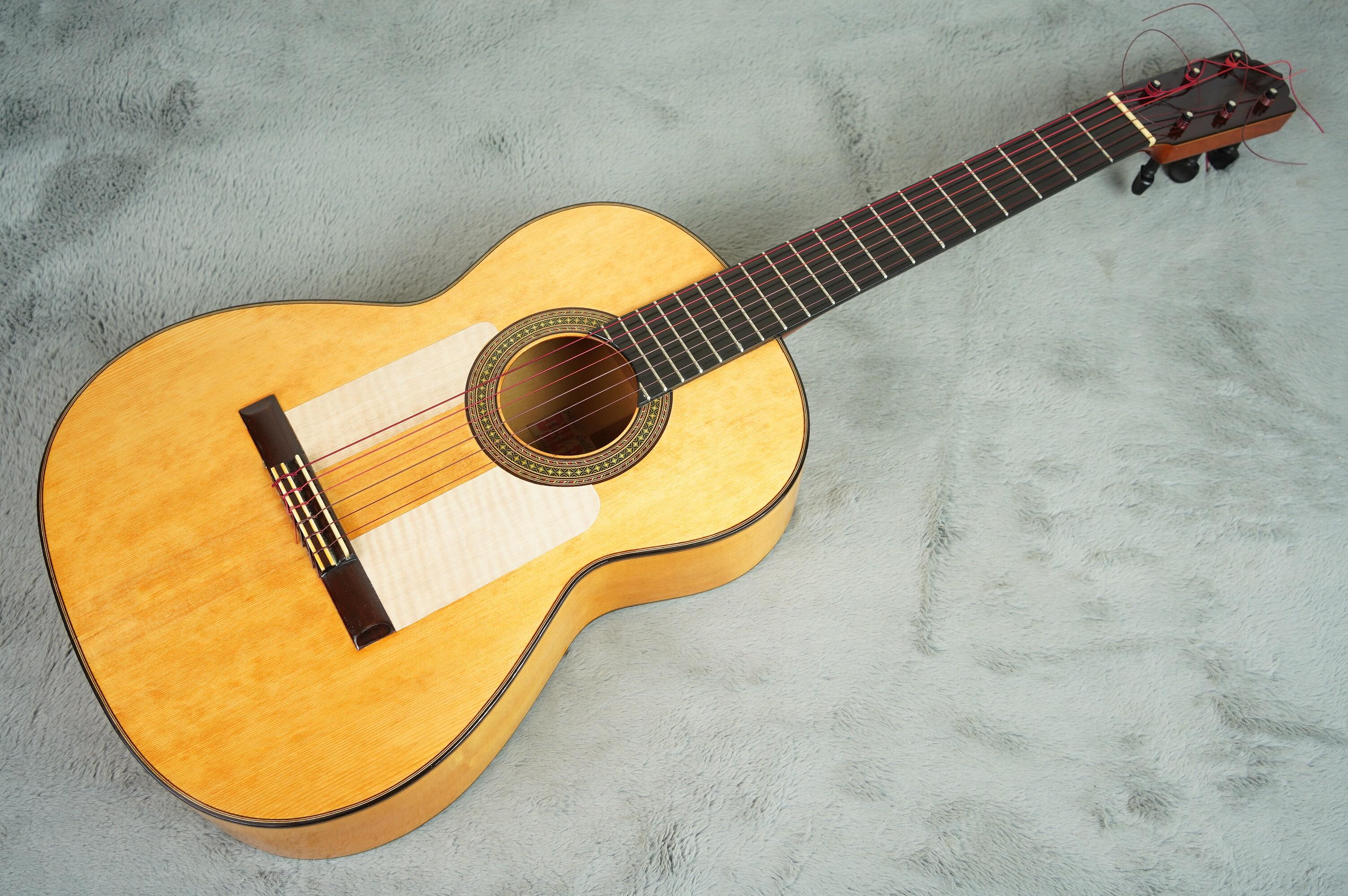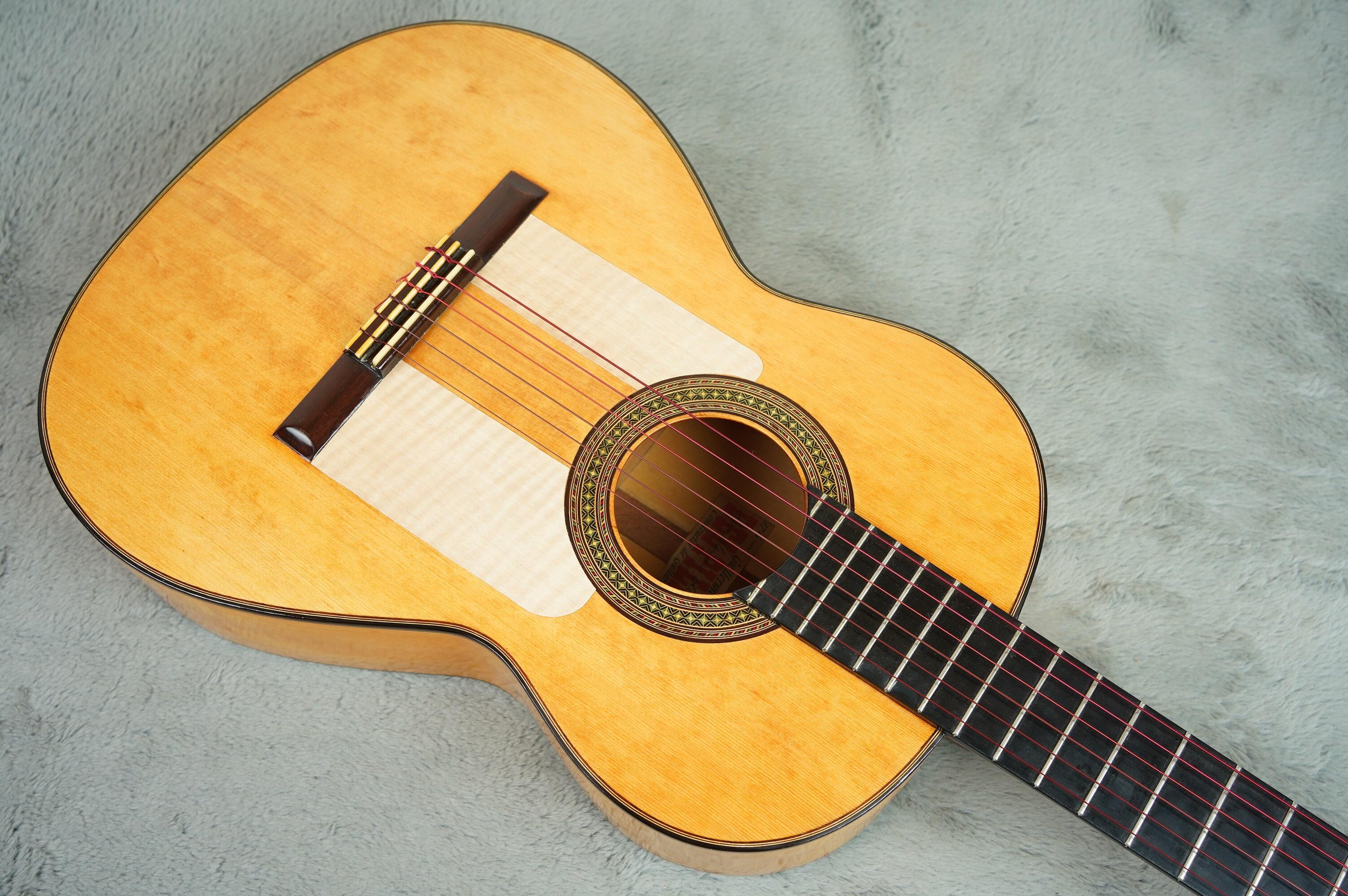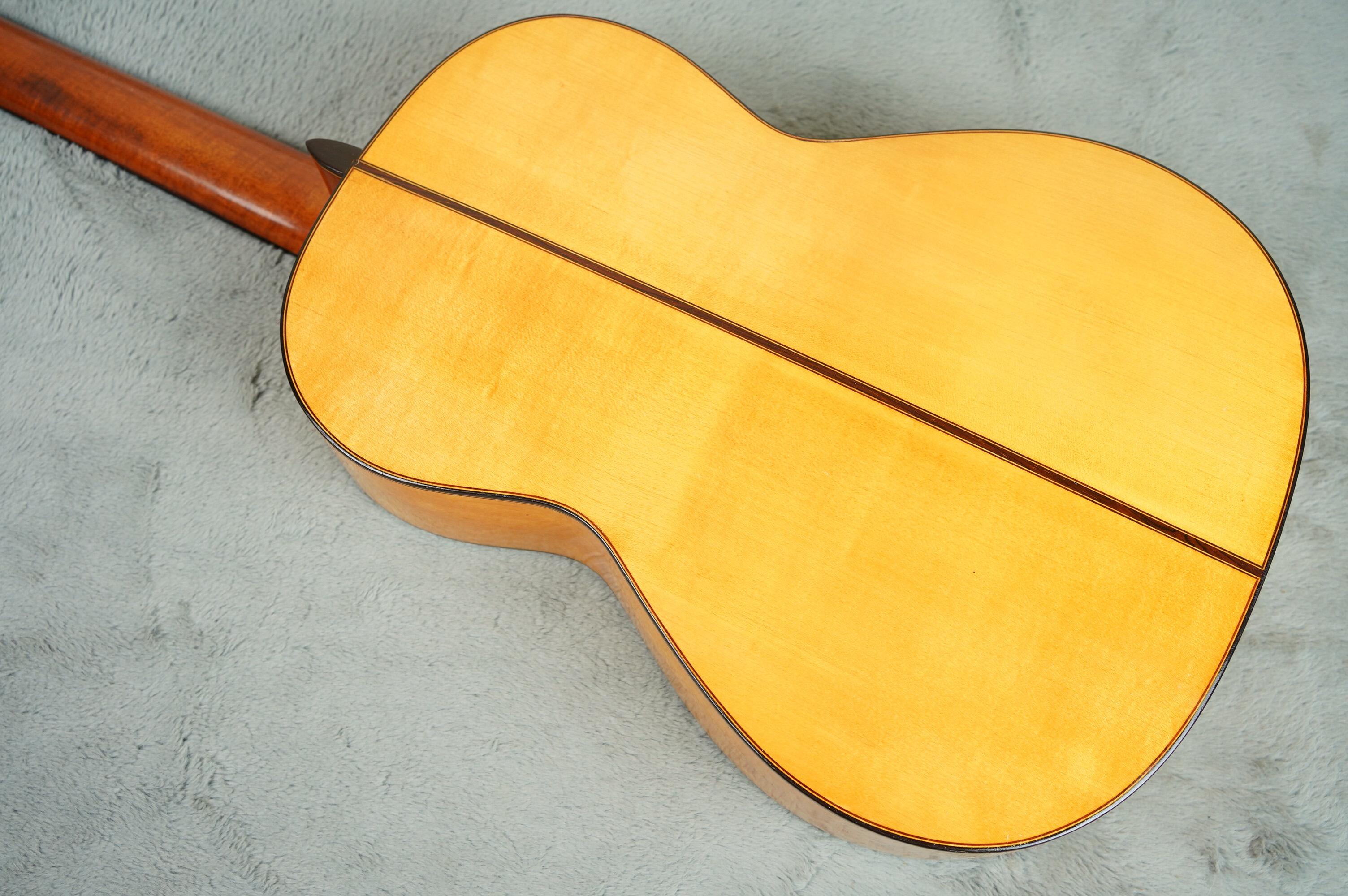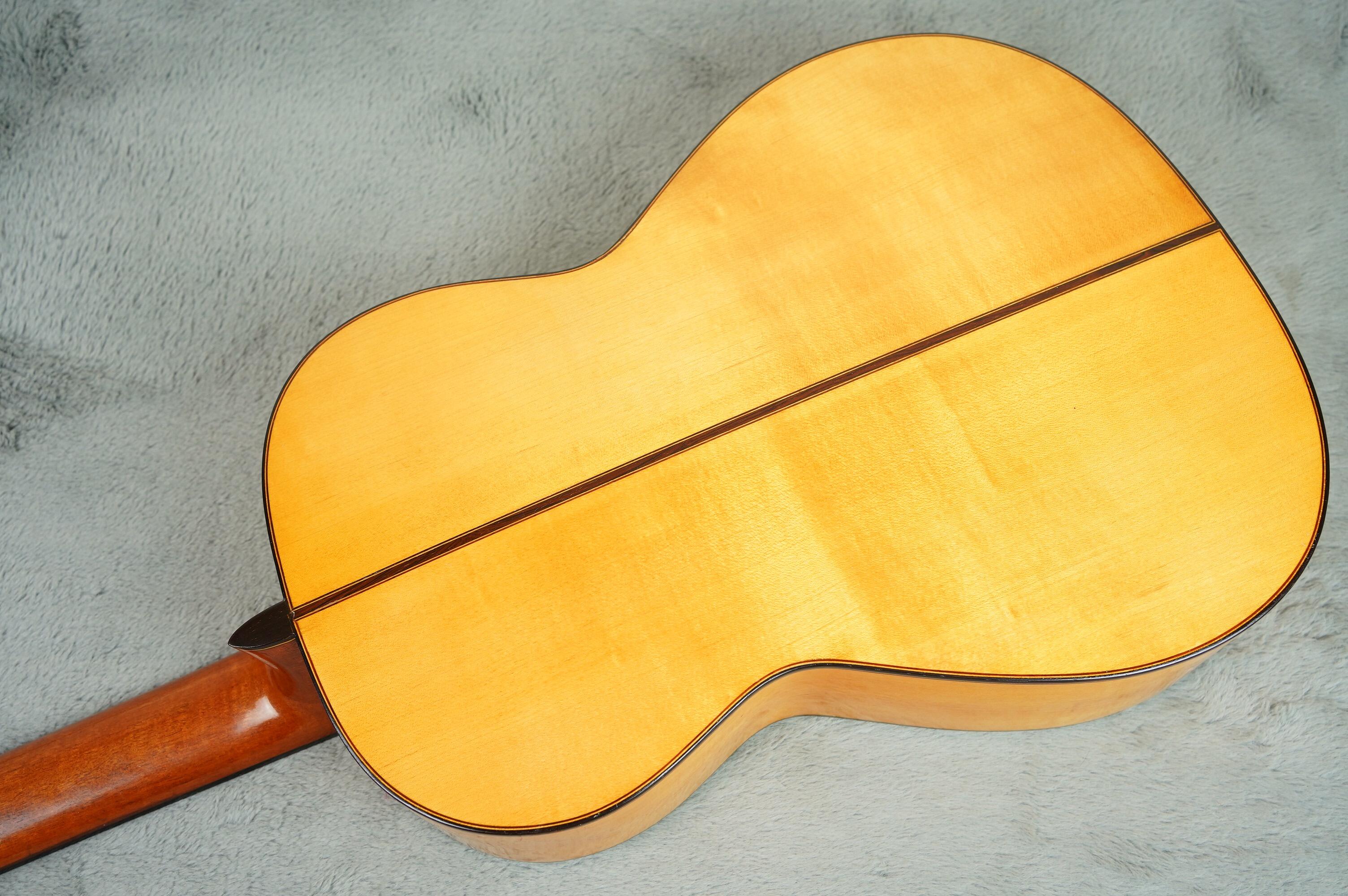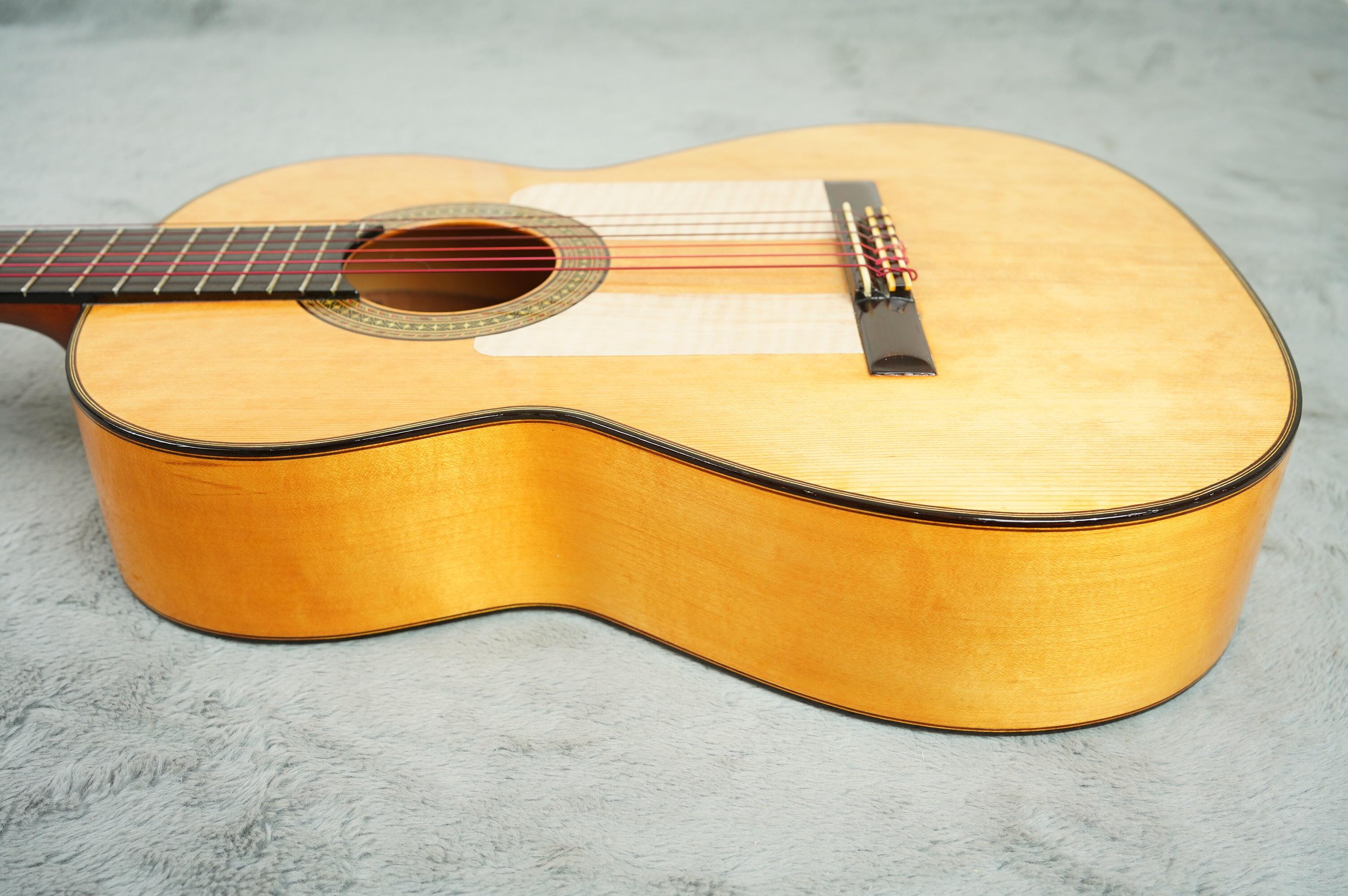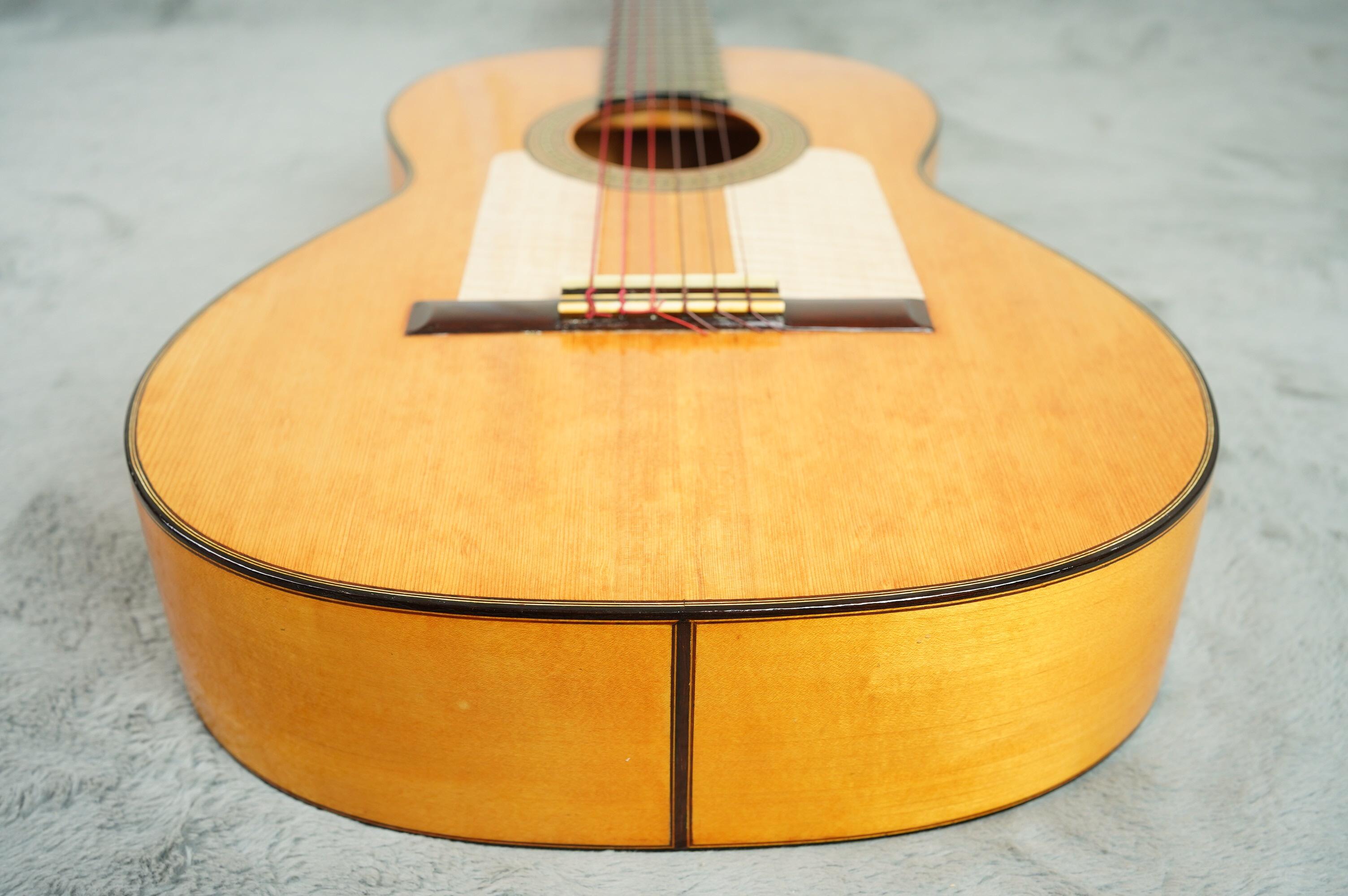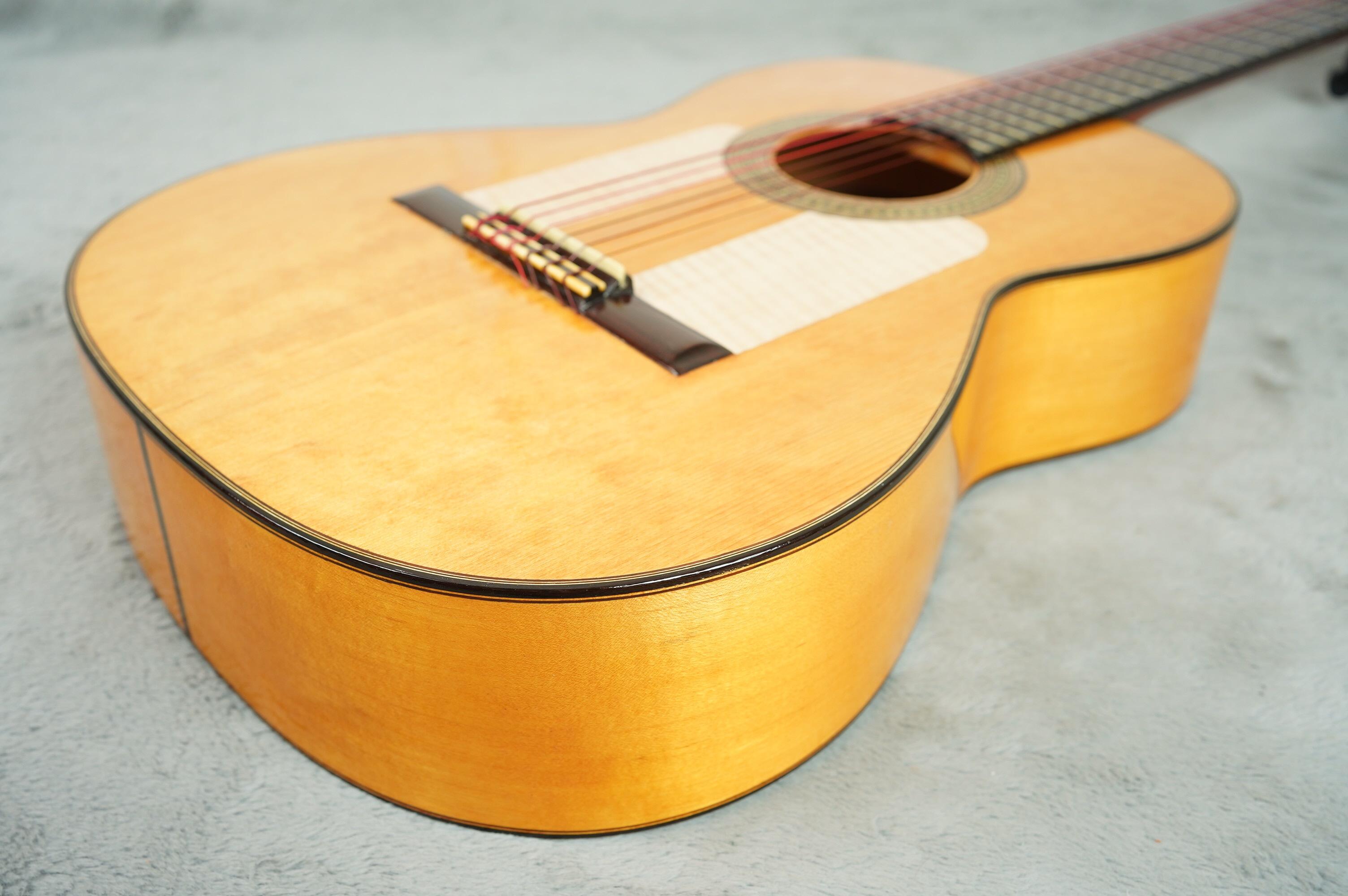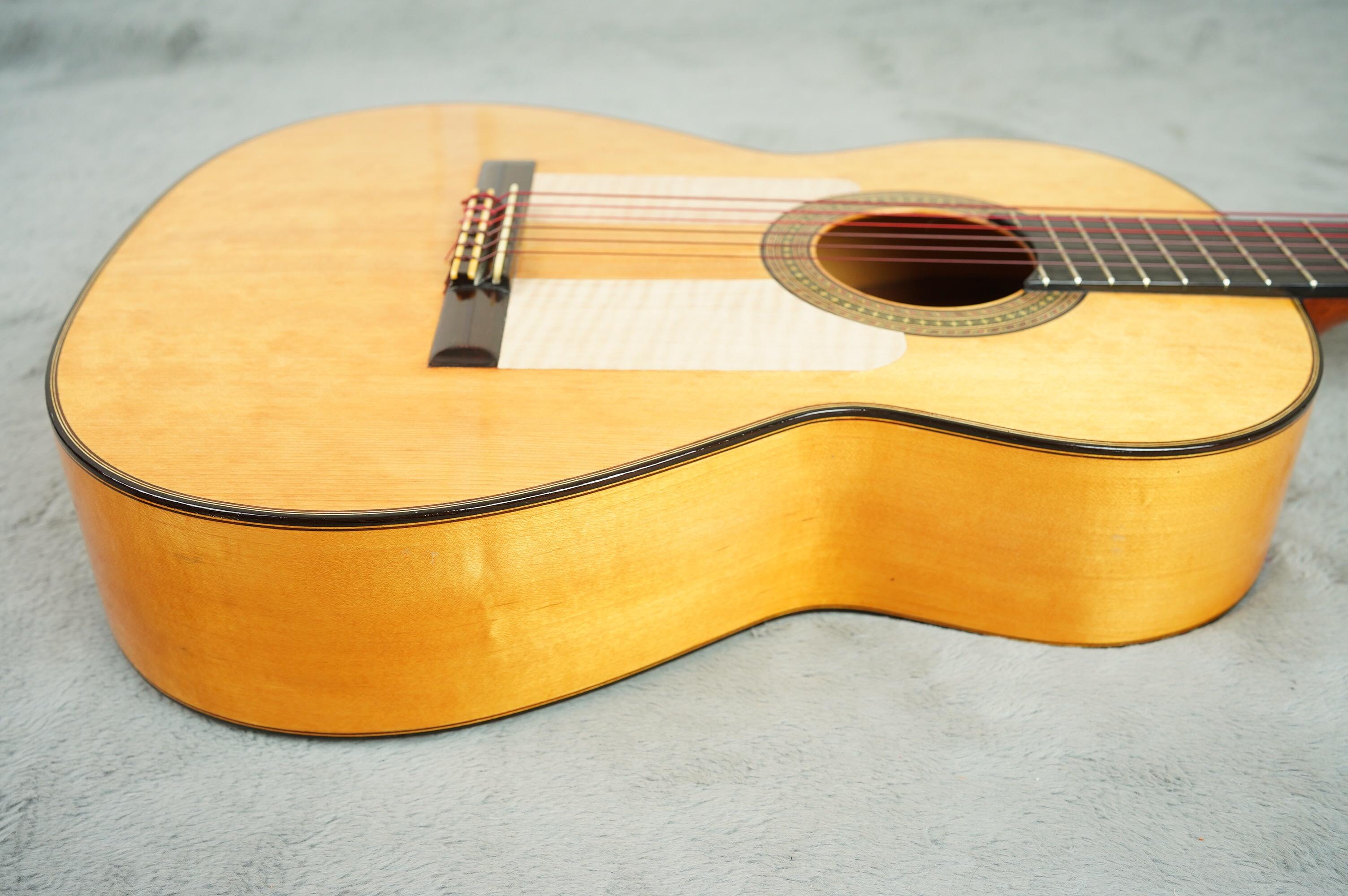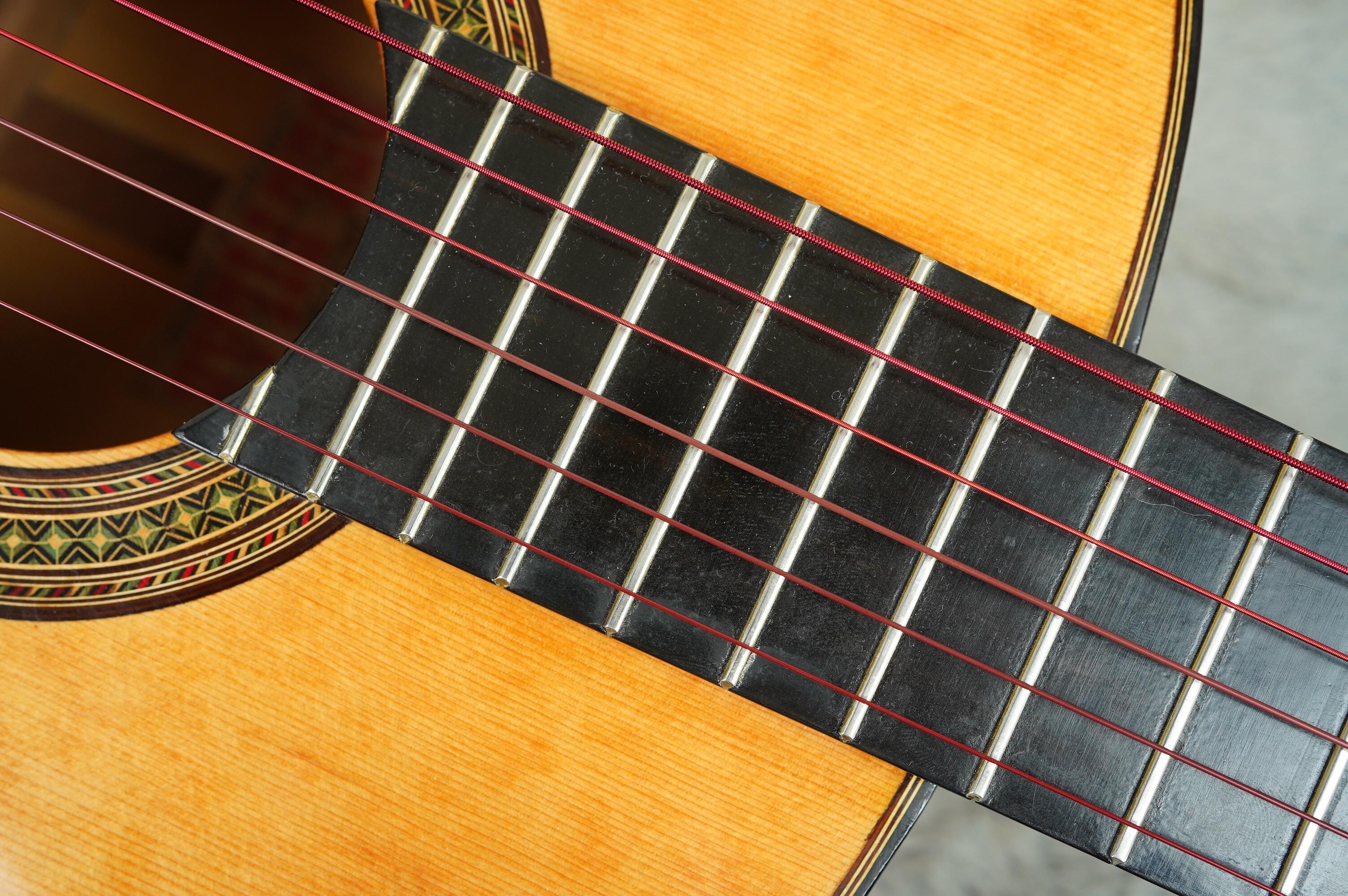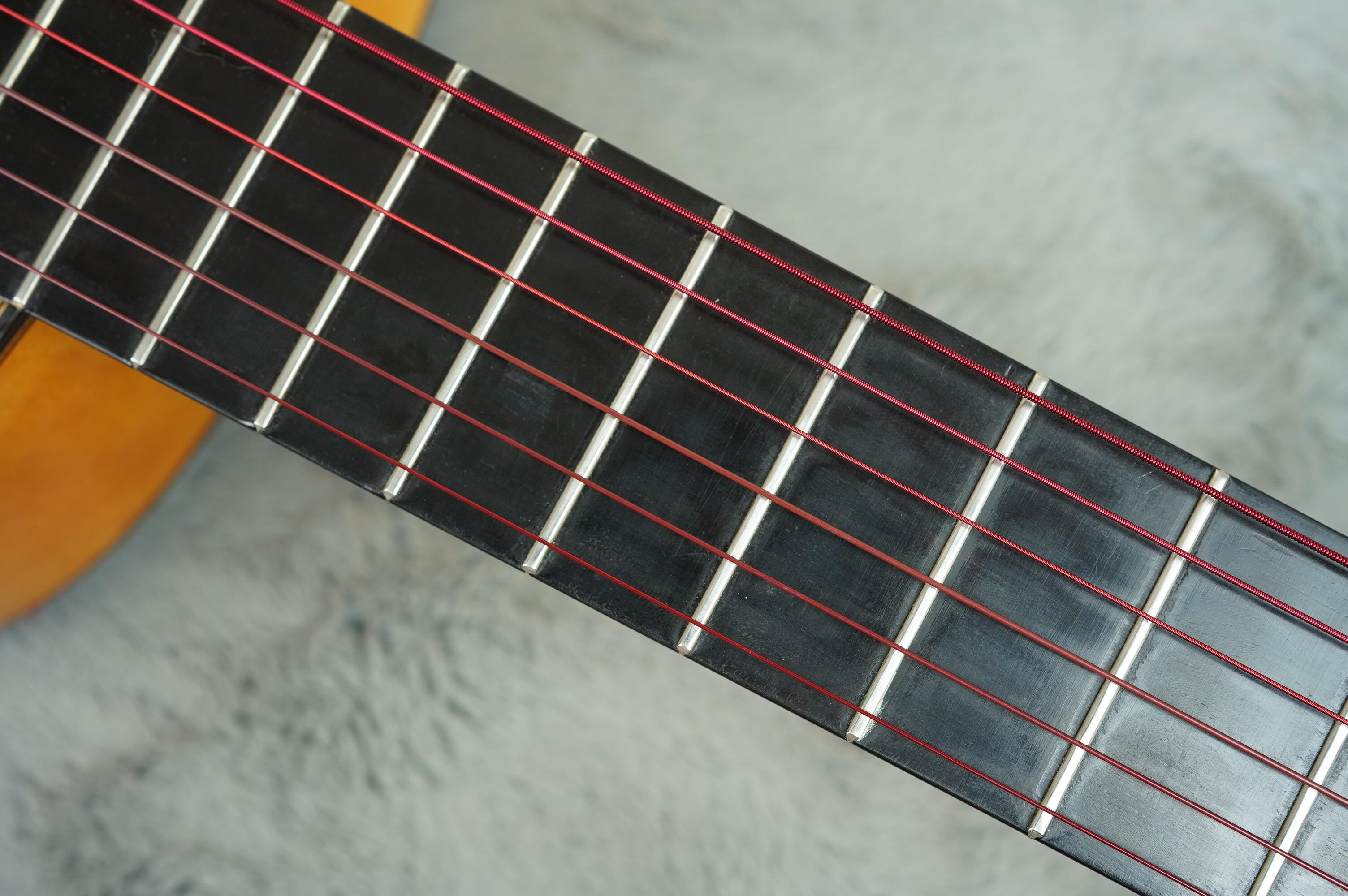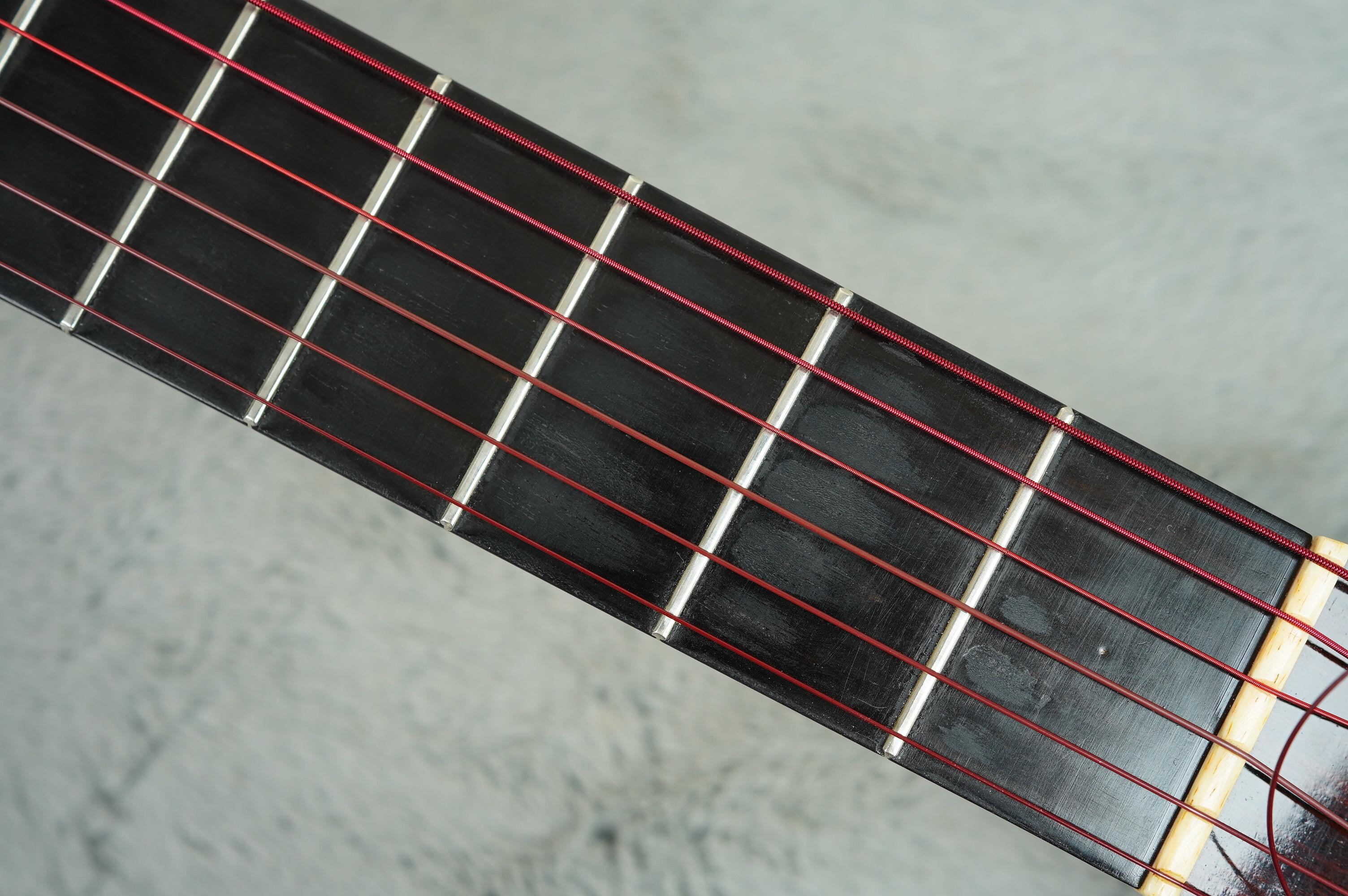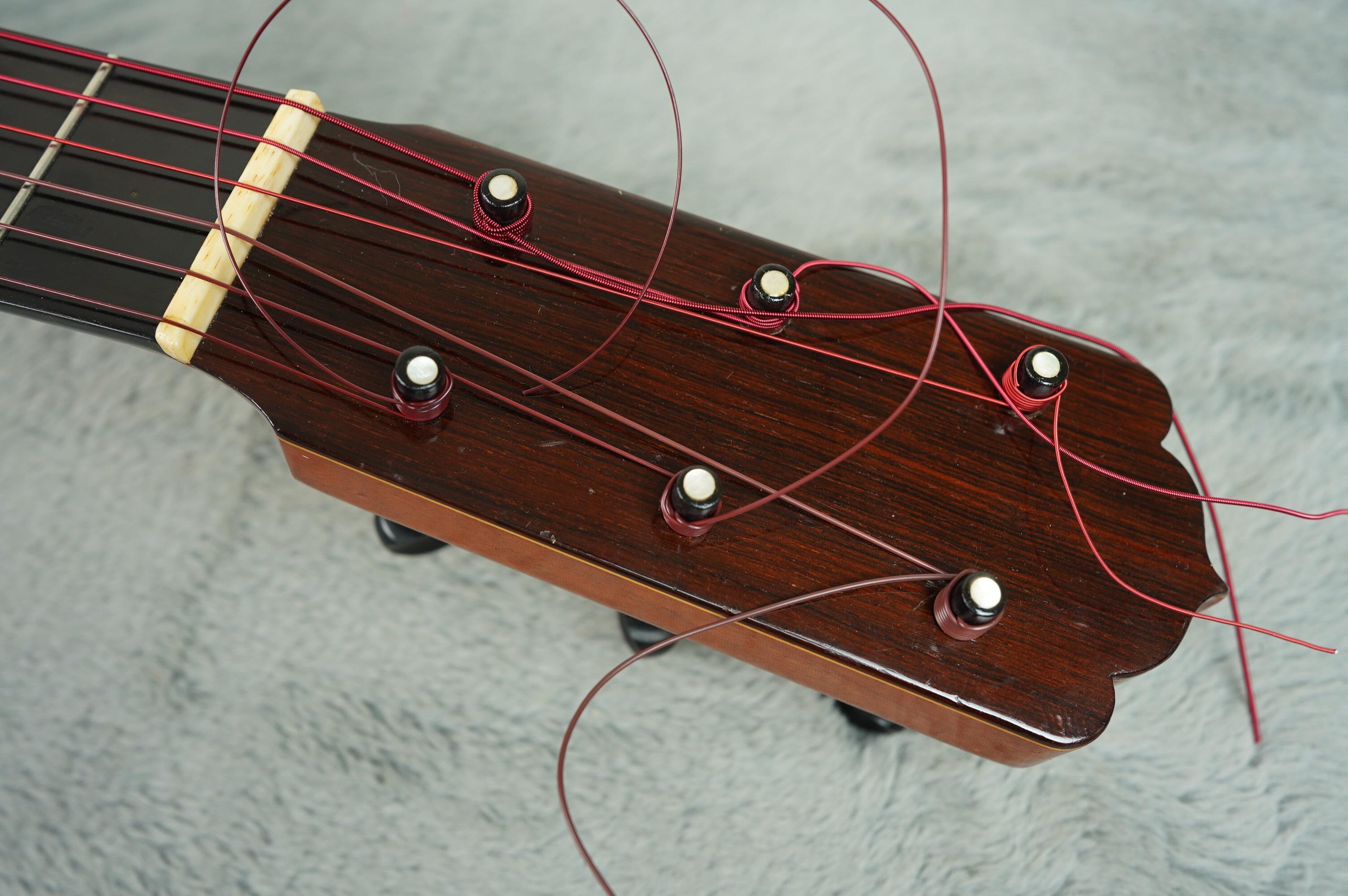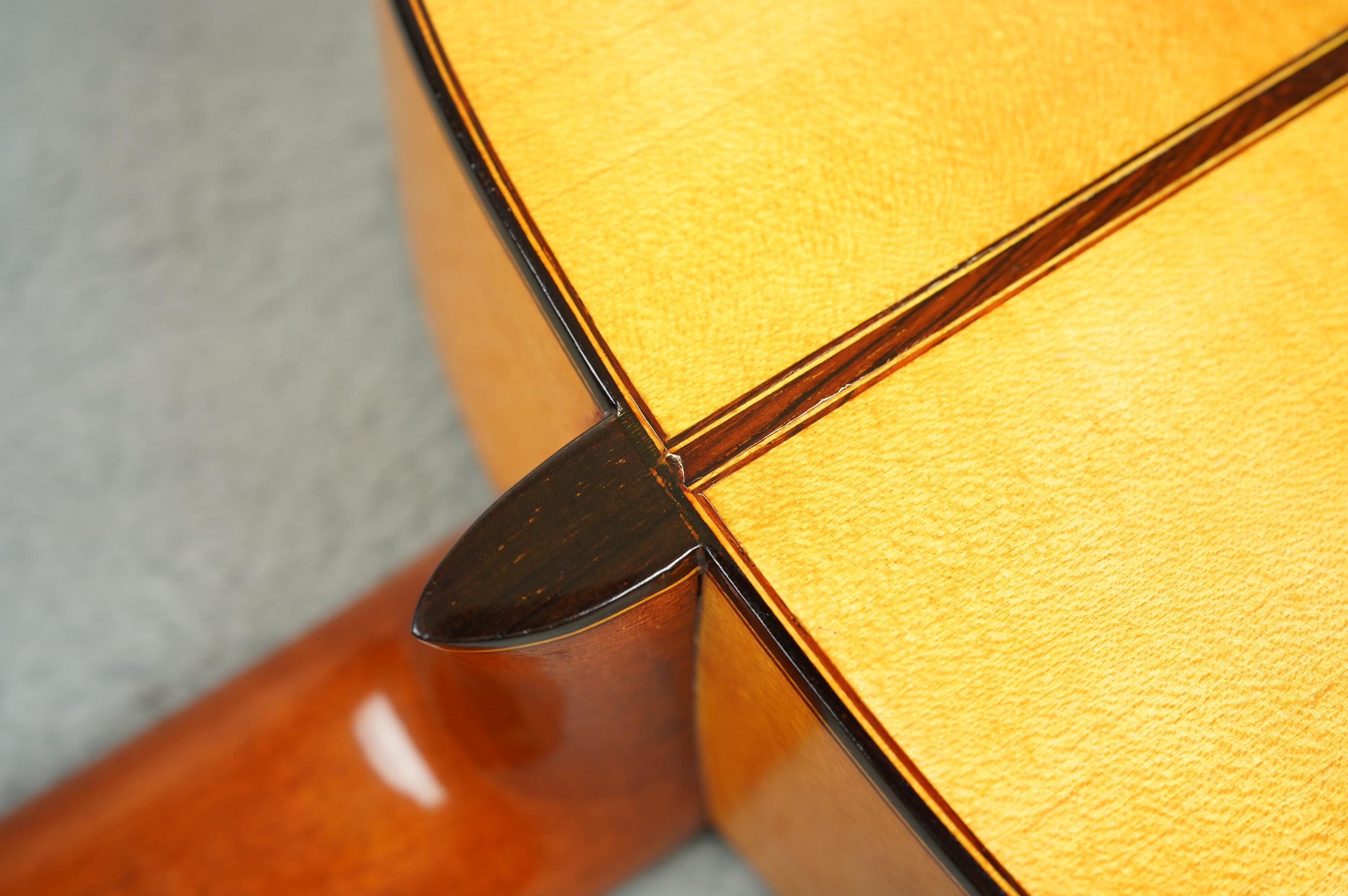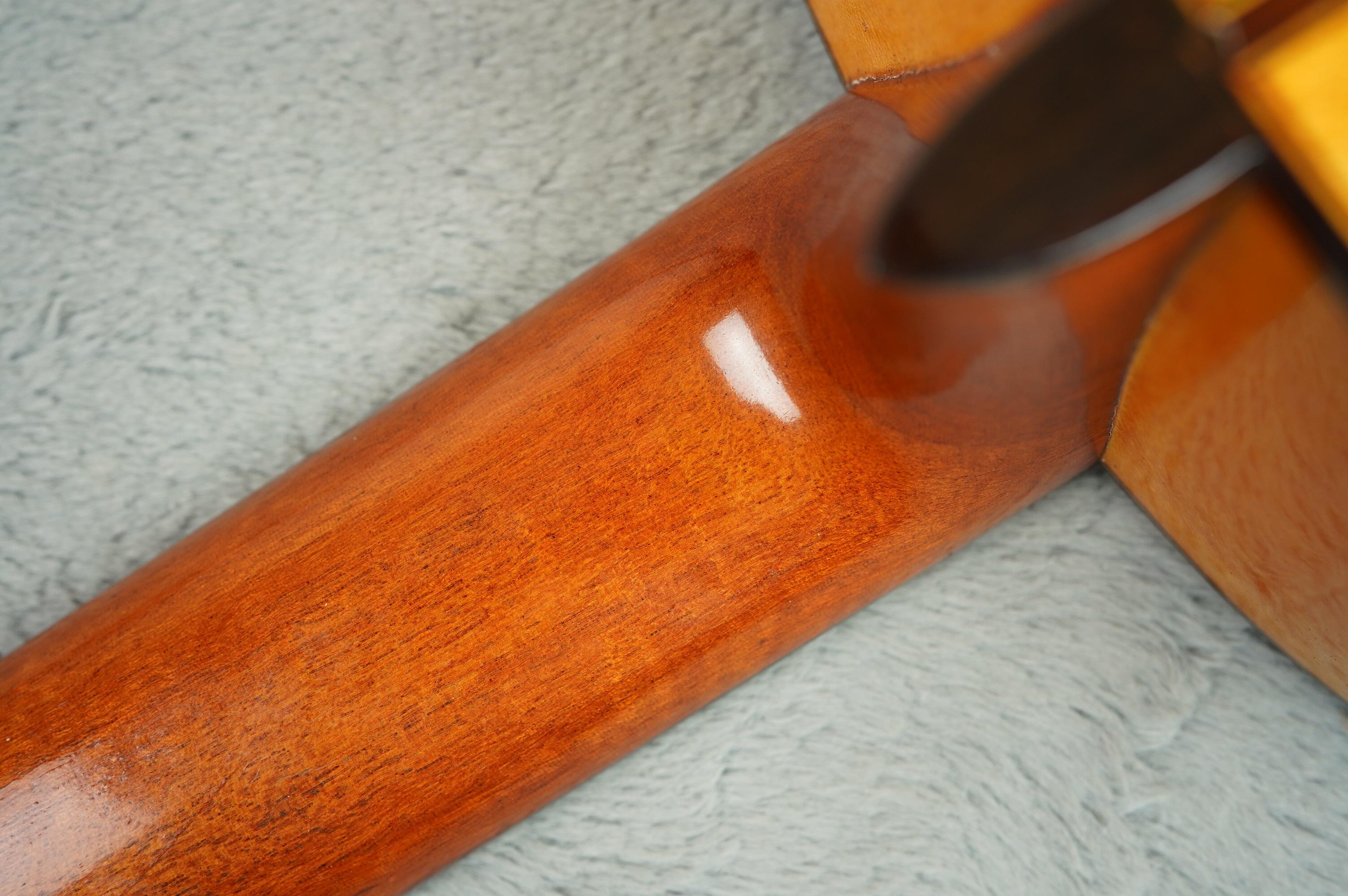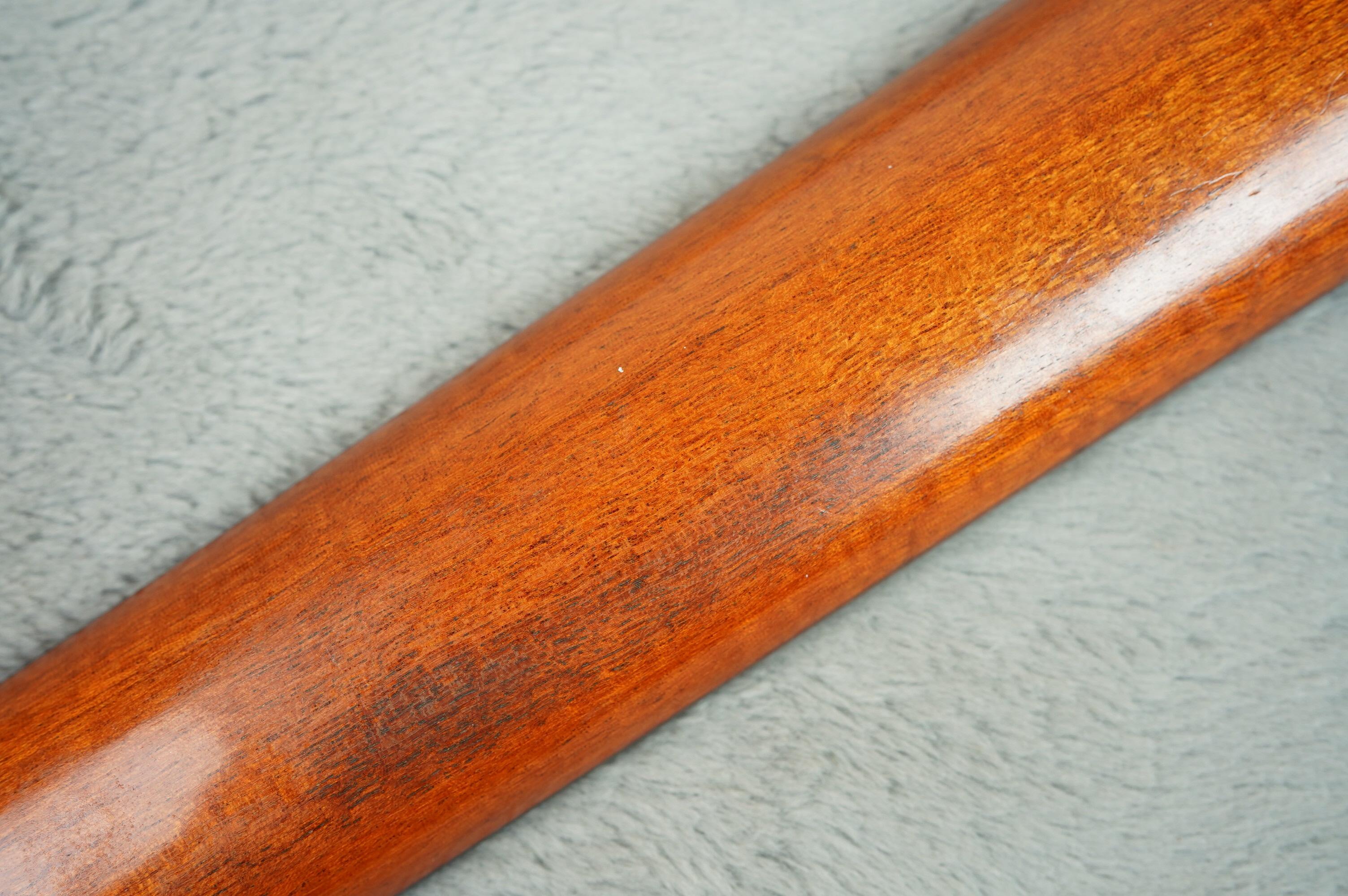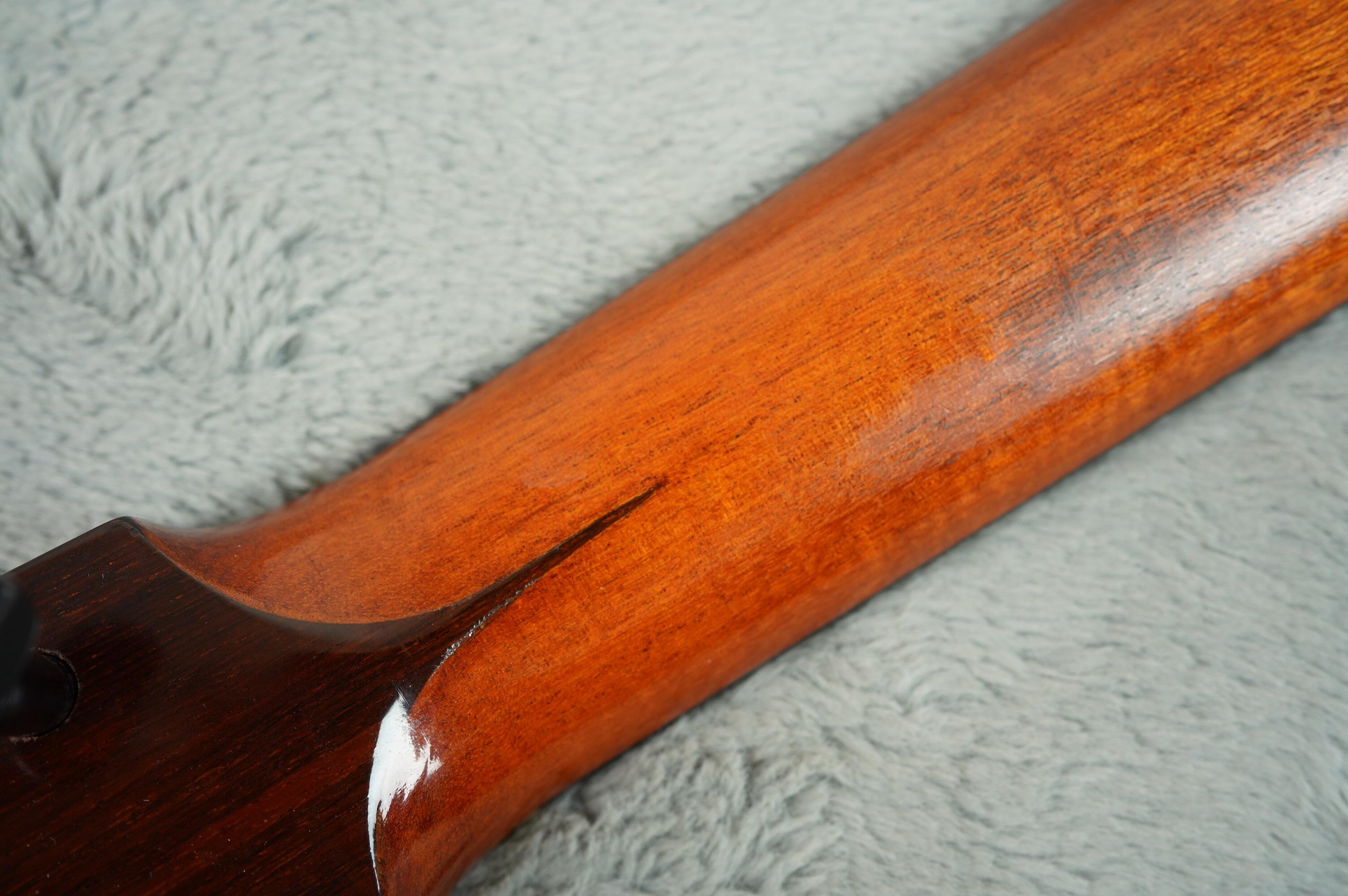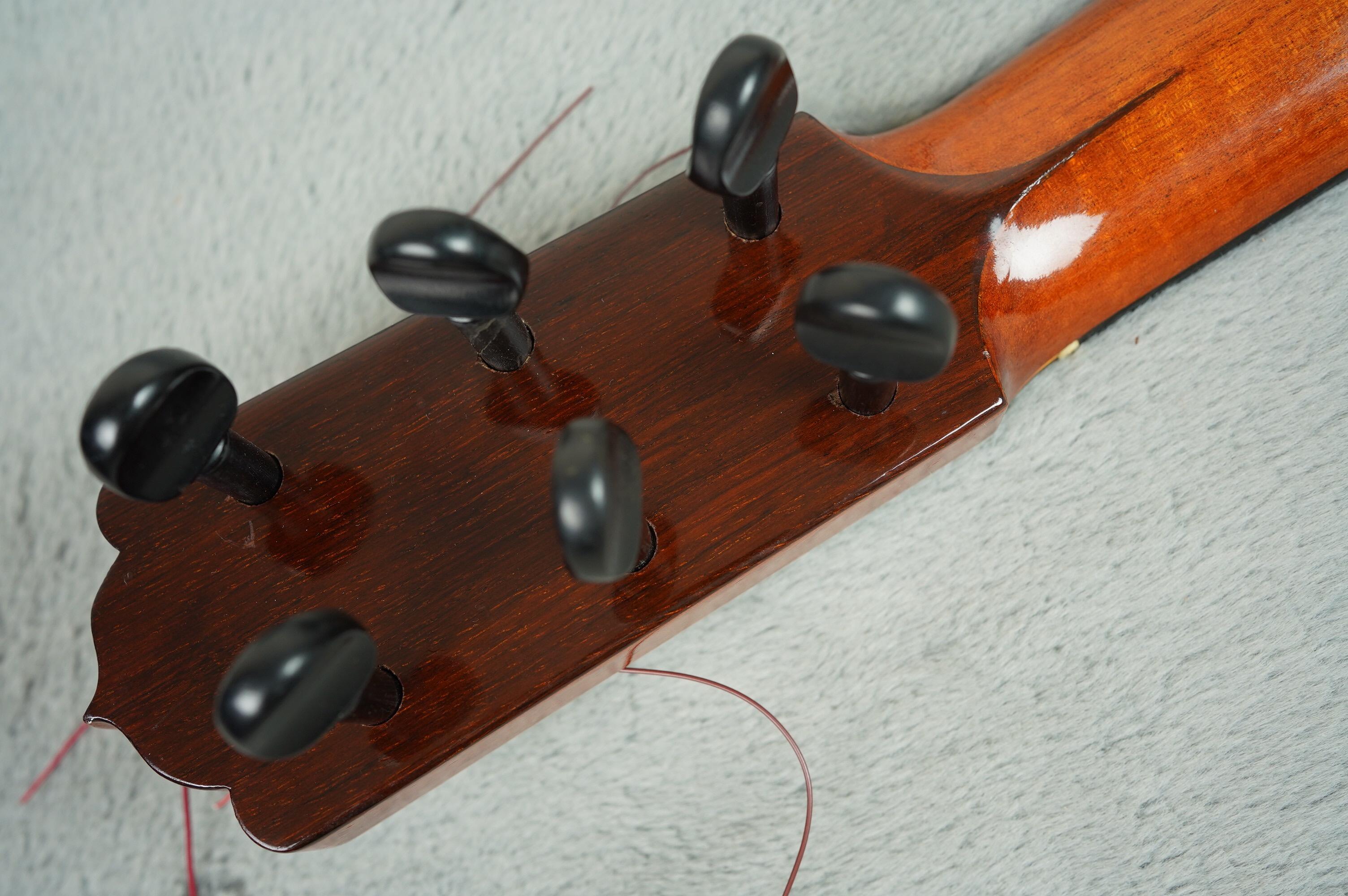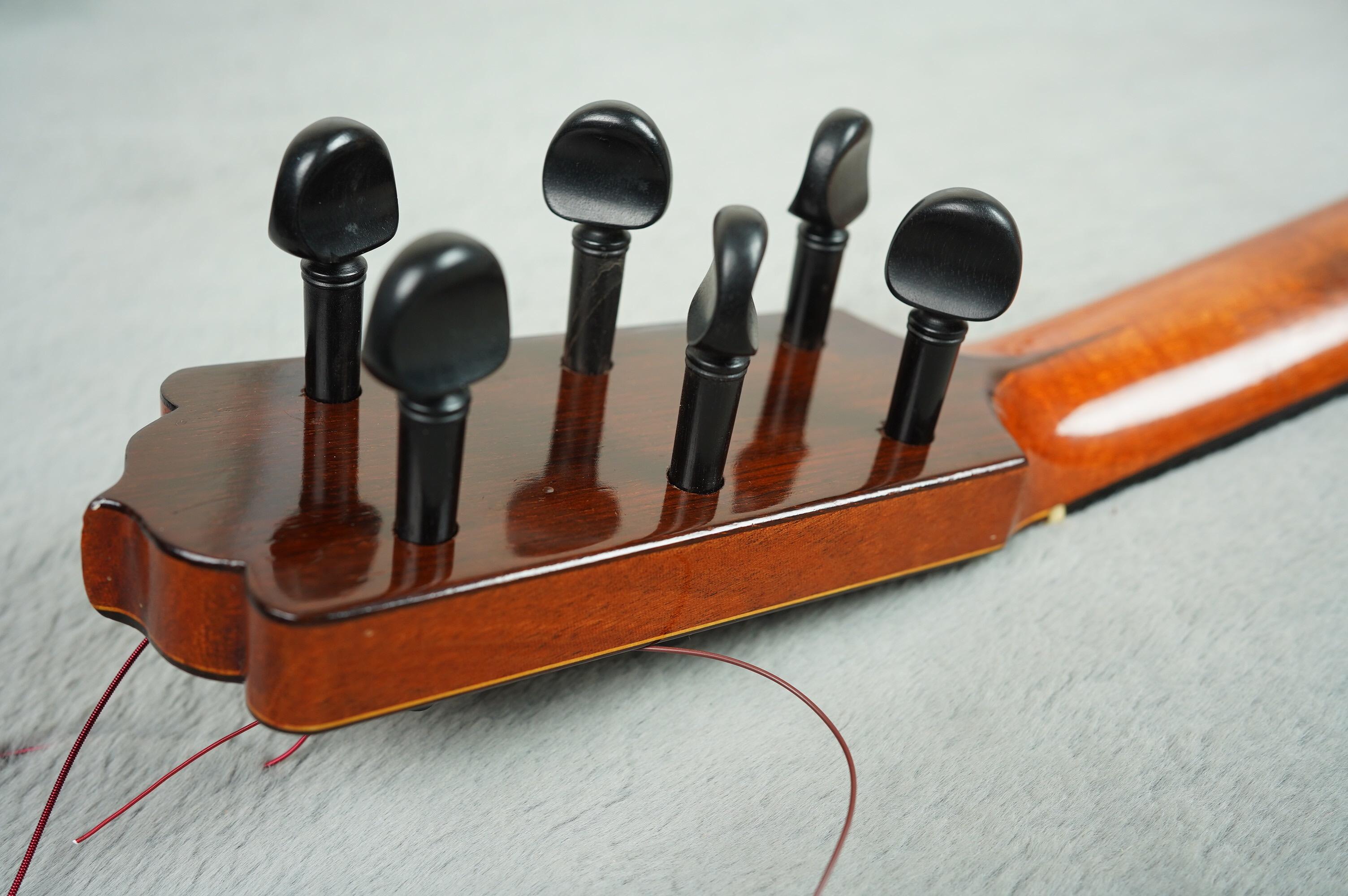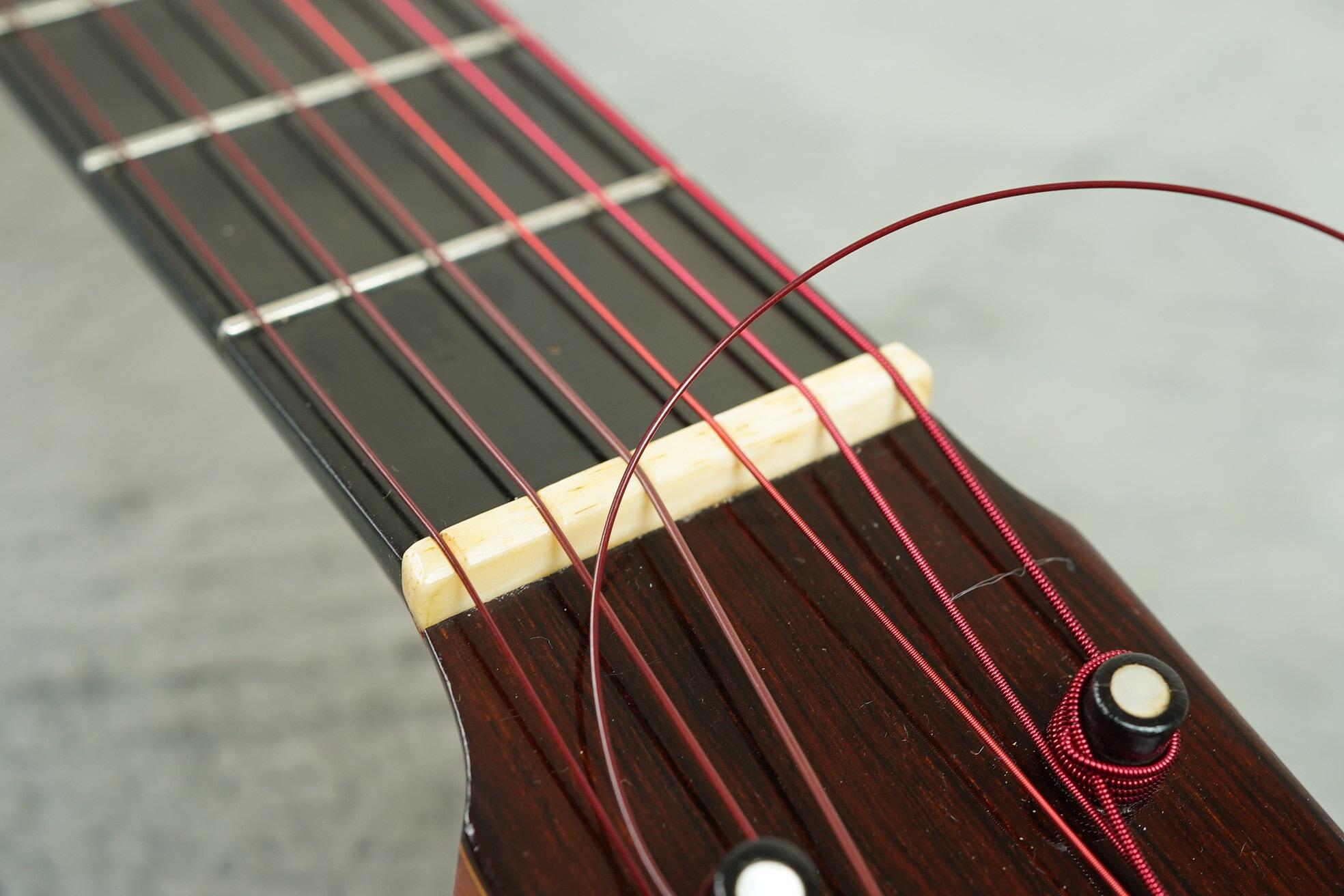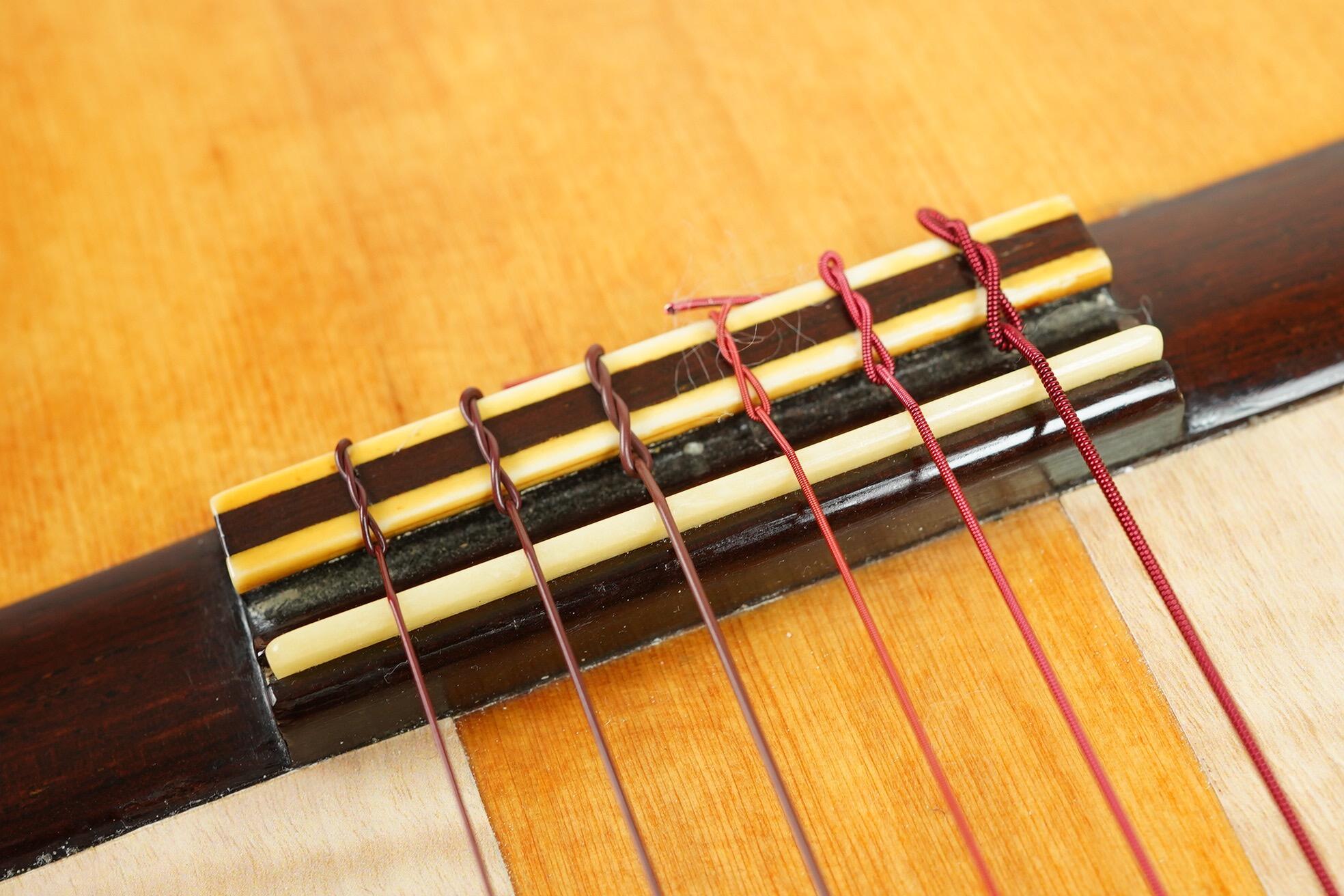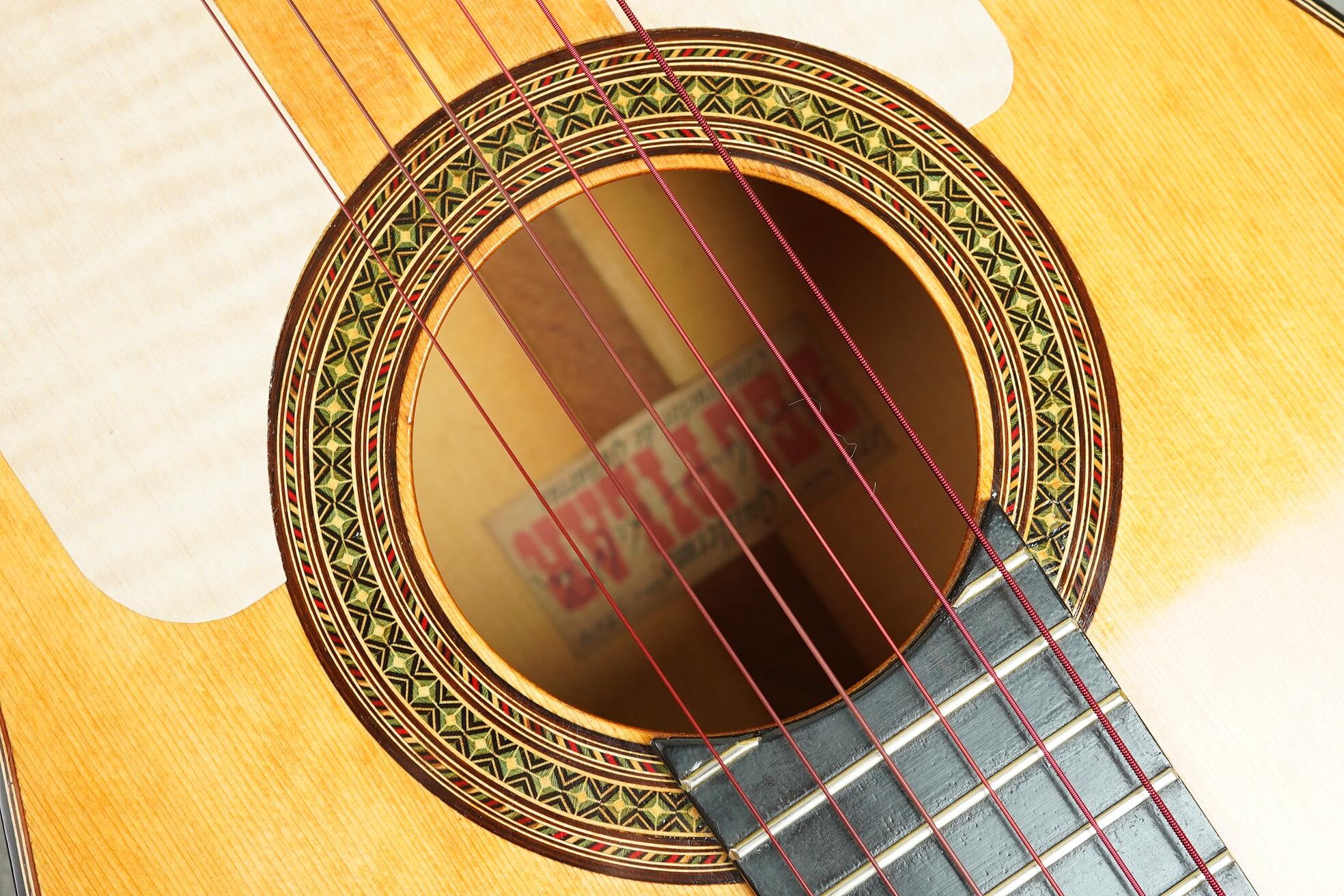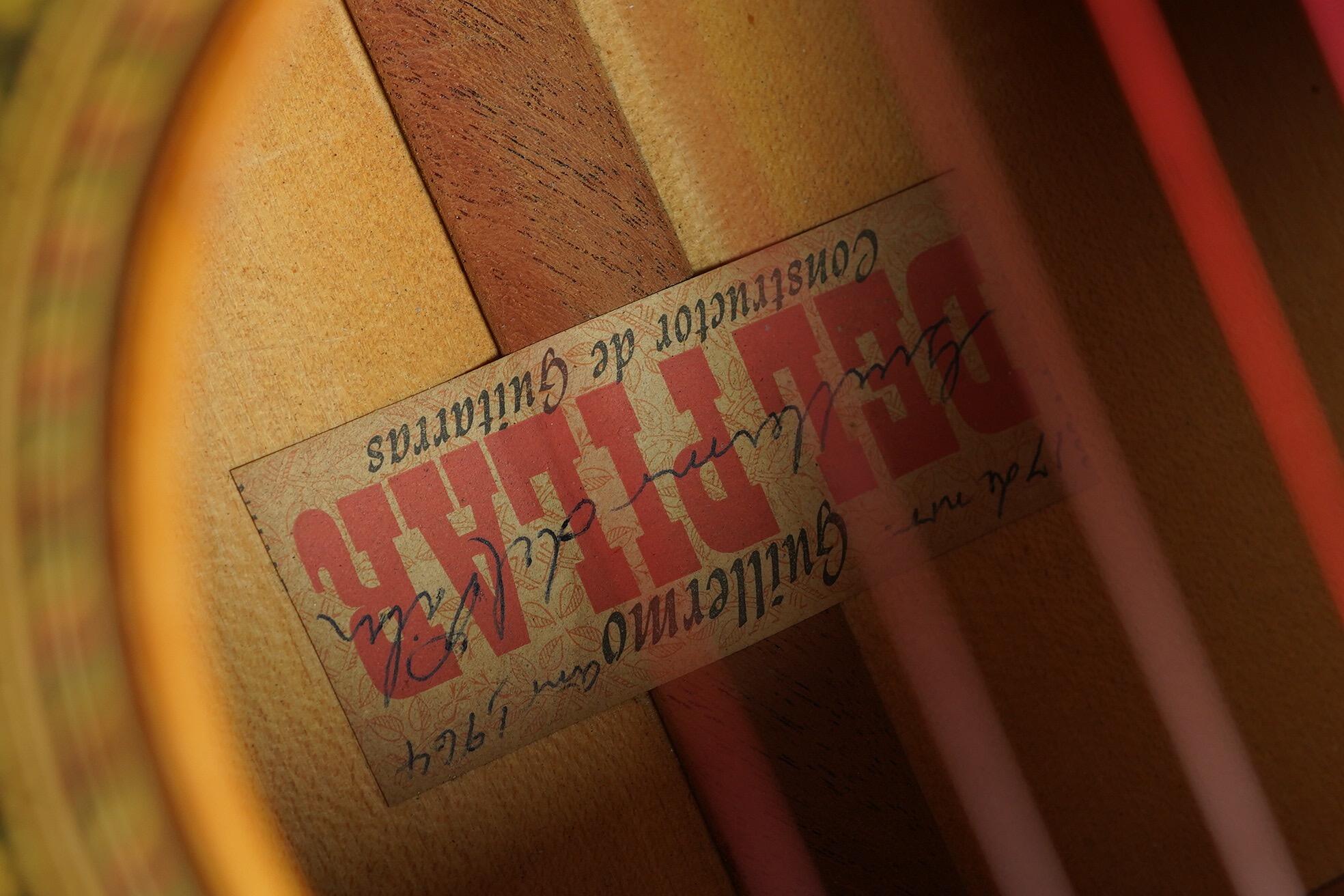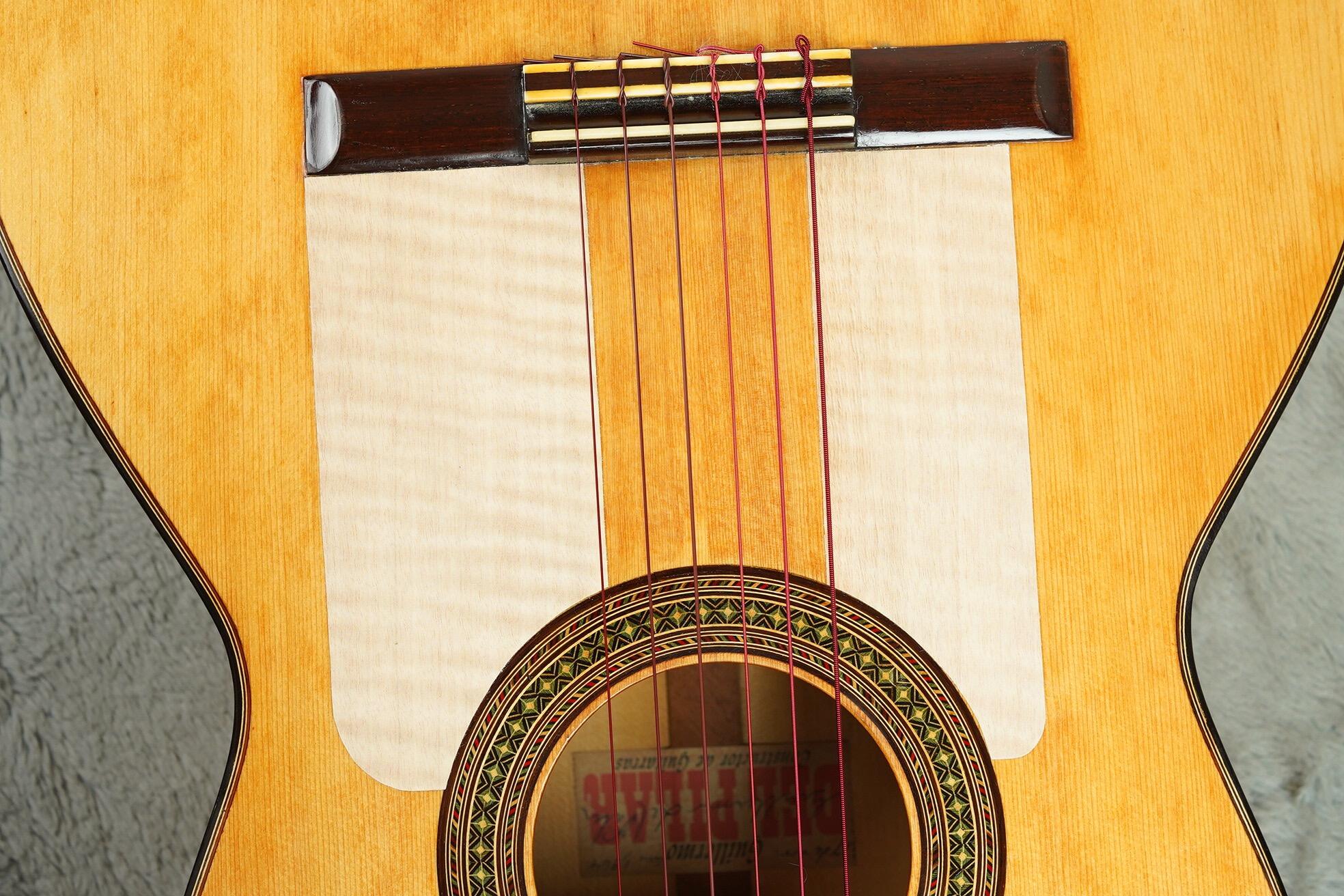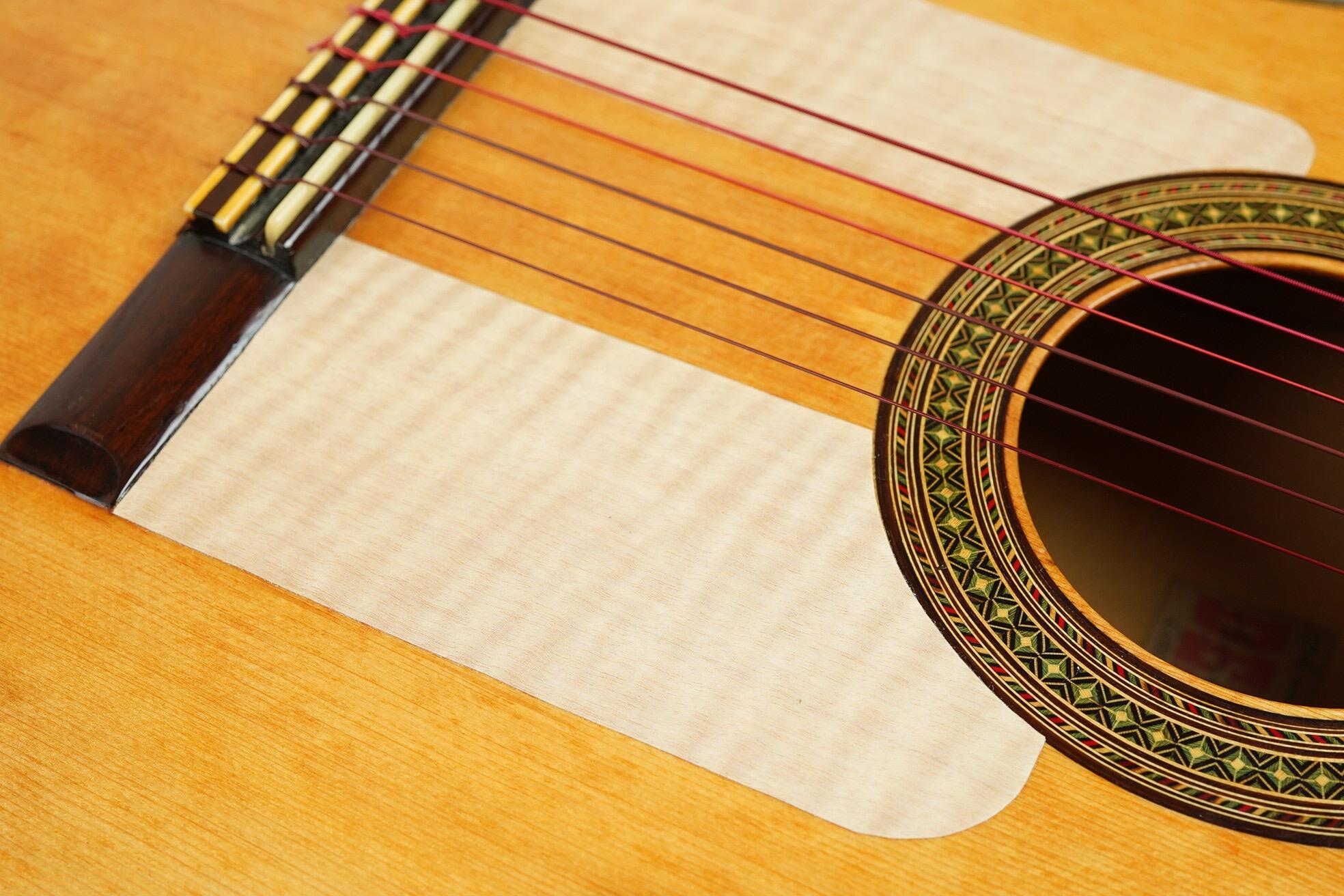 Roll over the image to zoom in
At A Glance:
Model: Flamenco
Year: 1964
Finish: Original
Modifications: None
Repairs: None
Weight (kg): 1.38
---
Fingerboard: Ebony
Neck wood: Mahogany
Body wood: Maple
Tuners: Flamenco style
---
This 1964 Guillermo Del Pilar flamenco guitar is a true gem for any discerning musician or collector. Handcrafted by the master luthier Guillermo himself, this guitar boasts the fine quality and craftsmanship that is synonymous with his name.
William (Giullermo) Del Pilar was a New York classical guitar maker born around 1921. Del Pilar came from a Puerto Rican family of cabinet makers, and got his start in luthiery when he was asked to fix a guitar broken in a fight. Soon he was making guitars and selling them for $10. After marrying Ana Elisa Ruiz in the early 1940s Del Pilar moved to Brooklyn, setting up shop at 396 Atlantic Avenue. Around 1945 his son, William/Giullermo Junior, was born and William Junior later joined his father in the business. They later moved to 220 Atlantic Avenue,Cobble Hill section of Brooklyn, wheere working together they produced around 40 guitars per year at most. Del Pilar Senior gained recognition in 1959 by carrying out emergency repairs on Andres Segovia's guitar before a New York concert. By the 1993 Del Pilar senior had retired leaving William Junior to carry on the business.
The top of the guitar is made from premium spruce, while the sides and back are crafted from luxurious maple which gives it a classic, bright flamenco tone. The neck is made from mahogany and the fingerboard is beautiful ebony. The guitar features traditional flamenco-style tuning pegs, giving it an authentic sound and feel.
 It has a bright, clear sound with a distinctive and unmistakable warmth that these guitar are synonymous with. The guitar's unique construction provides a perfect balance between volume and projection, making it ideal for performances in small venues or intimate settings.
This exquisite guitar is in excellent condition, with only minor wear and tear that is to be expected from a vintage instrument. Its beauty and superior sound quality make it a prized possession for any guitar enthusiast, musician or collector. 
With its rich vintage and unparalleled craftsmanship, this guitar is a true masterpiece that may only appreciate in value over time.
Add To Your Wishlist
Send to a friend
Recommend this to a friend by entering their email address in the box below.