1964 Fender Stratocaster ex-Robin Trower + OHSC
1964 Fender Stratocaster ex-Robin Trower + OHSC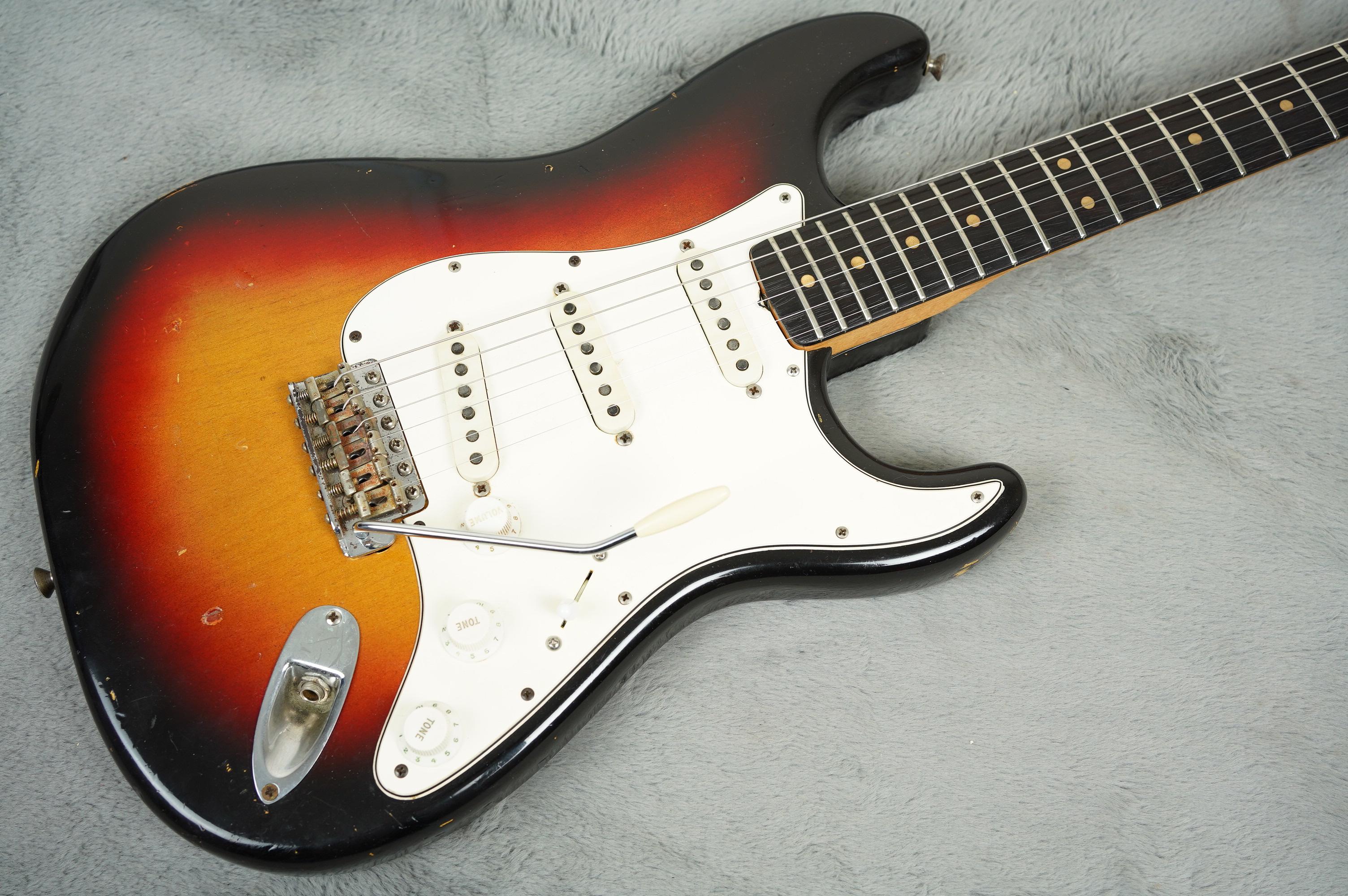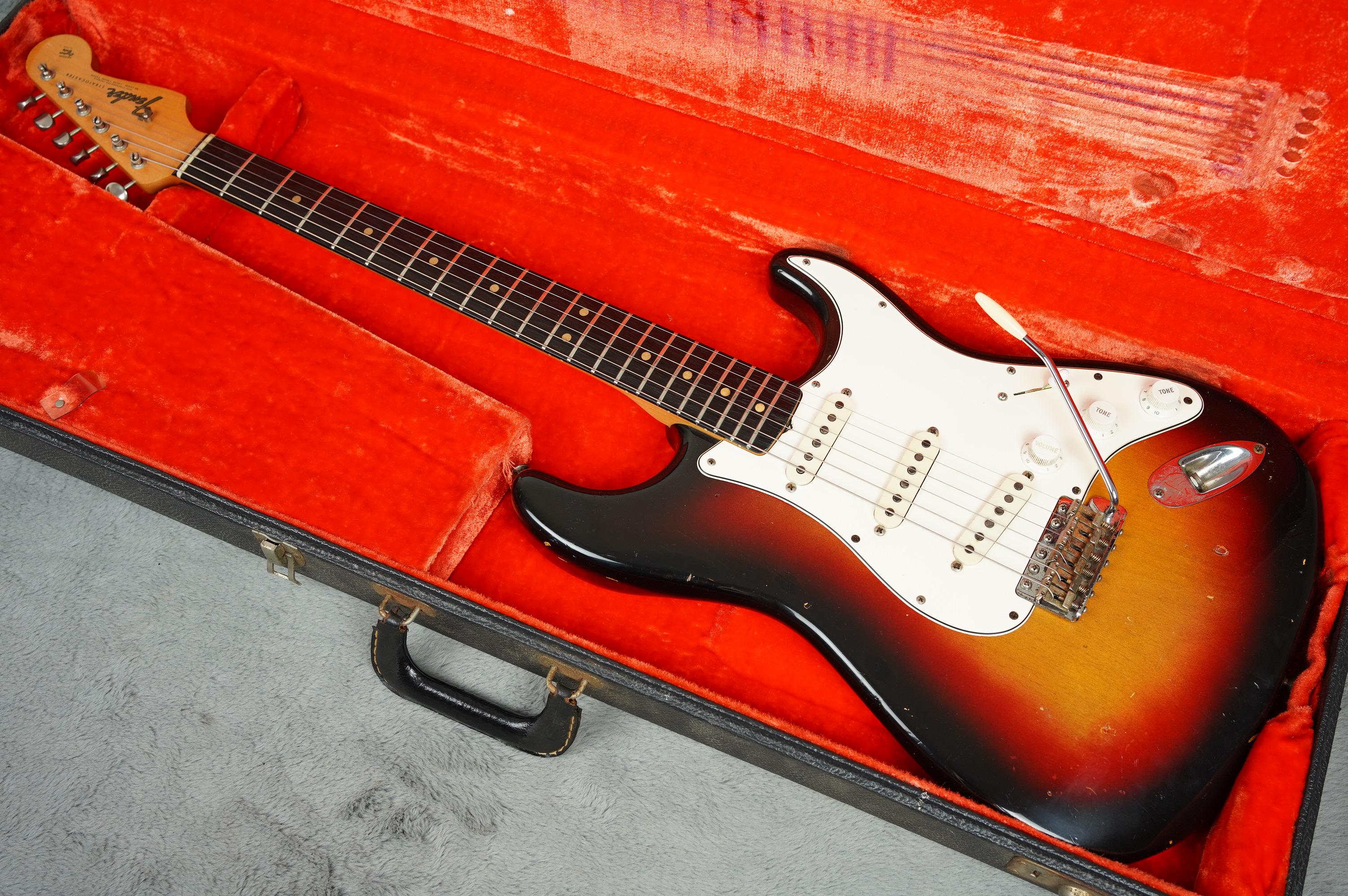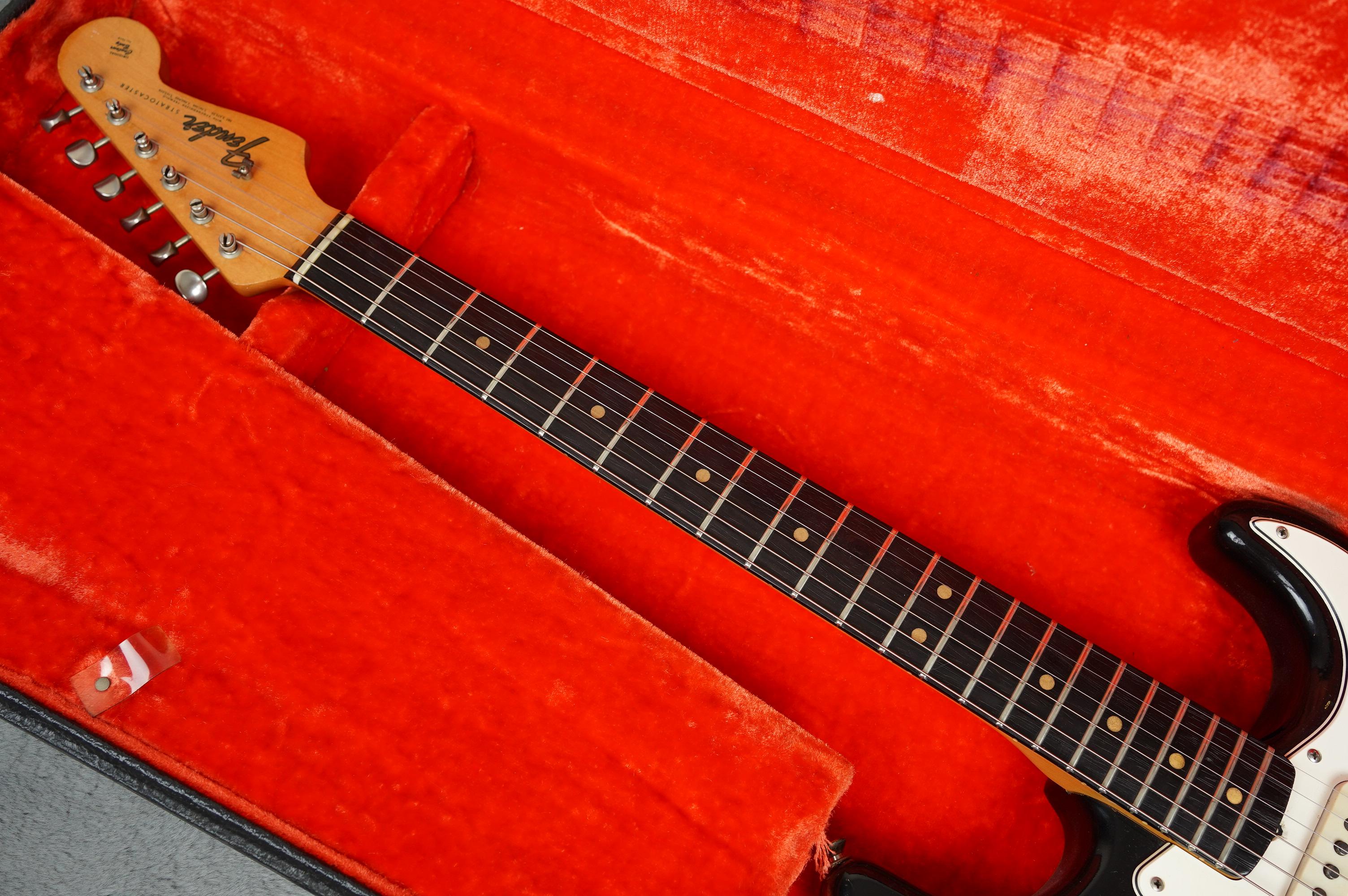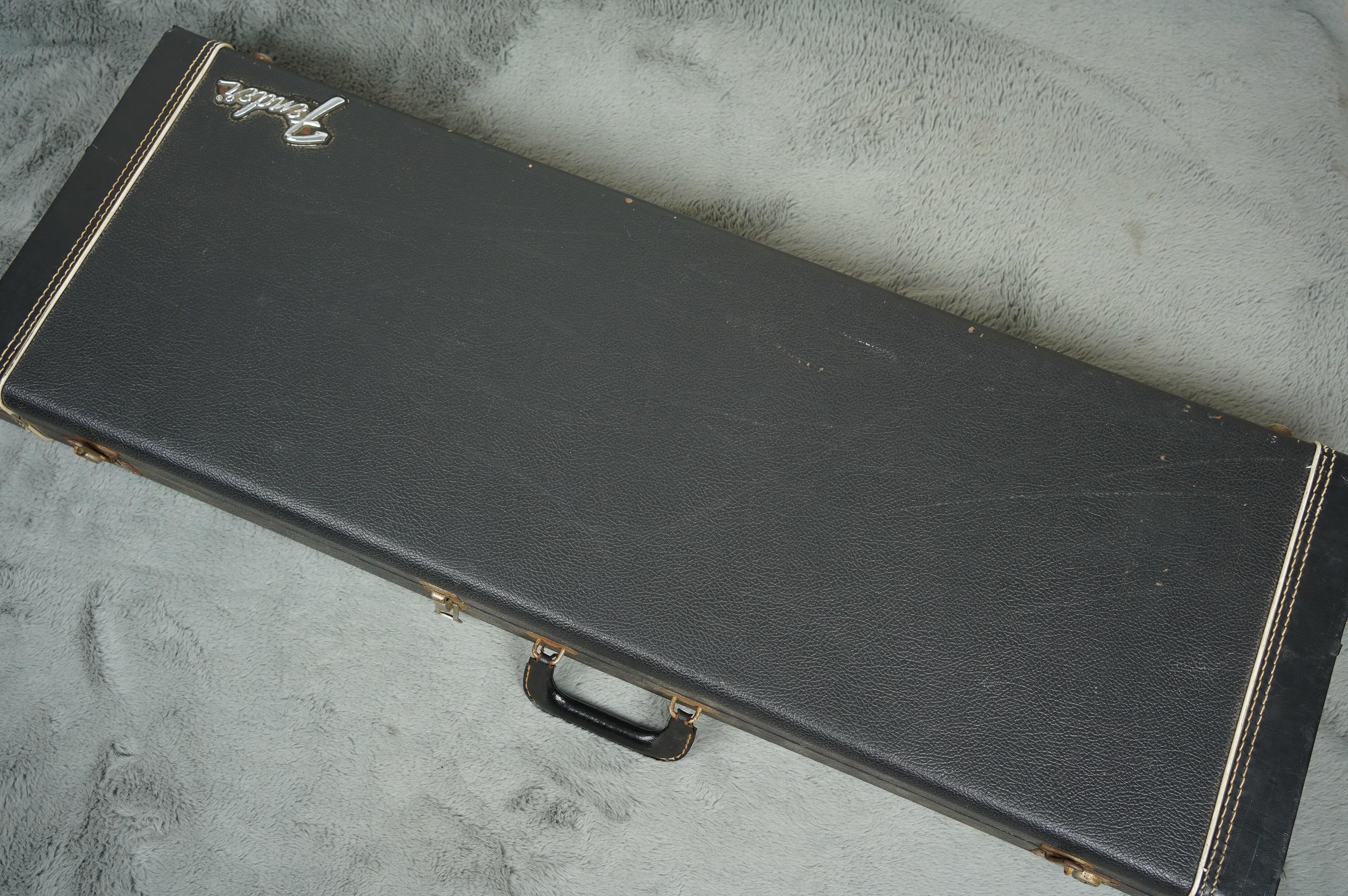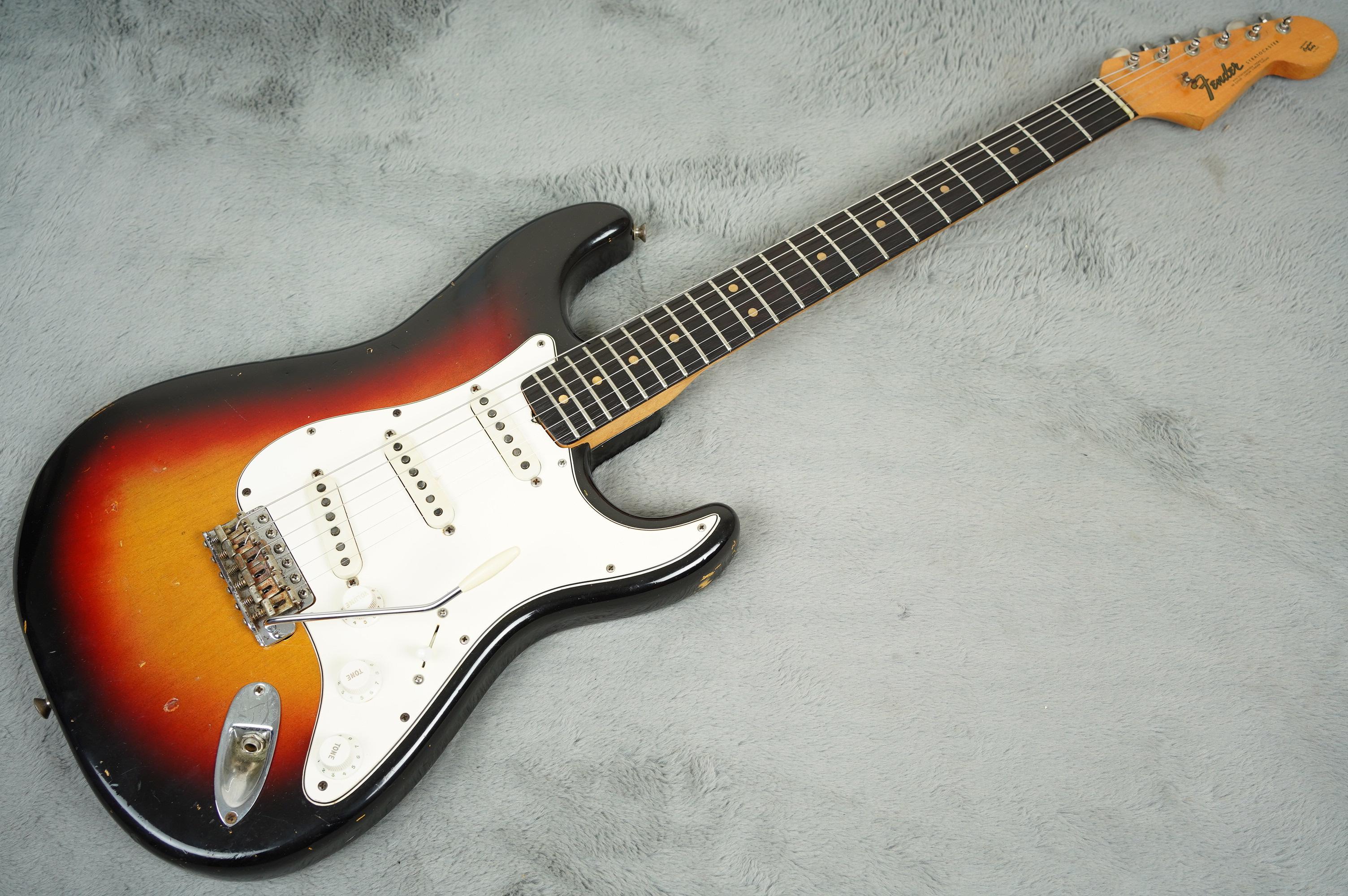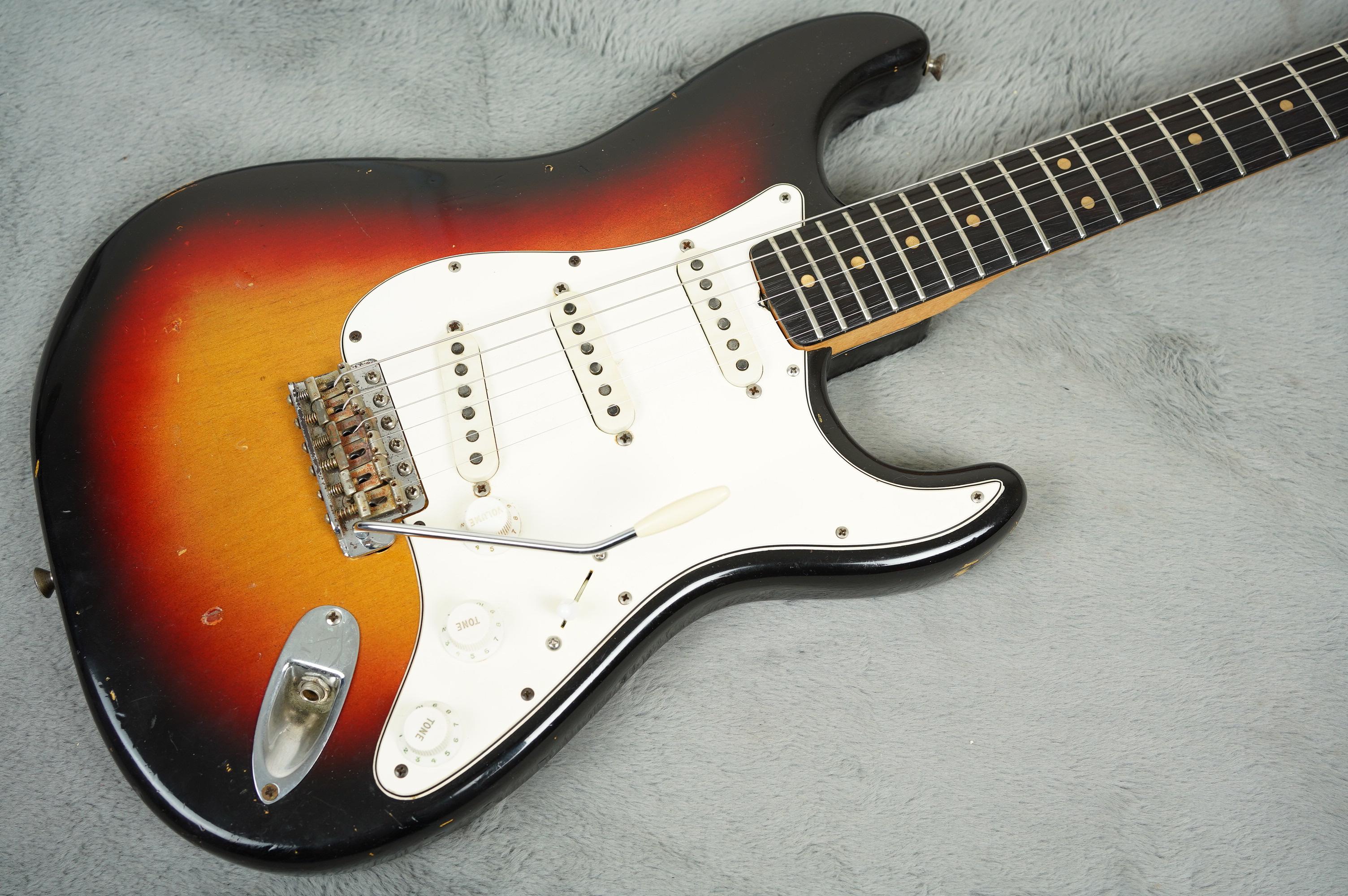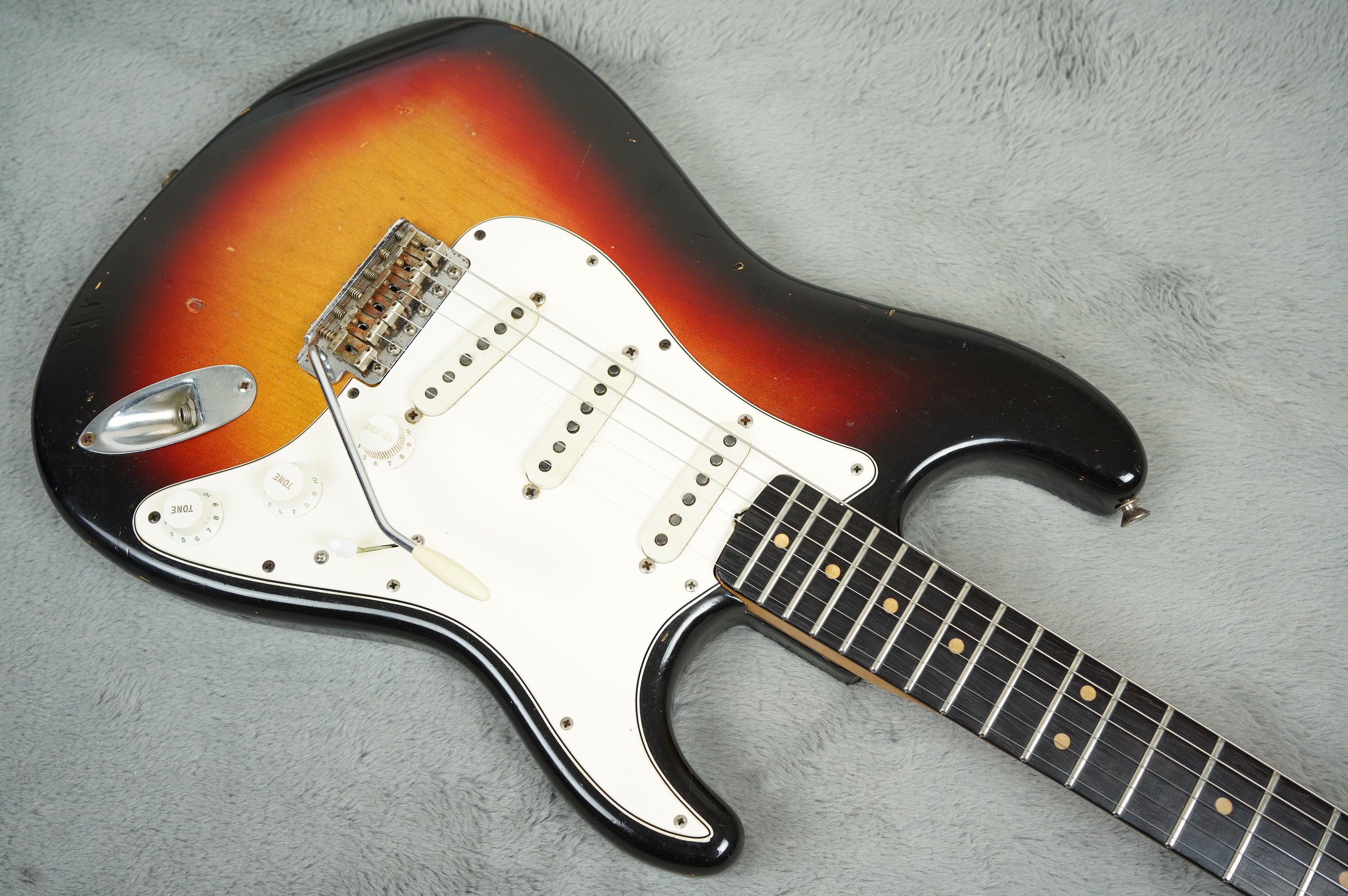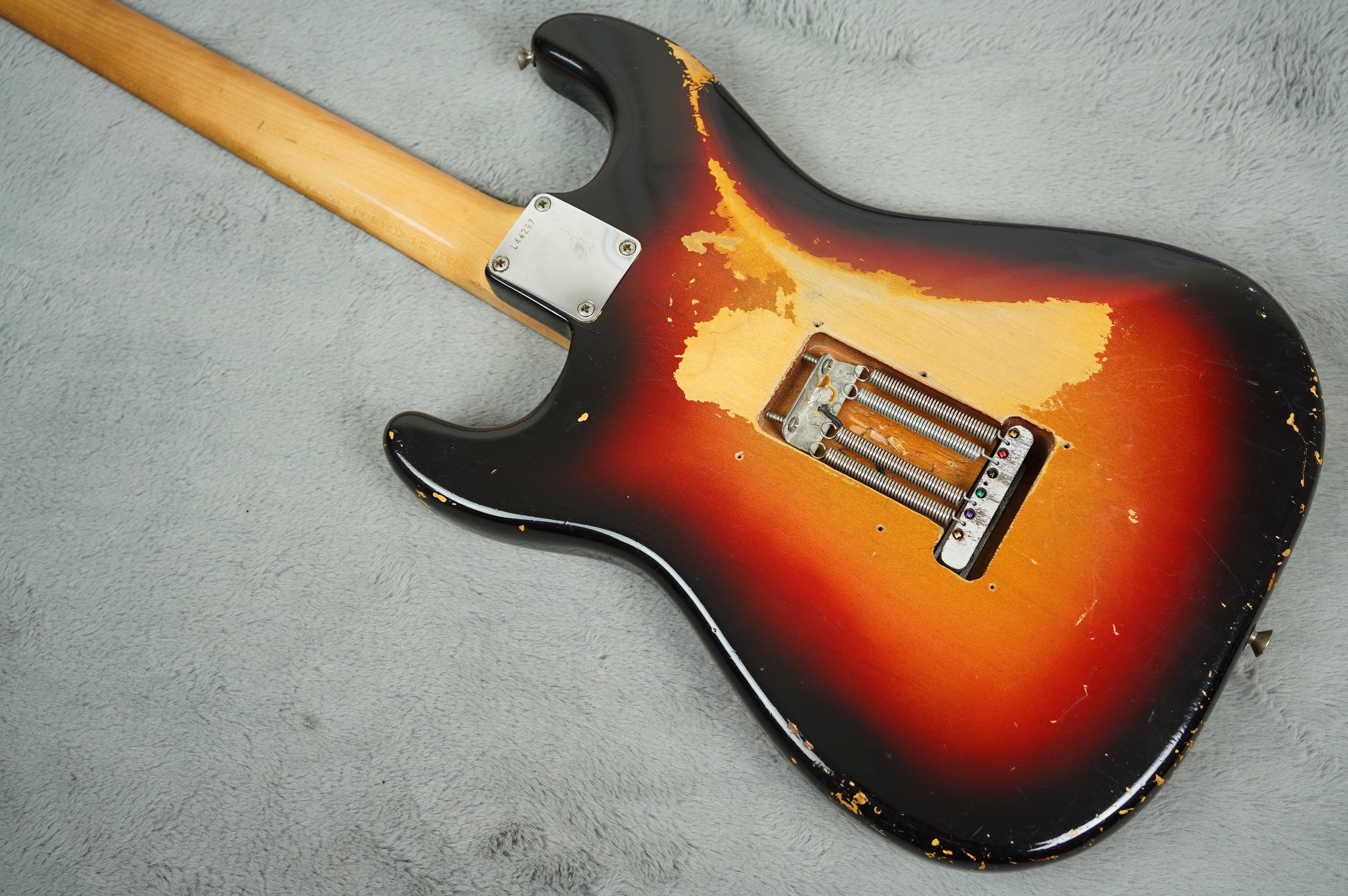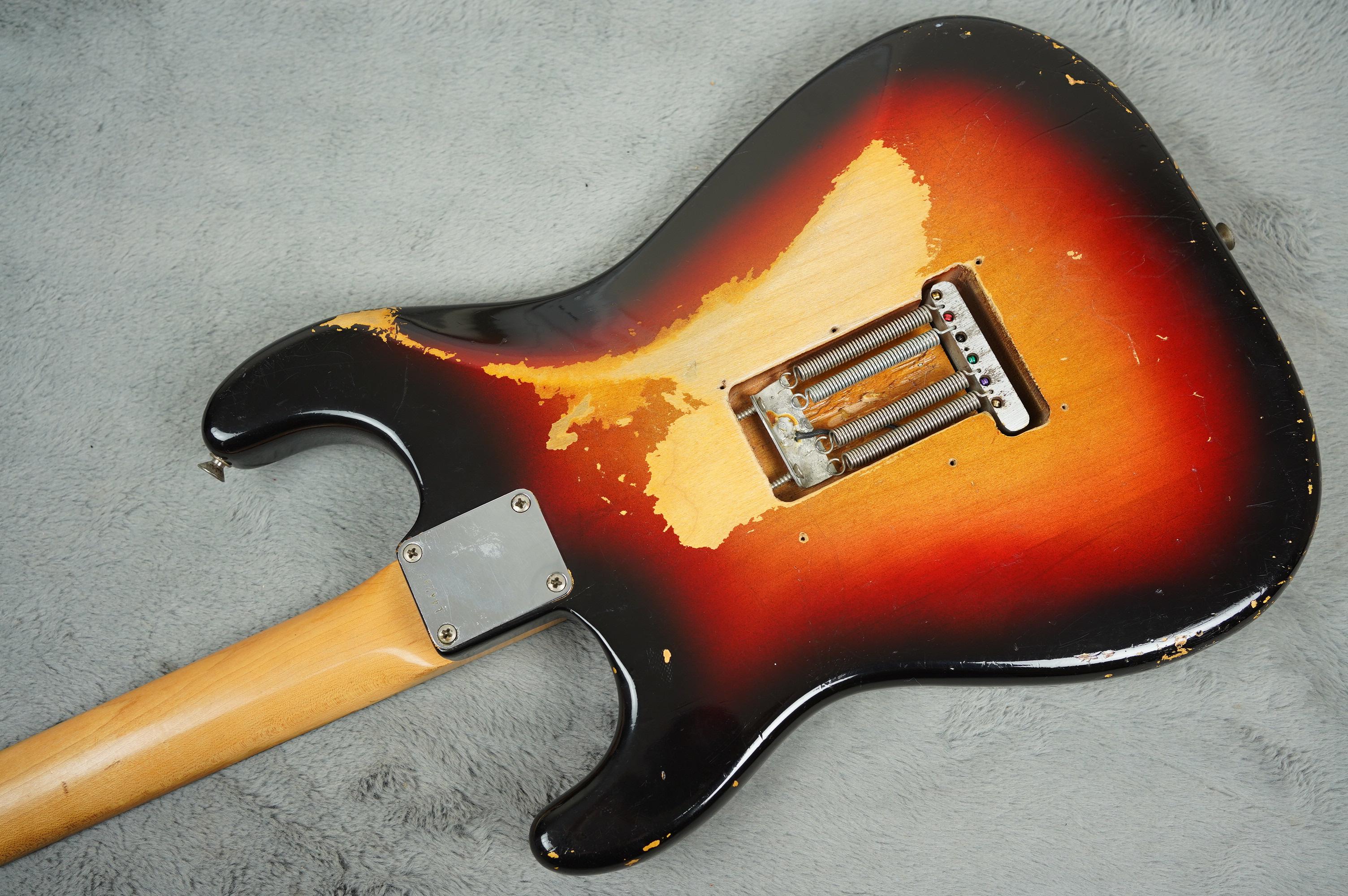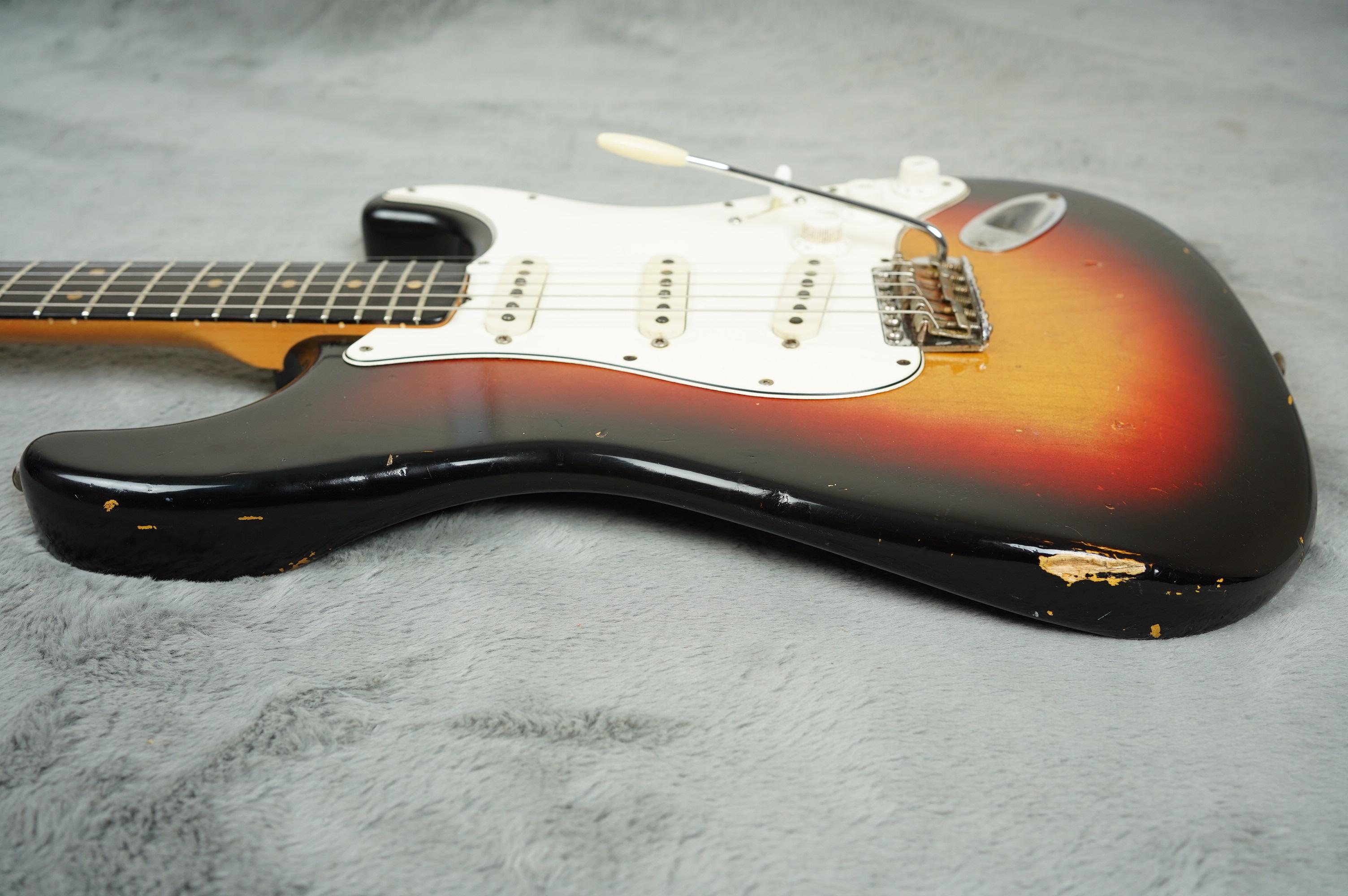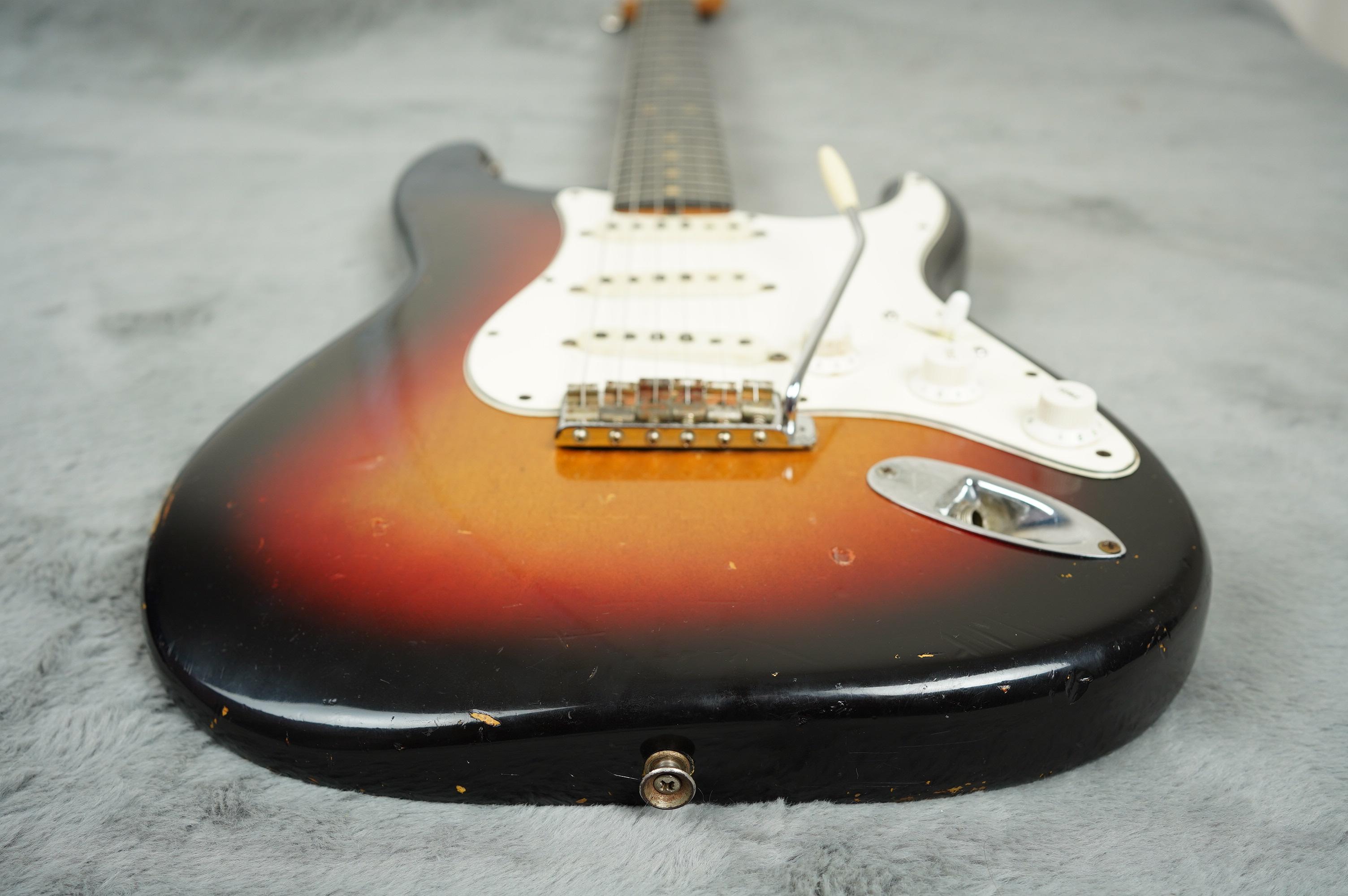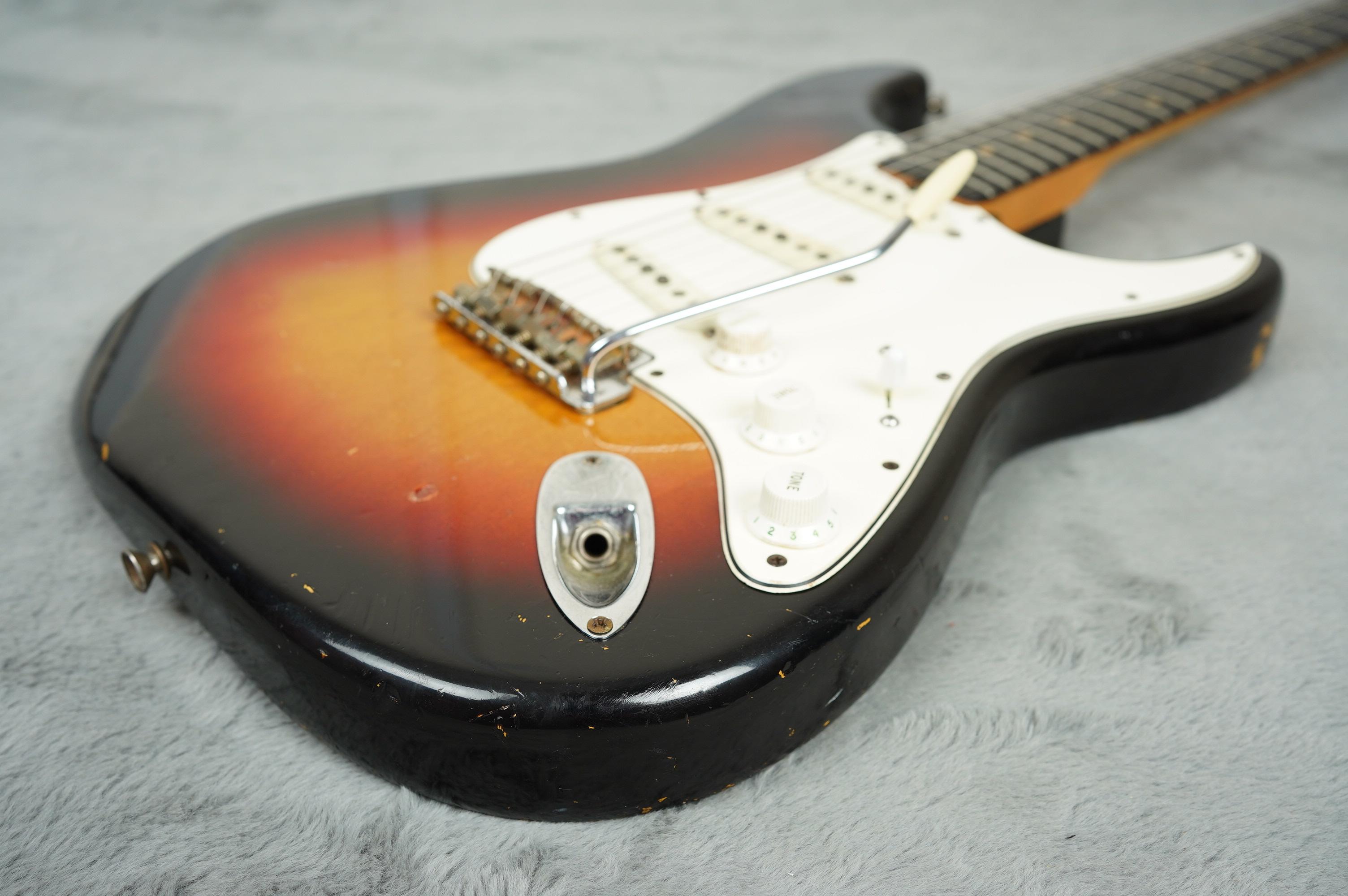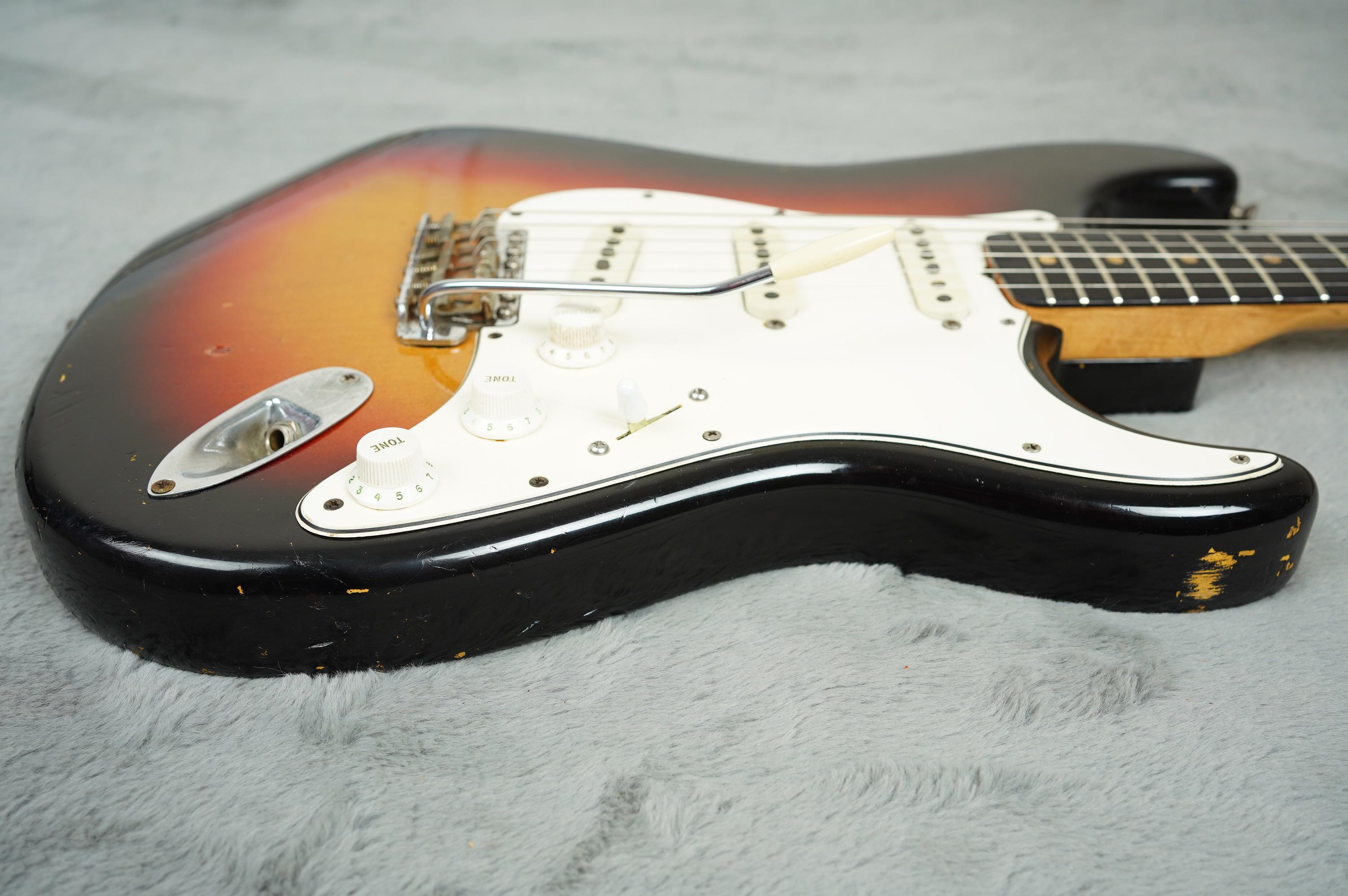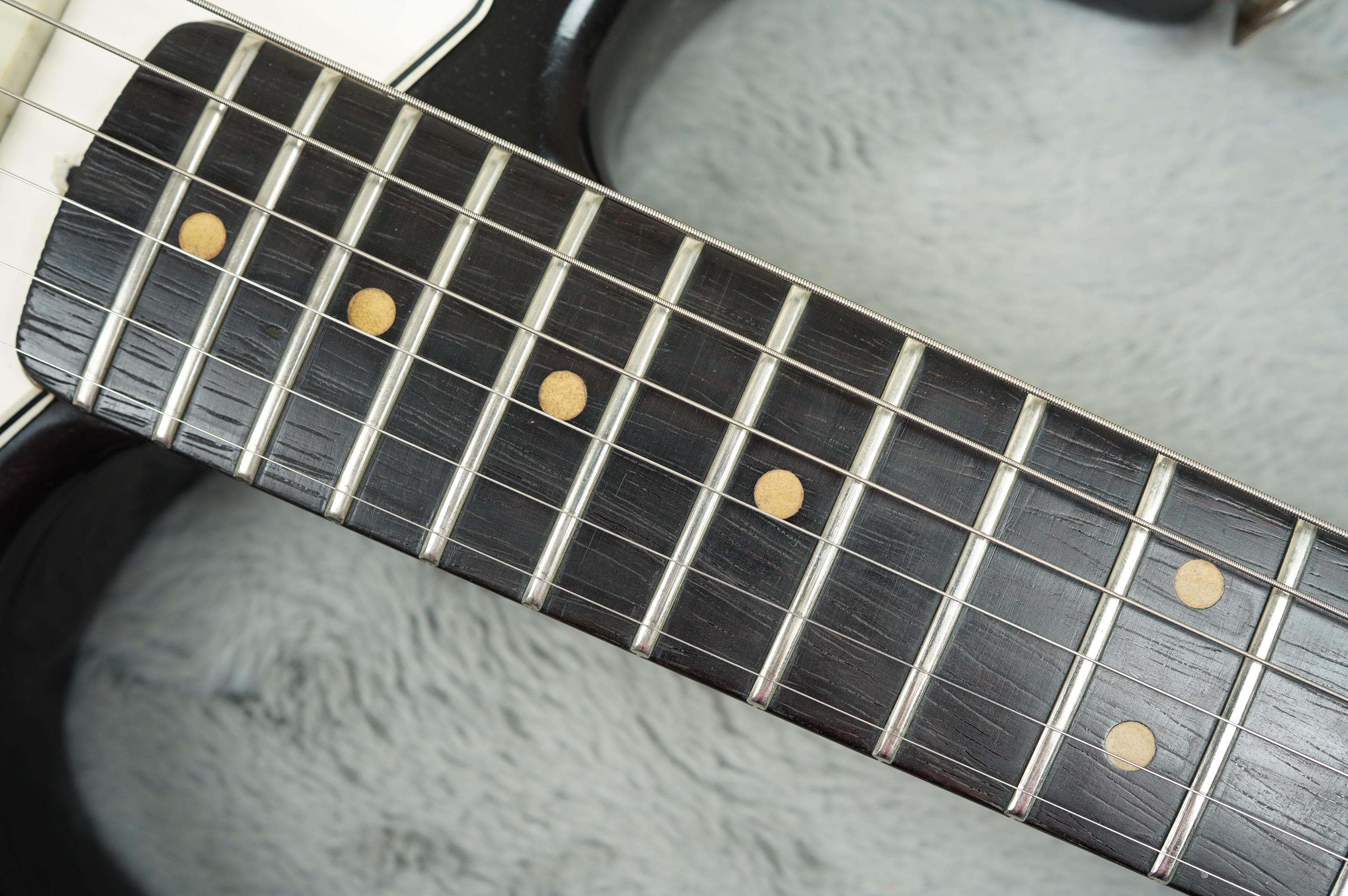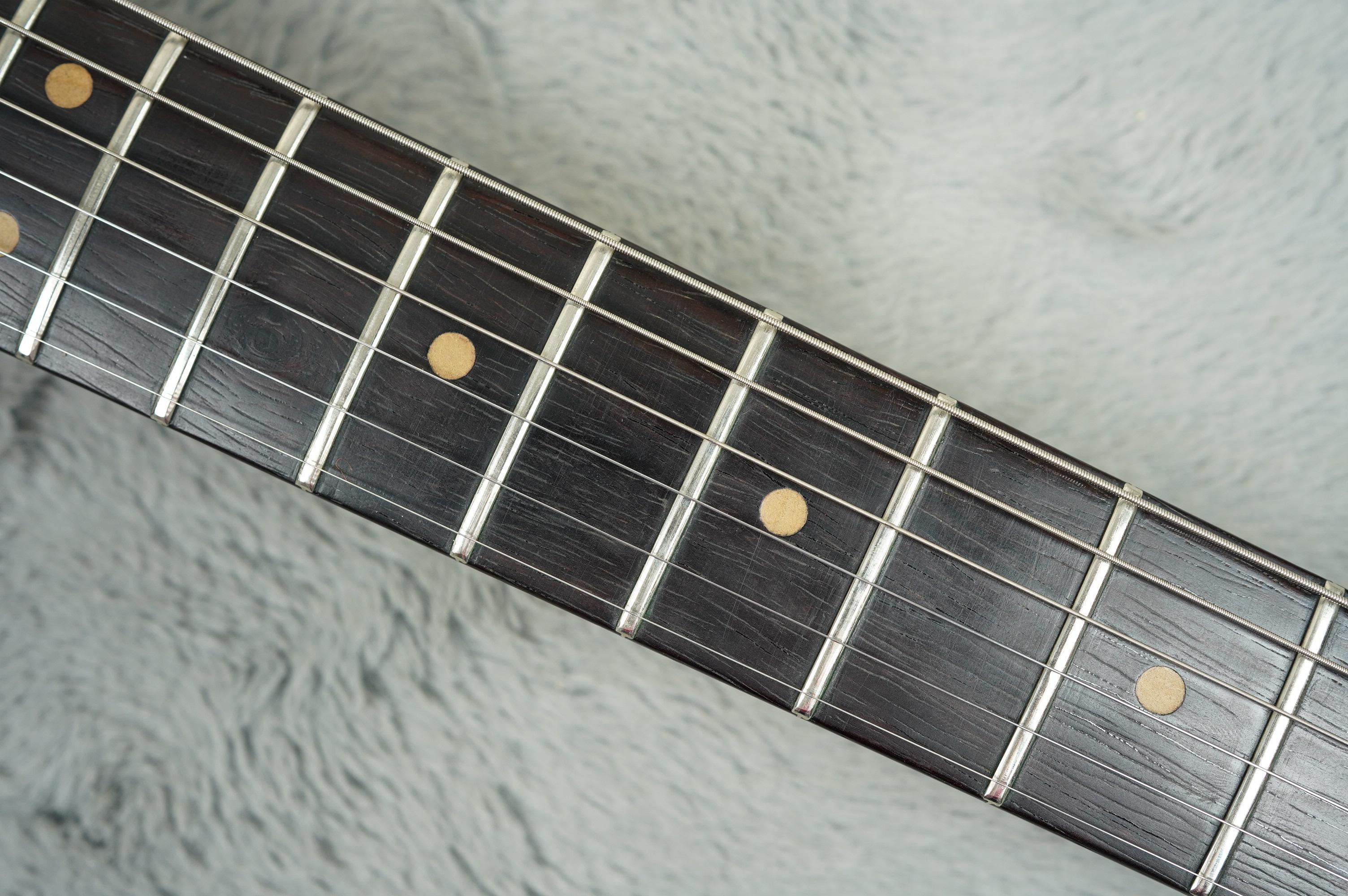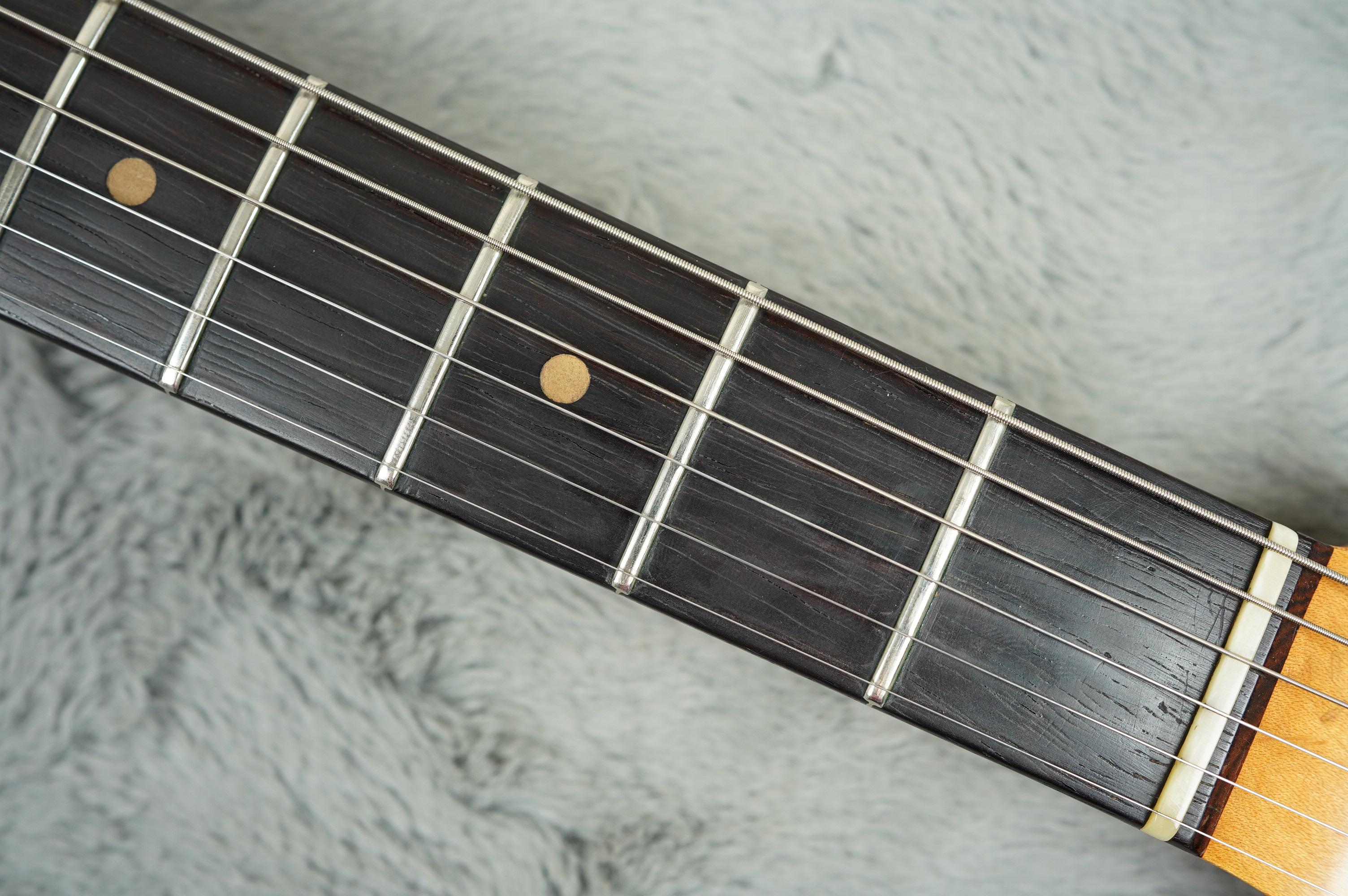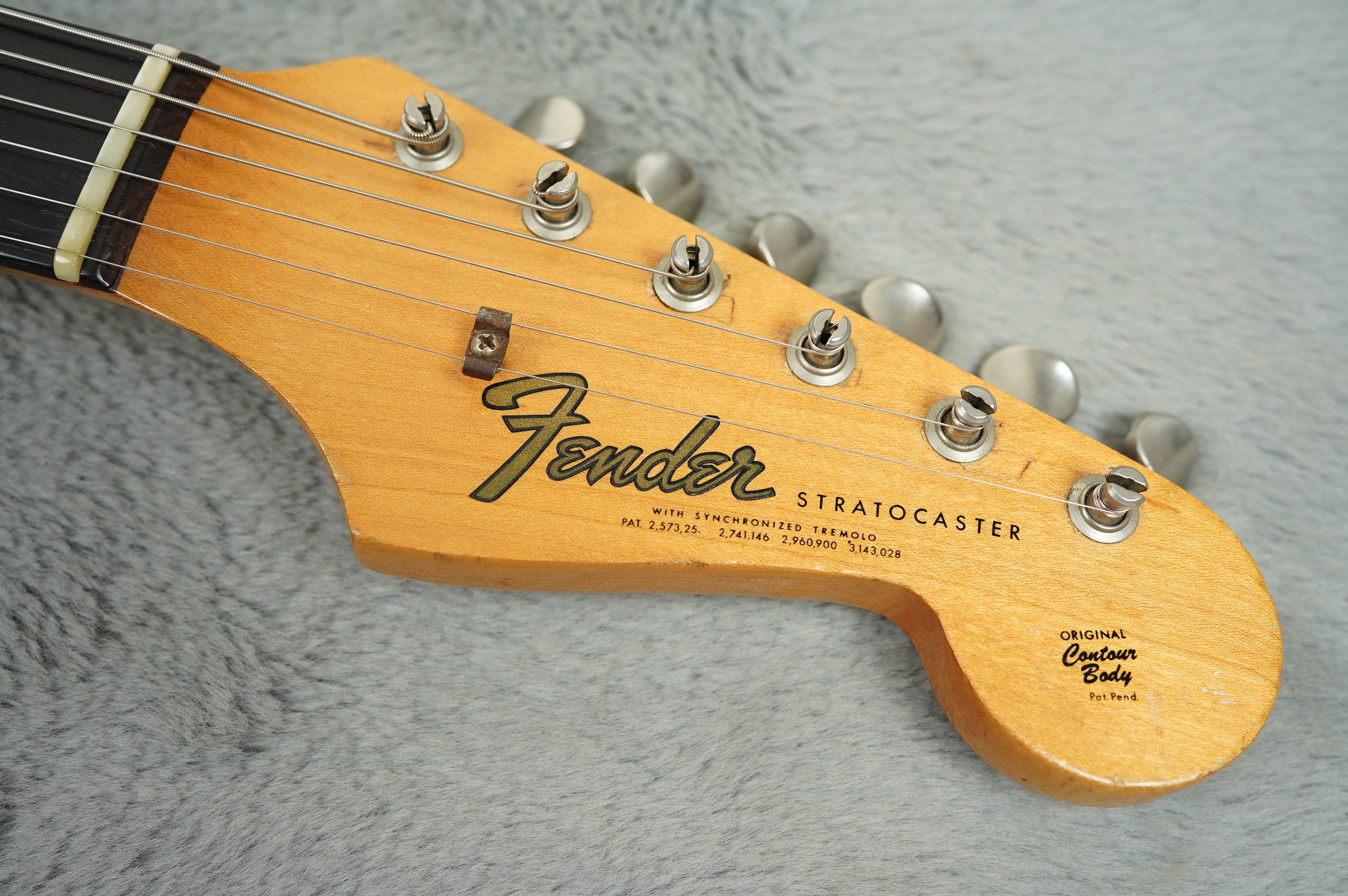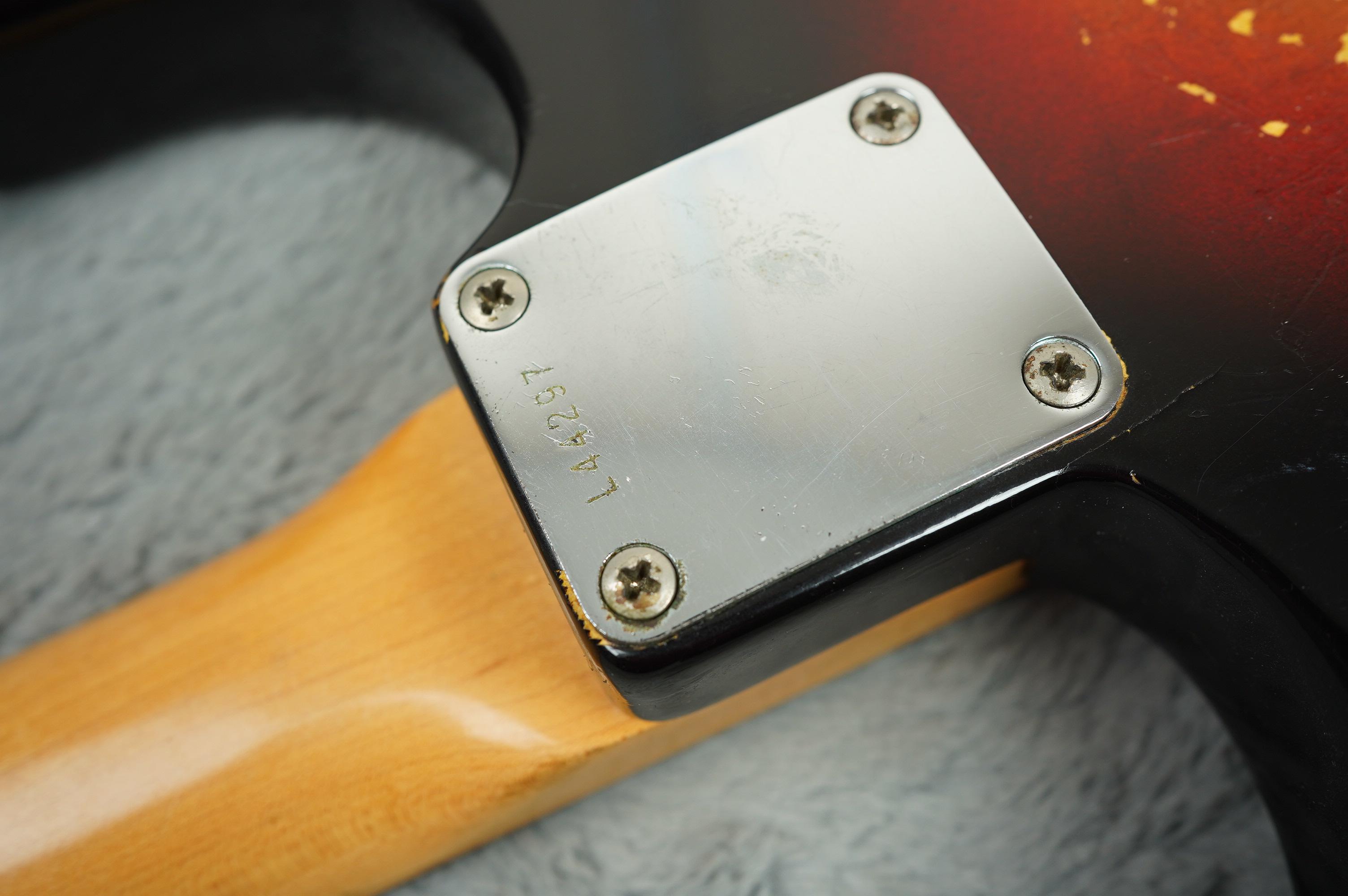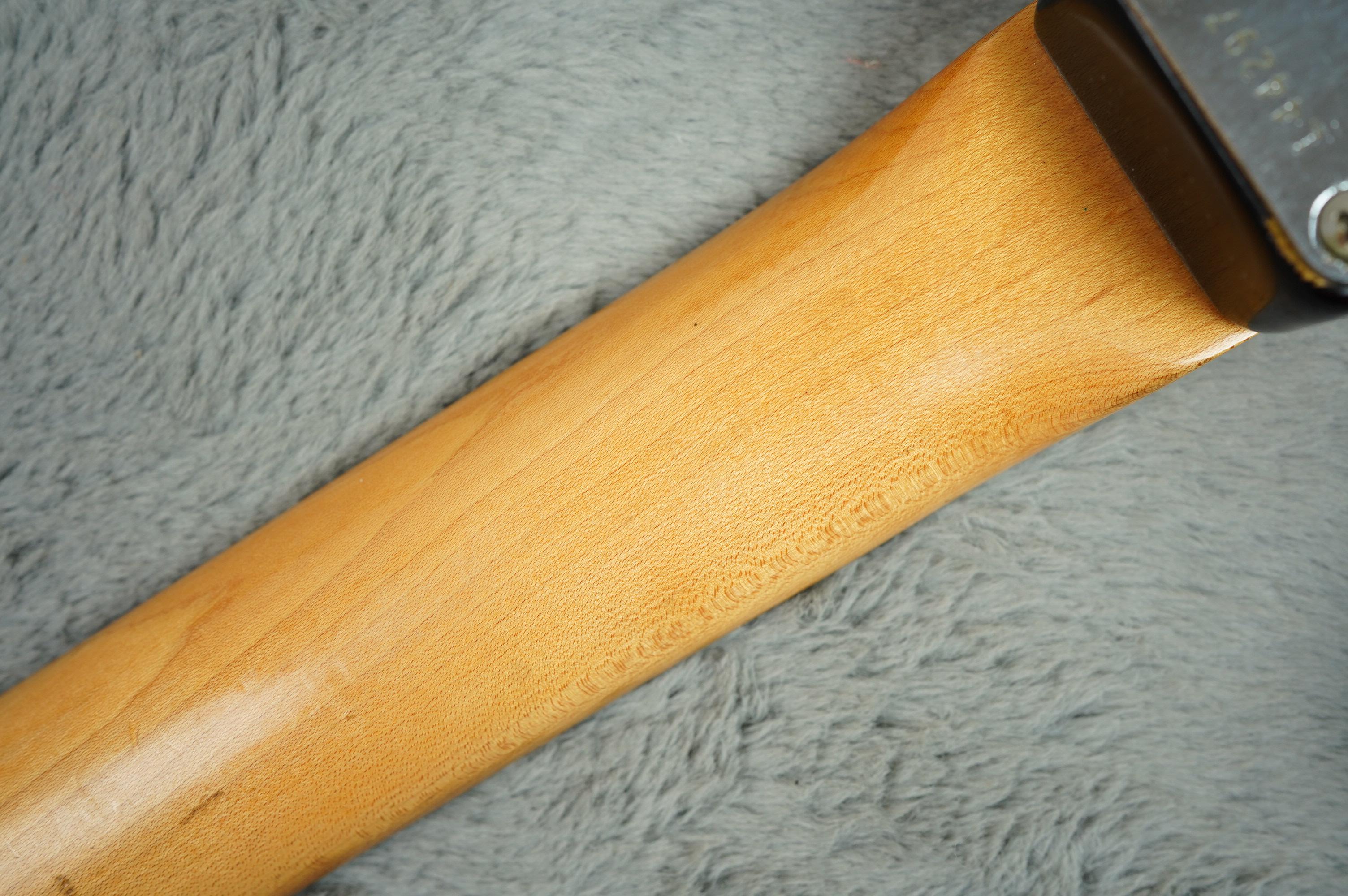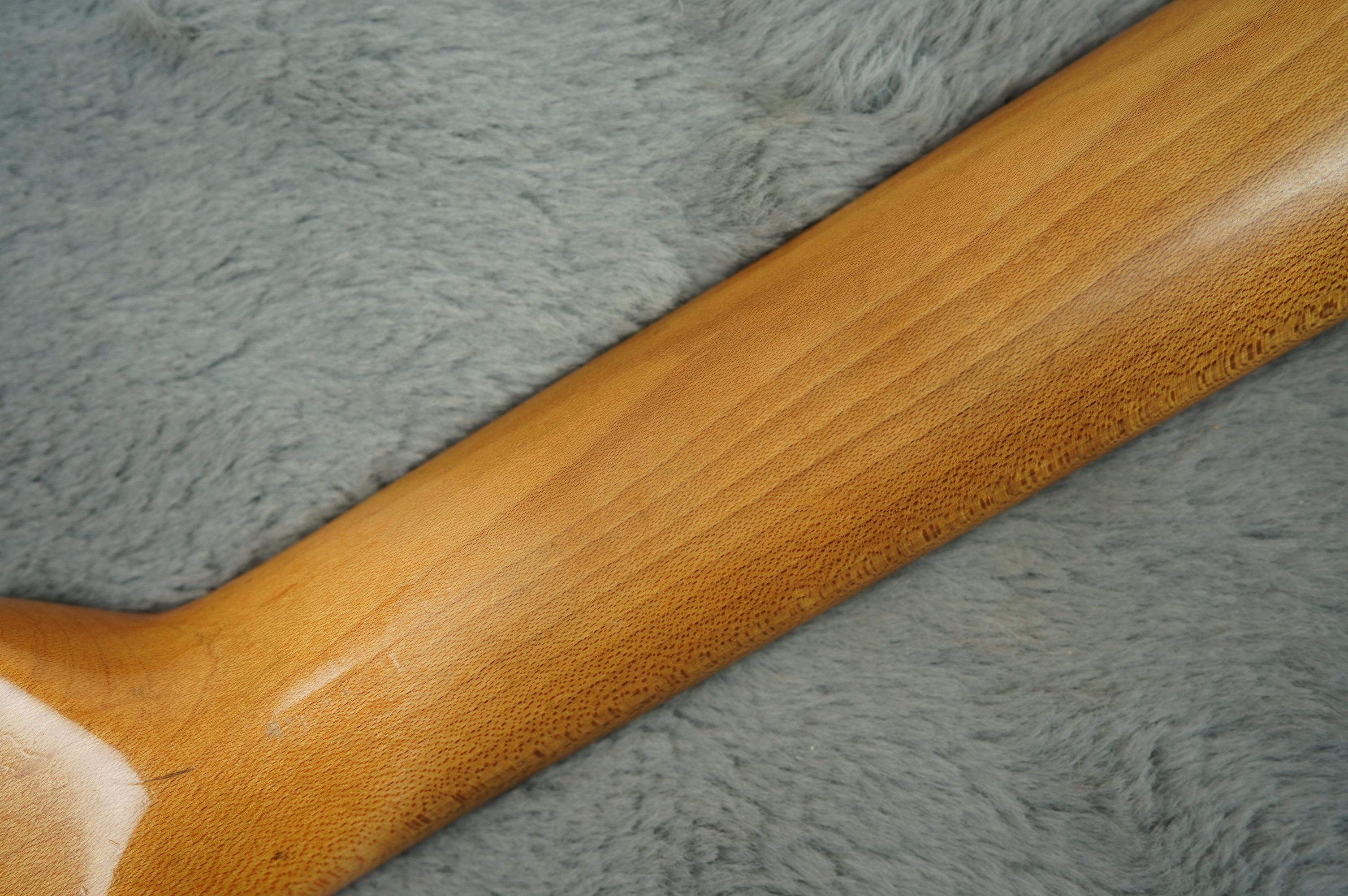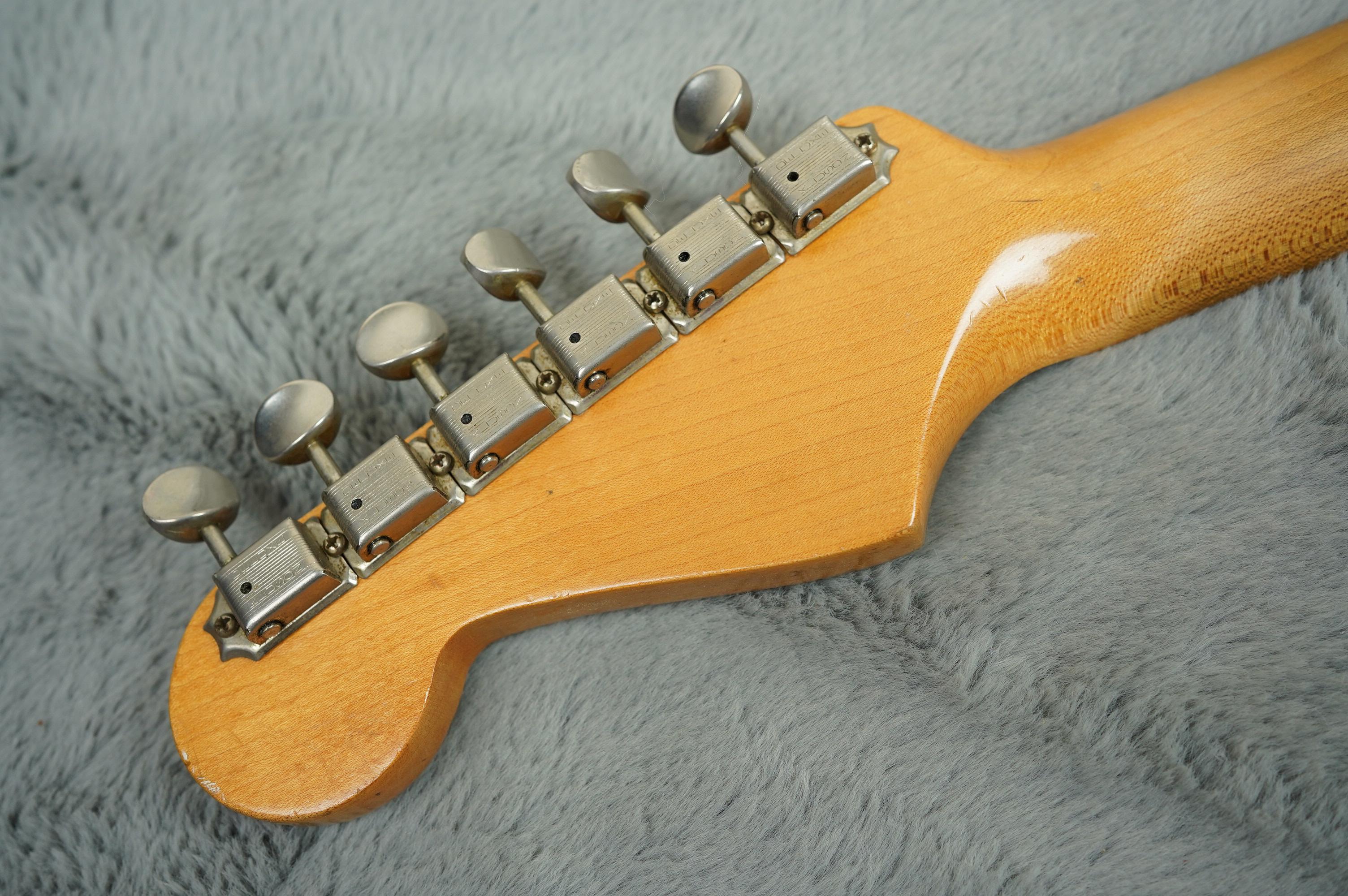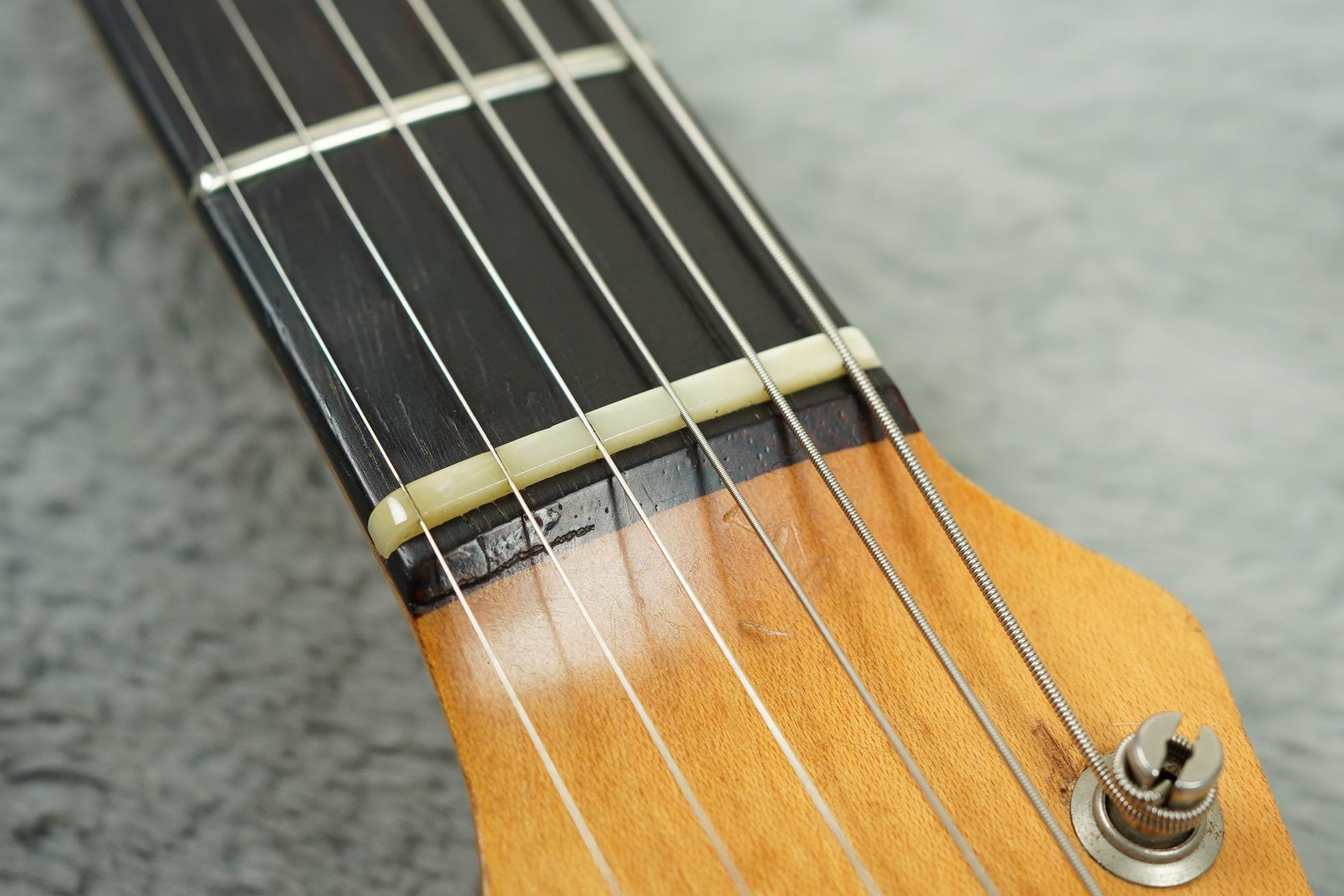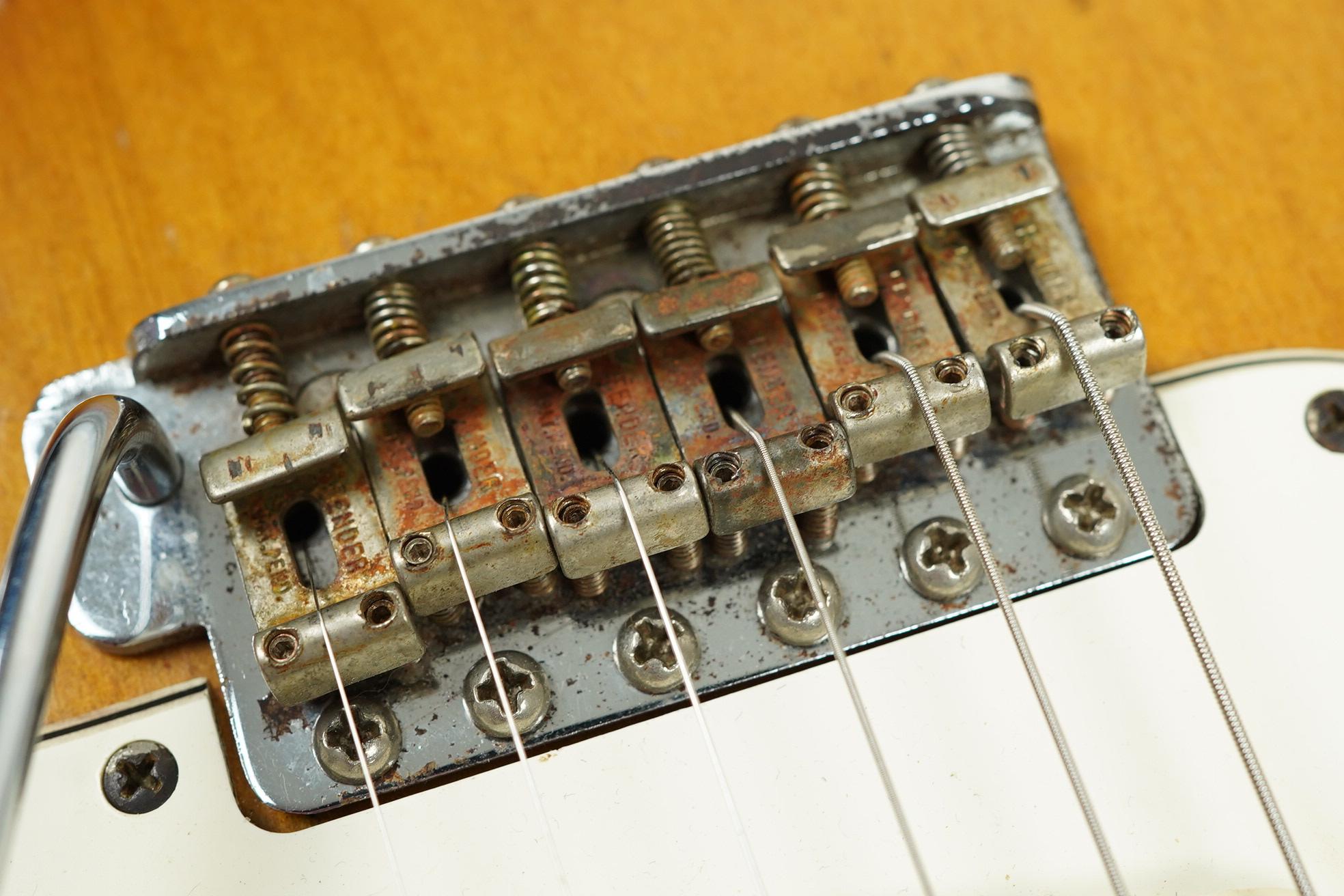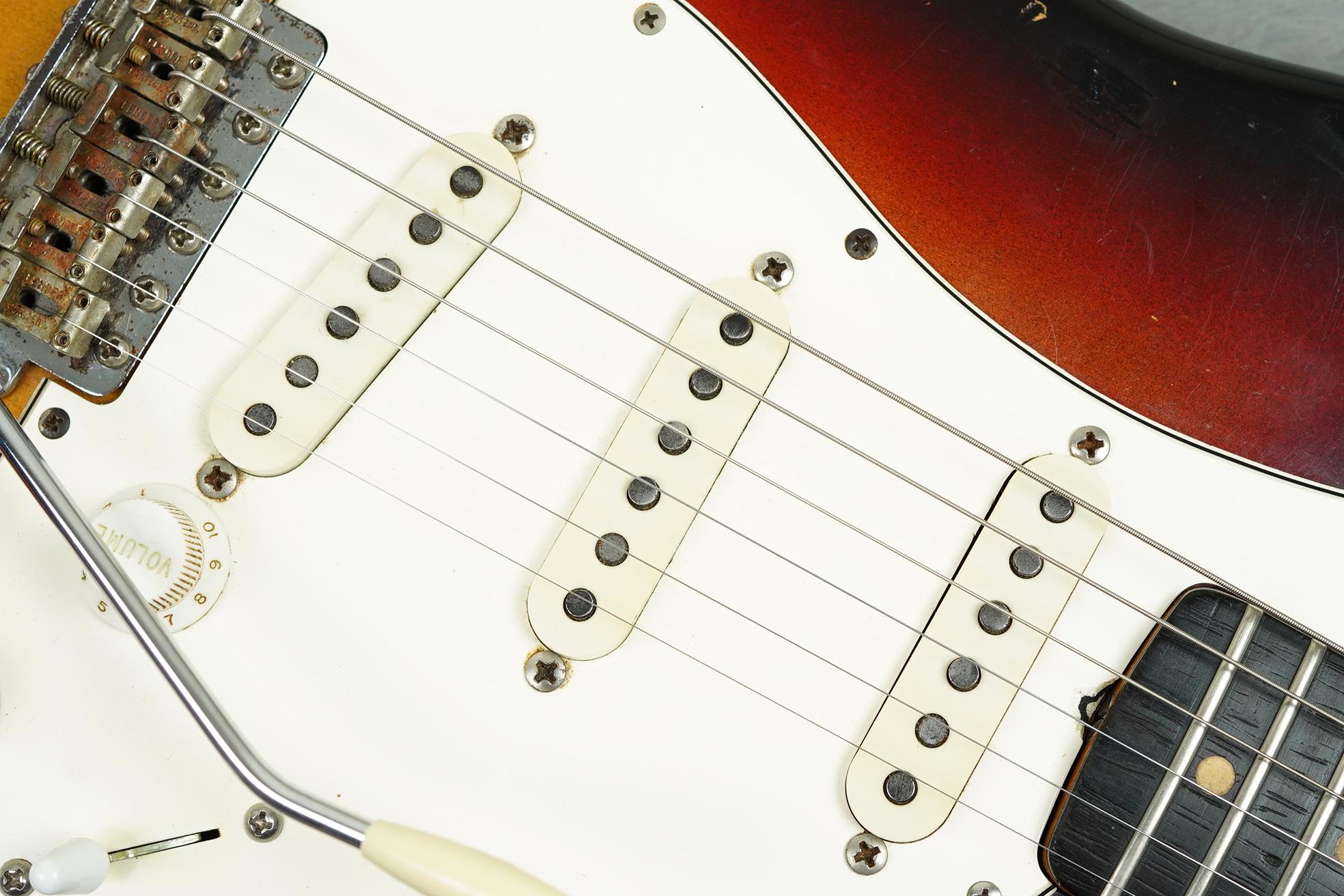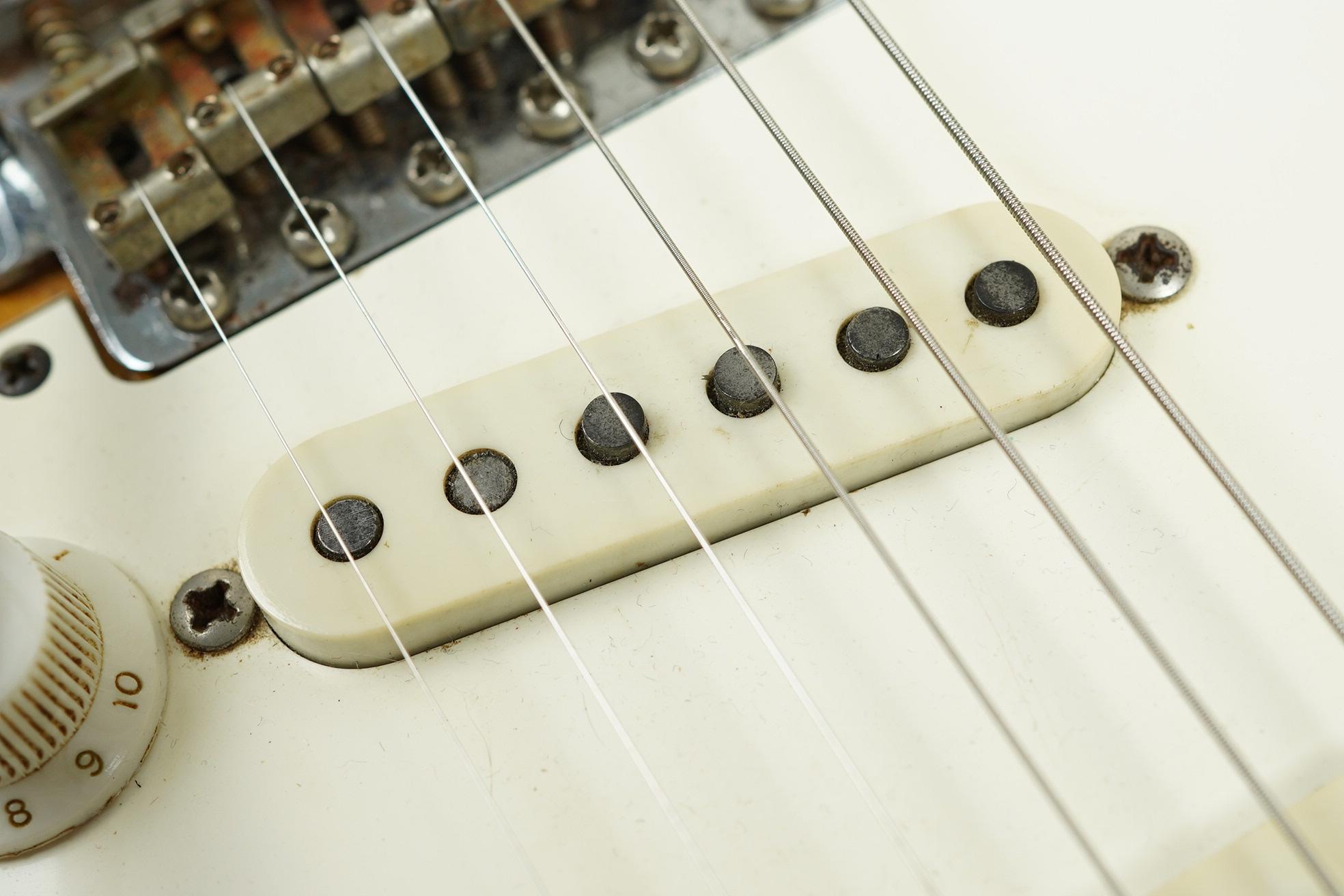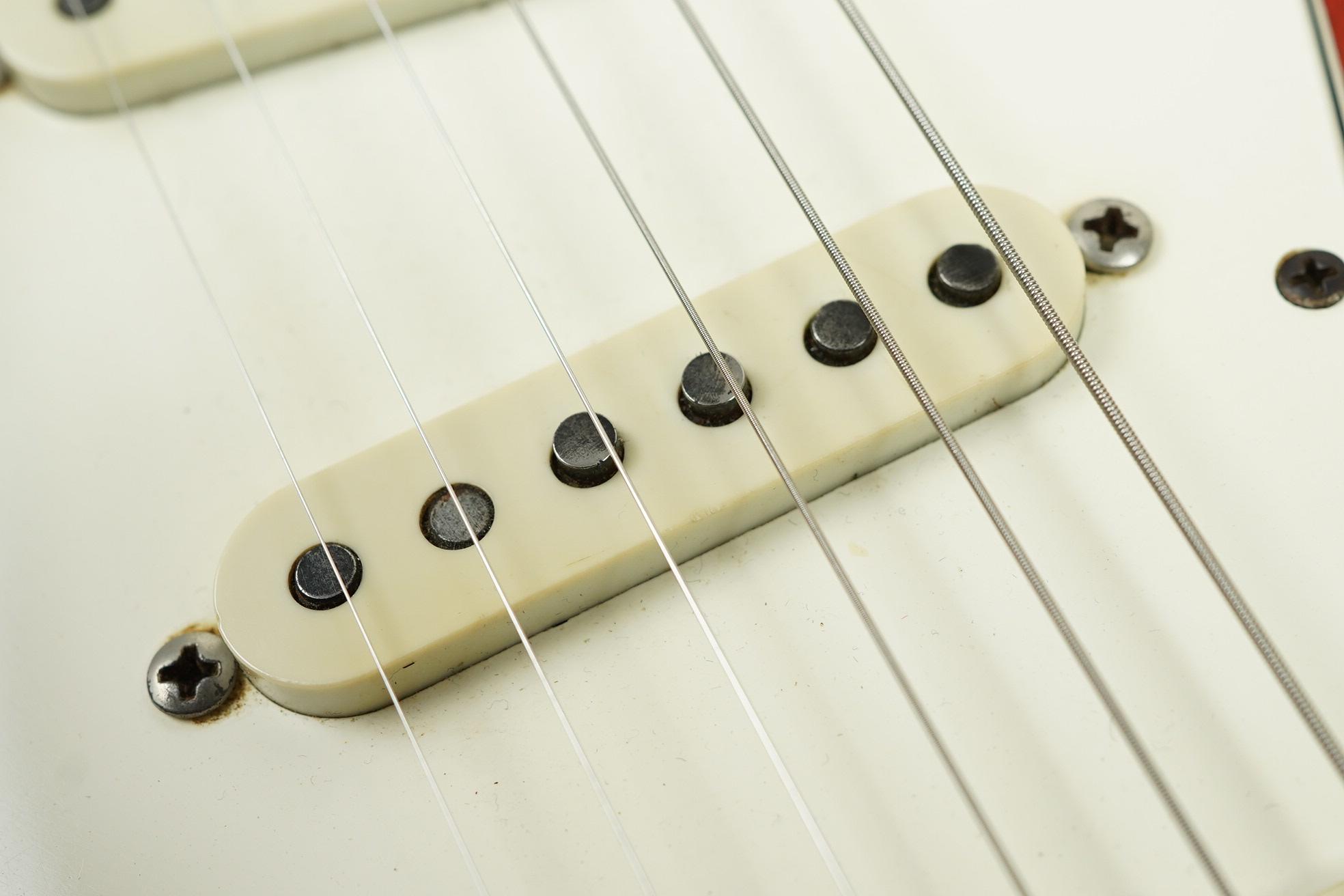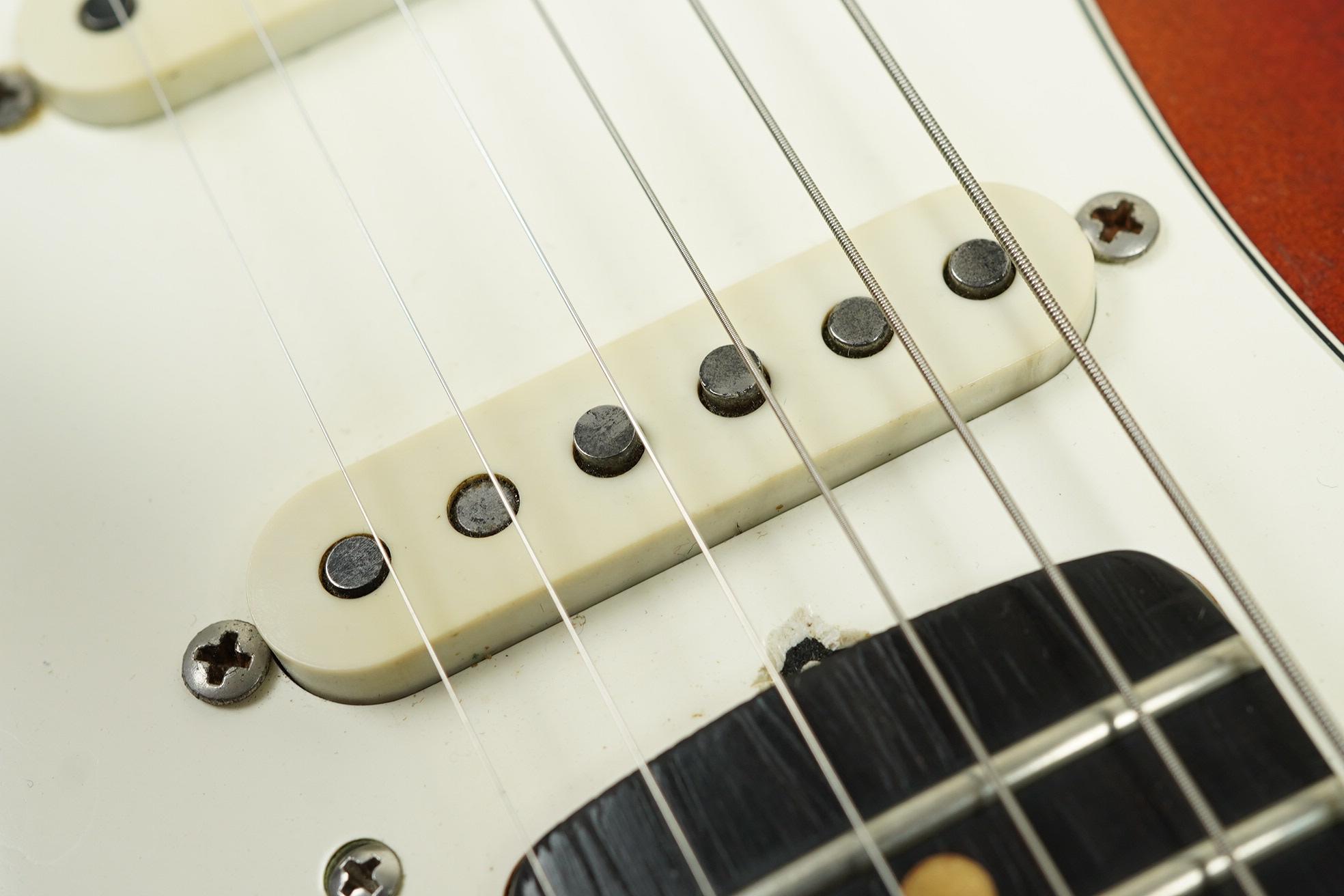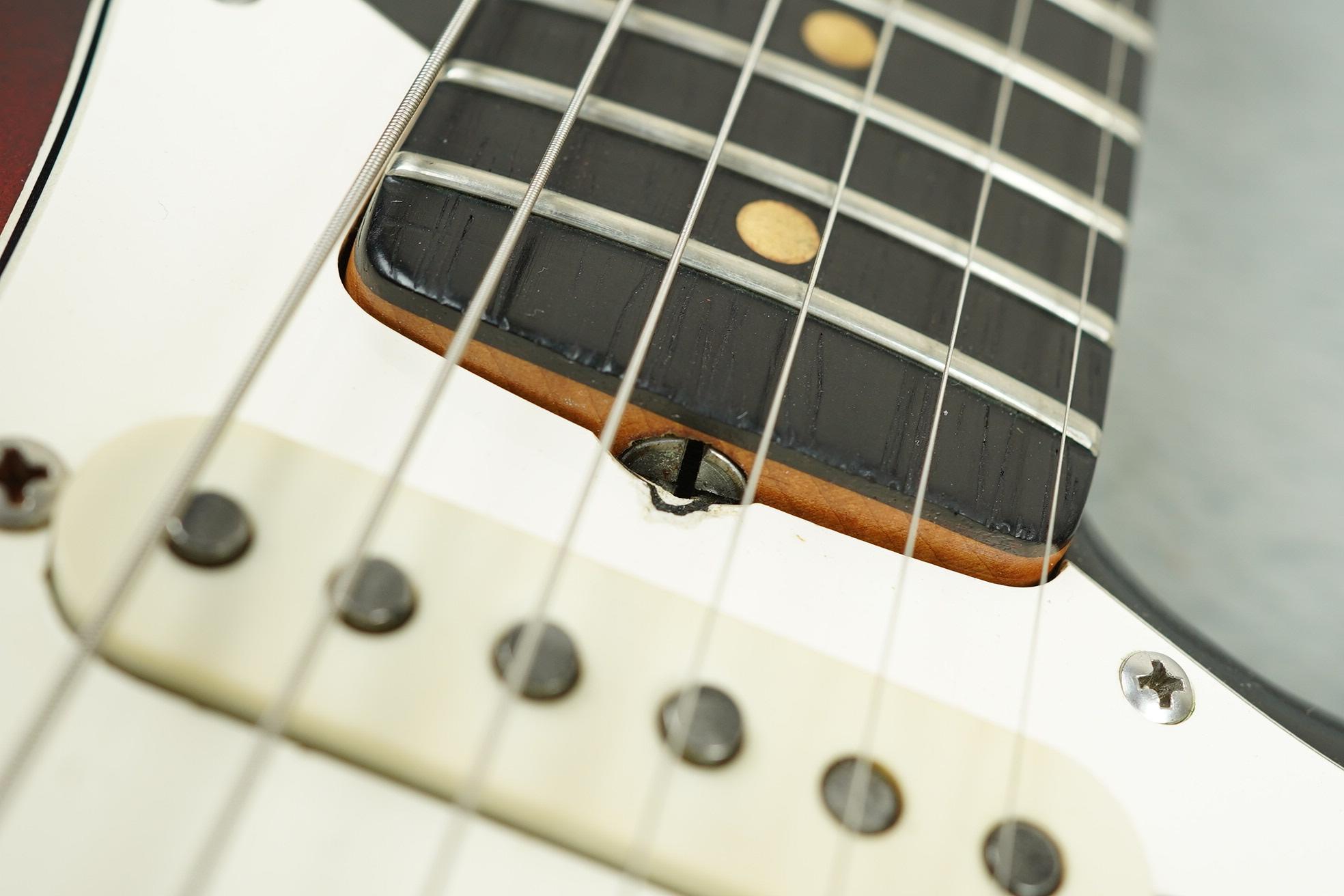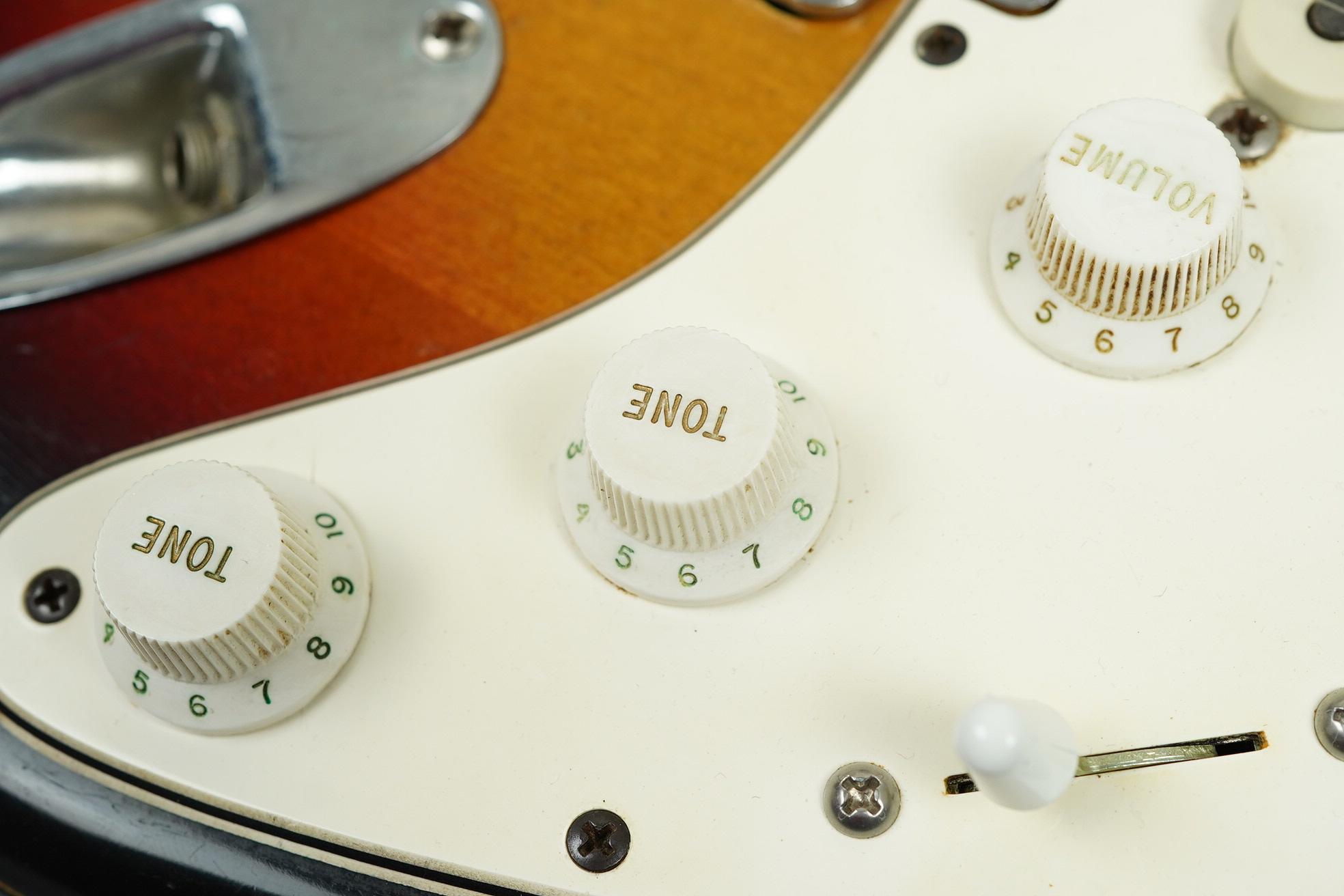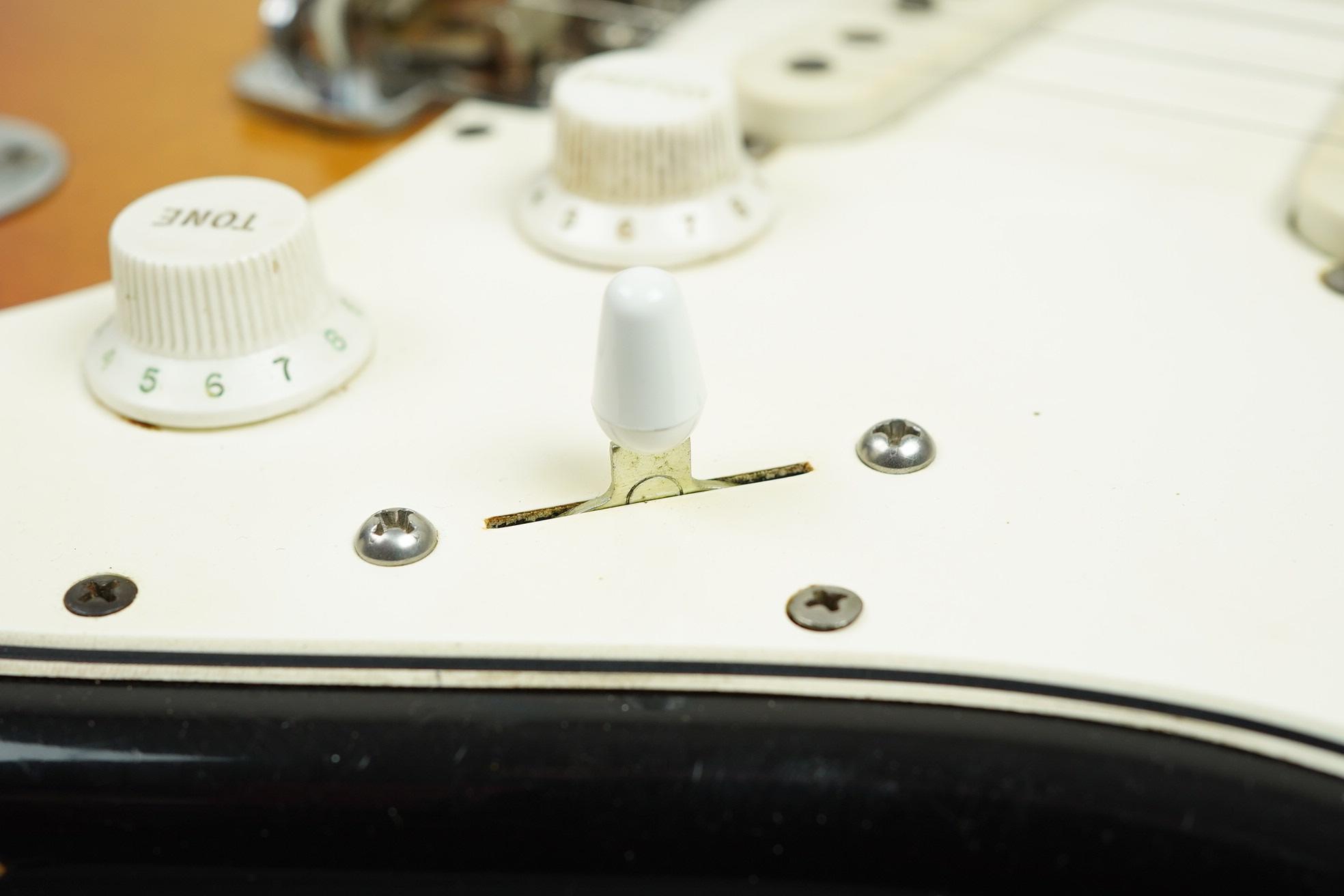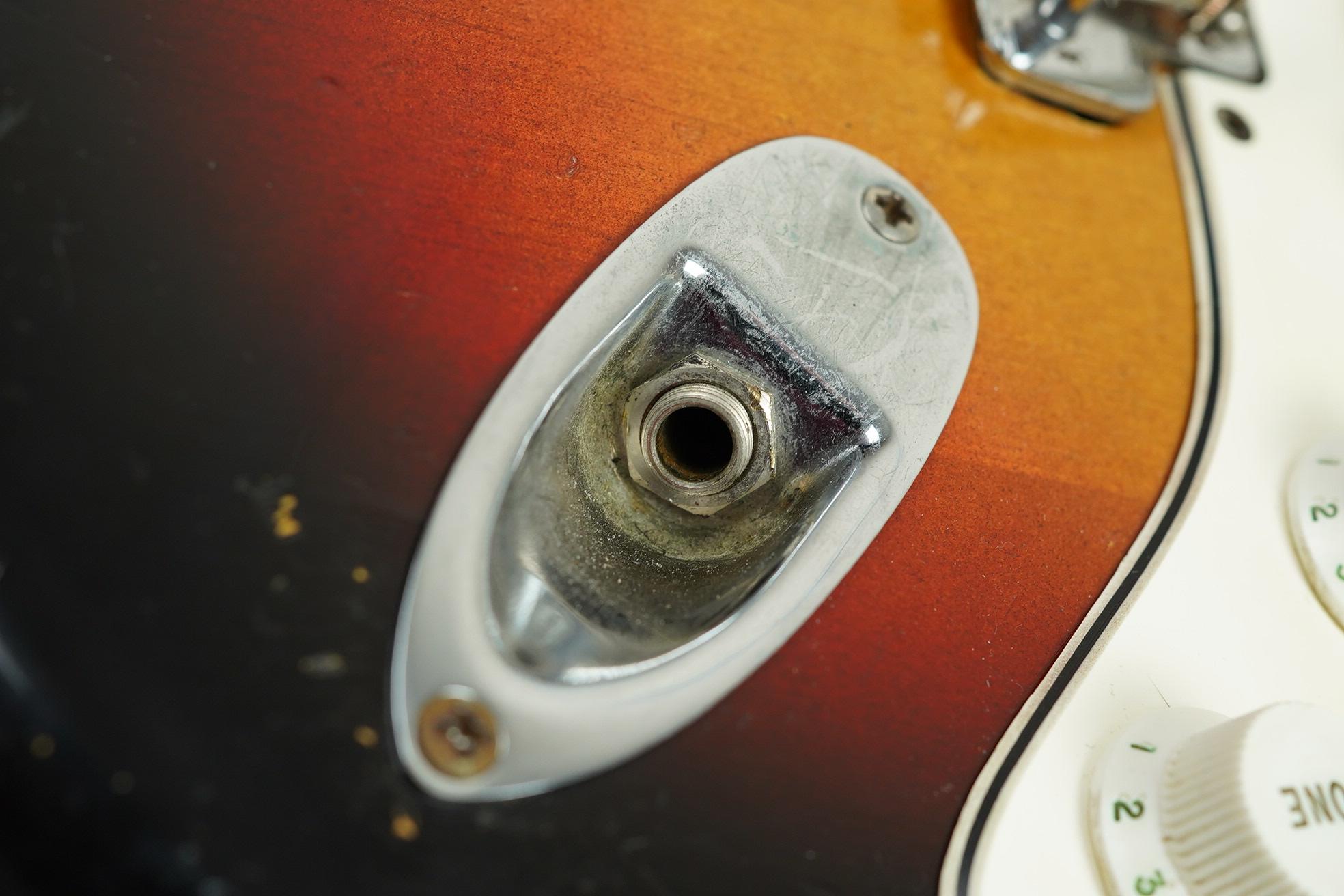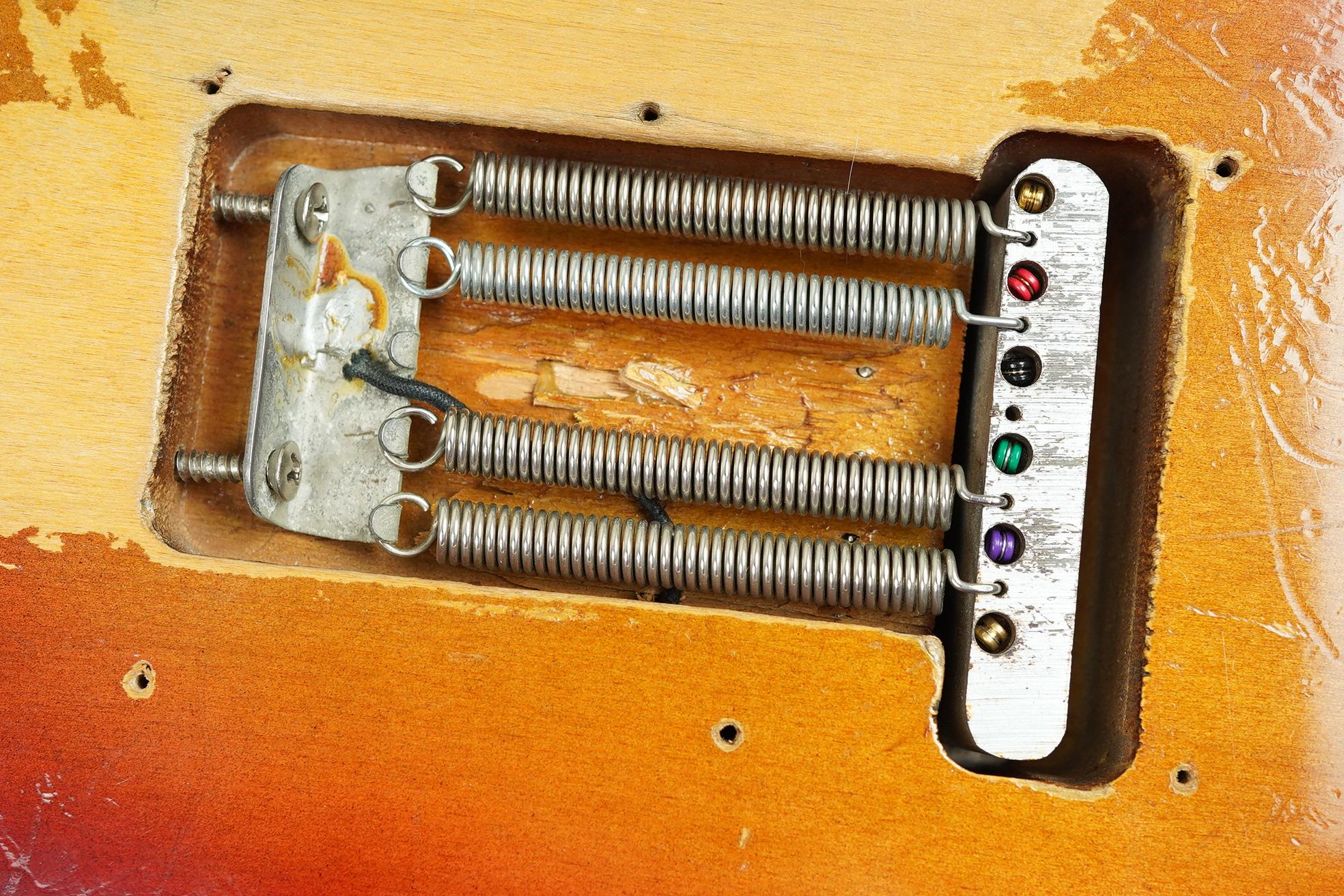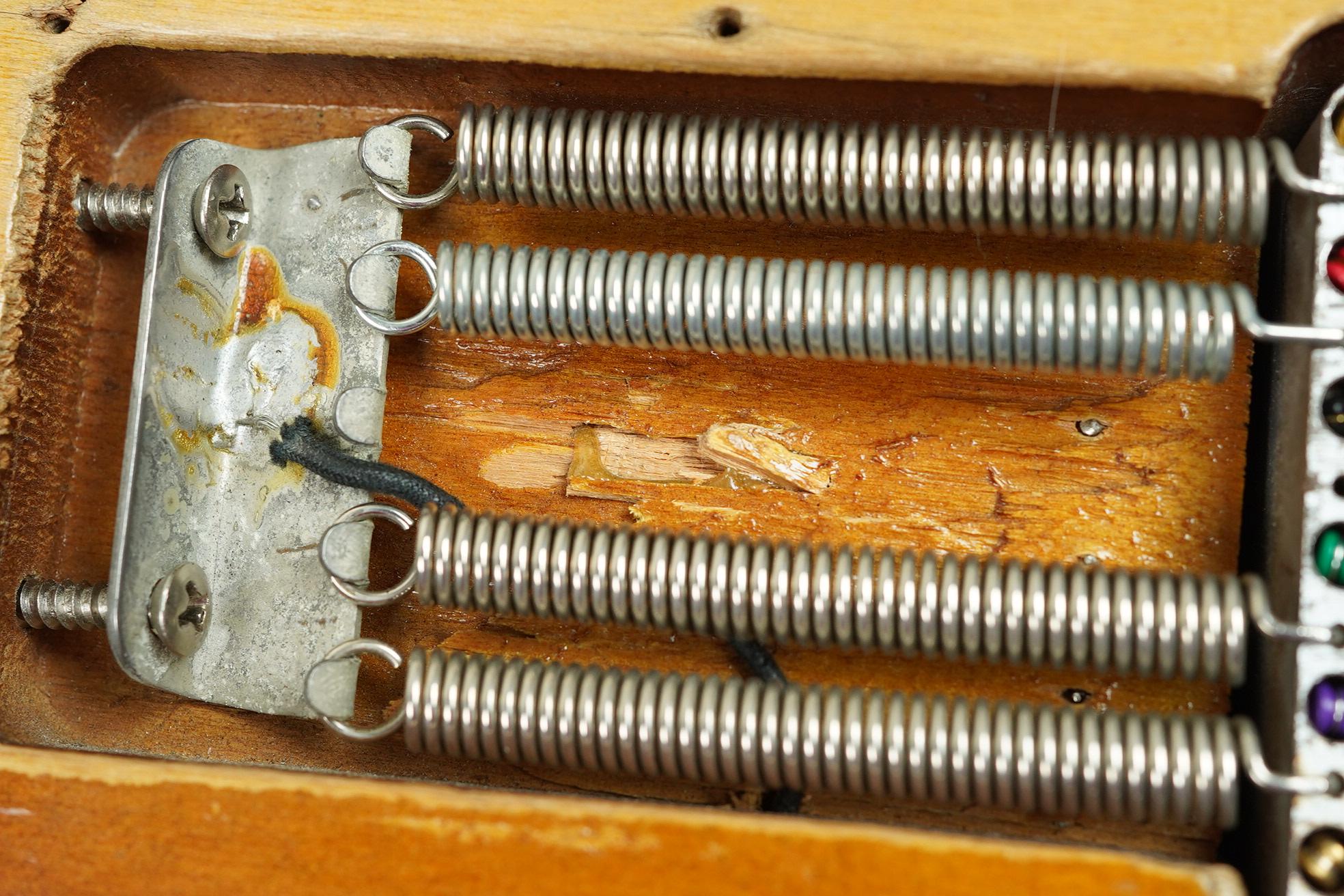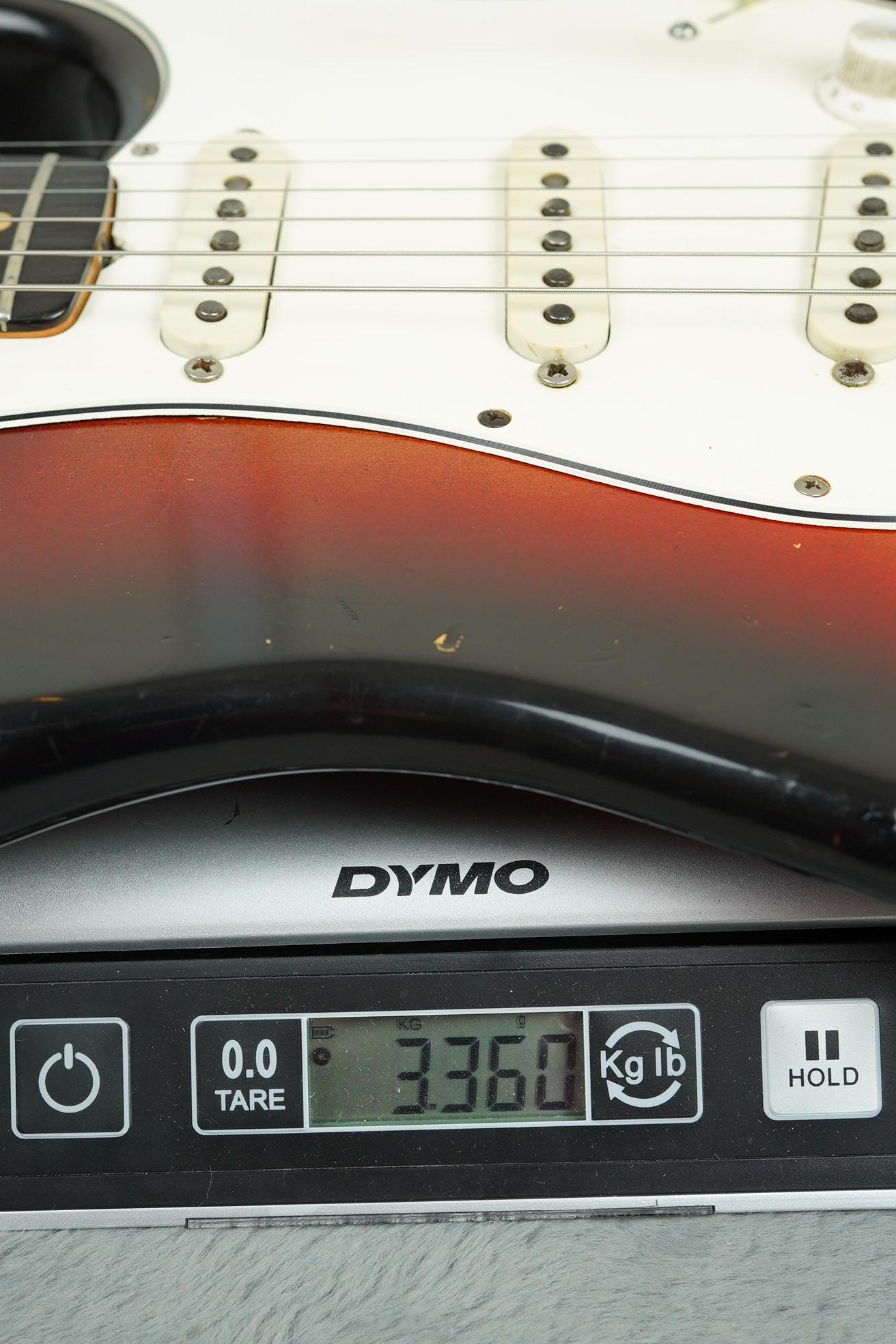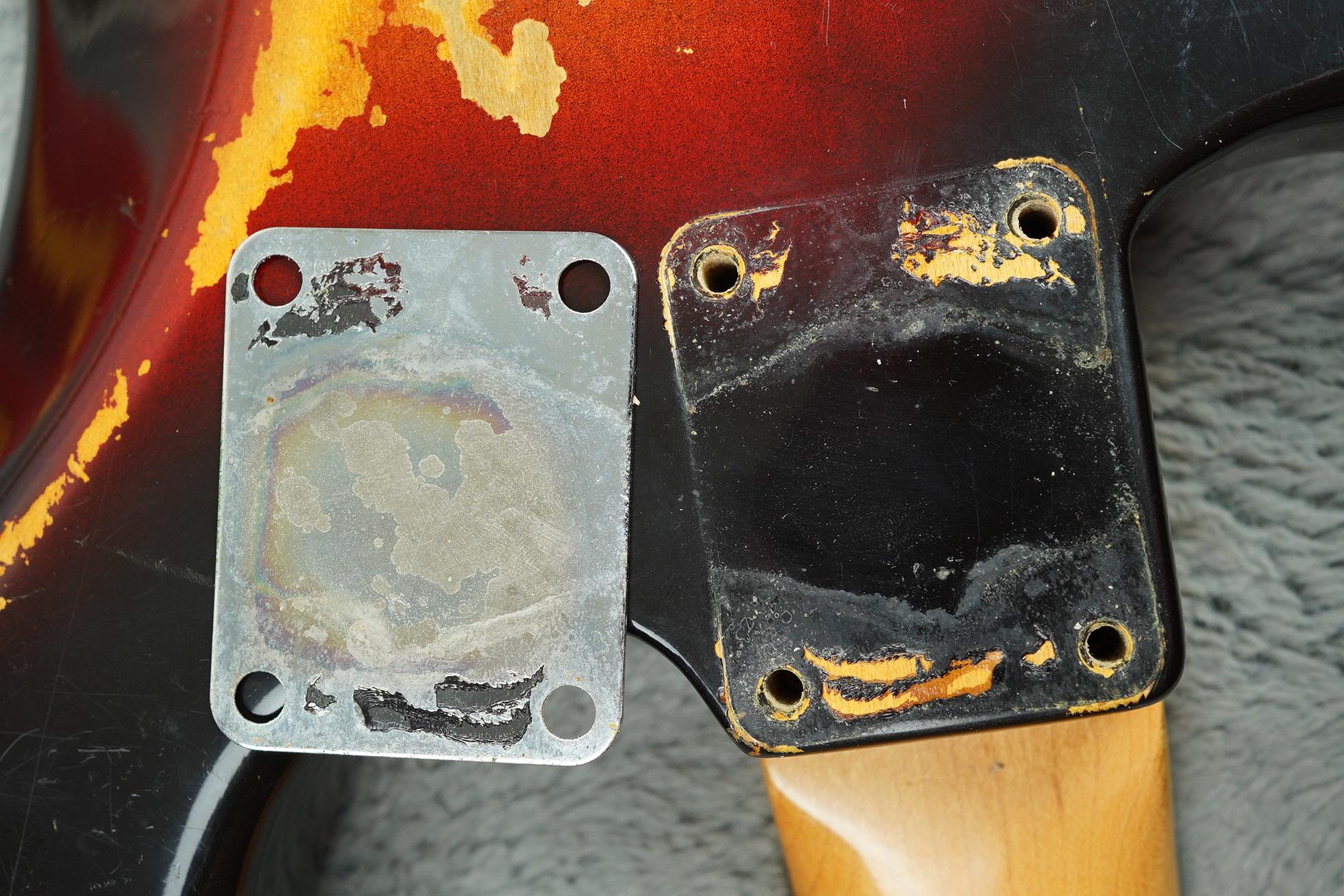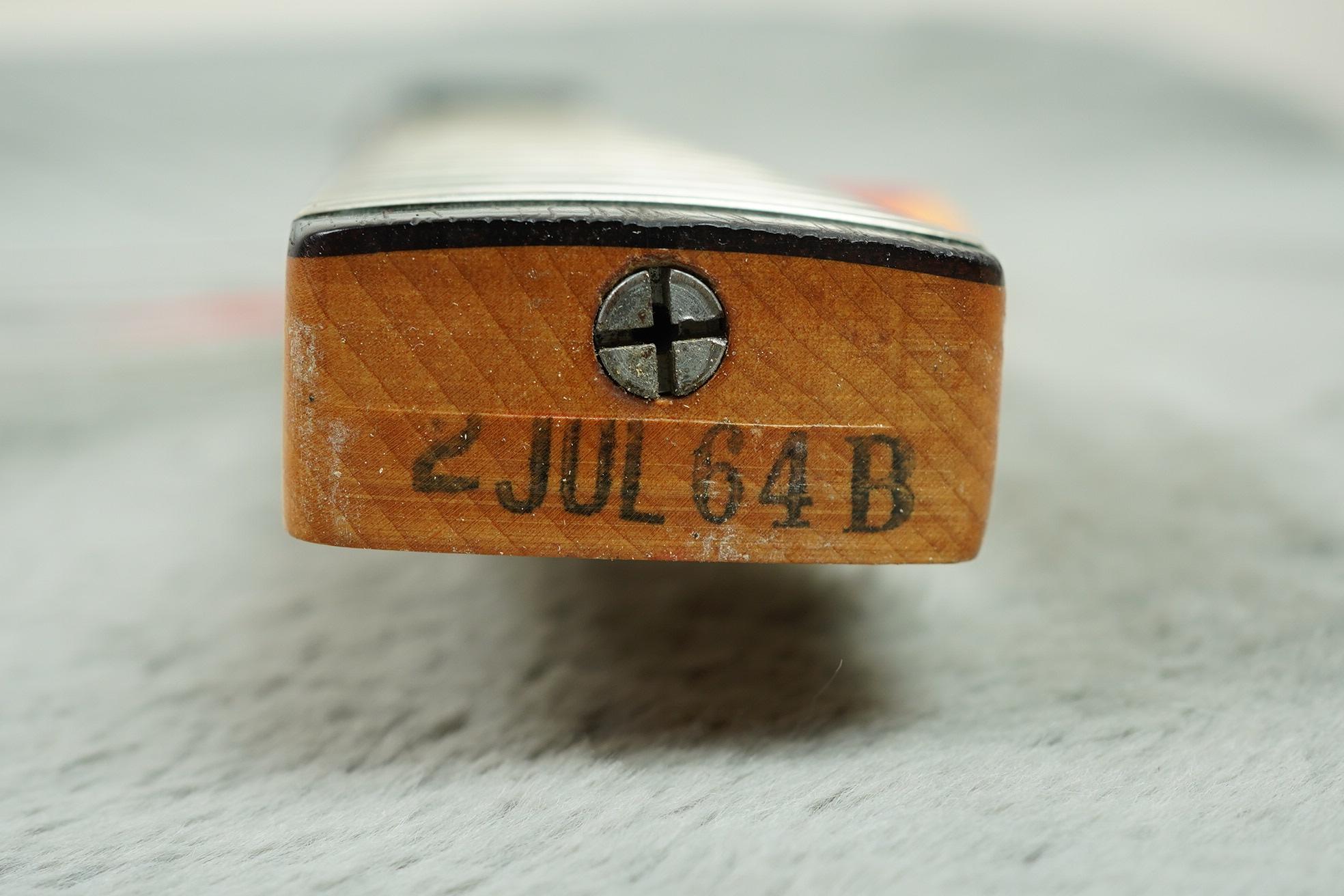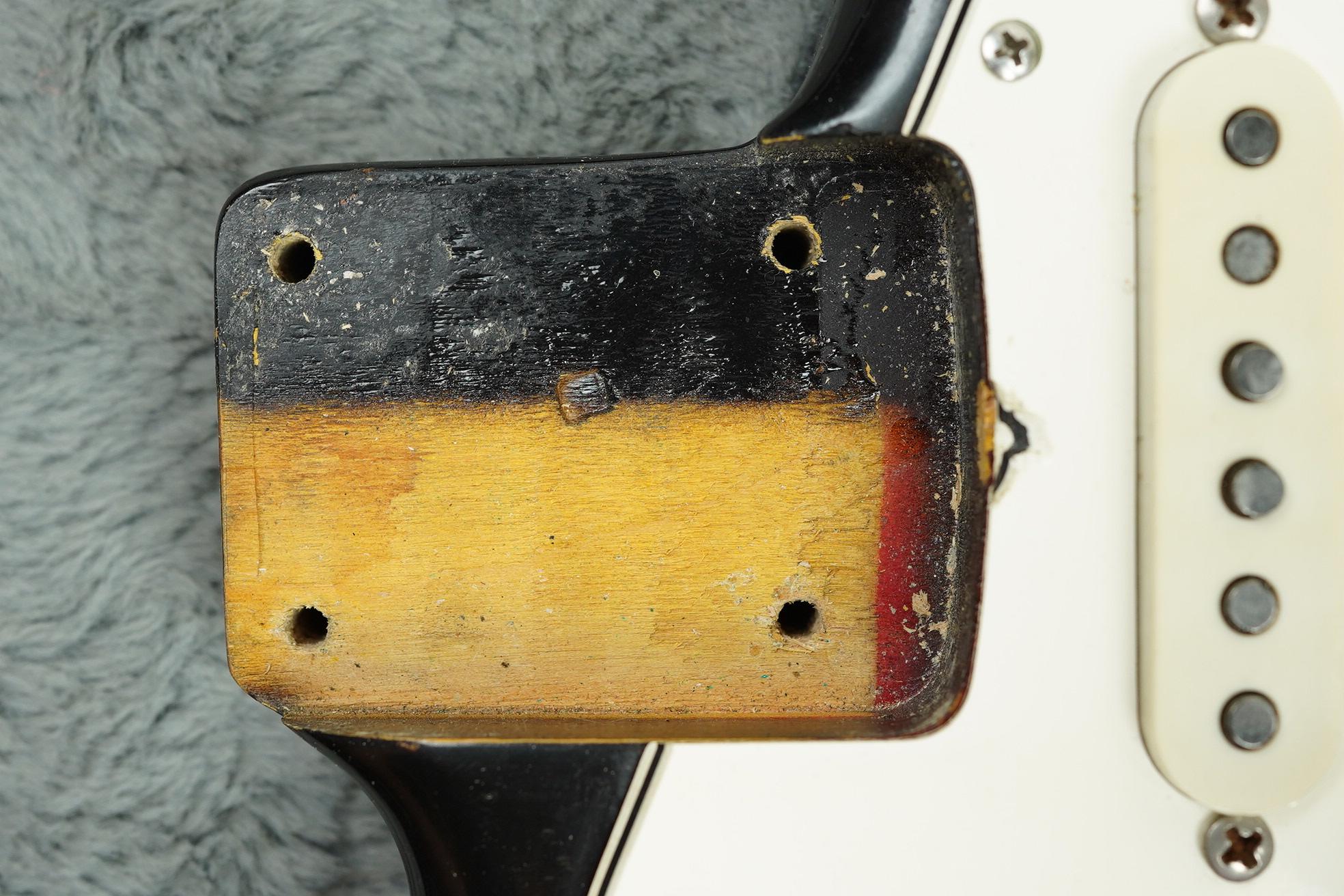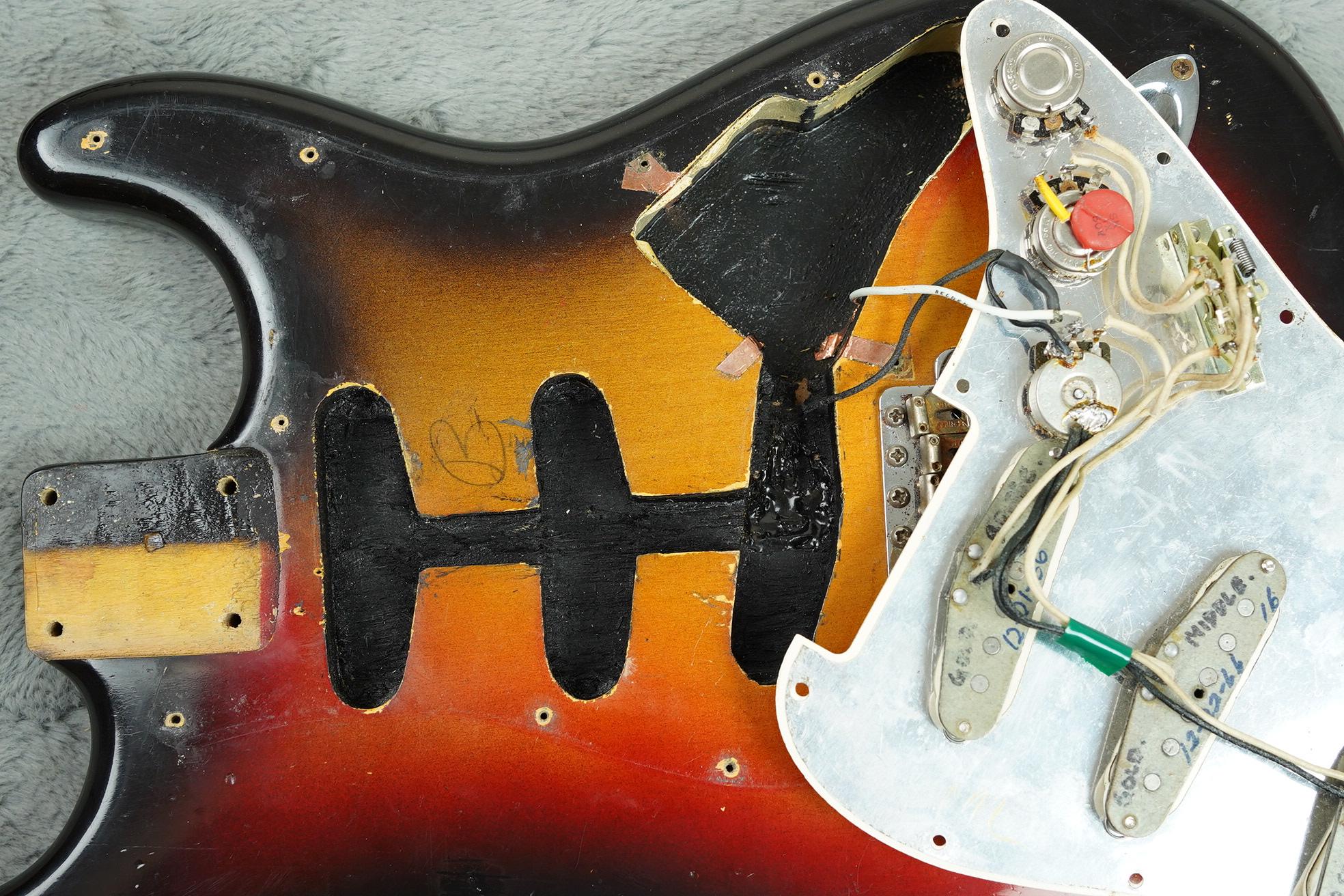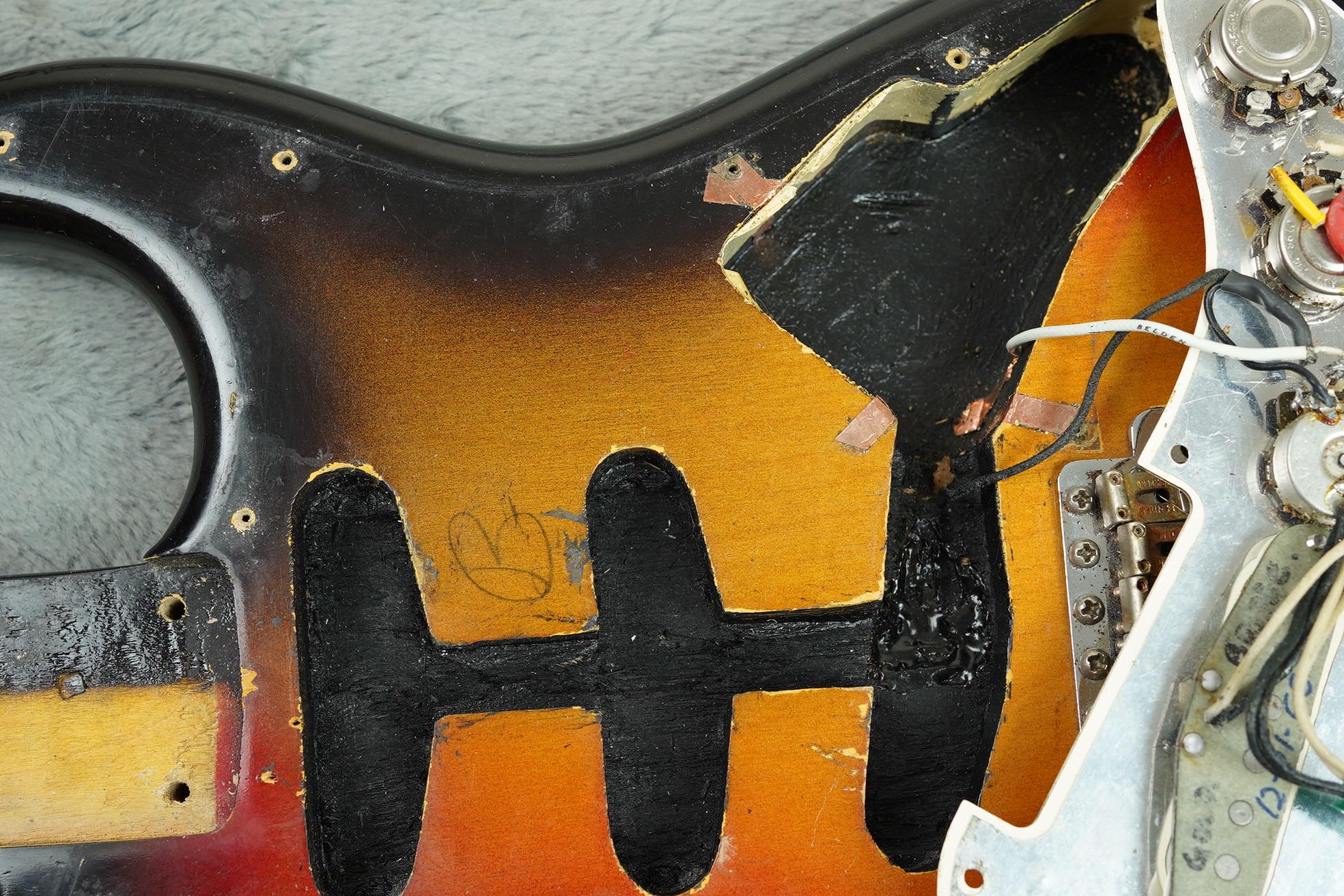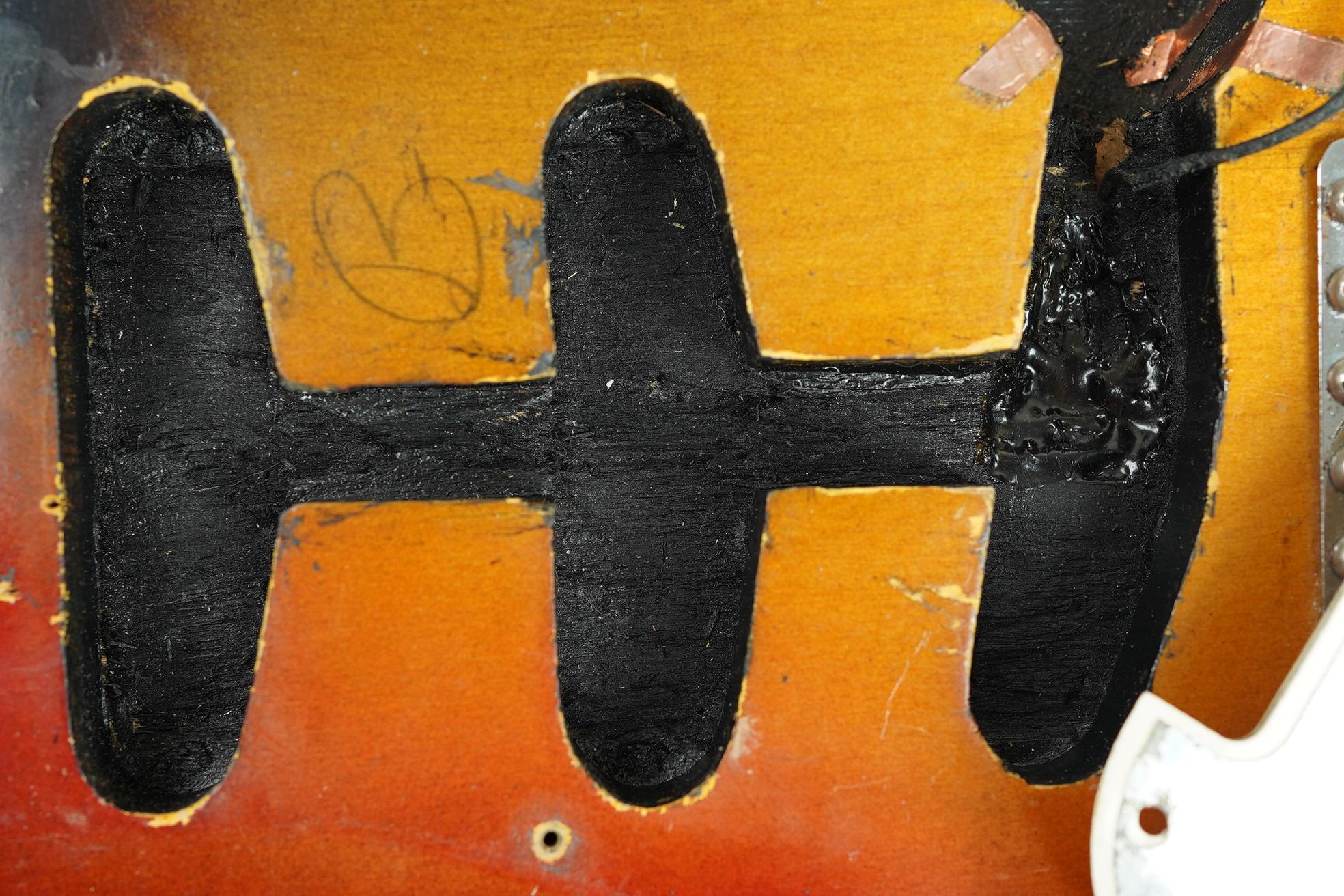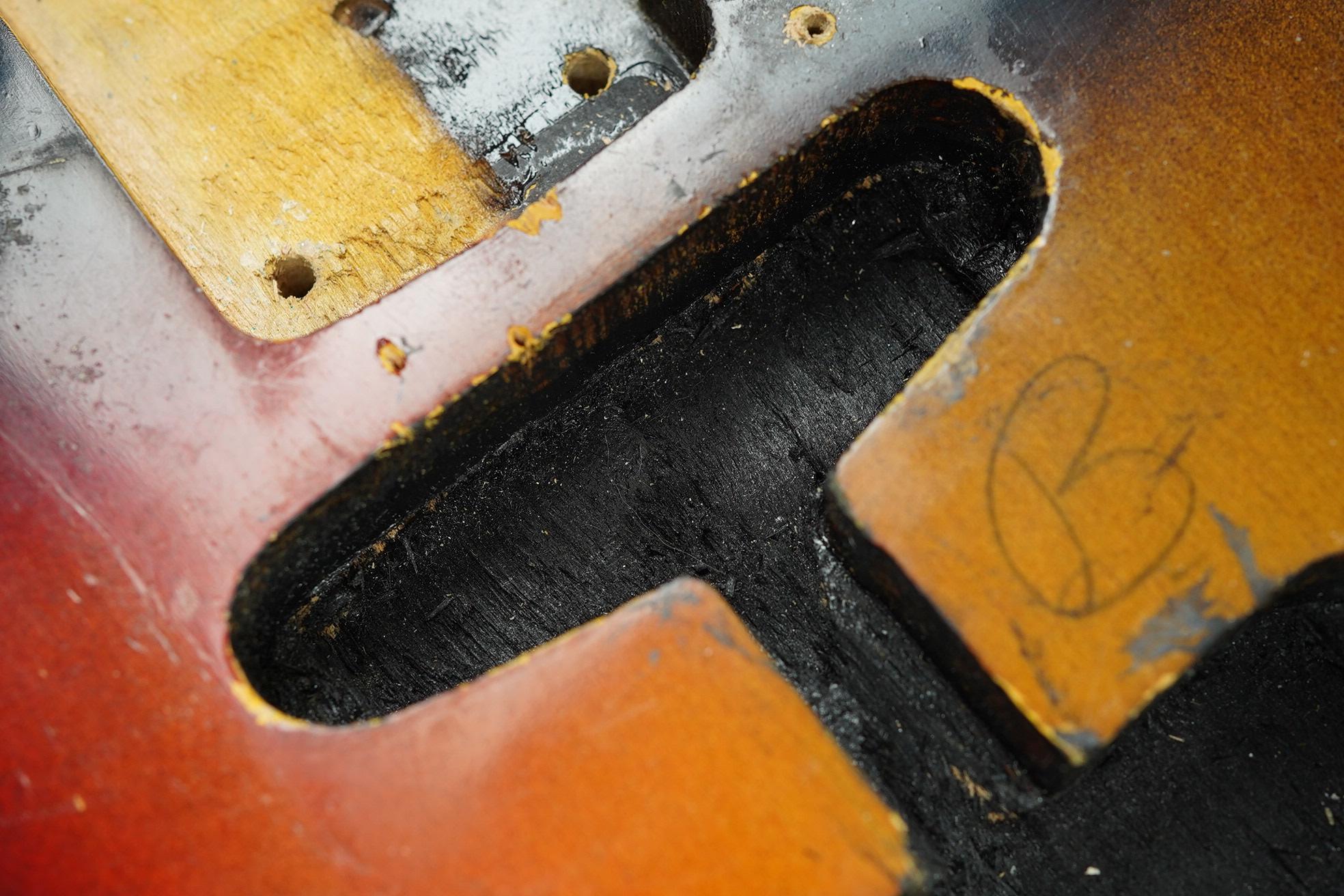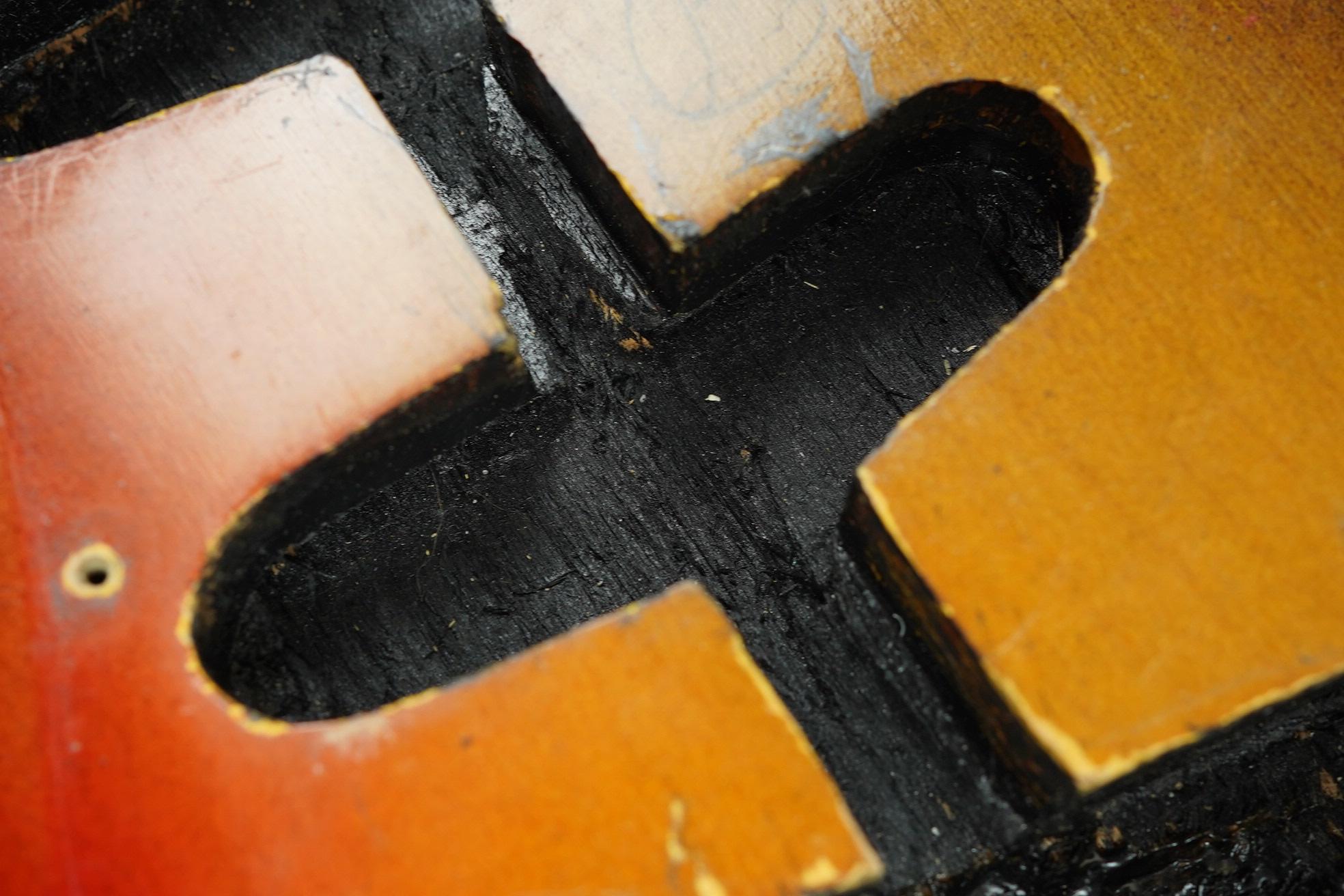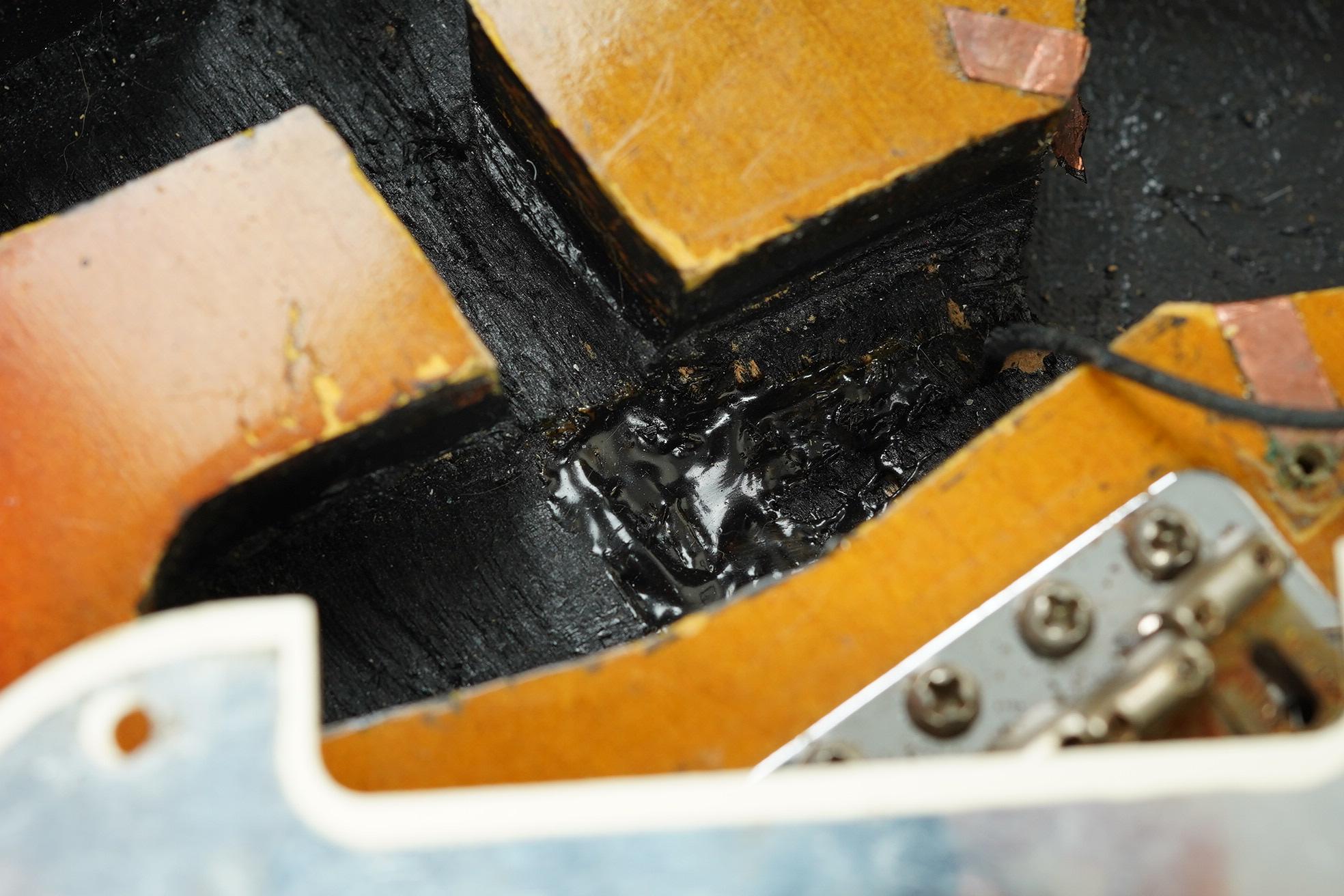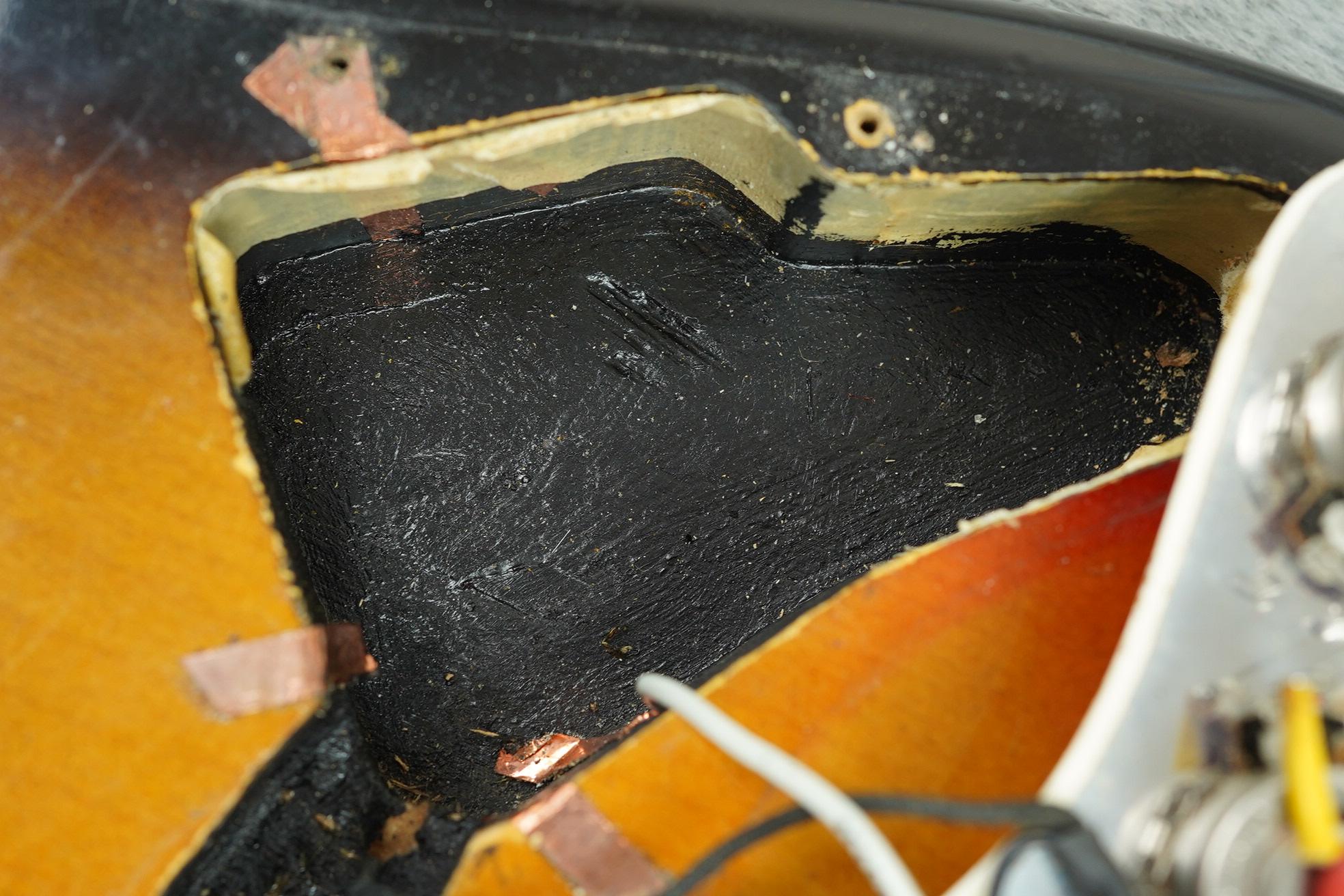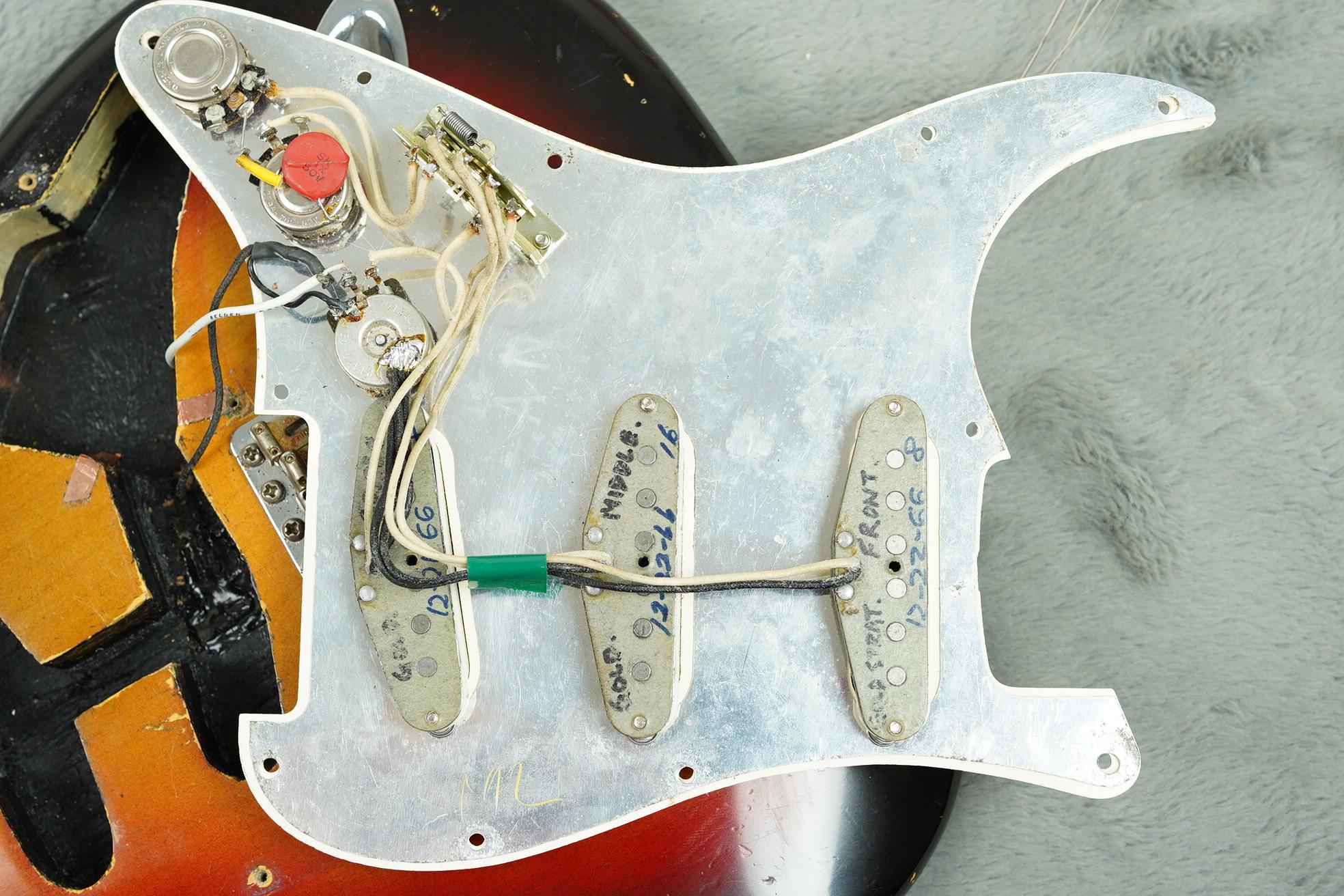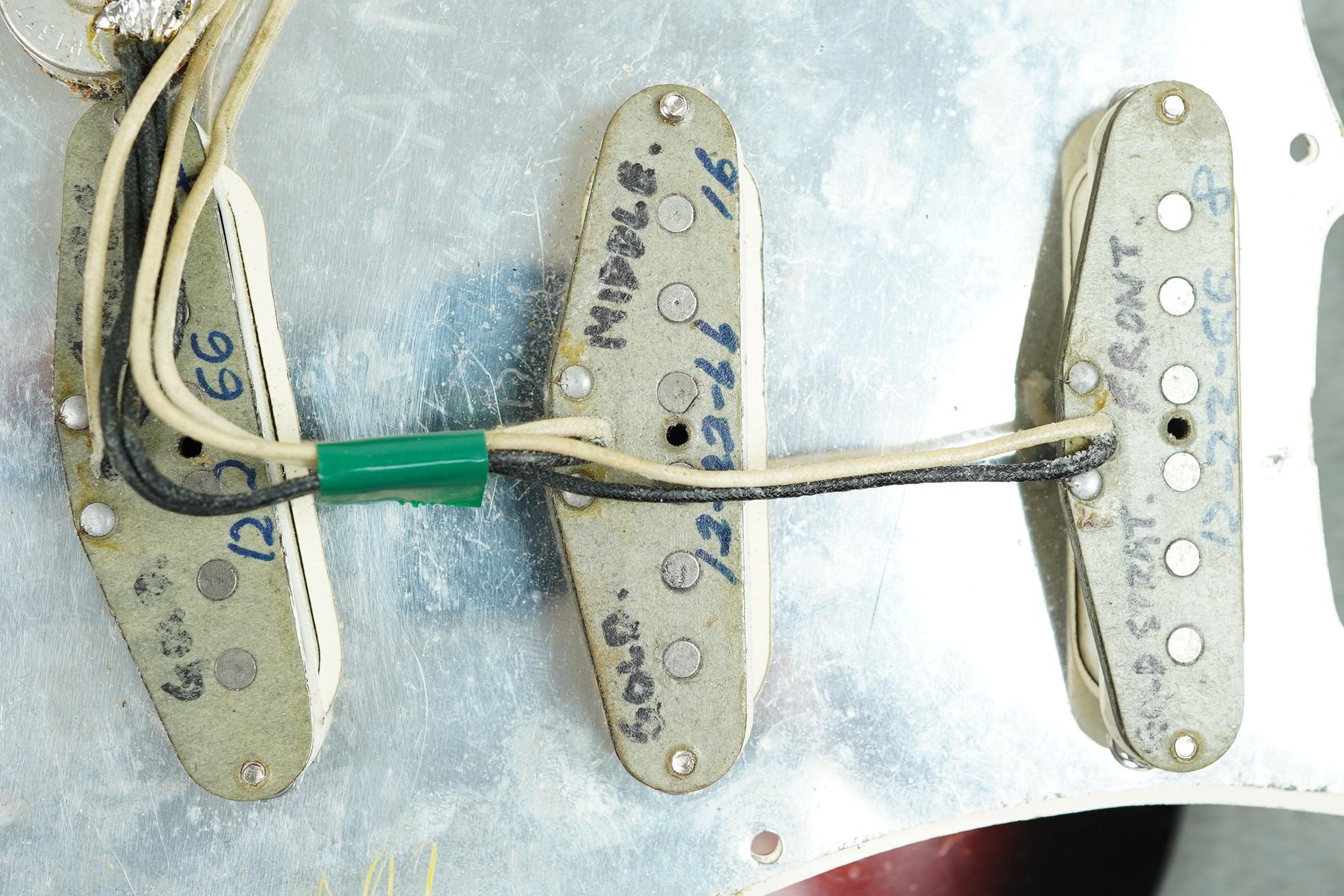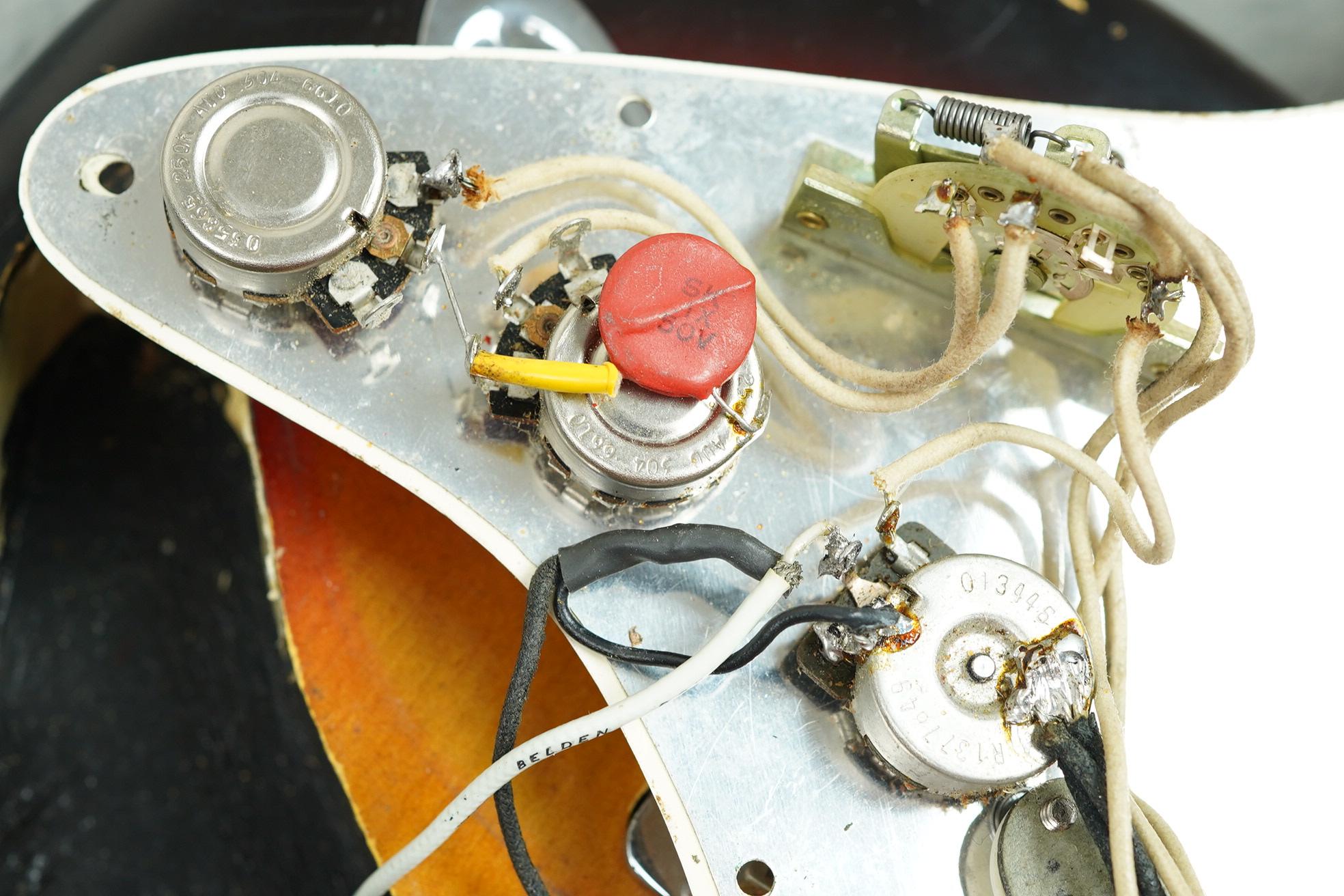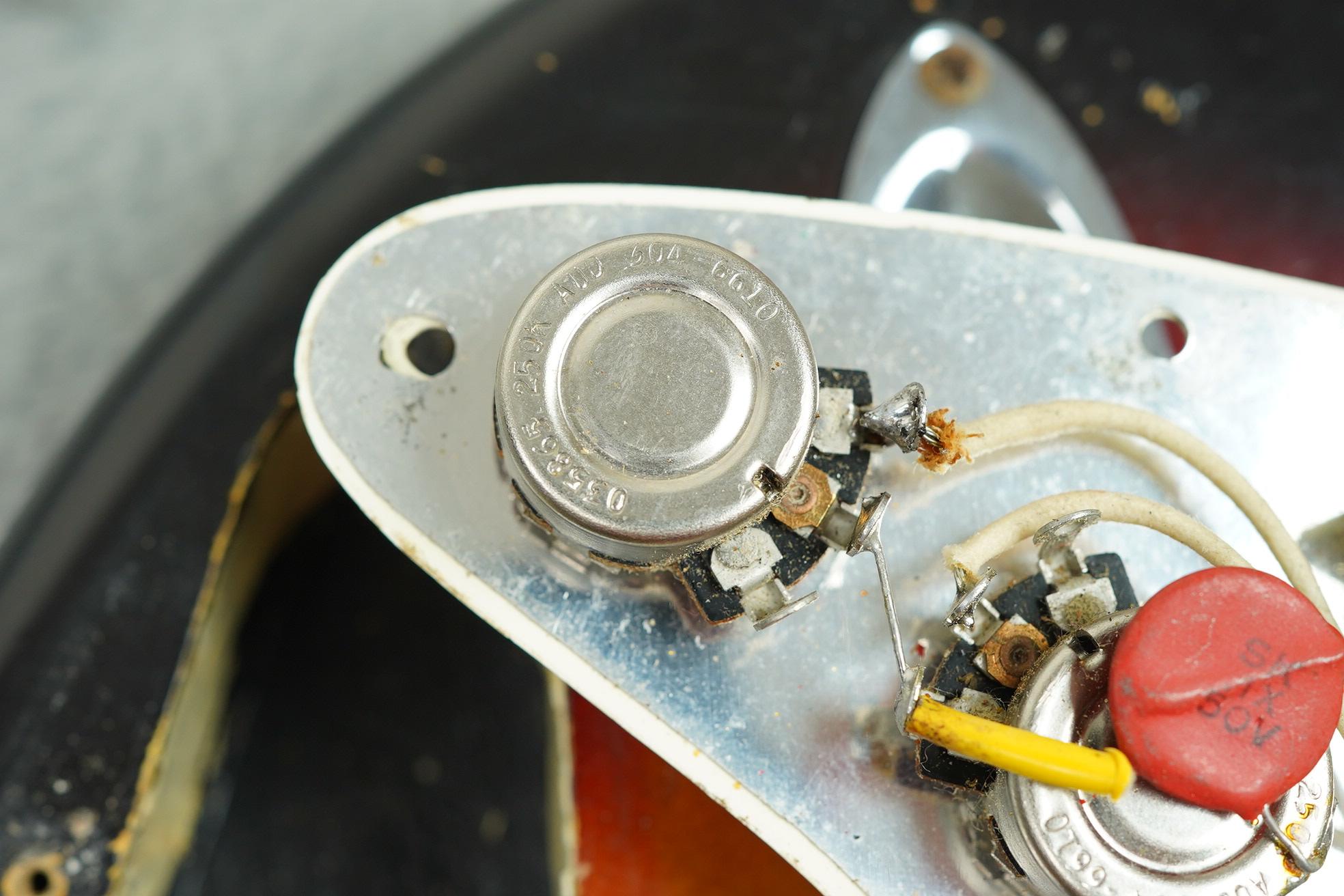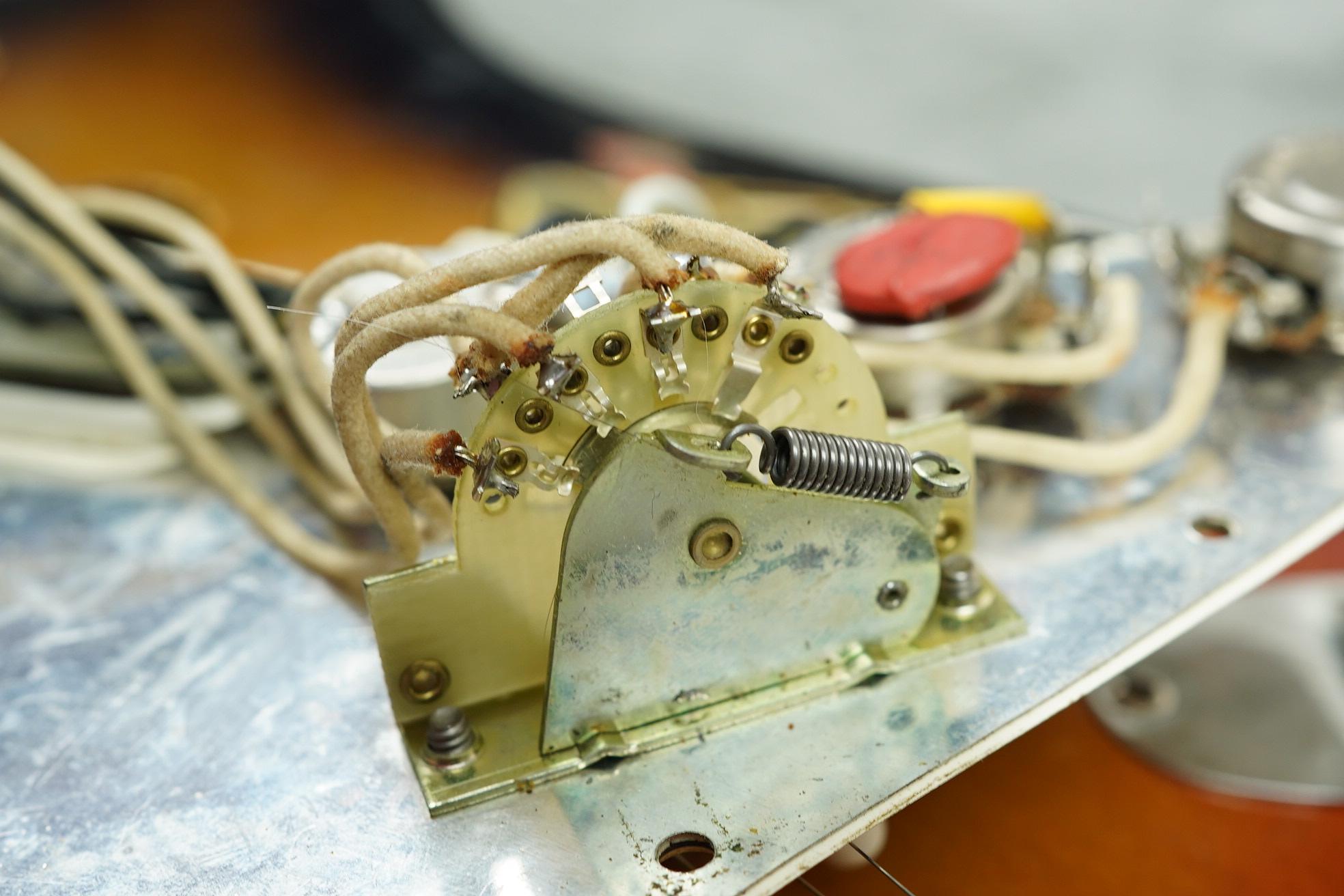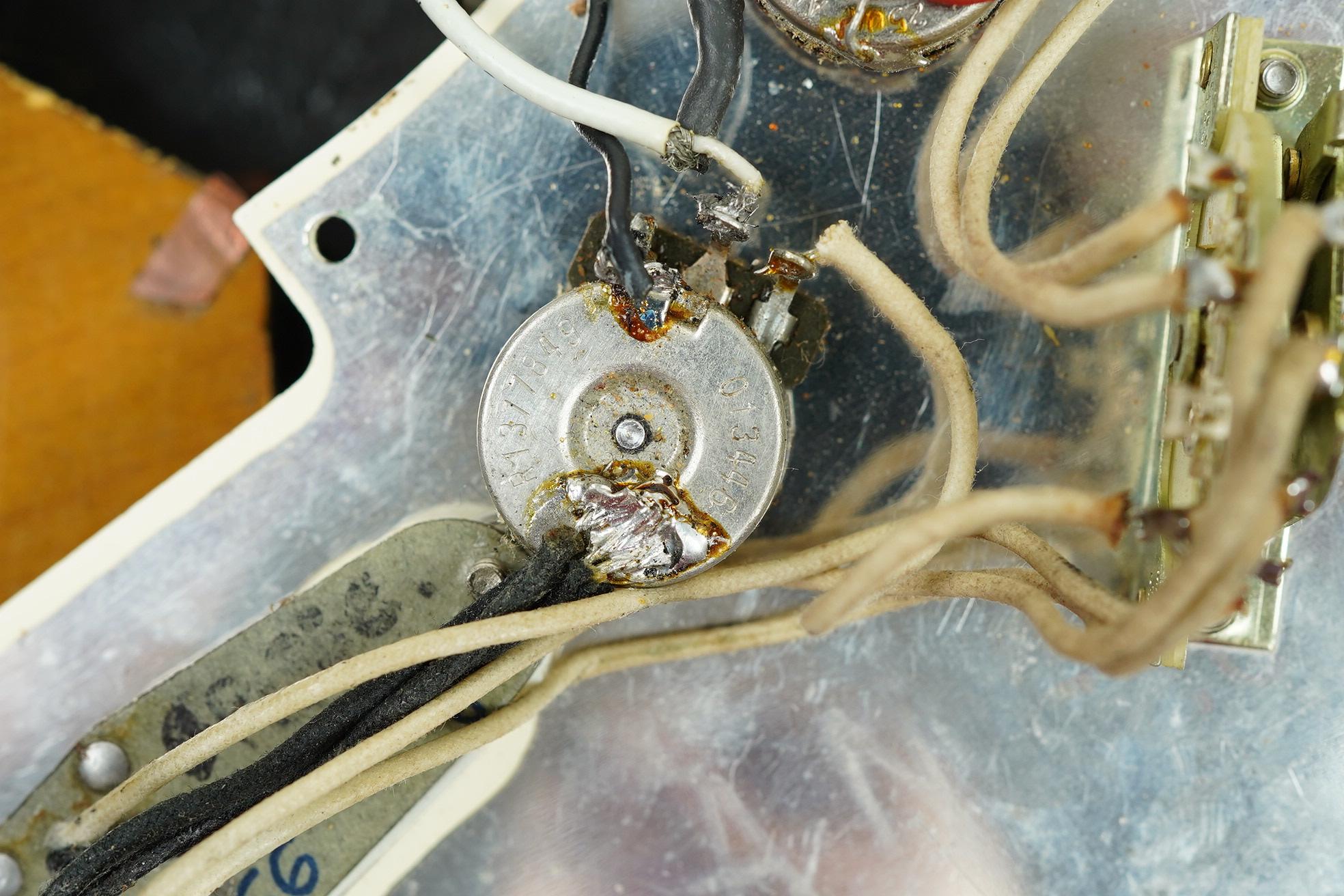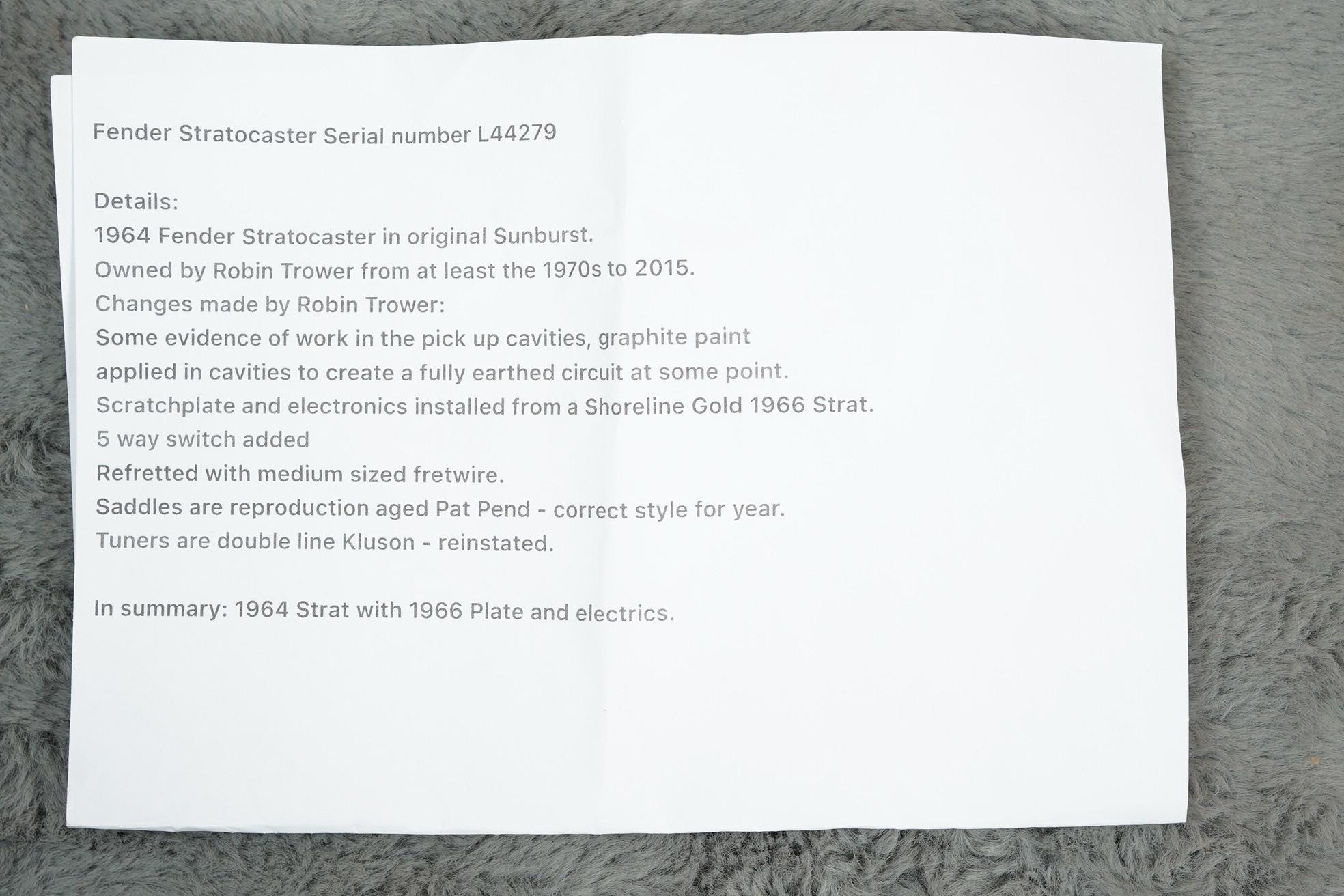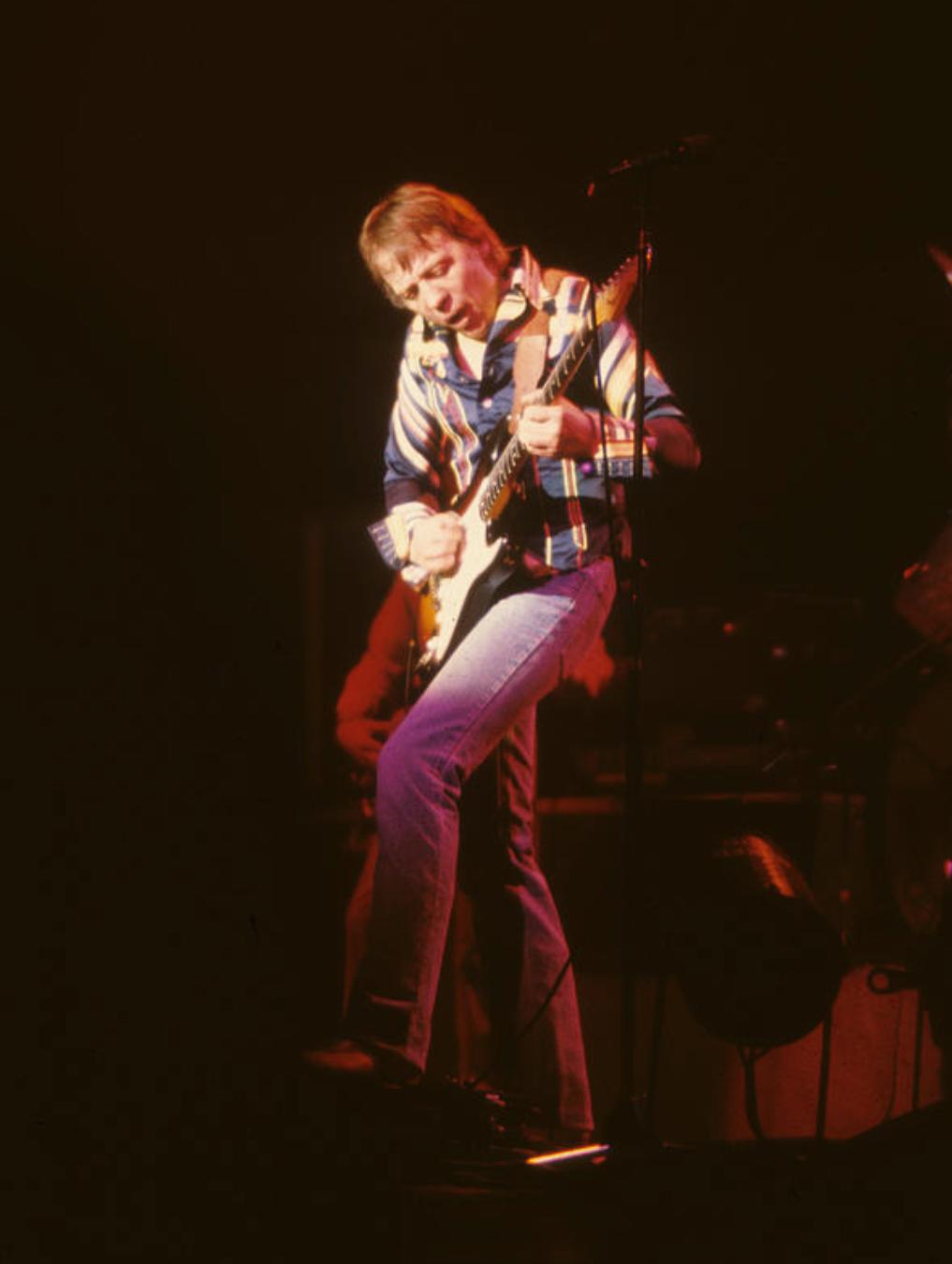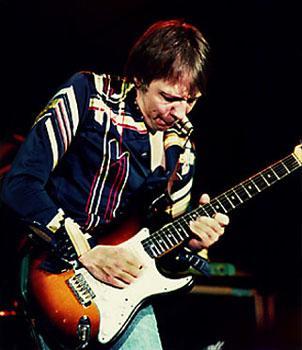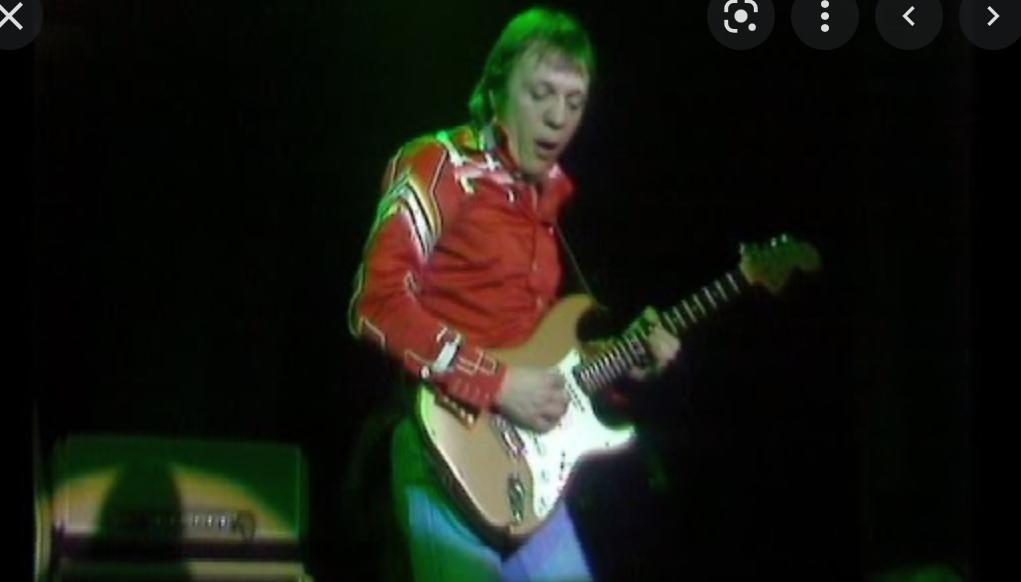 Roll over the image to zoom in
At A Glance:
Model: Stratocaster
Year: 1964
Finish: Sunburst
Modifications: Cavity modified, shielding paint, pickups and some electronics from 1966 strat
Repairs: Volume point and selector switch, saddles replaced
Weight (kg): 3.36
---
Case: Correct Black Tolex
Fingerboard: Rosewood
Tuners: Correct Kluson Single line
Pickups: 3 x Grey Bottom from 1966
Hardware: Changed saddles, Correct Chrome
Neck Profile: Medium C
Pots: 2 x 1966 250k Stackpole, 1978 250k CTS
---
1964 Fender Stratocaster with a nice history anyone?
We do not often sell 'Partscasters' but when they have been used by one of the most legendary Strat players of all time, we can make an exception...
Here is a very interesting 'Partscaster' Seemingly made from two of Robin Trower's favourite guitars - a 1964 sunburst Strat with a transition logo and a 1966 firemist gold Strat. Basically you have the body and neck of the 64 fitted with the pickguard and electrics from his 66. Much like 'Blackie' another Partscaster that served its owner well...
We have uncovered pictures of Robin Trower with this 64 and with the shoreline gold '66 if you'd care to have a look and we also include a note about the guitar from its previous owner stating it was in Robin's possession from the 70's through to 2015 so he must have liked it a fair bit!
It does have repro saddles and has been pictured with different bridges at various parts of its life. Robin also coated the cavities with shielding paint to cut down on interference - a common problem with lighting rigs and single coil pickups back then.
The finish is in very nice condition. There isnt much fade and its kept the defined shades of the sunburst. It is still the nice early 64 spec sunburst finish as opposed to the later 65 style finish that does not look so good, in our opinion.
The neck too has worn comfortably, the headstock shows no such signs of wear. The fretboard is in excellent shape with larger frets having been used for the refret. Interestingly the headstock has an early original transition logo though the neck date is July 1964, well before the transition to CBS ownership began.
There are a few dinks and some wear though this doesn't seem to detract from the overall look. It is of course a guitar that has been played and toured, so as such, keeping it functional rather then mint was the over riding factor.
The plastics as you'd expect have faded a little but there is not too much wear. 
The volume pot was changed in 1978 and the switch is a modern 5 way but all pickups are the original 66 Strat ones with original windings. It makes you think, is there a 1966 firemist gold Strat out there with 1964 electrics...?
The guitar comes with its correct Black Tolex case which like the guitar is in very nice condition.
Many of those classic Strat tones live in these mid-60's guitars. These guitars really deliver a fantastic tone that hasn't yet drifted too far towards the thinner end of the spectrum and still retains some of the fullness of the earlier incarnation Fender singe coils.
An interesting guitar with an interesting past. 
Add To Your Wishlist
Send to a friend
Recommend this to a friend by entering their email address in the box below.
Previously Asked Questions
Previously Asked Questions
Can you show any pics with Trower?
---
Yes, if you look at the pics in the description the last three are Robin Trower playing this sunburst 64 and the gold one the electrics came from.