1964 Fender Stratocaster Fiesta Red + OHSC + Candy
1964 Fender Stratocaster Fiesta Red + OHSC + Candy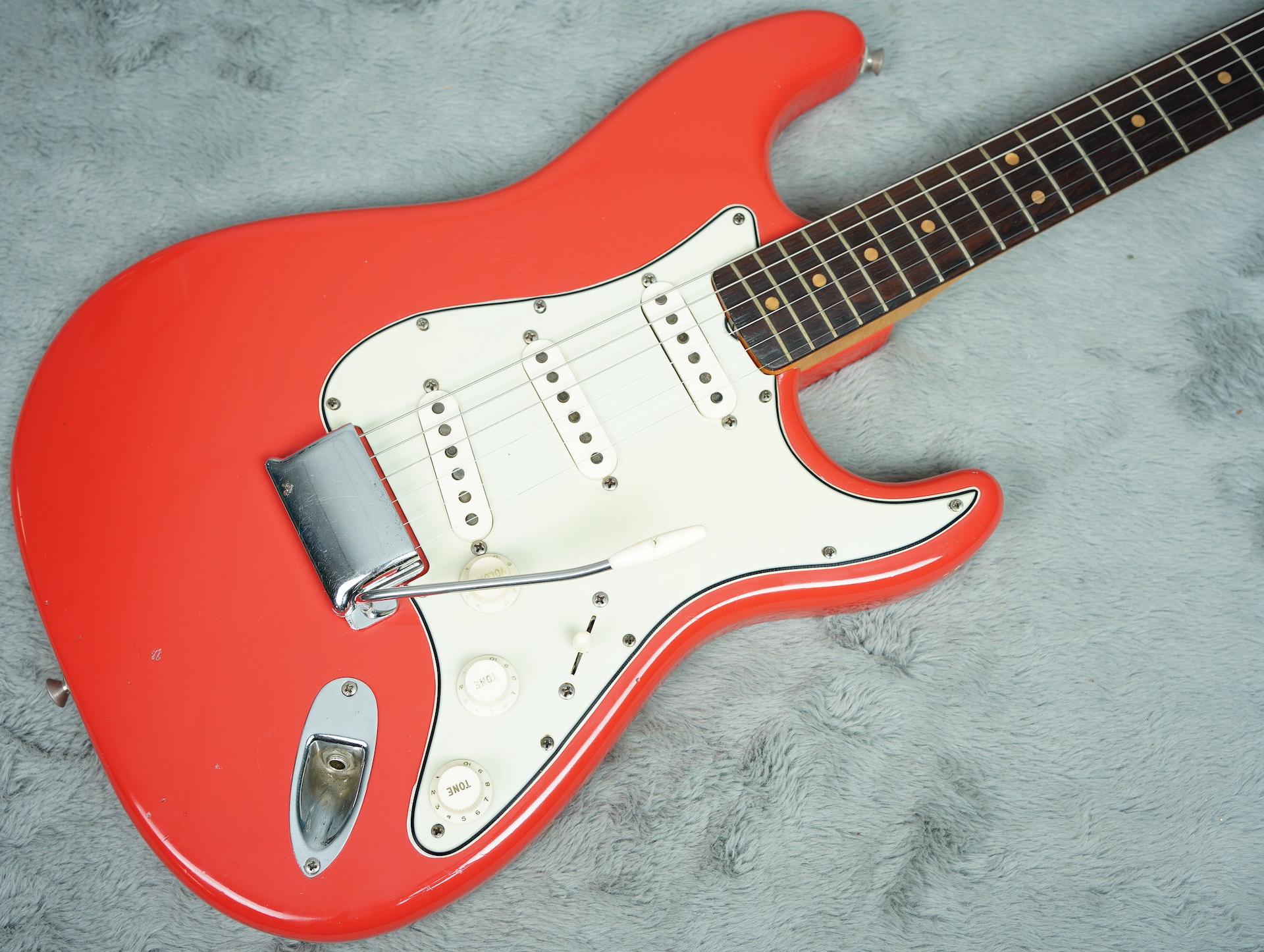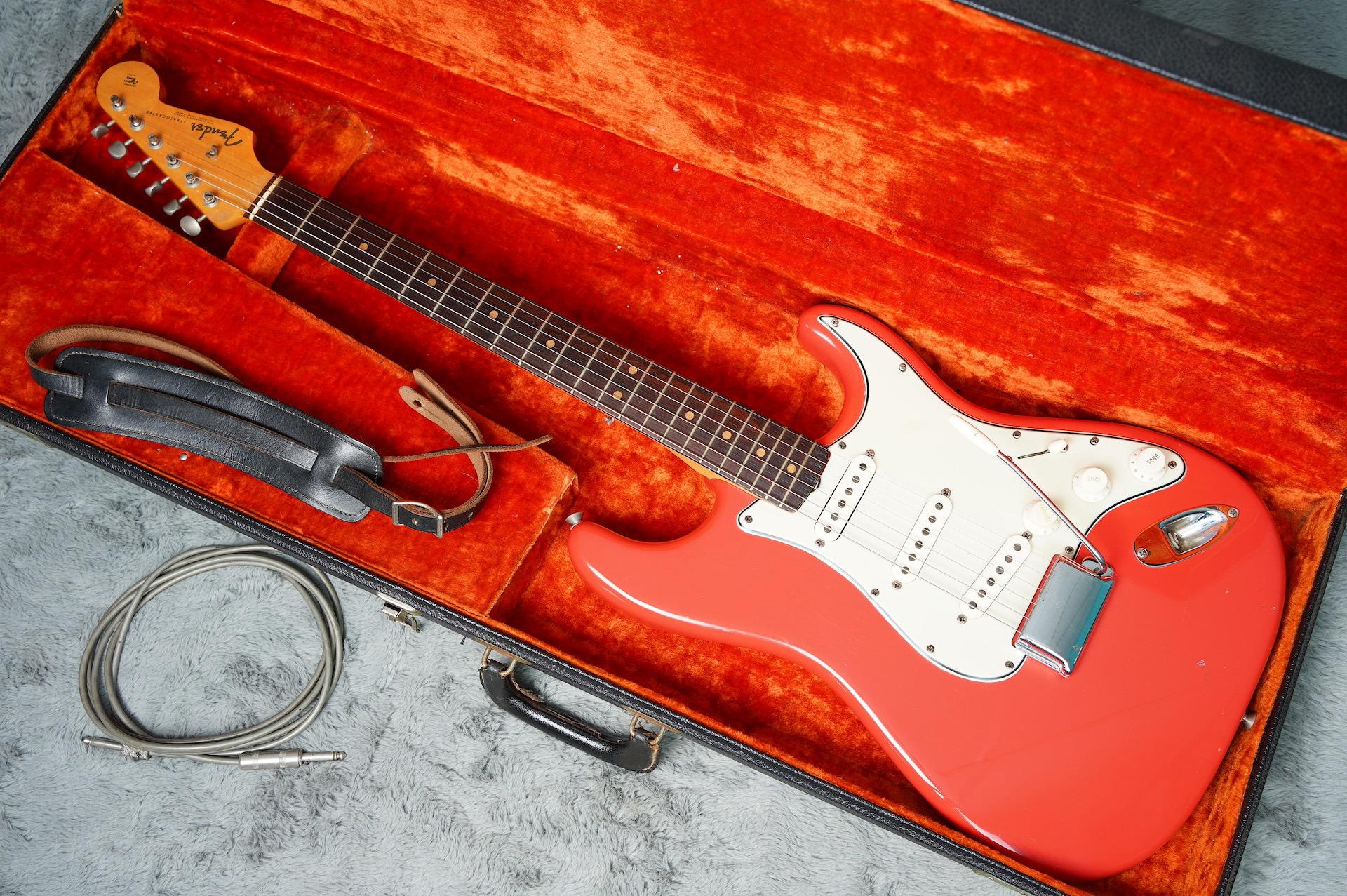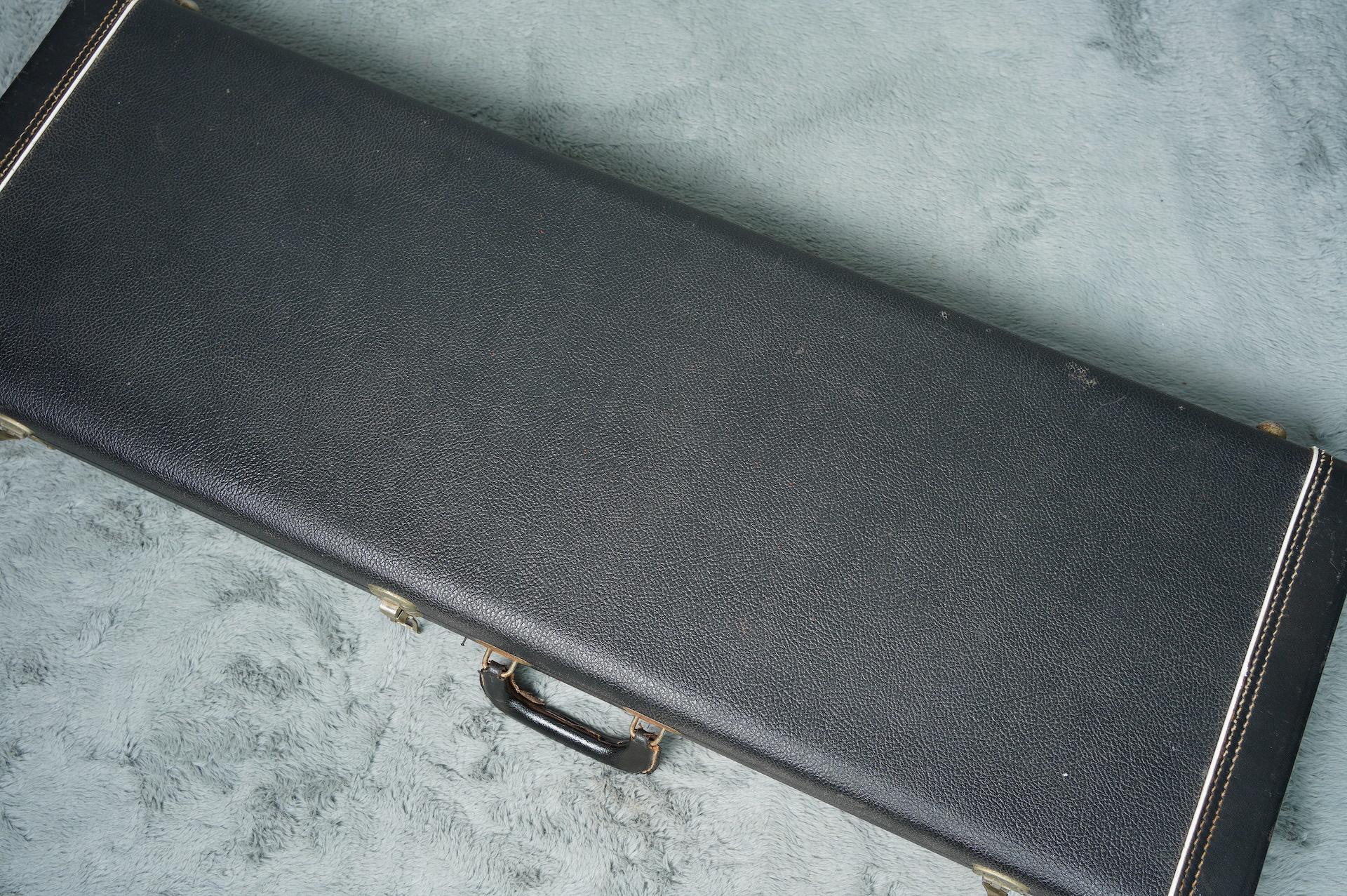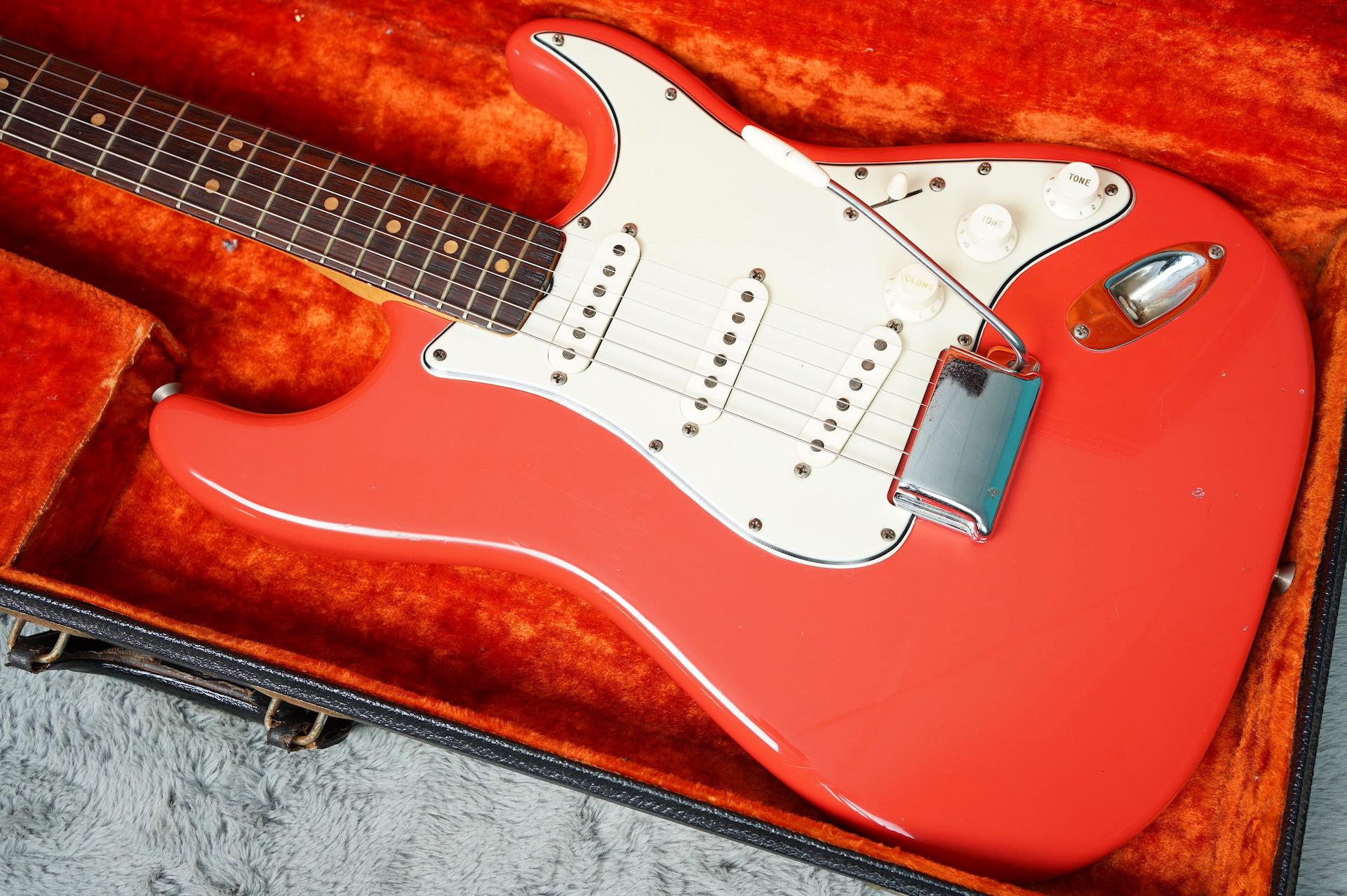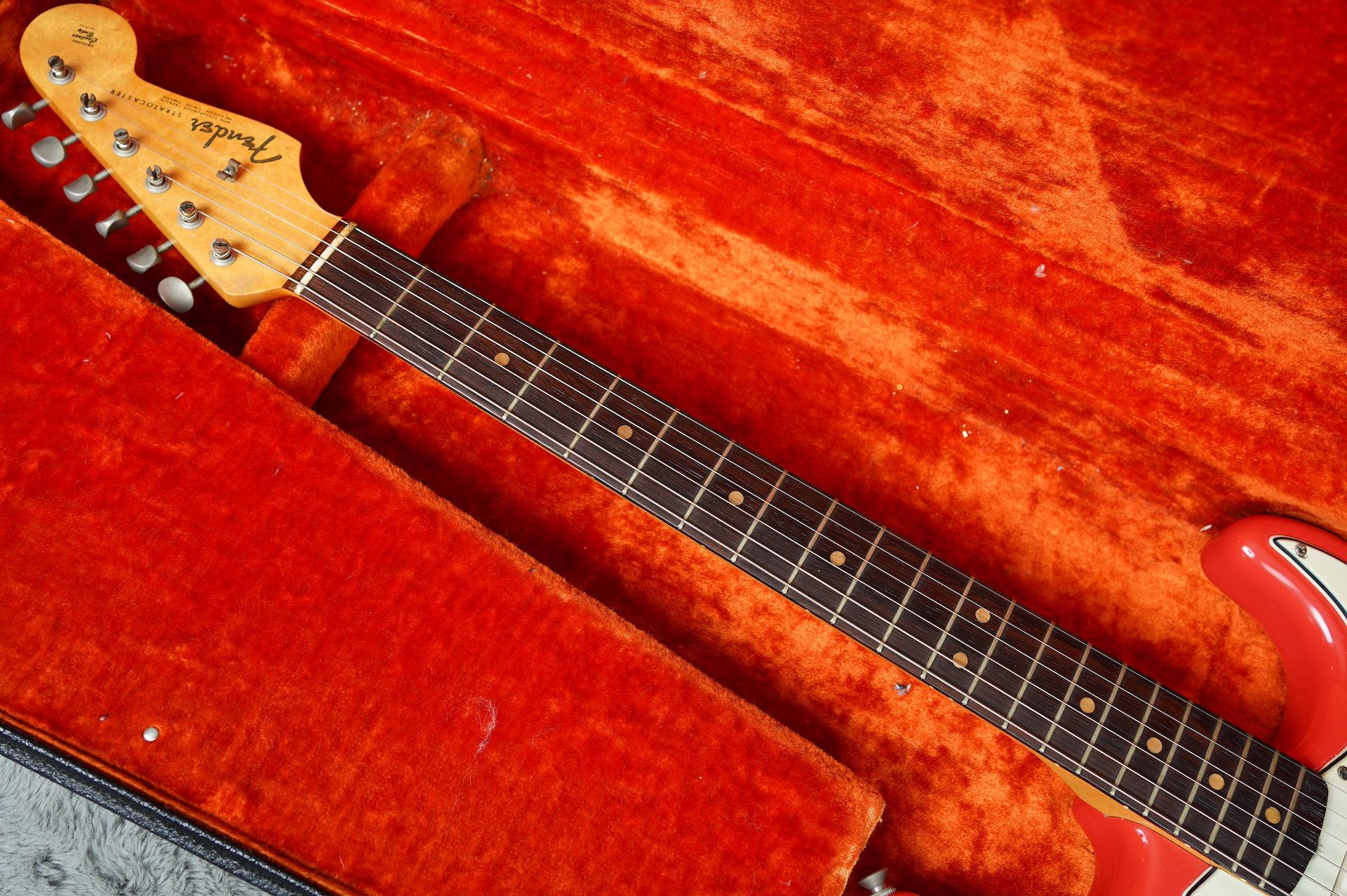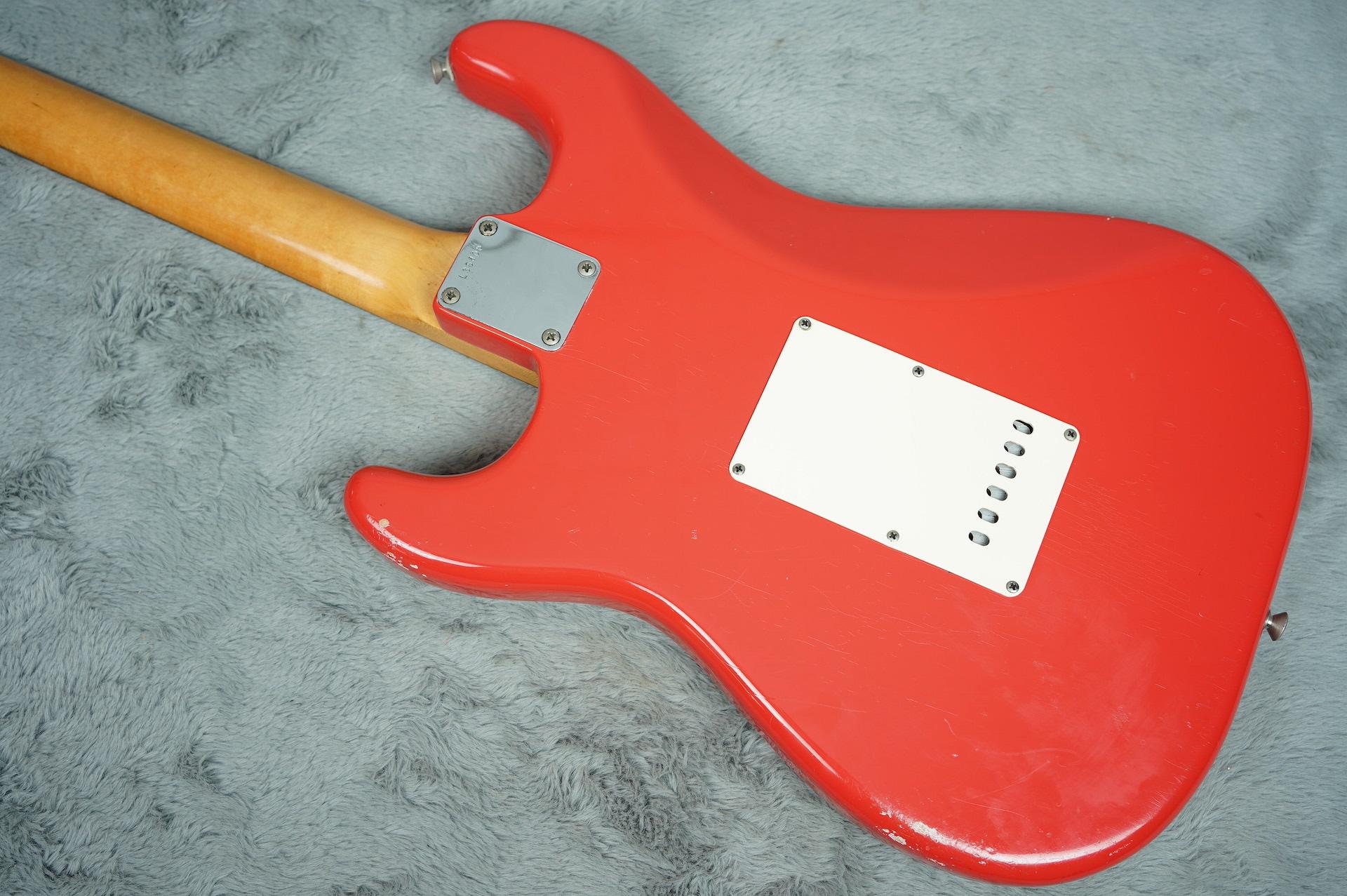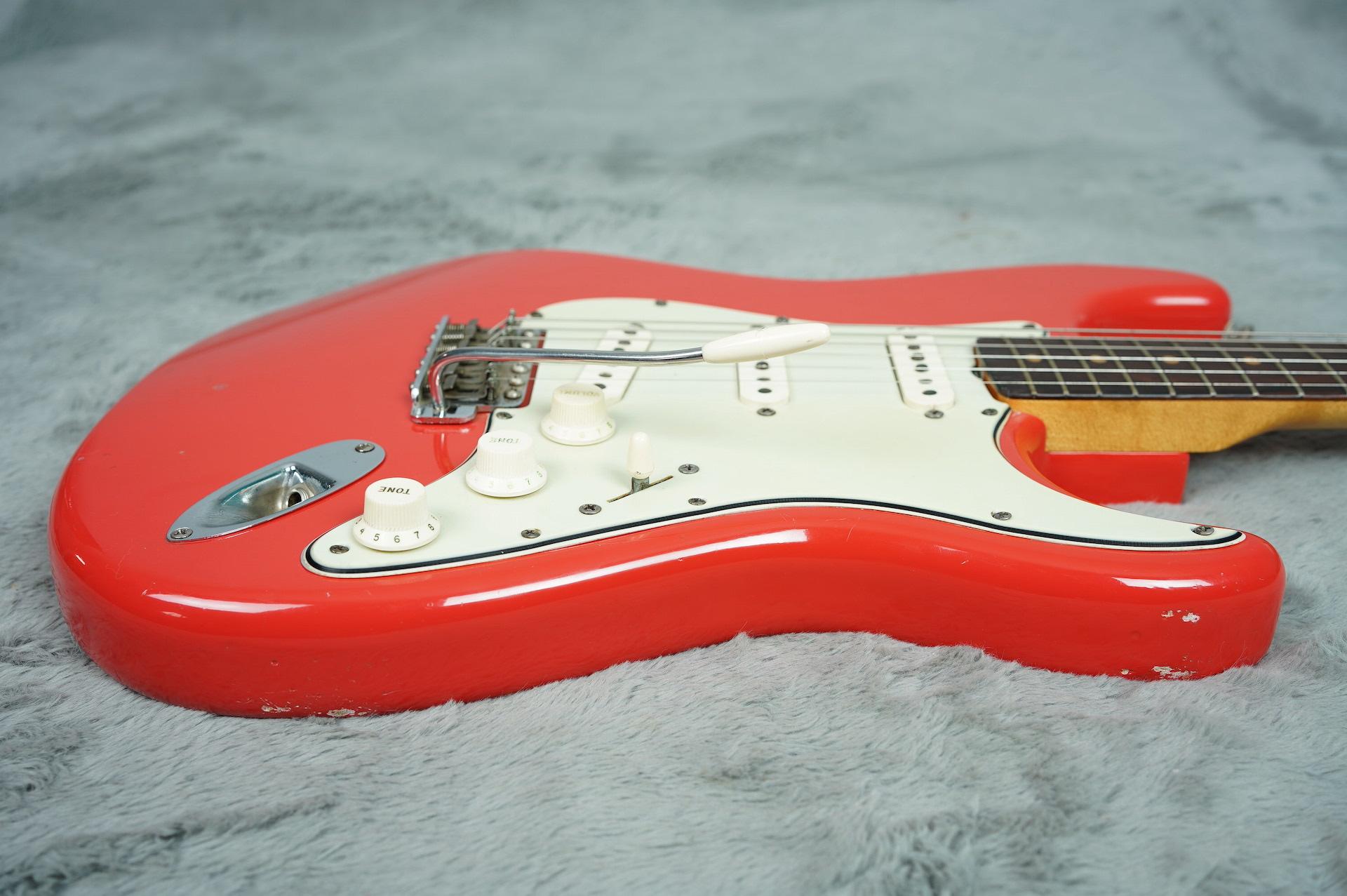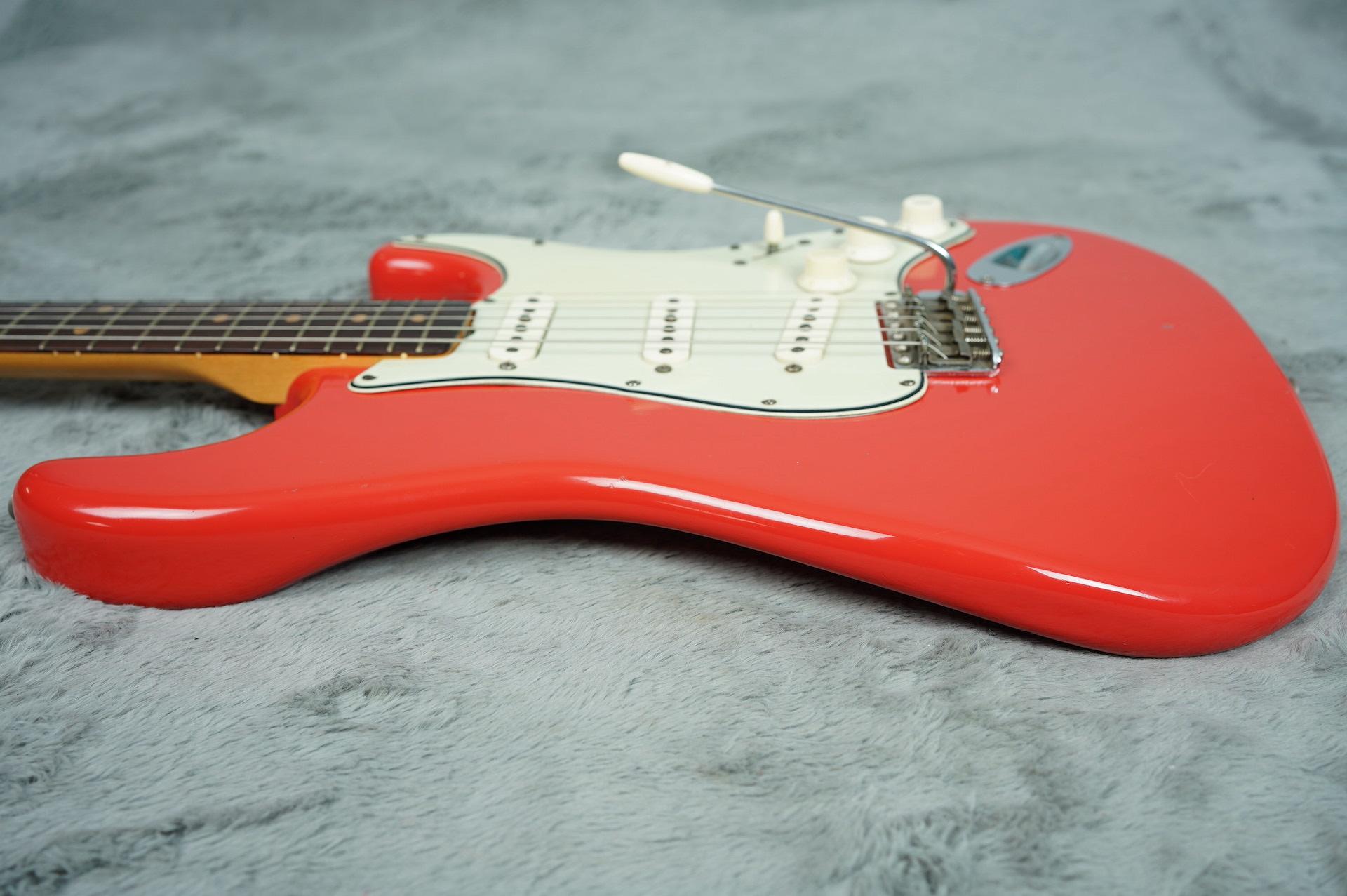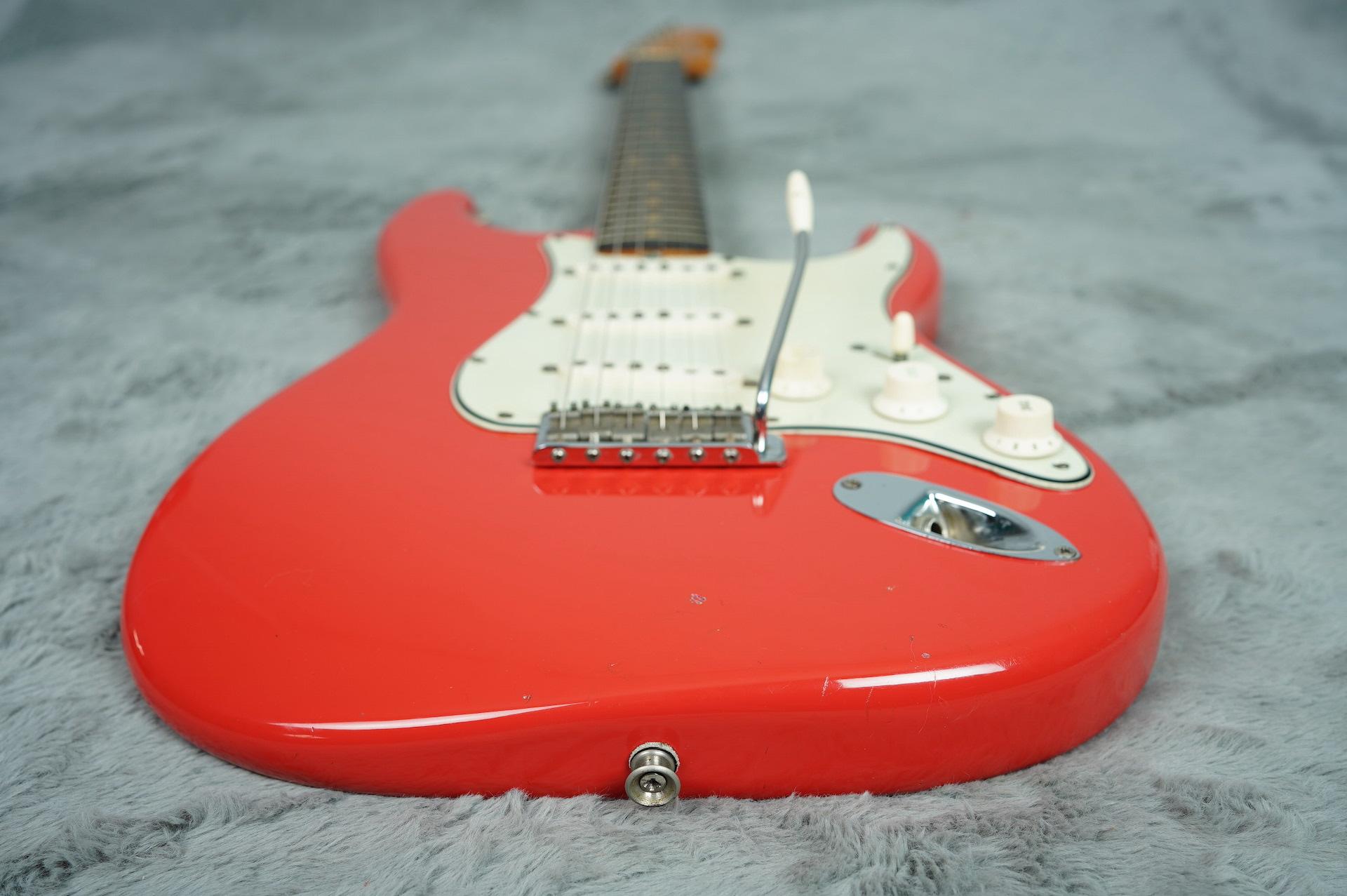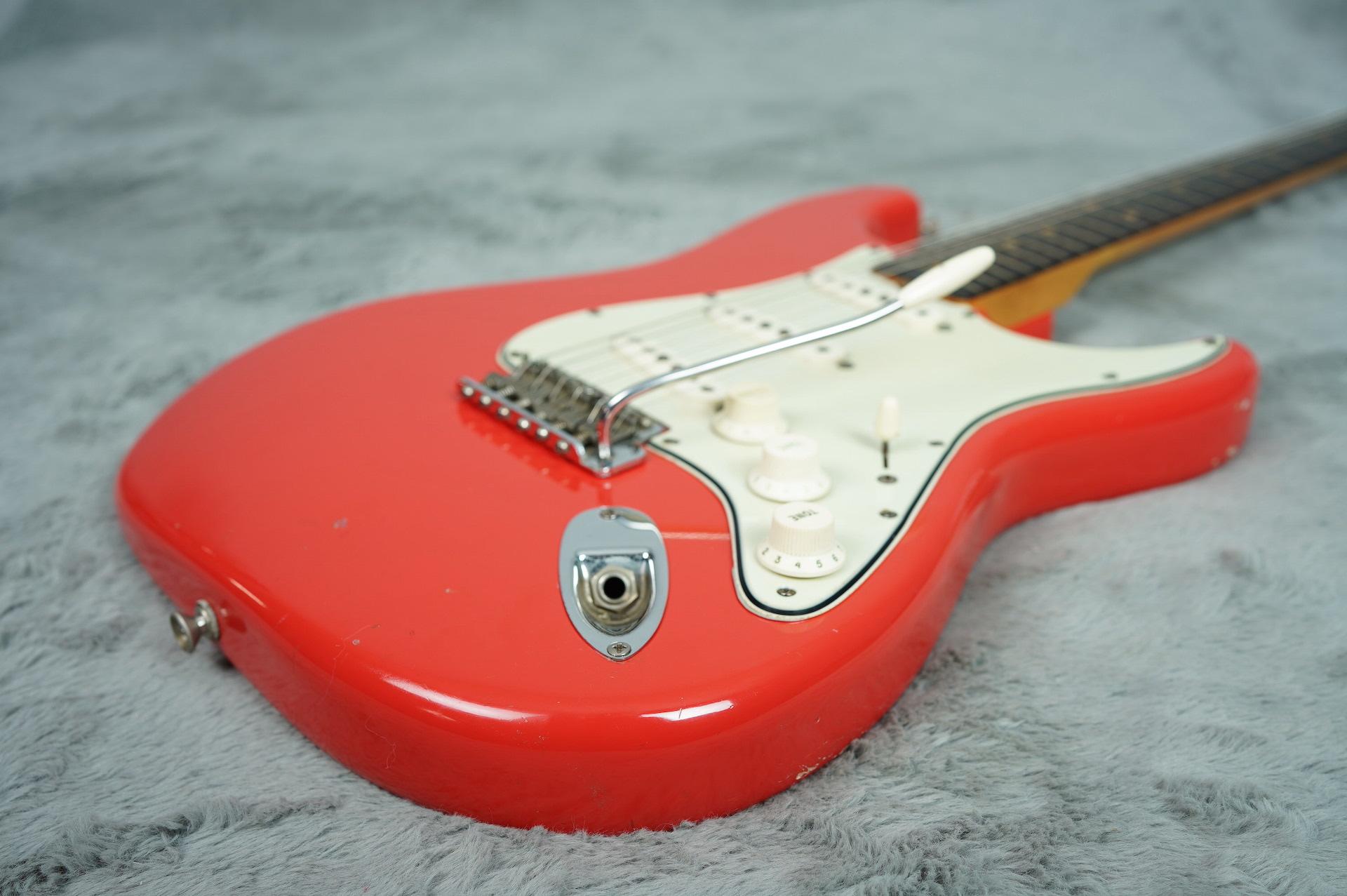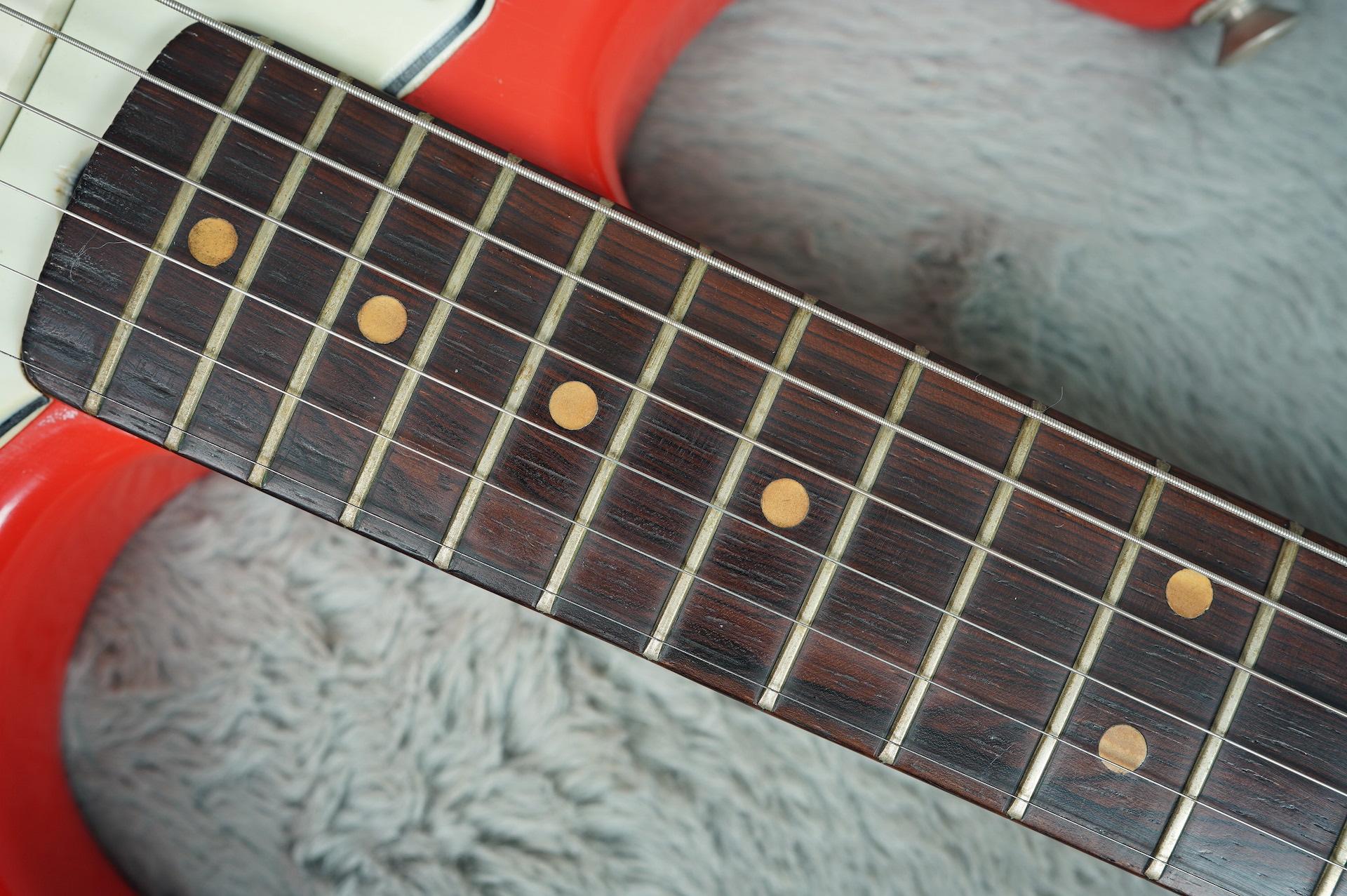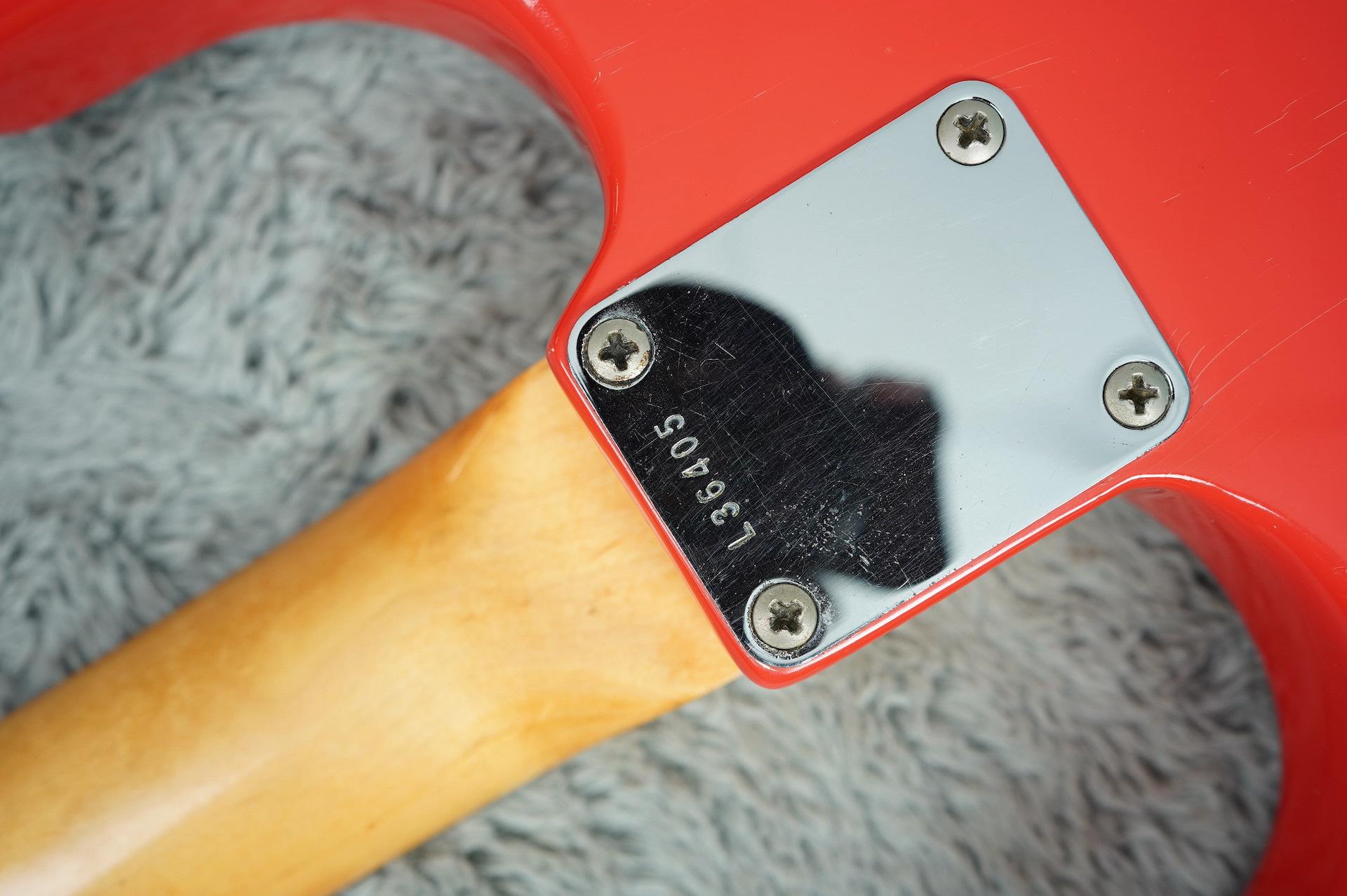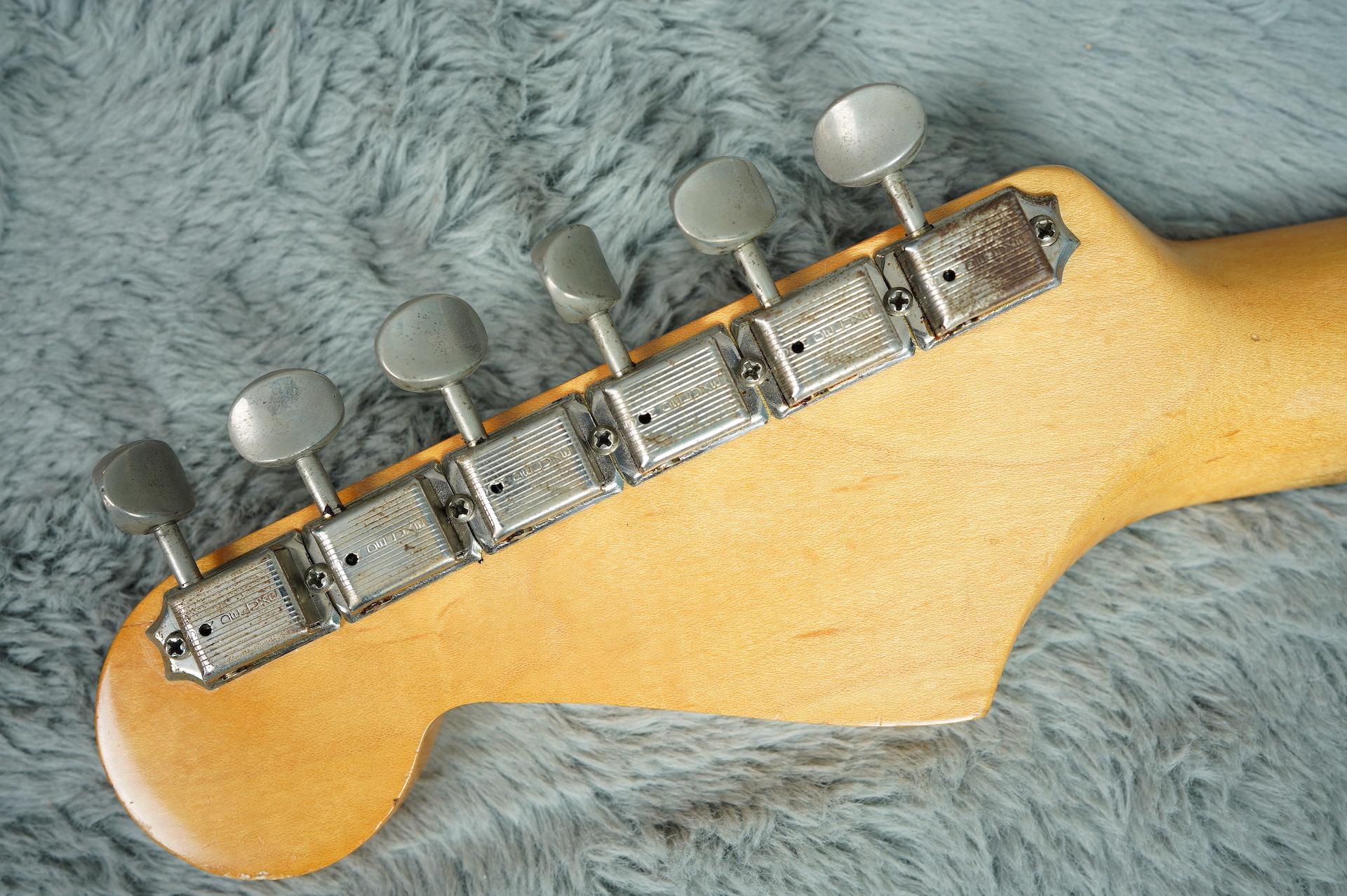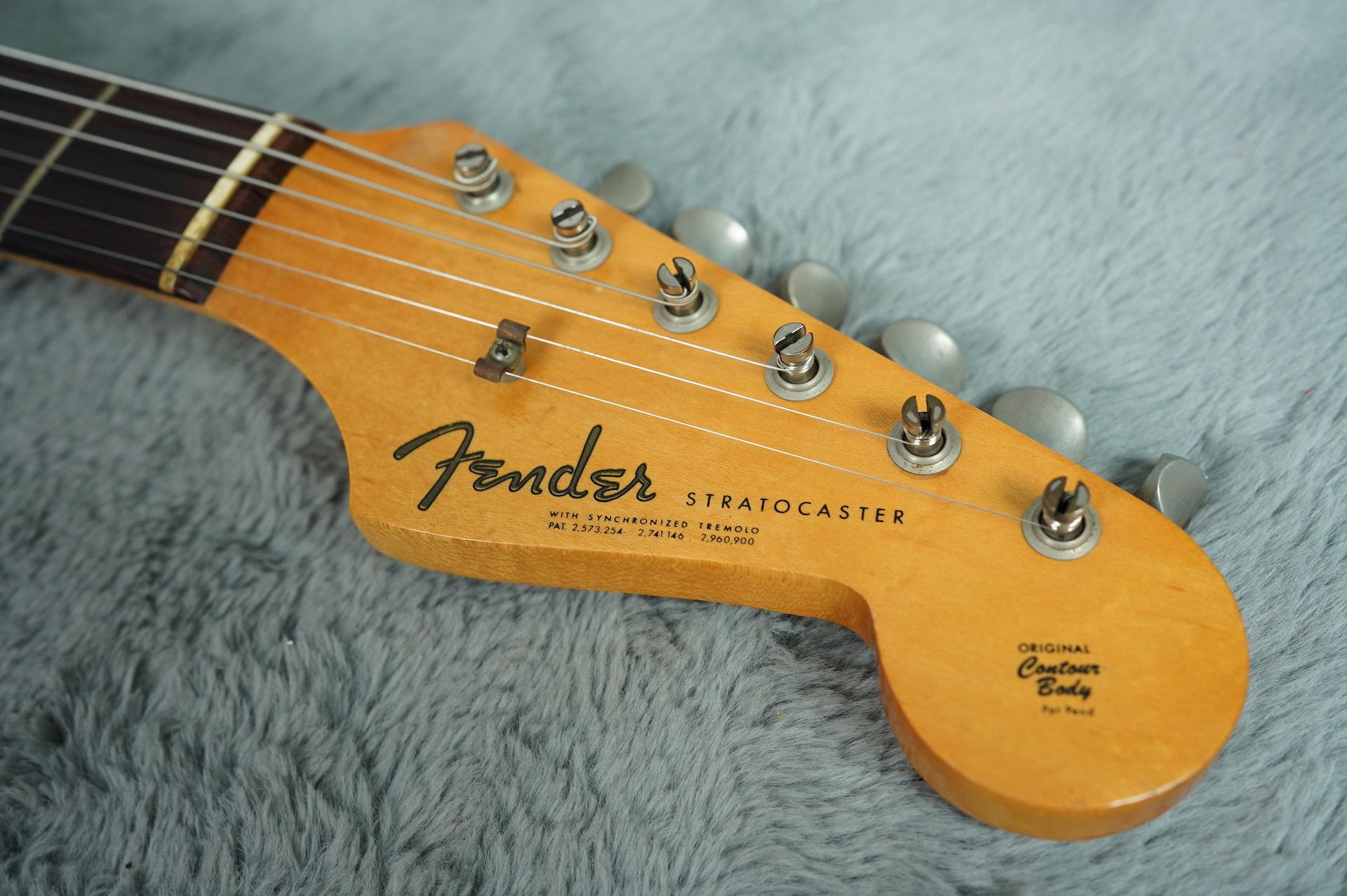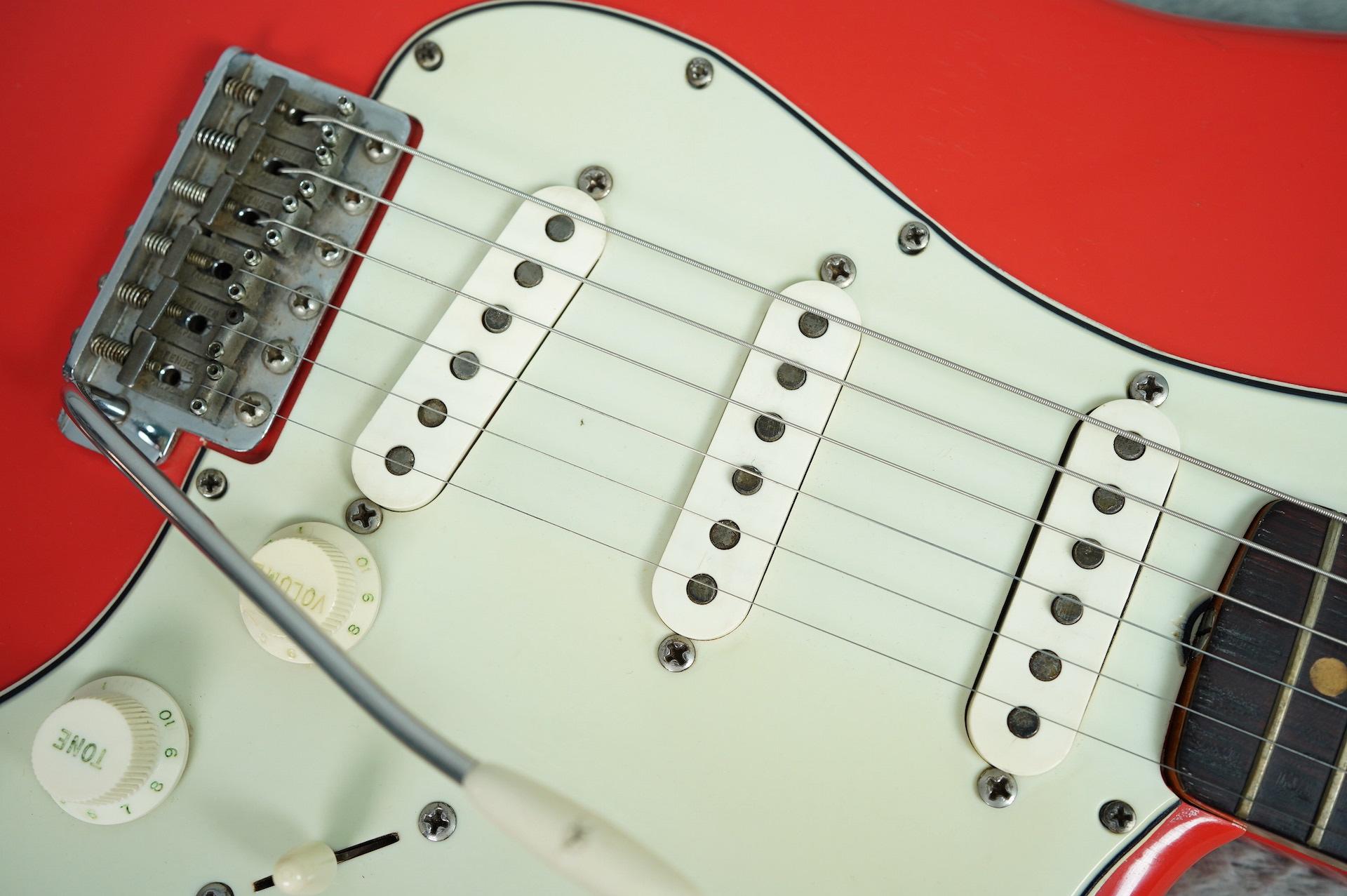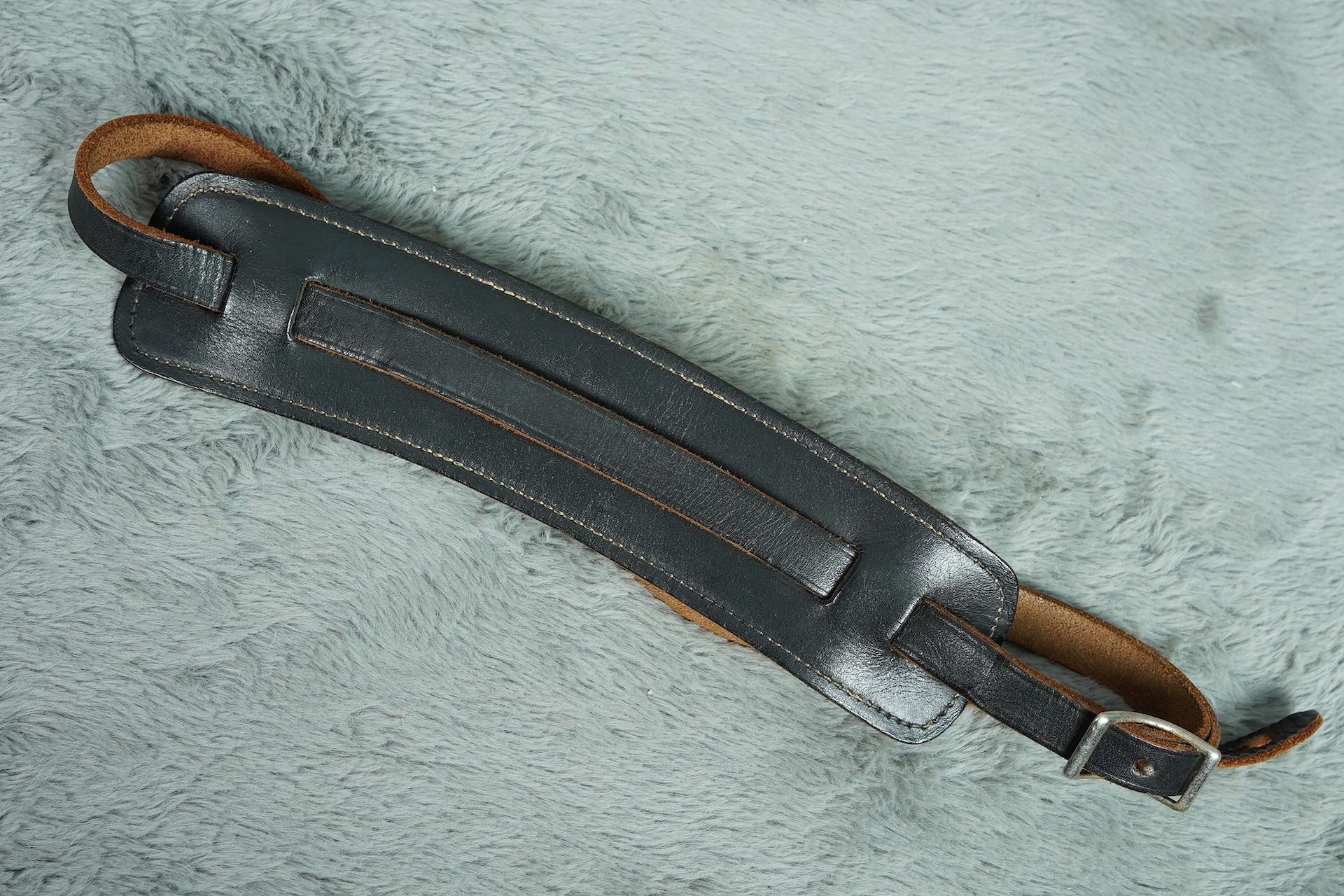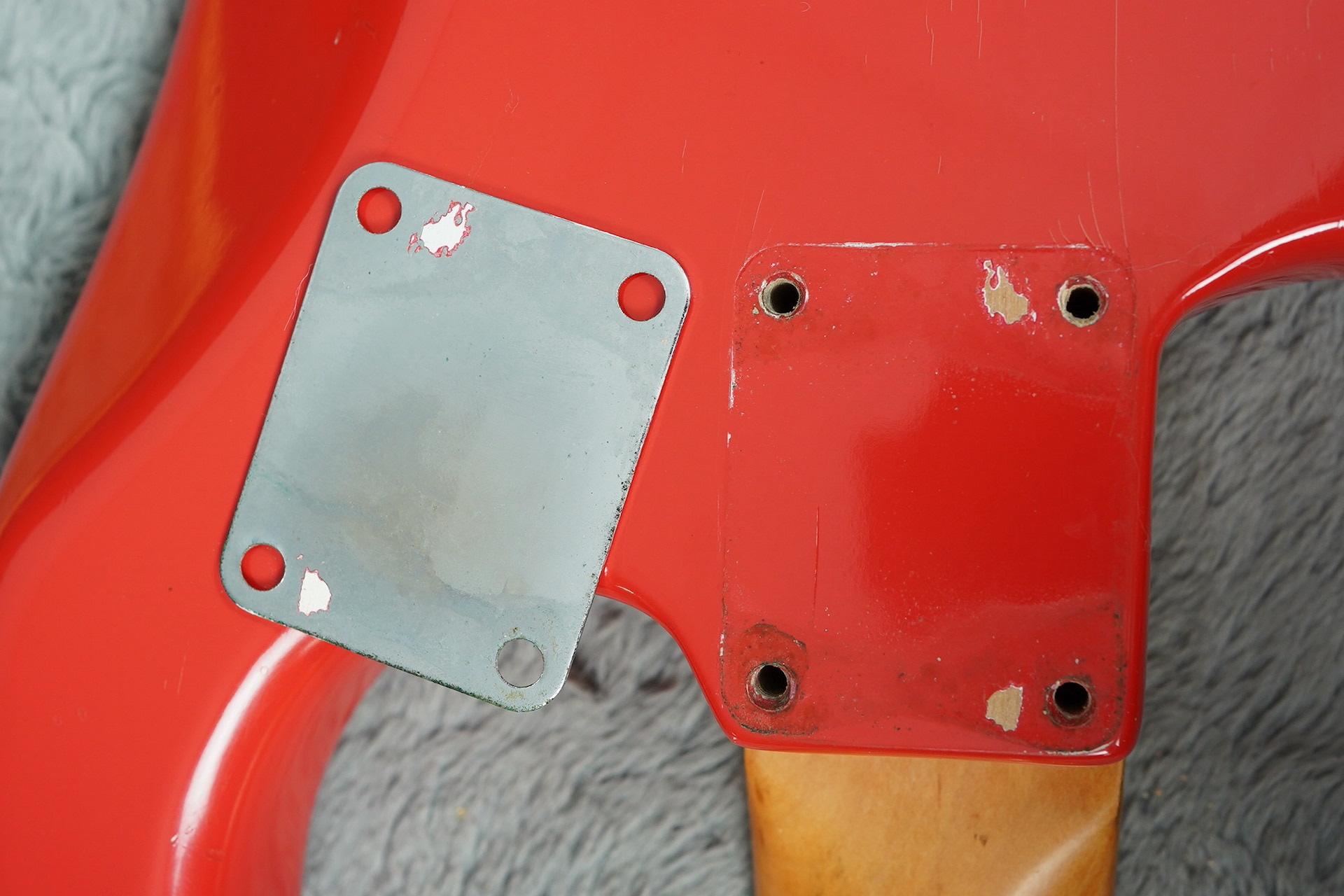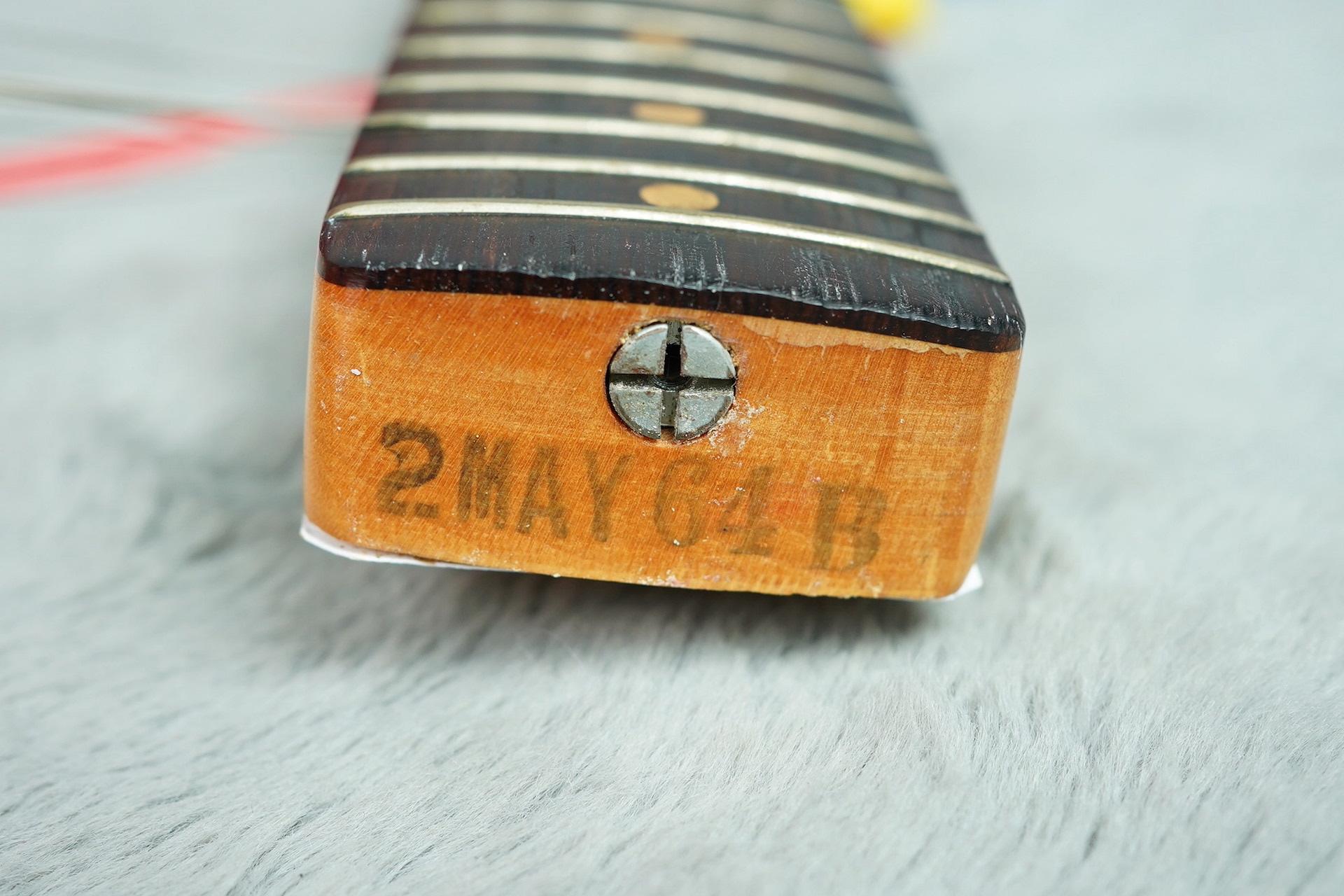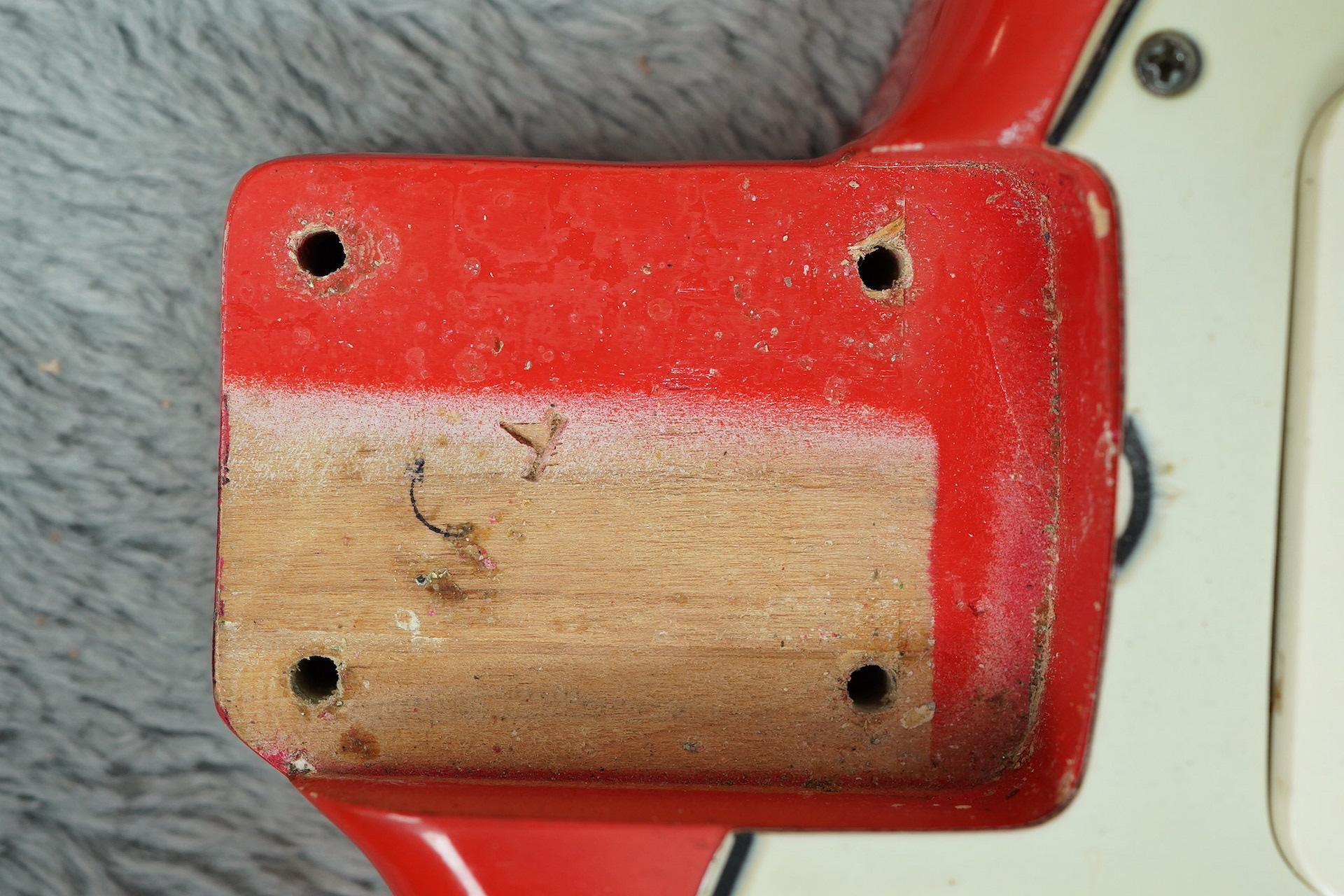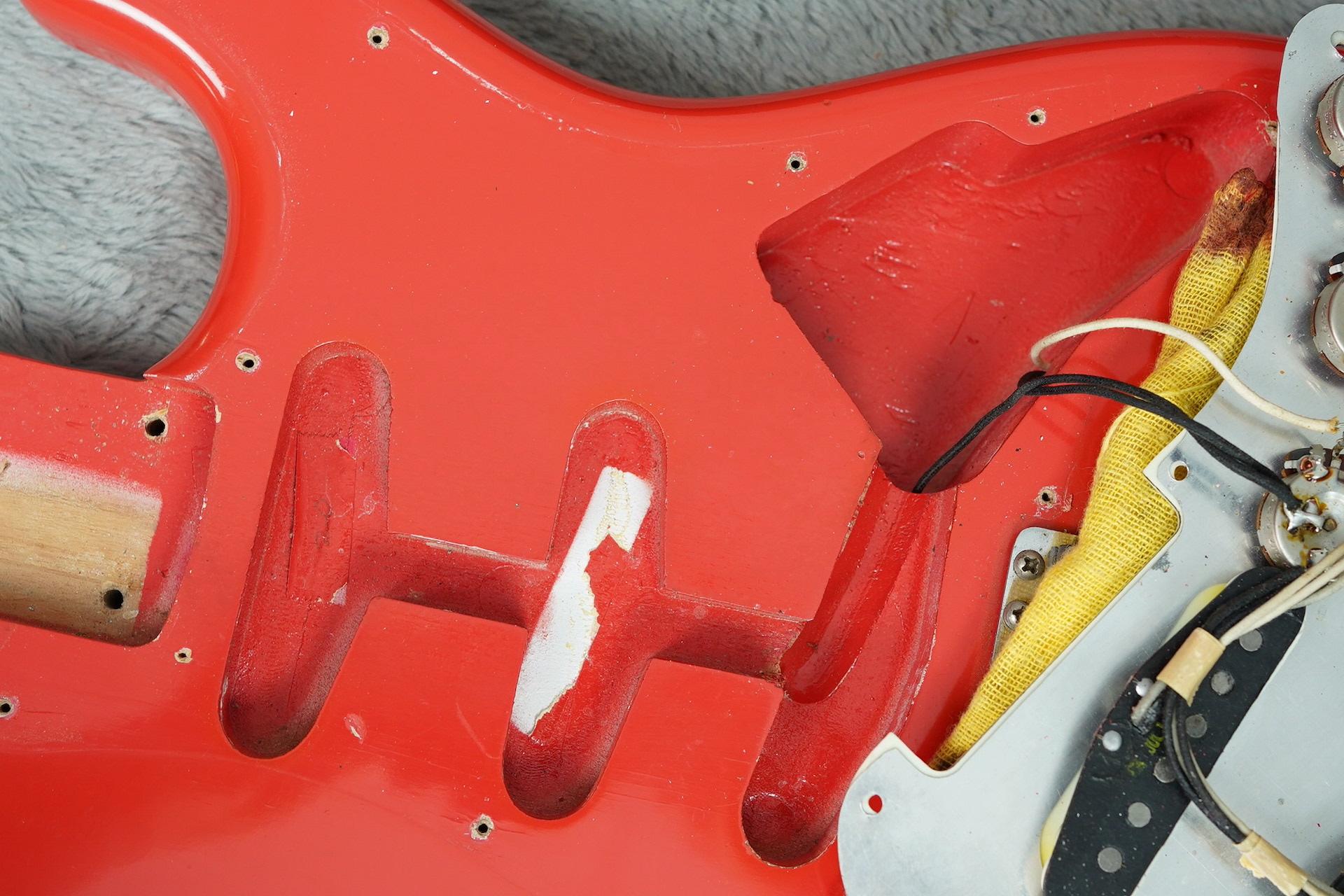 Roll over the image to zoom in
This a truly stunning example of a 1964 Fender Stratocaster in unfaded Fiesta Red, illustrating why these guitars hold such a place in the pantheon of guitar collecting.
This has been a treasured possession and the evidence is clear to see. The finish is in stunning un-faded condition with only the slightest hint of checking and some minor case rash that sdisturbed the paint. The lacquer on the neck is as glossy as when it left the factory without a single mark on it or the headstock. The fretboard and original frets are in just about perfect shape.
The hardware has only tarnished slightly and its clear that great care was taken to clean this guitar after use. The plastics too show only the slightest hint of the passing of time, the guard showing signs of minor shrinkage and some slight discolouration on the pickup covers. These are only minor things and in no way detract from the overall look of the instrument. Neck date is May 1964, pots date to 22nd week of 1964 and the serial number places it in the middle of 1964. Pickups are dated late June 1964 so everything ties in.
Of course, as you'd expect the electronics are as they left Fullerton with not a single solder joint touched.
The guitar comes with its original no logo black Tolex hardshell case which is all in pretty much MINT condition. This includes the original strap.
Though this guitar transcends instrument status to some degree, it still possesses those classic Strat tones. The black bottom pickups deliver a lush sound that we so readily associate with these last few pre-CBS instruments and is considered by many to be the high watermark of Stratocaster tone in the 1960's.
This is a stunning example that even our careful photography cannot do justice to and surely a bucket-list instrument for any serious collector. We know you re watching, so grab this one before it gets away.
Availability:
Out Of Stock
Add To Your Wishlist
Send to a friend
Recommend this to a friend by entering their email address in the box below.