1963 Fender Jazzmaster Fiesta Red body only refin + OHSC
1963 Fender Jazzmaster Fiesta Red body only refin + OHSC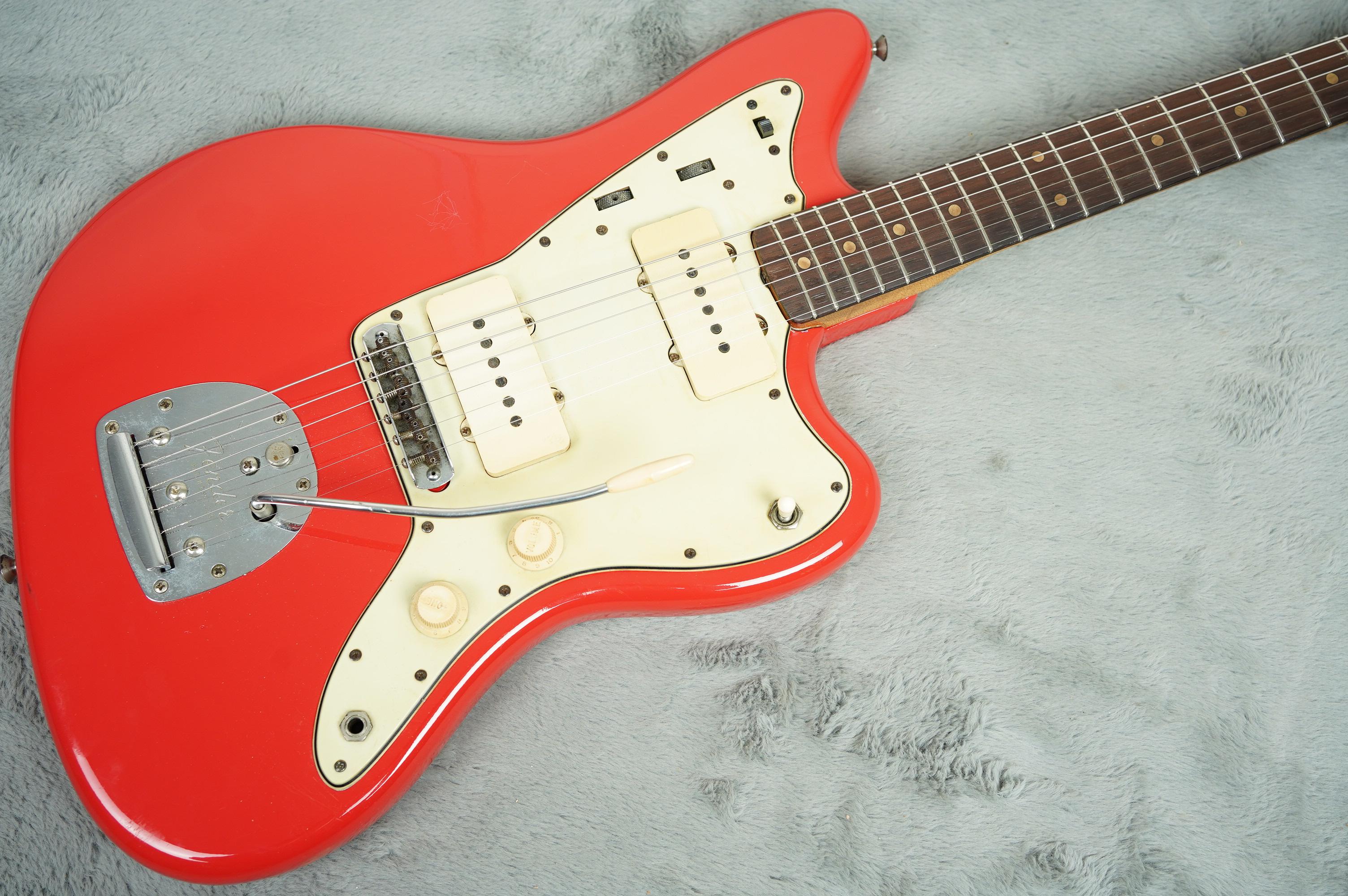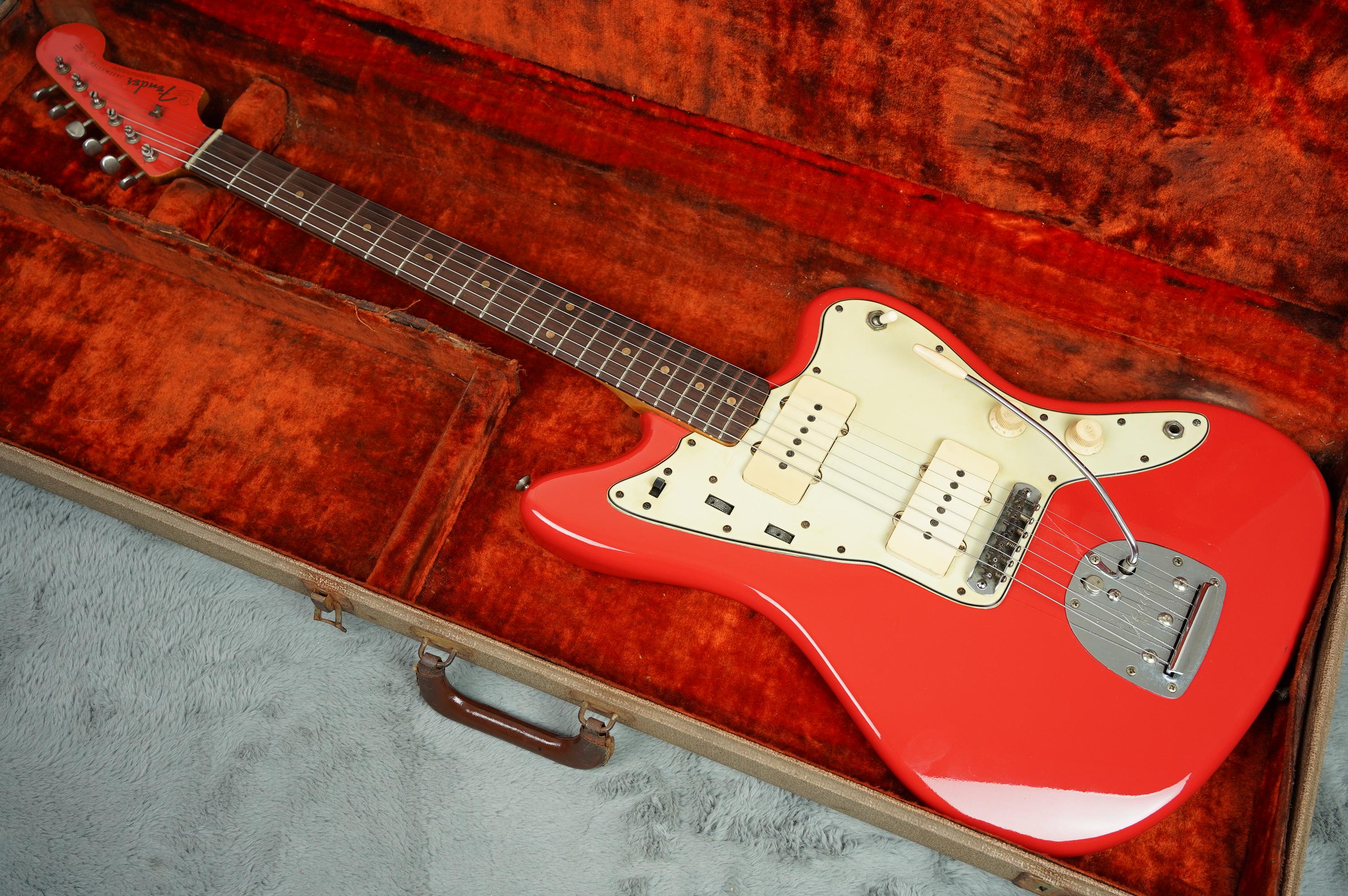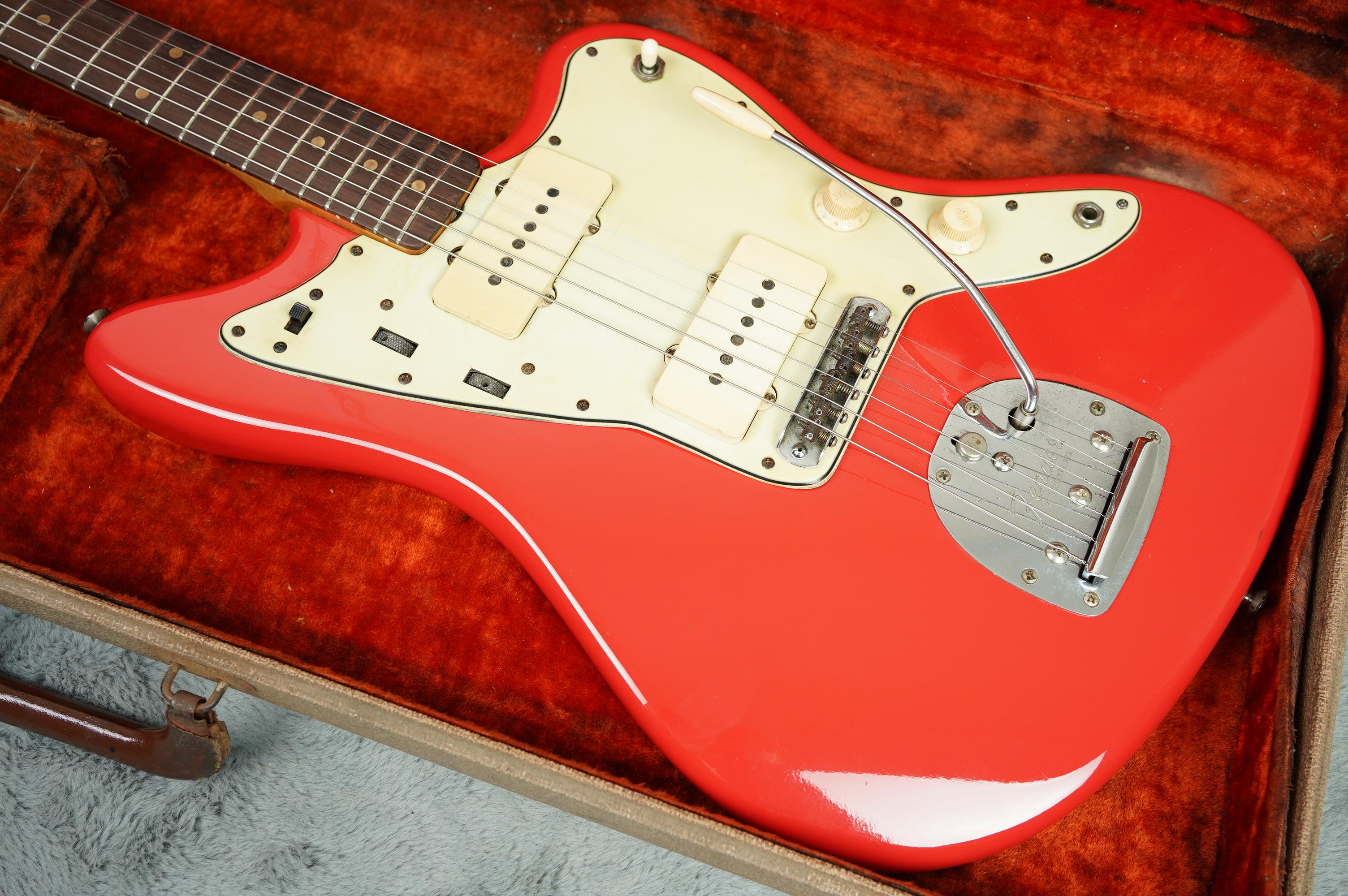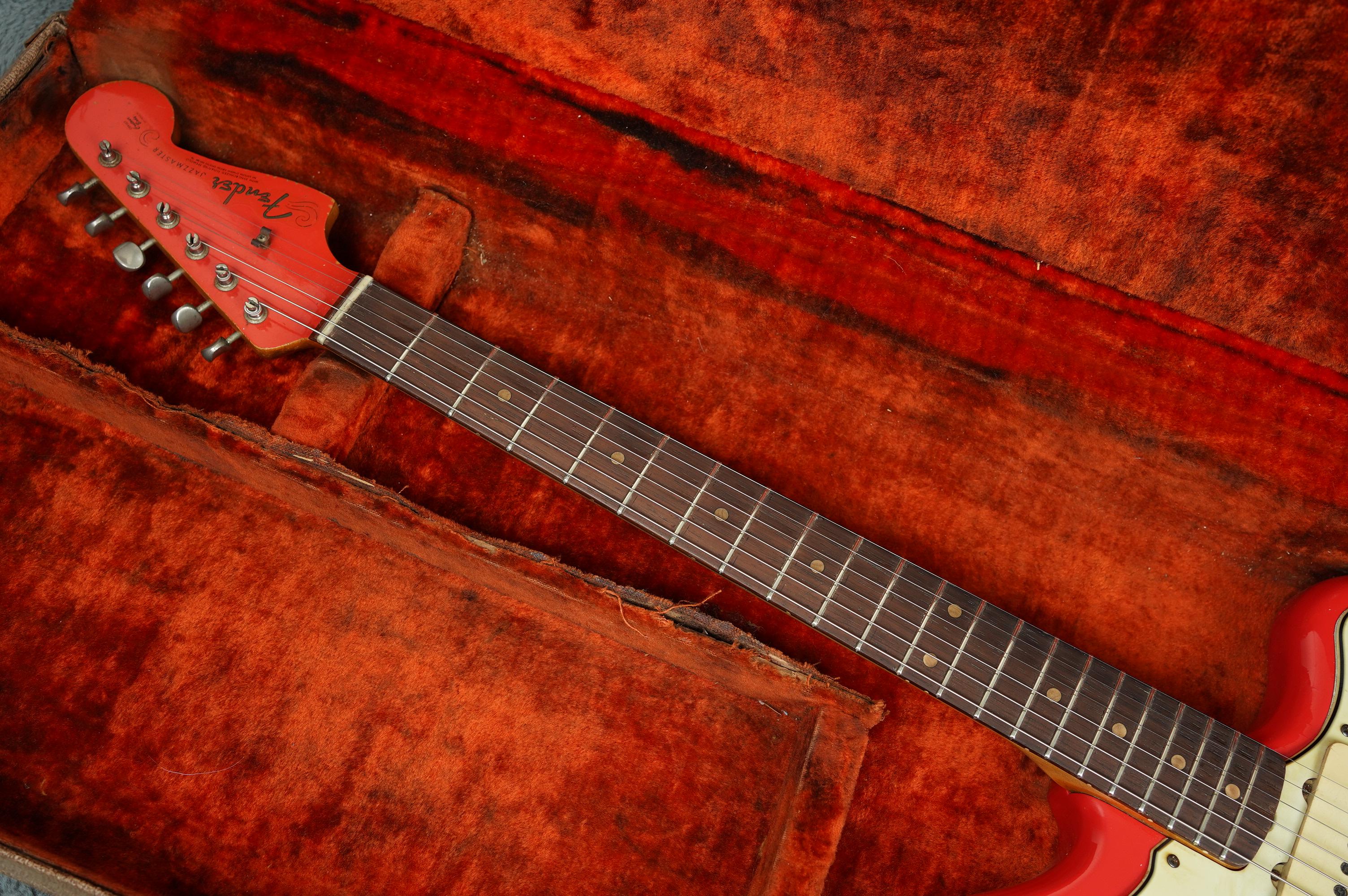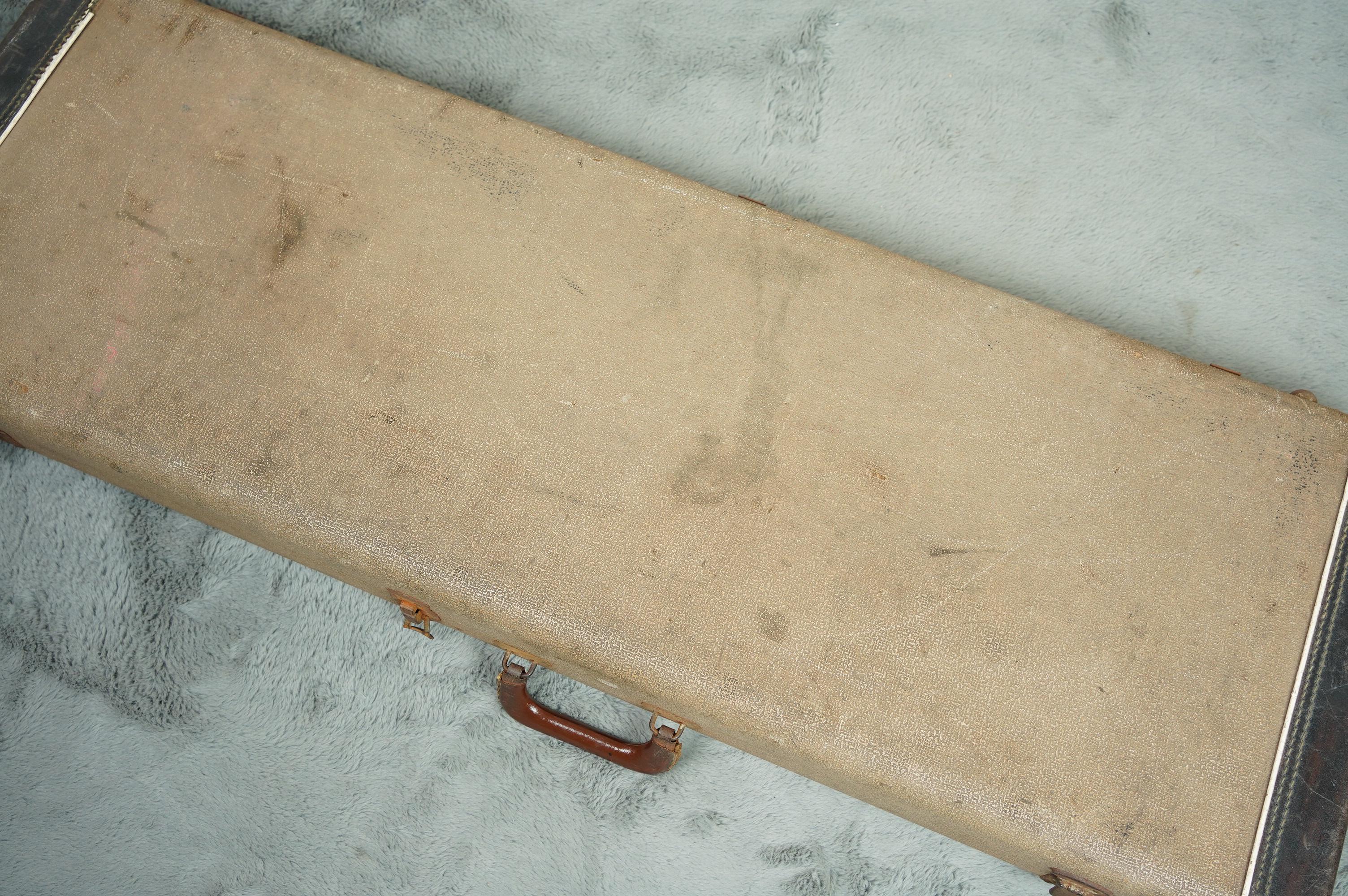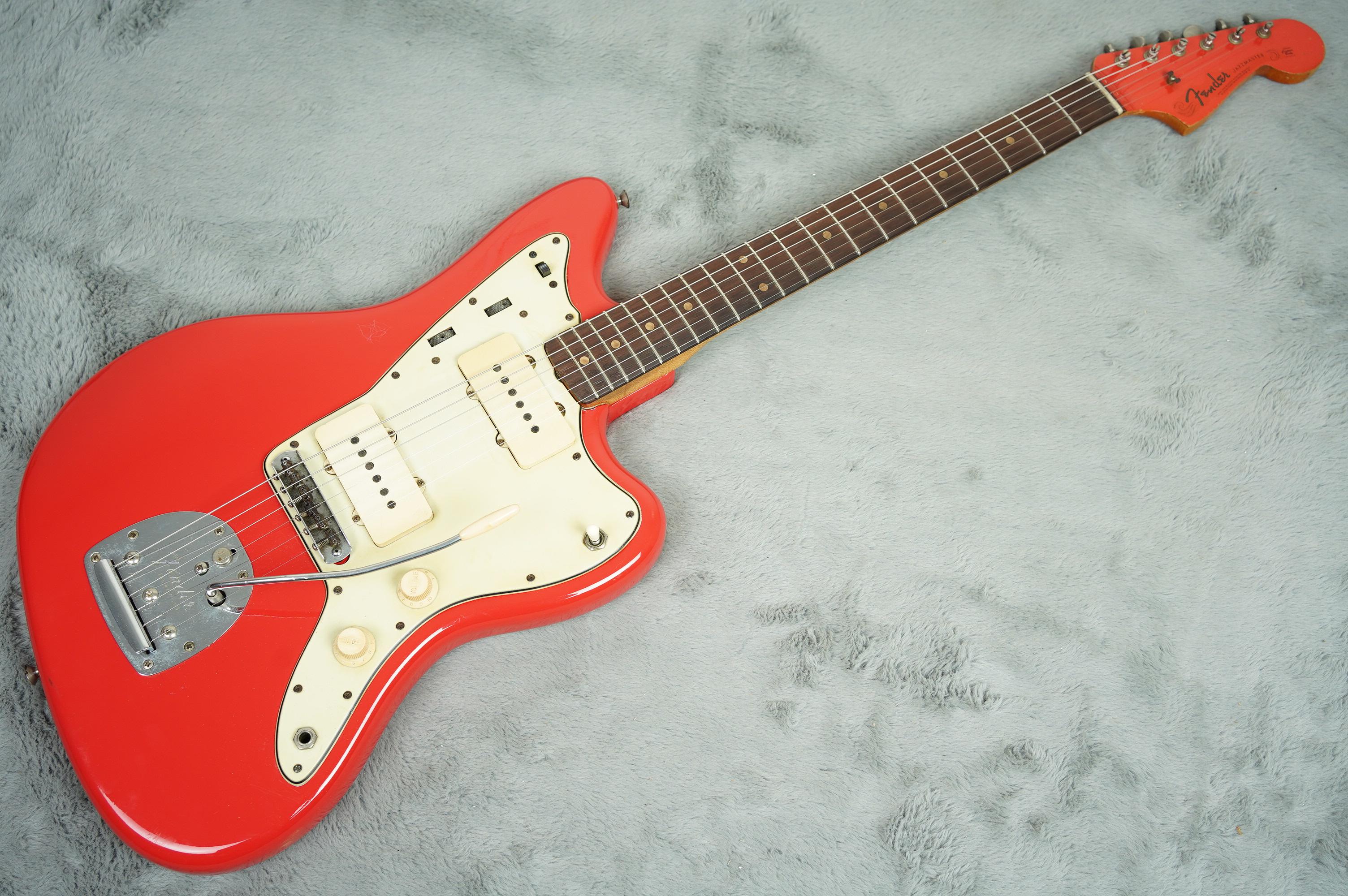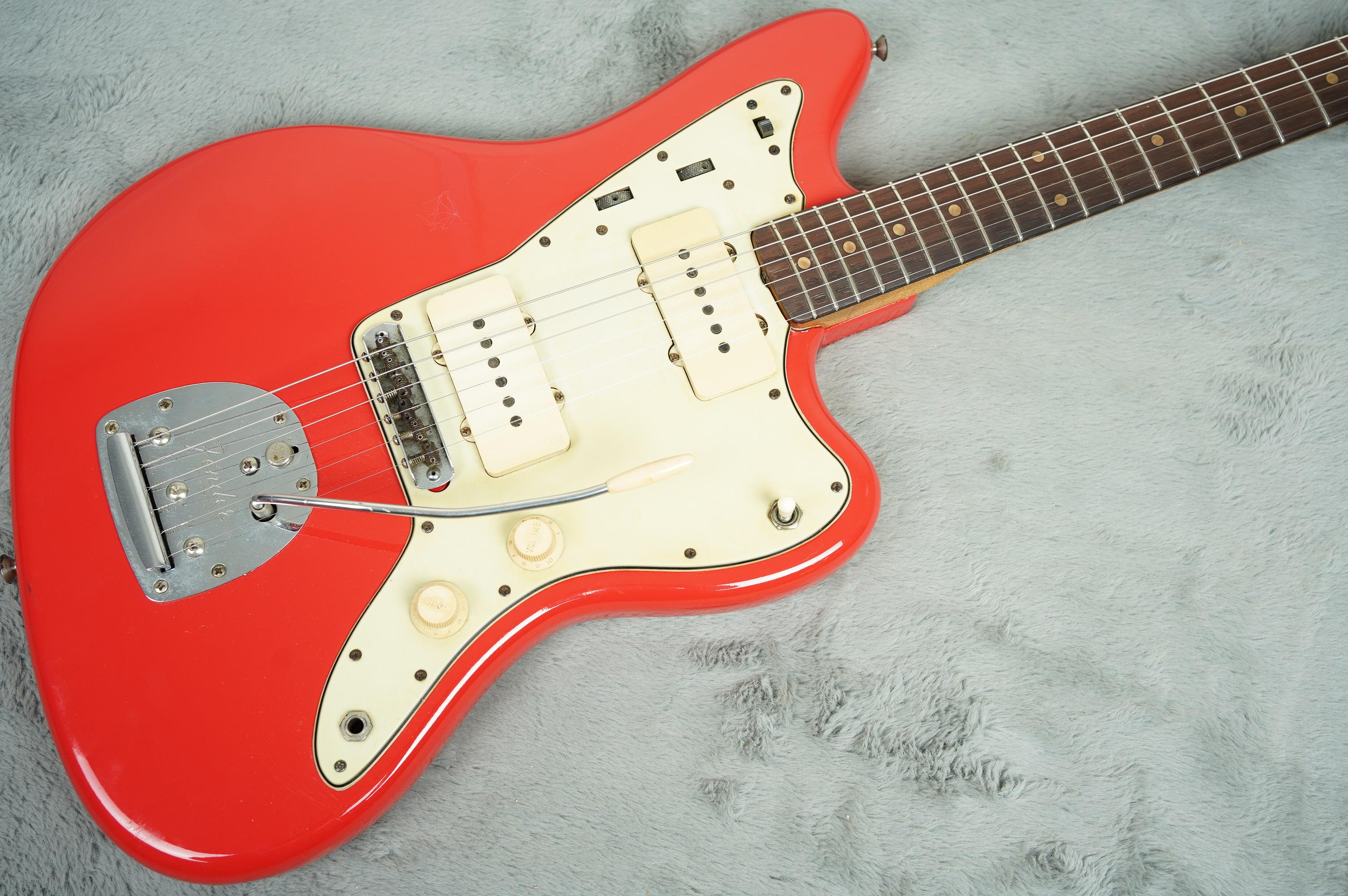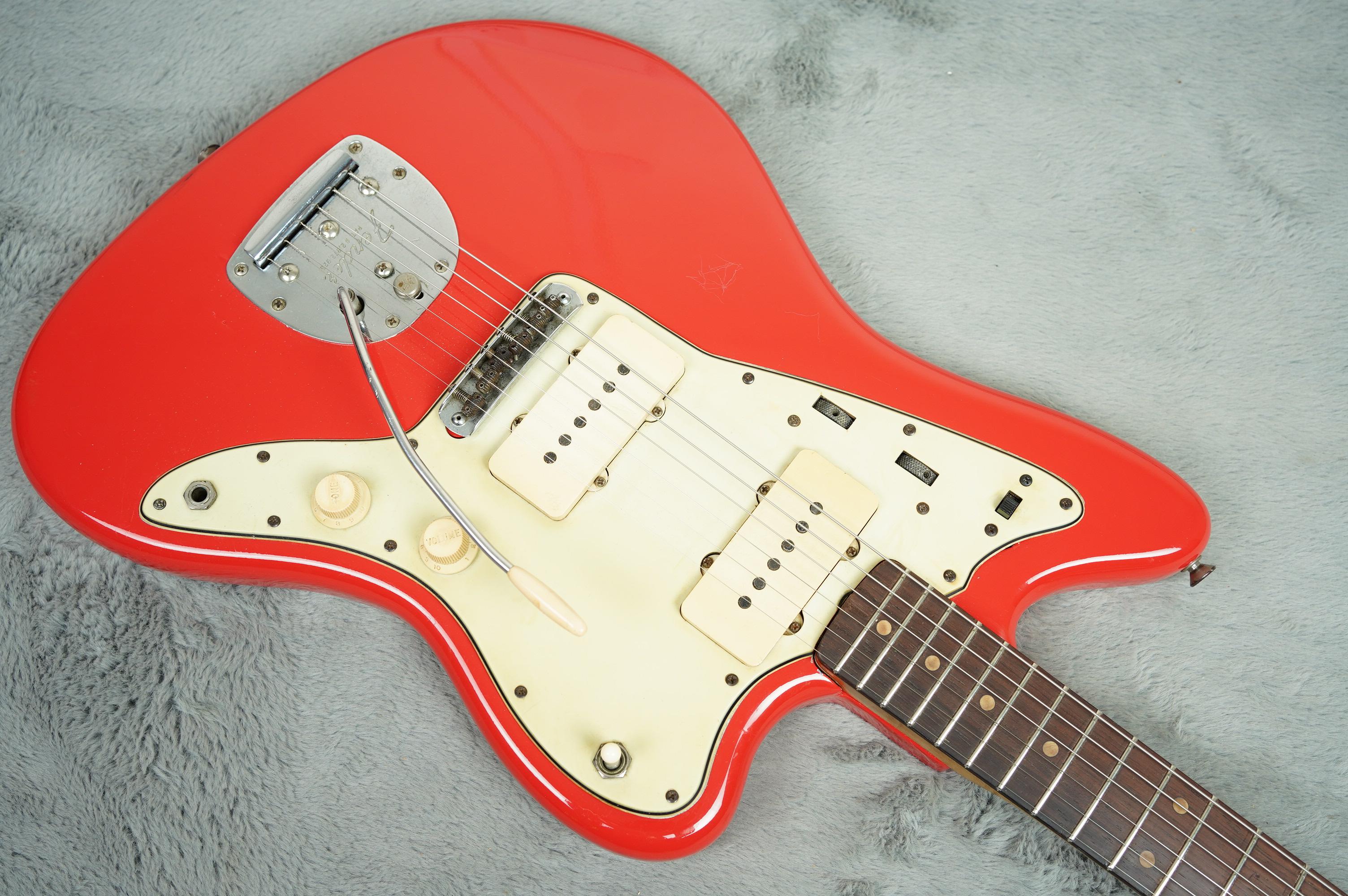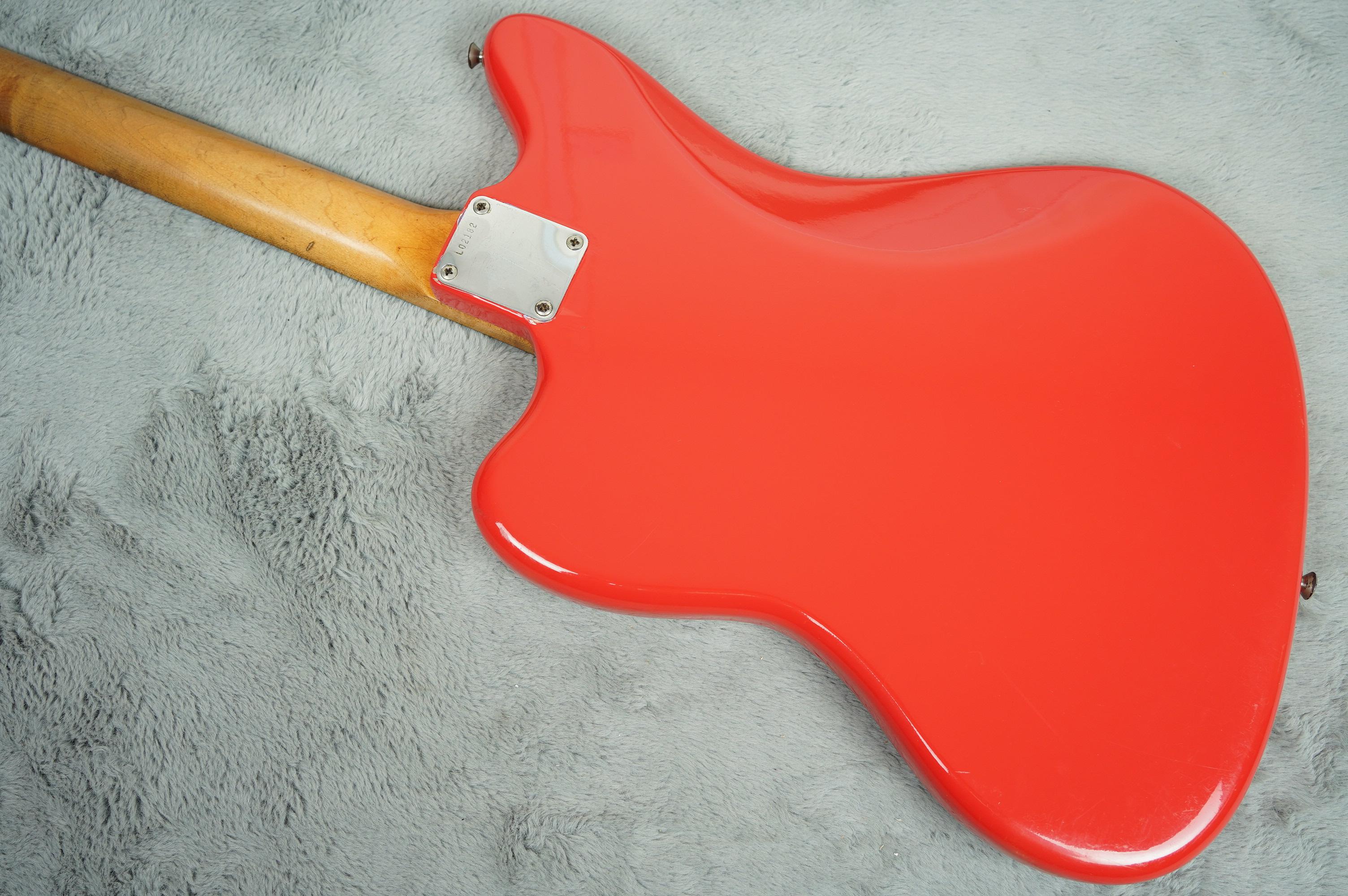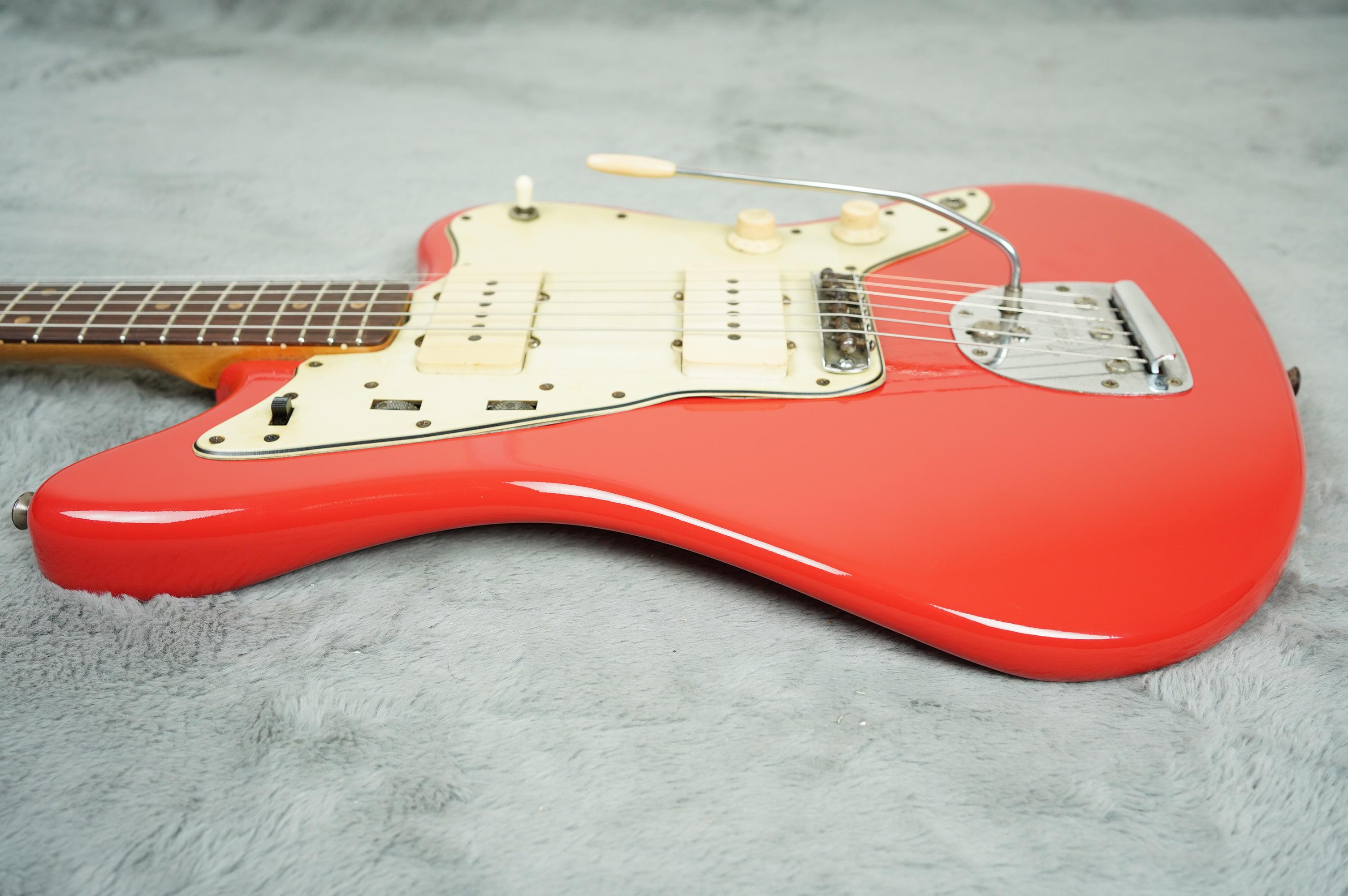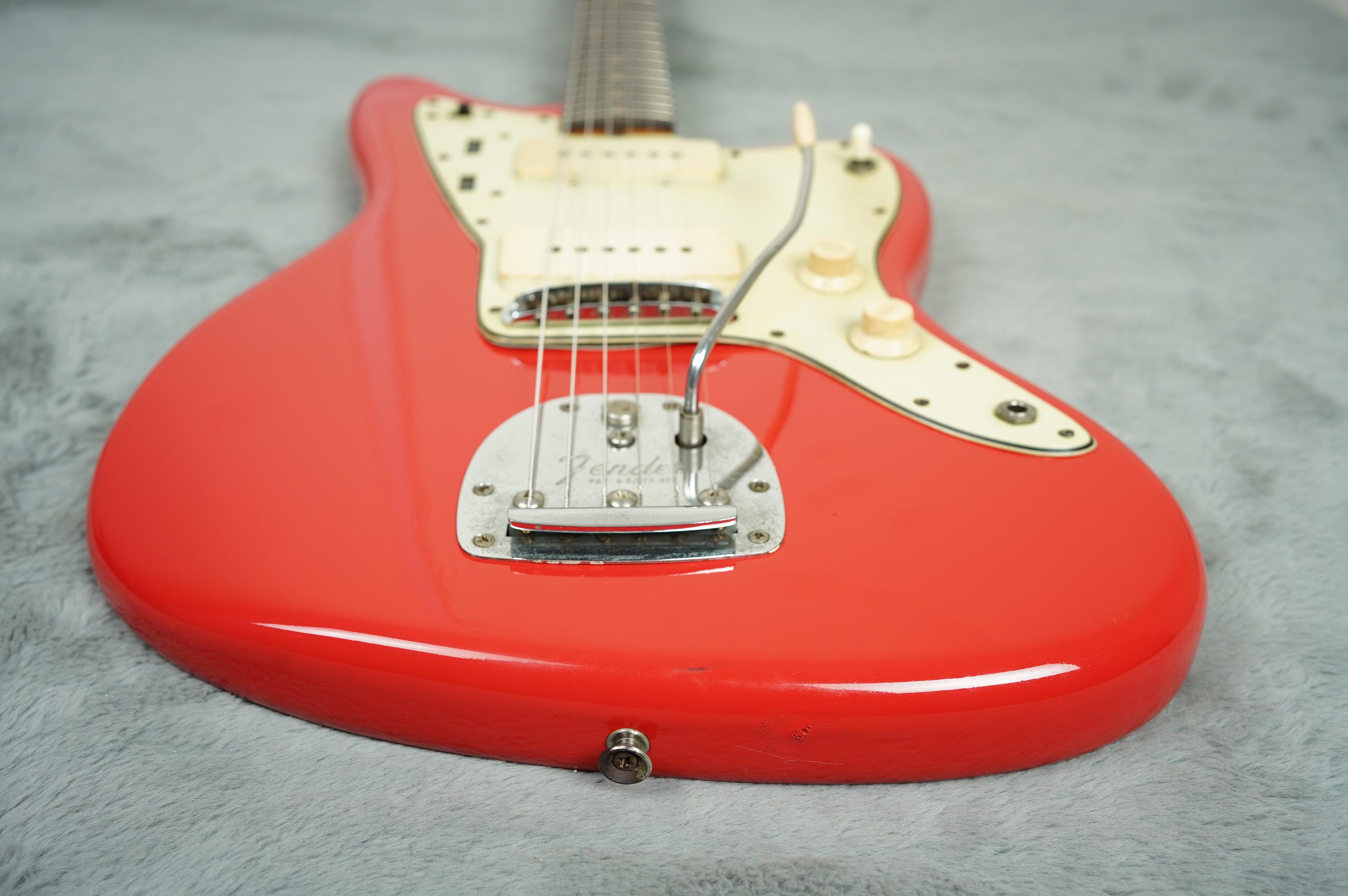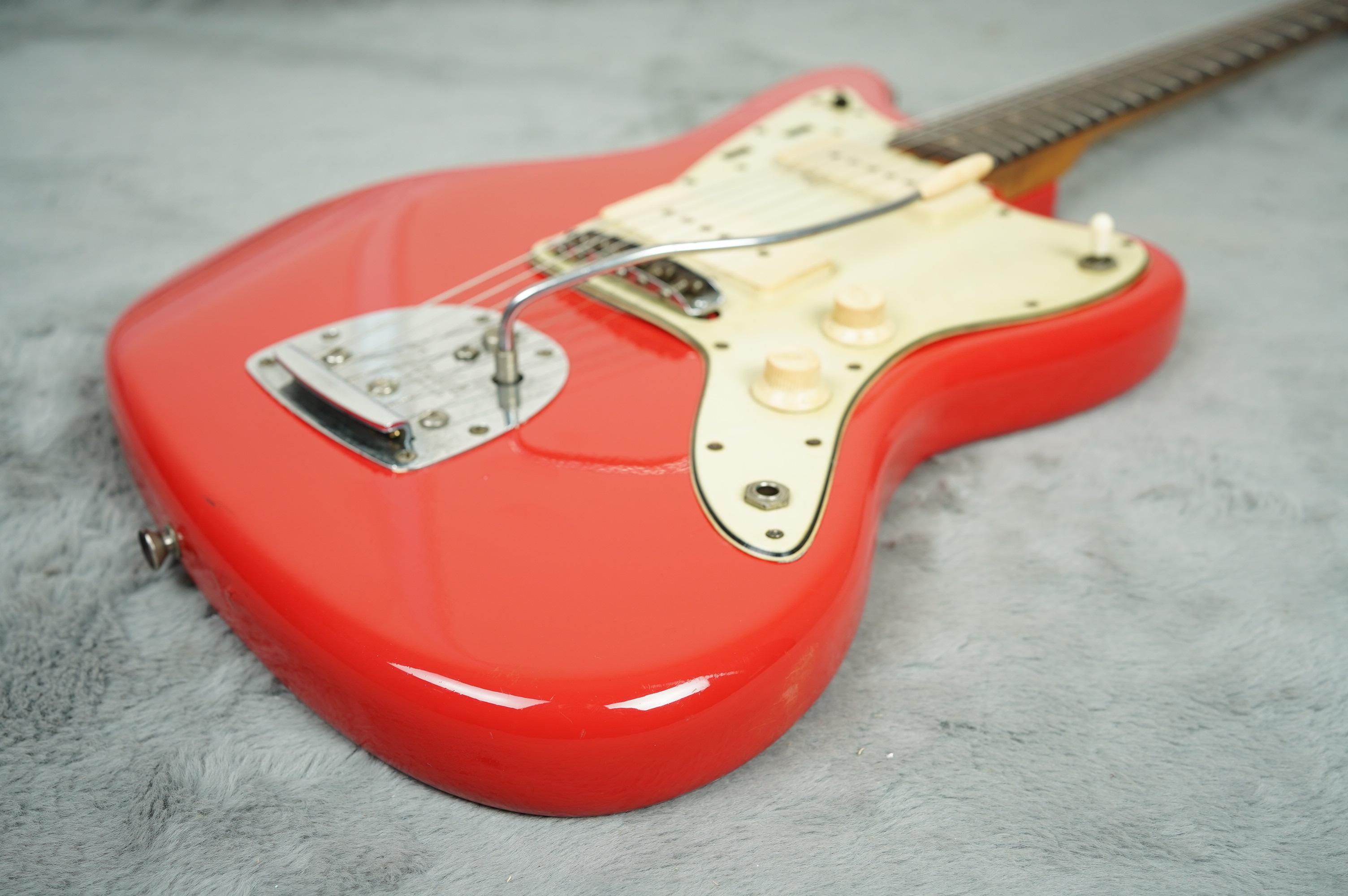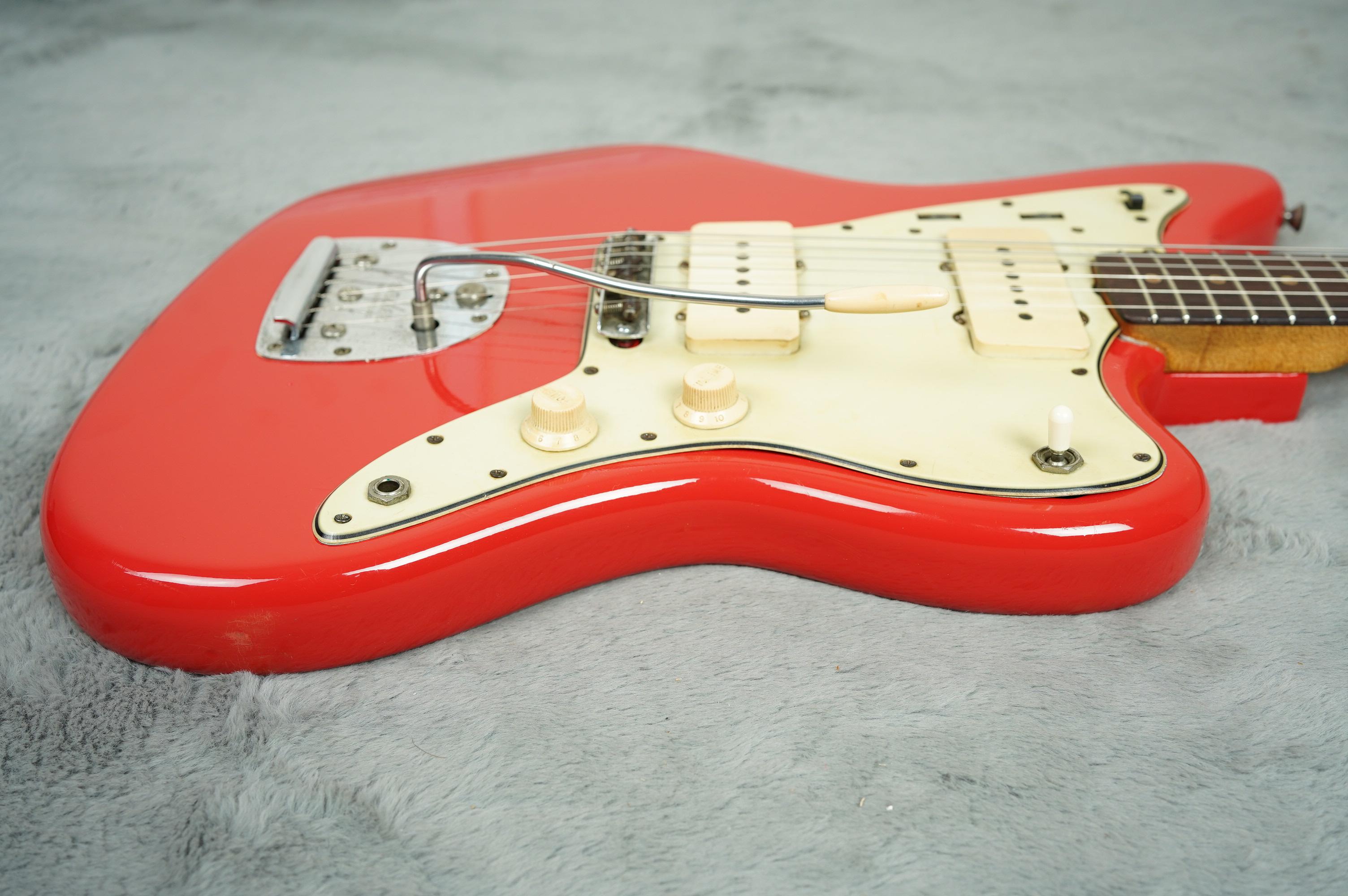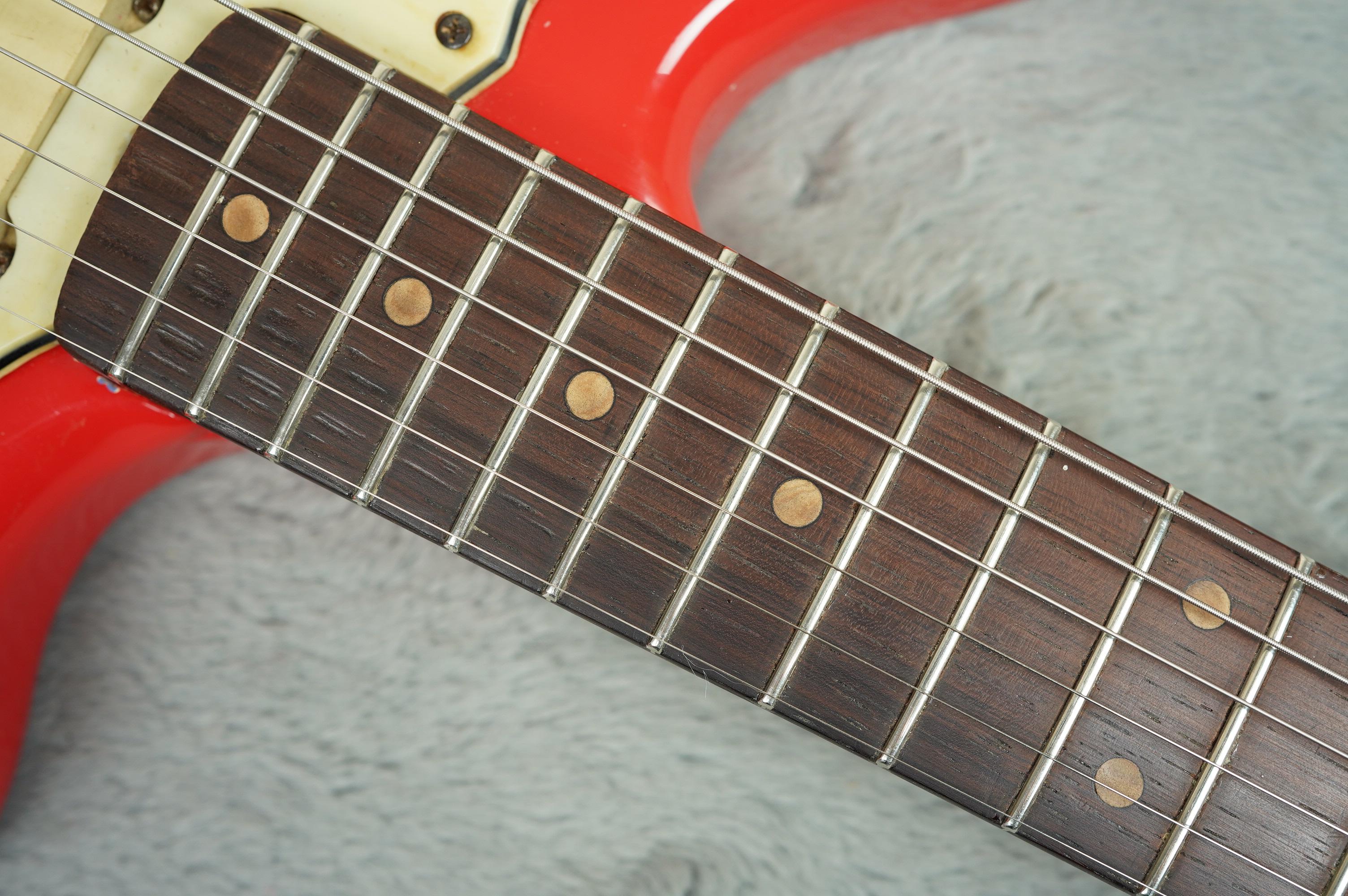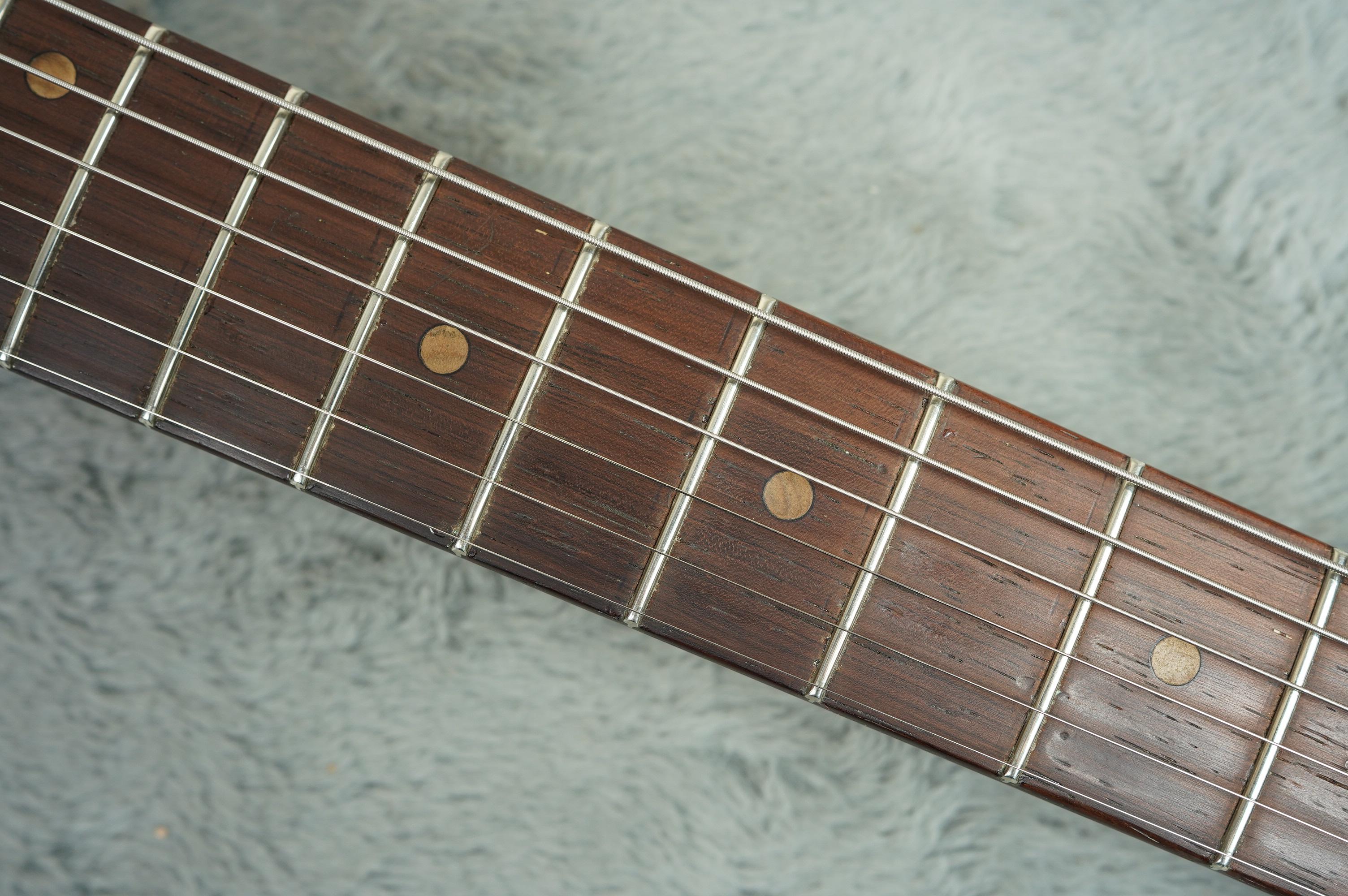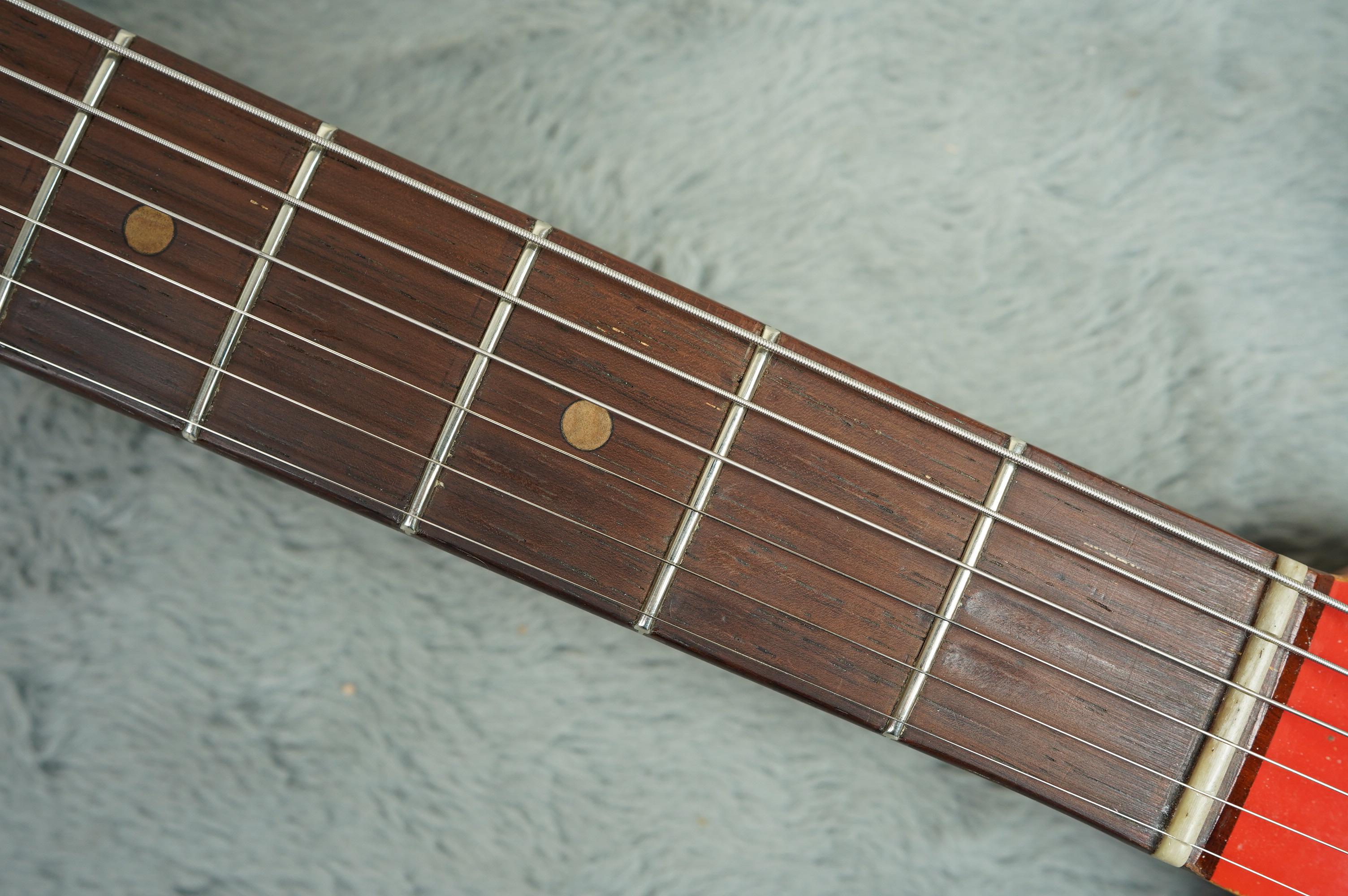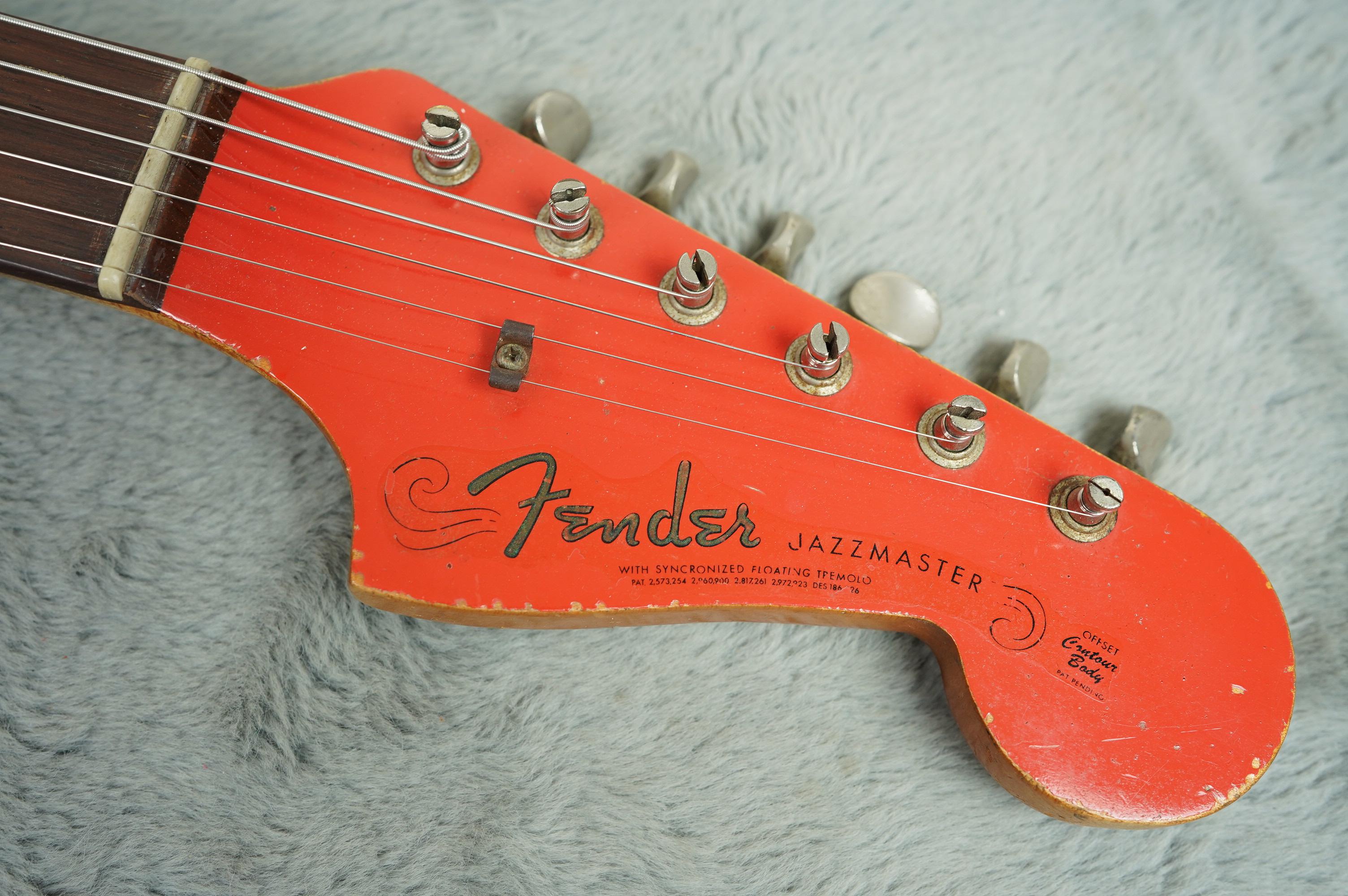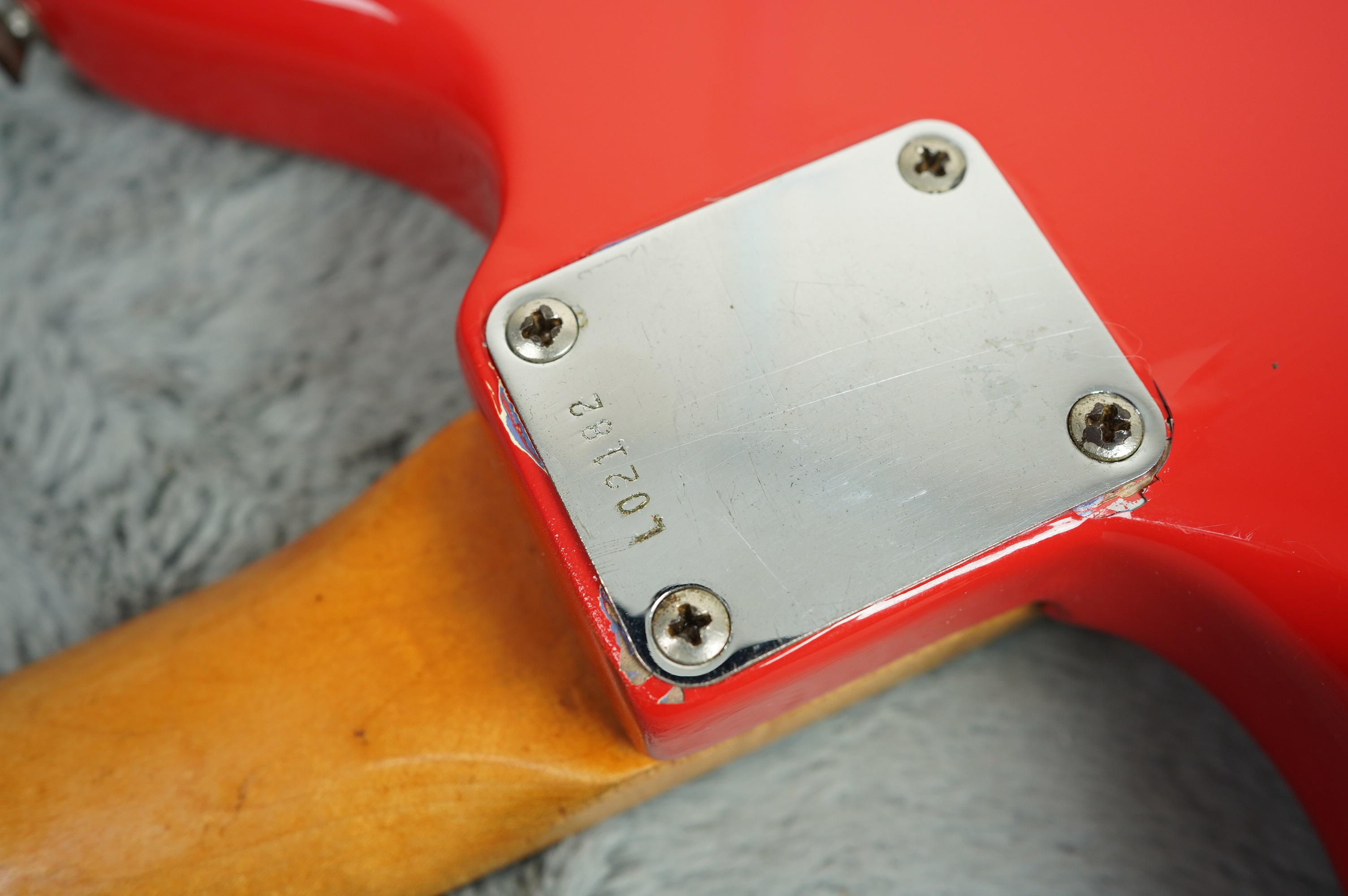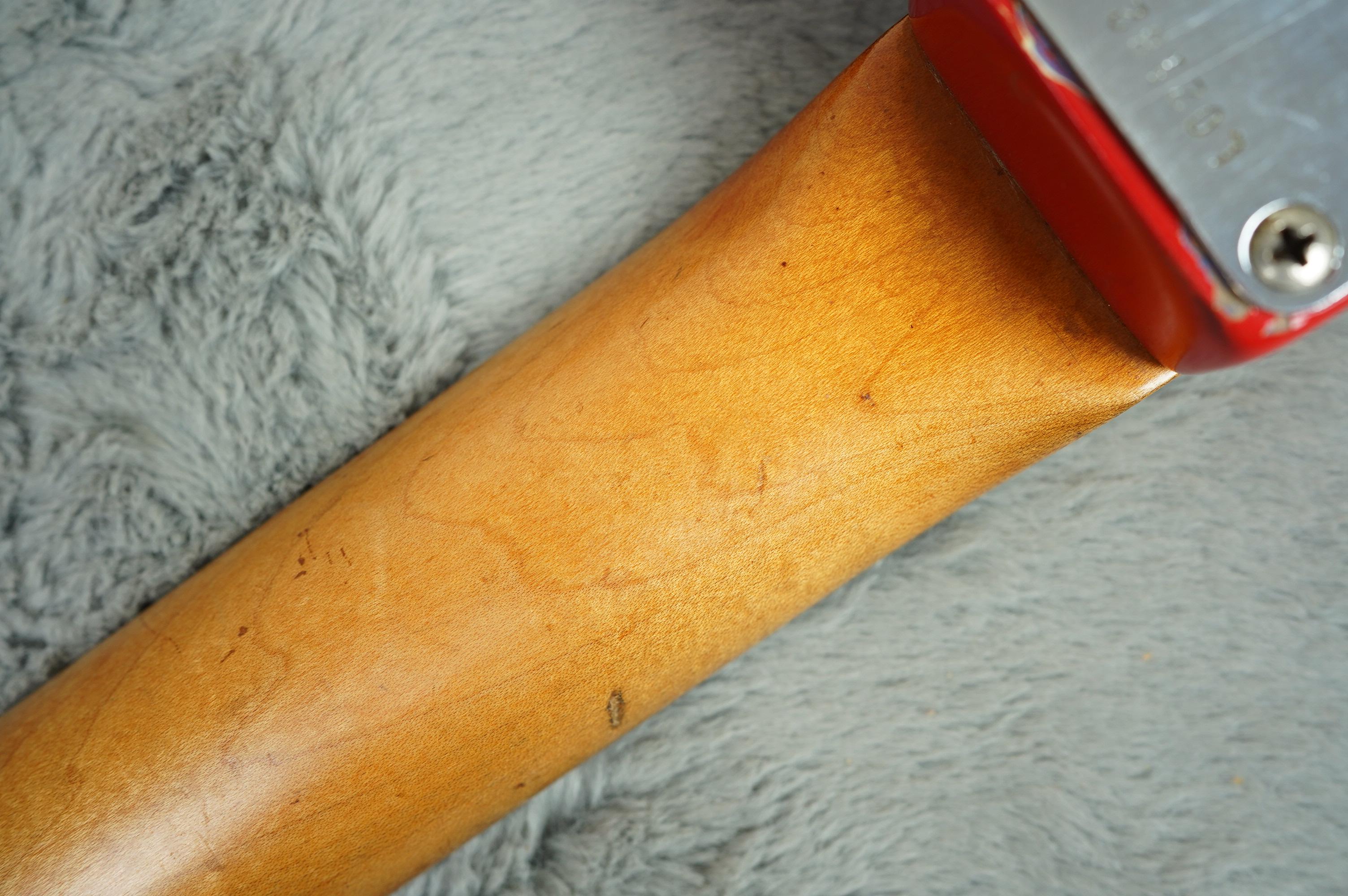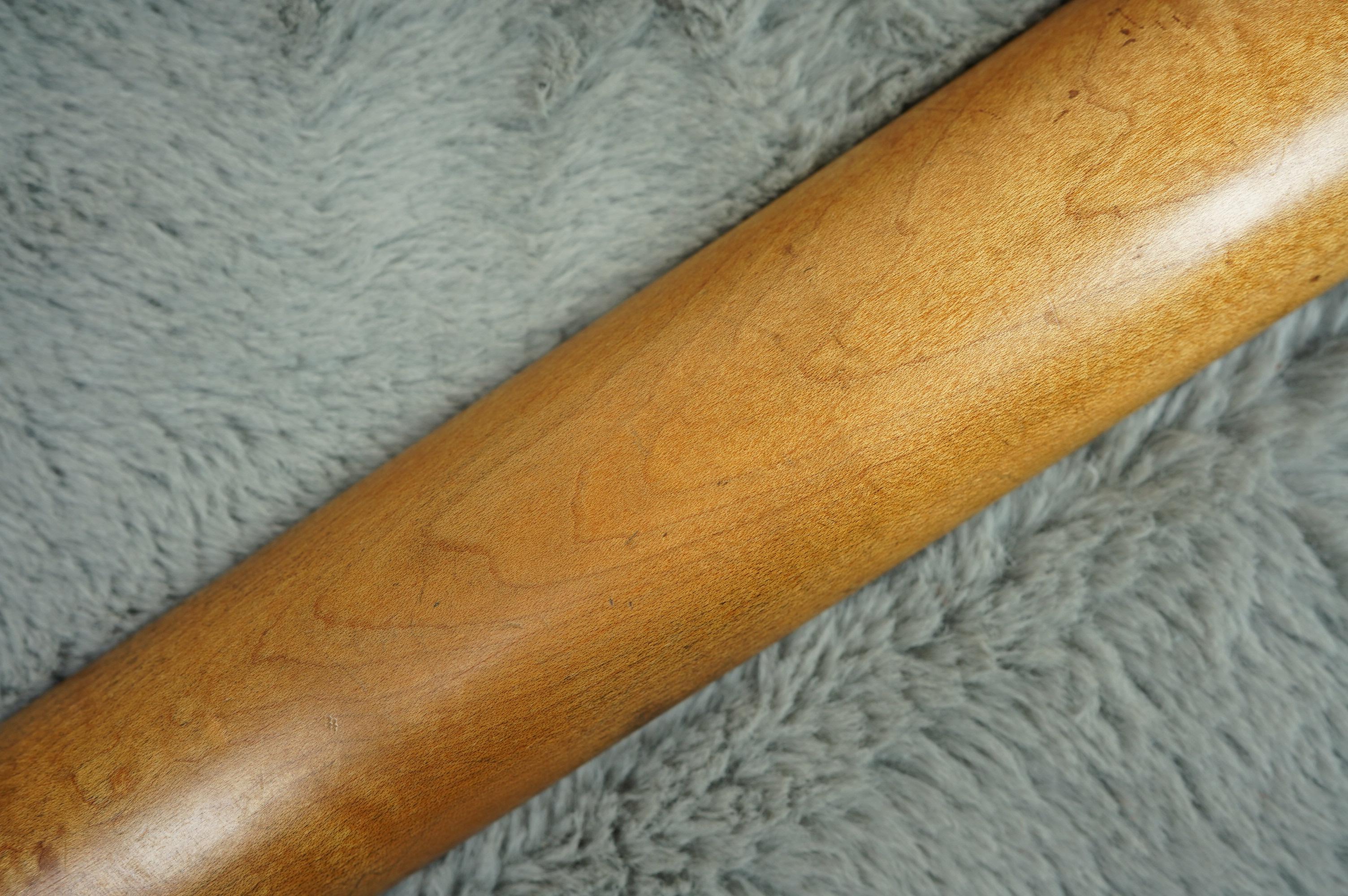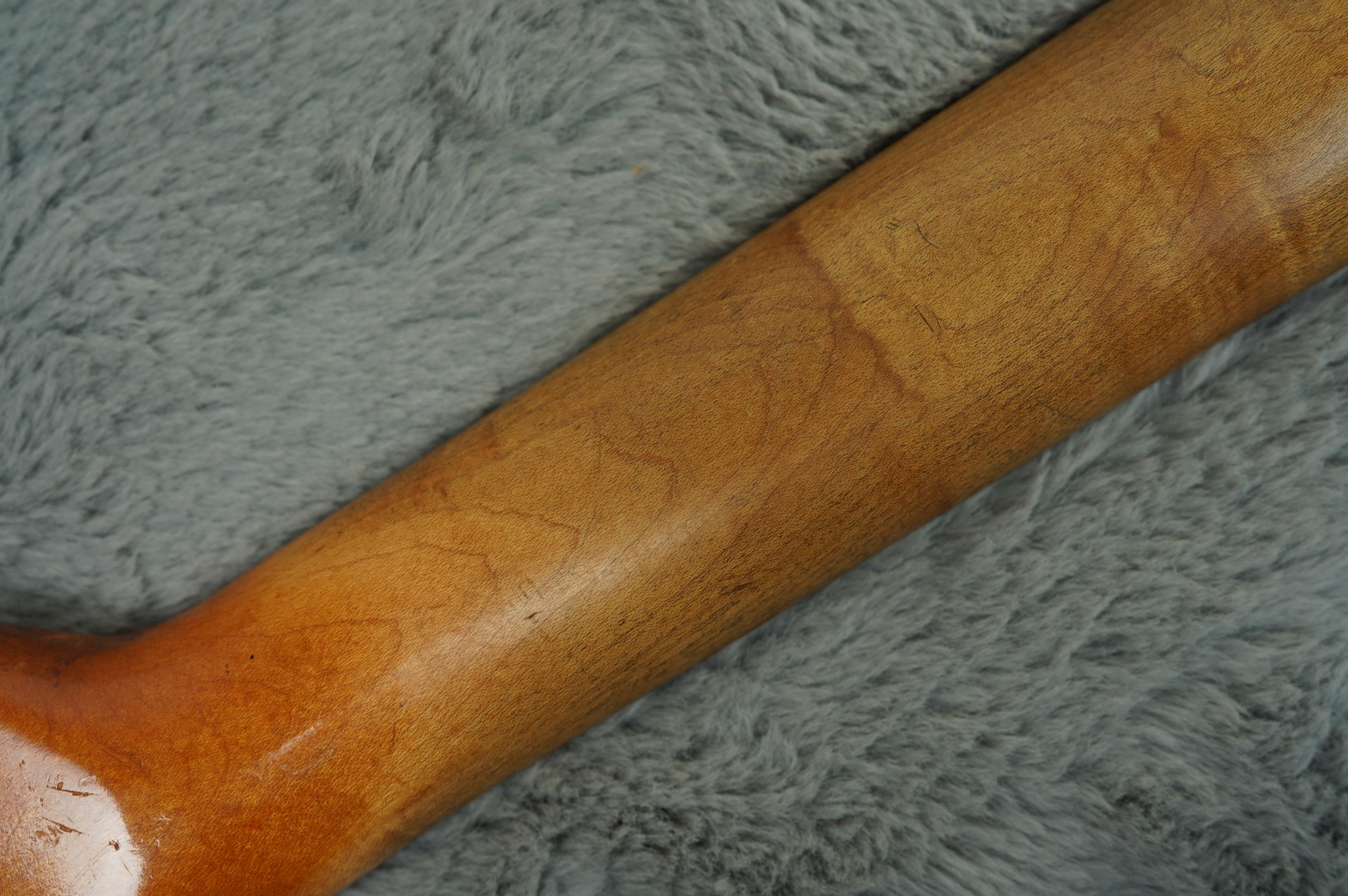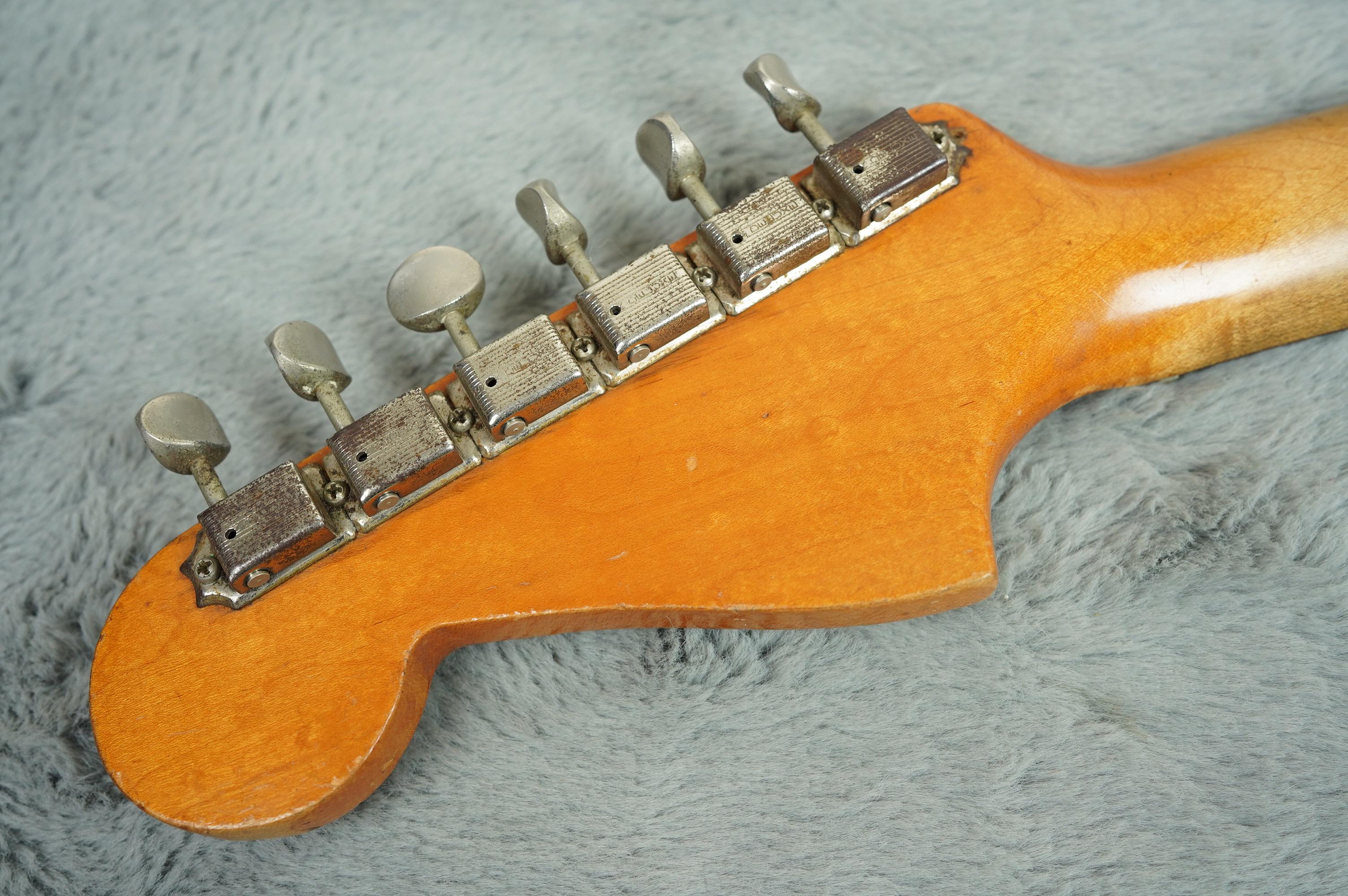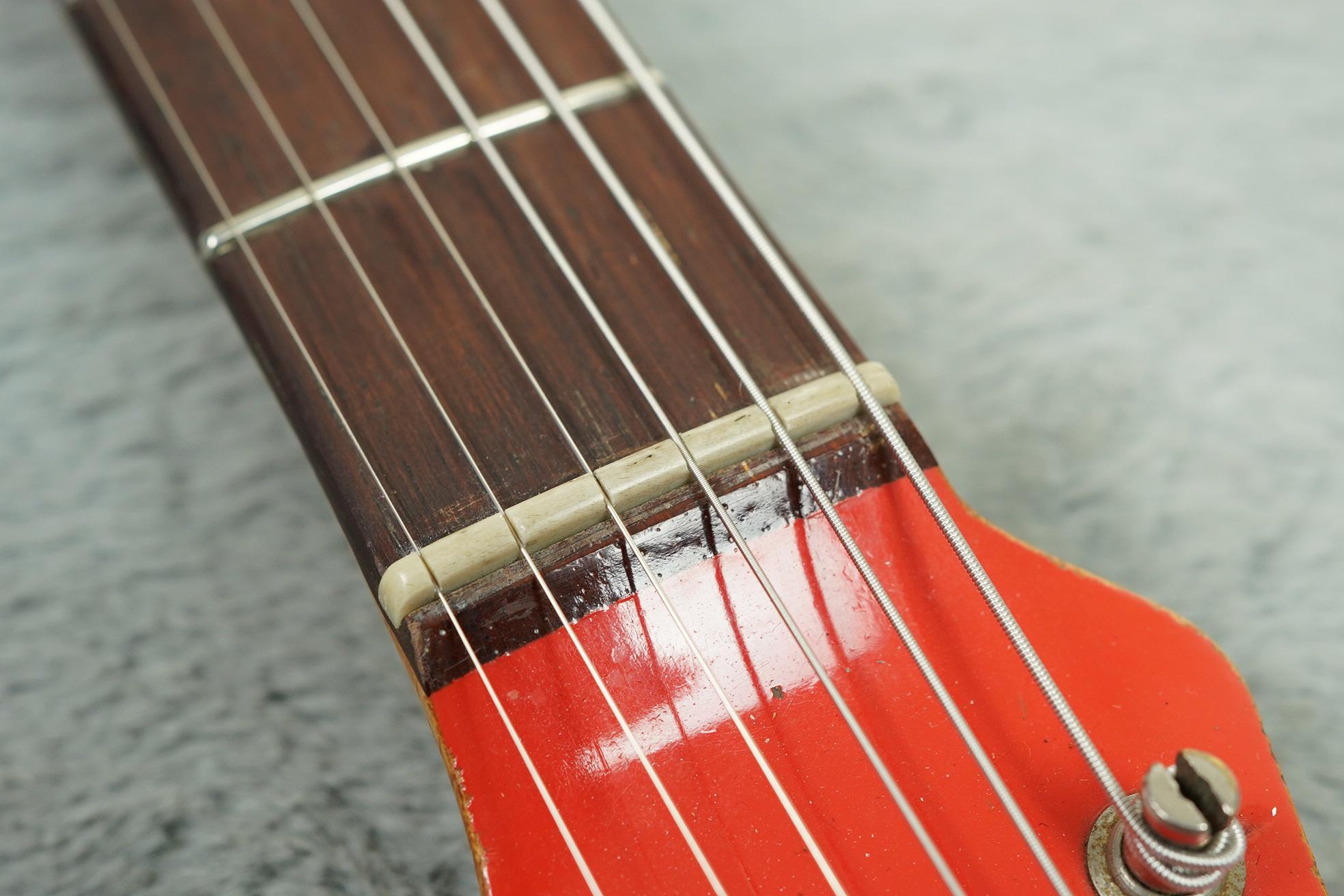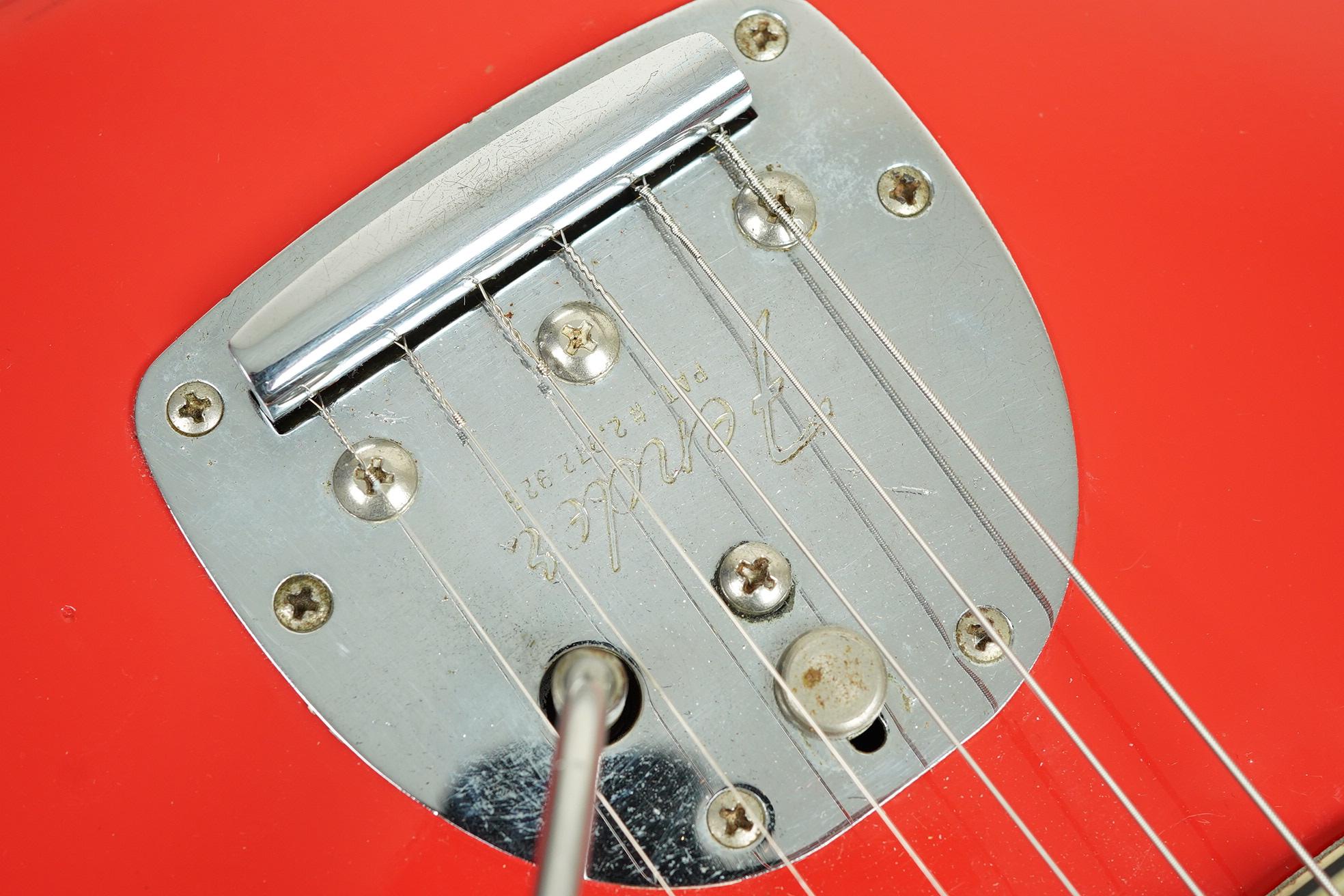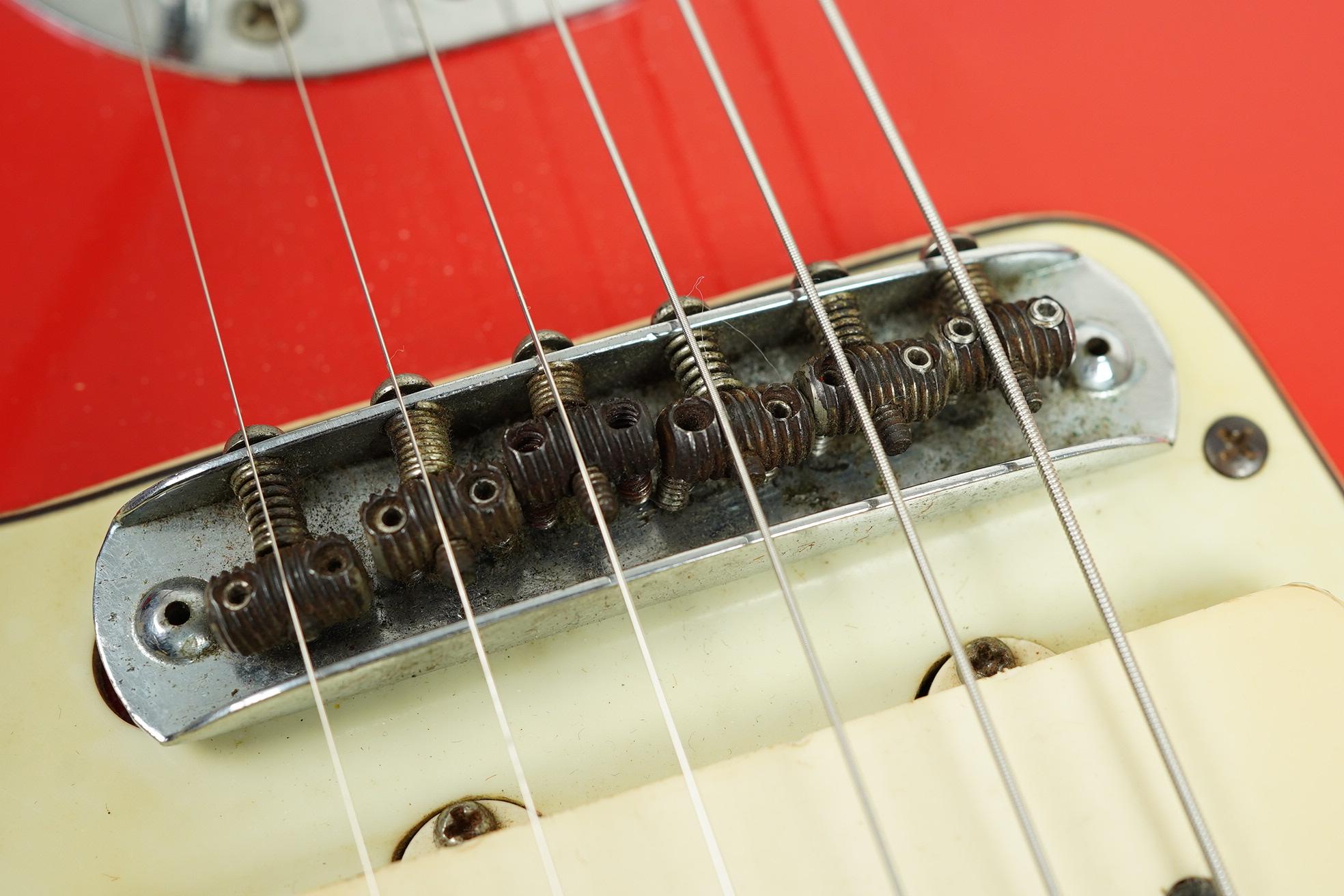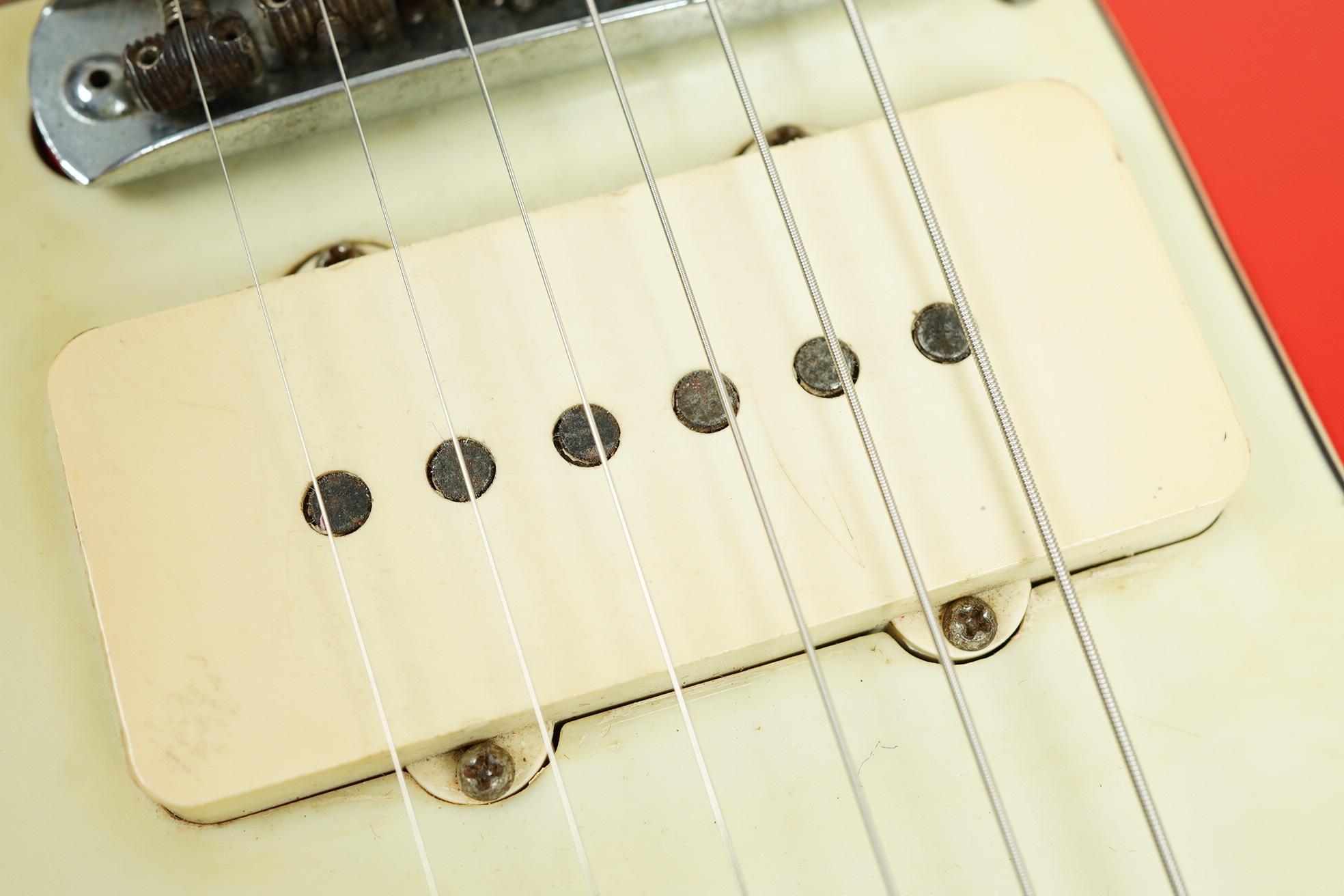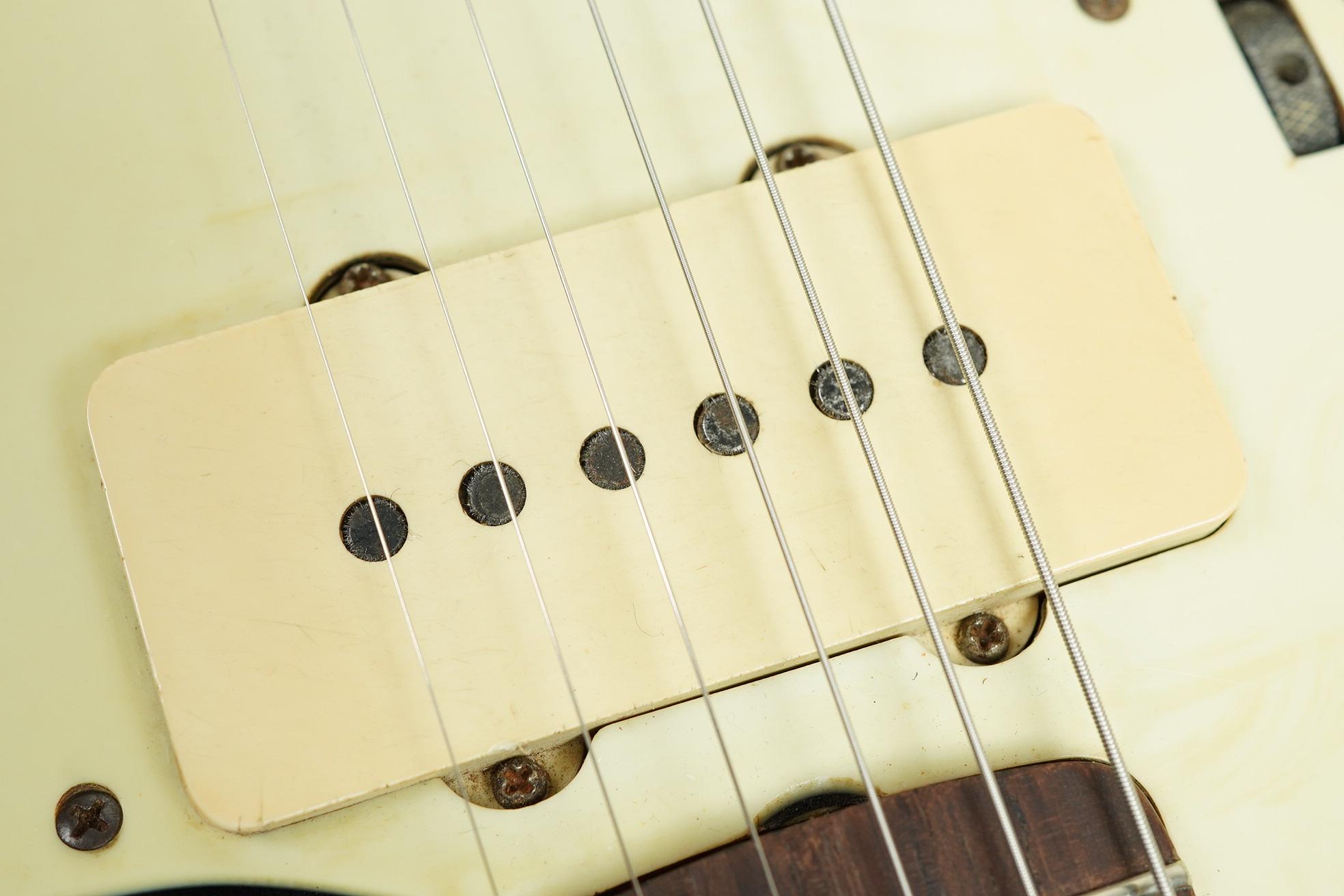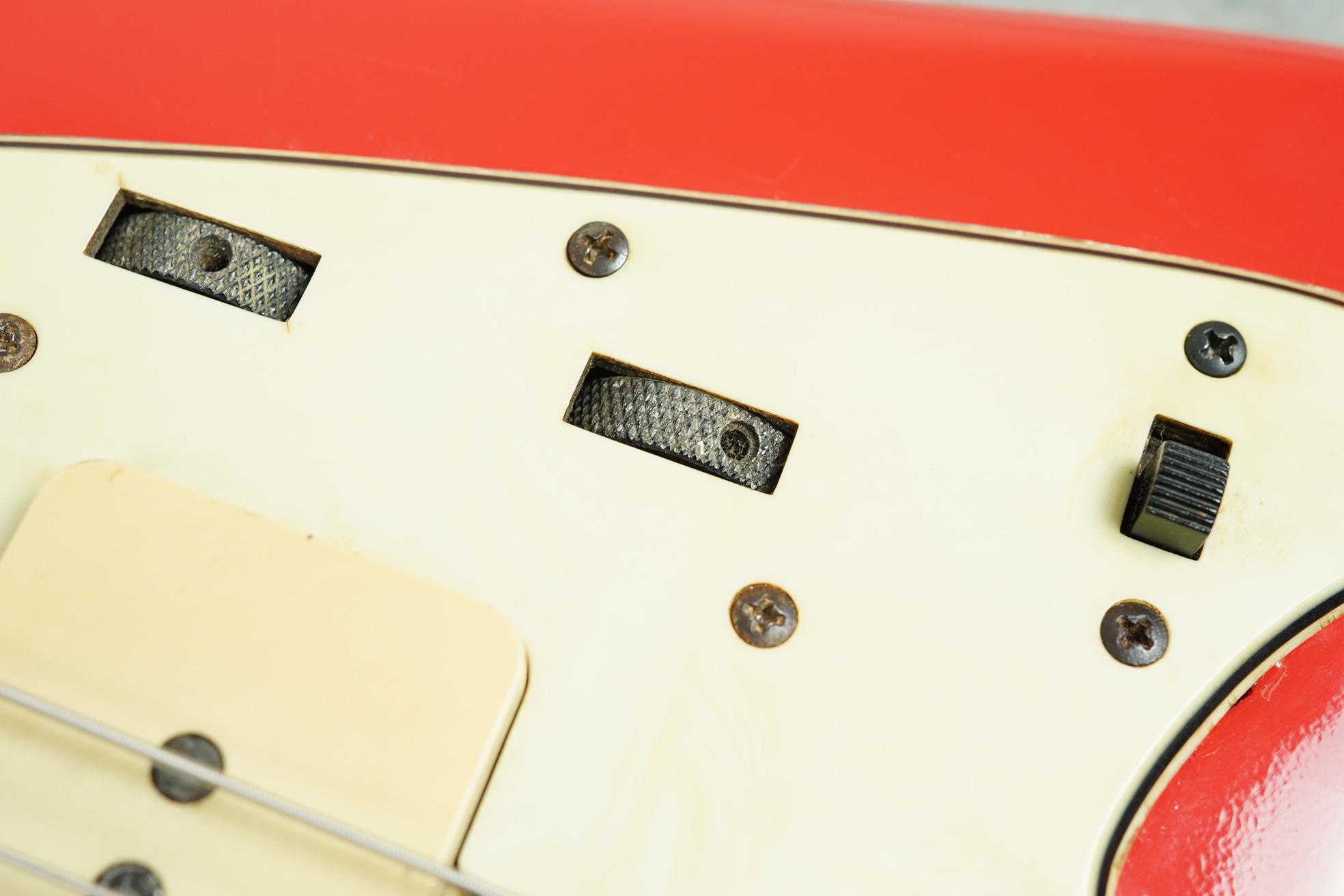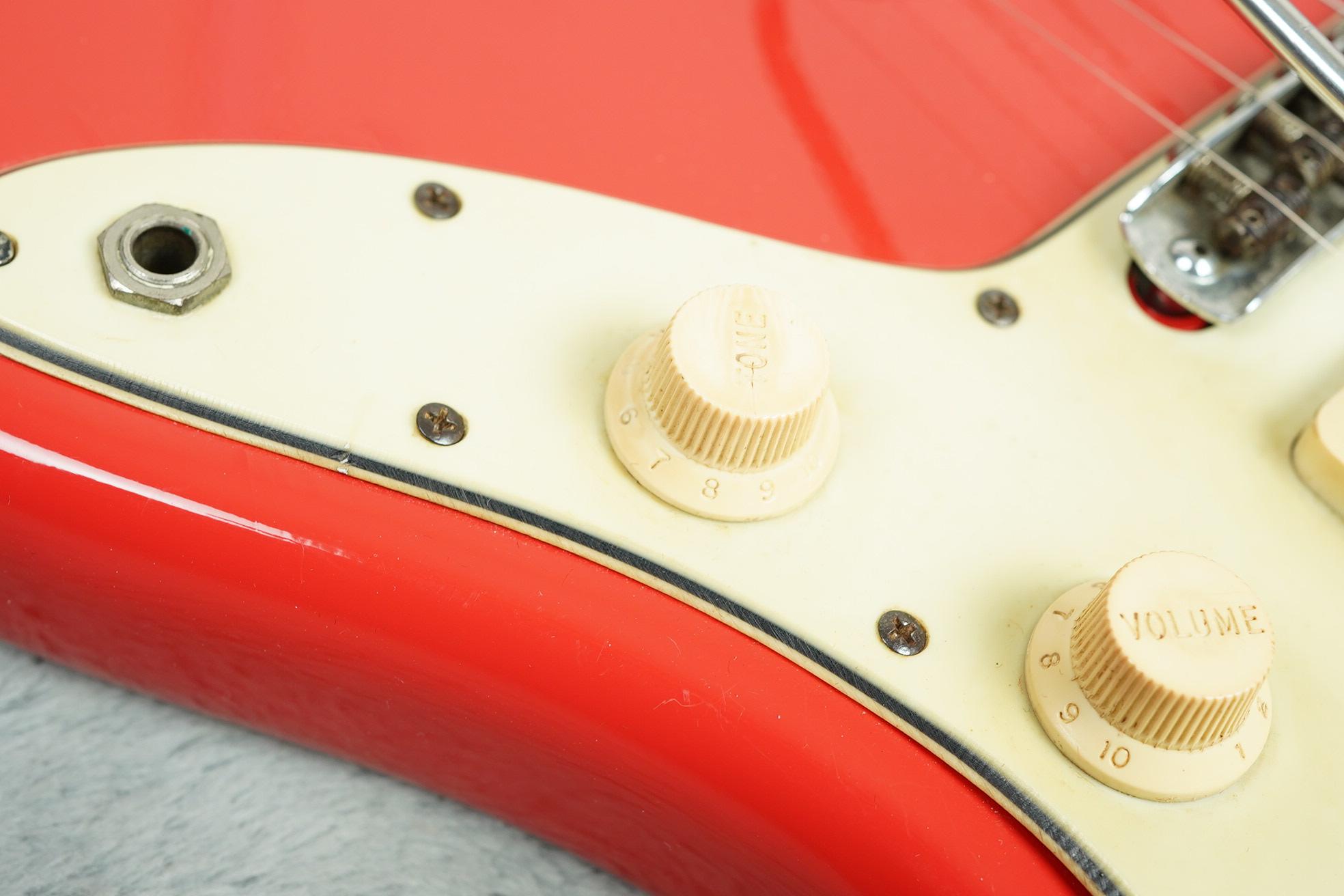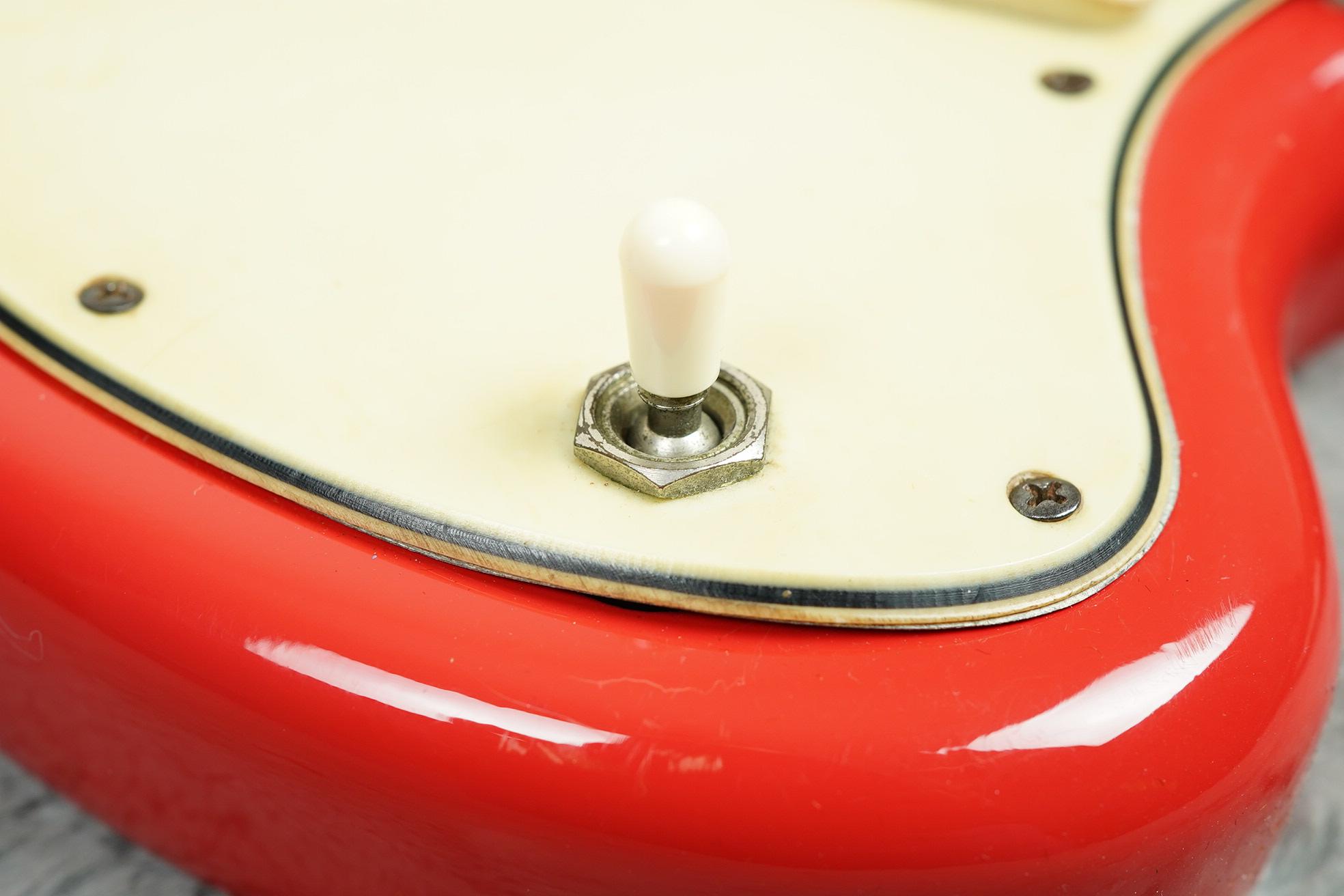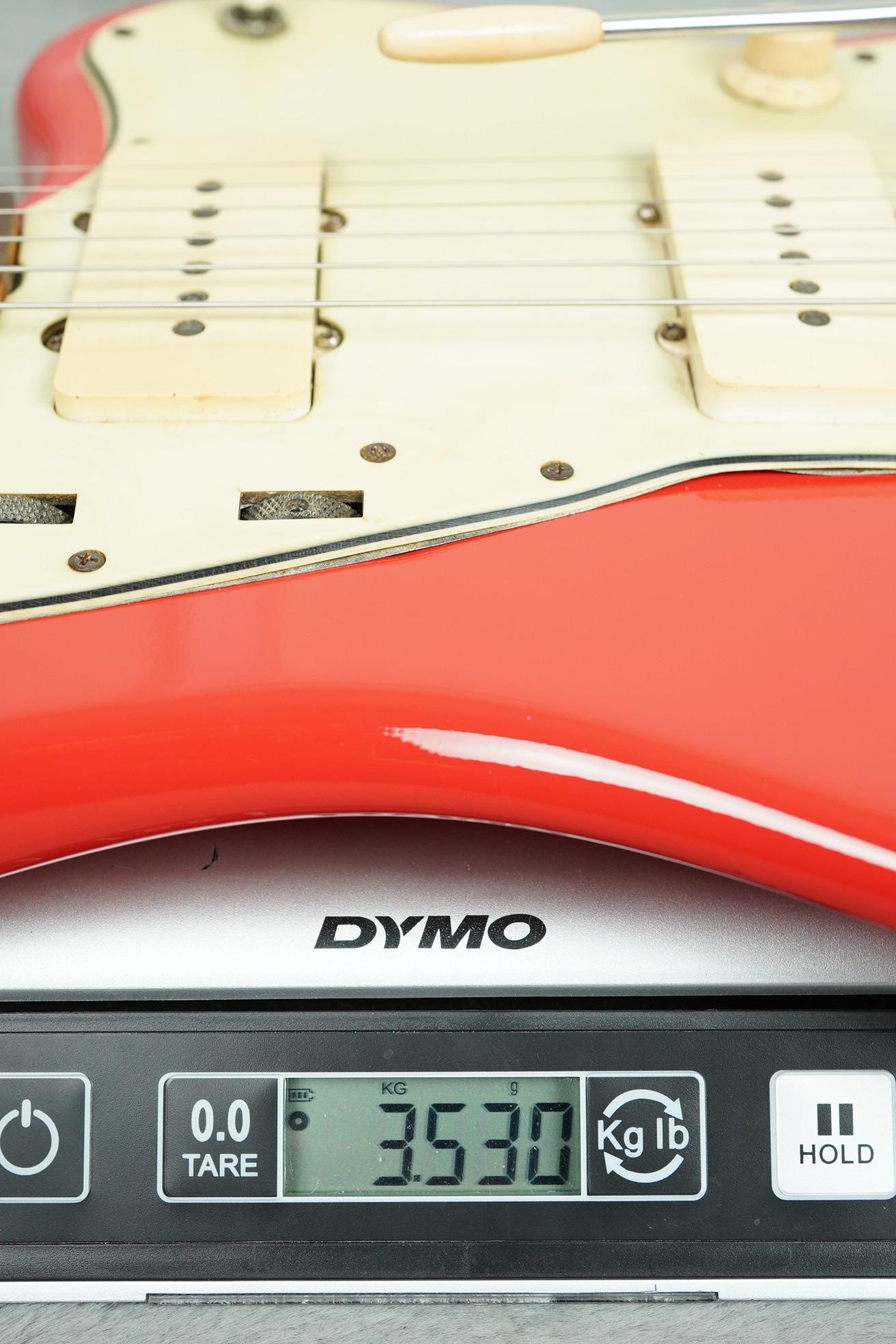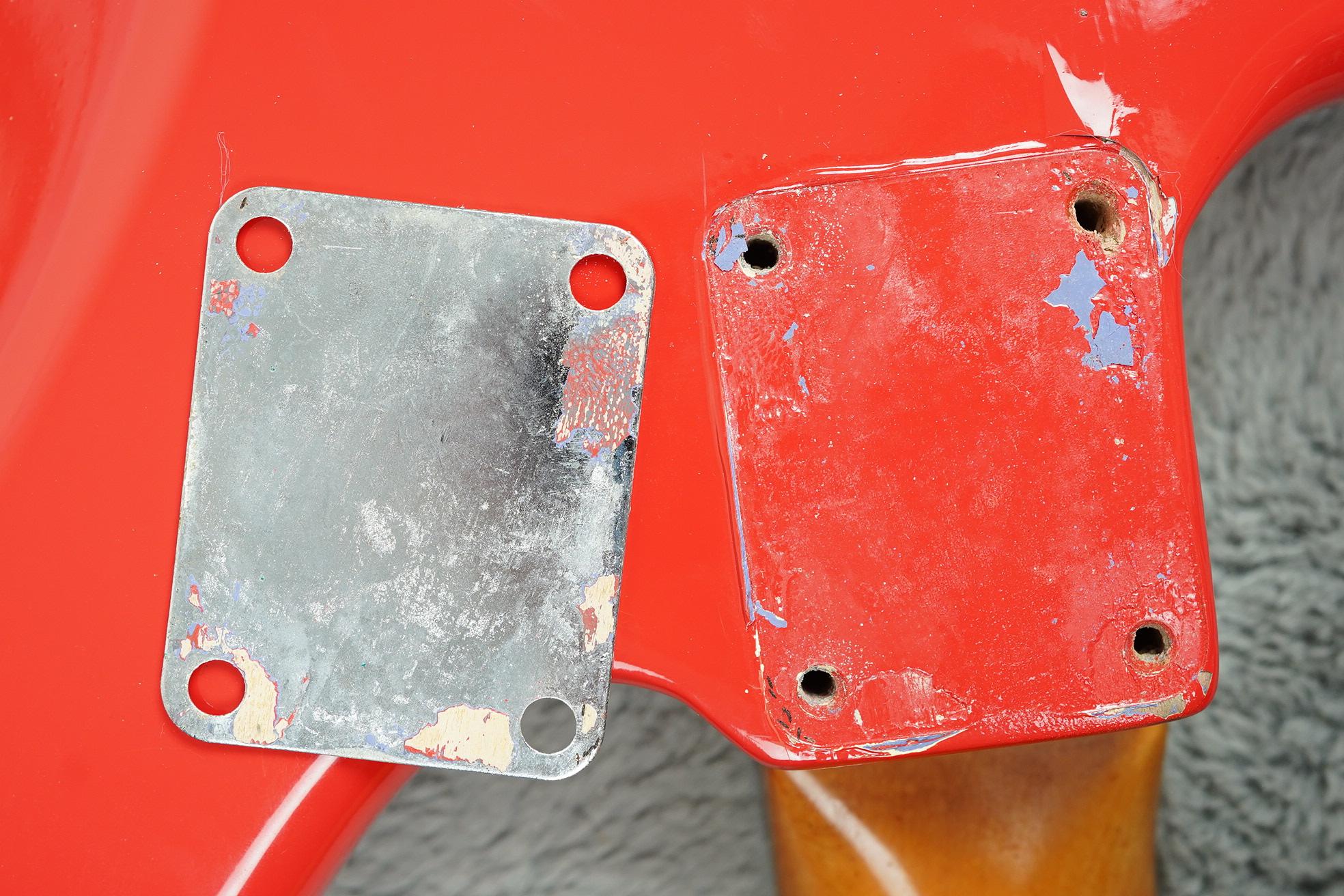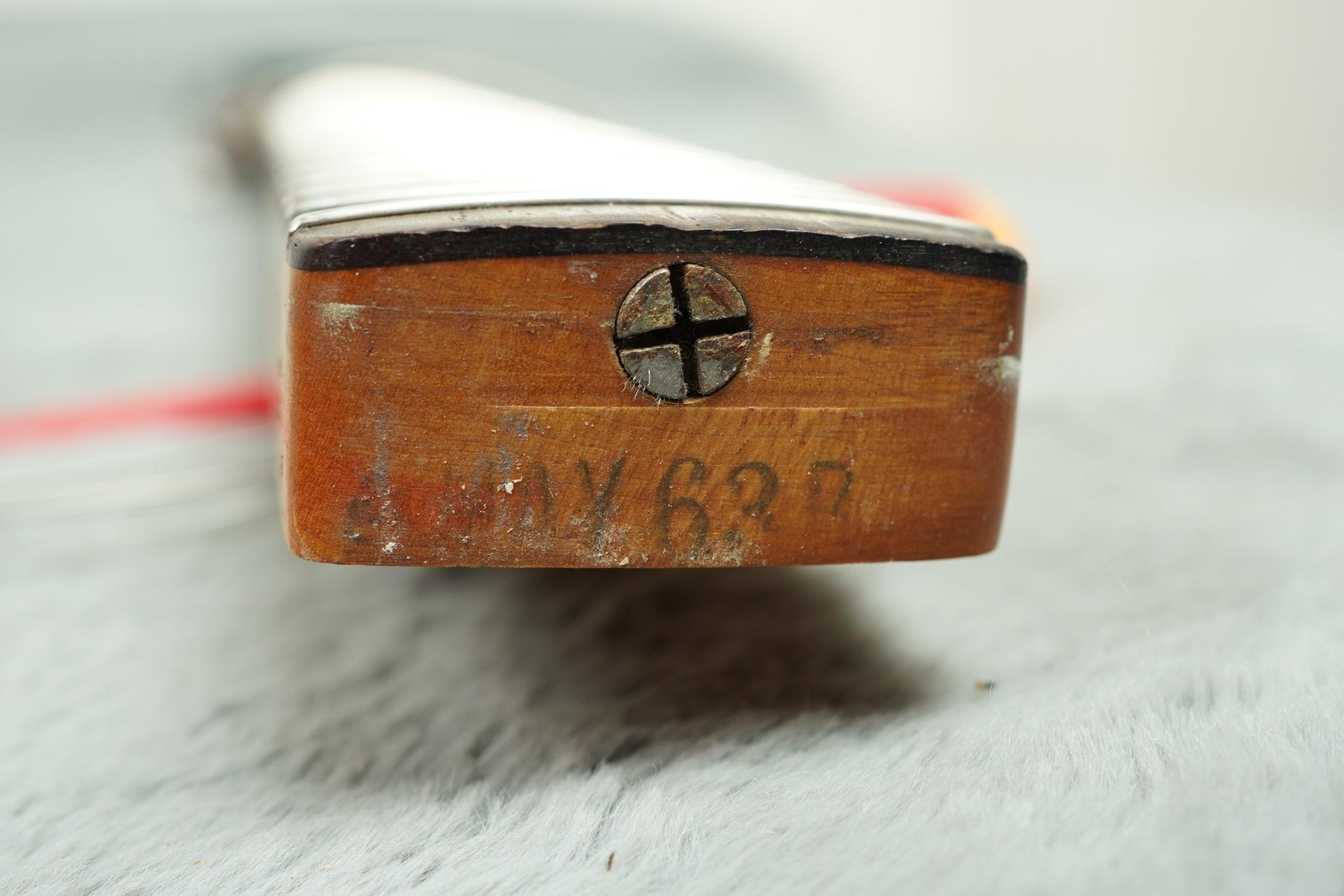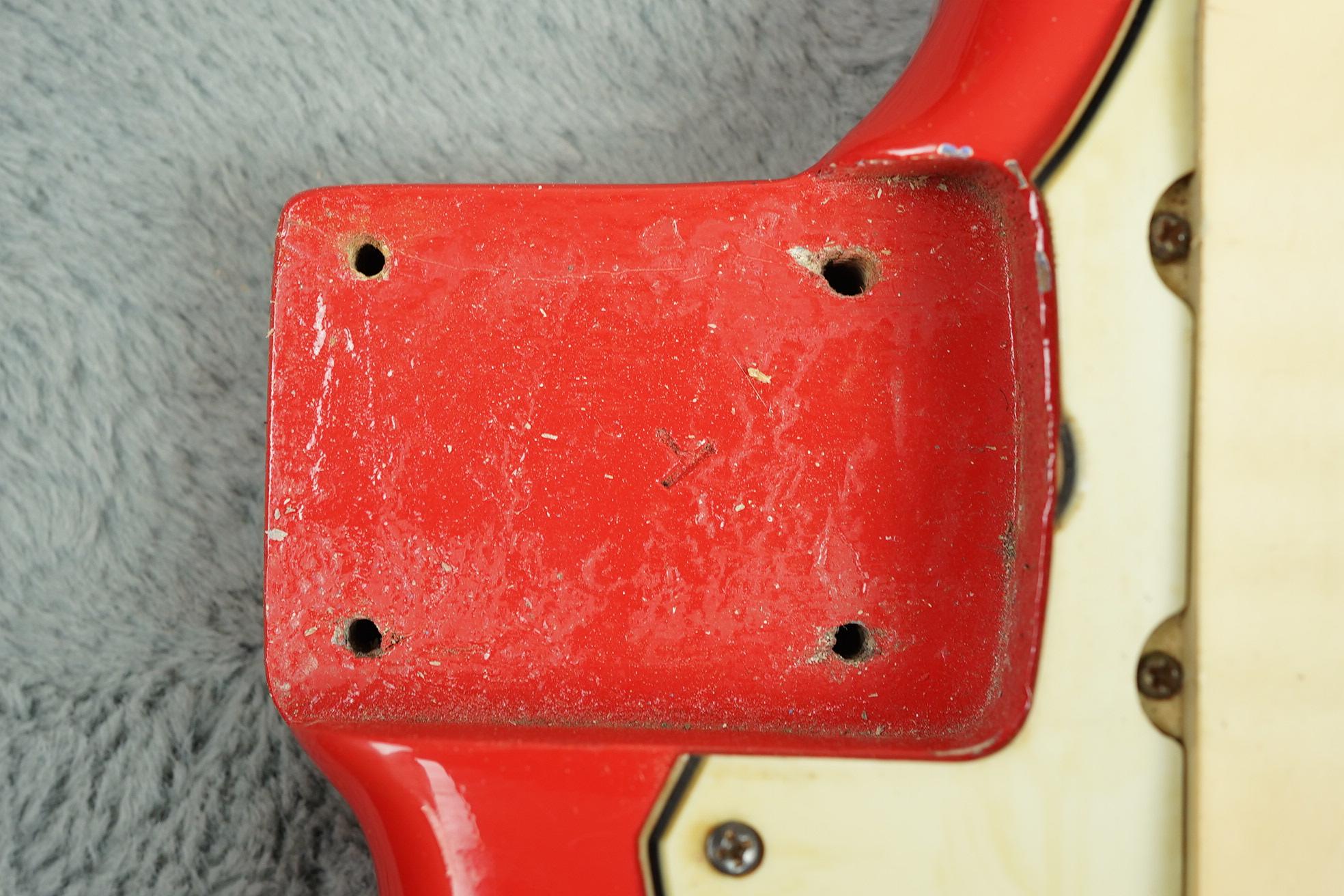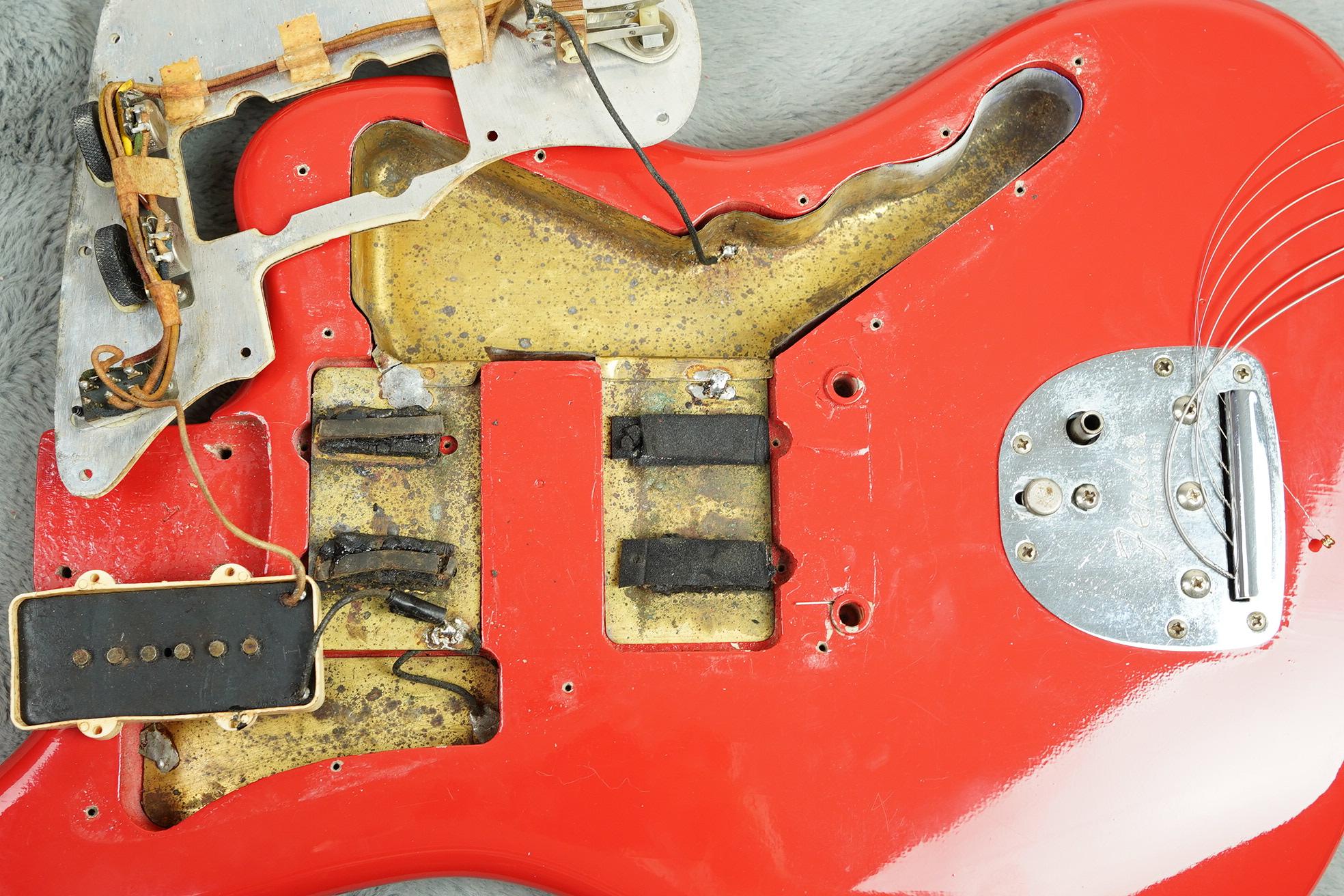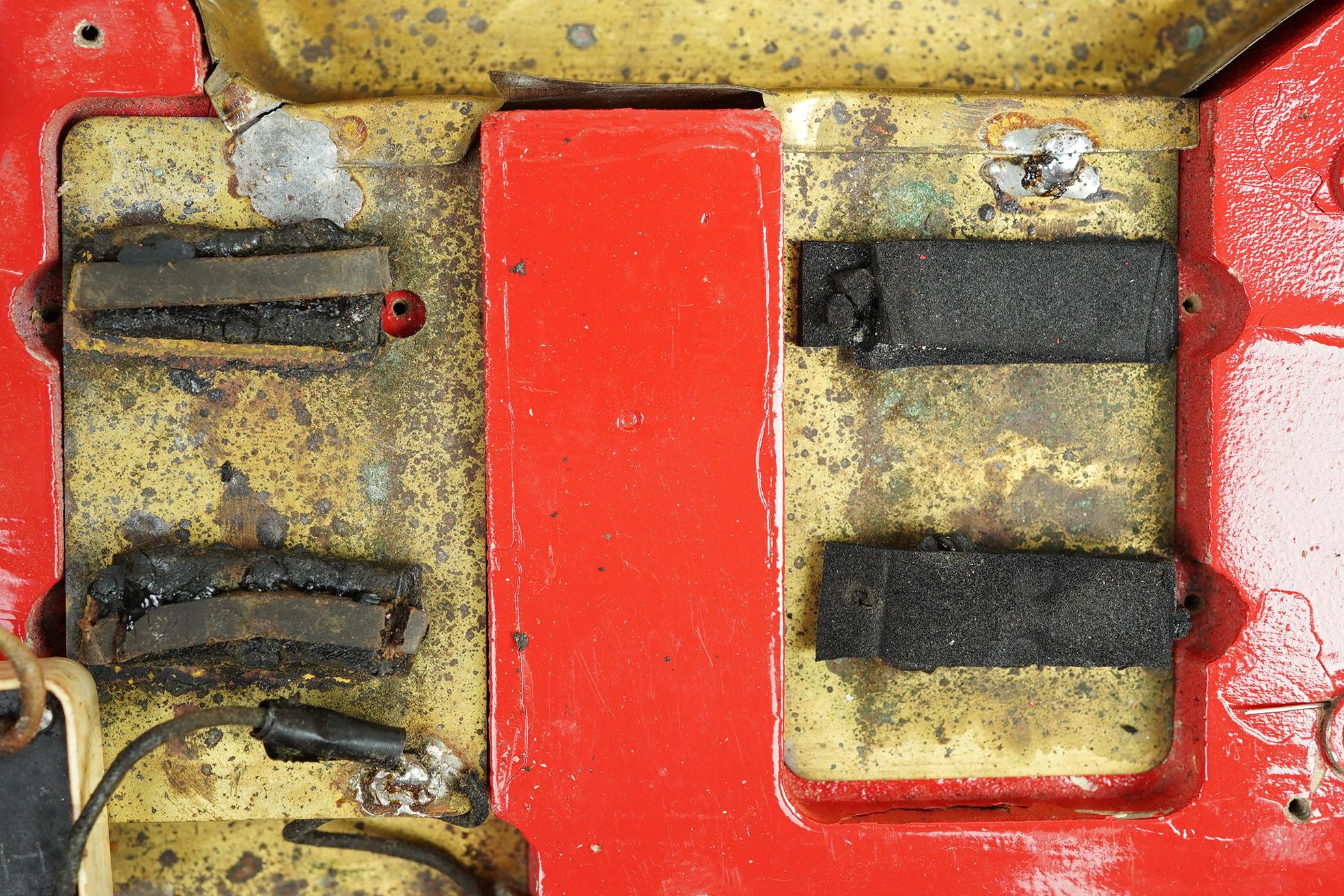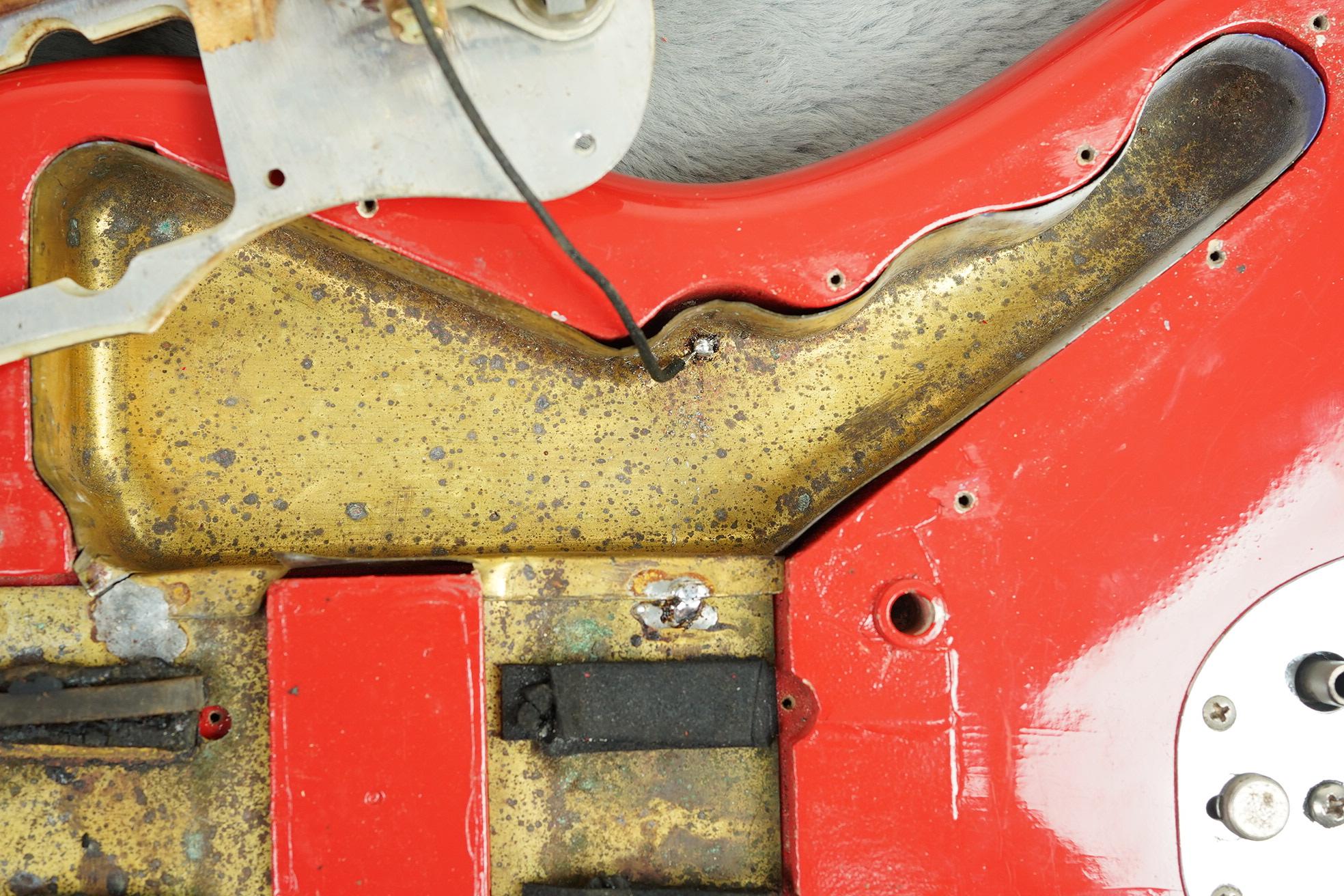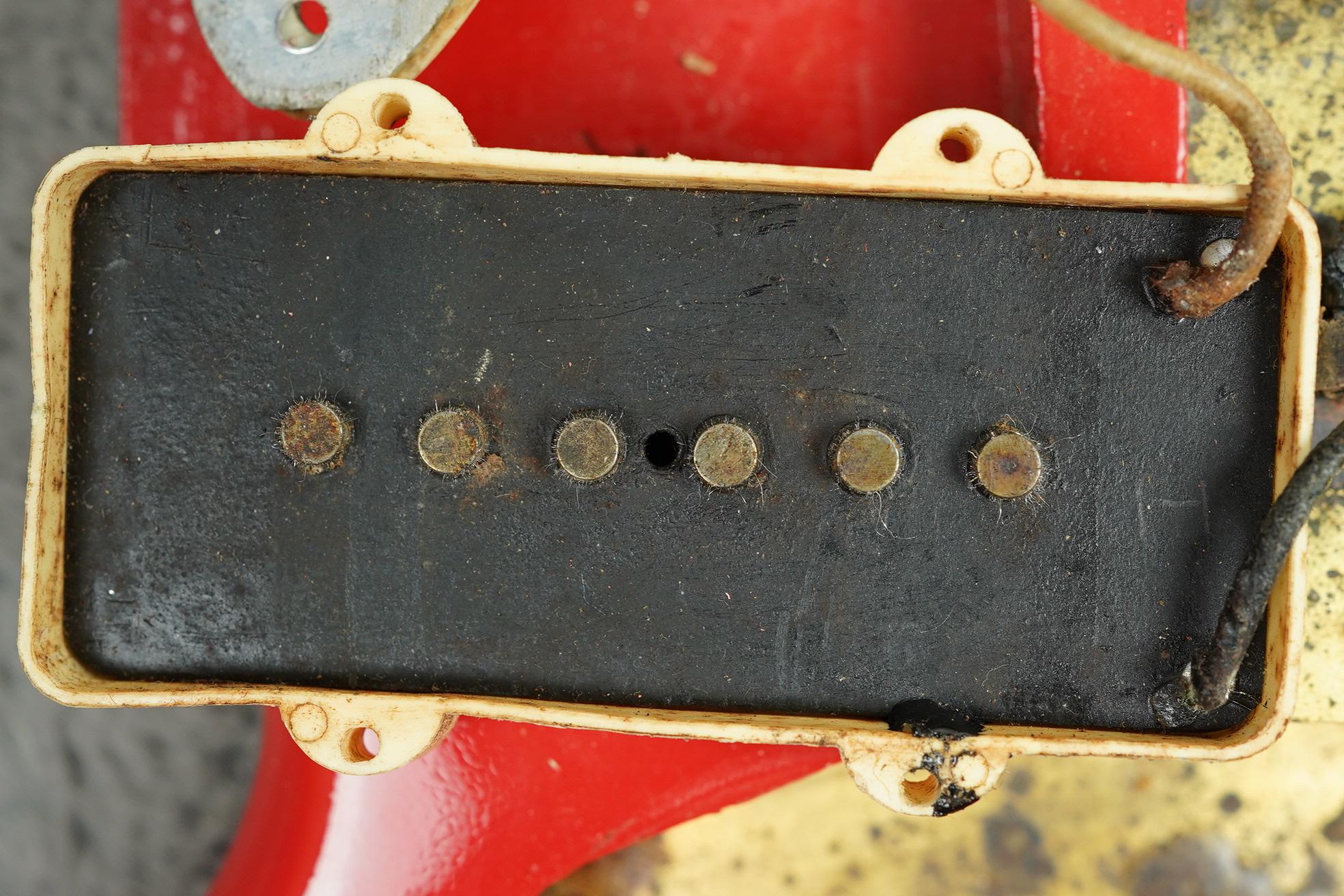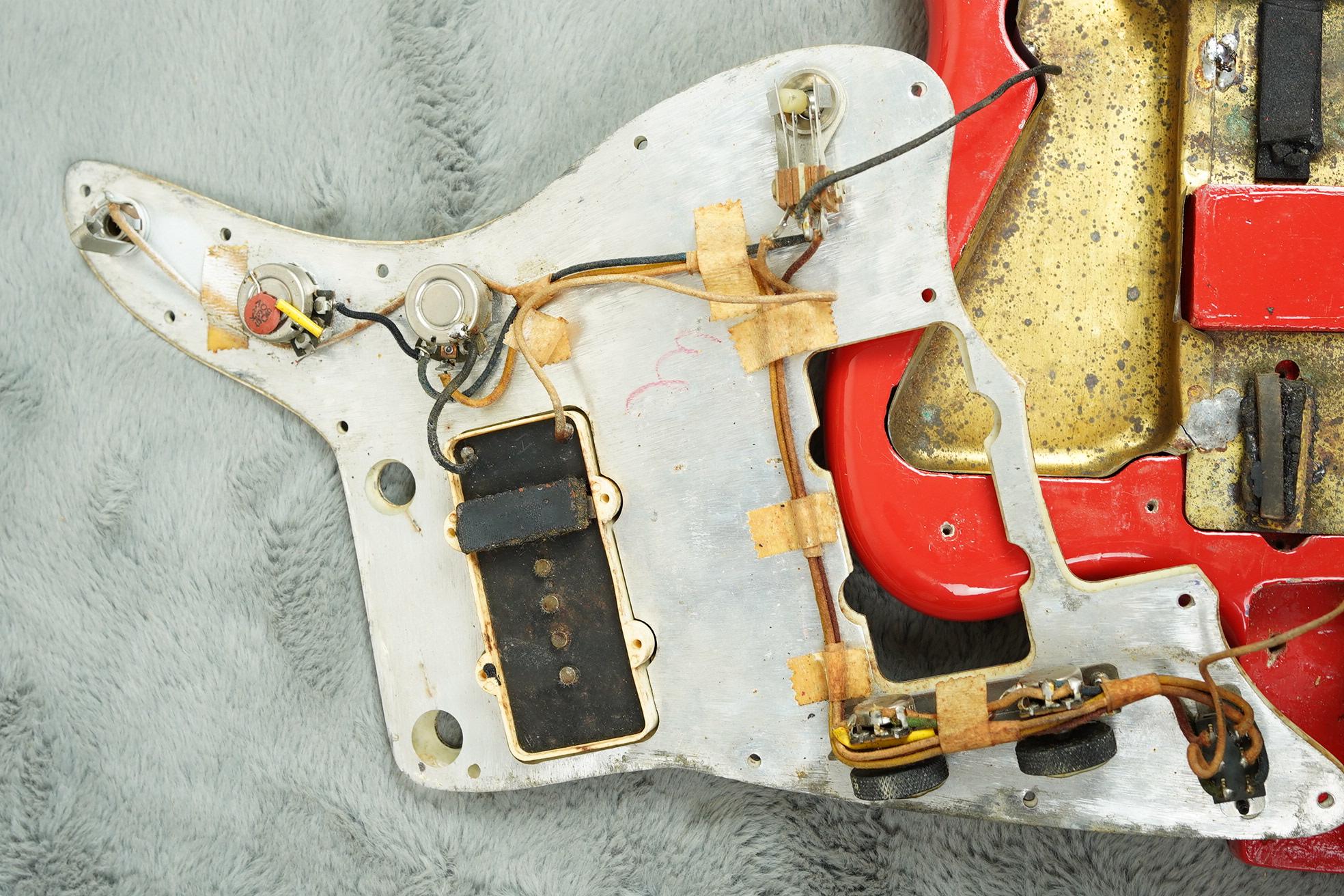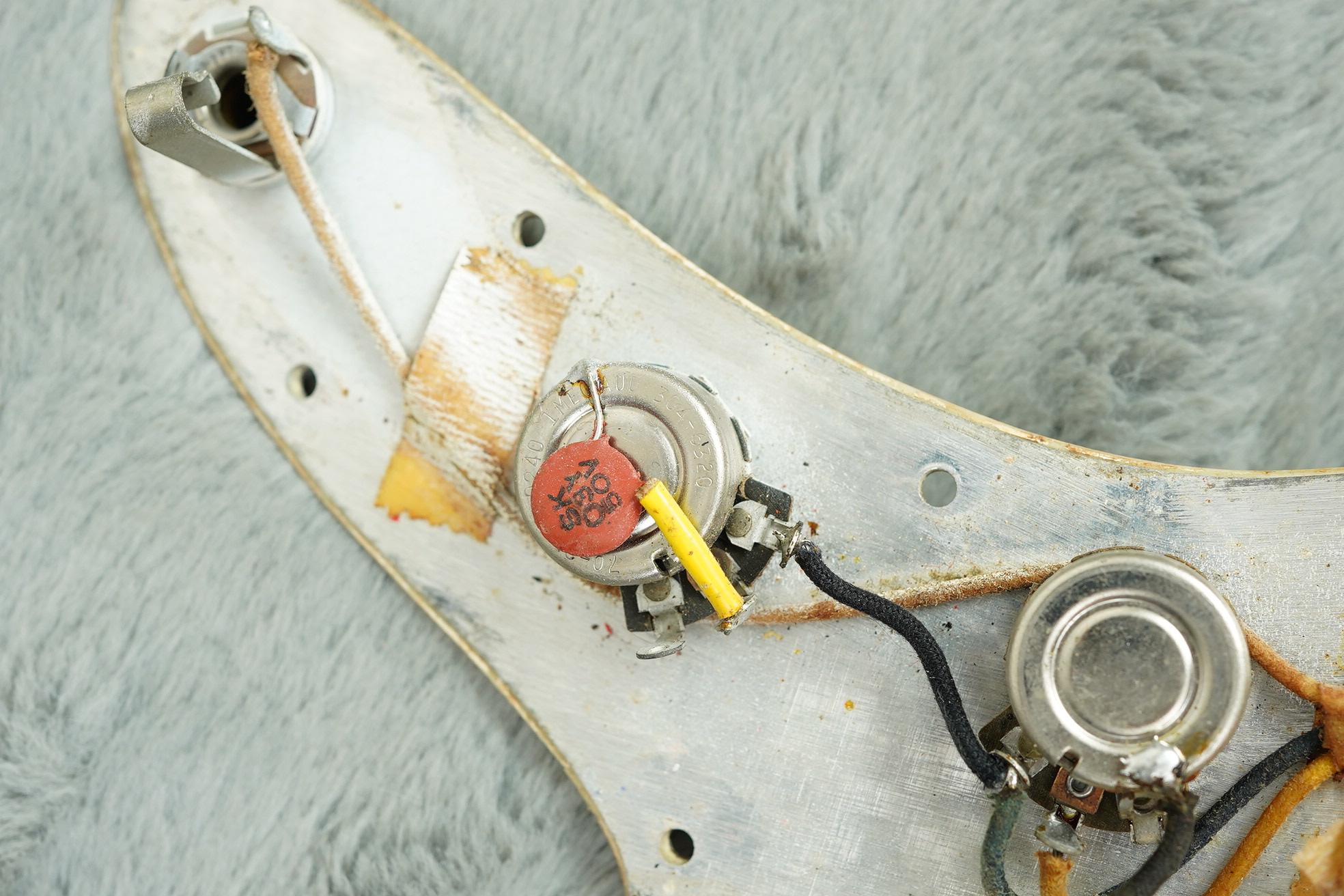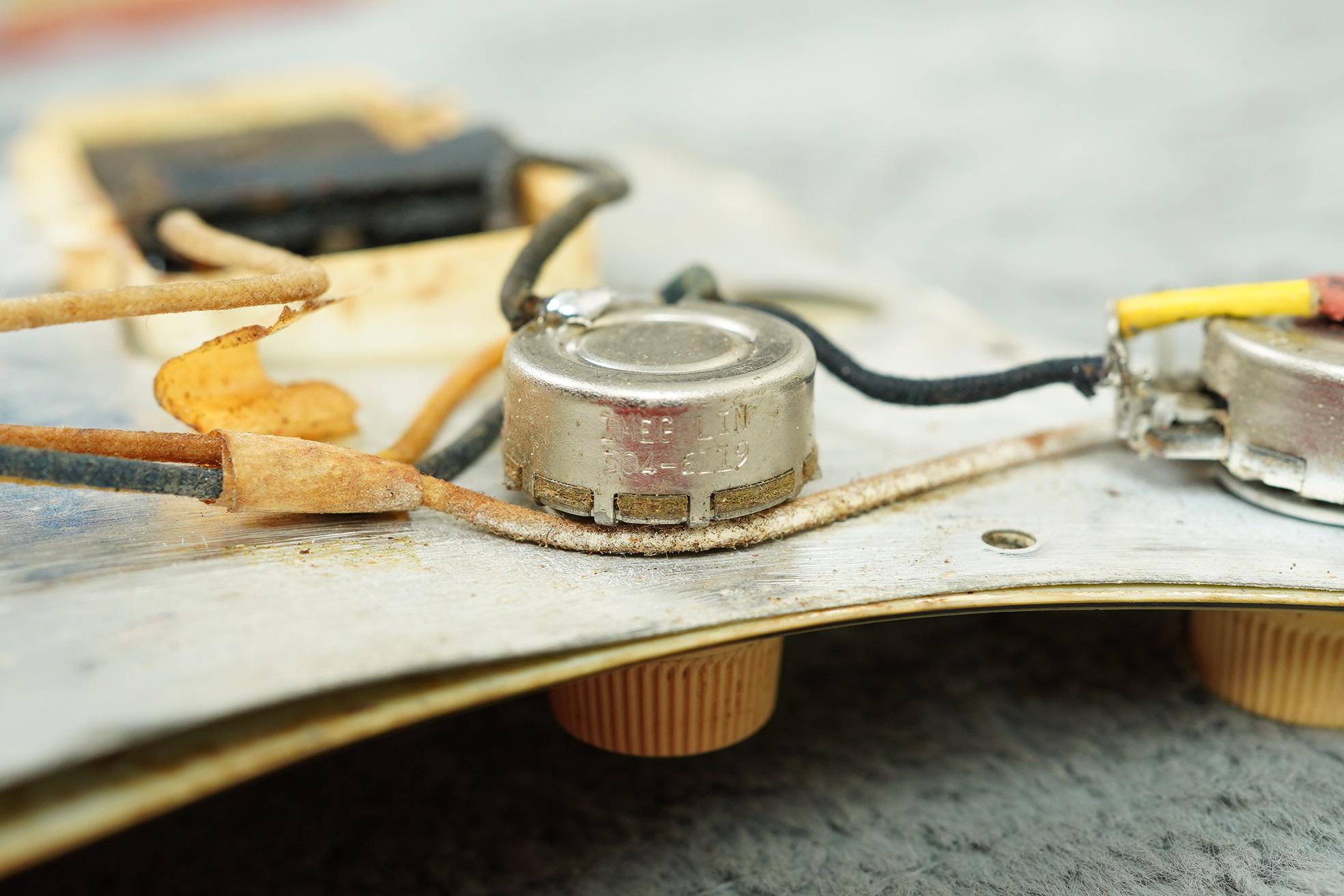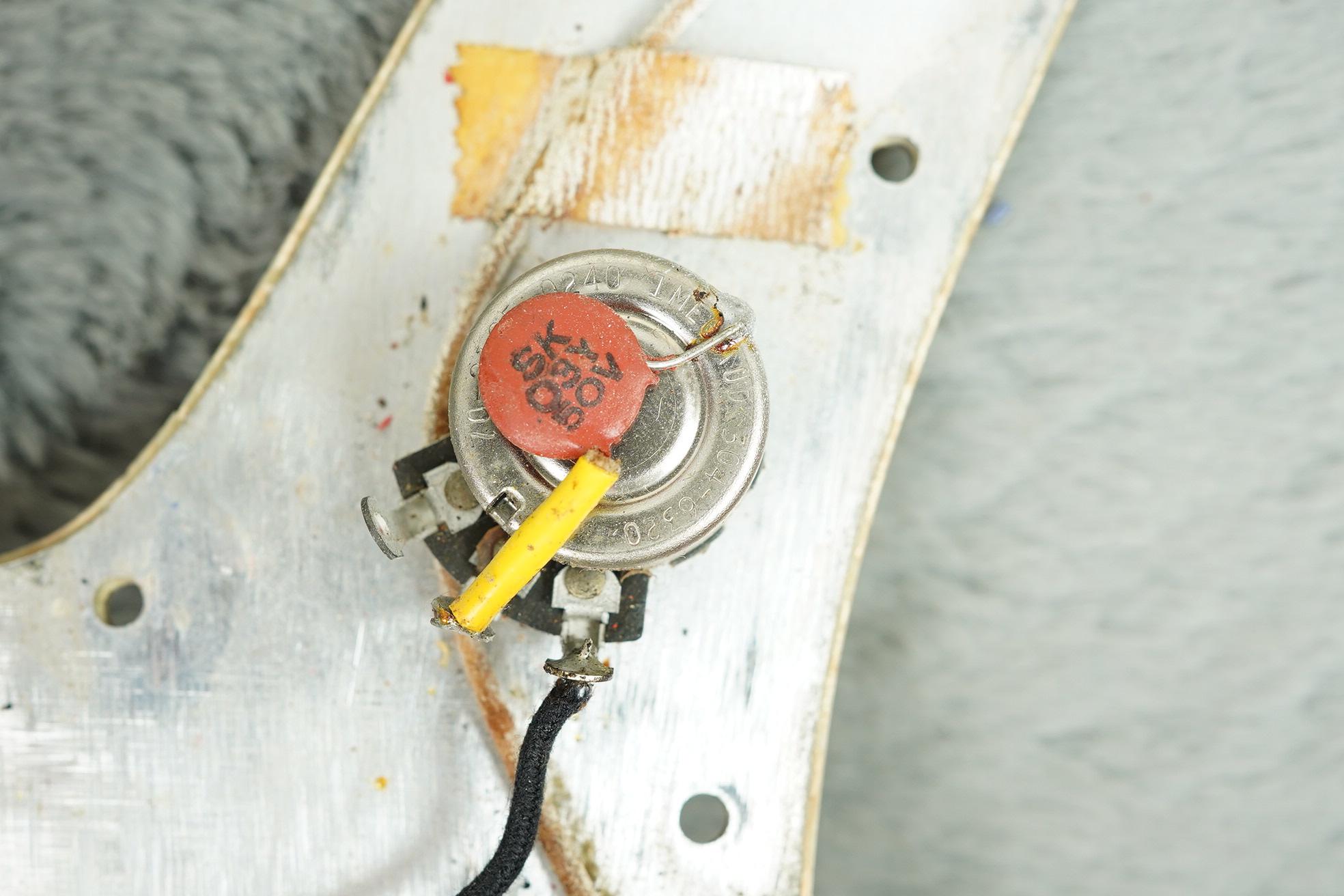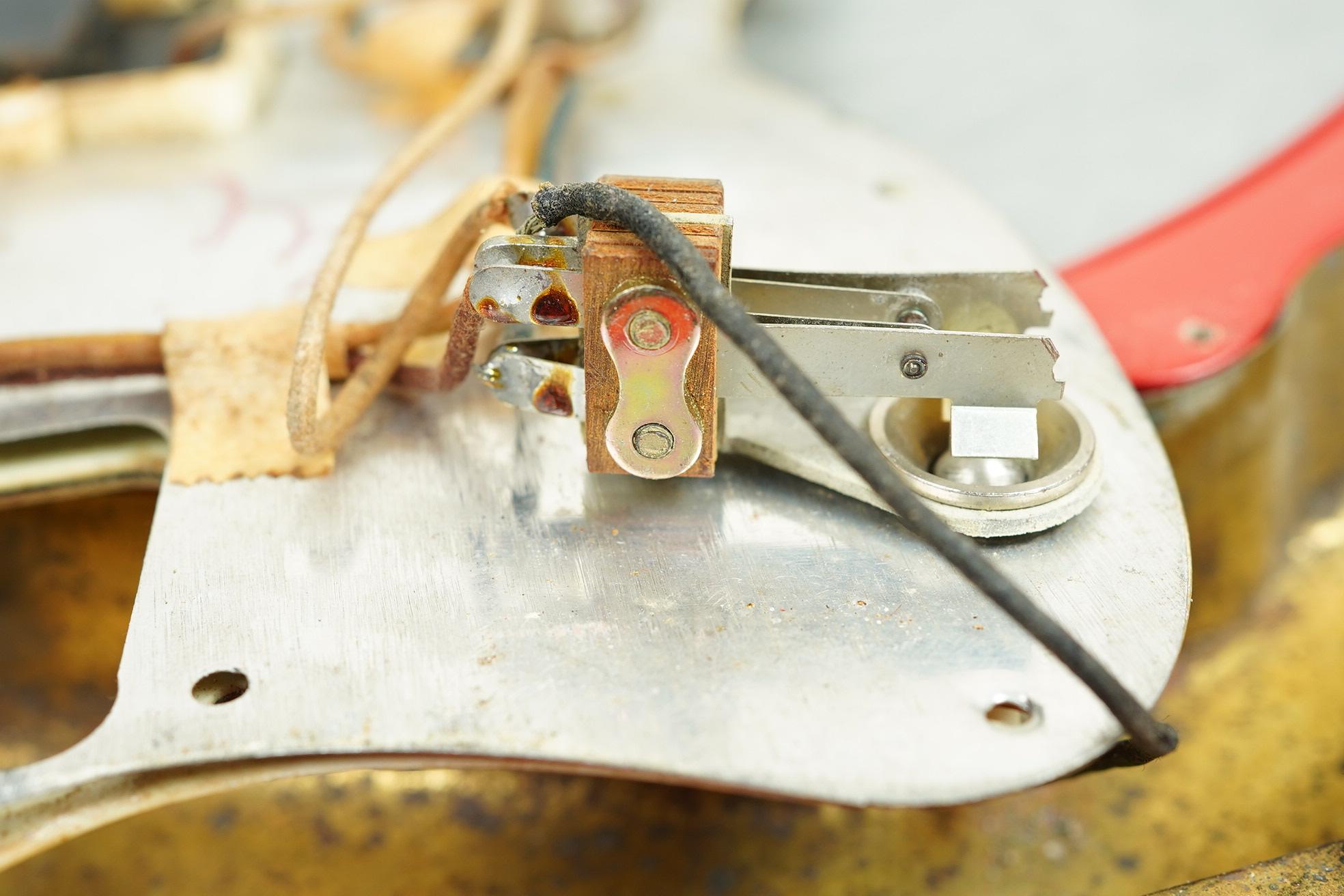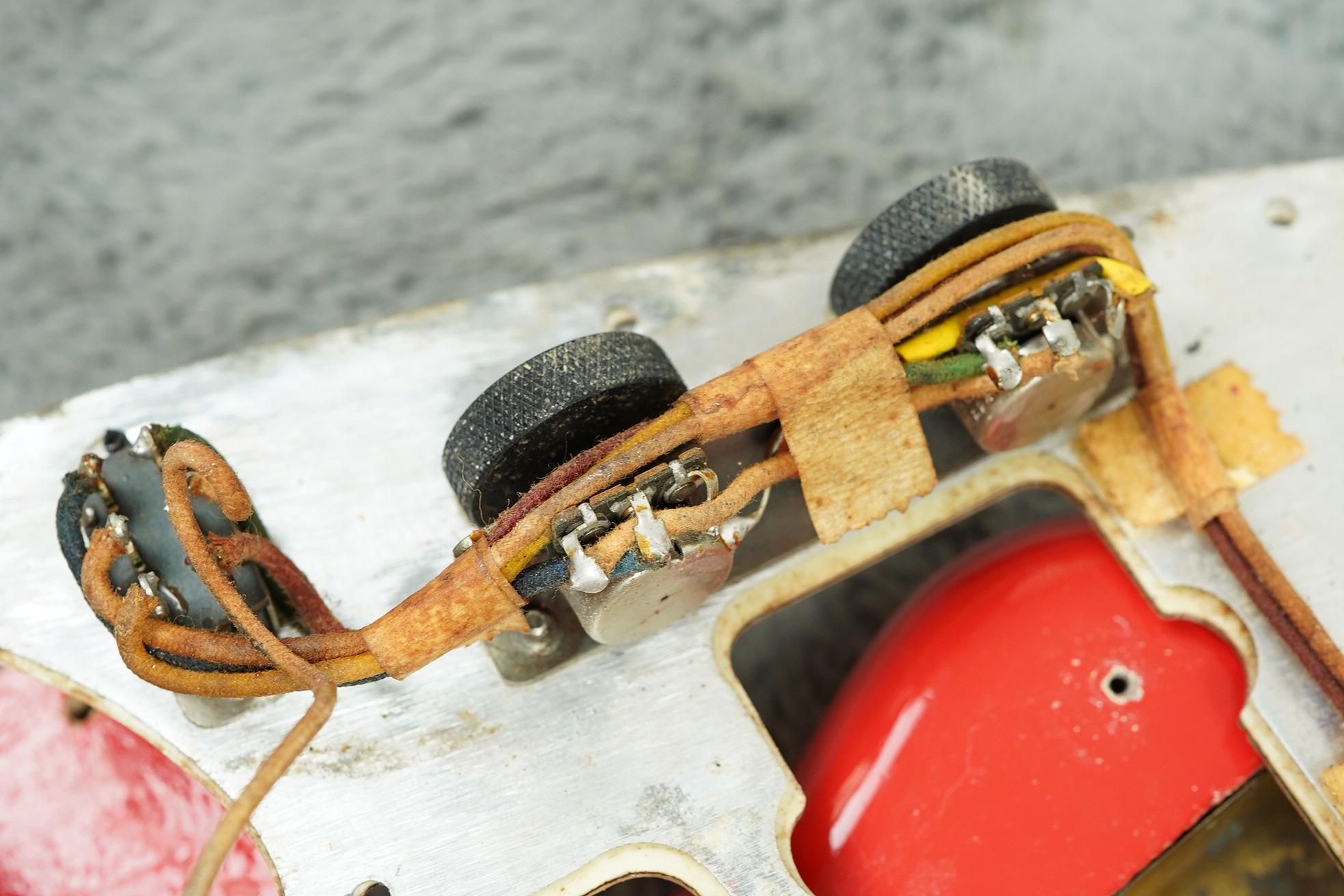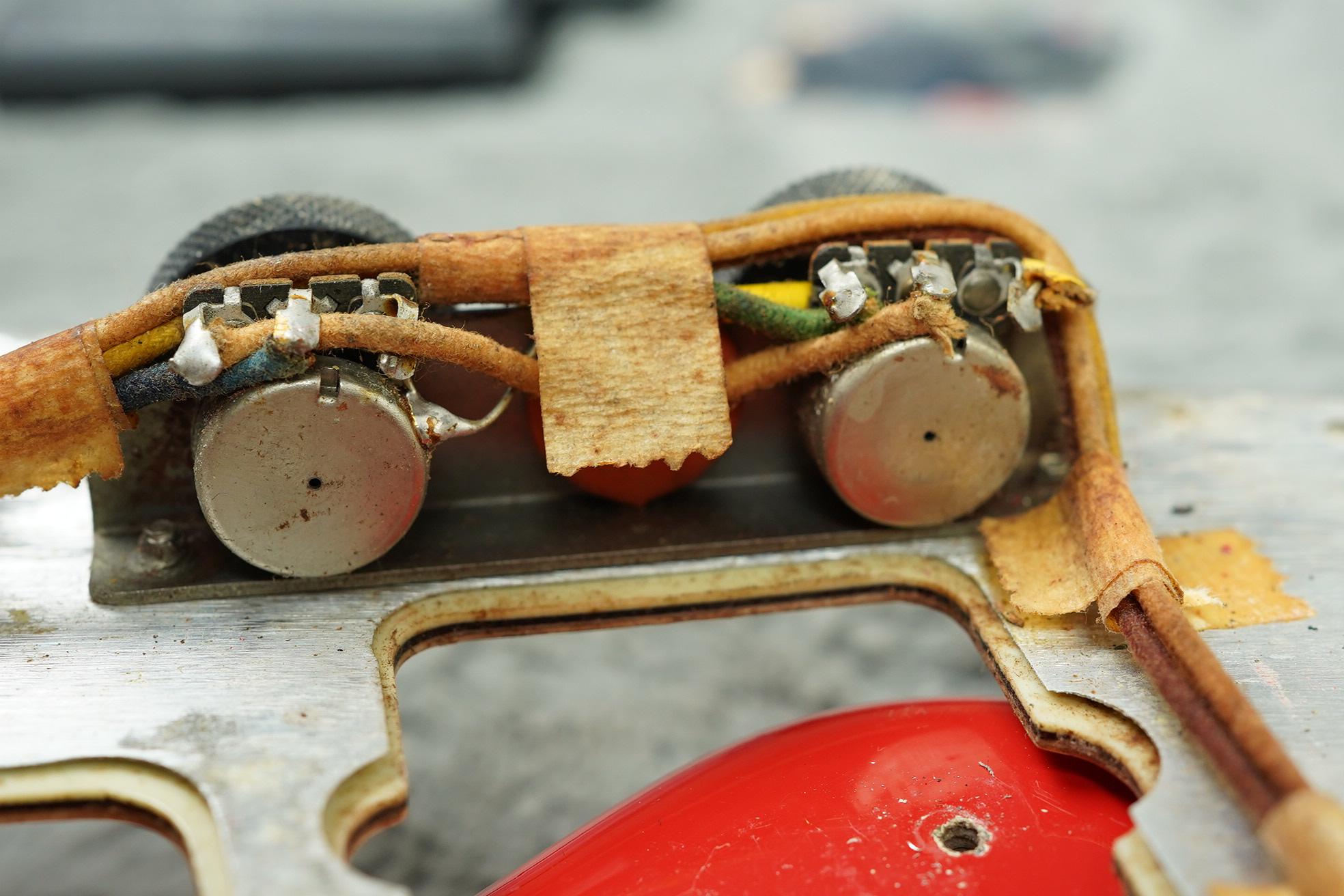 Roll over the image to zoom in
At A Glance:
Weight (kg): 3.53
Here's something a little special... An original Fiesta Red Fender Jazzmaster from 1963 with matching headstock and original hard case. Not something we come across on a daily basis...
Unfortunately this one is a body only refin, but the original paint on the headstock verifies it as an original fiesta model. It is in good but played condition and has its fair share of dings, dongs and marks but is sound, has a cool vibe and plays well with good strong, chimey and balanced pickups.
The Fiesta refin is done really well, the colour is very close to original fiesta Fenders we've had from that era. There are the expected dings and scratches that come with a well played guitar but nothing beyond that. 
Around the neck pocket and under the neck plate are signs of the original factory fiesta red colour, underneath an old grey automotive type primer coat and the current nitro fiesta finish. Thankfully the original Fiesta Red matching headstock has never been refinished and neither has the neck which aside from some minor evidence of other tuners fitted a while ago, is untouched.
Hardware is all original or correct, with the usual age related corrosion. The pickguard has shrunken a bit as happens with these guitars, but there are no cracks or splits. Tuners are correct single line Kluson Deluxe, although there is evidence of different tuners having been on there at some stage but no enlarged tuner posts.
All original electrics, with pots dated to week 19 and 40 of 1963 and black bottom pickups. The solder joints all look to be mostly undisturbed, with the exception being the joints on the metal shielding in the cavities that would have been re-soldered over the years as its been re-finished.
Correct 1963 case is included, along with the trem arm but no bridge cover.
It's rare to see original Custom Colour Jazzmasters out there in the wild, making this (mostly) original Fiesta example a rare find indeed. We think this particular combination looks awesome, and provides a sonic pathway to surf heaven! Come down and play it, we are sure you will like it...
Add To Your Wishlist
Send to a friend
Recommend this to a friend by entering their email address in the box below.