1962 Gibson Les Paul SG Junior Sunburst
1962 Gibson Les Paul SG Junior Sunburst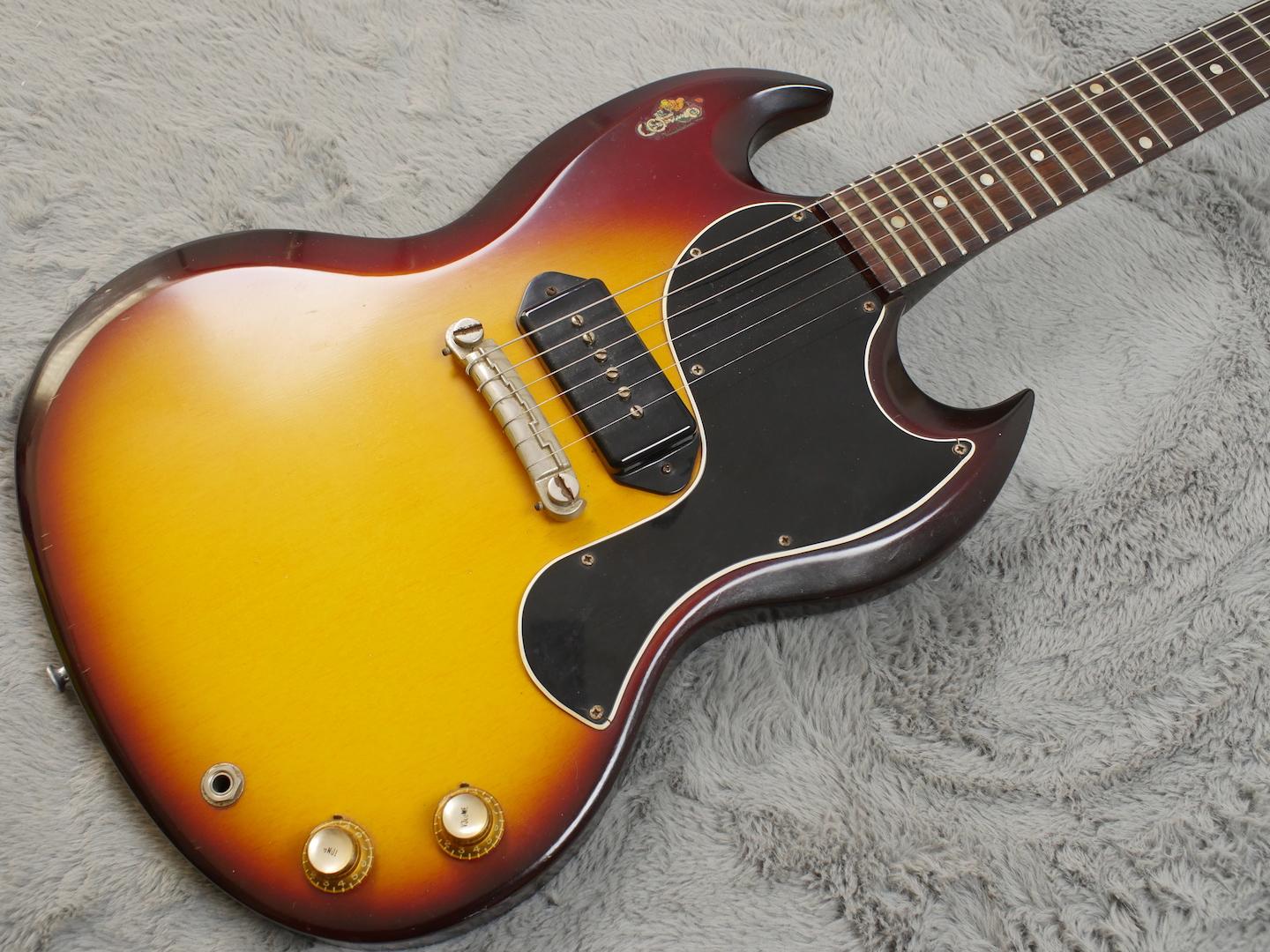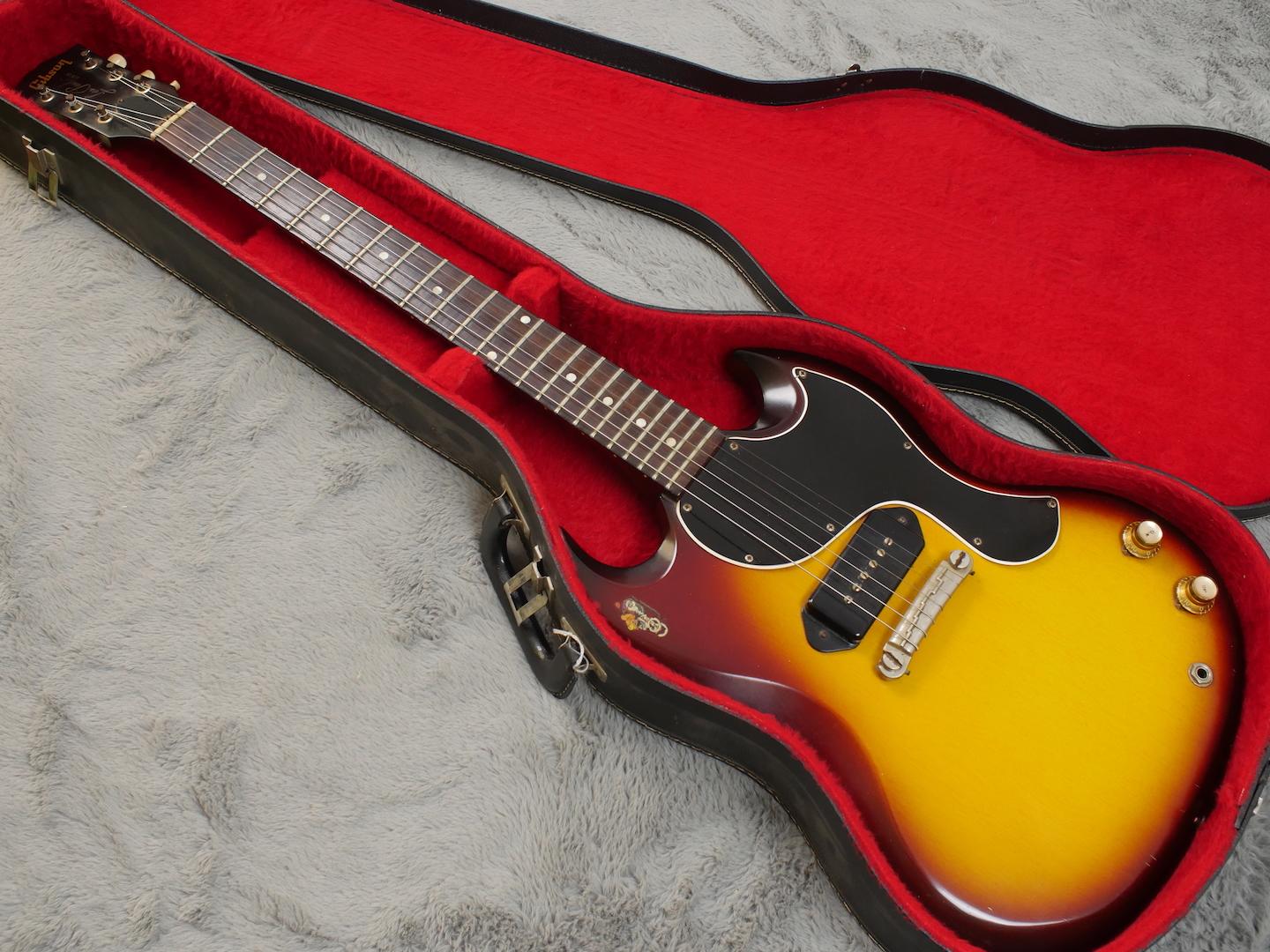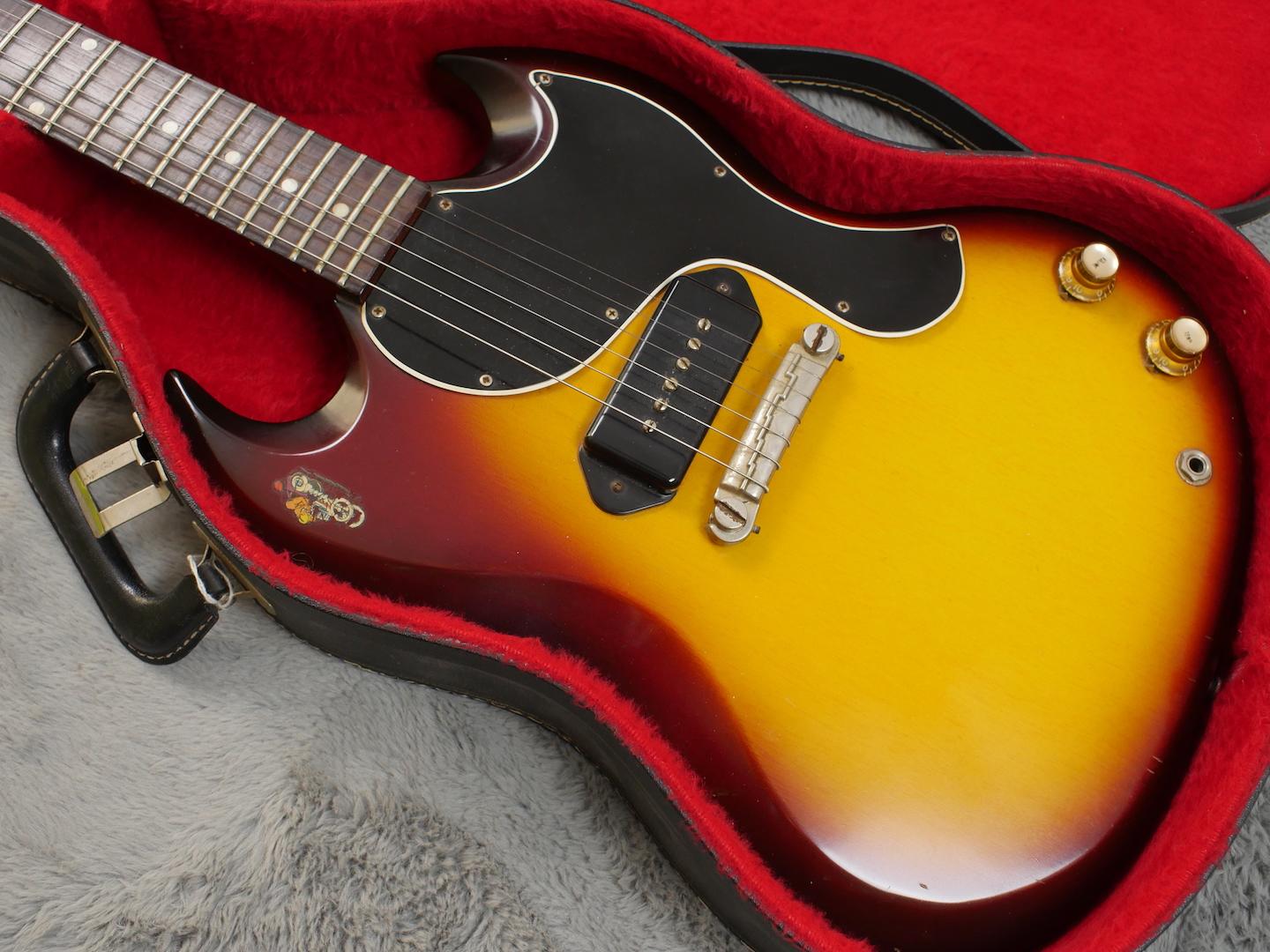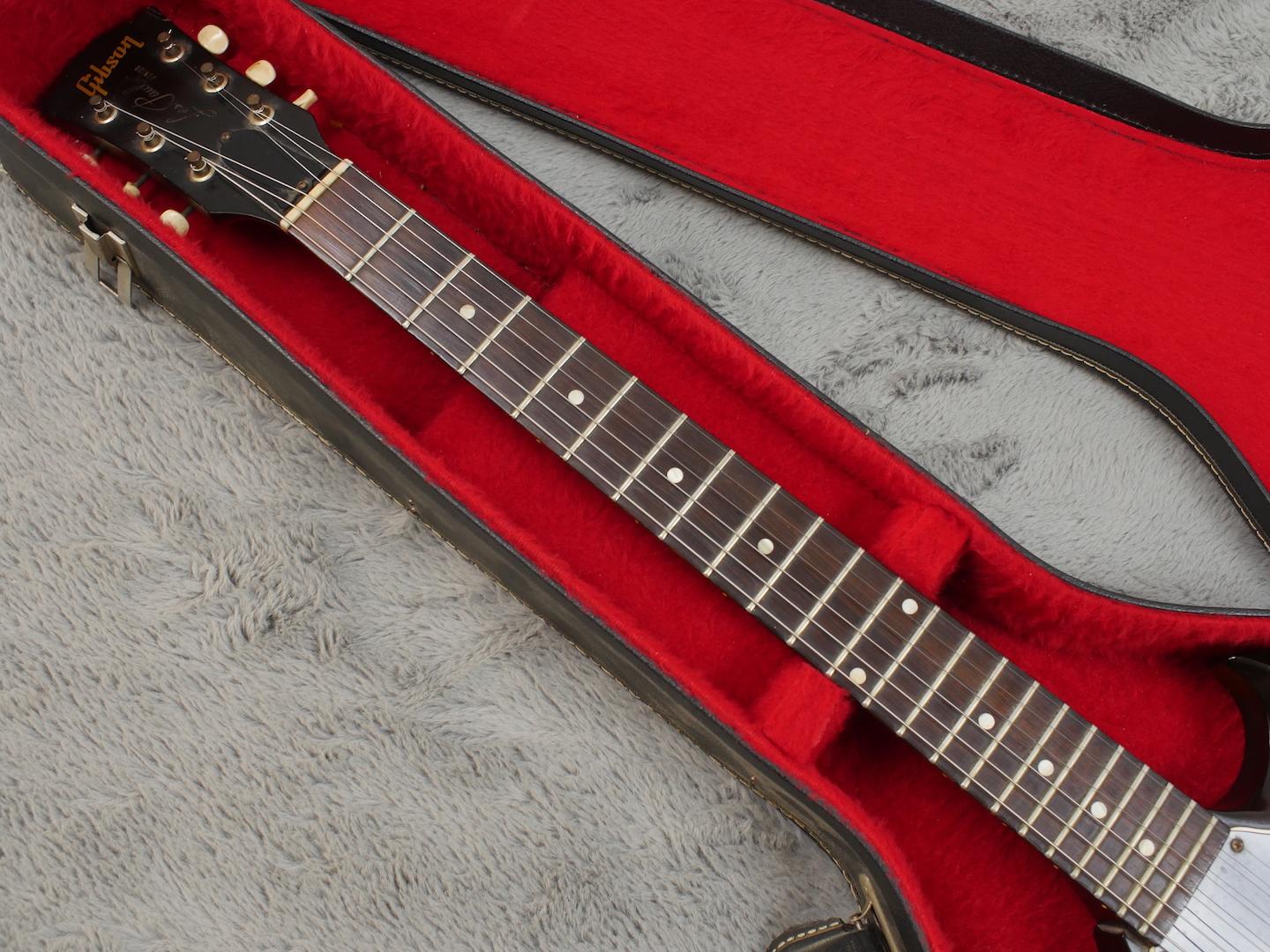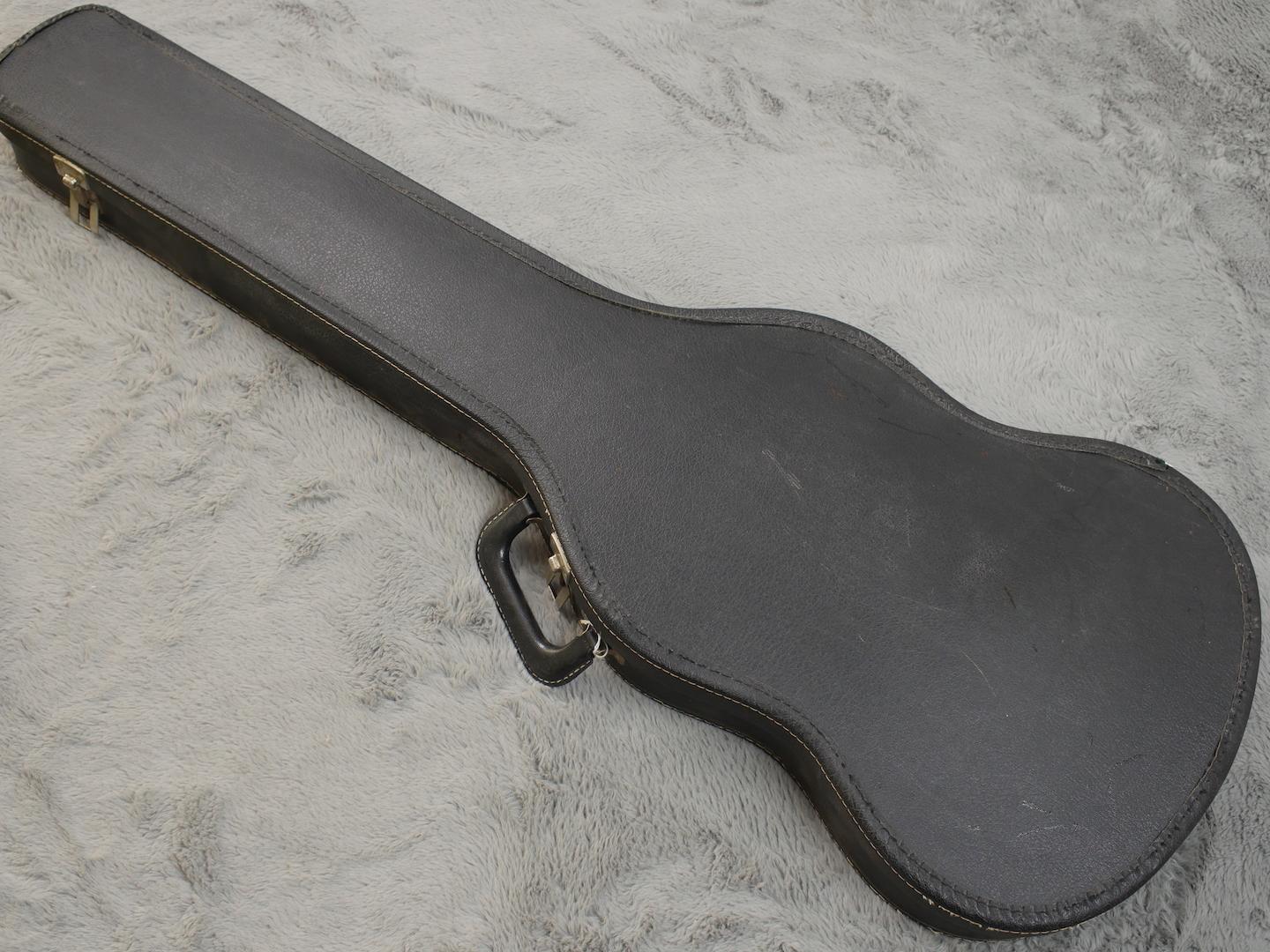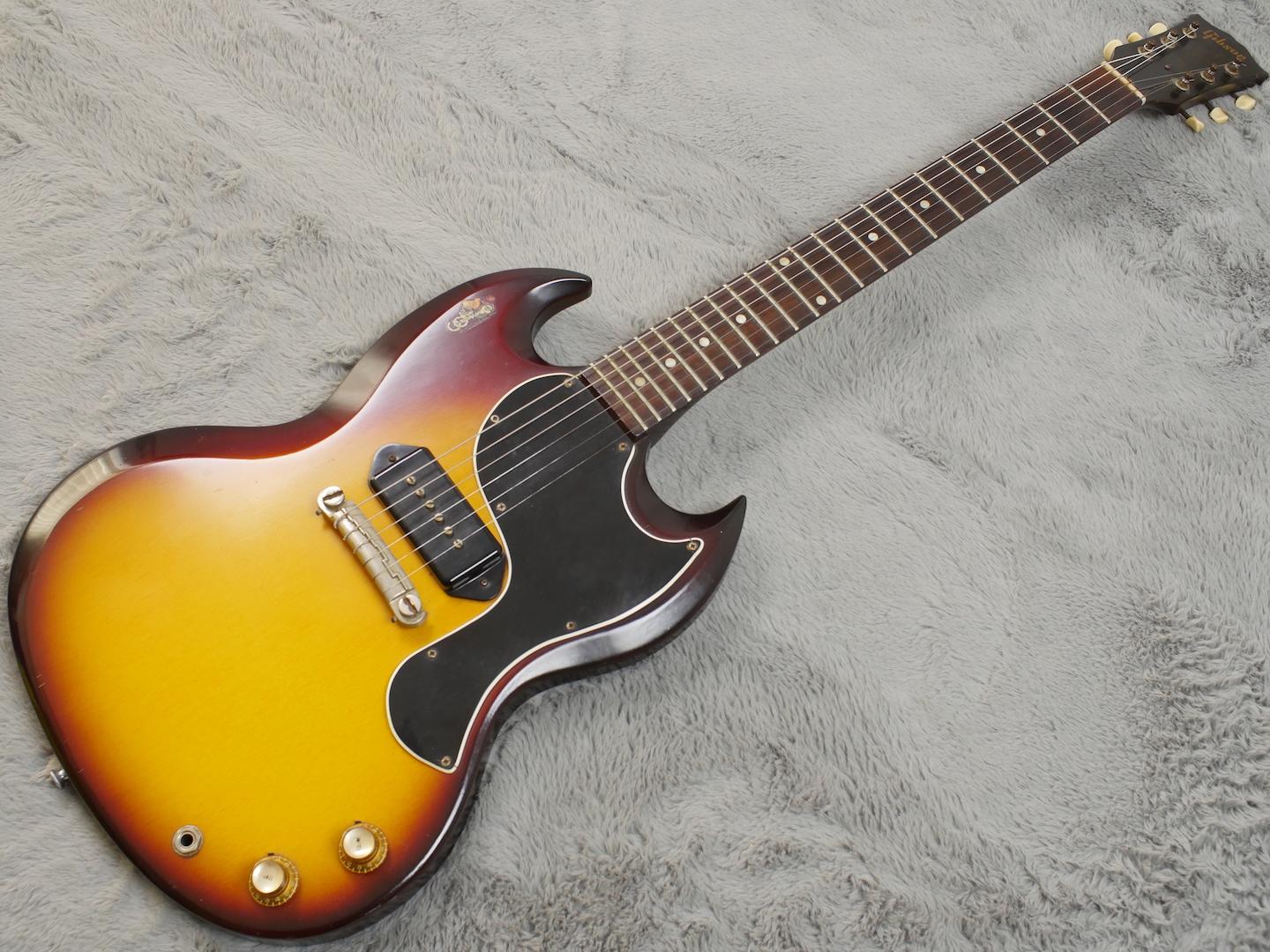 Roll over the image to zoom in
At A Glance:
Model: Les Paul Junior
Year: 1962
Finish: Sunburst
Modifications: None
Repairs: None
---
Case: Later soft shell Gibson case
Fingerboard: Rosewood
Tuners: Correct Kluson Single Line
Pickups: Correct P90
Hardware: Correct Nickel
Neck Profile: Medium Chunky C, 43mm nut width
Pots: 2 x Correct 500k Centrelab
---
Here is something you do not see every day. In fact this is the first one we have ever seen and what a beauty it is too..!
This is a beyond rare, all original 1962 Gibson Les Paul Junior SG shape. You could in fact call it a '62 Burst if you're feeling cheeky, but whatever you decide to name this little powerhouse of tone, it will surely end up being one of the rarest items in your vintage guitar collection.
We have never seen one before, we do not know if another exists (we would love to find out). We saw a sunburst Les Paul double cut Junior at a Dallas show about 3 years ago that sold very quick and was just like this one but this is the first Junior we, or anyone we have shown it to, has yet laid eyes upon.
Whether it was a special order, or a Gibson experiment we will probably never know but whatever the reasoning, there is no denying the result is spectacular.
It is very lightweight at just 2.89 Kg and has a powerhouse of an original P-90 measuring at 8.47k DC resistance. It has original frets and as you can see from the pictures they are in very good condition with just a little wear in the root chord positions. We have played this a fair bit since it has been here and we do not think it needs a refret.
If you look closely you will see a small decal by the upper horn that does not appear to be difficult to remove should you want to and although we are not going to attempt it, you should be able to get it off using just your fingernail however a few few people who have seen it remarked that is should stay on as it is obviously part of the guitars history and apparently is some US cartoon character although it is not anything familiar to us Brits!
Guitar overall is in superb shape with just a few minor dings here and there. It is not mint but I would say a strong excellent plus condition wise. All electrics are original with totally undisturbed solder joints and all hardware is correct and we have no reason to doubt it is not original. There are no structural issues, no breaks or repairs other than a small ding at the side of the headstock that has caused a slight seam separation that has been glued.. Included is a soft-shell Gibson SG case from a yer or two later.
This listing is however somewhat of a tease as it sold within seconds of appearing on our Instagram feed over the weekend. In fact this is probably THE fastest selling vintage guitar we have ever had on here and you may well see photographs of it's proud new owner on some rather large stages in the coming weeks..
Even though it has sold, we still wanted to put the pics up as it is a historically important piece and will undoubtably be of great interest to a fair few vintage guitar enthusiasts and SG nuts out there.
Now… I wonder where the sunburst SG Special, Standard and Custom might be… If you happen to have one, email address is at the top of the page.. :-)
Availability:
Out Of Stock
Add To Your Wishlist
Send to a friend
Recommend this to a friend by entering their email address in the box below.