1958 Gibson Les Paul Standard + OHSC
1958 Gibson Les Paul Standard + OHSC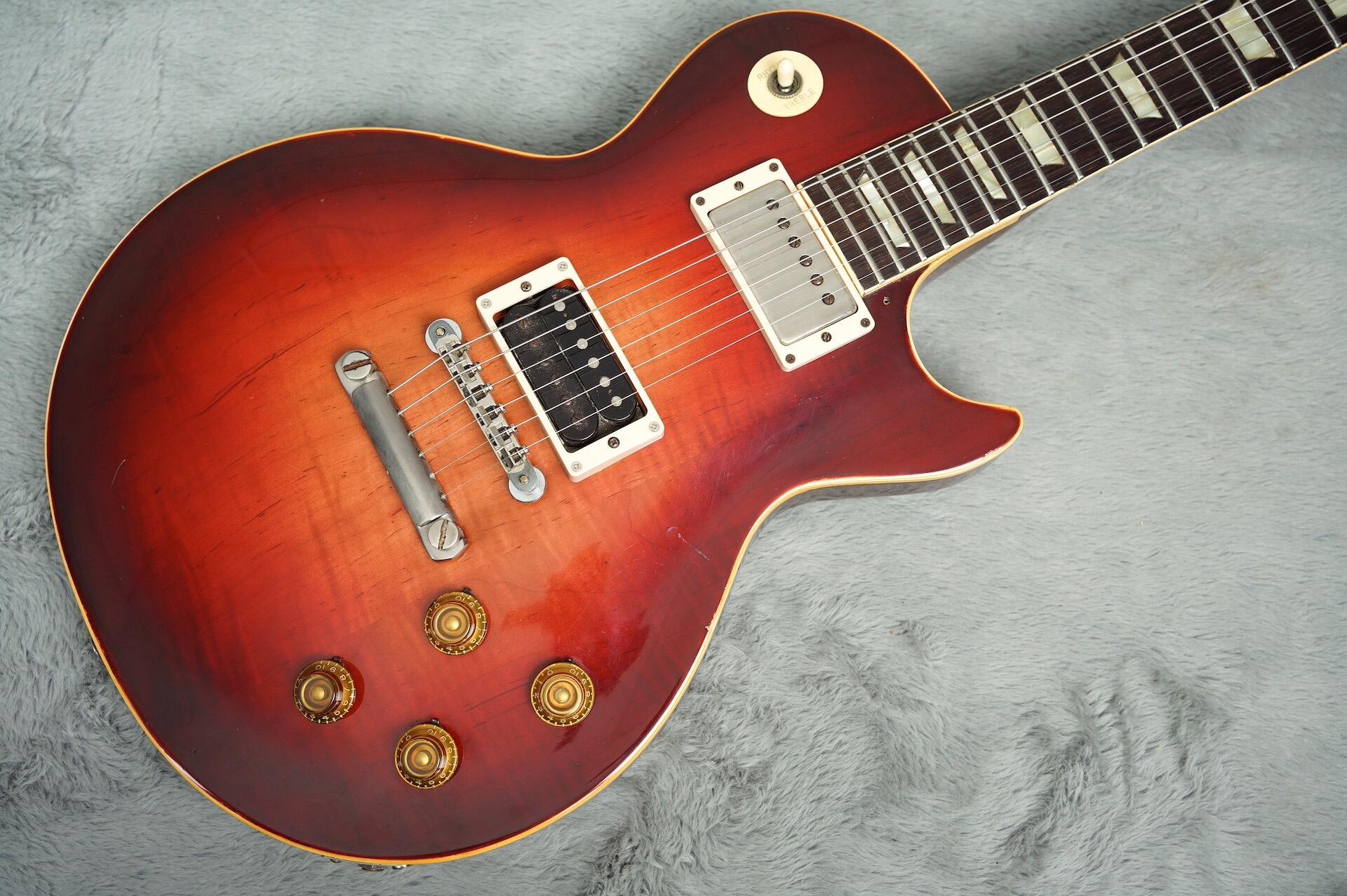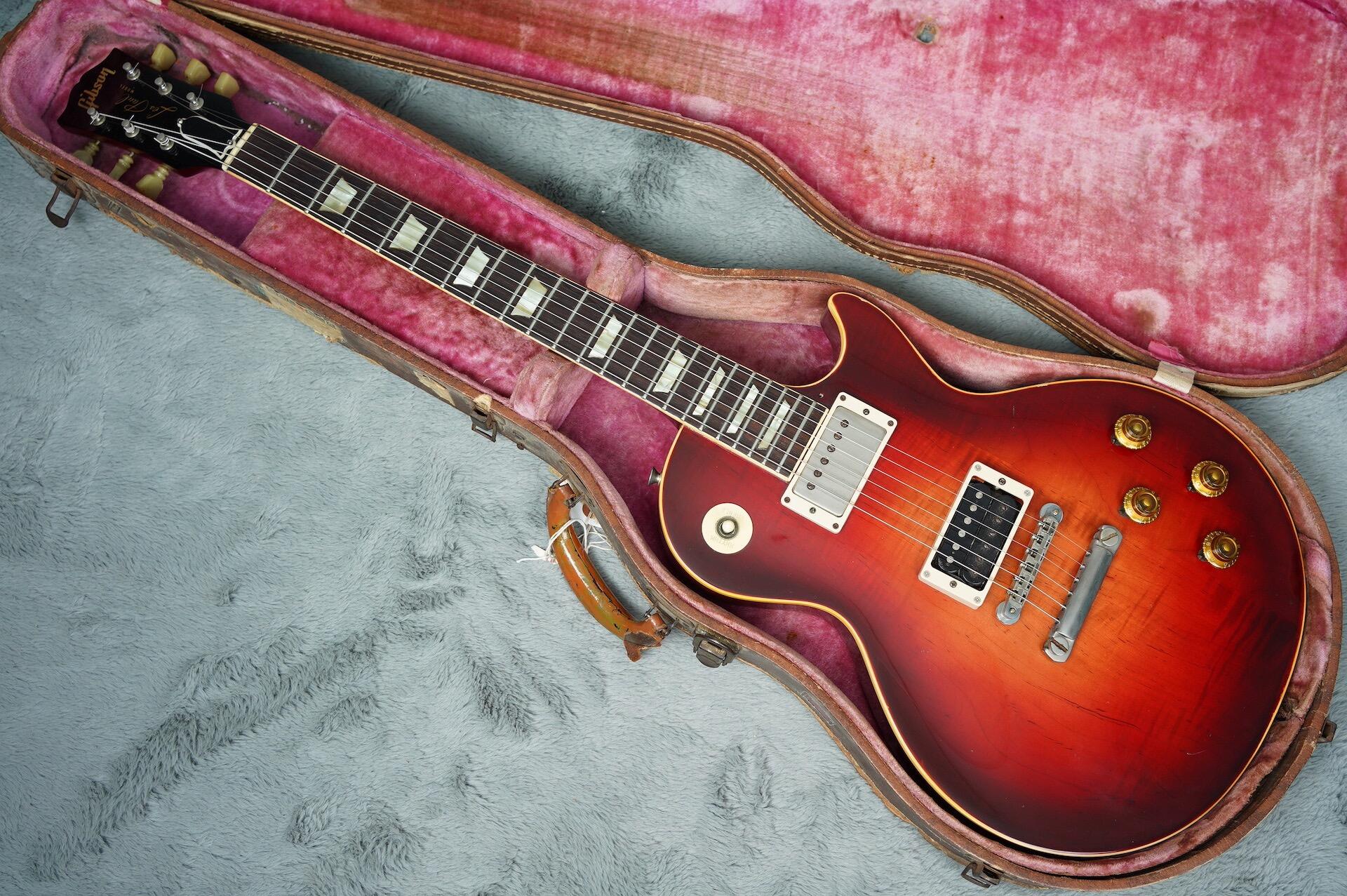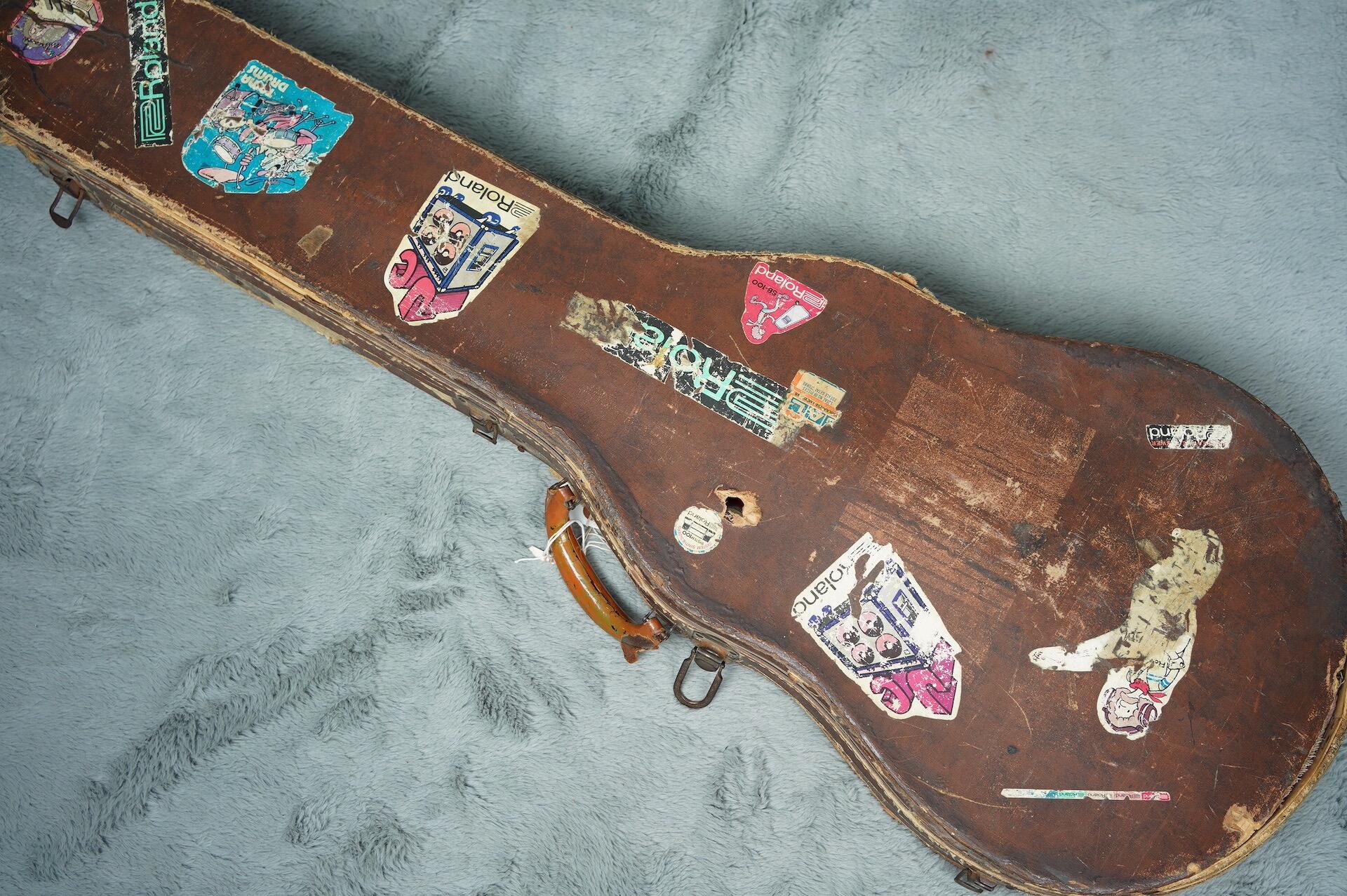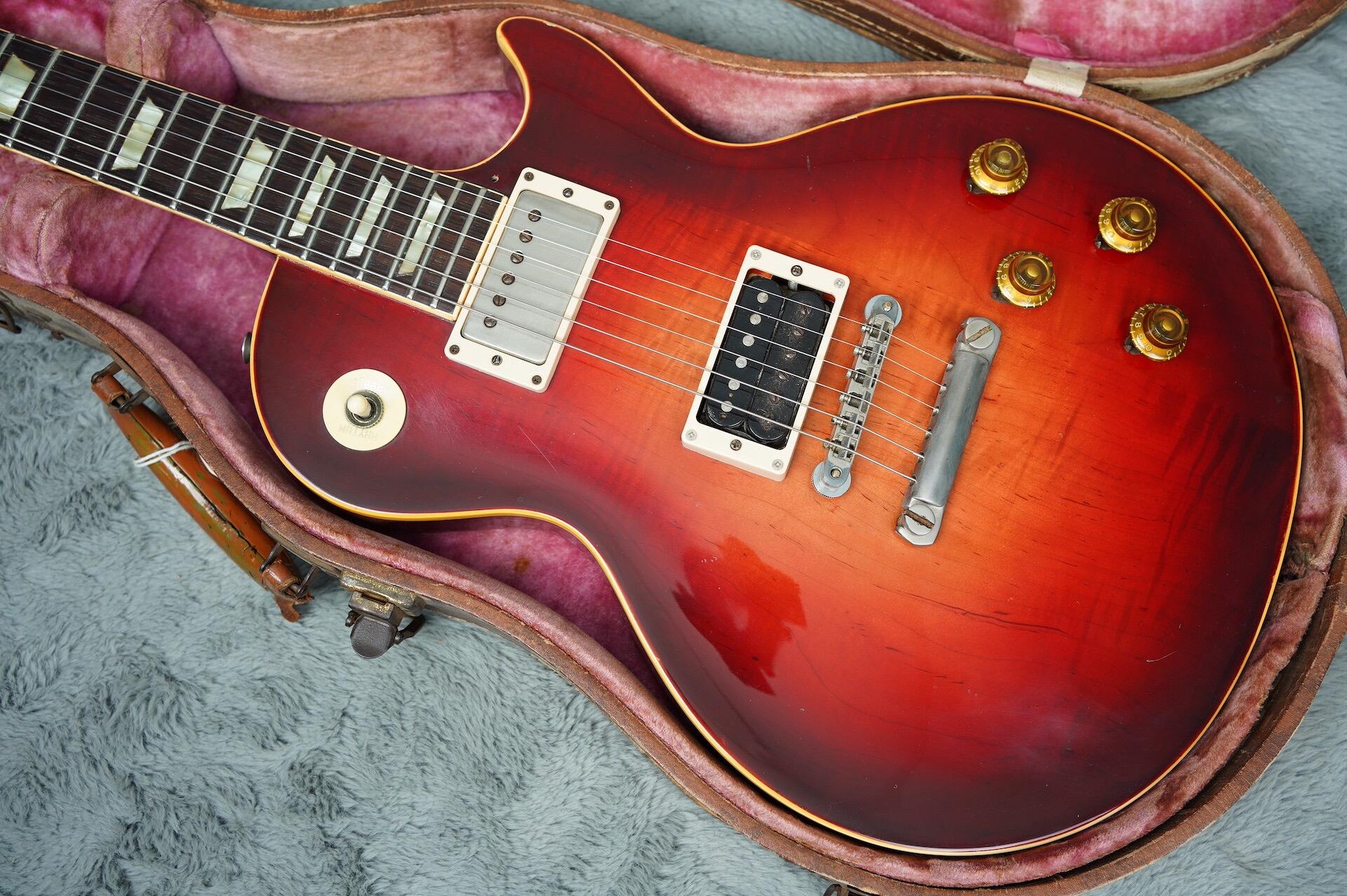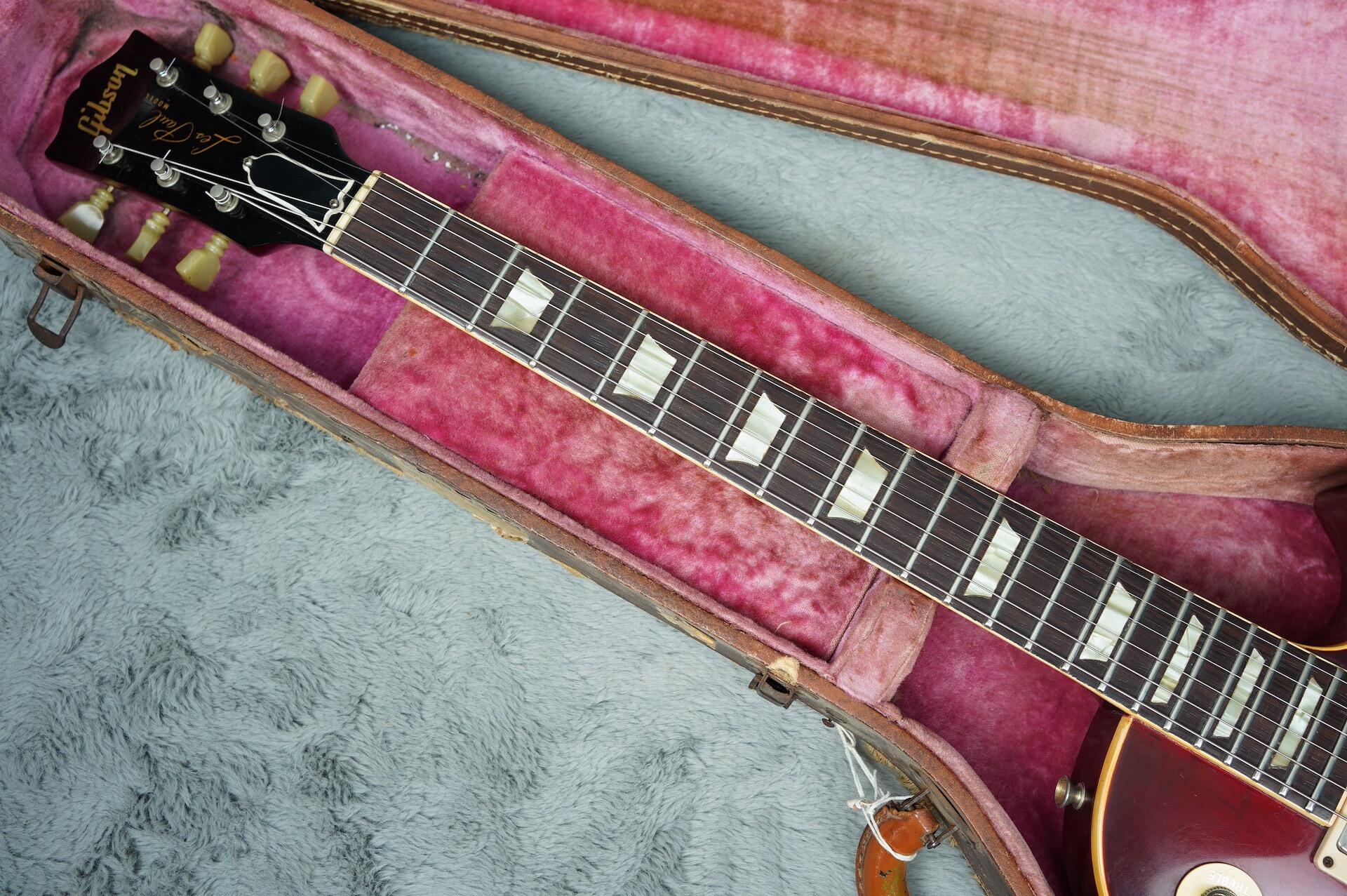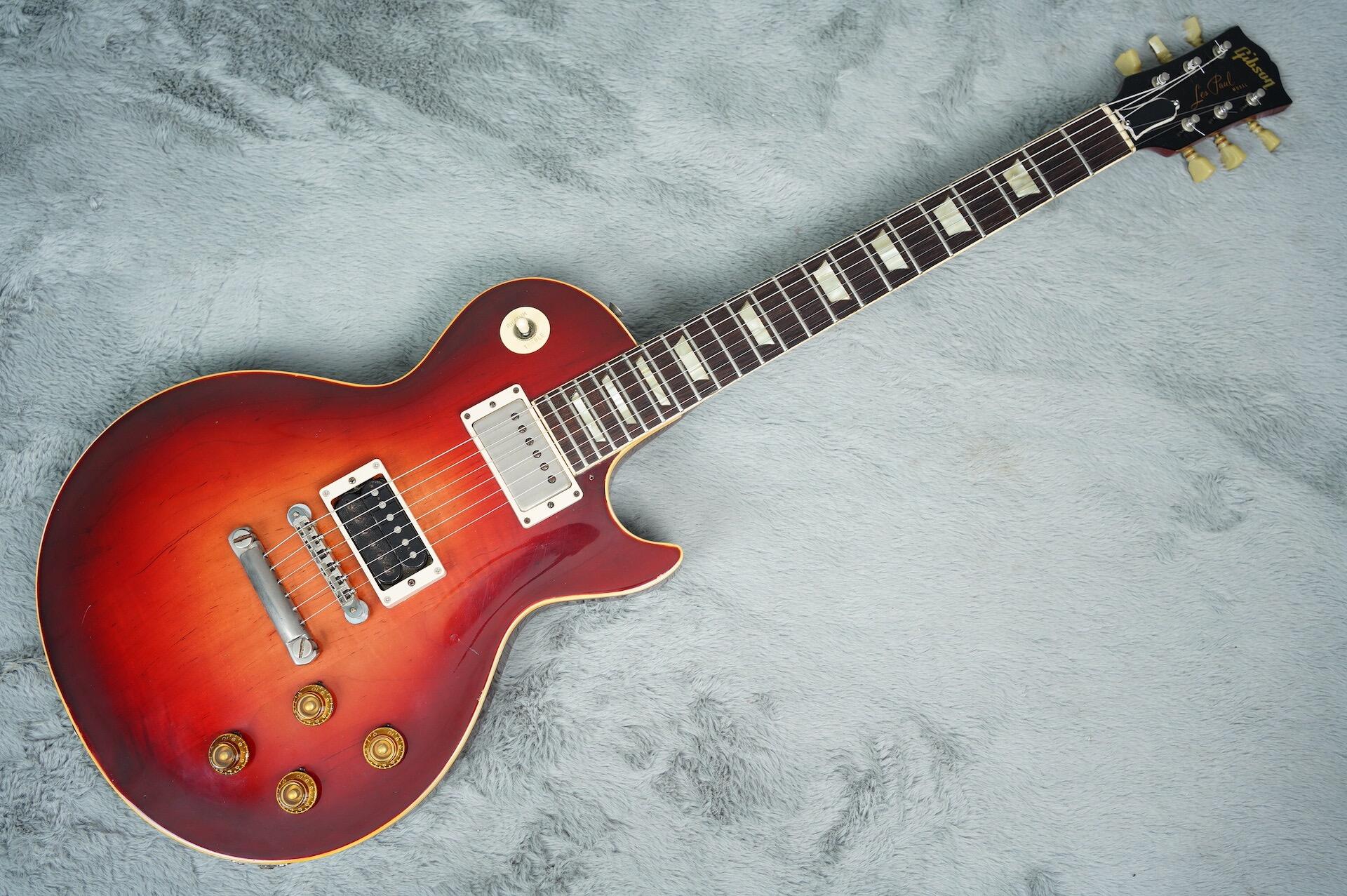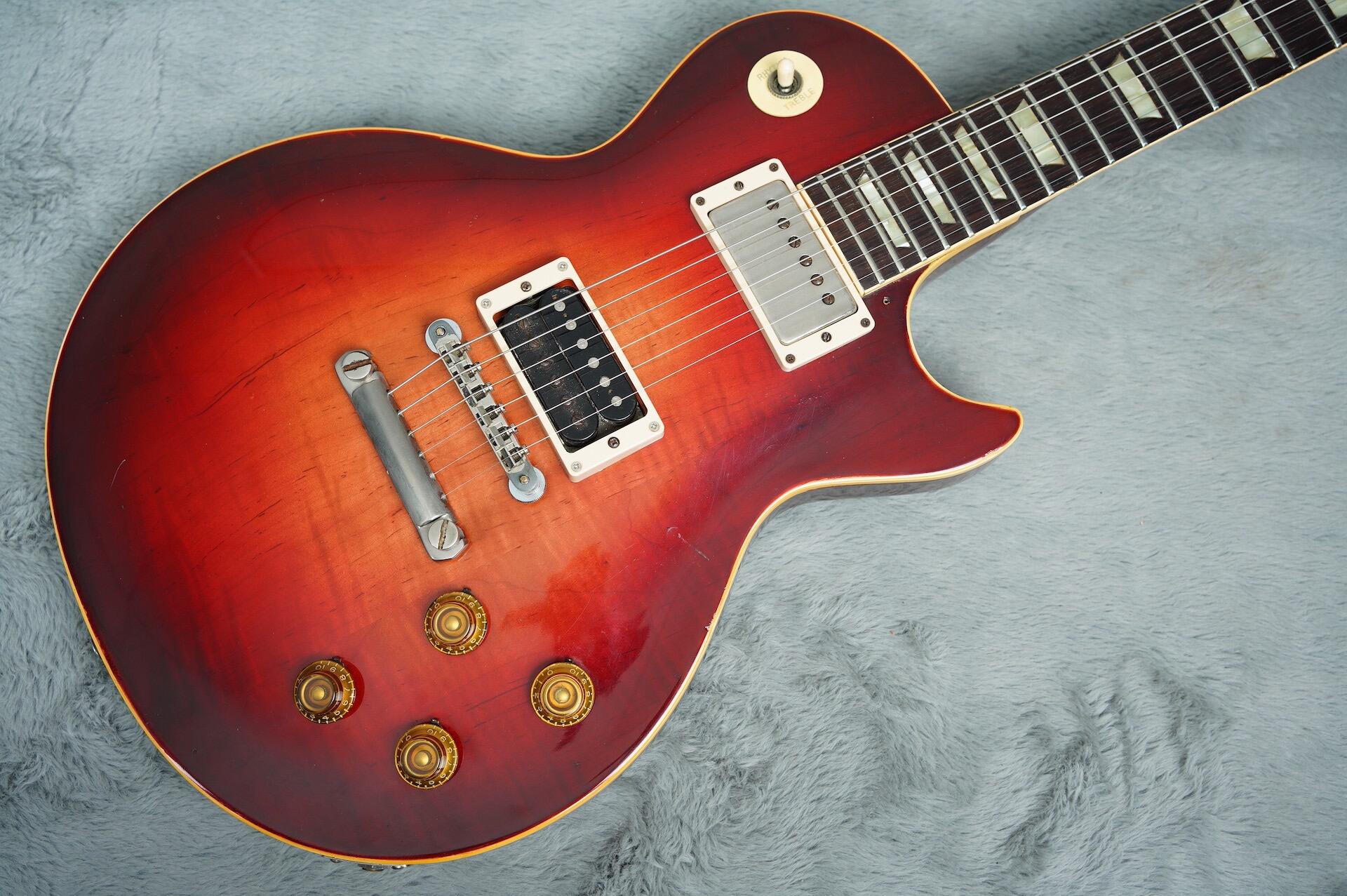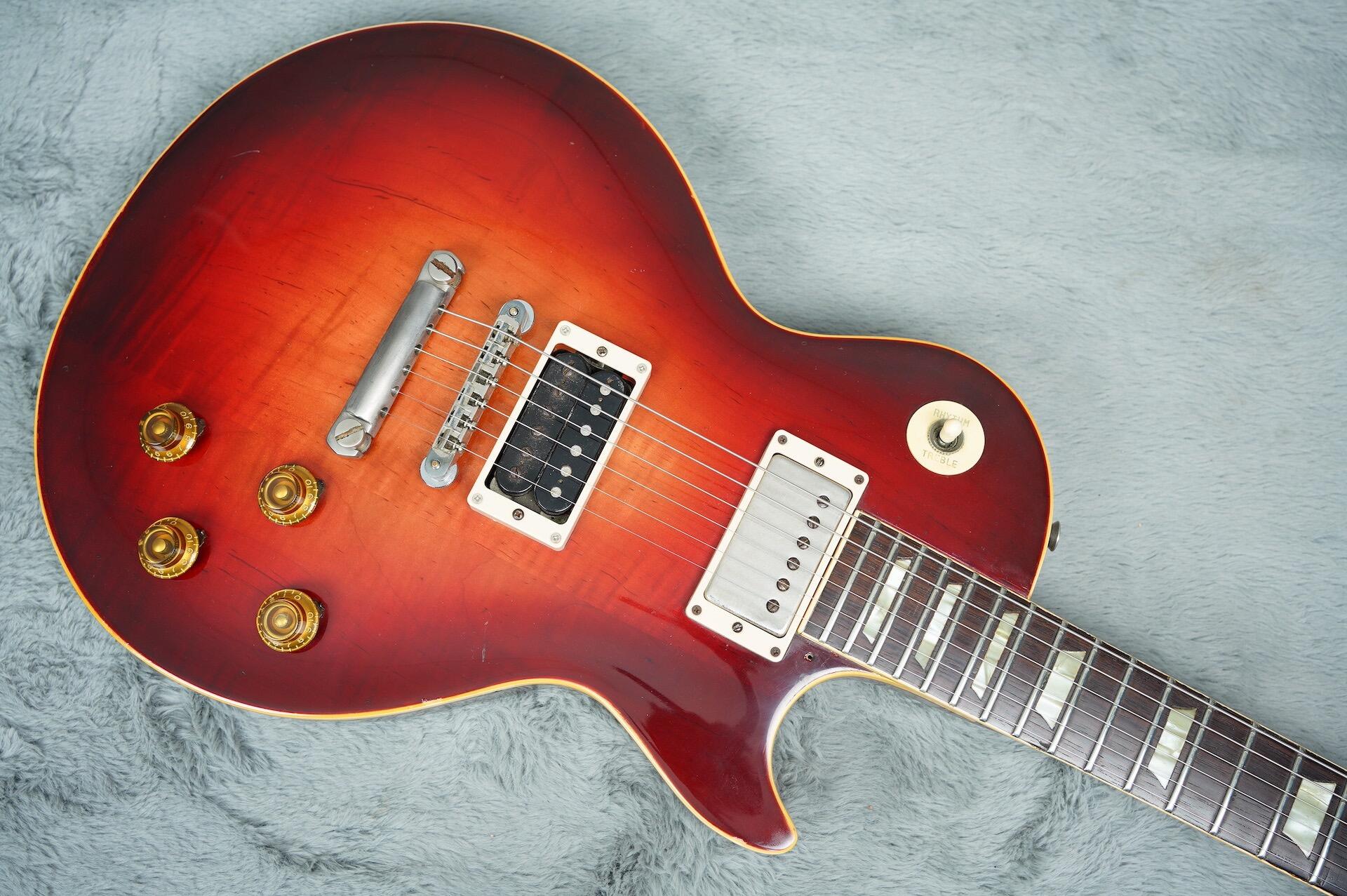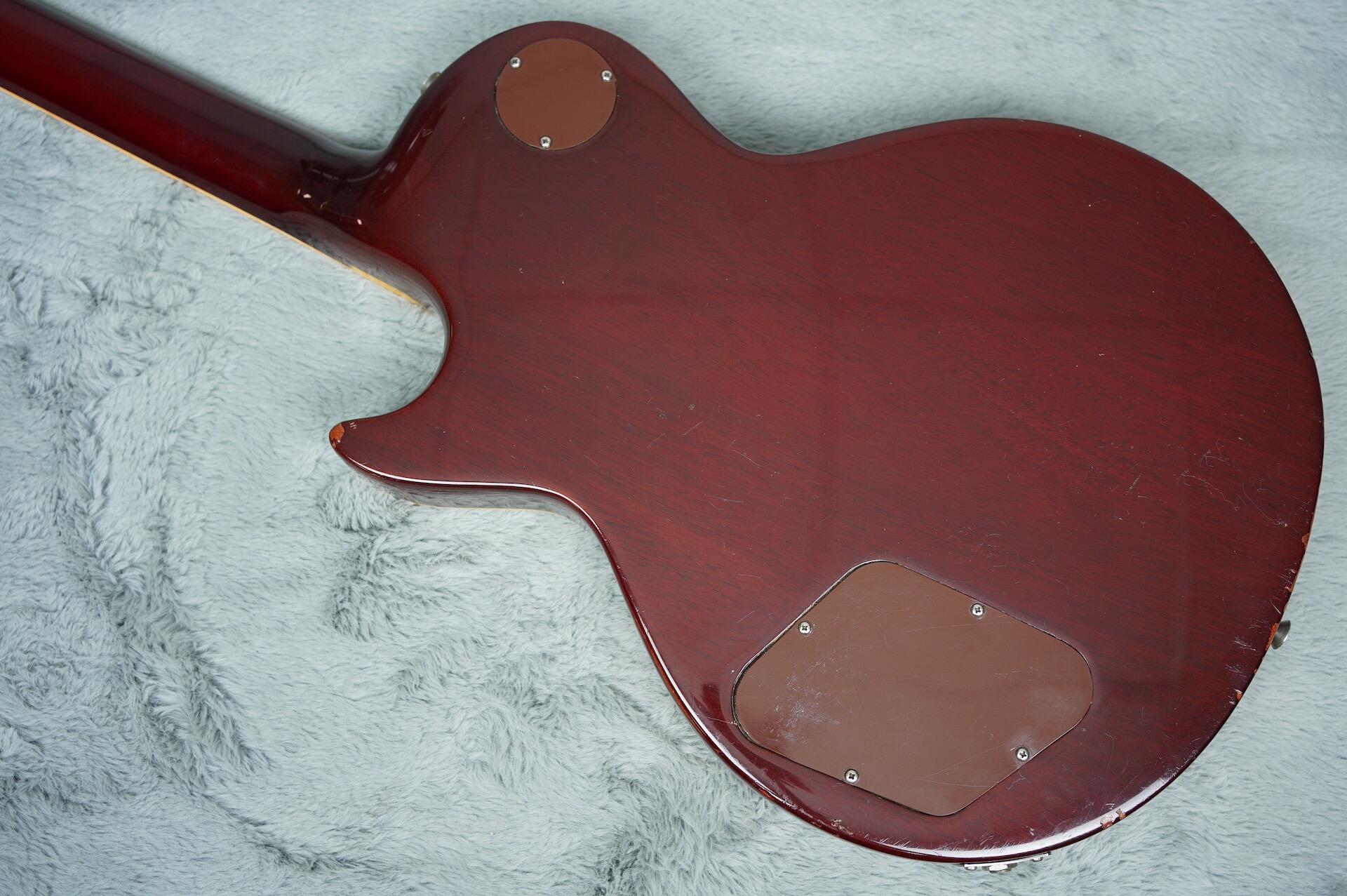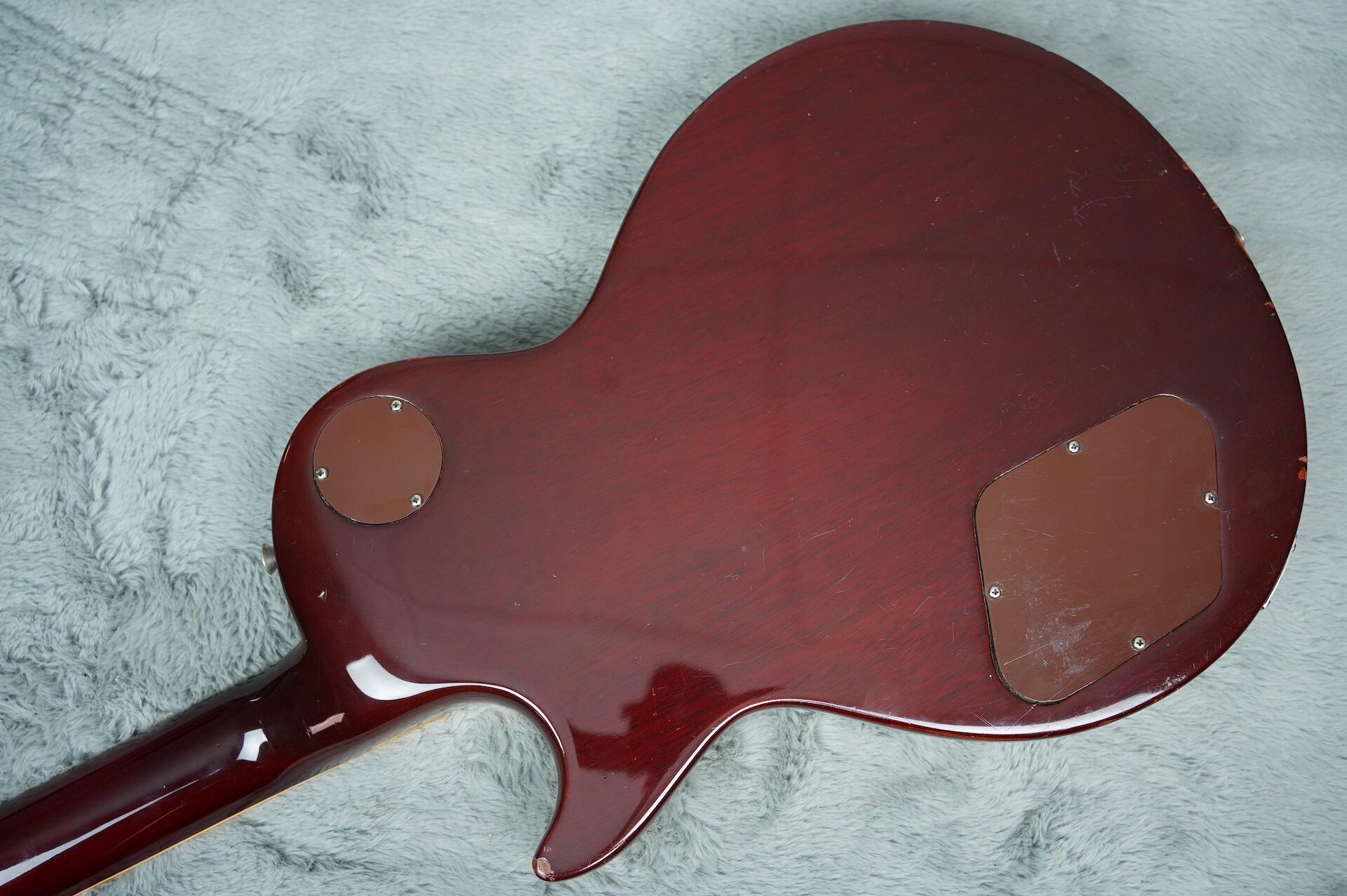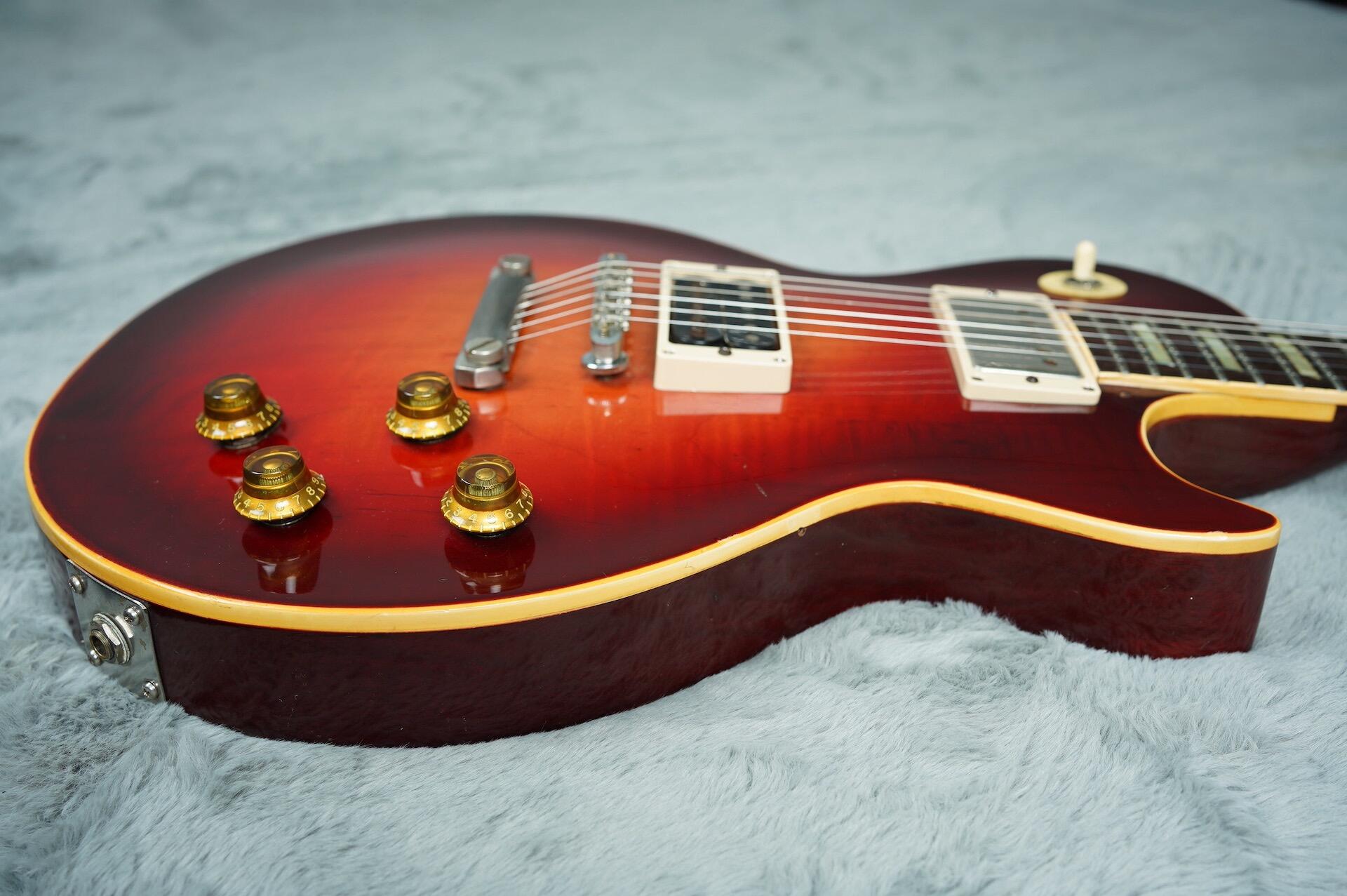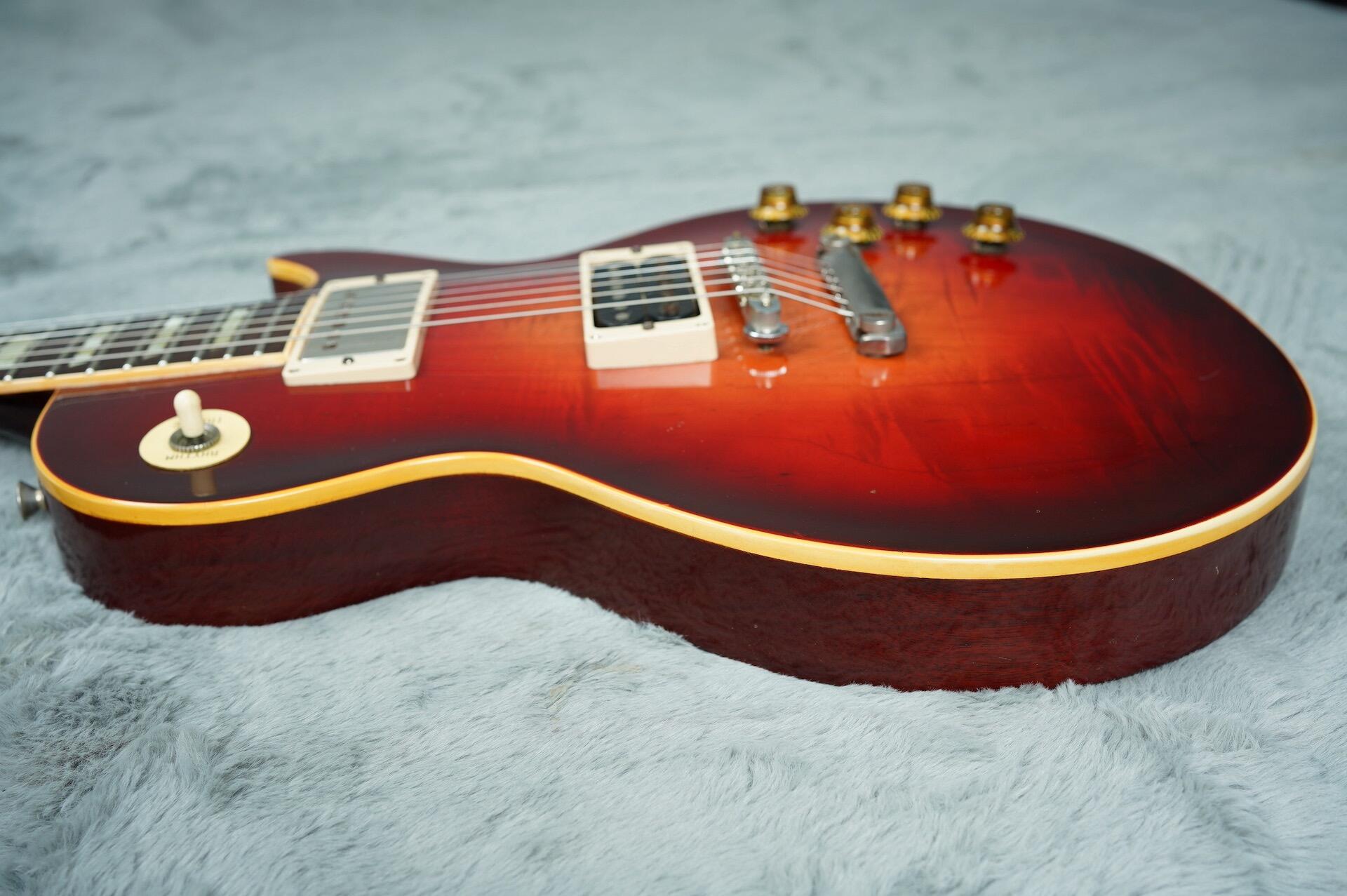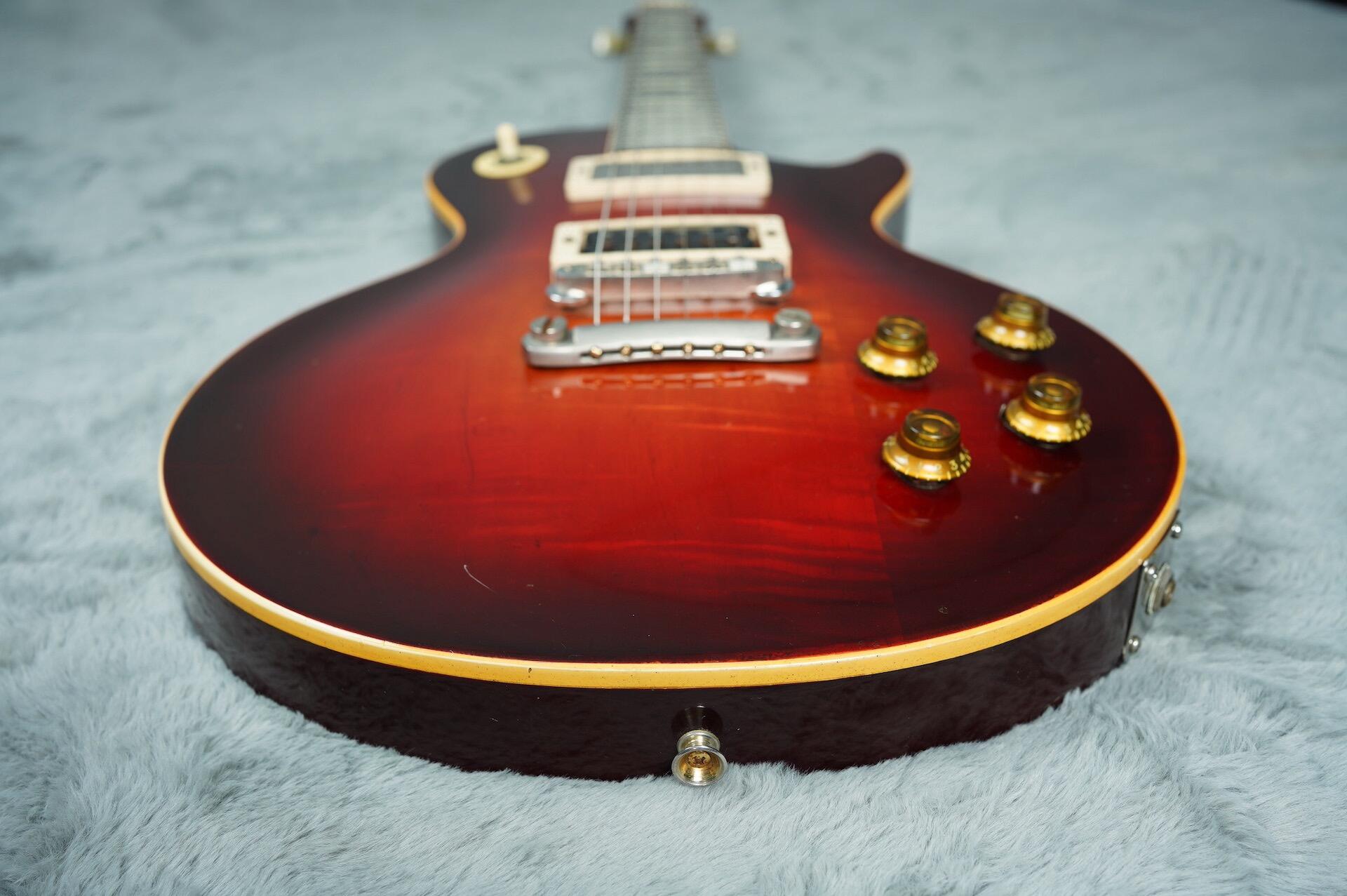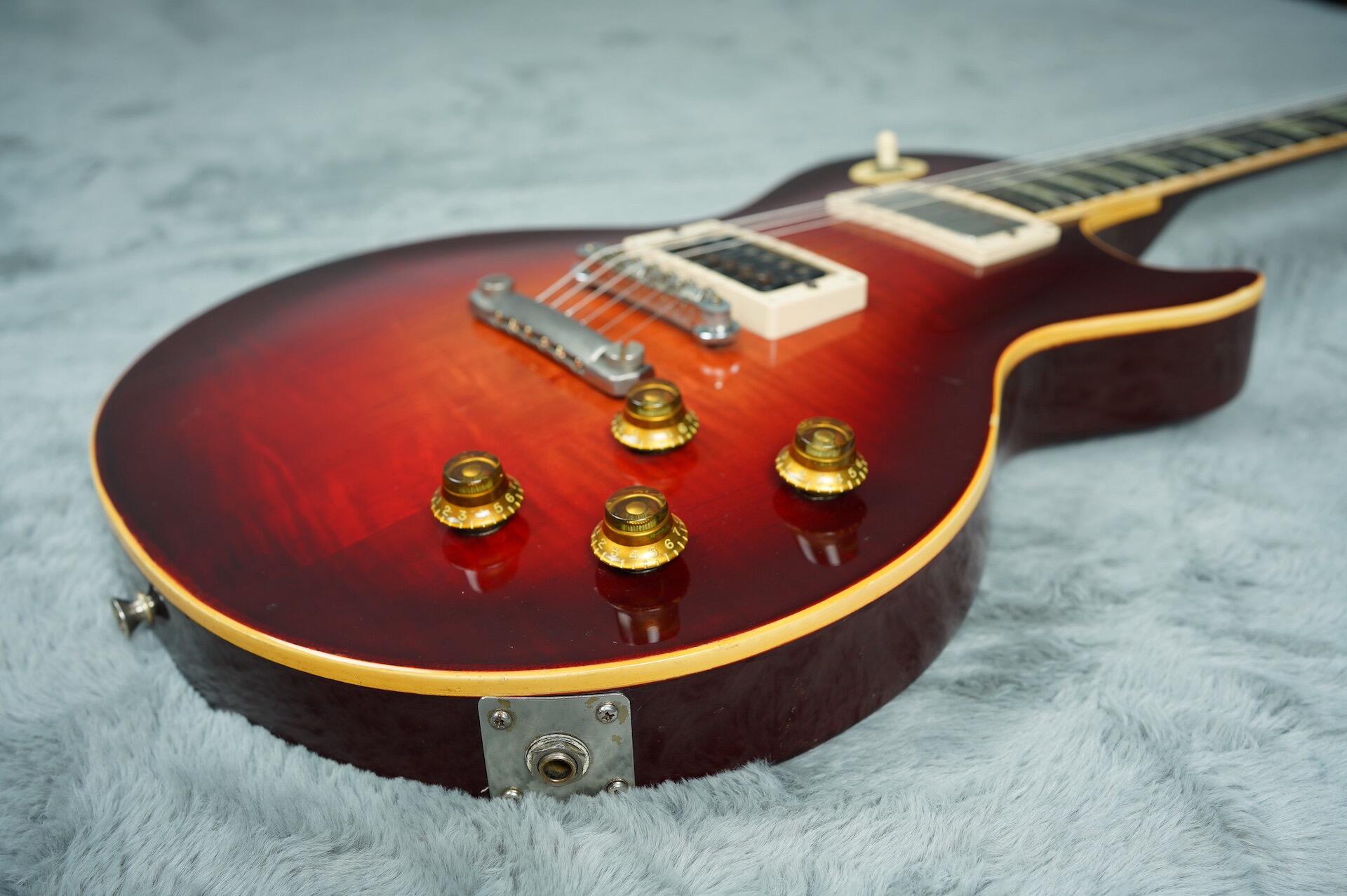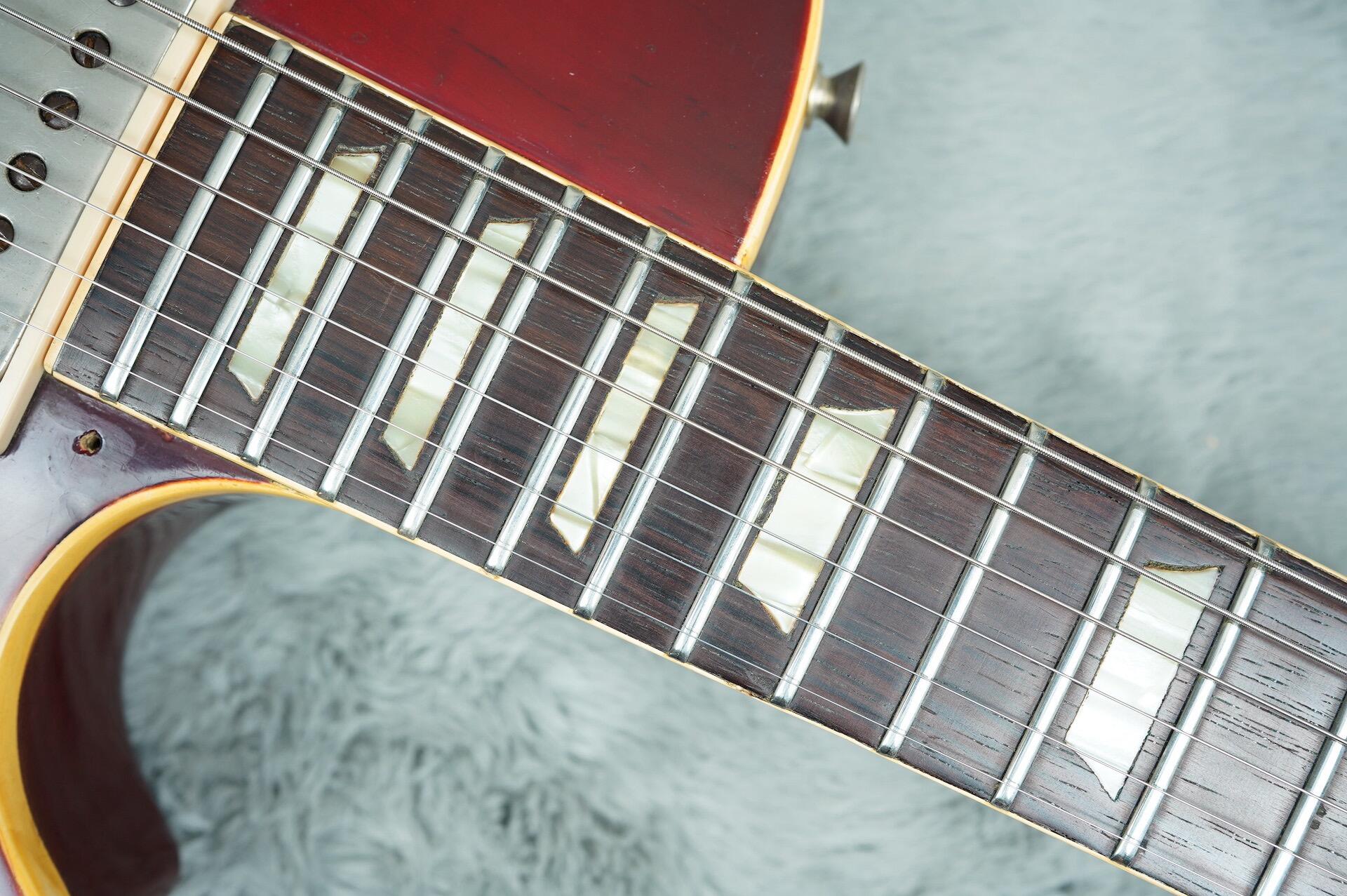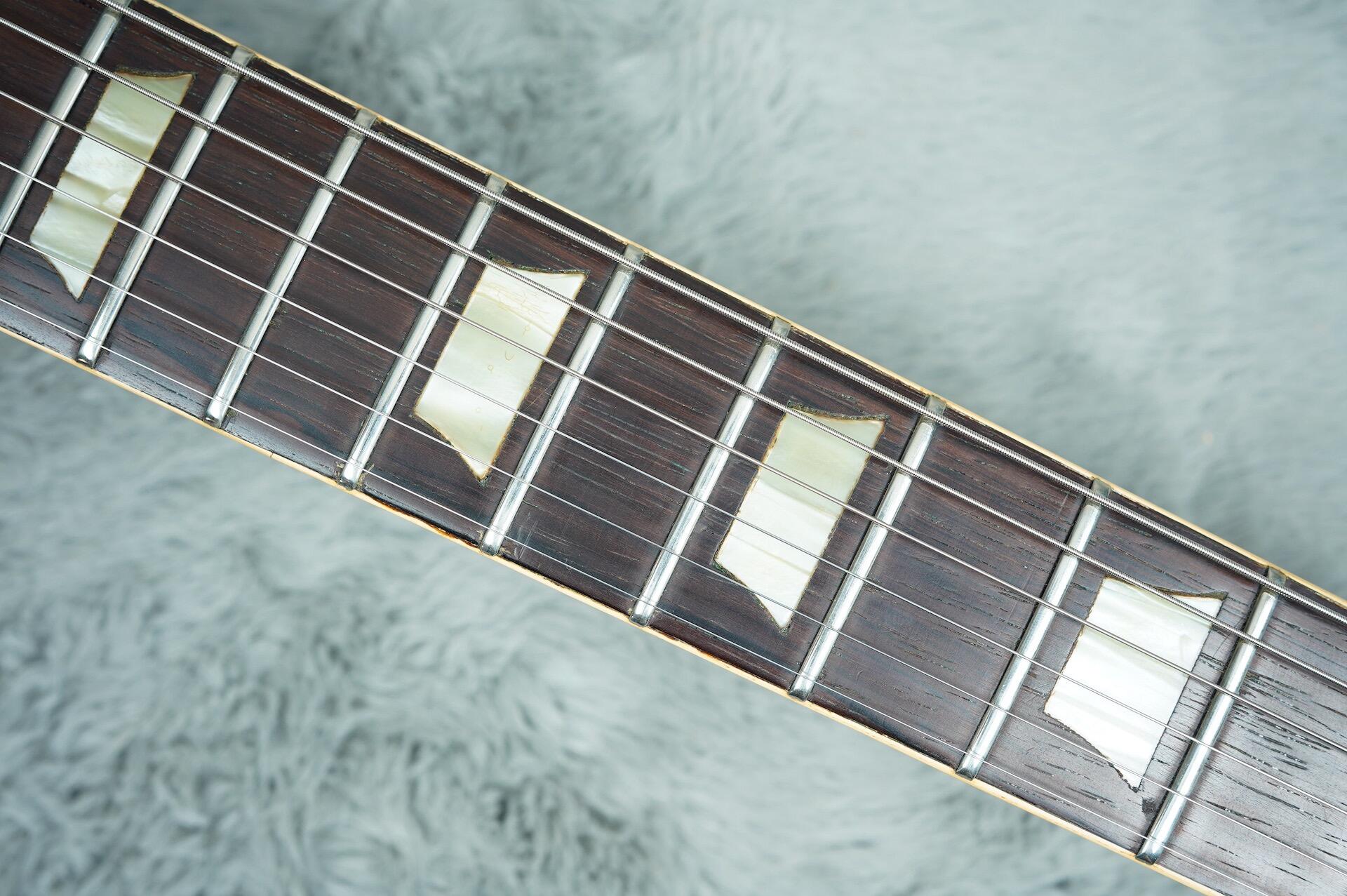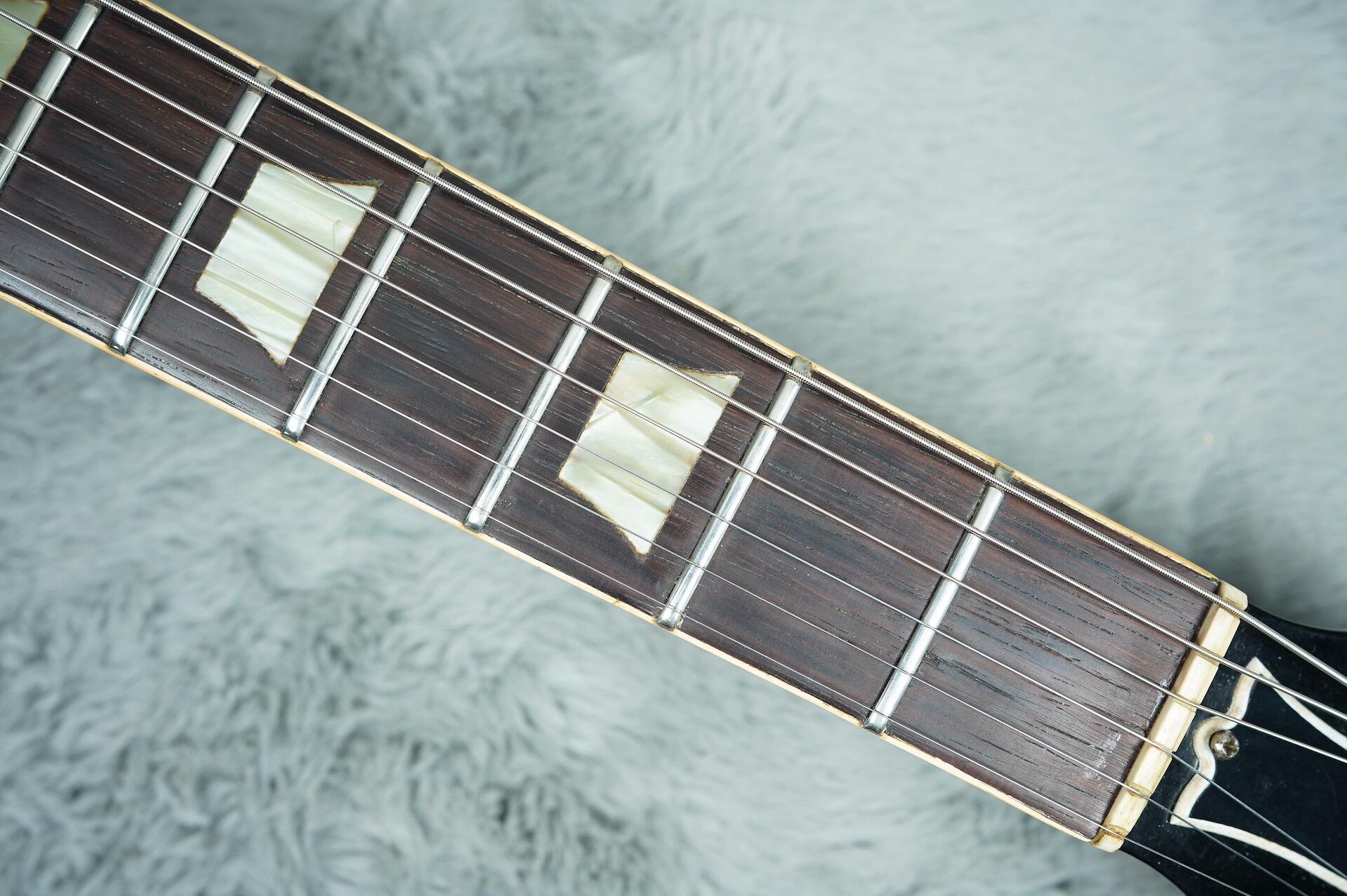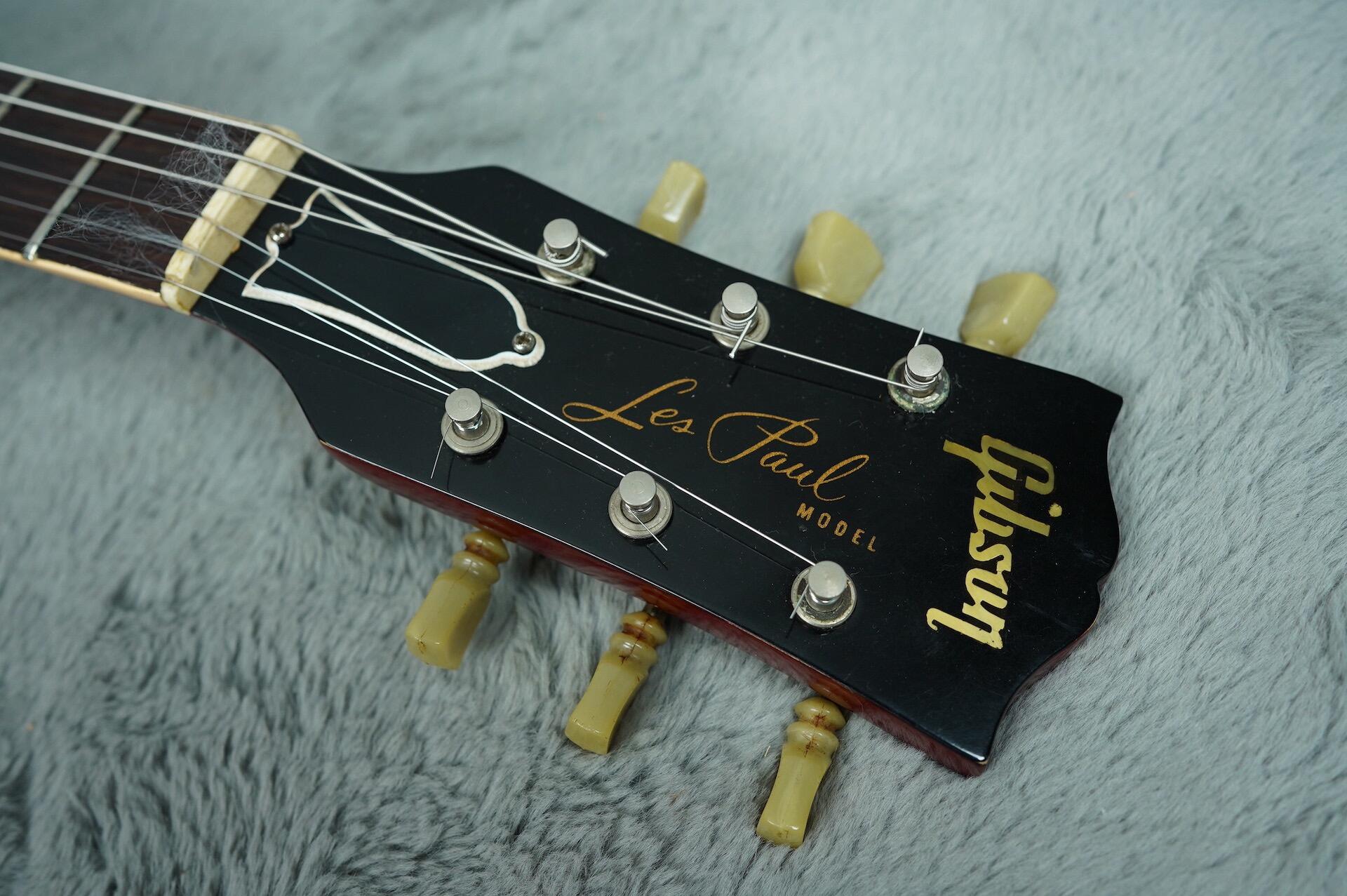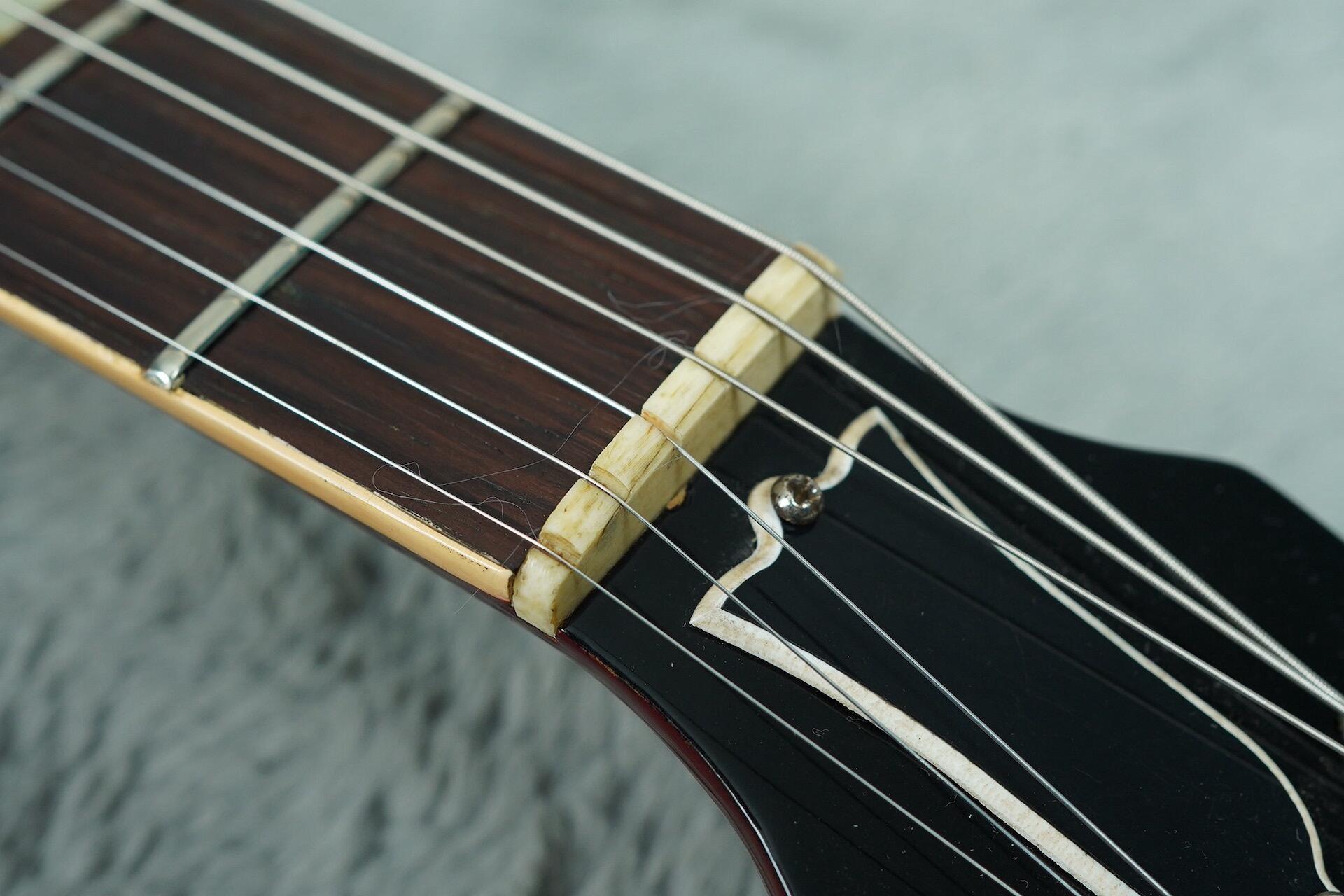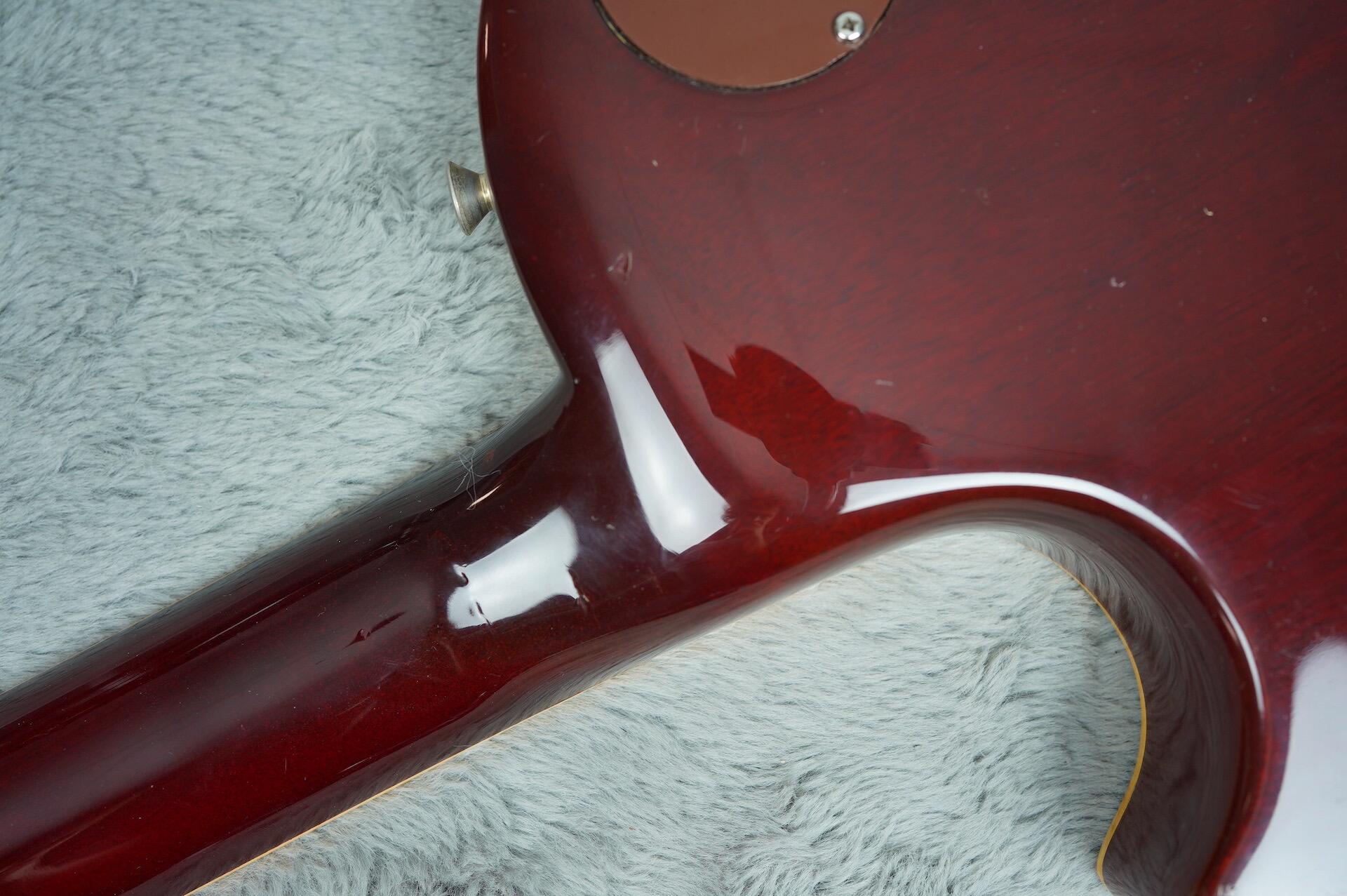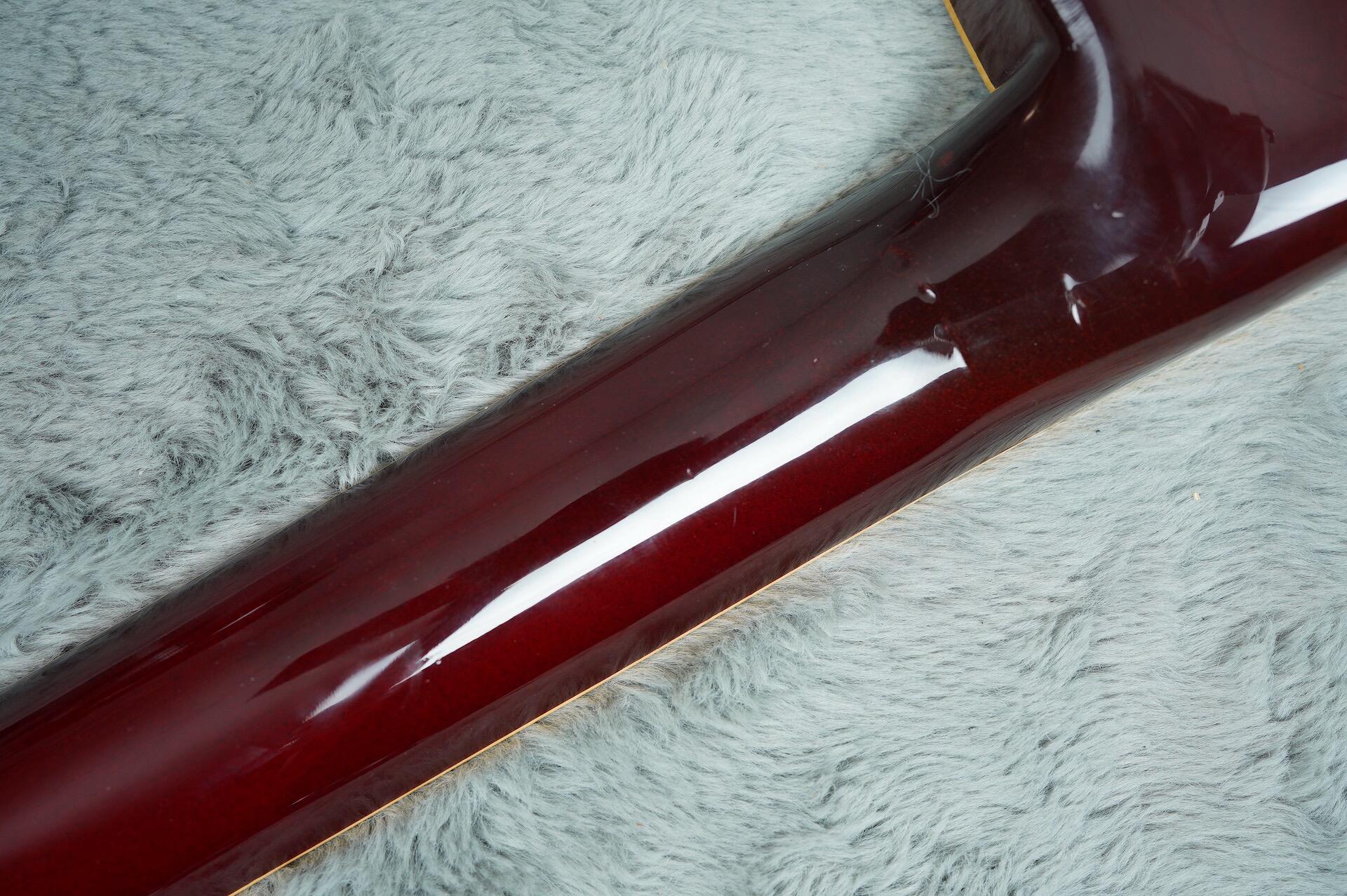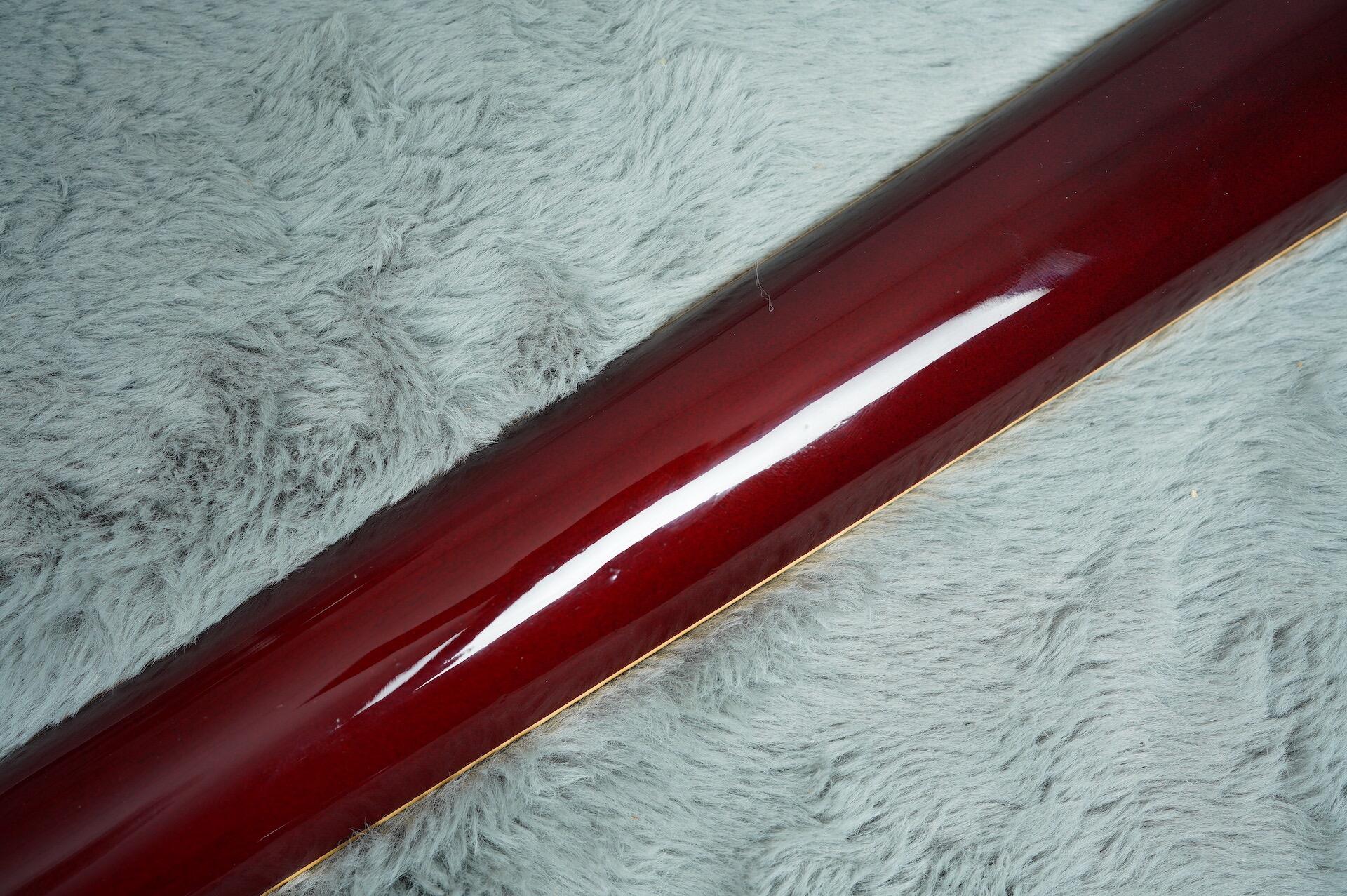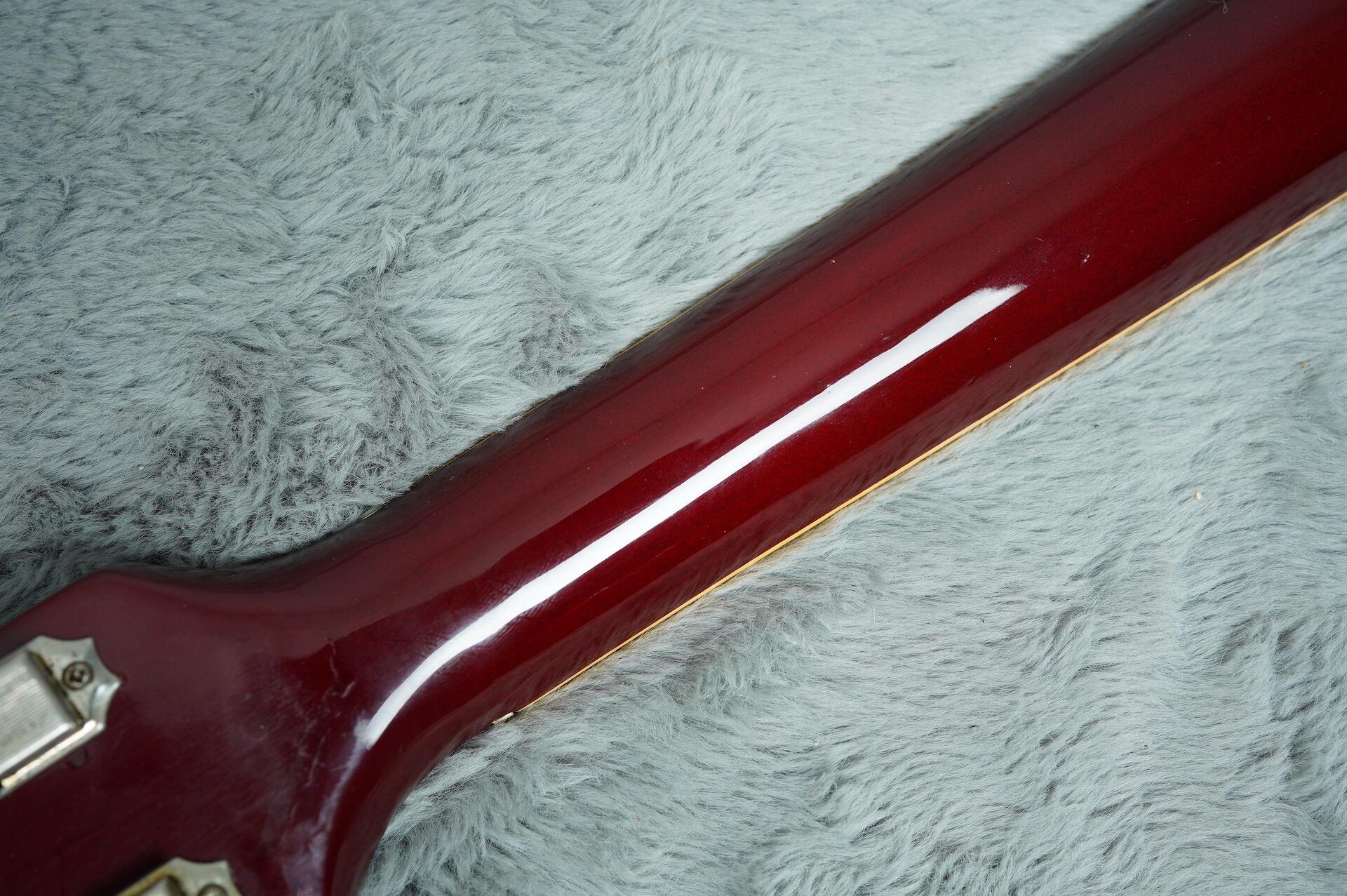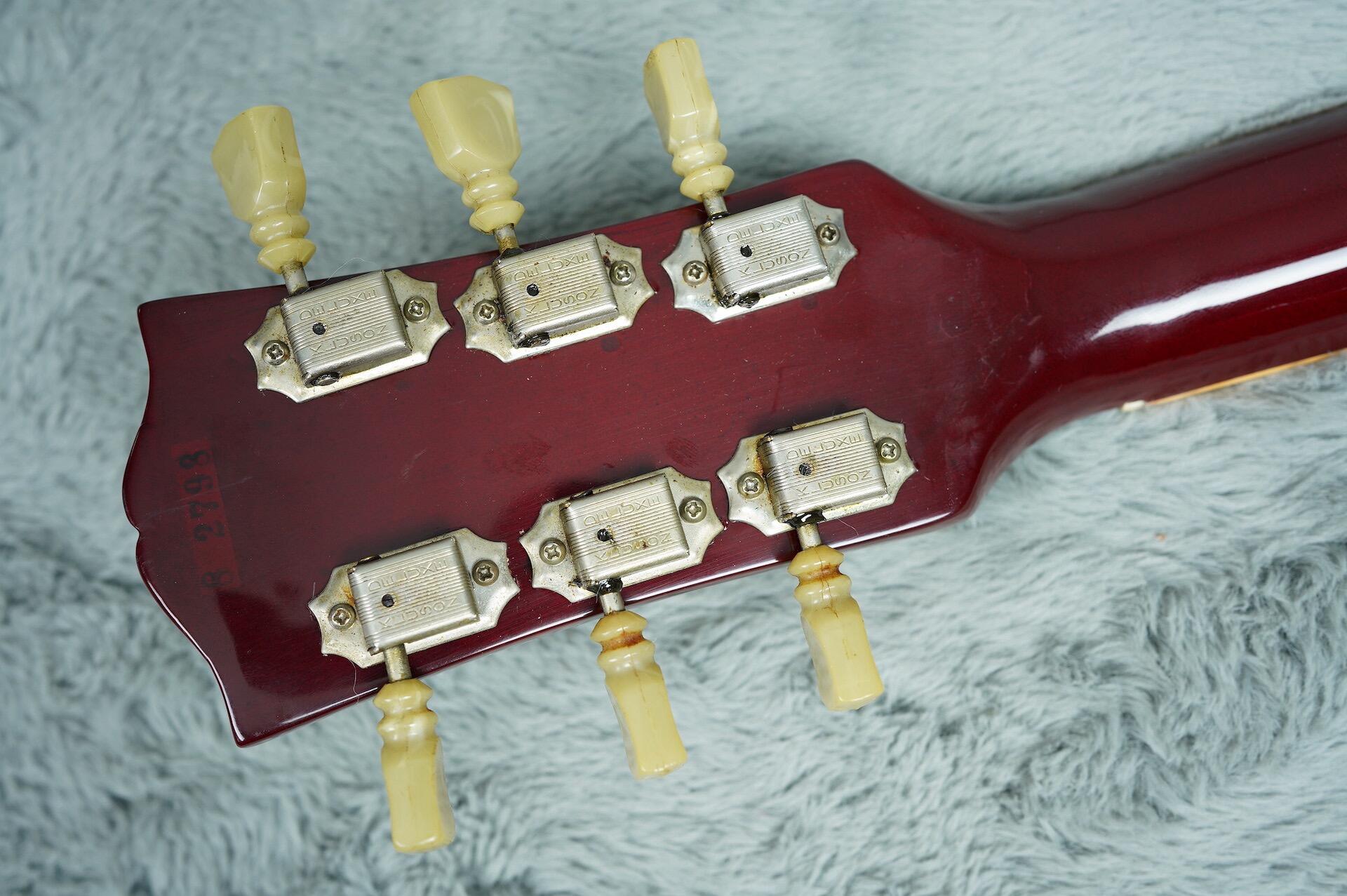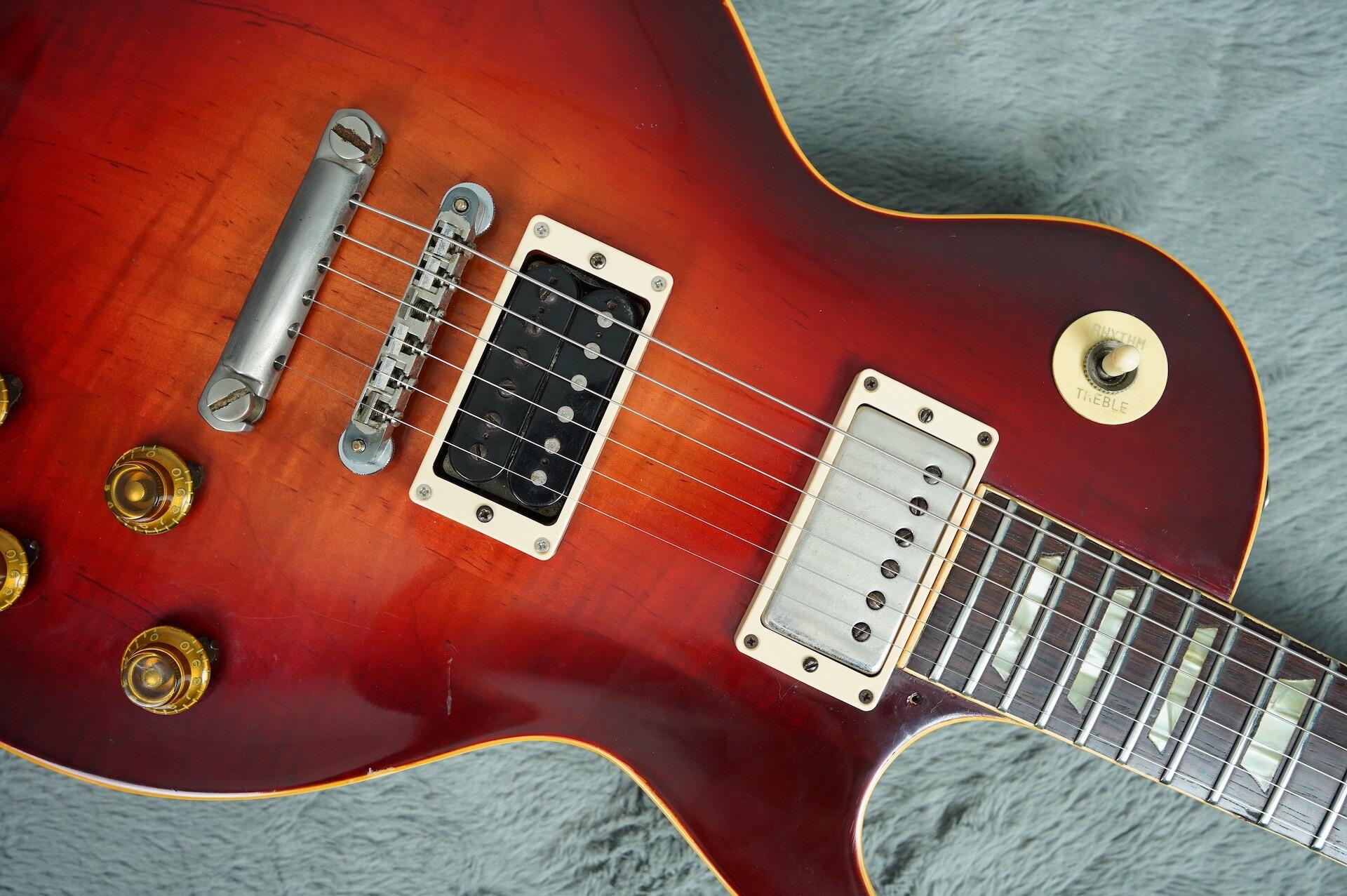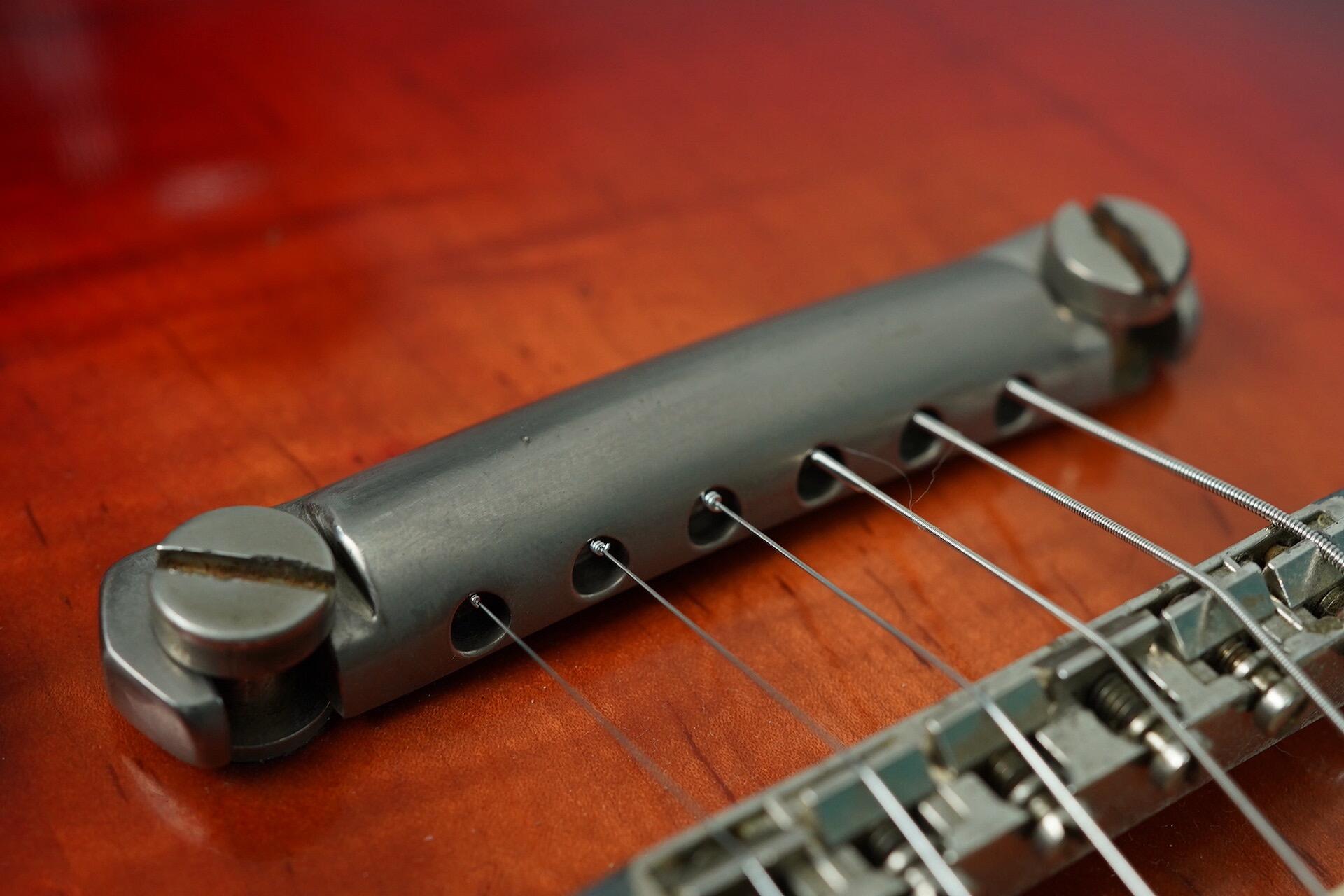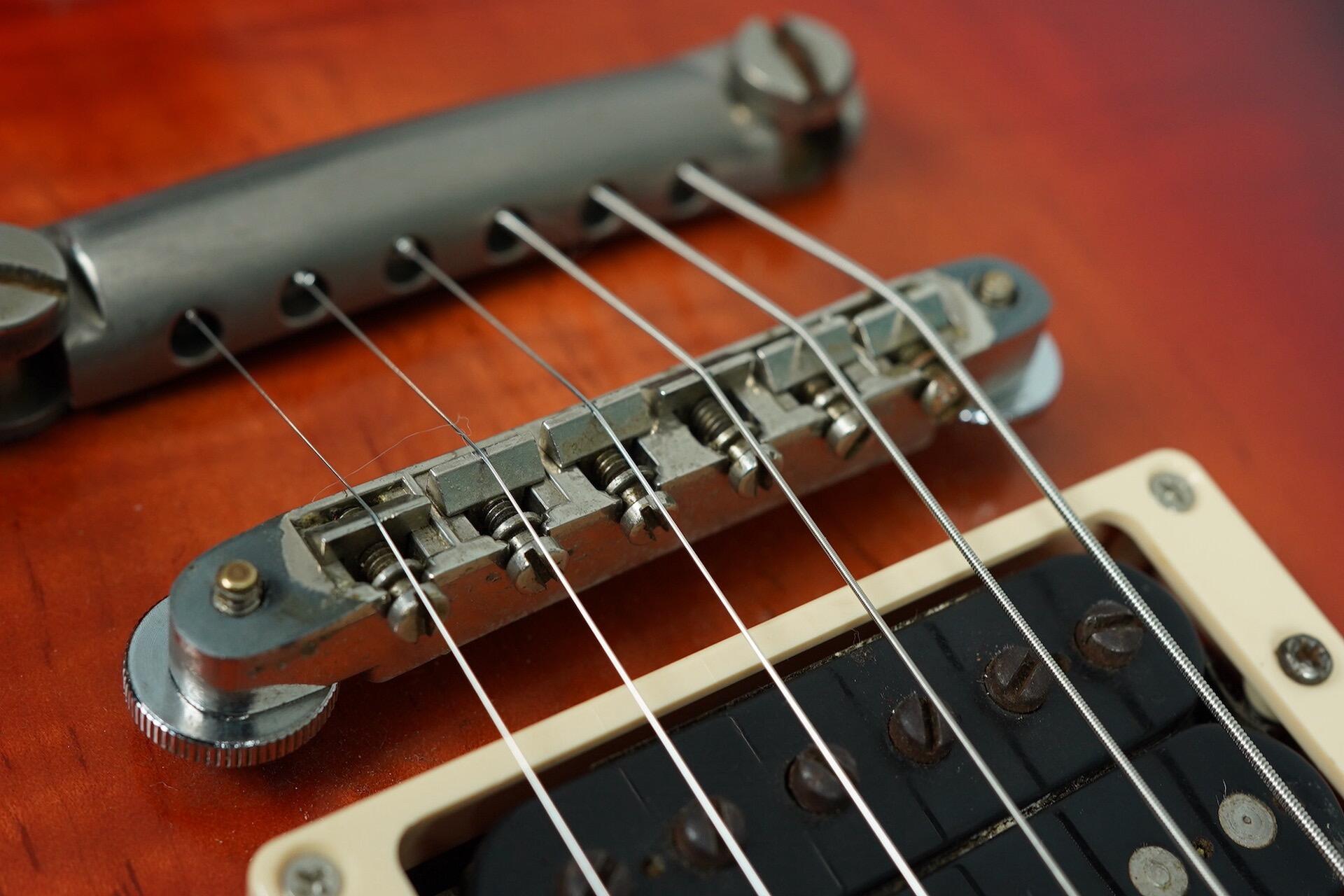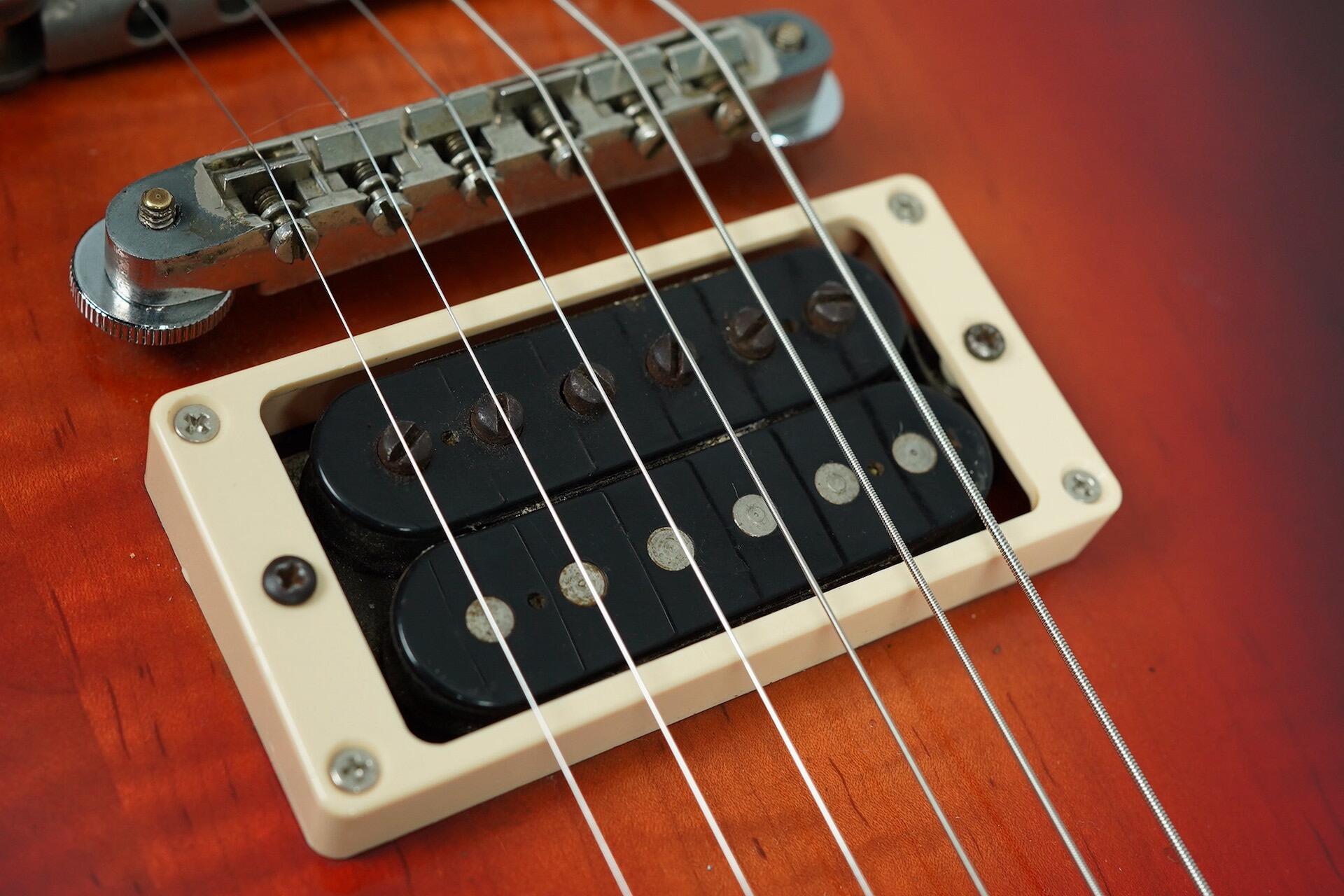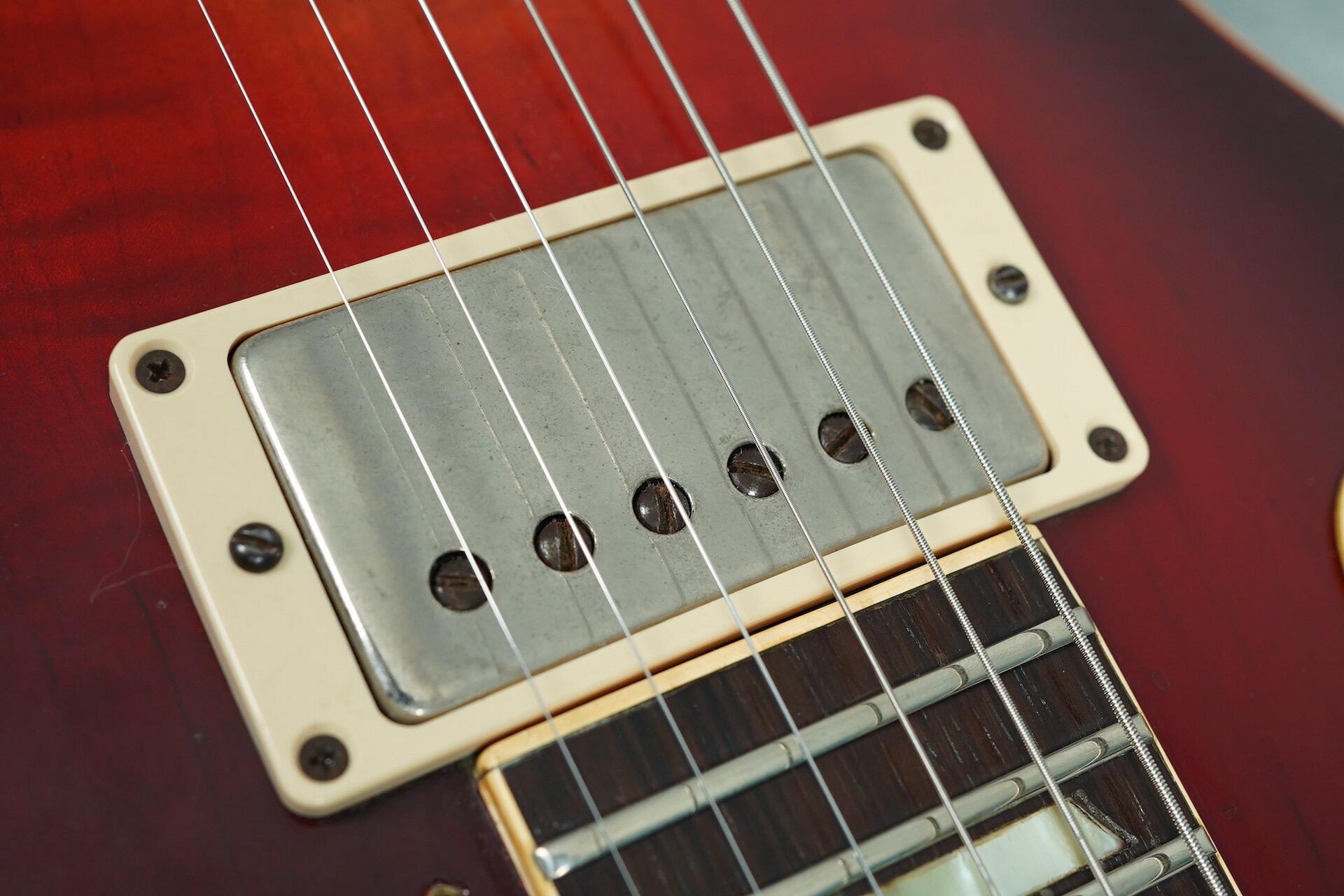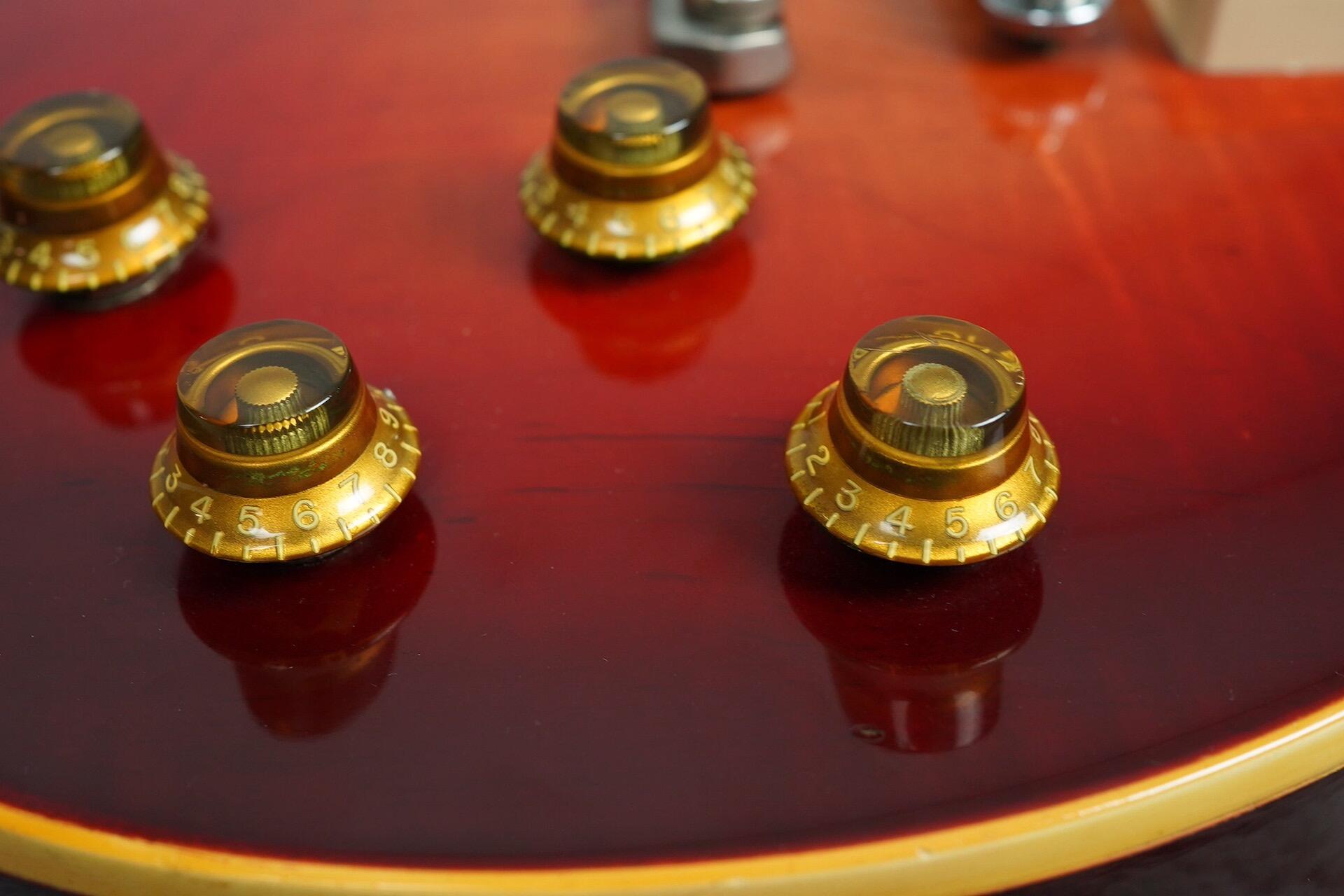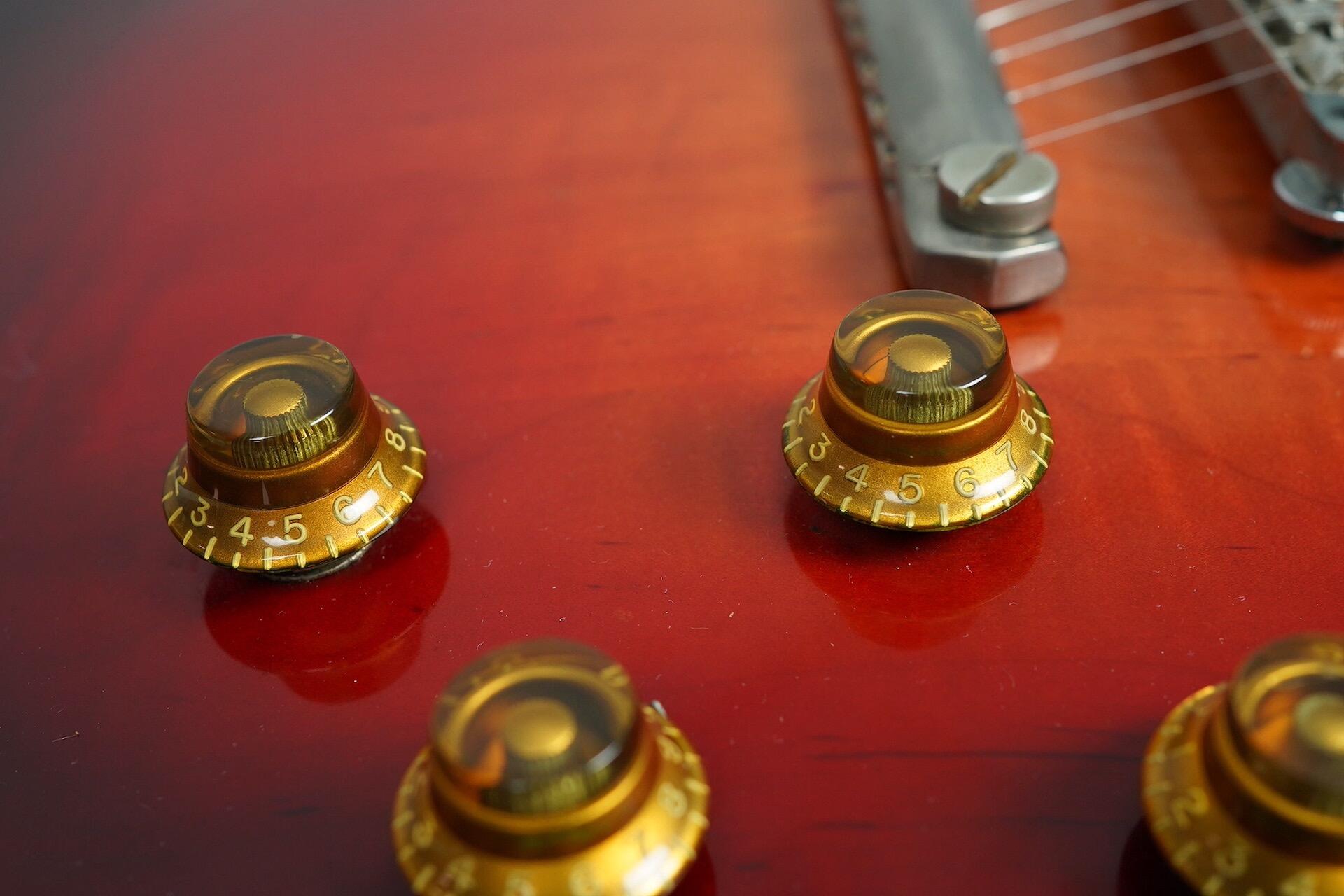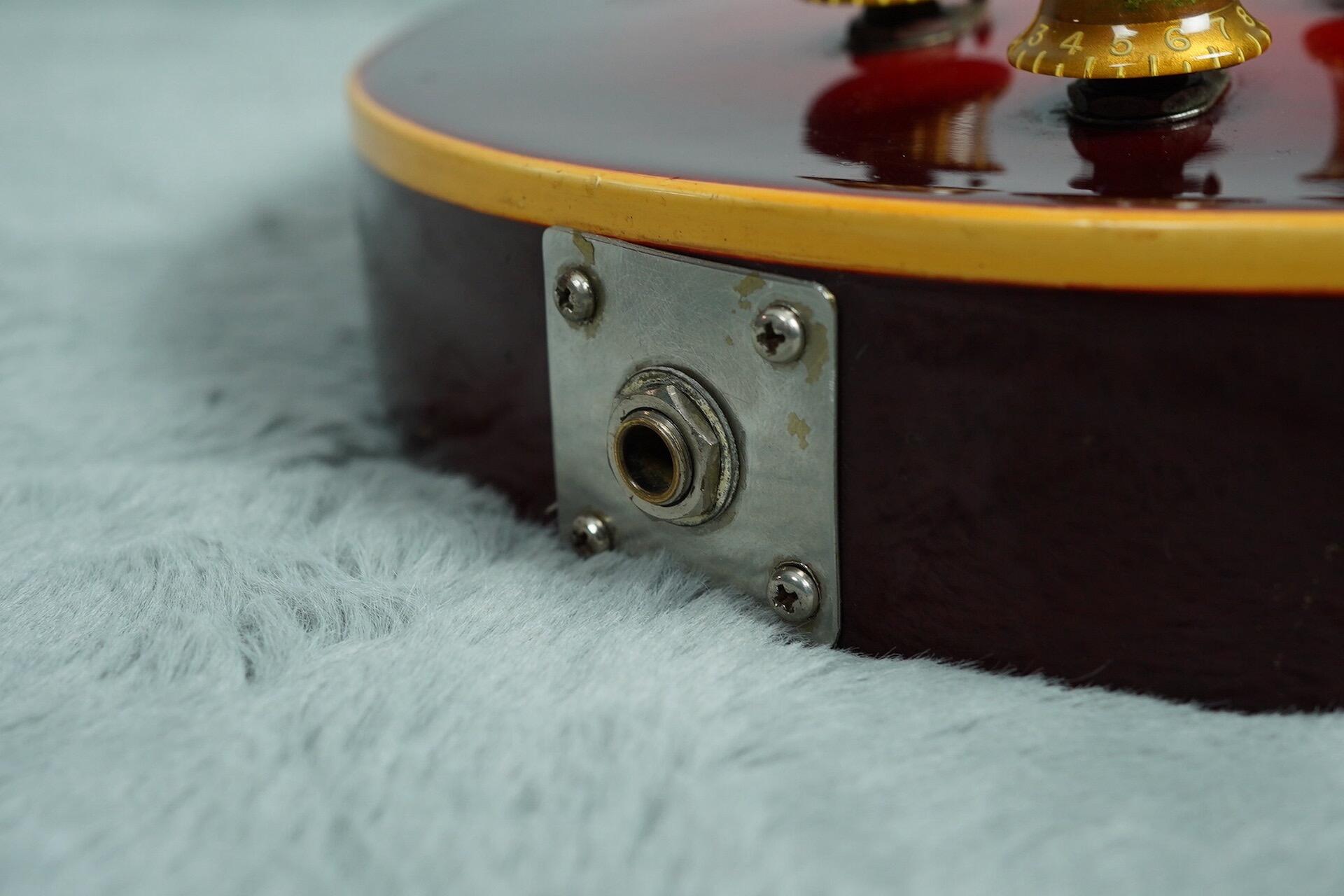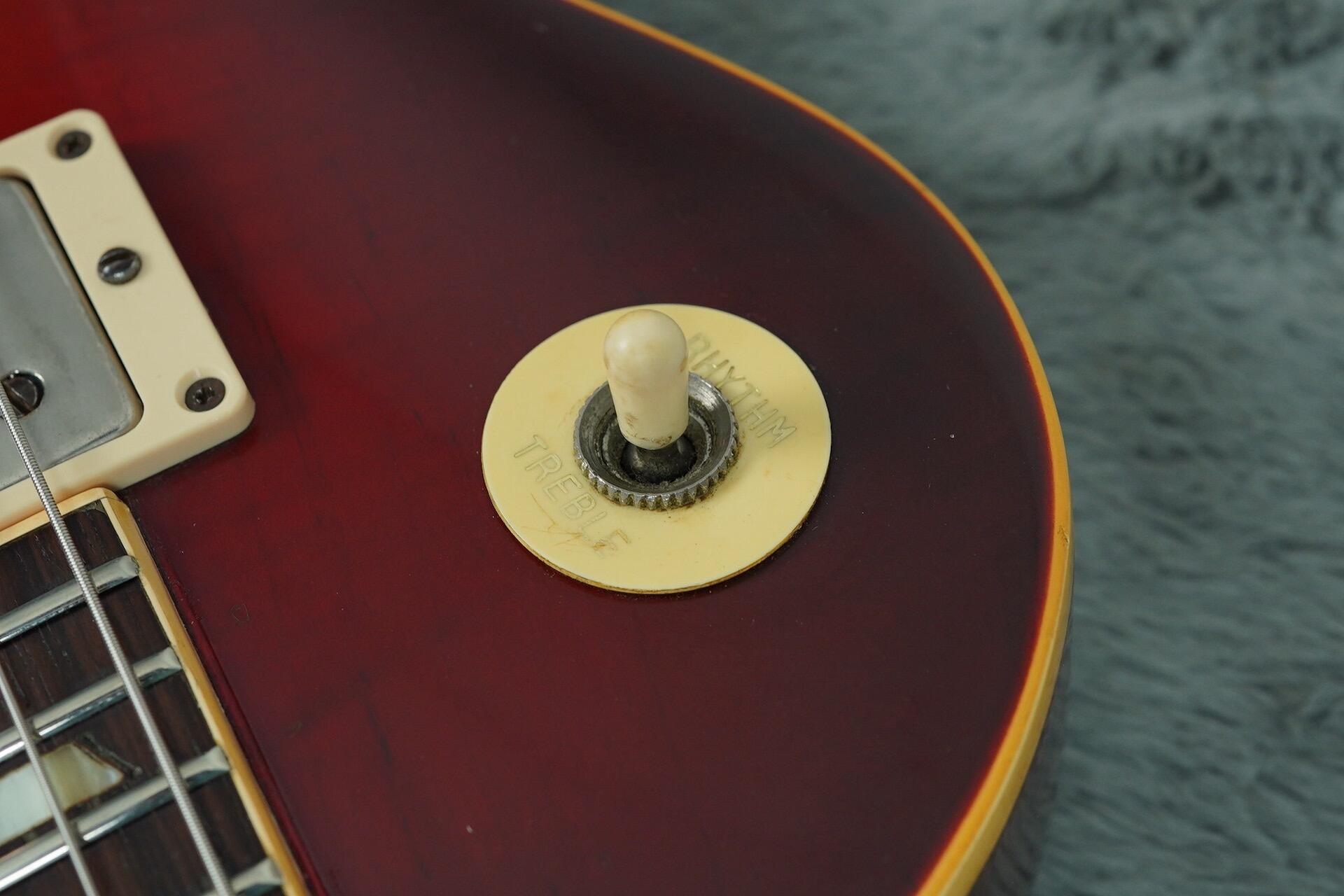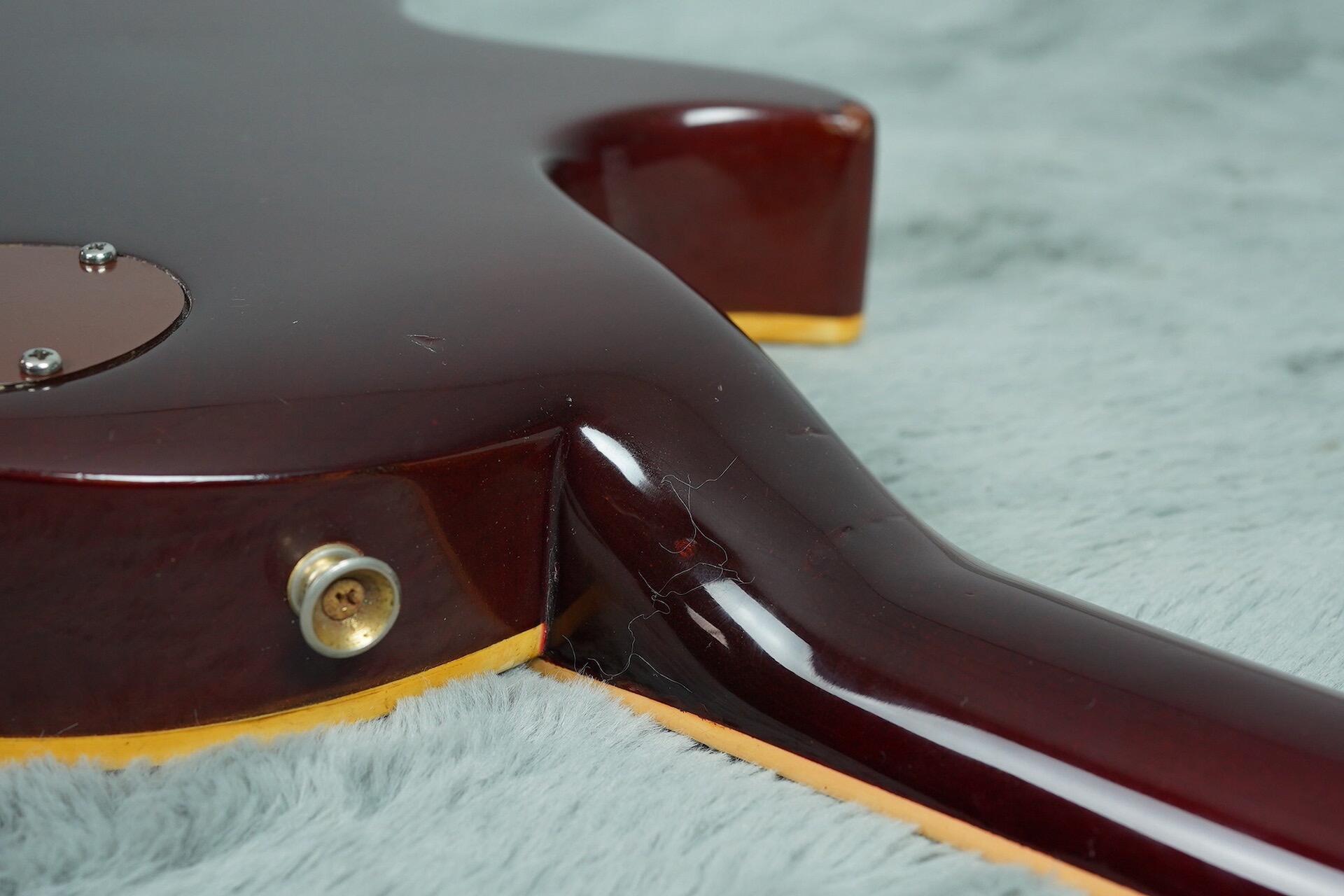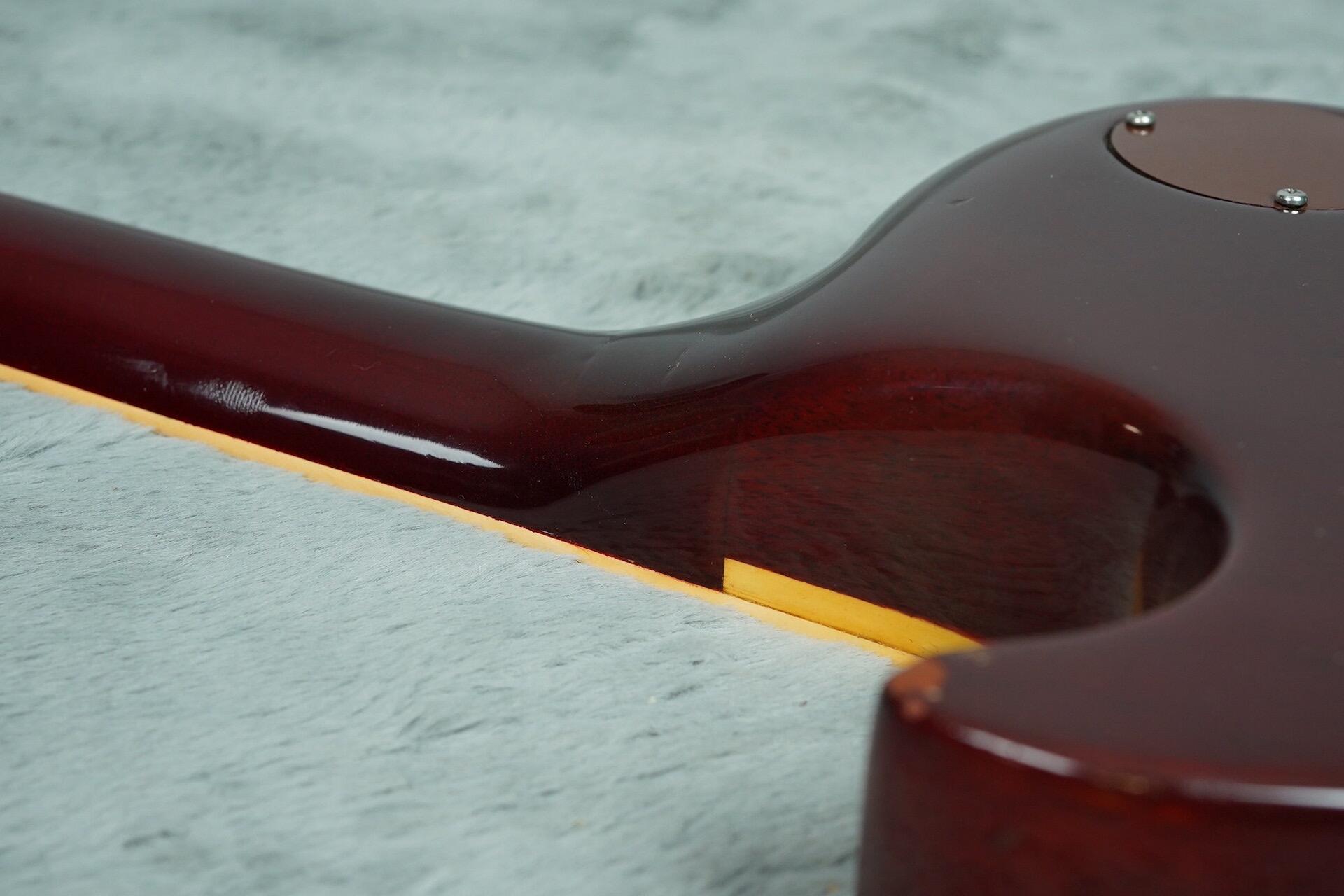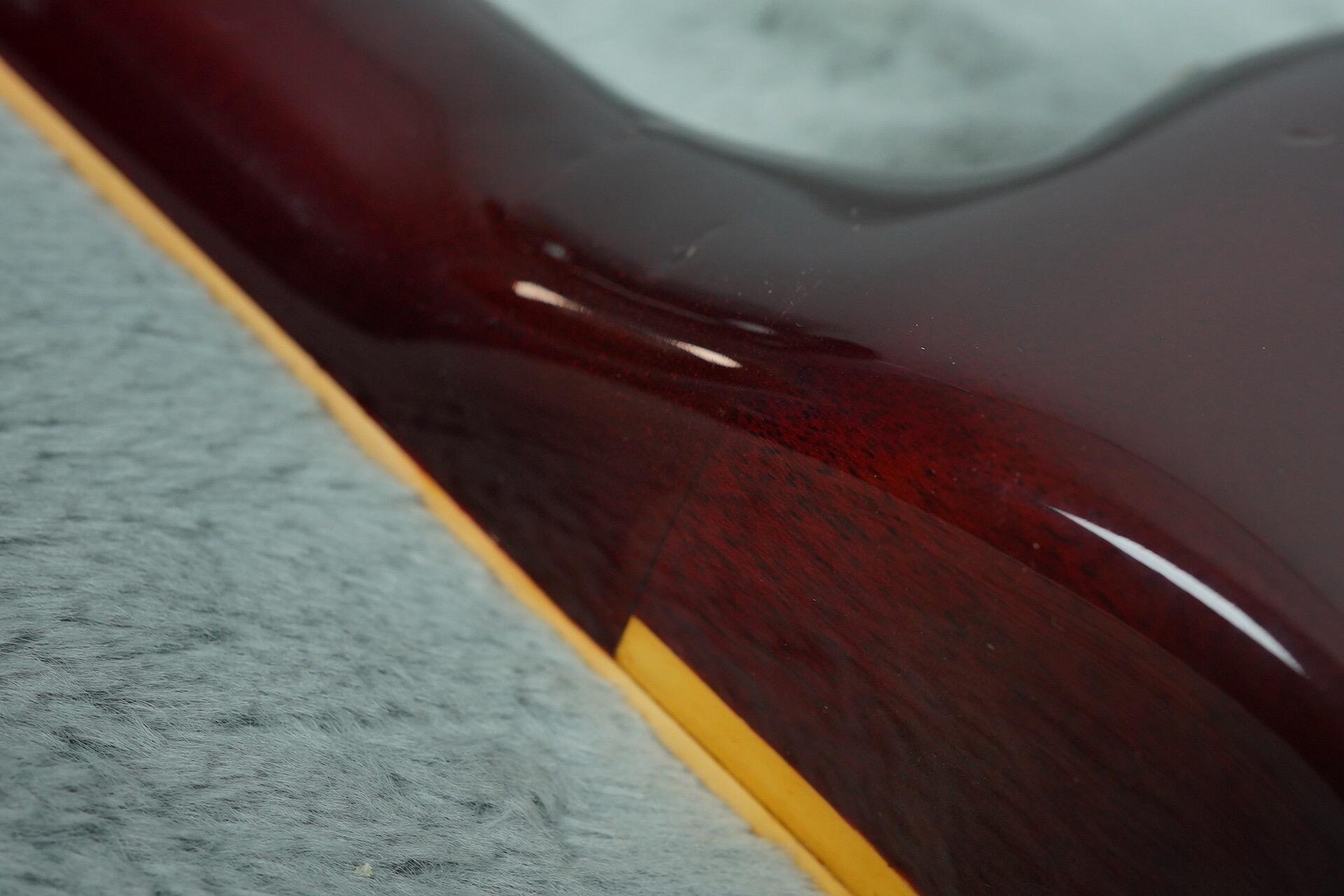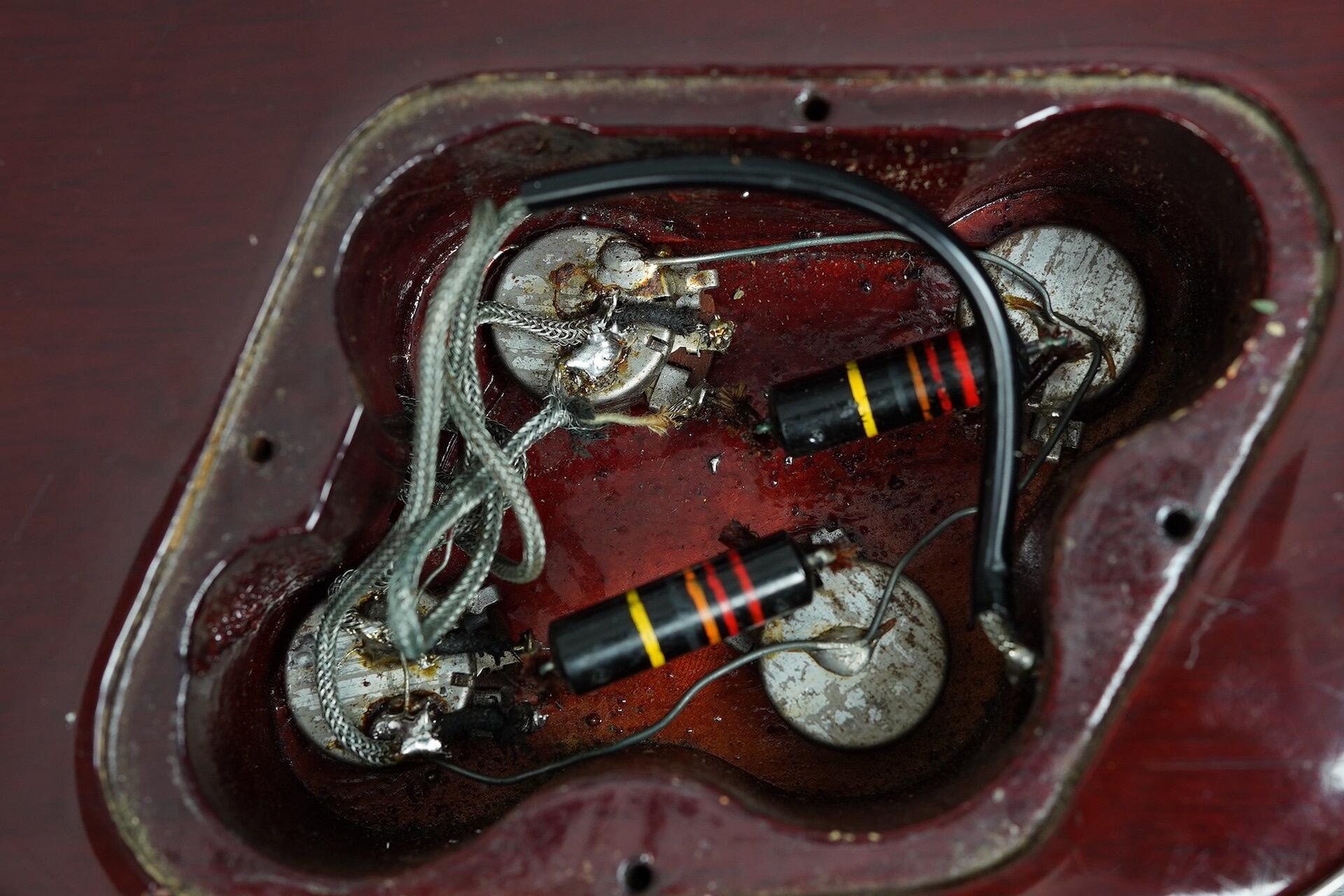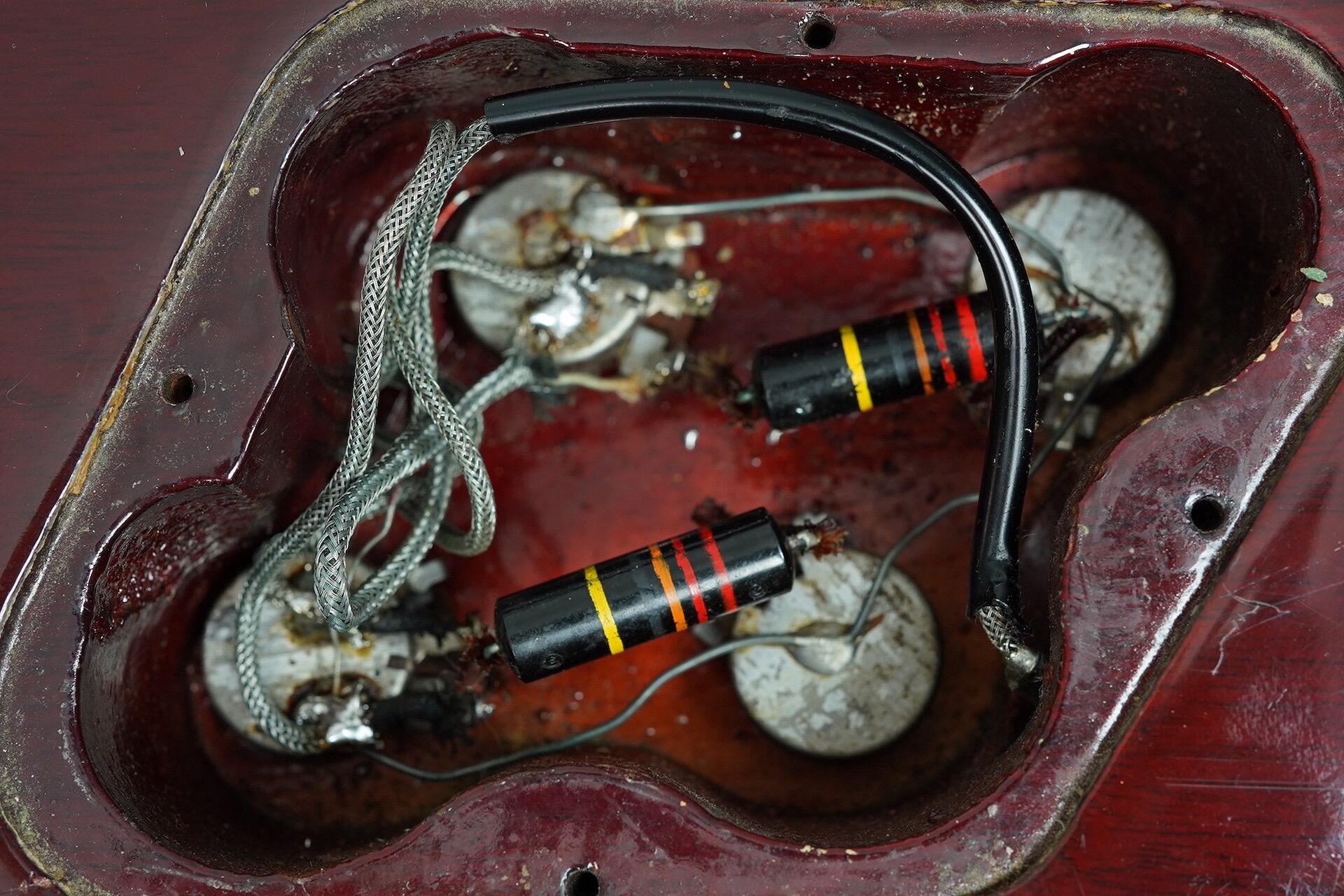 Roll over the image to zoom in
At A Glance:
Model: Les Paul Standard
Year: 1958
Finish: Sunburst
Modifications: See Description
Repairs: See description
Weight (kg): 4.16
---
Case: Correct Lifton
Fingerboard: Rosewood
Neck wood: Mahogany
Body wood: Mahogany
Tuners: Kluson Double Line Double Ring
Pickups: 2 x long magnet PAF's with original windings
Hardware: Mostly correct nickel
Neck Profile: Slim C
Pots: Correct 500k Centrelab dated 38th week 1957
---
Here's an interesting one. To say the least… We actually sold this one around 18 months ago and its owner has enjoyed it hugely having been his main gigging guitar during that time, playing 100's of gigs. He now wants to move on to something else.
So what do we have here? Well, from careful examination and from the consensus of a few different folk's opinion, we have an original 1958 Gibson Les Paul Goldtop, that has been modified around the neck area fairly substantially to say the least. The only history we know of this guitar is it came from the widow of a guitar collector that passed away some 11 years ago and it may have been sourced from South Africa however we have no way of verifying this.
Here is what seems to have been done to this uber cool guitar -
Neck has been repaired and slightly shaved down. A headstock crack has been fixed with dowels and it looks like there is something going on towards the heel but without stripping the finish we do not know for sure. Someone, at some time, decided to make the neck heel more 'comfortable' by smoothing it over and blending it in to the body (see pics). As an aside - we do not recommend you do this to your original 57-60 Les Paul Standard ;-)
It has also been refretted, it has had other tuners at some stage and the fingerboard binding has been replaced. The whole guitar has been completely refinished in this sort of oxblood burst colour you see in the pics with the neck finished in a more opaque oxblood (apart from the serial number) probably to make the repair work more presentable.
So what's the good news…?
Guitar is without a doubt an original 1958 goldtop and the serial number places it comfortably within a block of other '58 Goldtops. When the refin was done, the person who did it had the good foresight to mask off the original serial number so that has been retained. Although the neck depth is slightly shallower and the binding has been replaced, the nut width is still the correct 42.93mm, the fingerboard is original as are the inlays and the 'Gibson' logo.
Metal hardware is mostly original with the exception of the tuners that are later double line, double ring Klusons and the ABR1 thumbwheels are chrome, bridge and tailpiece look correct.
Electrics are correct with 2 x double black, long magnet PAF's that have original windings. All pots date to the 38th week of 1957 and have original bumble bee caps.
Brown plastic switch and control cavity covers are correct 50's. All knobs appear to be correct 50's amber bonnet knobs.
Case is the correct 5 latch brown Lifton with the pink lining.
In addition to what has been already stated, the cream plastic has all been replaced, there are newer strap buttons, switch tip has been replaced and there are some non original screws.
All in all, this is probably the cheapest 1958 Les Paul Standard out there and probably will be for some time to come. If you are looking for an entry point in to the 1957-1960 LP Standard club then this could be a good opportunity. Or, it could make a great basis for a restoration project if you hand it over to one of the few exceptionally skilled luthiers out there that would be able to turn this in to something more resembling what left Kalamazoo, 63 years ago.
If you wish to leave it as it is, then it is a good player and sounds really rather nice so this could always be an option in which case you will have all of the sound for a lot less than most people will have spent…
Add To Your Wishlist
Send to a friend
Recommend this to a friend by entering their email address in the box below.