1954 Fender Stratocaster Lake Placid Blue + HSC
1954 Fender Stratocaster Lake Placid Blue + HSC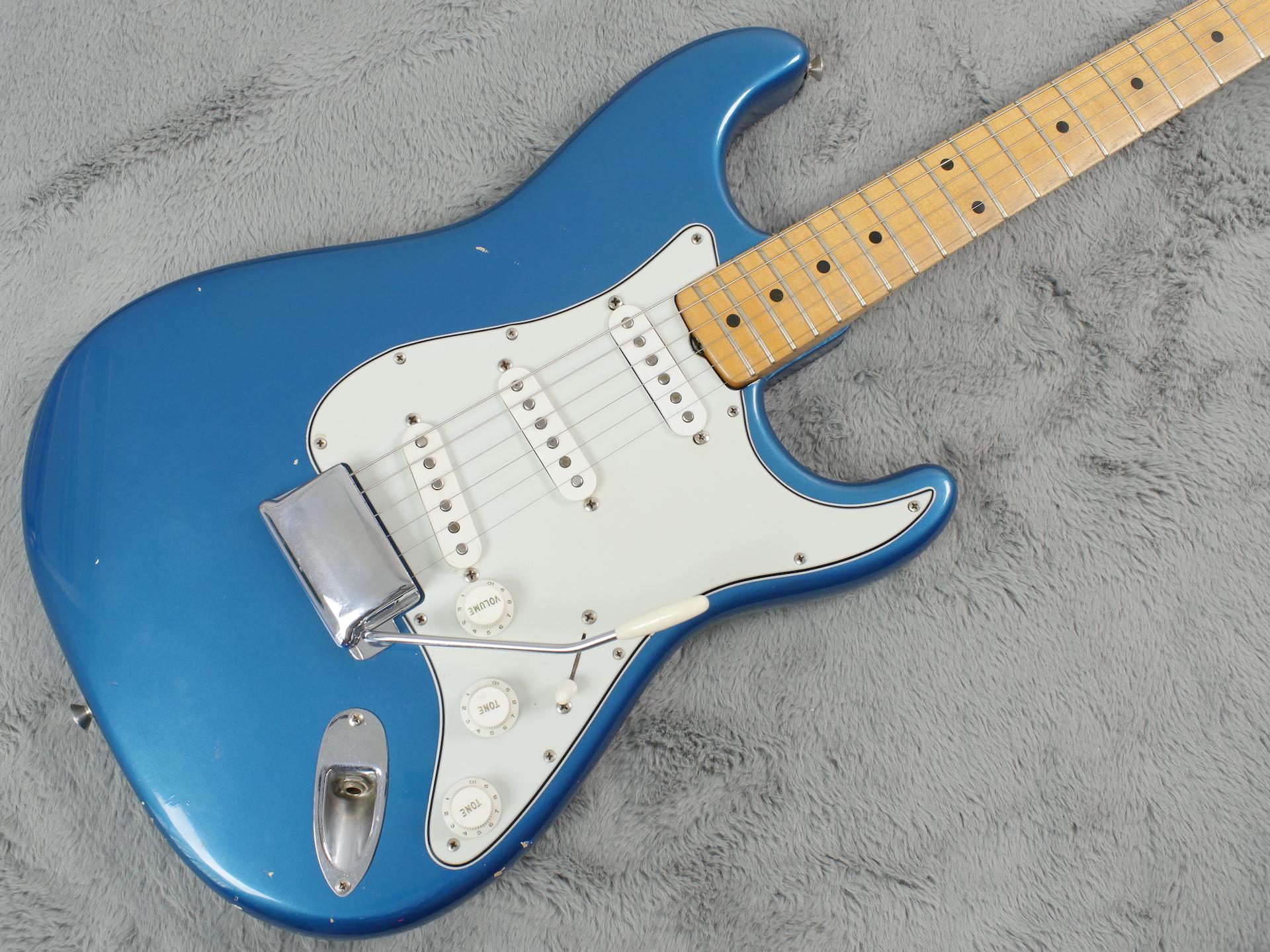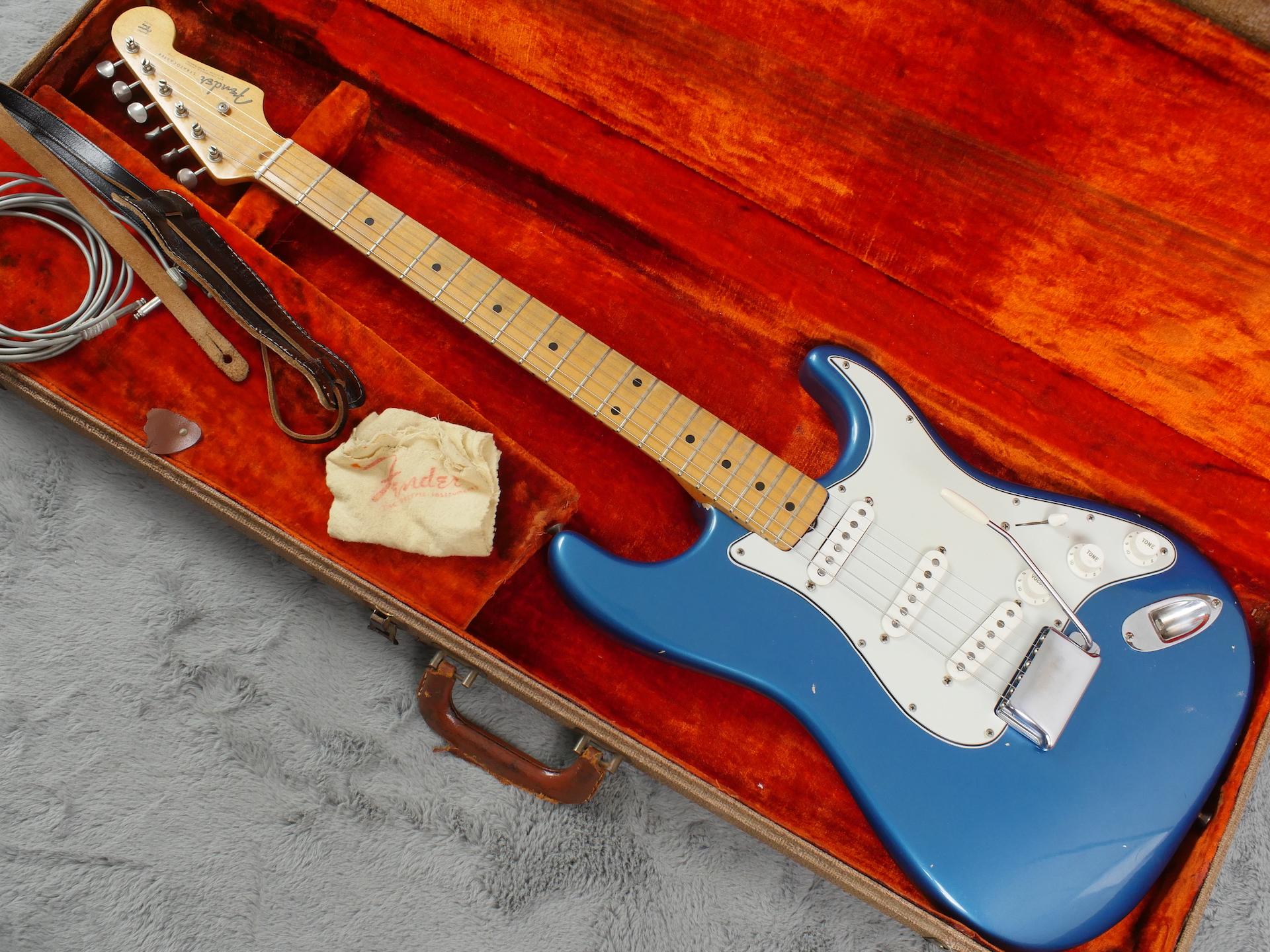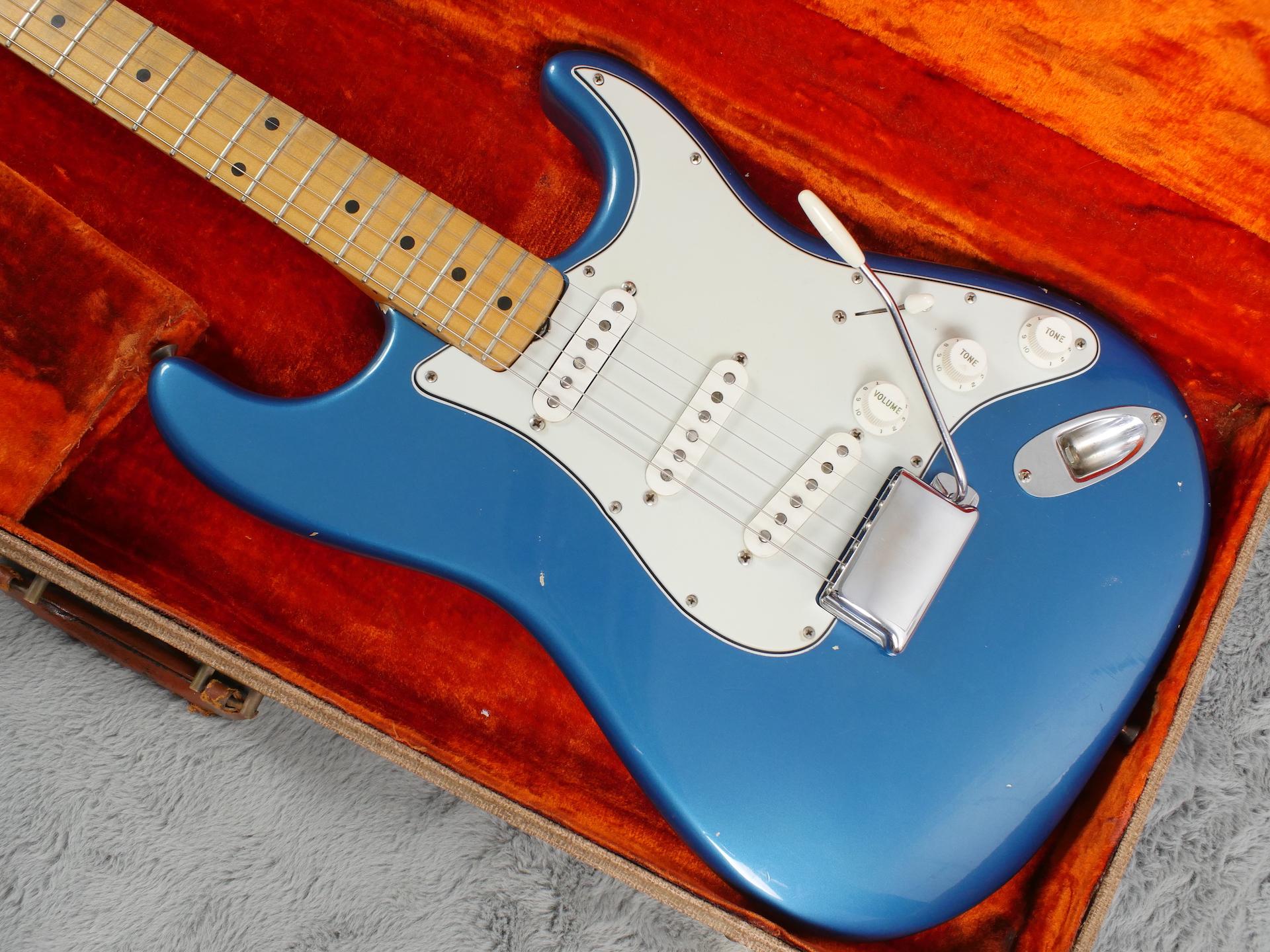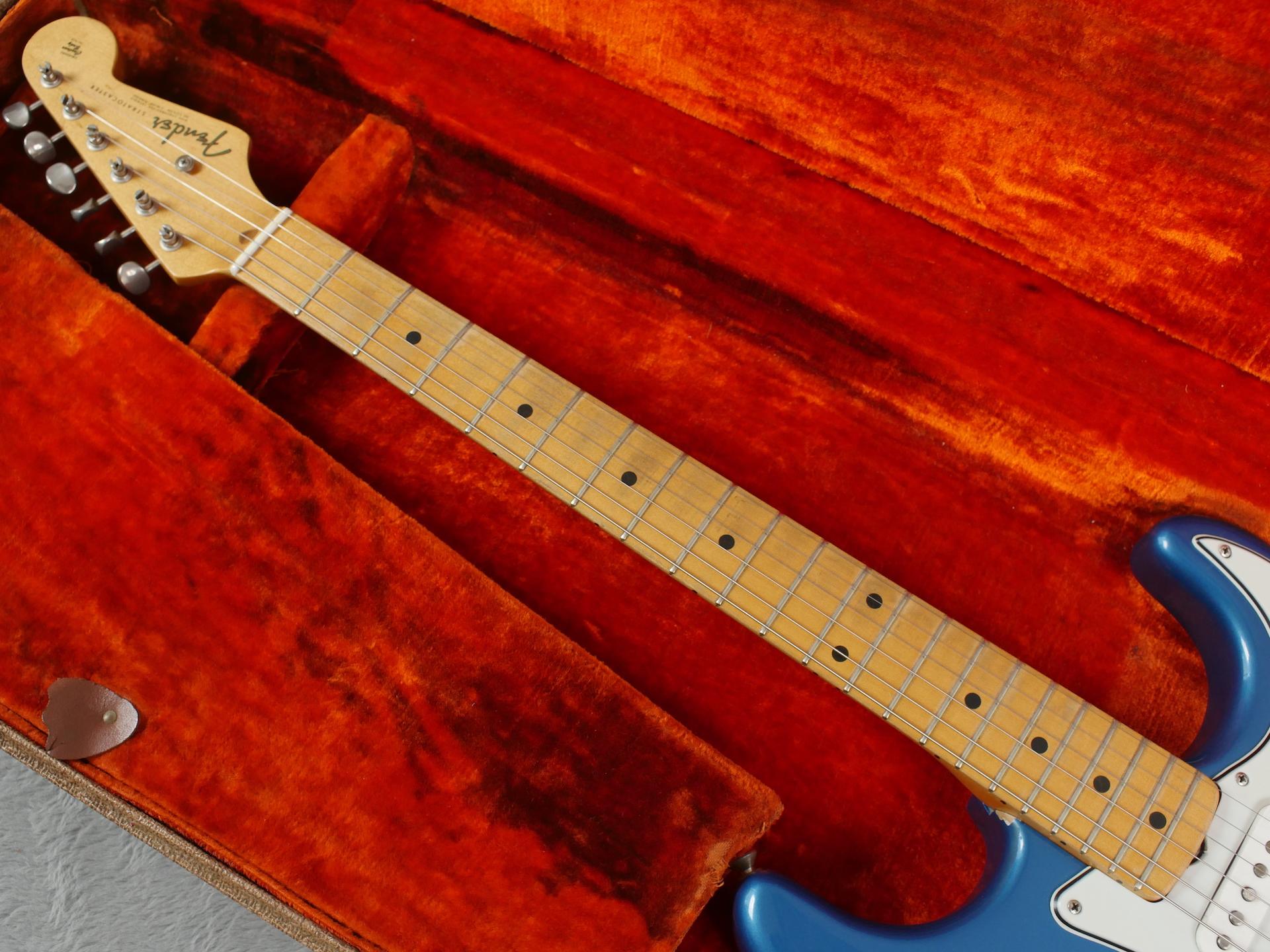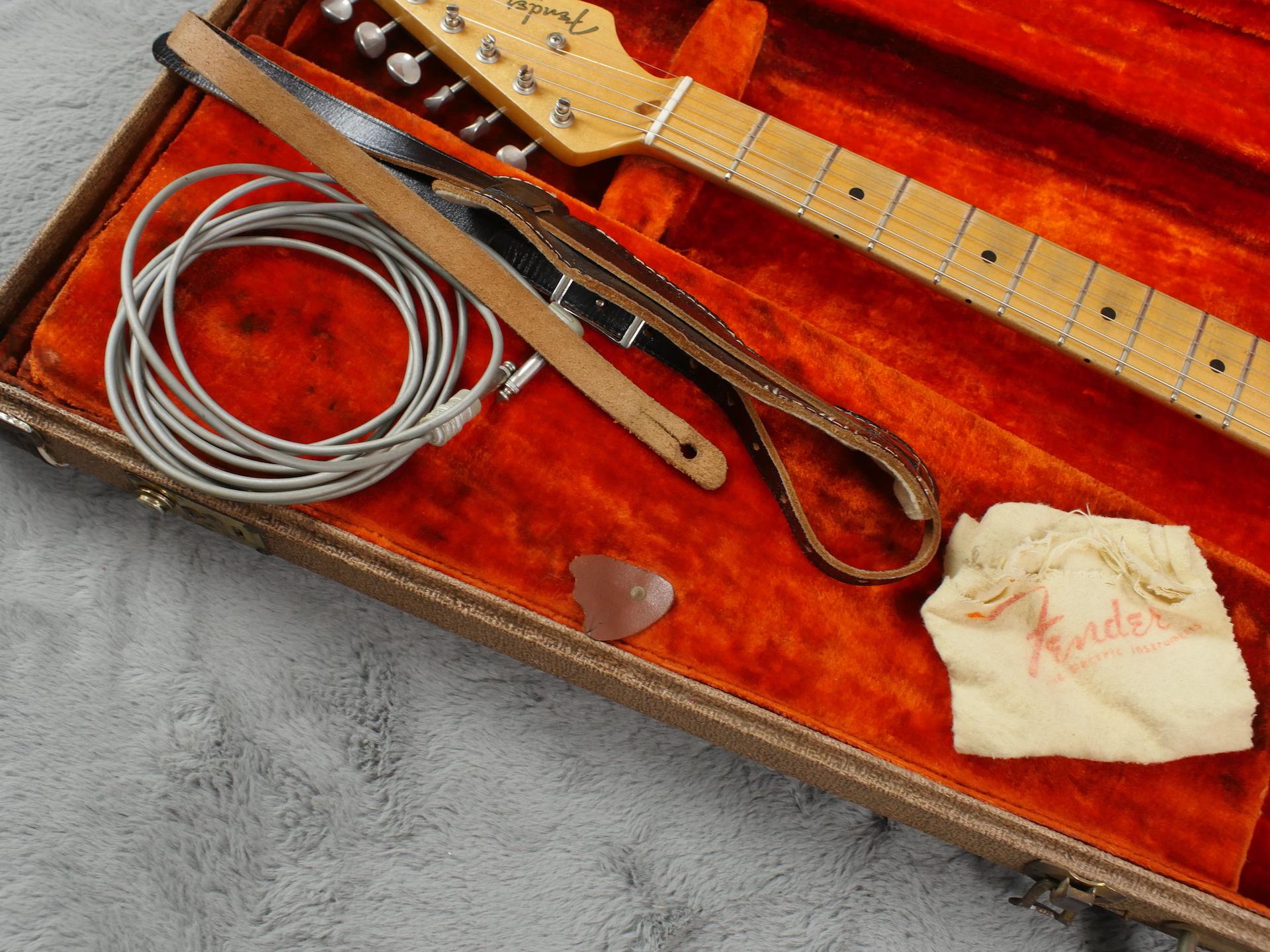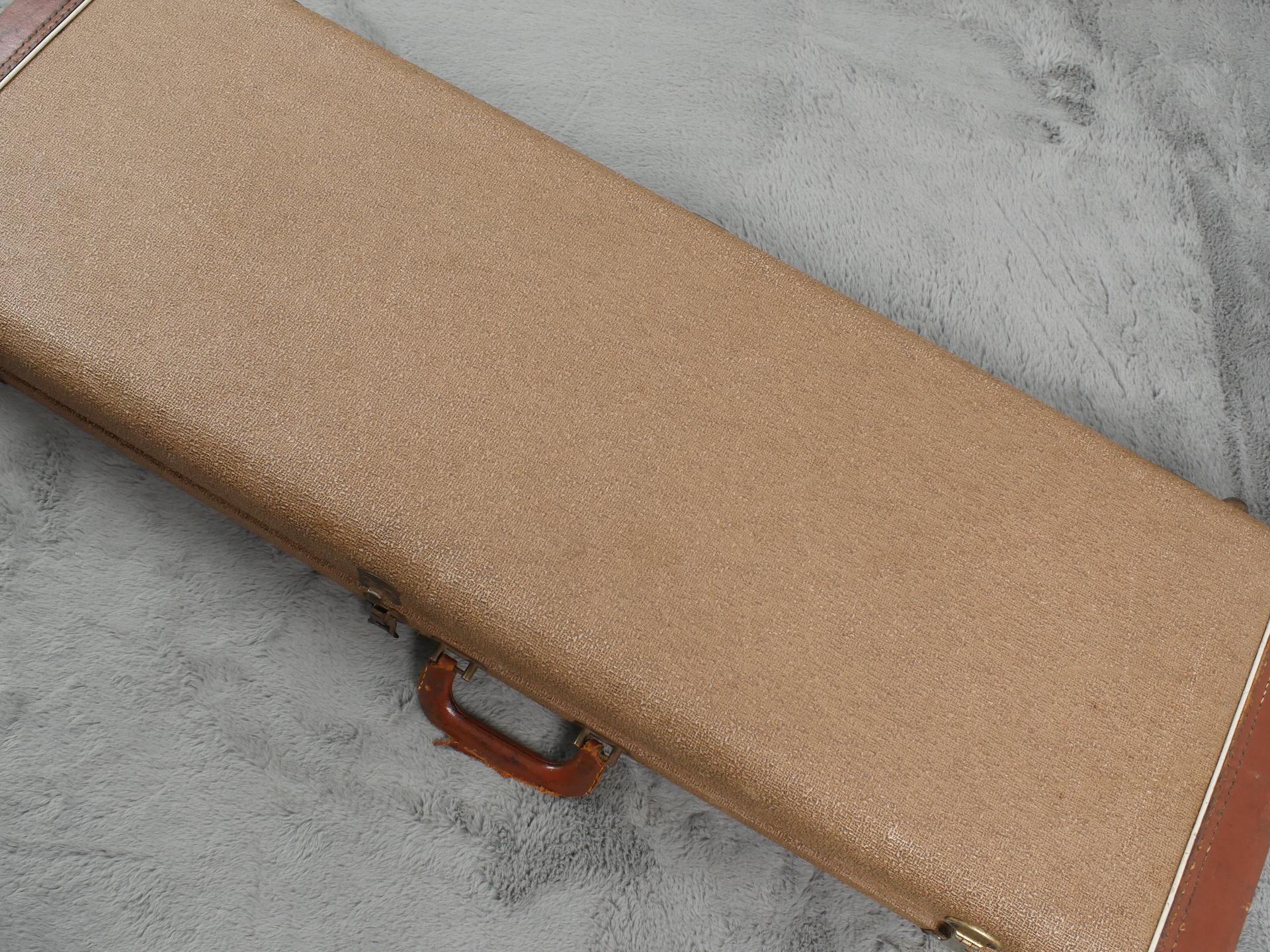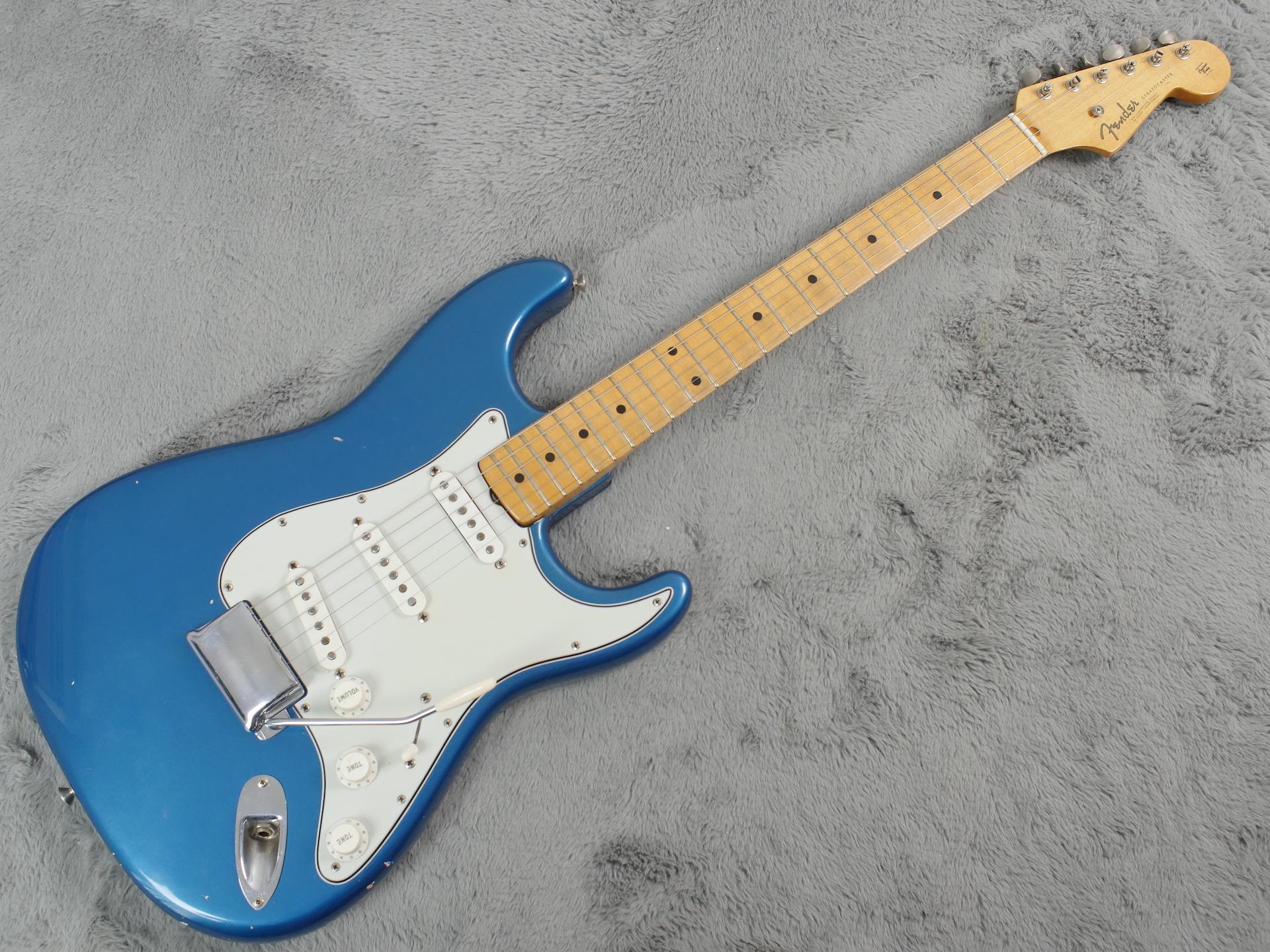 Roll over the image to zoom in
At A Glance:
Model: Stratocaster
Year: 1954
Finish: Lake Placid Blue
Weight (kg): 3.52
---
Case: Brown Tolex Hardshell case
Fingerboard: Maple
Tuners: Correct Kluson No Line
Pickups: 3 x Correct Black Bottom Single Coil
Hardware: Correct Chrome
Neck Profile: Medium C
Pots: 3 x Correct 250k Stackpole dated 1954
---
Original 1954, first year Fender Stratocaster with a bit of a twist in it's tail…
Here is the description we have been given that we have no reason to doubt -
'This guitar was born in July 1954… one of the first year Stratocaster's. It was purchased from the original owner in 1956 and played extensively through the late fifties and early sixties. By 1963 the guitar was 'quite well worn' and the owner wanted to continue to play on a maple fretboard so he sent the guitar back to Fender and asked them to refinish and refret the neck, and also to refinish the body in his favorite color, Lake Placid Blue - but he specified that they should keep all of the original electronics as he really liked the sound of the original 1954 pickups. The guitar was returned to him later that year (in a then new 1963 case). For all these years he believed that Fender had re-finished the original body - but in fact we now know that they replaced the body to match the then current eleven-screw 'green' pick-guard.'
Apparently the owner did not want to buy a new Strat in Lake Placid Blue because he wanted to play on a maple neck, an option which was extremely difficult to get from Fender at that time. Inside, all the electrics, pots, switch and totally original pickups (with no rewinds) are from 1954 as are the tuners, neck plate with 4 digit serial number, bridge assembly and string tree. All the markings inside signify a factory refin -
'The following 'factory' markings are visible under the pickguard and on the base of the neck and the neck cavity: The underside of the neck is stamped "2683"; the neck cavity is stamped "2681"; The body is stamped under the pickguard to the left of the control cavity and above the neck and middle pickups "LP BLUE". There is a small piece of tape in the neck pickup cavity with "16" written in pencil.'
It is exactly what it says on the tin - a 1954 Stratocaster with an original 1963 custom colour LPB body and plastics. A factory original and approved 'partscaster' if you like! Wonder if Fender would do this these days… I somehow doubt it.
Playing wise and sound wise, well it is pretty damn stunning to say the least. It is a nice low action with good playability everywhere and so far as the sound goes, it is as good as any 54 we have had here. 1954 Strat pickups do sound different to later ones and these, totally original ones, are classic - check out the video of Phil X playing this very guitar on his cover of Roxanne.
It looks brilliant, sound brilliant and is a totally unique piece. You can bet your bottom £pound that no one else will have one like it…
Availability:
Out Of Stock
Add To Your Wishlist
Send to a friend
Recommend this to a friend by entering their email address in the box below.