Toaster Cables Brown & Sand Pinstripe - Free Shipping
Toaster Cables Brown & Sand Pinstripe - Free Shipping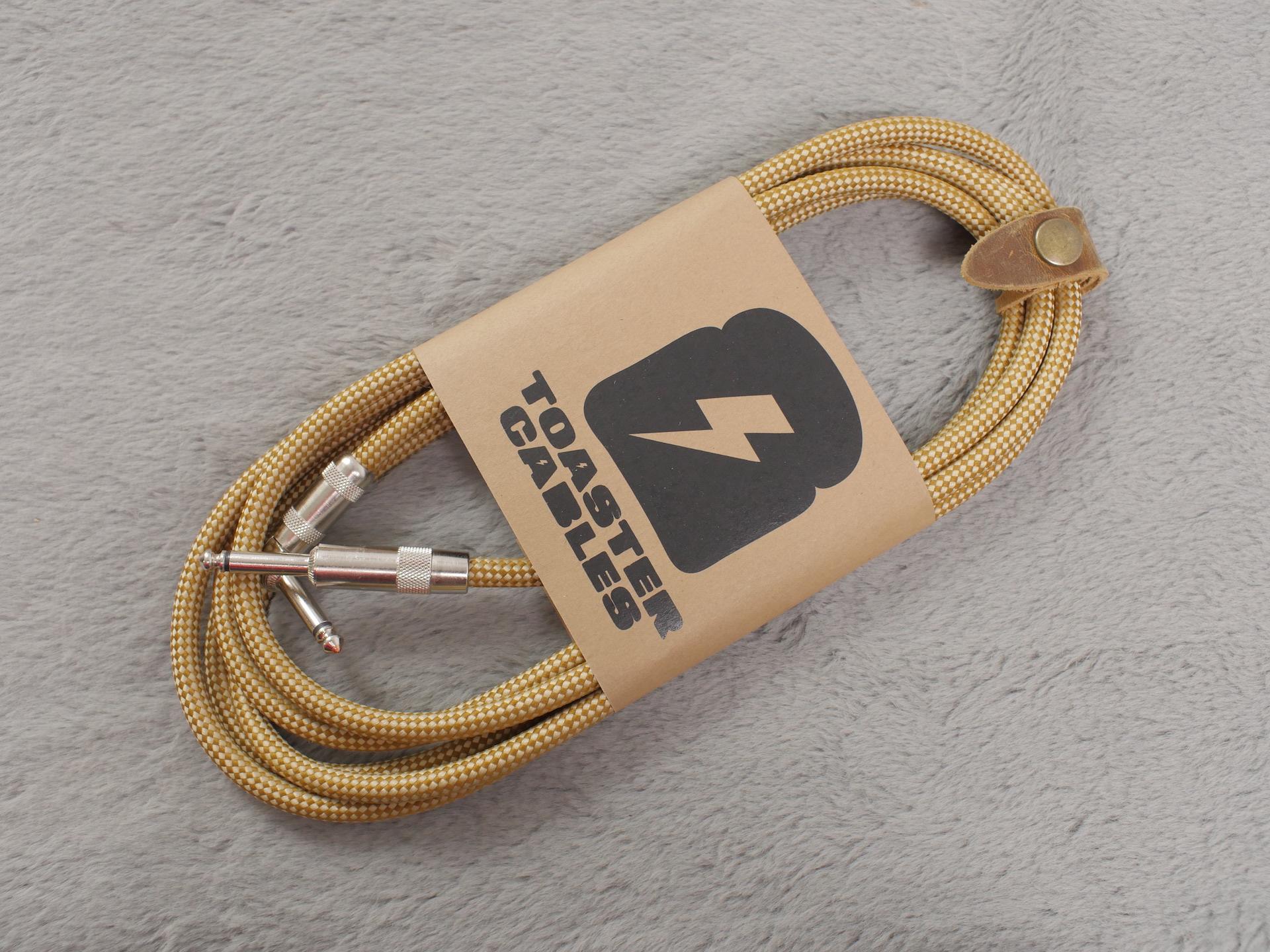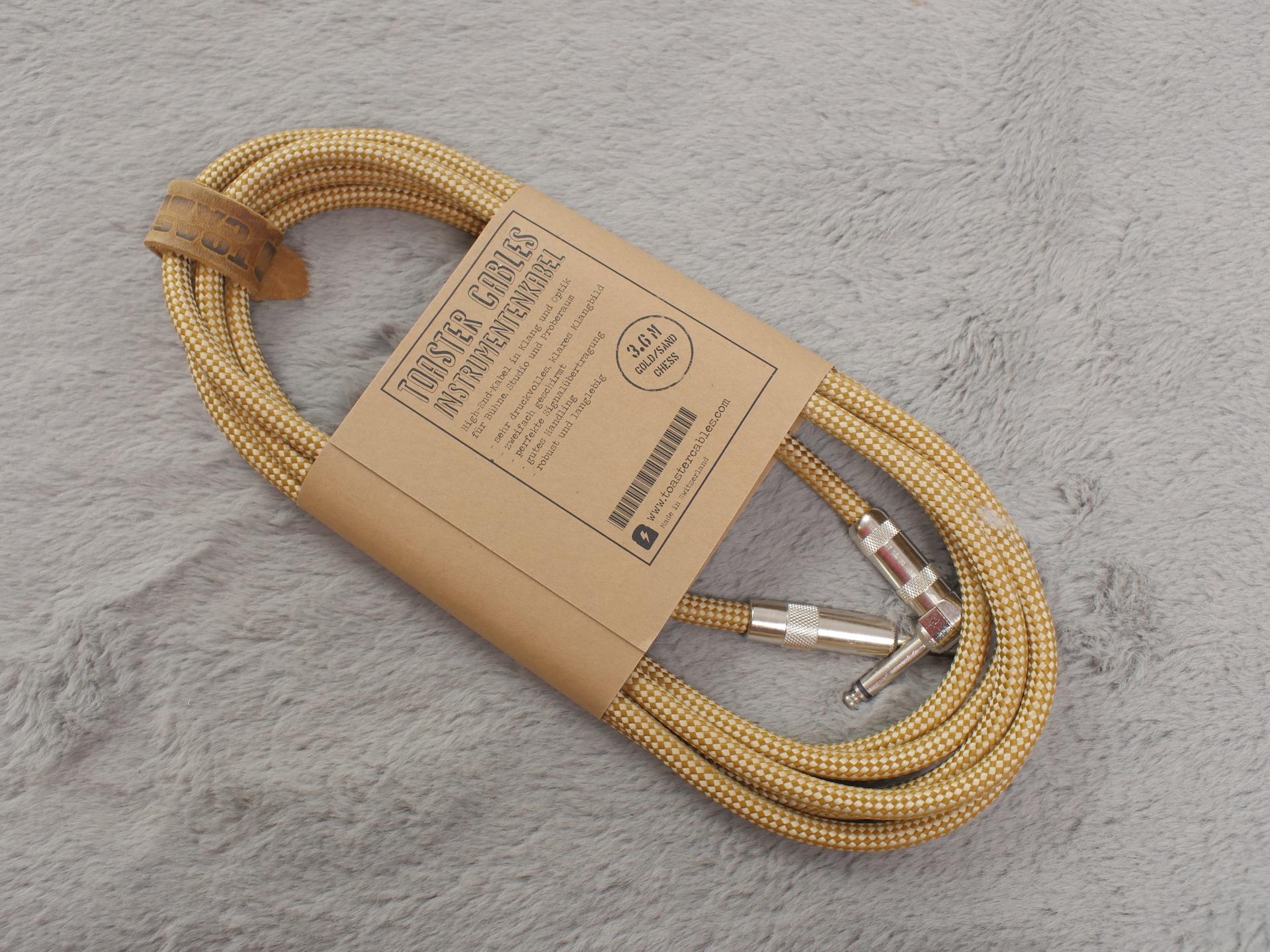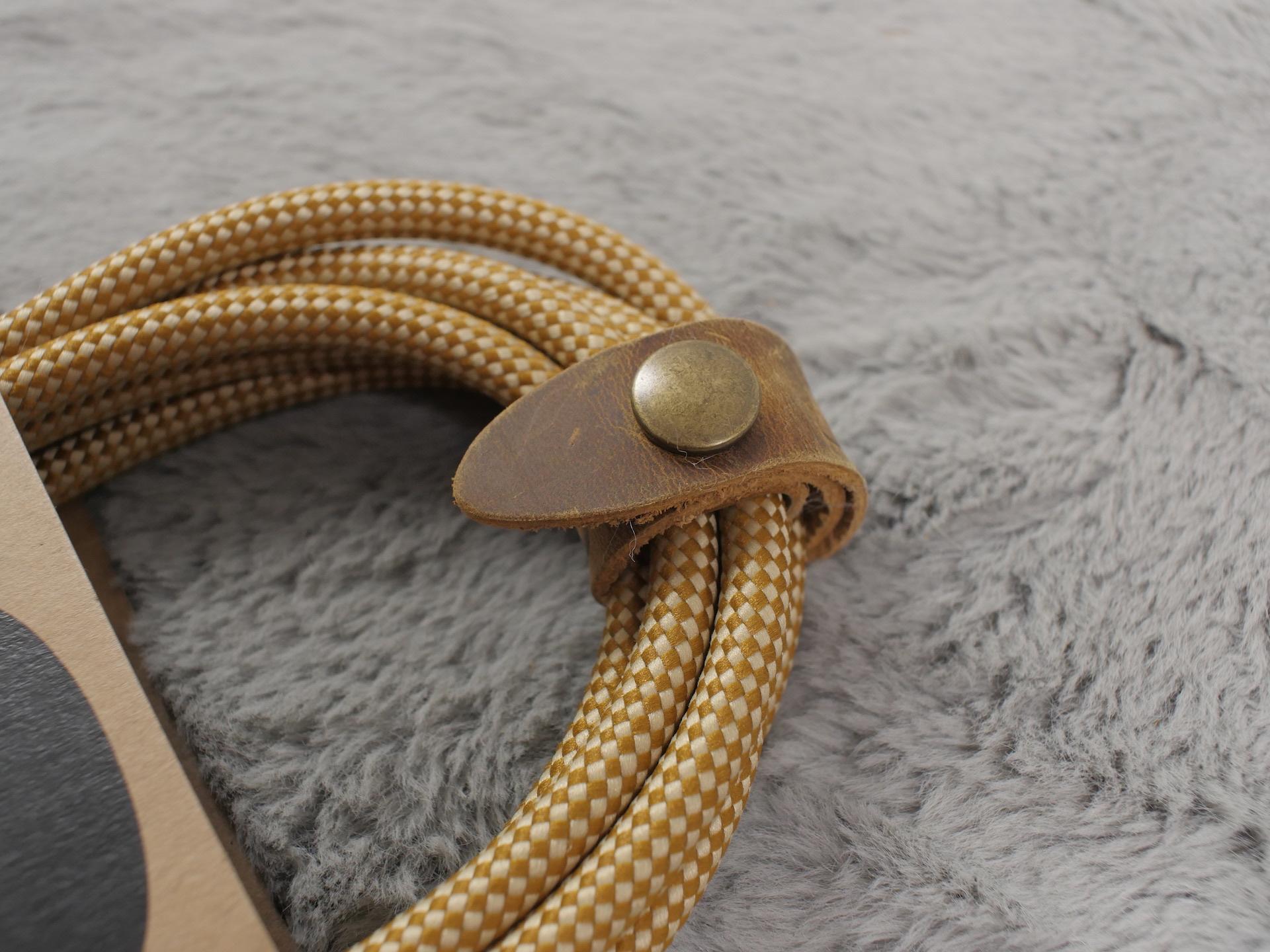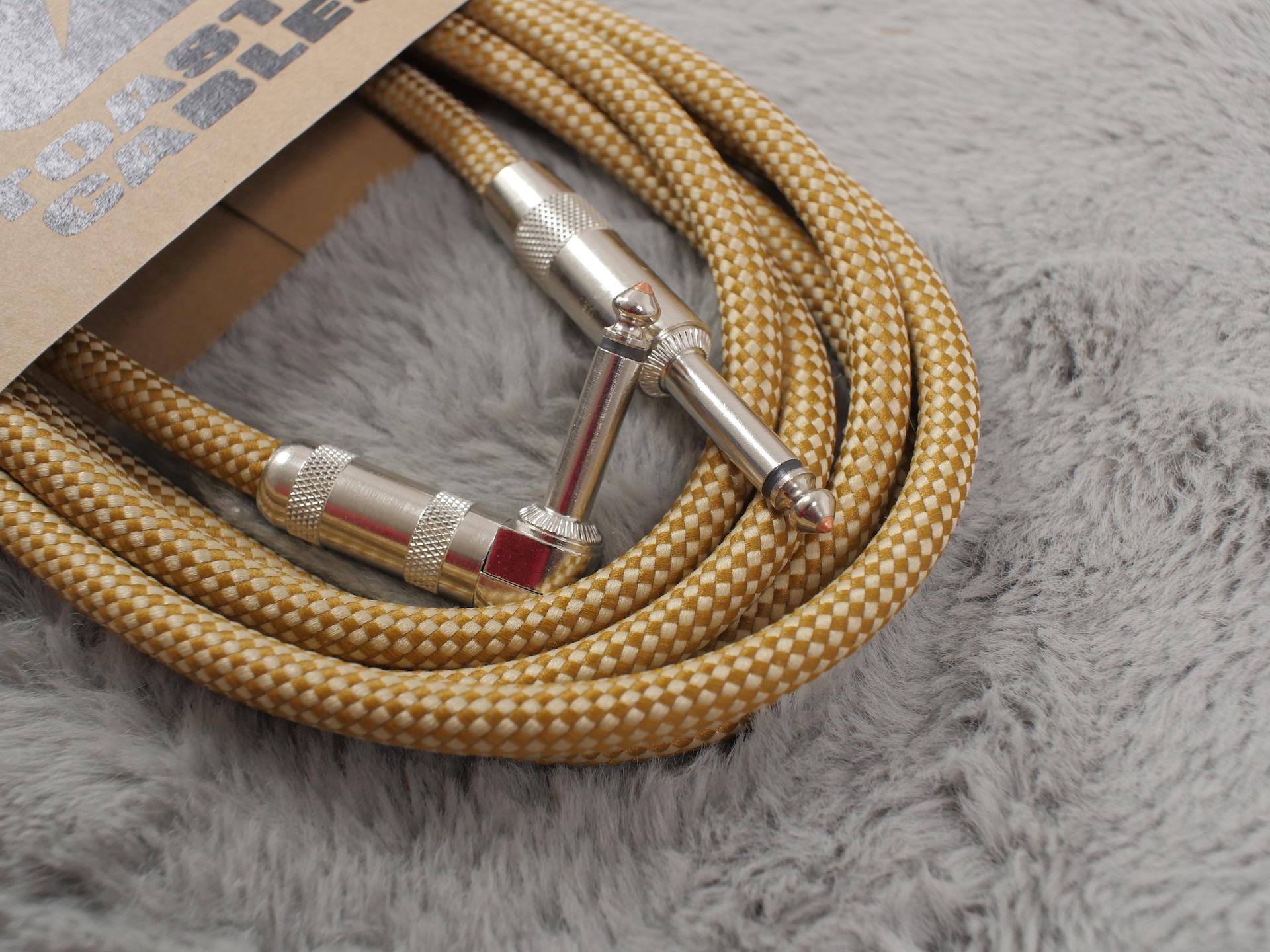 Roll over the image to zoom in
At A Glance:
Model: Instrumentenkabel - 3.6m
Finish: Brown and Sand Pinstripe
What we think…
Possibly one of the most critical elements of your signal chain and most often neglected, the cable you use has a huge part to play in achieving that tone you've always wanted. Toaster Cables are handmade in Zurich to the highest standard using the best quality cable and G&H plugs with as much care taken with presentation. We've had a cable at the showroom for a few months for demo purposes and have been very impressed with how its held up. Their cables have that reassuring feel of quality thats born from painstaking research and hours of road-testing (these cables are used by artists such as the Eagles of Death Metal and the Picturebooks) They also look great and the attached cable-tidy must have. We are very happy to be able to offer them here at ATB Guitars.
A word from the manufacturer….
Our handmade braided instrument cables guarantee a brilliant sound in every live and studio situation. TOASTER CABLES deliver sparkling highs, balanced mids and deep, punchy lows in an honest, accurate and uncoloured way. The enormously wide frequency spectrum allows the character of your instrument to shine through and pronounce your individual playing style. With our advanced shielding technique the signal is always assured to be perfectly protected from outside interference for the best and purest signal. We only use high quality materials in the production to ensure that our cables are the best in their class. The braided outer covering is extremely robust, easy to grip and resistant to all kinds of adhesives - perfect for all musicians who like to tape down their cables to the stage. The strong and durable inner PVC-coating is designed to stabilize and protect the cable in any situation - for a long, long cable life. Combined with extra heavy duty Jacks, you can plug them in and out as much as you like. TOASTER CABLES use only the best proven and tested high-quality jacks and materials. To continue pushing the technical performance of our products all of our cables are tested before leaving our workshop.
Toaster Cables was founded in 2012 by Phil & Lin. Their love for music and vintage styles lead them to design beautiful cables with uncompromised high sound quality. Music is the expression of your emotions, and in our opinion it's very important to handle it with the most possible care. We therefore combine traditional manufacturing techniques with high quality materials. After searching far and wide and conducting various experiments we found the perfect combinations to connect your soul to your amp!
Toaster Cables has grown up over the last few years and moved to Zürich. We are now closer to our customers and have a better workshop. Meanwhile new members joined the team and improved customer service and production.
Our instrument cables give you an outstandingly clear and powerful sound quality, a special look and durability, all at once. We only use the very best materials to produce the finest cables of their kind. It's a perfect mixture of engineering, quality and design. The textile sheath is resilient and dirt-repellent, has a comfortable feel and individual looks. Its very low capacitance and resistance values, as well as braided shielding and copper core plugs from G&H make them the perfect signal conductor for ambitious and professional musicians.
Add To Your Wishlist
Send to a friend
Recommend this to a friend by entering their email address in the box below.