Thorpy FX The Field Marshall
Thorpy FX The Field Marshall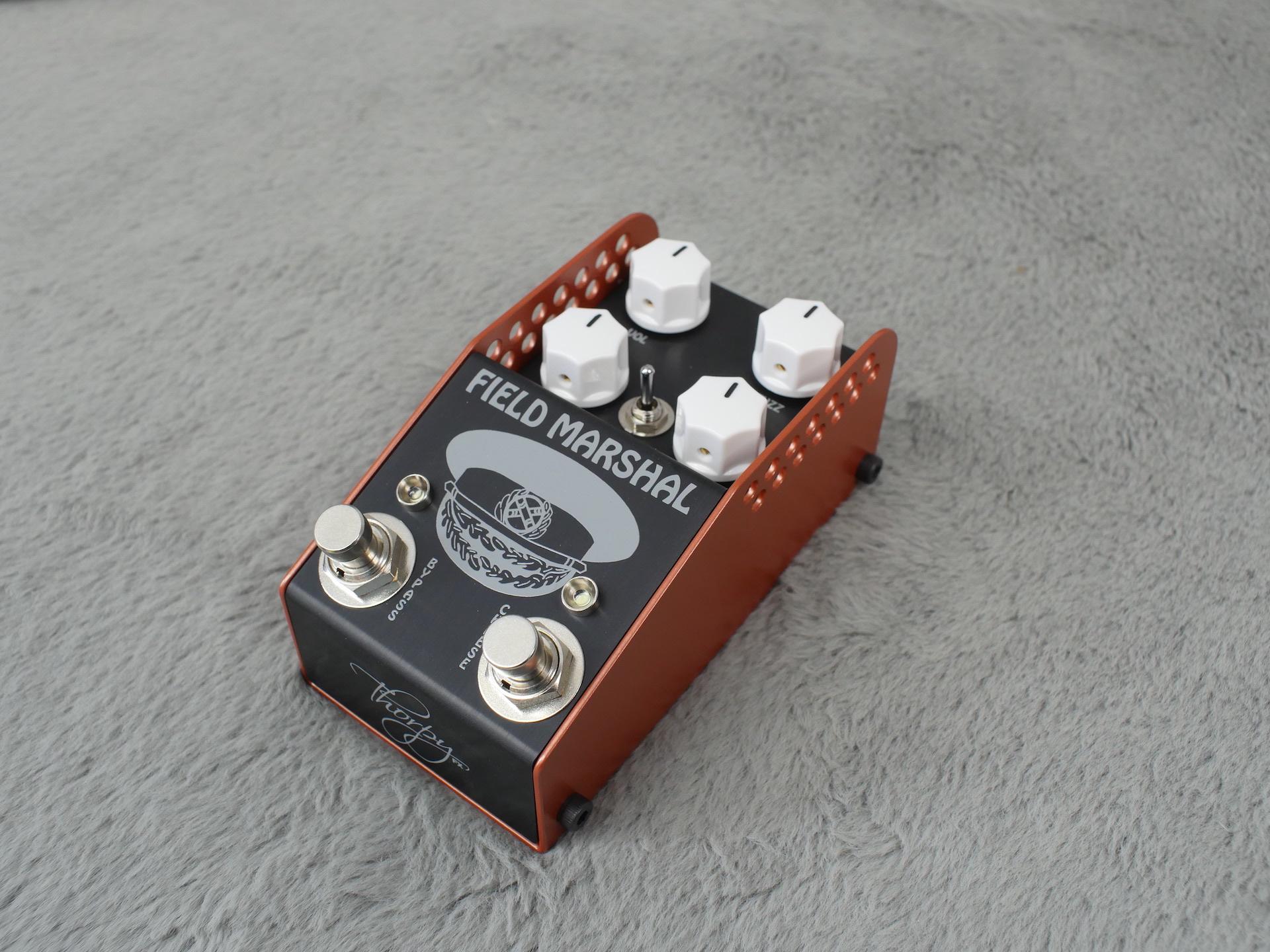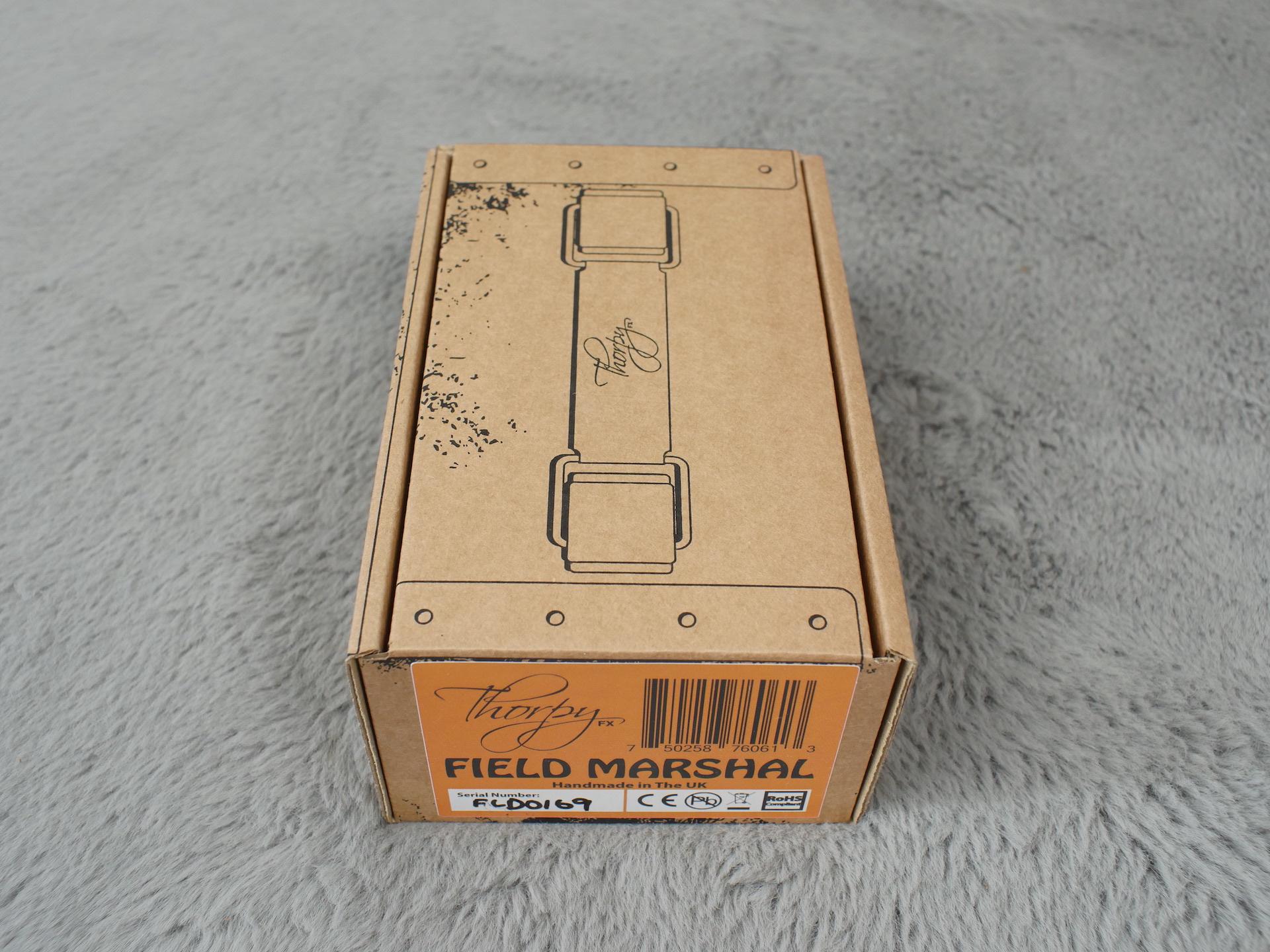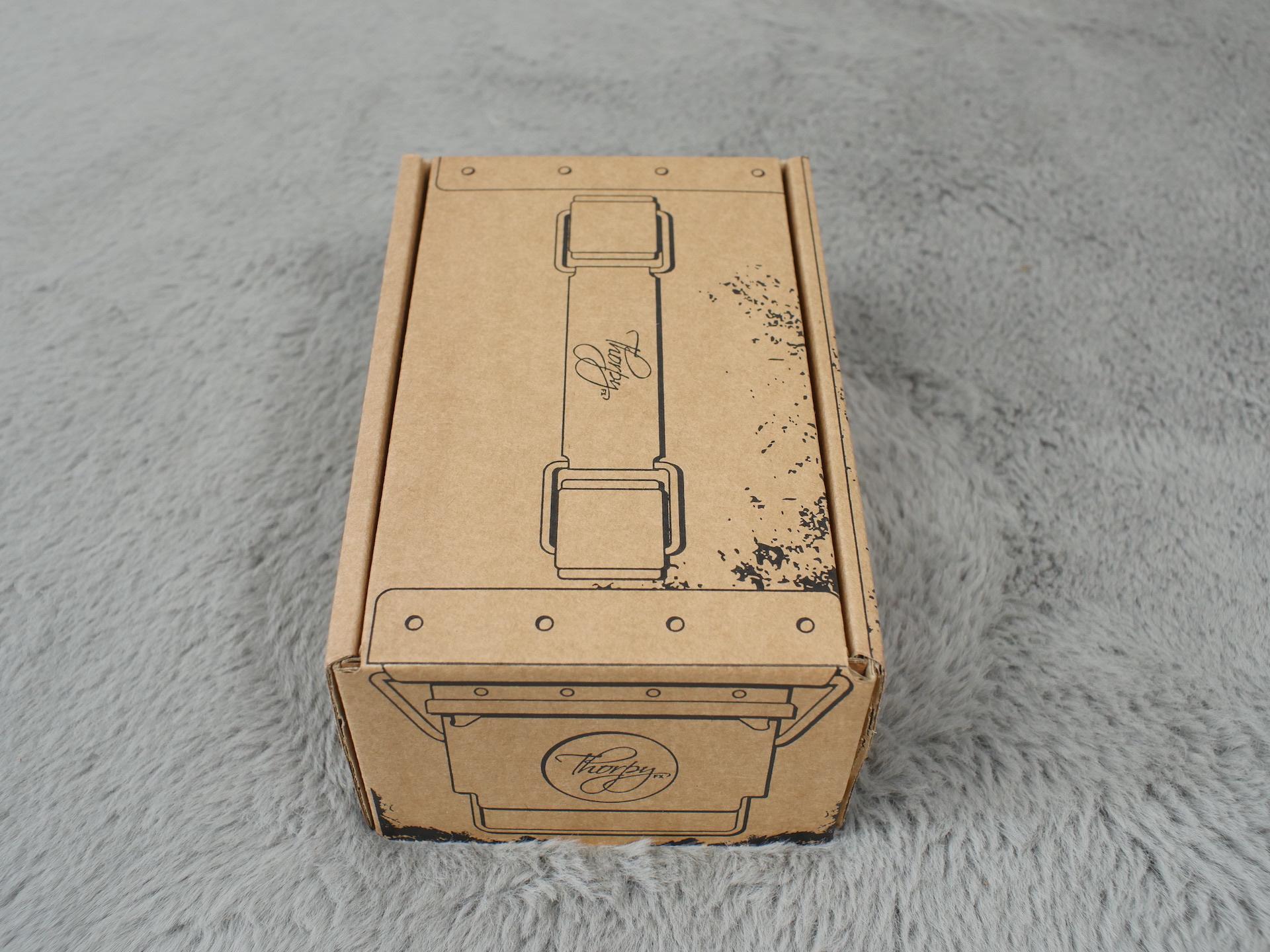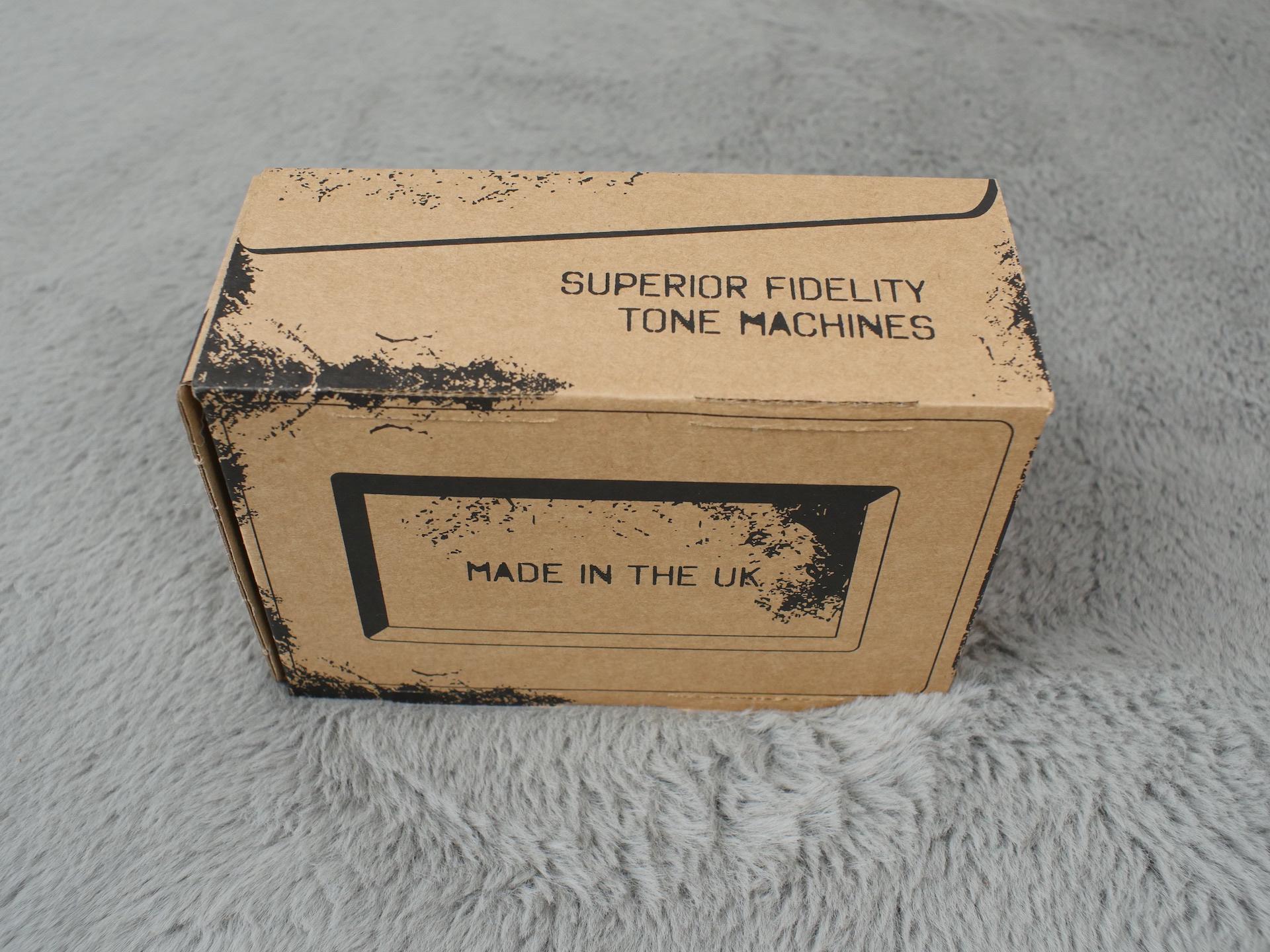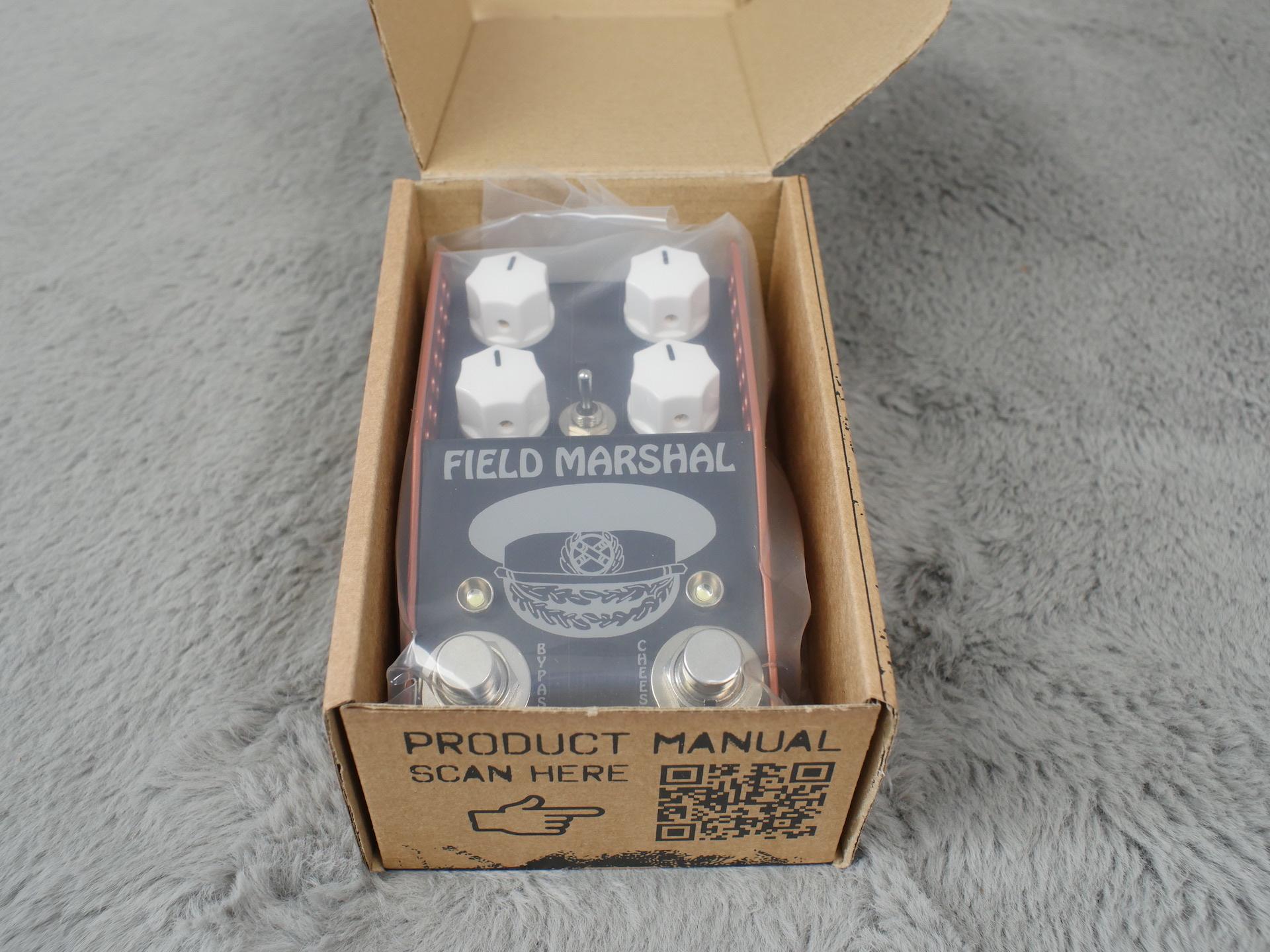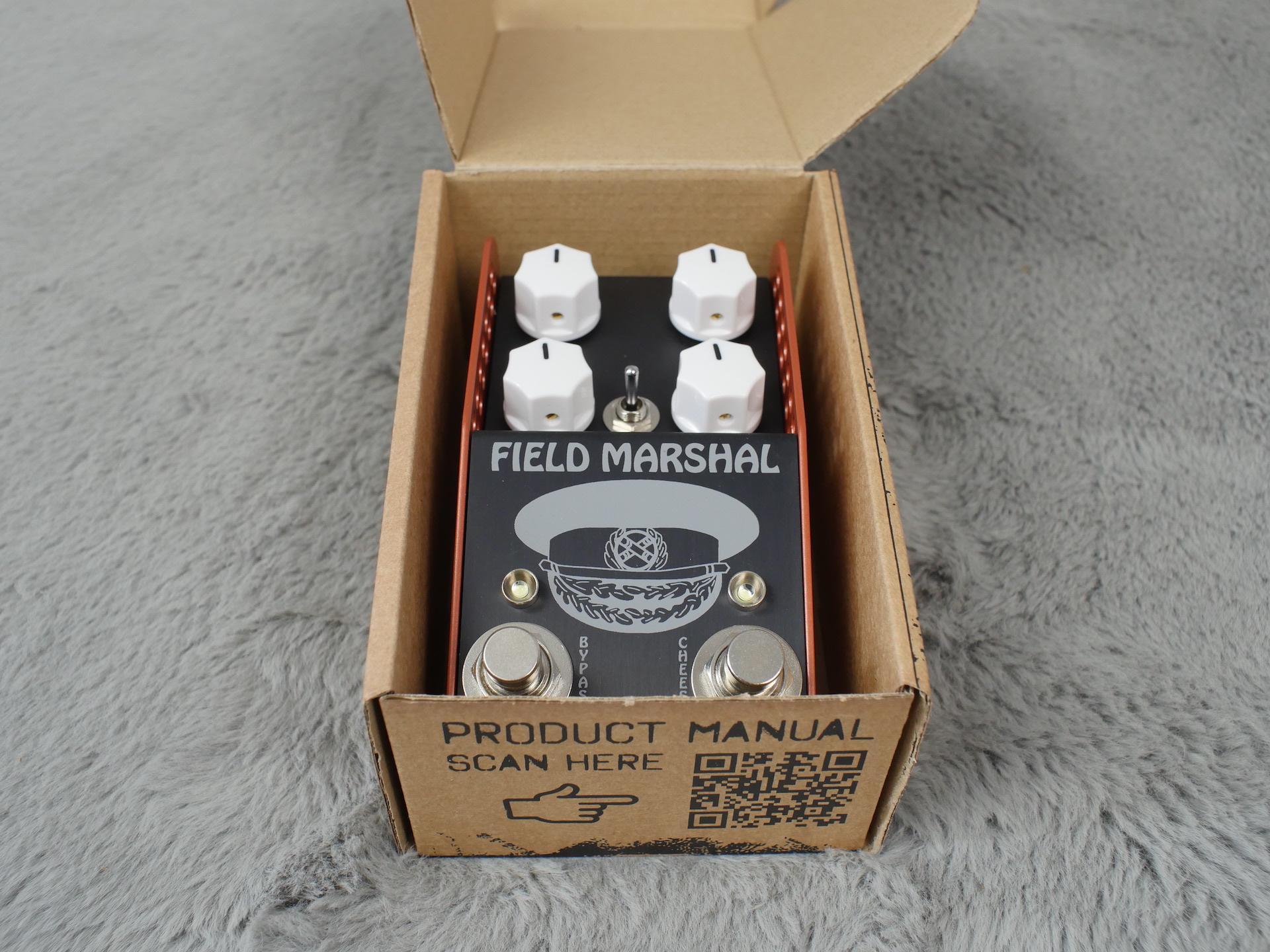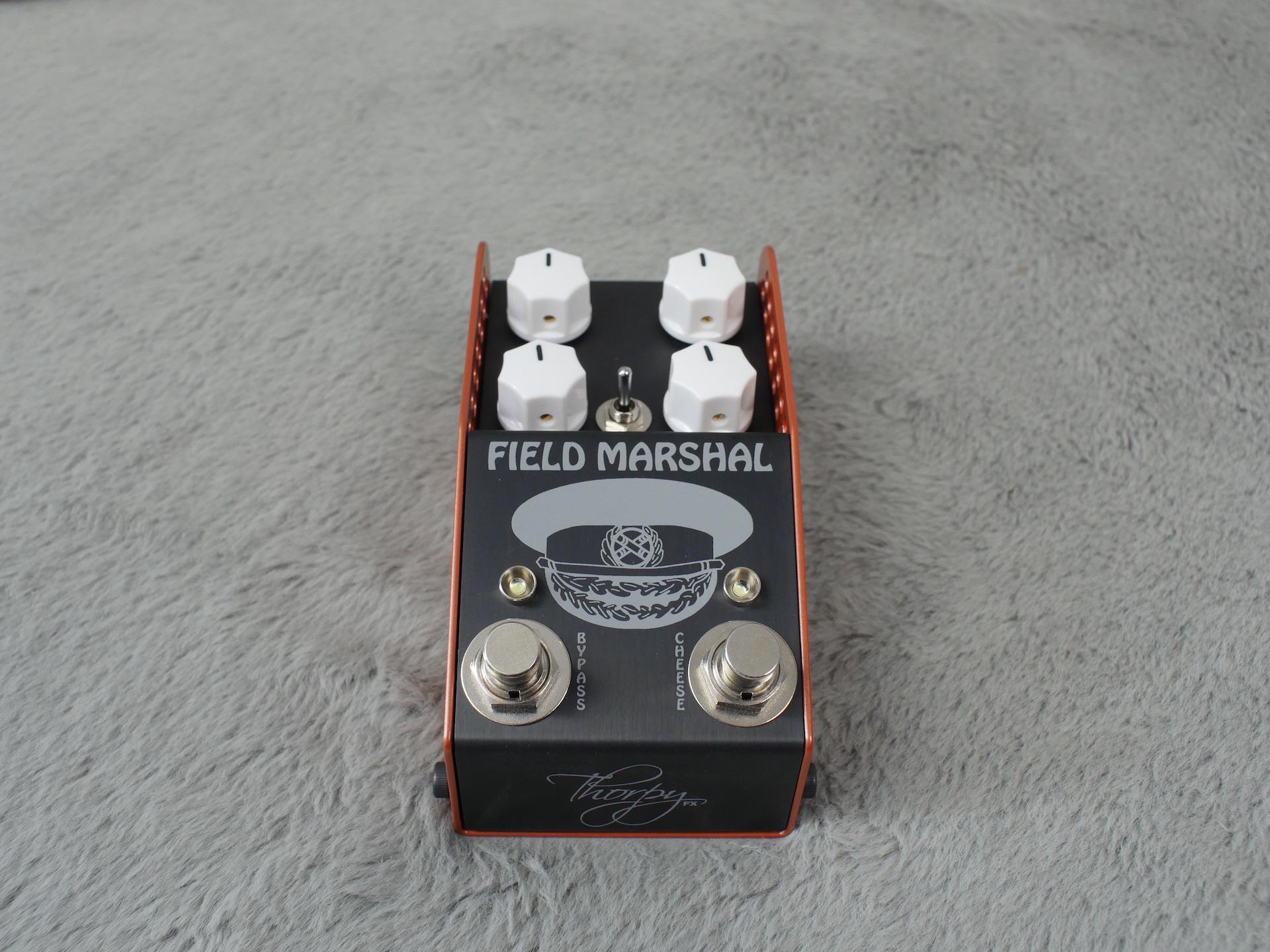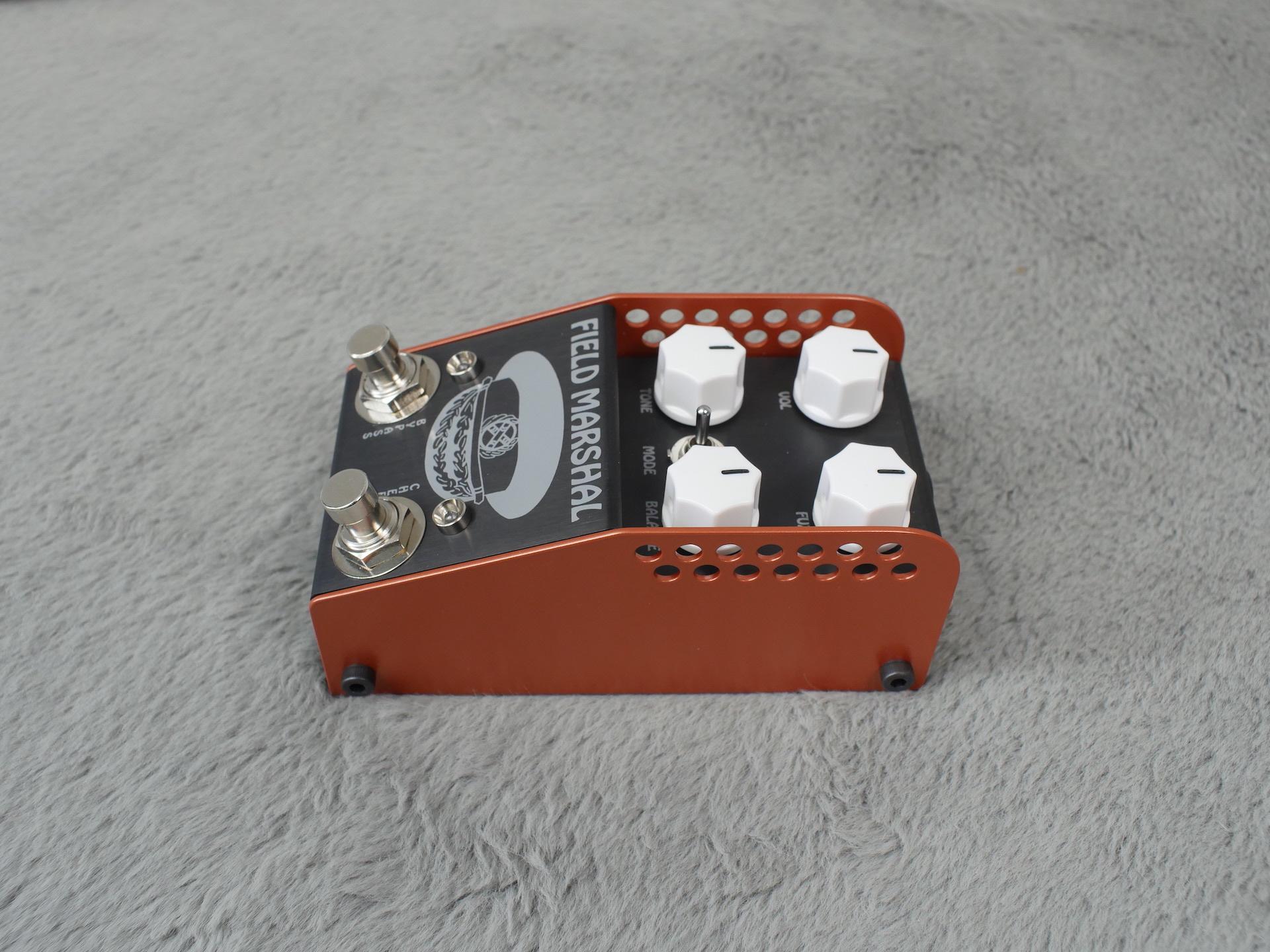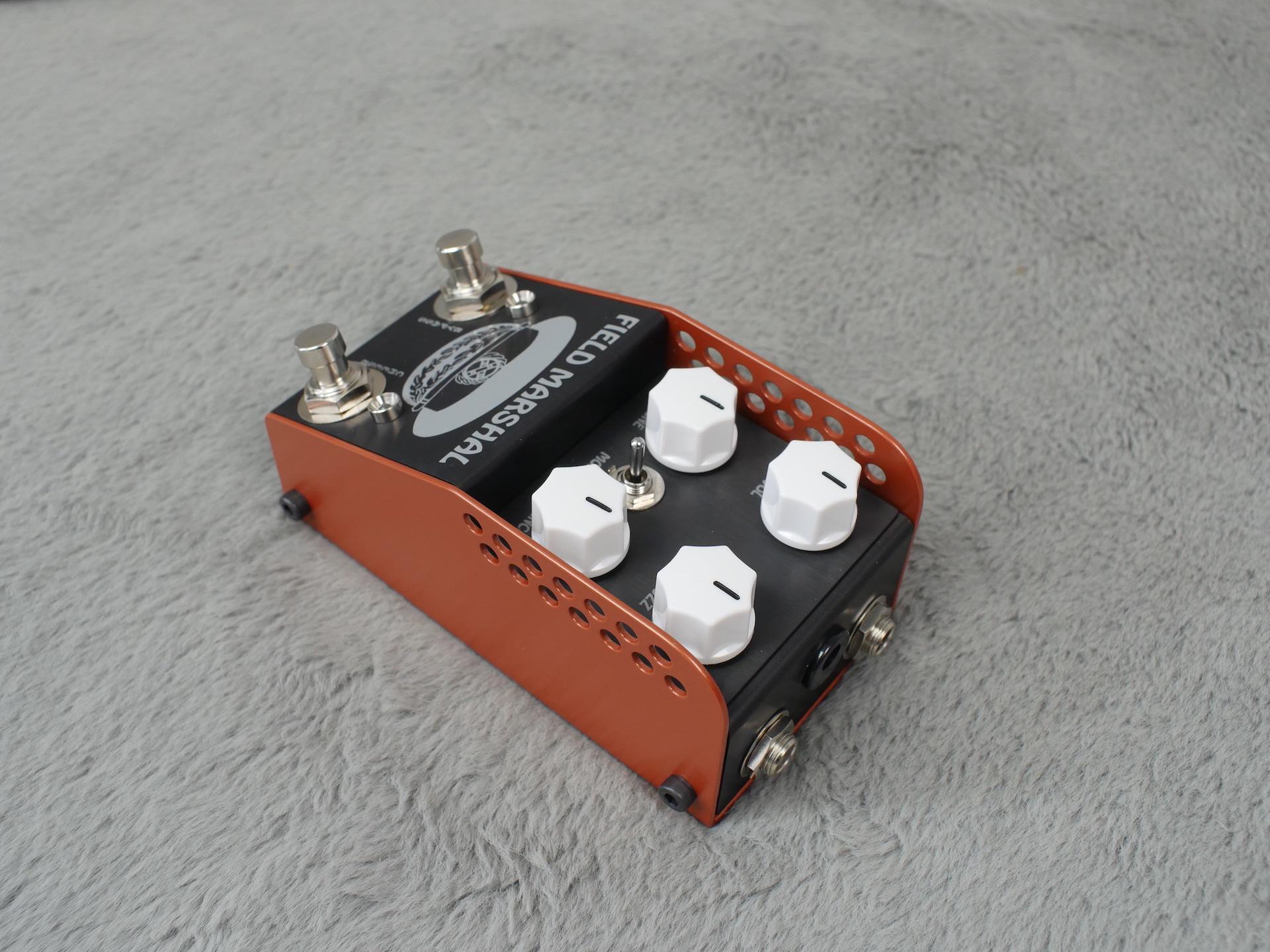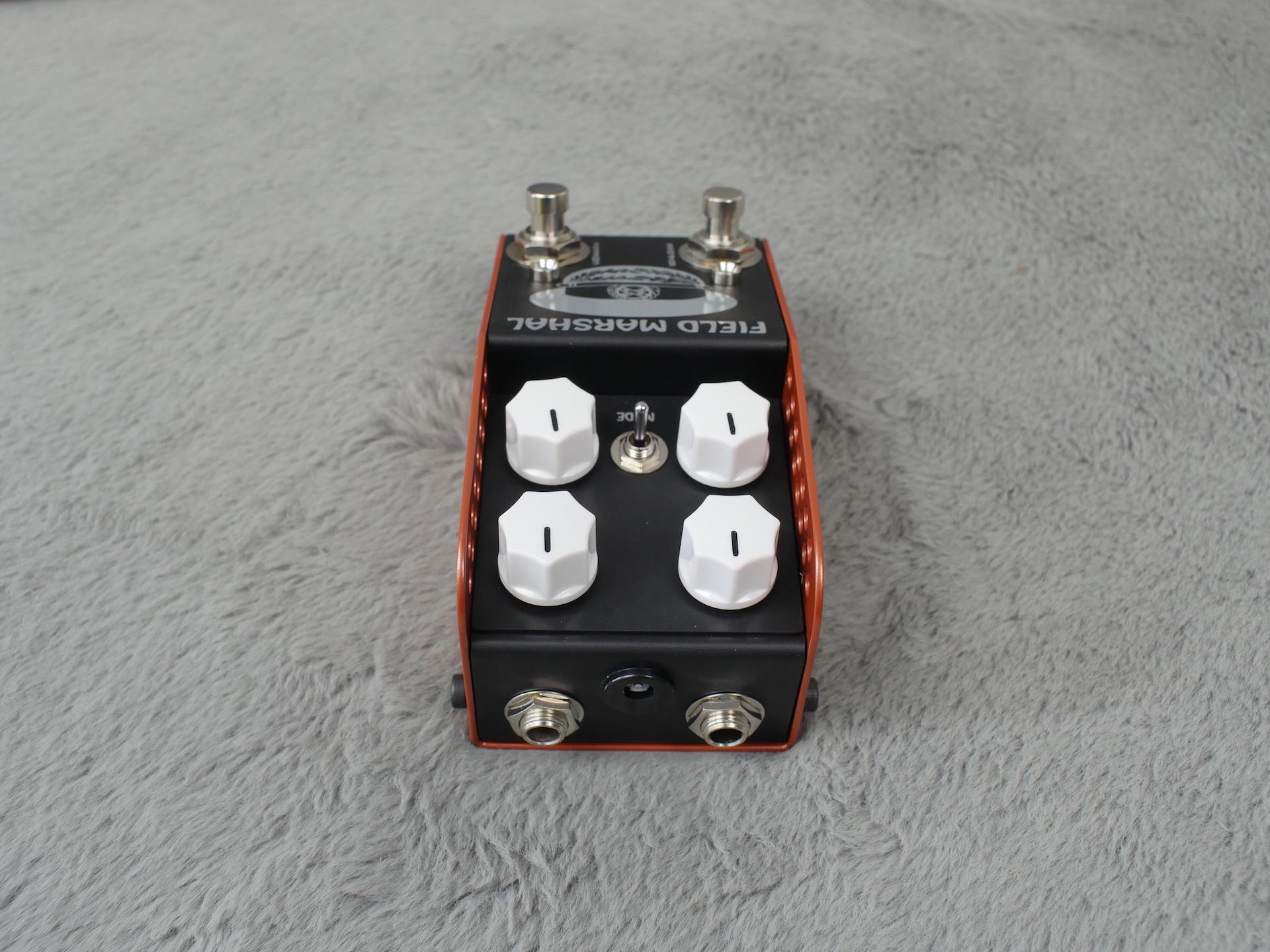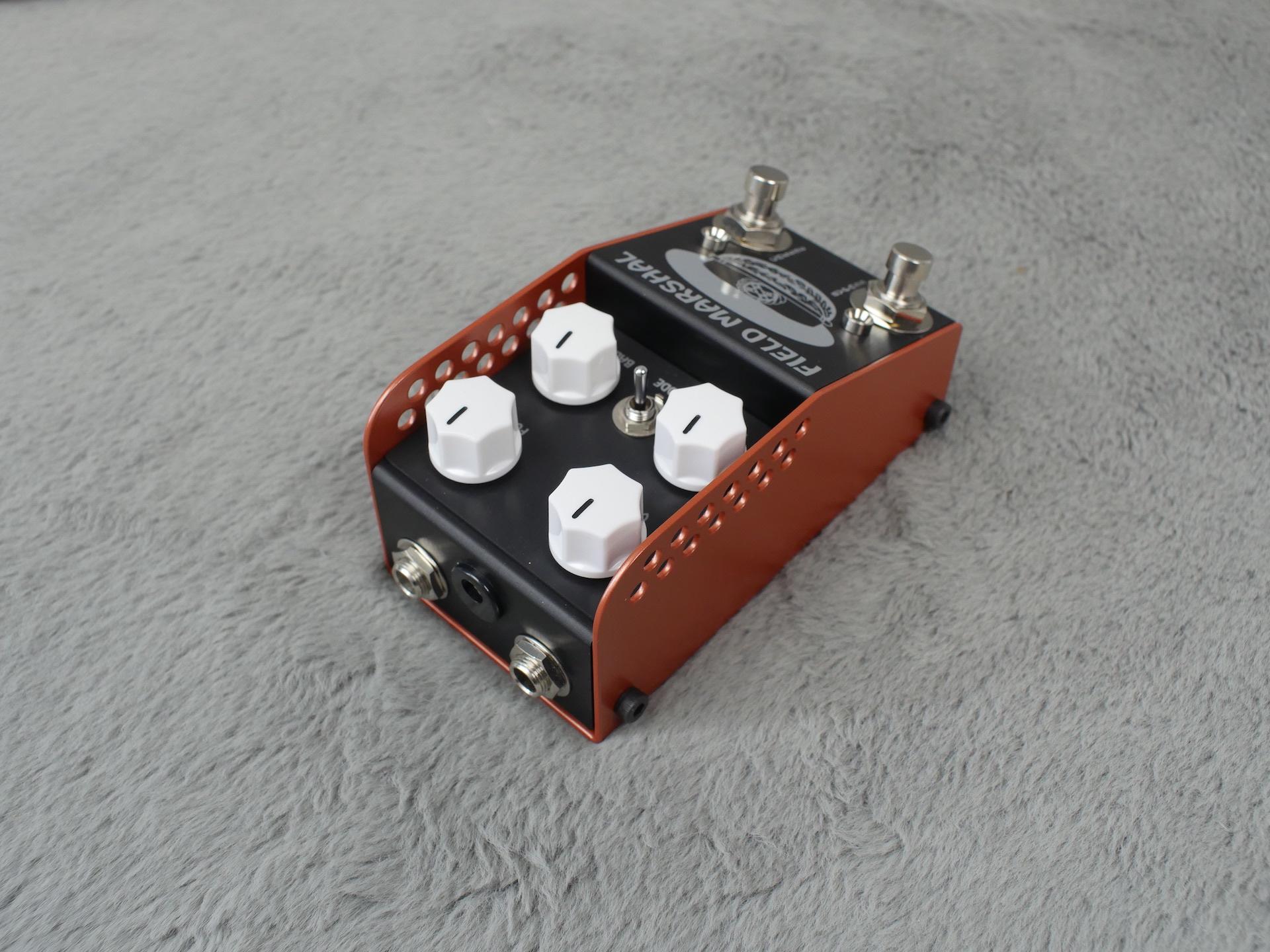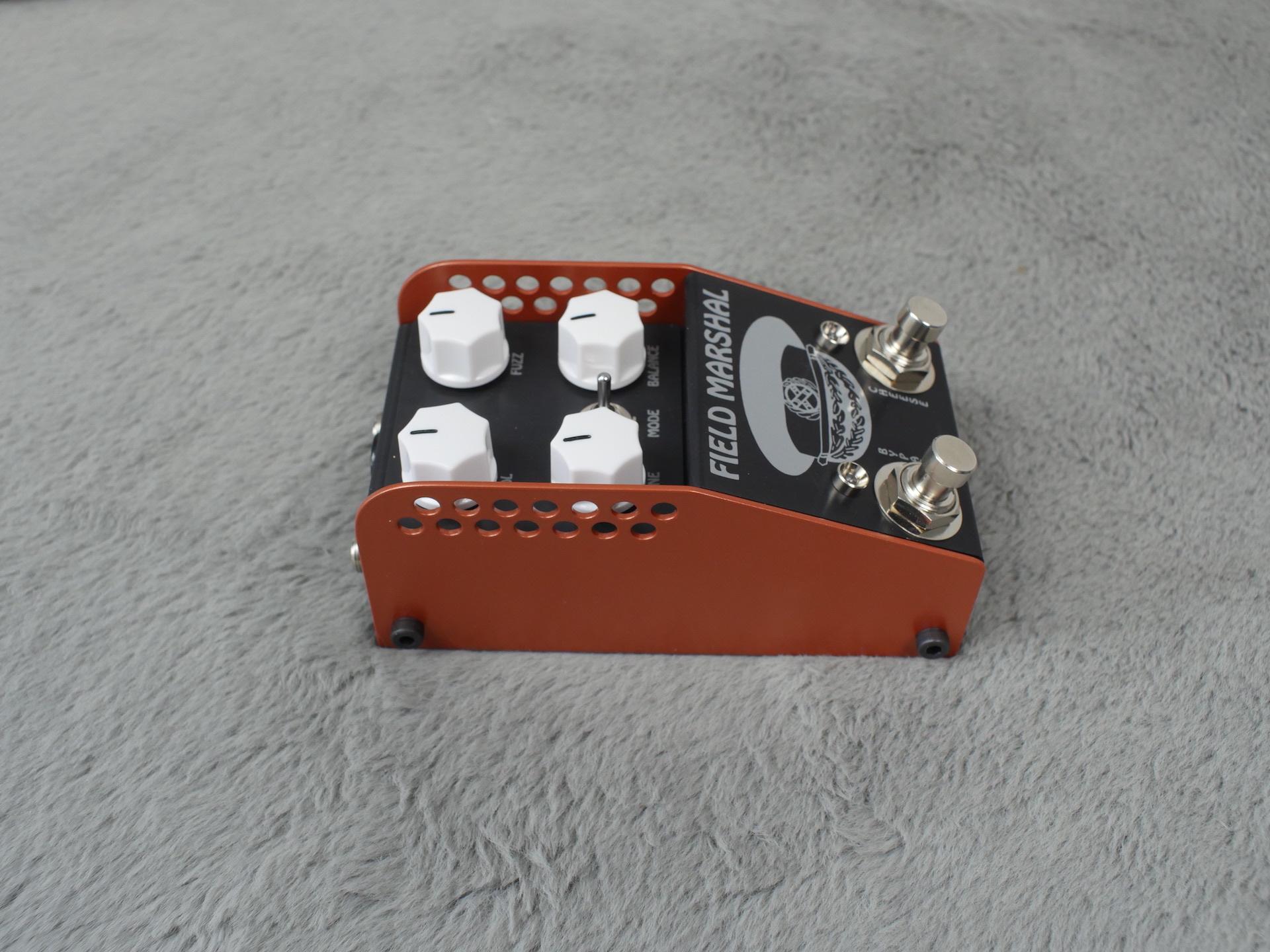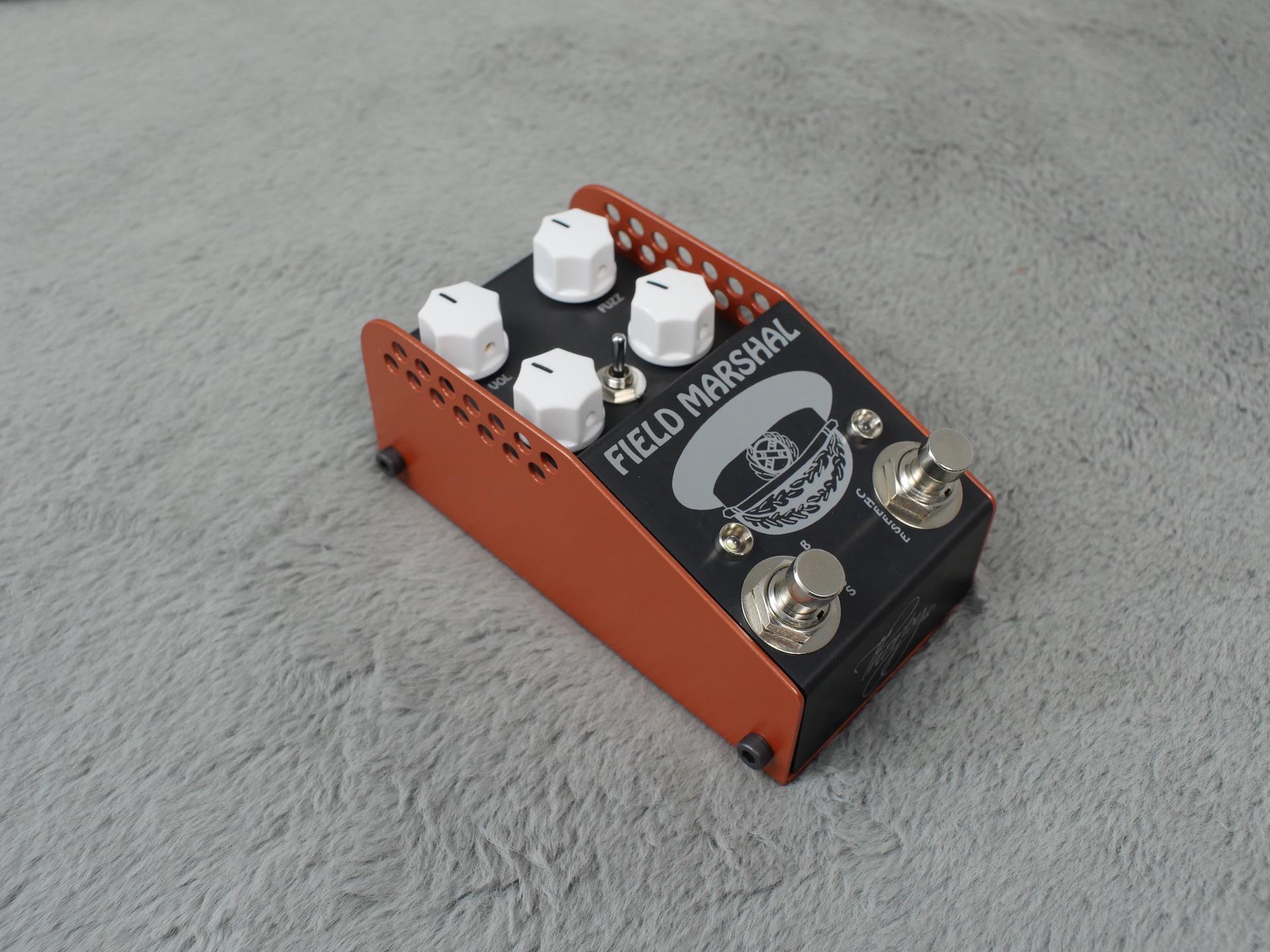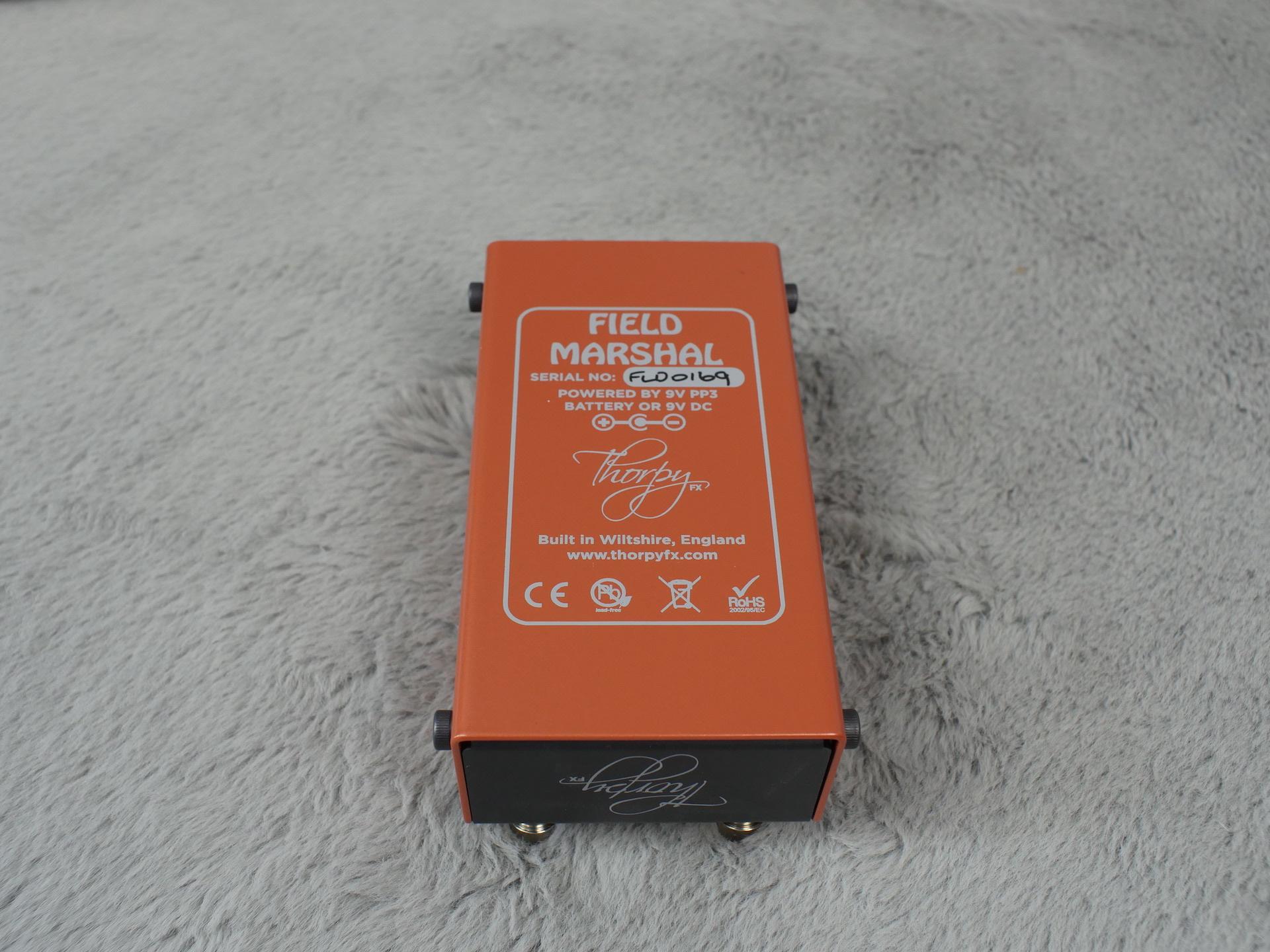 Roll over the image to zoom in
At A Glance:
Model: The Field Marshall Fuzz
What we think…..
The combined skills of Adrian Thorpe and the esteemed Dan Coggins has already been incredibly fruitful and to say that this pedal was hotly anticipated here at ATB would be an understatement. We love the fuzz here and the Lovetone Big Cheese are held in high regard with original examples fetching increasingly higher prices. Like the original, this delivers fuzzy goodness in abundance, everthying from smooth square wave to something much more glitchy. Coupled with the three position tone stack, bypass-able with a the 'Cheese' footswitch, there is a whole world of distorted fun to be had. Housed in the now standard pedalboard friendly rugged steel case, coupled with Thorpy's unwavering attention to detail is the icing on the cake. Get yours, you won't regret it.
_A word from the manufacturer….
The FIELD MARSHAL is a MKII version of the Big Cheese fuzz. Smaller, louder and more tonally flexible than the original it sits perfectly on a modern pedalboard. The tonal flexibility is provided through a tonestack bypass foot switch that allows you to have two different fuzz sounds from the same pedal. The balance control is linked to the tonestack bypass and can be set to the same volume as your core sound or as a boosted fuzz for solos.
Each Field Marshal pedal offers the following features:
Four knobs to control Volume, Fuzz, Tone, Balance. Two footswitches, on/off and tone stack bypass. A three-way toggle switch for gated fuzz, flat mids and enhanced mids. A beautiful laser cut black anodised aluminium enclosure wrapped in a metallic orange base. Engineered to be robust but functional with recessed knobs, sloped front and top mounted jacks. 9-volt operation and standard DC input Internally the pedal is immaculately built using premium 1% metalfilm resistors, Wima and Panasonic capacitors, and Neutrik jacks. These are the crème de la crème of the electronics world and when coupled with a robust gold plated PCB and dust sealed potentiometers the recipe is as good as it can possibly be.
Size: (W)65mm x(L)125mm x(H)53mm (top of Knobs)
Availability:
Out Of Stock
Add To Your Wishlist
Send to a friend
Recommend this to a friend by entering their email address in the box below.