Origin Effects SlideRIG Compact Deluxe Mk2
Origin Effects SlideRIG Compact Deluxe Mk2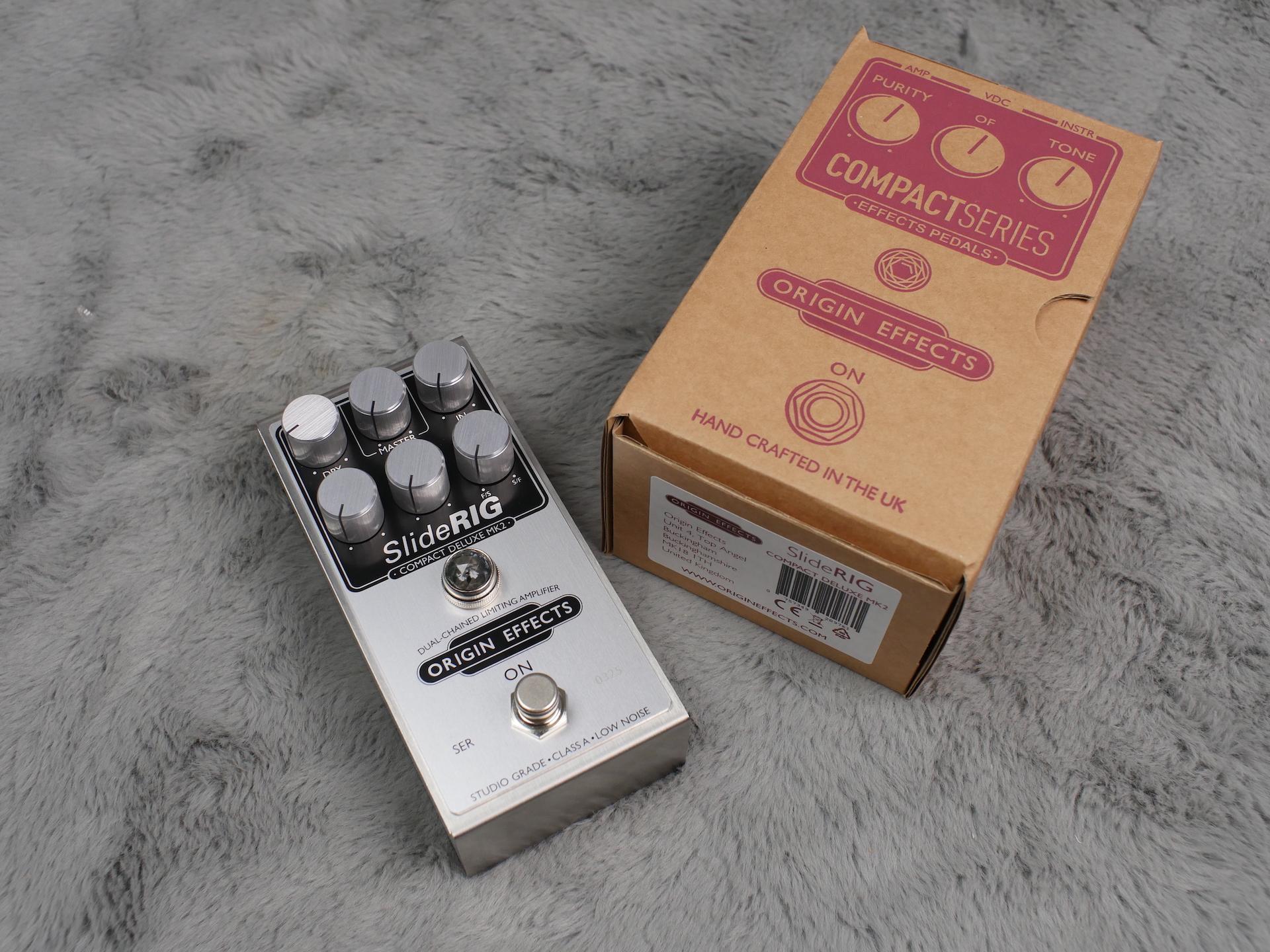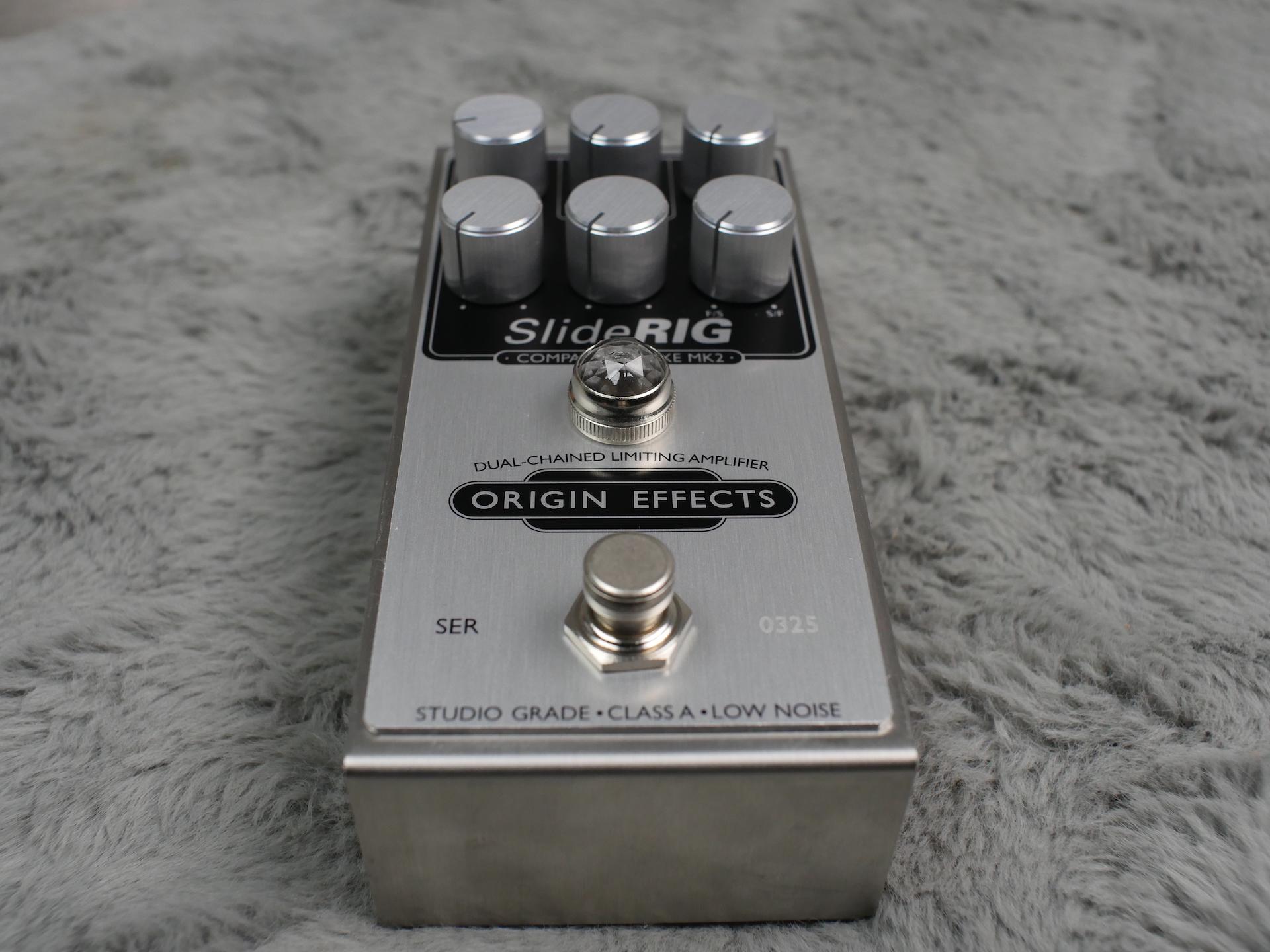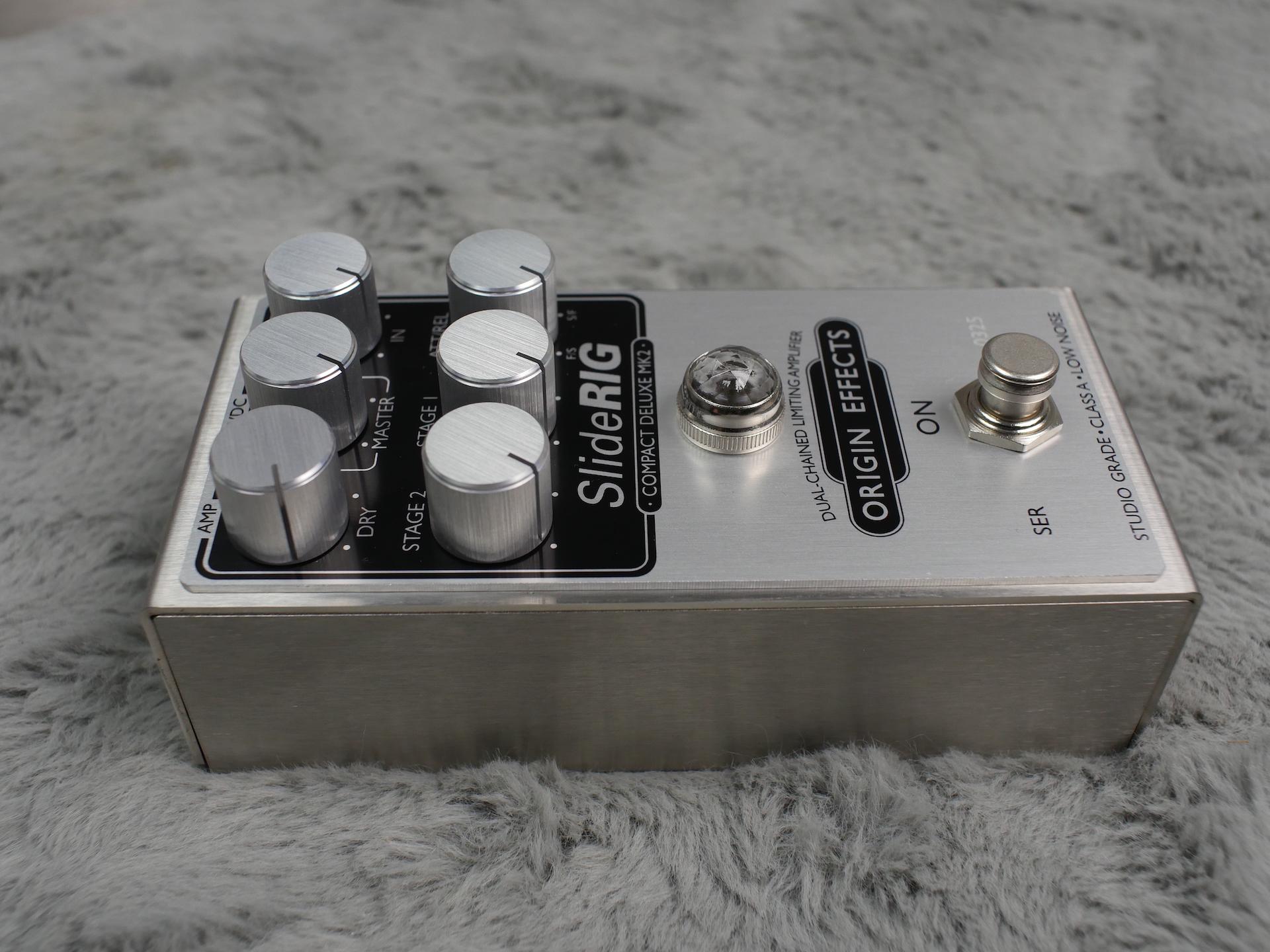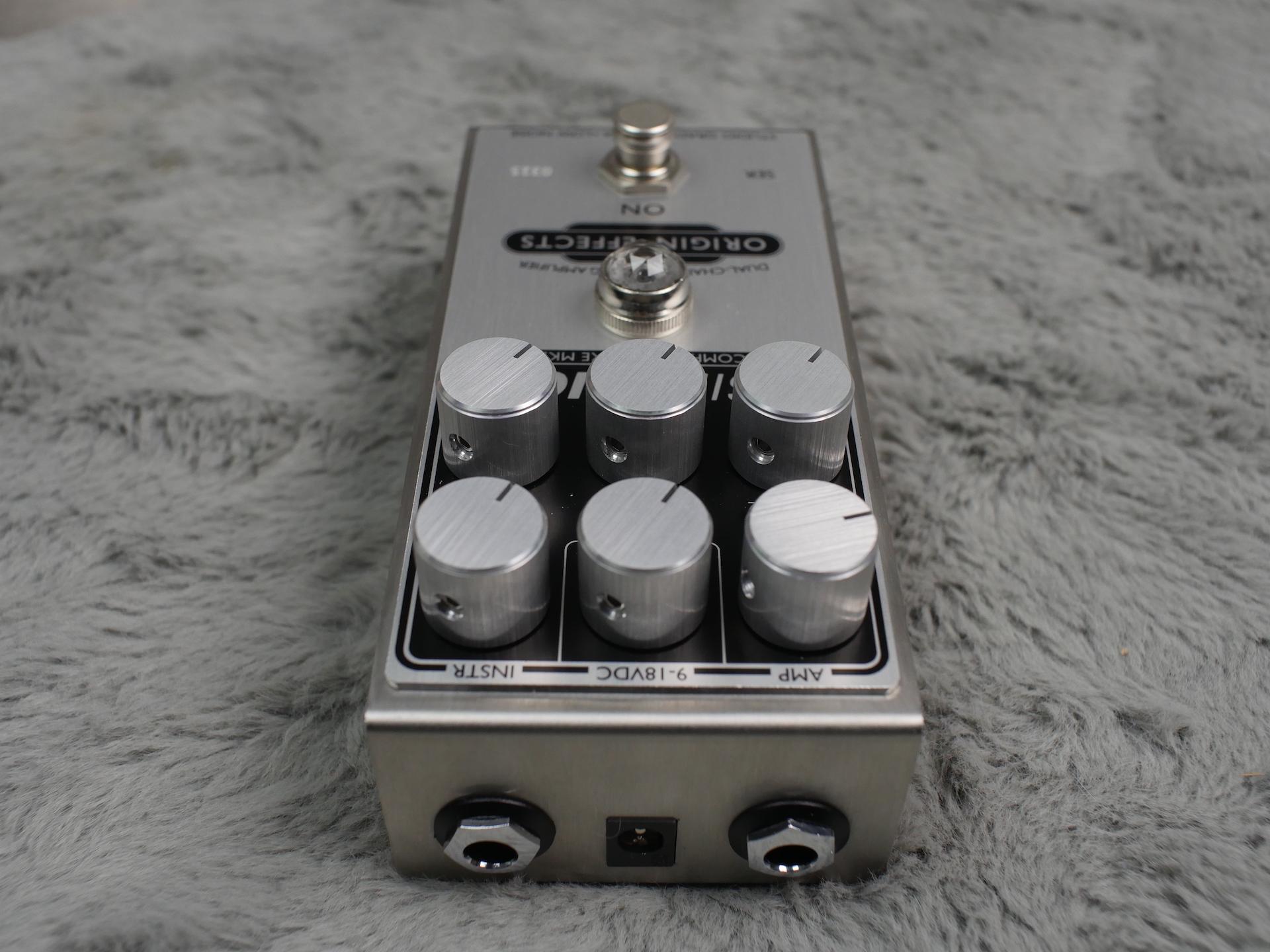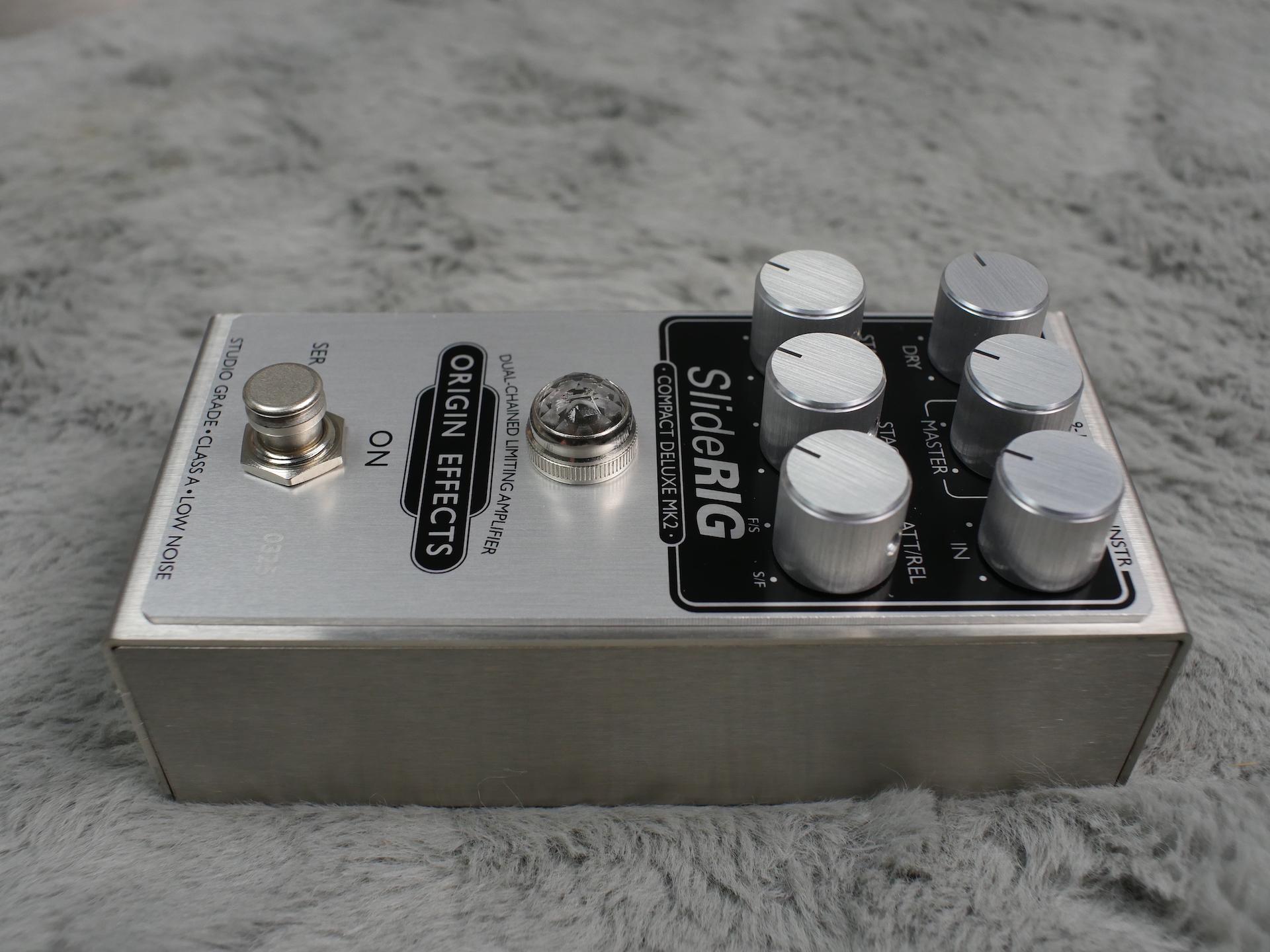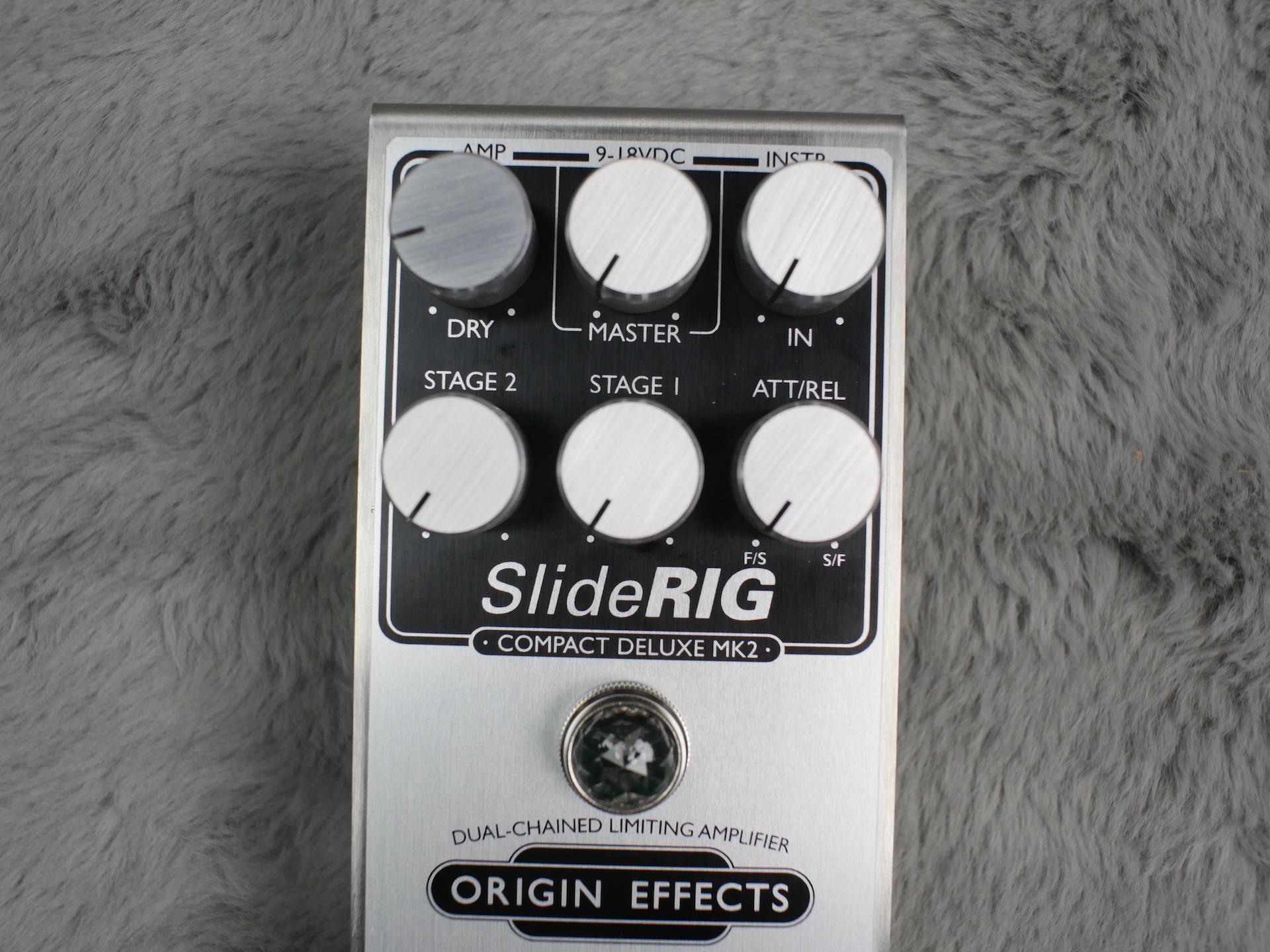 Roll over the image to zoom in
At A Glance:
Model: Dual-chained compression
What we say….
A feature of so many pedalboards, the SlideRIG put Origin Effects on the map. Influeneced by the stellar tone of Lowell George, achieved by cascading two 1176 compressors to increase sustain, this latest incarnation adds more functionality along with the ubiquitous dry mix capability so you can really dial in the right tone and keep things in check.
A word form the manufacturer……
Every version of the SlideRIG up until now has featured fixed attack and release characteristics. And for good reason – with this much compression on tap, there's plenty of potential for undesirable results. But with the SlideRIG Compact Deluxe Mk2, we've succeeded in designing a single control that lets you explore a wide range of attack and release settings while avoiding any unpleasant distortion artefacts. This simple control gives you the freedom to shape the transient of each note, from smooth, uniform sustain to a spiky and percussive pick attack.
The original SlideRIG was inspired by the Little Feat frontman Lowell George, who created his trademark slide tones by recording through a pair of 1176 compressors chained together. 
The SlideRIG's unique "clean overdrive" capabilities – full, fat and sustaining yet beautifully clean – add unbelievable touch-sensitivity to lap steel playing, supercharge your slide guitar and supply sustain to pedal steel that goes on for days. 
The SlideRIG Compact Deluxe Mk2 features the same high-current, discrete Class-A circuitry as before, using a pair of our studio-grade, 1176-inspired compressors chained together to deliver not only more squash and sustain than any other compressor pedal but lower noise and greater tonal transparency too. 
With the Mk2, we set out to make the controls even easier to understand and operate. 
The In control sets the amount of compression happening in the first and second compression stages, while the Attack/Release knob simultaneously adjusts the response of both compressors, from a fast attack and slow release at one extreme to a slow attack and fast release at the other. 
Stage 1, Stage 2 and Dry let you blend the output from the two compressor stages and the dry signal, while the Master knob sets the overall output level. With these six simple controls, you don't need to be a seasoned studio engineer to dial in awesome dual-chained compression at home, in the studio or live on stage. 
Rugged MELF resistors offer low noise performance and rock-solid reliability. Film and tantalum capacitors offer tight tolerances and superb linearity. Carefully chosen transistors biased at relatively high currents yield a distinct signal-to-noise advantage. 
Please note: the SlideRIG Compact Deluxe Mk2 is powered by a mains adaptor only (not included). We've dispensed with the usual 9V battery option, both to save space and to allow us to adopt a high-current approach, yielding lower noise levels and superior tone.
Availability:
Out Of Stock
Add To Your Wishlist
Send to a friend
Recommend this to a friend by entering their email address in the box below.