Origin Effects RevivalDRIVE Compact
Origin Effects RevivalDRIVE Compact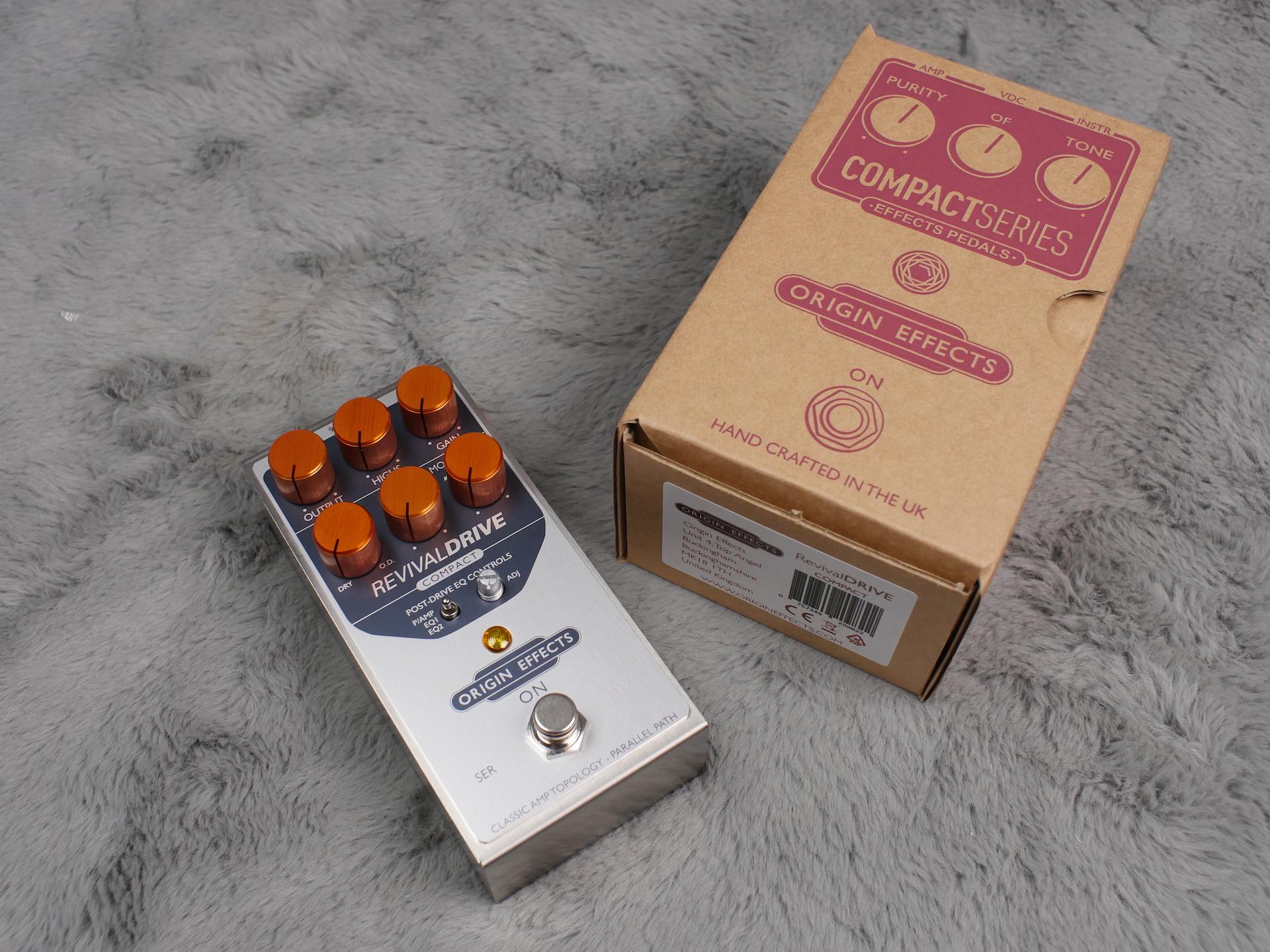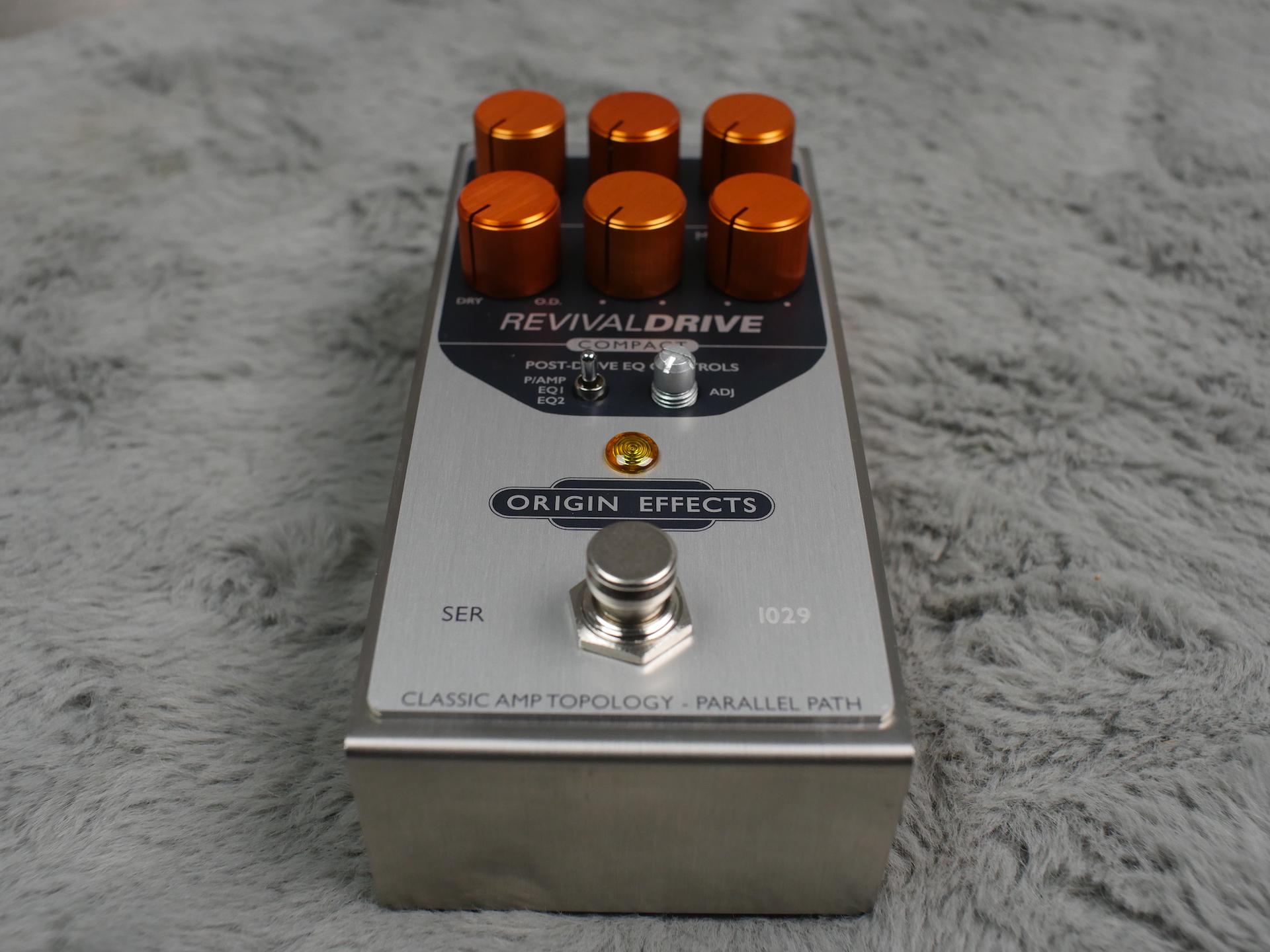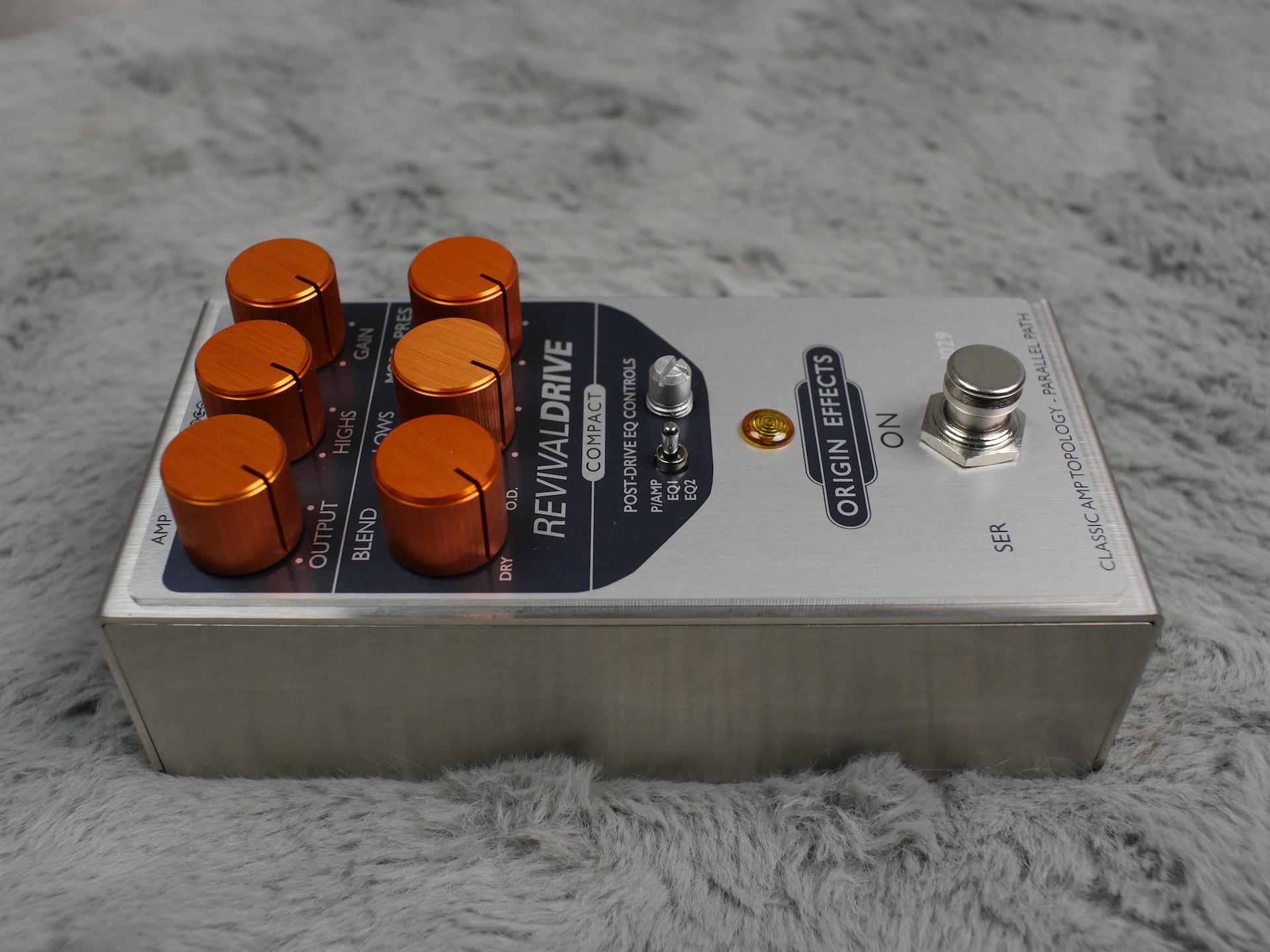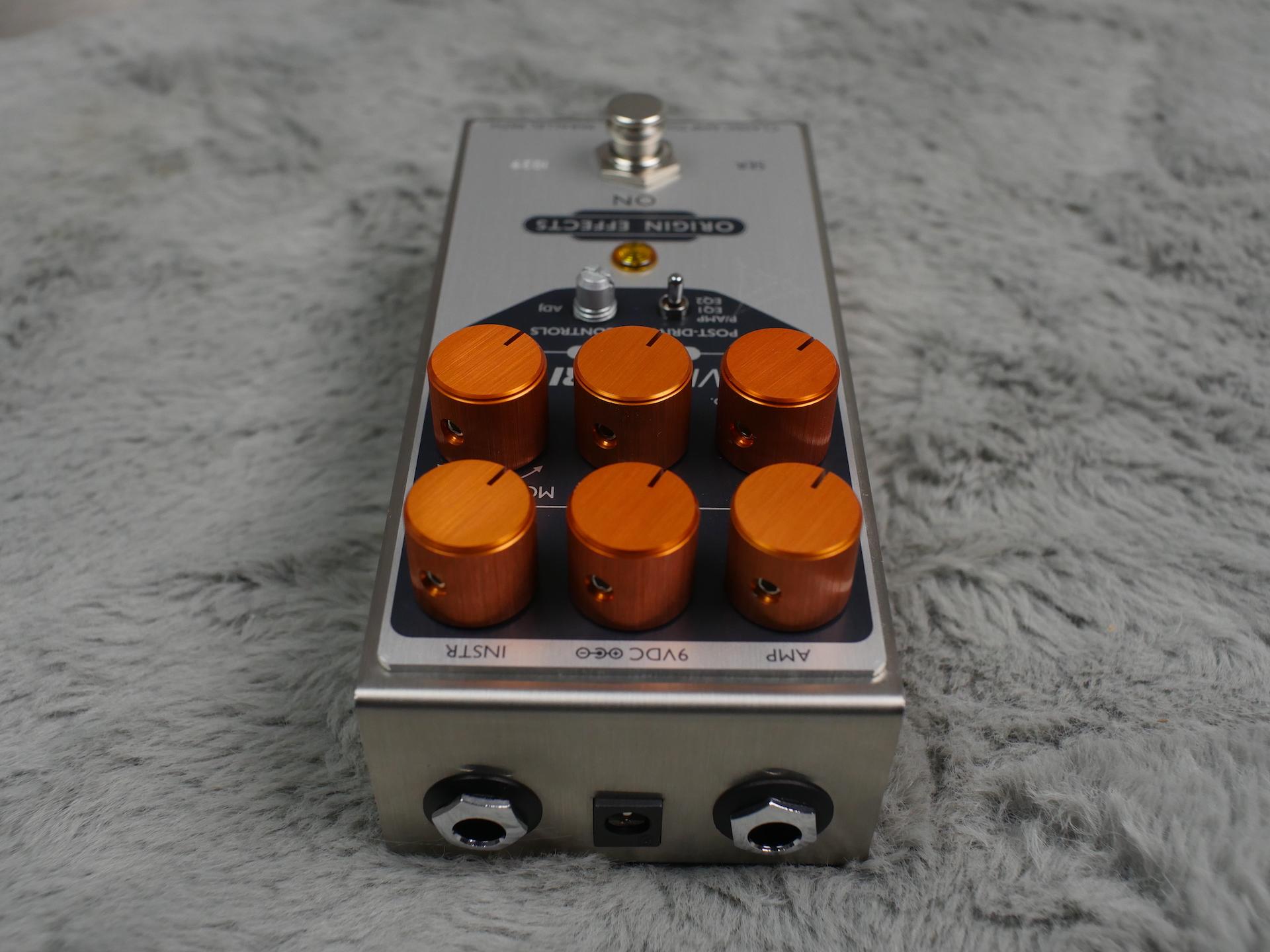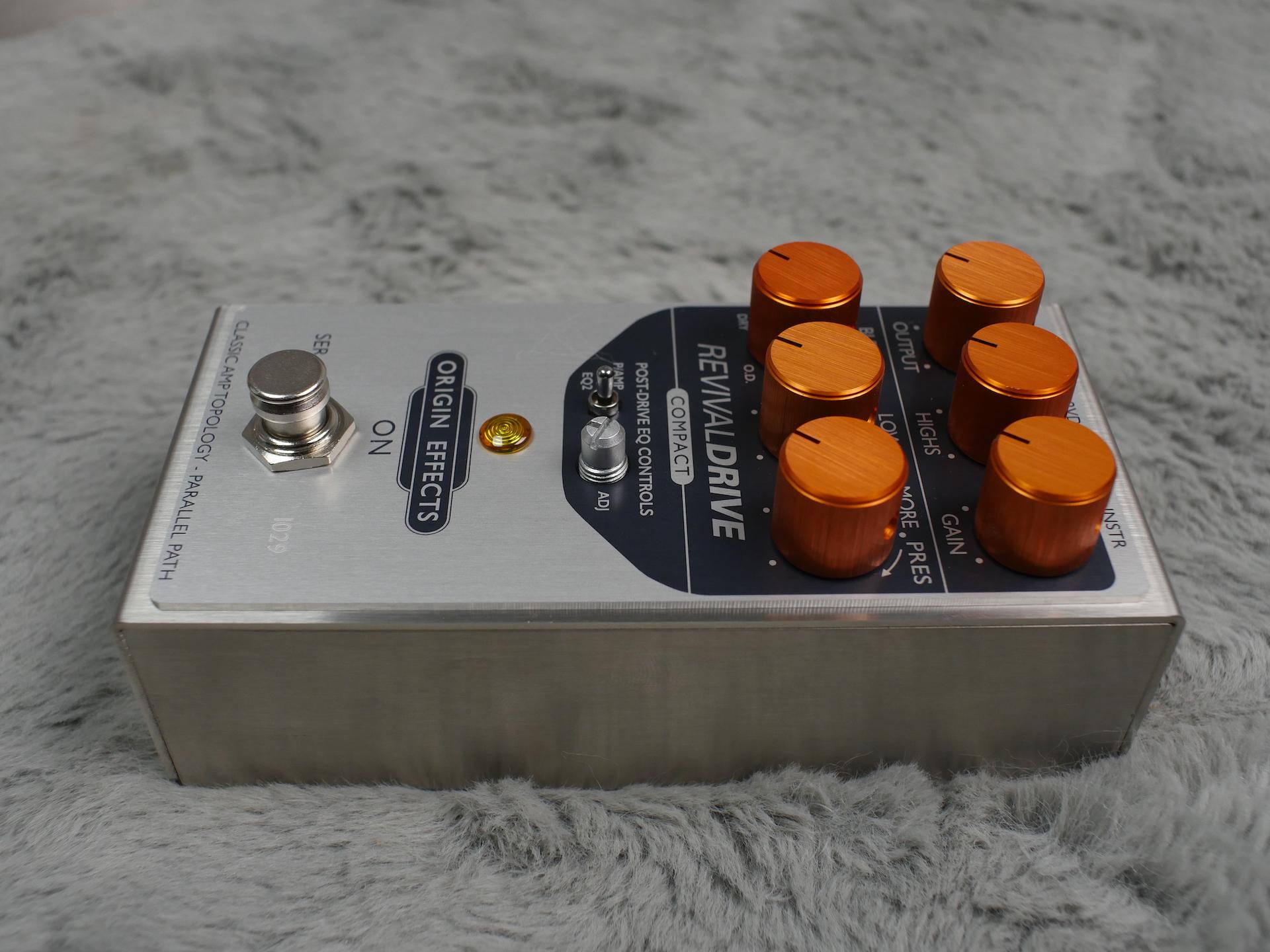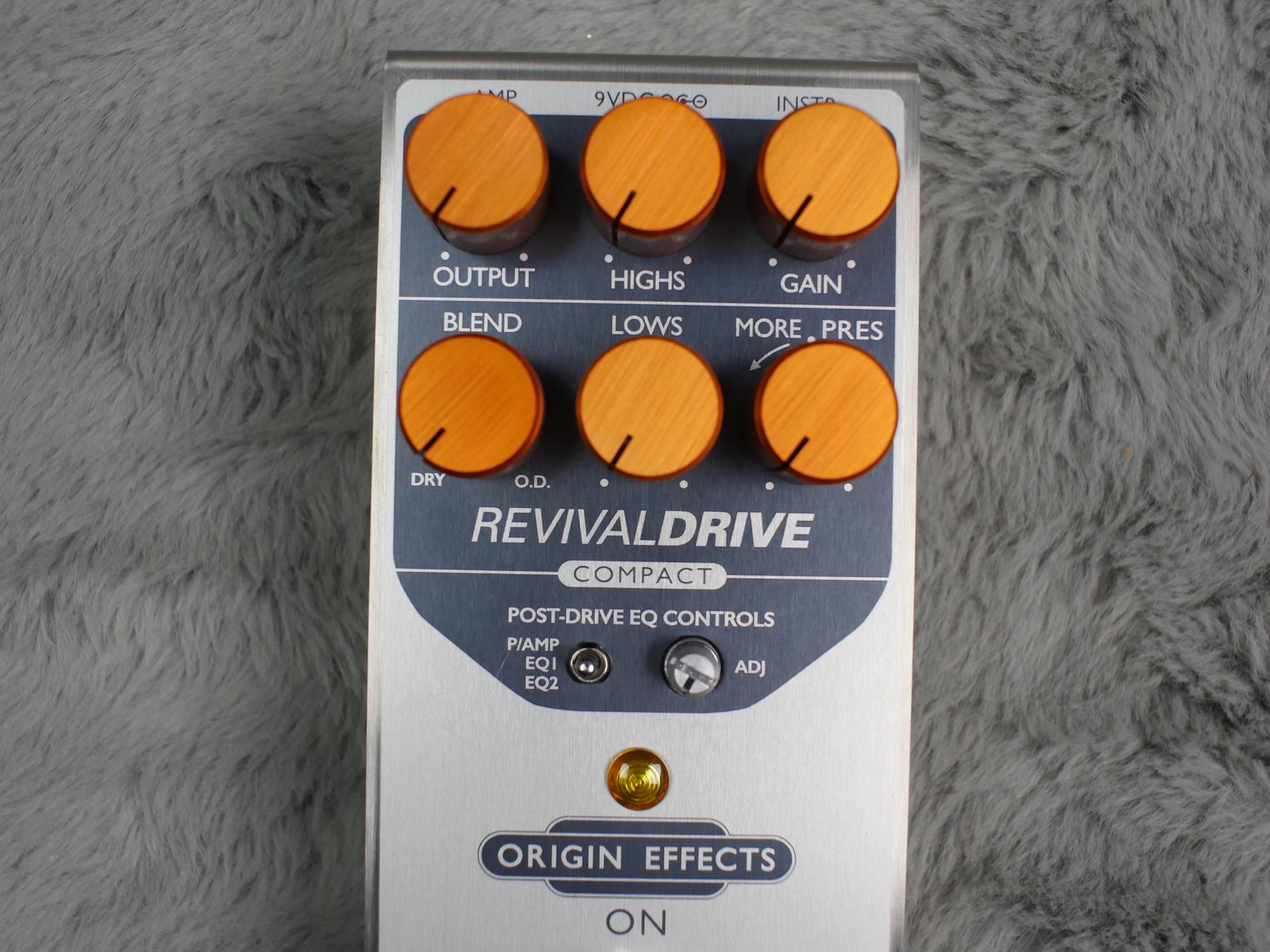 Roll over the image to zoom in
At A Glance:
Model: Complete valve amp-style signal path with dedicated class-A preamp, long-tailed pair phase inverter, and push-pull output stage.
What we say….
Taking the humble guitar pedal into new stratosphere's has been Origin Effects' raison d'être from the beginning and the RevivalDRIVE surely cemented that status on its release. The RevivalDRIVE Compact is distillation of that original vision that still retains all the tonal character and attention to detail of the original in a more pedalboard friendly package. Amp-like response and dynamics that are unrivalled in even today's competitive market, this pedal goes beyond categorisation. Put those overdrive pedals away, you won't need them any more….
A word form the manufacturer……
Just like its bigger brother, the RevivalDRIVE Compact is all about real amp overdrive. By replicating the way a real valve amp behaves at circuit level, the RevivalDRIVE Compact delivers stunningly realistic tone, feel and dynamic response, ranging from clean to fully cranked.
With a built-in blend control to mix your clean and overdriven signals and a powerful Post-Drive EQ that shapes the pedal's output to suit the amp you're using, this is one compact pedal that leaves all other amp-in-a-box effects in its shadow.
Inside the RevivalDRIVE Compact, we've recreated every stage of a valve amp's signal path using all-analogue components, with discrete transistor-based circuitry standing in for the valves themselves.
The pedal's simplified controls directly shape key properties of this simulated amp circuit. By adjusting things like preamp voicing, break-up characteristics and low-frequency distortion, you can get straight to the key factors that govern great amp tone.
In the designing the RevivalDRIVE Compact, we worked hard to distil the complex functionality of the original pedal into an intuitive set of controls while still retaining as much range as possible.
The brand-new Highs control takes the original pedal's three distinct preamp voicing modes and maps them onto a single, continuous knob that offers a wealth of new in-between settings.
We also redesigned the Blend knob to simultaneously back off the gain as you mix in your clean tone, ensuring pleasing, musical results throughout the control's travel.
While most overdrives will work well with some amps and less well with others, the RevivalDRIVE Compact's built-in Post-Drive EQ lets you tailor the output of the pedal to work with just about any amp, as well as flat-response power amps, mixers and recording interfaces. The Post-Drive EQ means you don't have to compromise your preferred clean settings just because your overdrive sounds too harsh or too woolly. Simply set your amp how you like it, then adjust the RevivalDRIVE Compact's proprietary EQ filter until it sounds right.
With the RevivalDRIVE Compact, we wanted to pack everything players loved about the RevivalDRIVE into a slimmed-down pedal with a simpler set of controls. To achieve this, we opted for a single channel in place of the original's separate Valve and Silicon Rectifier channels, with newly designed rectifier circuitry voiced midway between a solid-state rectifier and a GZ34 rectifier valve. We also decided to leave out additional features like the switchable mid-range boost and the Ghost control, which uses significant extra circuitry (including a simulated mains power supply) to recreate the "ghost note" effect produced when cranking certain vintage amps.
If you want these extra features, switchable channels and more detailed control over things like dry signal level and output EQ, then the RevivalDRIVE is the one for you, with the option of the Custom front-panel EQ for precision tone-matching when running into more obscure amps. But if you just want to get to the same unparalleled overdrive sounds, and you want to get there fast, that's exactly what we built the RevivalDRIVE Compact to do!
Add To Your Wishlist
Send to a friend
Recommend this to a friend by entering their email address in the box below.