Origin Effects Cali76 Compact Deluxe
Origin Effects Cali76 Compact Deluxe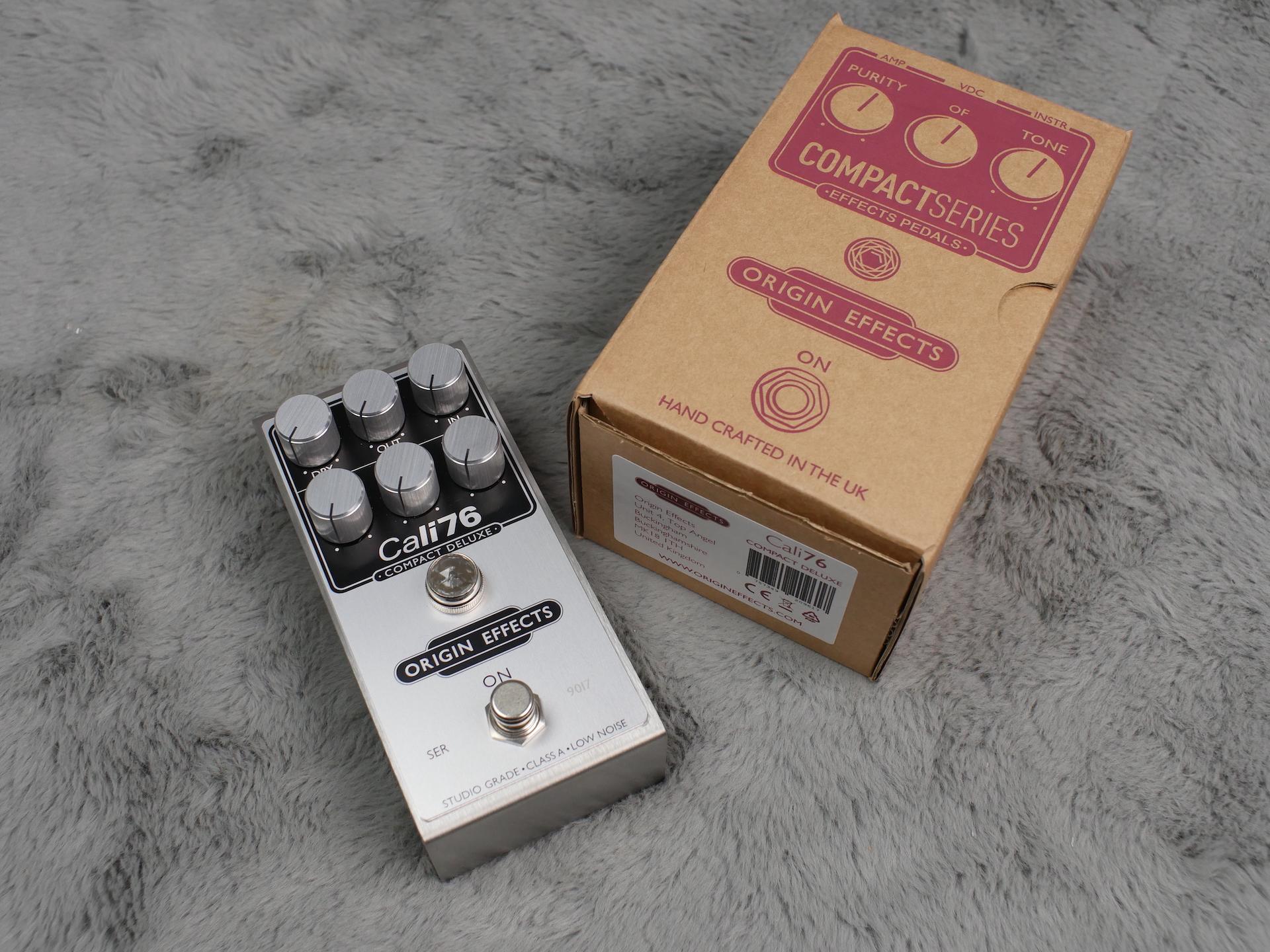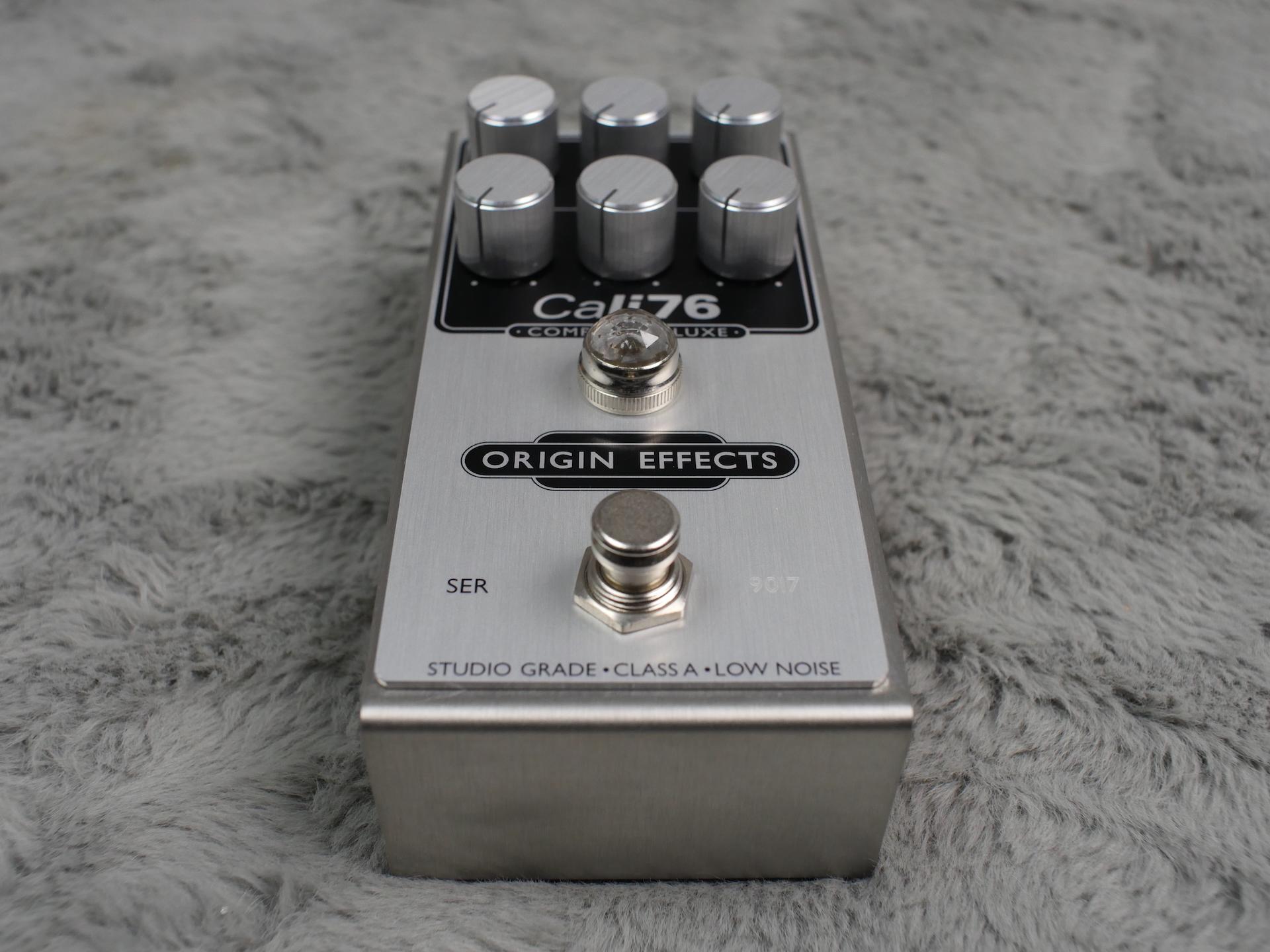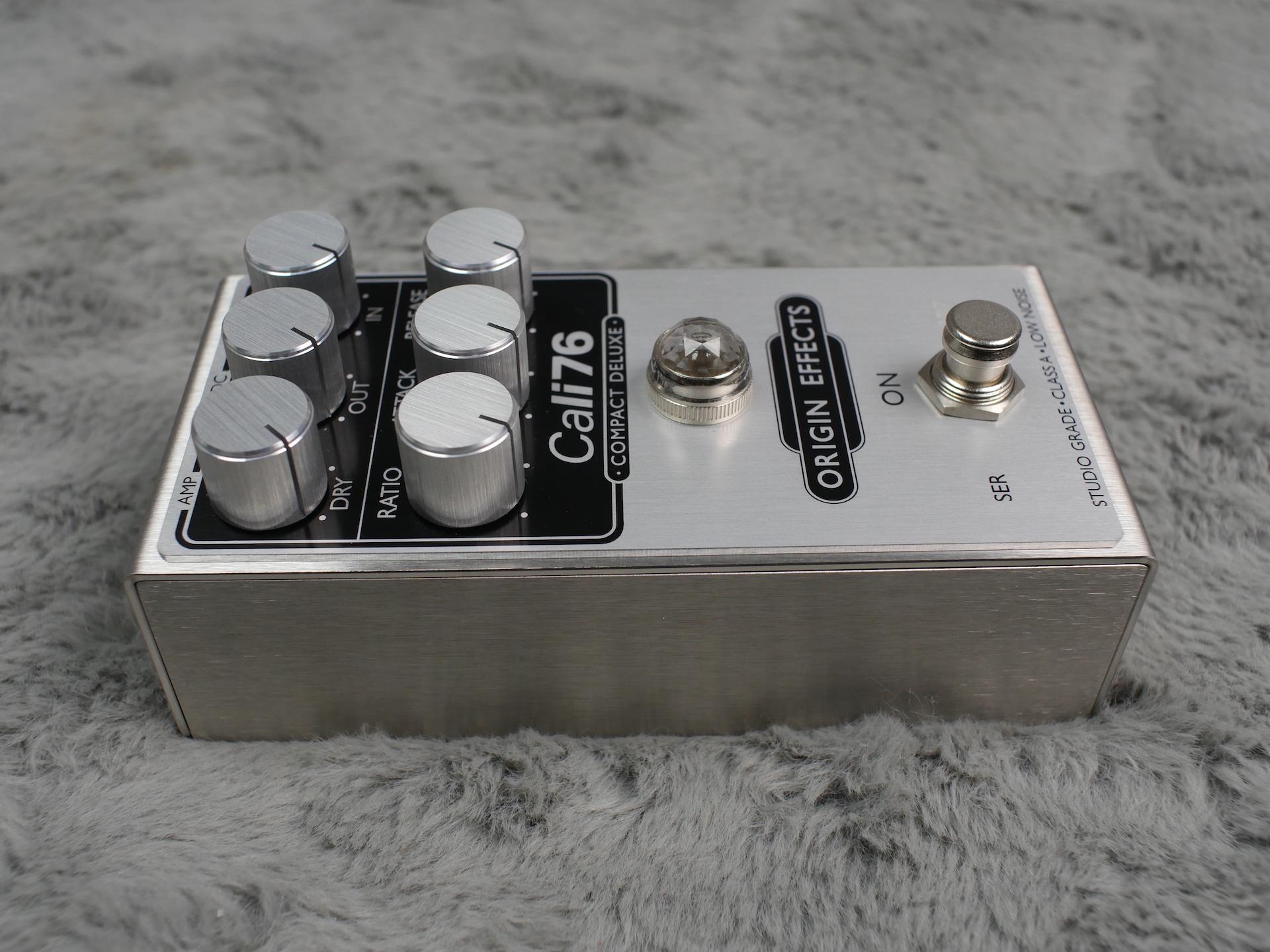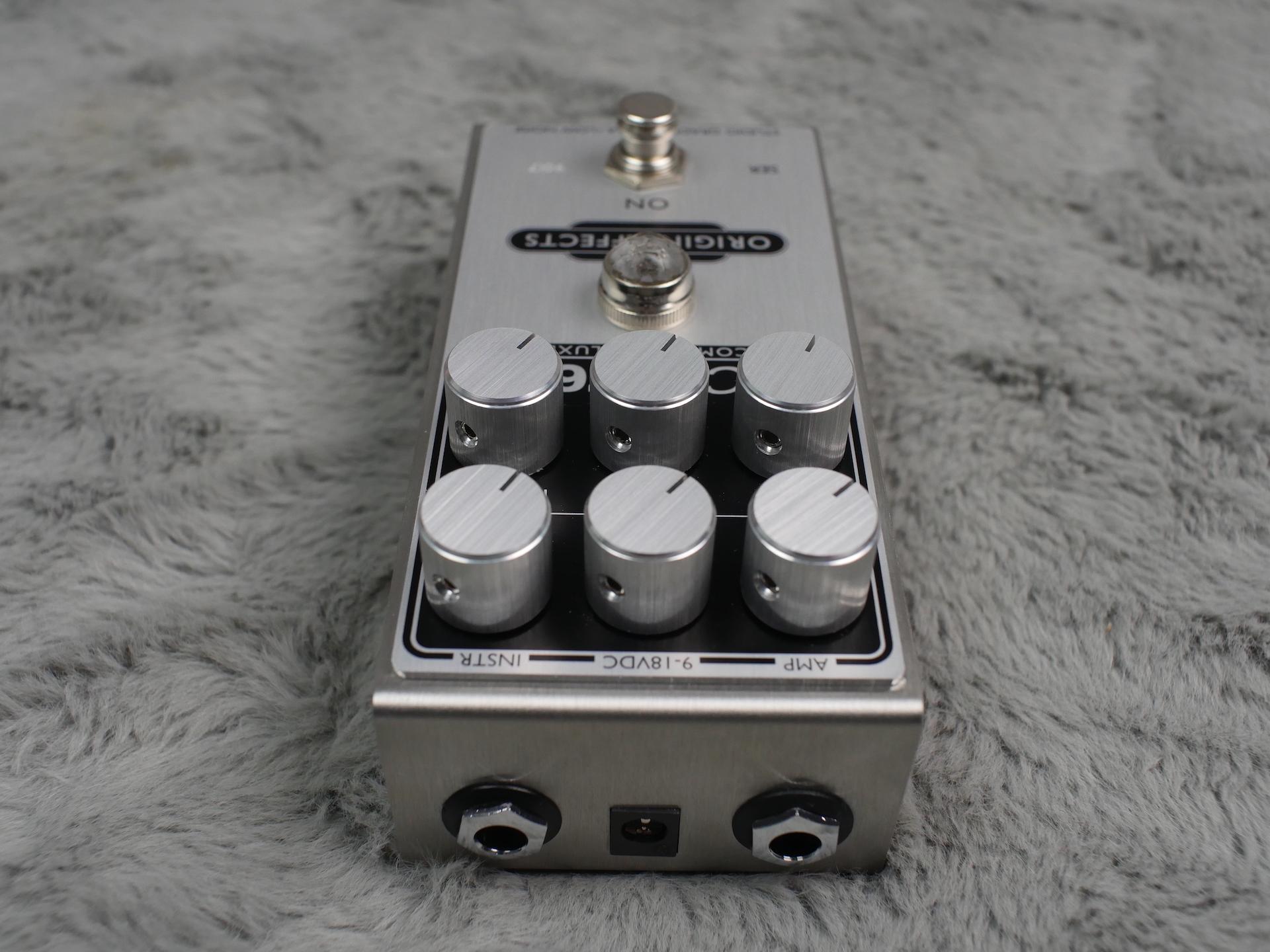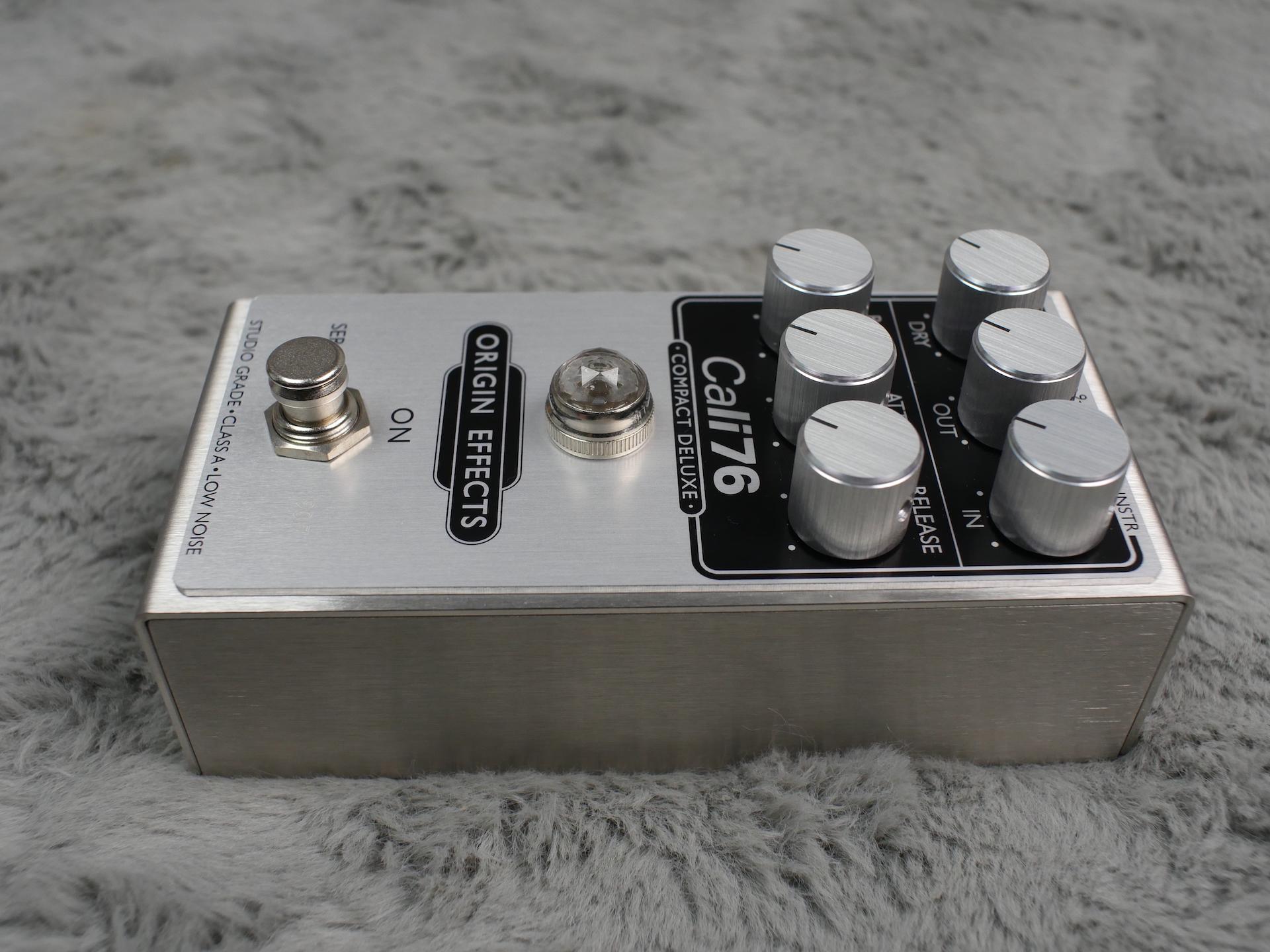 Roll over the image to zoom in
At A Glance:
Model: 1176-style studio-grade FET compressor
What we say…..
Looking for that studio sheen and that final touch to your tone has become a reality with the Cali76 from Origin Effects. The compact, pedalboard friendly design packs an unrivalled punch giving you control over all the important parameters and the ability to mix in your dry signal to retain the natural dynamics of your instrument.
A word from the manufacturer……
We've managed to build all of the functionality from our flagship Cali76 Standard into this little marvel – and we've added the much-requested parallel mix control previously only found on our limited editions.
Separate controls for Attack, Release and Ratio let you precisely tailor your tone, from transparent transient control to flat-out limiting and monster sustain. Meanwhile, the elegant jewel lamp functions as an intuitive three-colour gain reduction meter.
The ace in the hole is the Dry Blend control, which lets you mix your dry signal back in with your compressed guitar tone for true parallel compression. An indispensable studio recording technique, parallel compression gives you all of the tone thickening and increased sensitivity of the Cali76, while keeping hold of the natural dynamic expression in your playing.
It's the ultimate in transparent compression and sustain. By blending your "honest" guitar tone together with more subtle compression, you can also create the kind of three-dimensional, sparkling tone that you're used to hearing on records – not coming out of your amp!
The original Cali76 is a big, beautiful compressor pedal that delivers studio-quality 1176-style compression using discrete Class-A circuitry that's true to the topology and design philosophy of the original.
The Cali76 Compact Deluxe is of the same blood line, sharing the features, performance and pedigree of its larger sibling, but in a smaller package and with parallel compression added on top. A third of the size of the Cali76 Standard, the Compact Deluxe can be housed on even the most congested of pedalboards. Like all of our Compact Series pedals, the Cali76 Compact Deluxe features high-current, discrete, Class-A circuitry for transparent, low-noise performance. We've taken a no-compromise approach to the circuit design using only the best of modern components.
Rugged MELF resistors offer low noise performance and rock-solid reliability. Film and tantalum capacitors offer tight tolerances and superb linearity. Carefully chosen transistors biased at relatively high currents yield a distinct signal-to-noise advantage.
Please note: the Cali76 Compact Deluxe is powered by a mains adaptor only (not included). We've dispensed with the usual 9V battery option, both to save space and to allow us to adopt a high-current approach, yielding lower noise levels and superior tone.
Add To Your Wishlist
Send to a friend
Recommend this to a friend by entering their email address in the box below.