Ivison Guitars The '59 DC Cherry
Ivison Guitars The '59 DC Cherry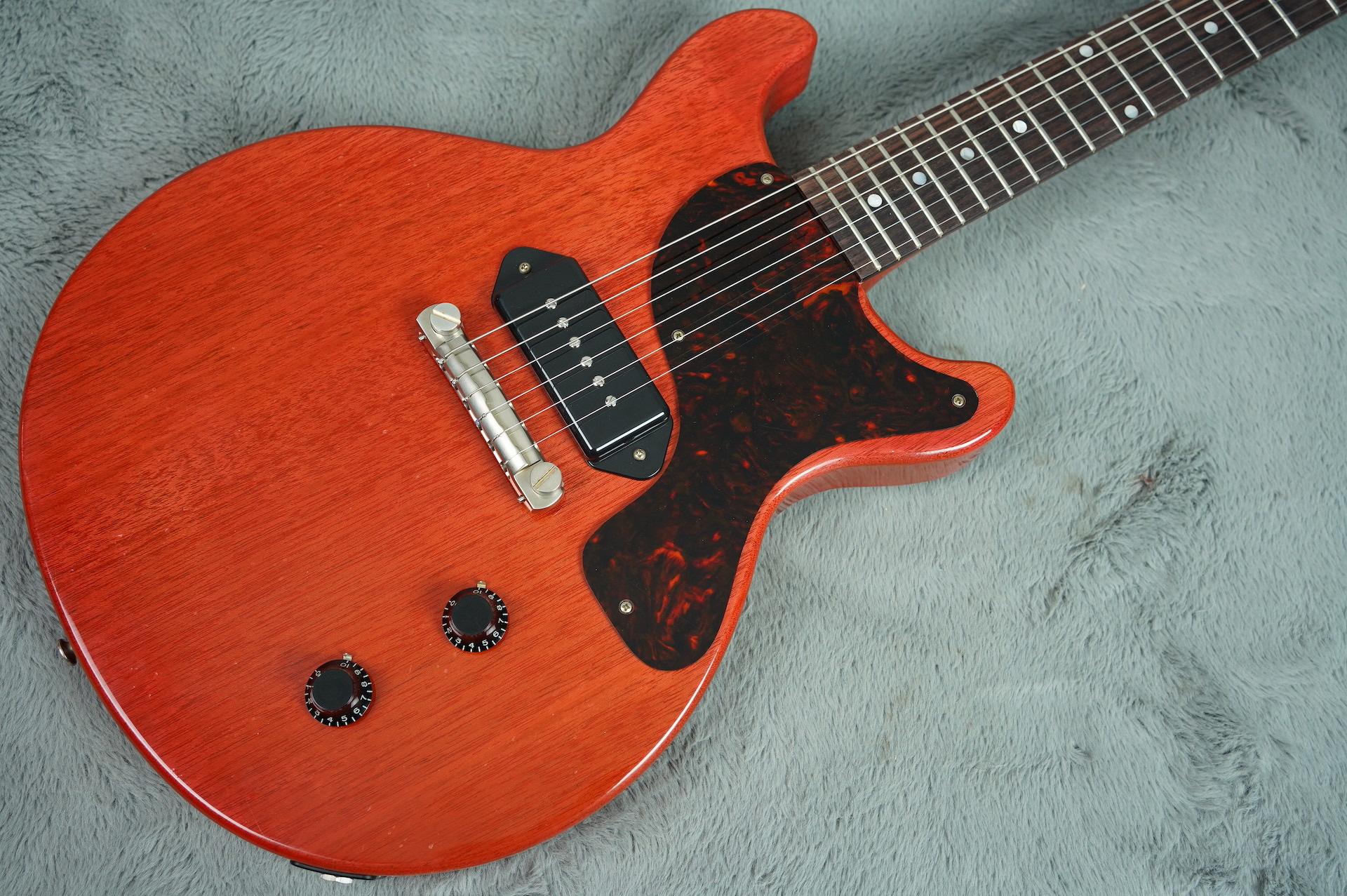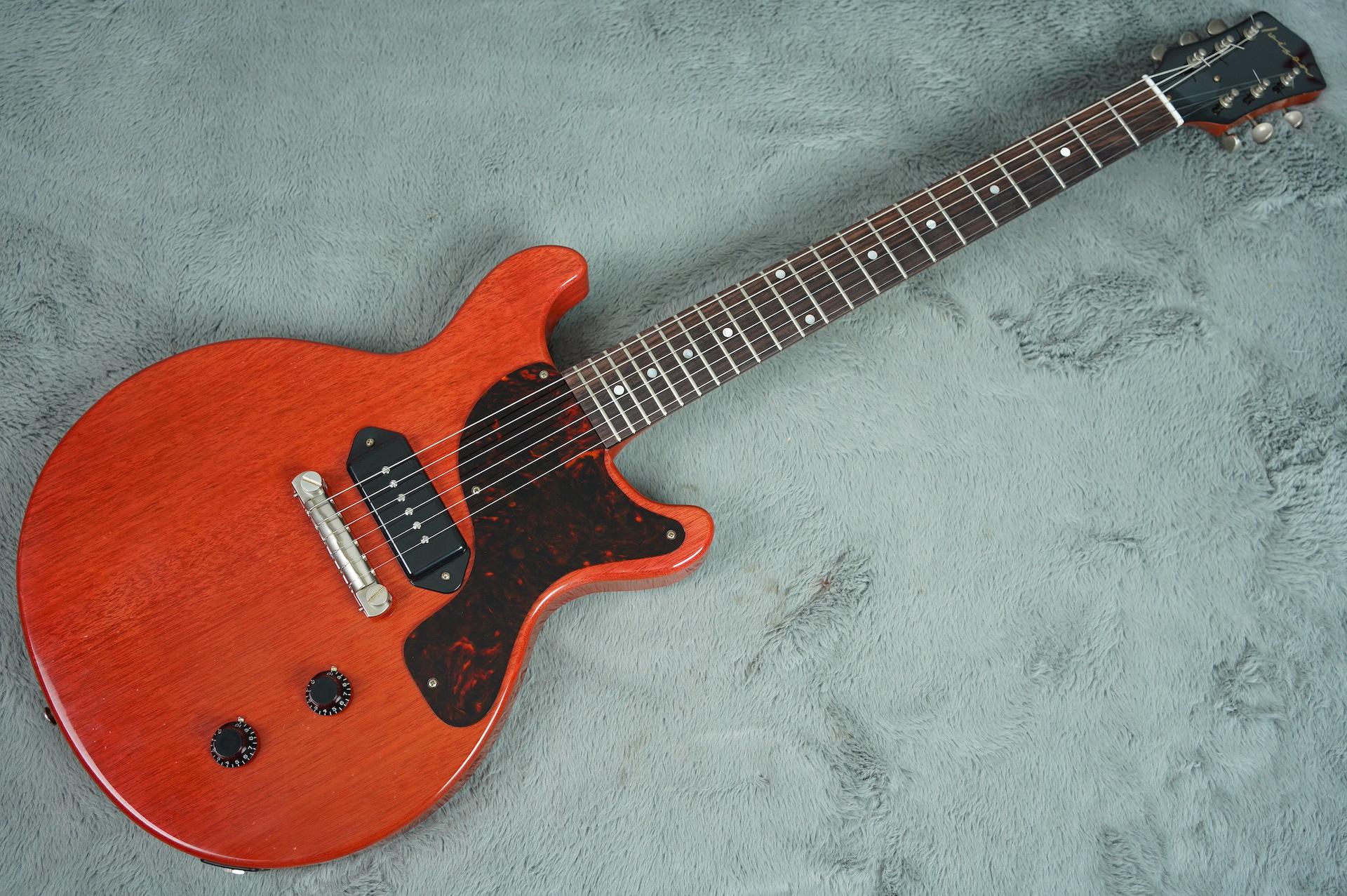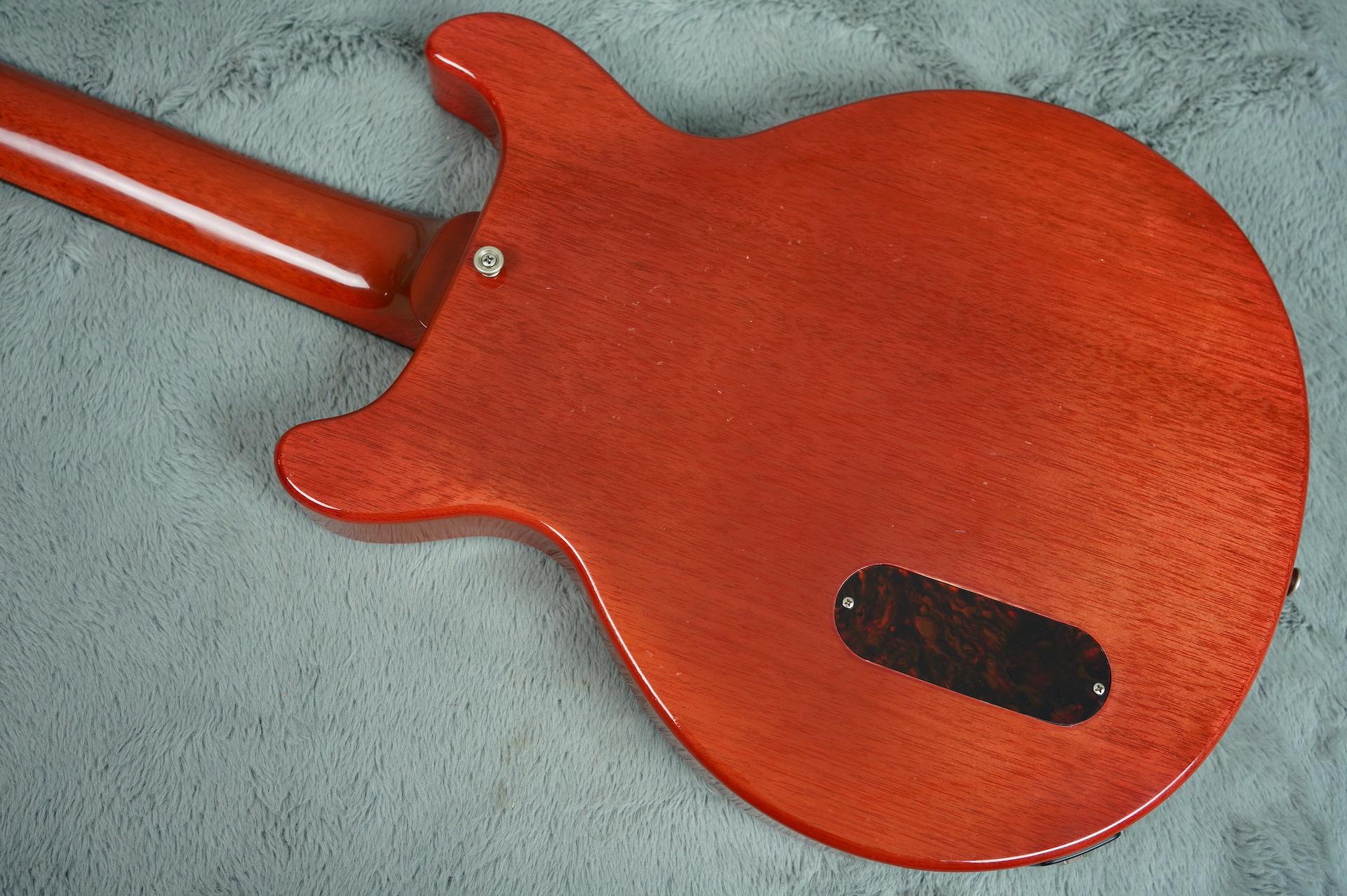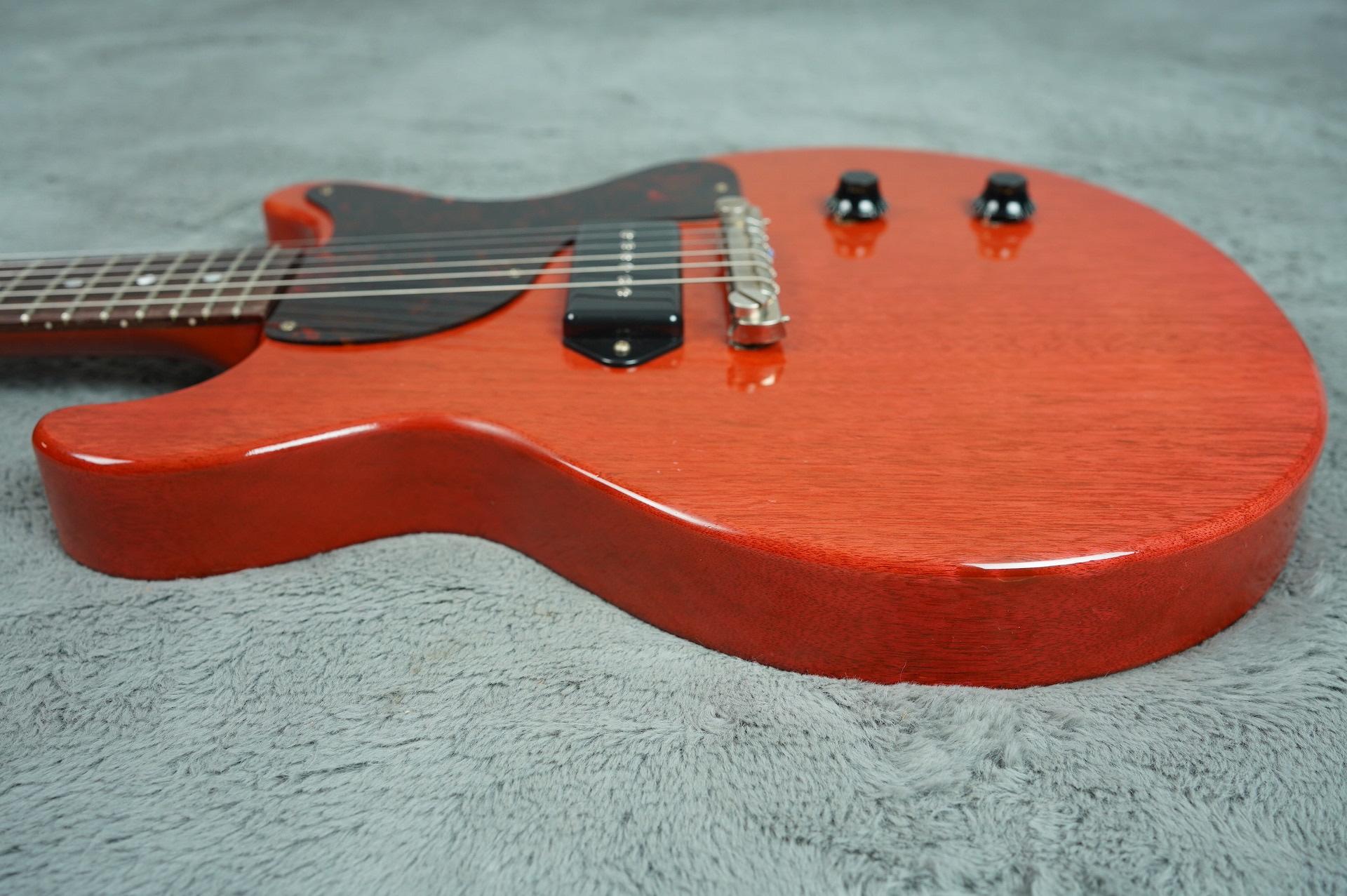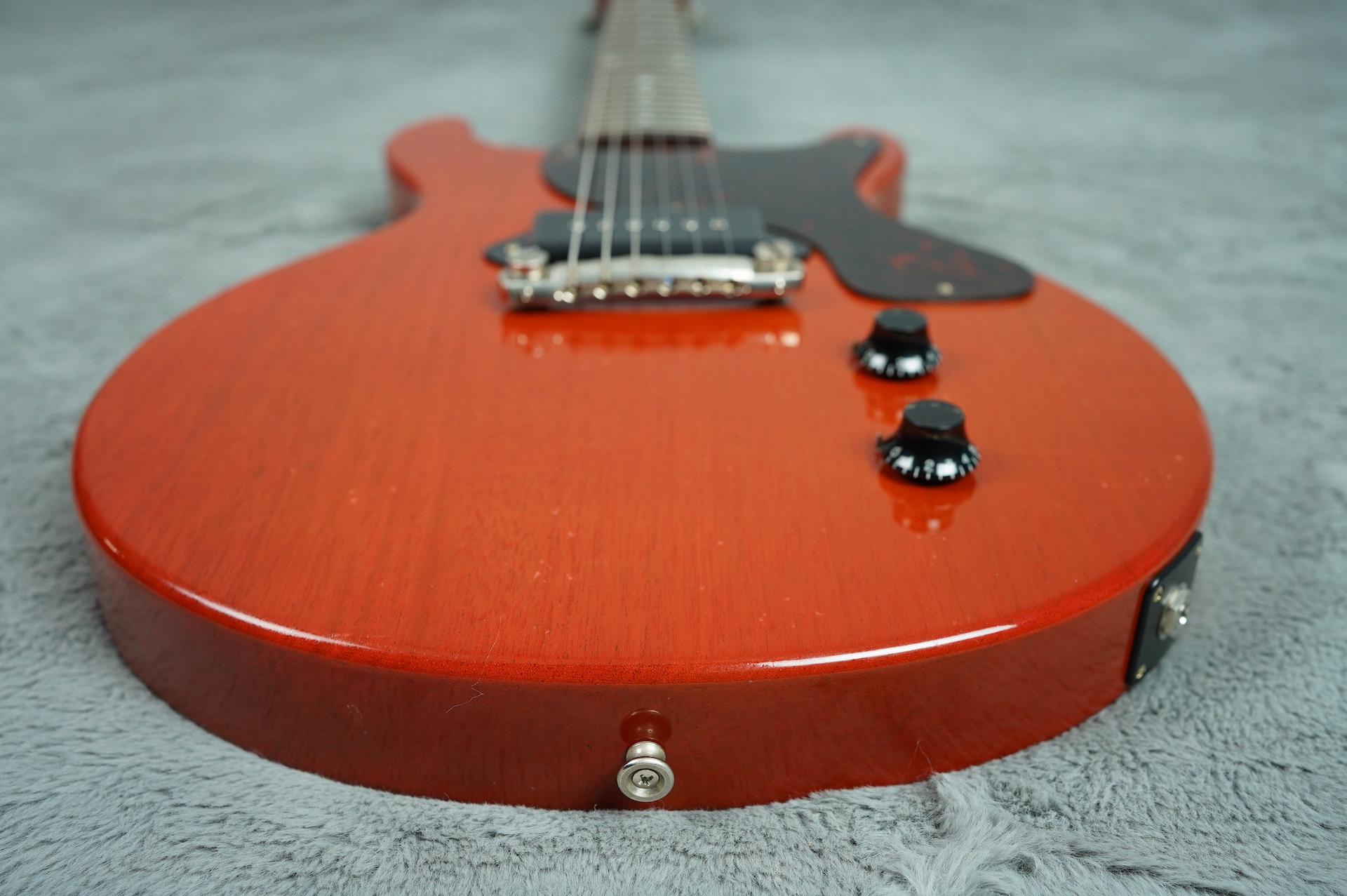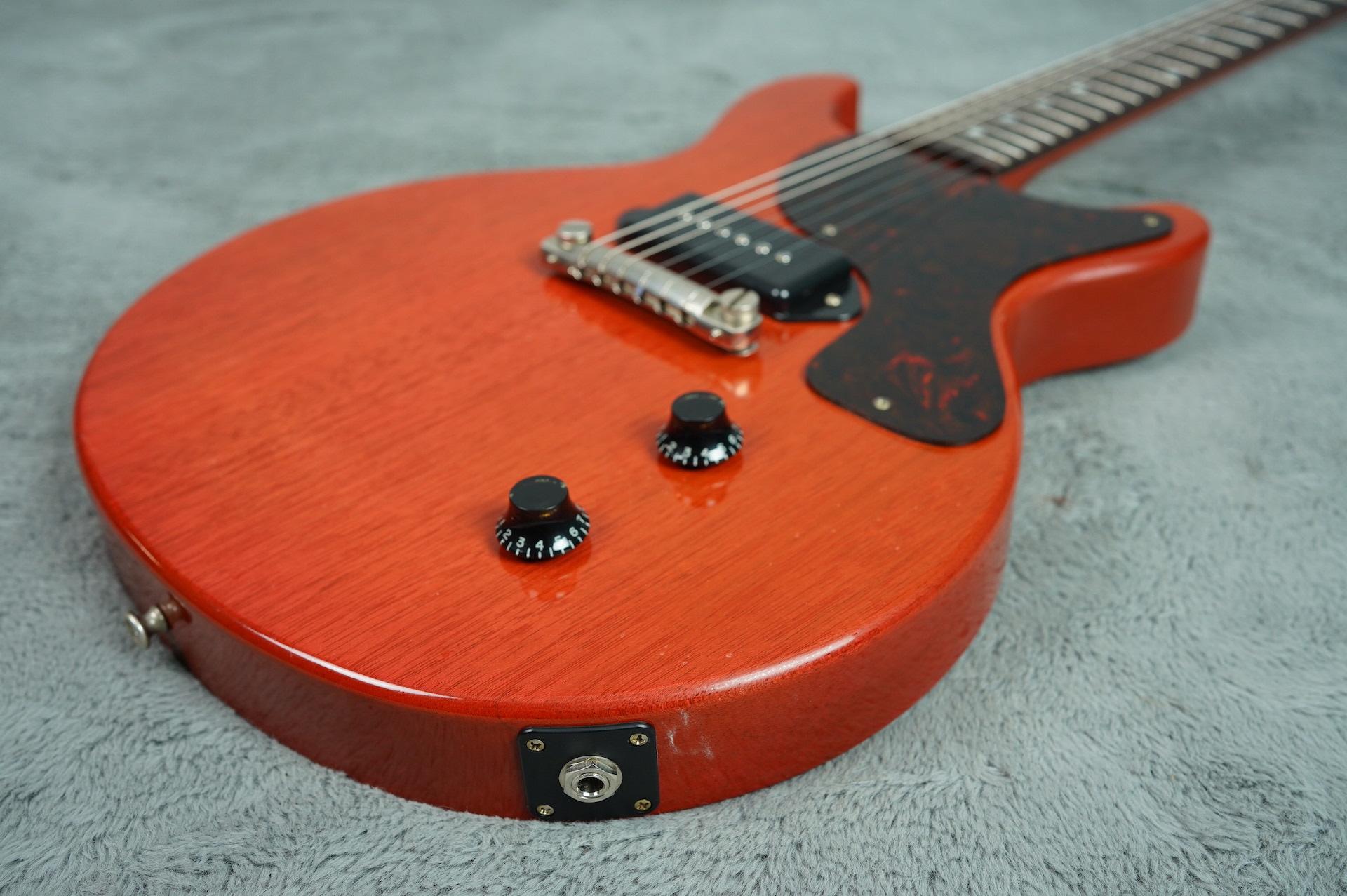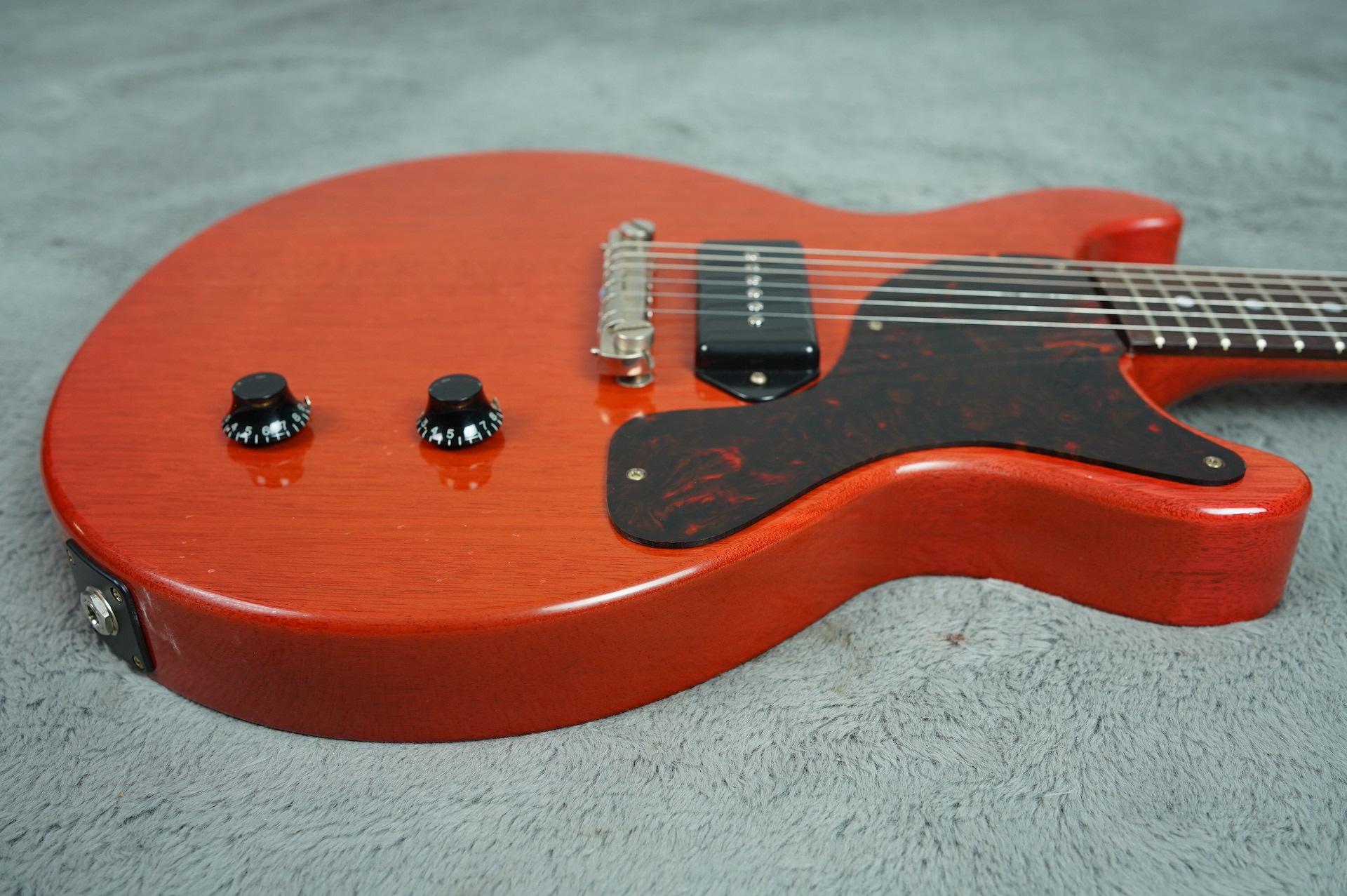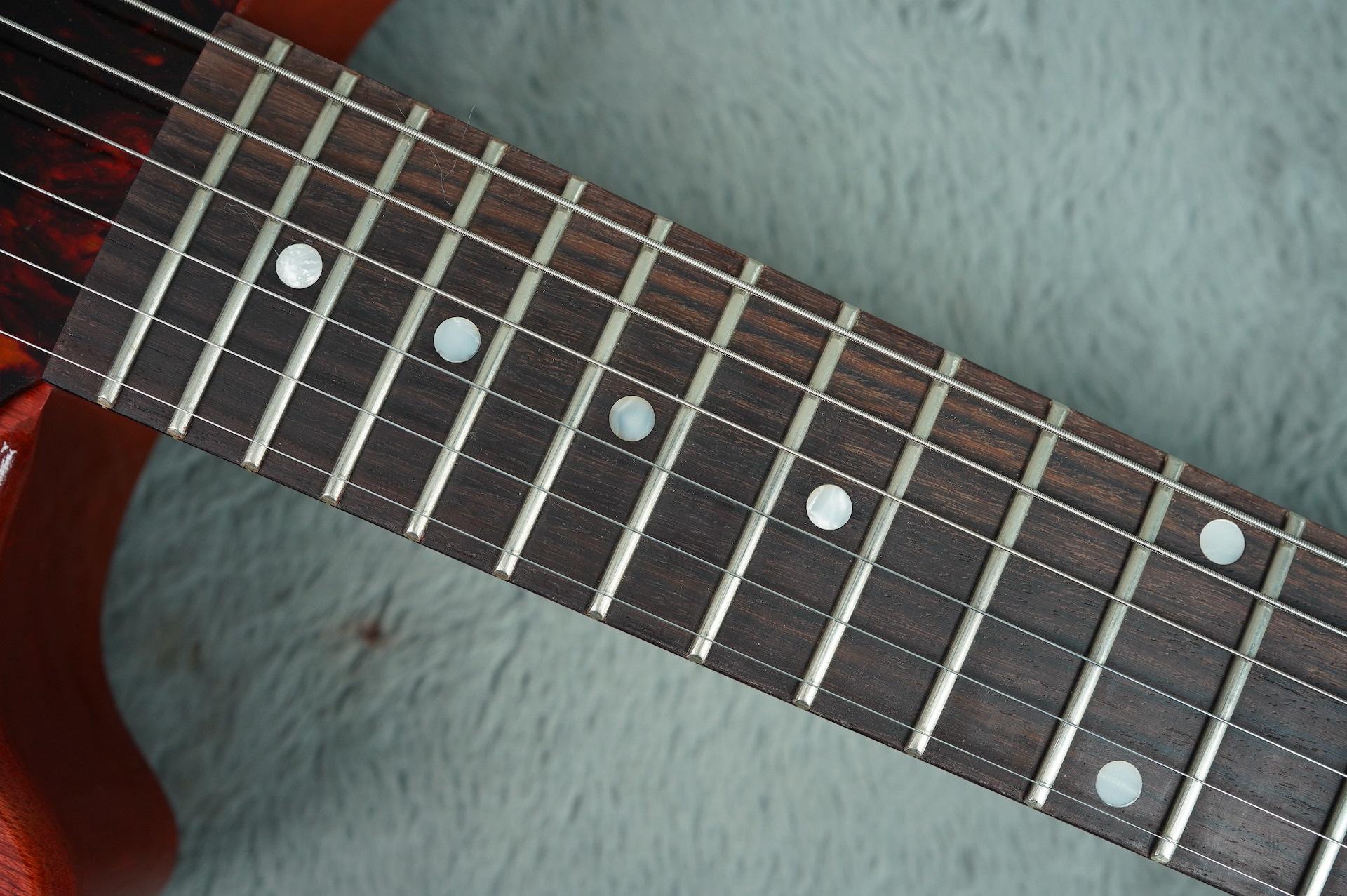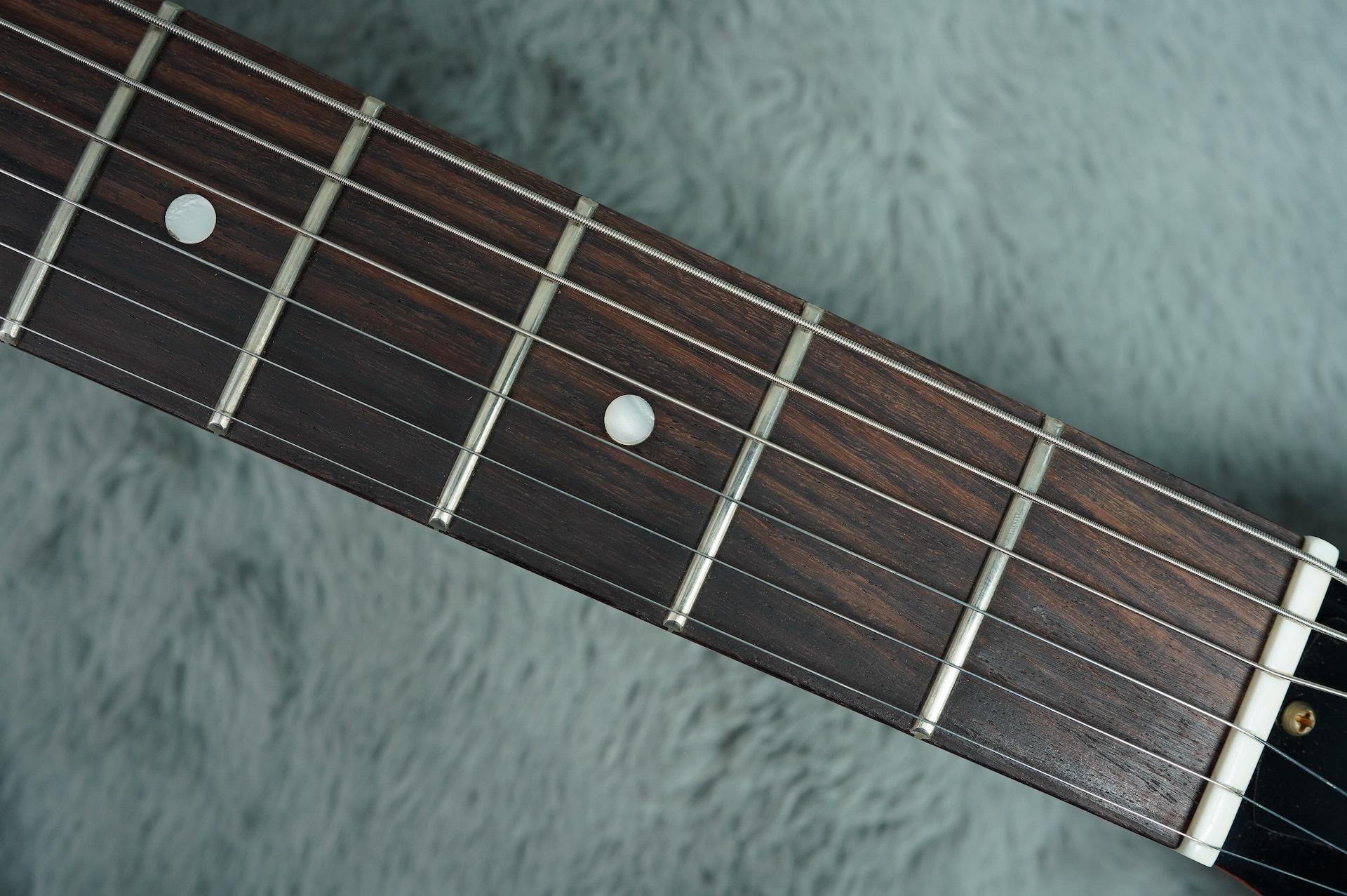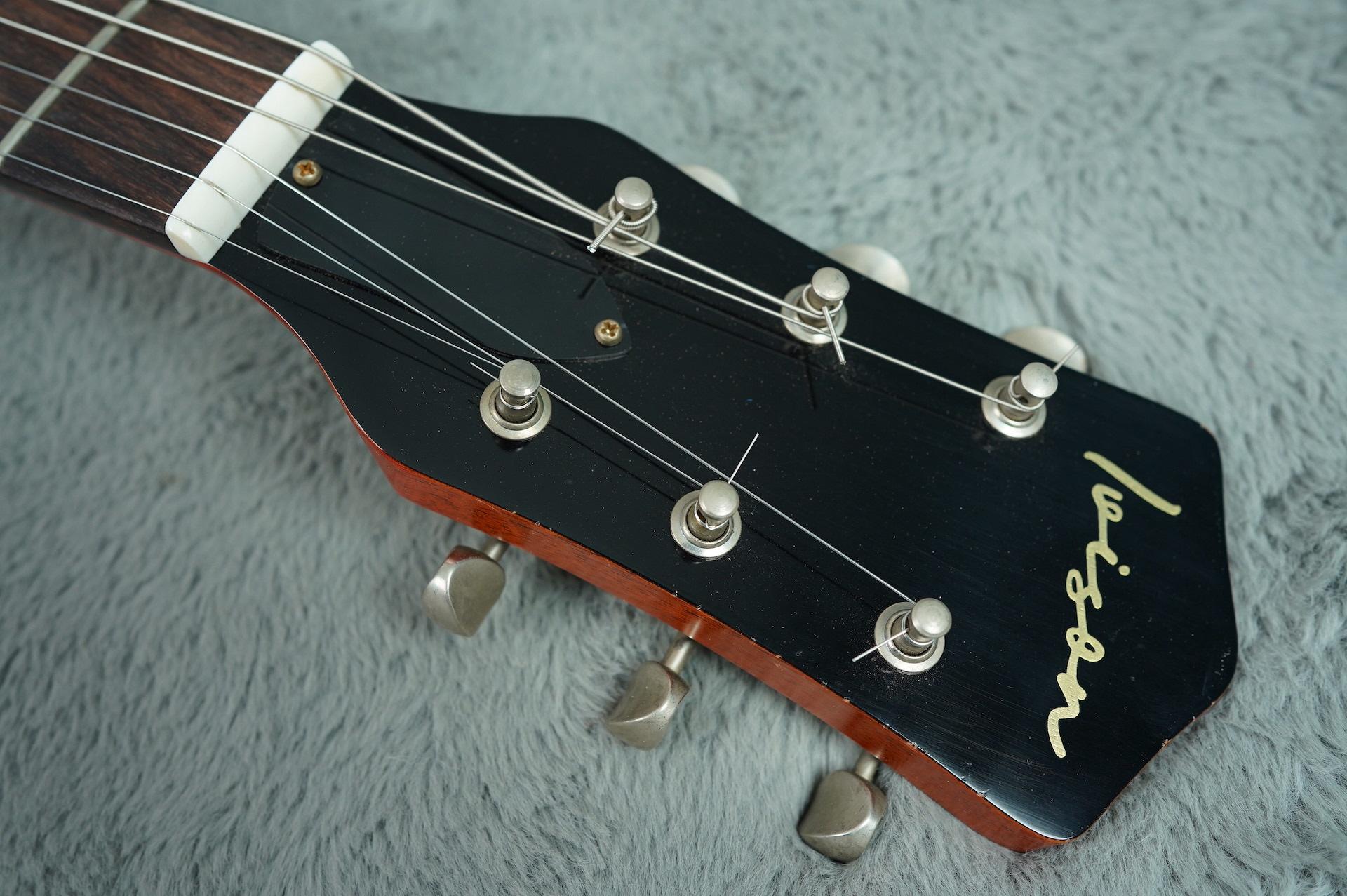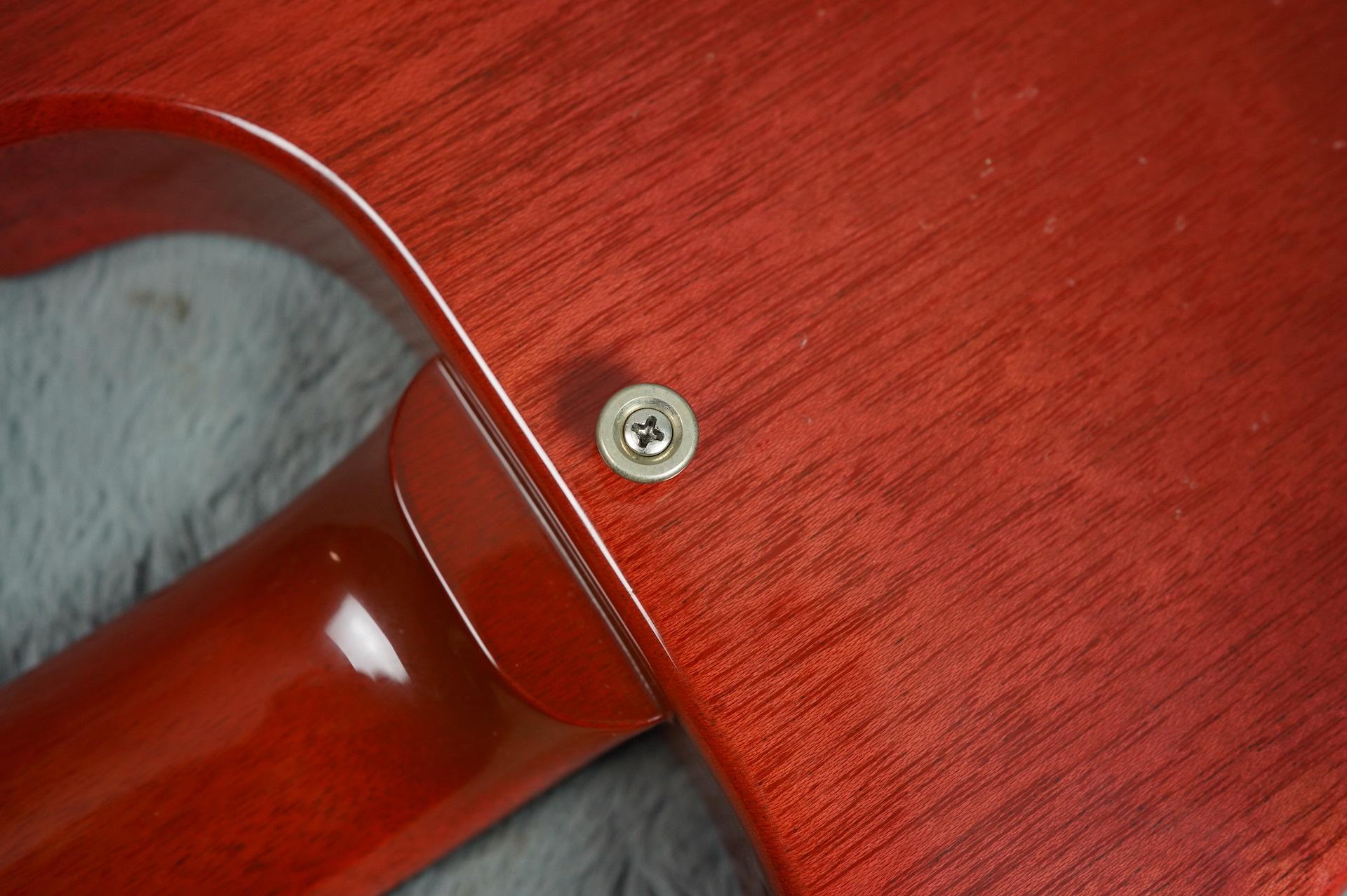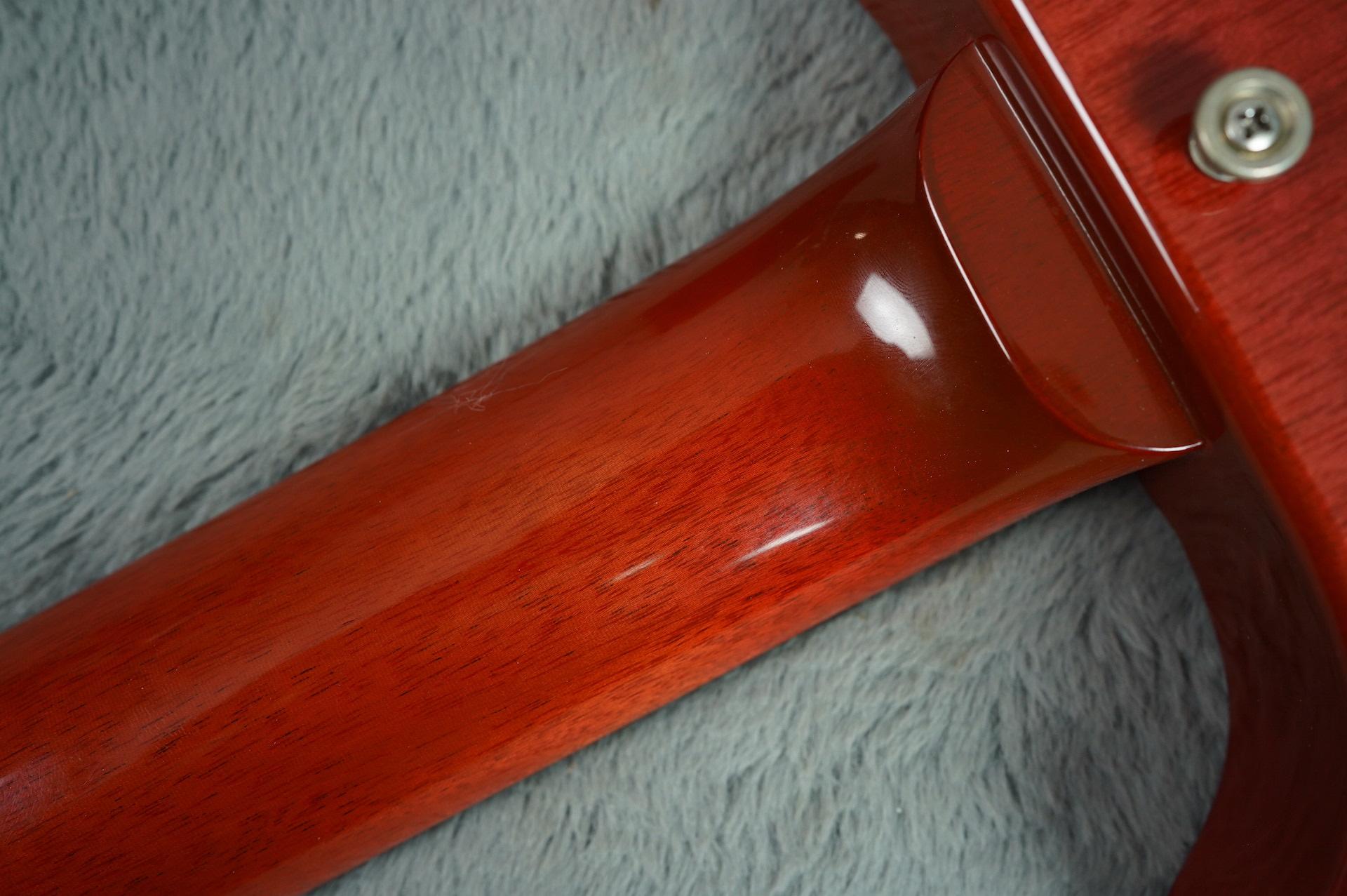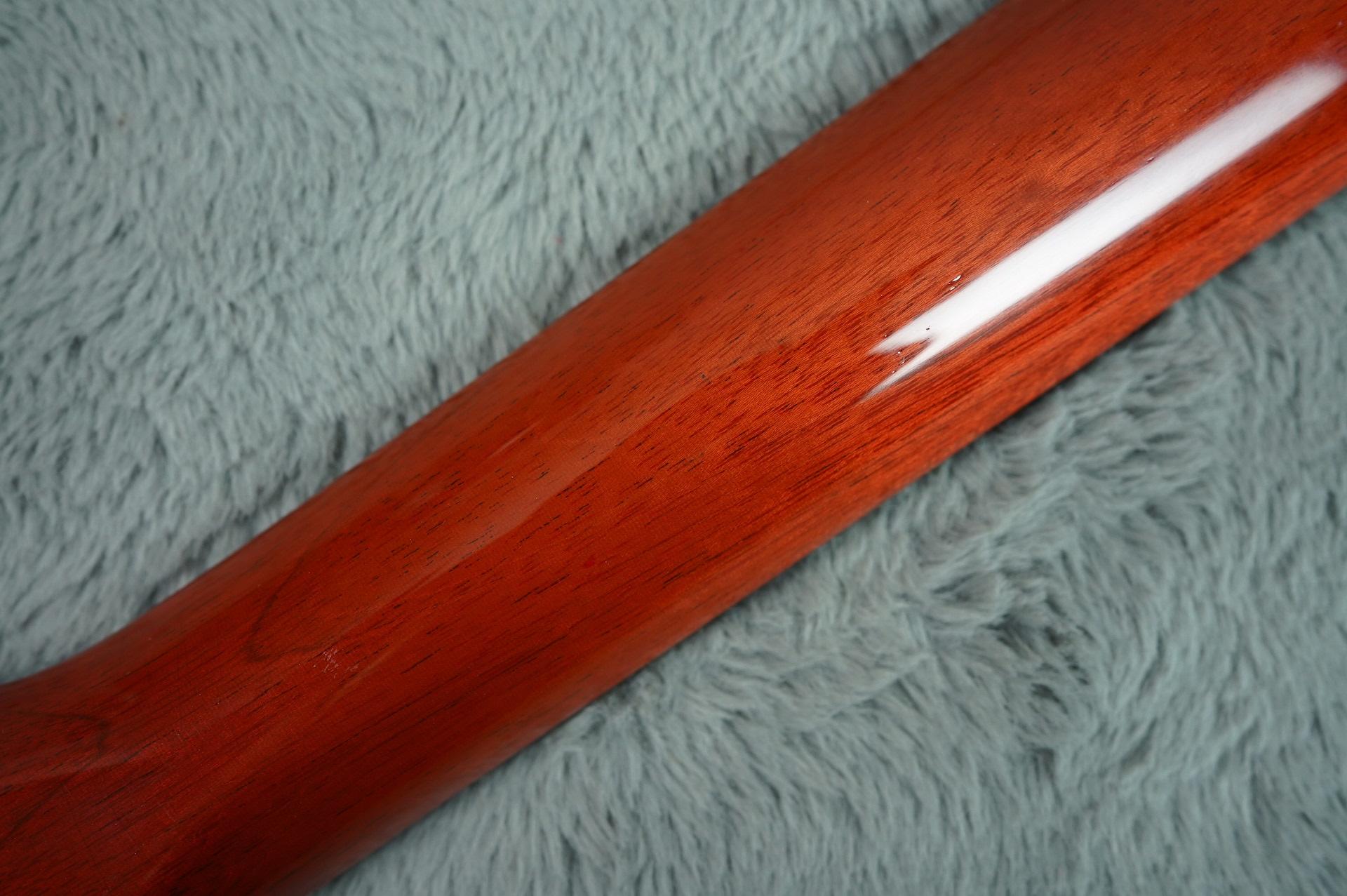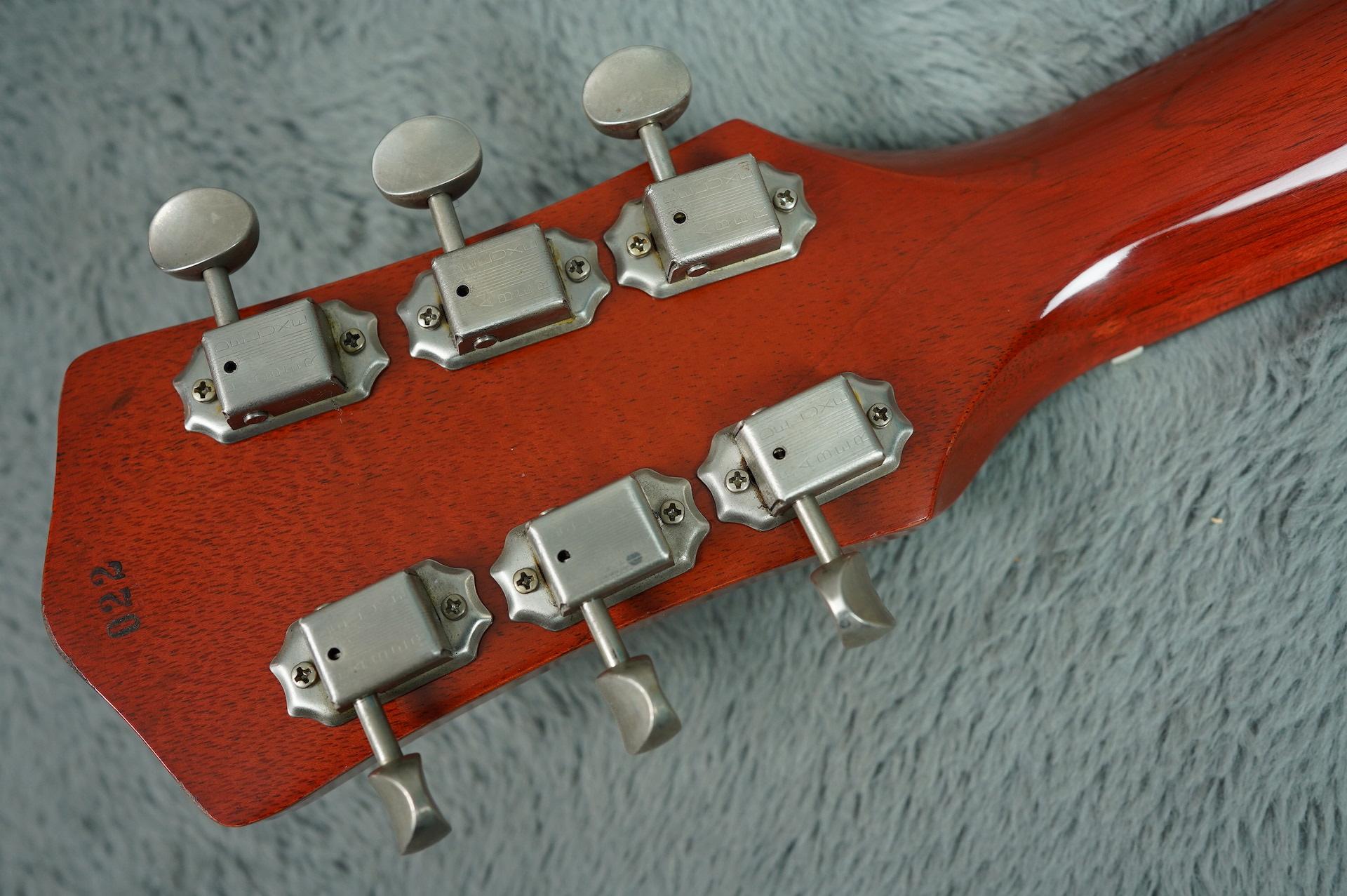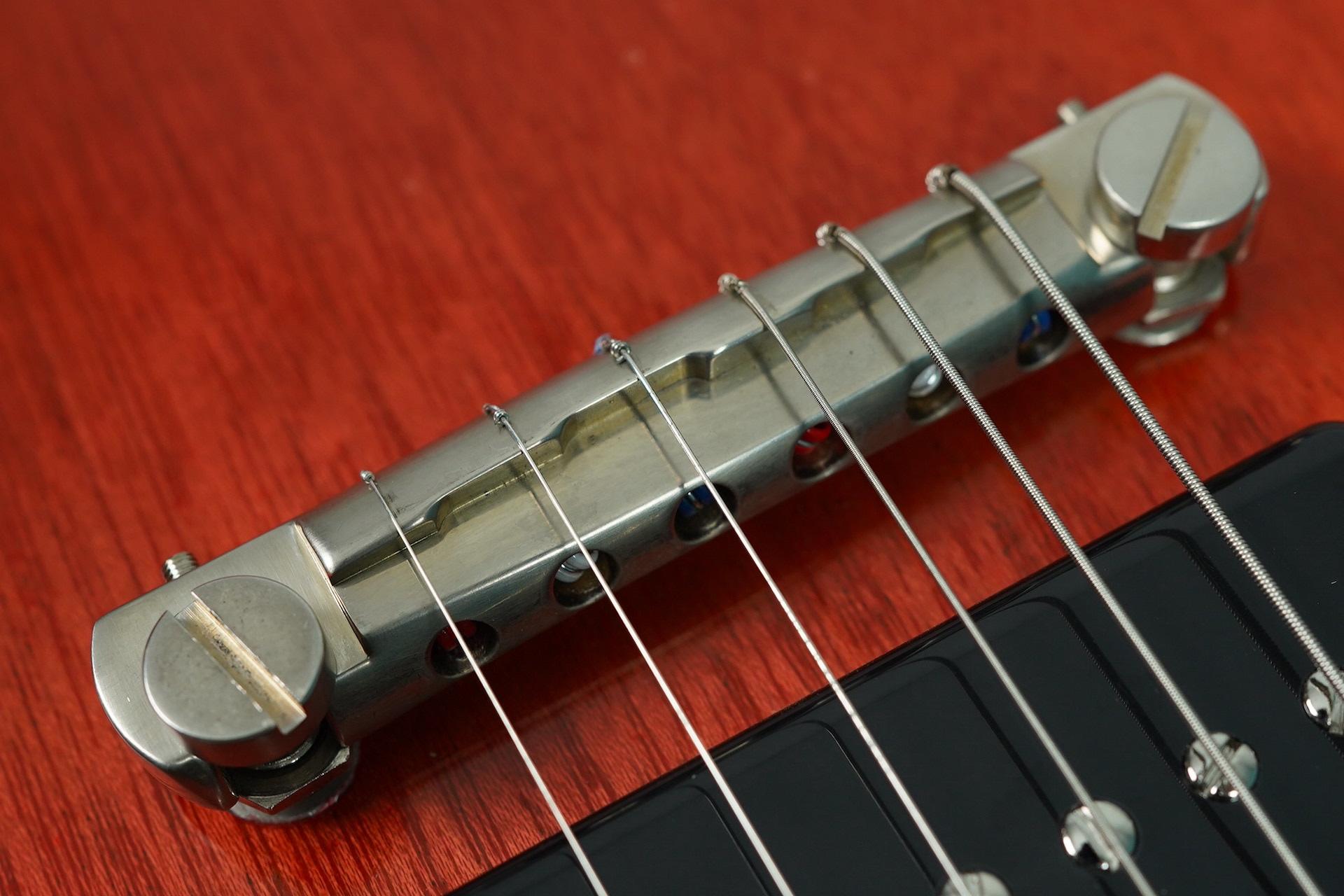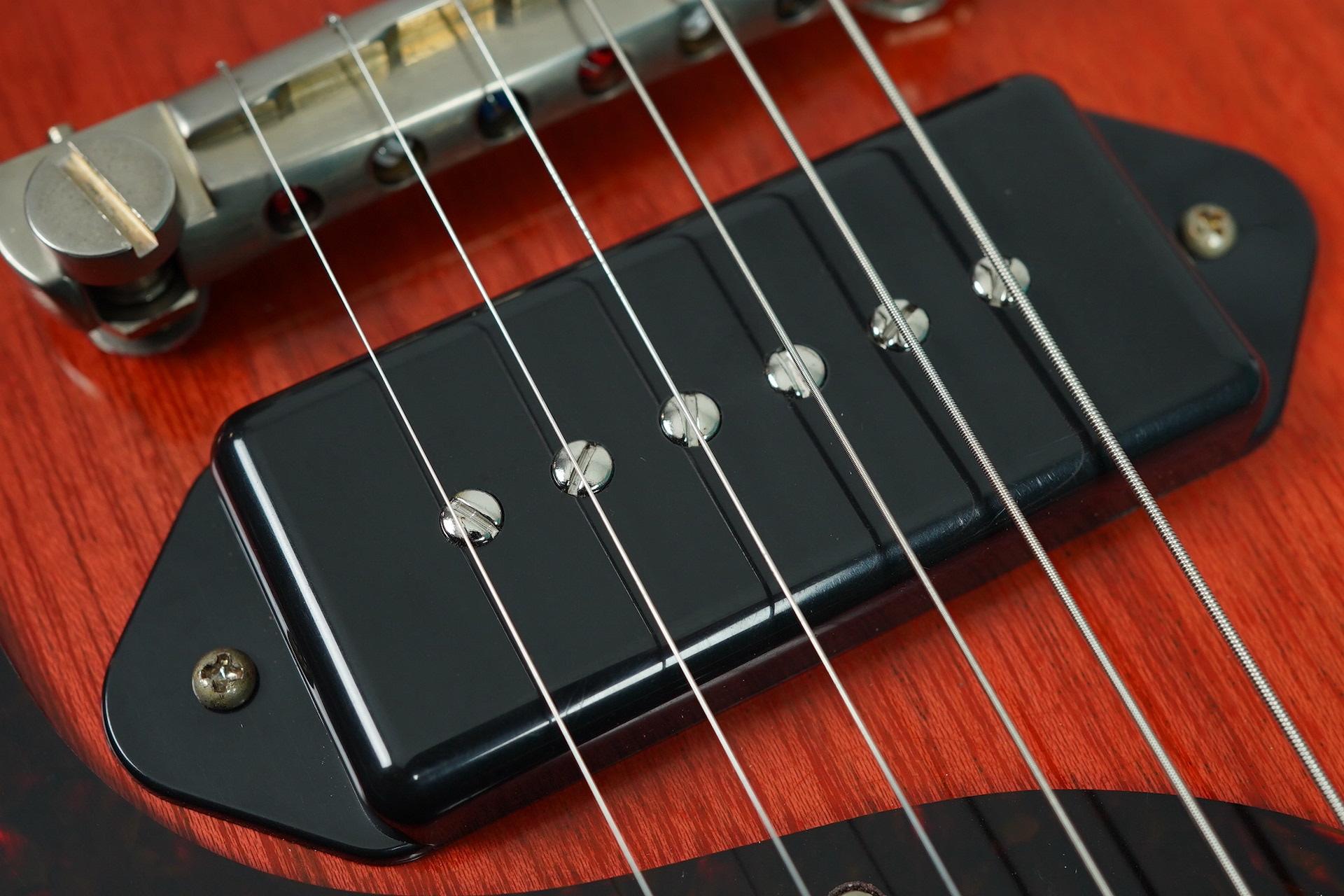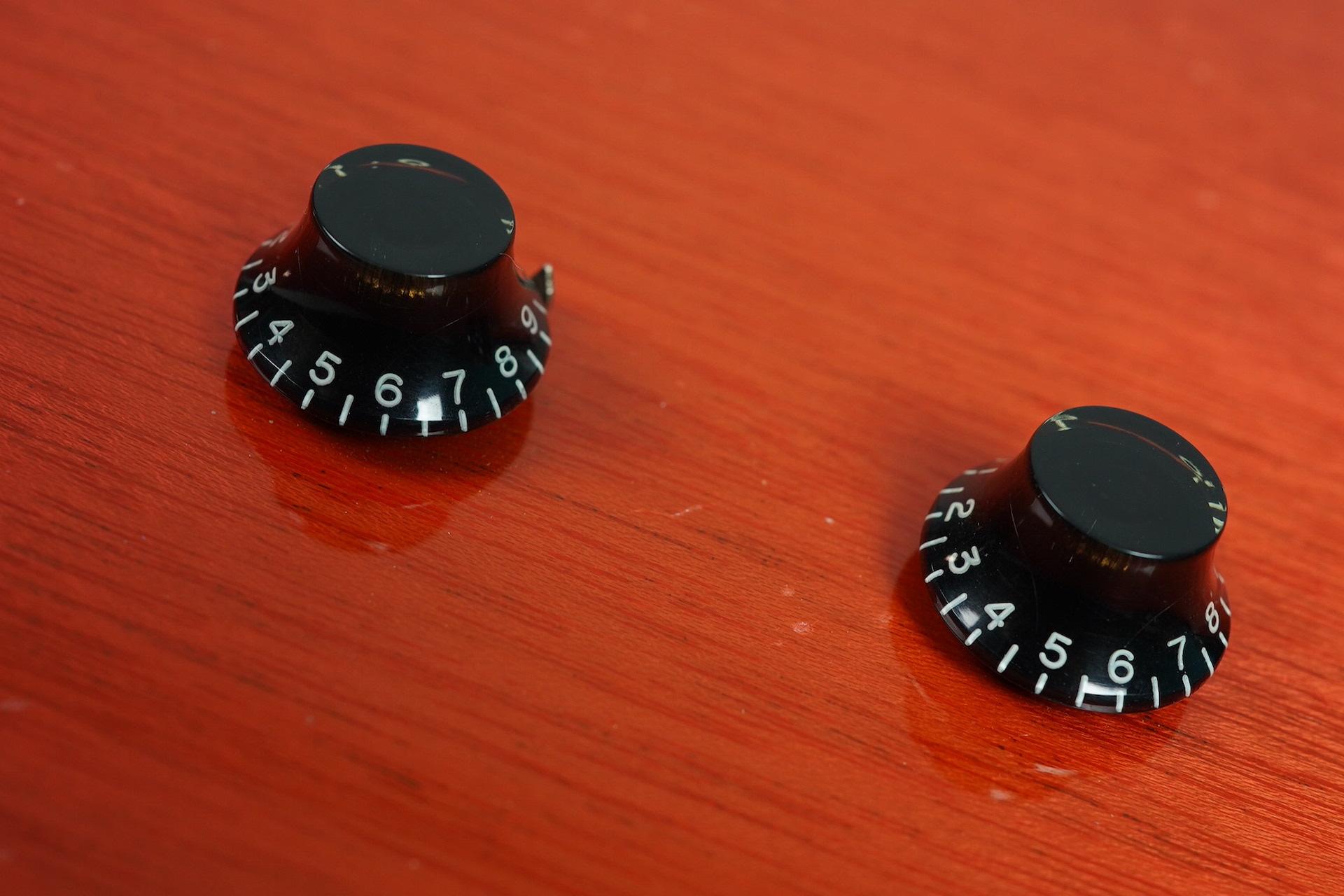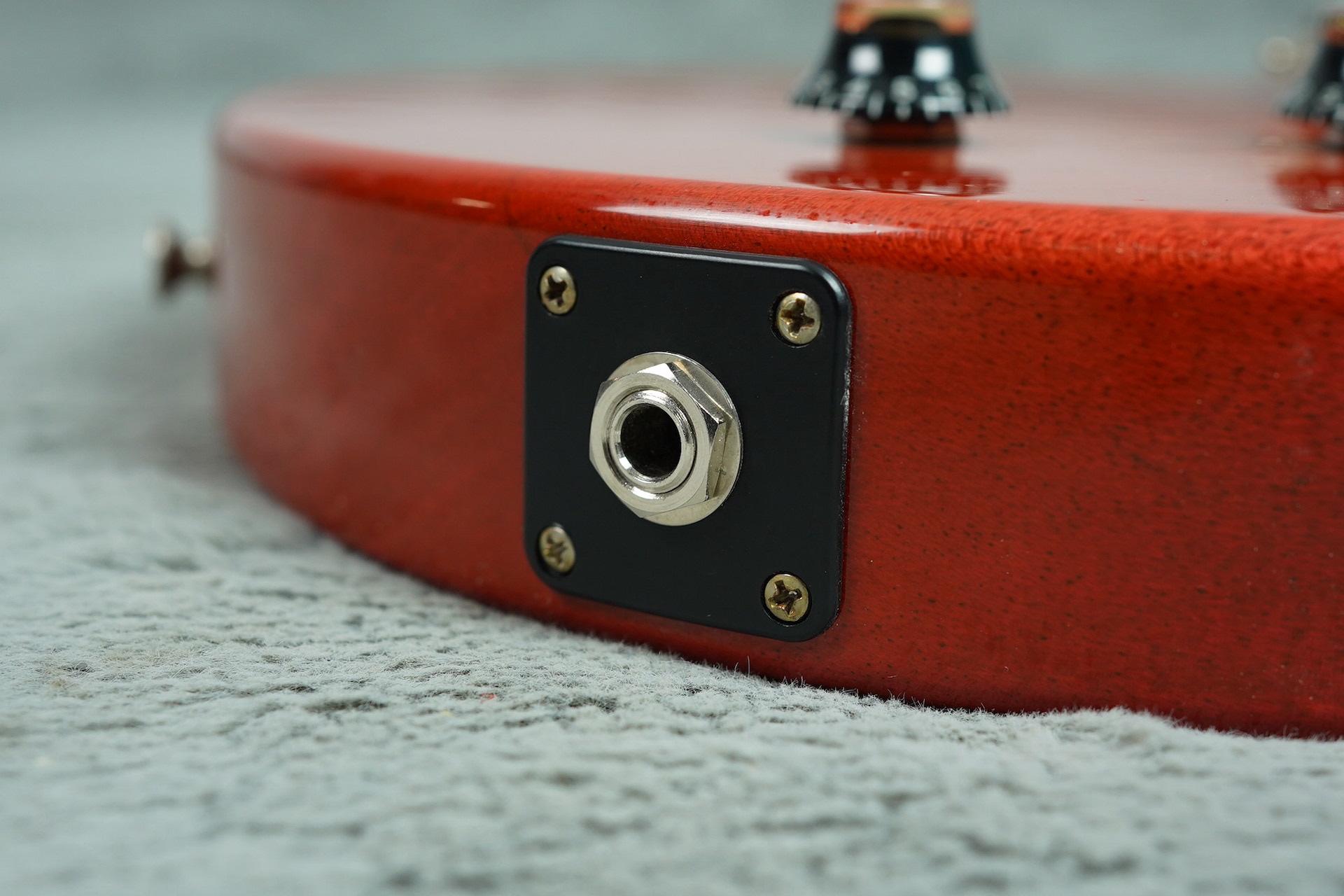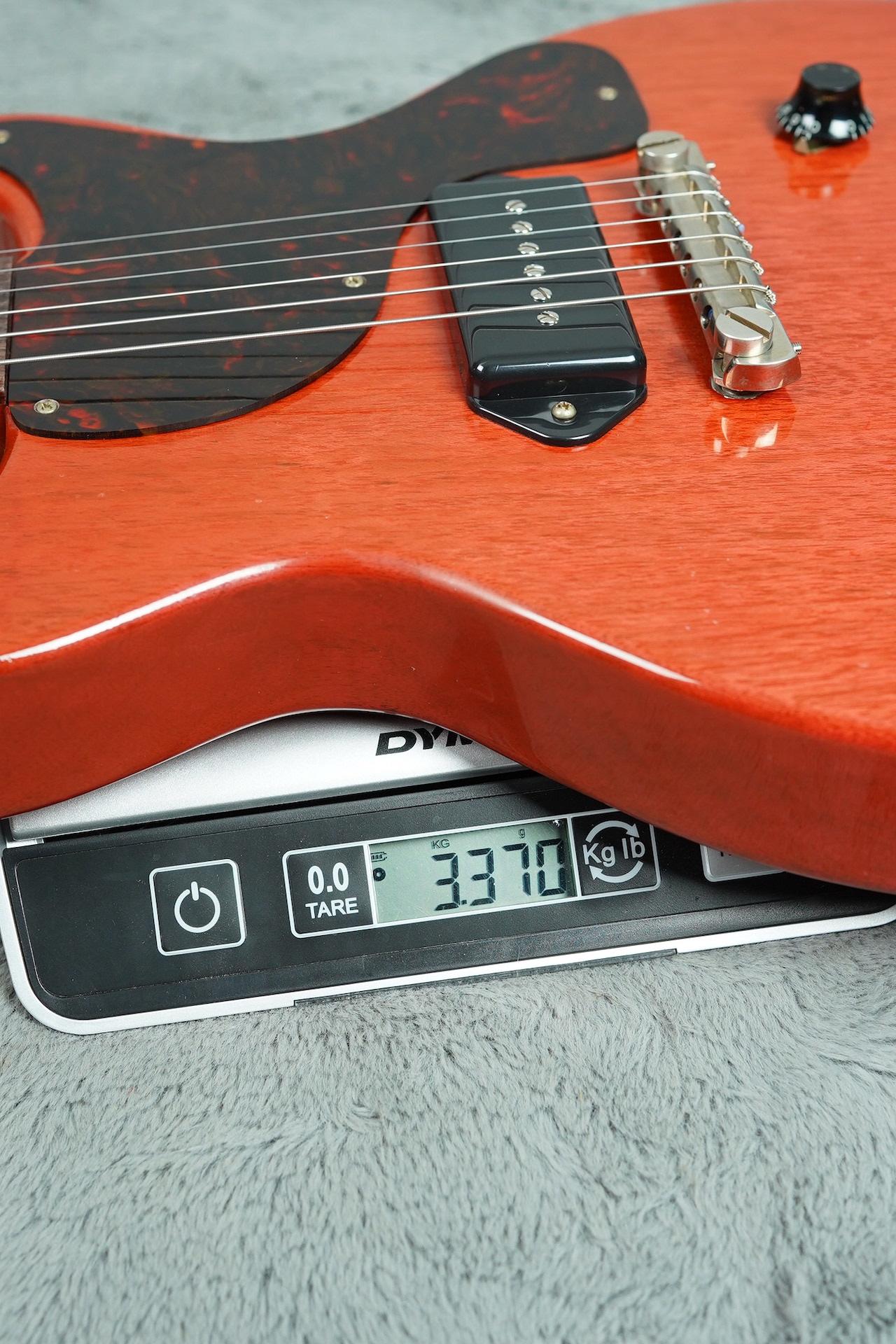 Roll over the image to zoom in
At A Glance:
Model: The '59 DC
Year: 2022
Finish: Cherry
Weight (kg): 3.37
---
Case: Hiscox Liteflite
Fingerboard: Indian Rosewood
Tuners: Faber Aged
Pickups: Sunbear SB90 Dogear Alnico IV
Hardware: Faber Aluminium Compensated Bridge and studs
Neck Profile: '59 profile
Pots: CTS True Vintage Taper 500k Pots
---
We're over the moon to be able to finally offer these stunning guitars by Neil Ivision of Ivison Guitars. Handmade with an incredible attention to detail in Worcester, this DC represents the first of a range of guitars we will be introducing over the next few months.
Made using measurements taken from a 1959 DC, Neil has crafted a guitar that not only looks the part but immediately familiar. So much more than a replica, this feels like an improvement on the design, using the best quality woods and components with a craftsman's touch that evokes the magic of the original. Design factors such as the 17 degree headstock angle, correct radius body rounder and cellulose pickguard cut to exacting measurements are the icing on the cake.
Acoustically this guitar is impressively loud with a clear, bell like resonance and a monumental sustain. Plugged in it just a feast of tone making you question why you'd ever need two pickups or in fact any of your other guitars again. The neck is comfortable and the Faber bridge keeps the tuning in check all the way up the neck.
We're so happy to finally be able to offer these guitars here at ATB as they are a testament to Neil's painstaking attention to detail and luthiery skill which more than measure up to their iconic inspiration.
A word from the manufacturer….
Ivison Guitars is a small, boutique electric guitar company based in Worcester, UK.
All our guitars are hand built to order, one at a time, from raw lumber selection to the hand buffed finish using the finest quality materials available, using traditional construction methods and techniques.
We use Honduran & African Mahogany, Eastern Maple, Indian Rosewood, Hide Glue, Celluloid Inlays, Celluloid Binding and Pickguards, Aniline Dyes, Non-Plasticised Nitrocellulose Lacquer and the finest pickups available, hand wound specifically for us here in the UKThe '59 DCThese guitars are my take on the classic set neck student models of the 50's. Measurements were taken from an exceptional '59 DC to produce a vintage looking, sounding and feeling guitar that is a stone cold classic!Using the same materials and construction techniques as the Hurricane, these guitars have their roots firmly in the 50's but with the added playability and reliability of a modern, hand built guitar.
I have owned some incredible original examples of these guitars from '55 though to '63 and have painstakingly taken the measurements of each one to build a vintage inspired guitar with modern playability and function but without the vintage price tag.
1 piece African Mahogany Body
1 piece Honduran Mahogany Neck
Indian Rosewood Fingerboard
17 degree headstock angle
Correct body roundovers
Single action truss rod
Maple filler strip
'59 Neck Profiles
Celluloid Dot Inlays
NOS 50's Celluloid Pickguard cut from actual 1957/59 pattern.
P90 Handwound in the UK
Faber Aluminium Compensated Bridge
Faber Studs and Anchors
Aged Kluson tuners
CTS True Vintage Taper 500k pots
Orange Drop Capacitor
Switchcraft Jack
Art of Ageing Knobs & Pointers
Lightly aged 100% Nitrocellulose finish
Serial number in genuine 50's font
Add To Your Wishlist
Send to a friend
Recommend this to a friend by entering their email address in the box below.