Early 60's Binson Echorec 2 T7E - Dan Coggins serviced
Early 60's Binson Echorec 2 T7E - Dan Coggins serviced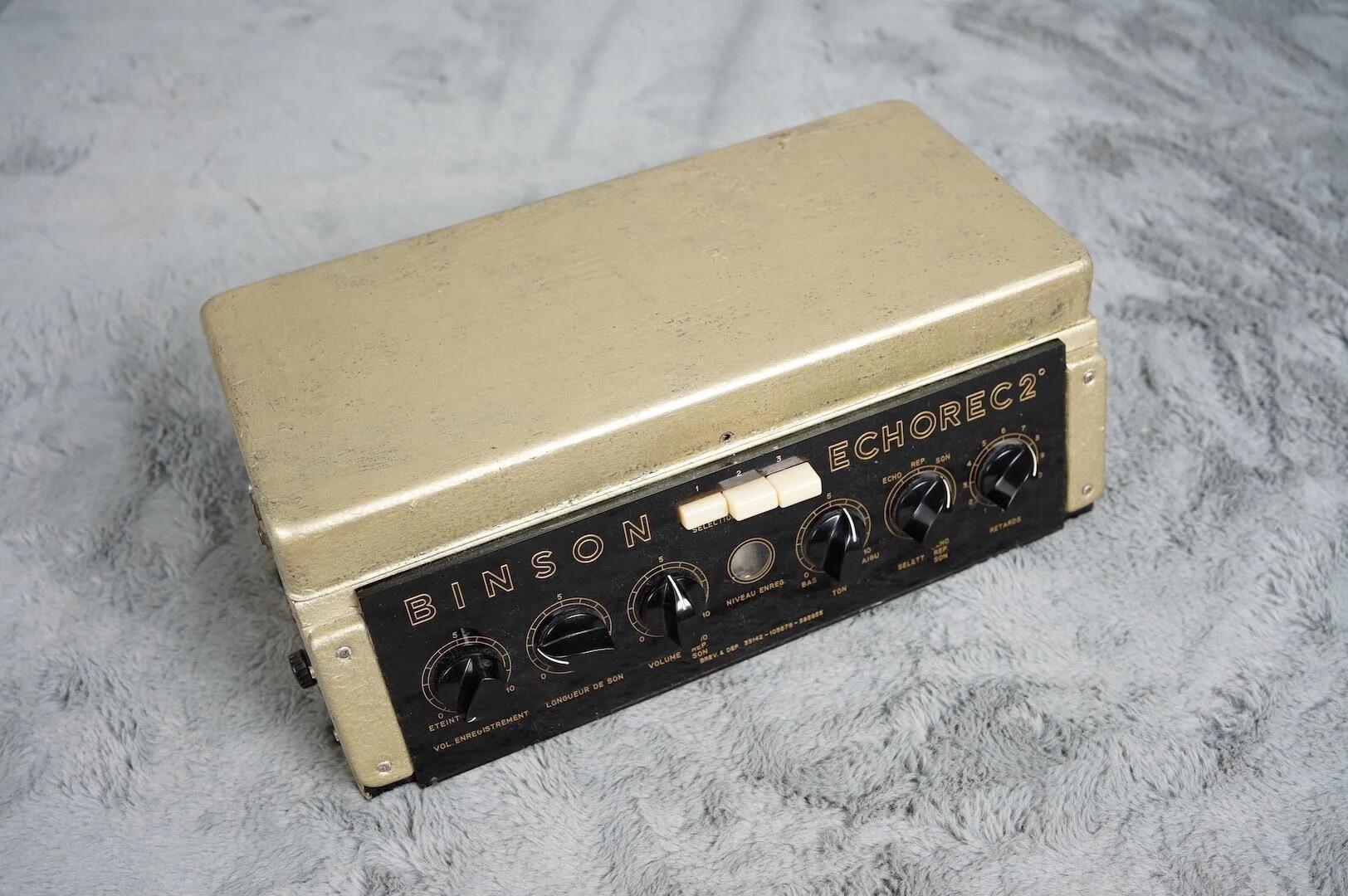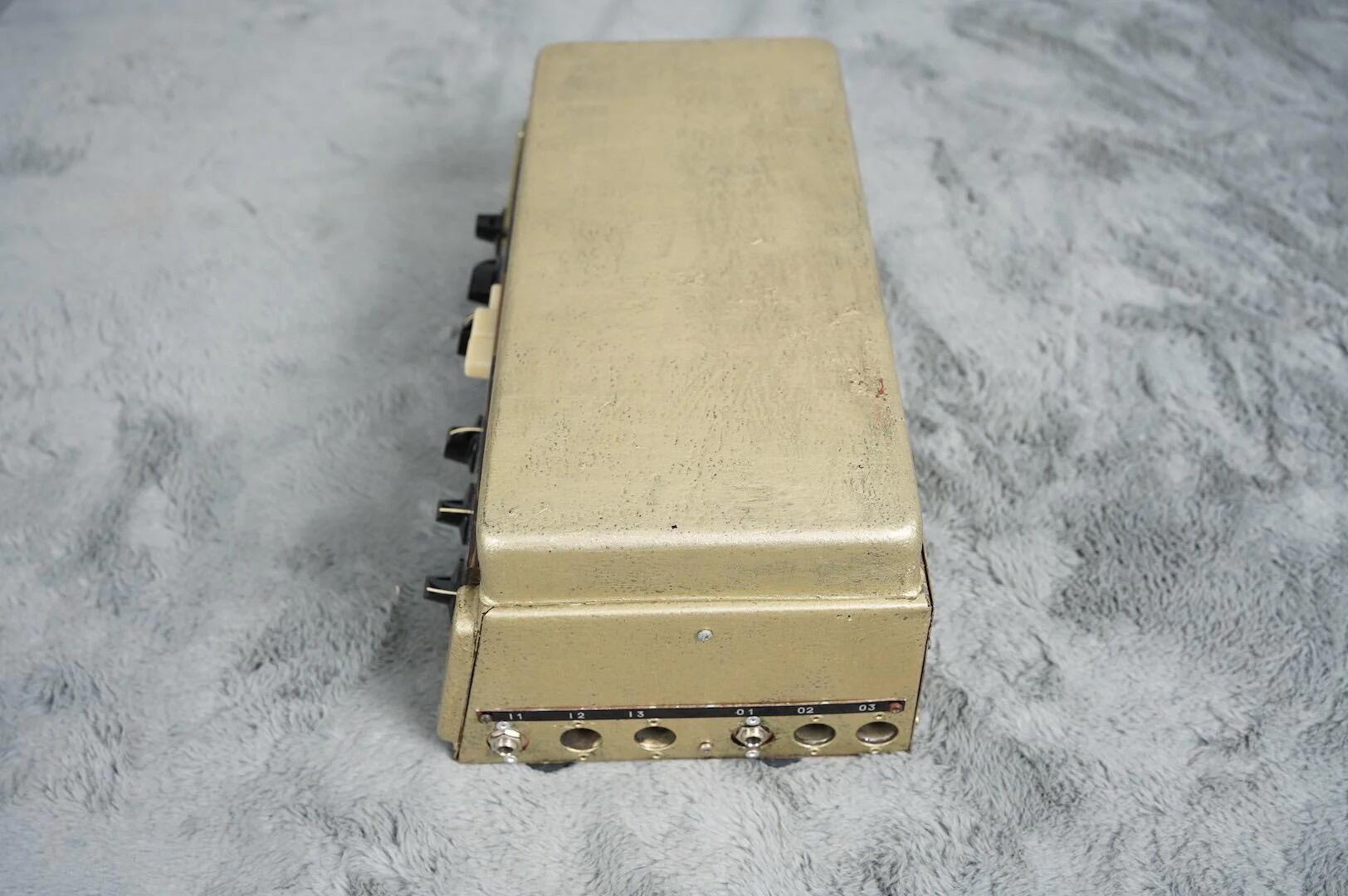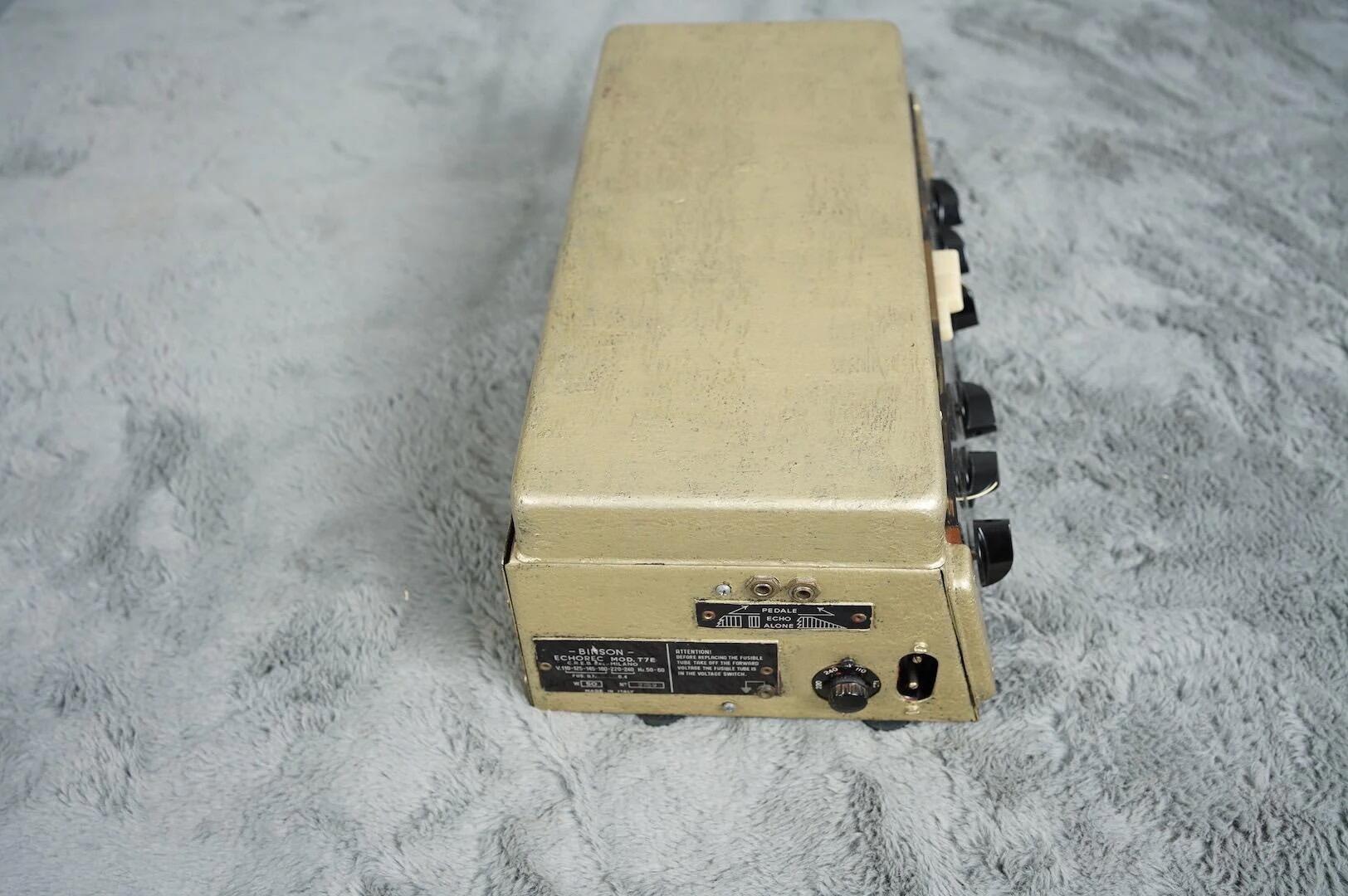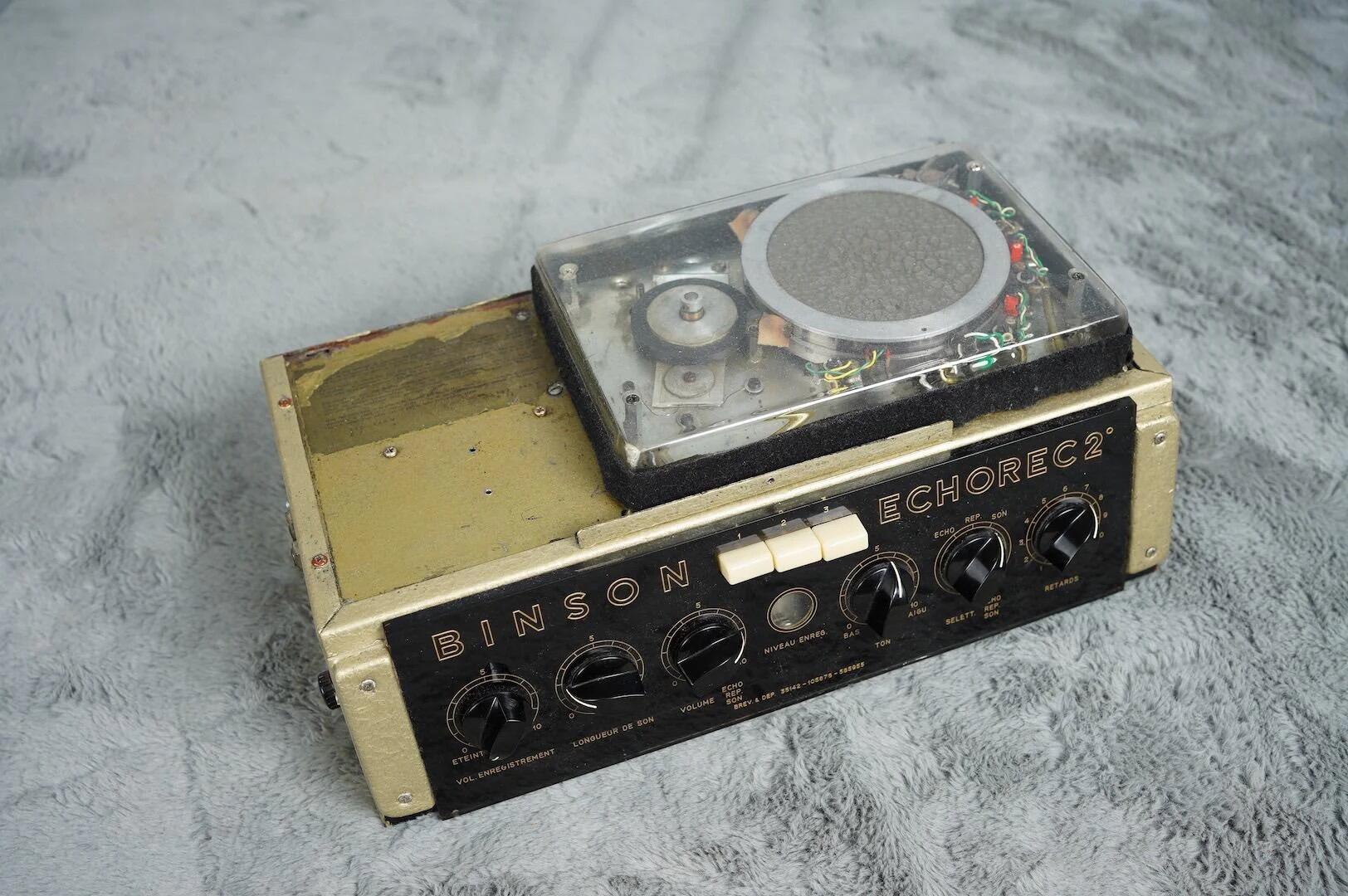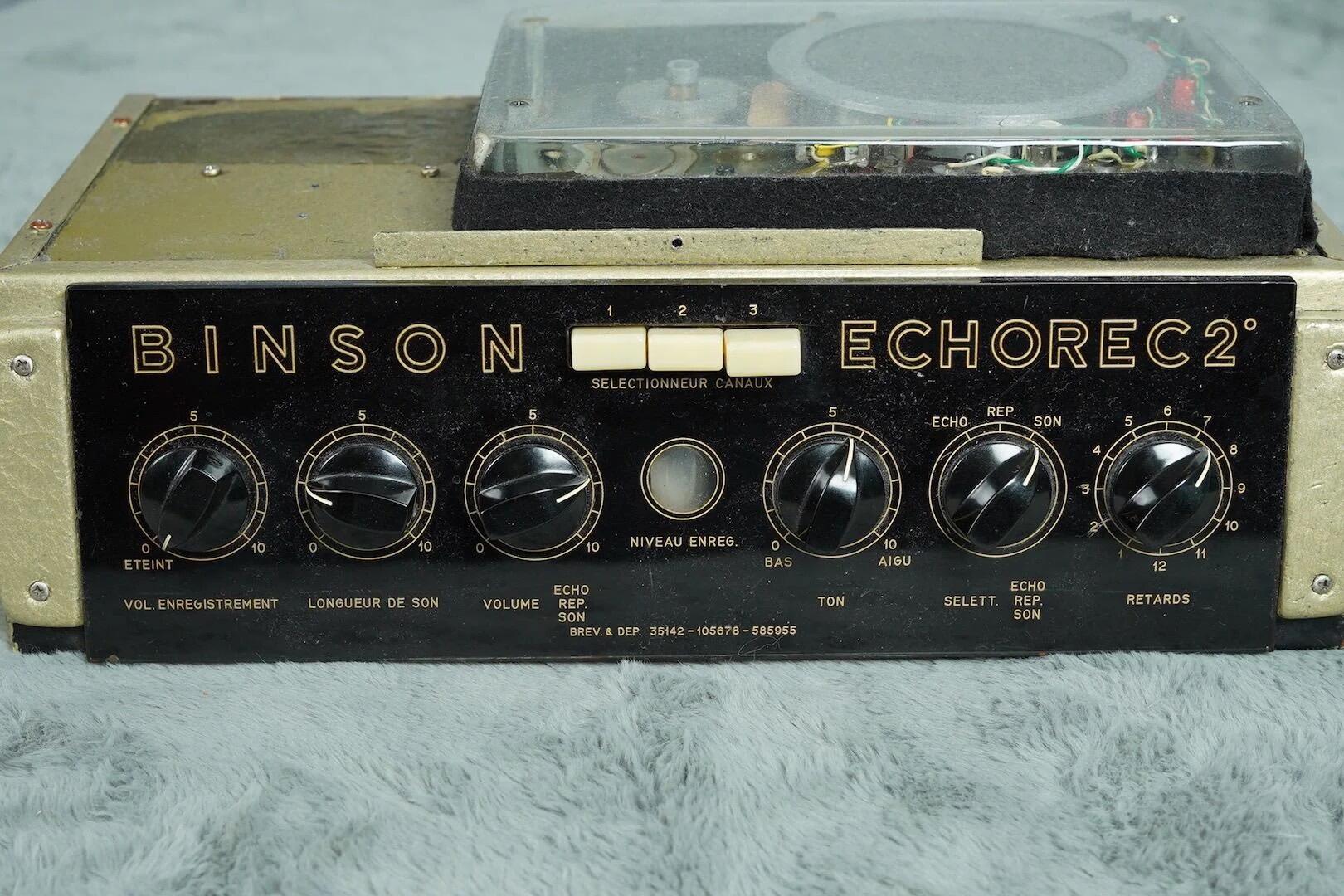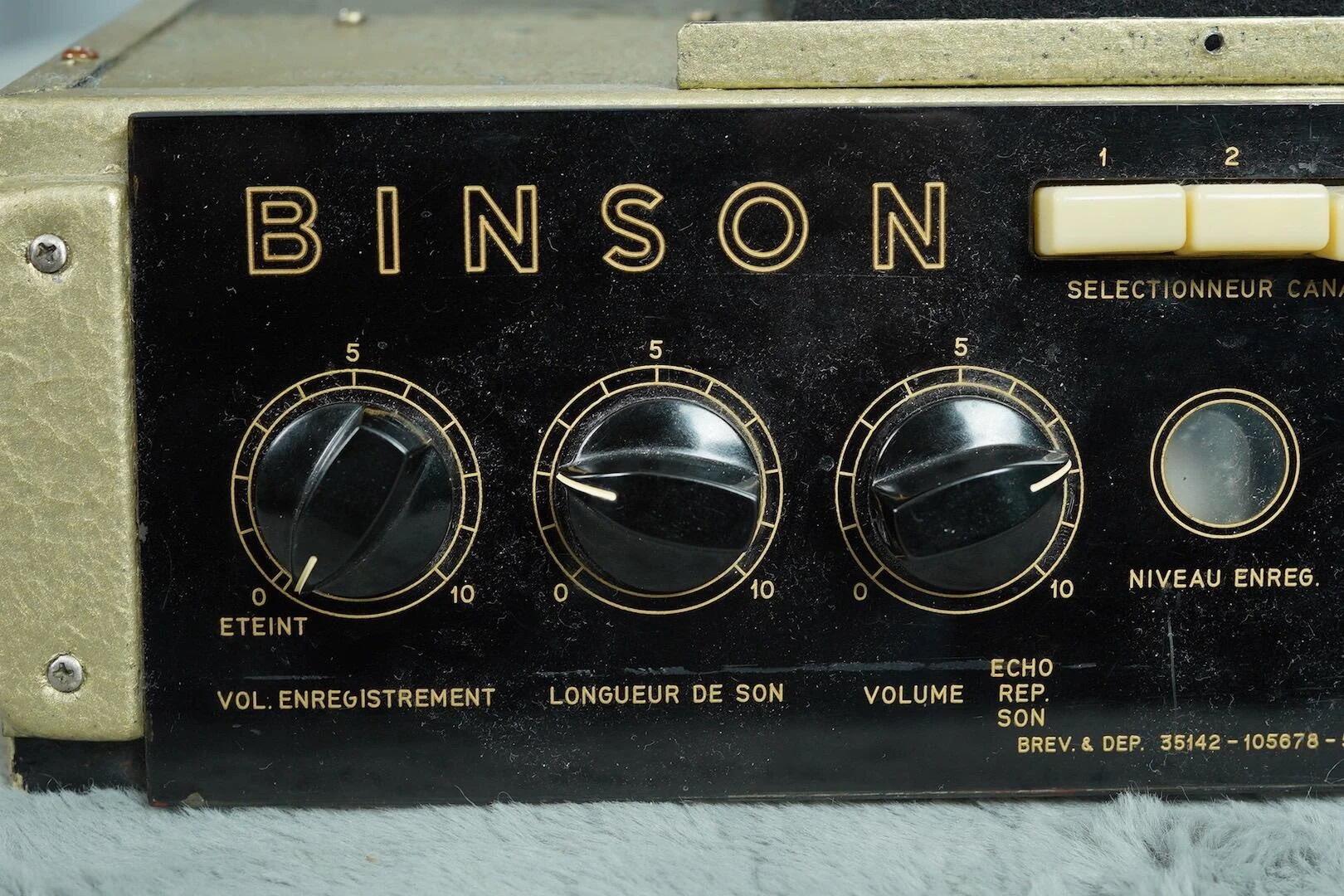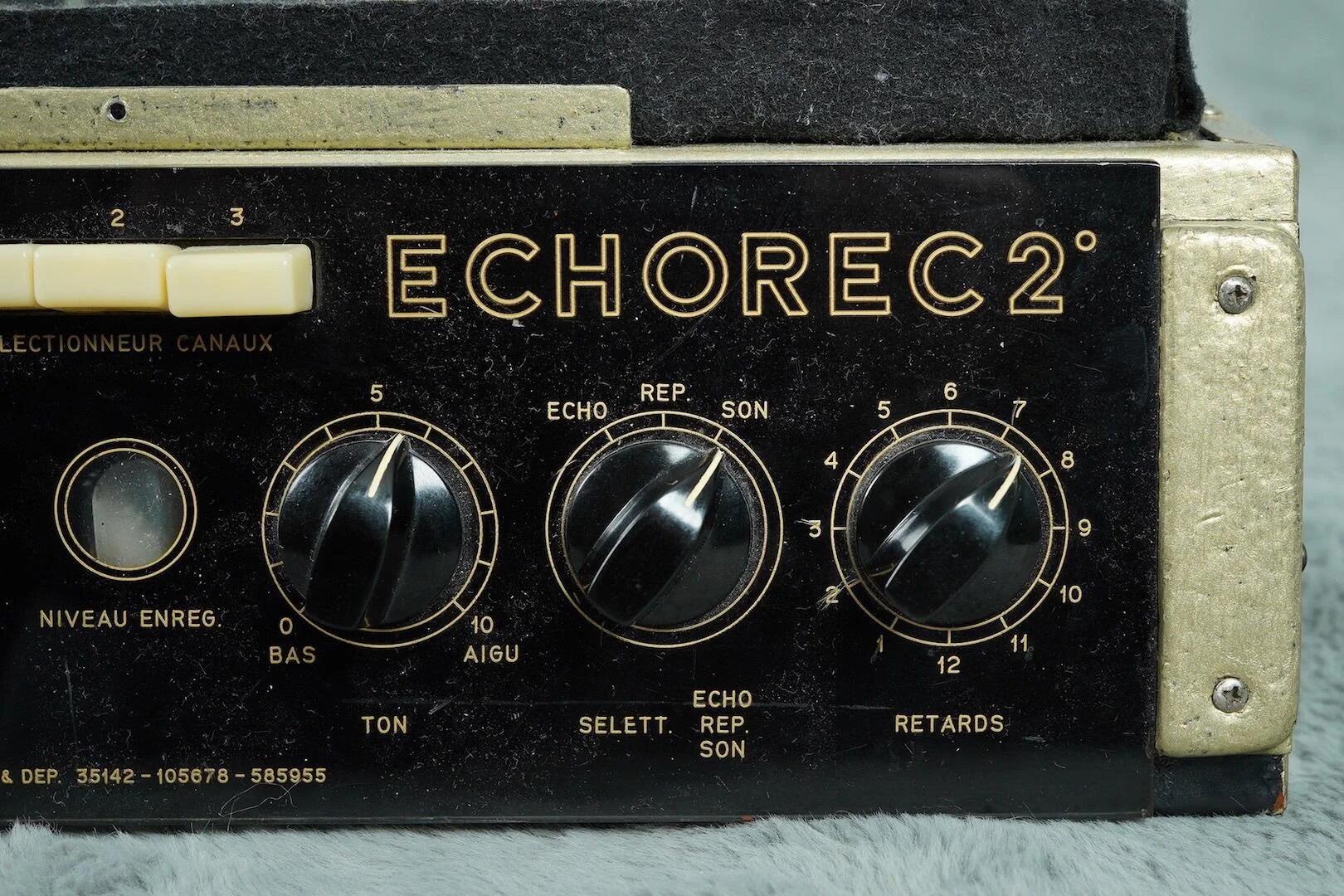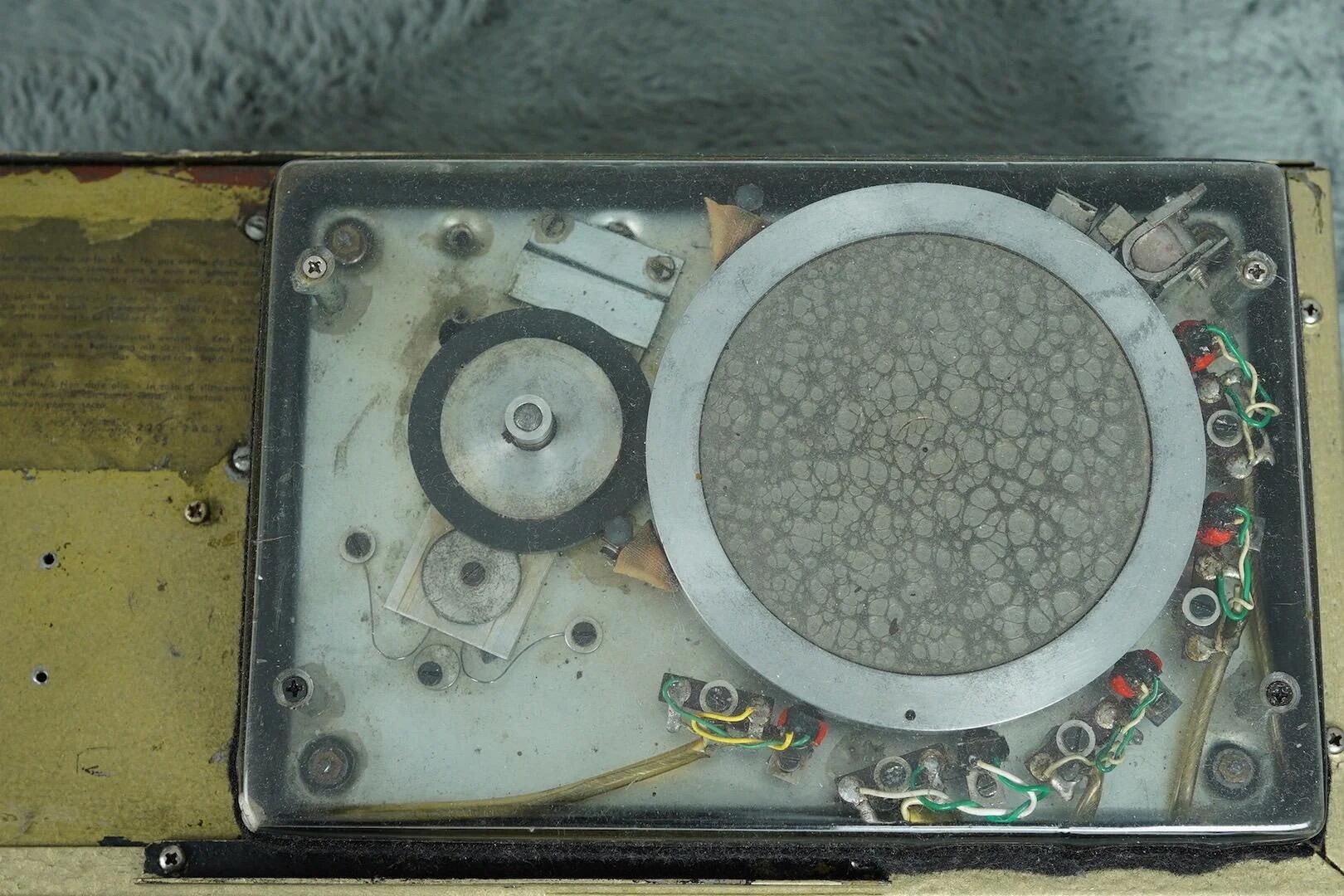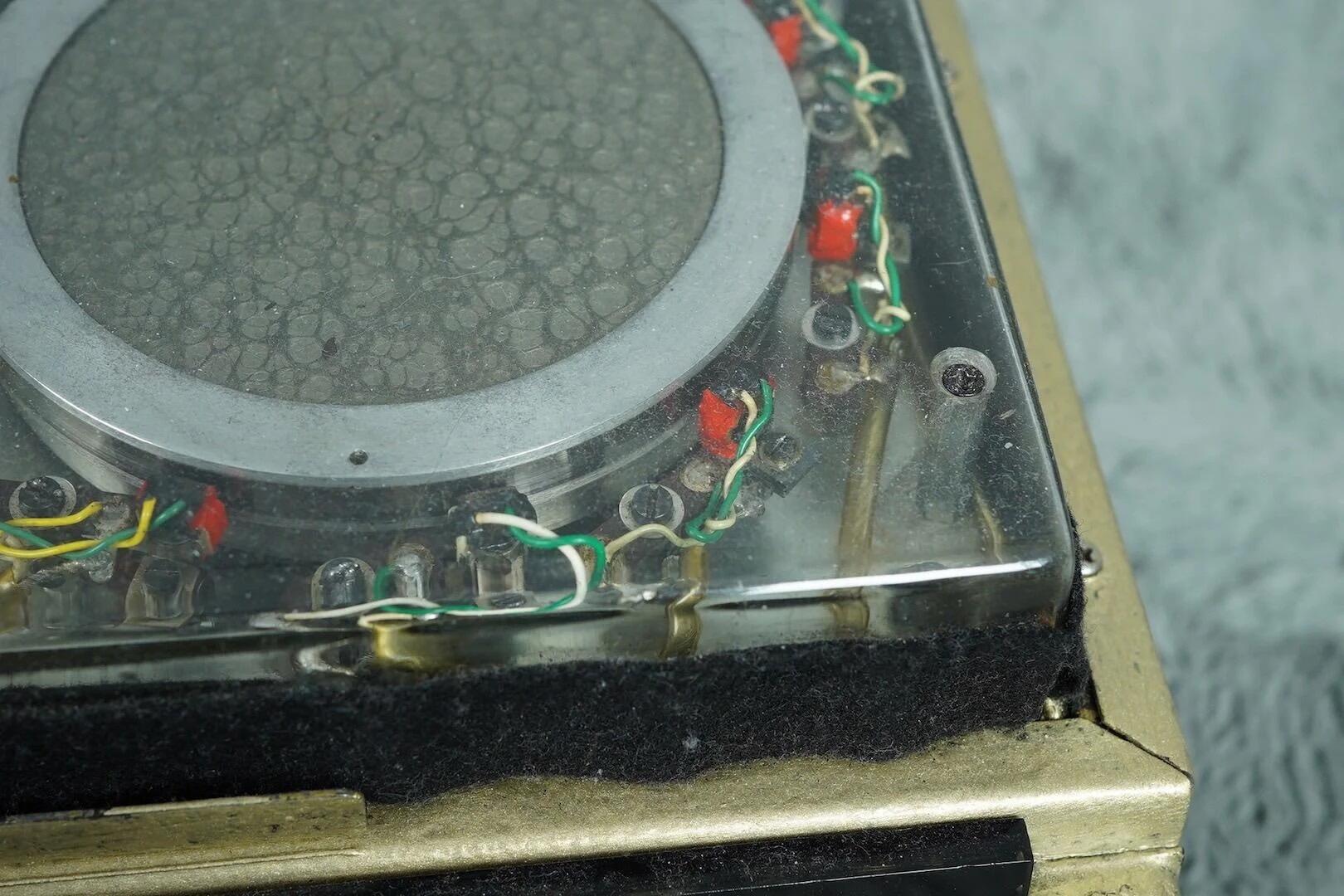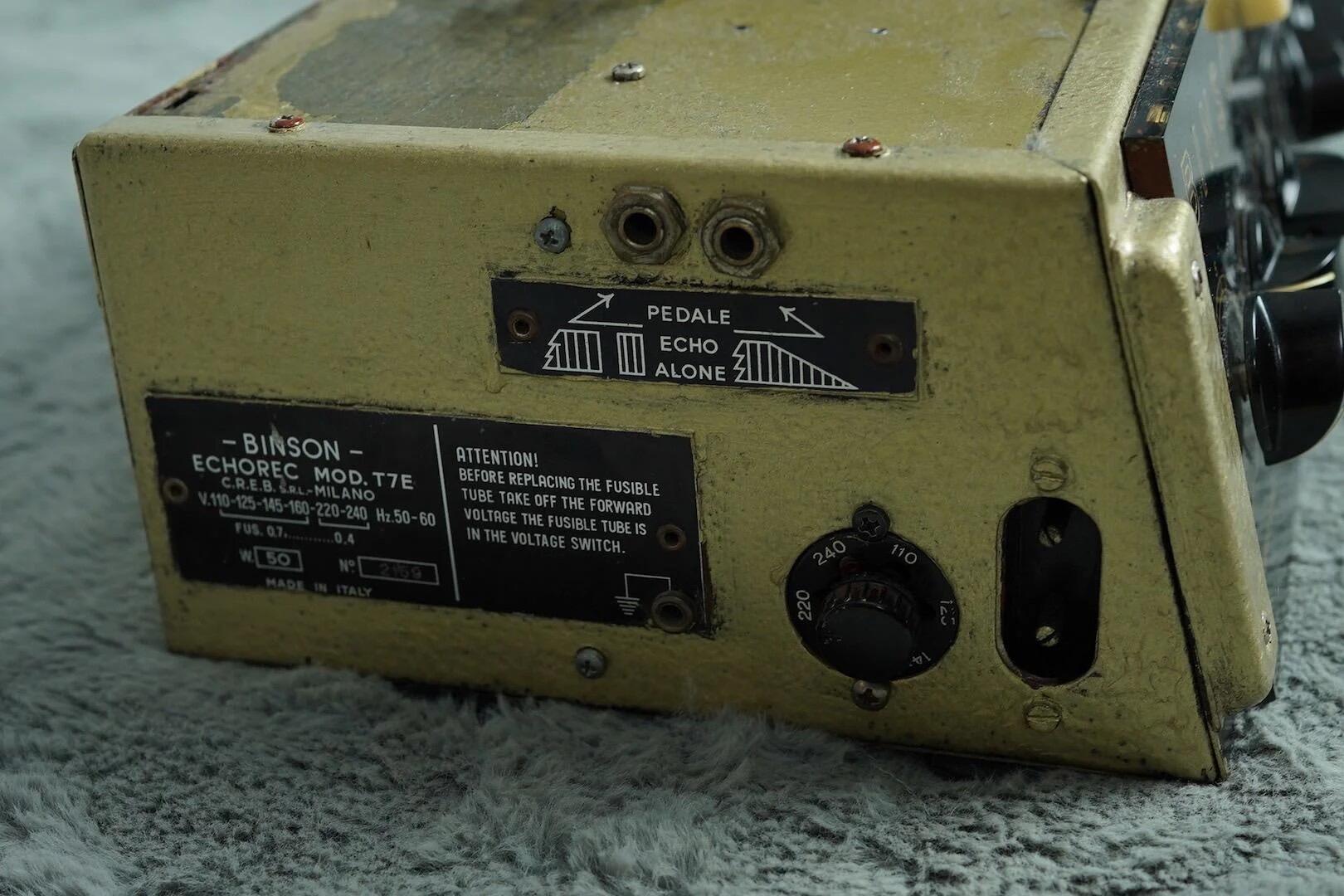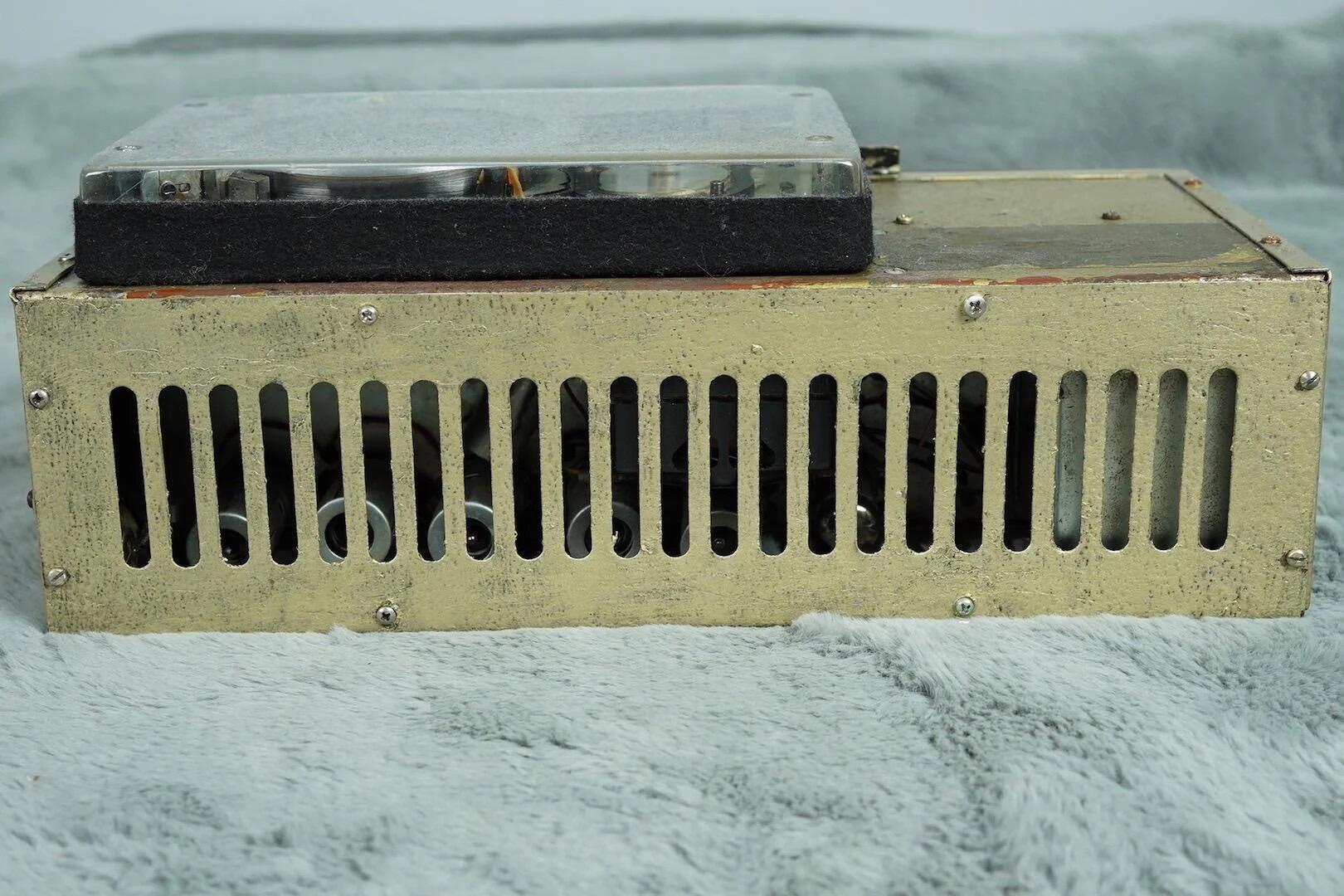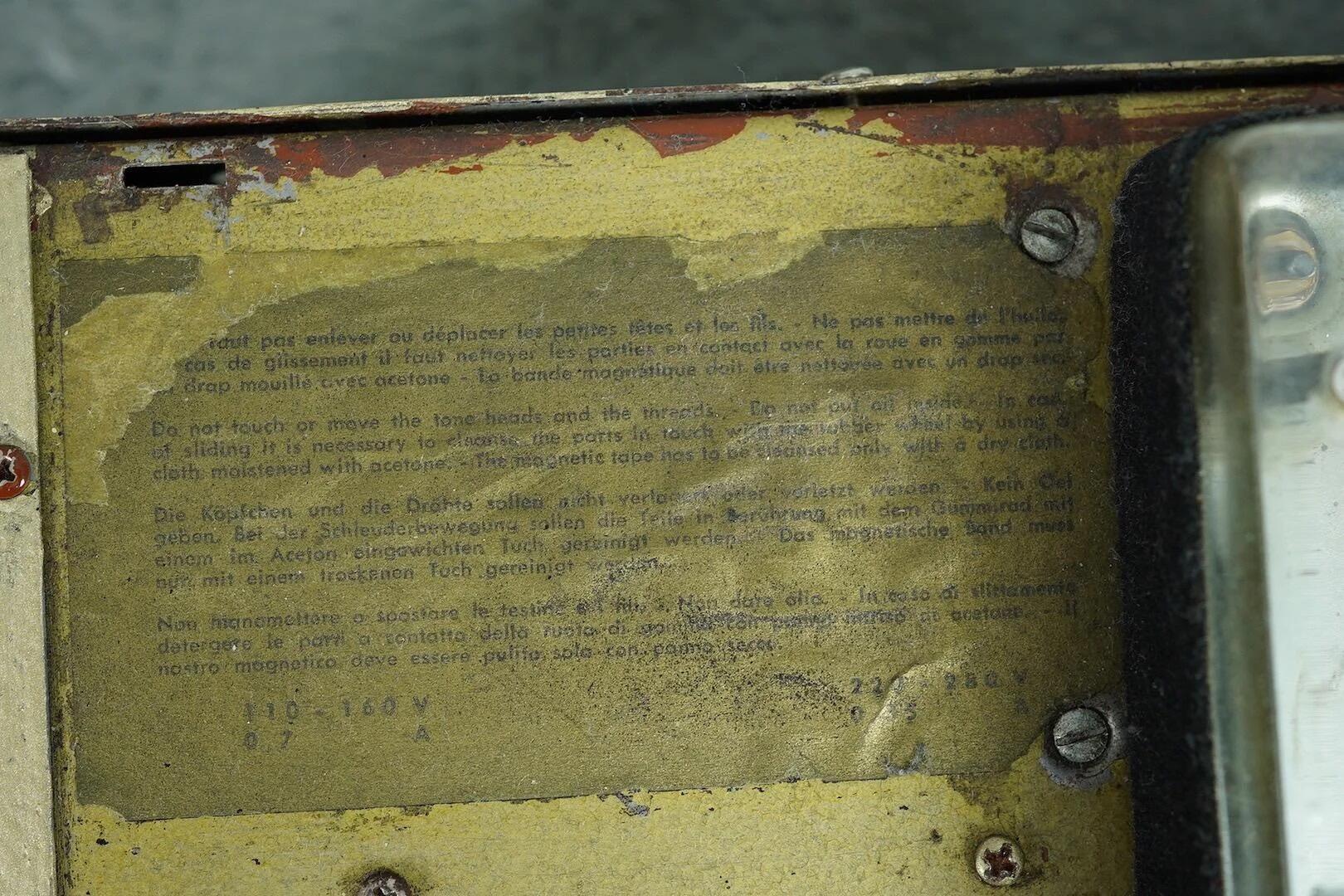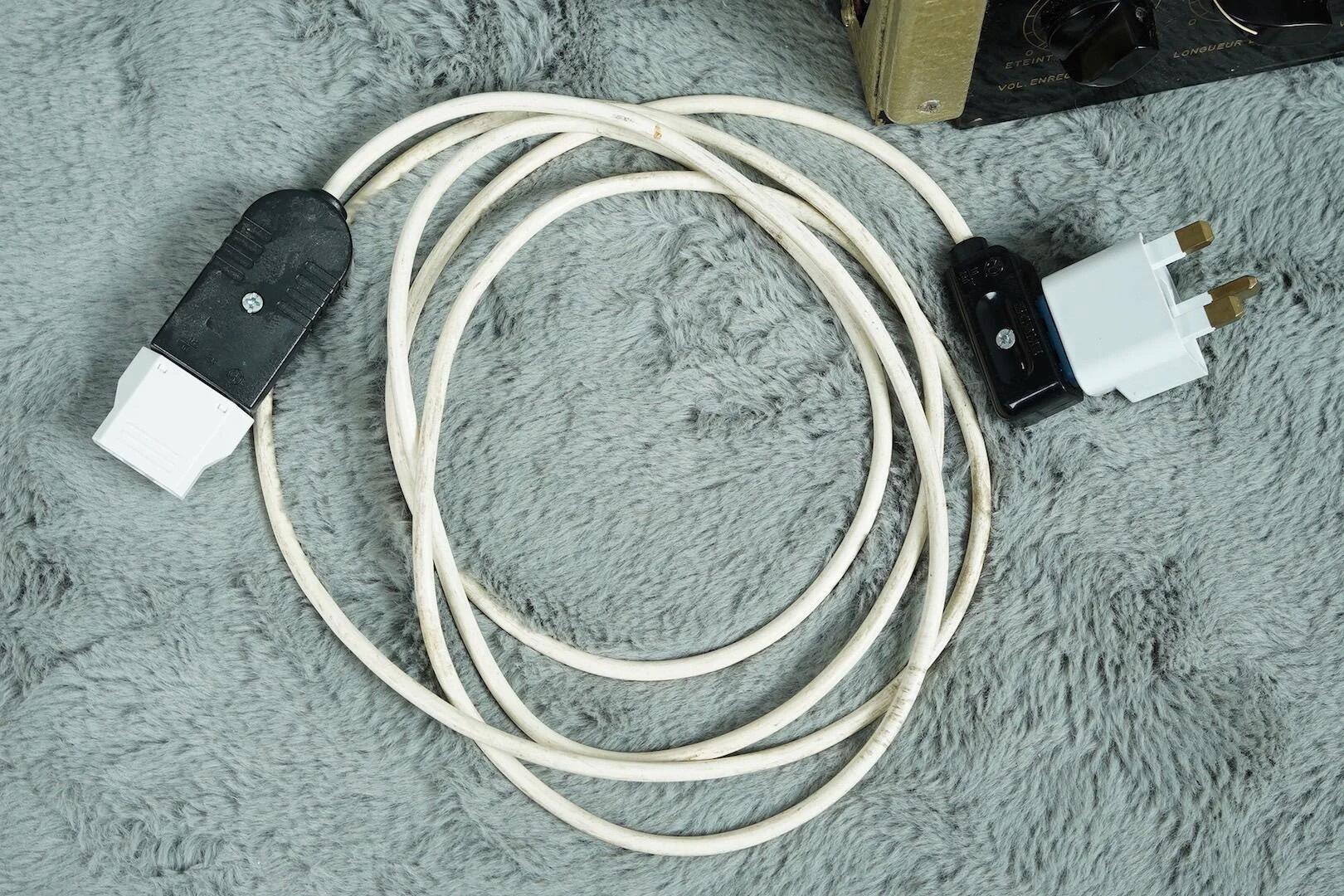 Roll over the image to zoom in
Designed around the ground breaking Memory Disc, an inventive solution to the the pitfalls of the magnetic tape, the Echorec gave Dr Bonfiglio Bini and his Binson company their most enduring legacy, utilised everywhere from the BBC Radiophonic Workshop to the Amphitheatre of Pompeii.
This is an early 60's model identifiable by the colour of the Drum wheel. These versions are less prone to wire rot which makes a lot of old Binsons of this type dangerous. This particular example is a rare Italian wiring version which was imported by the previous owner from Italy.
Though external the unit shows the indelible signs of the passing of time with the crudely applied gold paint covering most of the outside, there are still the evidence of the original finish and elsewhere things are in excellent shape.
The unit was serviced by Dan Coggins of Lovetone/Dinosaural/ThorpyFX/Coggins Audio and safety inspected in 2020. In Dans words…
_'I adjusted and optimised the bias, cleaned and demagnetised the heads, oiled the chamois pads that clean the wire drum. re-tensioned the idler wheel. Replaced the carrier boards (Machined from new) mounting the two in and out sockets for CH1. Soldered back the broken wire That was losing the signal, resoldered the Bad reservoir filter cap grounds that were Causing intermittent Loud hum. Adjusted the various signal trimmers, tested with single coil and humbucker guitars.
Got it working and Tuned up sounding as good as I could without short of doing a complete ground-up rebuild and refurb, which I can't and don't do, unfortunately.
But a repair and full "as-is" service is what I did. ' _
It won't make you play like Gilmour but no plug in will quite replicate the sound of the real thing.
Add To Your Wishlist
Send to a friend
Recommend this to a friend by entering their email address in the box below.