1959 Epiphone Coronet Super rare! + HSC
1959 Epiphone Coronet Super rare! + HSC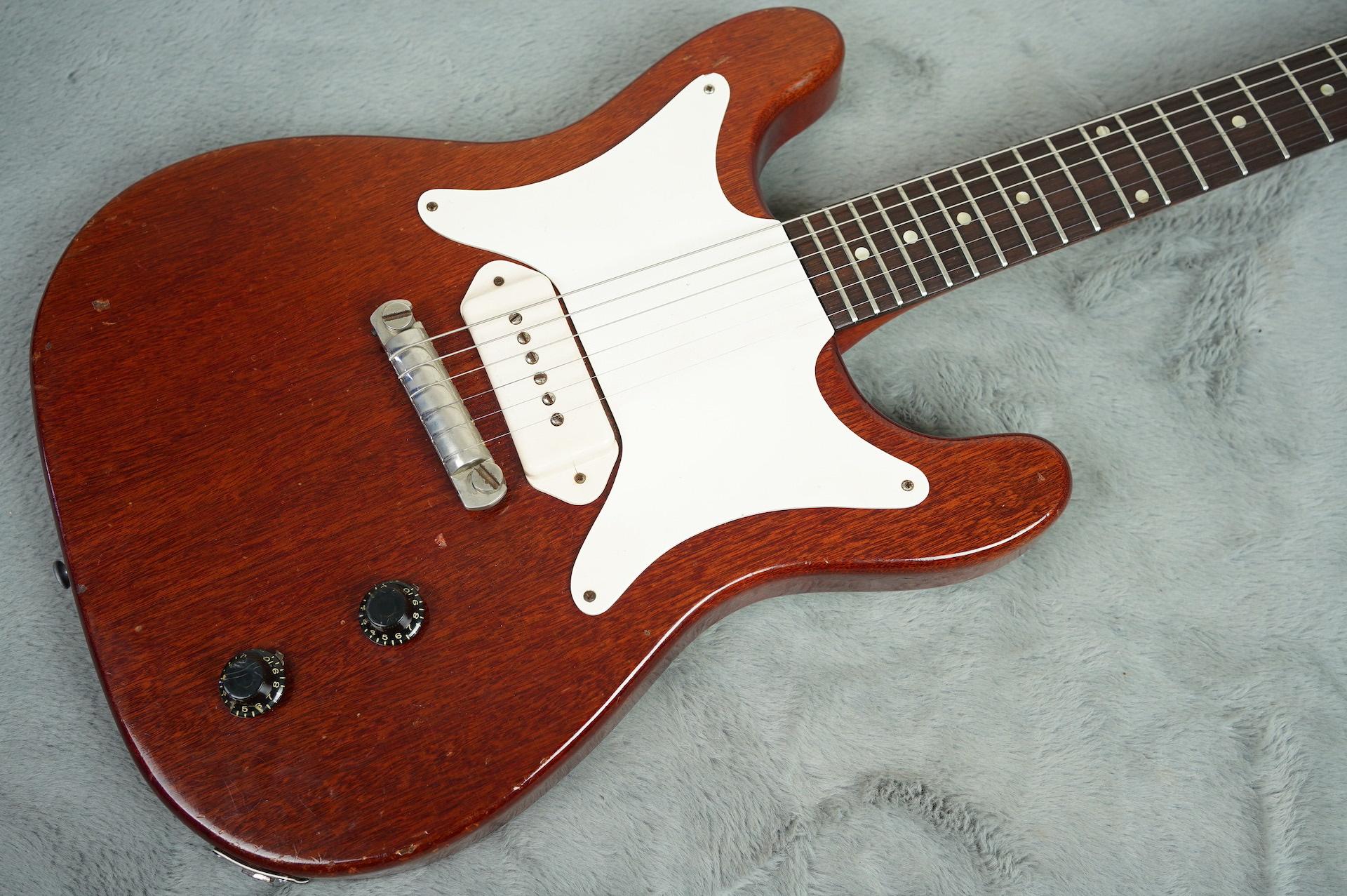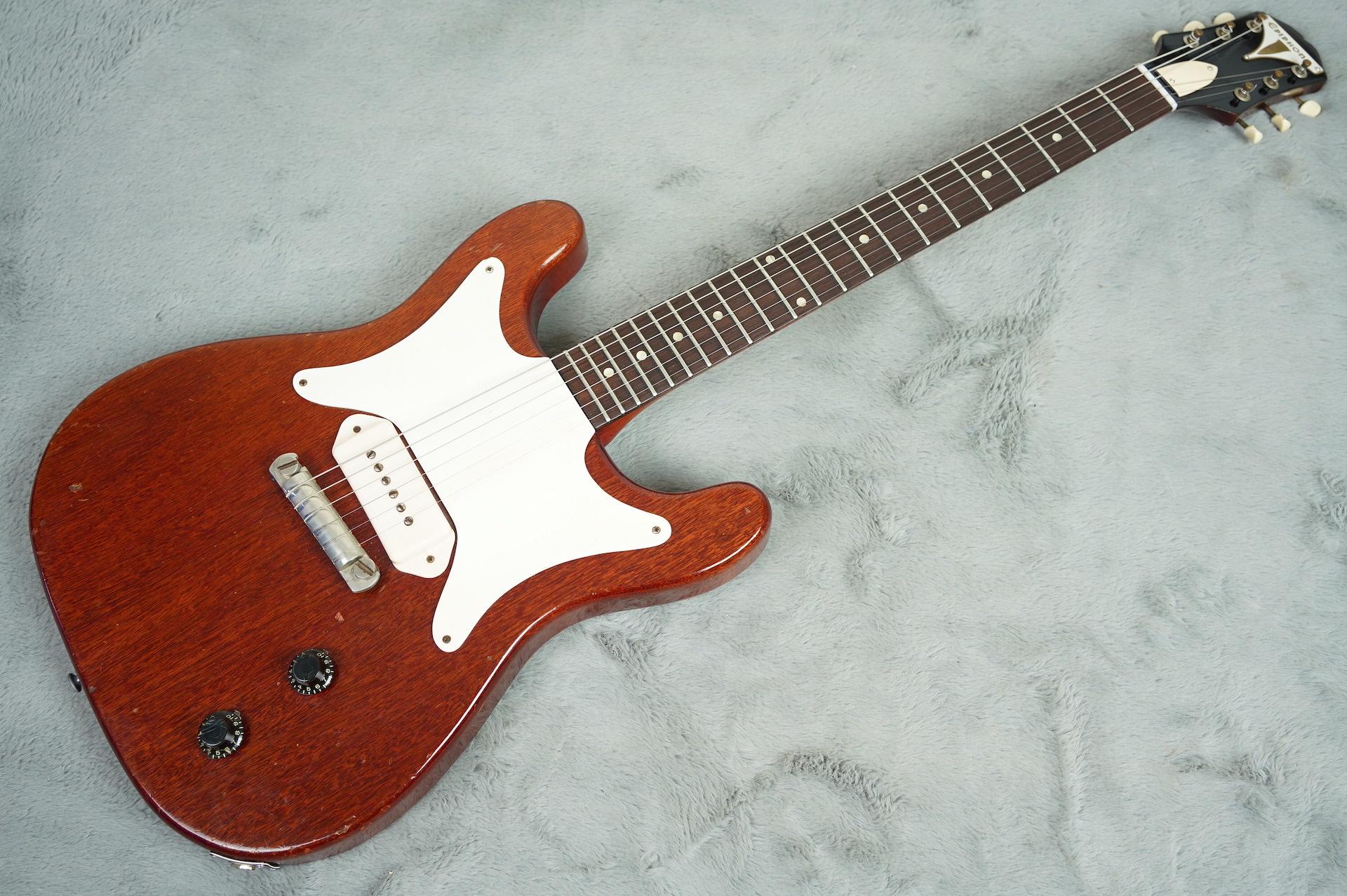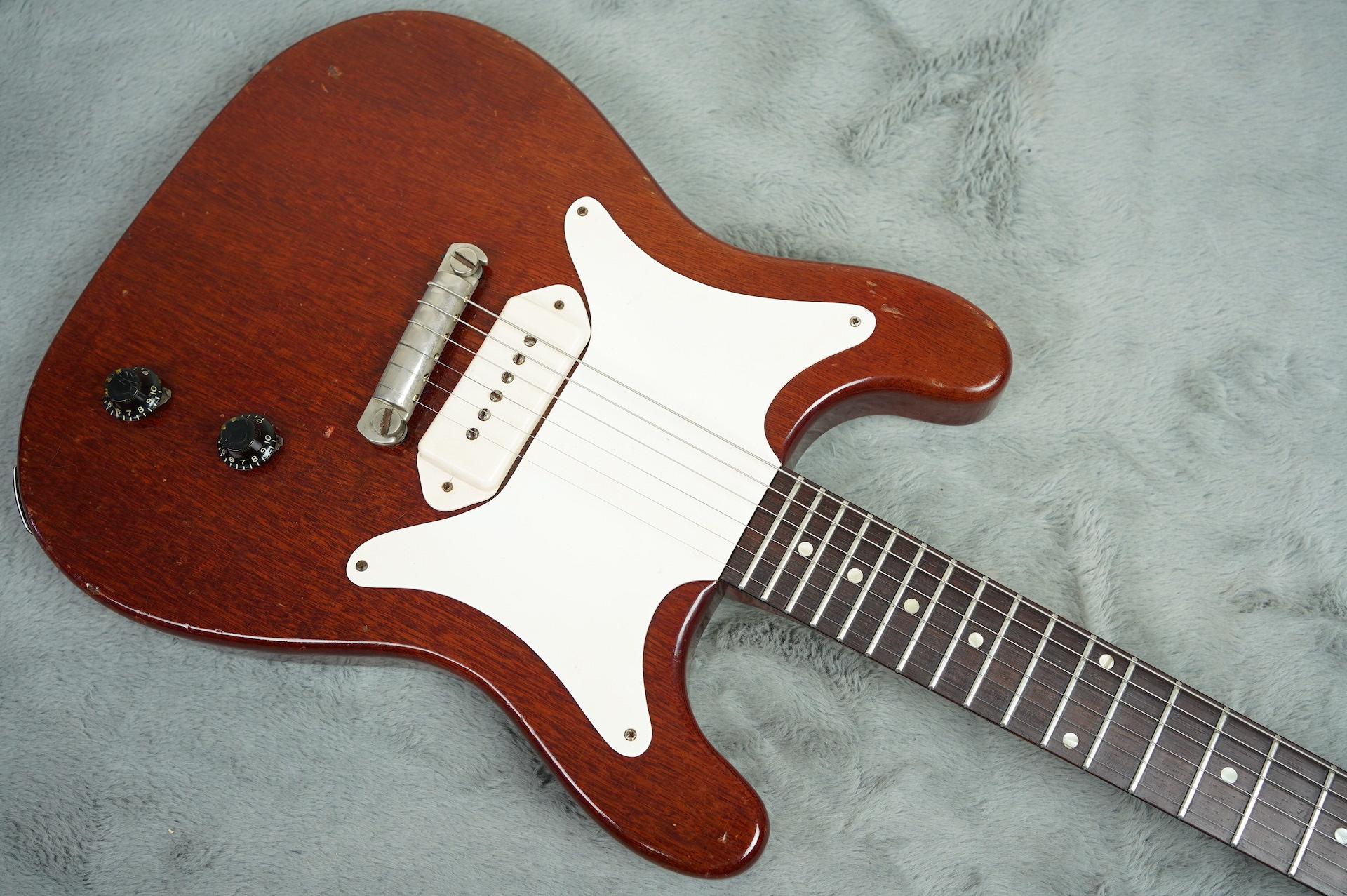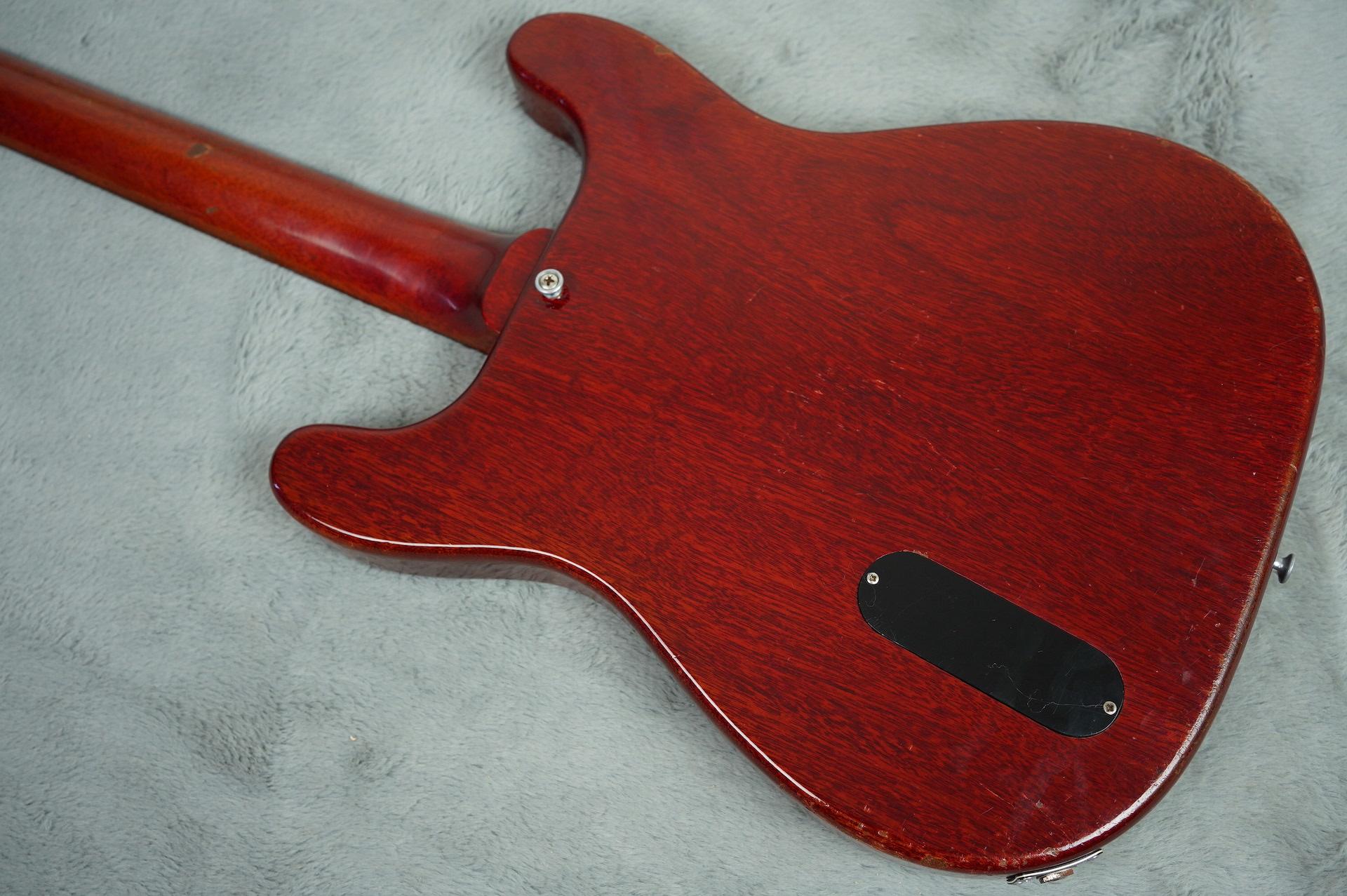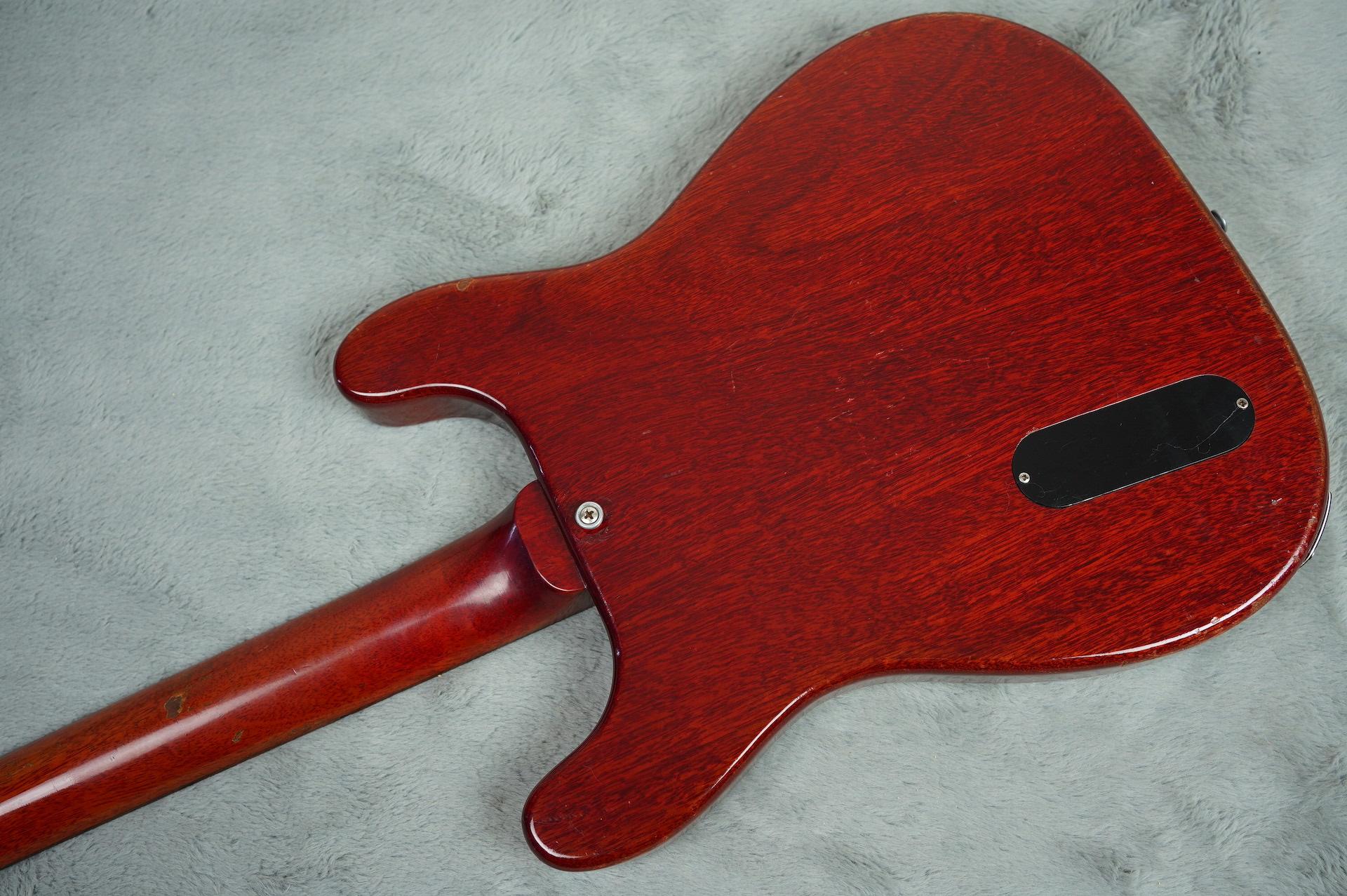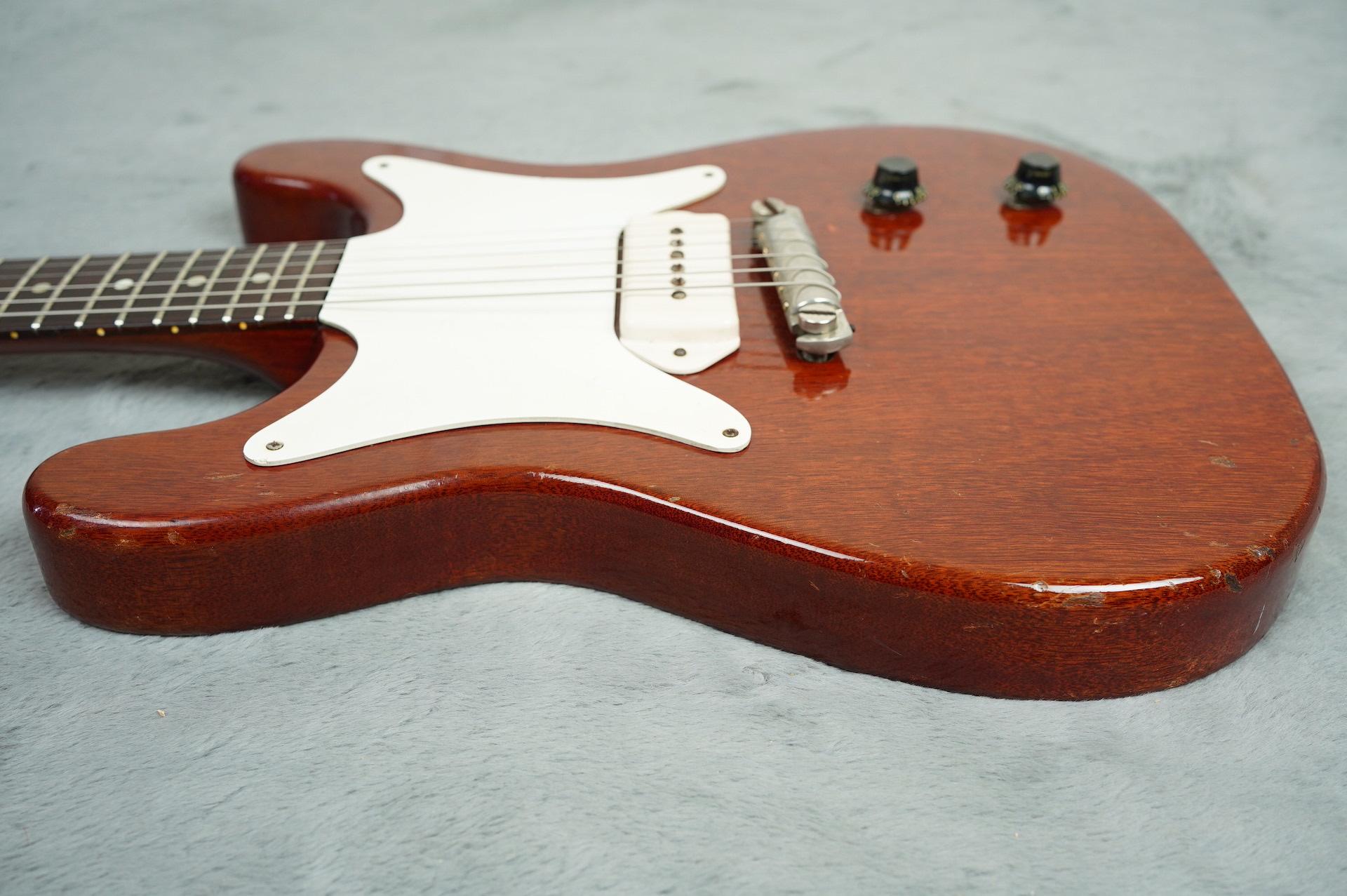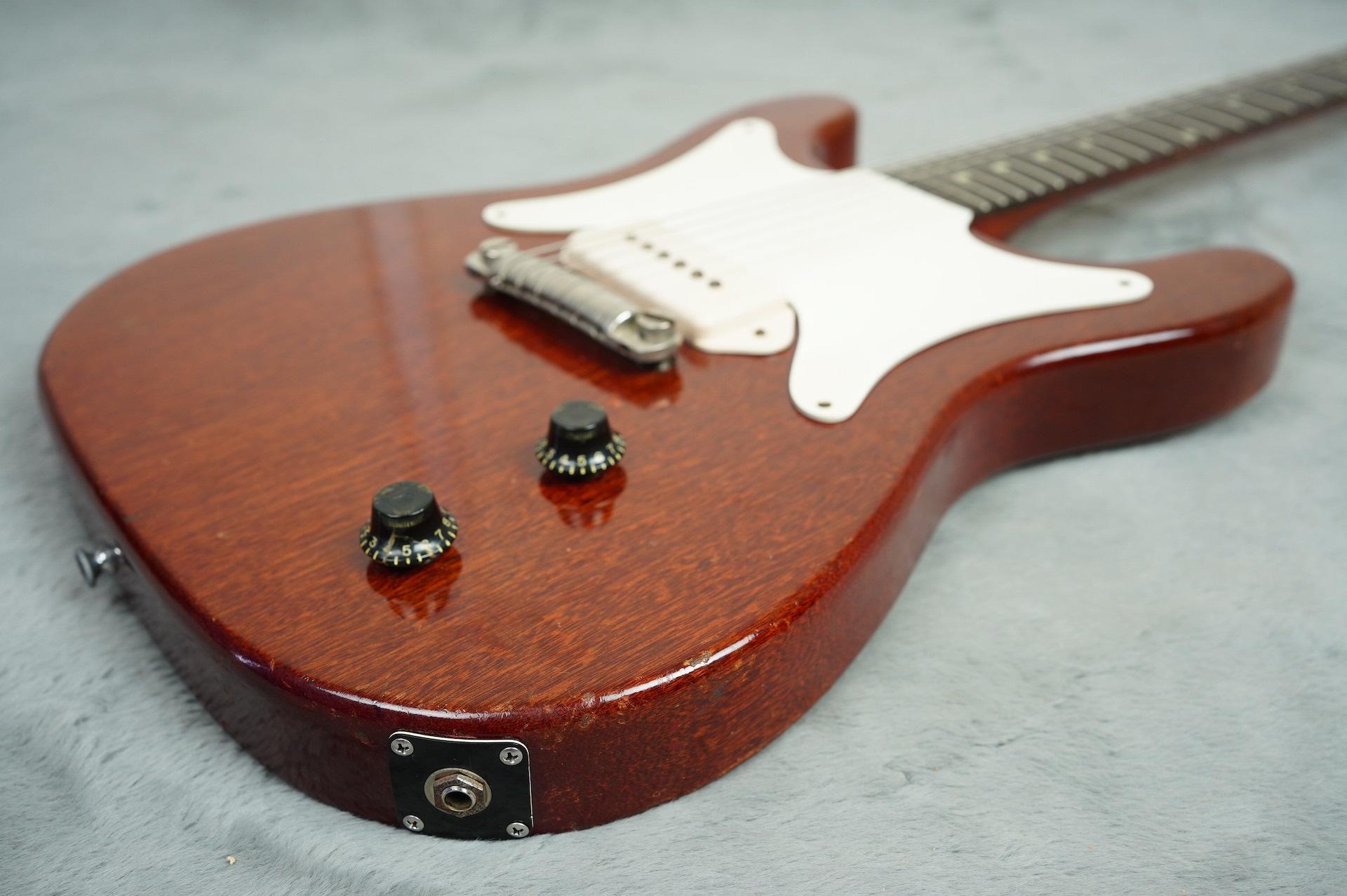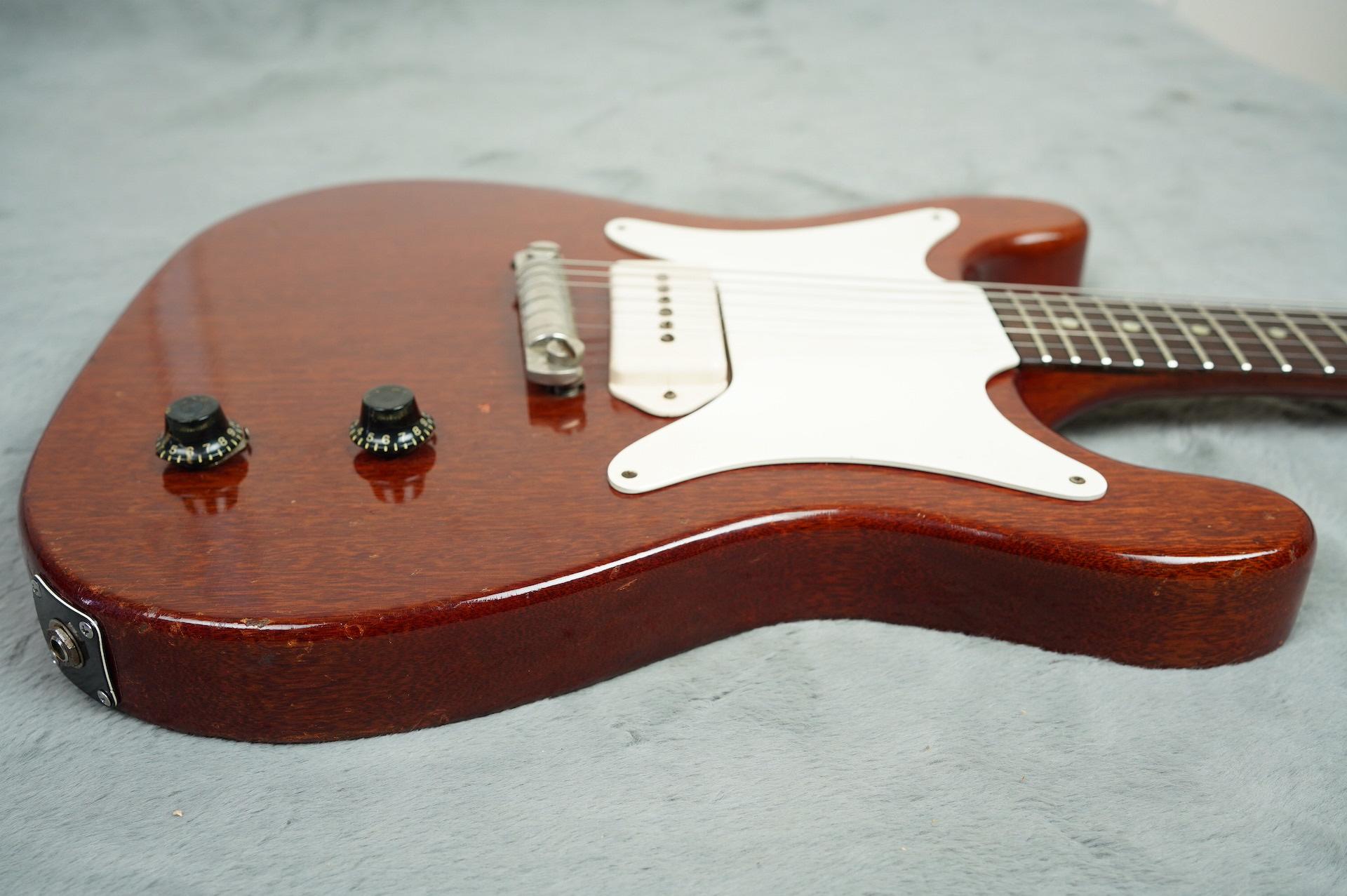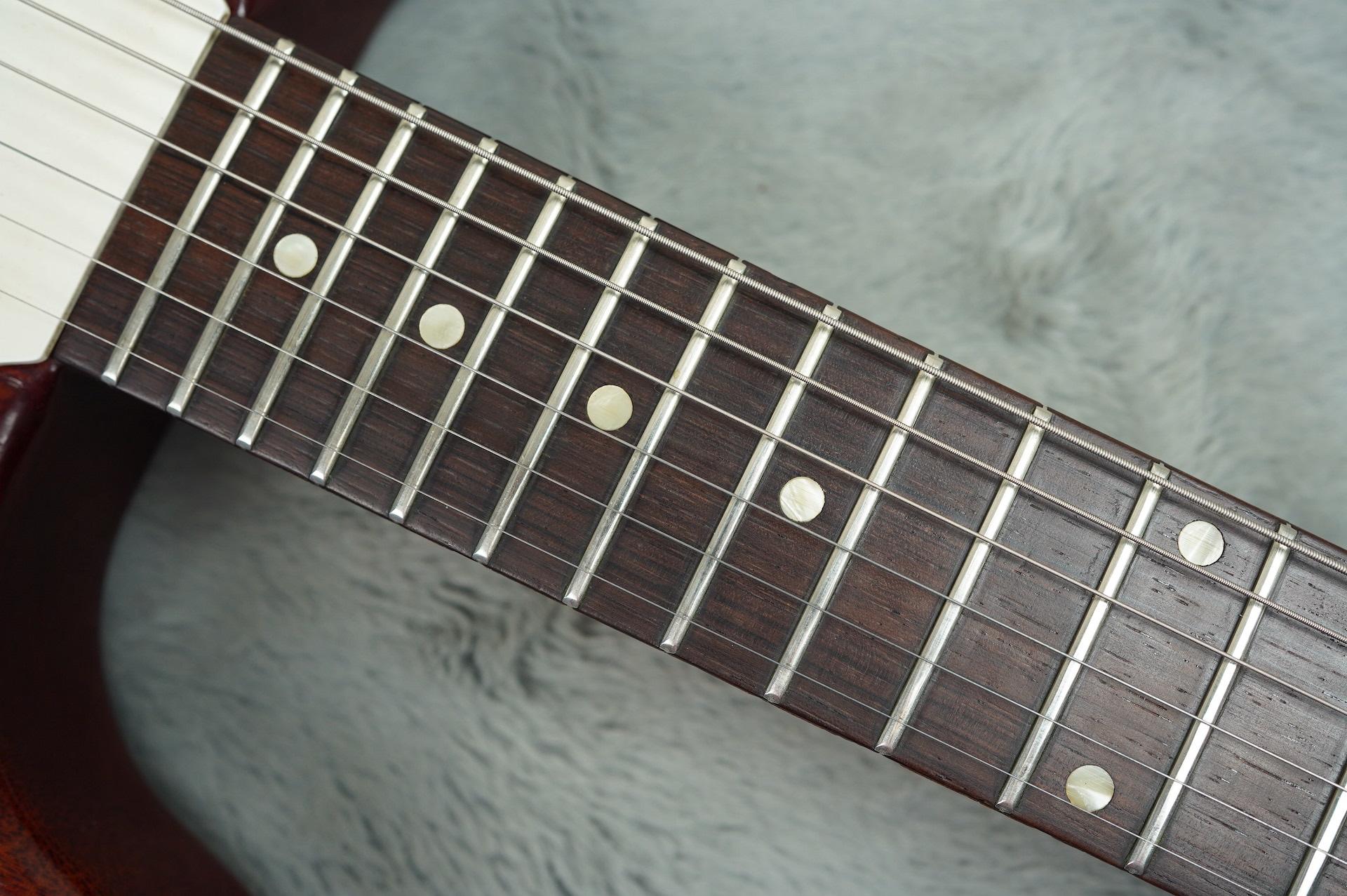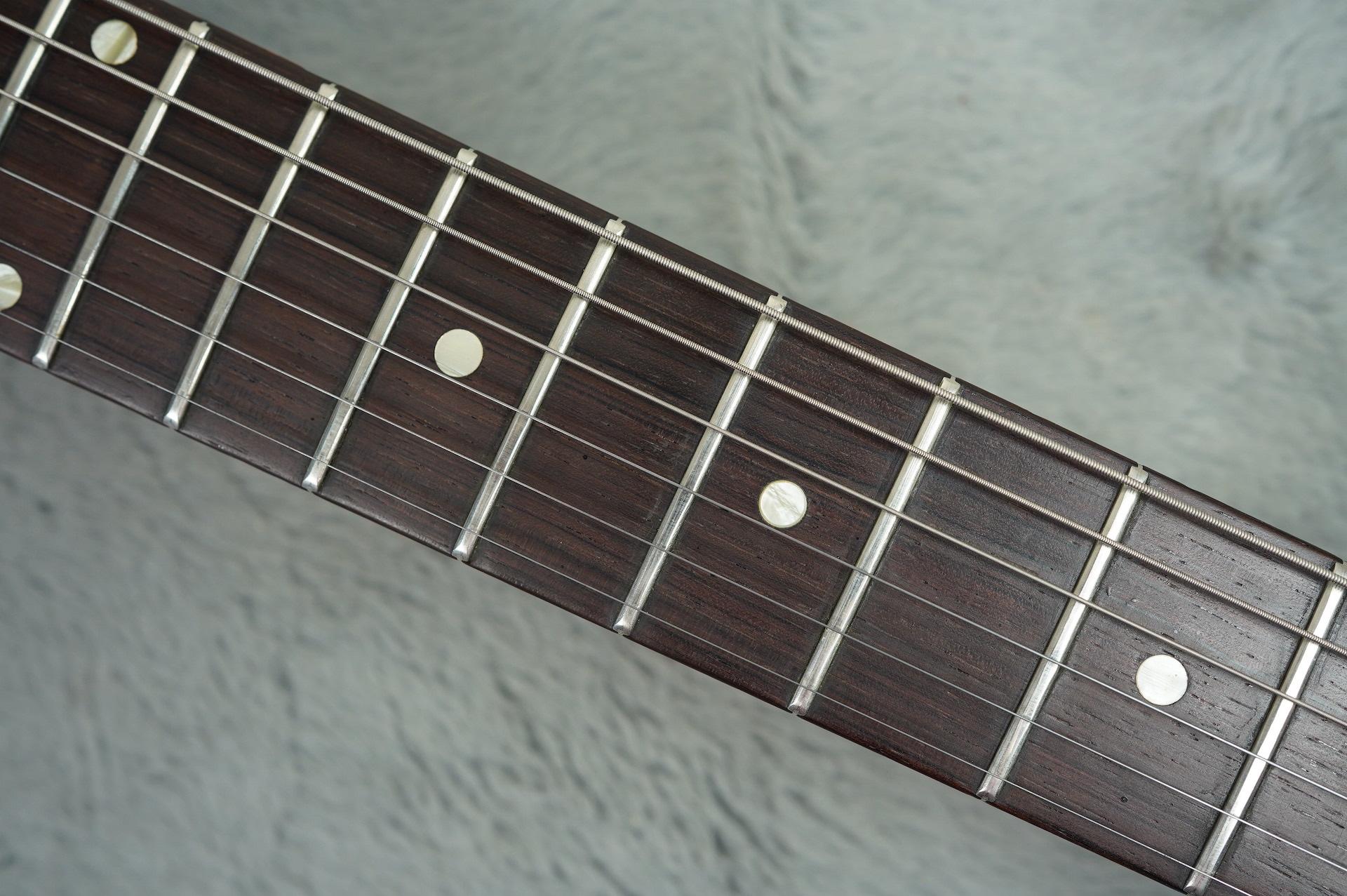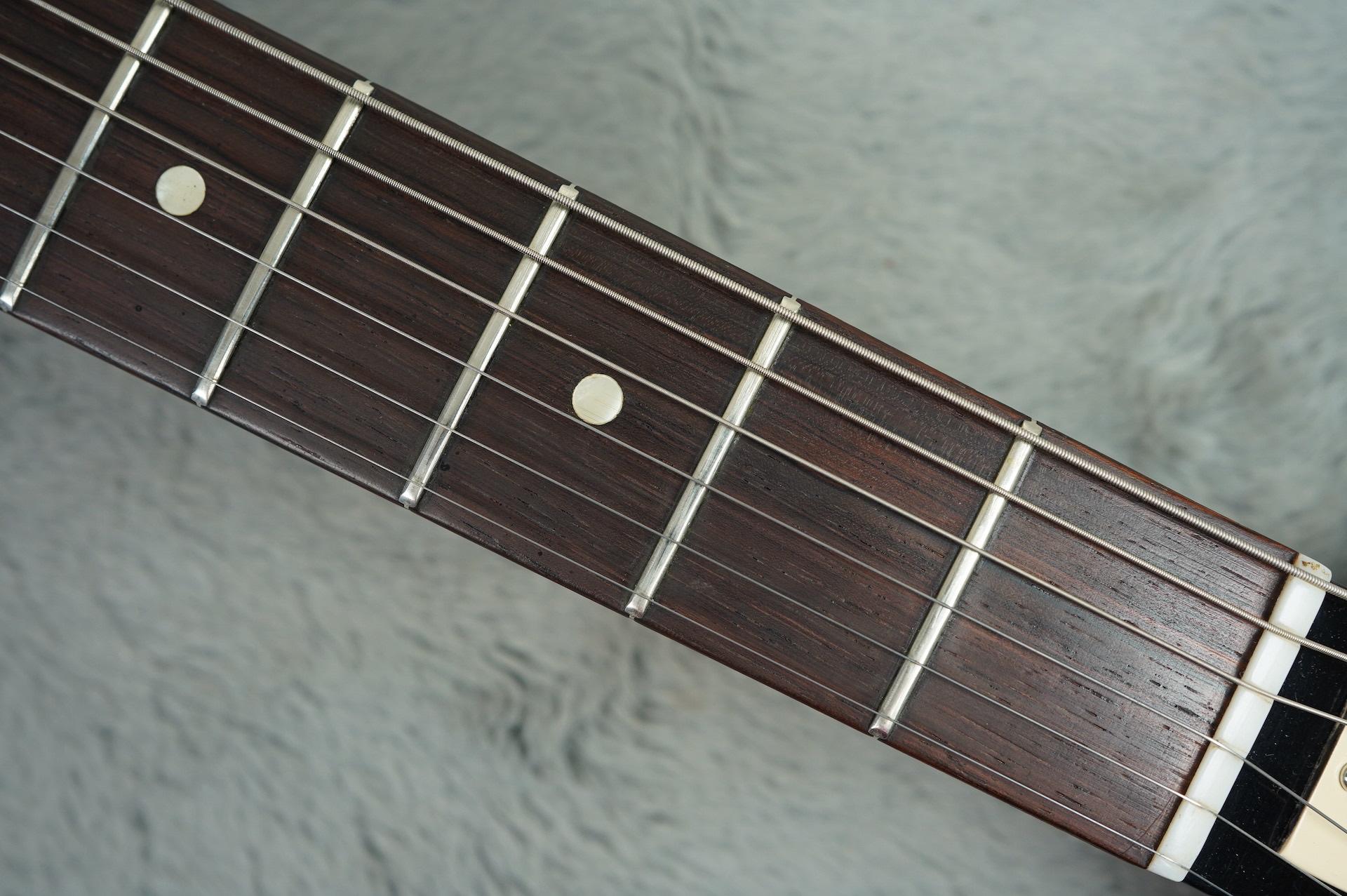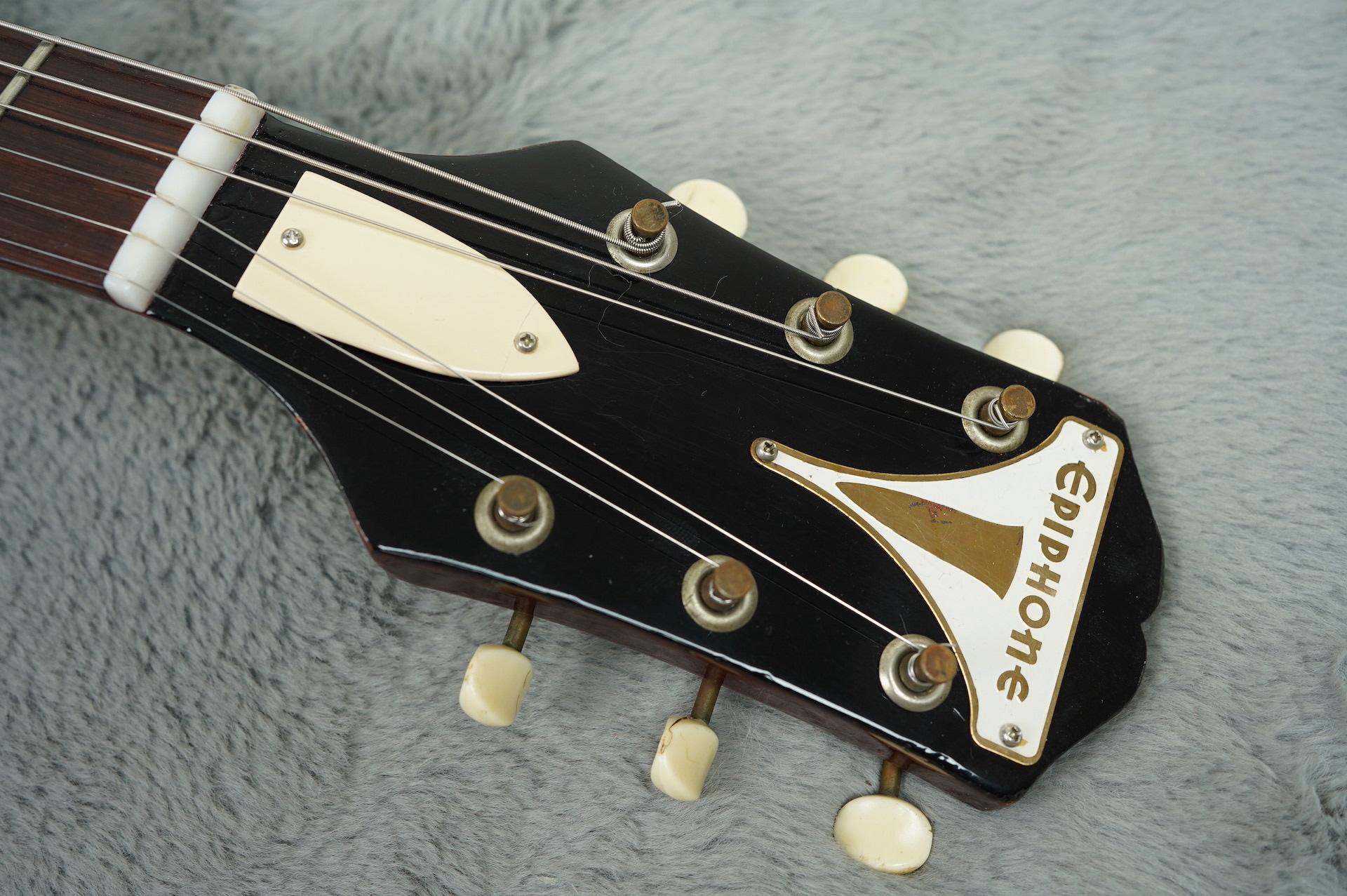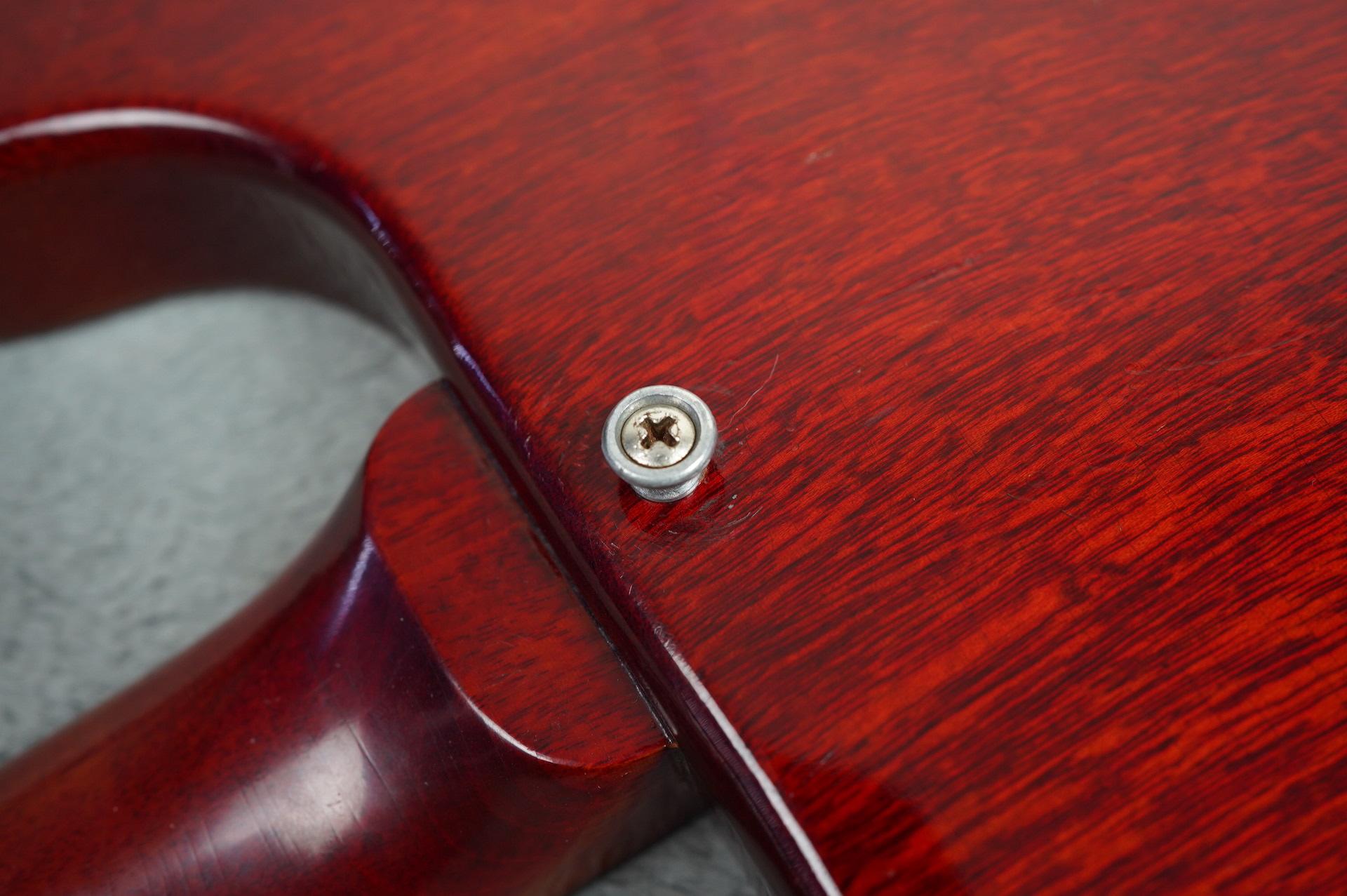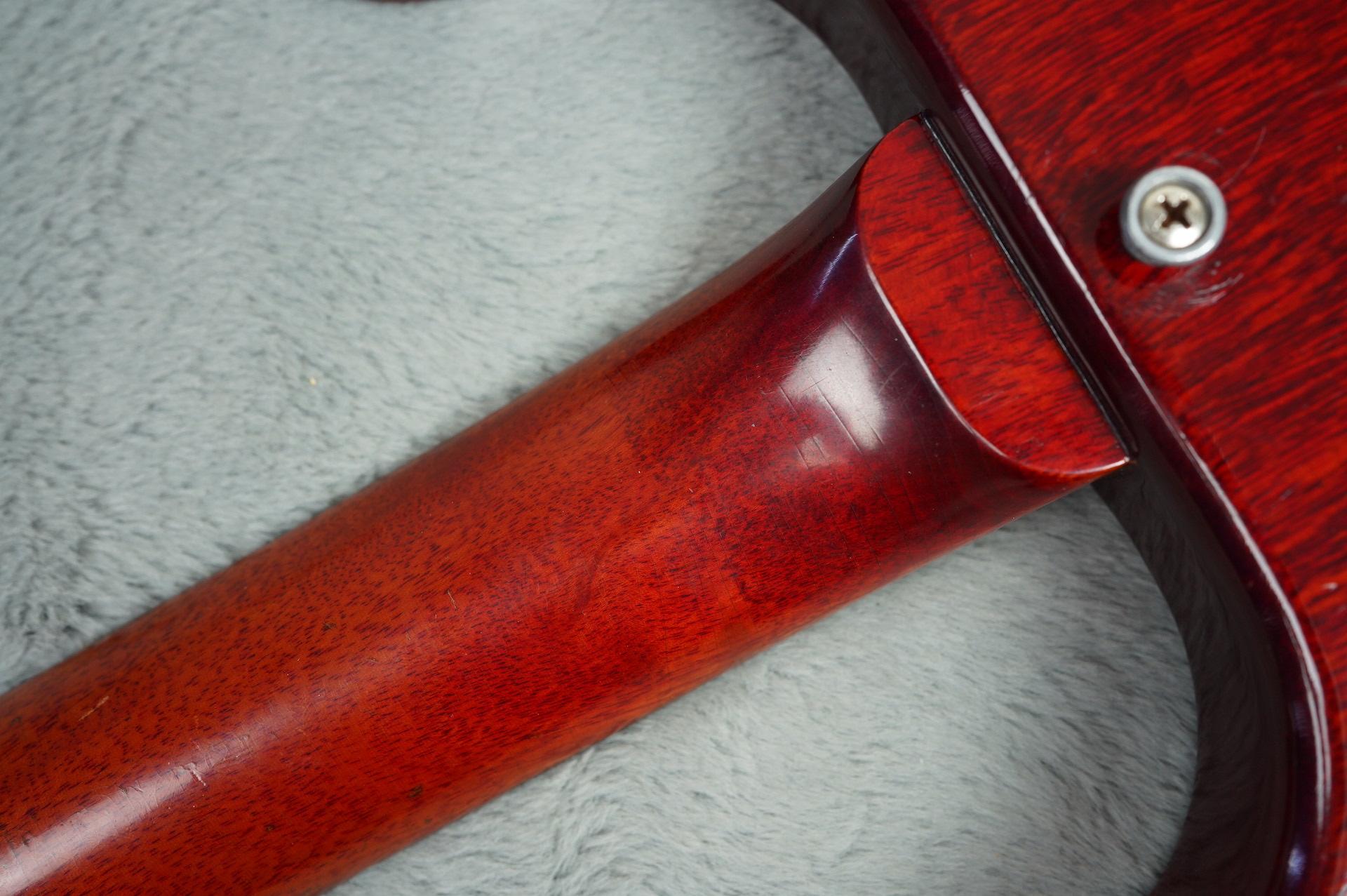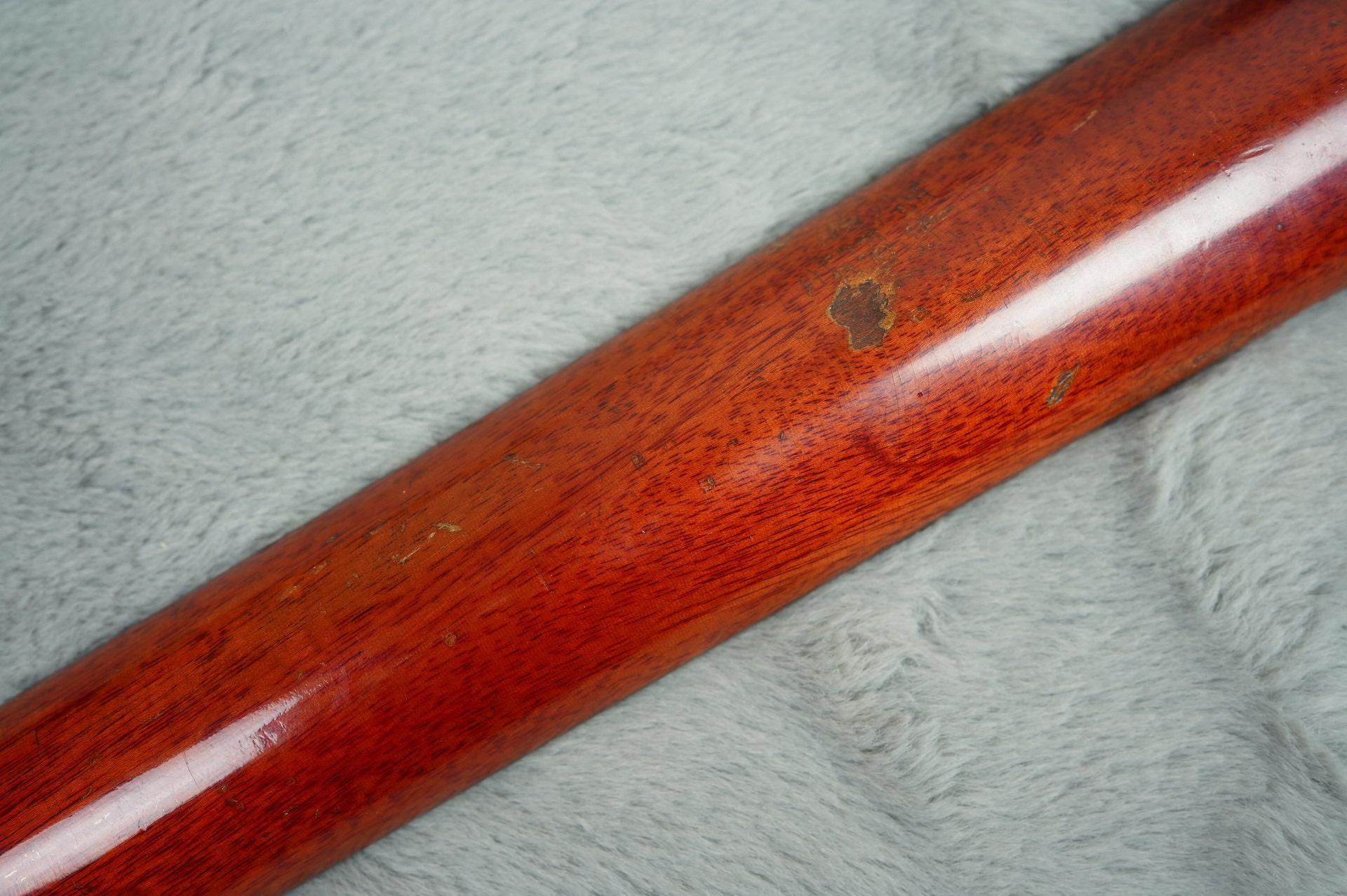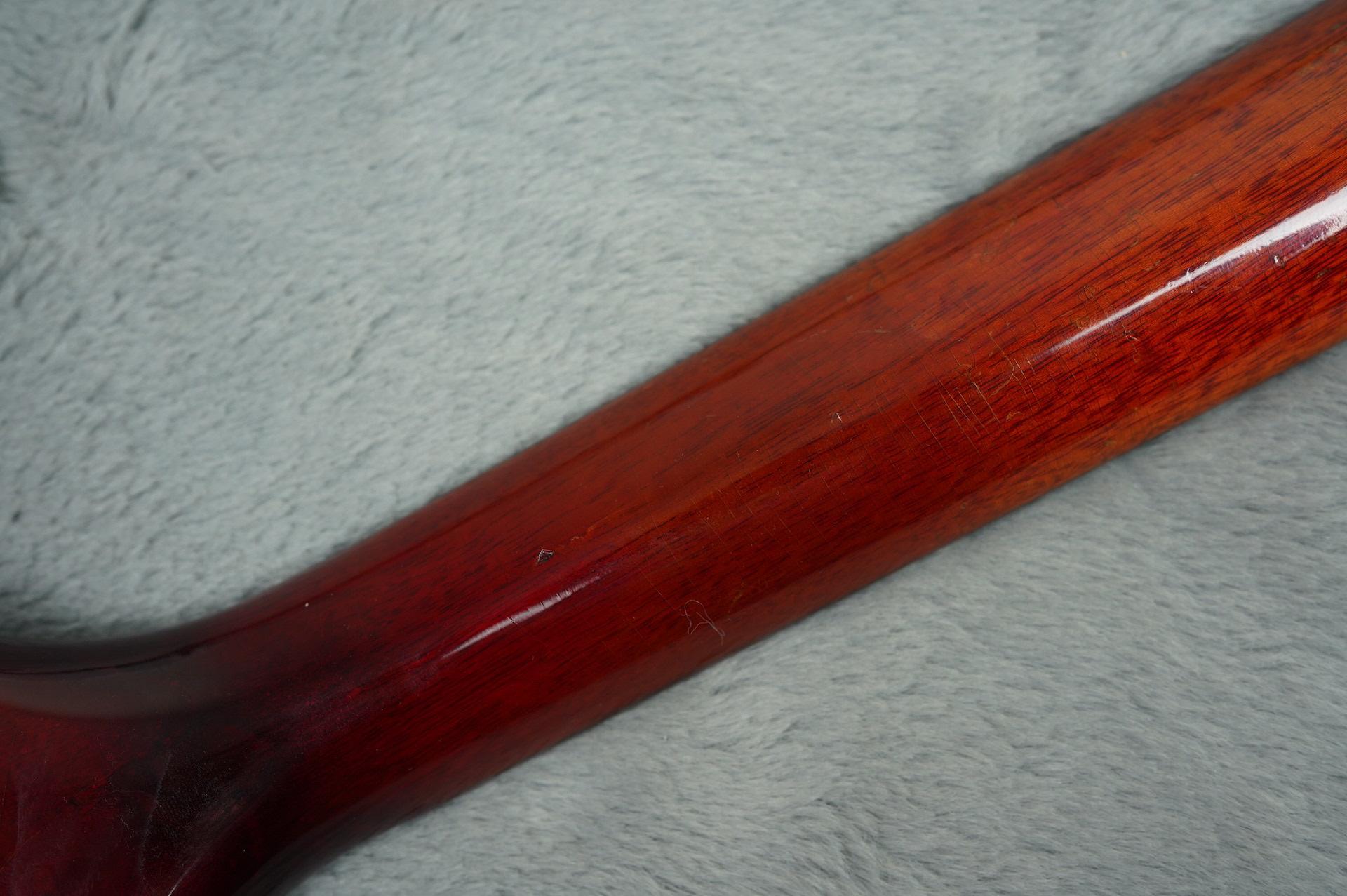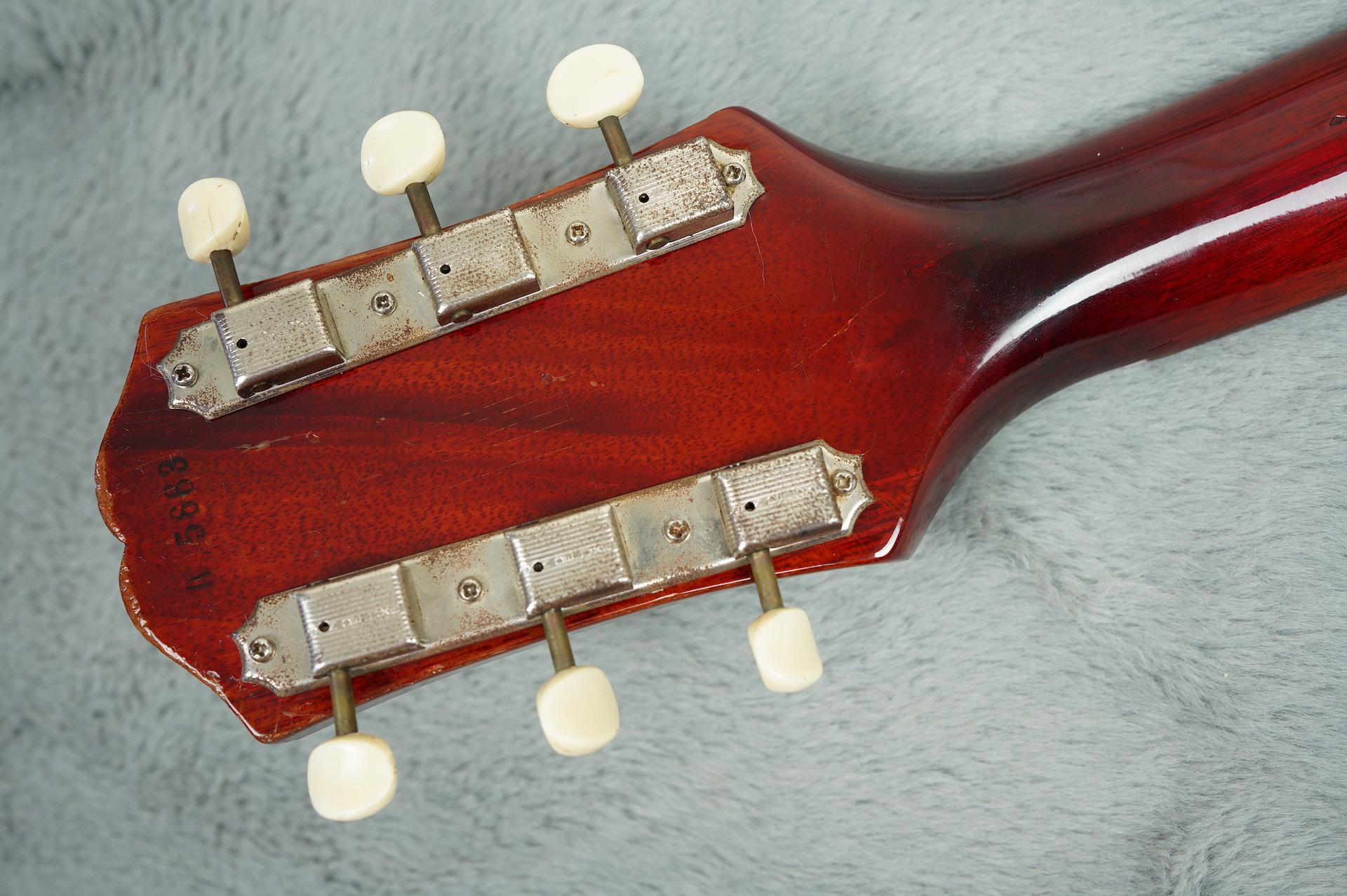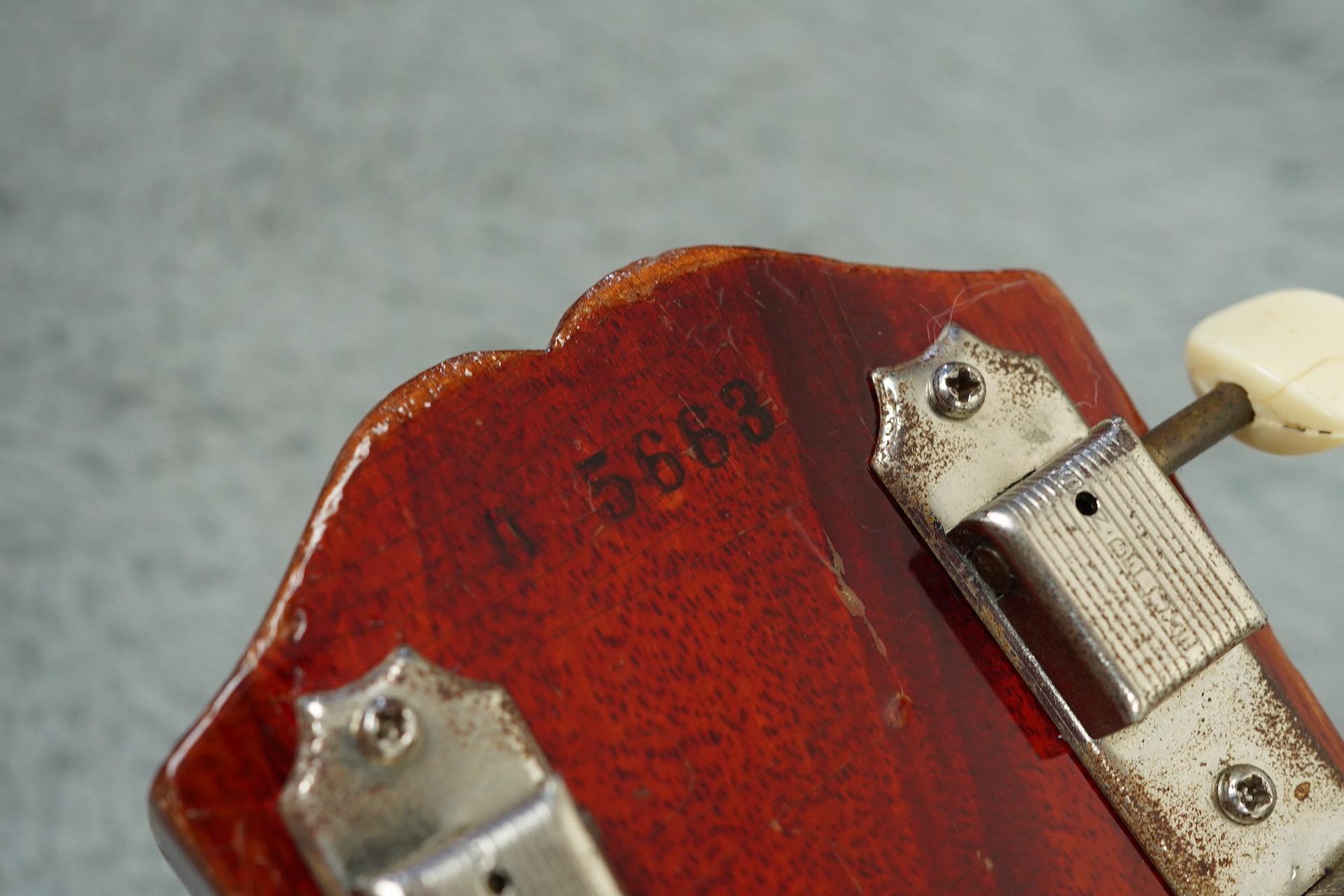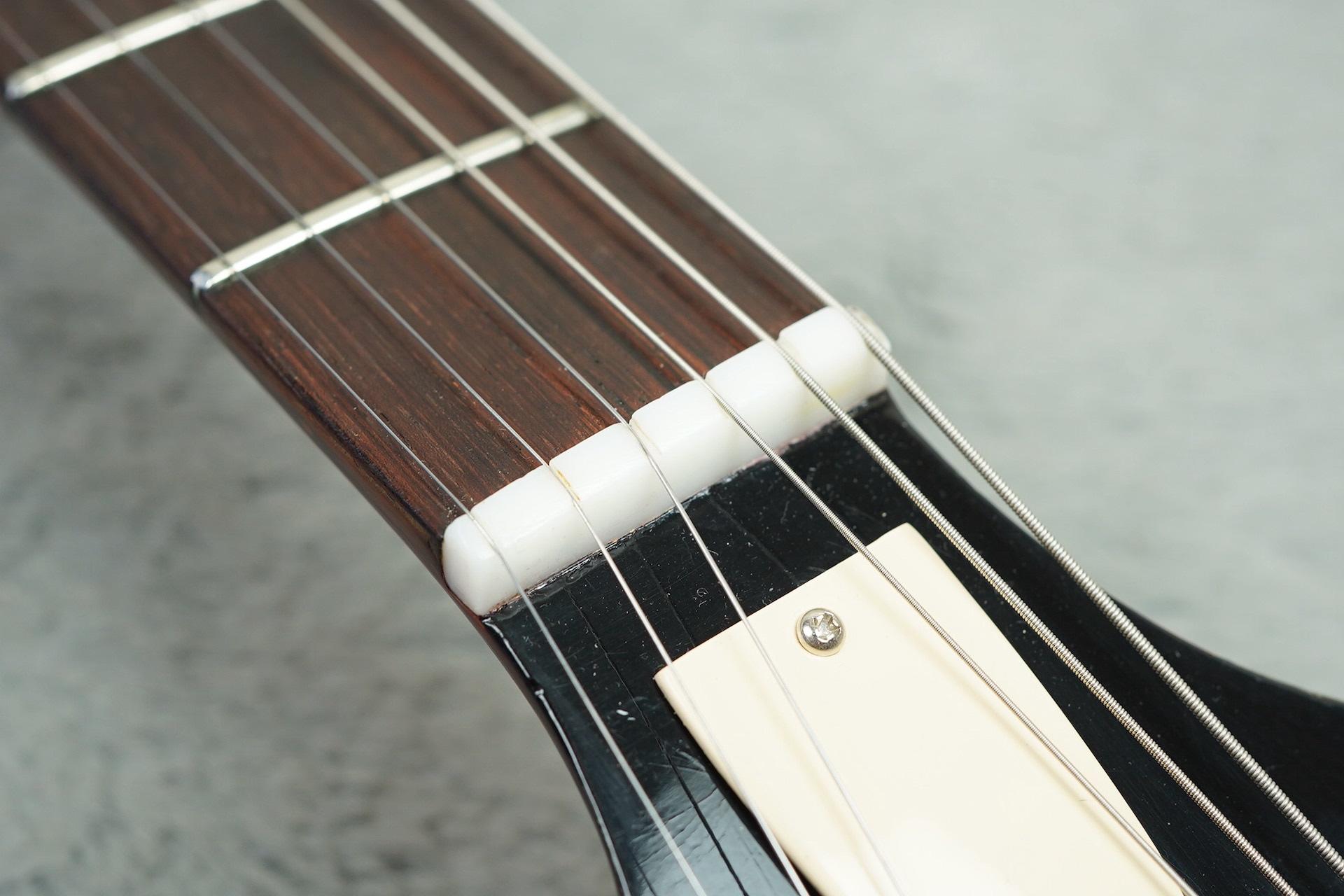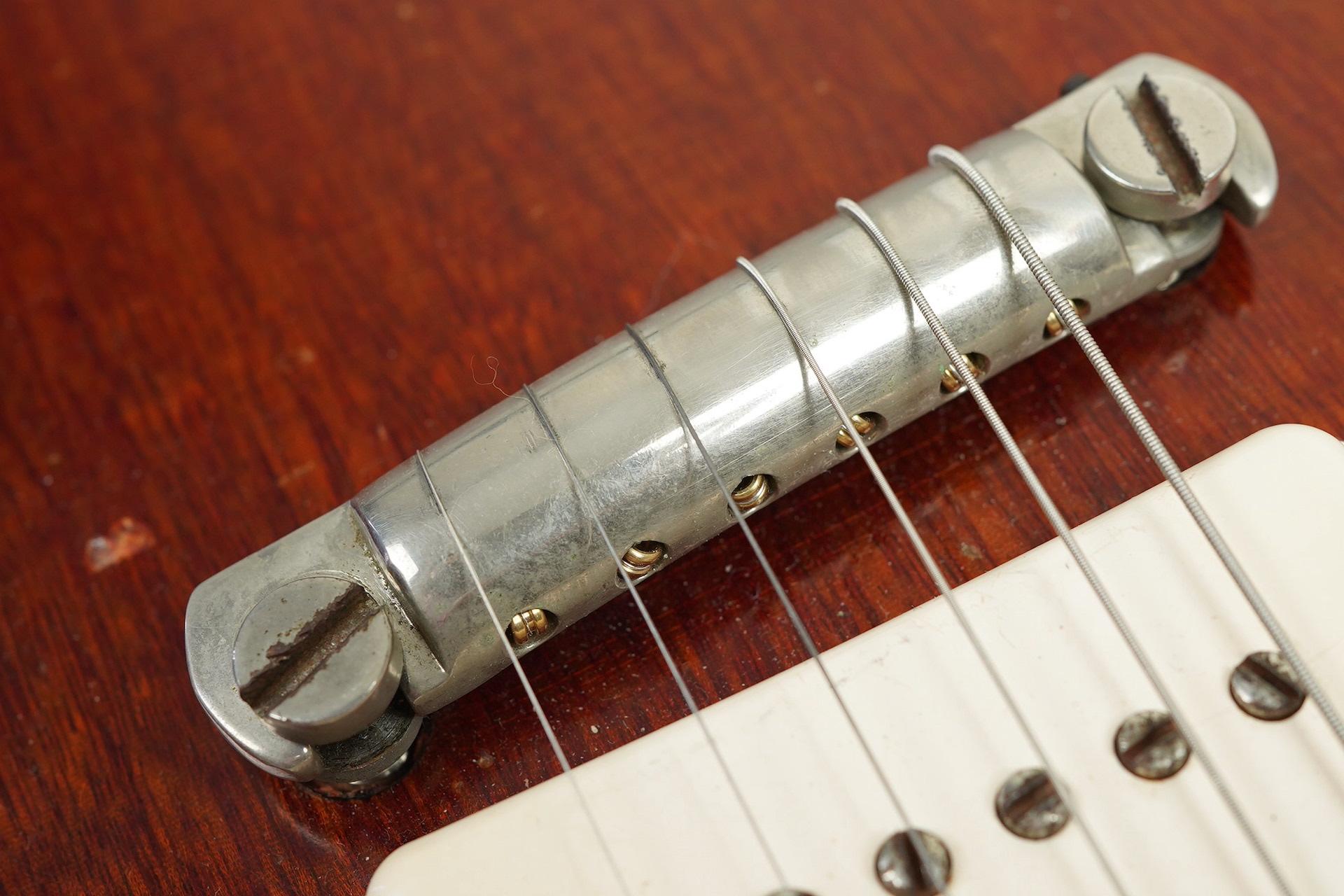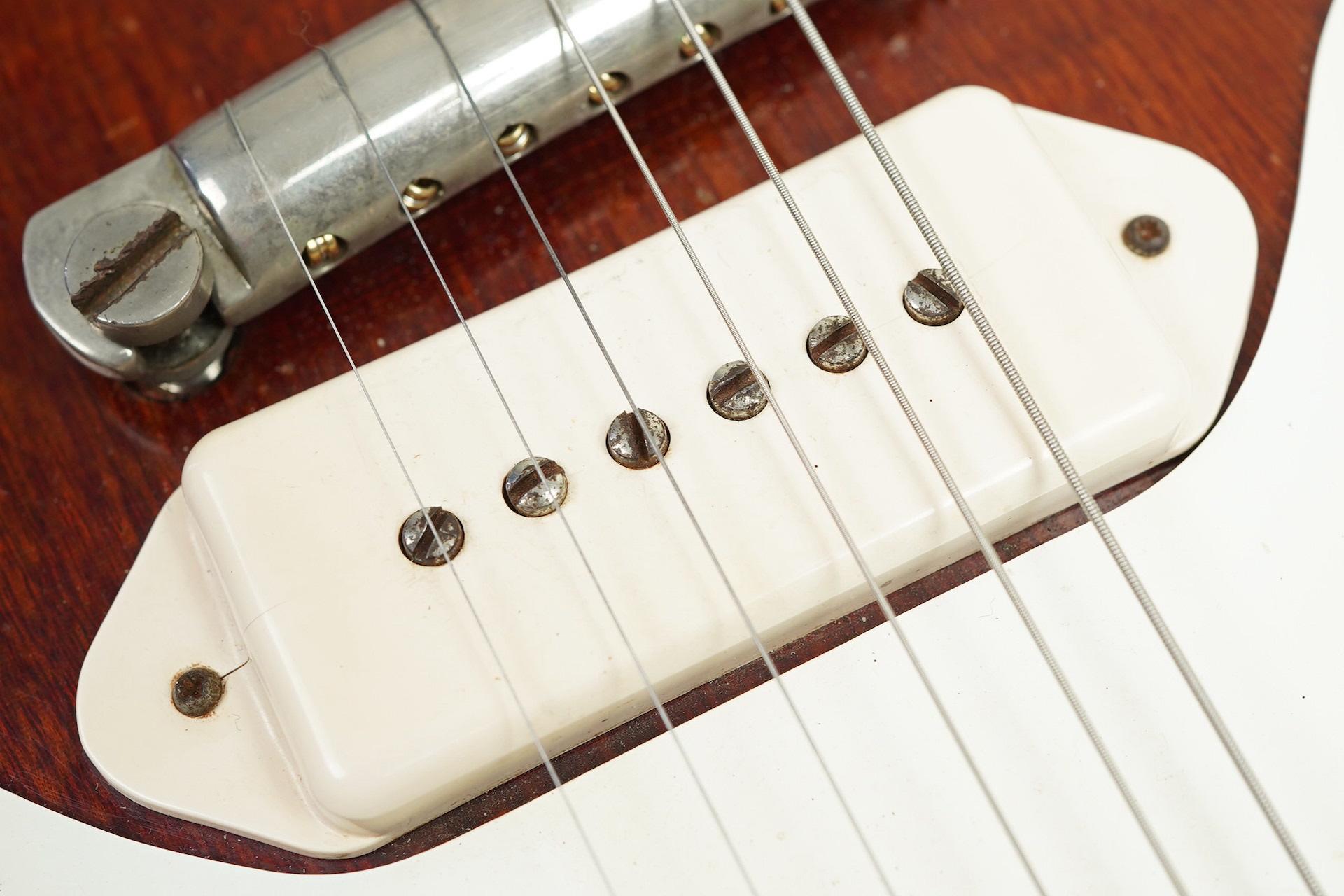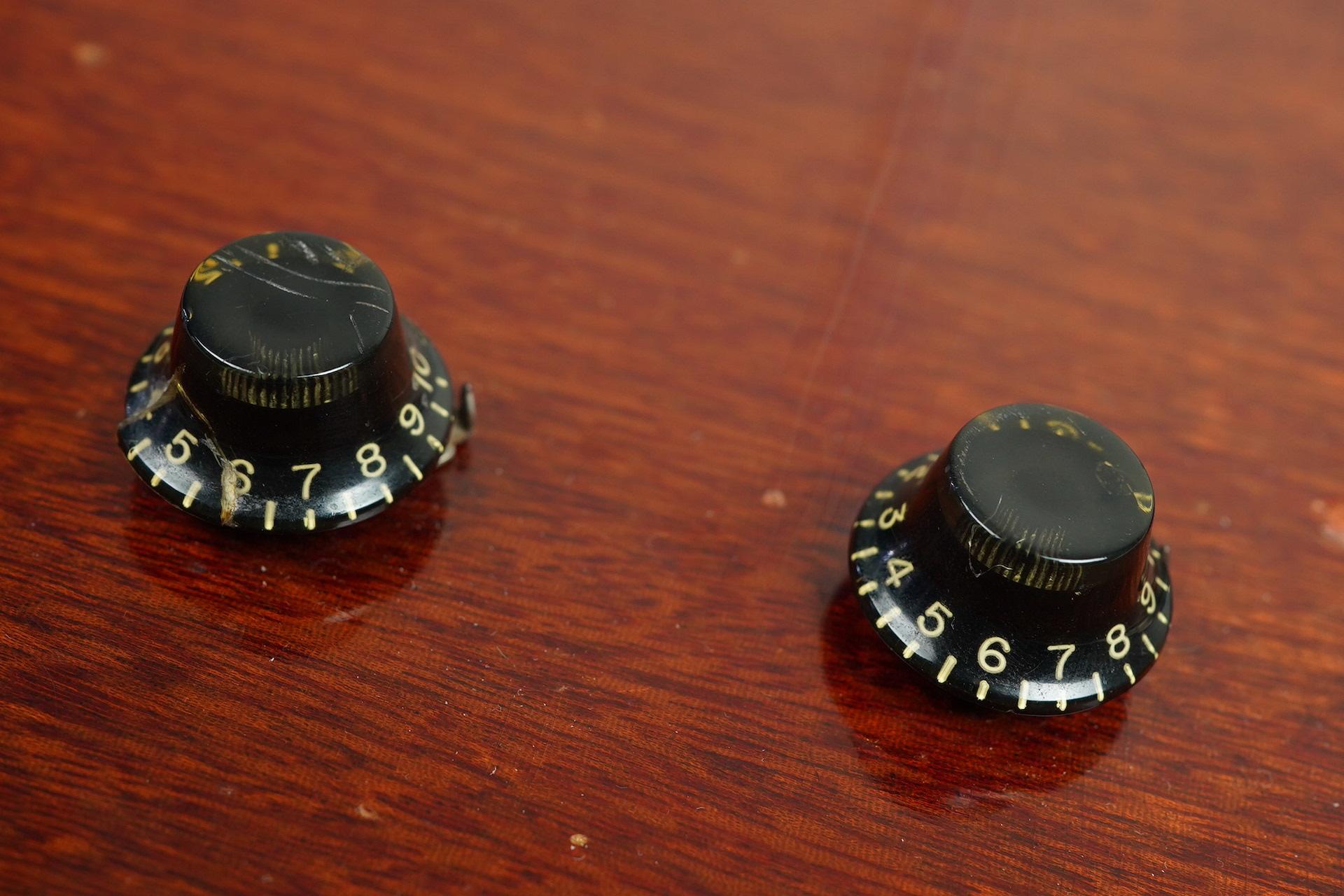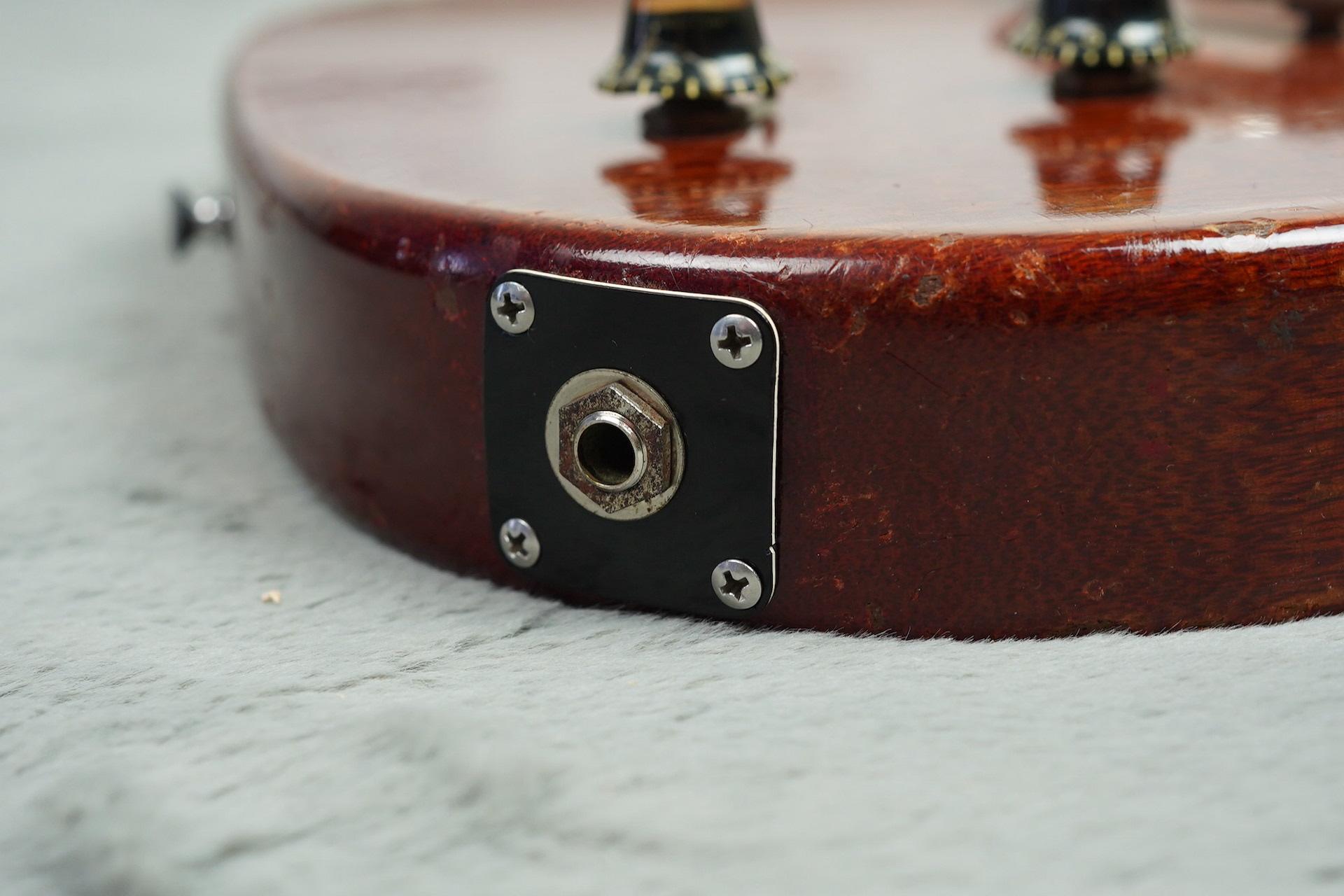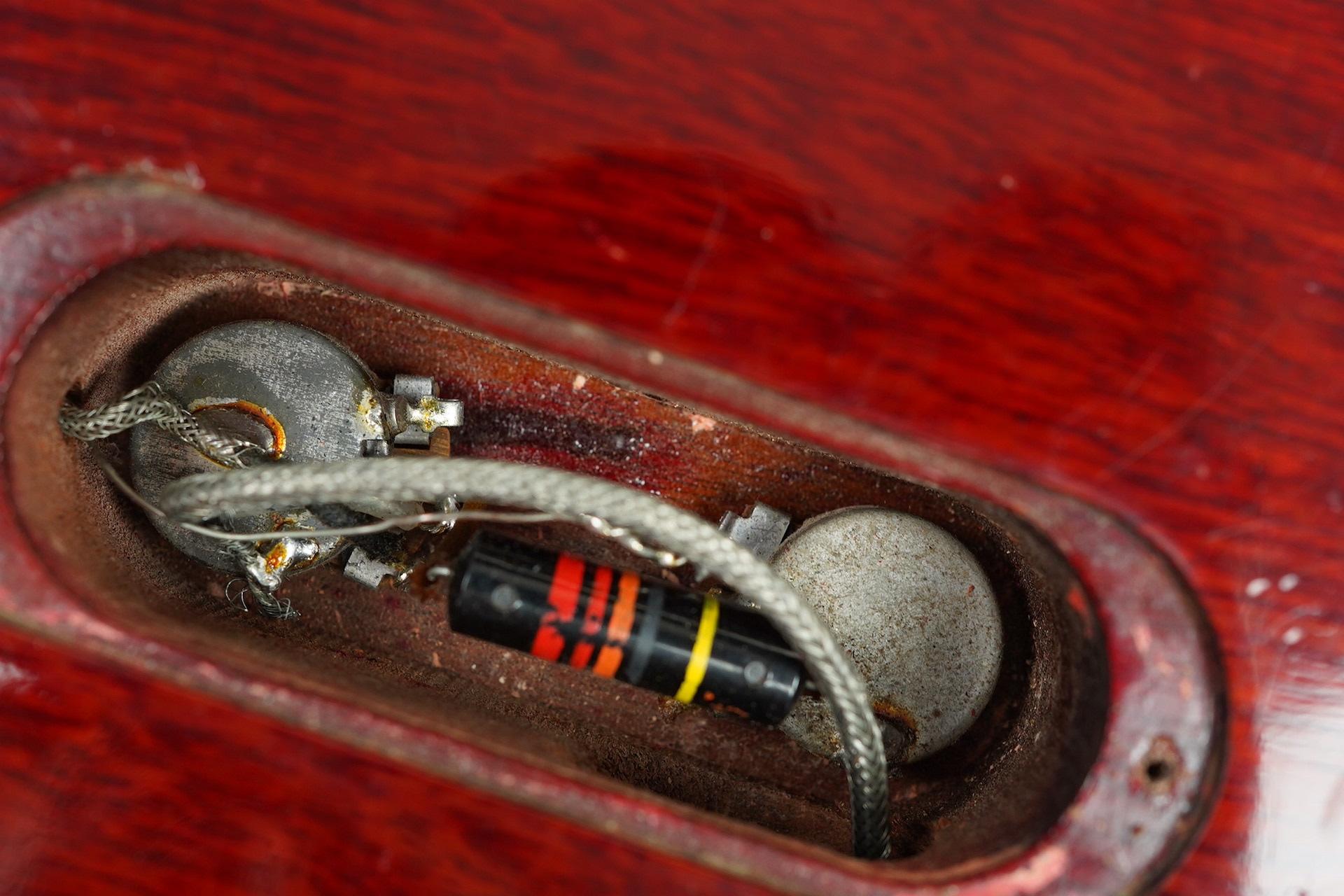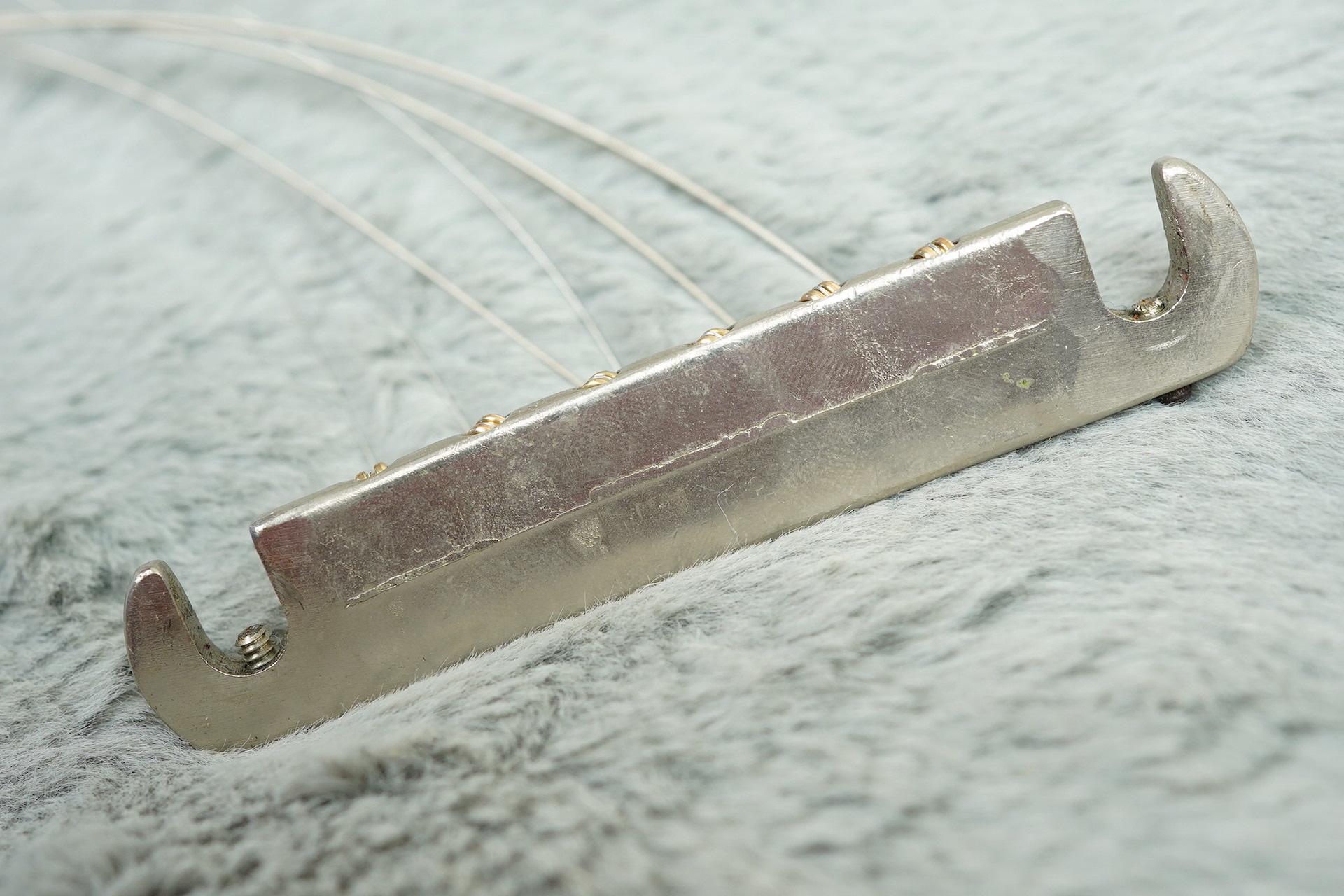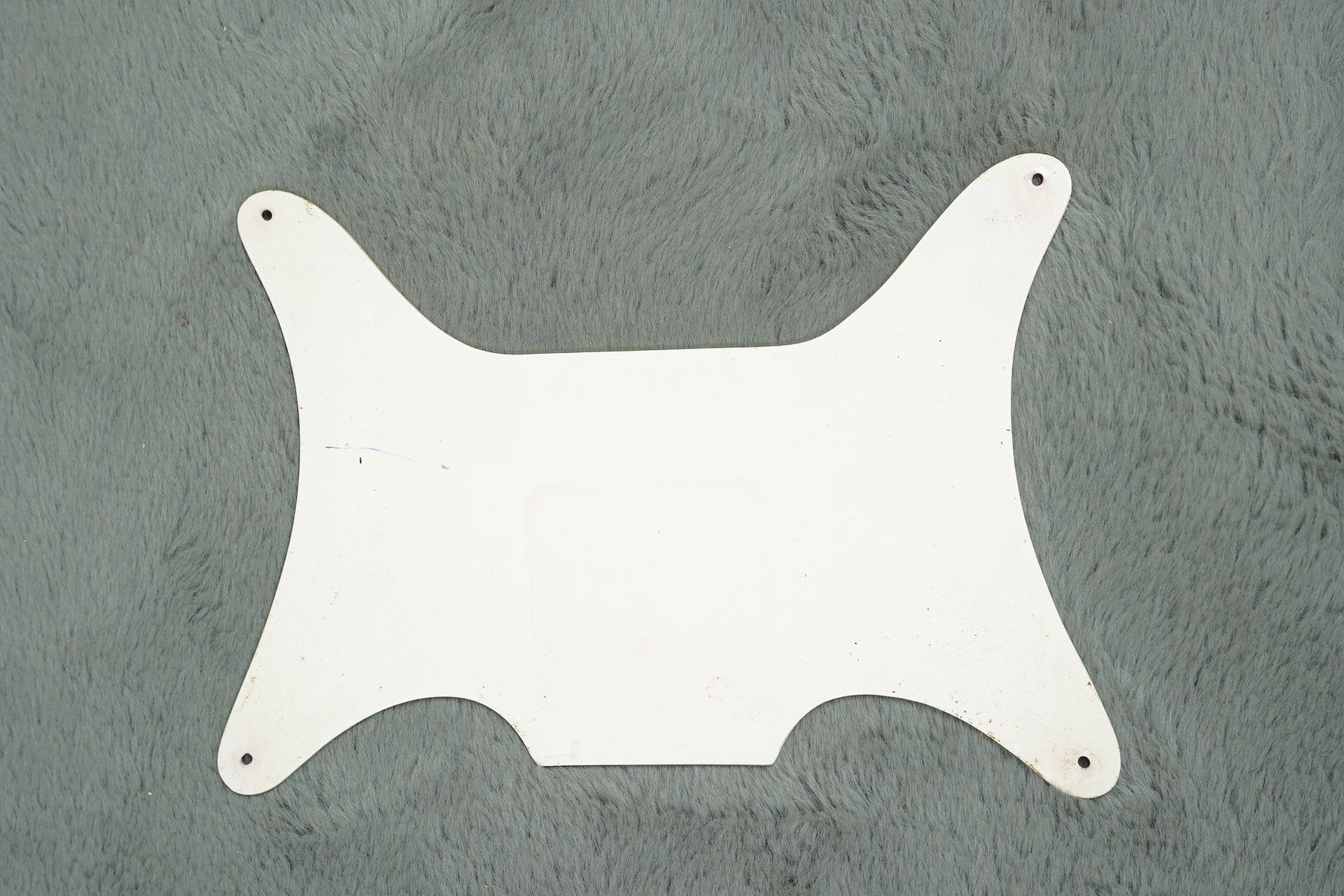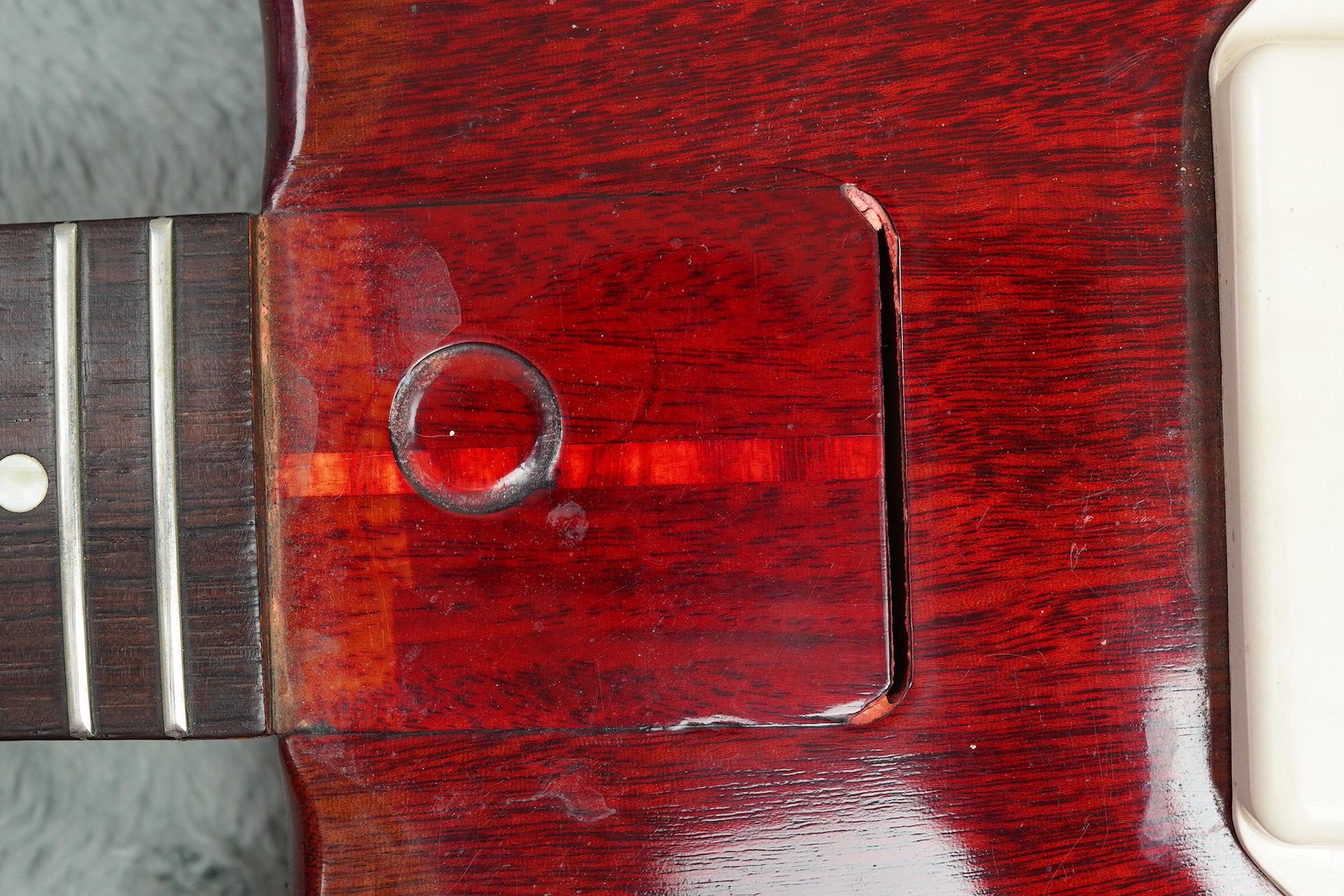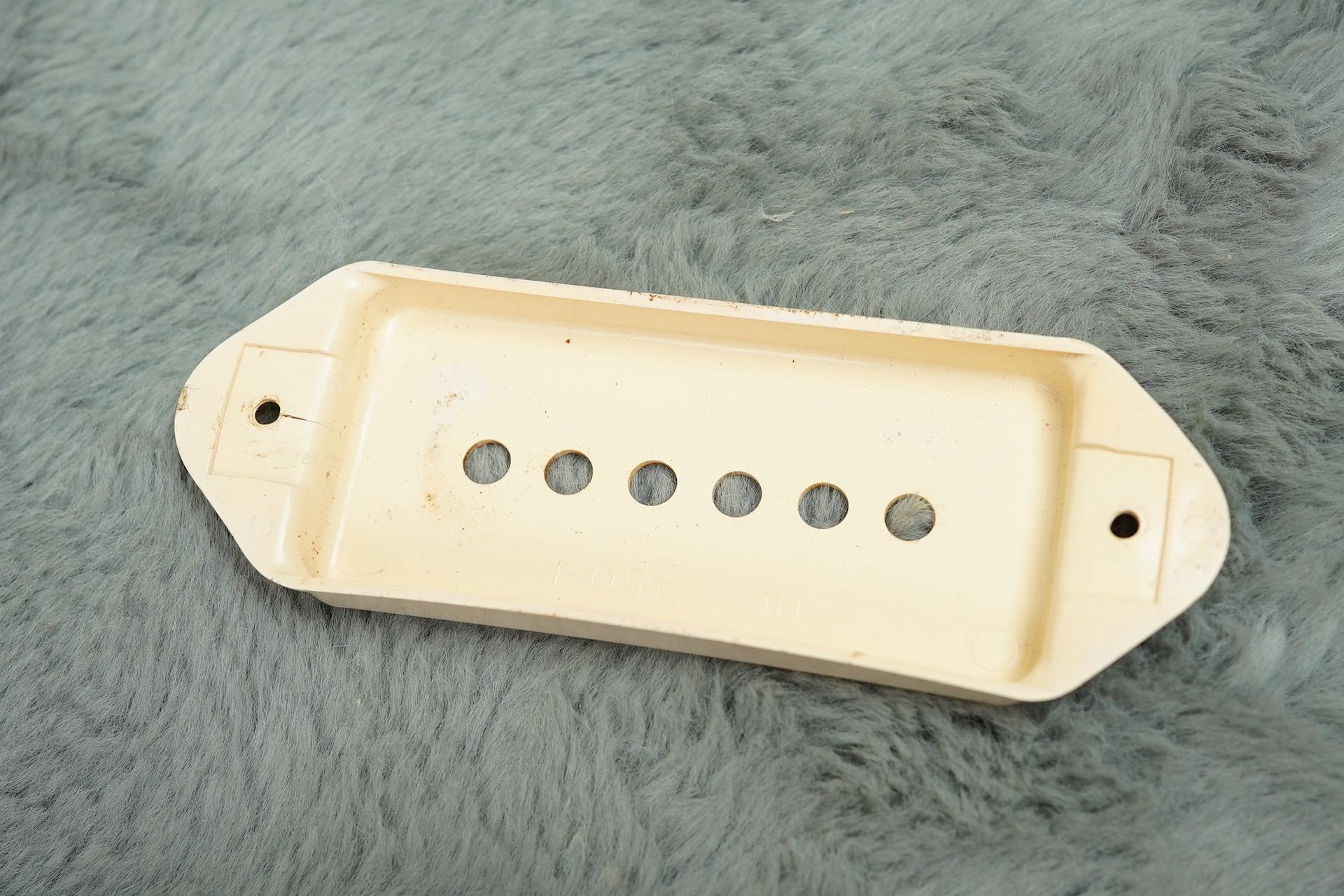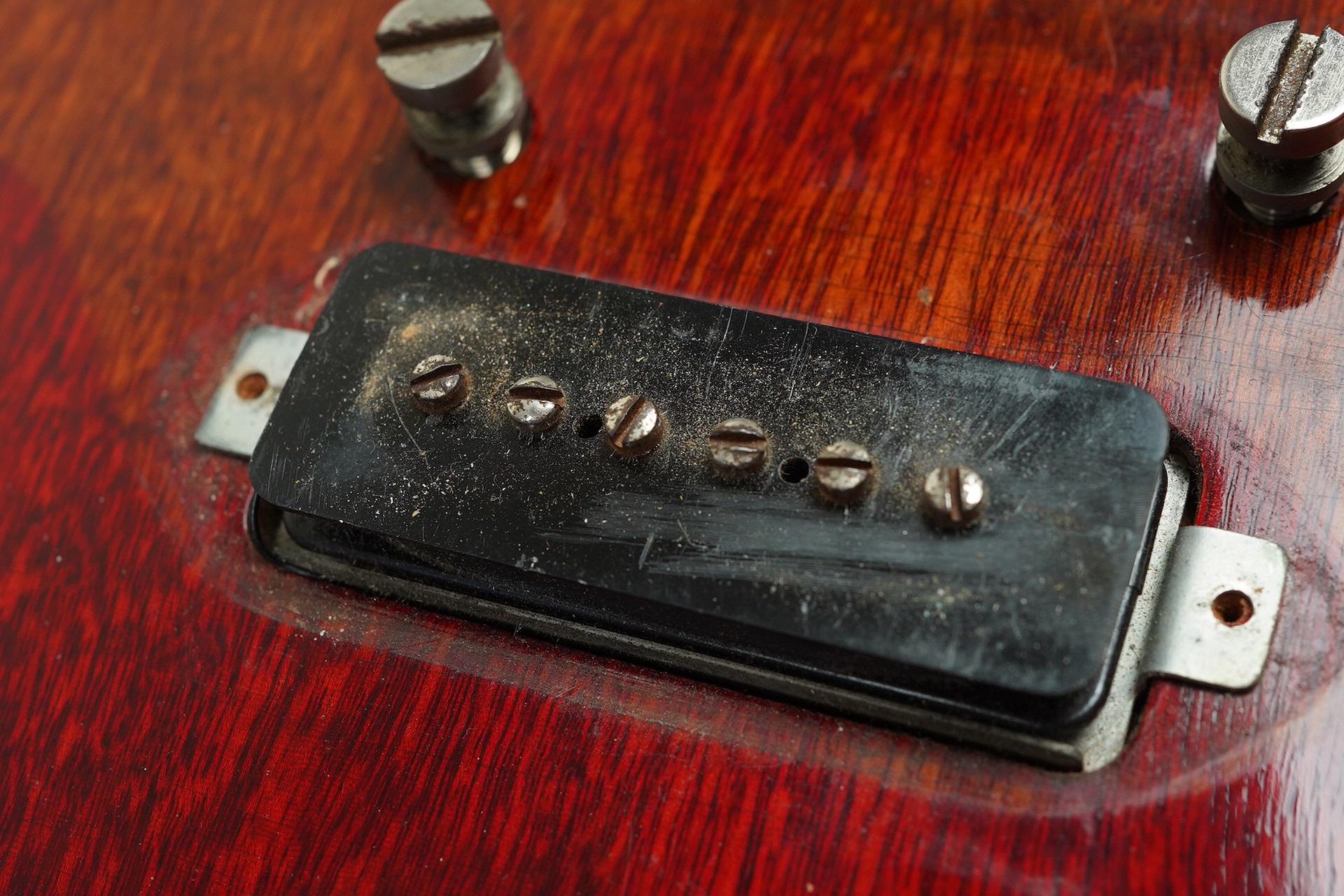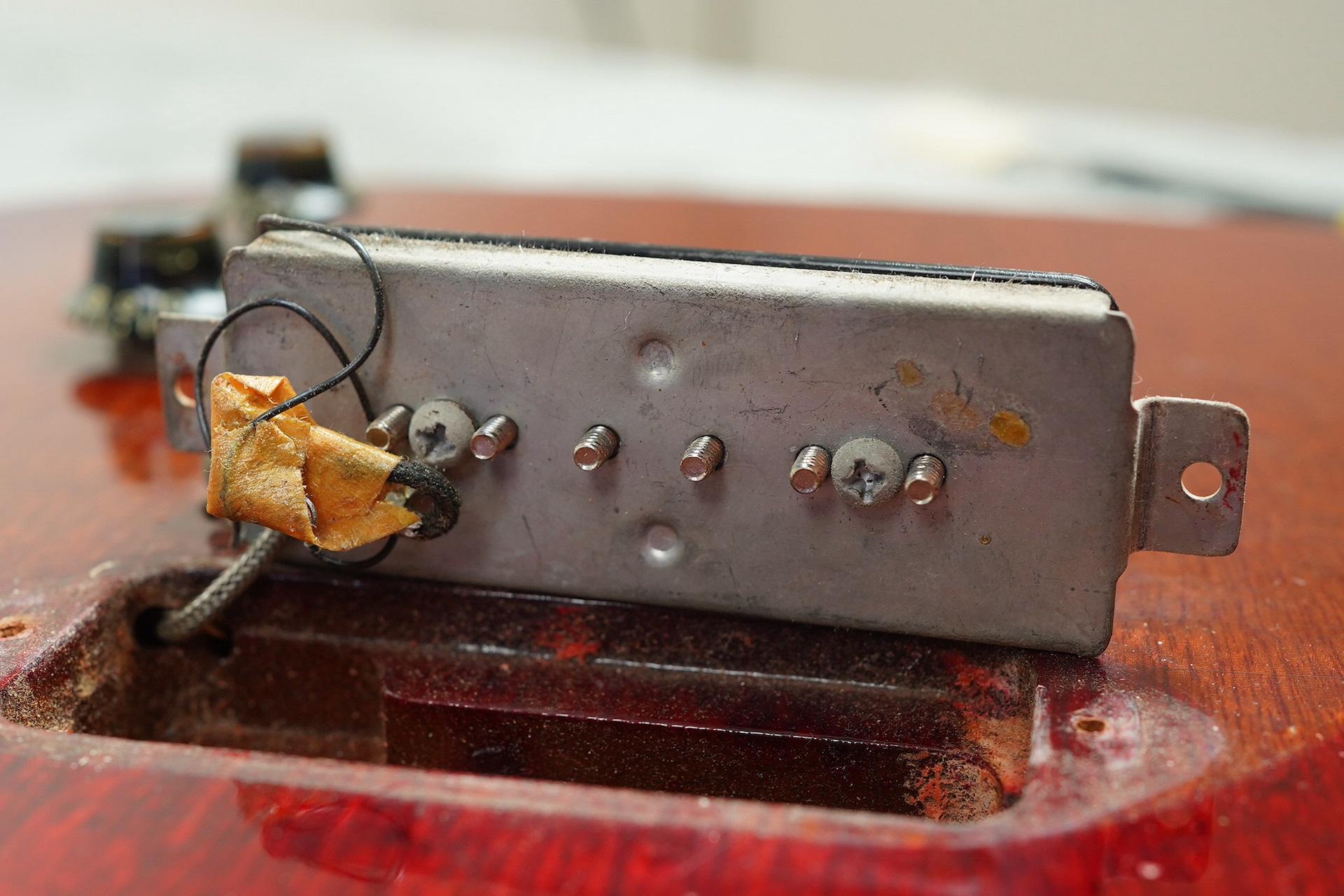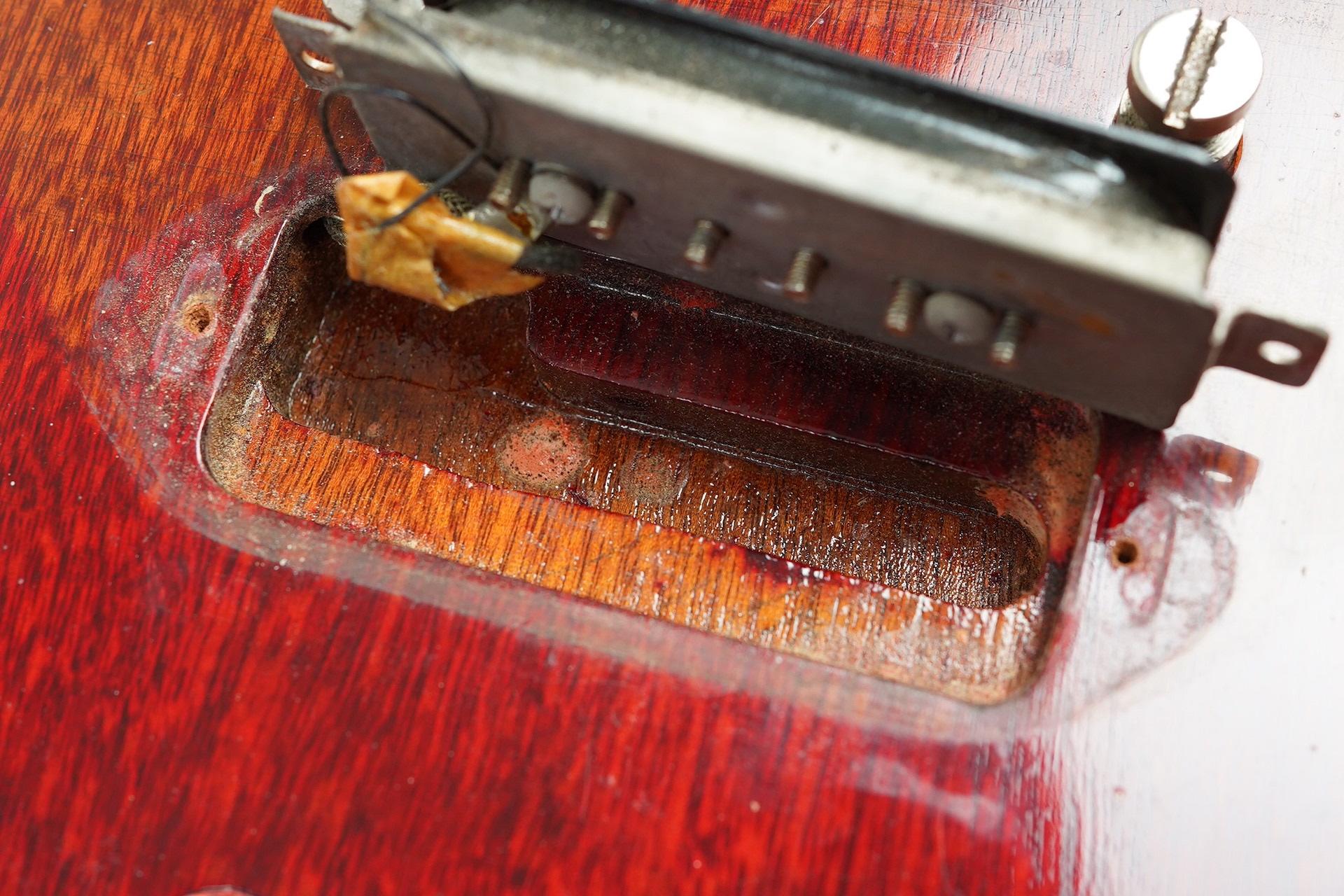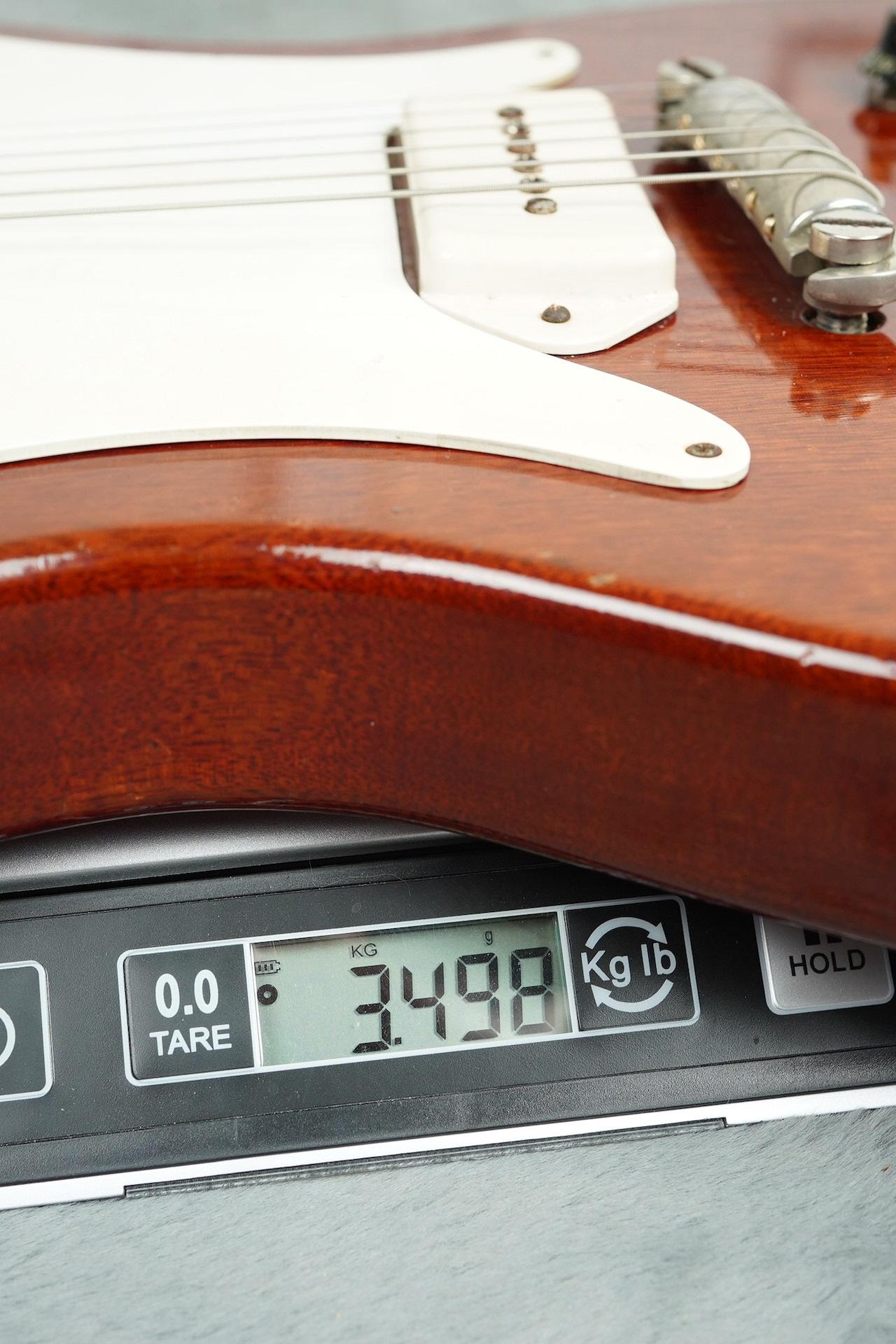 Roll over the image to zoom in
At A Glance:
Model: Coronet
Year: 1960
Finish: Cherry
Modifications: None
Repairs: Headstock repair
Weight (kg): 3.50
---
Case: Hardshell case
Fingerboard: Rosewood
Tuners: Corretc Kluson Singe Line
Pickups: Correct P90
Hardware: Correct Nickel
Neck Profile: V profile
Pots: 2 x Corretc 500k Centrelab
---
Hens teeth are far too common to be used as a metaphor for this 1960, 1959 spec, Epiphone Coronet. Probably the rarest guitar we have ever had here...
Yes, we have had slab body Coronets before of course but never, ever have we had this uber cool transition model with the thick slab body, the side mounted jack in cherry red. with a P-90 that has a white cover and a V profile neck. In fact the owner of this guitar contacted a Gibson/Epiphone historian who said there can only be a handful of these in the entire Universe! We know of only two others.
This one we believe, came from the collection of Alan Rogan after his sad death in 2019.
First produced in 1959, the Coronet was part of Gibson's parent company CMI's push to produce more solid body guitars following the purchase of Epiphone in 1957. Initially Epiphone parts were utilized to complete the orders, subsequently replaced with more common Gibson parts.
What strikes you about this guitar is the phenomenal condition. There's the odd dink and  the finish has faded a little but neither detracts from the striking cherry hue. These early examples have a more angular finish, with a slab body that's more akin to a les paul junior or telecaster in the way the edges are radiused.
The neck is another unique feature of this guitar. The pronounced V brings to mind 56-57 Fender neck profiles but on steroids and is very comfortable to play. As with the body, the condition of the neck is very impressive. The headstock has been broken and the repair is well done with some overspray around the repair. The finish on the back has faded a little as expected.The fretboard is in great shape and there is plenty of life left in the frets. The headstock bears a few knocks but nothing too serious. 
The plastics are in great shape. The only changed part is probably the truss rod cover. The hardware shows a little sign of corrosion but this is only minor.
An interesting feature of this guitar is that it was originally routed for a New Yorker pickup. If you look carefully, there are two holes for the screws in the routed out cavity for the P90. Evidently they ran out of them and fitted a P90 which was to become the standard for this model. There is no sign of this having been done later.
With the P90 in situ we are definitely in Junior country now. Its incredibly versatile for an instrument with so few options. The controls are very interactive, coaxing out a wide palette of tones. The neck is very comfortable and combined with the newer frets makes this a very nice guitar to play. These guitars are incredibly popular for a reason.
This Coronet stands up alongside any similar single pickup guitar not only as an instrument but also as a collectable piece. Grab this one before it gets away. The last slab 1959 Coronet did not last long at all…
Add To Your Wishlist
Send to a friend
Recommend this to a friend by entering their email address in the box below.