1968 Fender Telecaster Bass Ice Blue Metallic + OHSC
1968 Fender Telecaster Bass Ice Blue Metallic + OHSC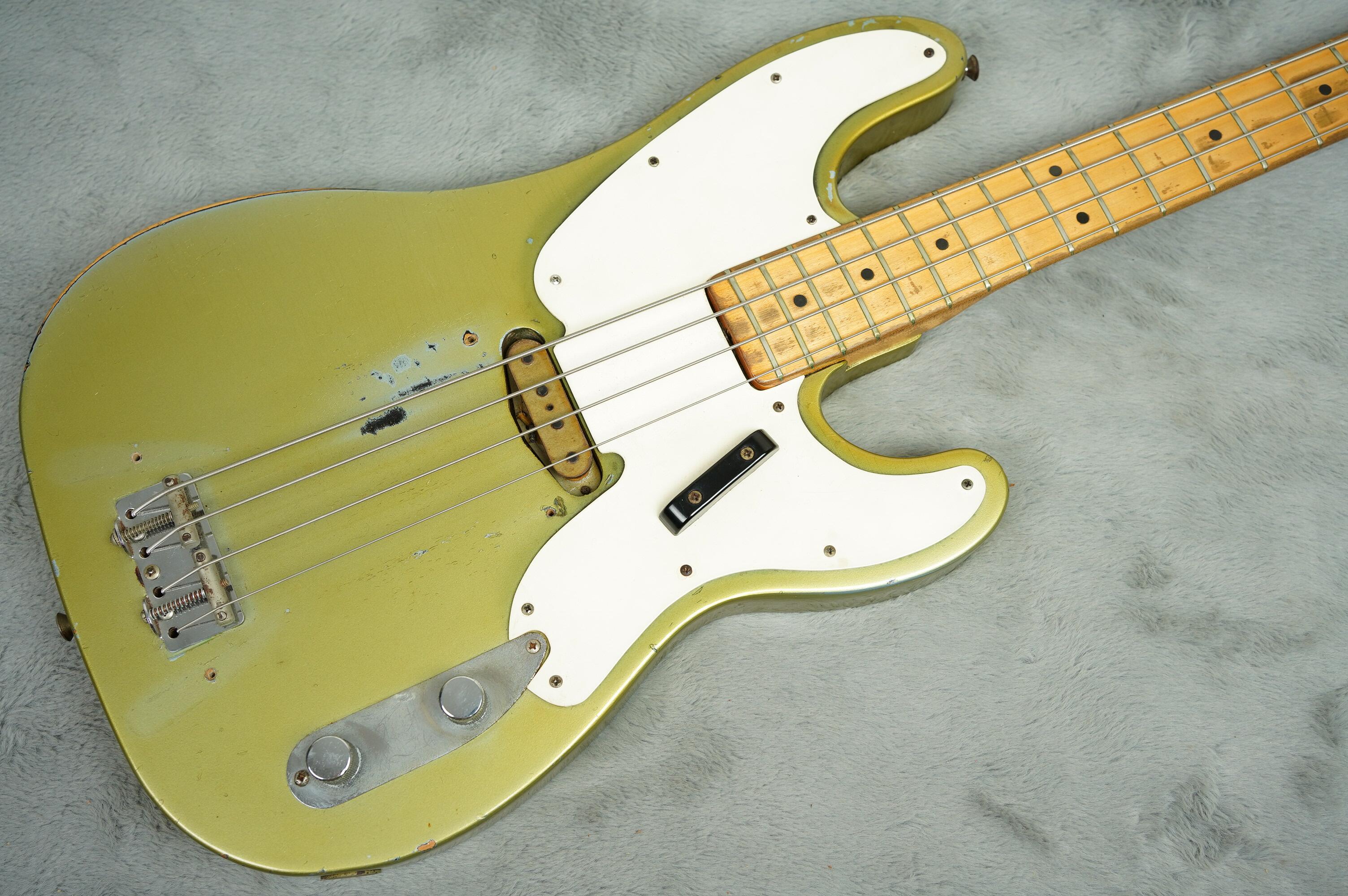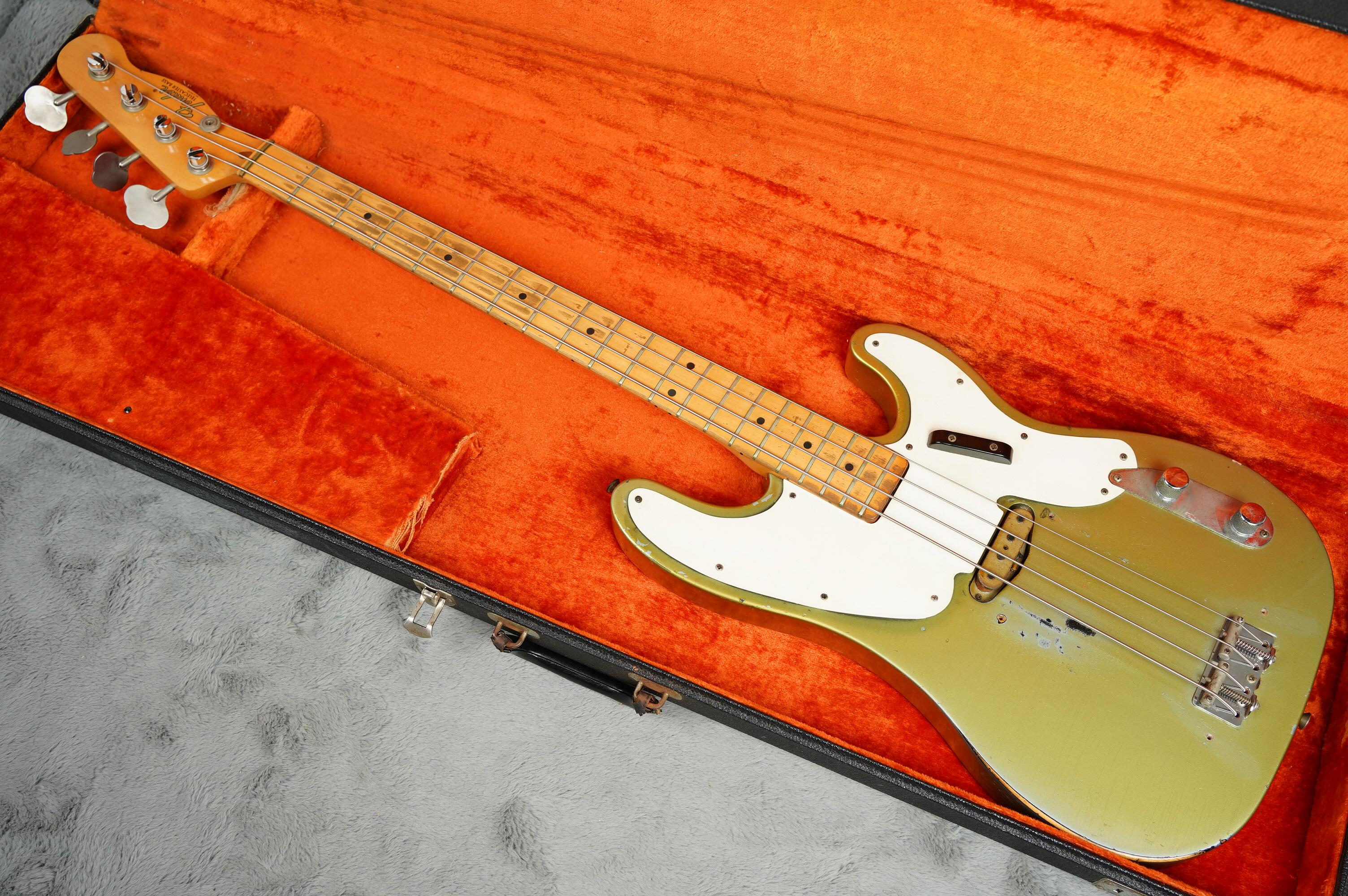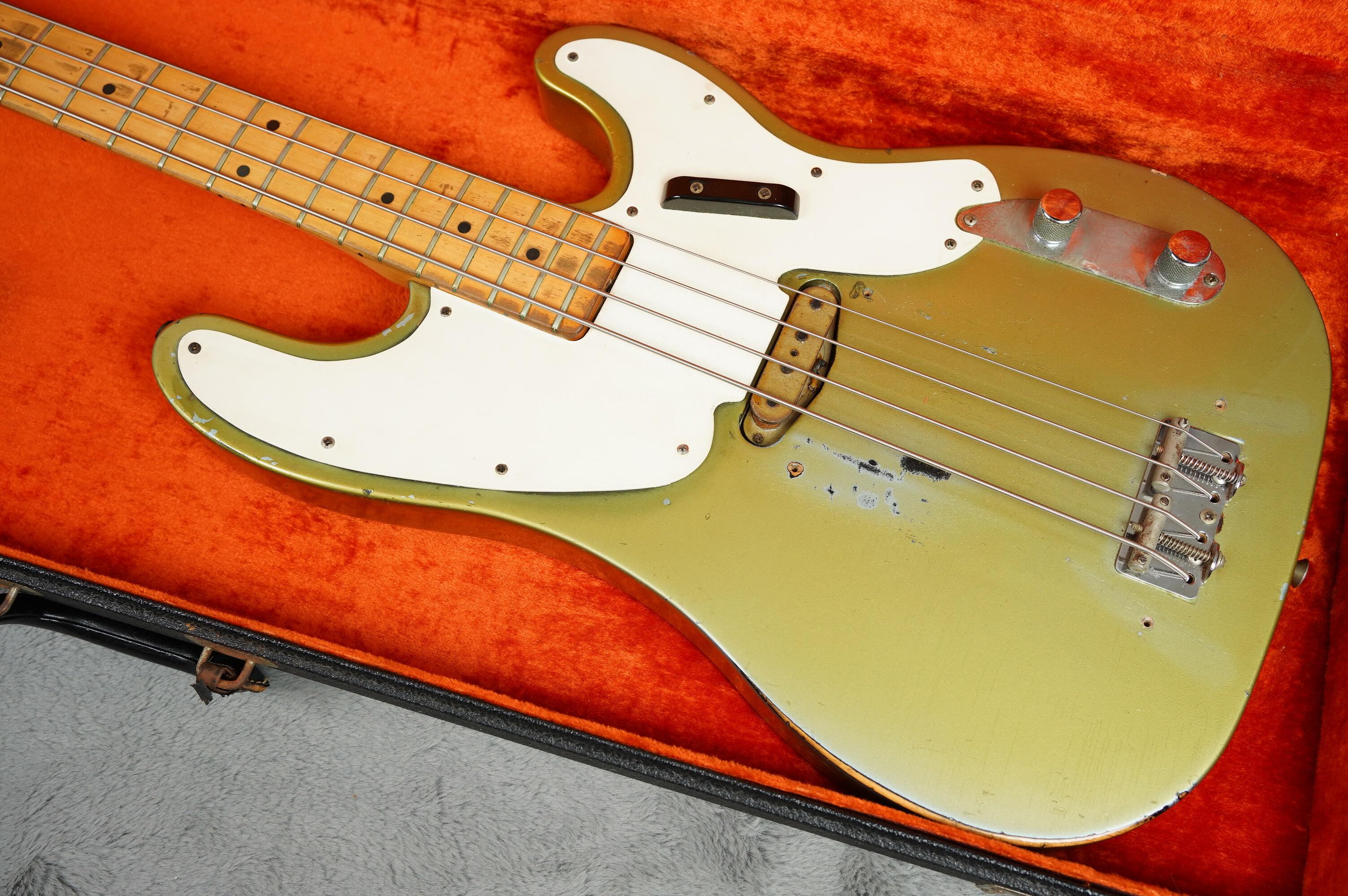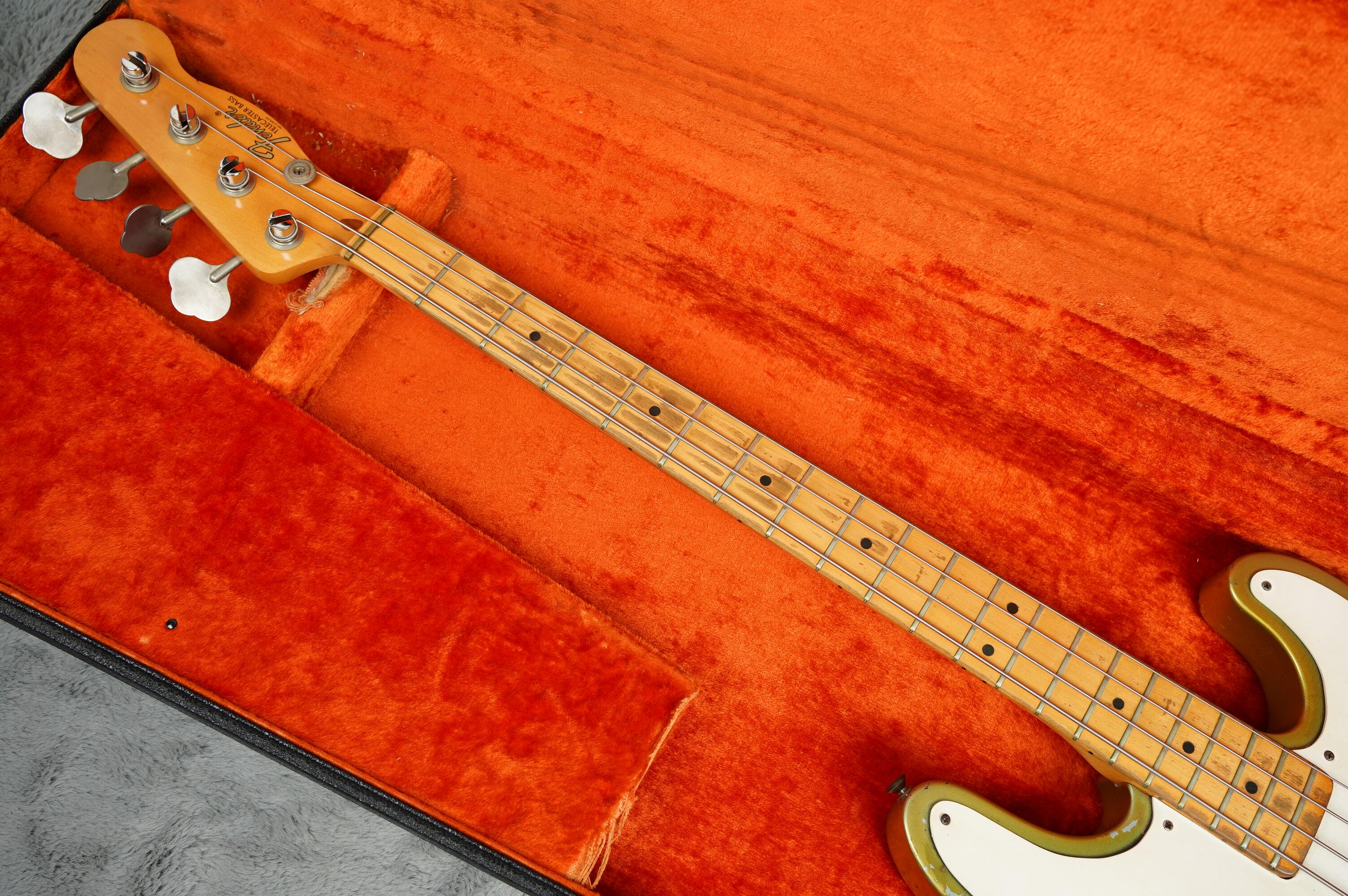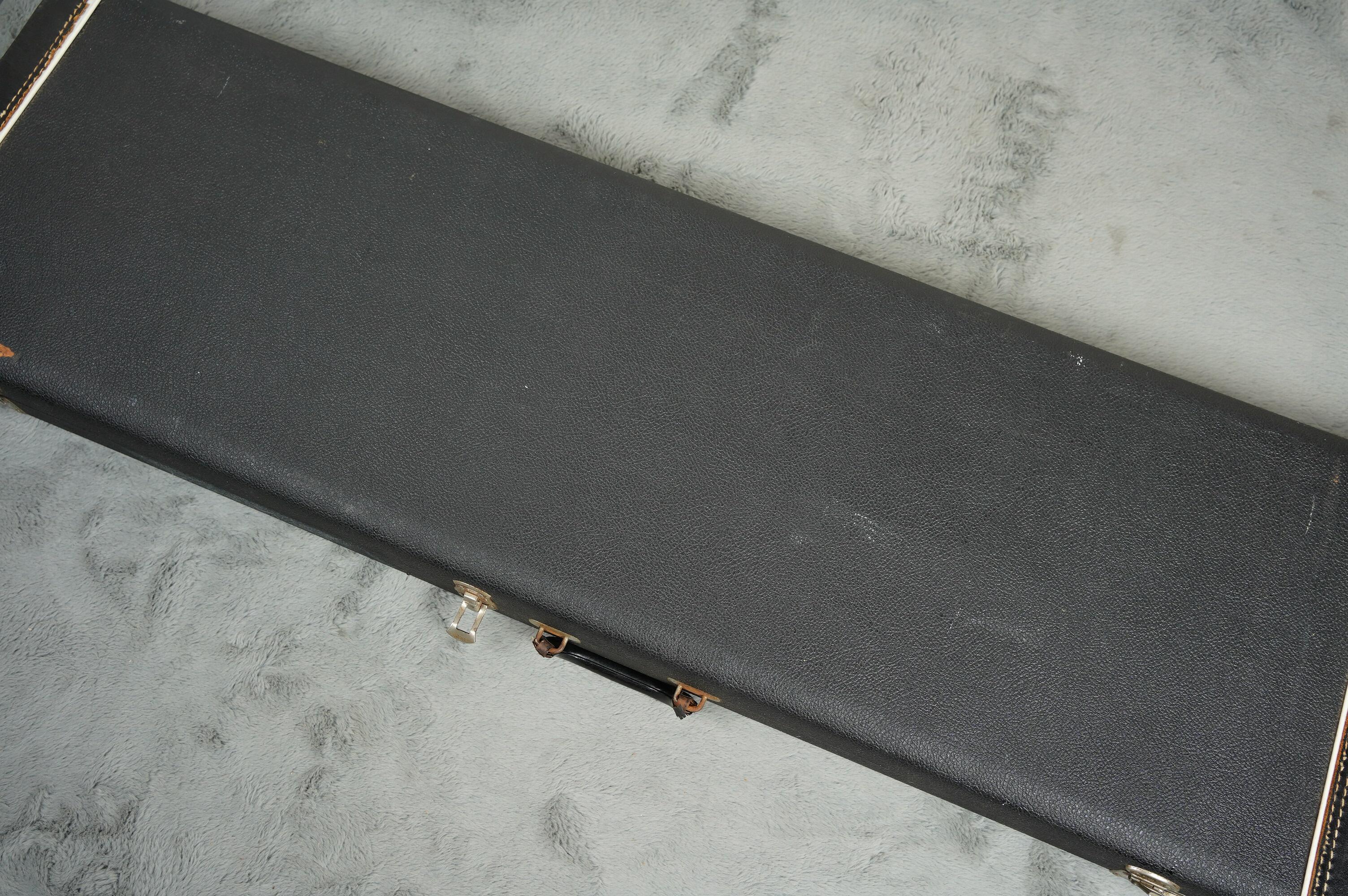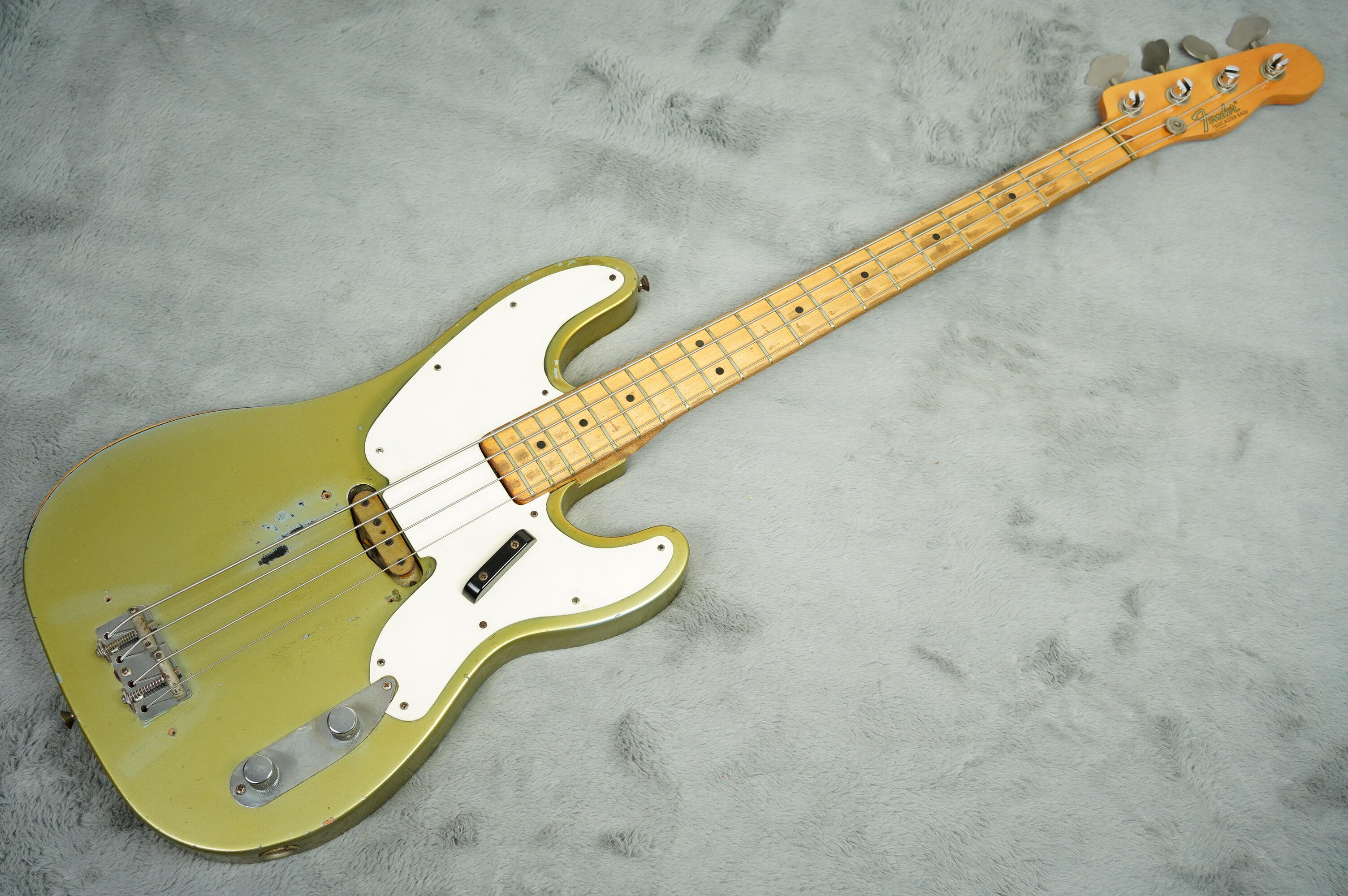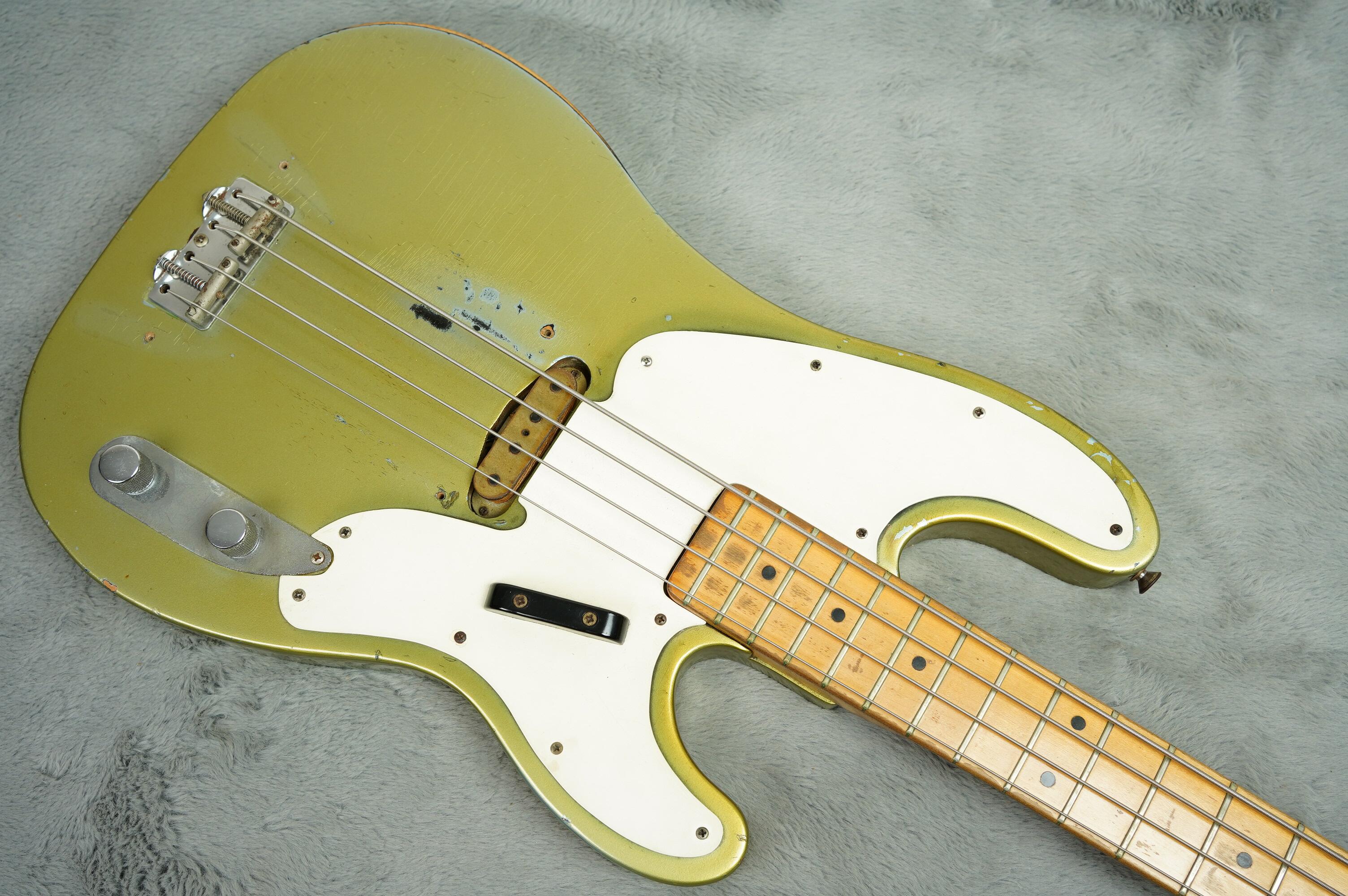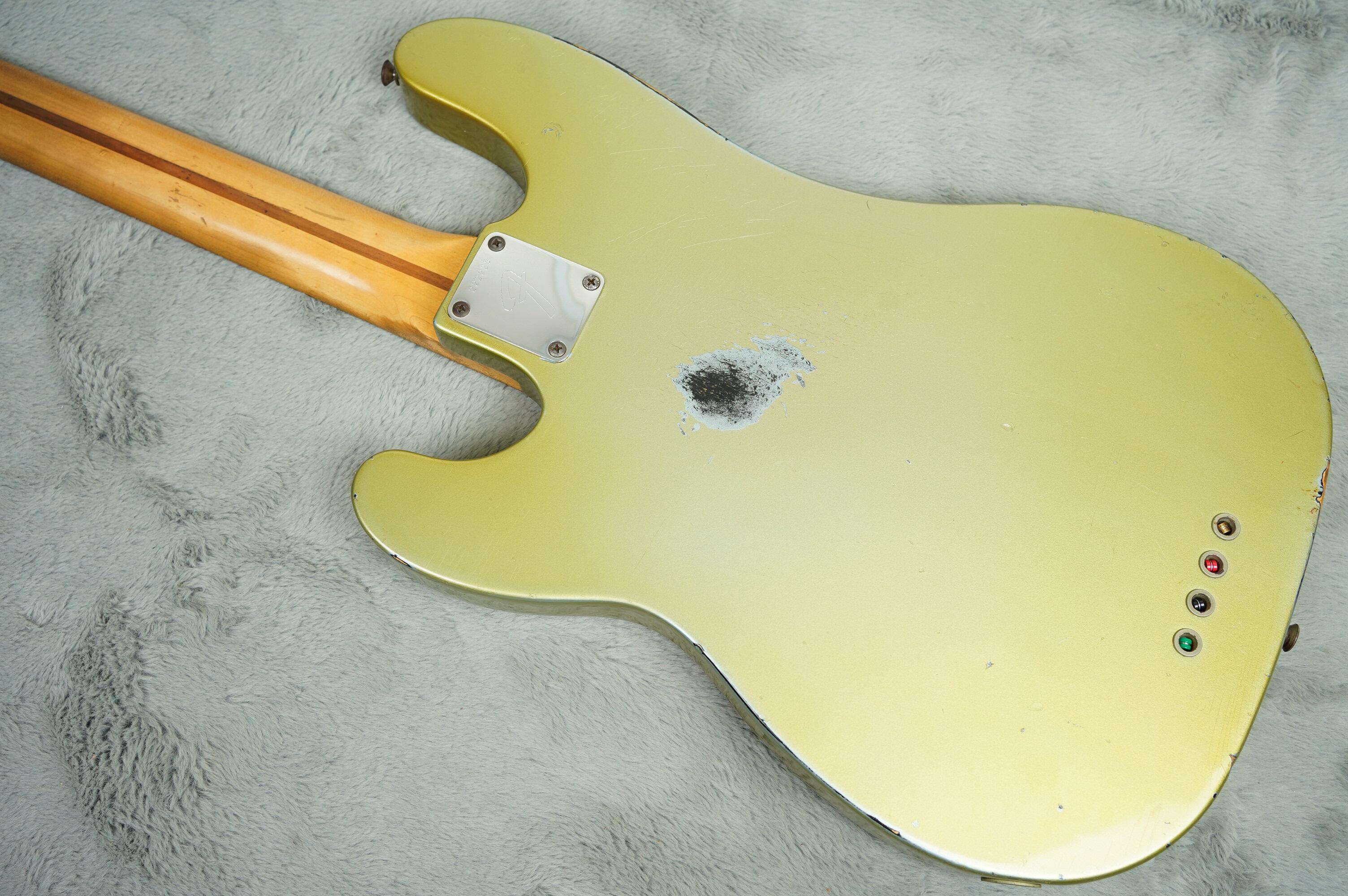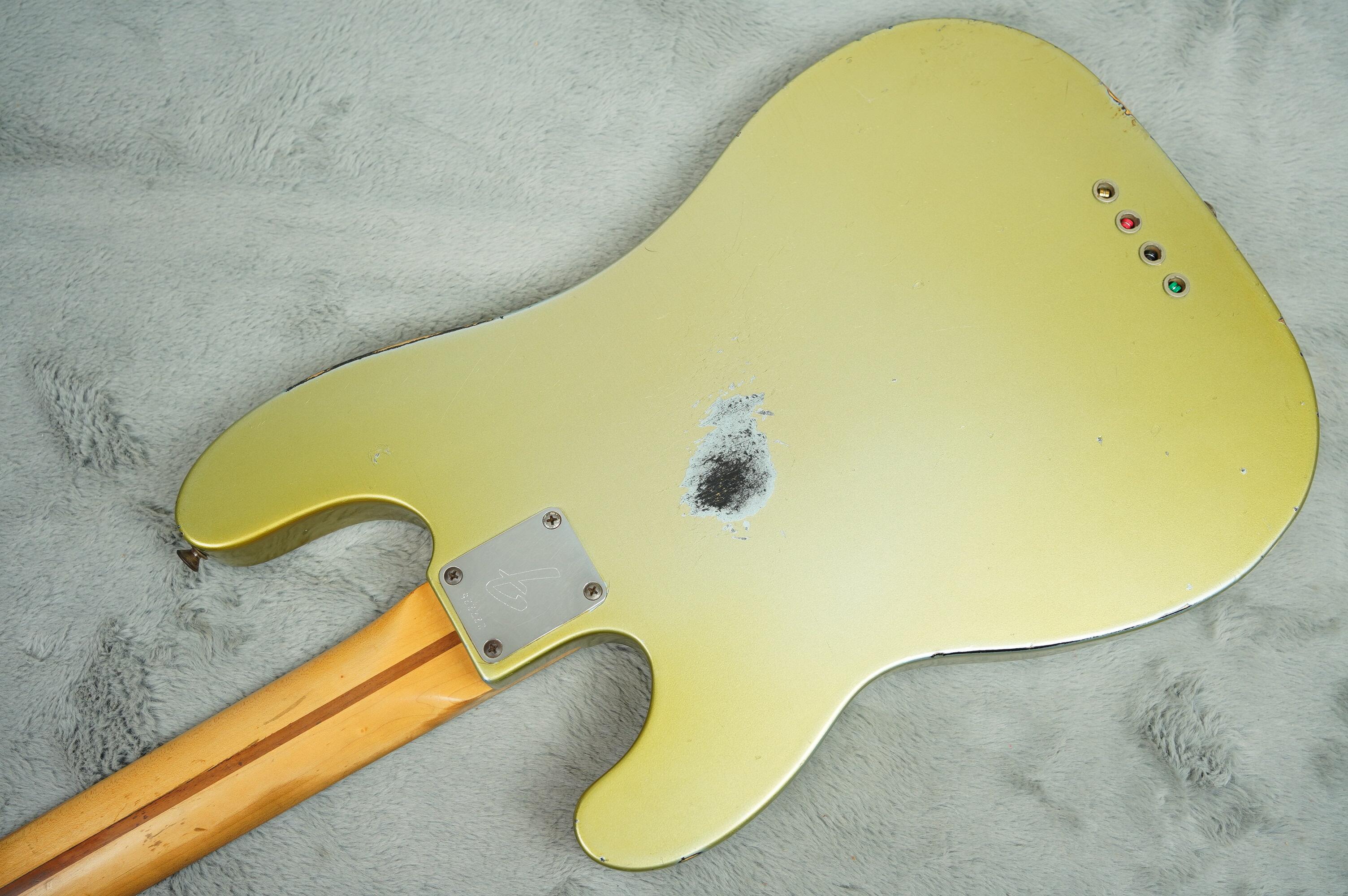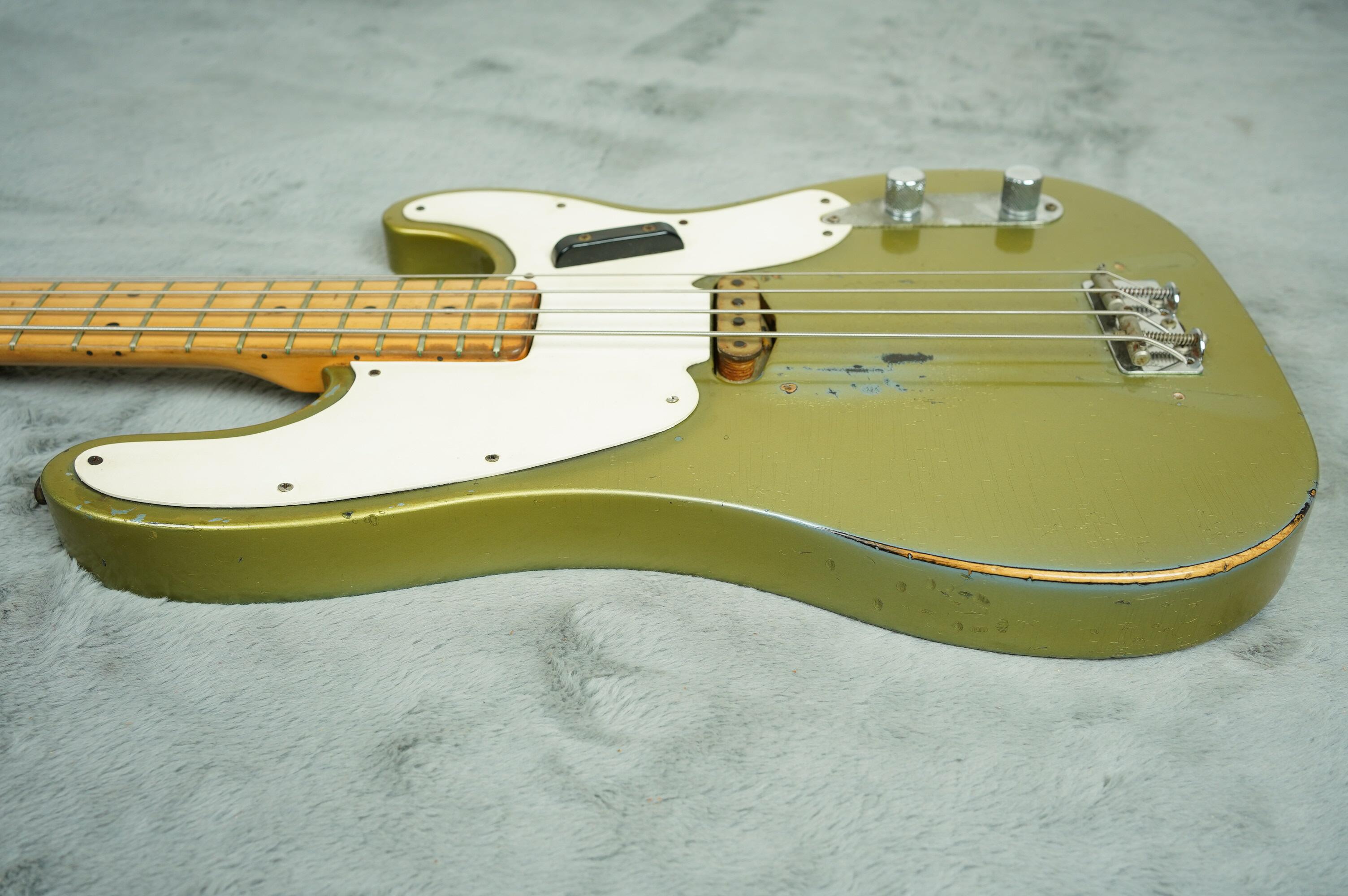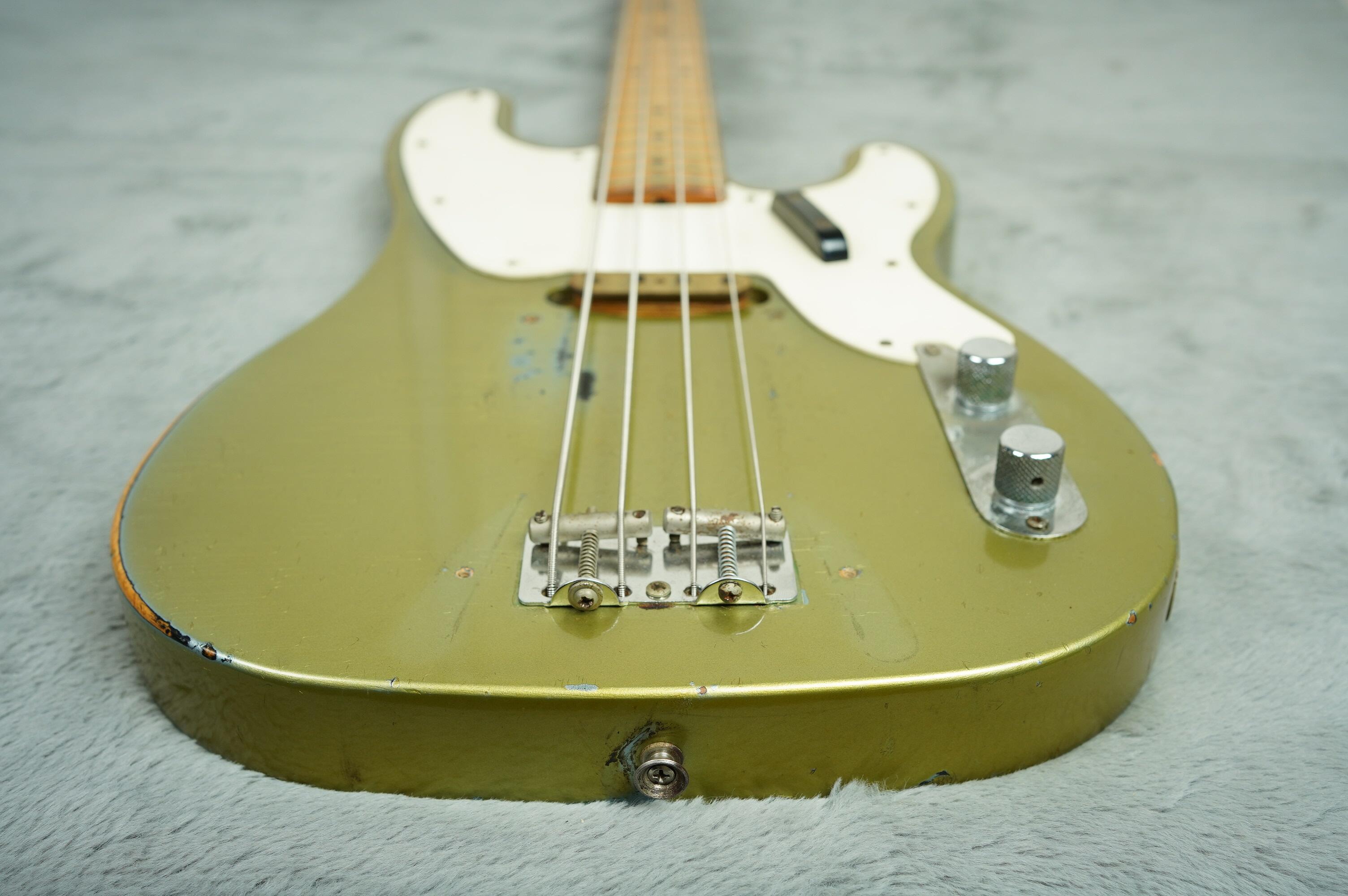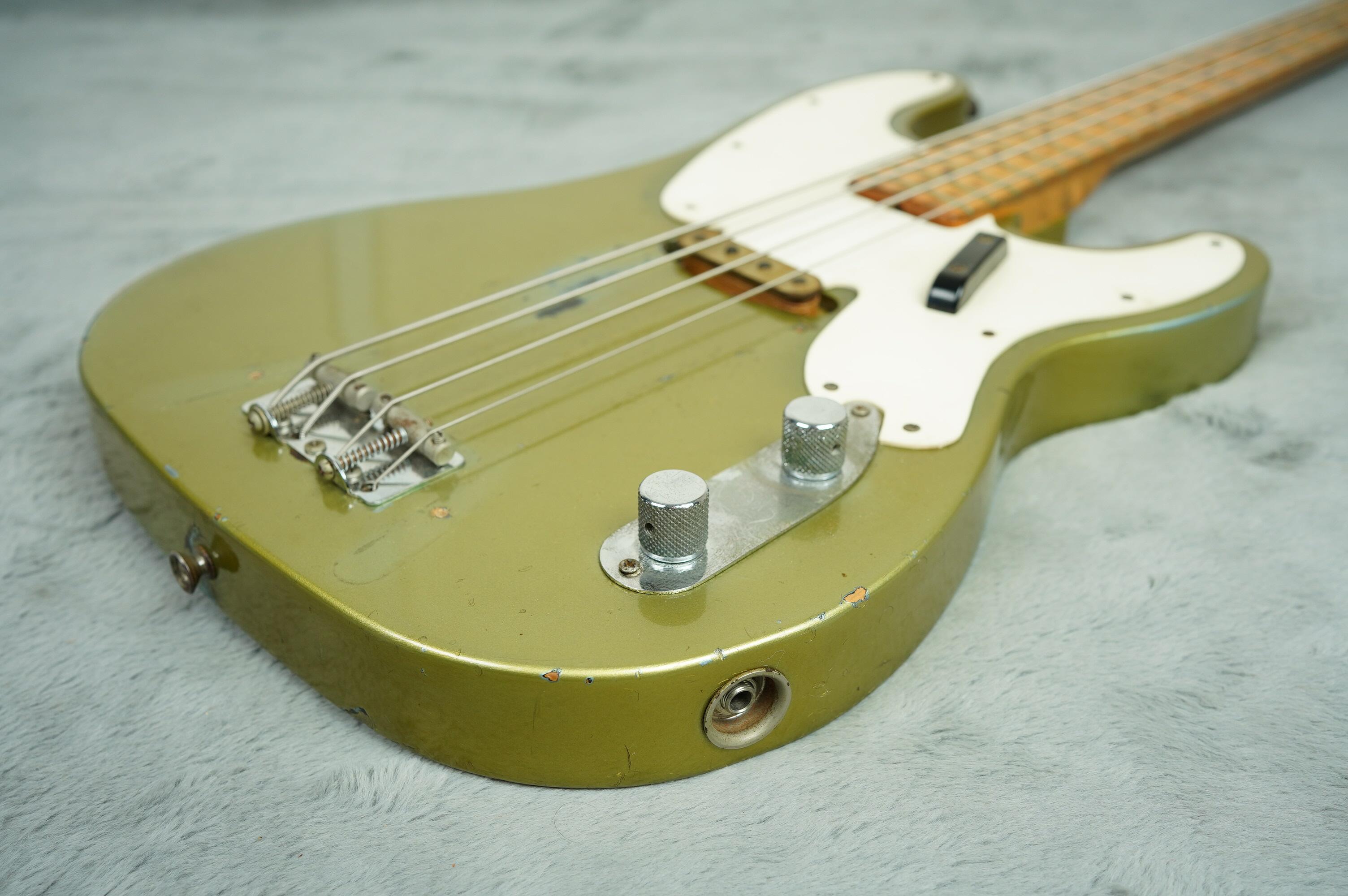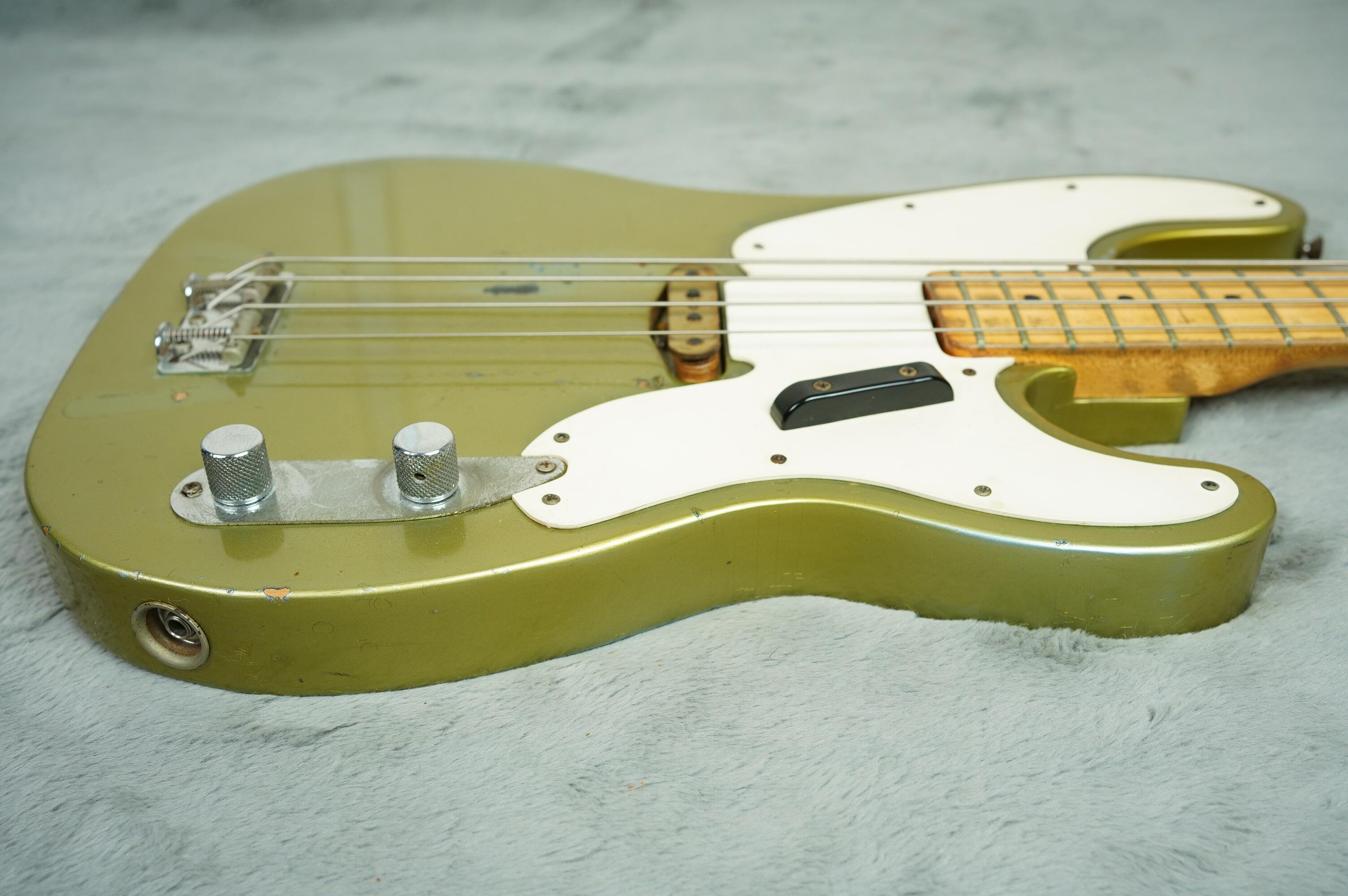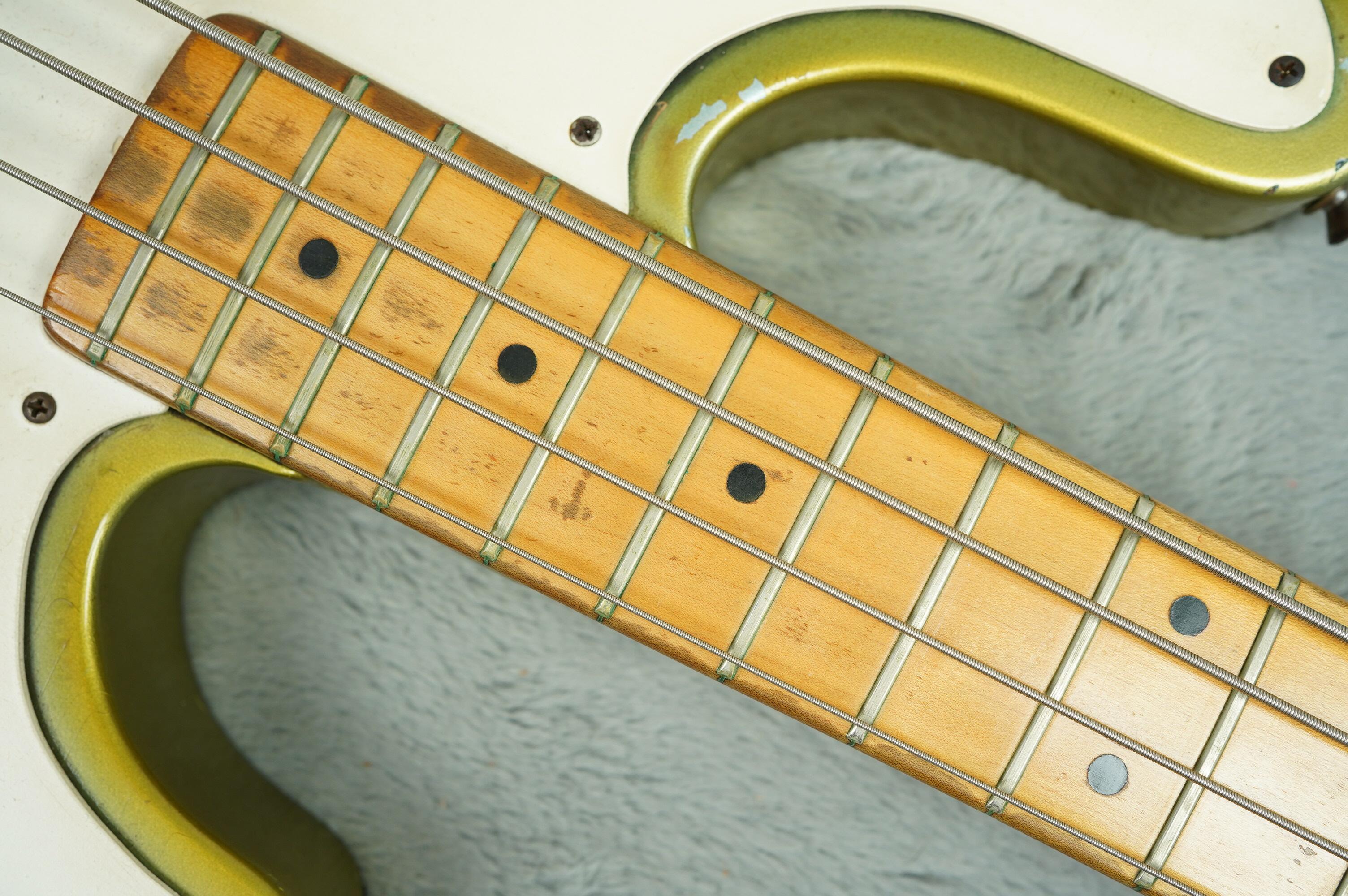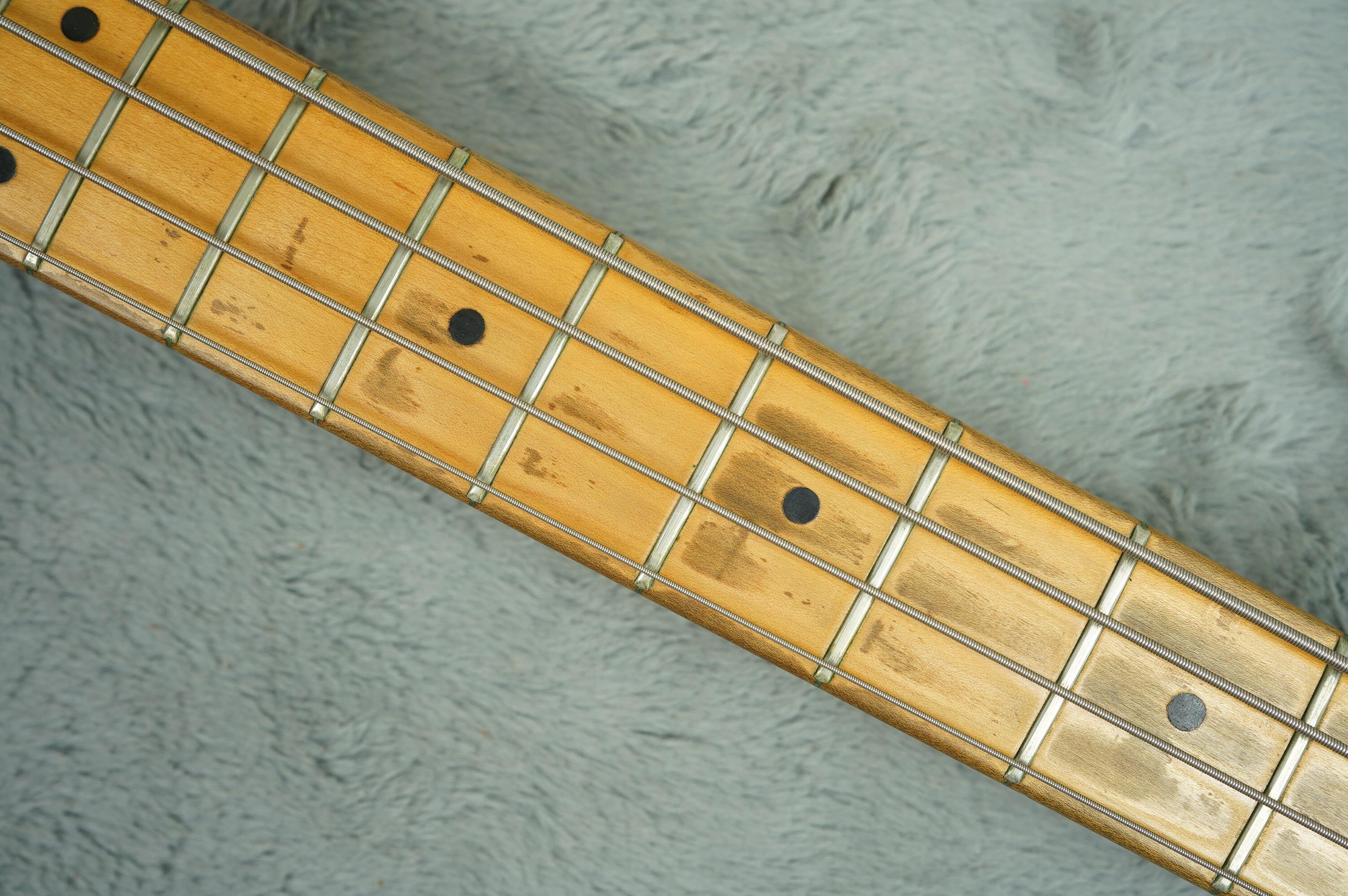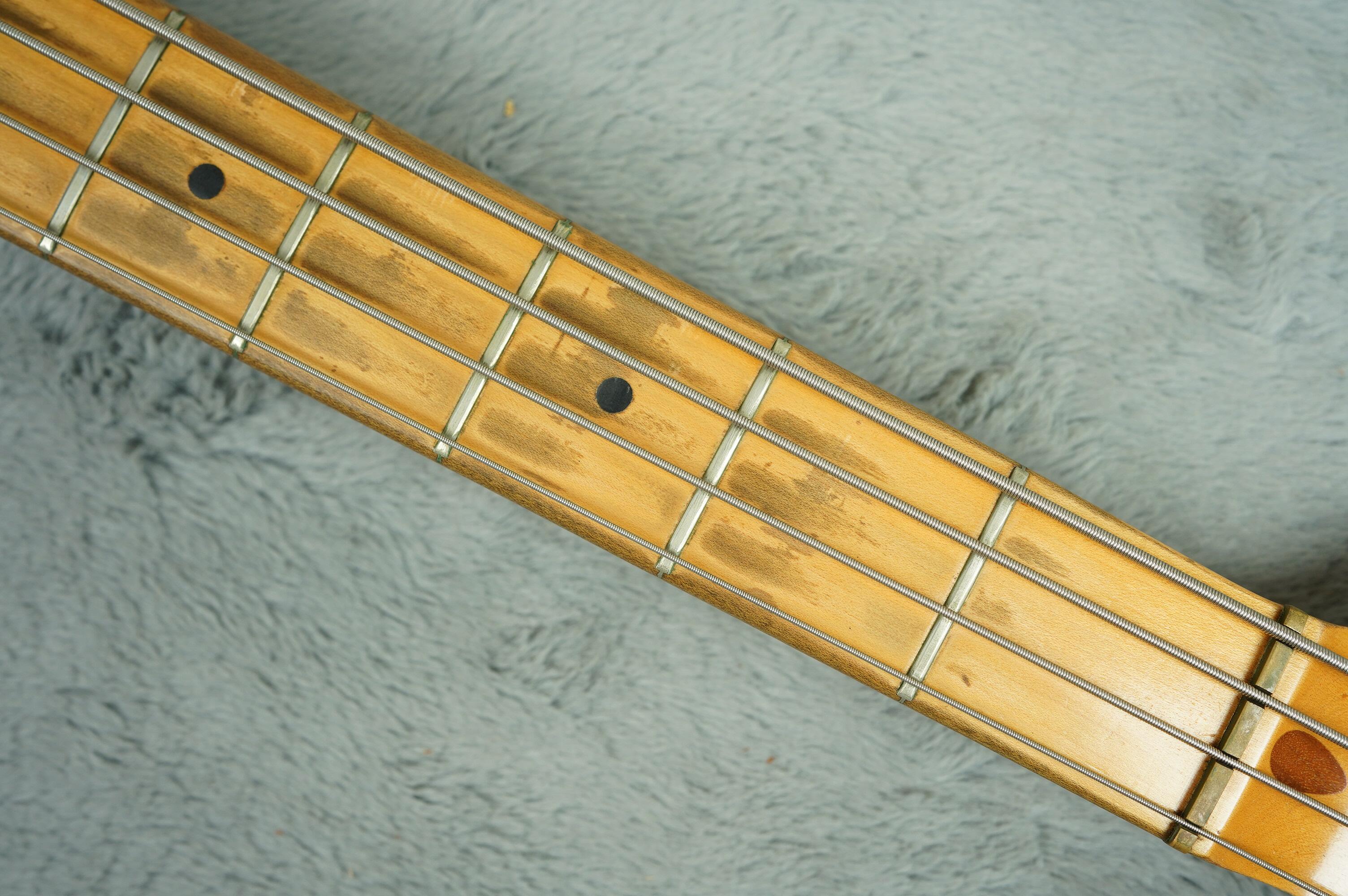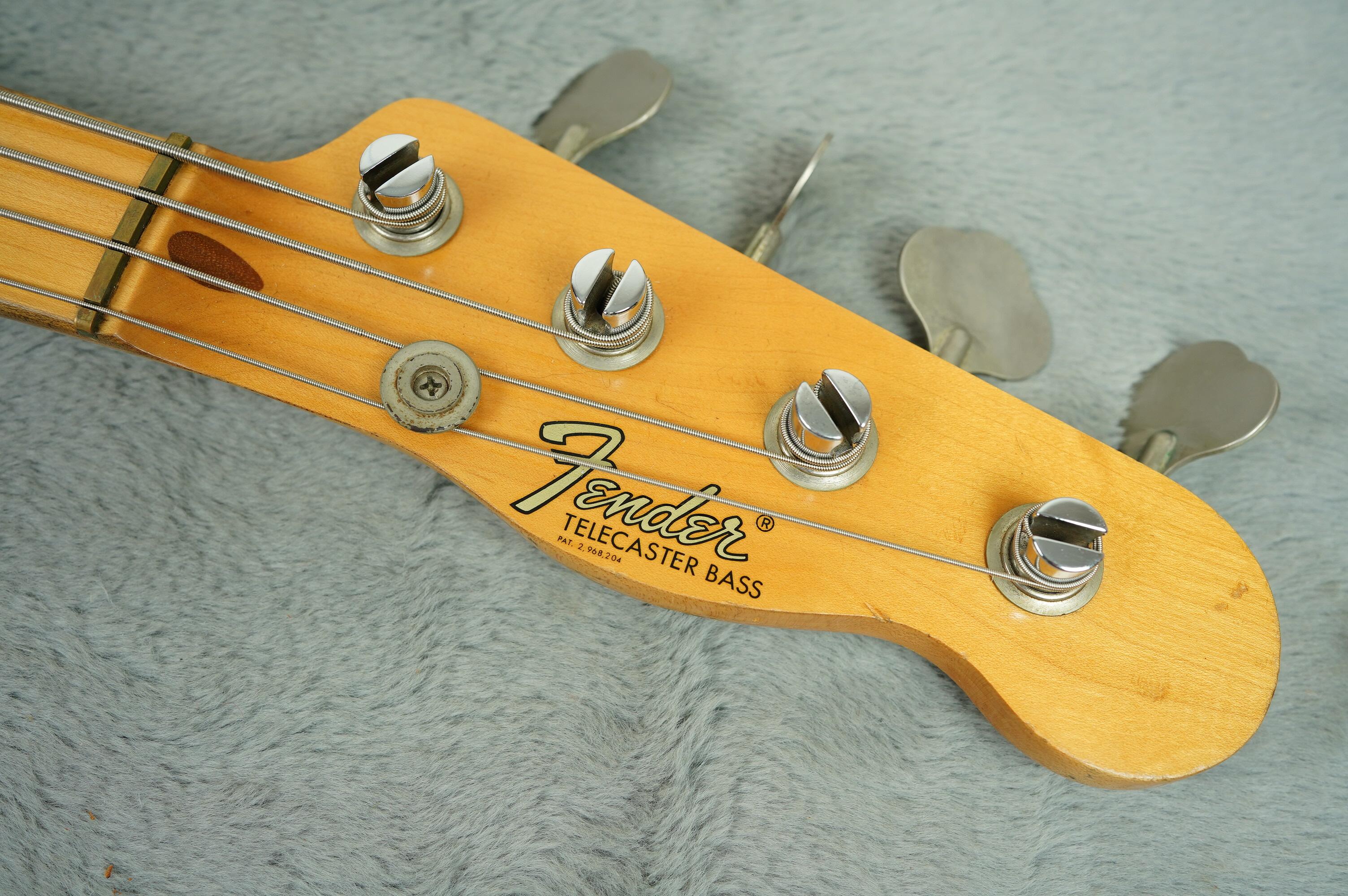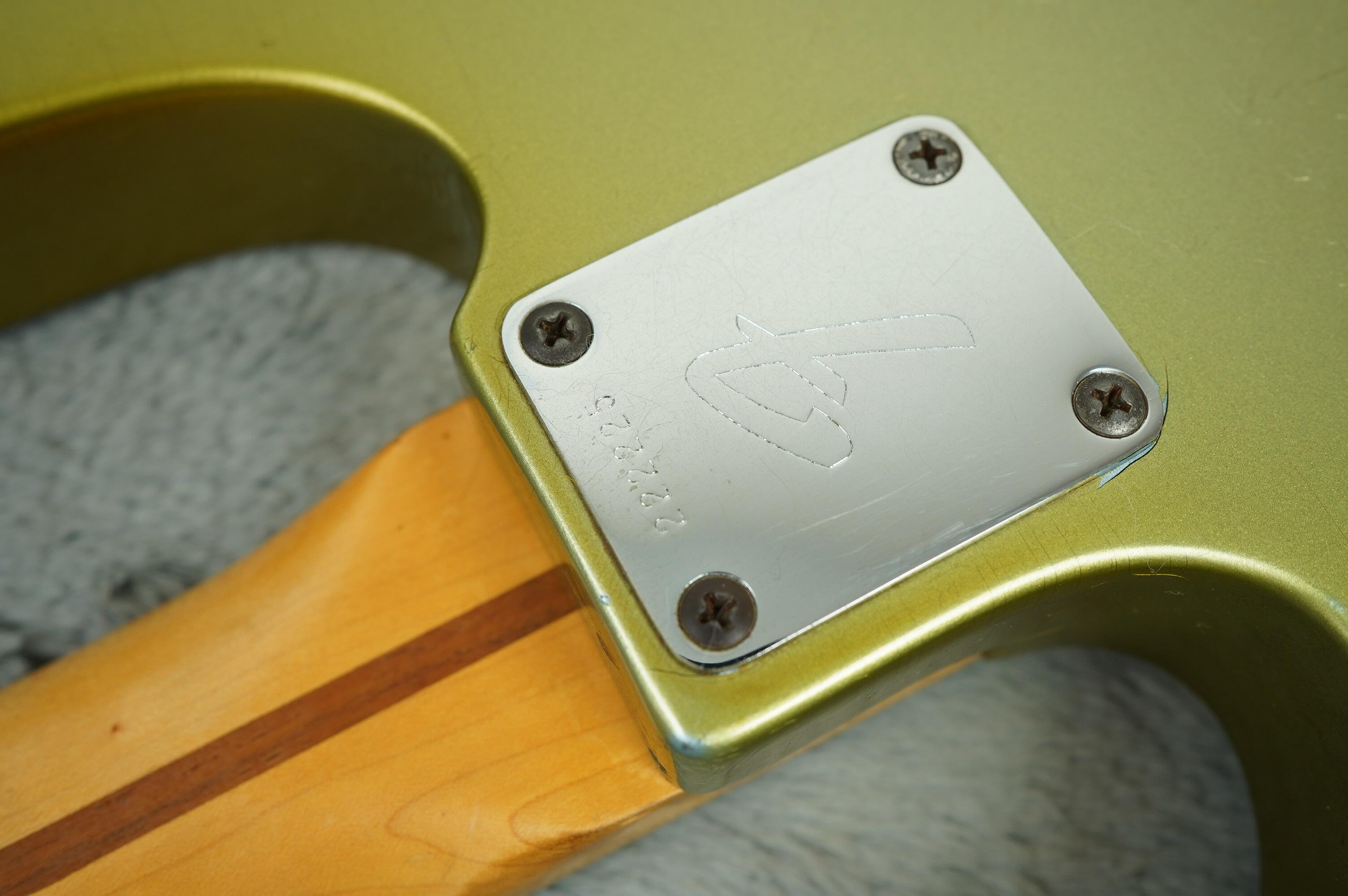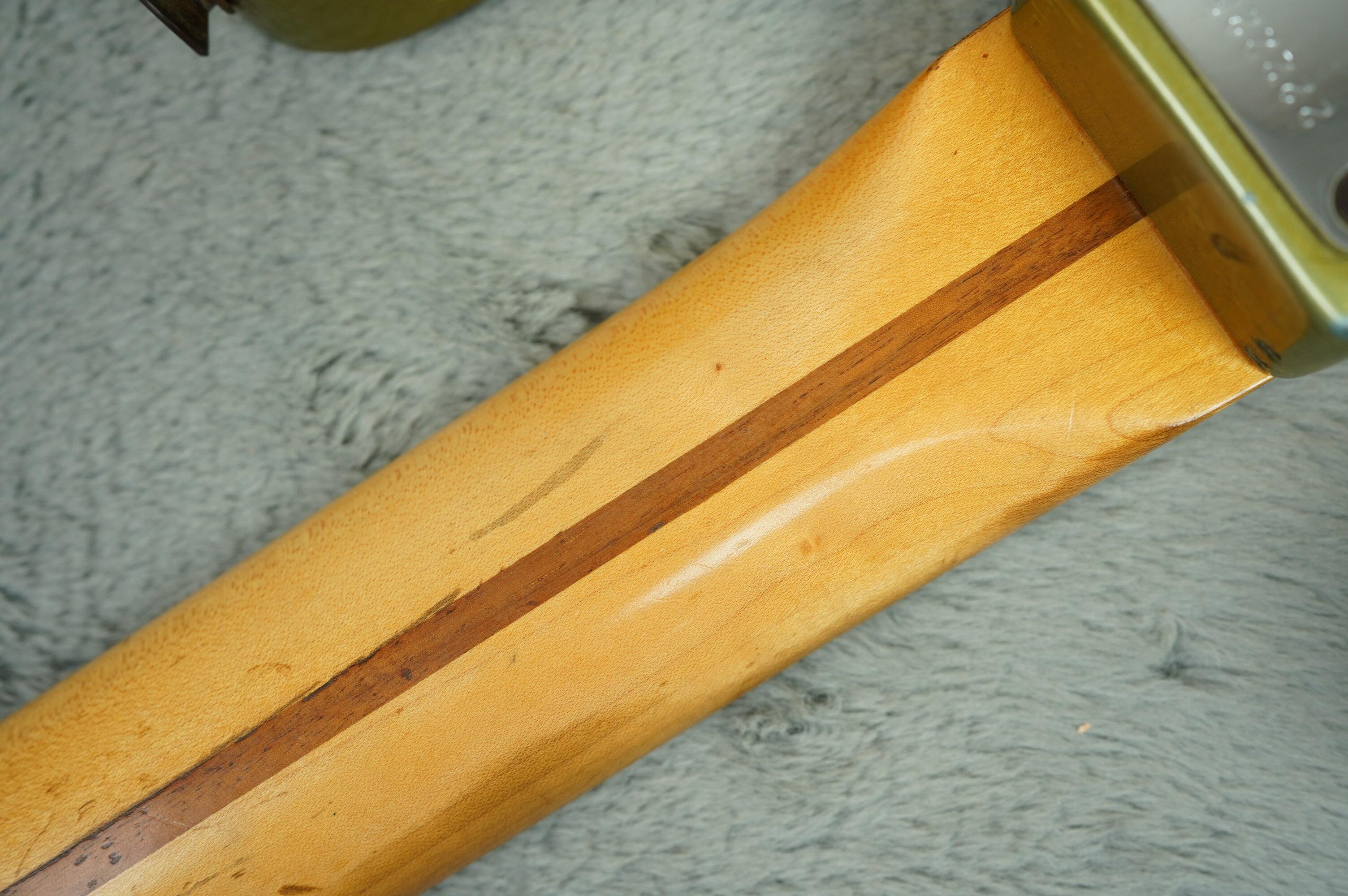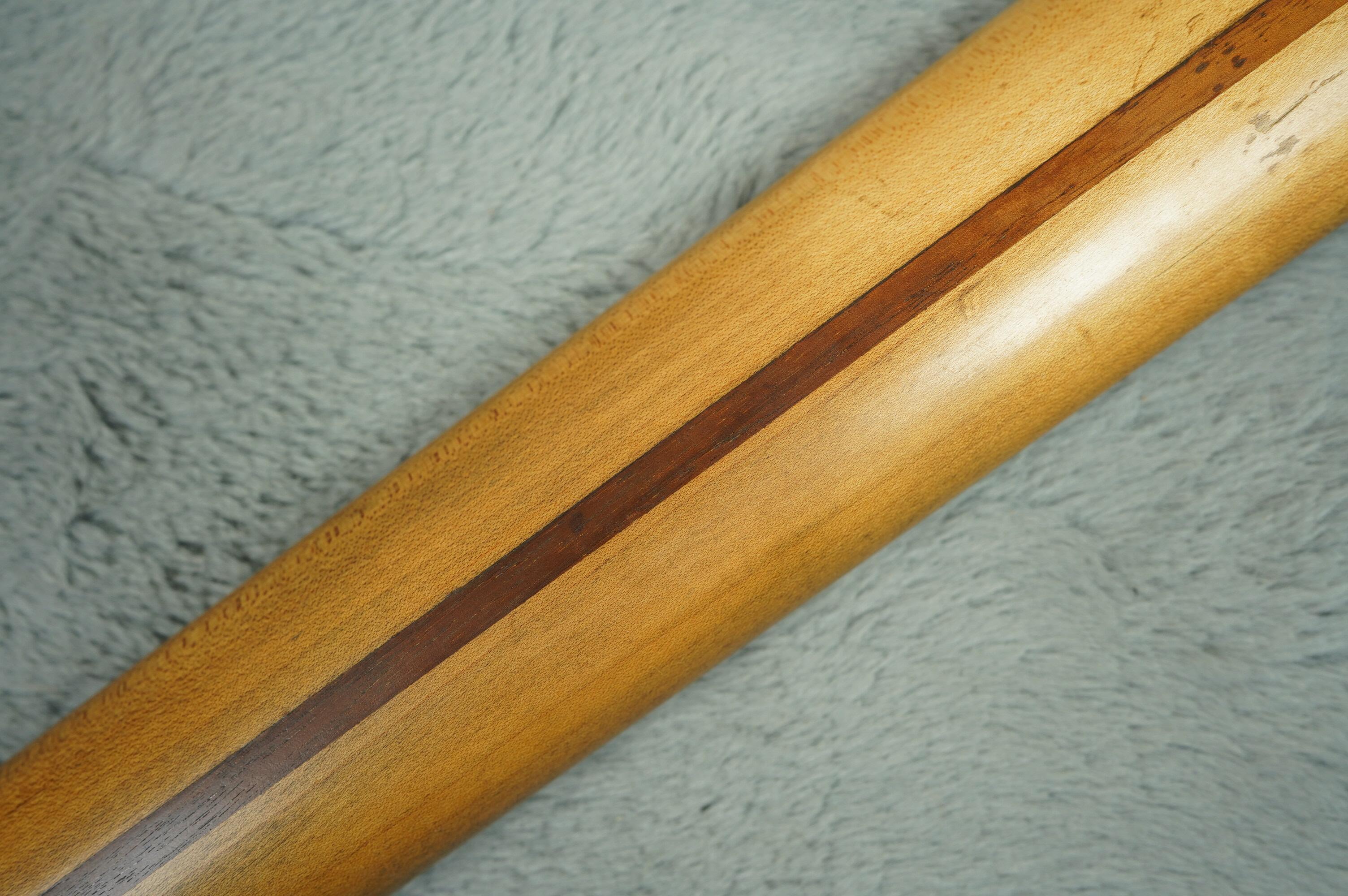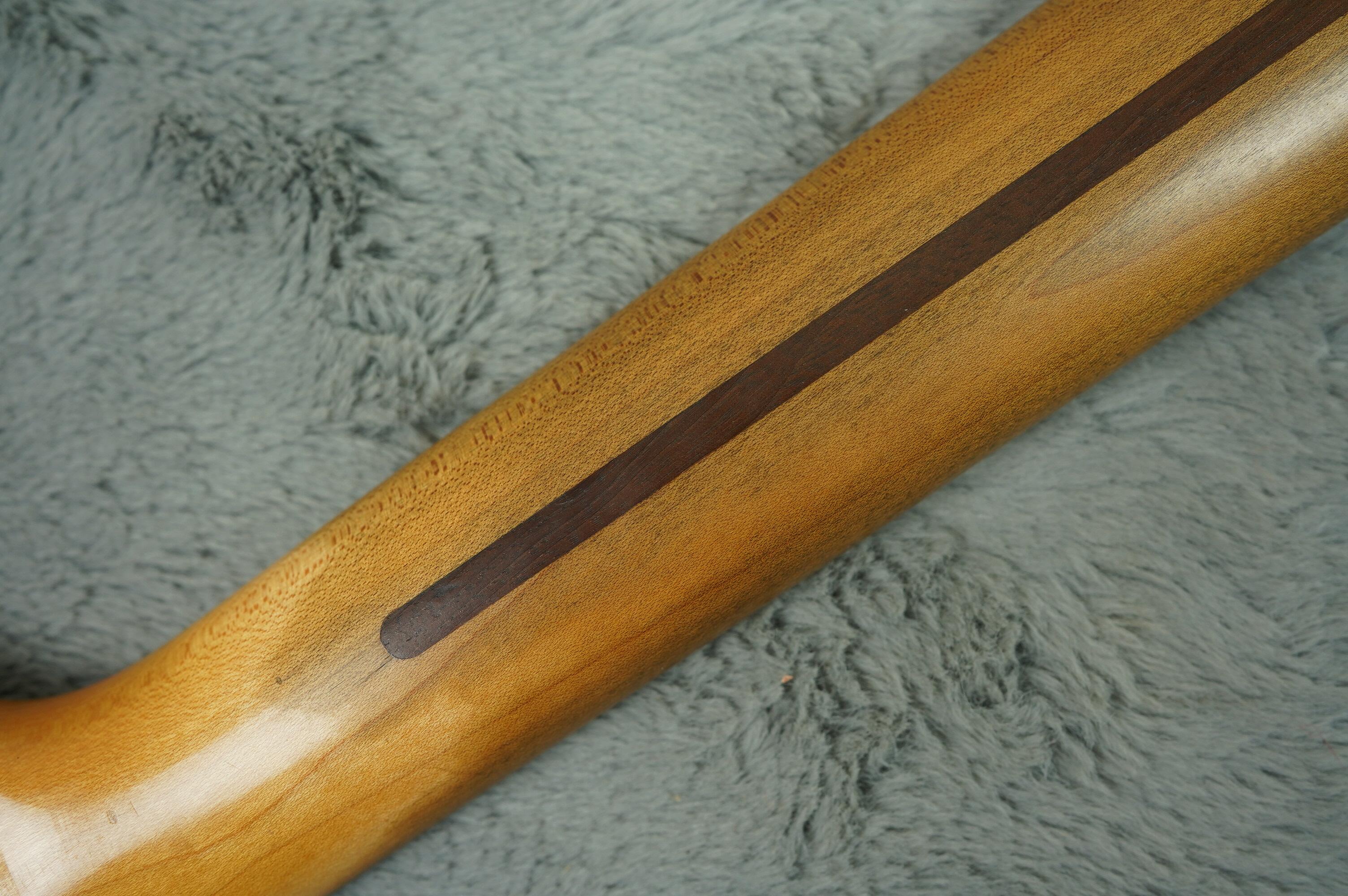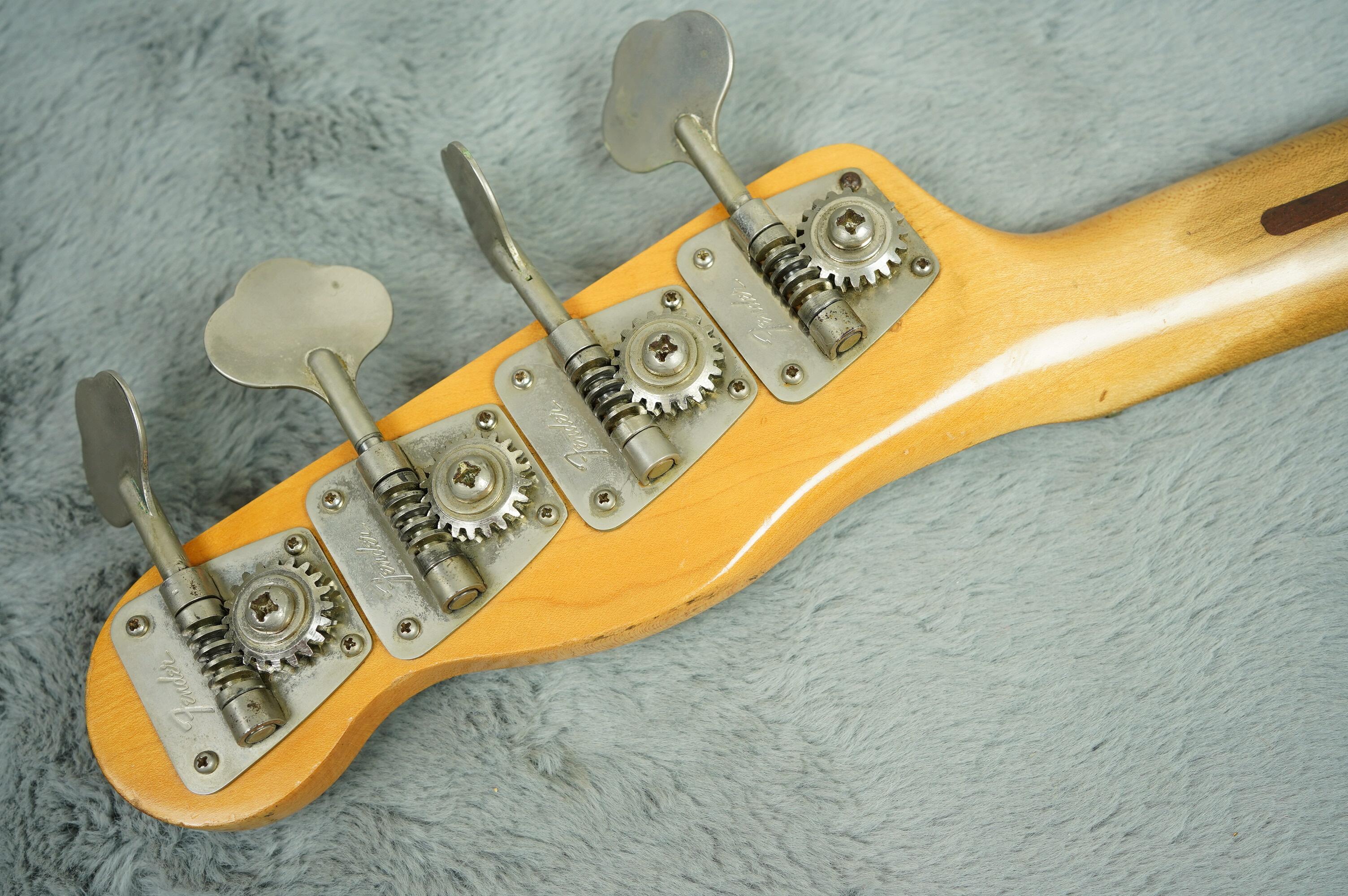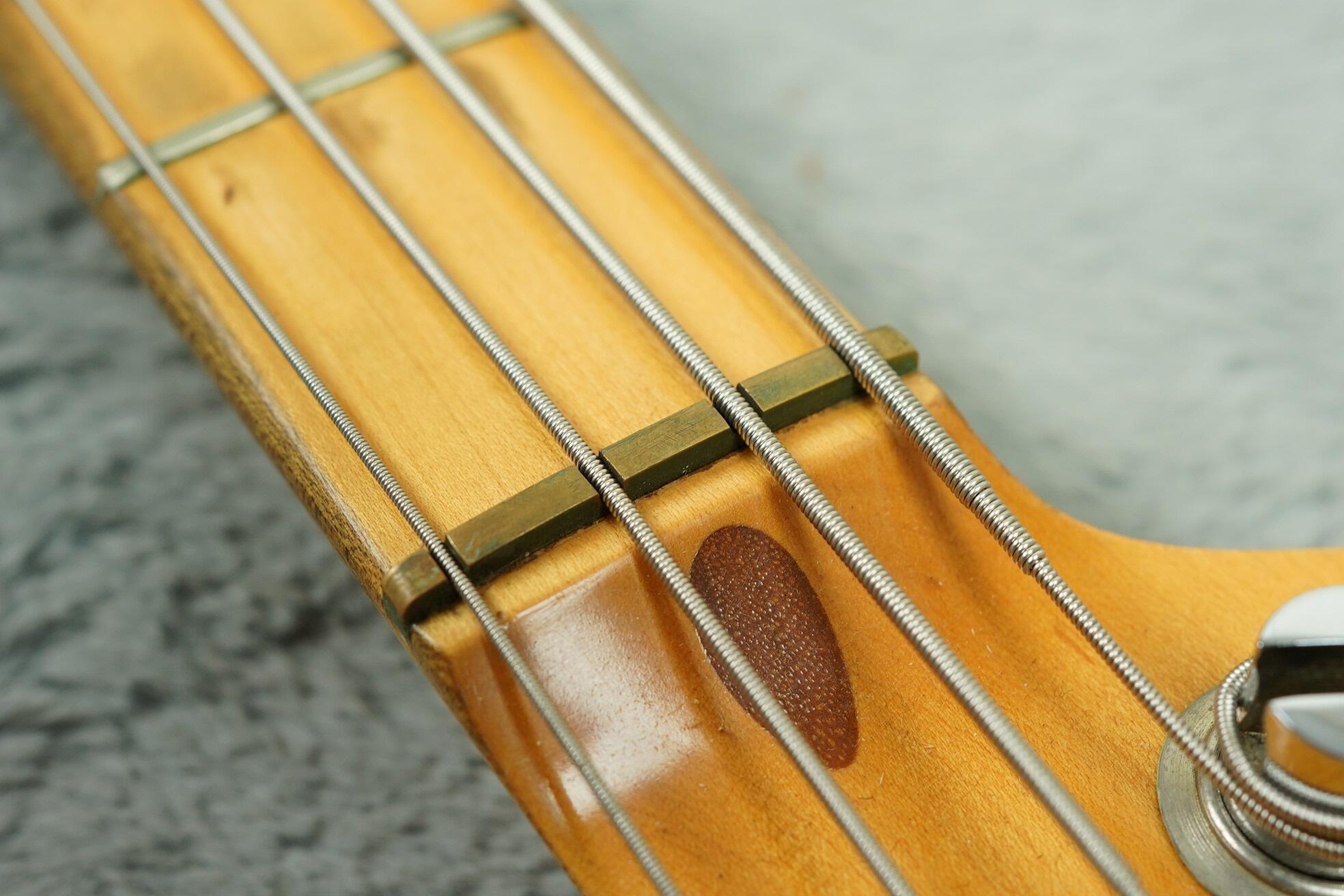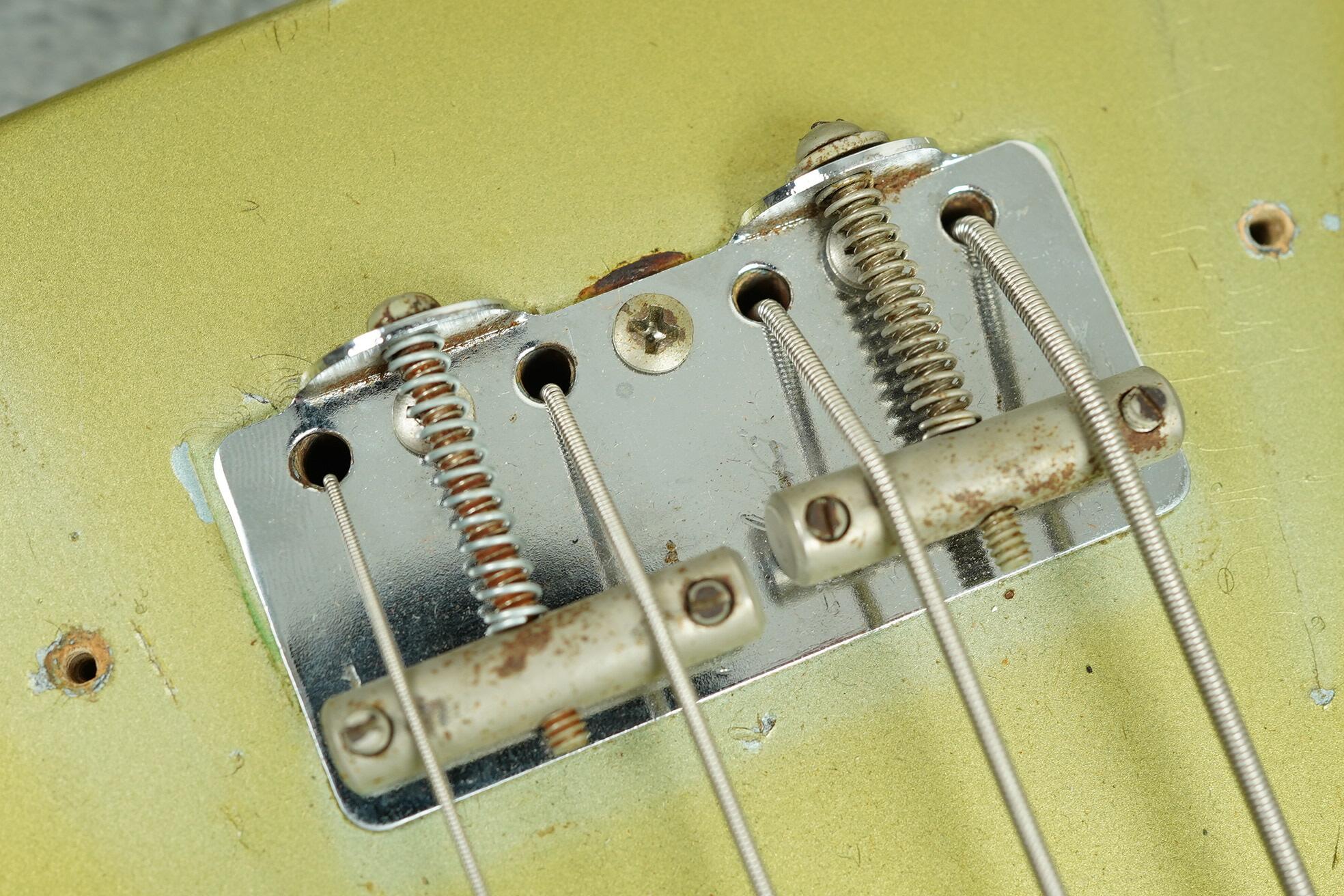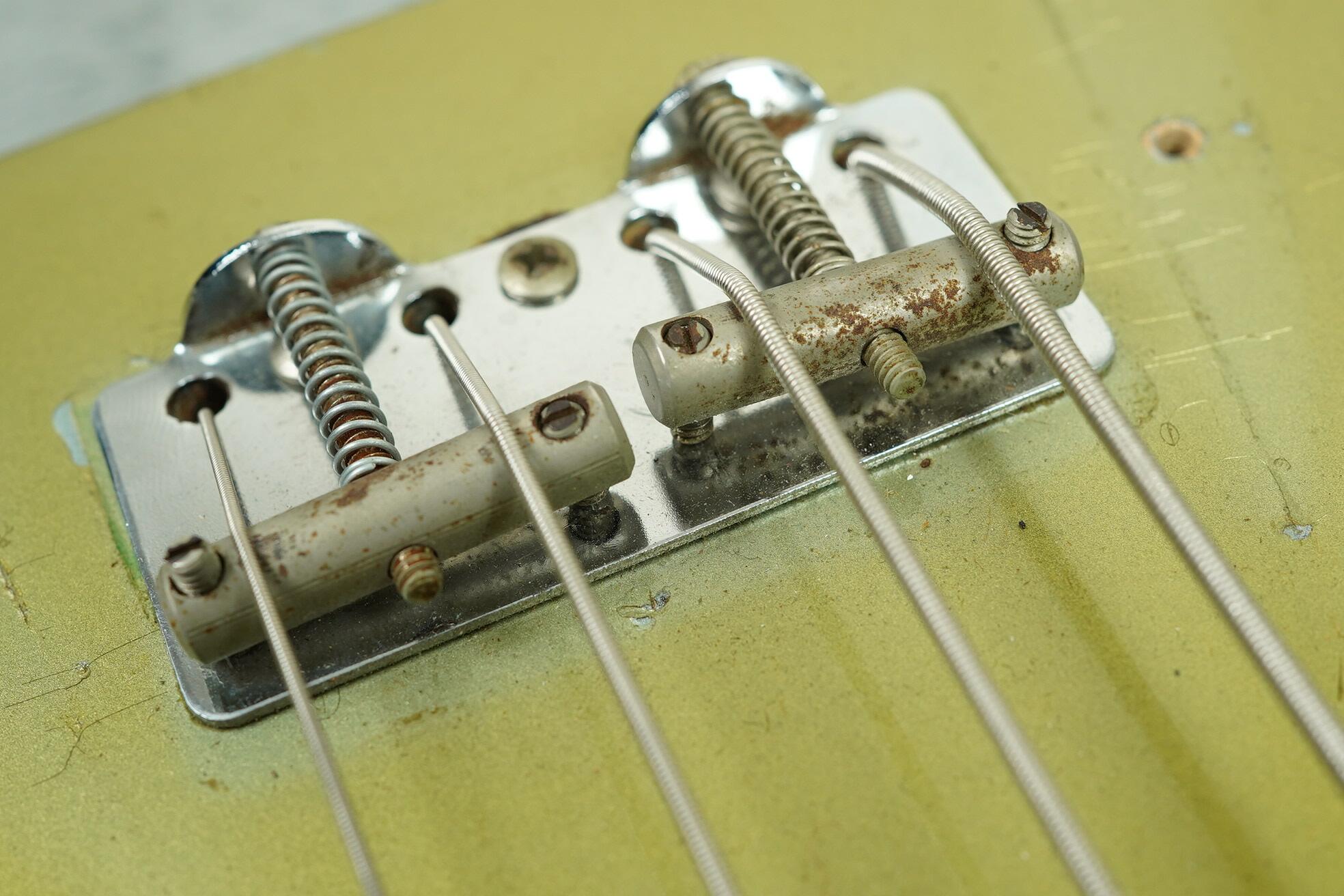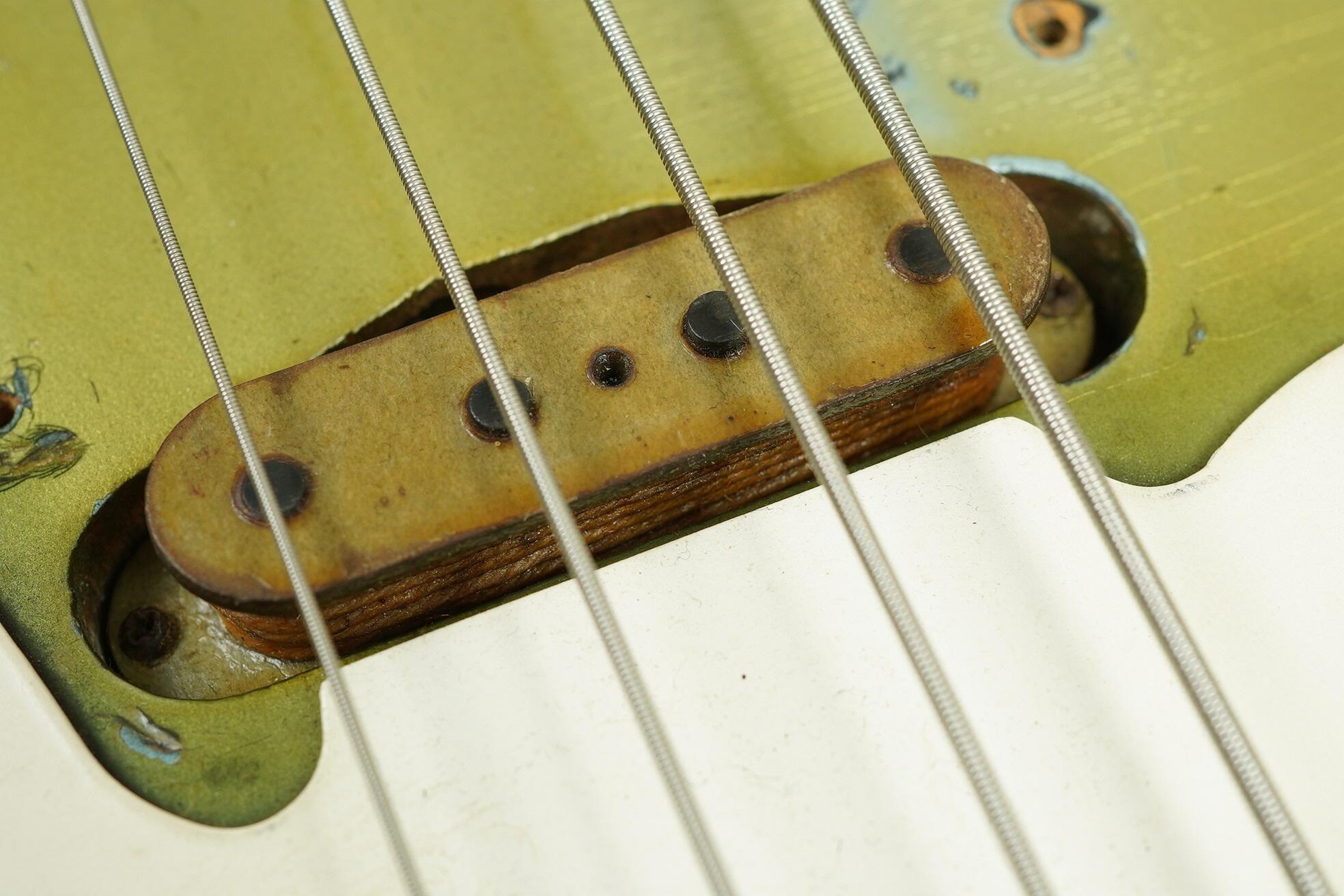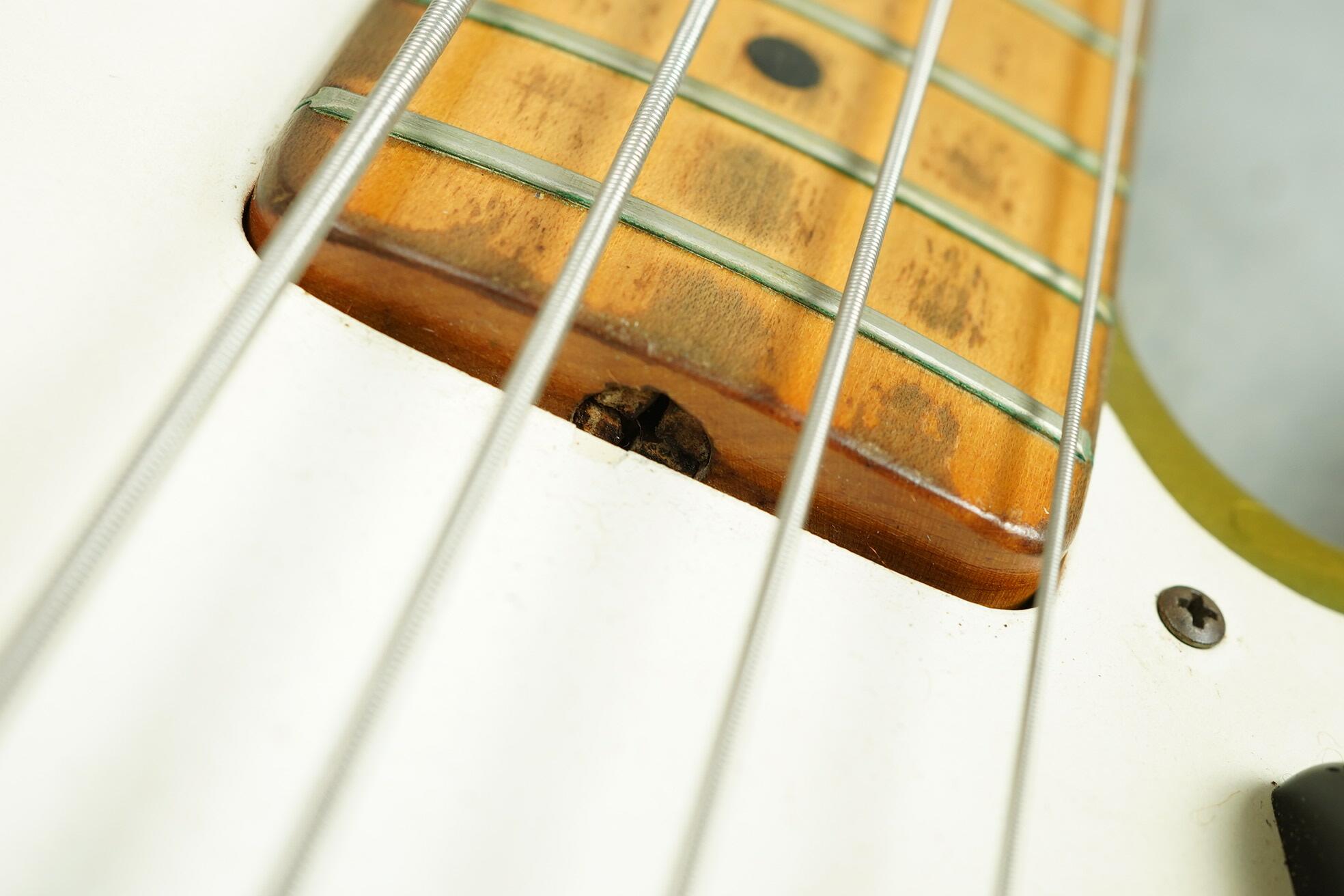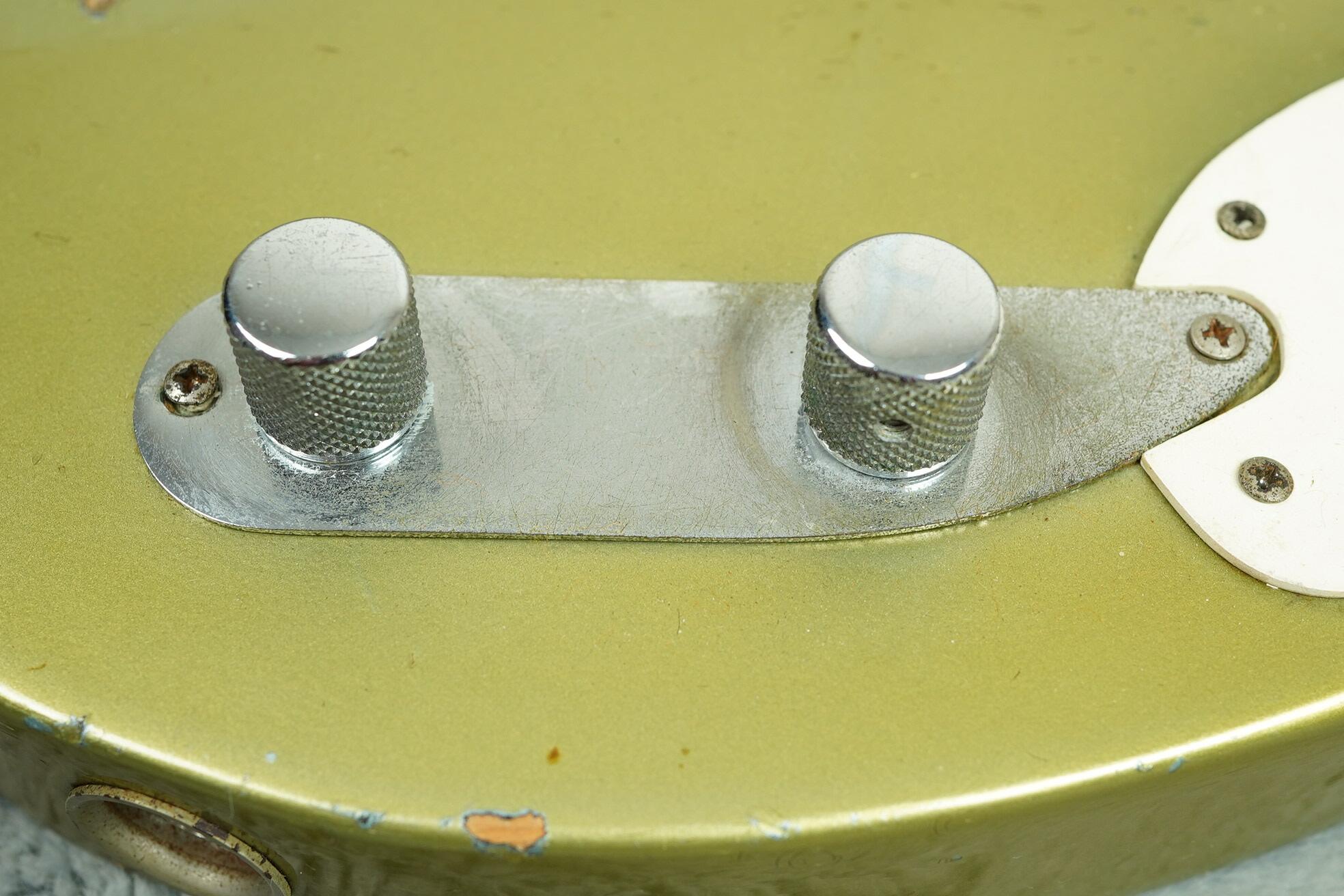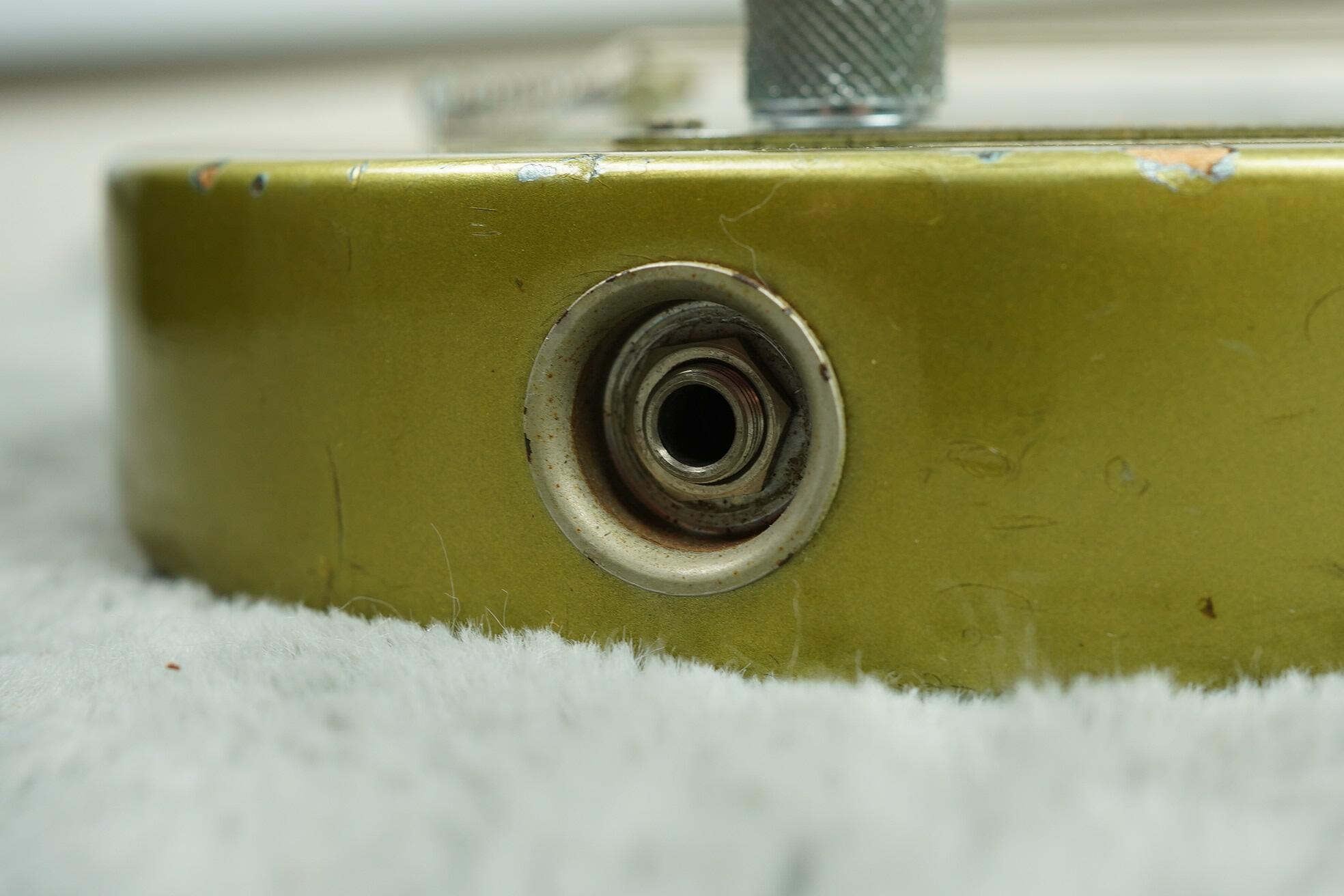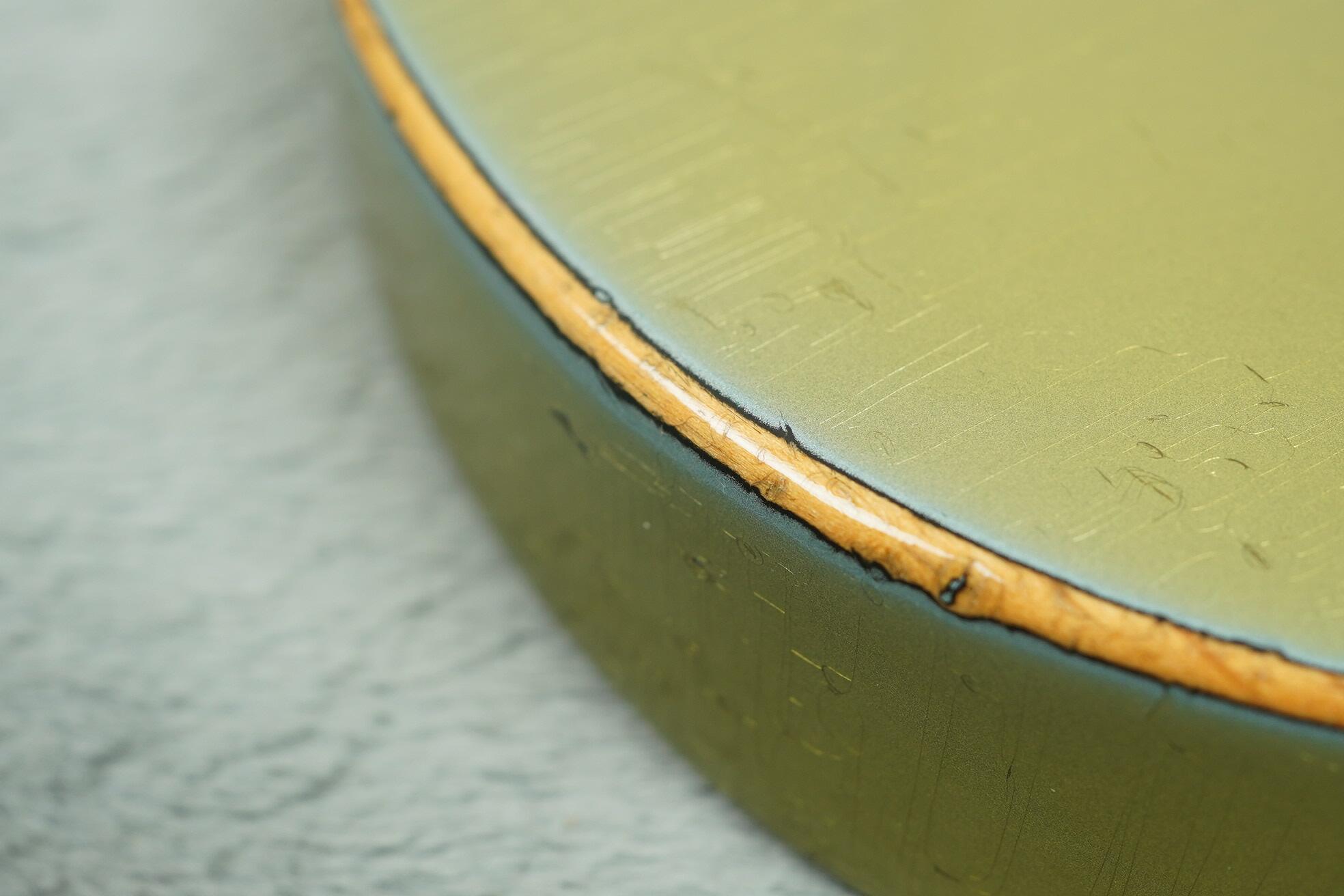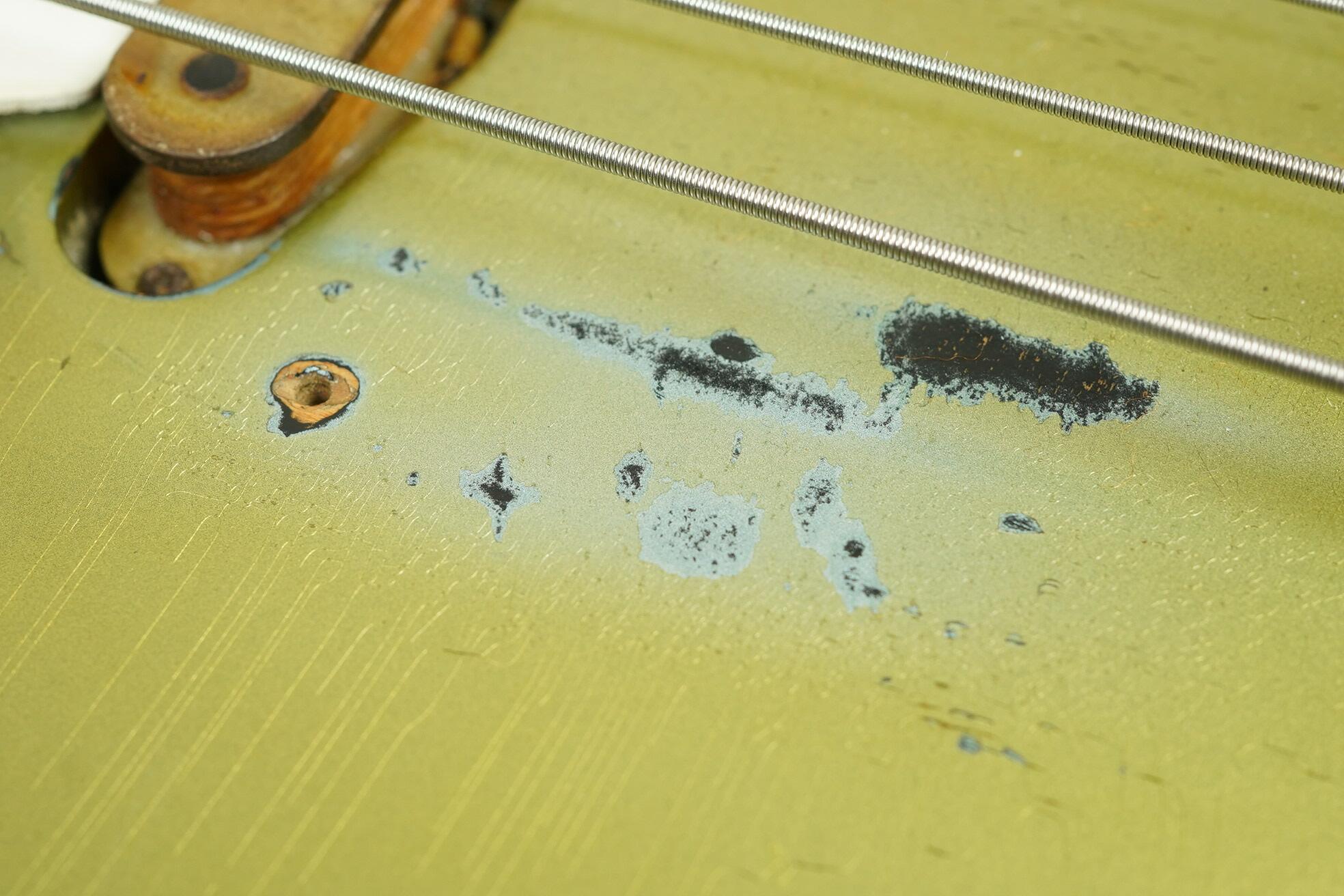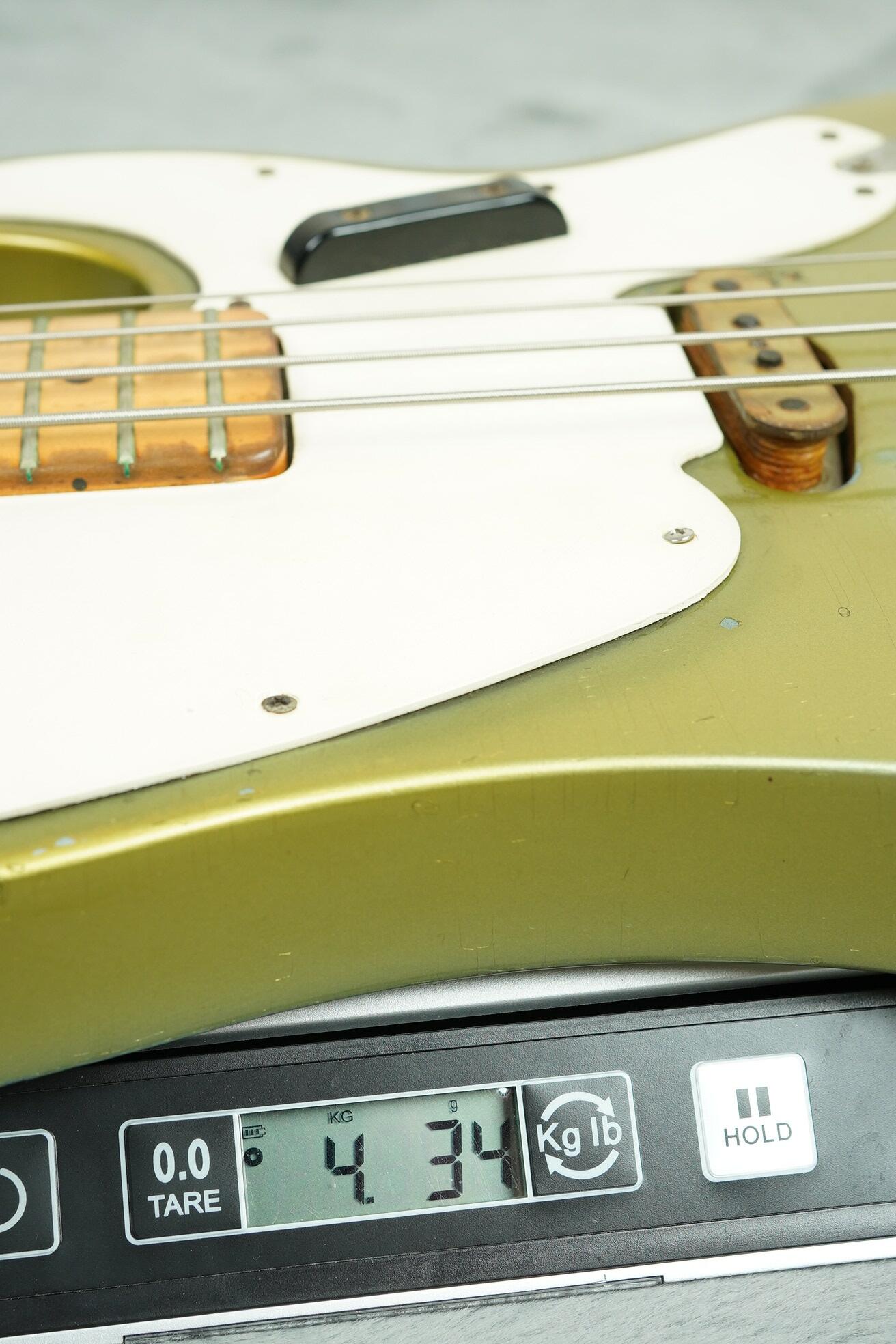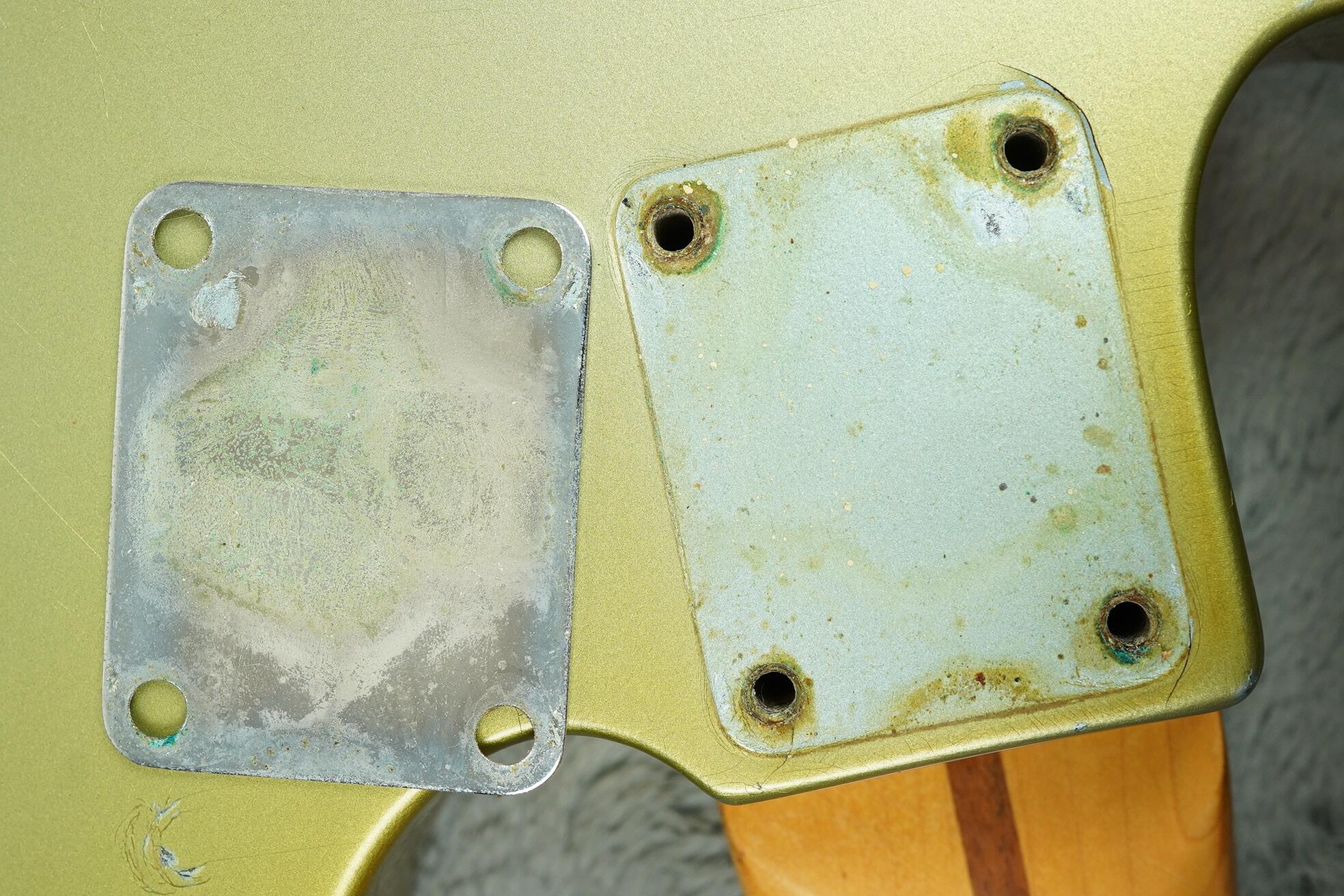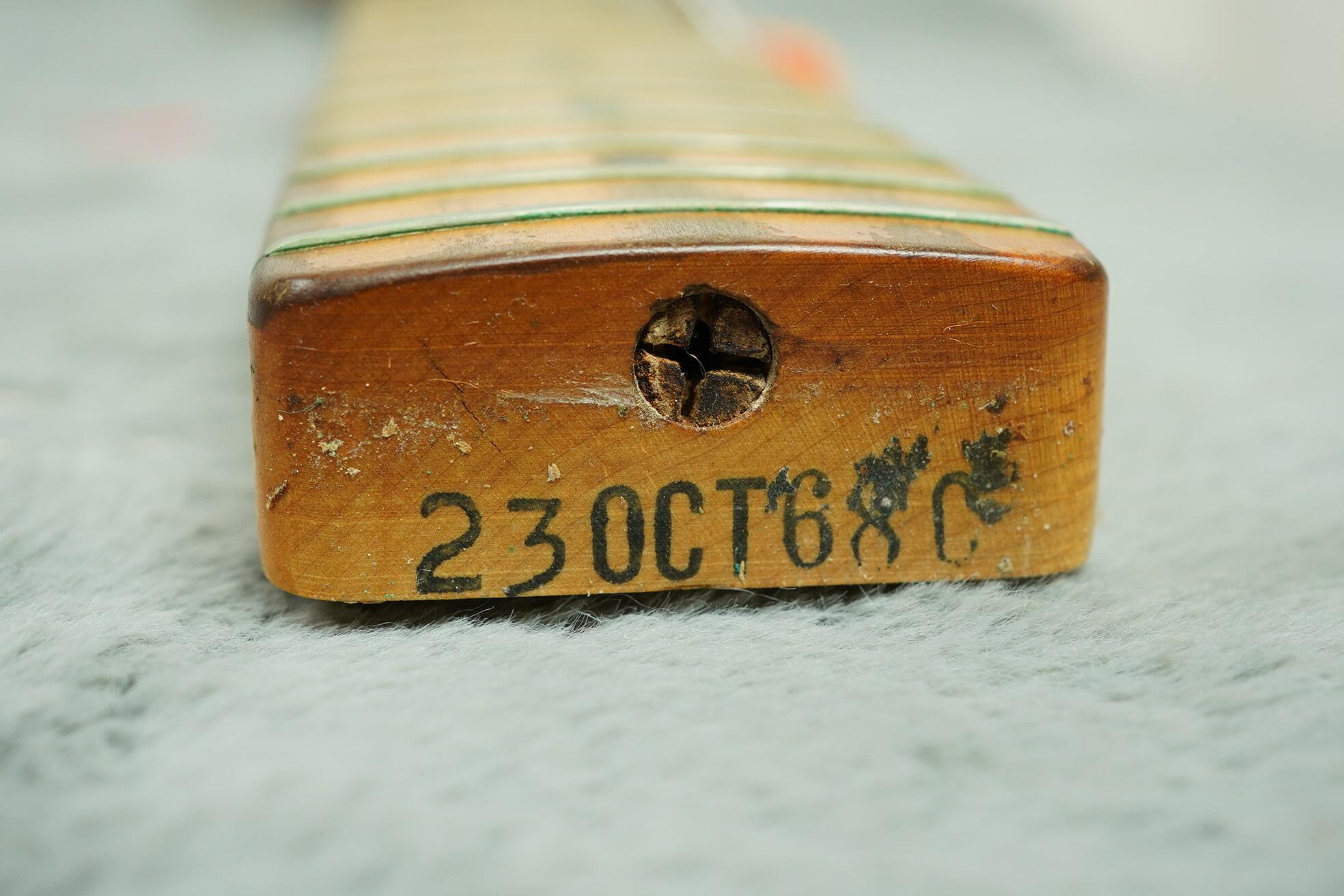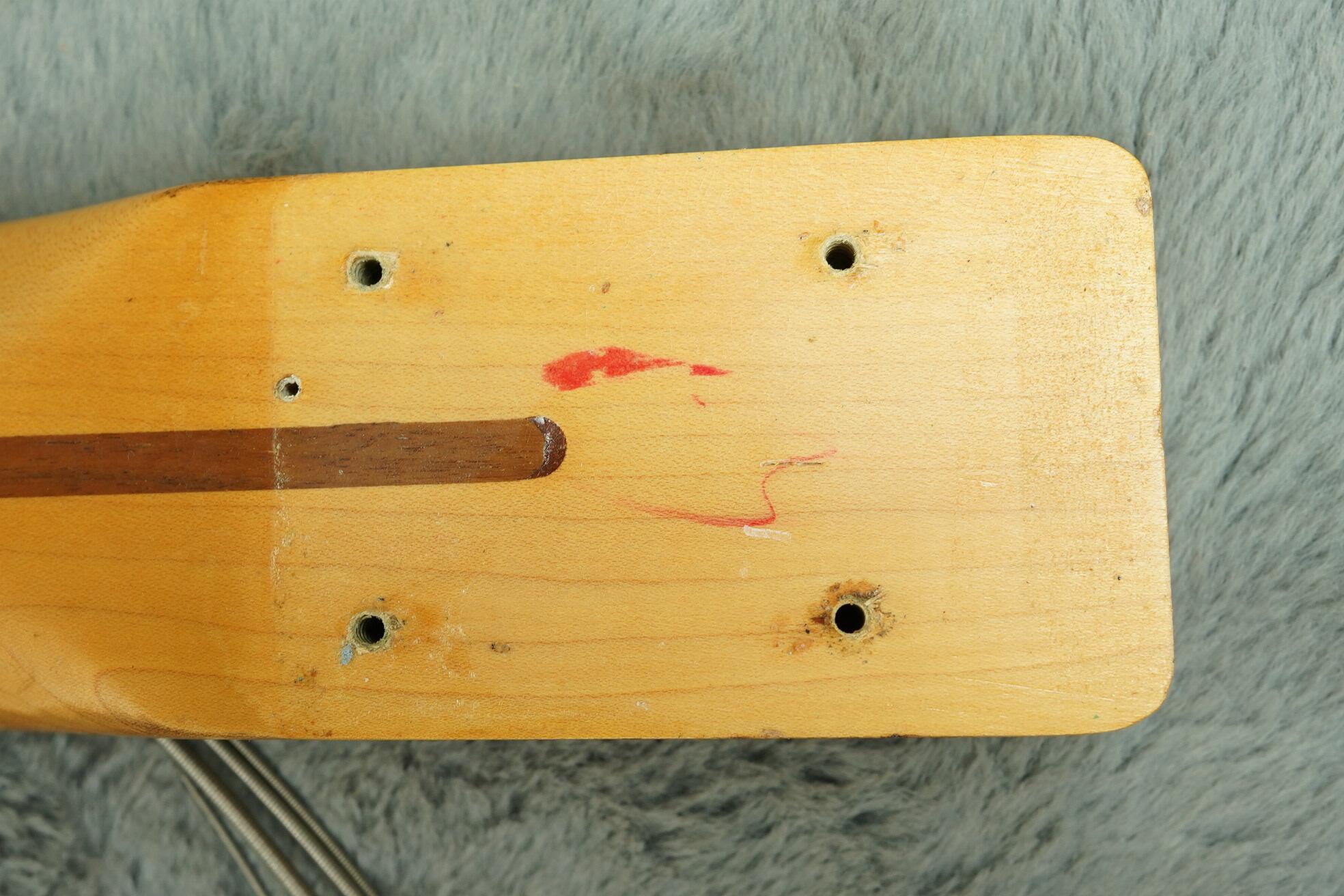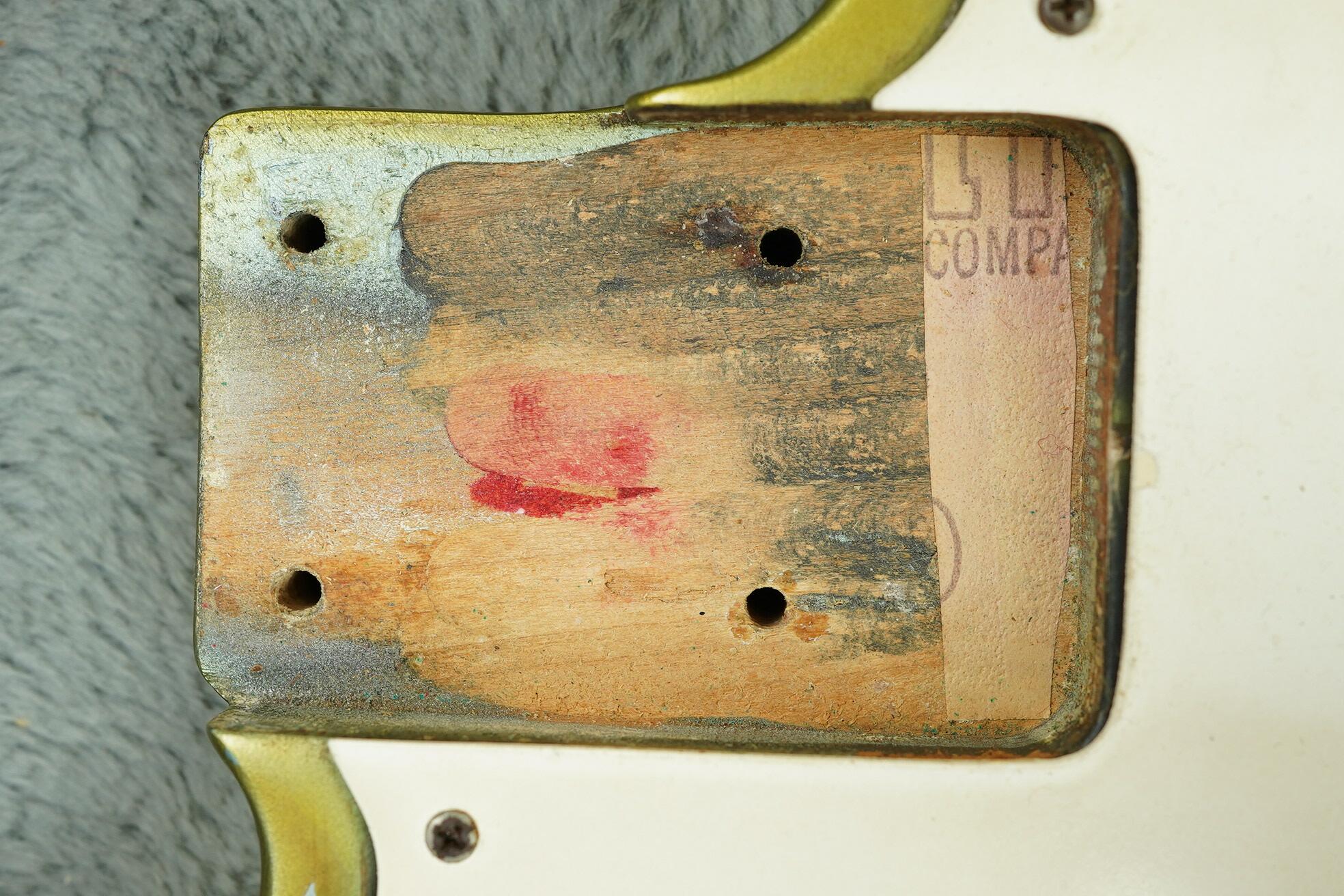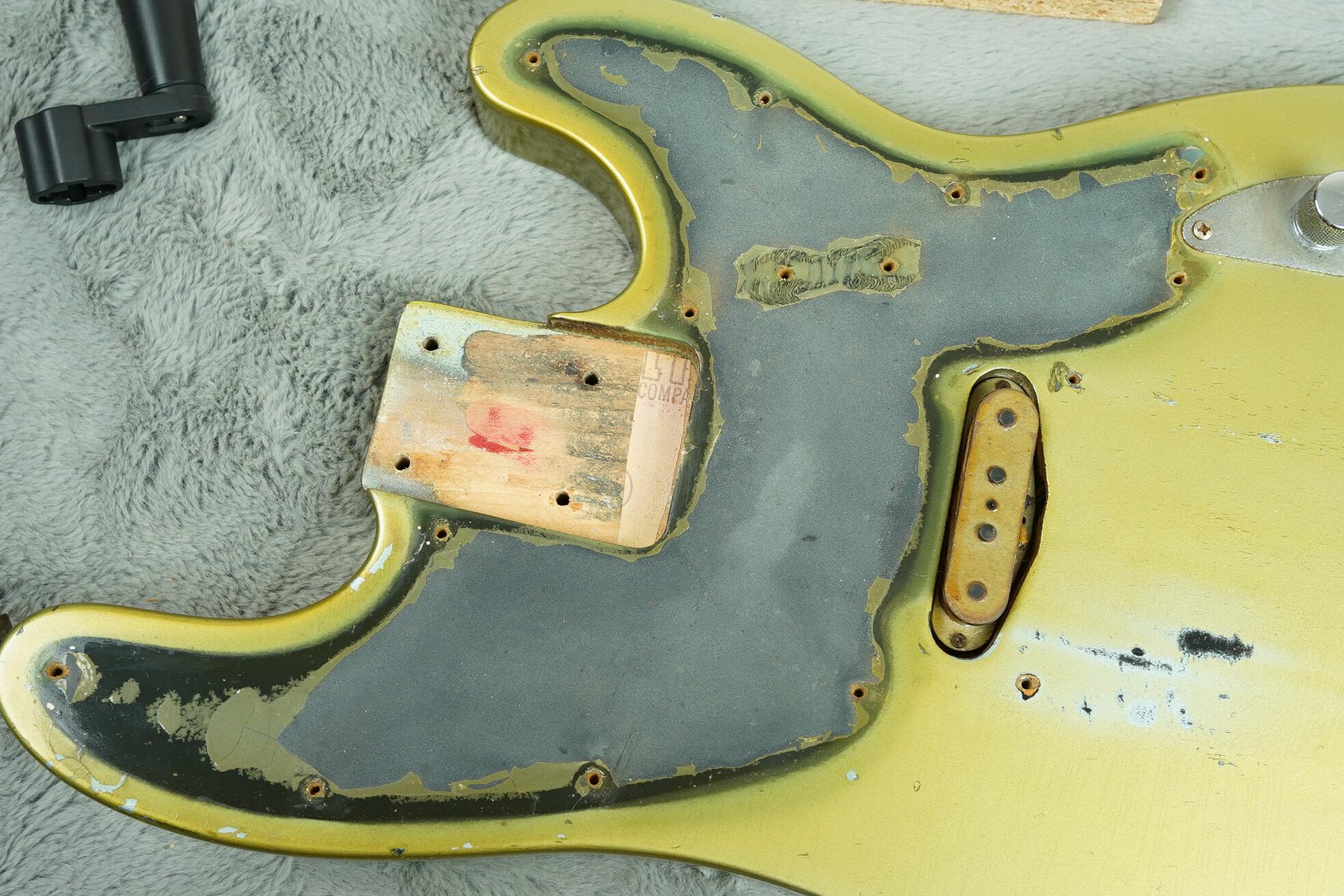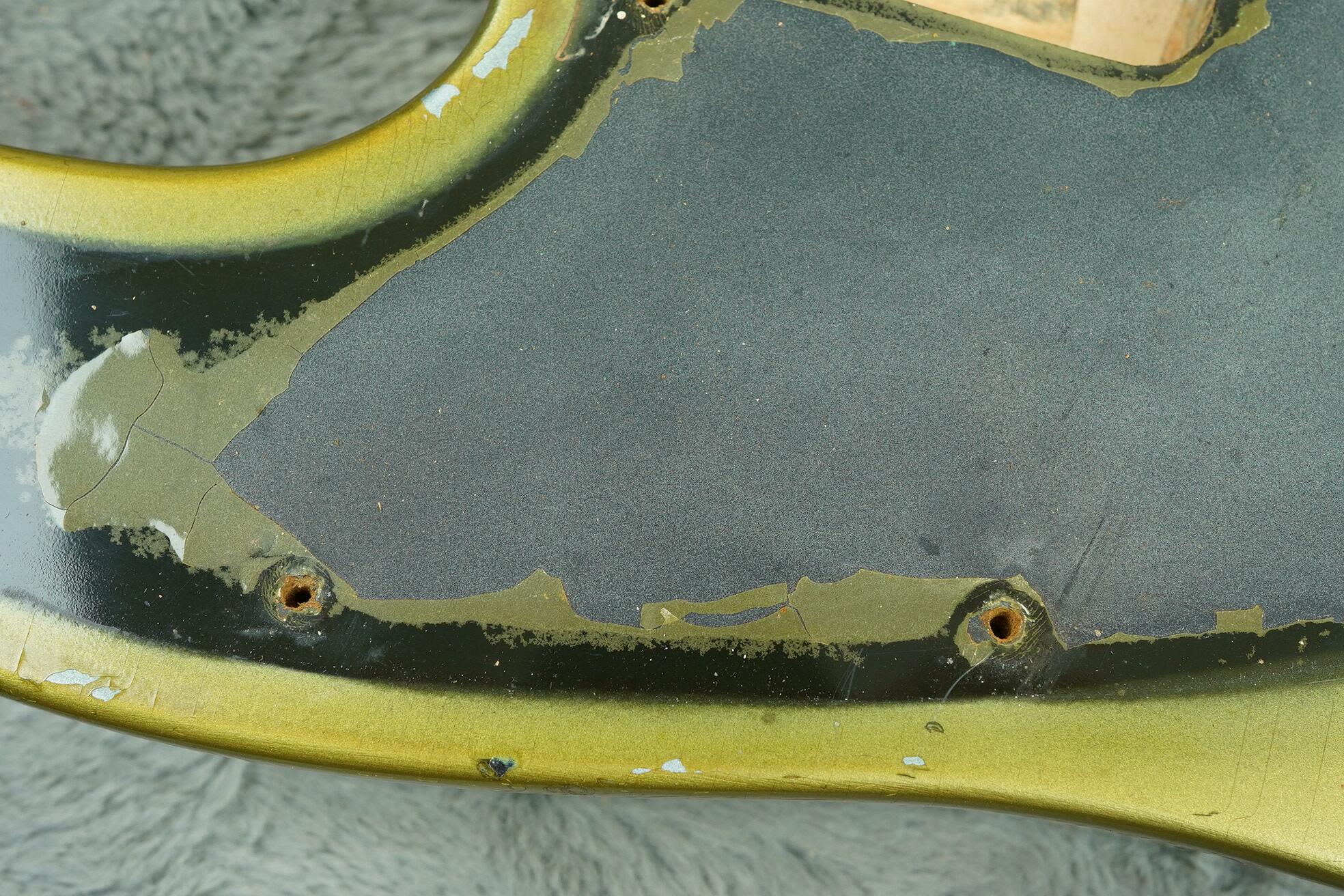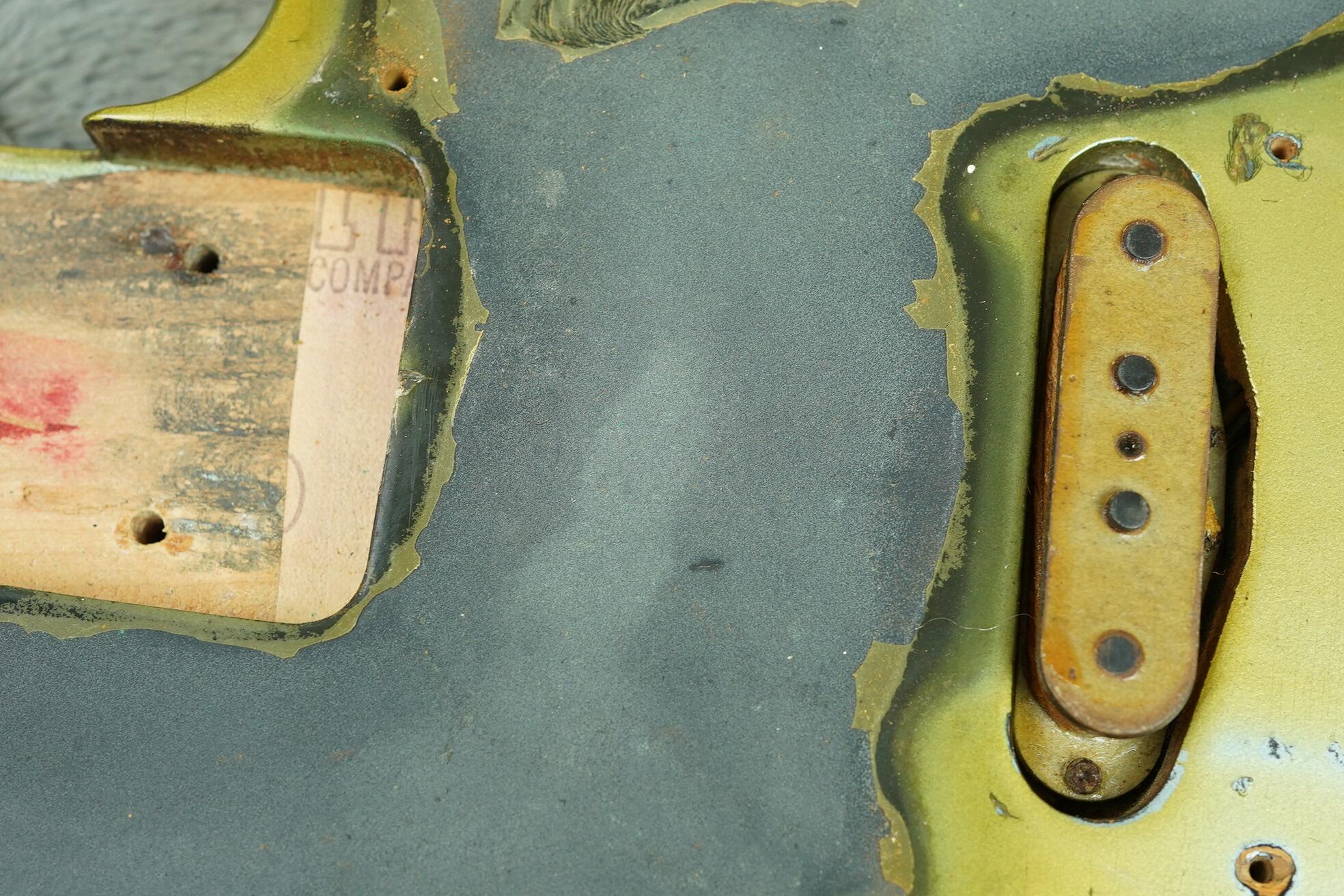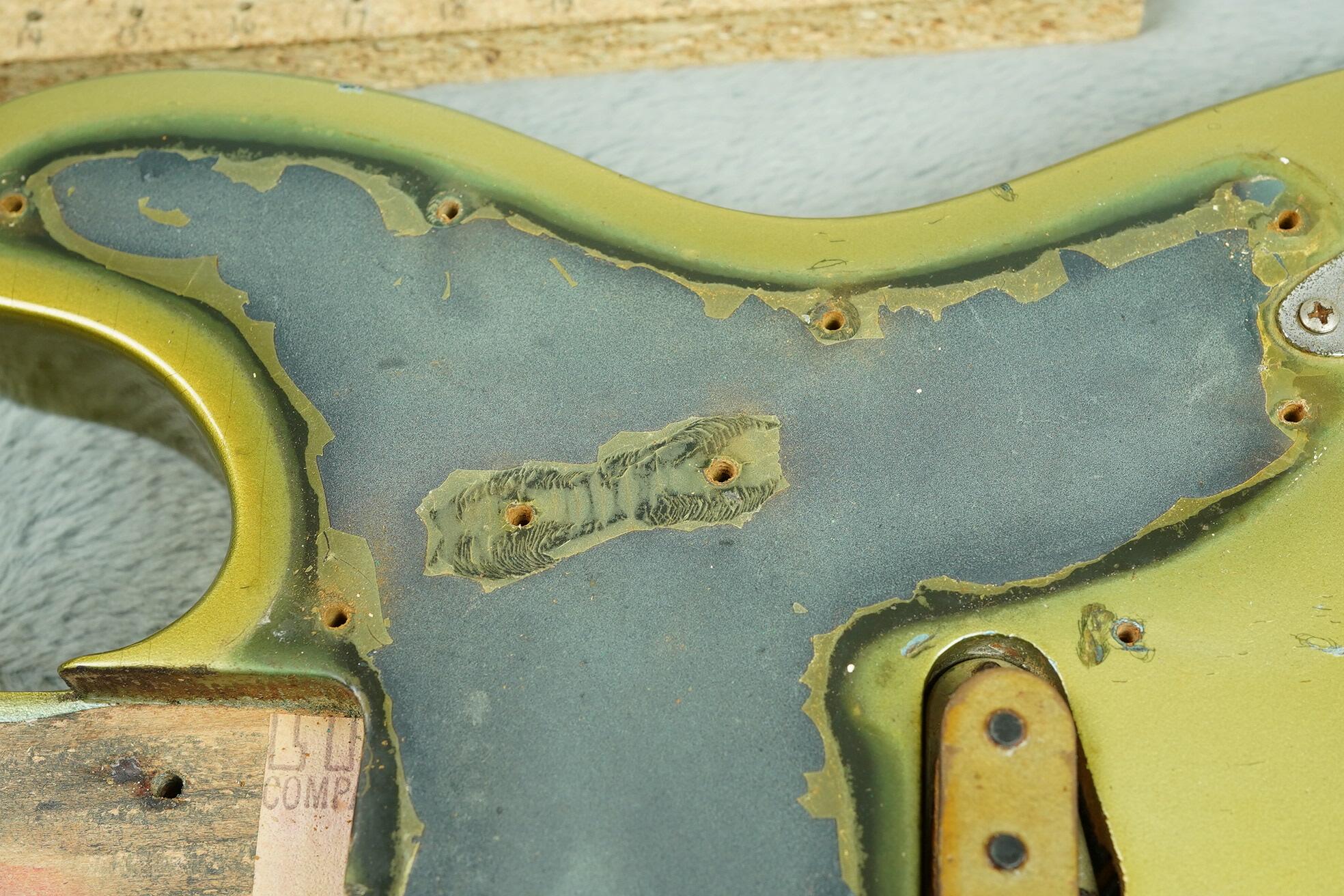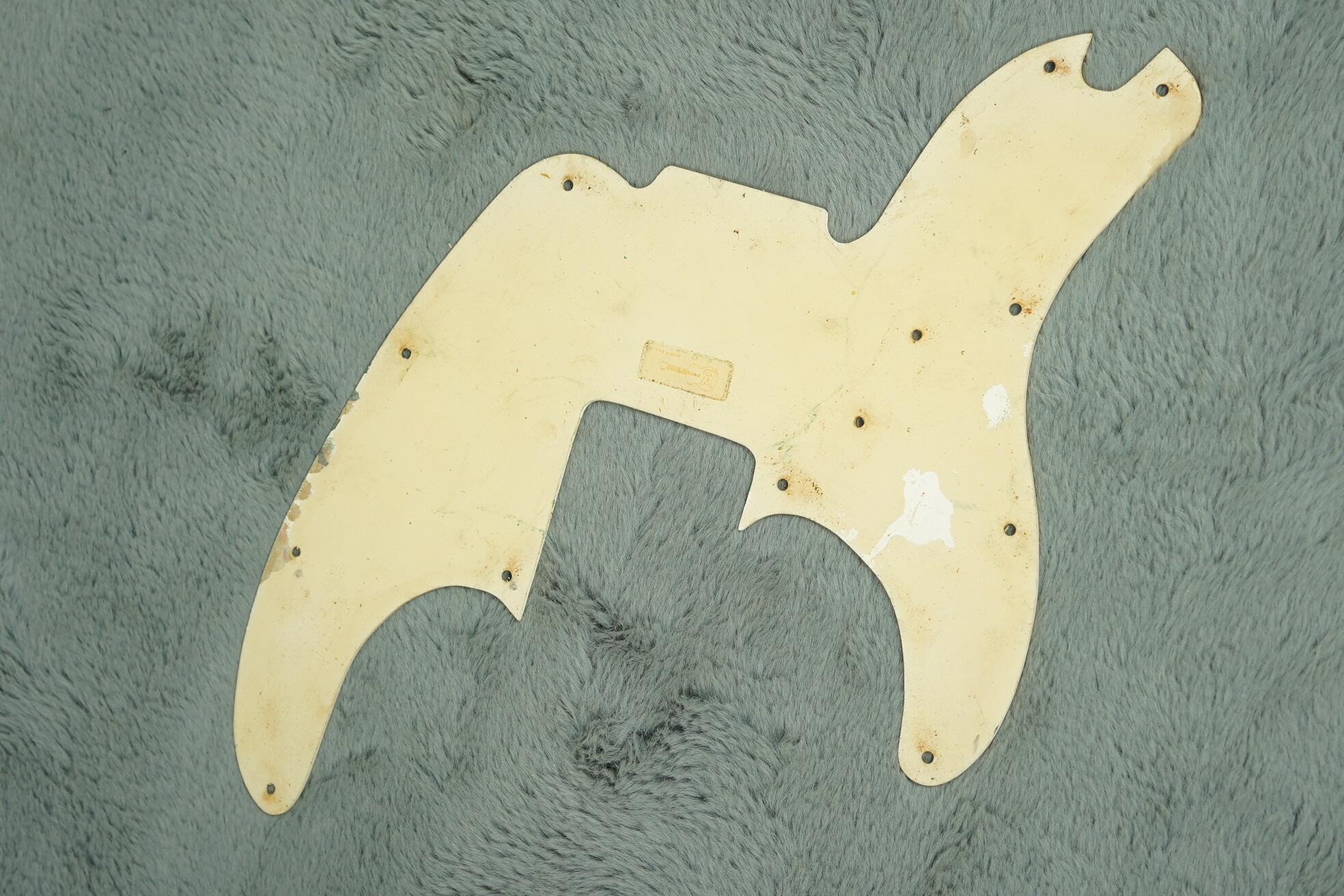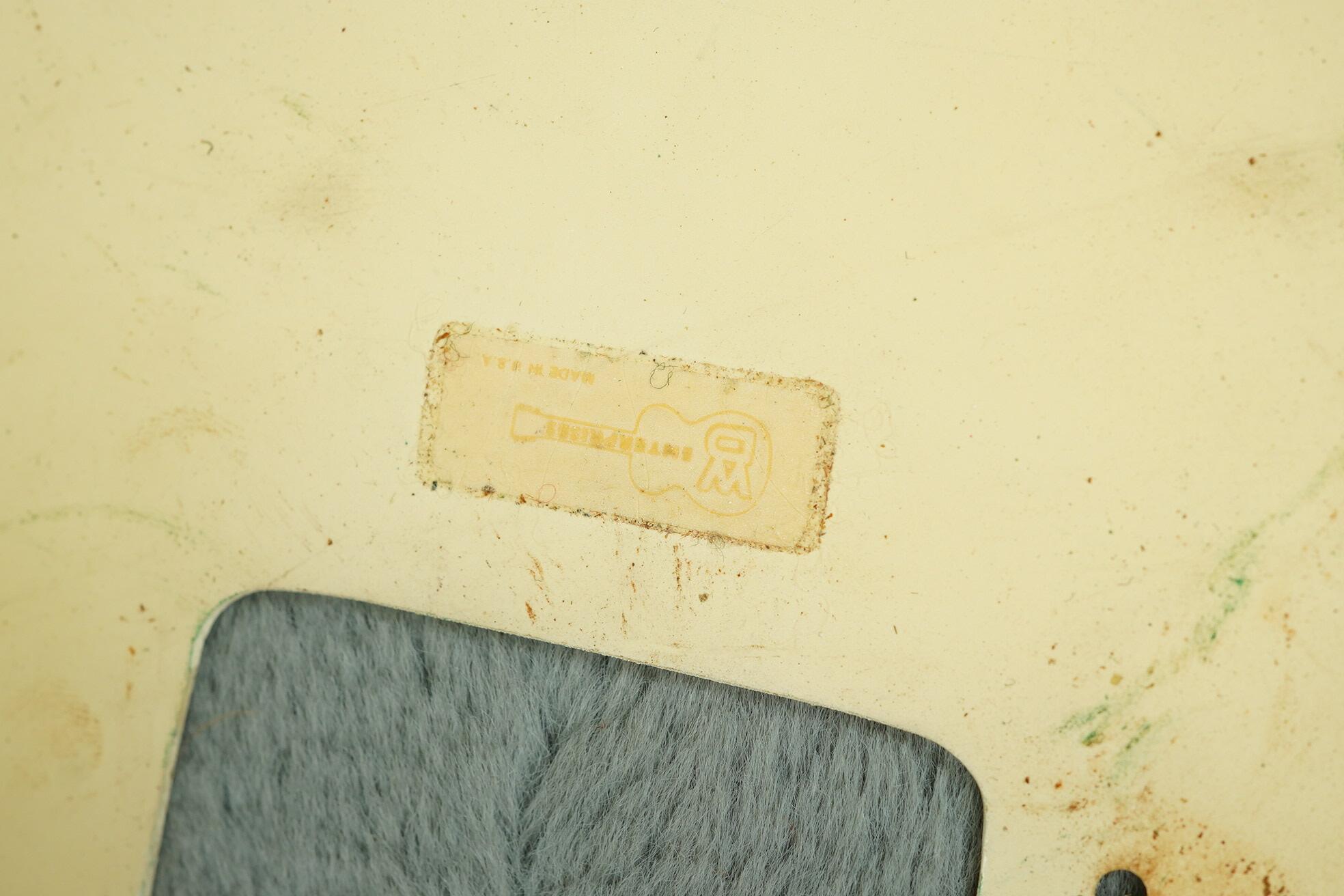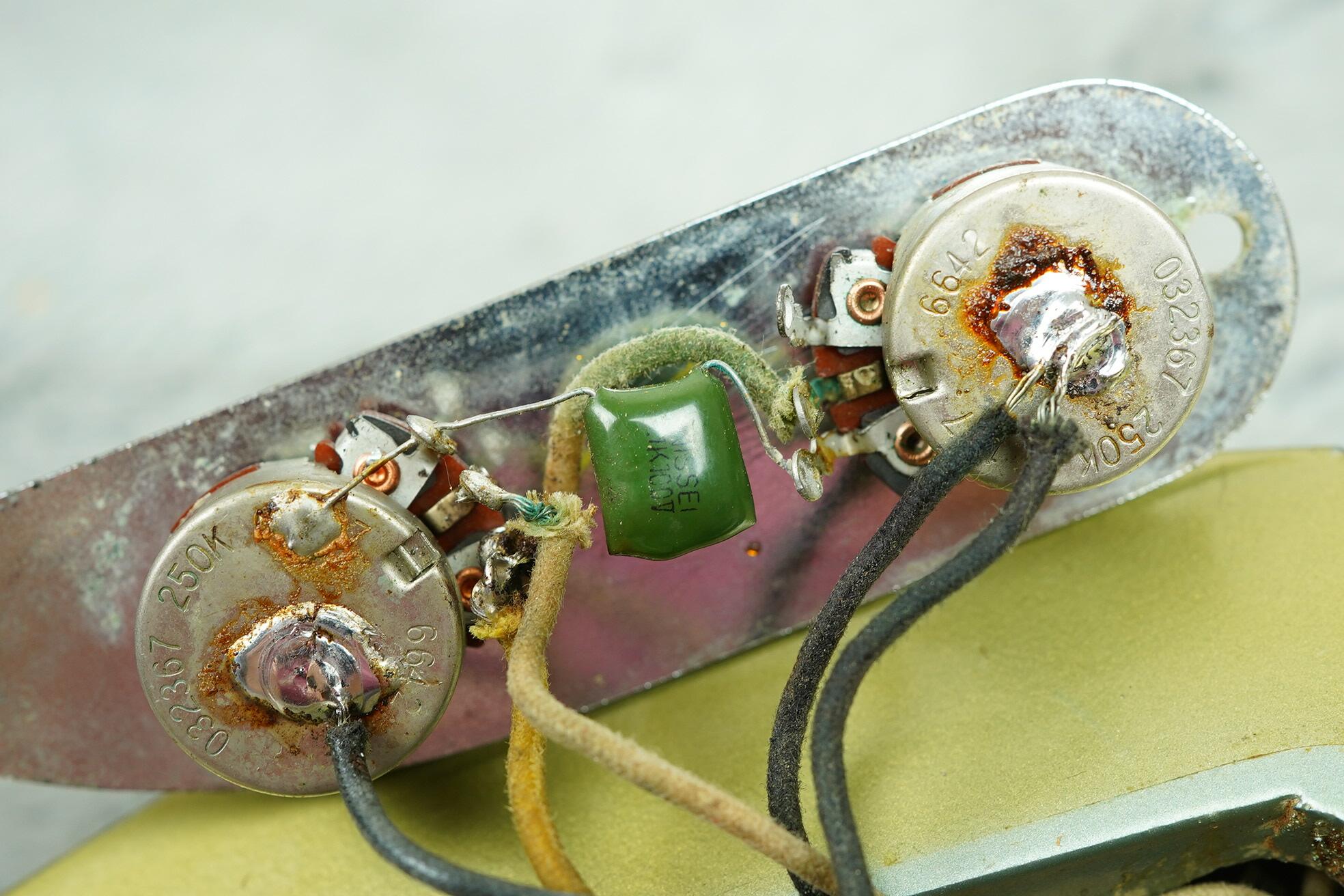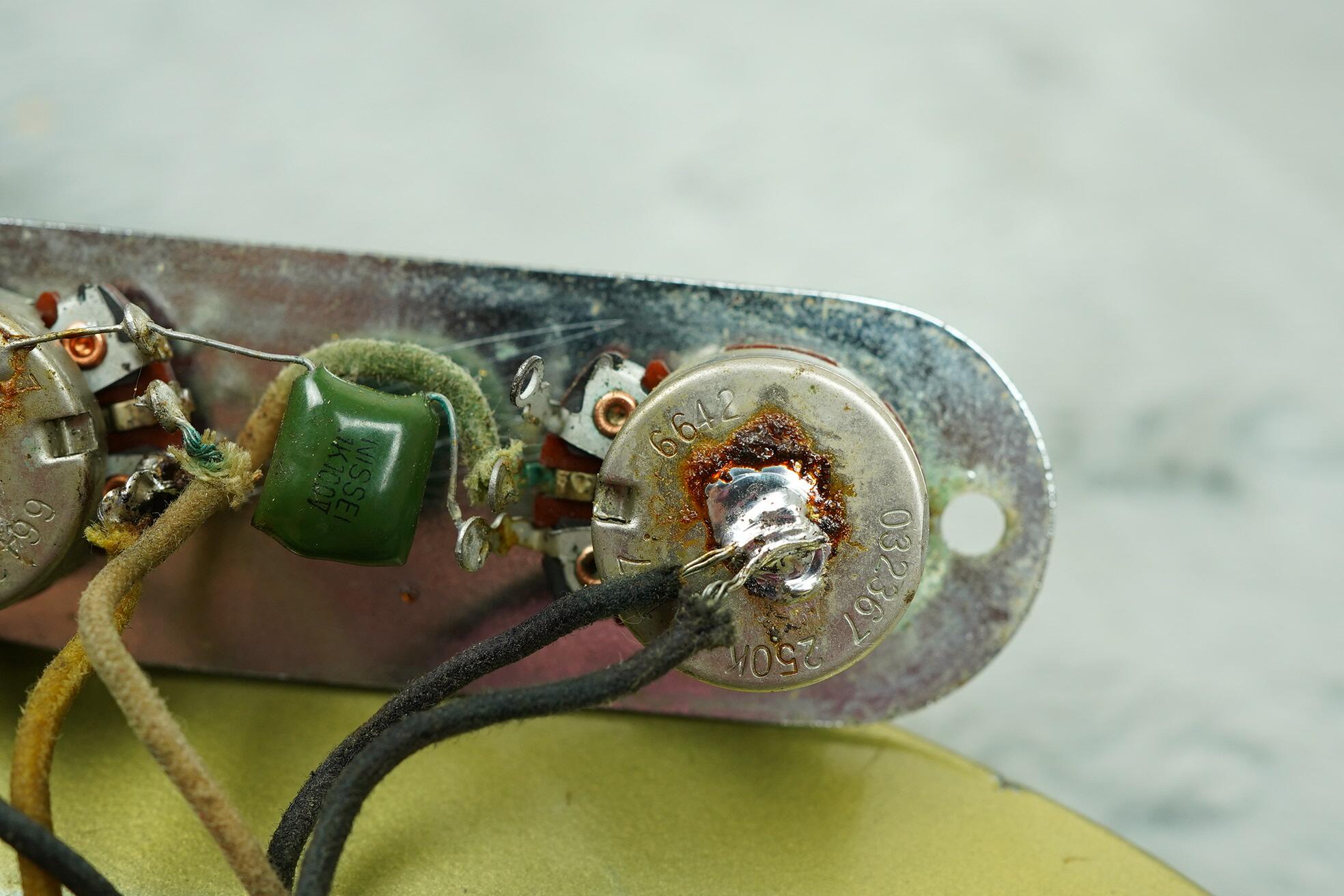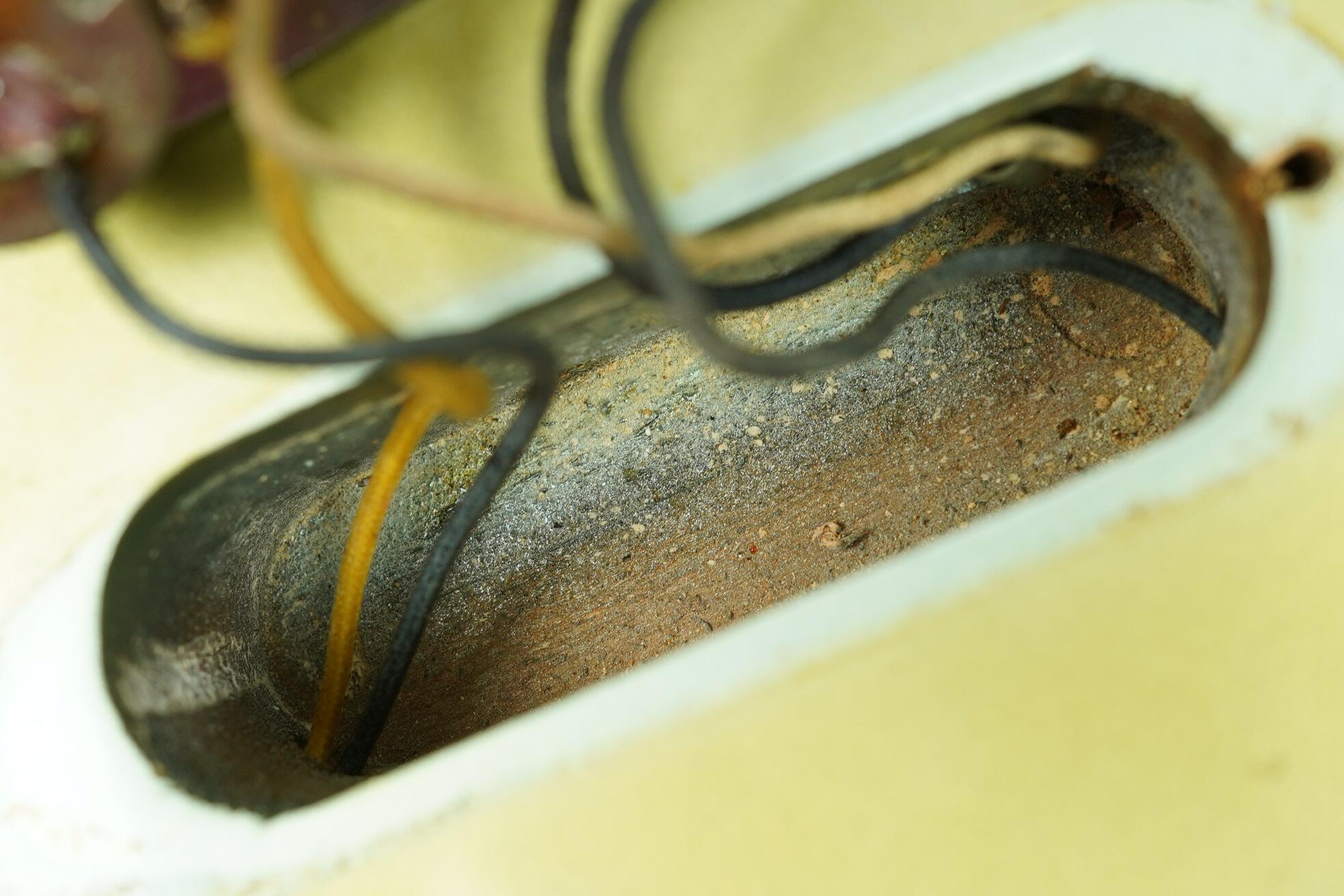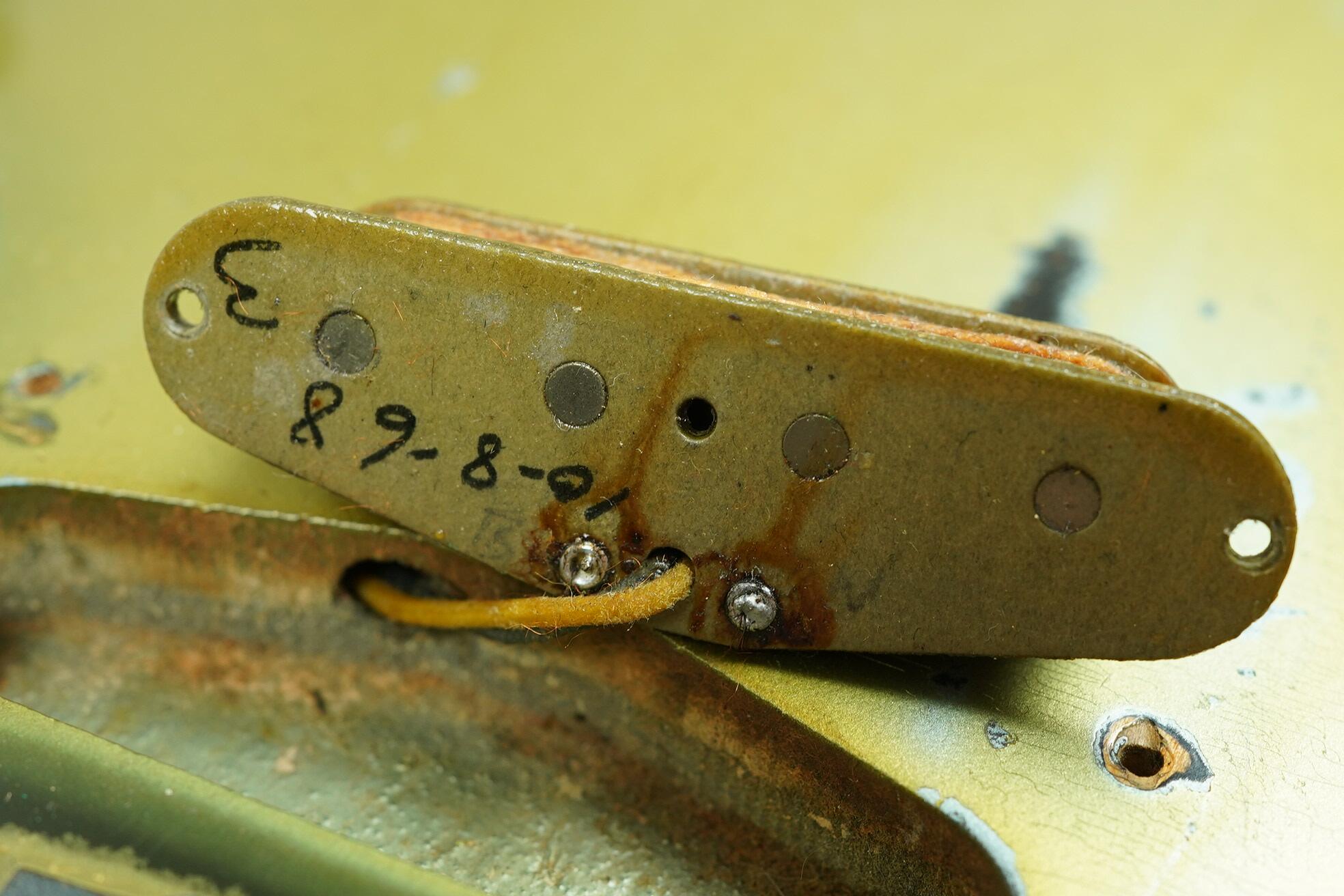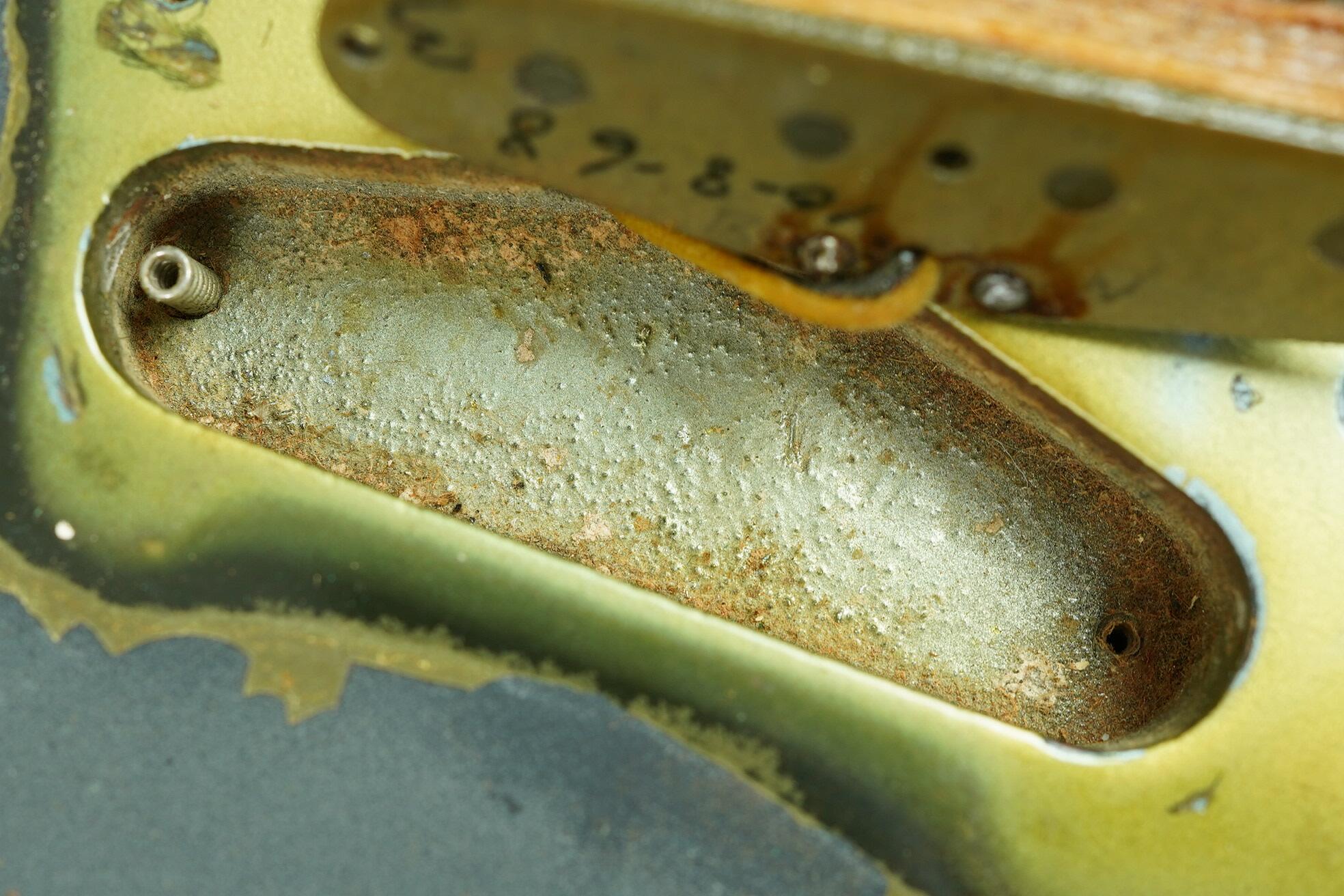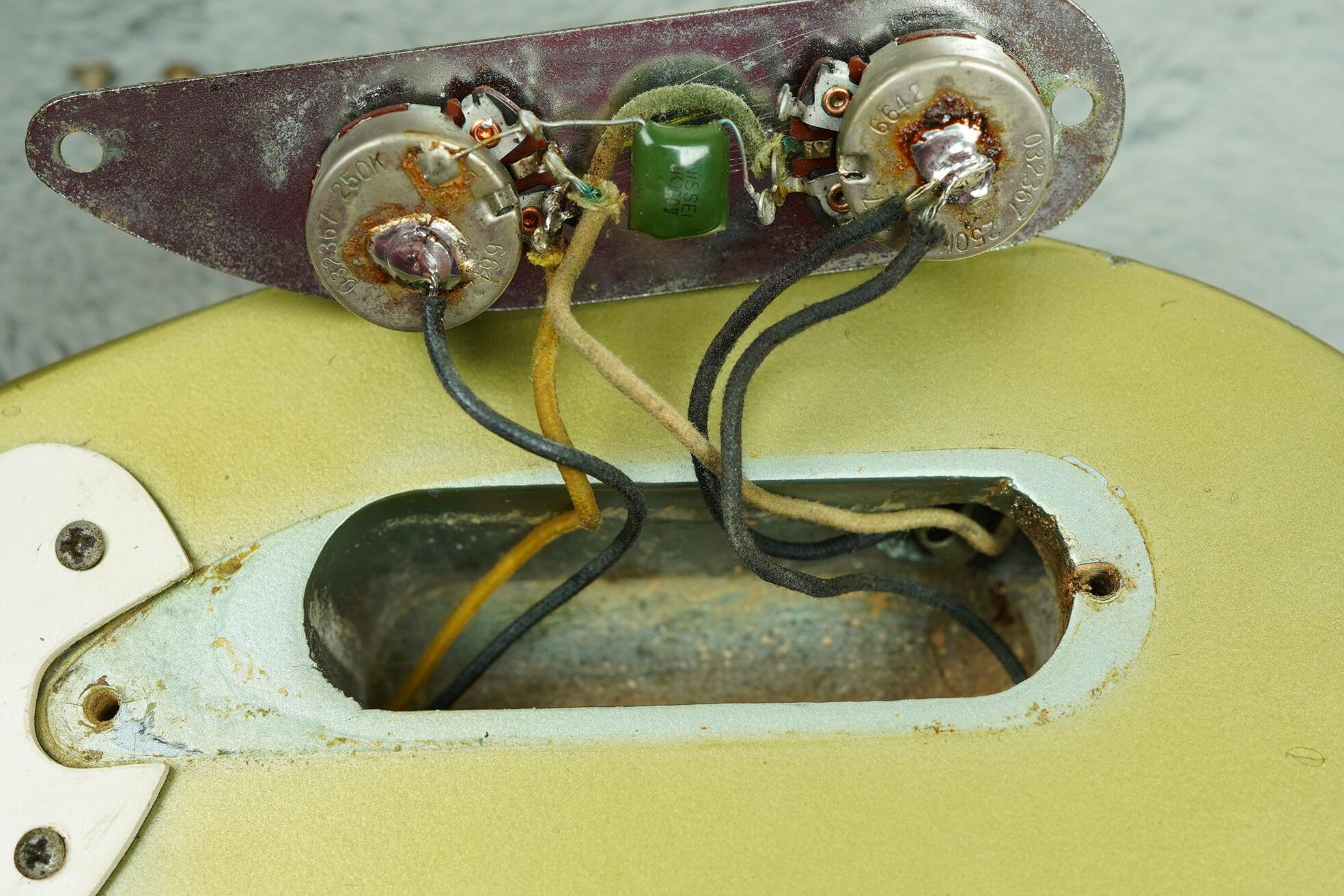 Roll over the image to zoom in
At A Glance:
Model: Telecaster Bass
Year: 1968
Finish: Ice Blue Metallic
Modifications: None
Repairs: Pickguard replaced
Weight (kg): 4.03
---
Case: Correct Hardshell
Fingerboard: Maple
Neck wood: Maple
Body wood: Alder
Tuners: Correct Kluson 'Elephant Ears'
Pickups: Correct Grey bottom Single Coil
Hardware: Correct Chrome
Neck Profile: Medium C
Pots: 2 x Correct 250k CTS
---
Custom Colour Fender Bass anyone? Super rare (find another!) Ice Blue Metallic Telecaster Bass from 1968…
Introduced in May of 1968 as Fender's newest bass, this was a reissue of the Precision bass in its first incarnation. Mostly available in blonde, they could also be found on rare occasions in fetching custom colours and the newly introduced paisley…
This bass oozes mojo. Any Fender bass in a custom colour is just screaming to be looked at and this is no different. Yes, there has been a bit of a story under the pickguard but there is no denying this is a great looking bass.
Original factory Ice Blue Metallic over black with a nicely aged clear coat that has yellowed to produce one of the best colour combinations out there we think. So what happened under the pick guard? We believe at one time maybe a leather pick guard was glued to the bass and when it was removed, it took the clear coat and a lot of the top coat with it. There is evidence heat has been applied during its removal so it must have been a devil to get off and someone has tried to touch it up (under the guard only) to make it look a bit better.
The good news is all of this is hidden by the replacement pickguard who's profile perfectly matches what would have been on there from the factory so if you can find an original '68 Tele Bass guard, it will definitely hide what lurks beneath very well.
The neck is a one piece maple construction in good condition. The lacquer has worn nicely on the back and there is still some life left in the original frets. 
The hardware is correct and in good condition. The pickup and bridge covers have been lost but the saddles and bridge are in good shape.
The pickguard isn't original, it's a very old and accurate repro and seems to have been custom cut for the bass following the original lines.
Electrically things are correct though some soler joints have been disturbed. The grey bottom single coil pickup is in good condition and doesn't seem to have been rewound.
The bass comes with its correct black tolex hardshell case.
This bass is a joy to play. As with early Fender guitars, the neck is chunky without feeling like too much of a handful. The single coil pickup provides a straightforward tone with a nice balance of clarity and growl. This is a no-frills, plug and play machine.
A no nonsense bass in a killer, rare colour. Surely there's an Ice Blue metallic hole in your collection…
Add To Your Wishlist
Send to a friend
Recommend this to a friend by entering their email address in the box below.