Beetronics Swarm 'Irish' Limited Edition
Beetronics Swarm 'Irish' Limited Edition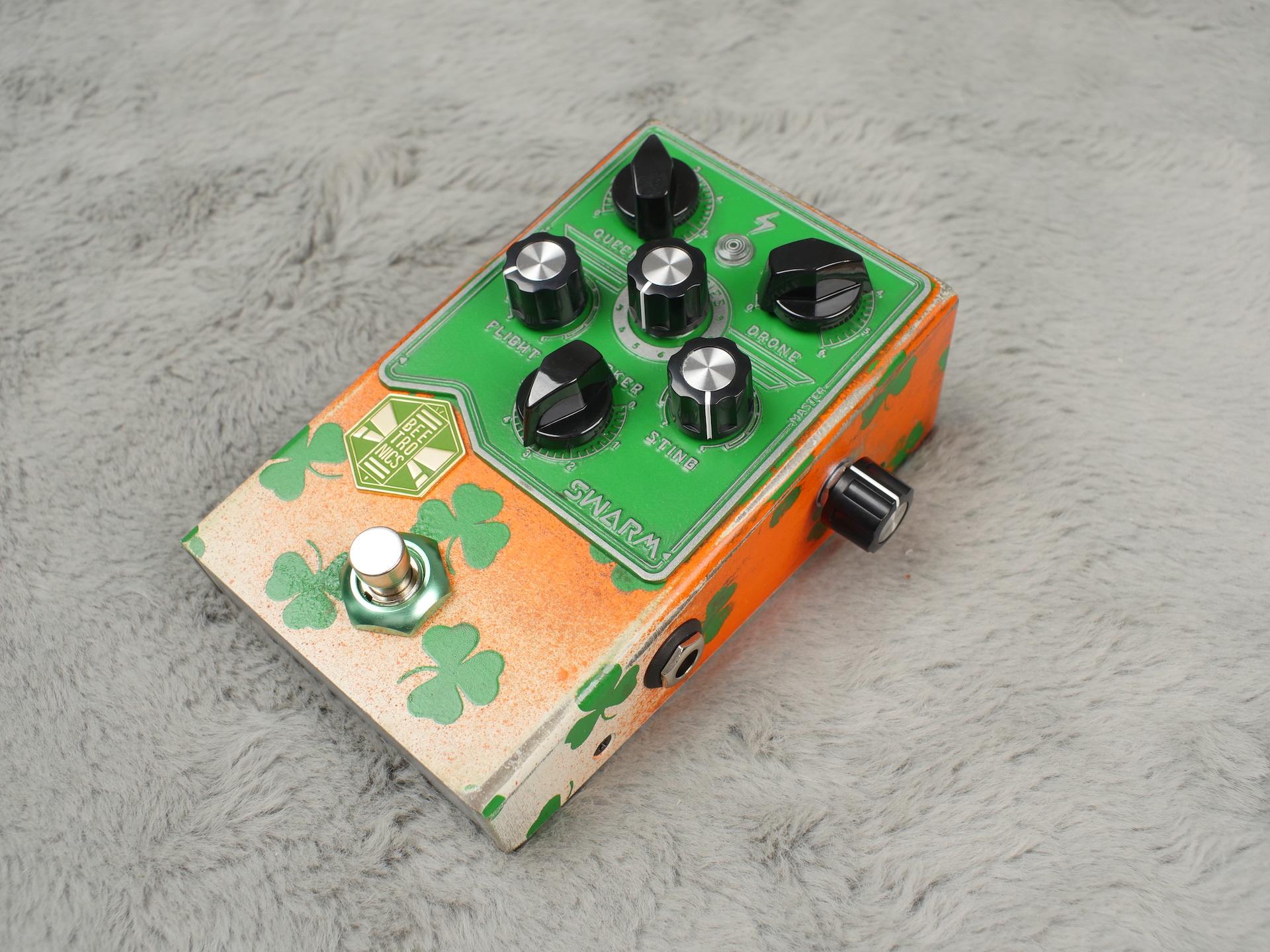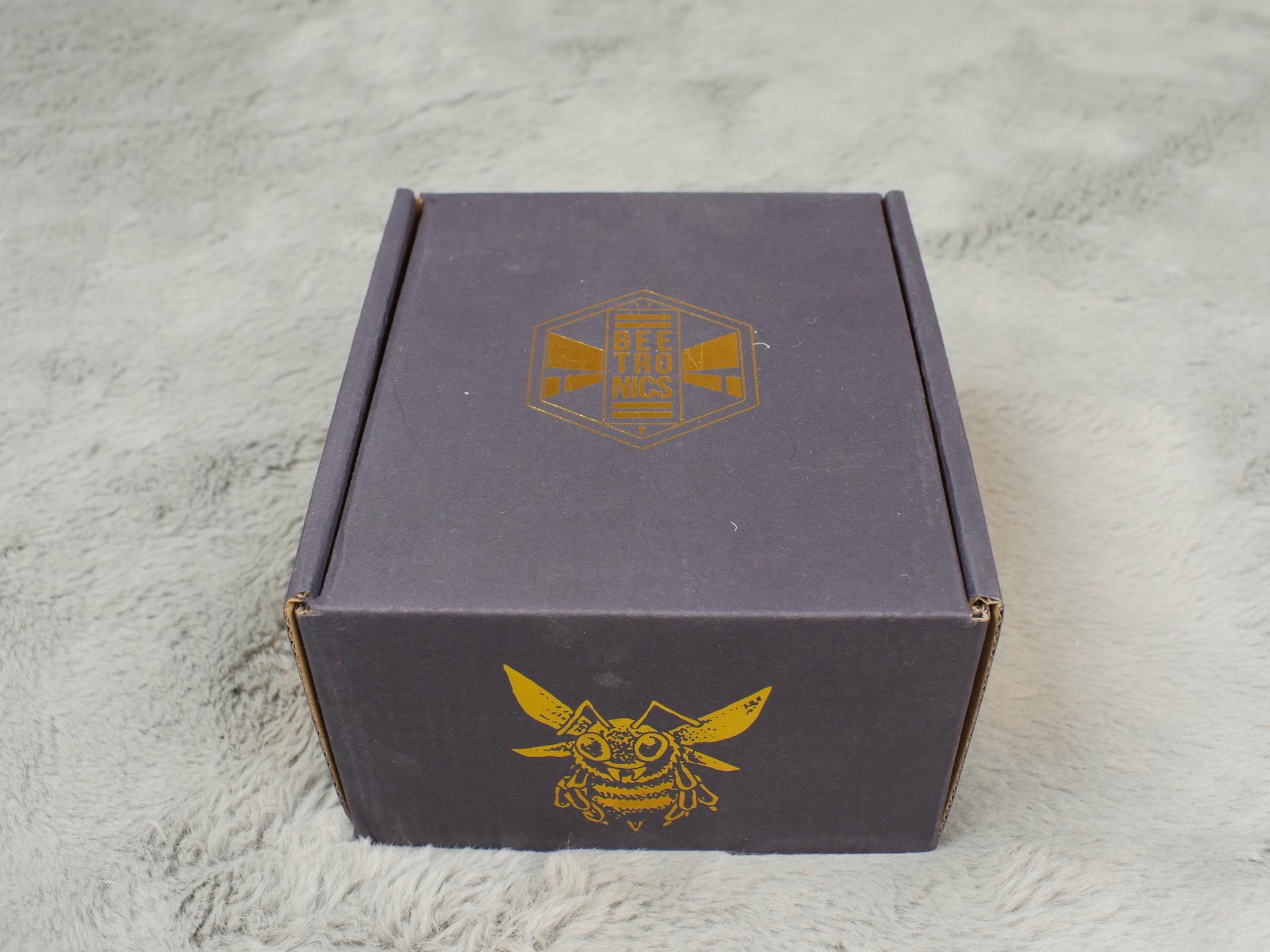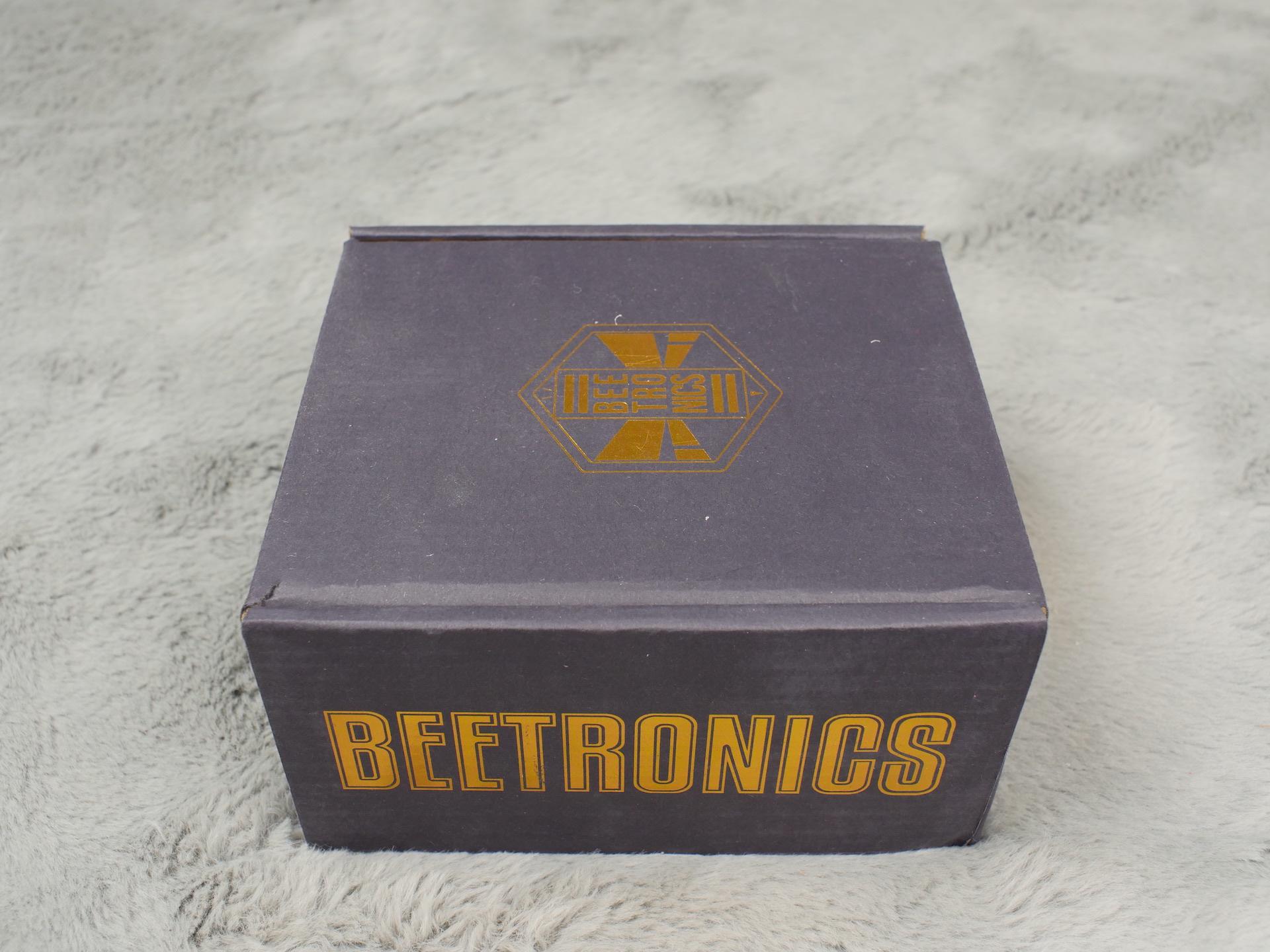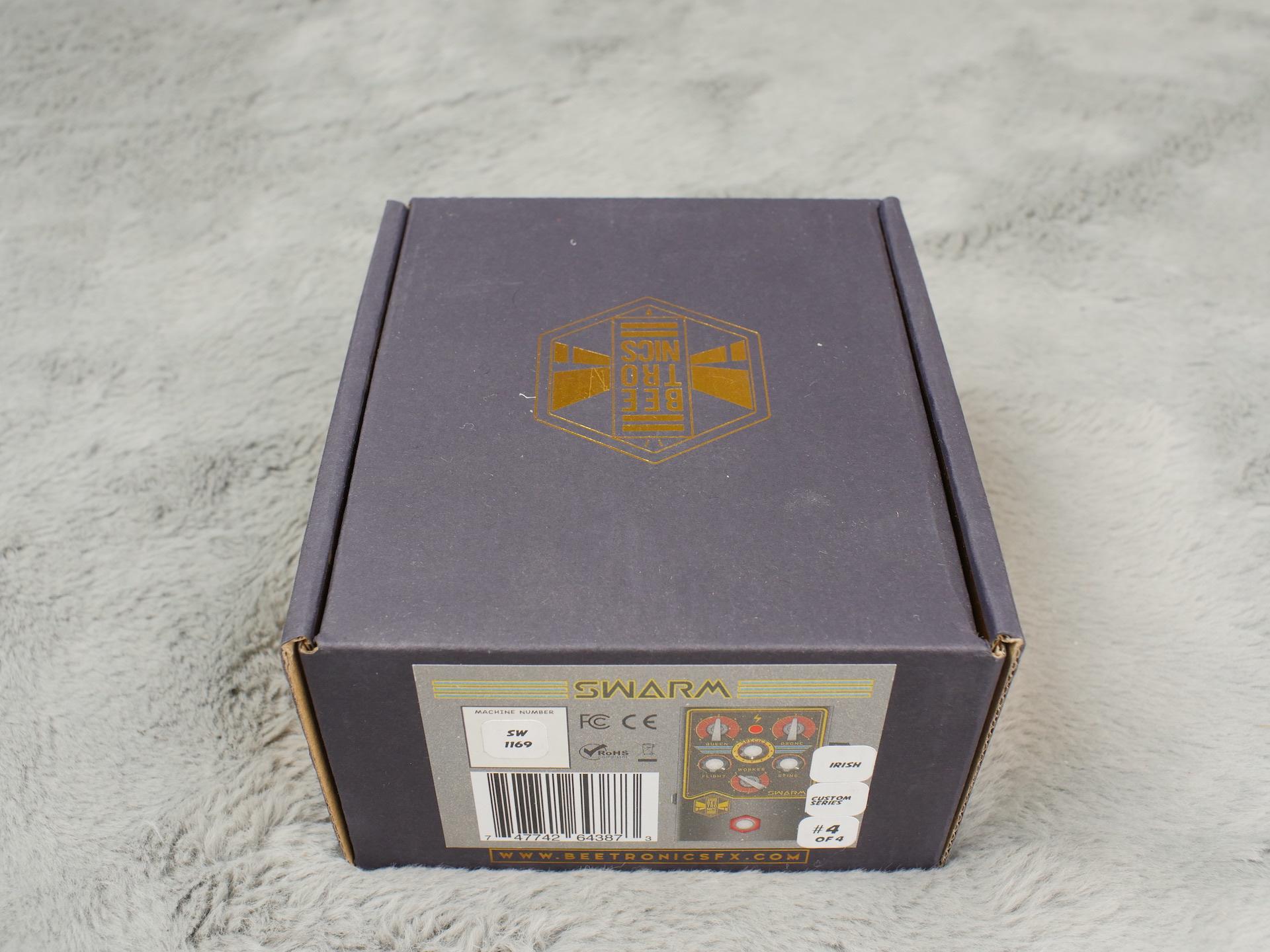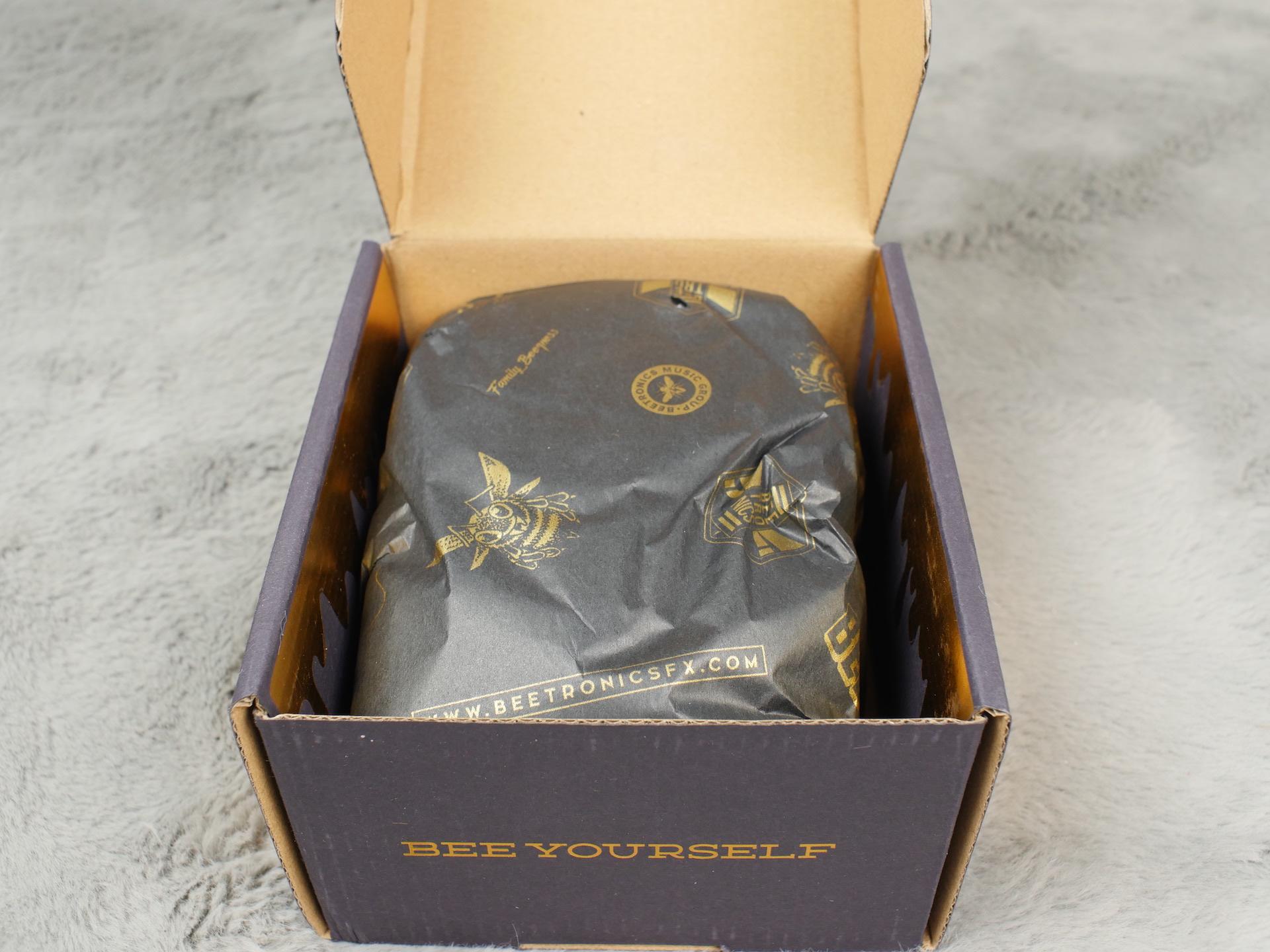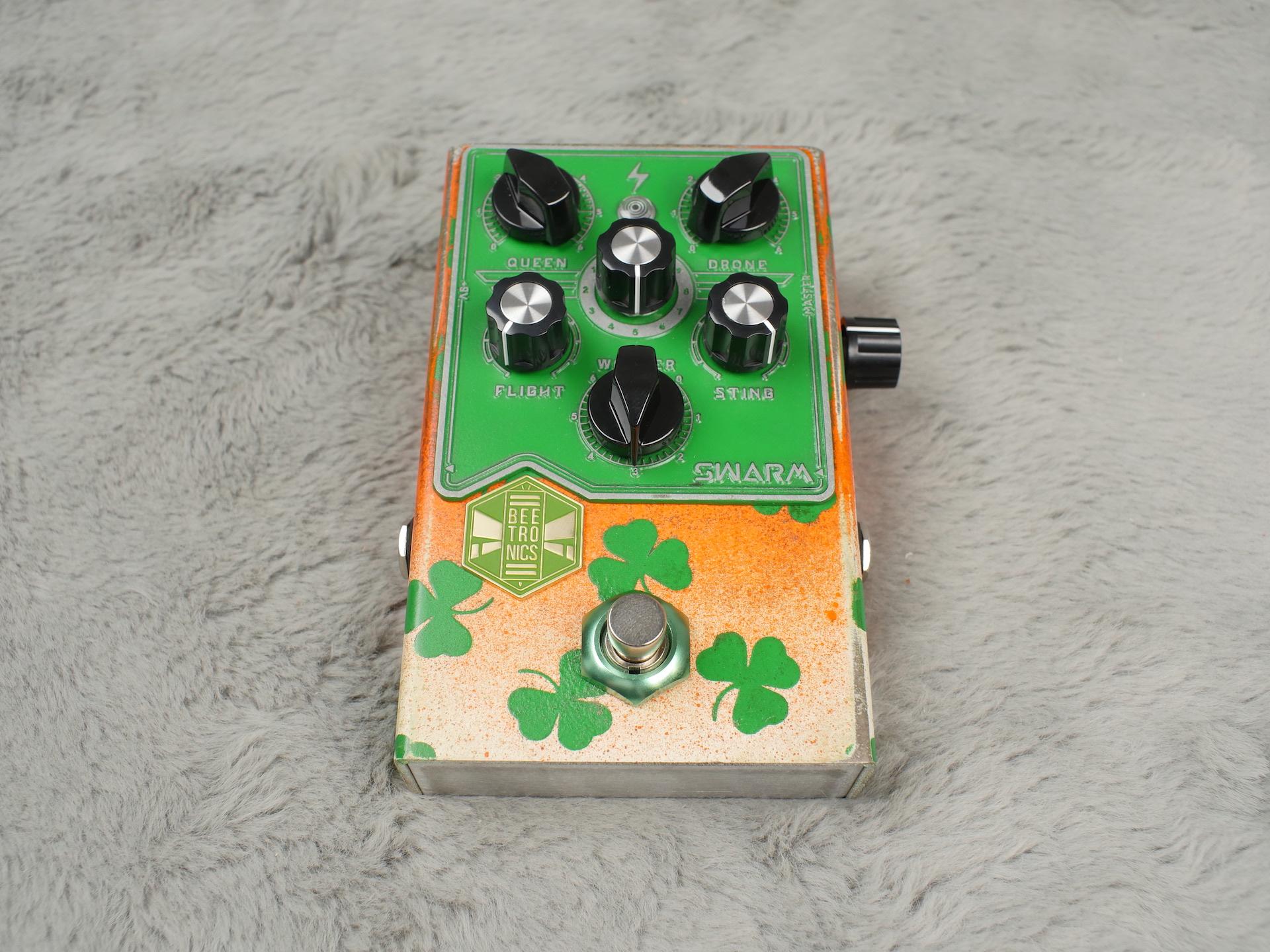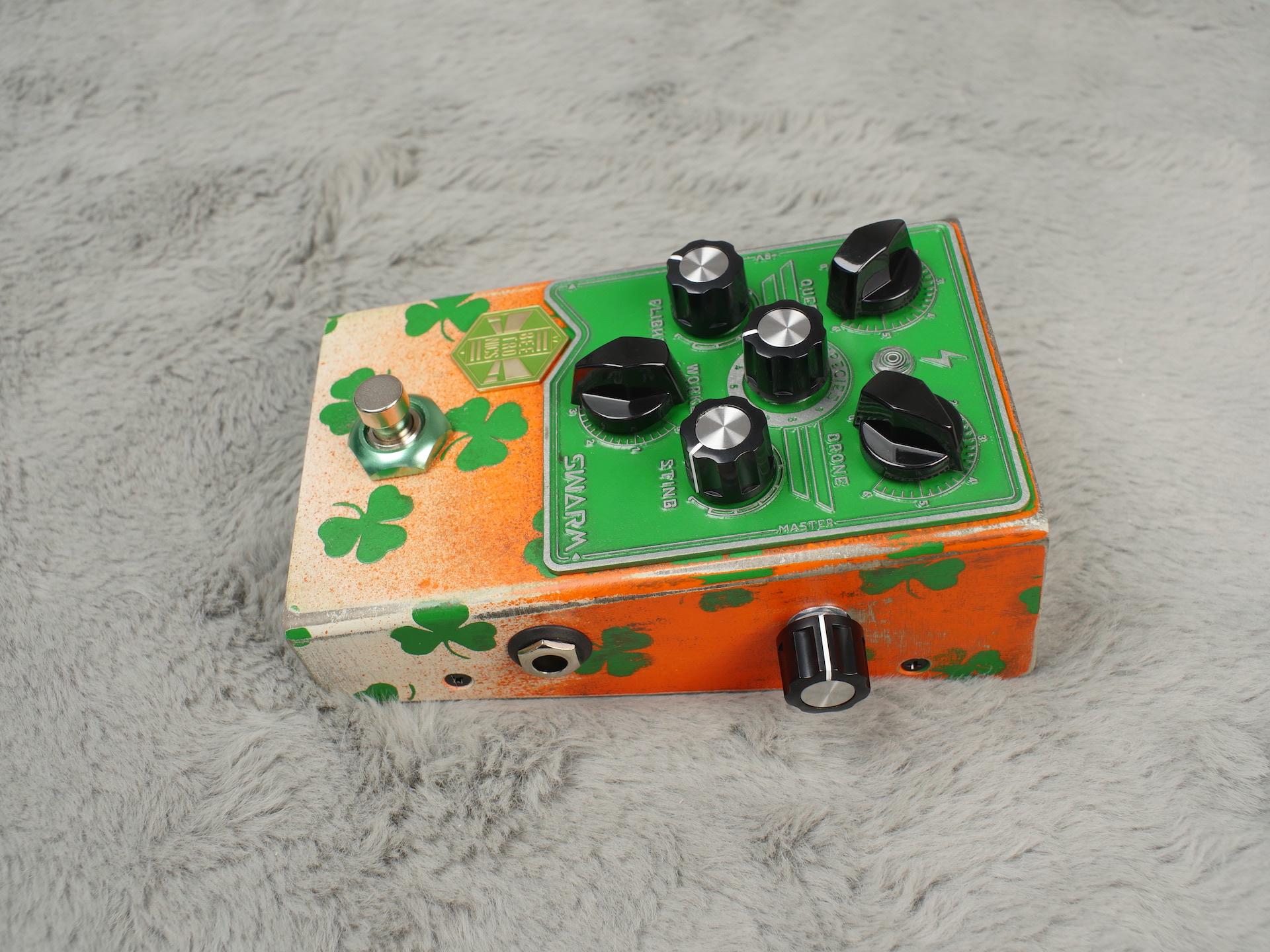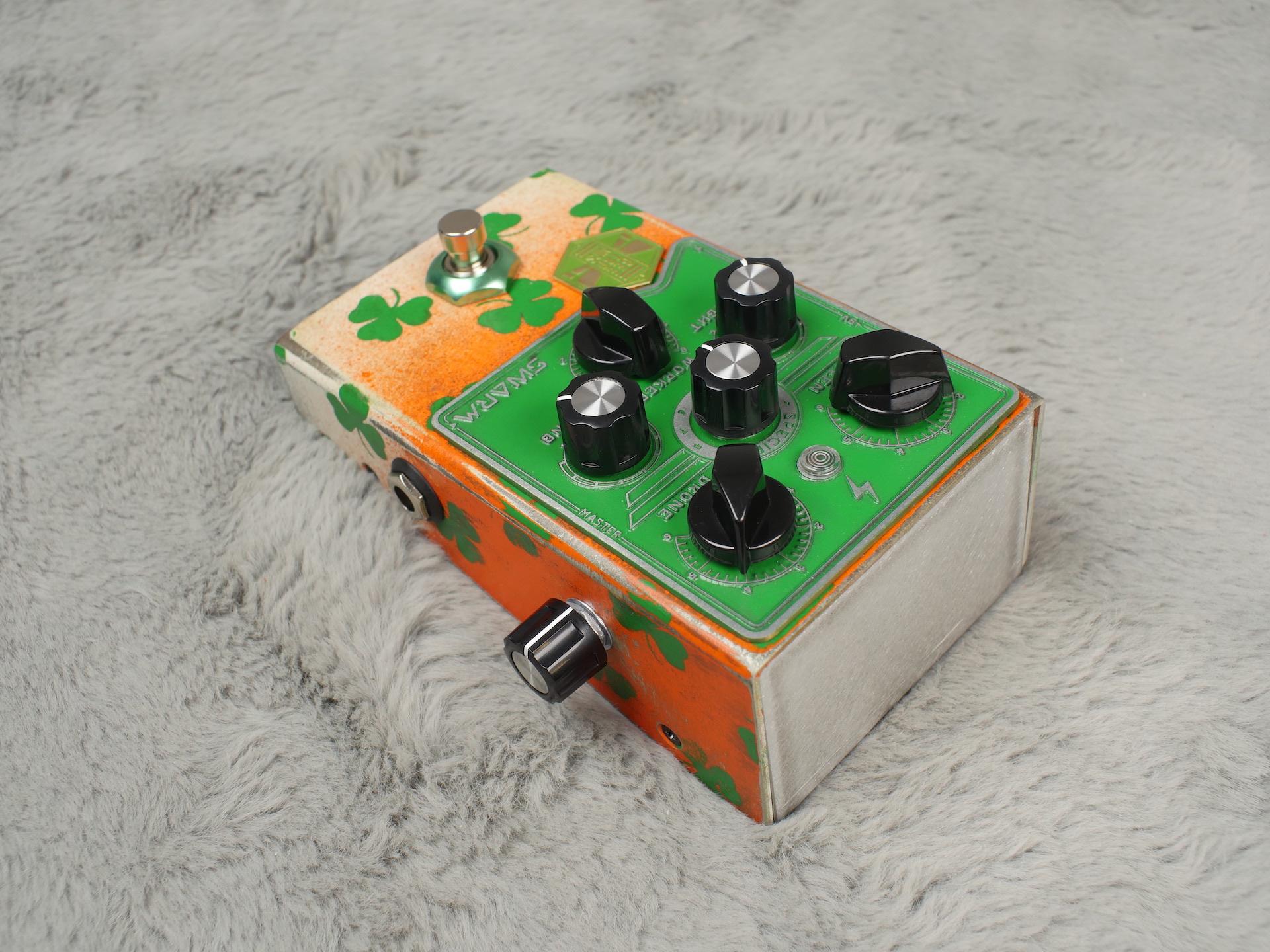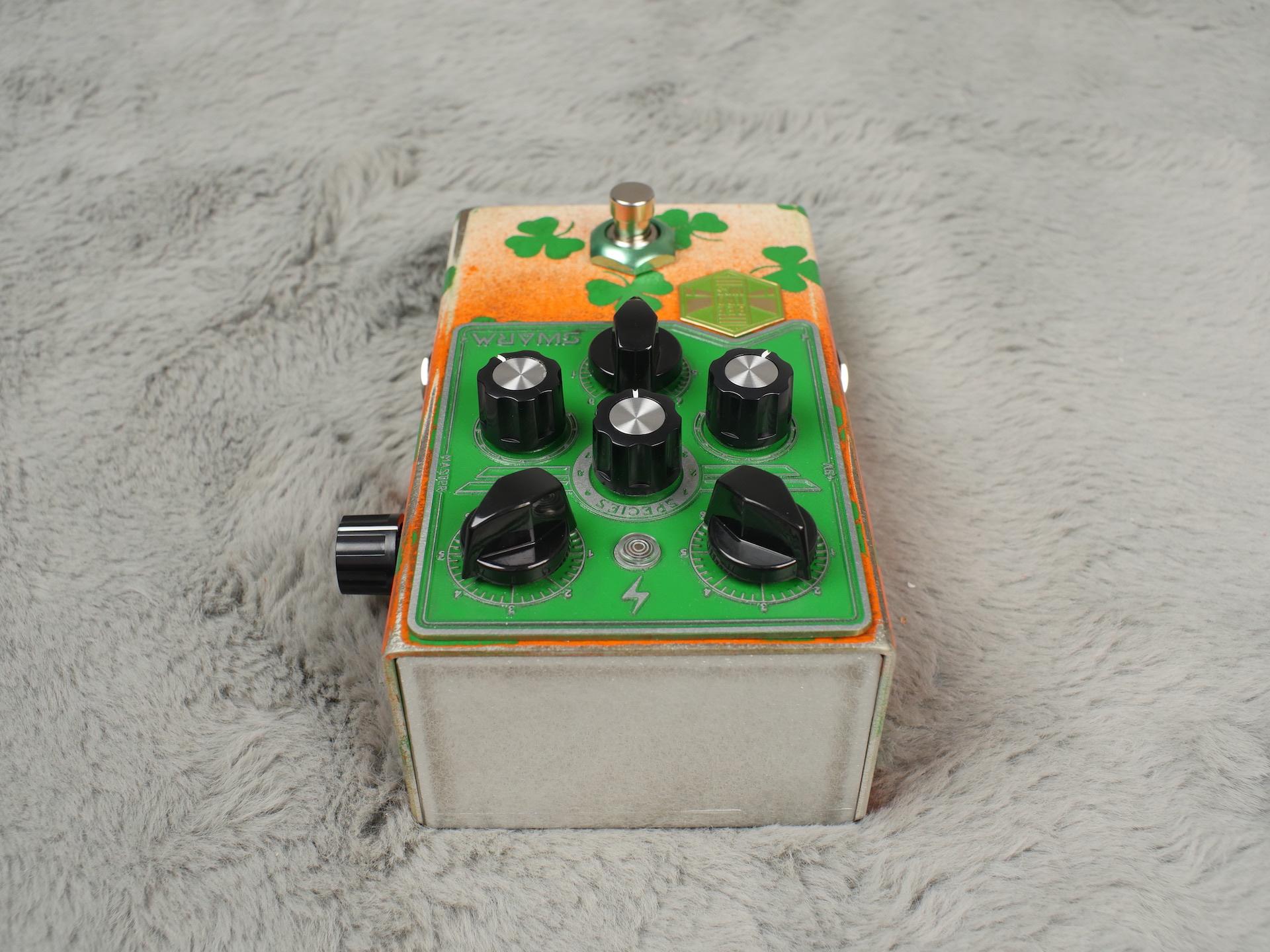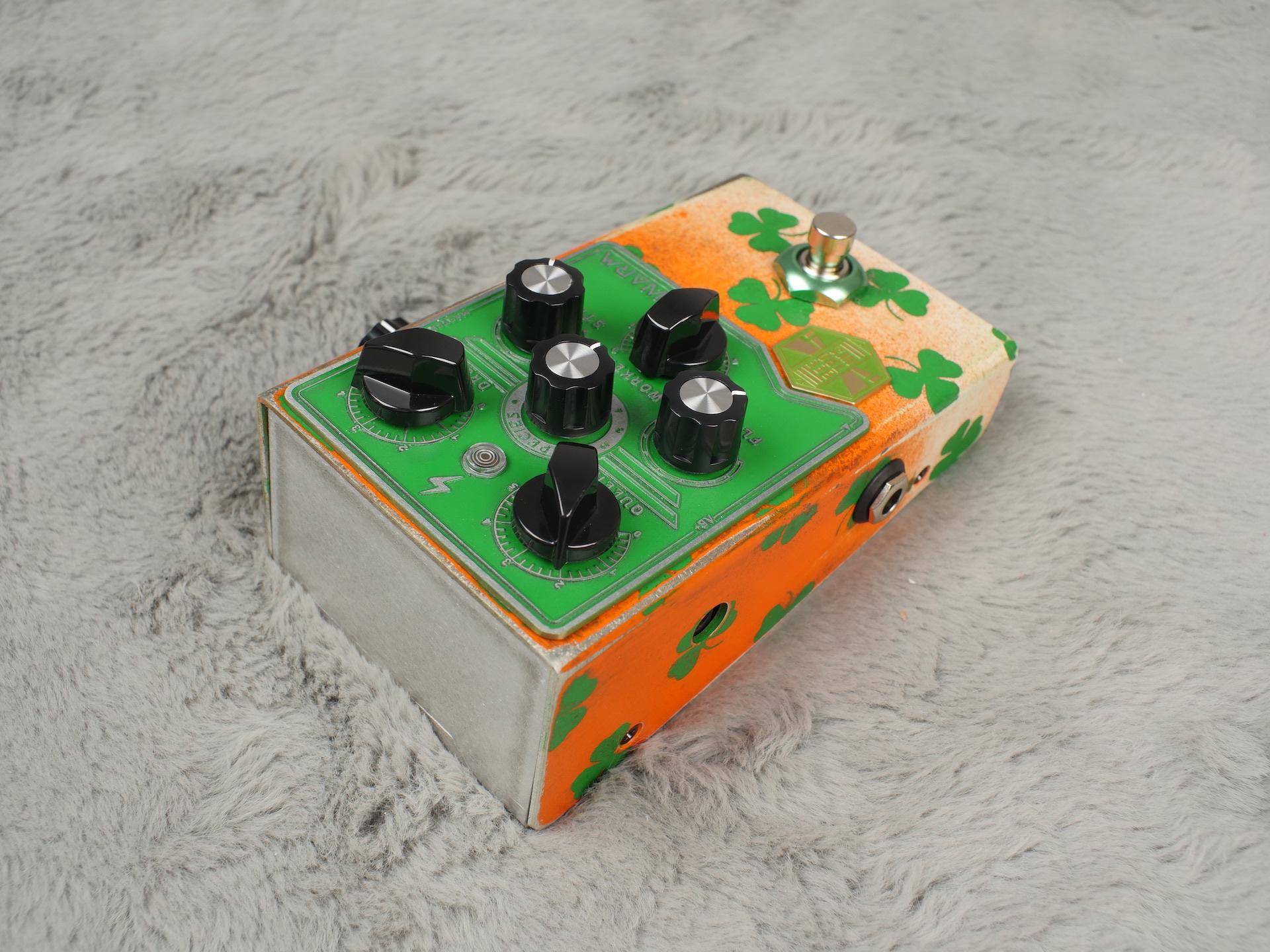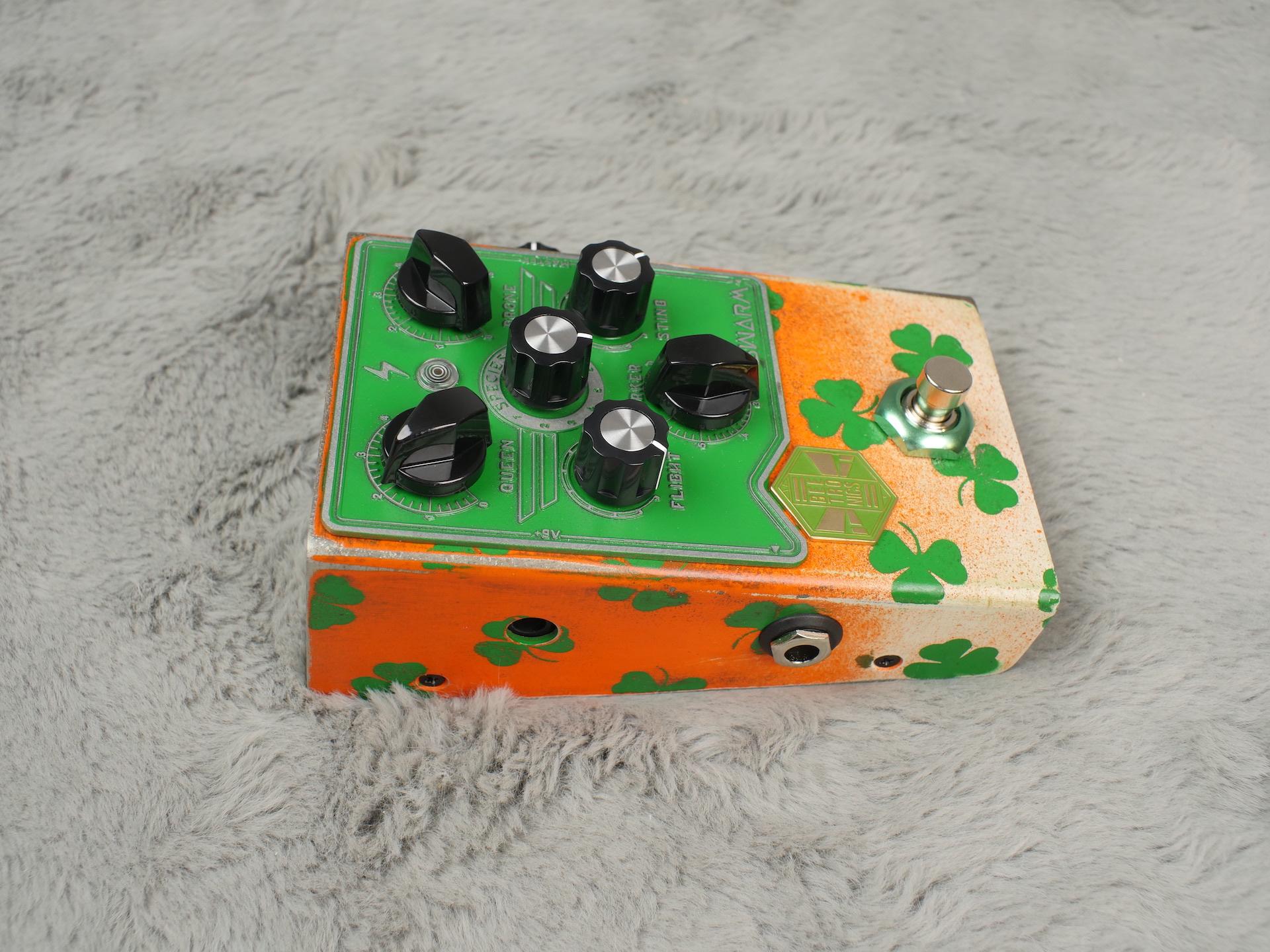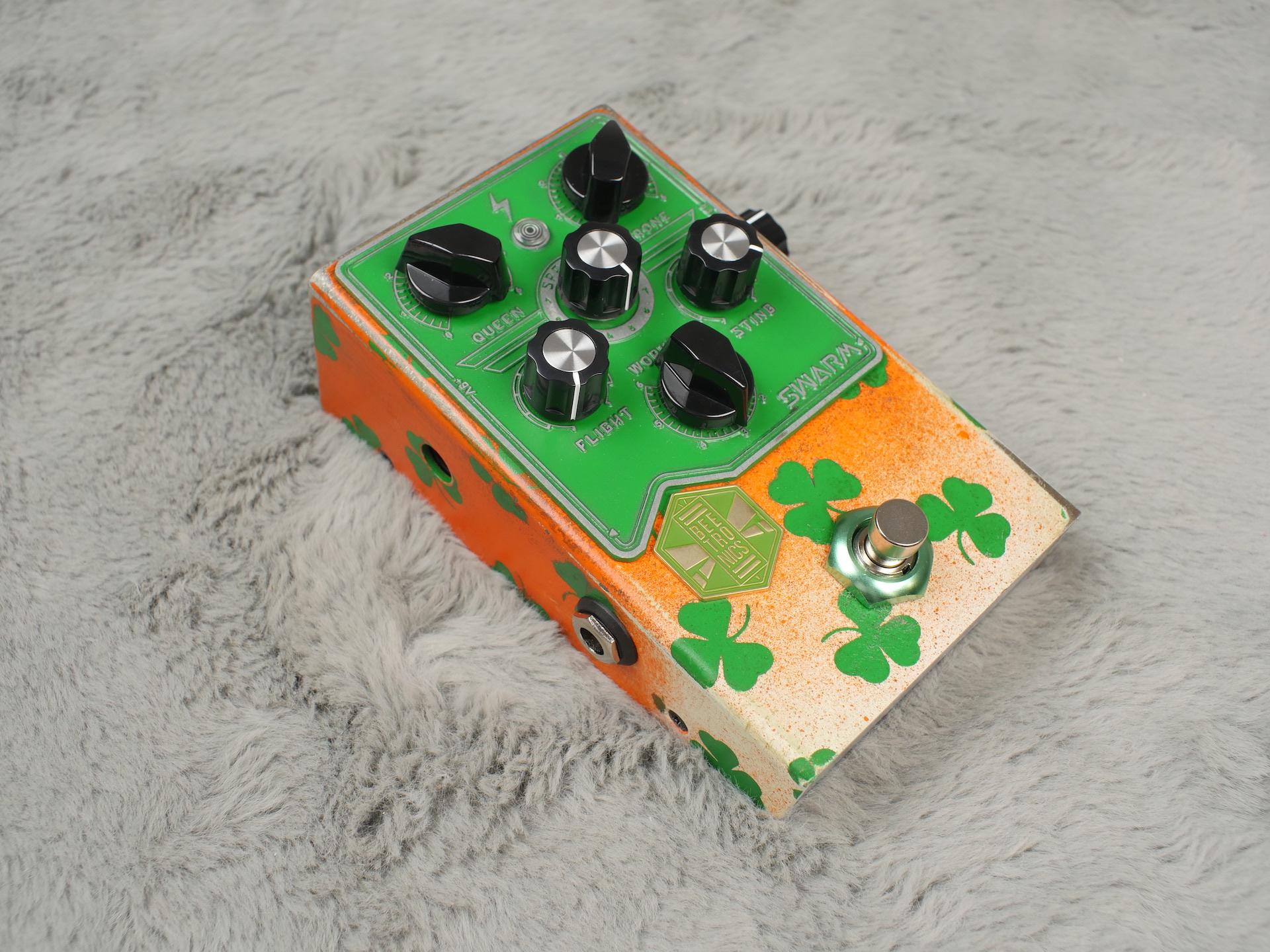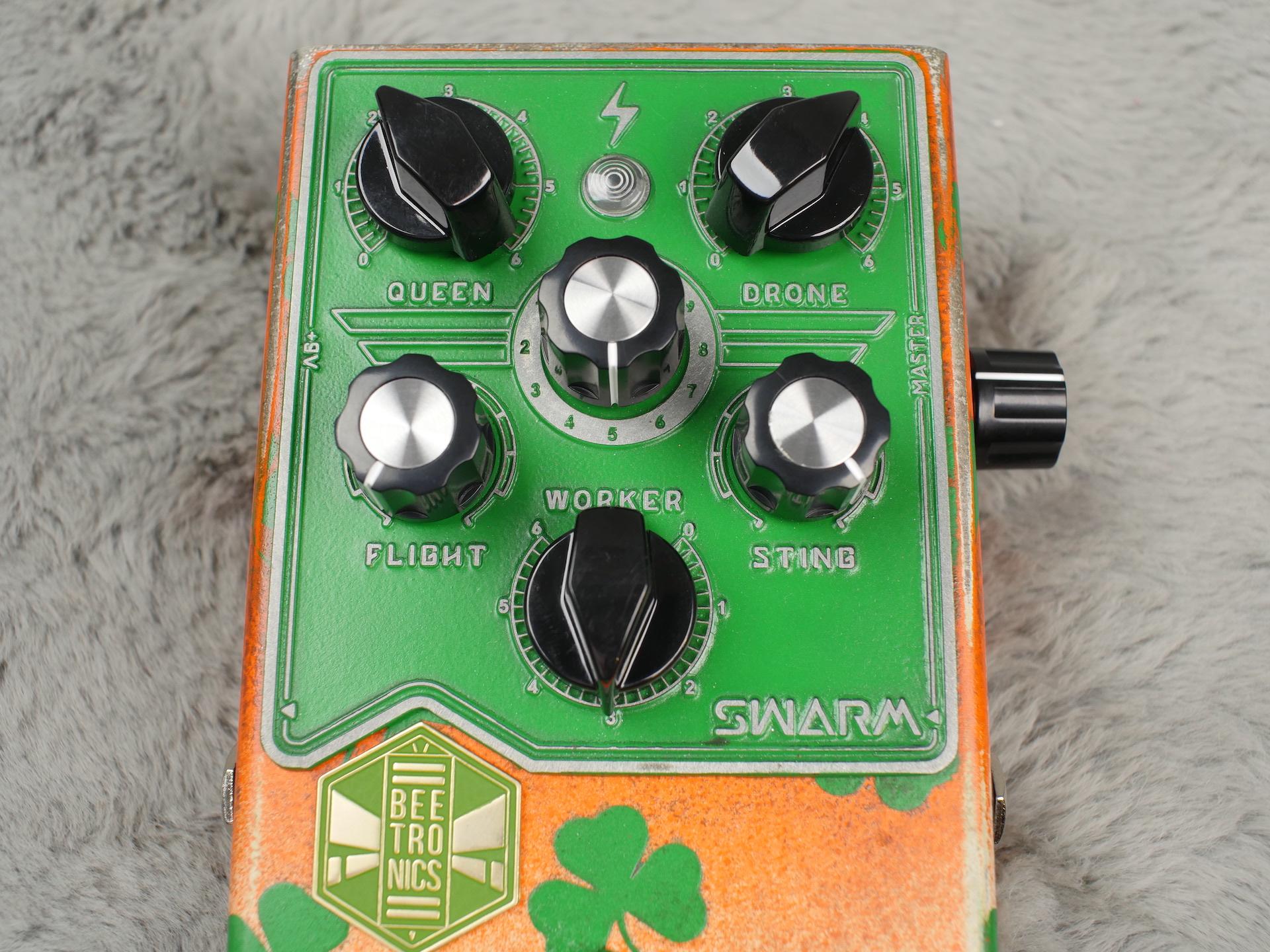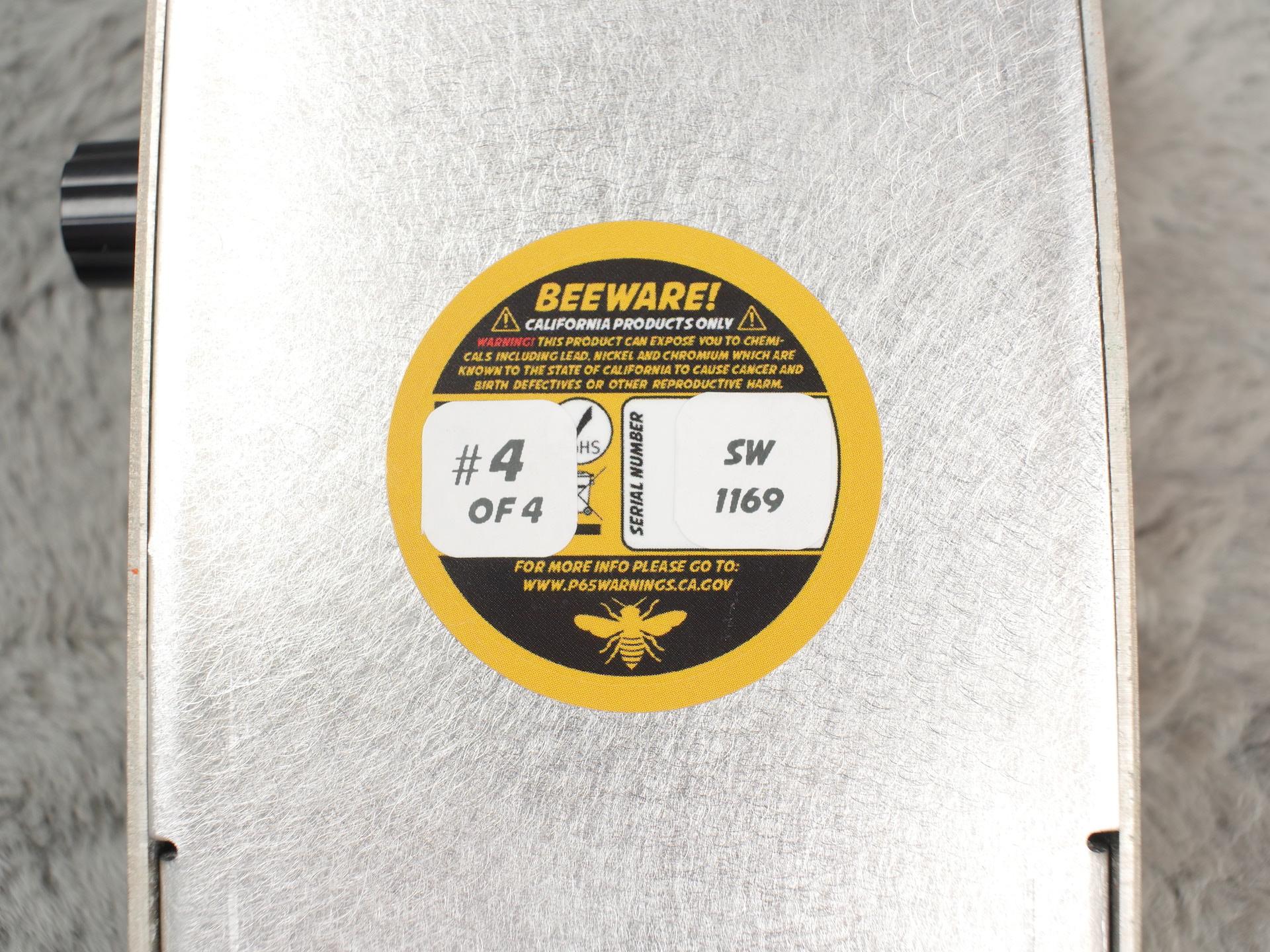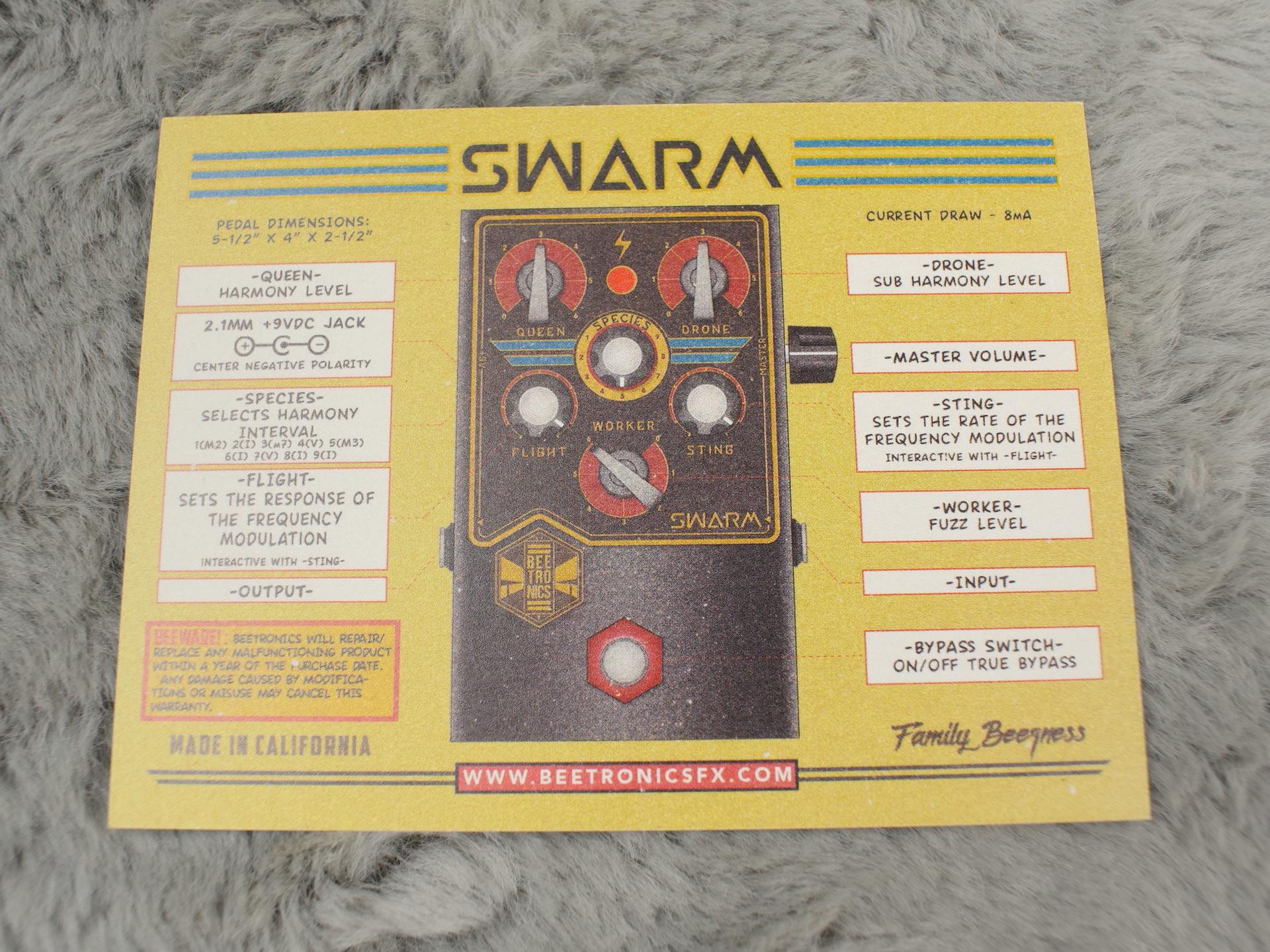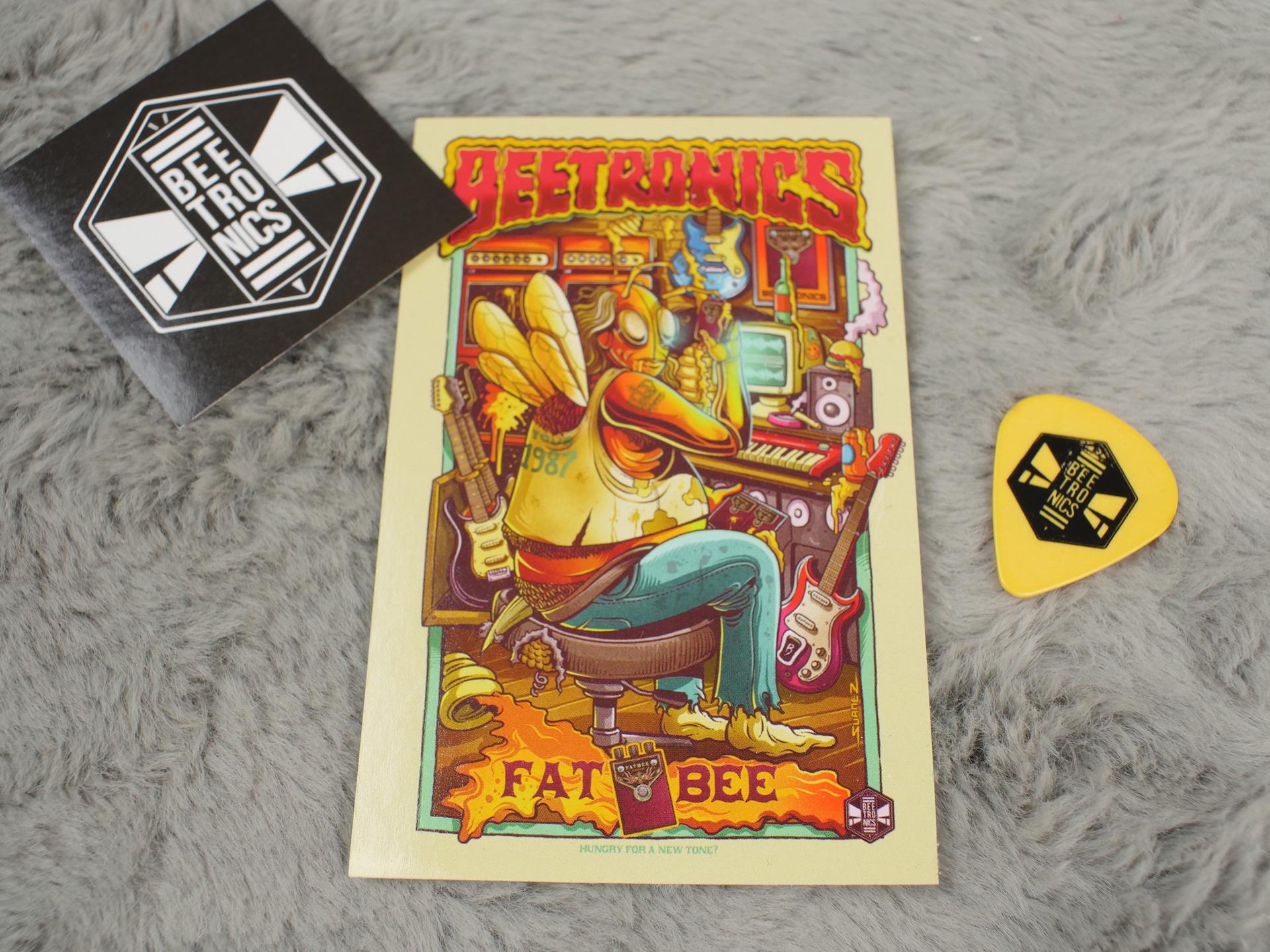 Roll over the image to zoom in
At A Glance:
Model: Swarm Fuzz Harmonizer
Year: 2020
4 of 4 Limited Edition 'Irish' finishes, these are only available to a select few dealers in Europe so we are very proud to have them here at ATB Guitars
What we think…
Hands down the most out there pedal we have here at ATB Guitars, this all analogue tone machine takes your signal to new and exciting realms. Offering at its base a thick layer of classic beetronics fuzz, the SWARM unleashes a swirling mass of harmonically rich sound, modulating your signal up and down the octave as well as adding selectable harmonies with adjustable modulation. This lets you access some stunning synth-like tones and really transforms your signal in some creative and frankly bizarre directions. You need to hear it to believe it!
A word from the manufacturer 
The Swarm is an Analog Fuzz Harmonizer that sounds like a thousand killer bees coming to get you!    It basically turns your input signal into a square wave, than multiplies and divides the frequency of that wave, giving you nine possible harmonies in two different octaves. Modulation is applied to the harmonies making them go from a nearly perfect tracking harmony, to a wild and uncontrollable swarm of mad bees.    
The WORKER sets the level of your input signal, now fuzzy and buzzy. 
The SPECIES allows you to select between 9 different intervals for your harmonies. 
The QUEEN and DRONE set the levels for each of the harmonies that stay one octave apart.   
 The FLIGHT and STING control the modulation applied to the harmonies. They are highly interactive controls and you will find many different sounds by just messing with these. STING sets how fast or slow the harmonies will follow your playing. Turn it CCW for it to feel like the harmonies sting you at every note you play. Turn it CW and the harmonies will sound like a drunk bee hovering up and down around the root. FLIGHT will set the response of the modulation. CCW the harmonies will keep it oscillating up and down, while CW it will glide and hold from one note to the next.    
The MASTER control will set your output volume.    
With all that said, no matter how one tries to explain the theory and what each control does, the Swarm is best when played by instinct. Mess with every control until you find a tone that you like and let the bees take you to sonic places you've never been!    
True Bypass   Hand made in California.
Availability:
Out Of Stock
Add To Your Wishlist
Send to a friend
Recommend this to a friend by entering their email address in the box below.