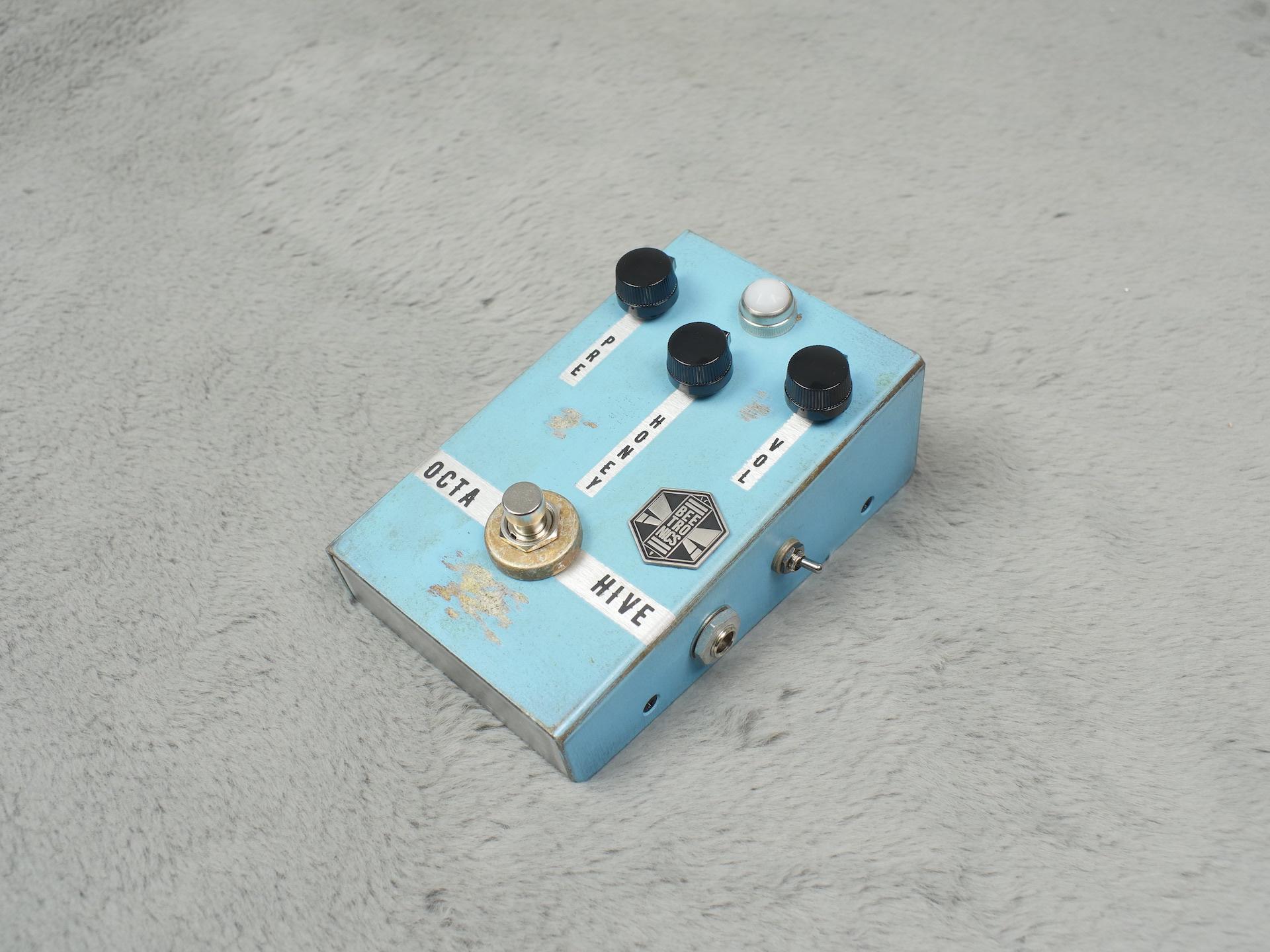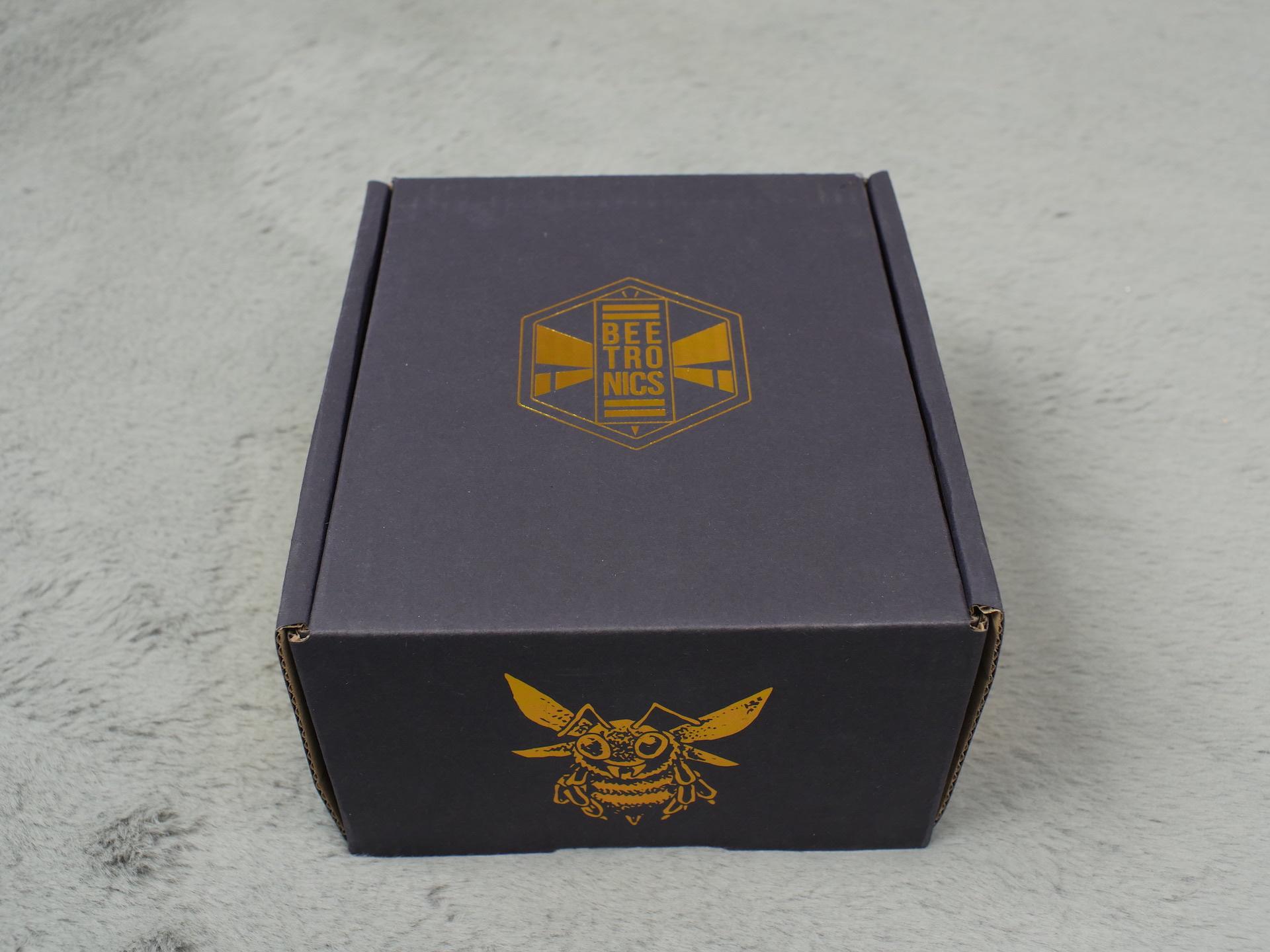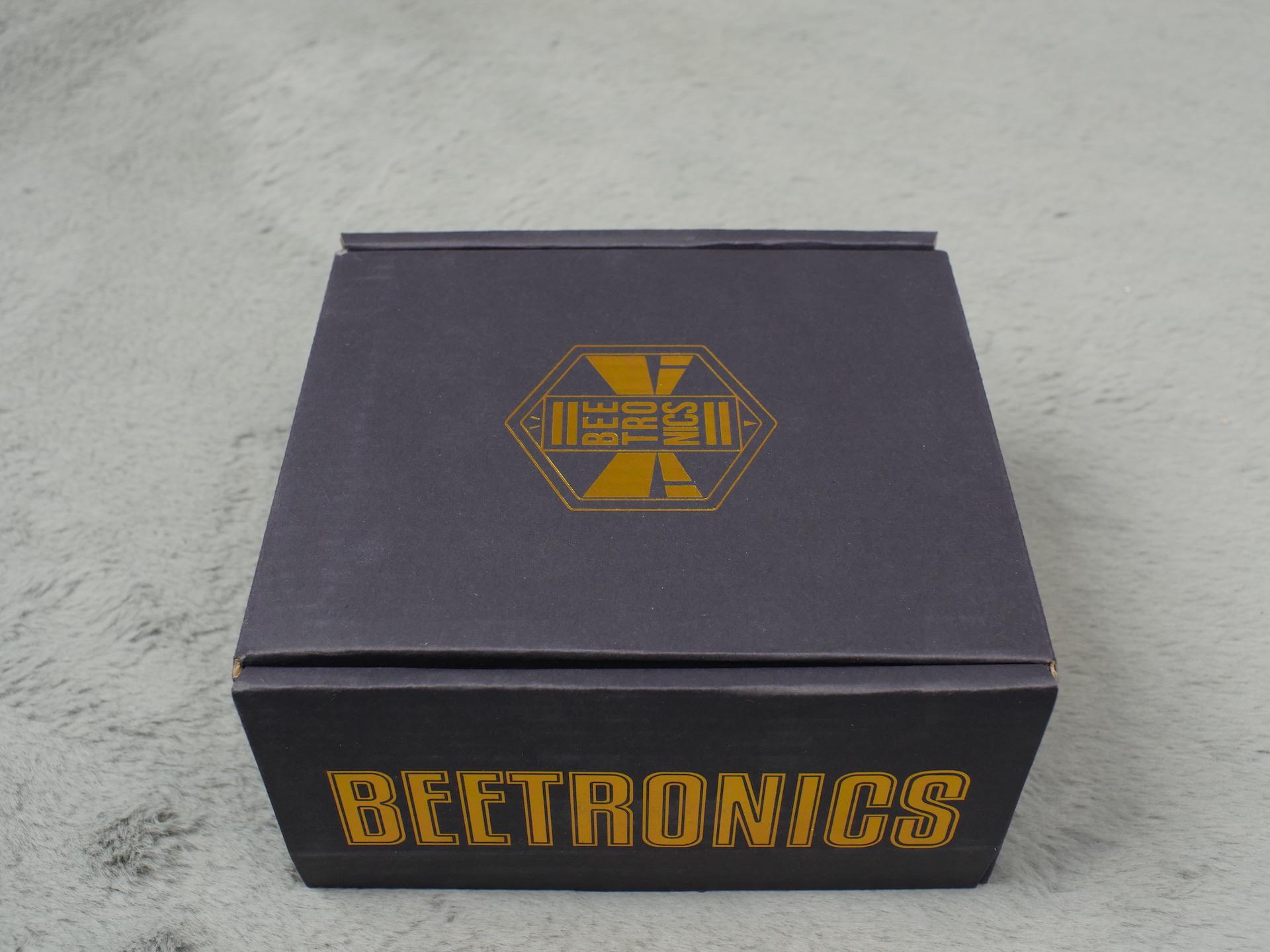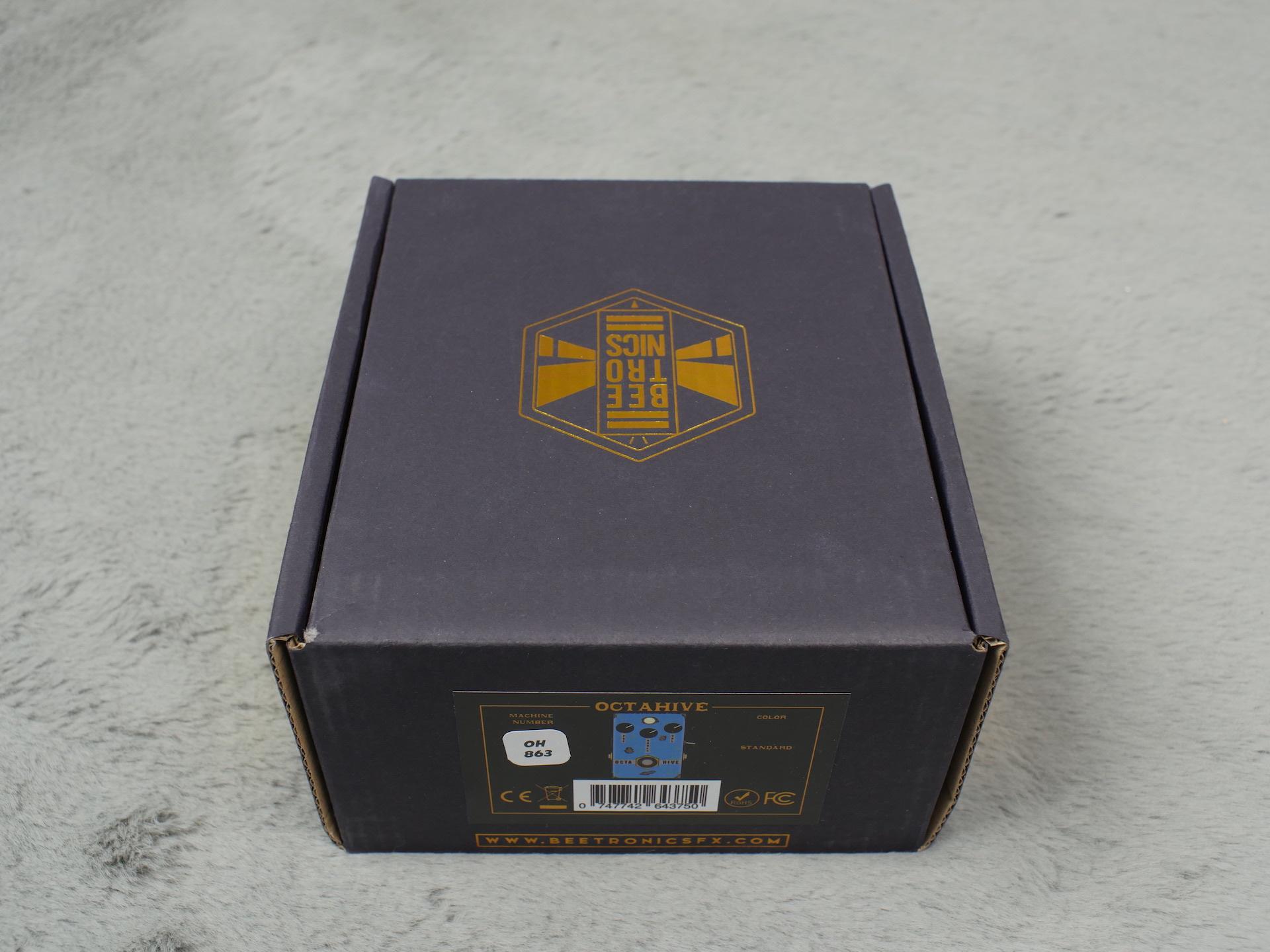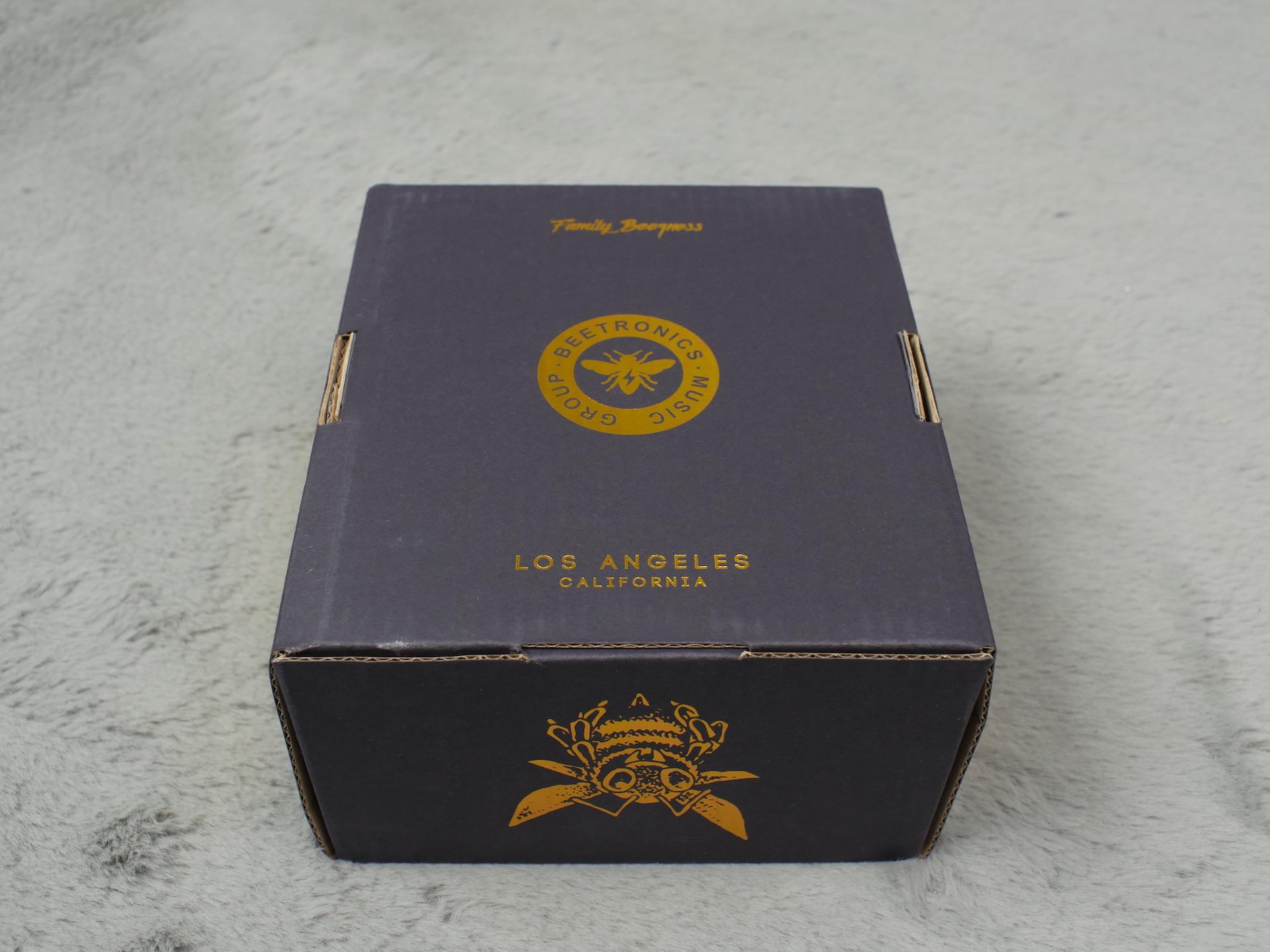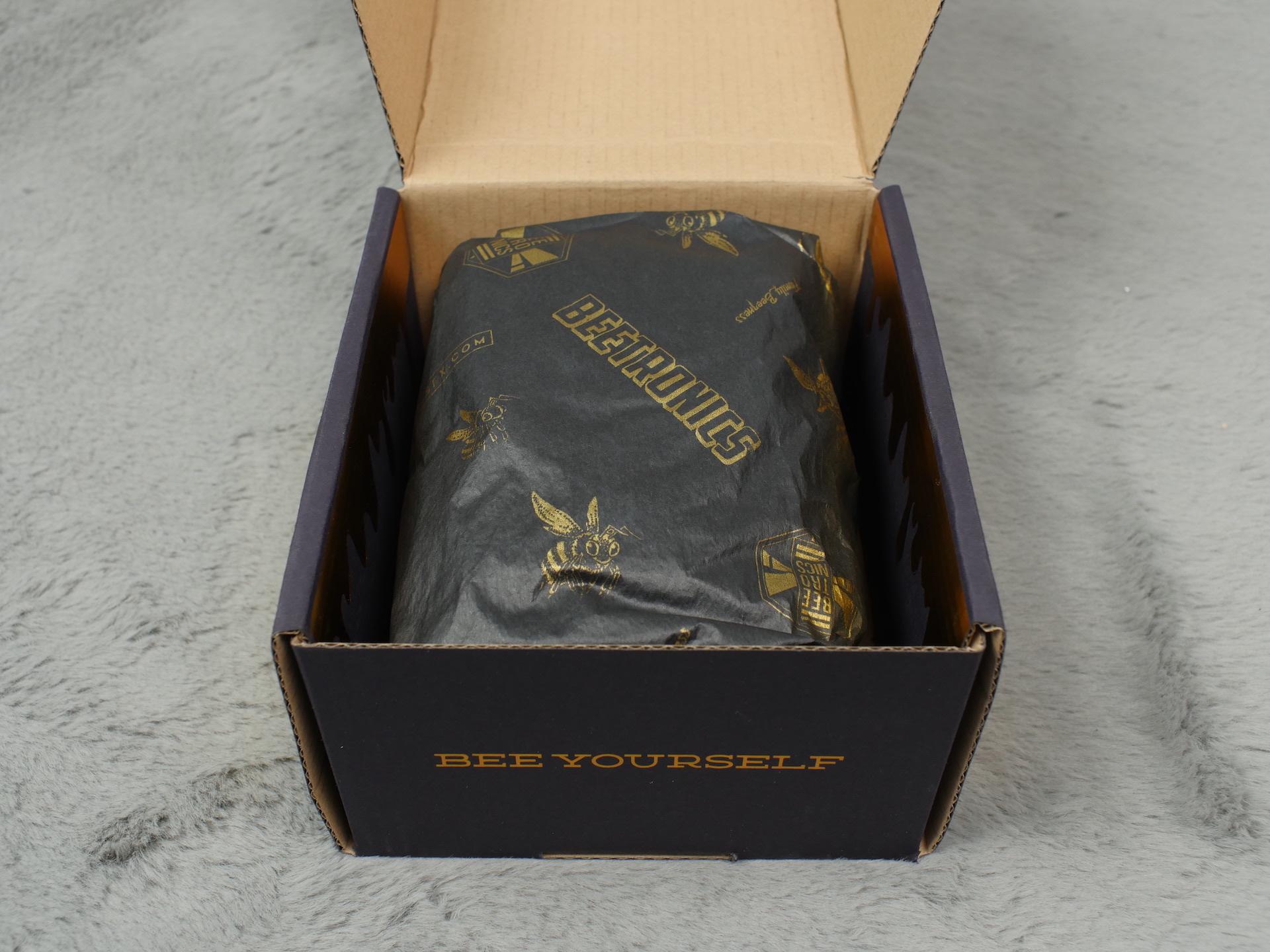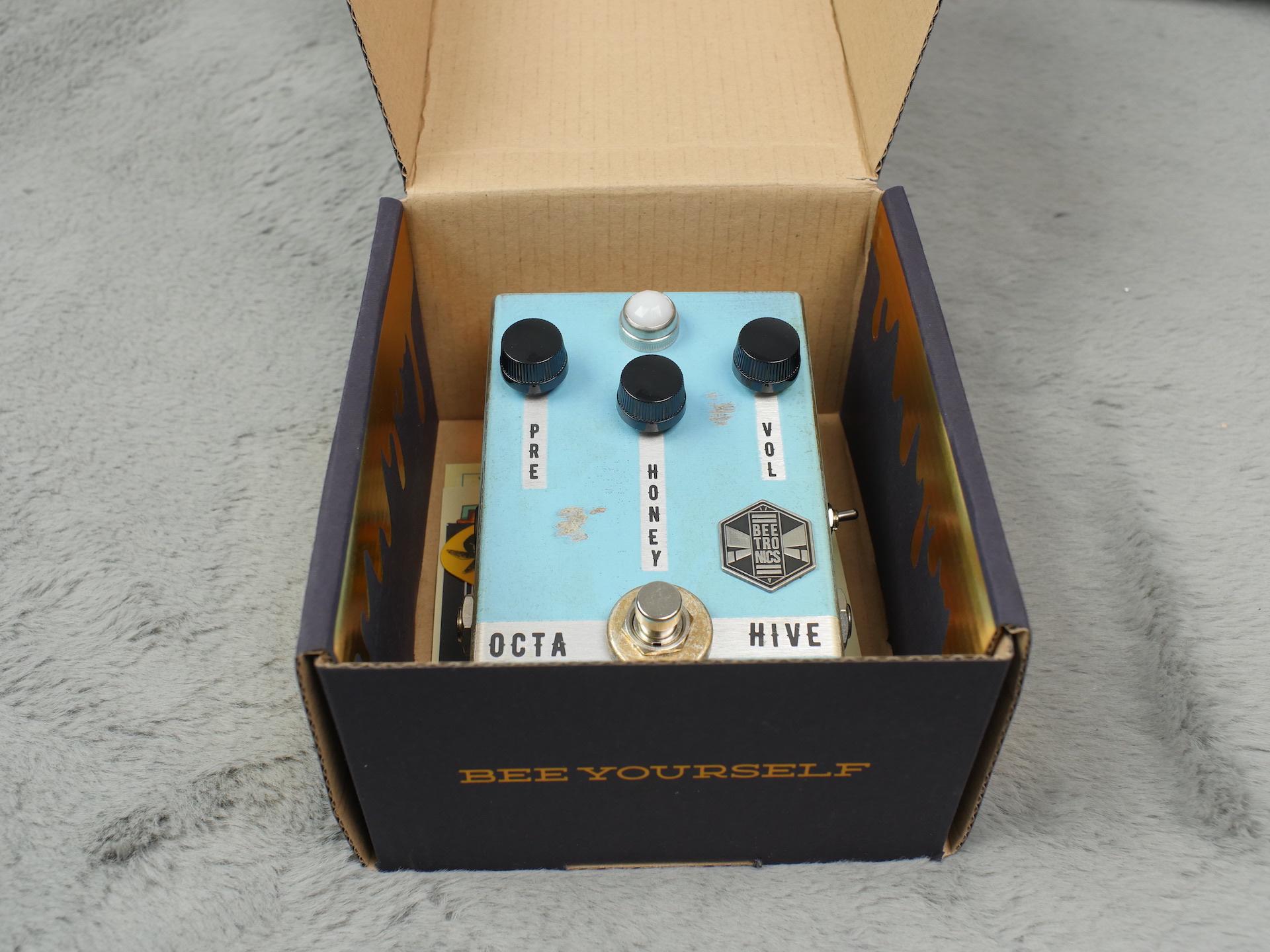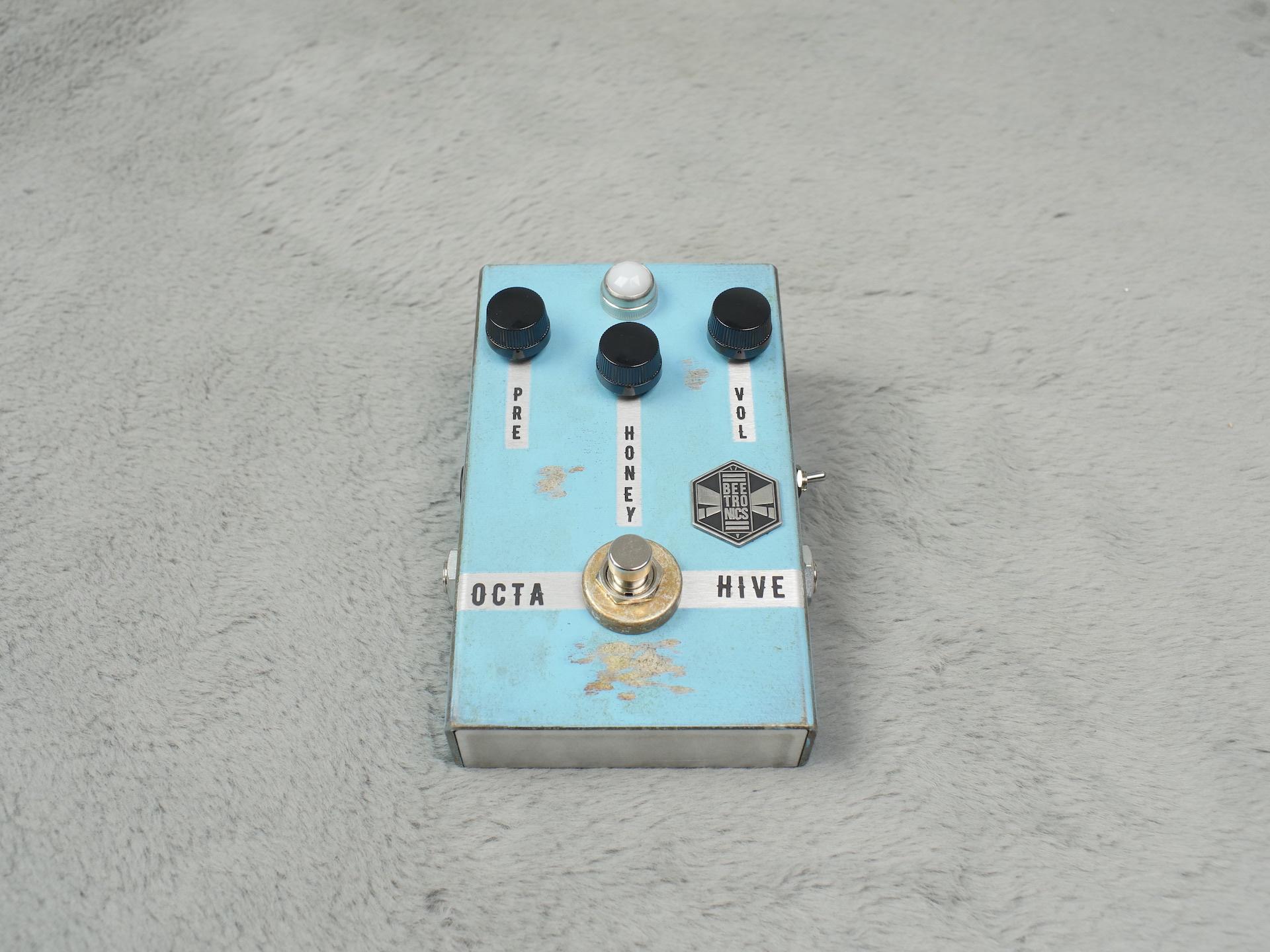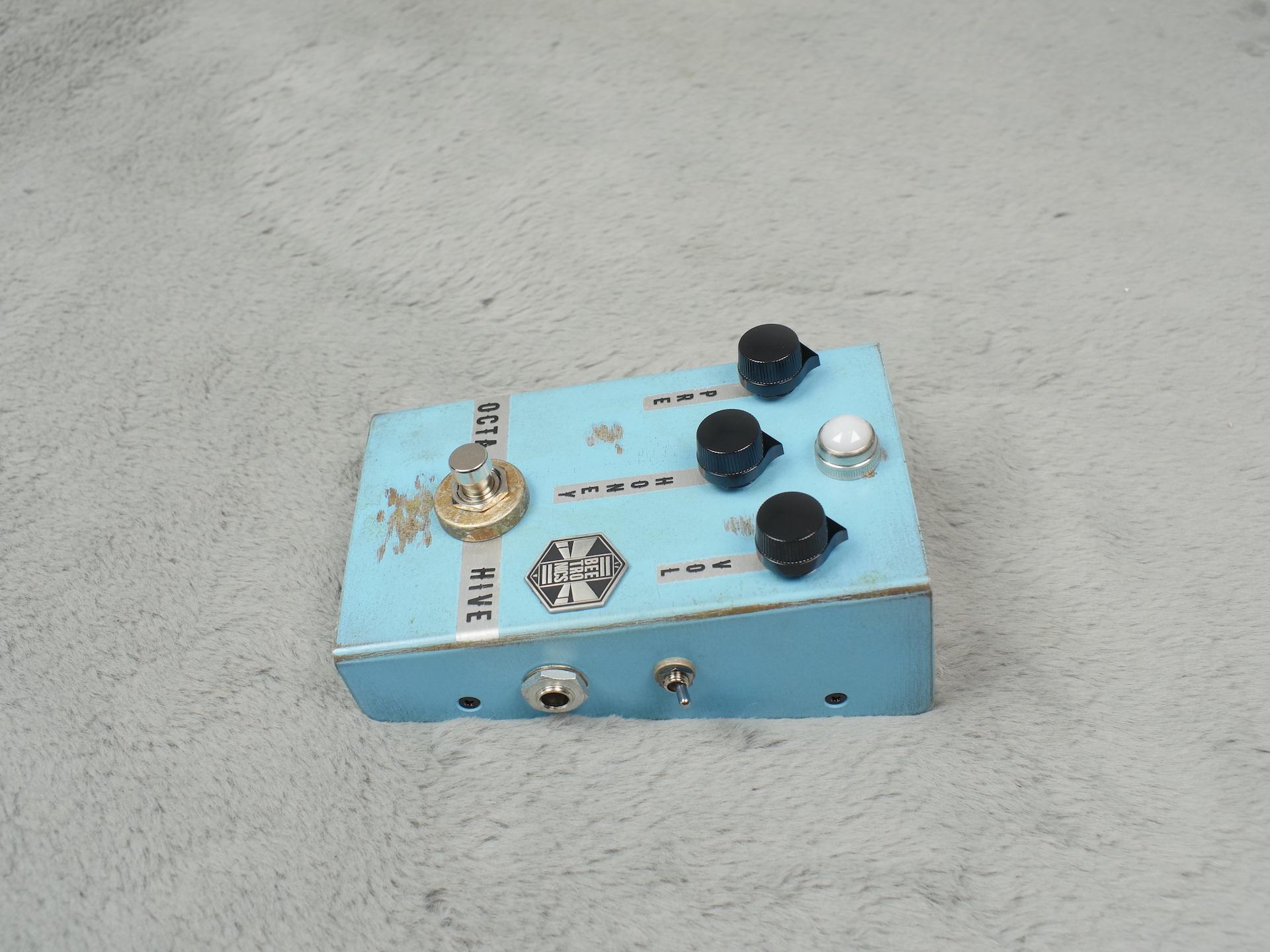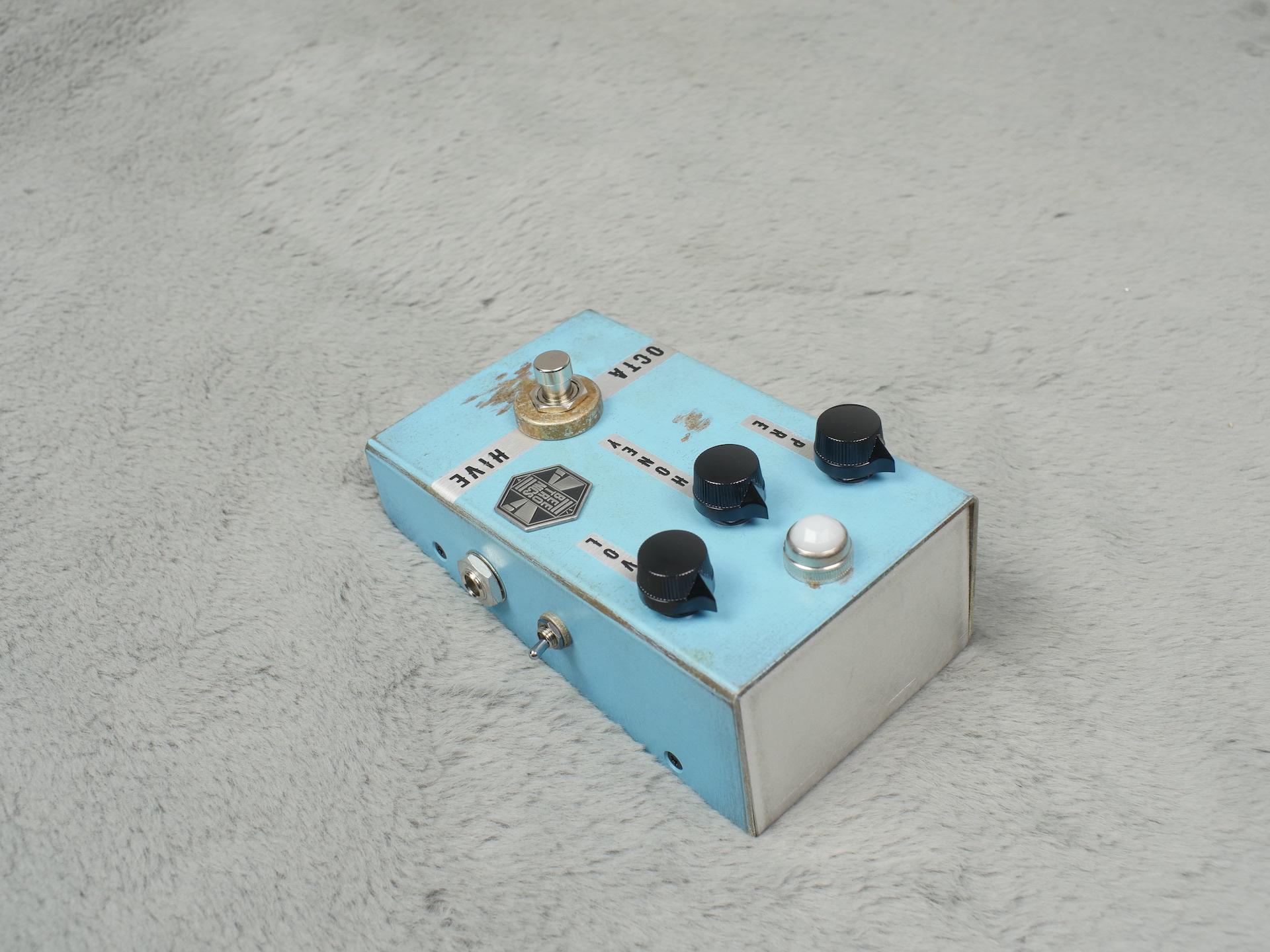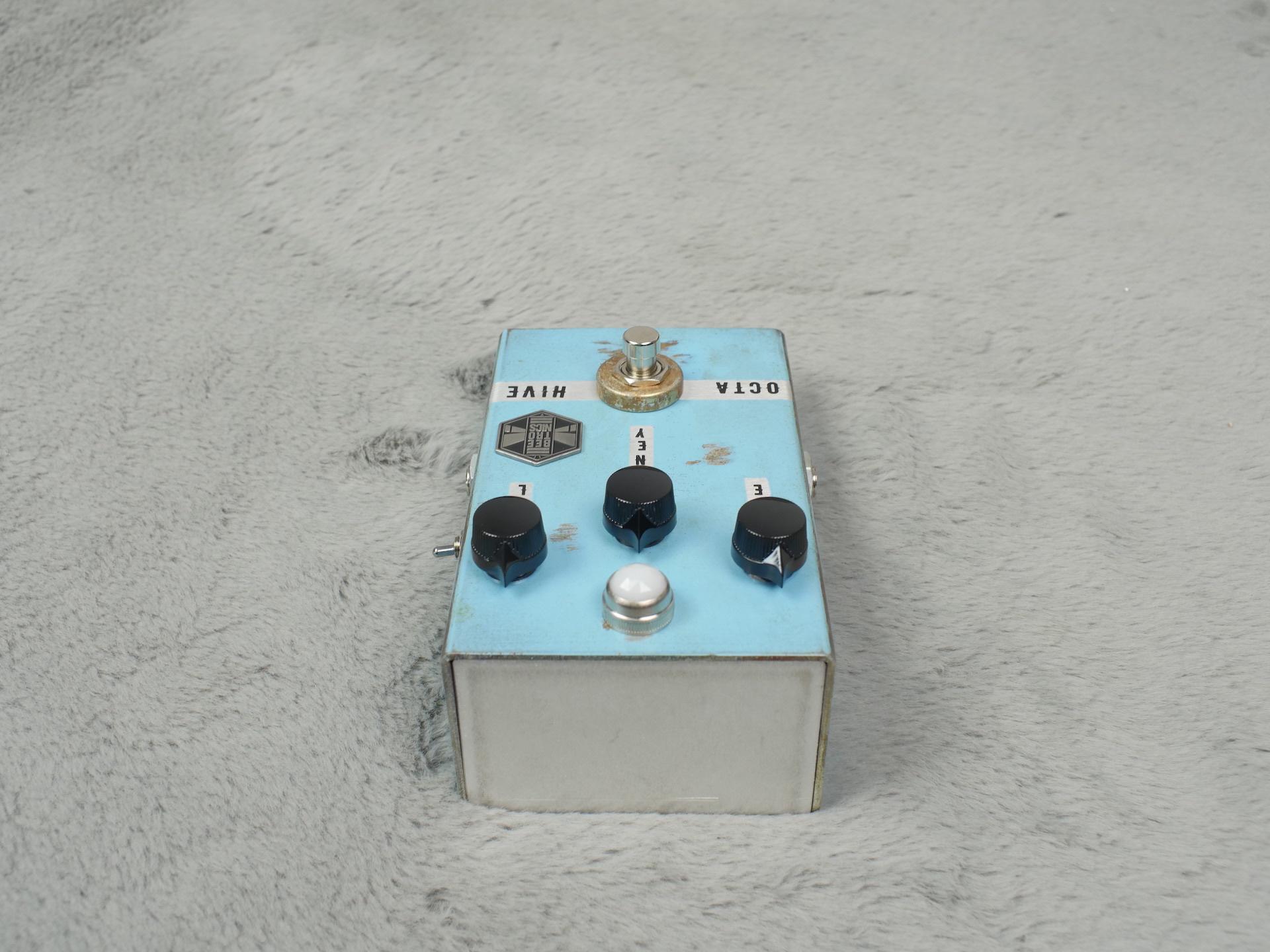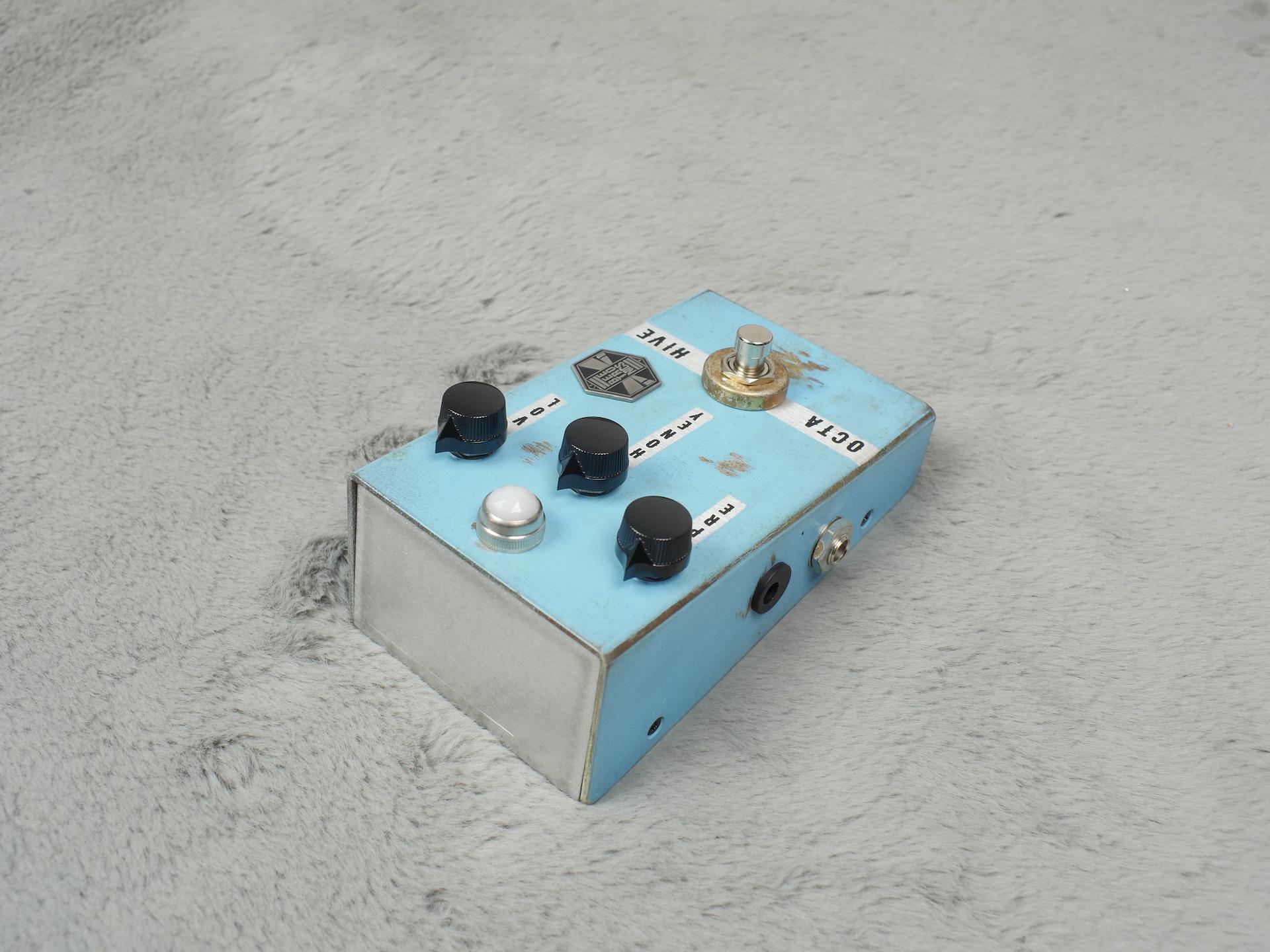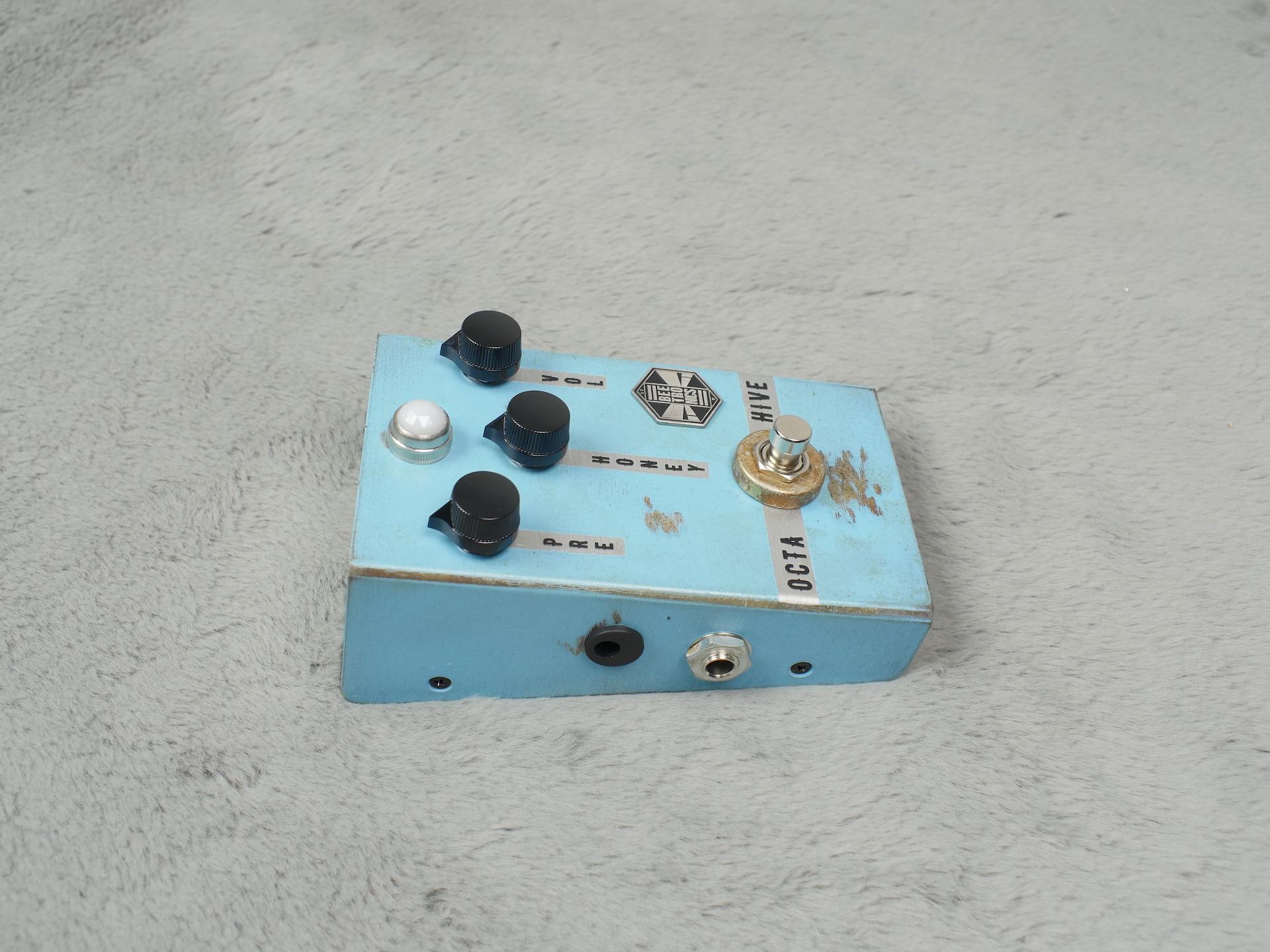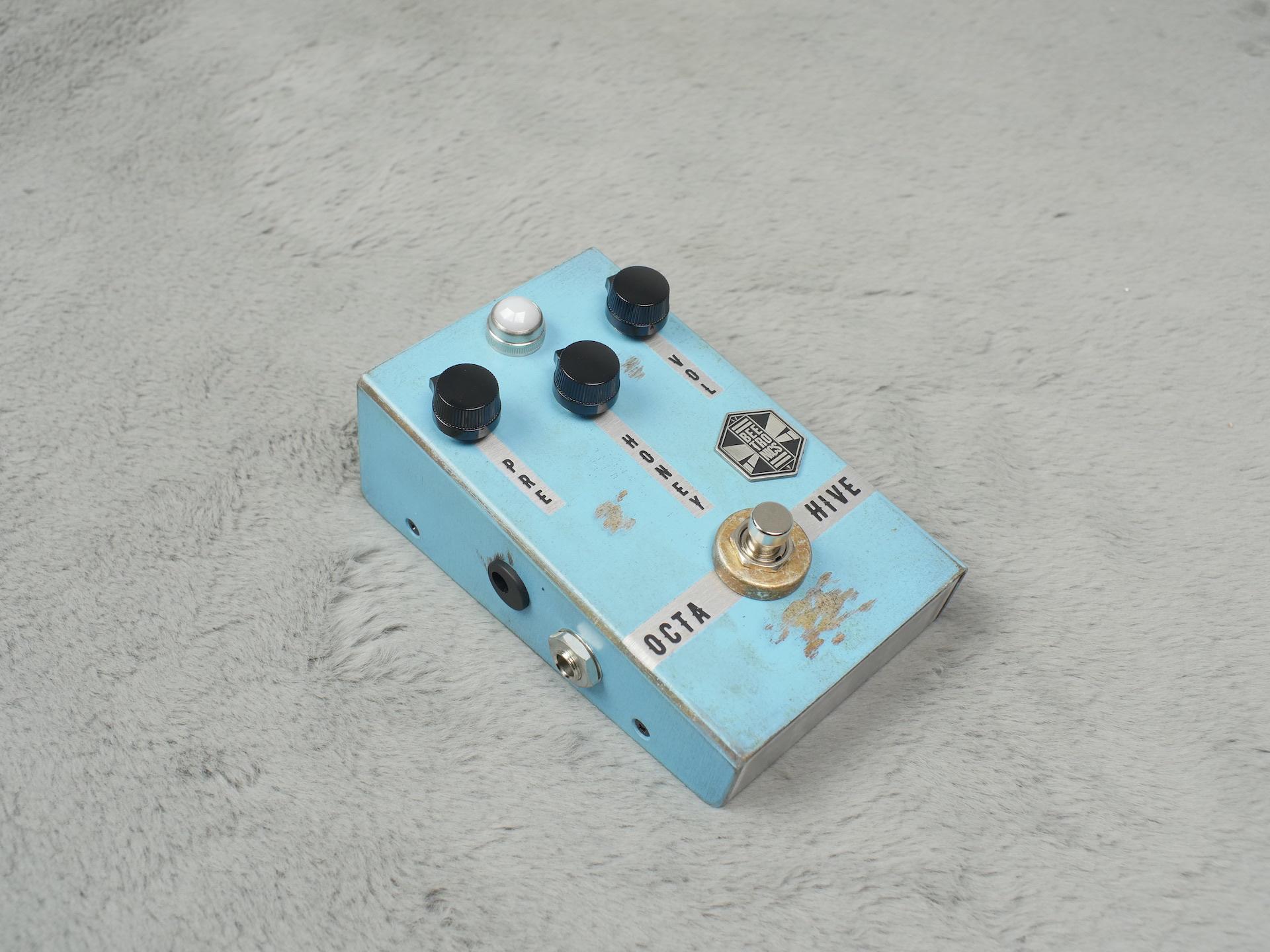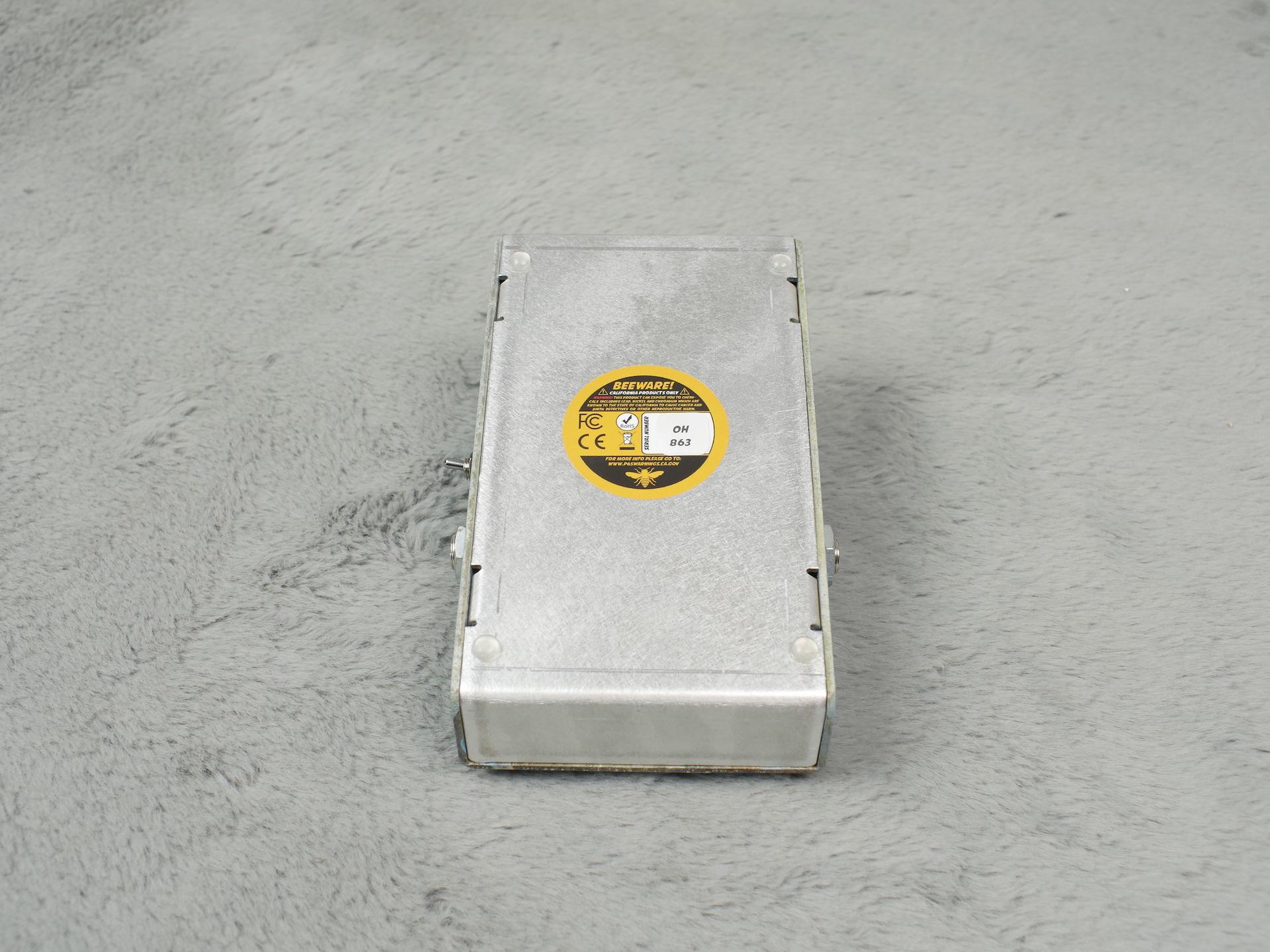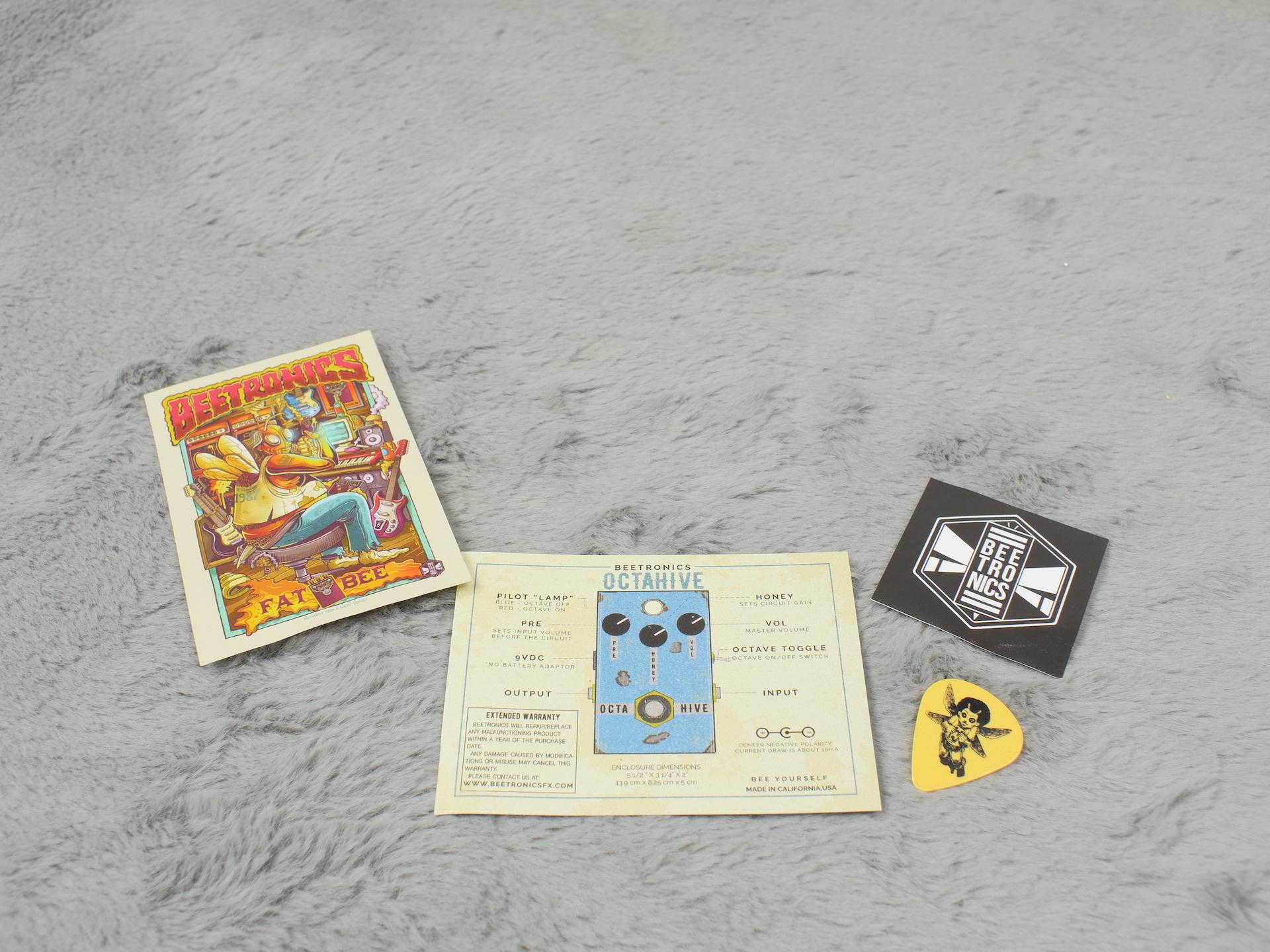 Roll over the image to zoom in
At A Glance:
Model: Octahive Octave Fuzz
What we think….
Nothing beats an octave up fuzz for grin inducing, fuzz filled fun times. The OCTAHIVE from Beetronics, taking its cue from Tycobrahe Octavia, lets us lounge in a sea of upper register riff fun and psychedelic screaming solos. Unlike other circuits, this pedal seems to cope very well anywhere on the neck, going where other pedals just can't handle with a cavalier smile in a purple haze.
Seriously though, this is the pedal for those of you looking for that Jack White/Josh Homme pronounced upper octave fuzz tone. Highly recommended.
A word from the manufacturer….
The OctaHive is a super high gain fuzz with a well pronounced high pitch octave. The octave mode can be turned on/off by the side toggle switch giving you a huge tonal range.
Octave on! On the octave mode, things can get really nasty, splashy and gated. It's great for high gain leads, specially when played above the 12th fret. With a little less Honey you can get that "purple haze" tone. At low gain settings it can produce "ring modulator" overtones, great for textures. The best way to achieve a well pronounced octave, is rolling back the Pre and tone control of your instrument. The balance between the Pre and Honey is the key to achieve a variety of different sounds.
Octave off! With the octave off it's a whole different pedal, producing a warm and thicker fuzz tone, making it more versatile and "chord friendly". The OctaHive was based on the 1970's Tycobrahe Octavia and it can produce classic and modern sounds. A great addition to every pedal board.
Add To Your Wishlist
Send to a friend
Recommend this to a friend by entering their email address in the box below.