2022 Paul Reed Smith HDRX20 + Cab
2022 Paul Reed Smith HDRX20 + Cab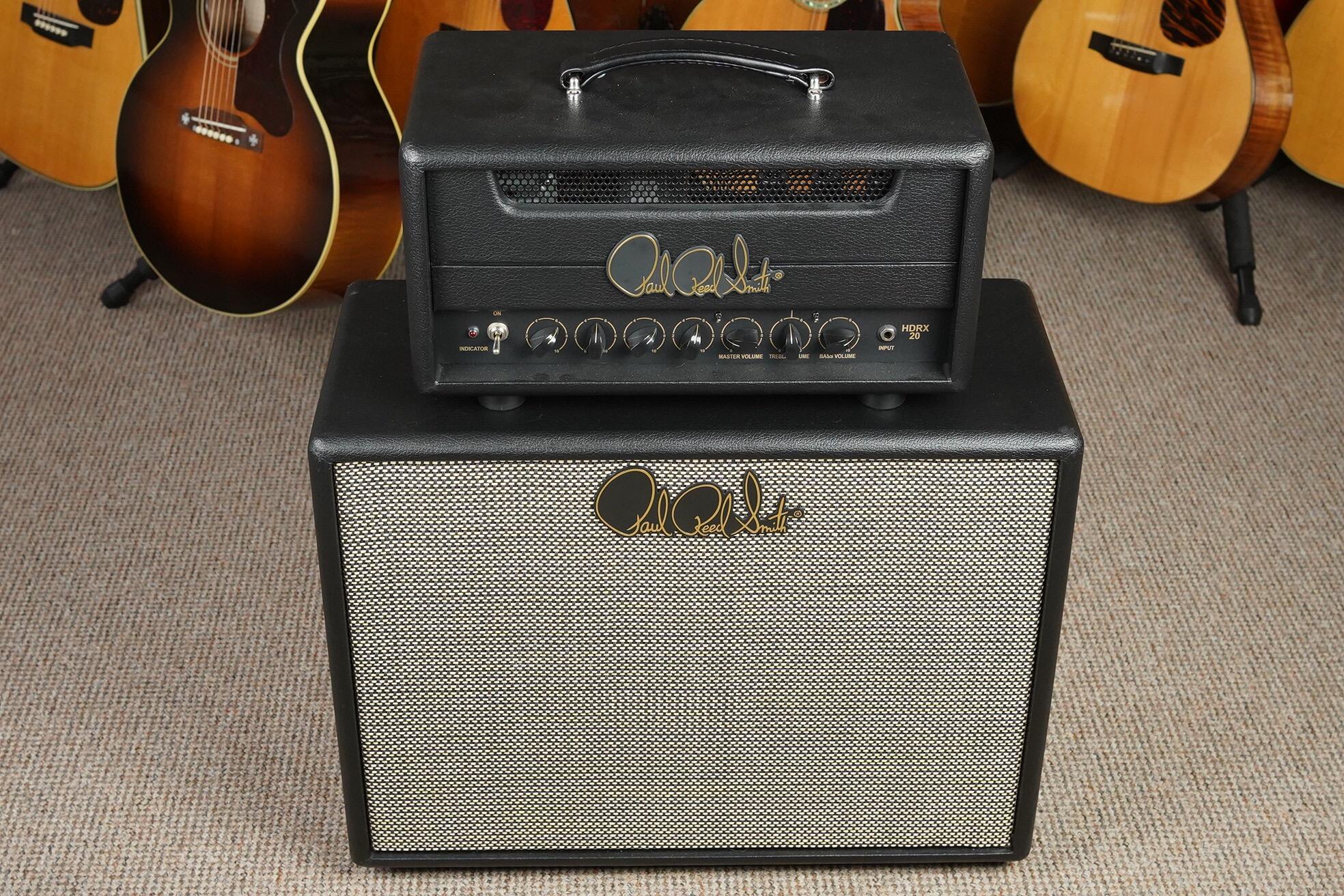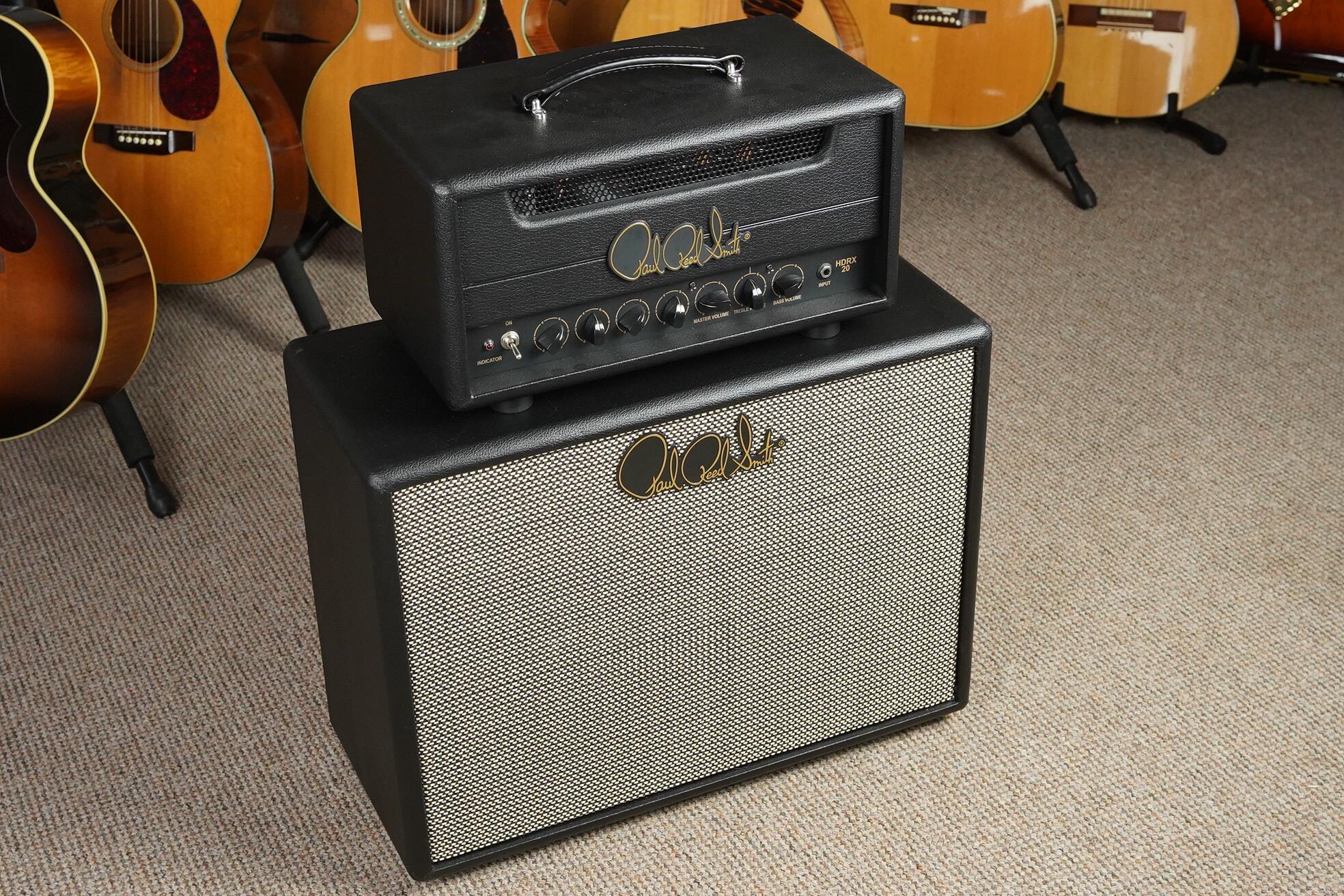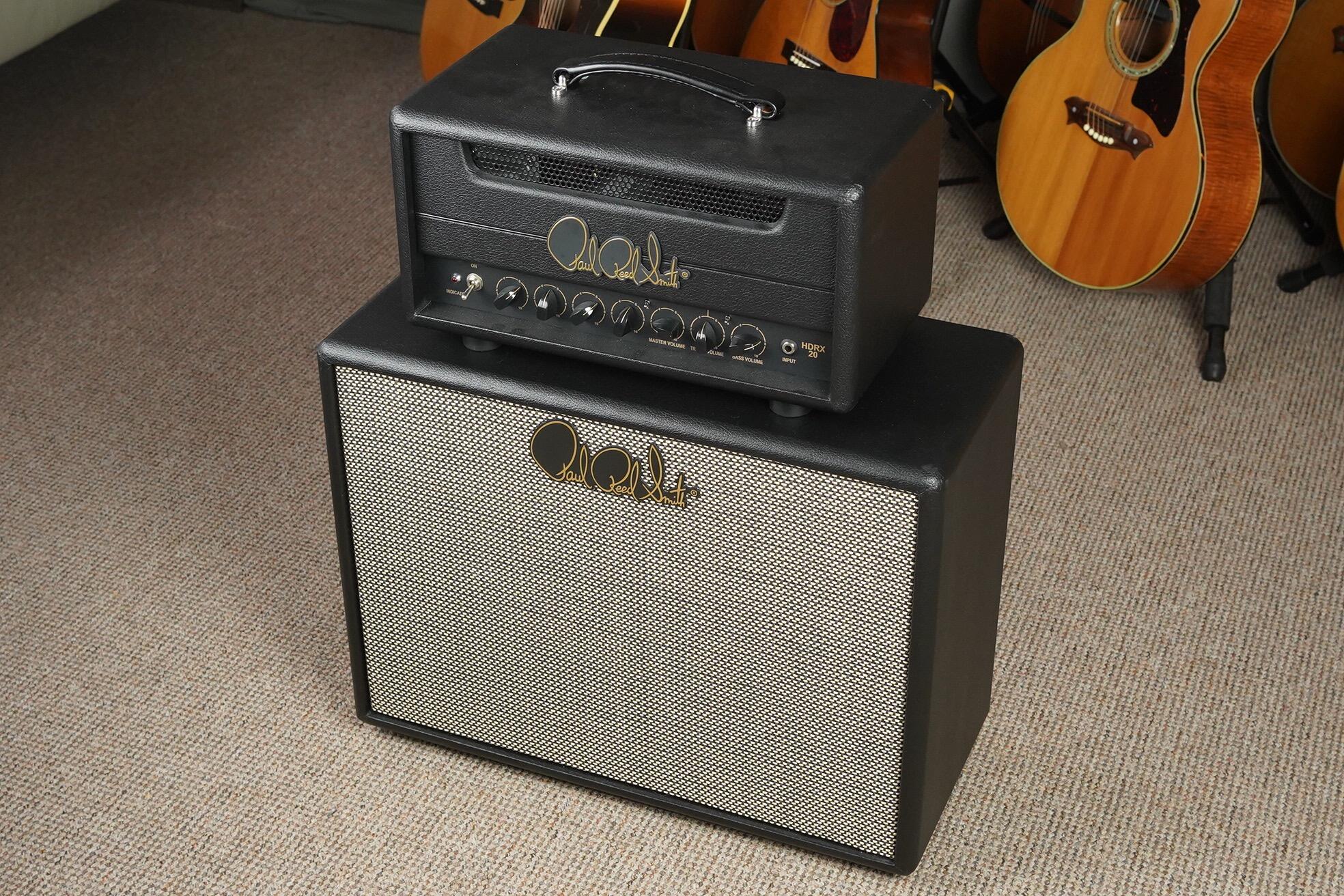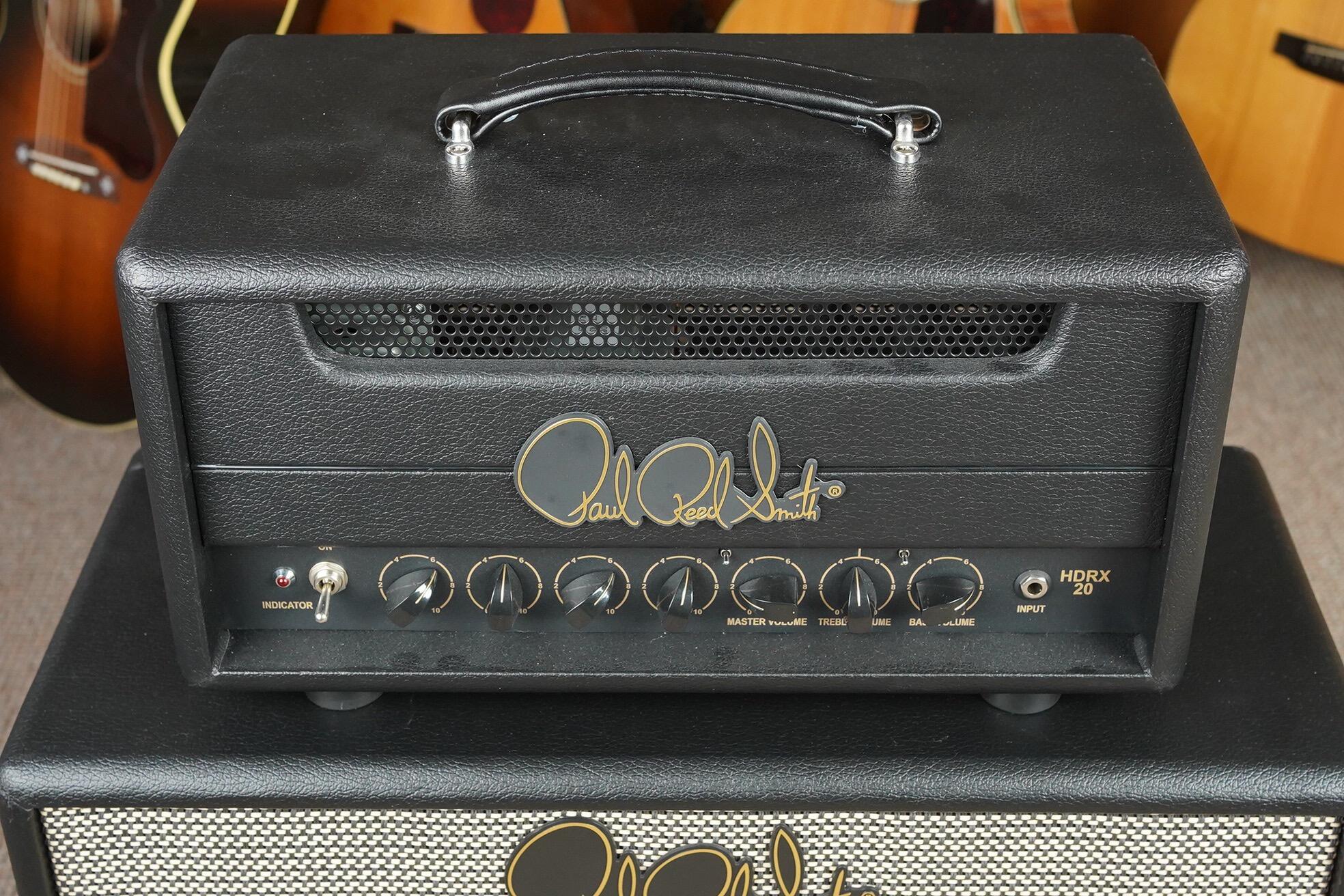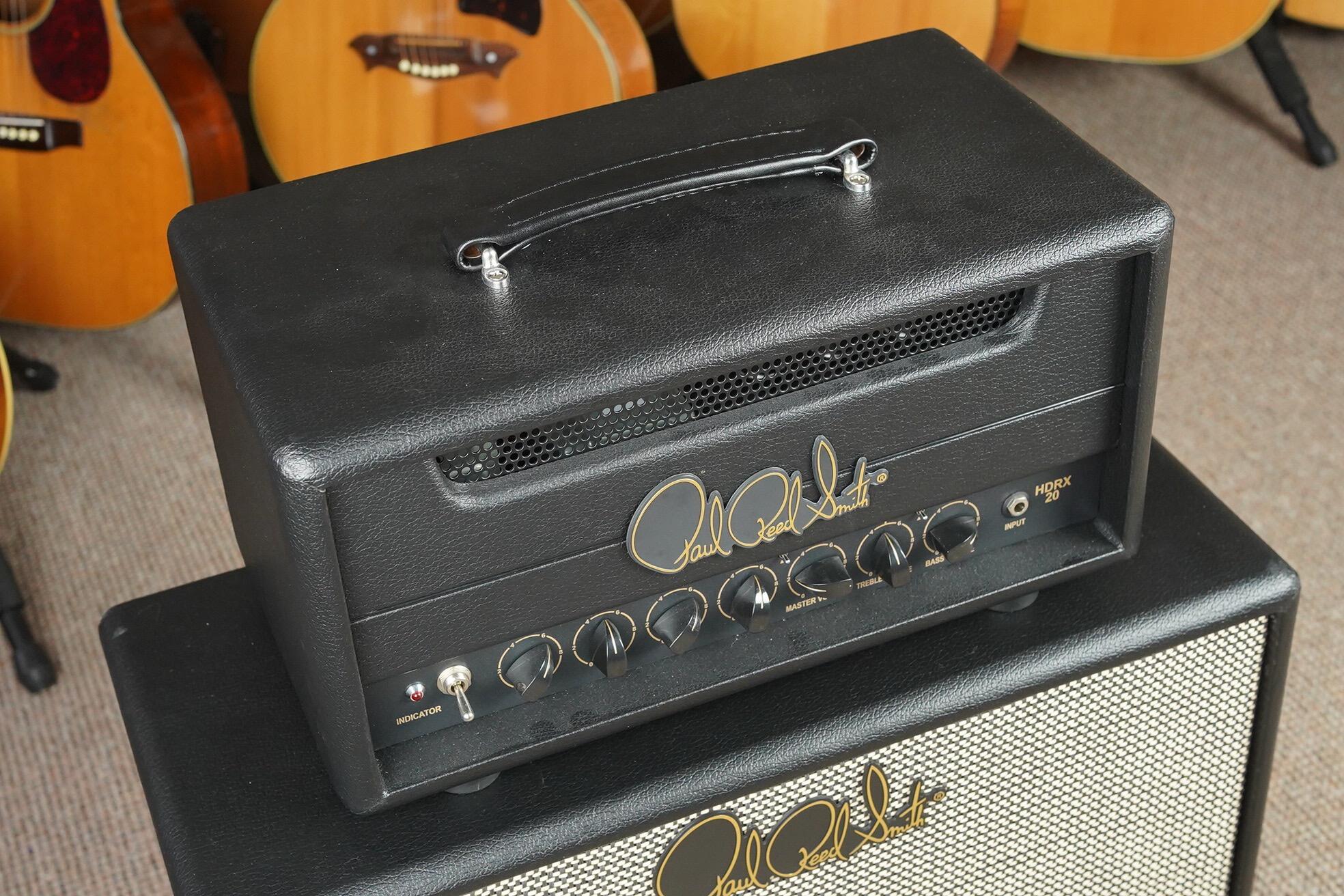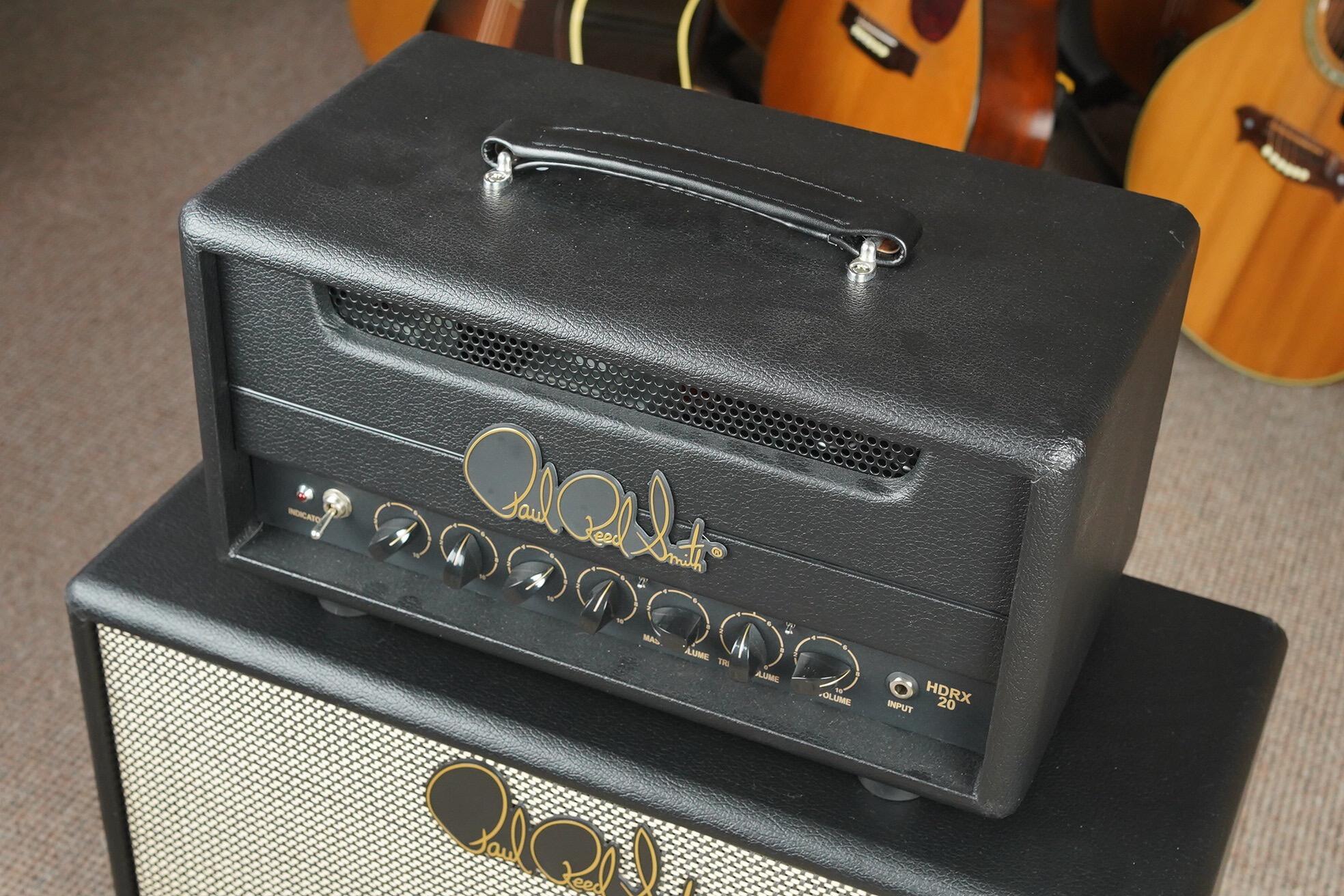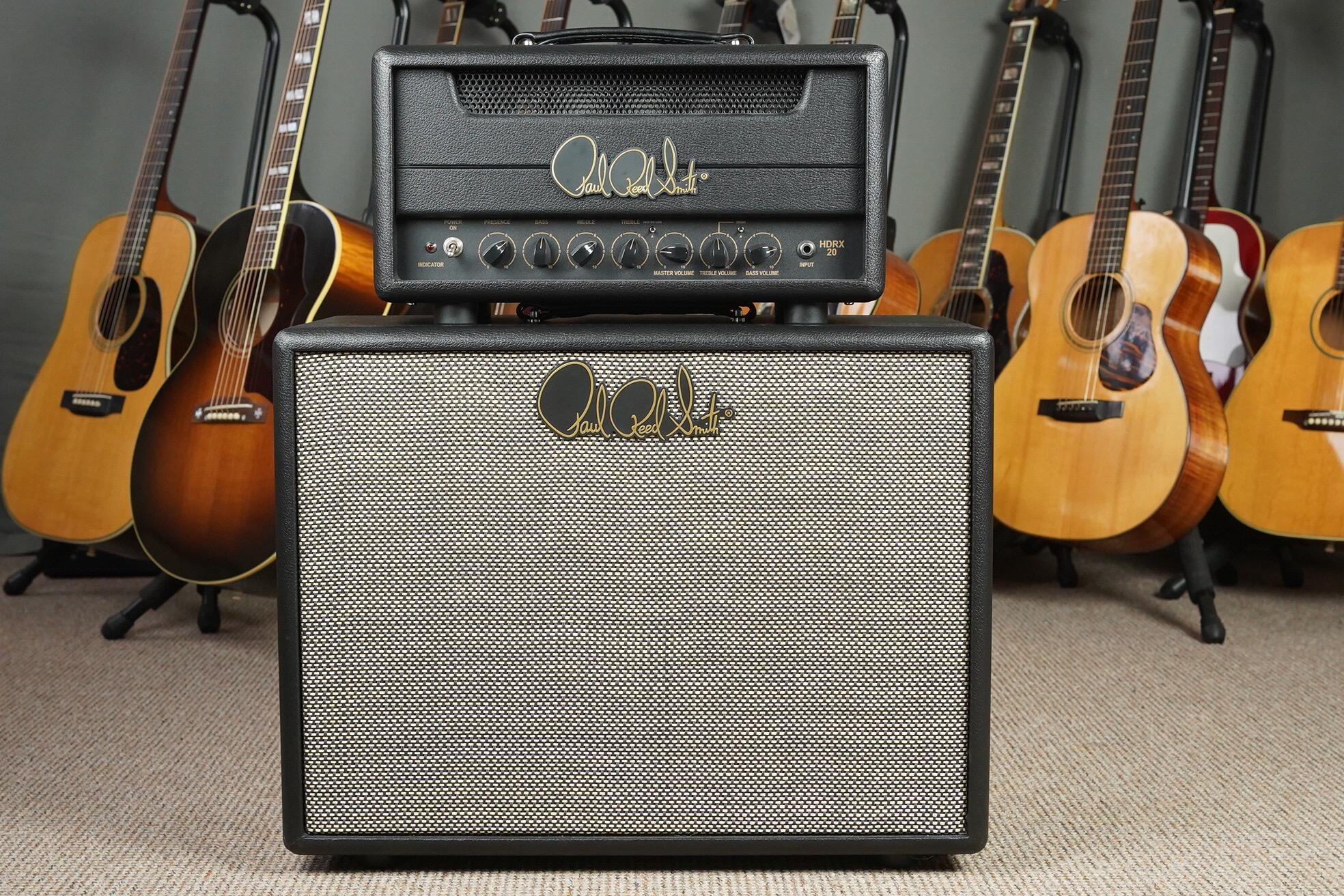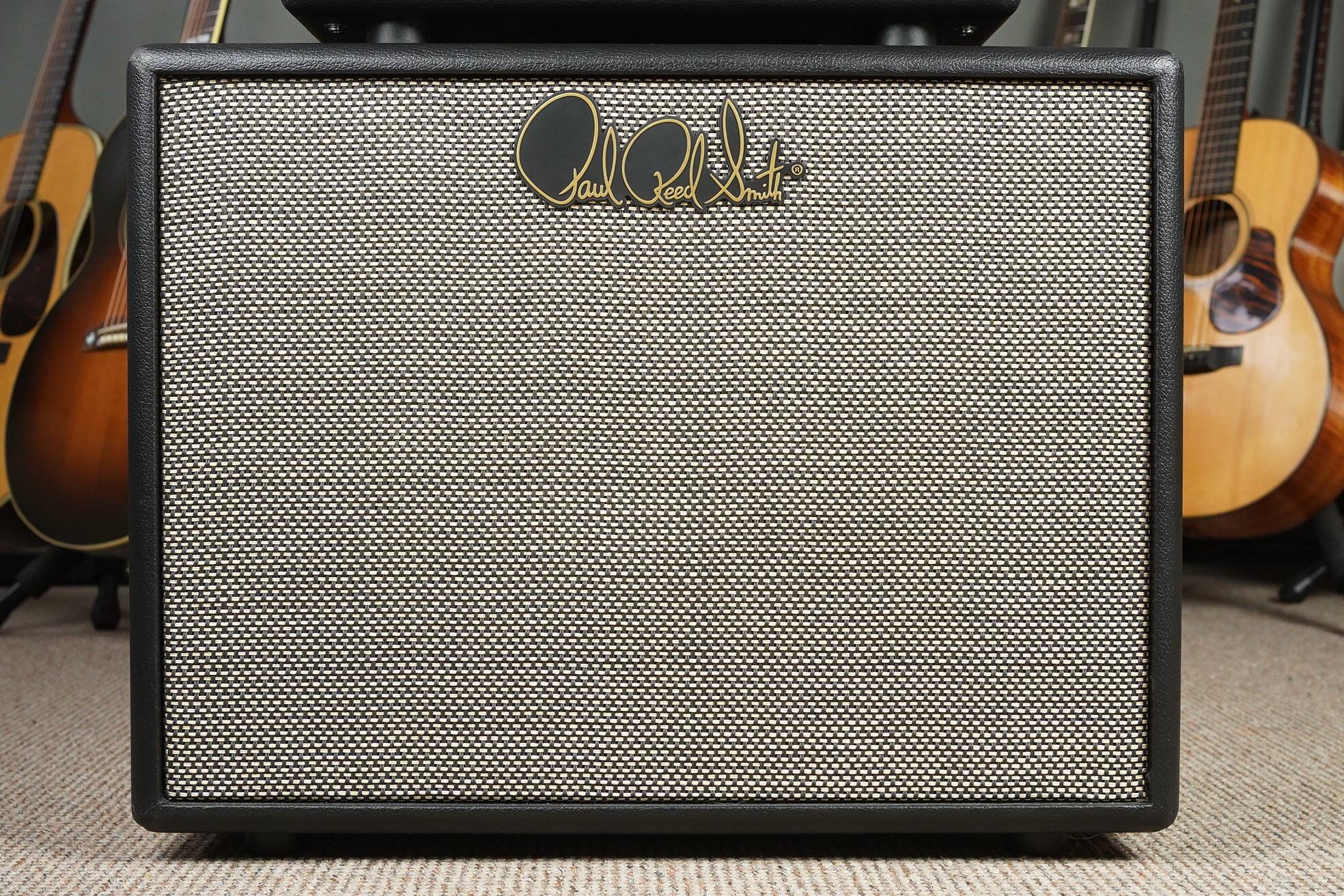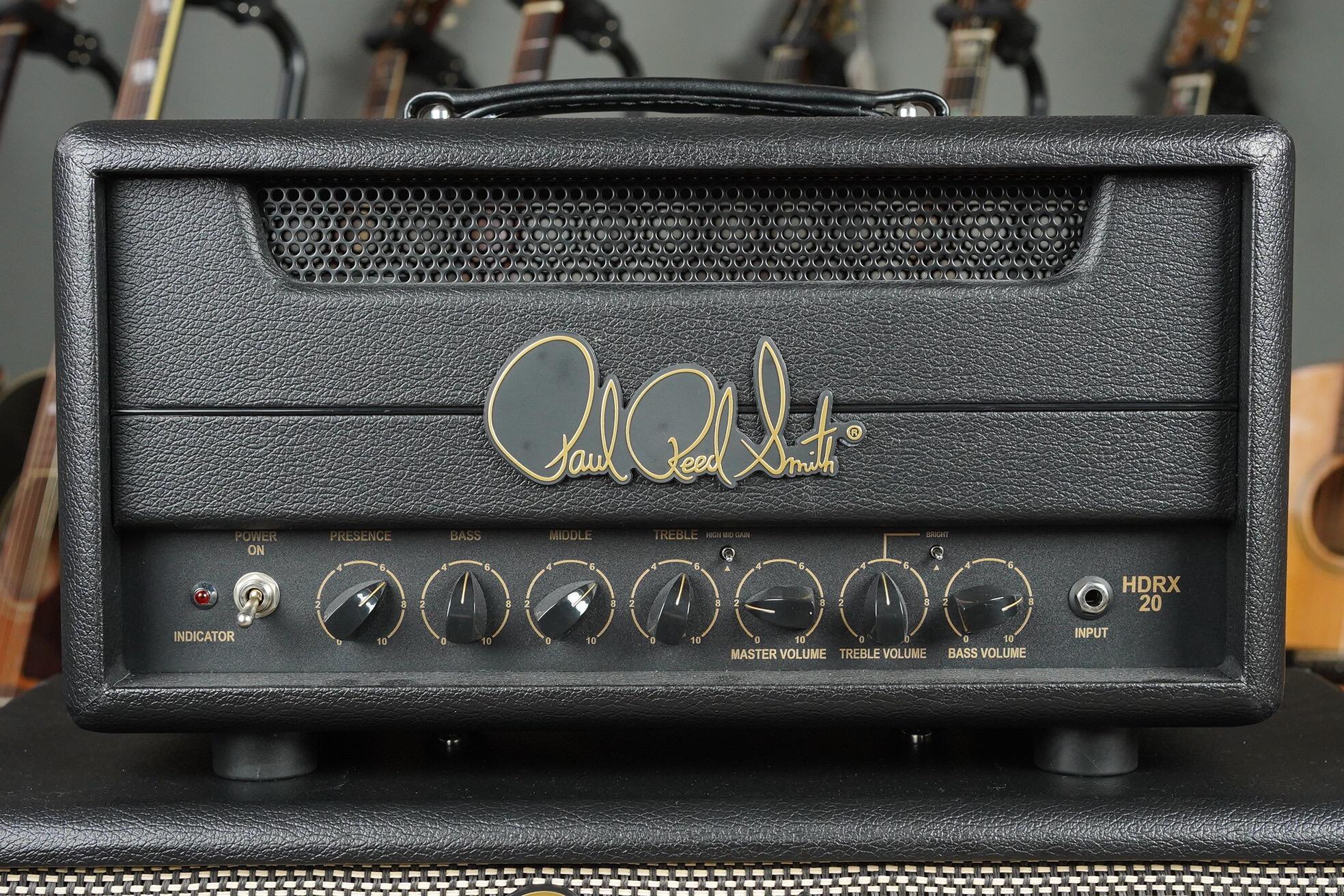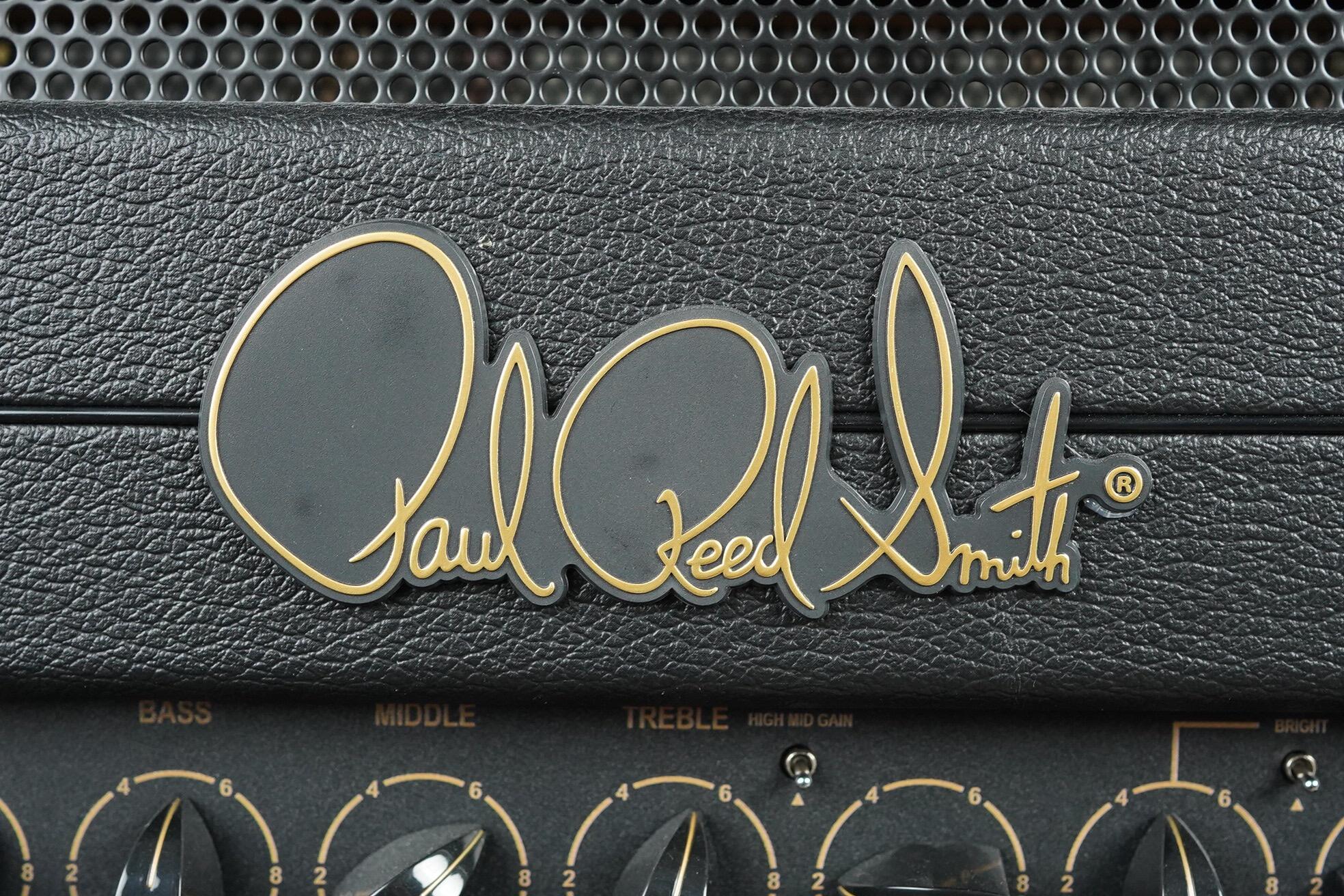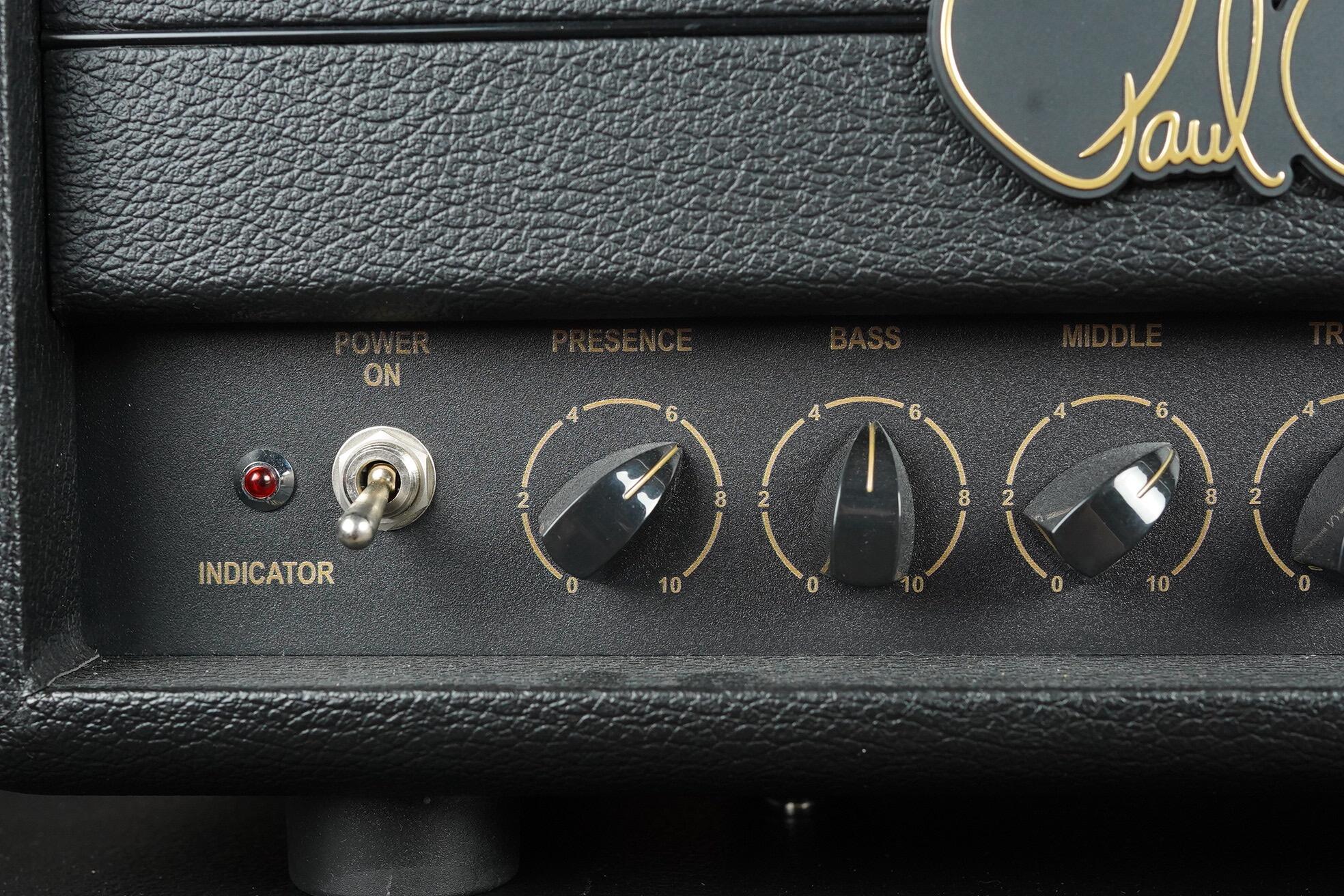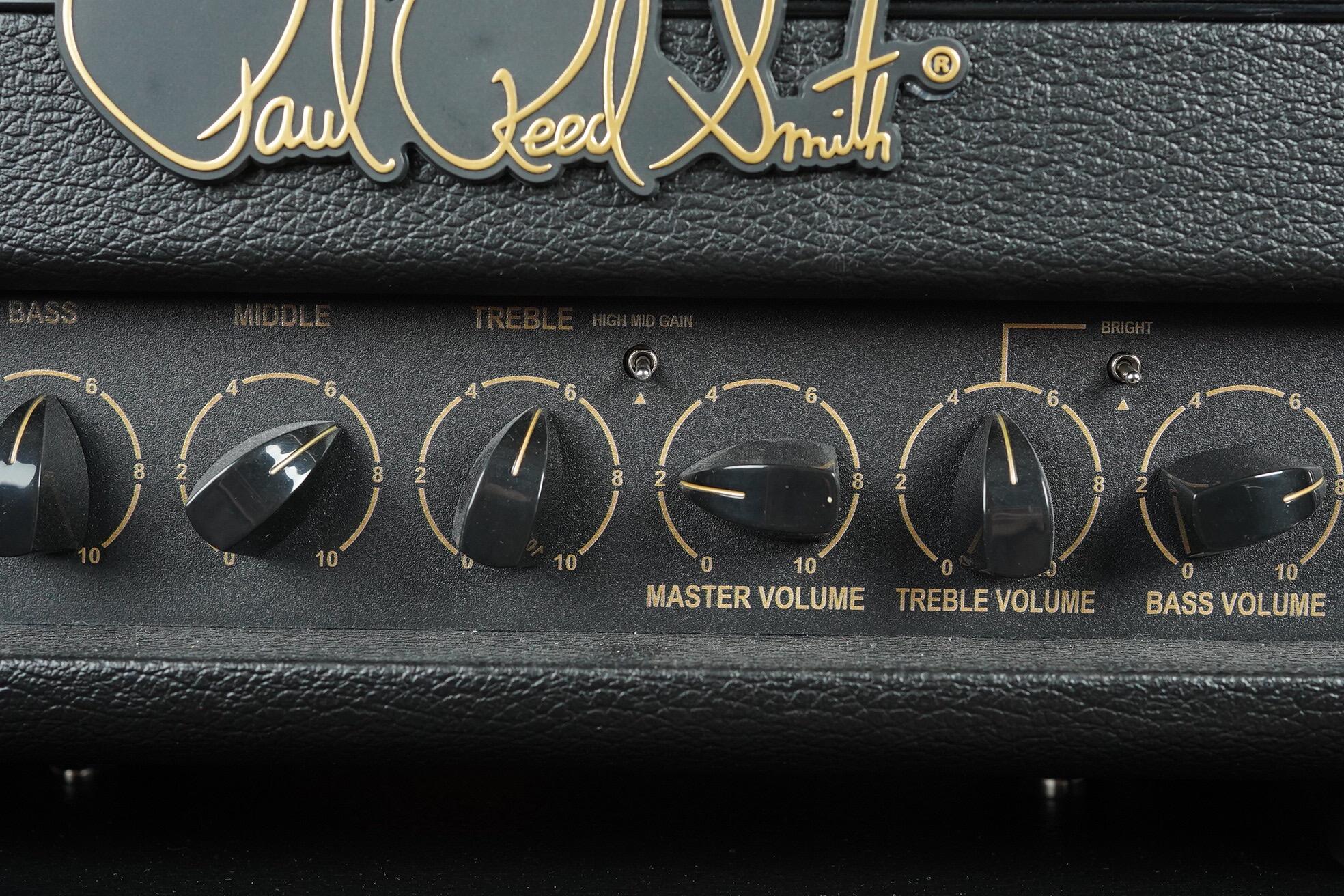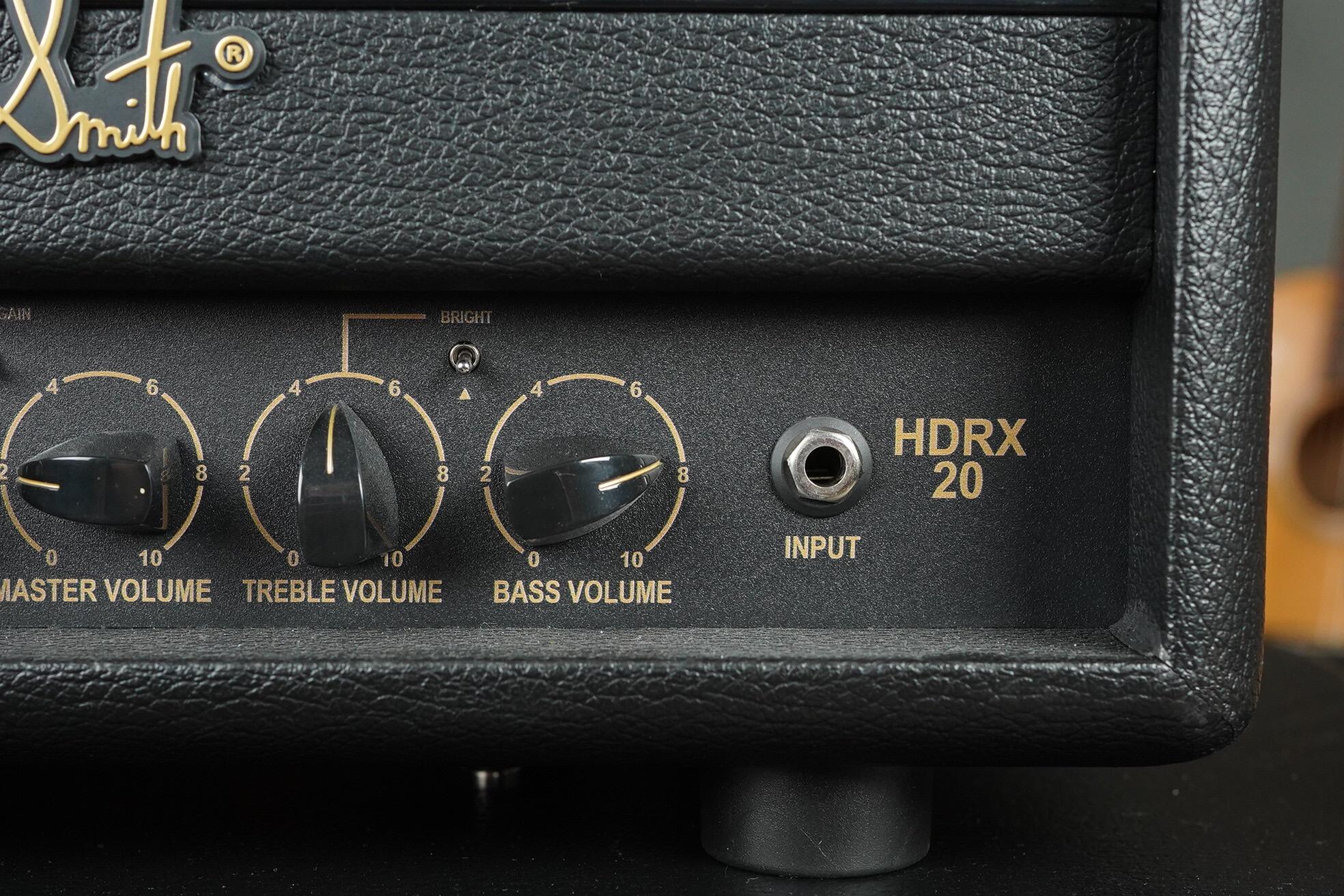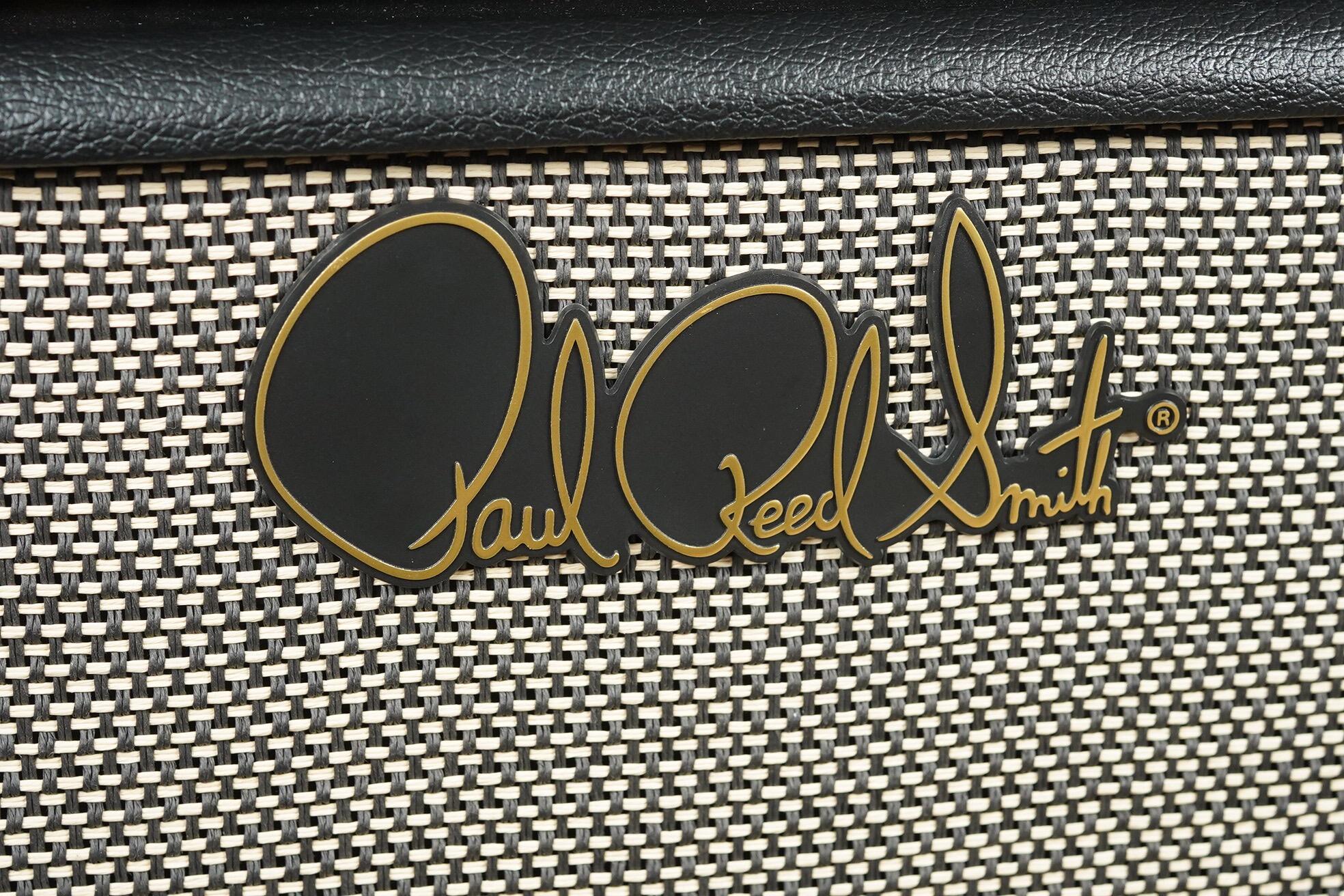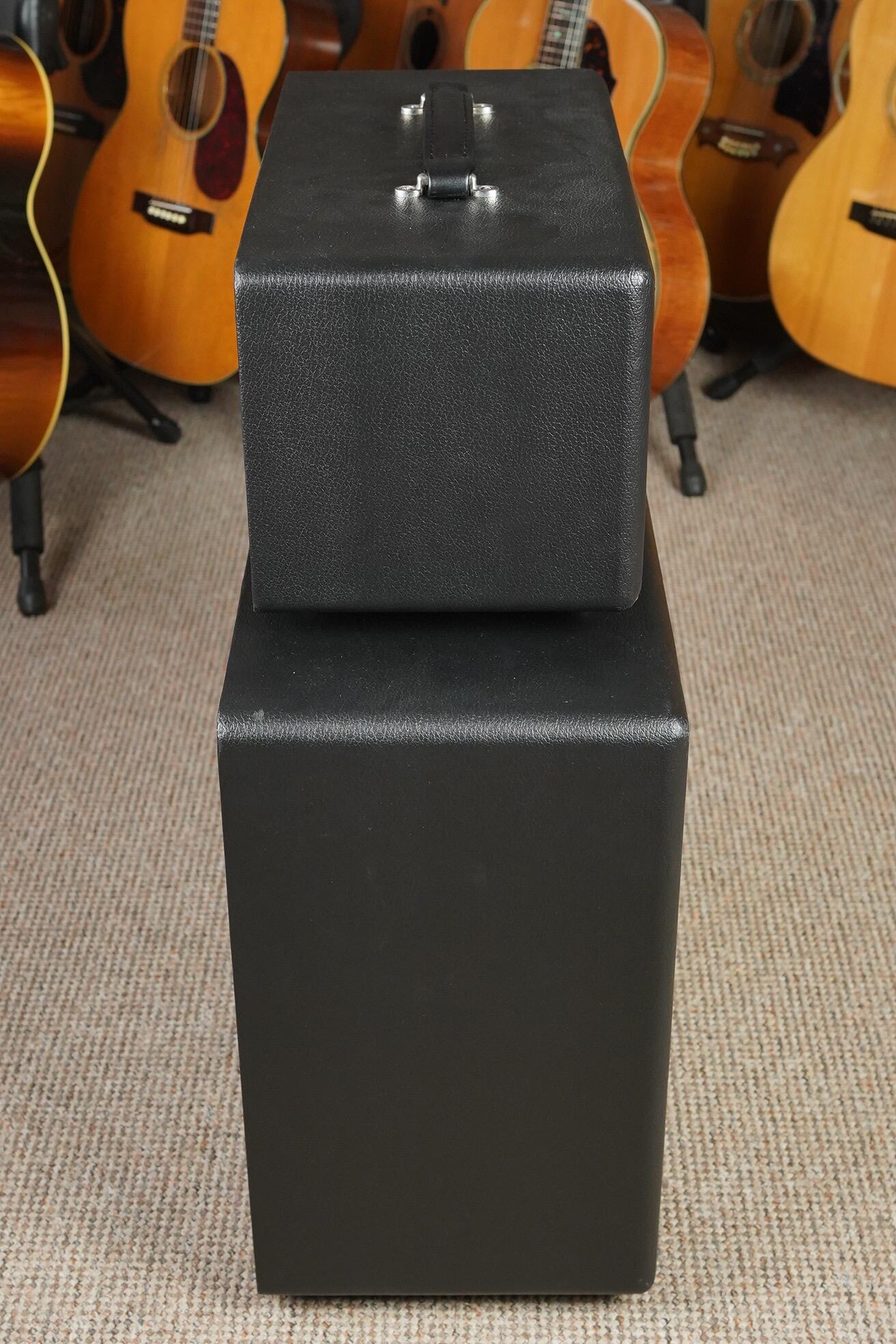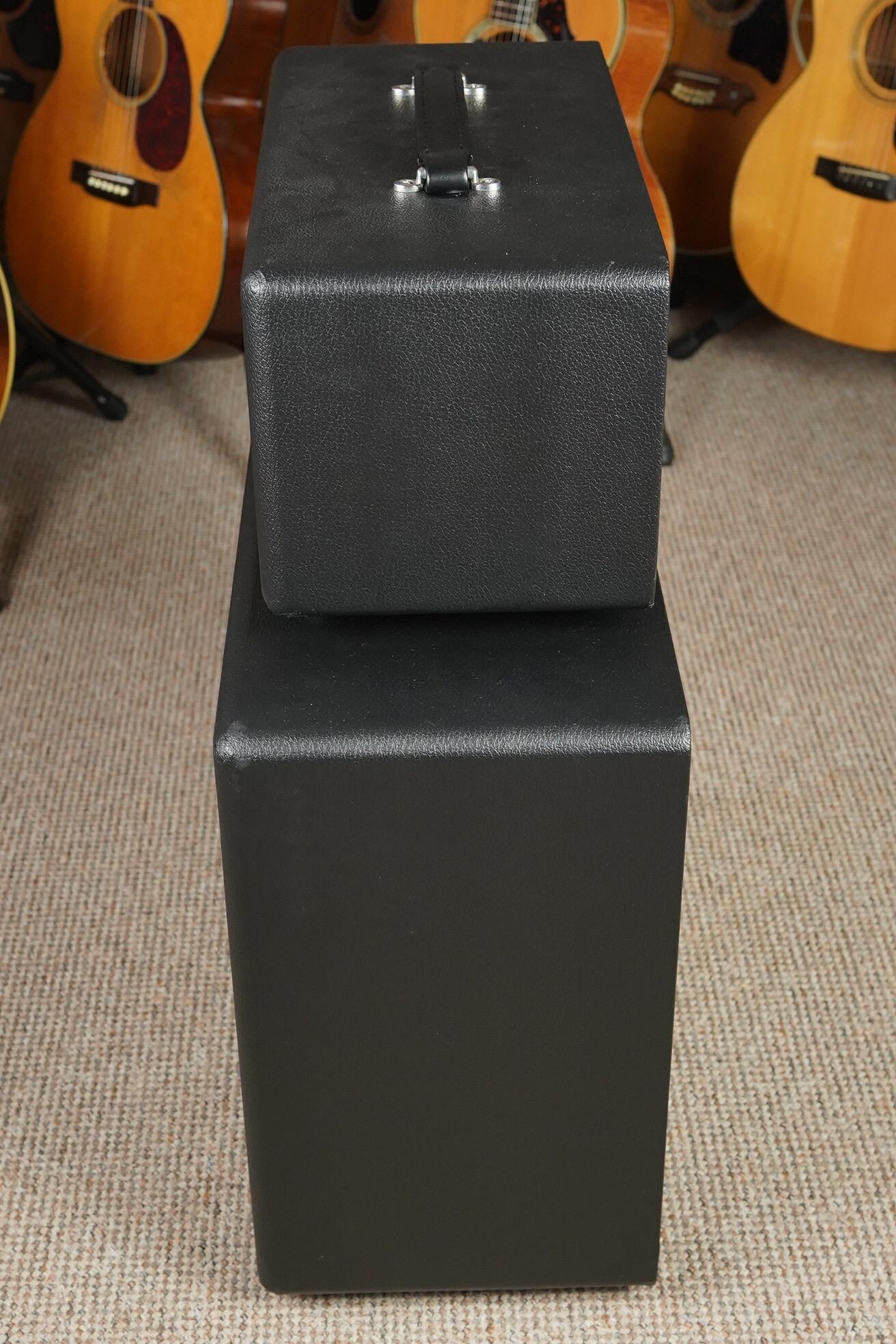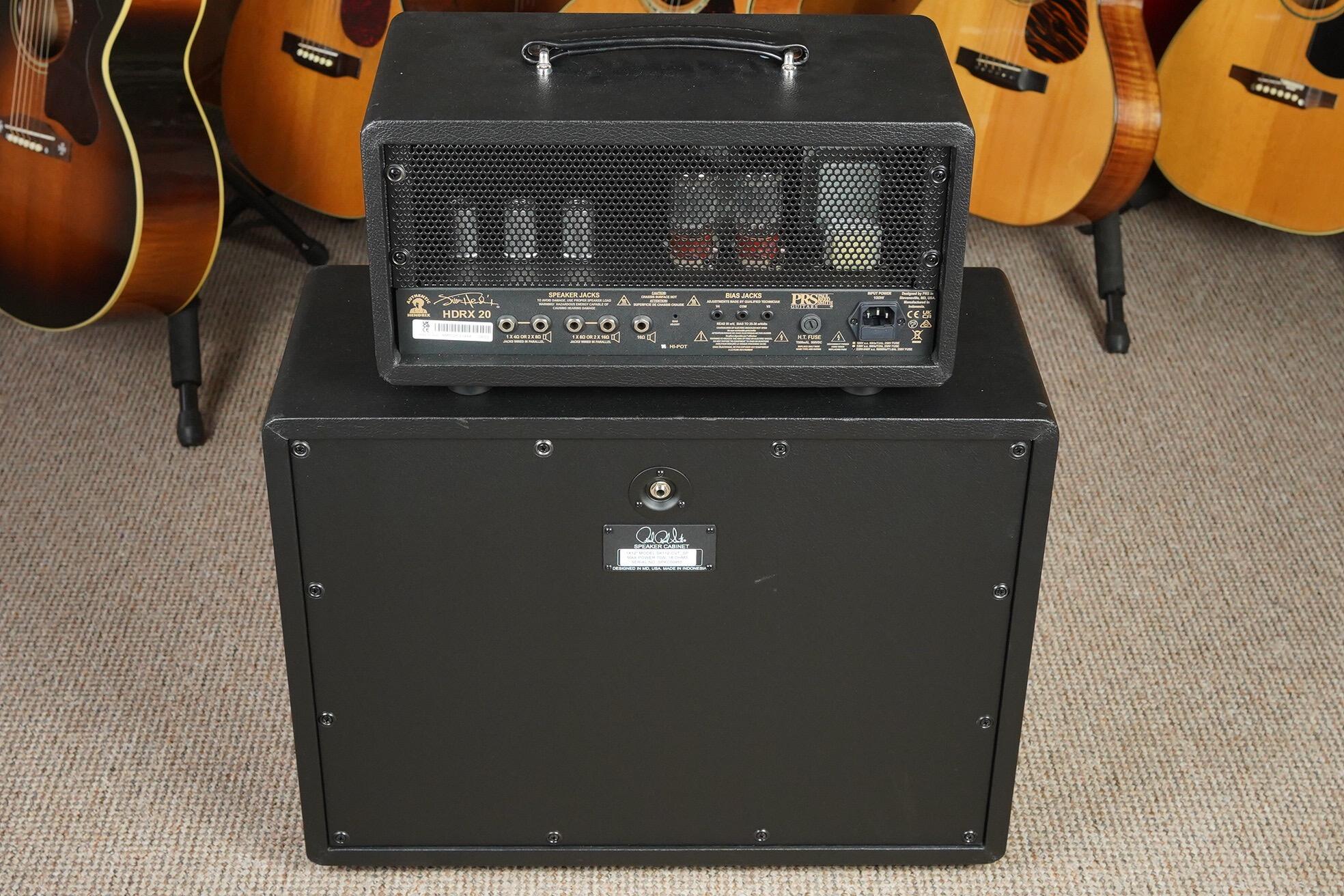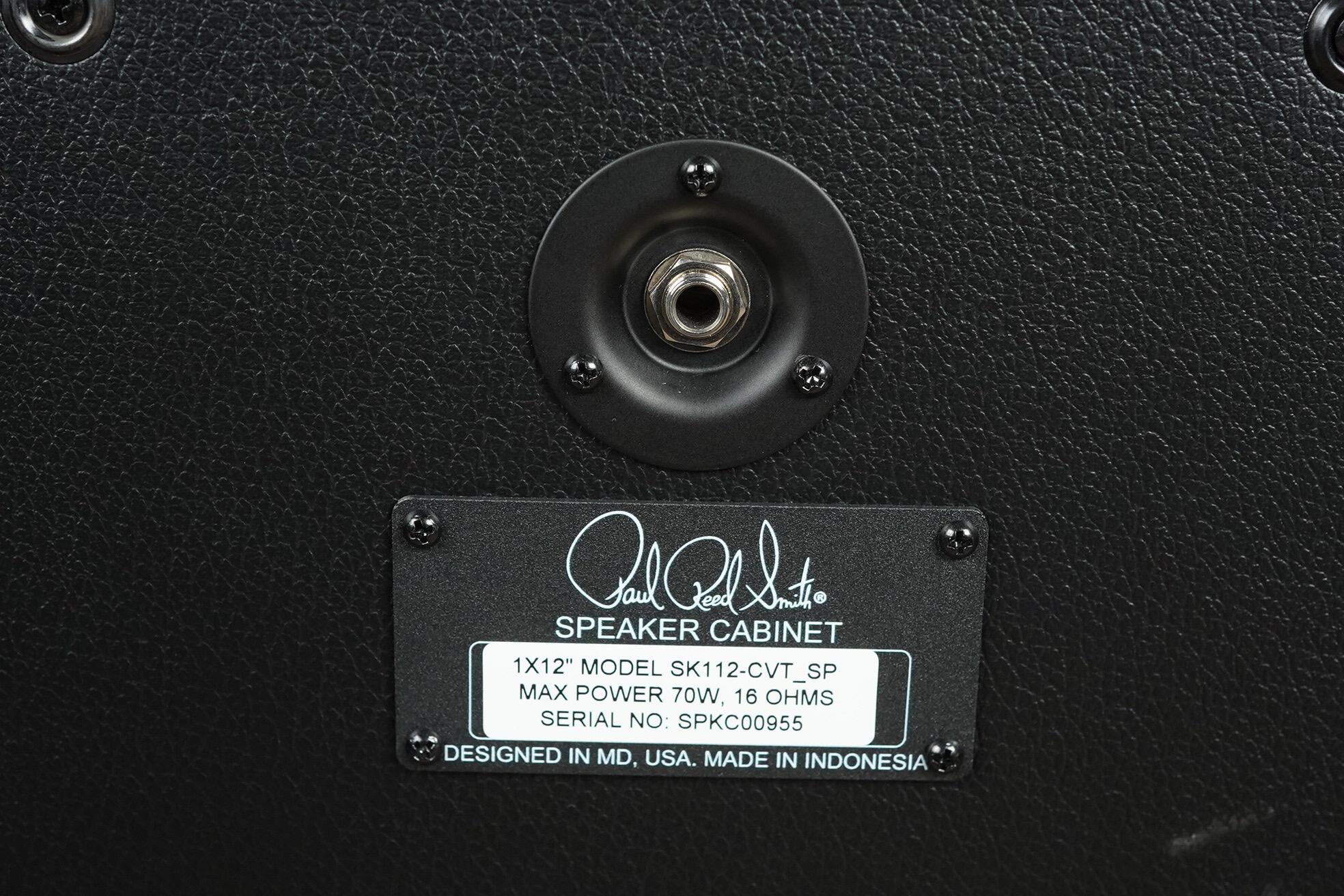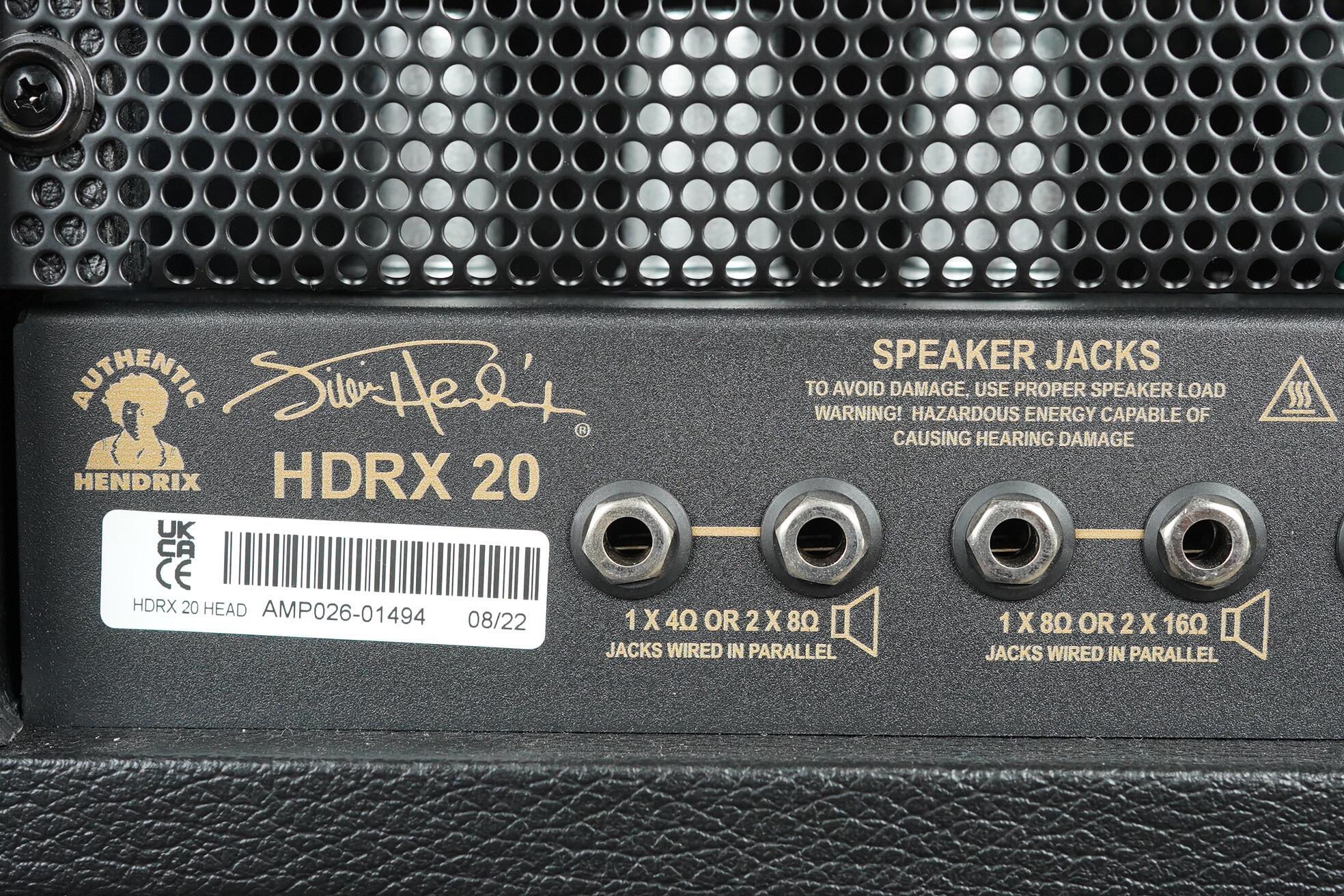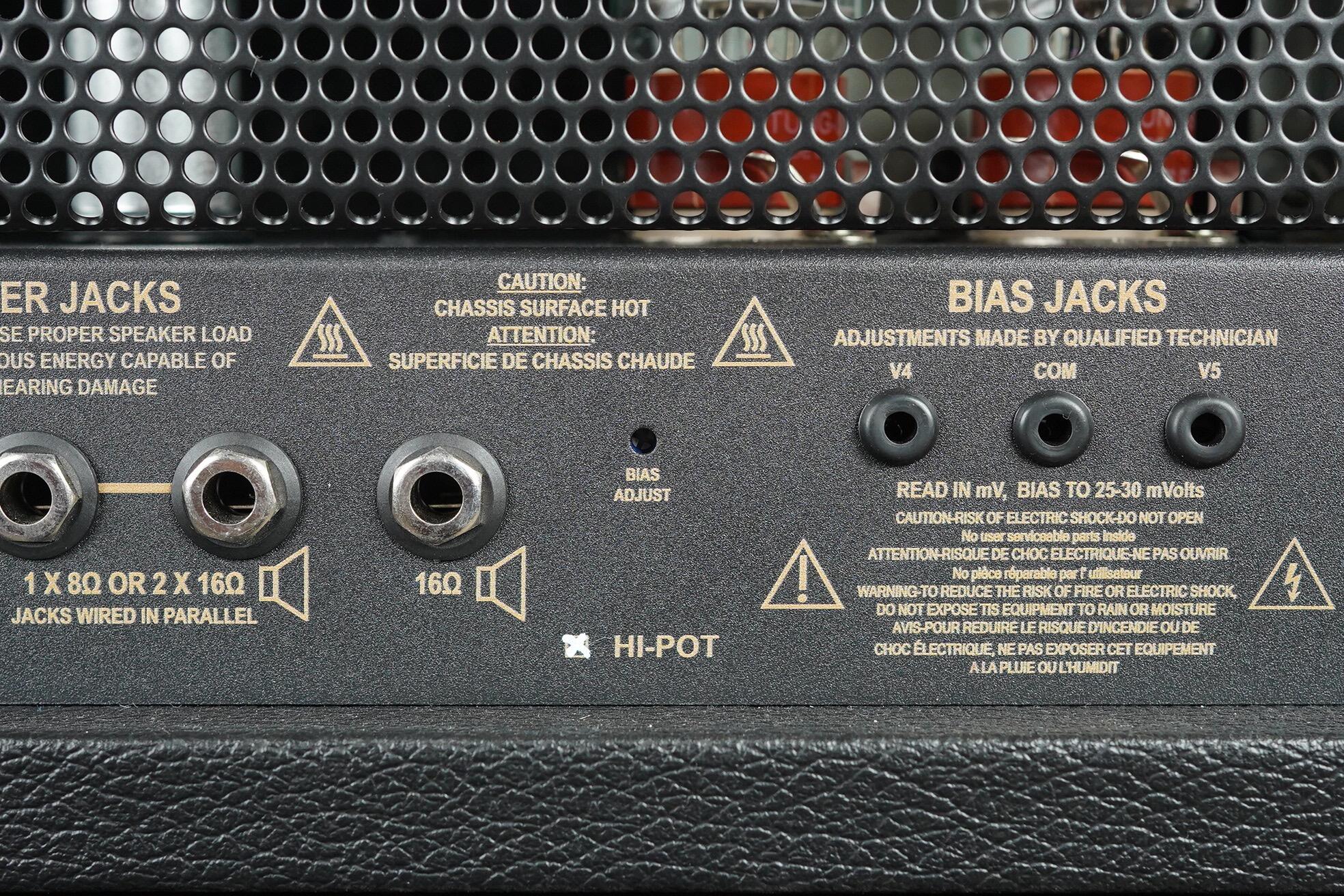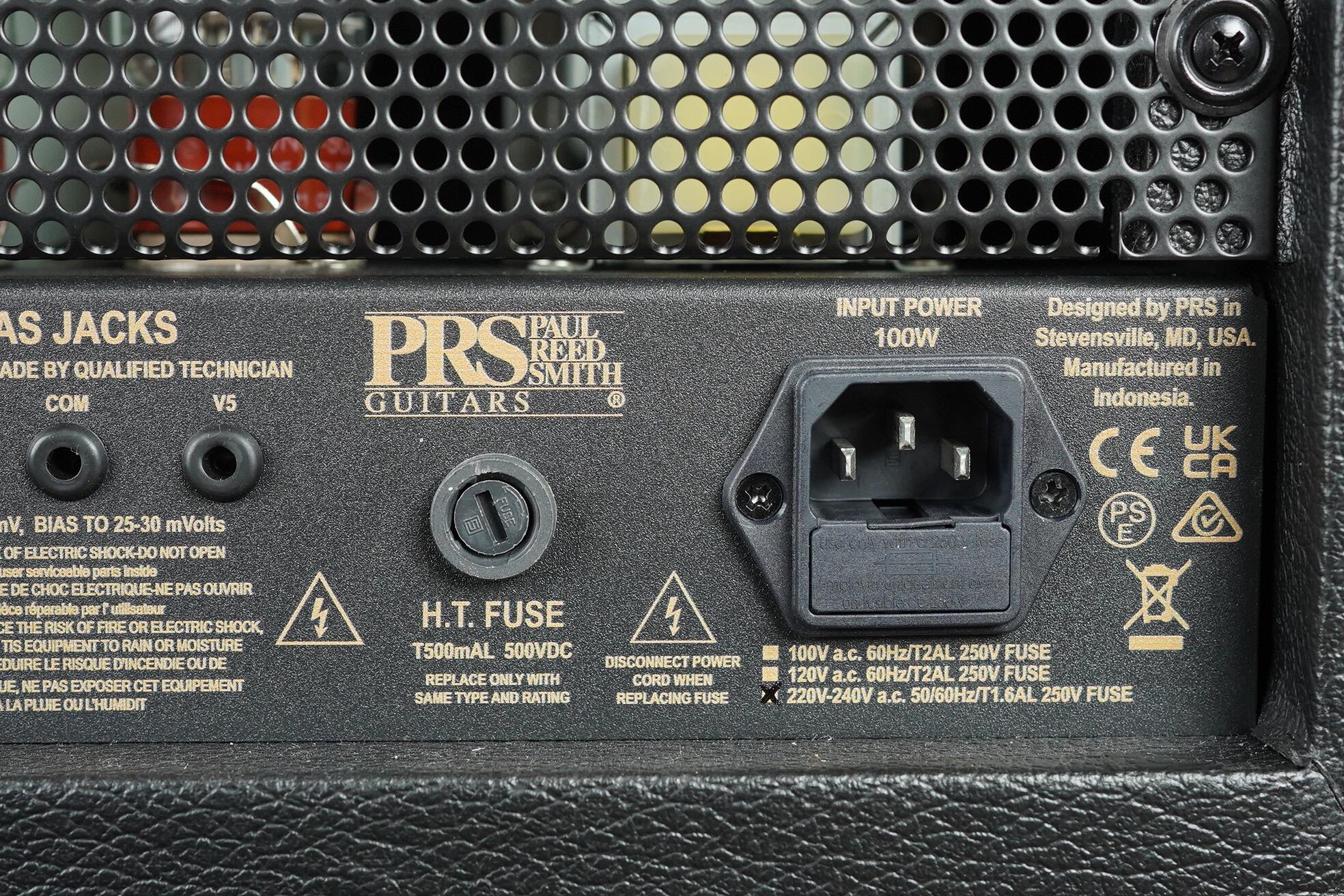 Roll over the image to zoom in
At A Glance:
Model: HDRX 20
Year: 2021
Finish: Black Tolex
Modifications: None
Repairs: None
---
Technology: Valve
Watts: 20
Preamp Valves: 12AX7
Power Valves: 5881
Channels: 2
Footswitch: No
It's no mean feat squeezing a Marshall Super Lead into a 20 Watt package but thats exactly what Paul Reed Smith  and Doug Sewell did with this HDRX 20, distilling the essence of Jimi Hendrix's Woodstock Marshall into a club friendly package. Along with its bigger 100 and 50 watt brothers, this HDRX 20 uses lessons learnt from analyzing the amp, currently resident at Museum of Pop Culture in Seattle, to attempt to get a step closer to his elusive tone. 
Utilizing a pair of 5881 valves, both bass and treble channels are internally jumped so that you can achieve just the right balance. 
This immaculate package is just ripe for ripping things up. Both head and cab are featherweight making it perfect for loading in and out. Do you need any more excuses to put your hand in your pocket?
A word from the manufacturer…
"Authentic Hendrix" Touring Circuit
The PRS HDRX 20 captures the flexibility, power, and balance of late 60's British-inspired tone in a lower wattage package. The PRS HDRX 20 features a newly-documented "Authentic Hendrix" Touring Circuit. This circuit is heavily inspired by one of Hendrix's personal amps, purportedly used at Woodstock, which Paul Reed Smith and PRS Amp Designer Doug Sewell were able to study in 2018.
Designed to push the high-end so it is very clear, but not so much that it's harsh, the PRS HDRX shines without glaring and allows for aggression that can be backed off for smooth, sweet tones. The PRS HDRX 20 is driven by two 5881 power tubes. Chosen for their lower power, smaller size, and organic voice, the 5881 tubes bring thick but articulate tone that drives well and breaks up beautifully in this lower-wattage amp.
The PRS HDRX 20 features a 3-band TMB tone stack, 2-way bright switch, high-mid gain switch, and presence controls. These features mirror the historic amp and give players flexibility and increased control of their tone. The PRS HDRX 20 is also designed with internally bridged channels with individual treble and bass volume controls. This eliminates the need for a jumper cable (historically used on the outside of the amp) and allows players to dial in their distortion level and tone more easily by blending the lead and bass channels' individual volume controls, bringing more modern convenience to the amp. The addition of a Master Volume control on the HDRX 20, a new feature for HDRX amps, is another modern convenience. Players can use the Master Volume to control the power amp section of the HDRX, making it more user friendly for players who do not want to add a volume attenuator to their setup.
SPECIFICATIONS
ELECTRONICS
Wattage - 20
TUBES
Power Tubes - (2) 5881 or 6L6WGC-STR Short Bottle
Preamp Tubes - (3) 12AX7 / ECC83
FRONT PANEL CONTROLS
Global Controls - Master Volume, High Mid Gain Switch (off/on), Treble, Middle, Bass, Presence
Front Panel Controls
Channel 1 Controls - Bass Volume
Channel 2 Controls - Treble Volume, Bright (on/off)
Note: Channels 1 and 2 are internally bridged
BACK PANEL FEATURES
Inlet
Fused Power Inlet (IEC)
Extension Speaker Jacks
5
Ohm Switching
(2) 4 ohm & (2) 8 ohm parallel, (1) 16 ohm
Bias
Adjustable with Monitoring Jacks
HARDWARE
Covering - Black Tolex
Piping - Black
Panel - Black Tolex
MEASUREMENTS
Amp Width - 17.25" (43.82 cm)
Amp Depth - 9" (22.86 cm)
Amp Height - 9" (22.86 cm)
Amp Weight - 27.6 lbs (12.52 kg)
PREAMP TUBE POSITIONS & FUNCTIONS
V1 - Input
V2 - Cathode Follower
V3 - Phase Inverter
CAB
PRS HDRX speaker cabinets feature a closed-back design, delivering full-spectrum sound. The Celestion V-type speakers offer a balanced, vintage tone with crisp highs and airy lows. This speaker cabinet is expressive (not boxy) and an ideal pairing with PRS HDRX heads. And with black covering and salt and pepper British-style knitted weave grill cloth and PRS signature logo, PRS HDRX cabinets are a handsome accompaniment as well.
SPECIFICATIONS
Wood(s) - Plywood
Construction - Closed Back
Covering - Black Textured Vinyl
Grill Cloth - Salt and Pepper British-Style Knitted Weave
Speakers - Celestion V-Type
Impedence - 16 Ohms
Power Handling - 70 Watts
Width - 24" (60.96 cm)
Depth - 10.5" (26.67 cm)
Height - 18" (45.72 cm)
Weight  - 25 lbs (11.4 kg)
Add To Your Wishlist
Send to a friend
Recommend this to a friend by entering their email address in the box below.