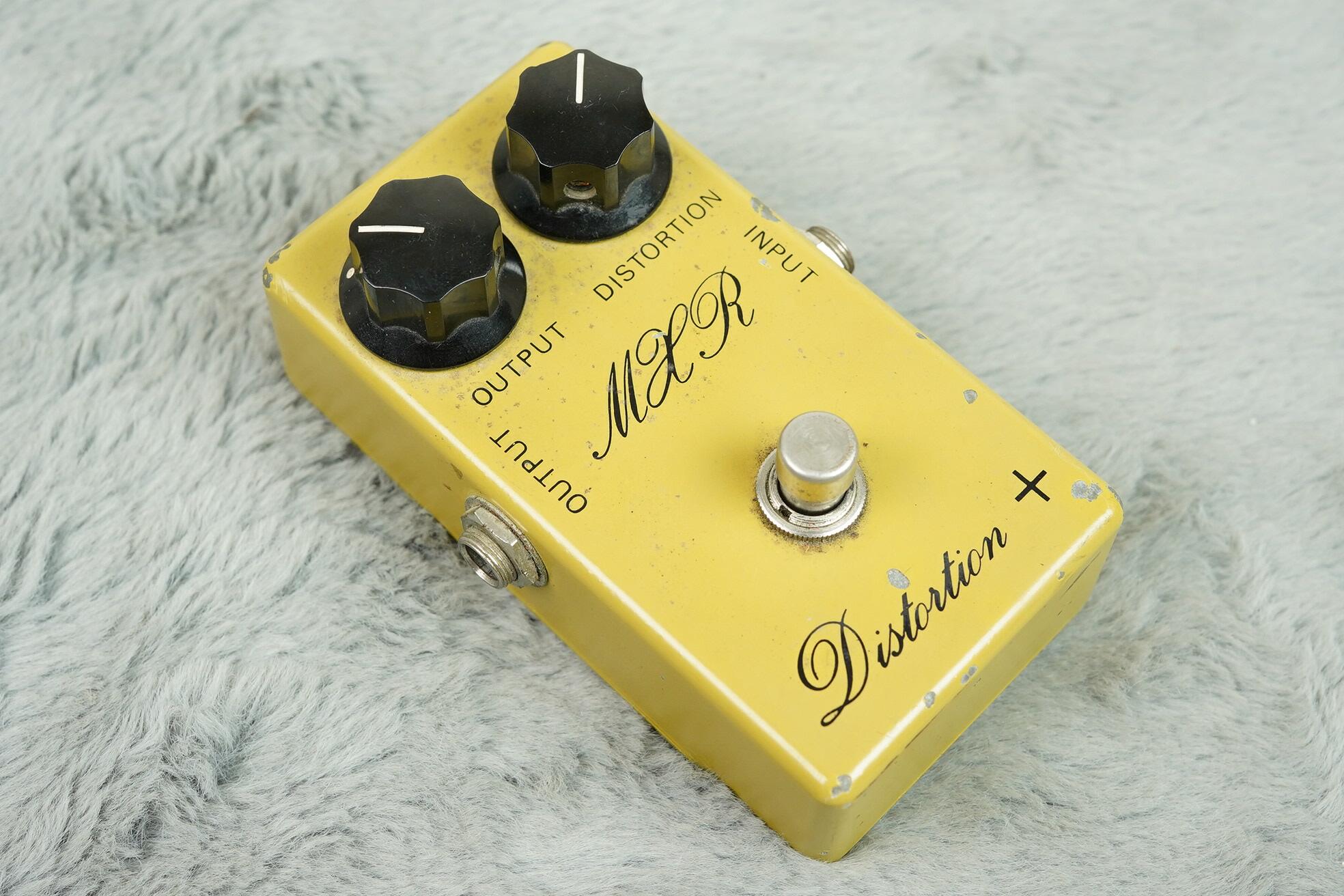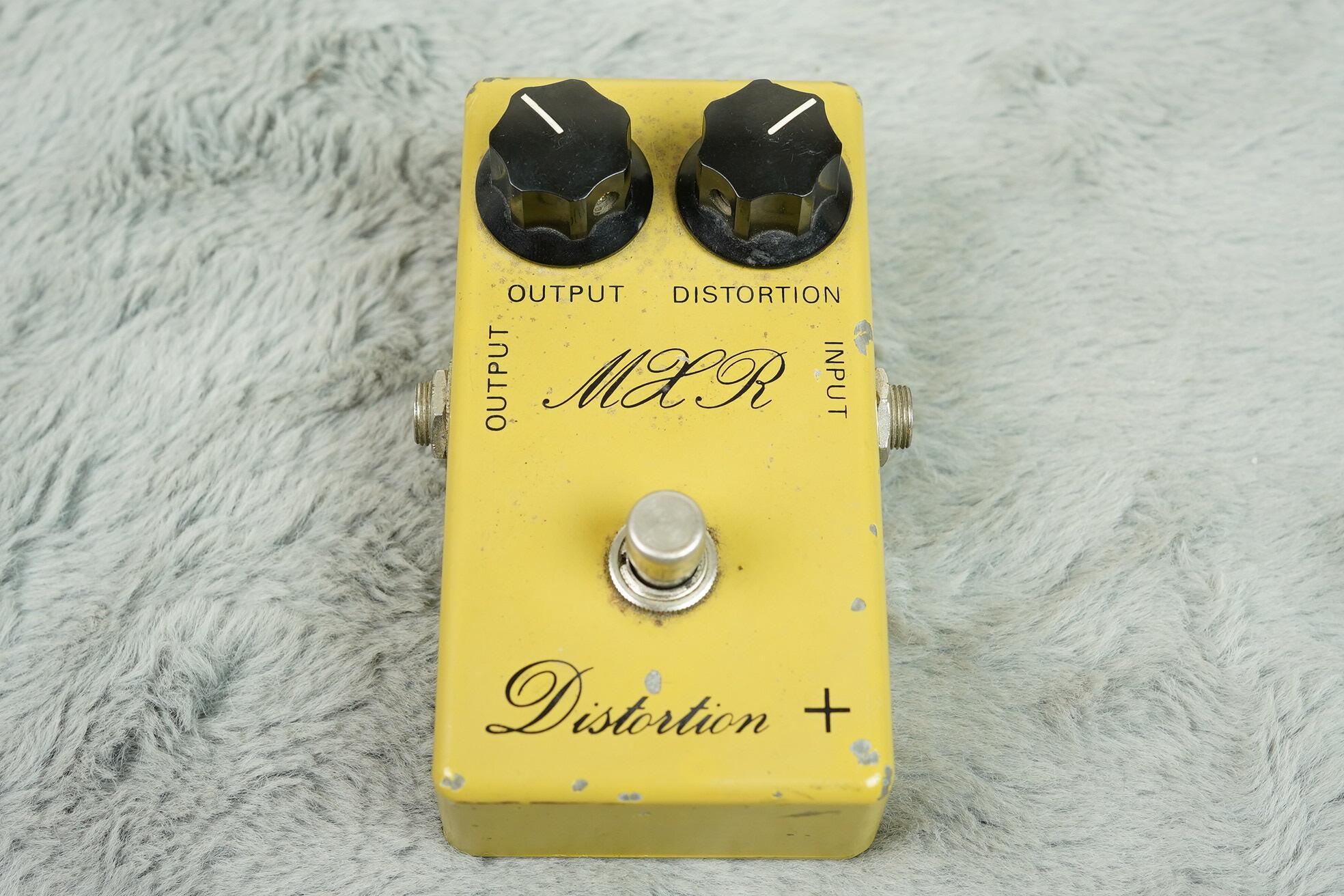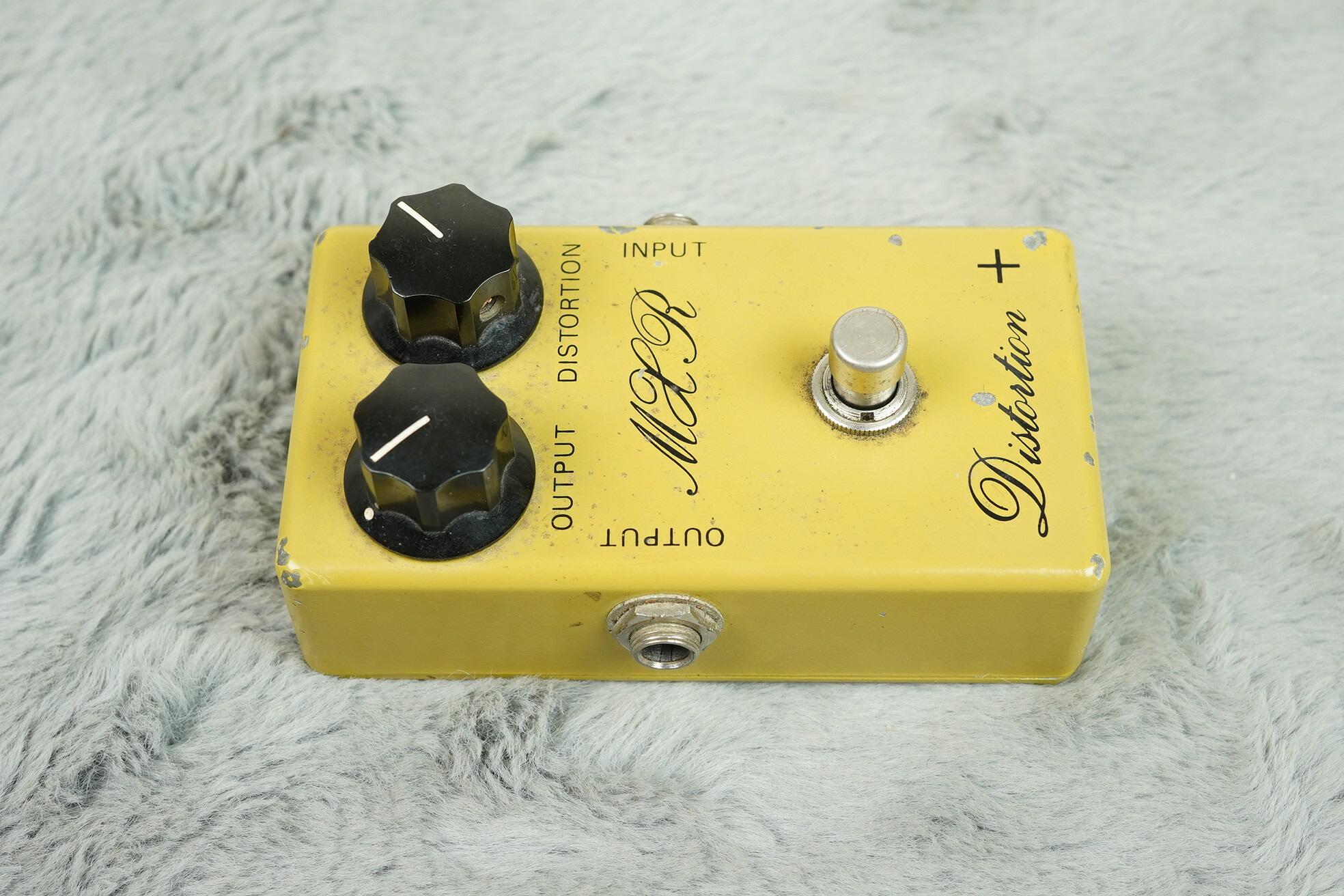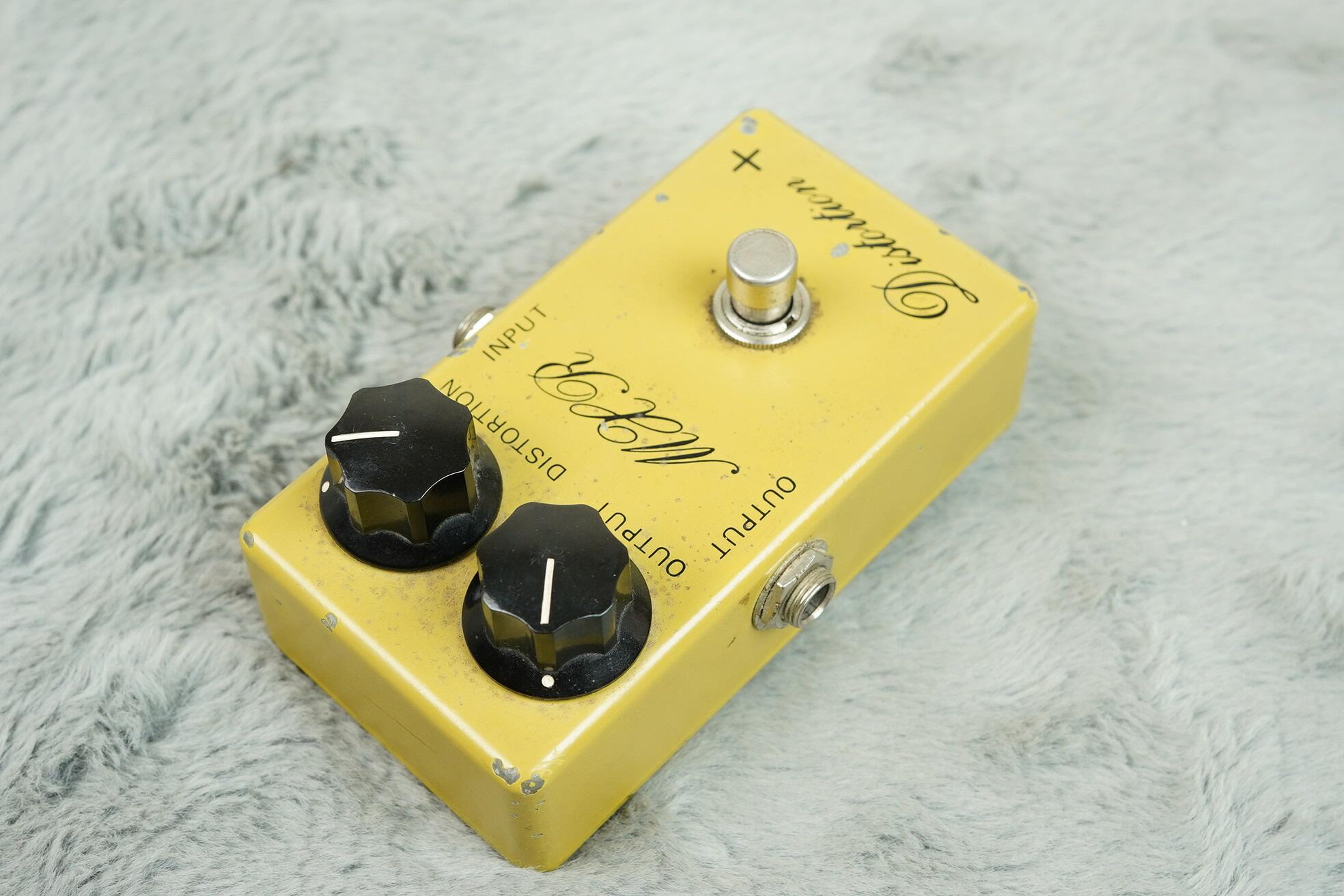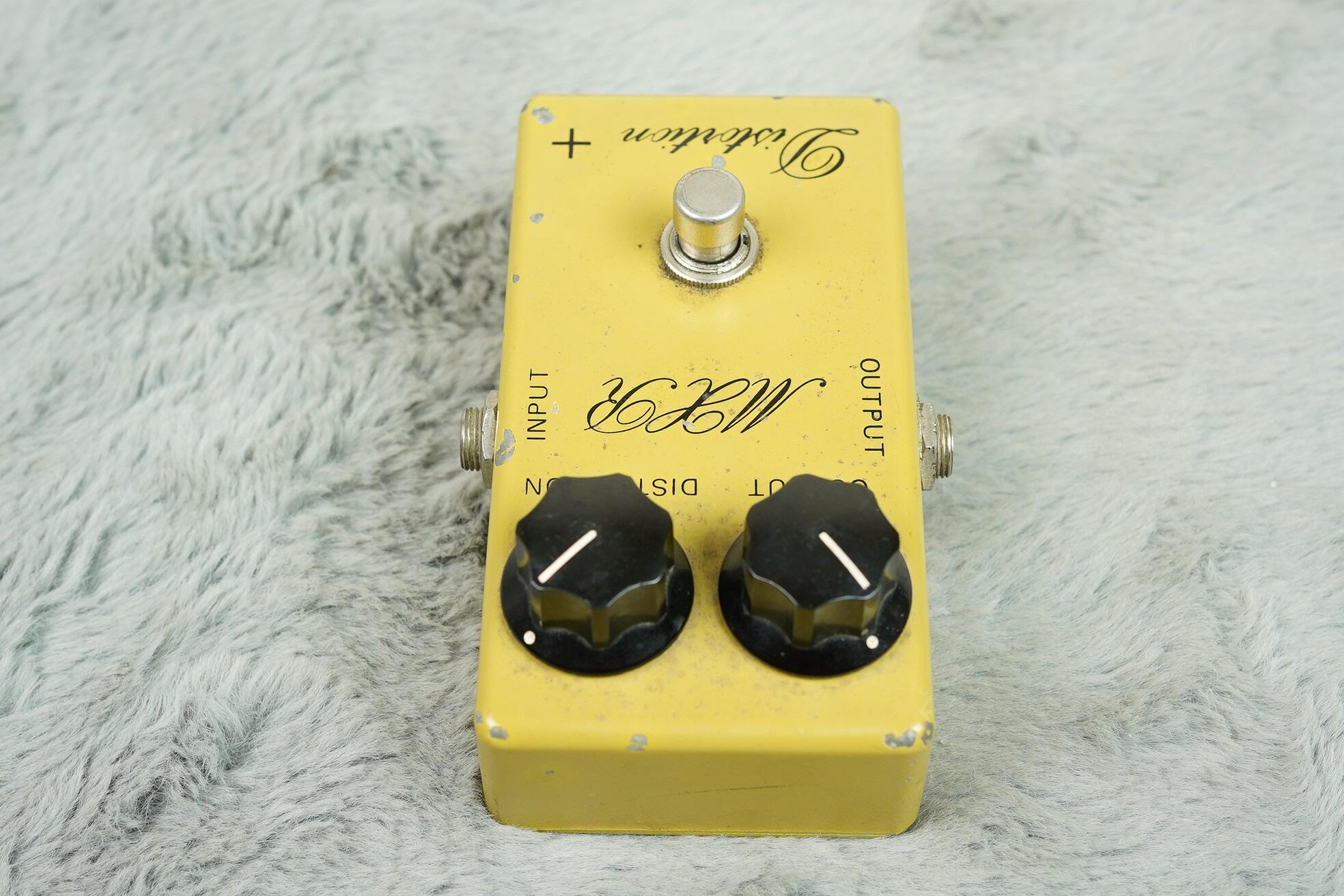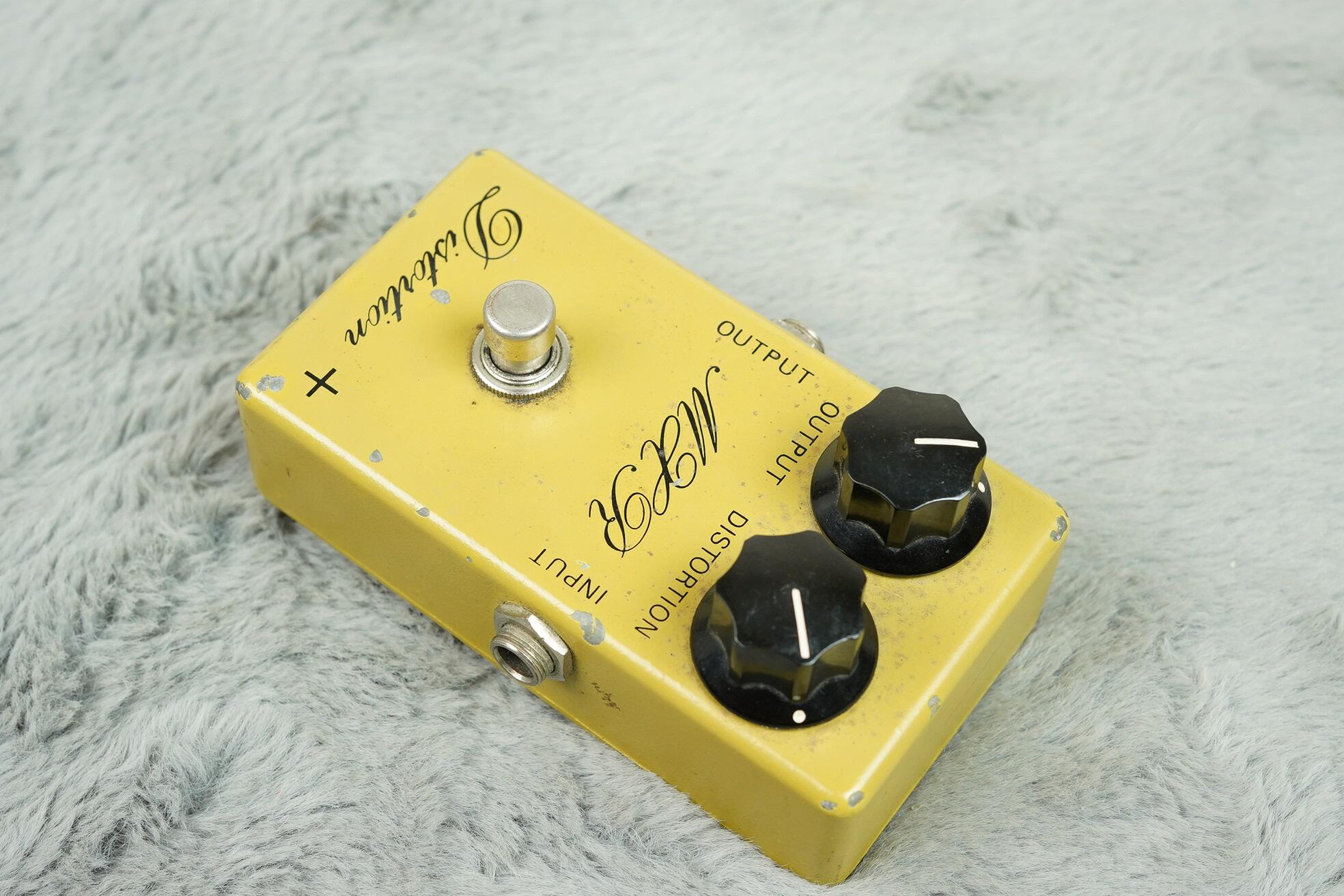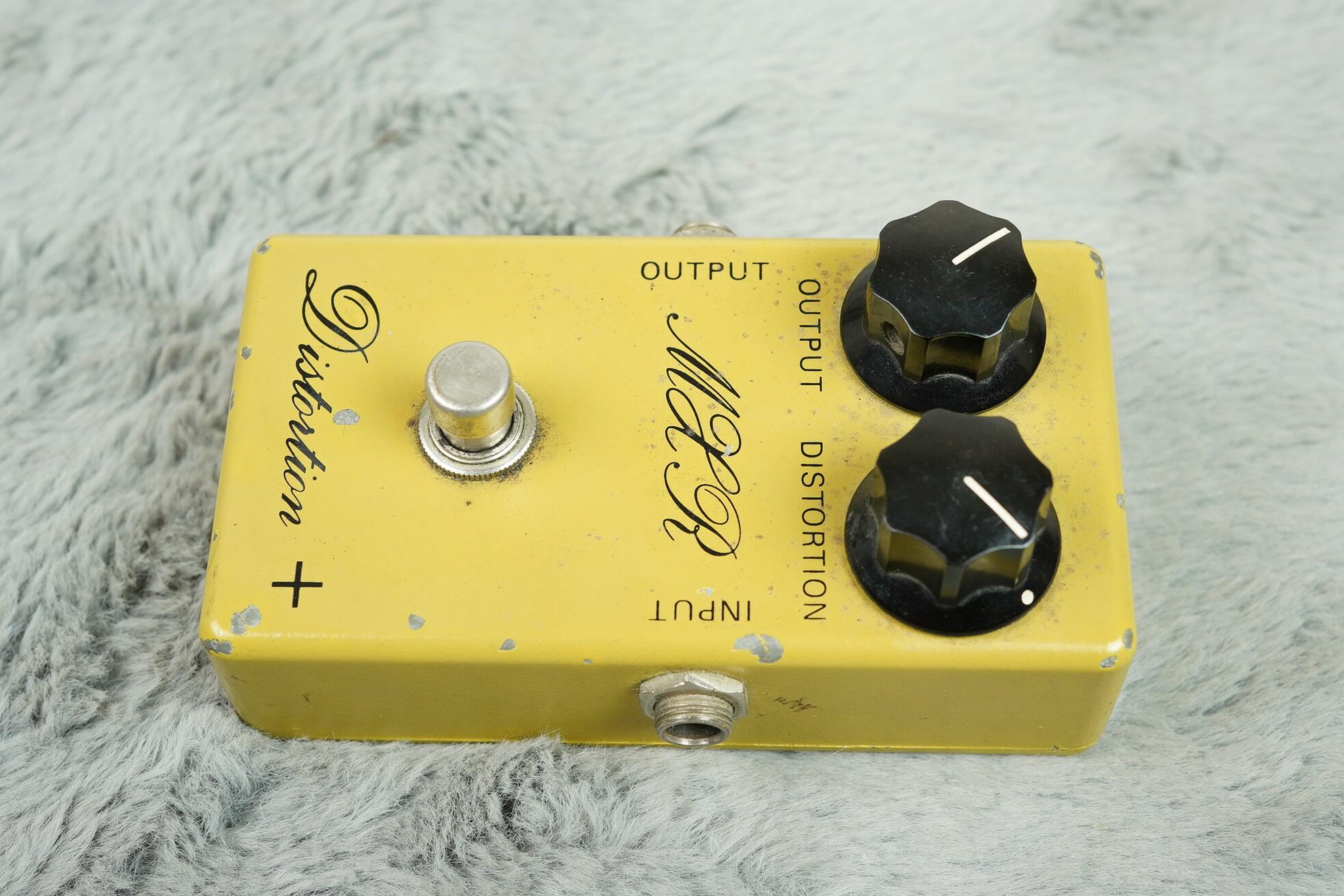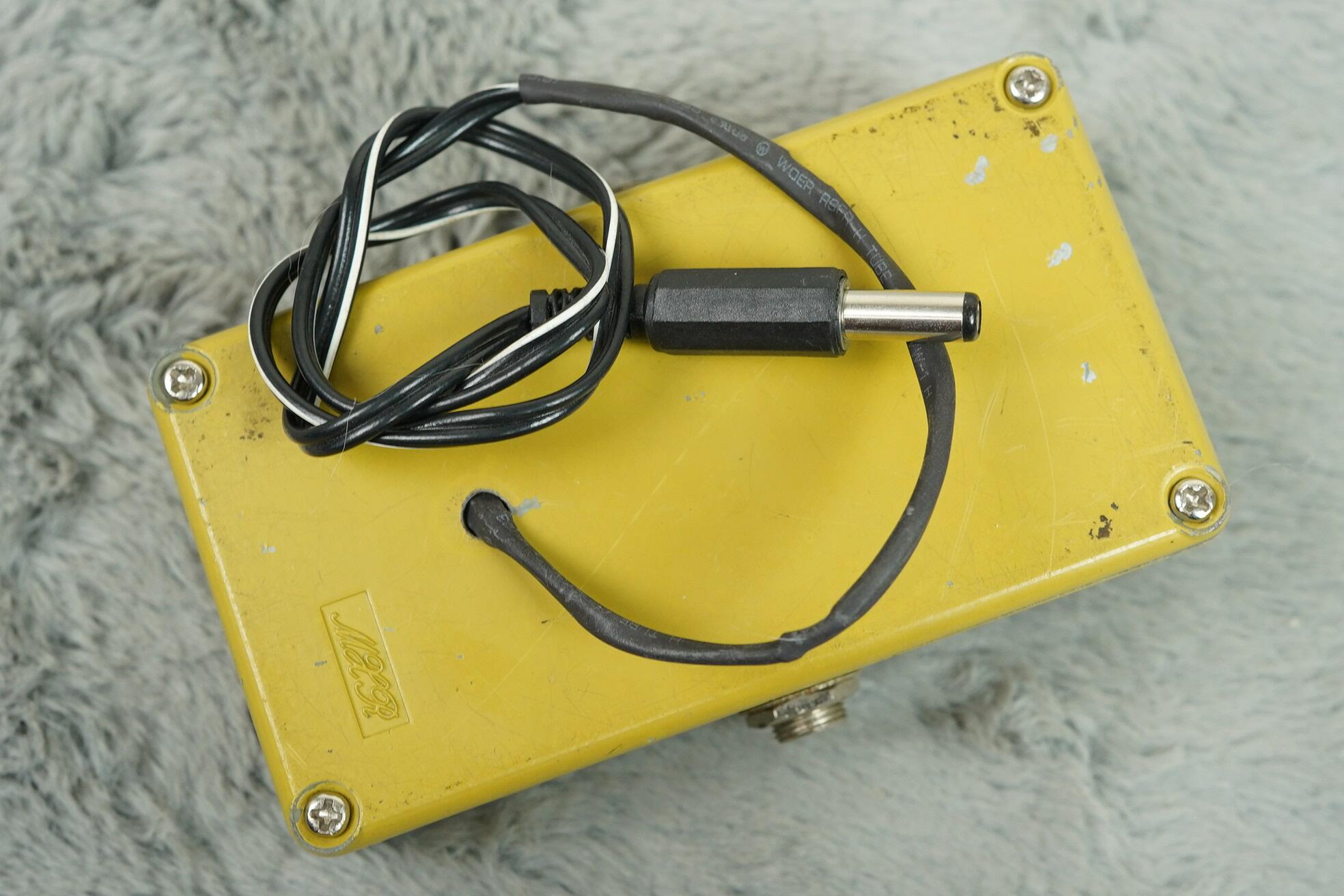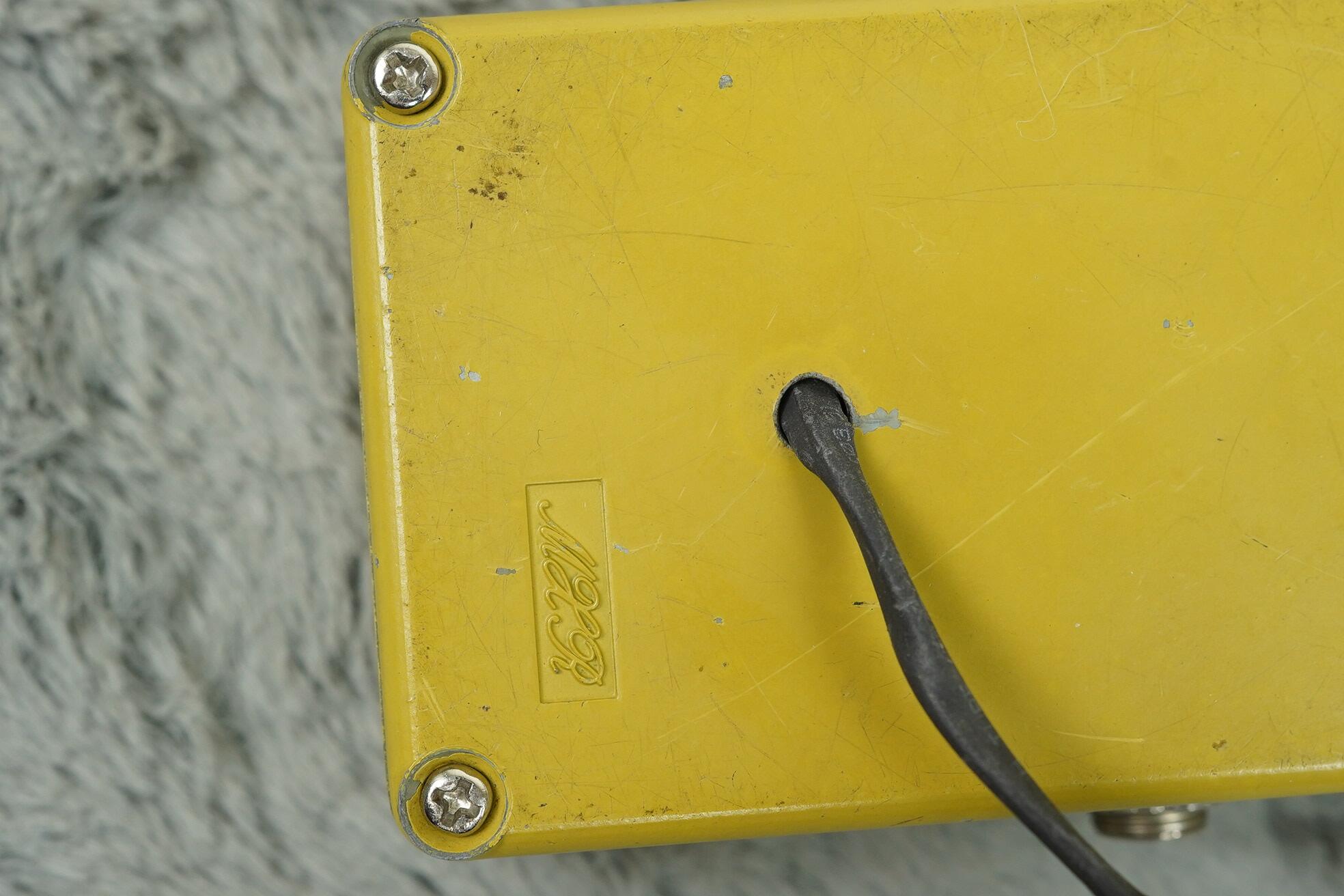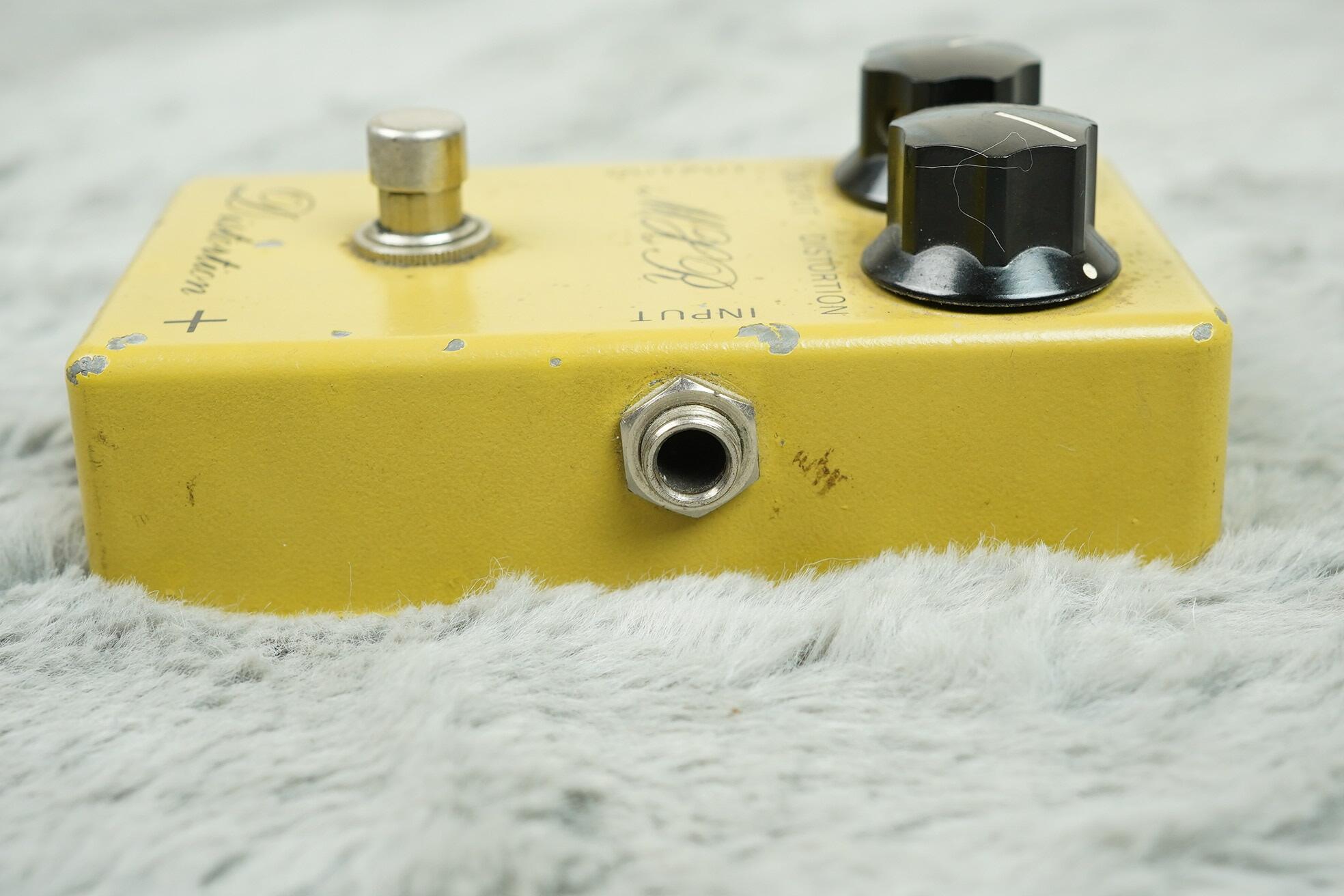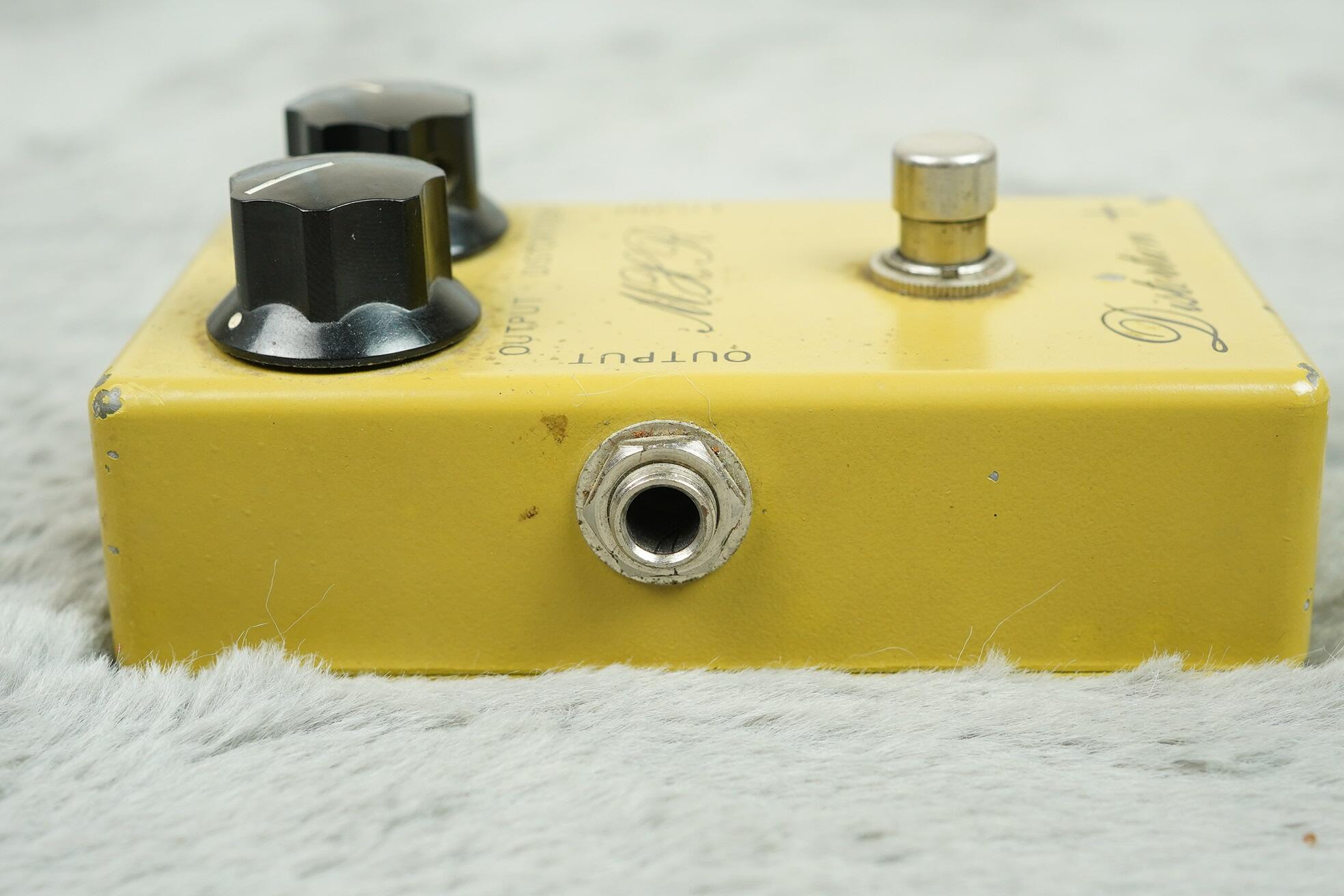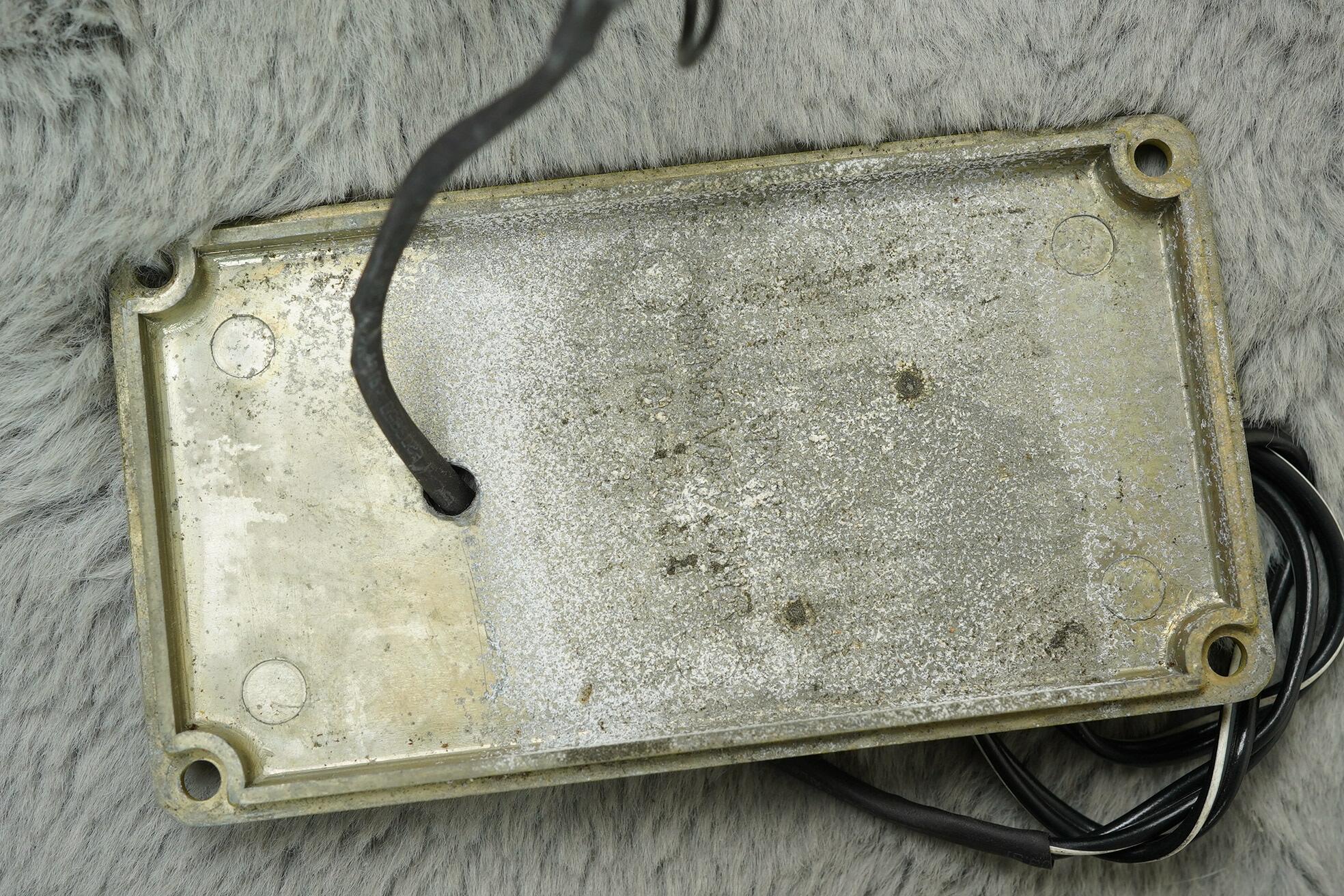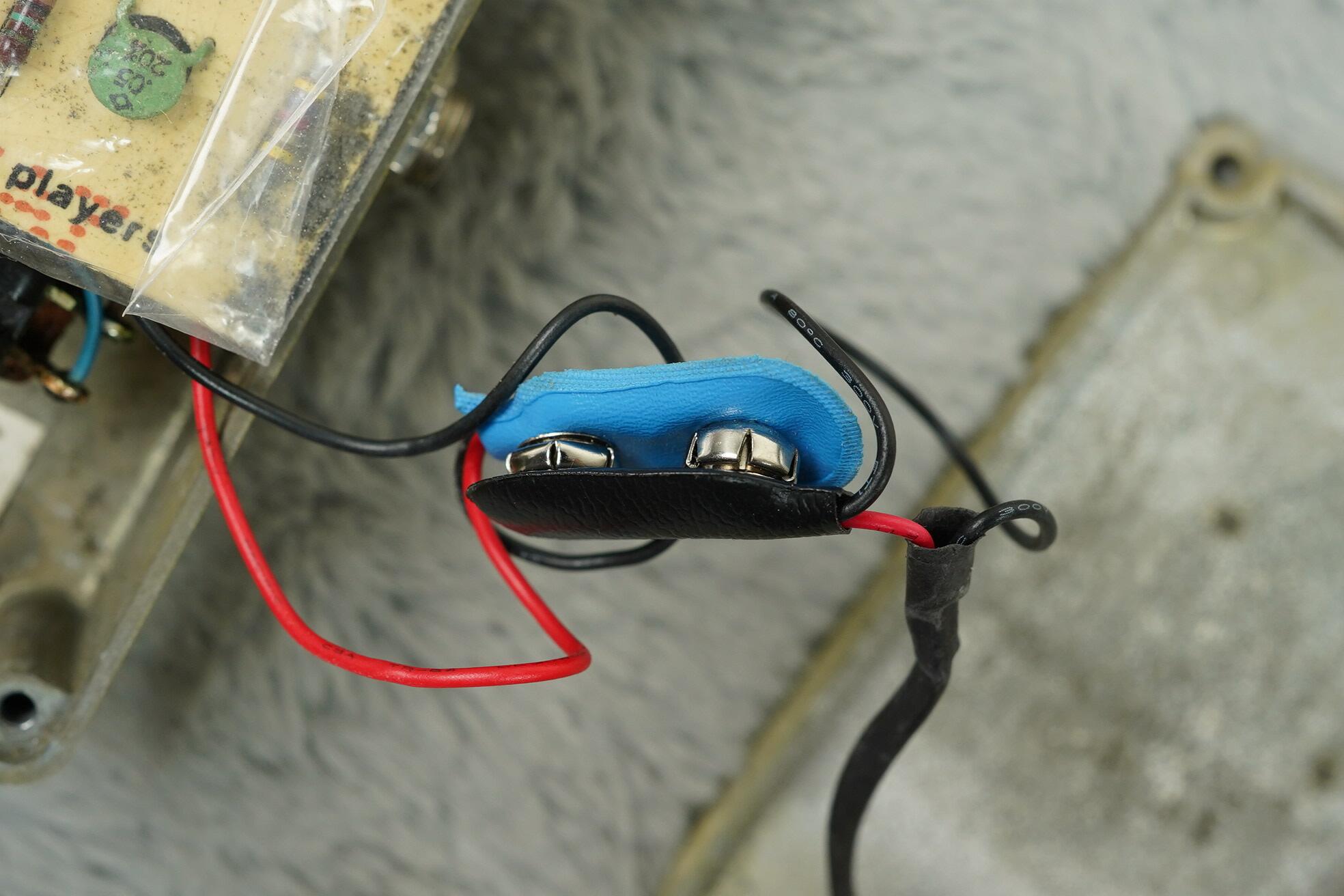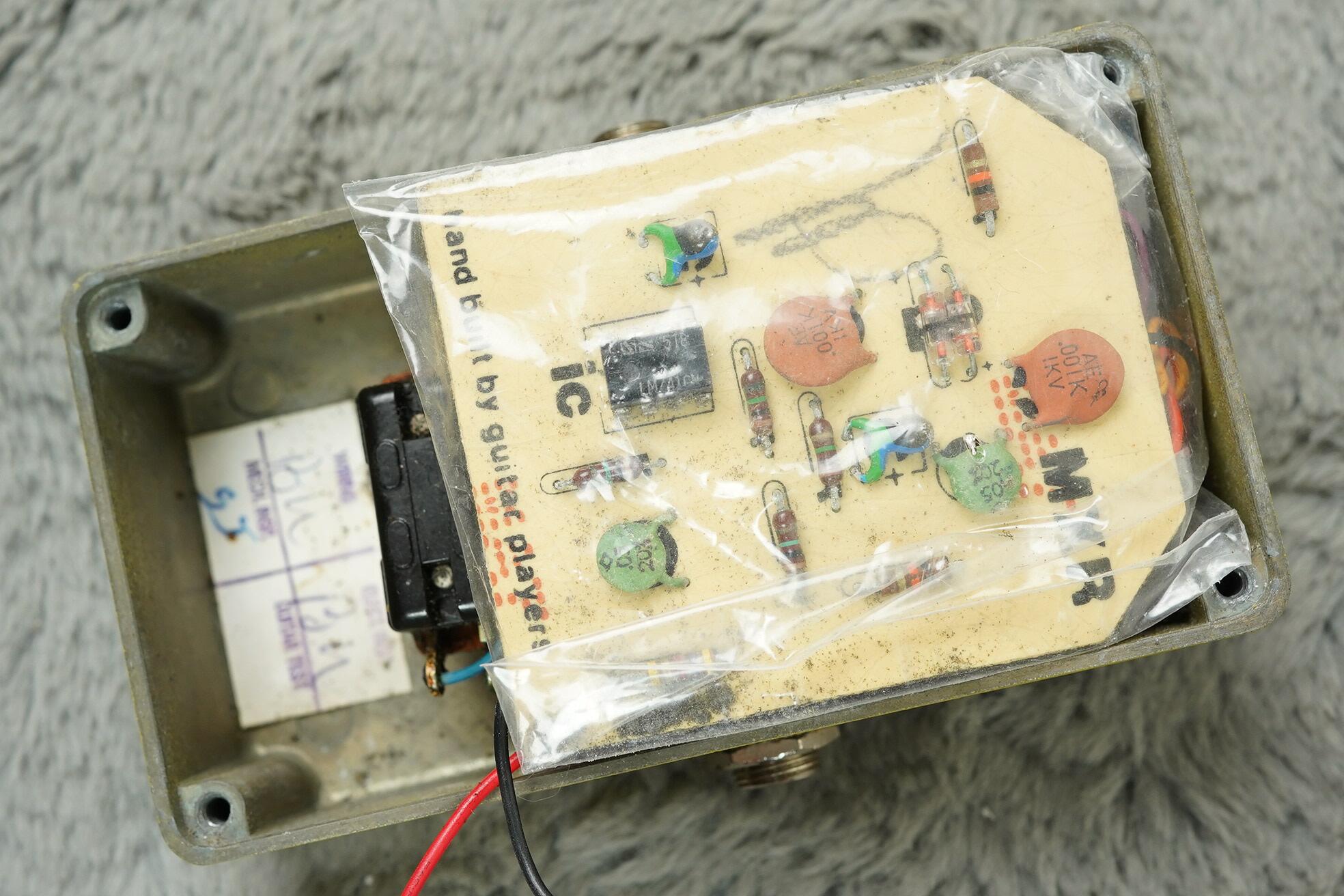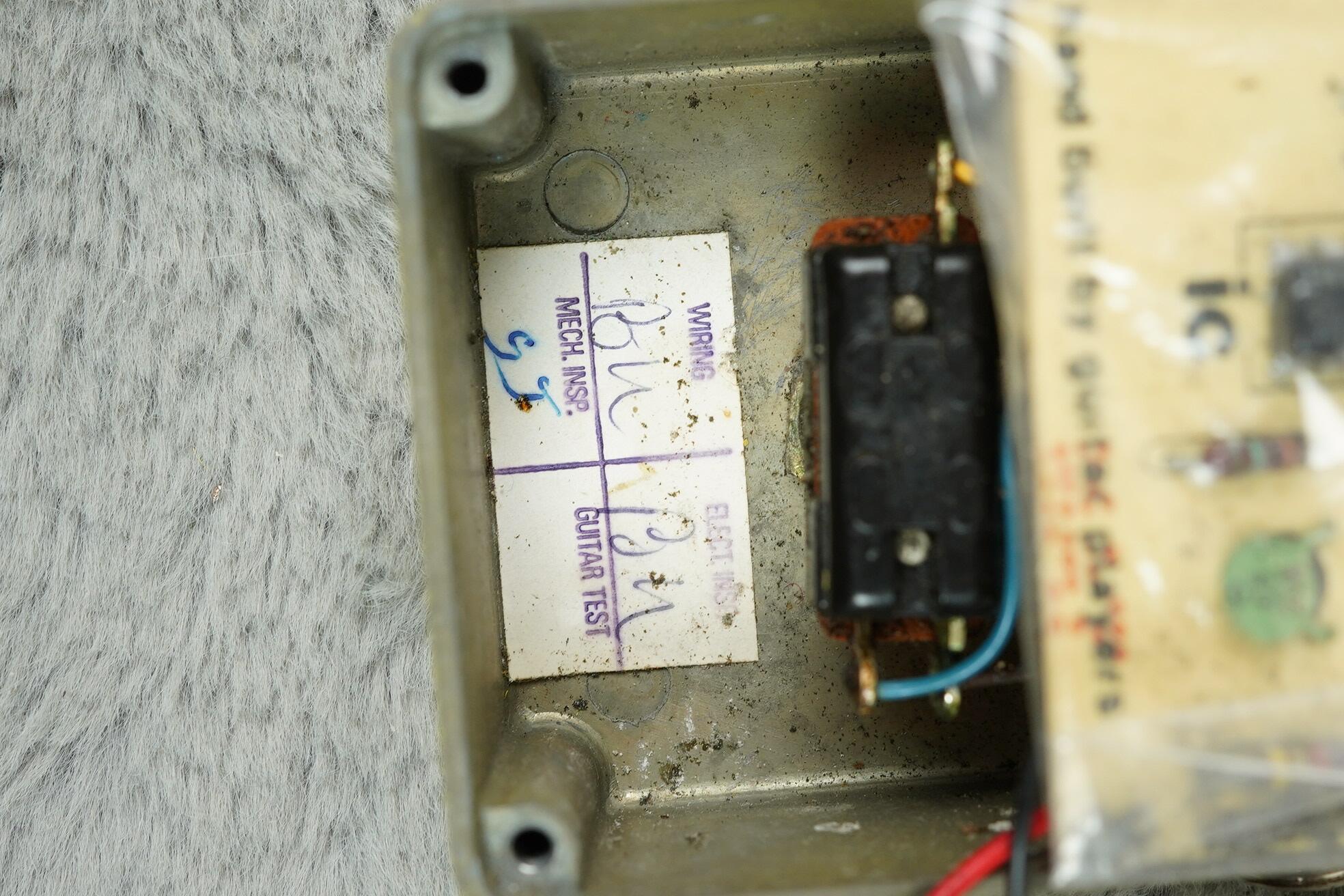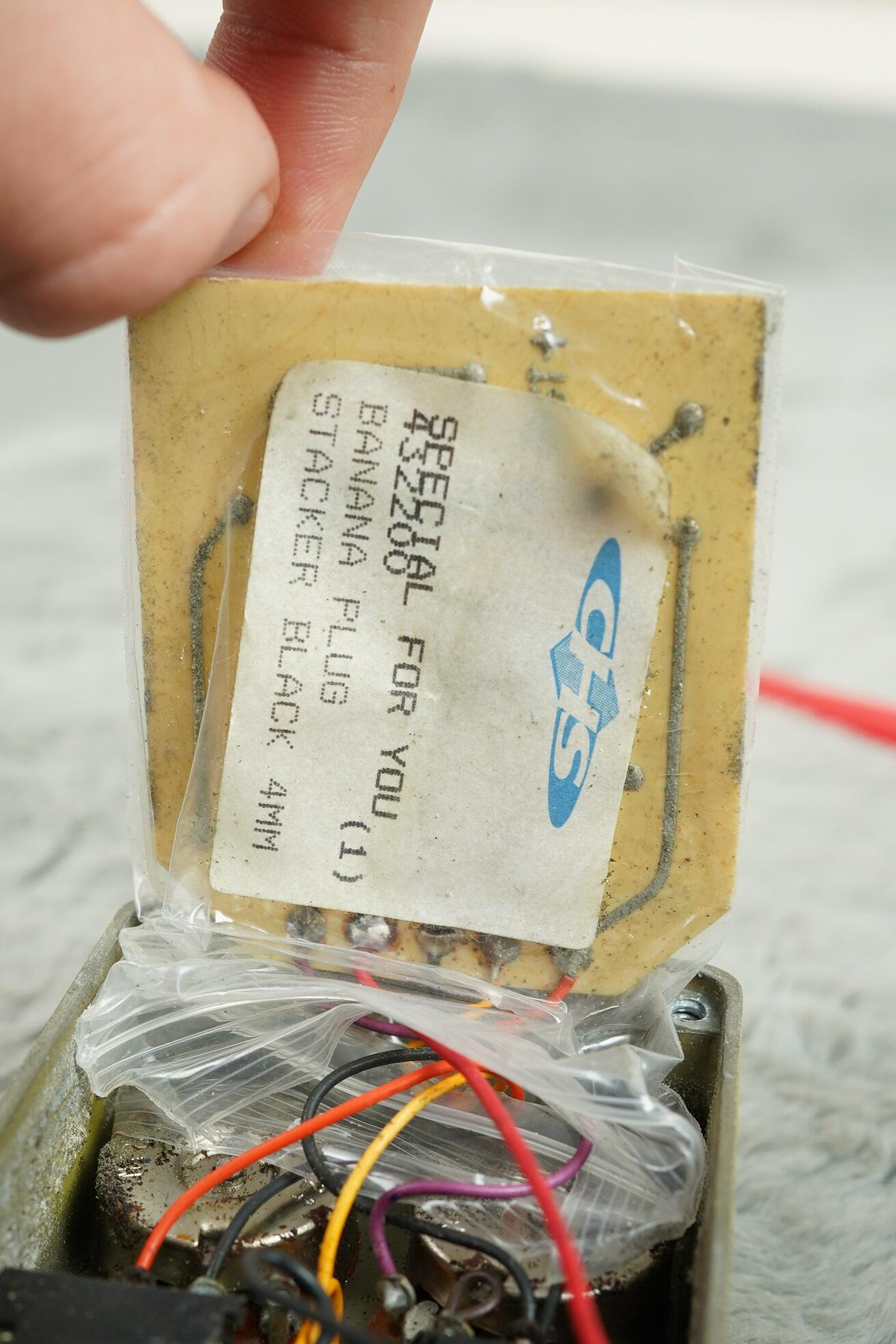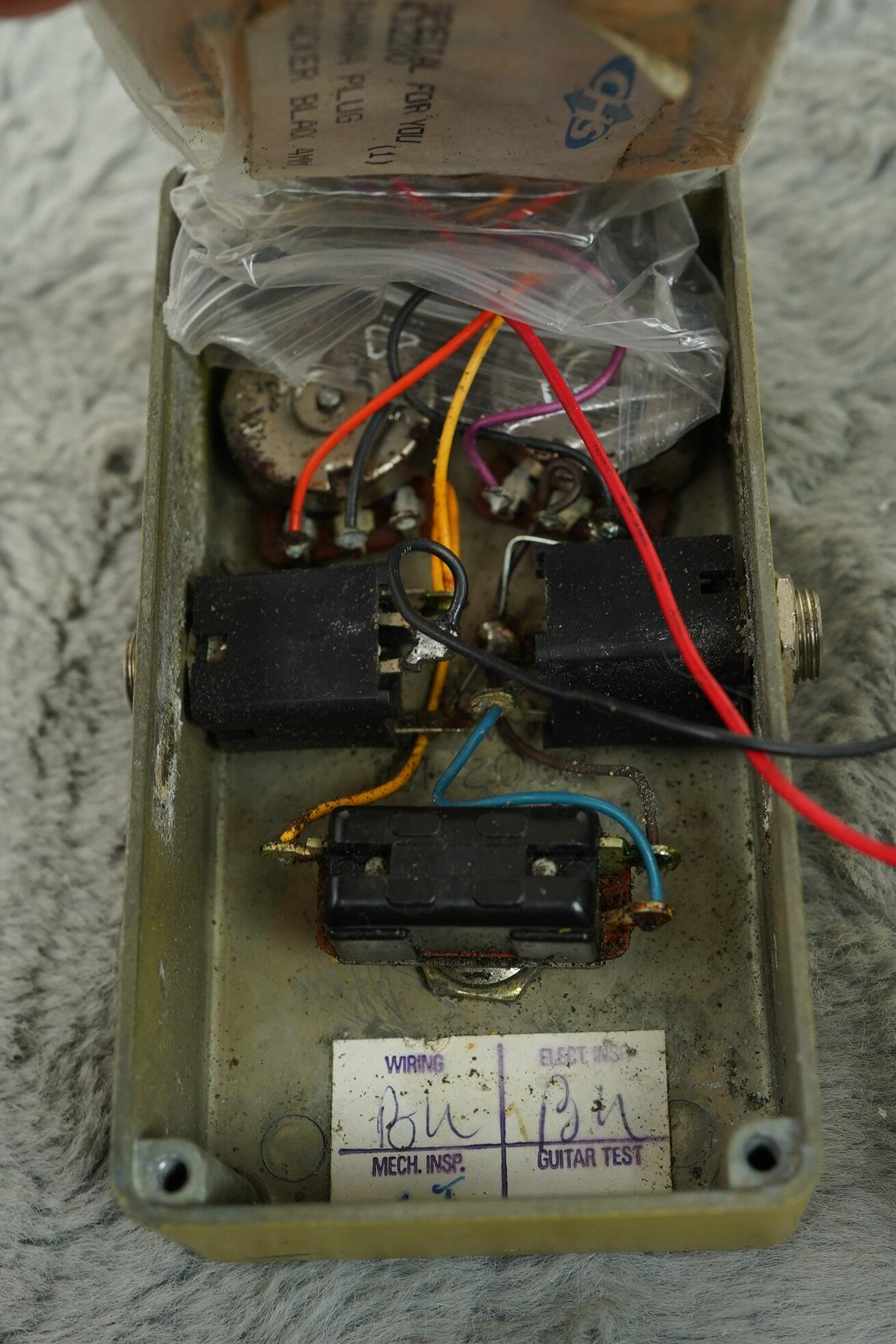 Roll over the image to zoom in
At A Glance:
Model: Distortion +
Year: 1975
Finish: Yellow
Modifications: Hole drilled in base
Repairs: None
Following on from the Phase 90, the Distortion + really helped cement MXR's position at the forefront of pedal design in the late 1970's. Coining the term distortion pedal, MXR designed a circuit that mimicked the sound of a dimed amp when prior to this fuzz had been your only drive option. Spawning so many imitators, this pedal featured on stages all over the world, used by players as diverse as Randy Rhoades, Jerry Garcia and Bob Mould. 
This pedal has been used but thankfully not abused. The paint has chipped but the decals are still strong. A hole has been drilled in the backplate. The power lead can be easily removed as it is attached at the other end with a battery clip. The foam had degraded inside the pedal so the previous owner removed it and shielded the circuit board with a plastic bag.
Electrically, nothing has been changed and the pedal works well.
This pedal is a sonic revelation. There is a lot of output which makes it a great option as a boost pedal. The distortion control goes from gritty edge of breakup to full on drive with a definite peek in treble that helps punch through. Amazingly transparent, it only really starter to put its stamp on your tone with the distortion knob turned above three 'o clock.
A classic pedal that still holds up almost half a century on. Grab this one before it gets away…
Add To Your Wishlist
Send to a friend
Recommend this to a friend by entering their email address in the box below.