1973 Fender Telecaster Oly refin + mods + HSC
1973 Fender Telecaster Oly refin + mods + HSC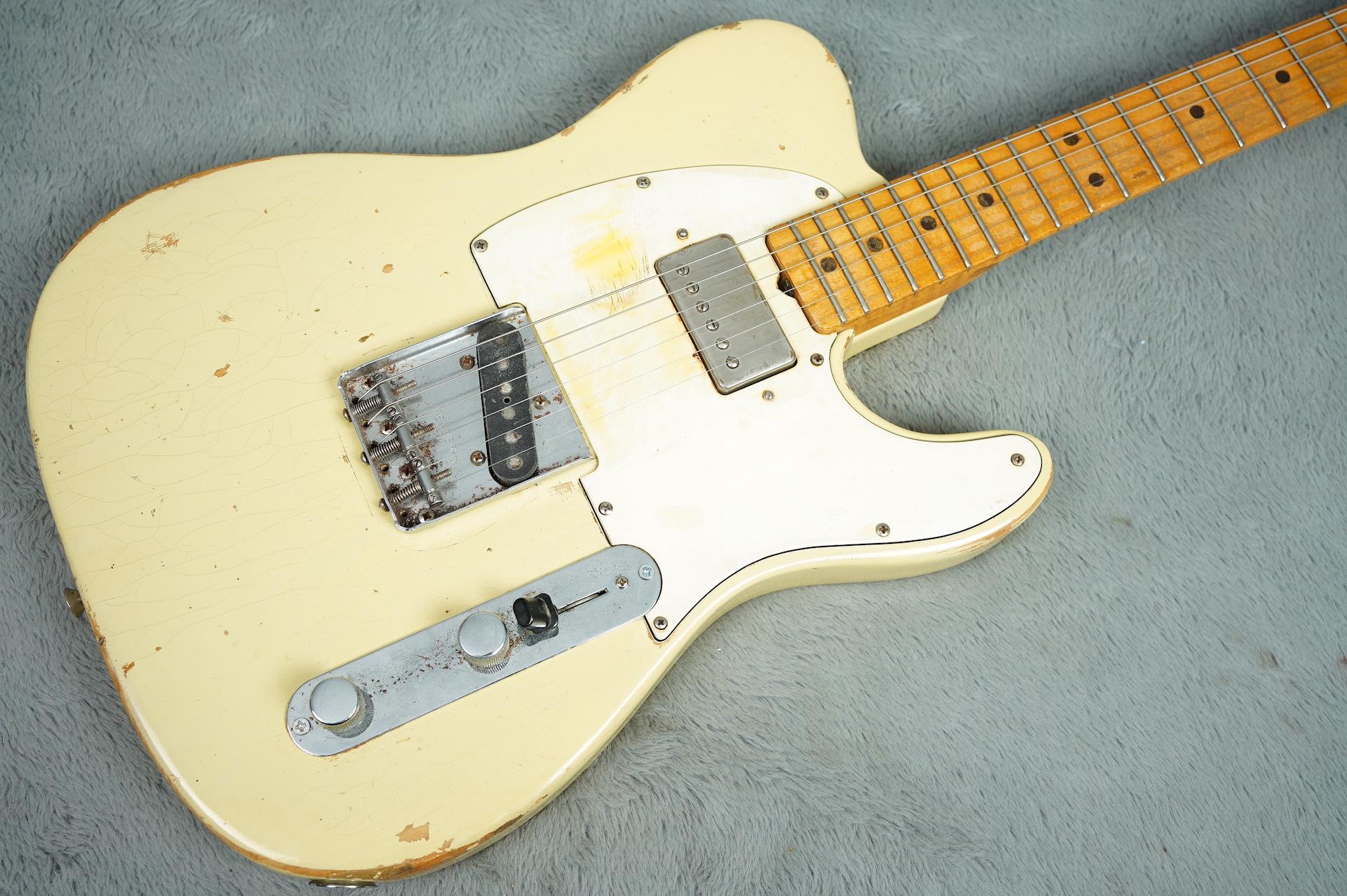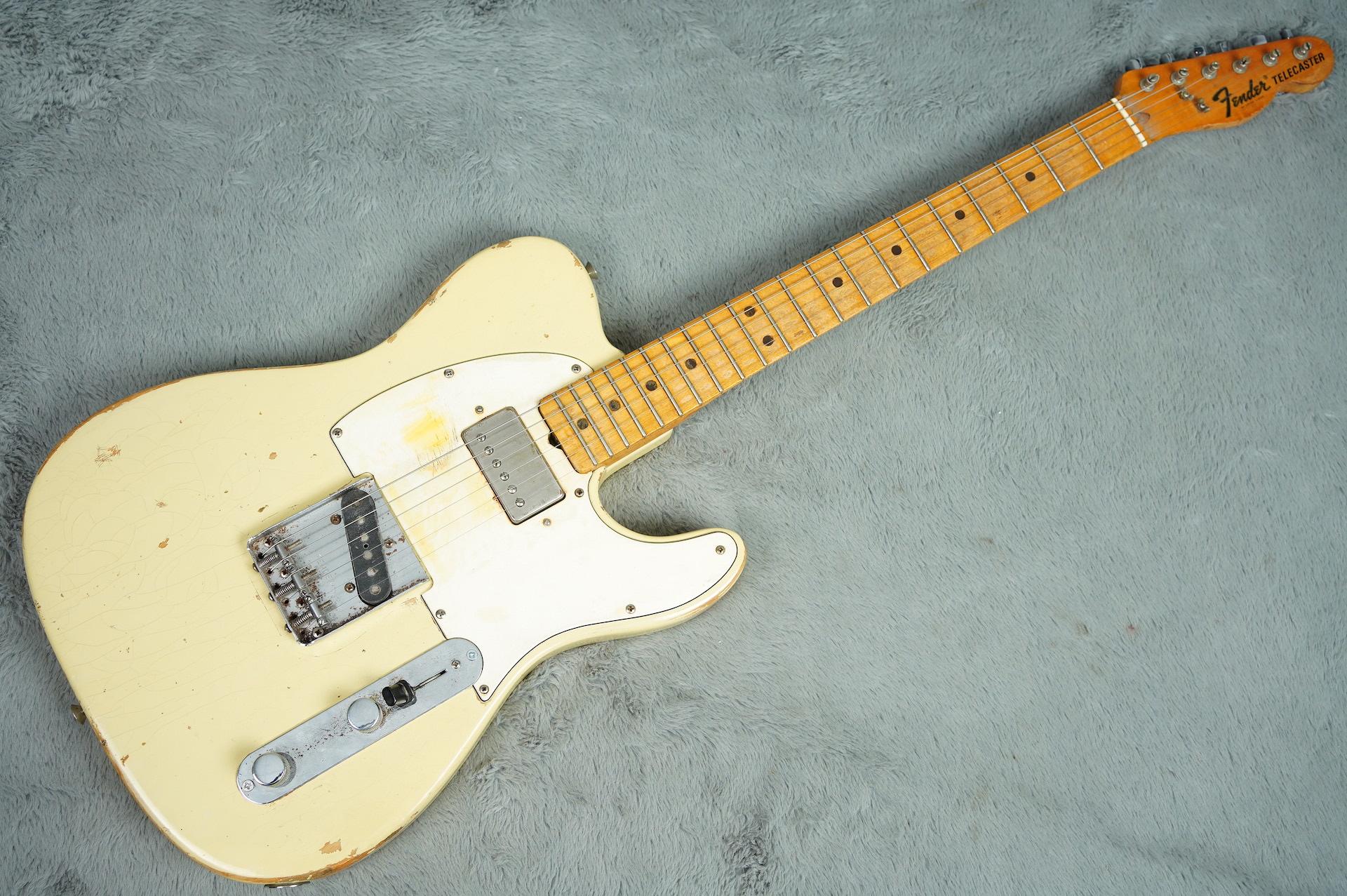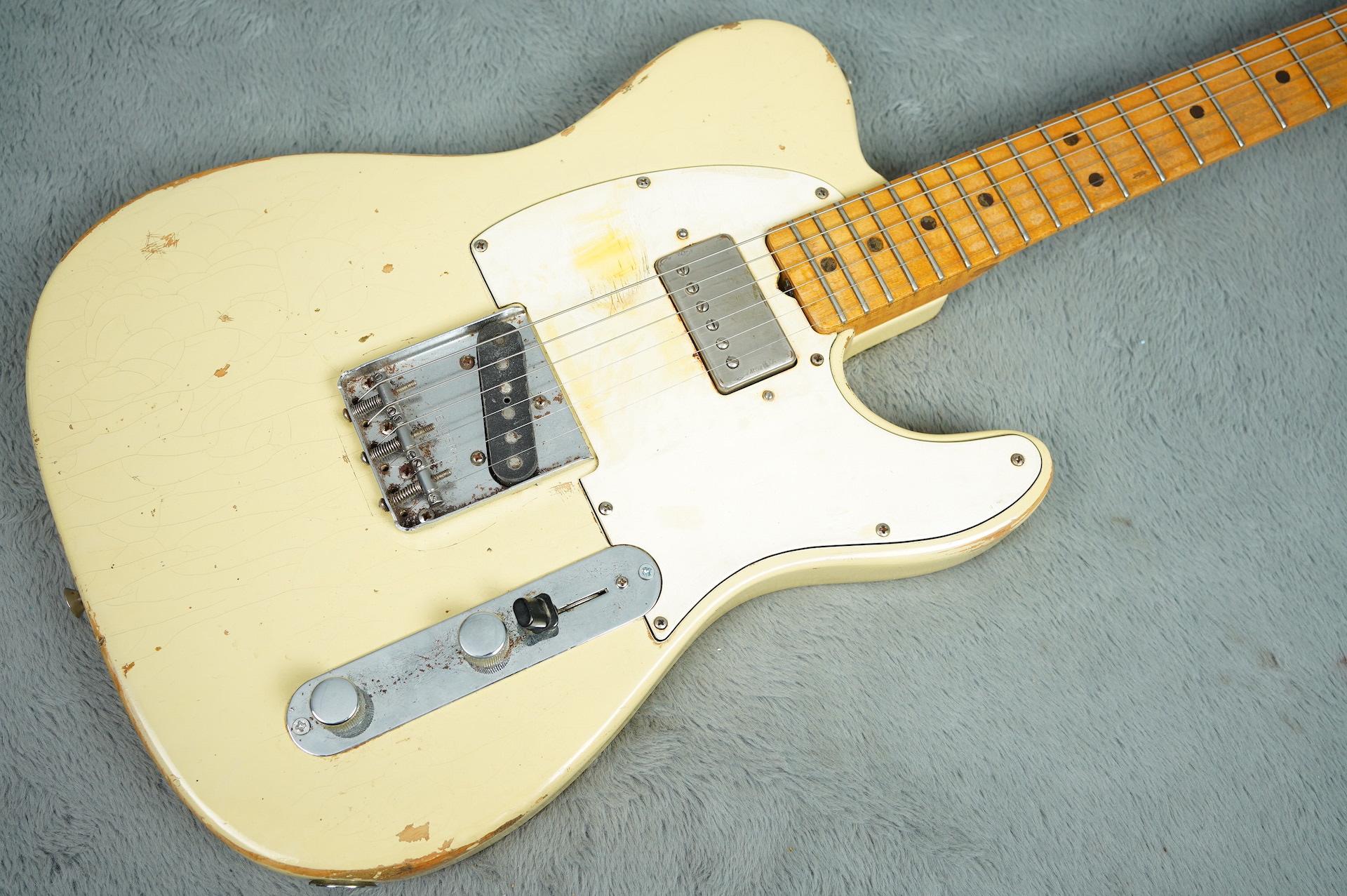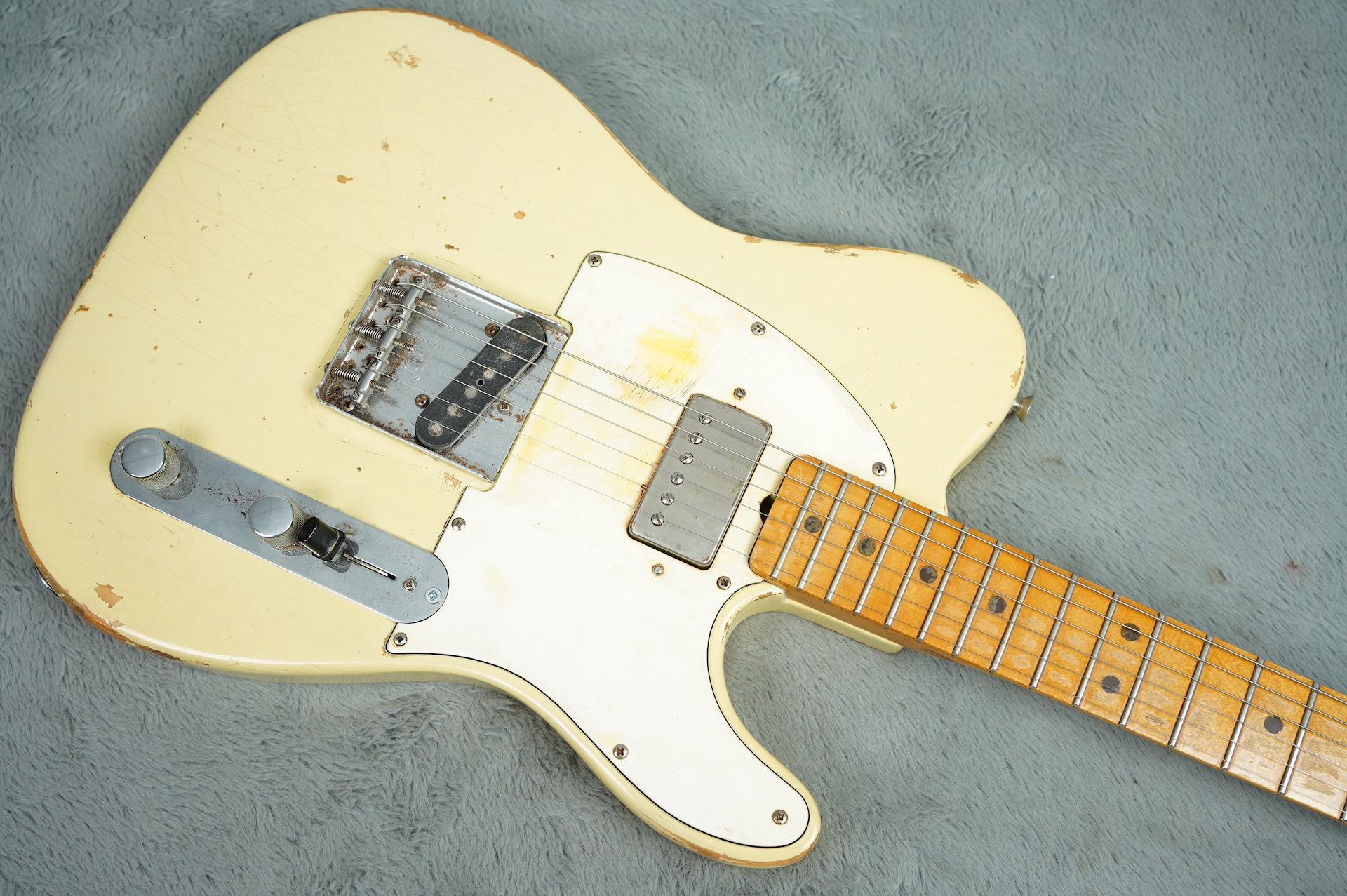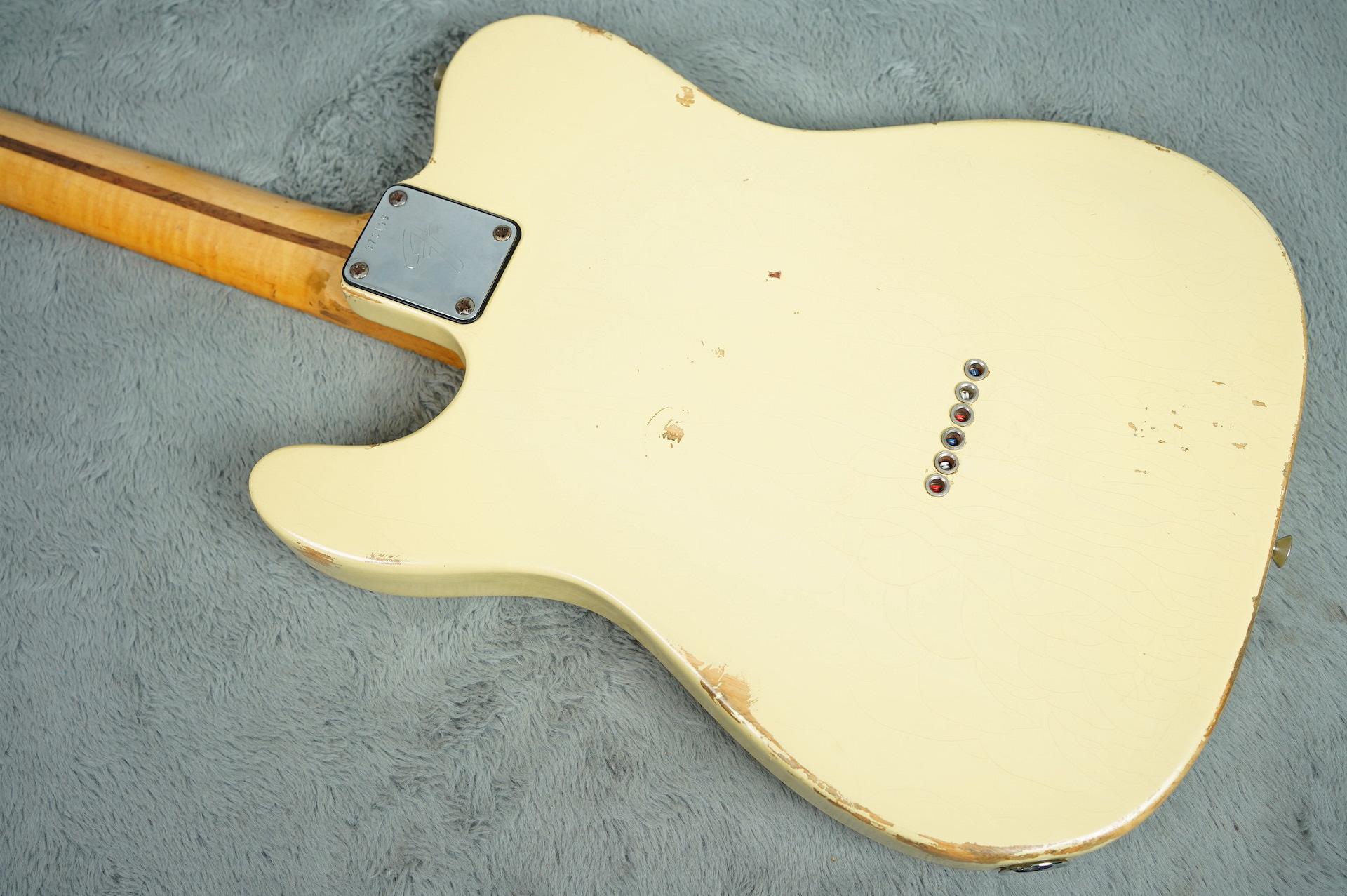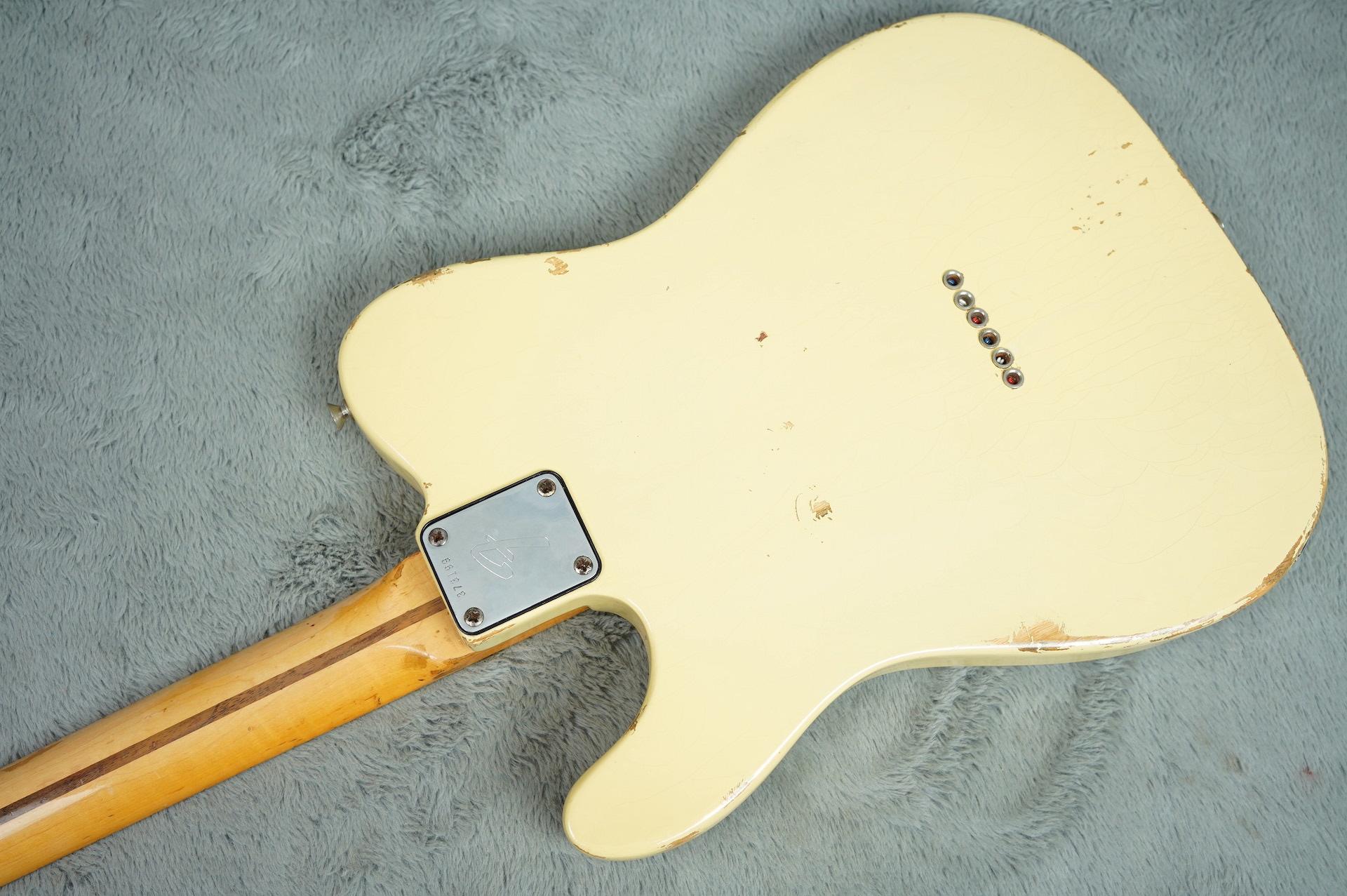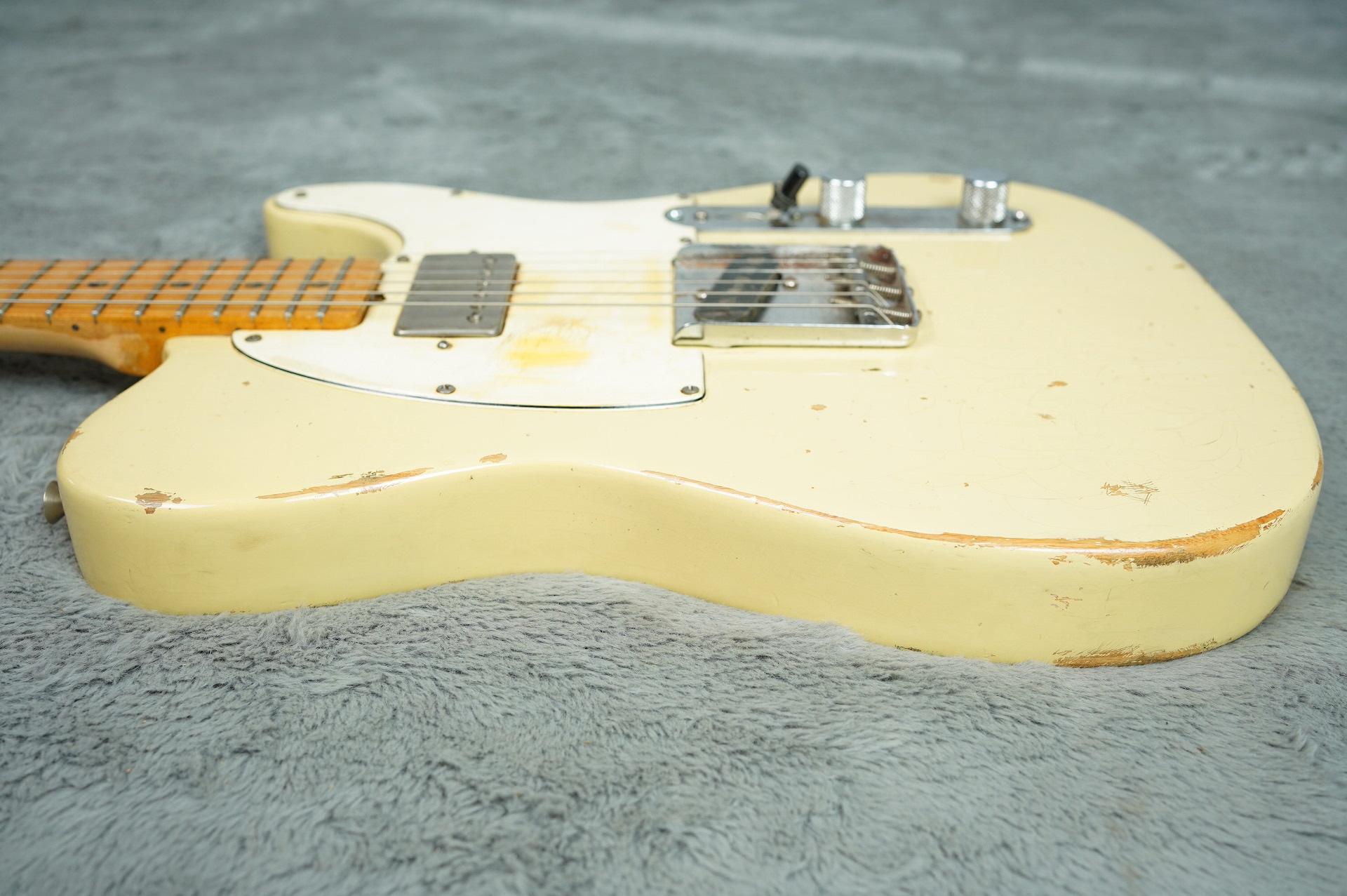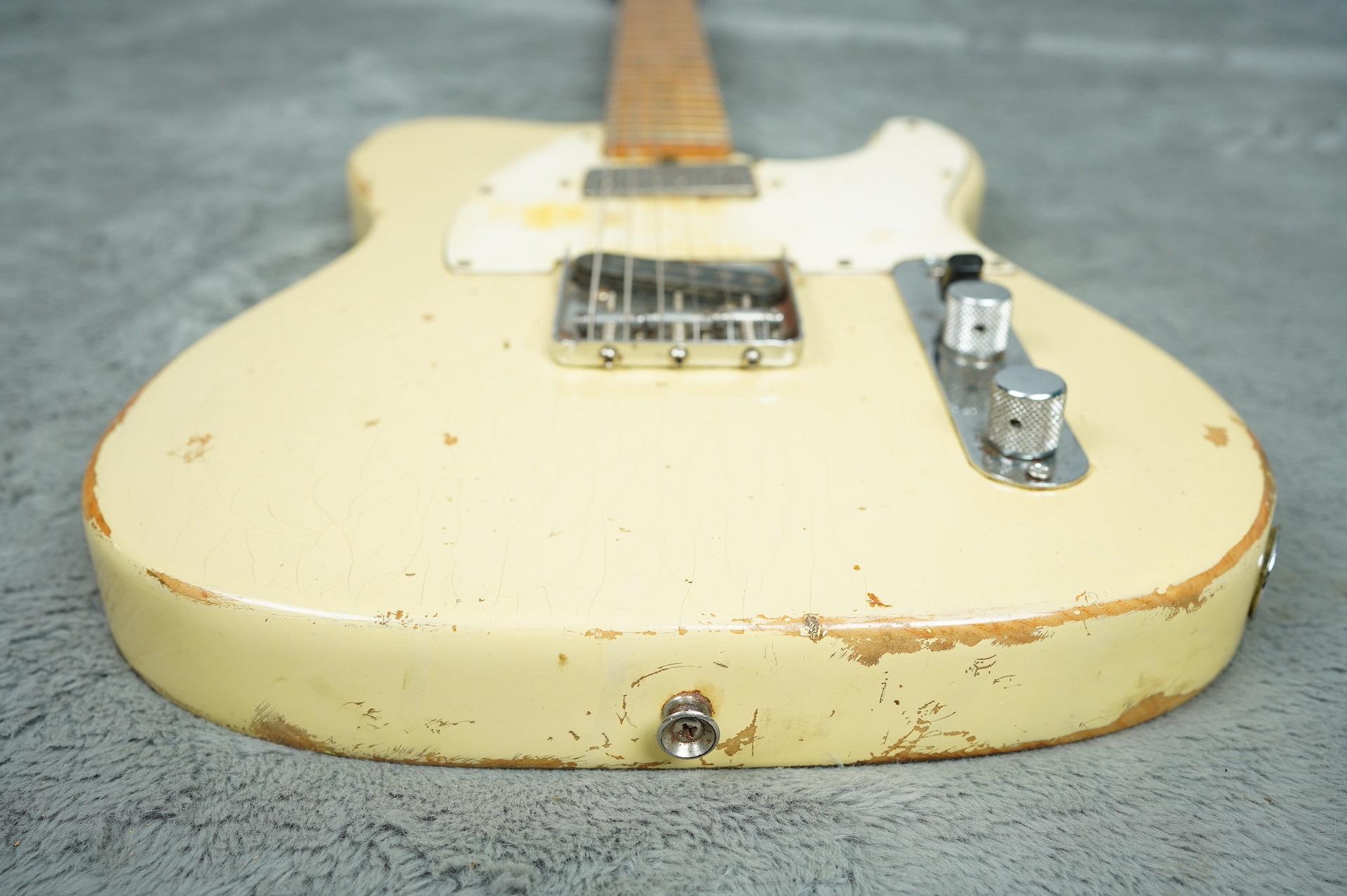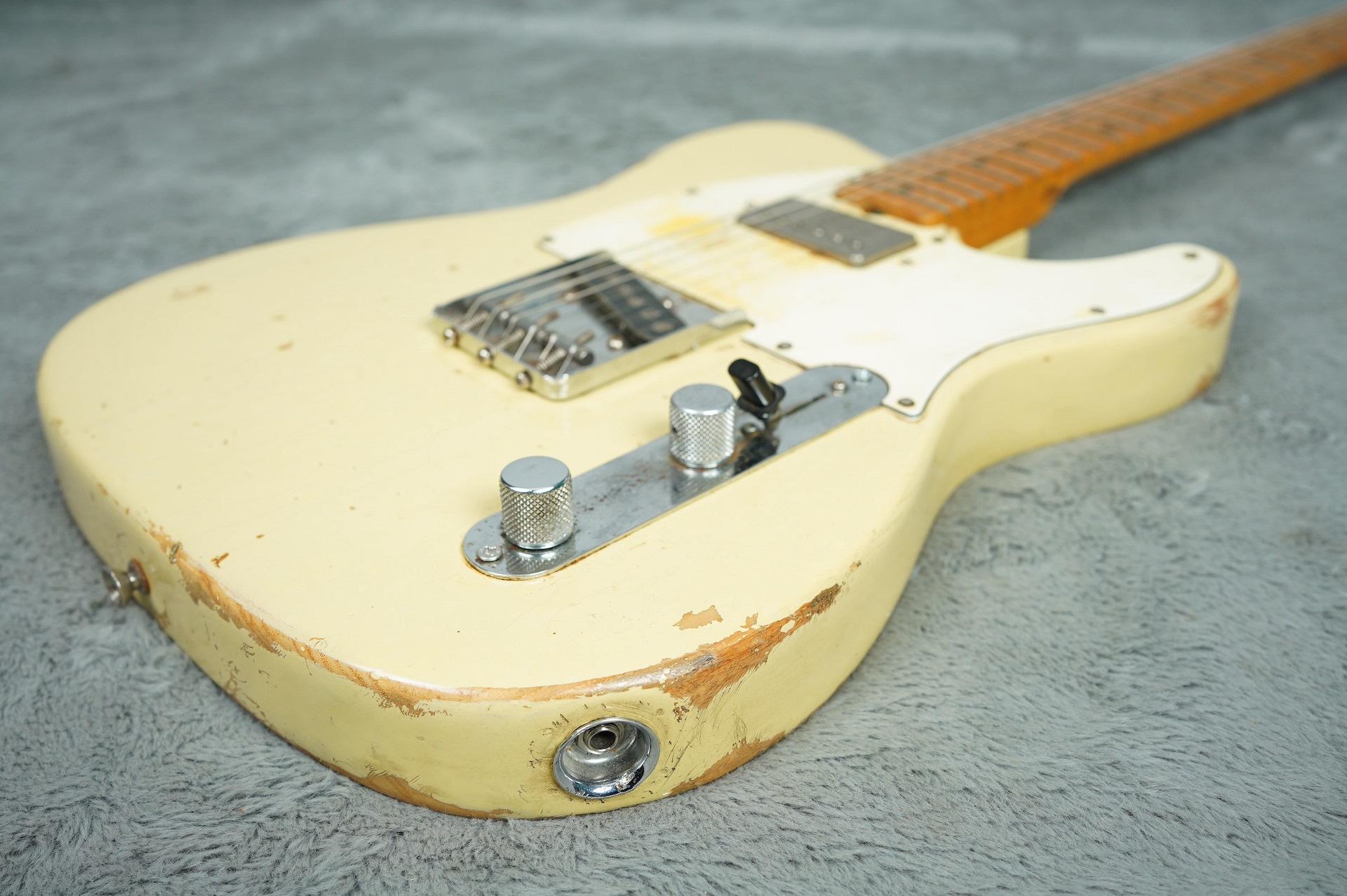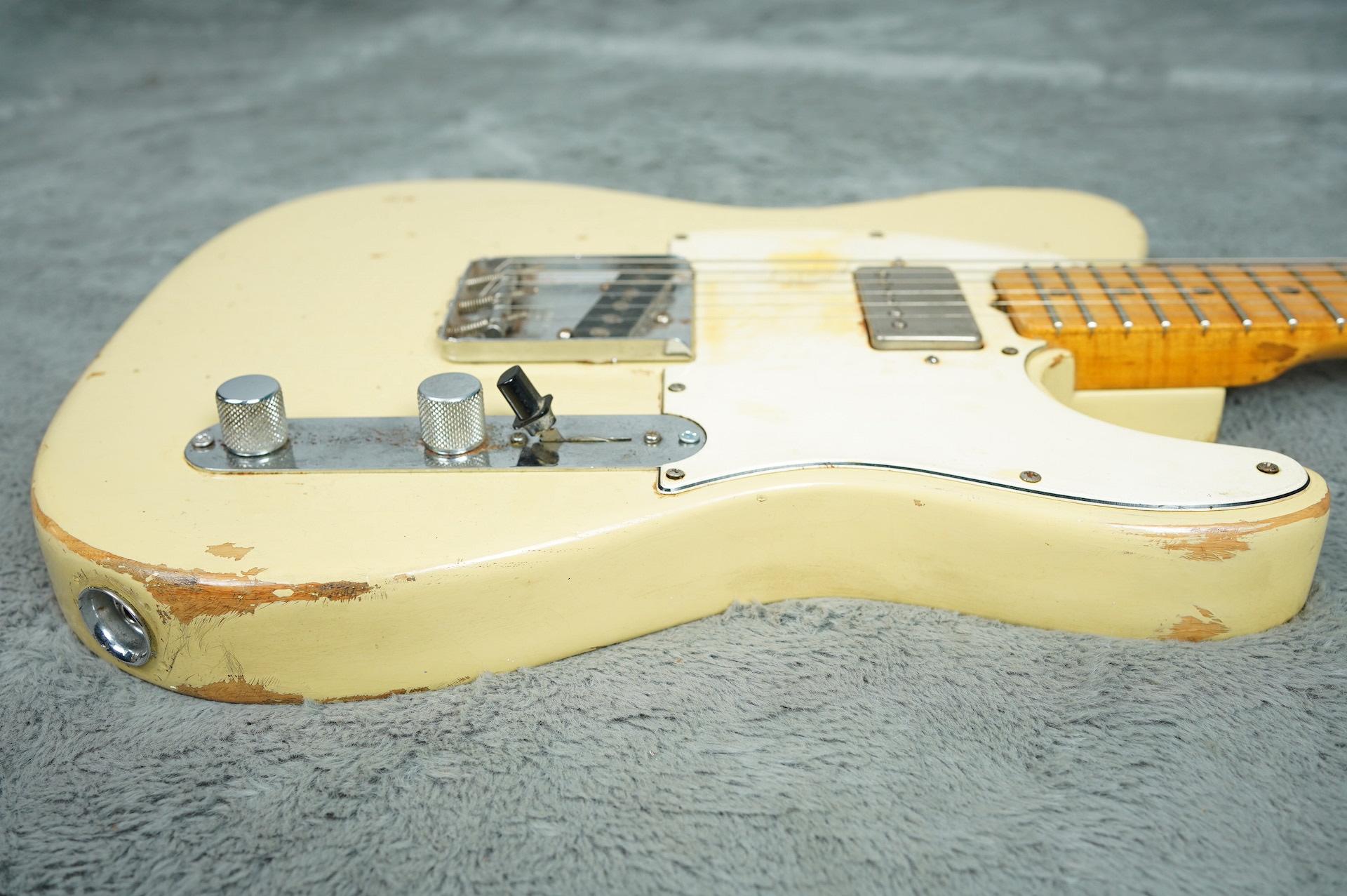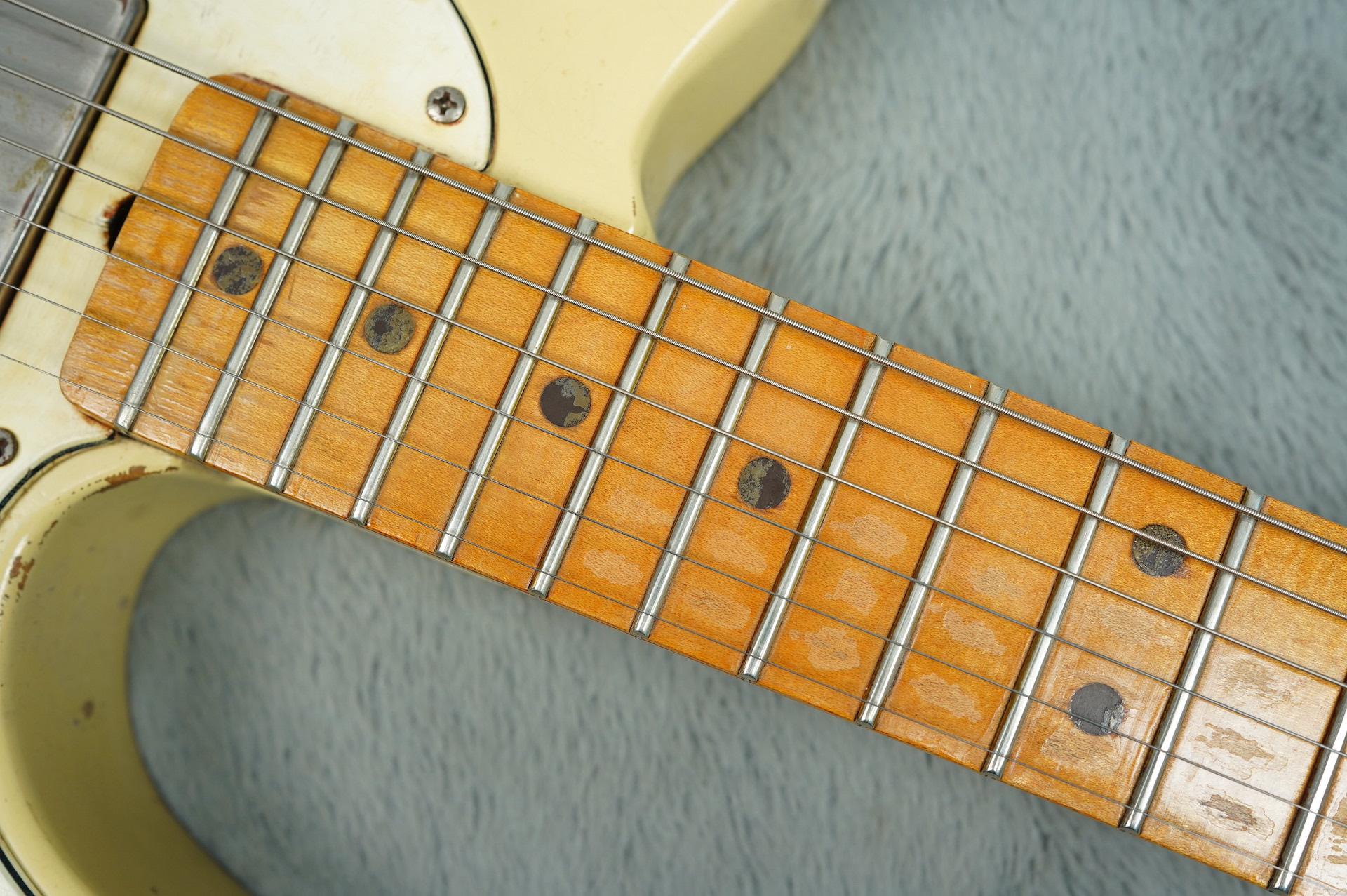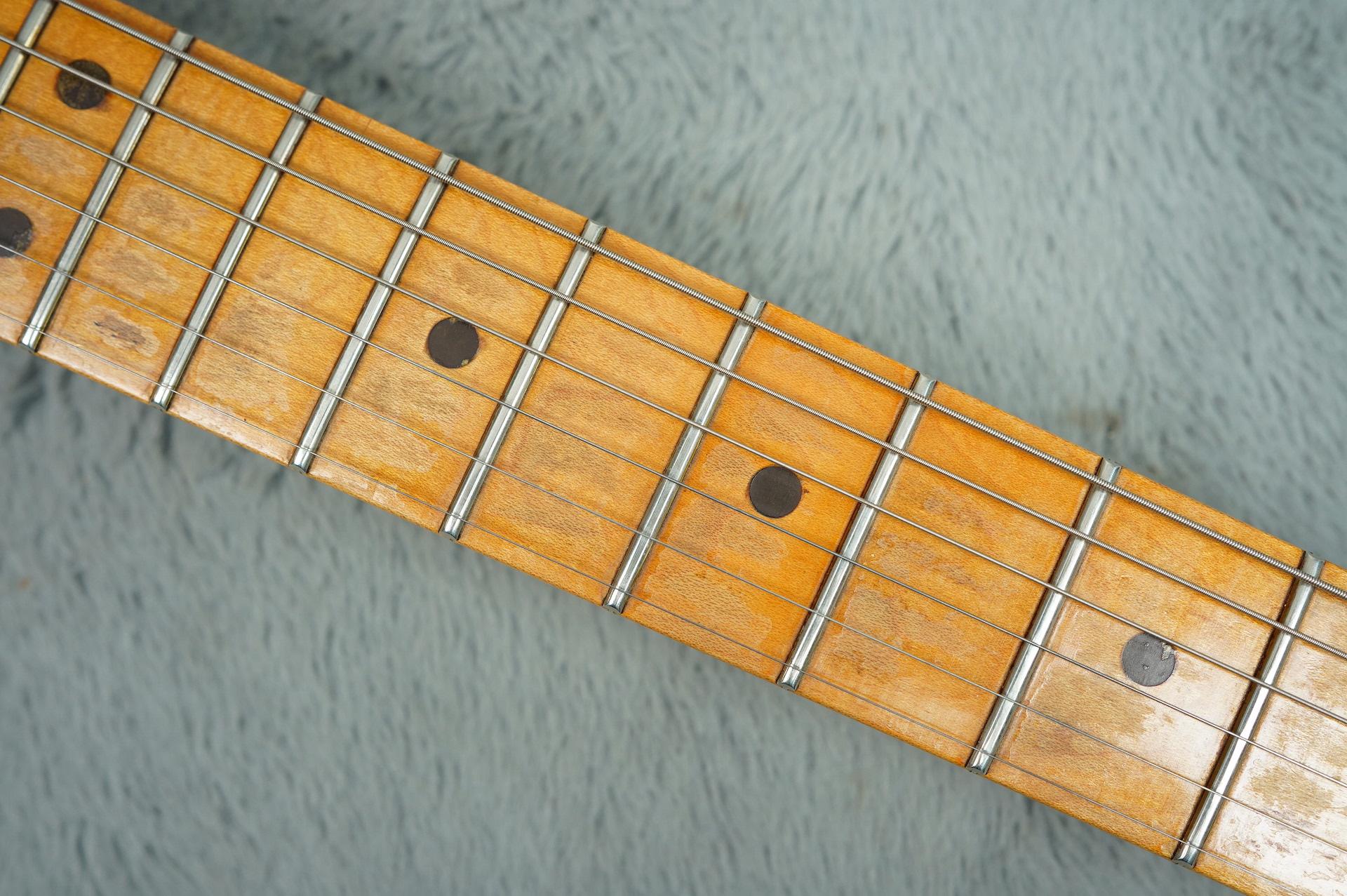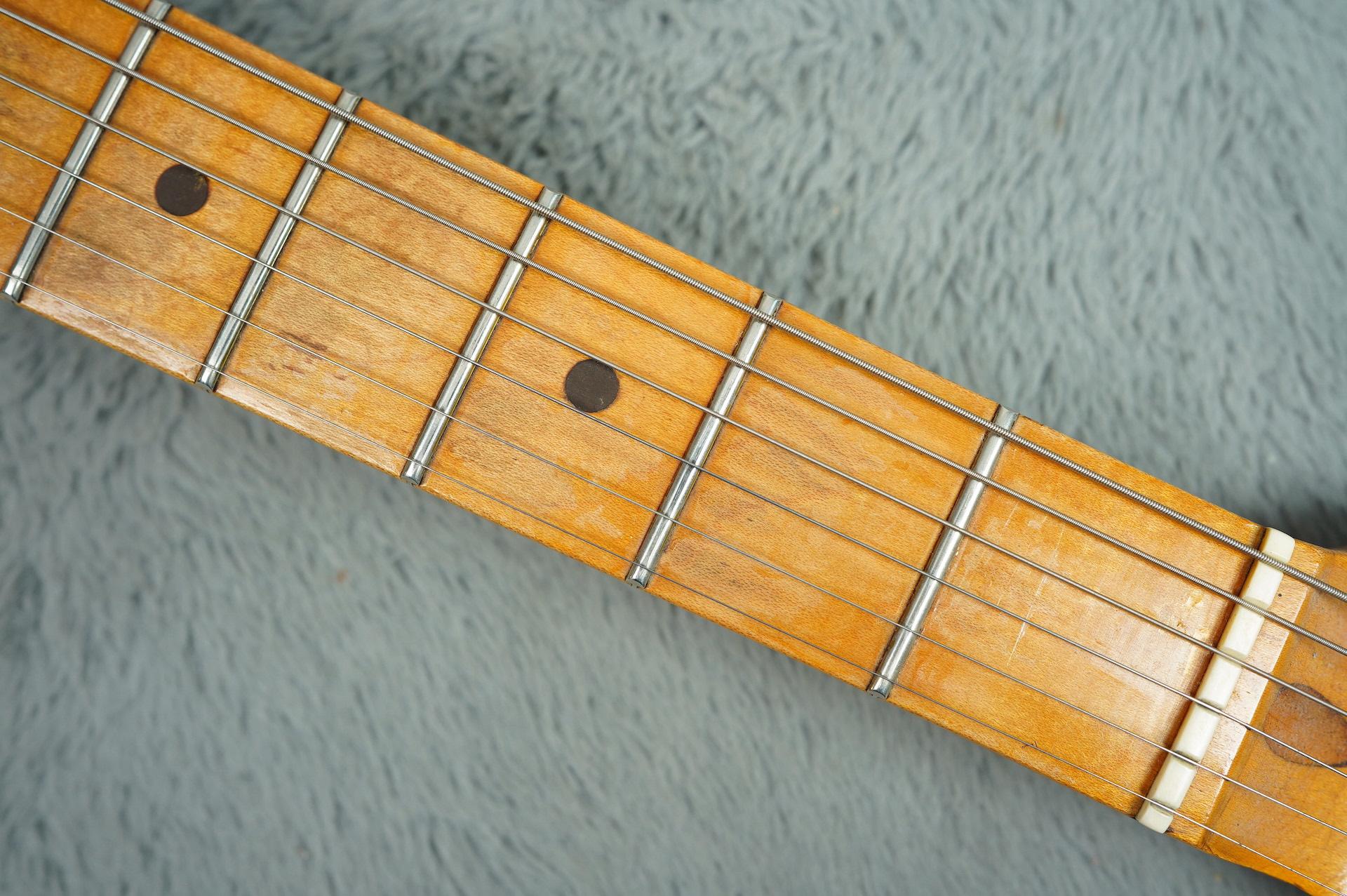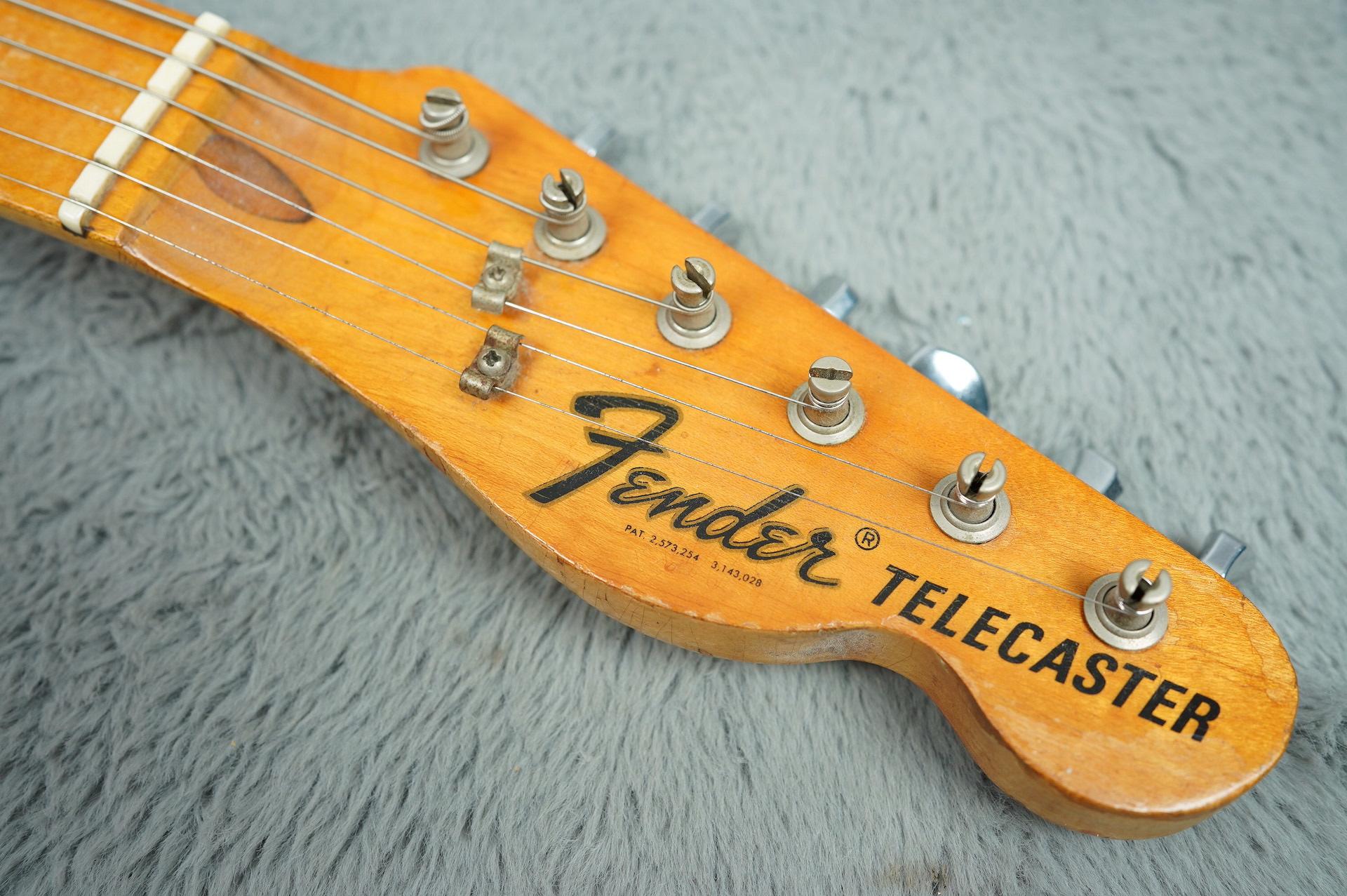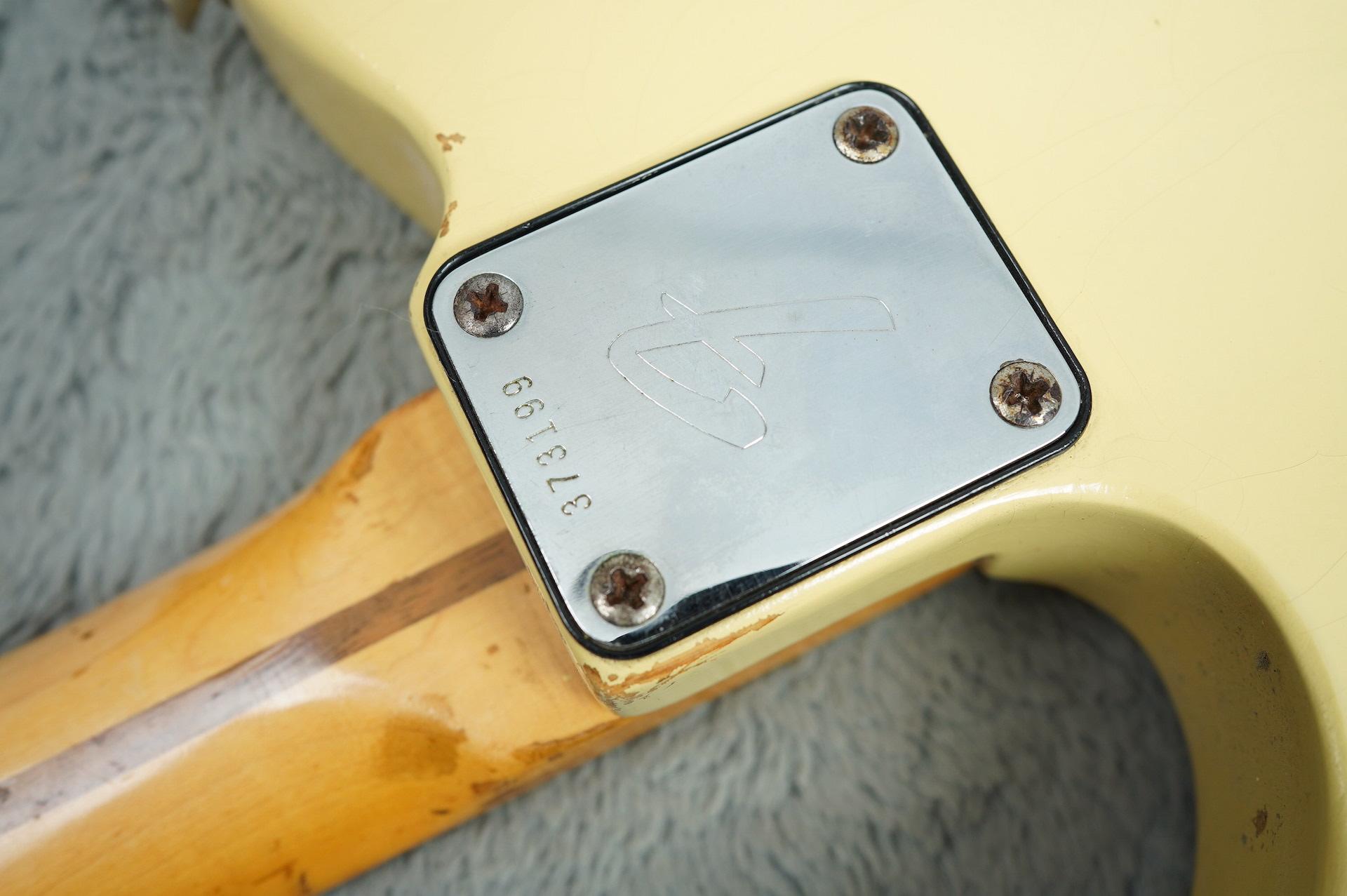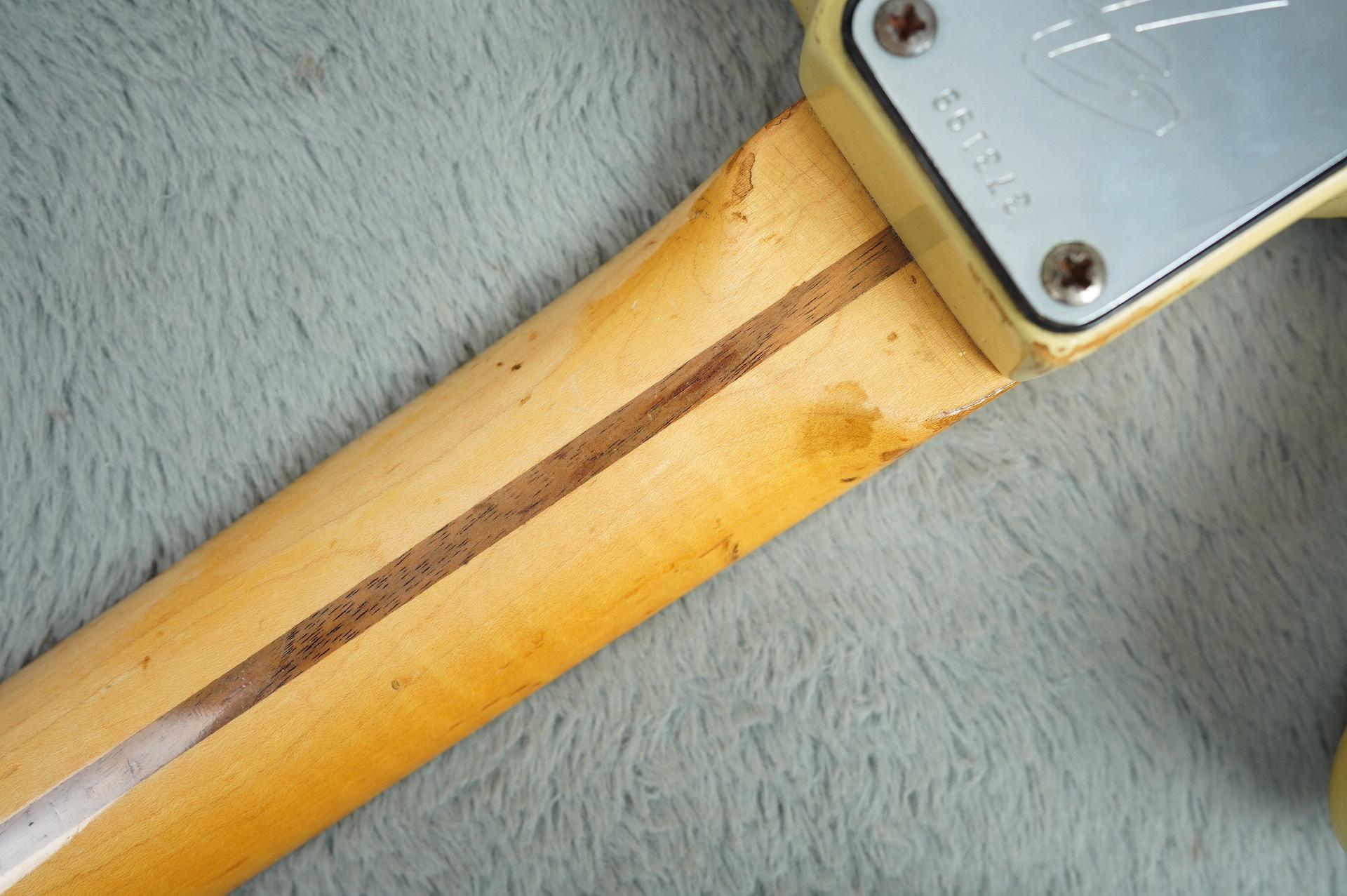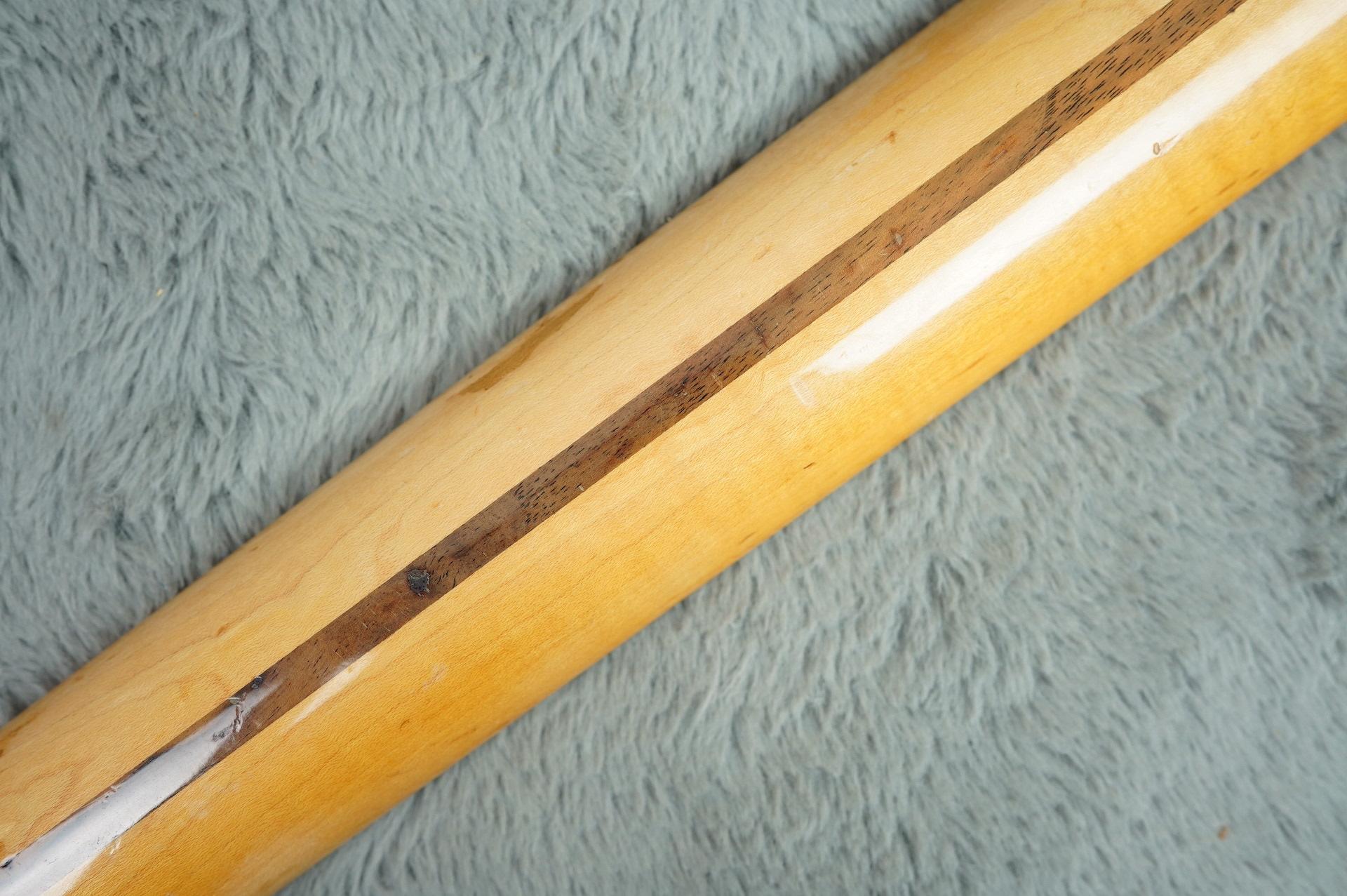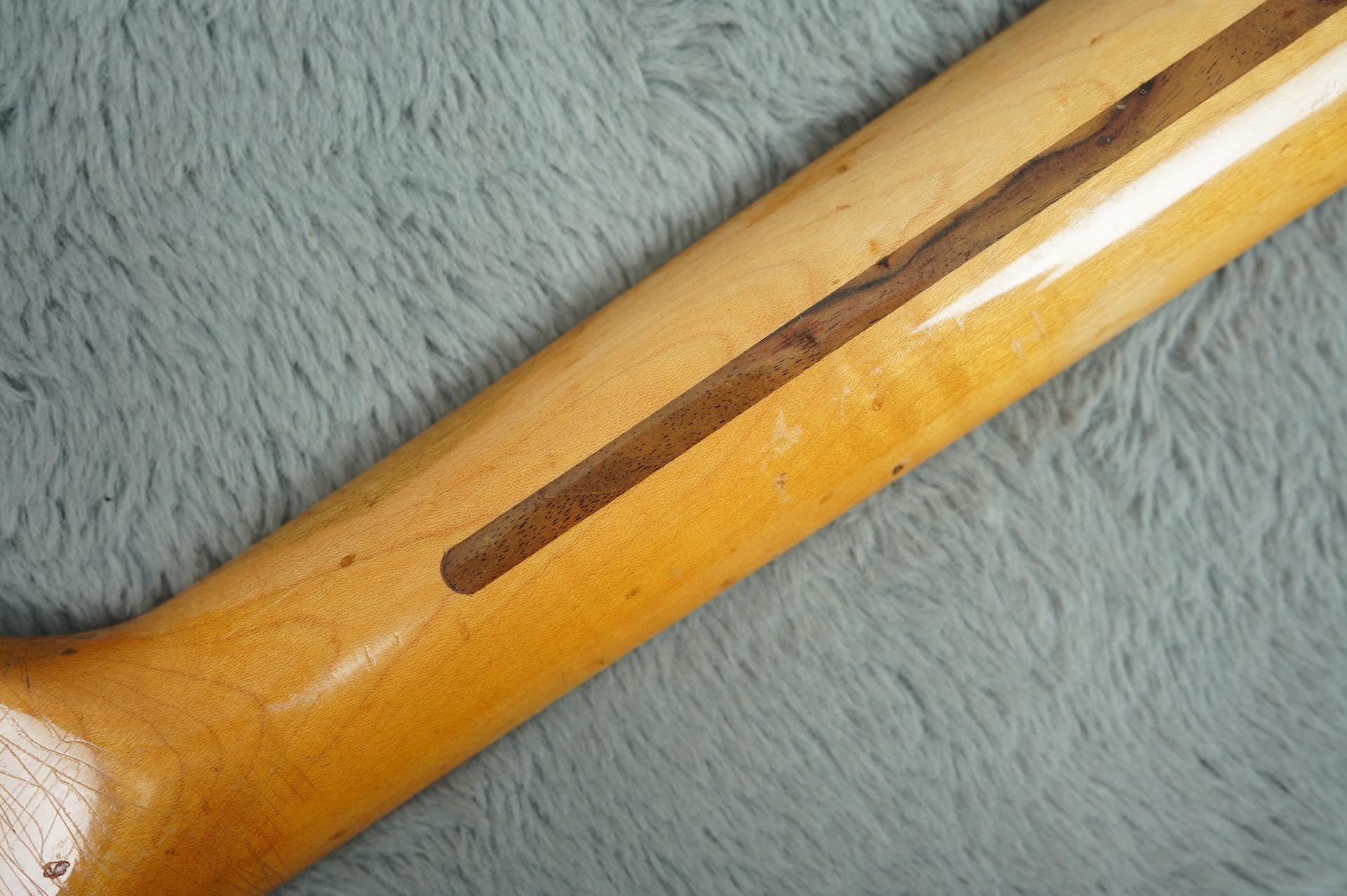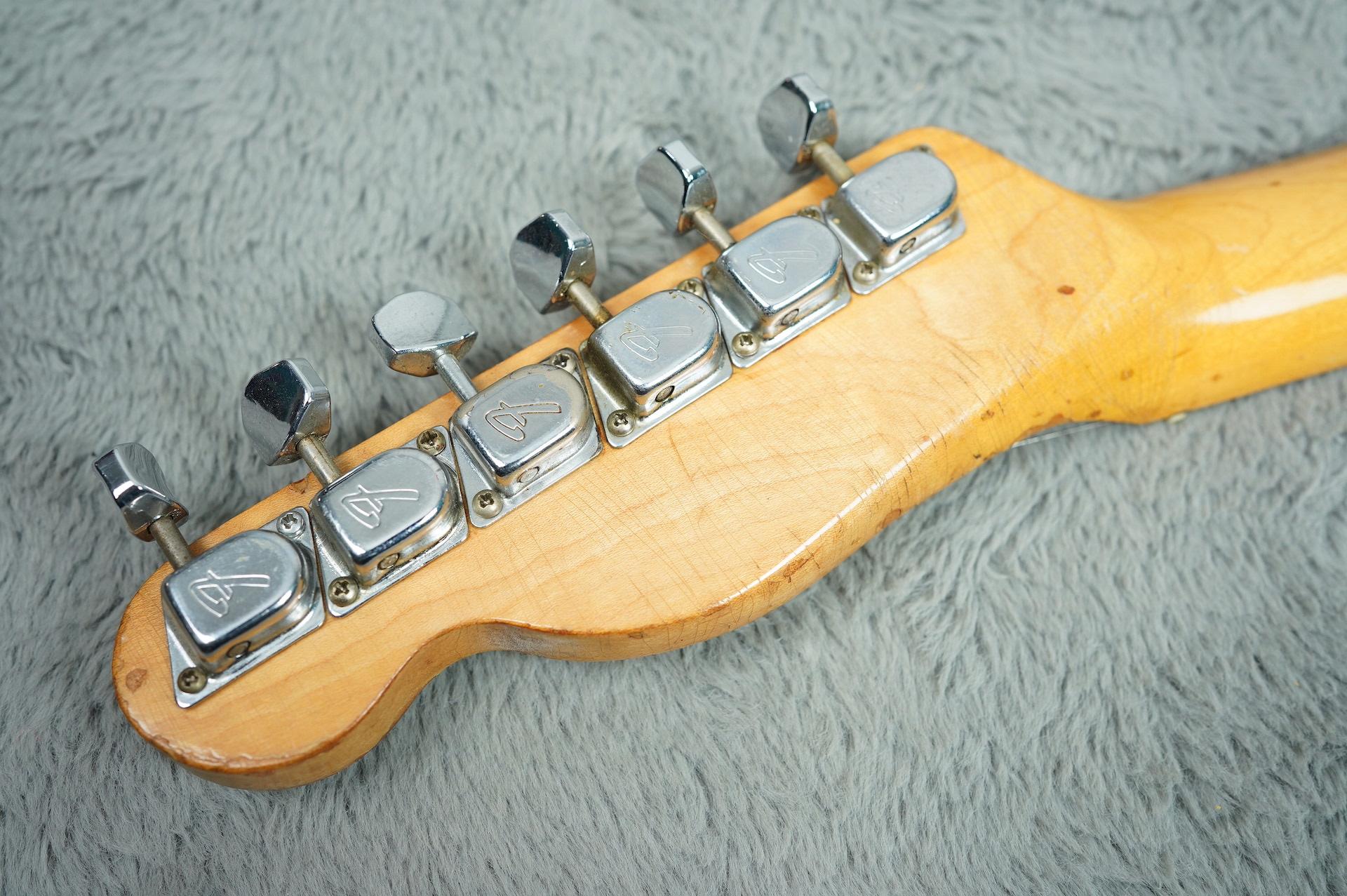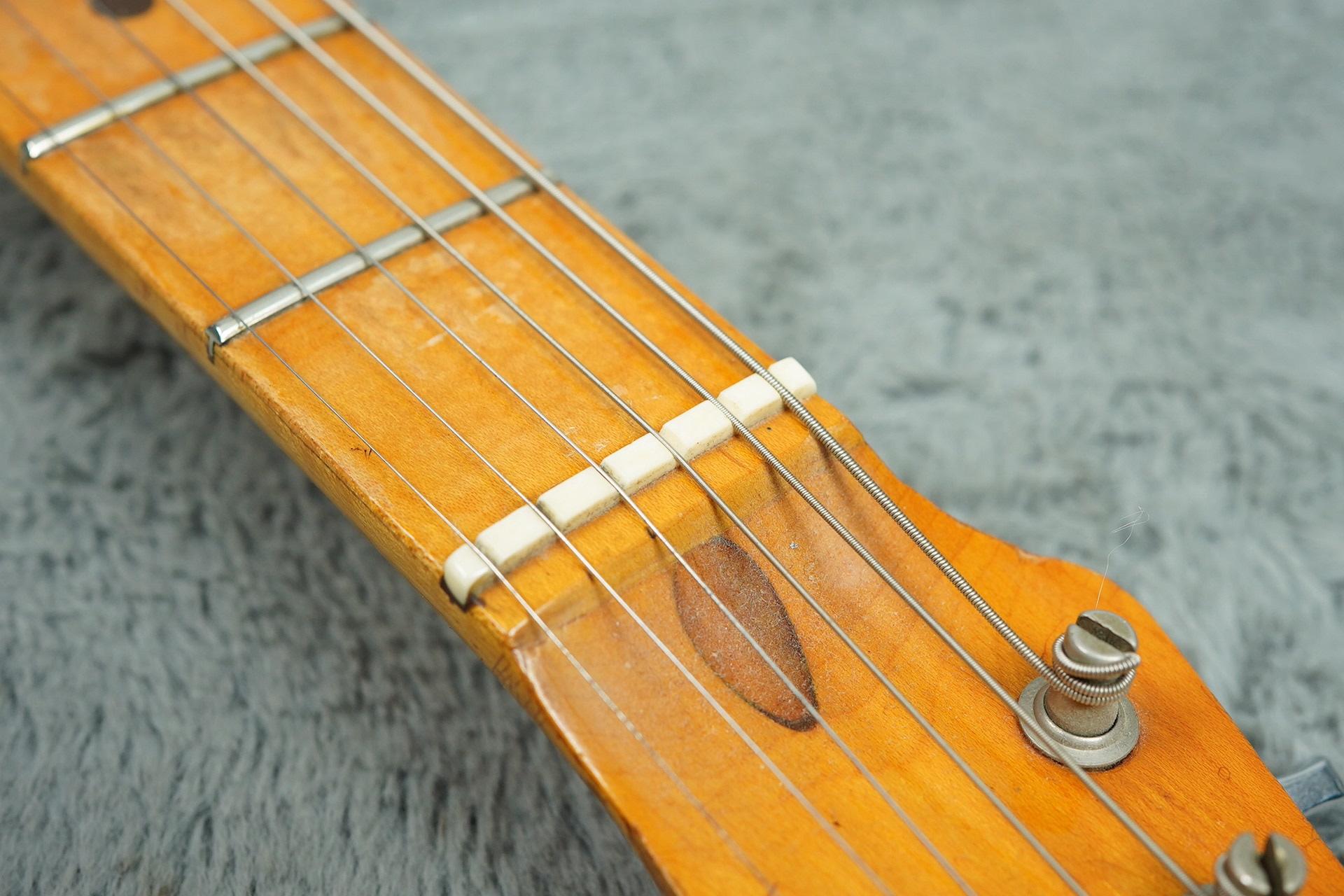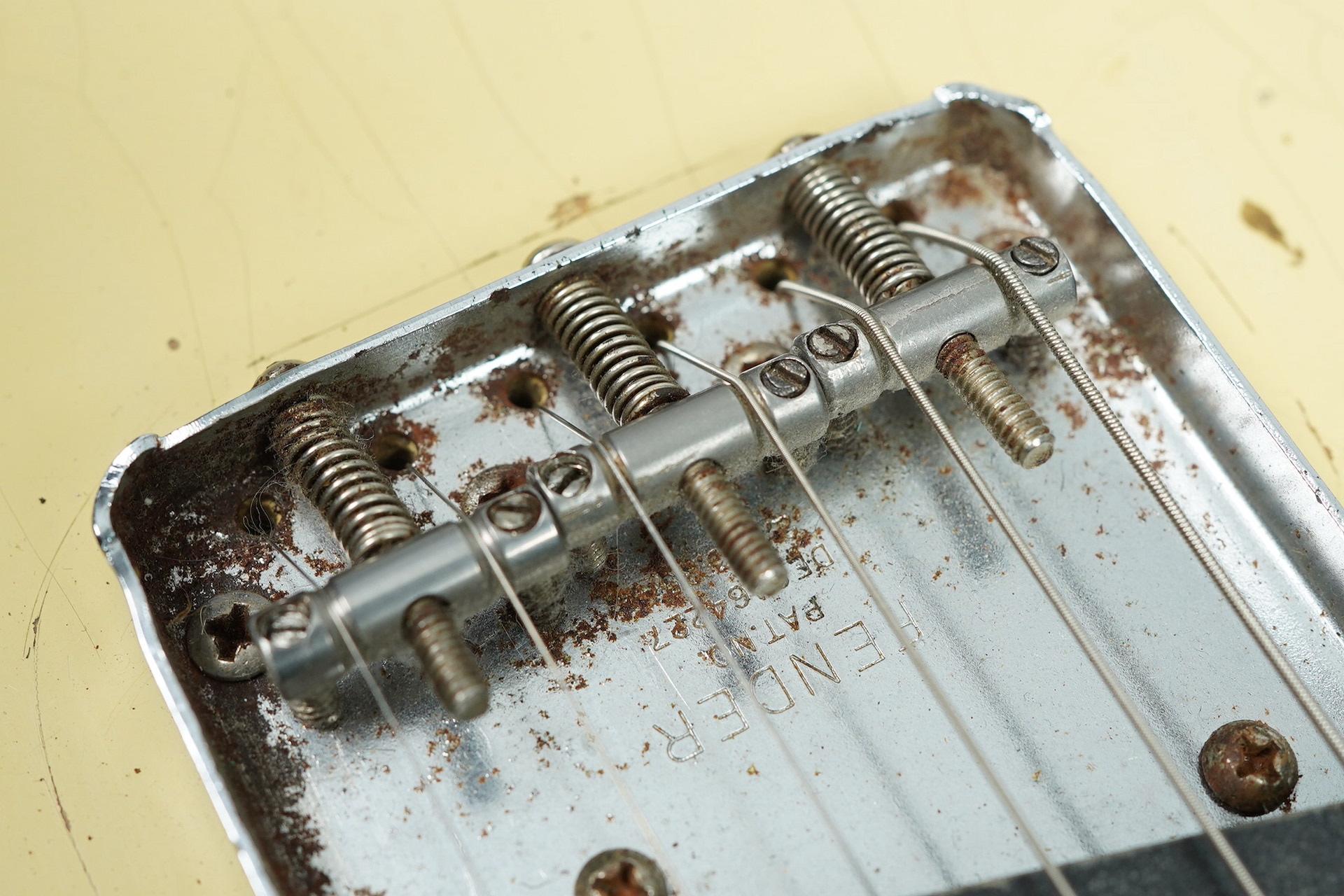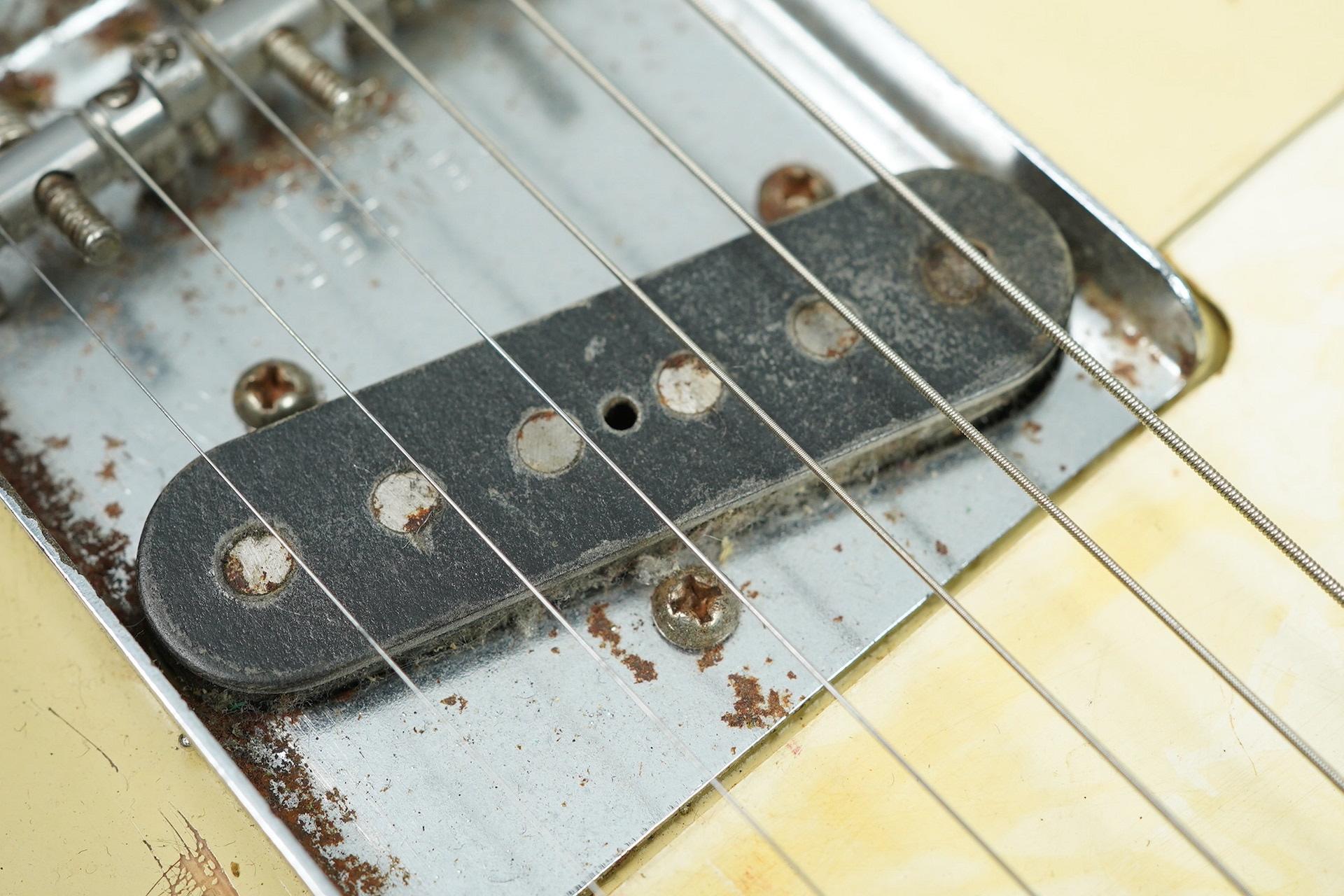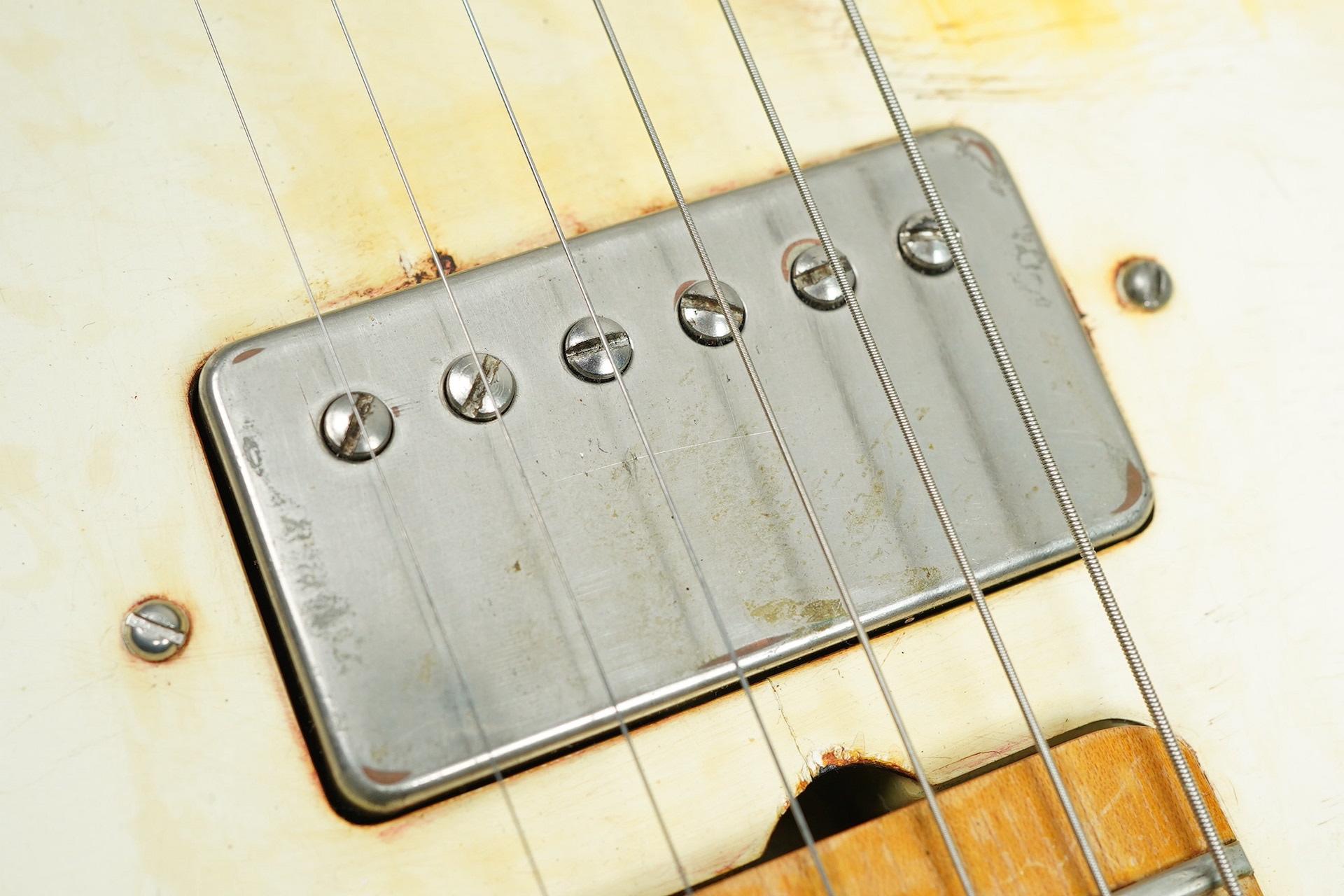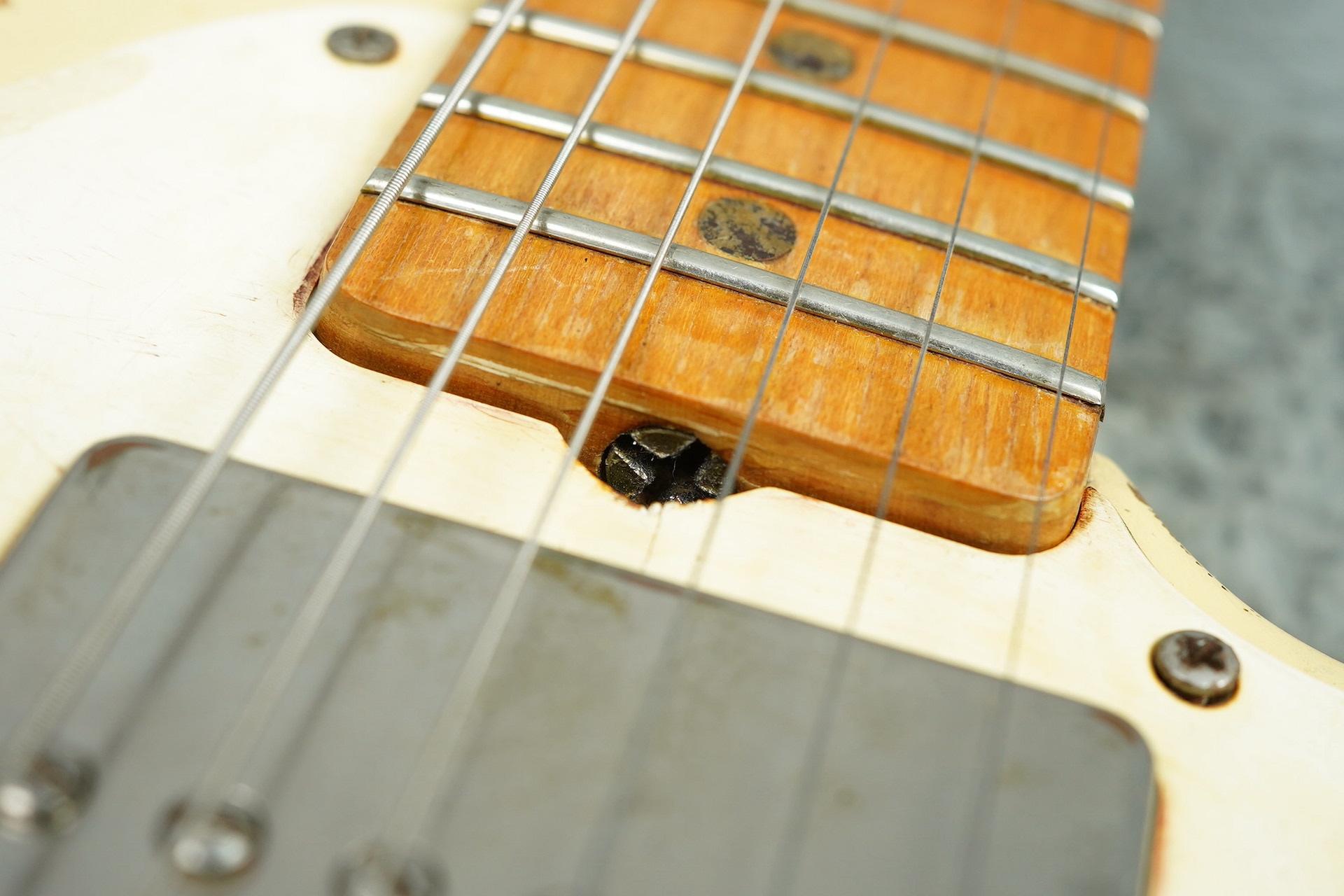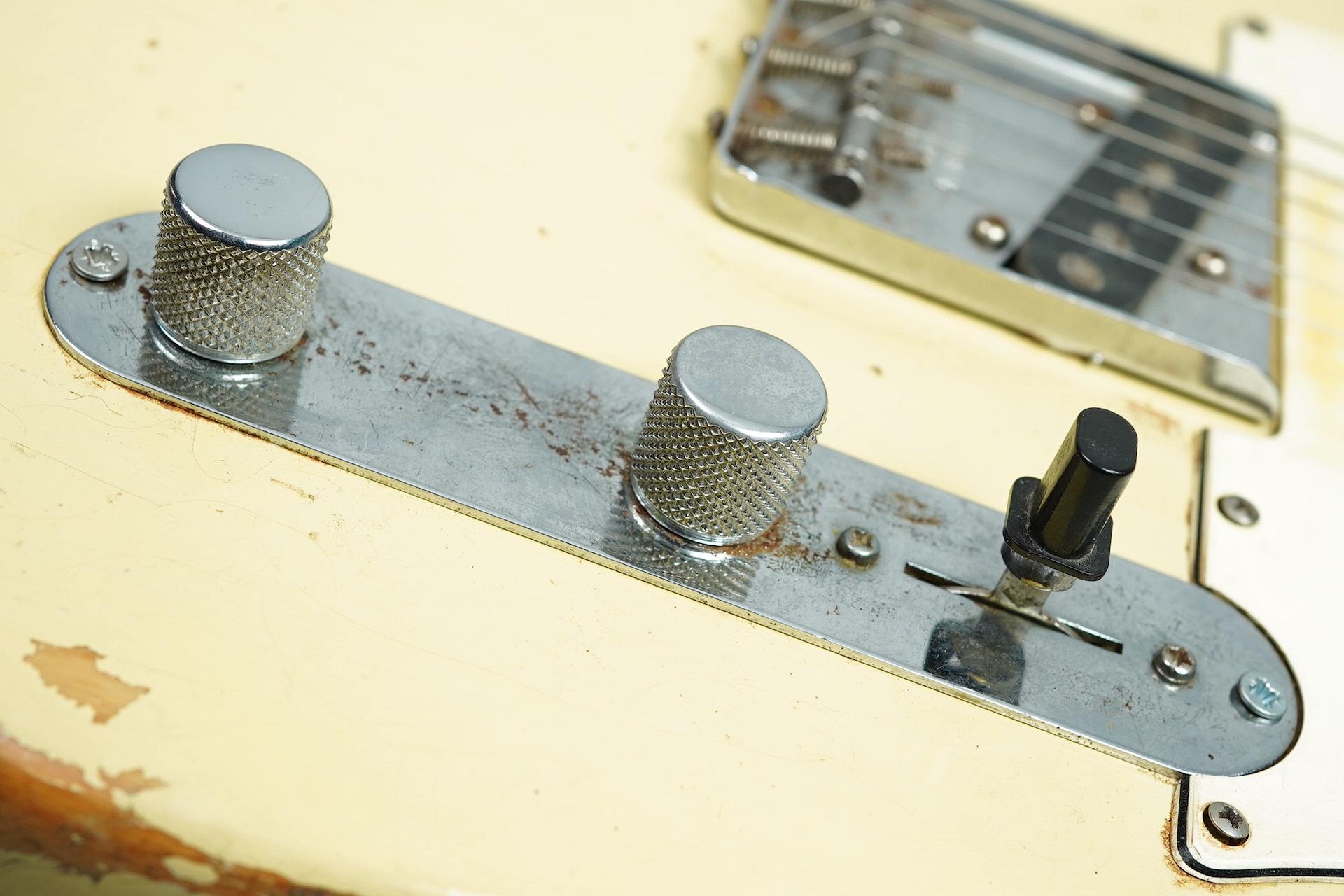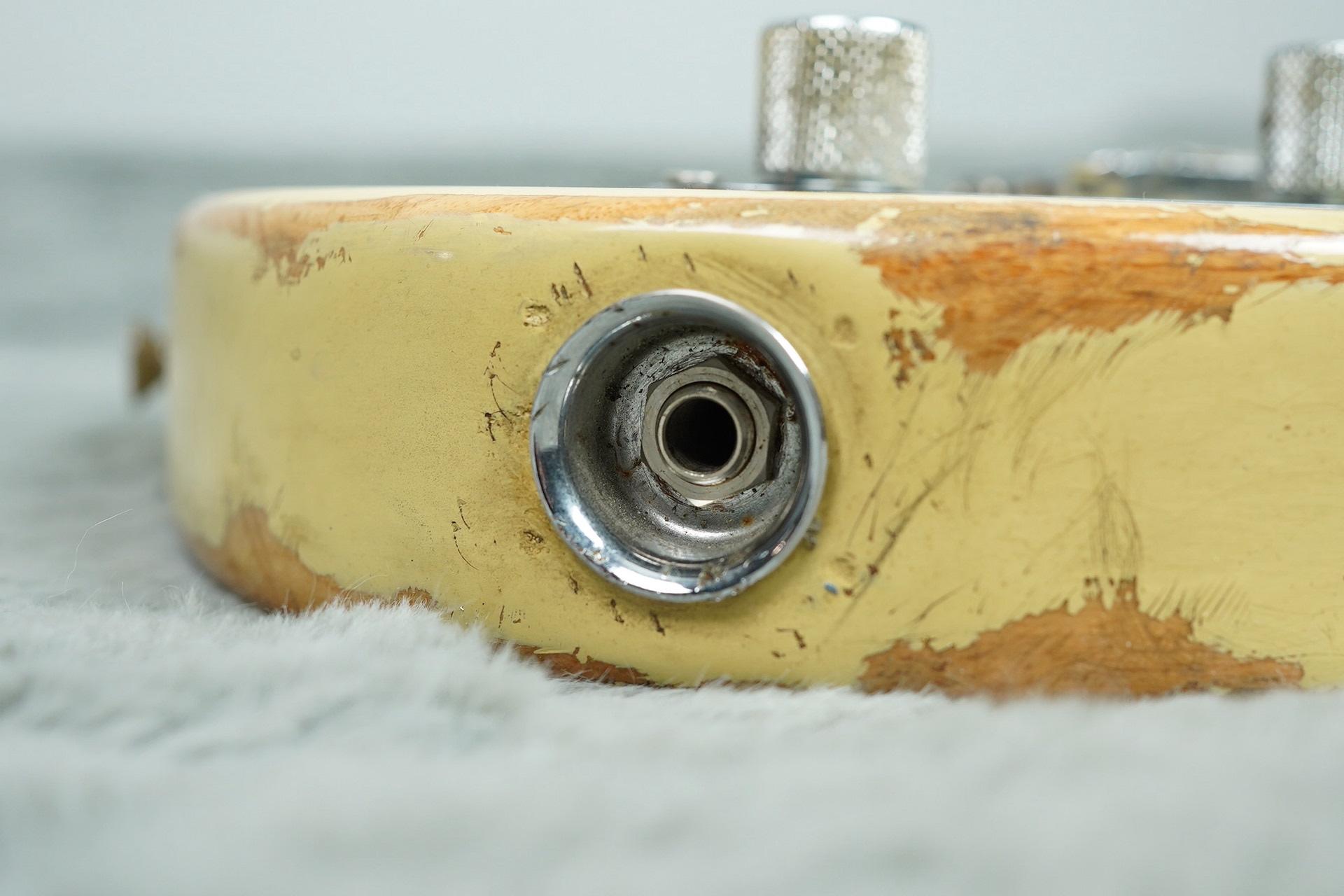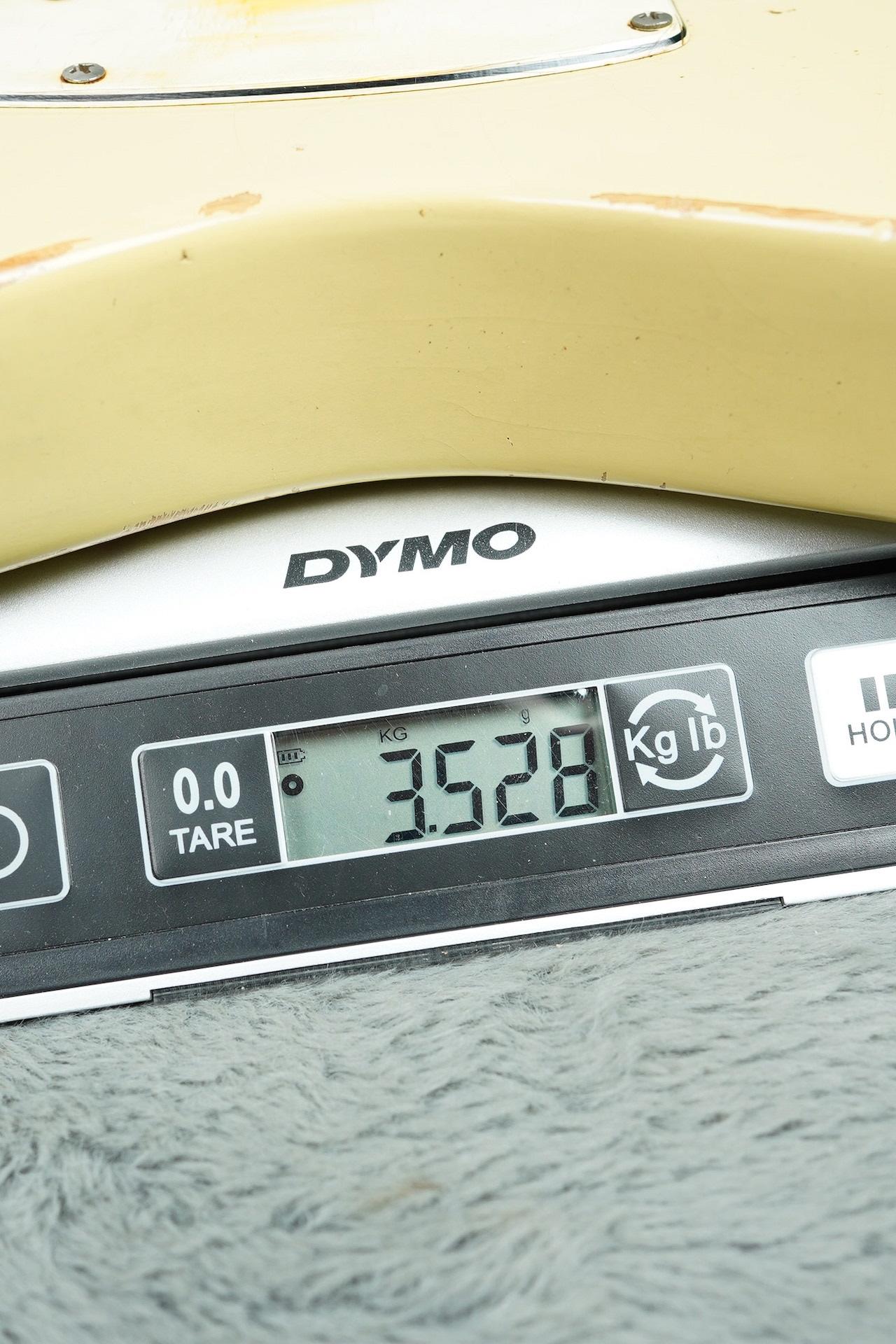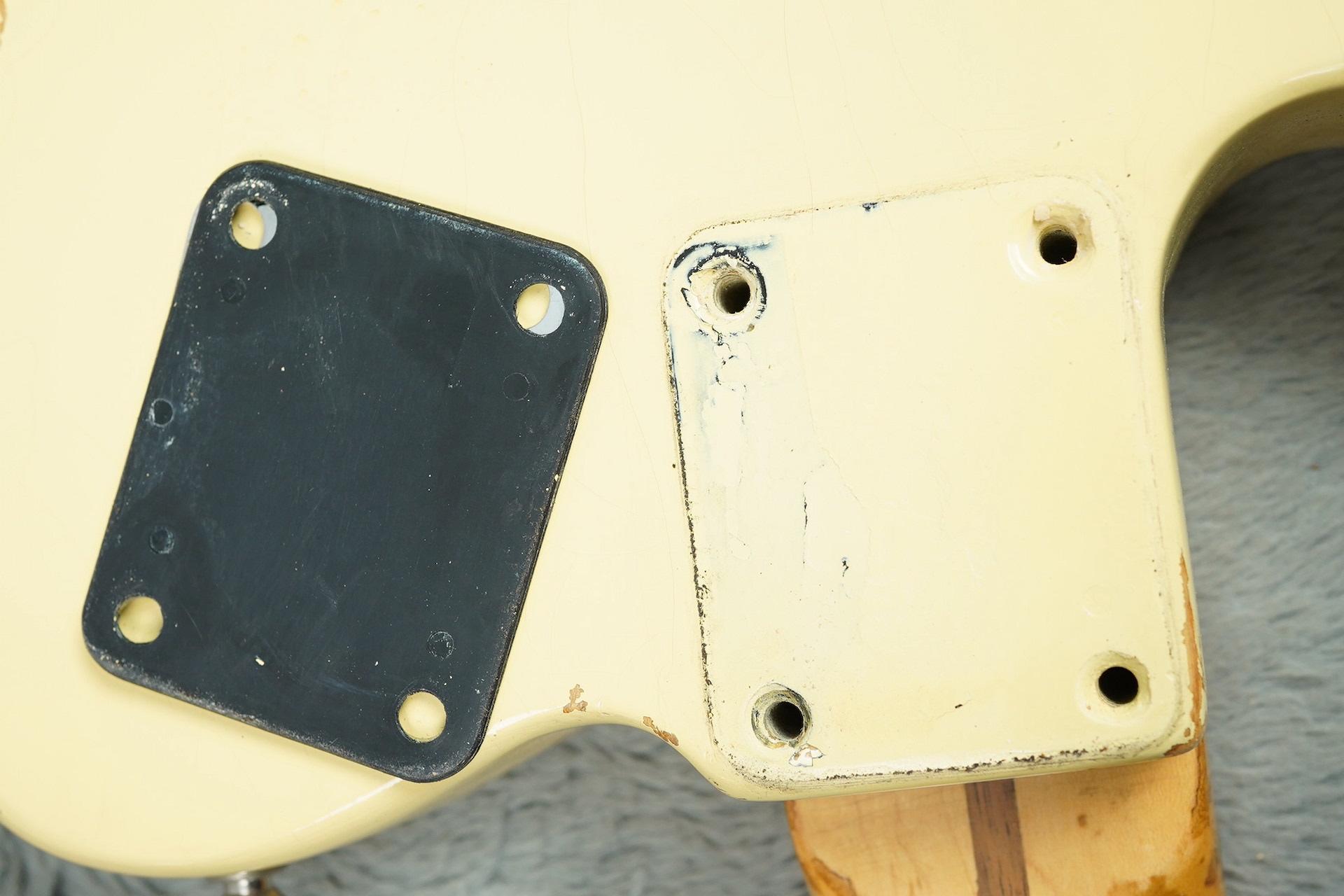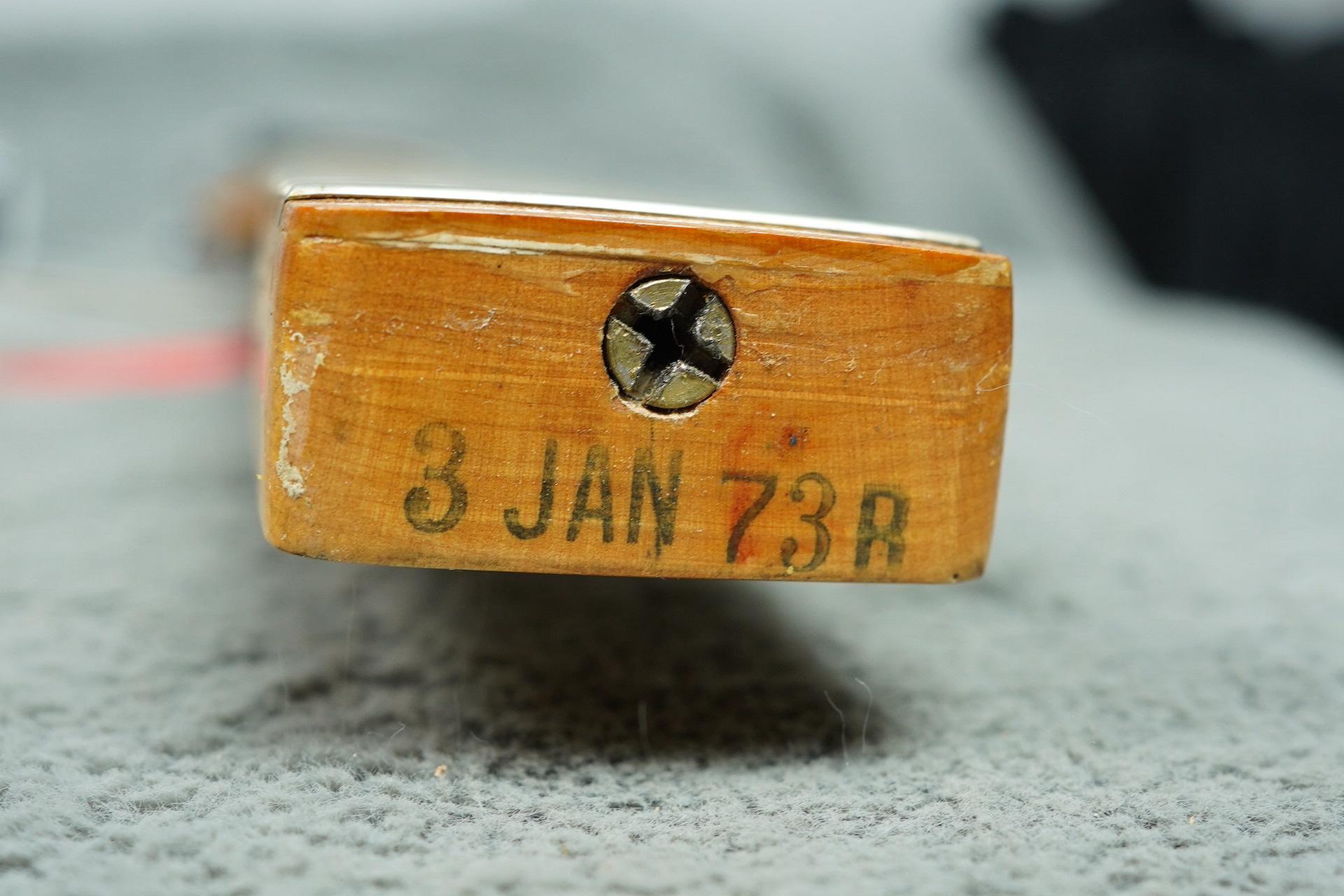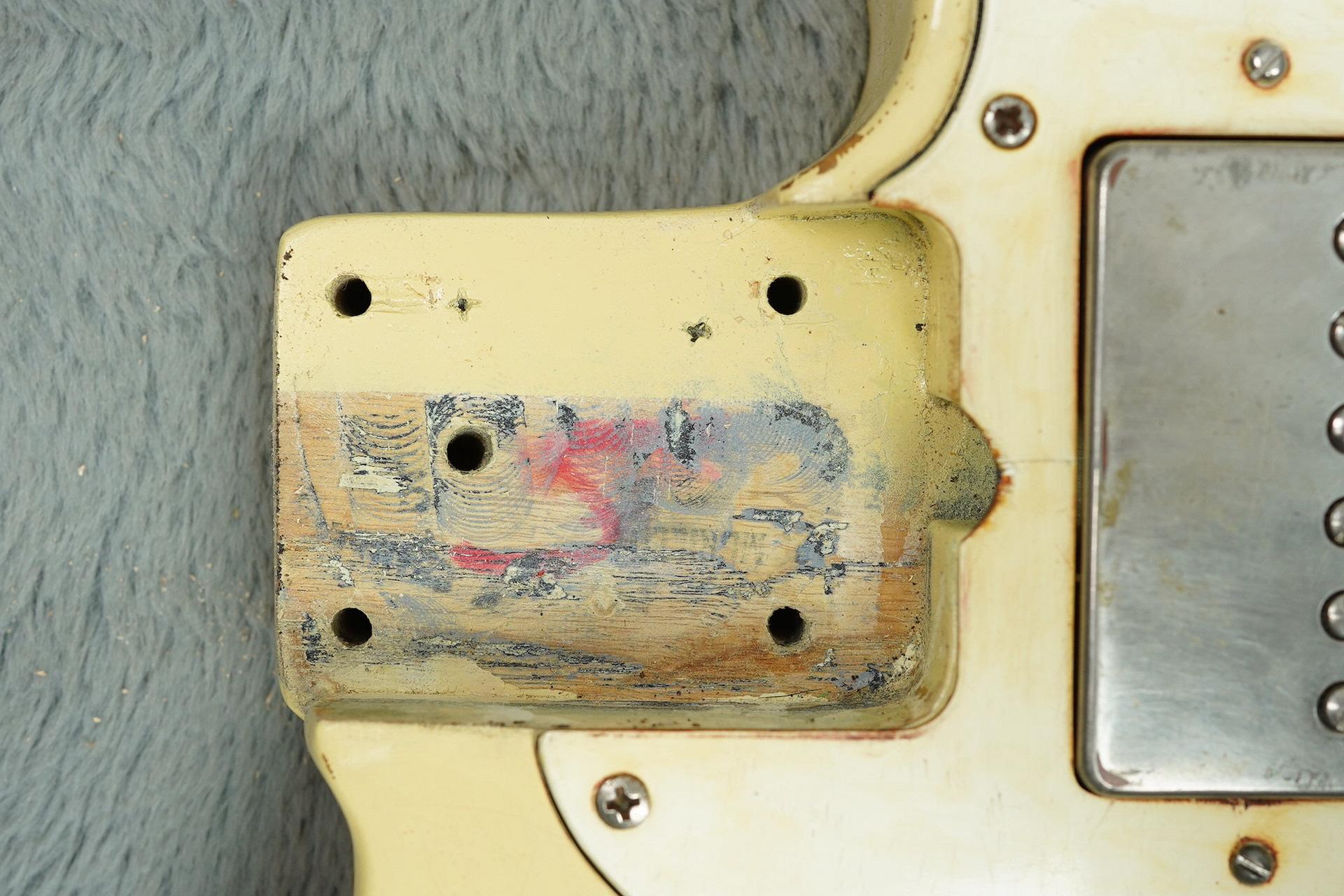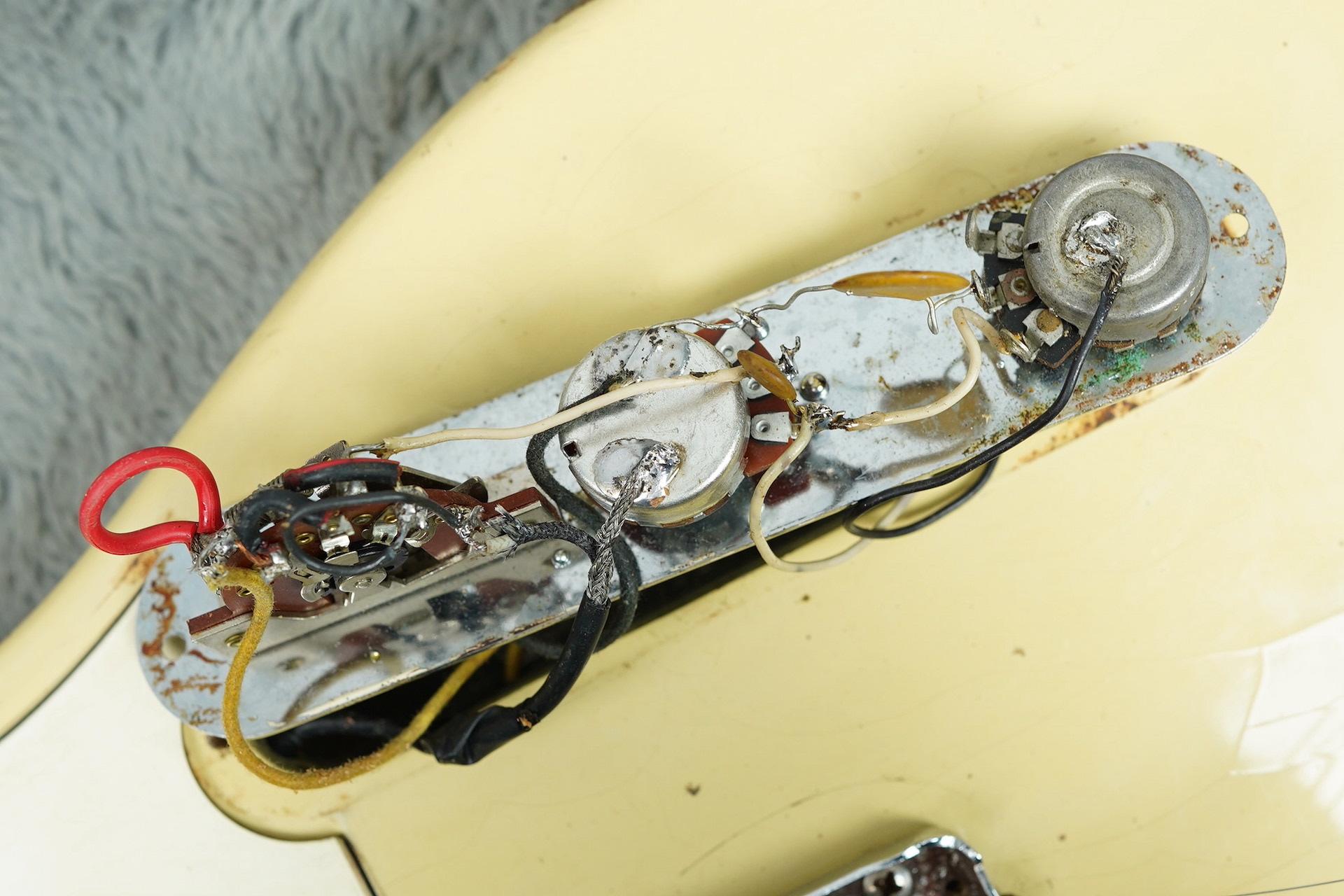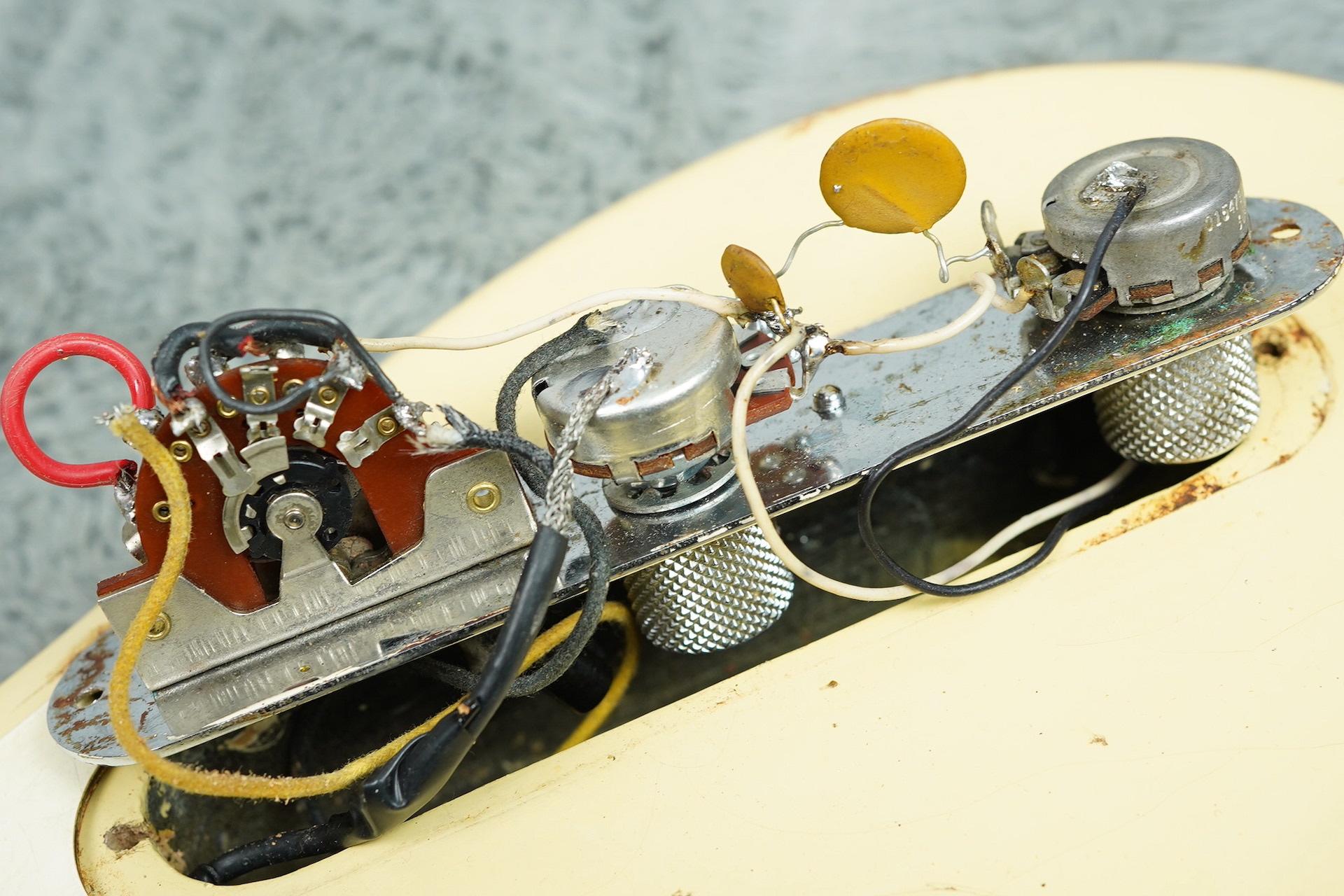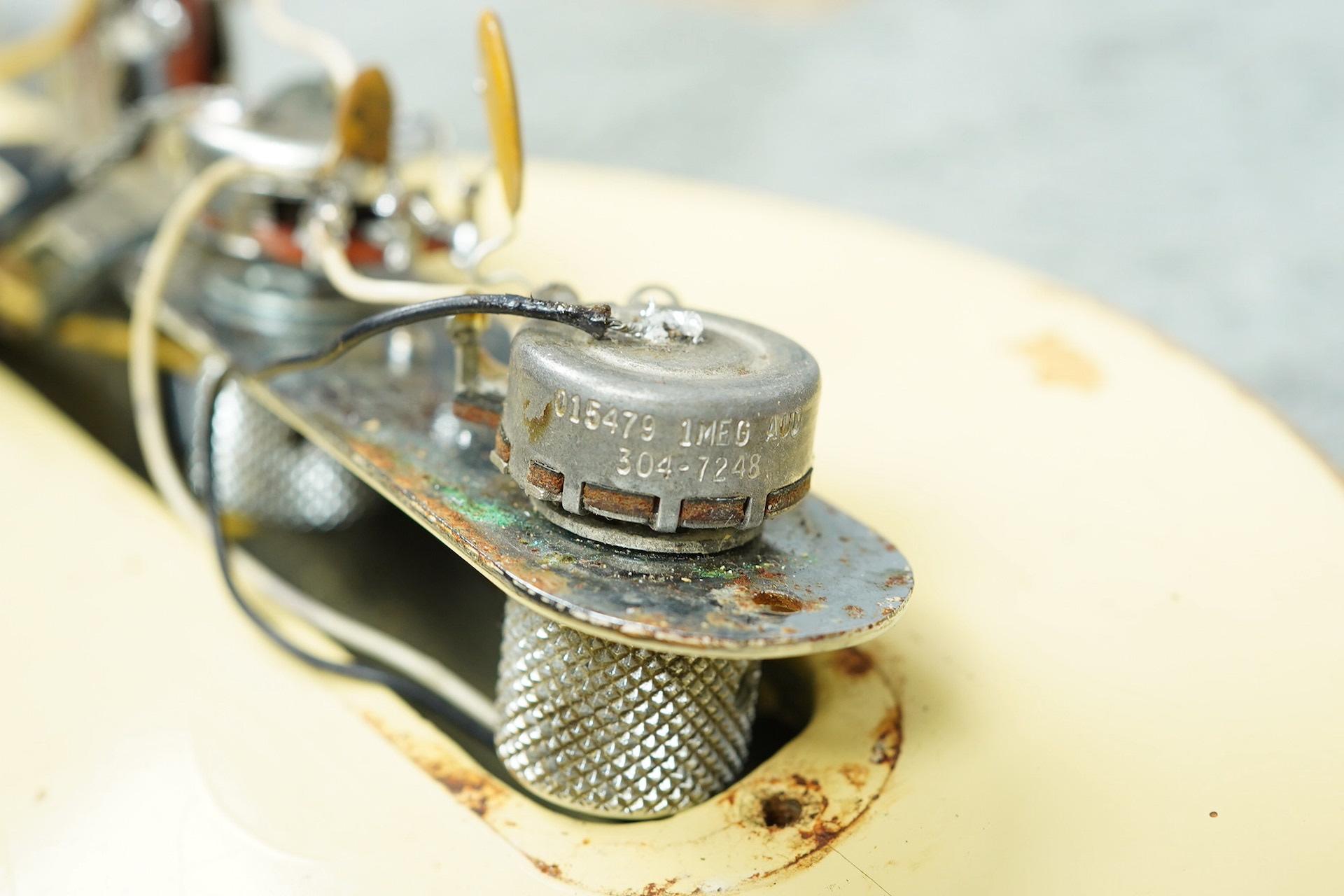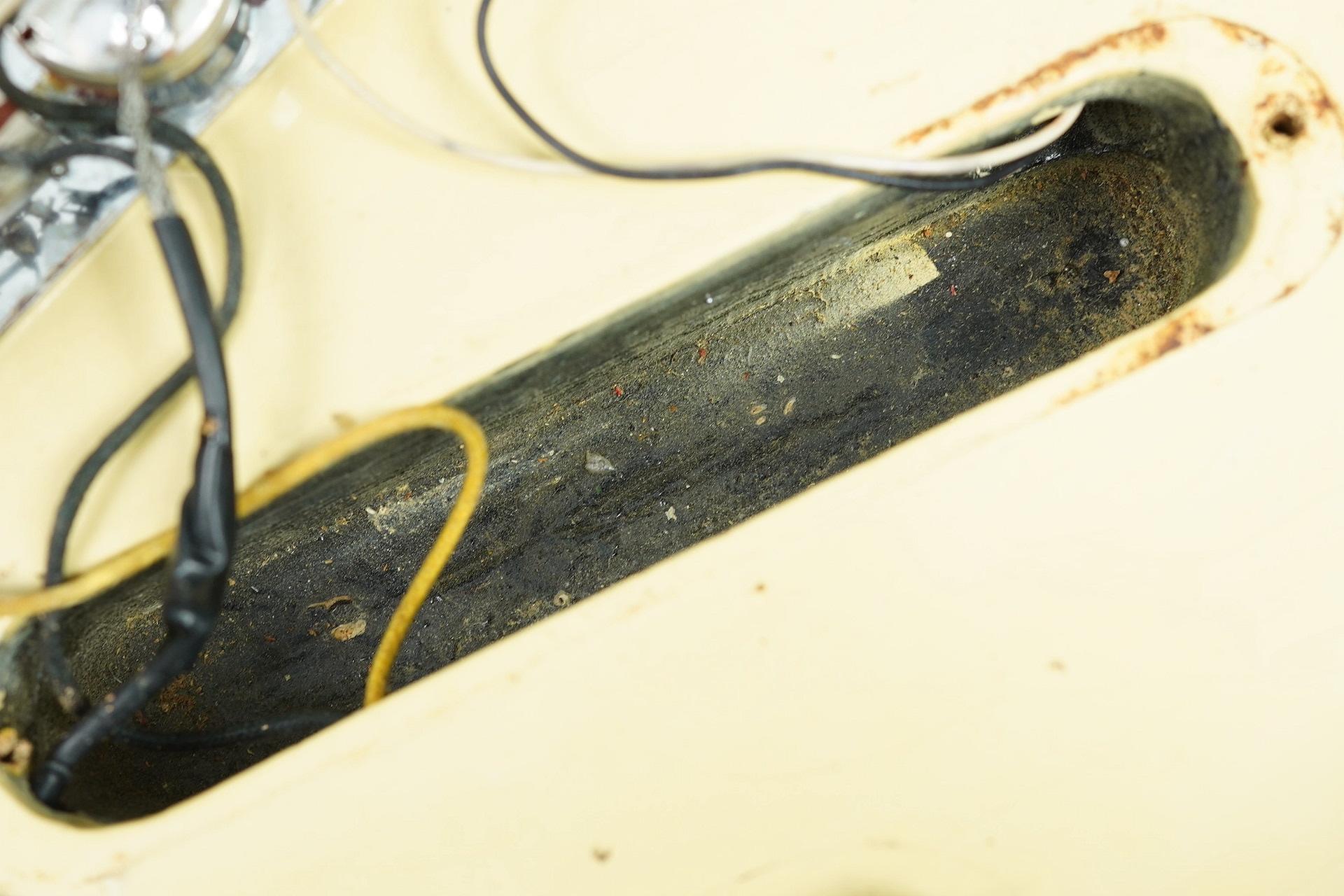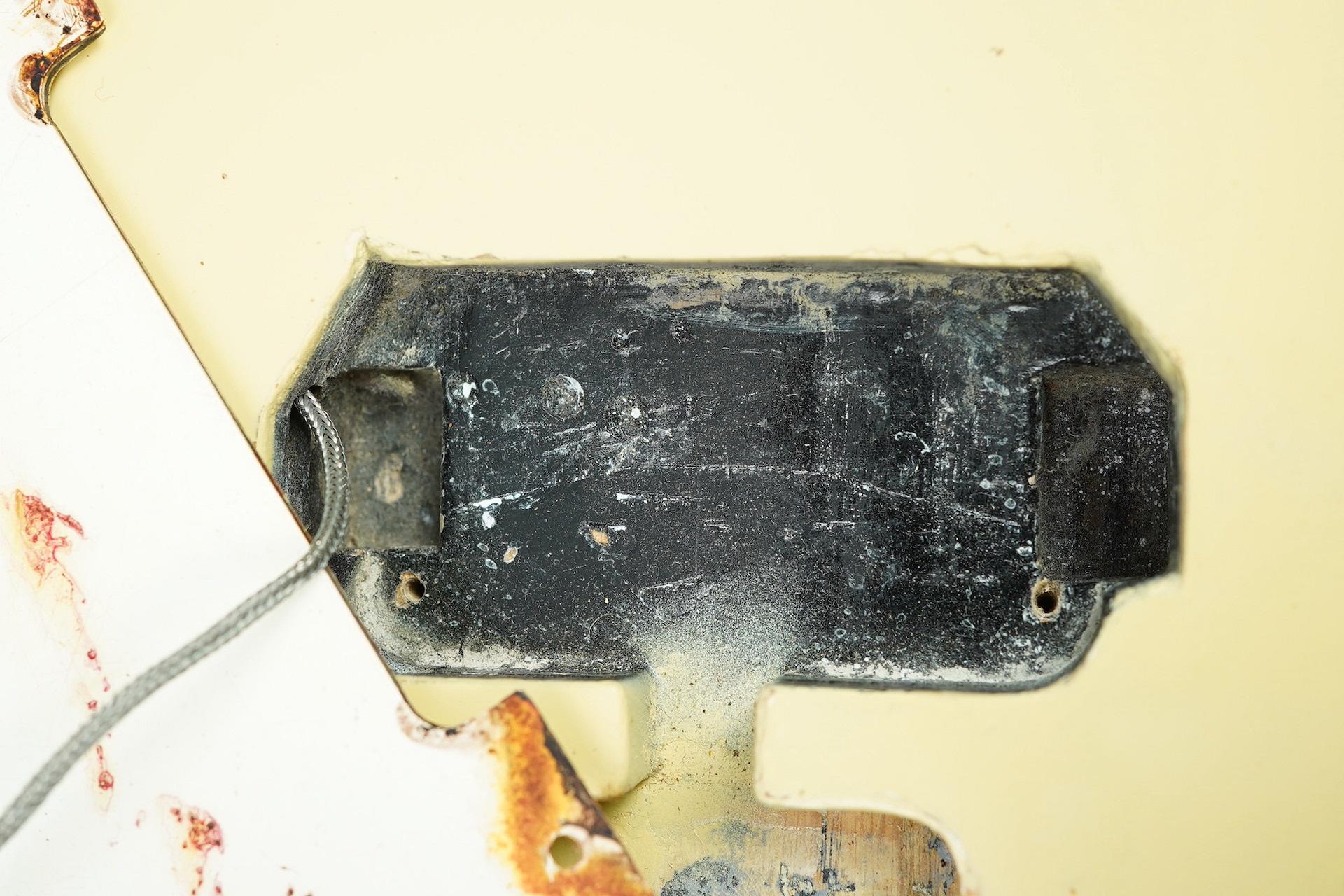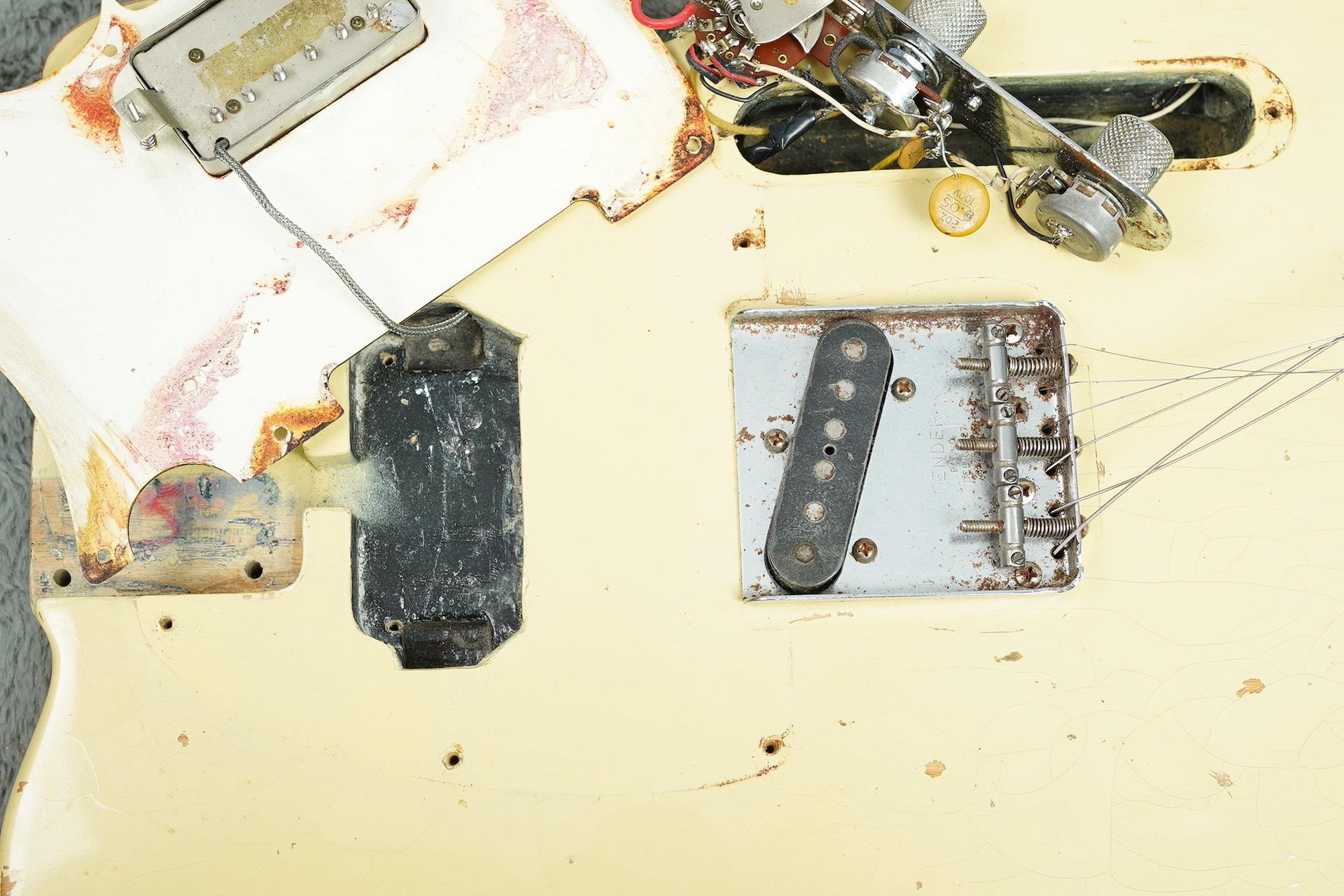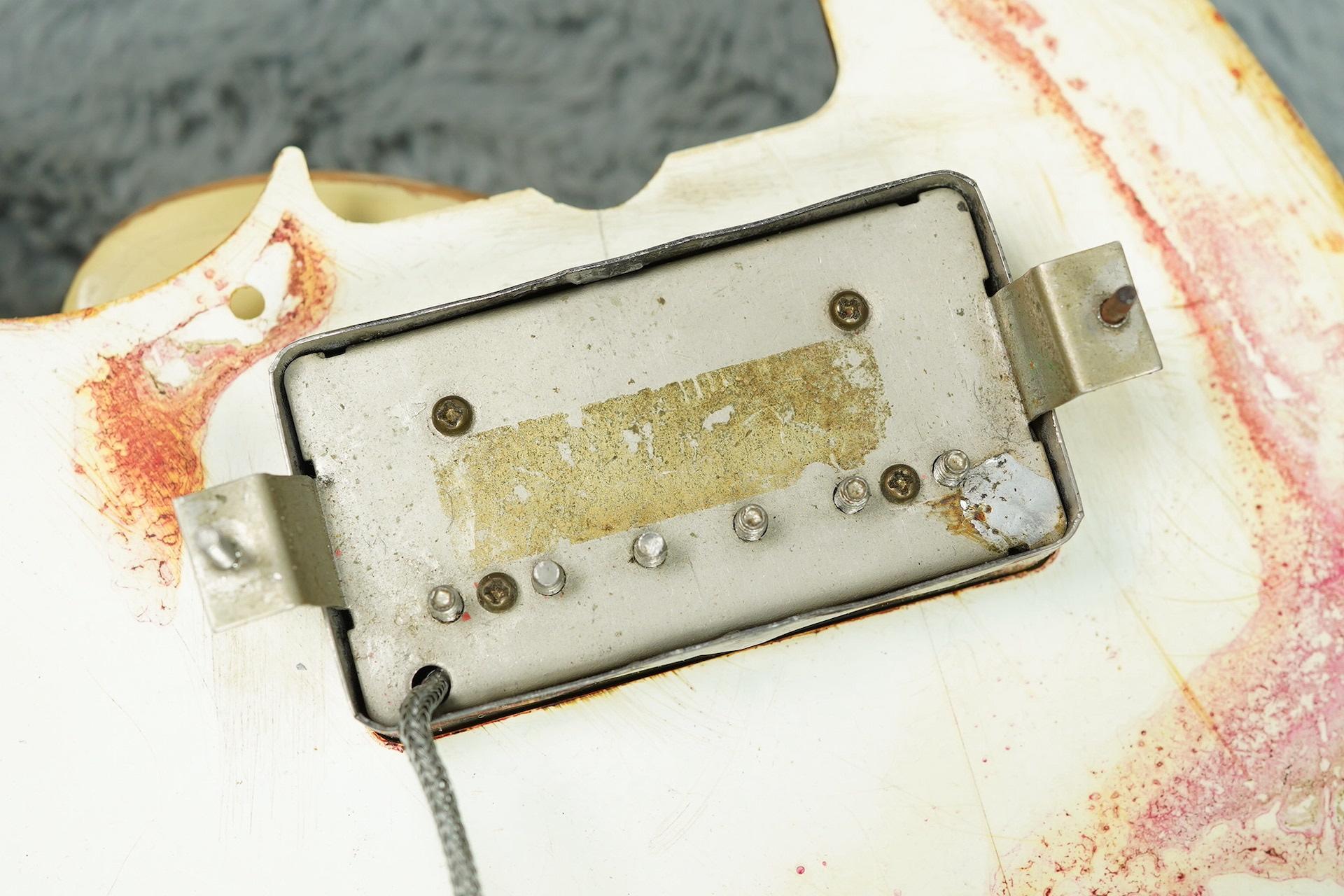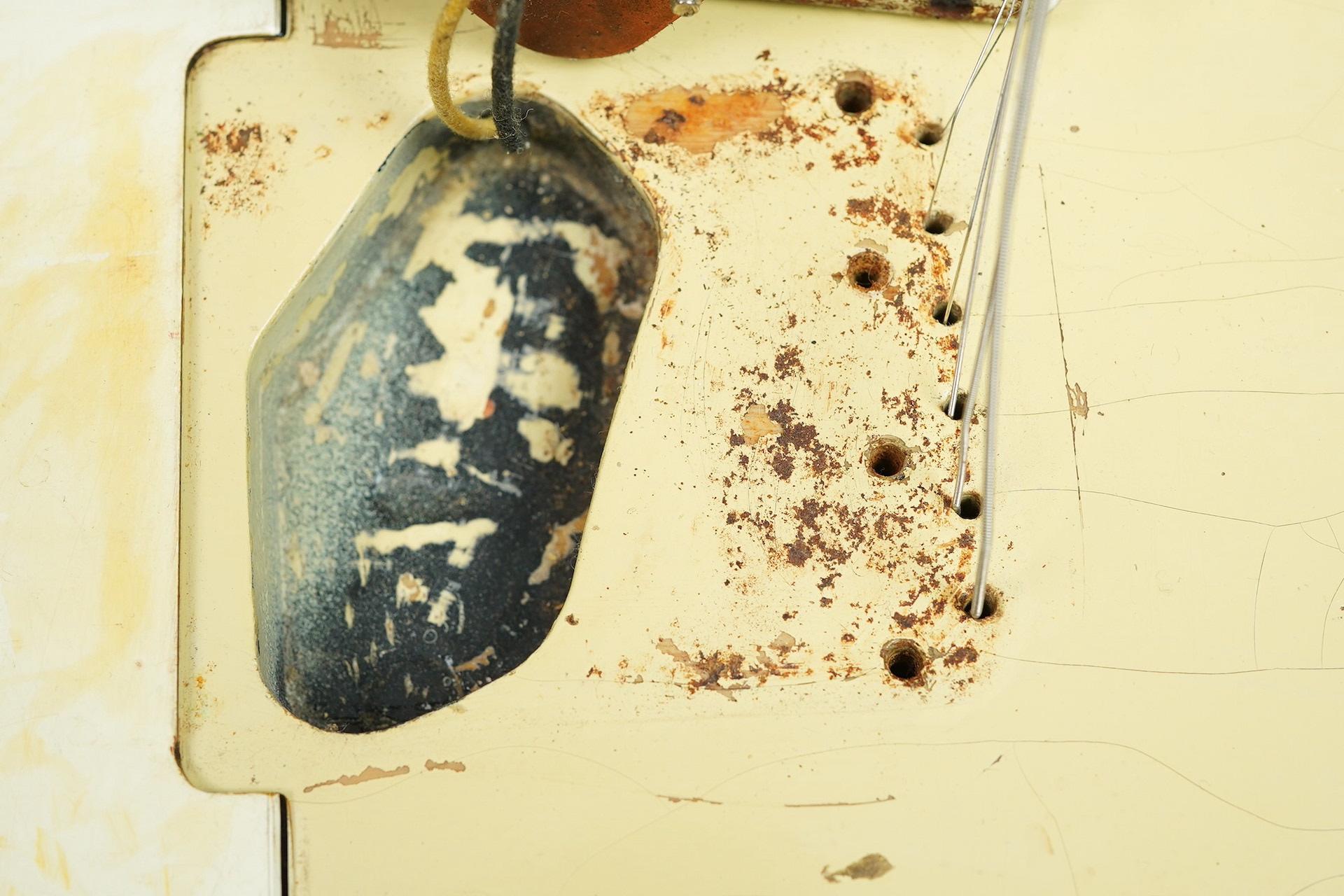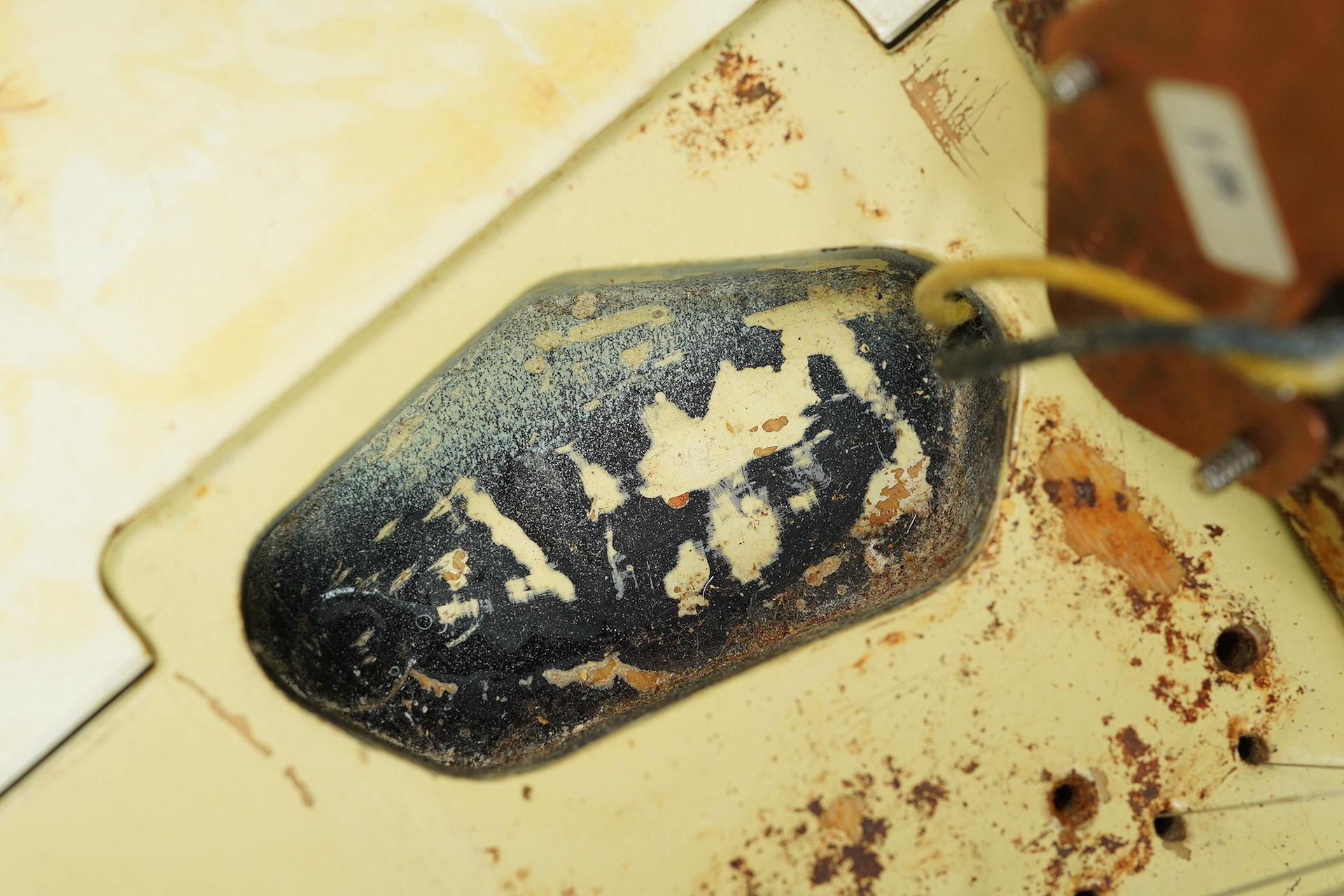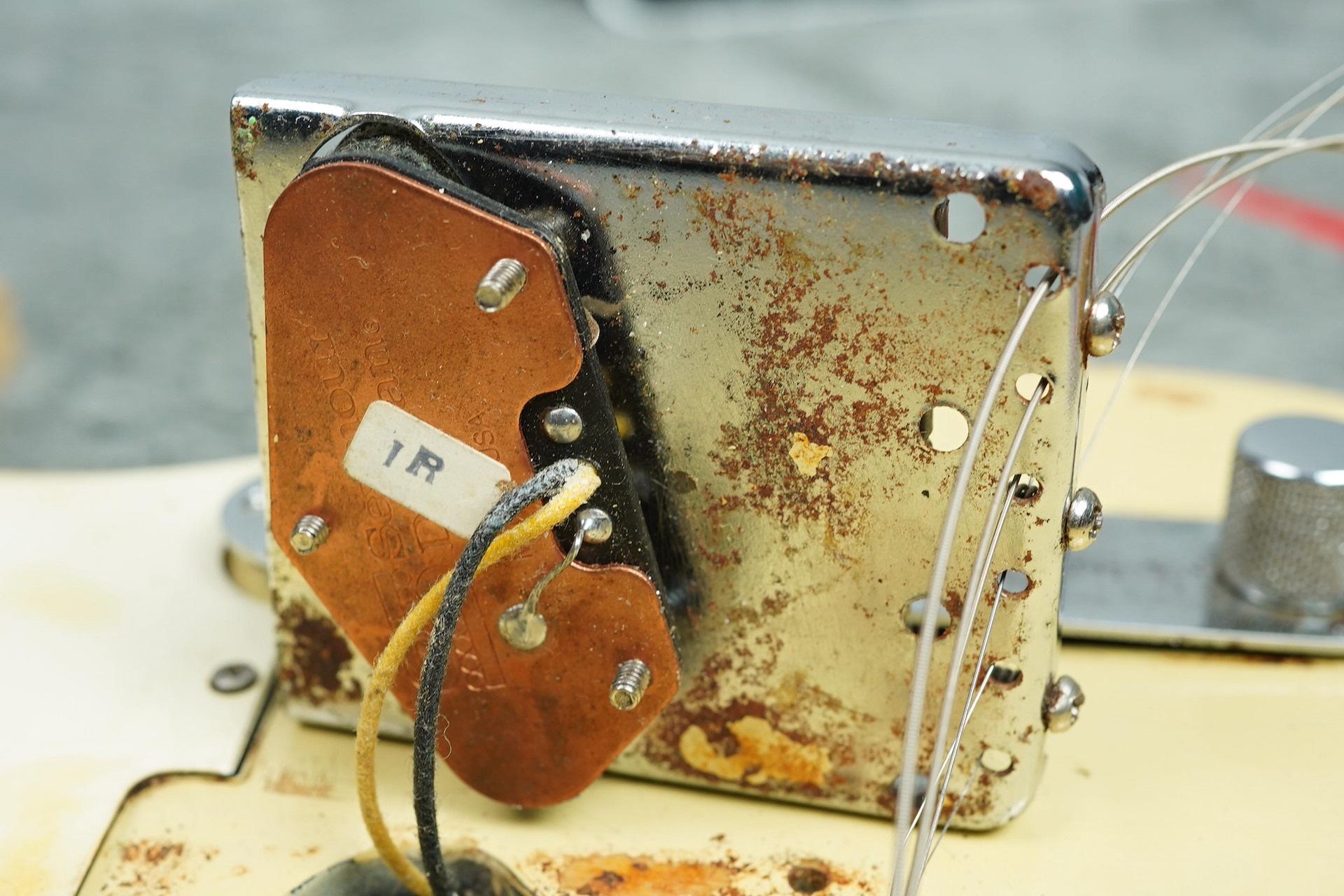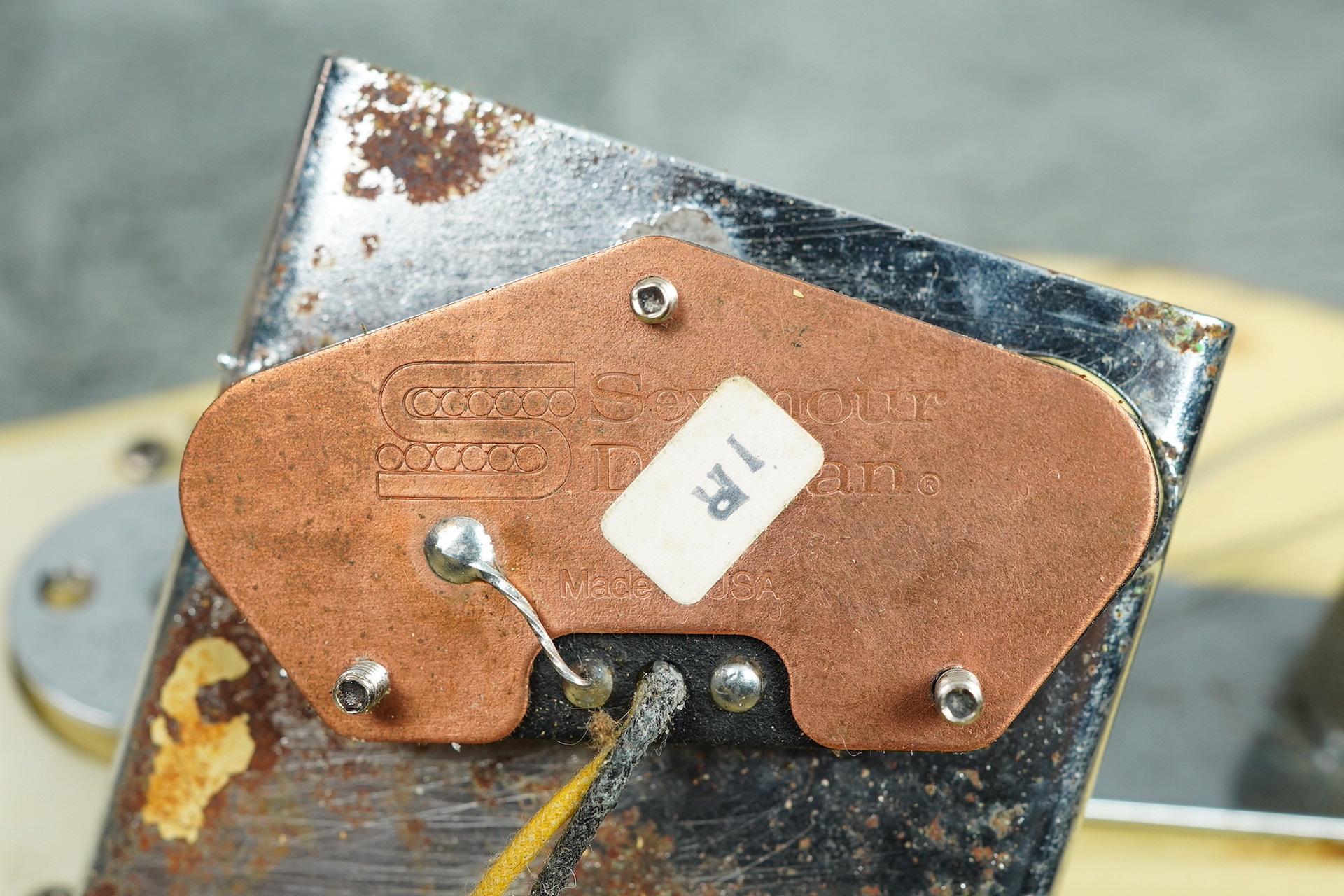 Roll over the image to zoom in
At A Glance:
Model: Telecaster
Year: 1973
Finish: Olympic White refinish
Modifications: Humbucker route, new fretboard, refret, different fretboard radius
Repairs: Volume pot changed, both pickups changed
Weight (kg): 3.53
---
Case: Hardshell case
Fingerboard: Maple
Tuners: Correc Fender F tuners
Pickups: Unlabelled Humbucker and Seymour Duncan
Hardware: Correct Chrome
Neck Profile: Medium C
Pots: 1 x Correct Stackpole and a replacement
---
1973 Fender Telecaster, Keef spec with maple neck anyone?
This guitar certainly has a certain something about it. The Olympic White refin is not the only colour this guitar has been through its life but it looks great. The humbucker route has been a feature for a while, as is evident by the colour in the cavity, and has been done well. There are the expected nicks and bumps but overall the body is in very good shape as can be seen from the pics.
The neck is in good shape though this too has been modified. We suspect it might have had a rosewood fretboard originally and replaced with a maple one at some stage. When it was refretted the radius was flattened to somewhere in the region of 12". As such the lacquer is amix of old and new over the neck. The fretboard shows signs of wear and.Thankfully the headstock was left alone and the correct decal is still present.
Hardware shows signs of mild corrosion but nothing too extensive, and the plastics are in good order too.
Electrically things have been changed. The humbucker doesn't have any defining marks and the bridge pickup is a Seymour Duncan, probably a recent addition. The volume pot has been replaced though the tone is correct as is the capacitor. The selector switch too has been replaced.
Though a bit of a mongrel, this guitar does deliver sonically with both pickups bringing a variety of tones and the flattened radius giving the guitar a more modern edge. The 1M pots mean that neither pickup is compromised.
Not the typical fare here but this guitar has a lot to offer and looks great and is a bargain. Grab it before it gets away..
Availability:
Out Of Stock
Add To Your Wishlist
Send to a friend
Recommend this to a friend by entering their email address in the box below.