1971 Gibson Les Paul Standard + OHSC
1971 Gibson Les Paul Standard + OHSC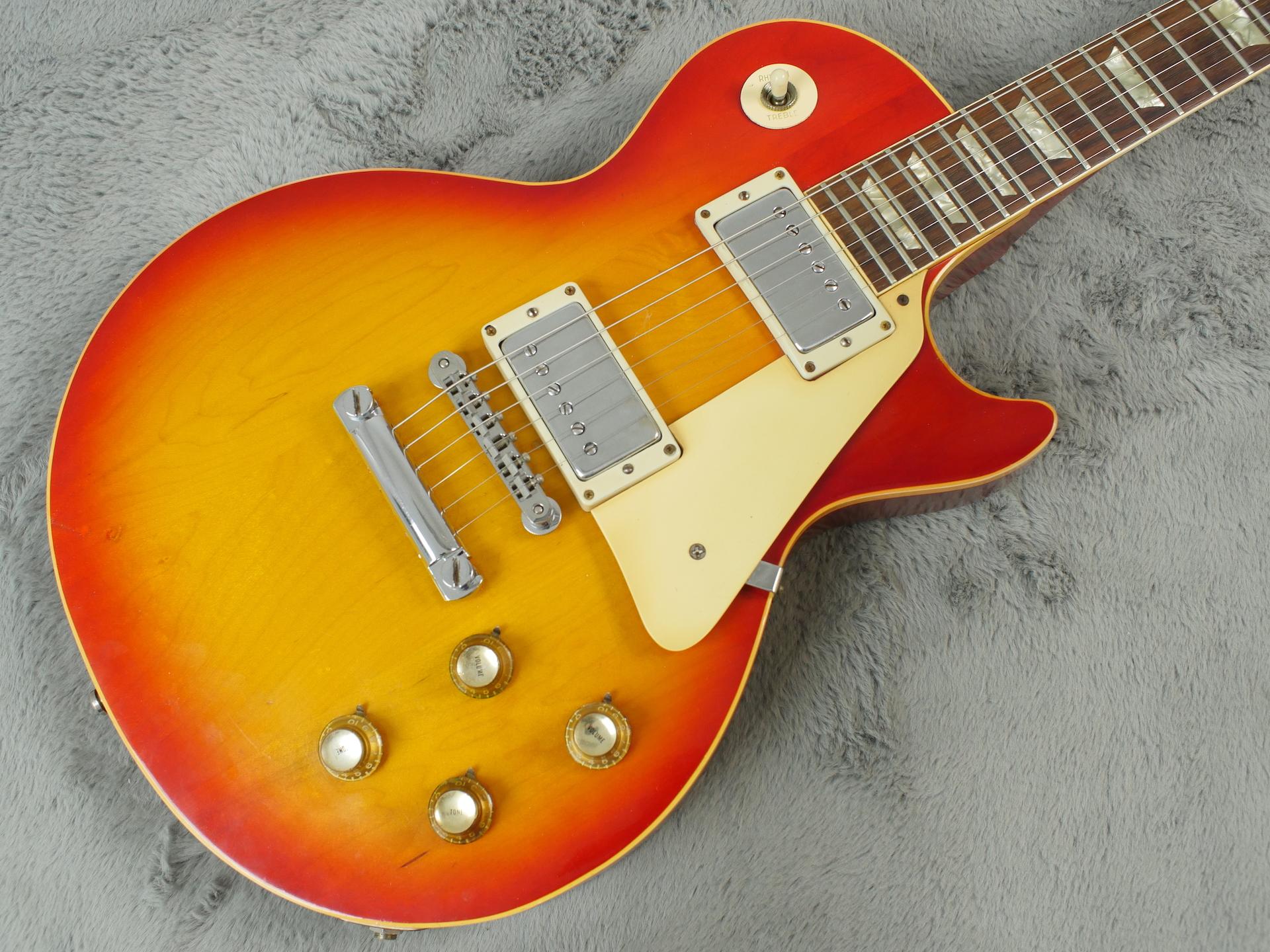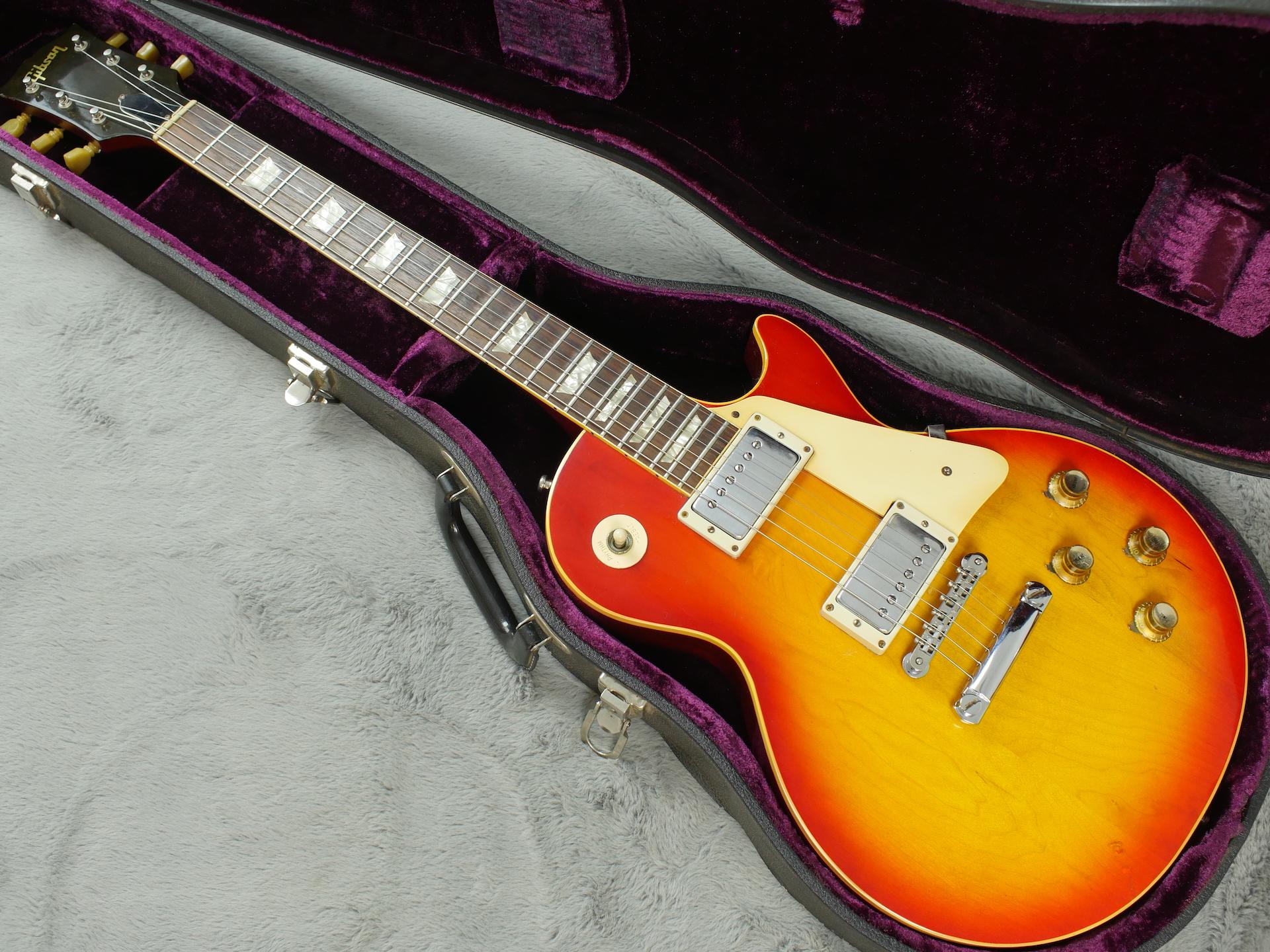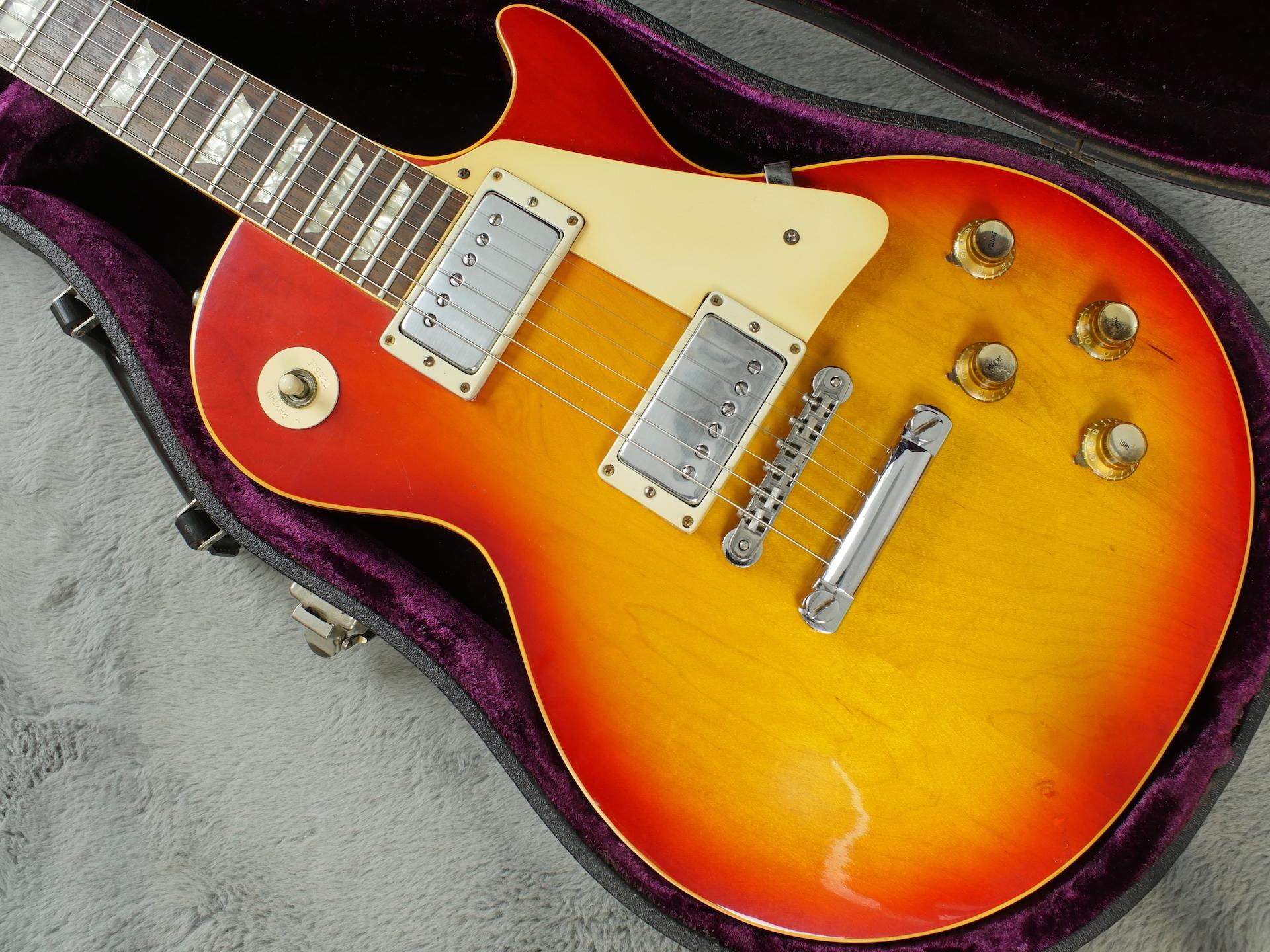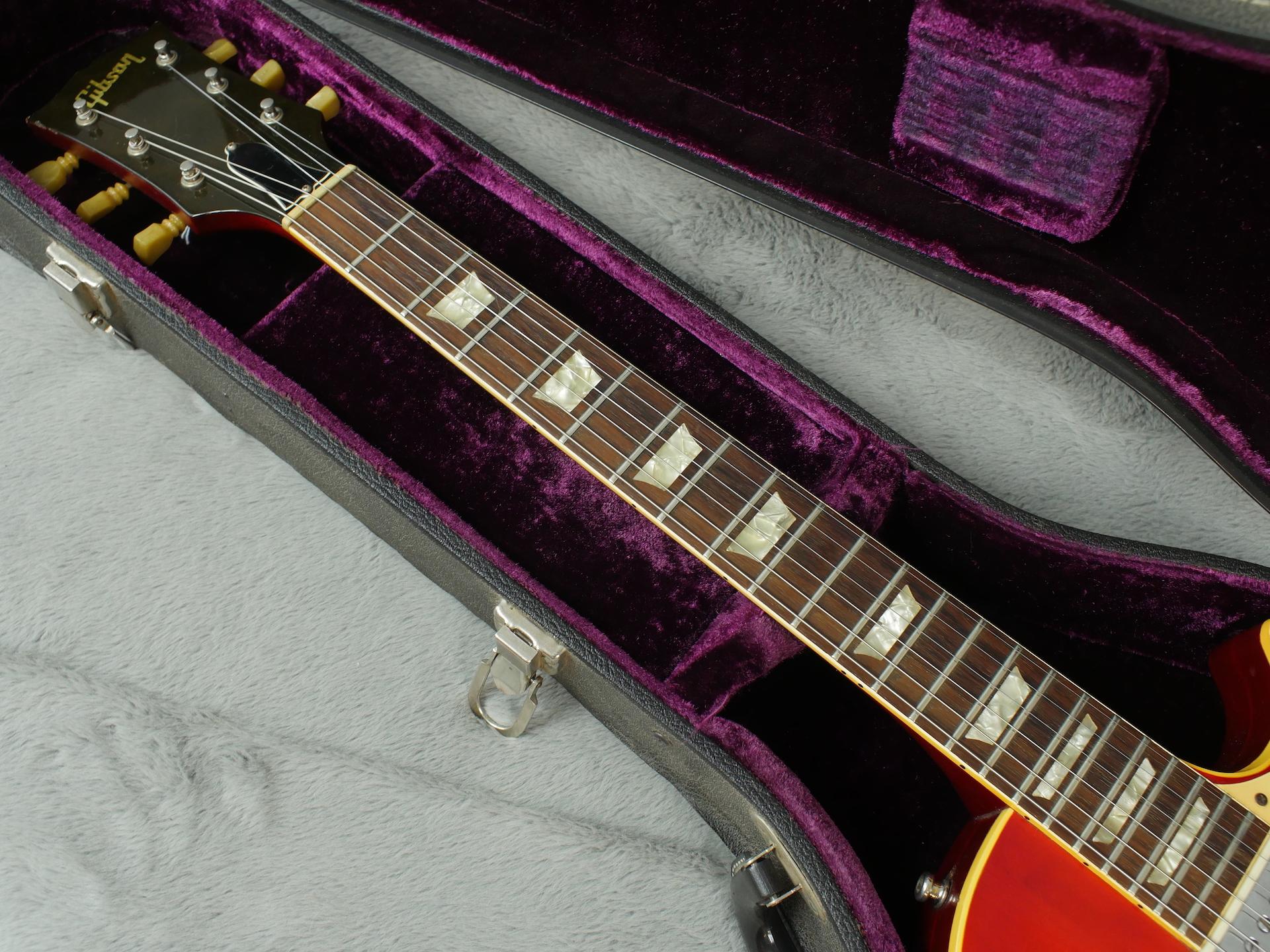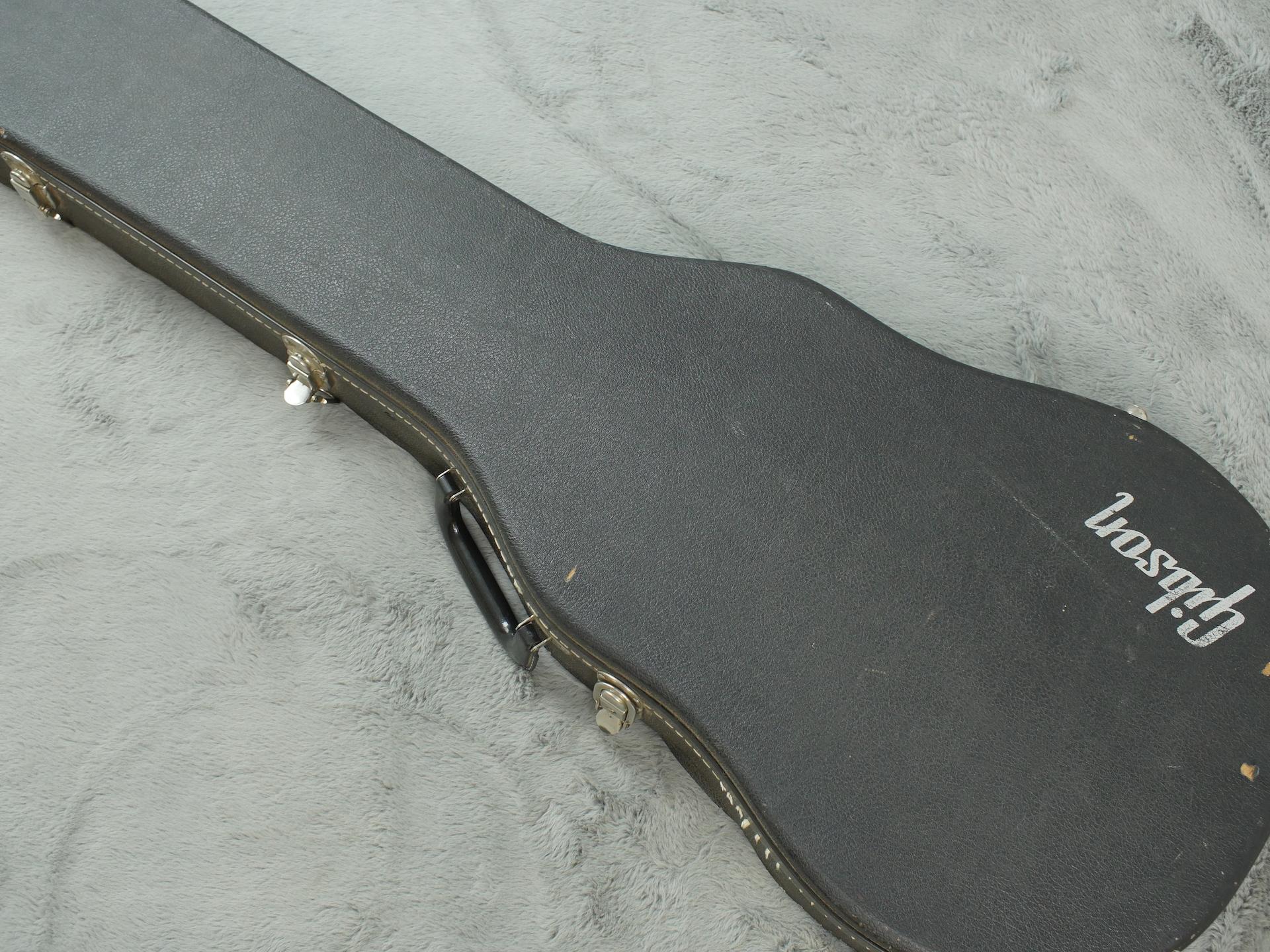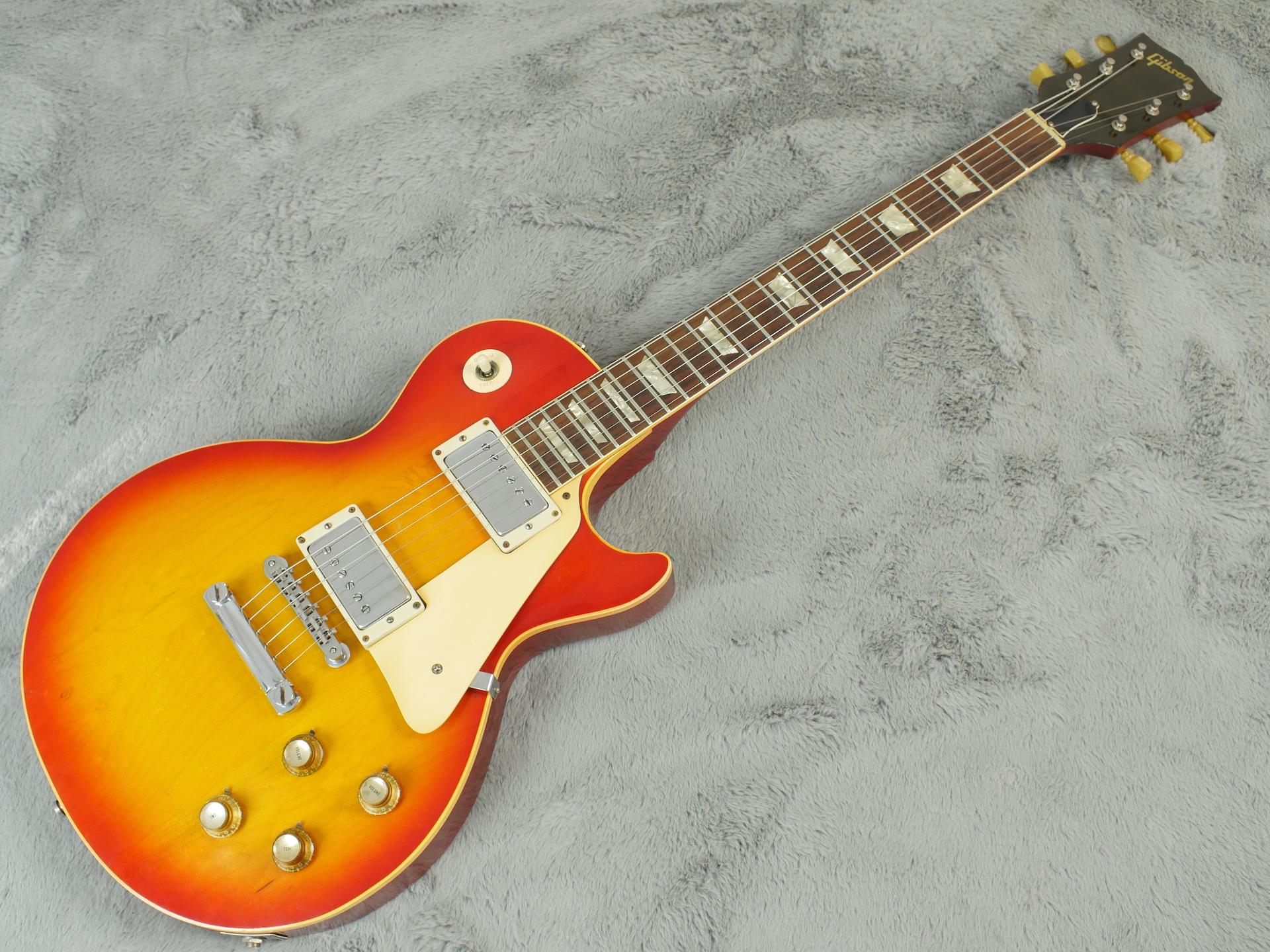 Roll over the image to zoom in
At A Glance:
Model: Les Paul Standard
Year: 1971
Finish: Sunburst
Modifications: Replaced jack plate
Repairs: Previous tuners fitted, period correct ones now on. Holes filled and touched up
Weight (kg): 4.53
---
Case: Correct Black Gibson hardshell case
Fingerboard: Rosewood
Tuners: Correct Kluson/Gibson Double line Double Ring
Pickups: 2 x Correct Patent Number
Hardware: Correct Chrome
Neck Profile: Medium C
Pots: 4 x Correct 500k Centrelab
---
This innocent and innocuous looking Les Paul is actually one of the most interesting and rare Les Pauls we have ever had here. If you are in to your guitar geekiness then this may throw up a few surprises…
In early 1971, sunburst humbucker Gibson Les Paul Standards did not exist. Aside from looking for a s/h burst which even in 1971 was a fair chunk of change, it seemed the only option if you wanted your burst fix was to get hold of a LP Deluxe with the lower powered mini humbuckers and have it routed (not by Gibson) for full sized humbuckers. And a lot of people did actually do this, however there was another way…
By special order only, you could if you are lucky, convince Gibson to make you a Les Paul in sunburst, factory routed and wired for full size humbuckers just like this one is. Not many were made and this is probably the earliest ever example we have seen of this rare guitar which has unveiled a few little surprises when we took the pics…
One of the first things we noticed about this very cool guitar is the M8 pickup rings are not actually cream, they are black pickup rings from a regular LP Custom that have been factory painted white! It is a nice job too with a proper lacquer clearcoat on the outside. Gibson did not have any cream humbucker pickup rings in 1970/1 at all - they had no other guitar that used them and all the original M69 rings from the 50's had dried up so instead of buying a third party creme pickup ring it seems they just used their own black ones and painted them white to get the order fulfilled. Makes sense if you only have a few to do and you would never know unless you took them off and looked inside the screw holes.
The pickguard is the same, it is identical to a late 60's deluxe but it looks as if it was cut out a bit for the full size humbuckers. The truss rod cover too does not have 'Standard' or 'Deluxe' written on it, all little things that indicate this is indeed a very early Les Paul Standard or Humbucker Deluxe and one of the very first Bursts made since the original design ended in 1960.
It is in excellent condition and all original aside from the jack socket plate and at some stage other tuners were fitted but period ones are back on there now and the previous small screw holes on the back of the headstock have been filled and touched up.
There are no breaks or repairs anywhere, it has the original black tolex Gibson branded case with the purple lining and two really nice sounding PAT sticker humbuckers.
All pots date to the later part of 1970 and serial number would indicate a very early 1971 departure from the Kalamazoo plant. All hardware is correct (aside from afore mentioned jack plate) as are the plastics and the electrics. Pickups have never been rewound but some solder touch ups are present on the pots.
It has some good life left on the original frets and actually plays very well indeed with a medium profile C shape neck.
A very cool and rare guitar that the previous owner did not even realise he had! One which has got us a bit excited here at ATB Guitars and one we are unlikely to see another of for some time. A cool little curios to have and one for the collection - how many other people you know with a '71 Burst…?
Availability:
Out Of Stock
Add To Your Wishlist
Send to a friend
Recommend this to a friend by entering their email address in the box below.