1968 Gibson Les Paul Standard - crown inlay - ex Ed King + OHSC
1968 Gibson Les Paul Standard - crown inlay - ex Ed King + OHSC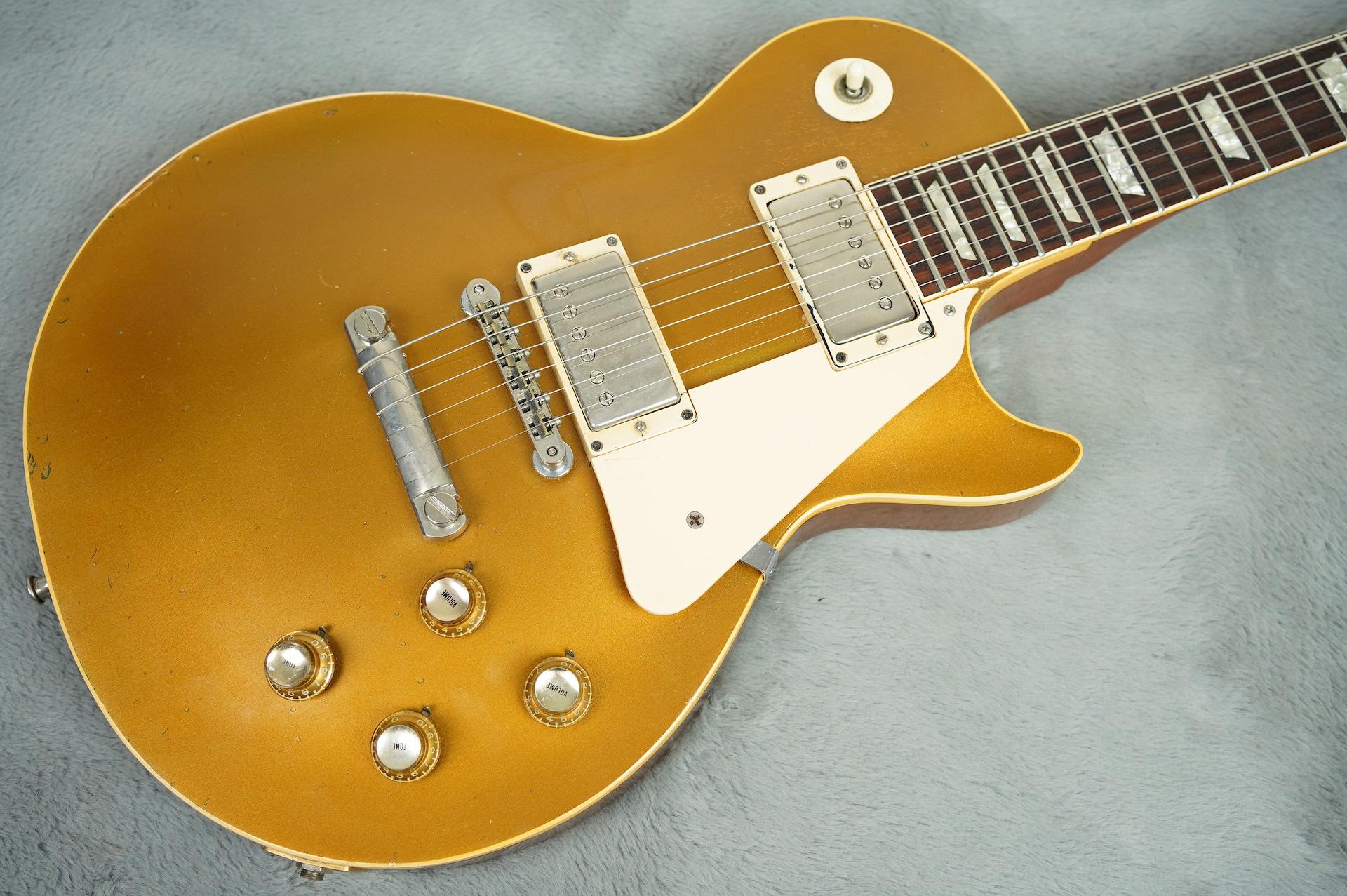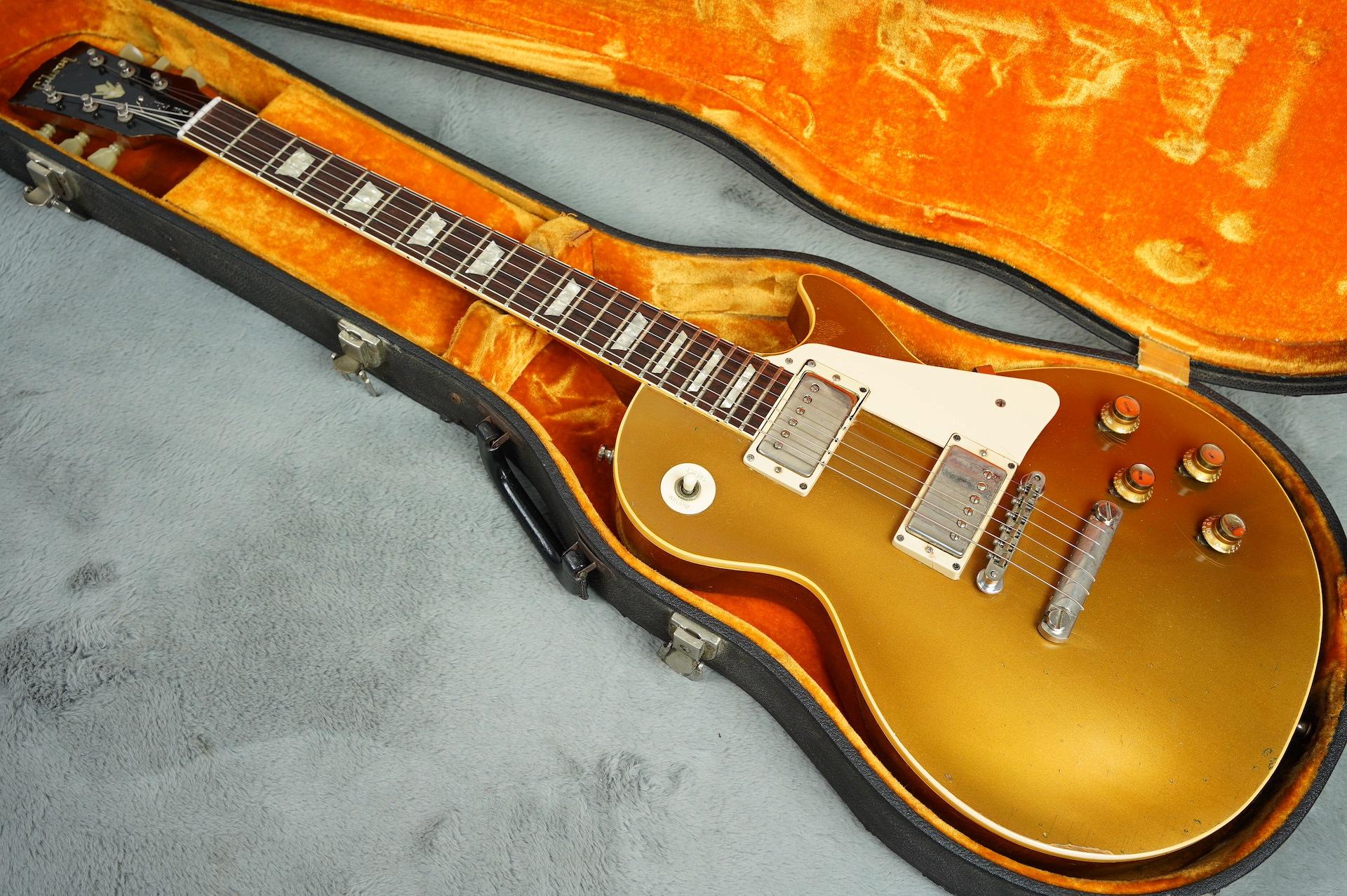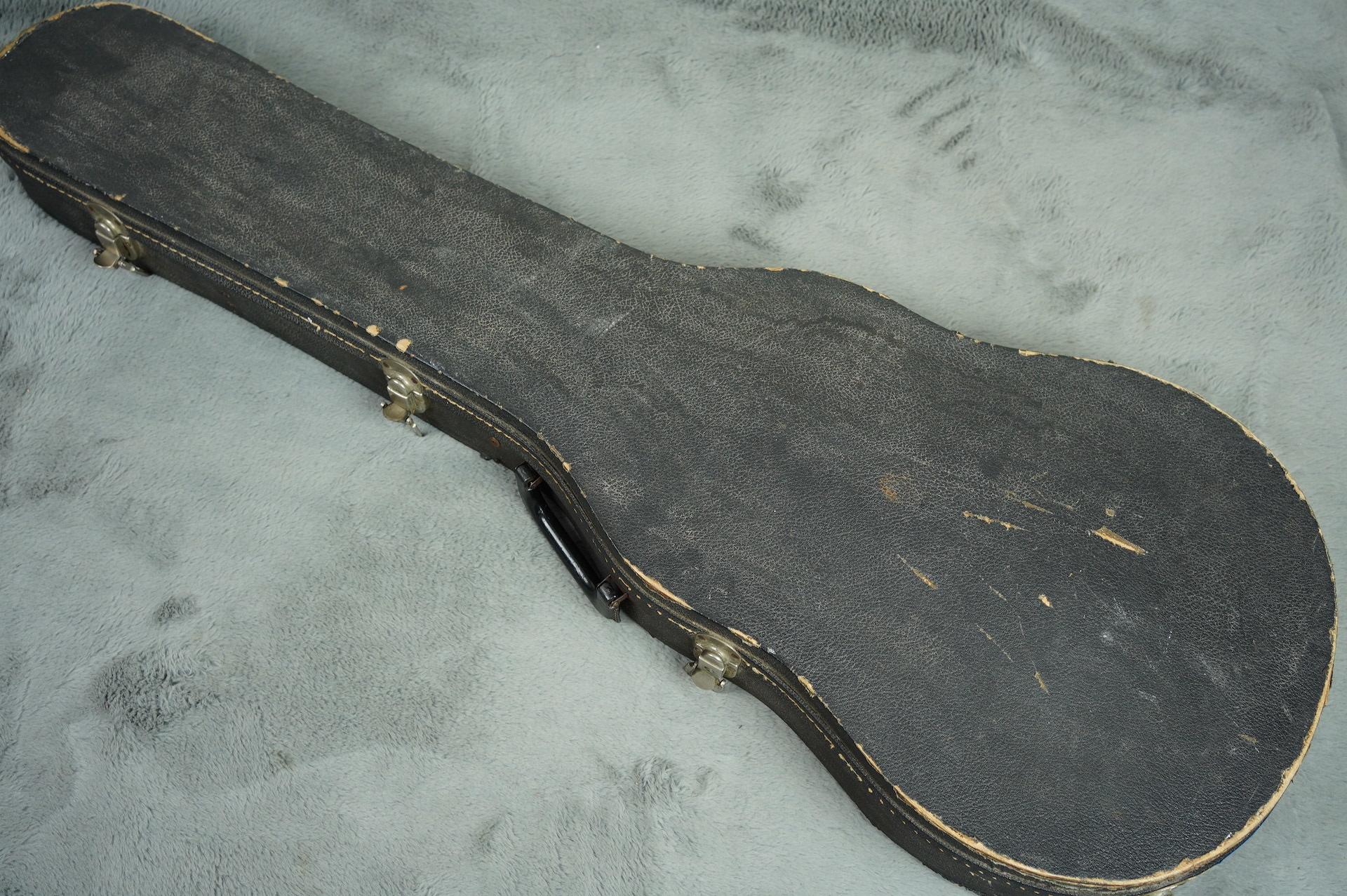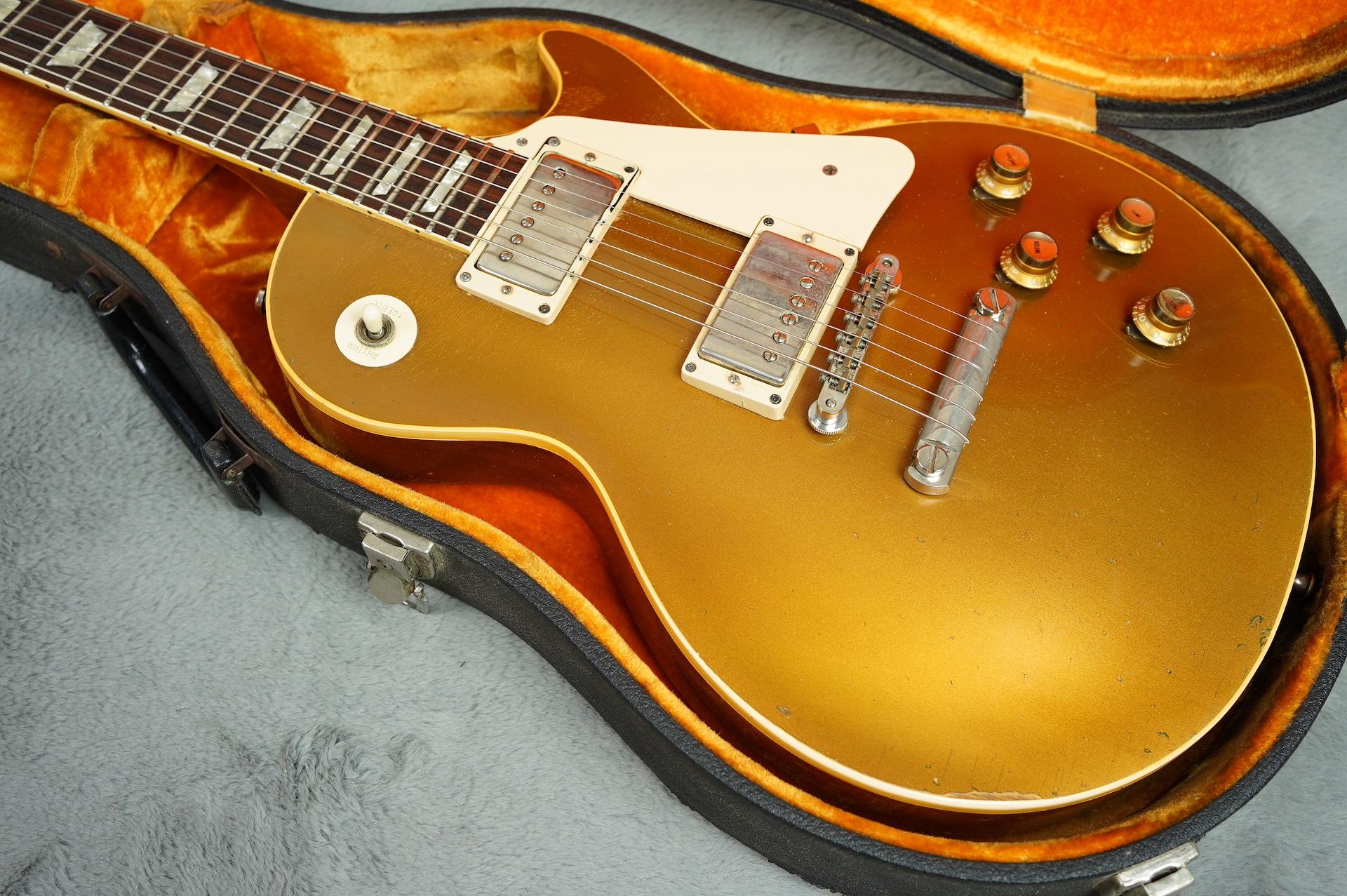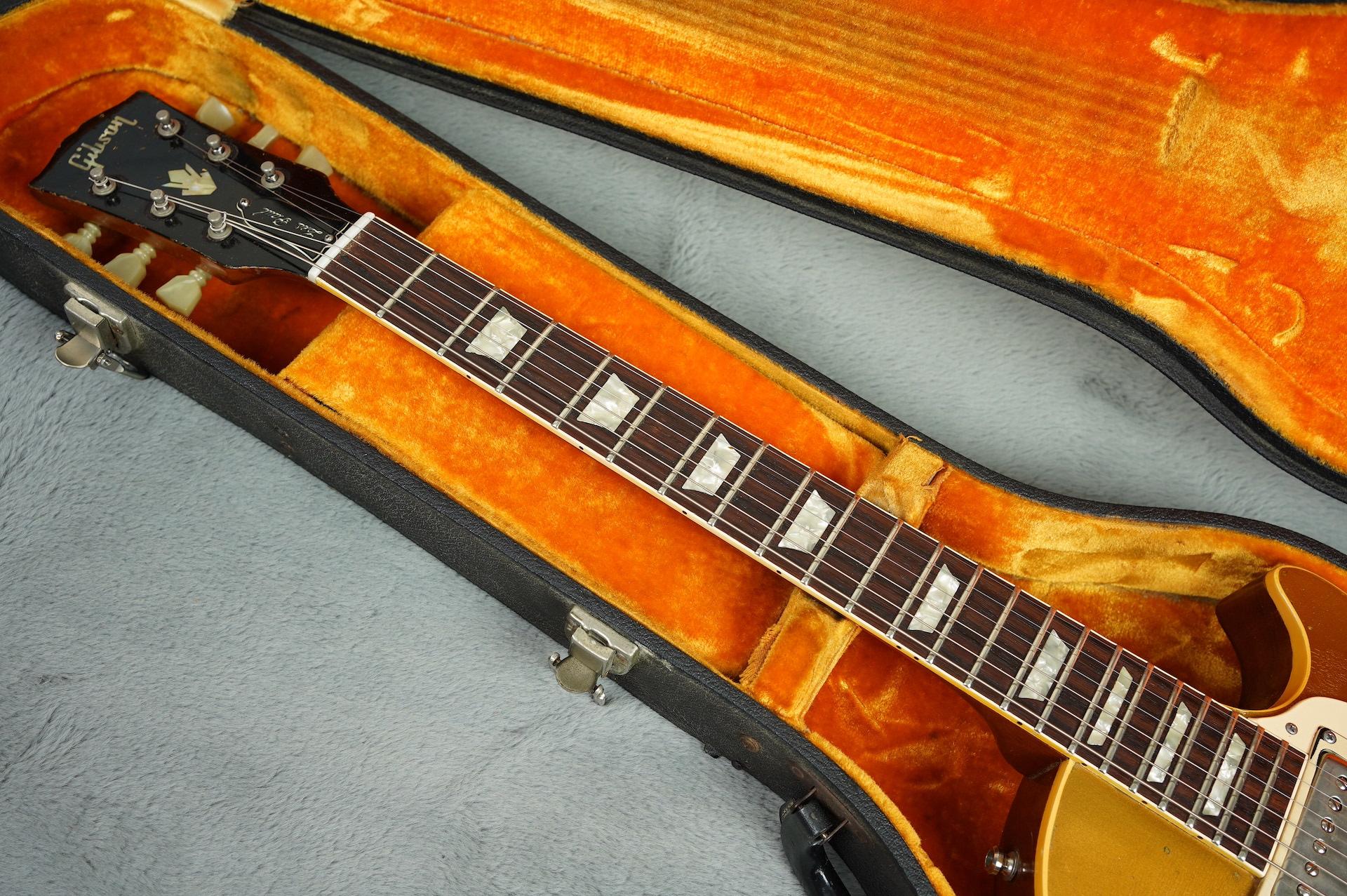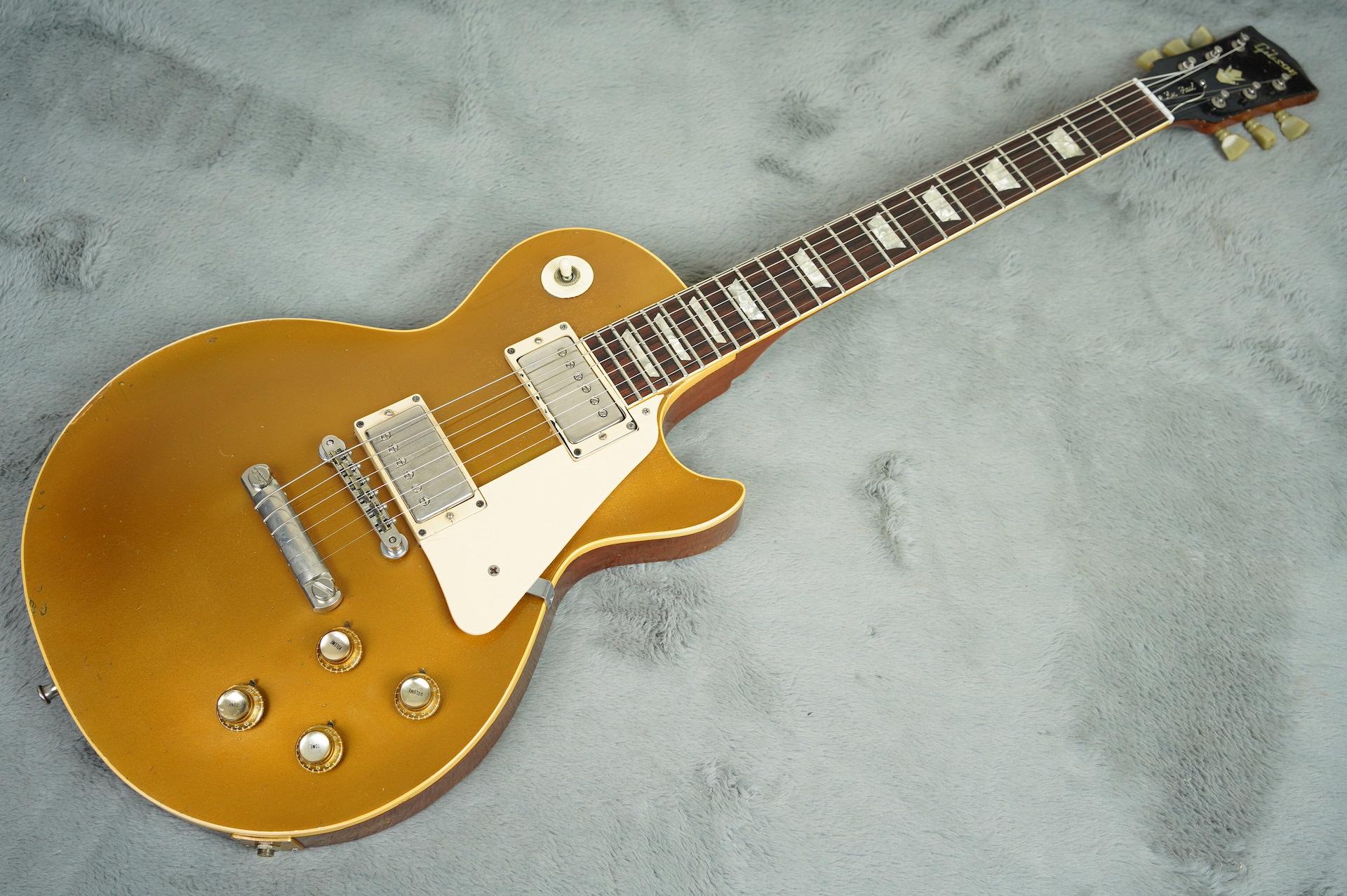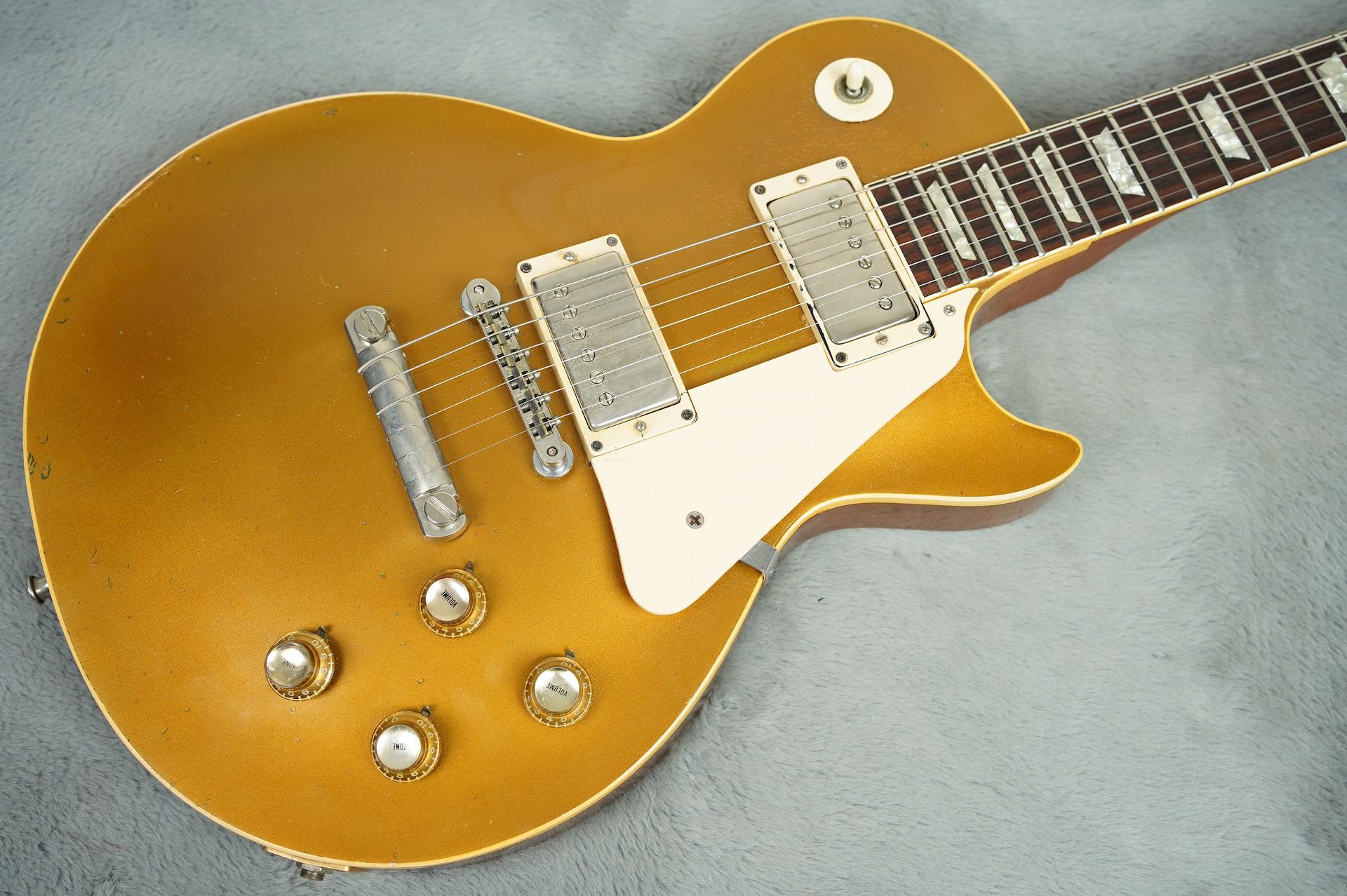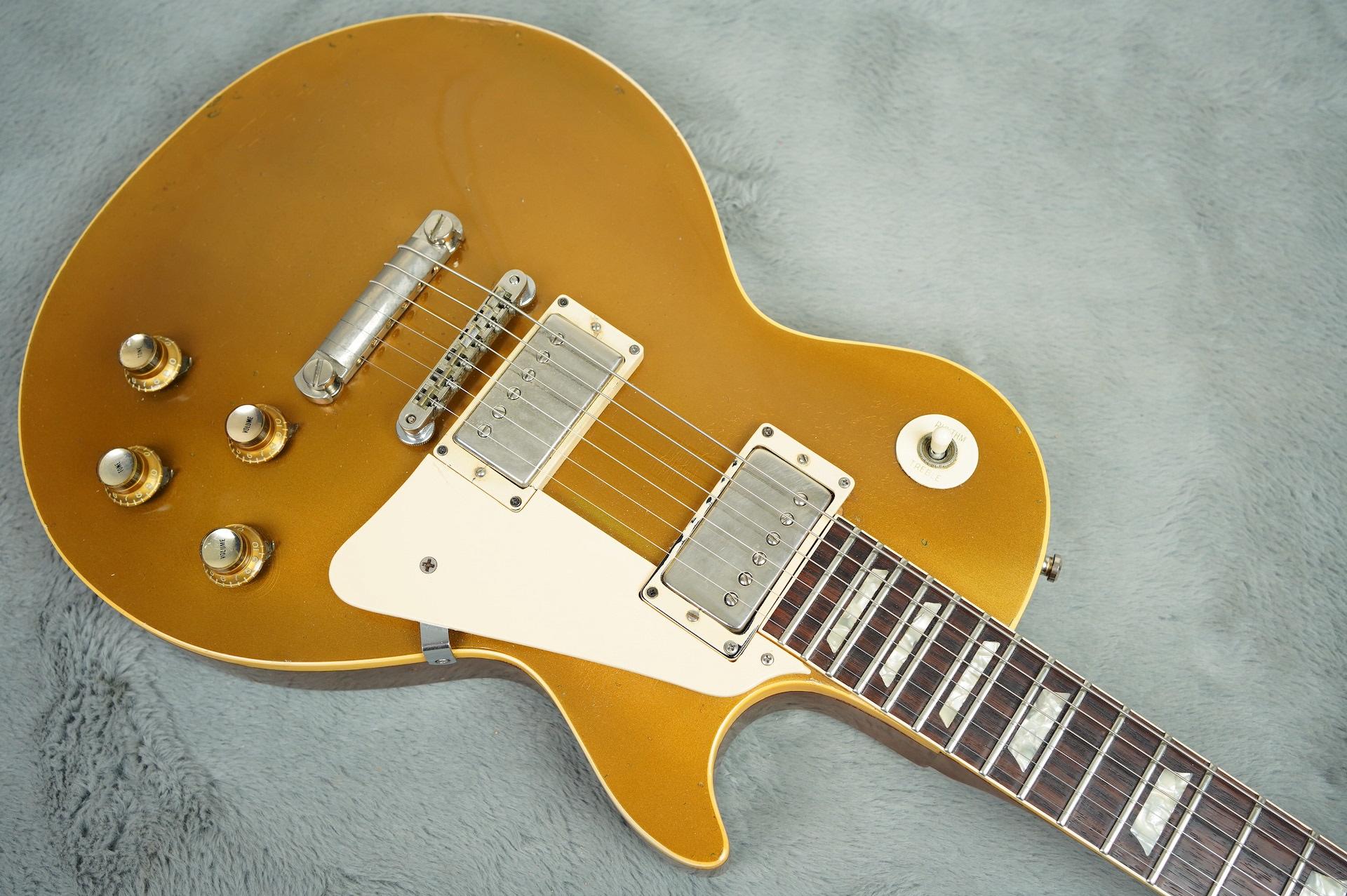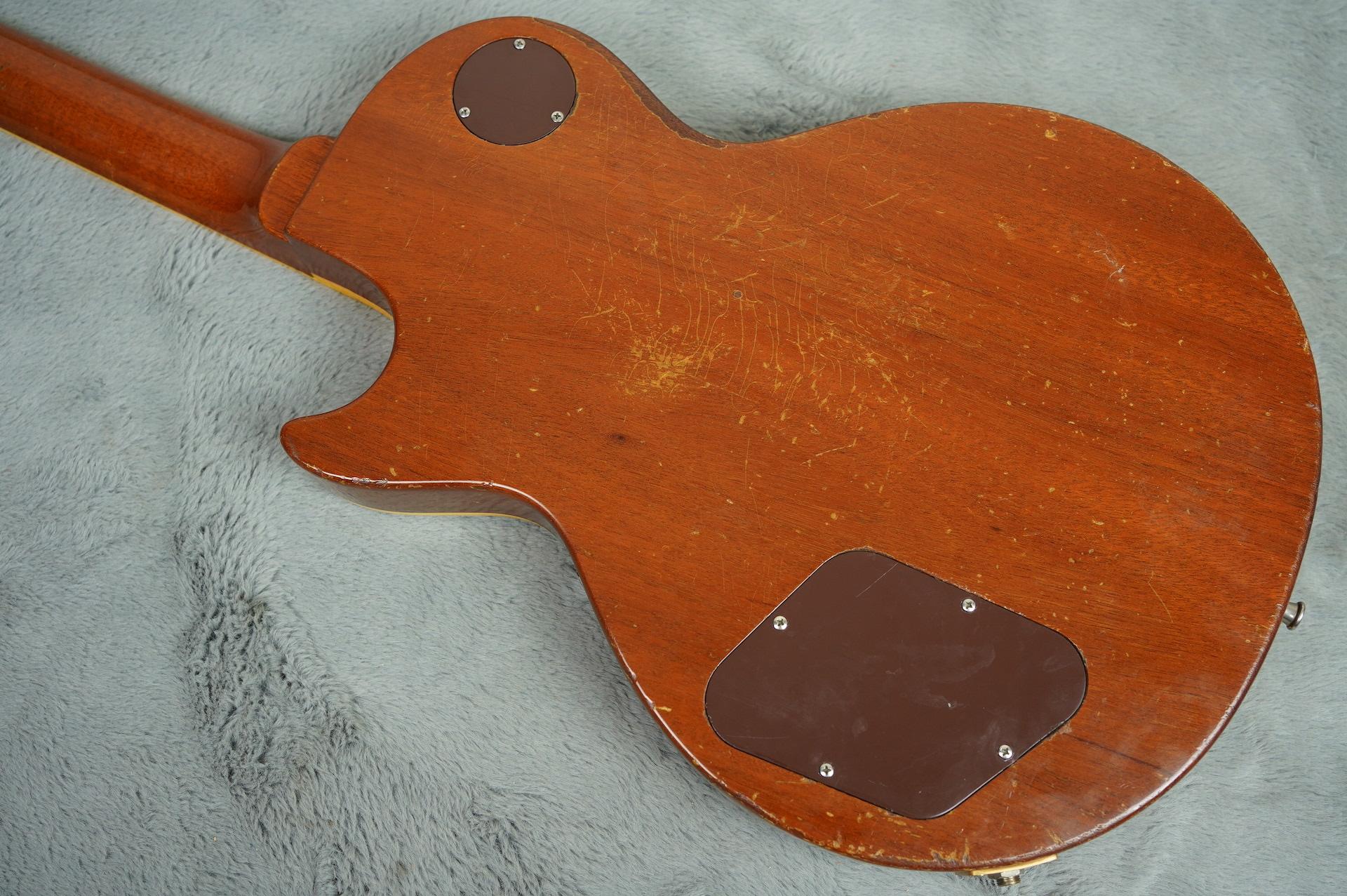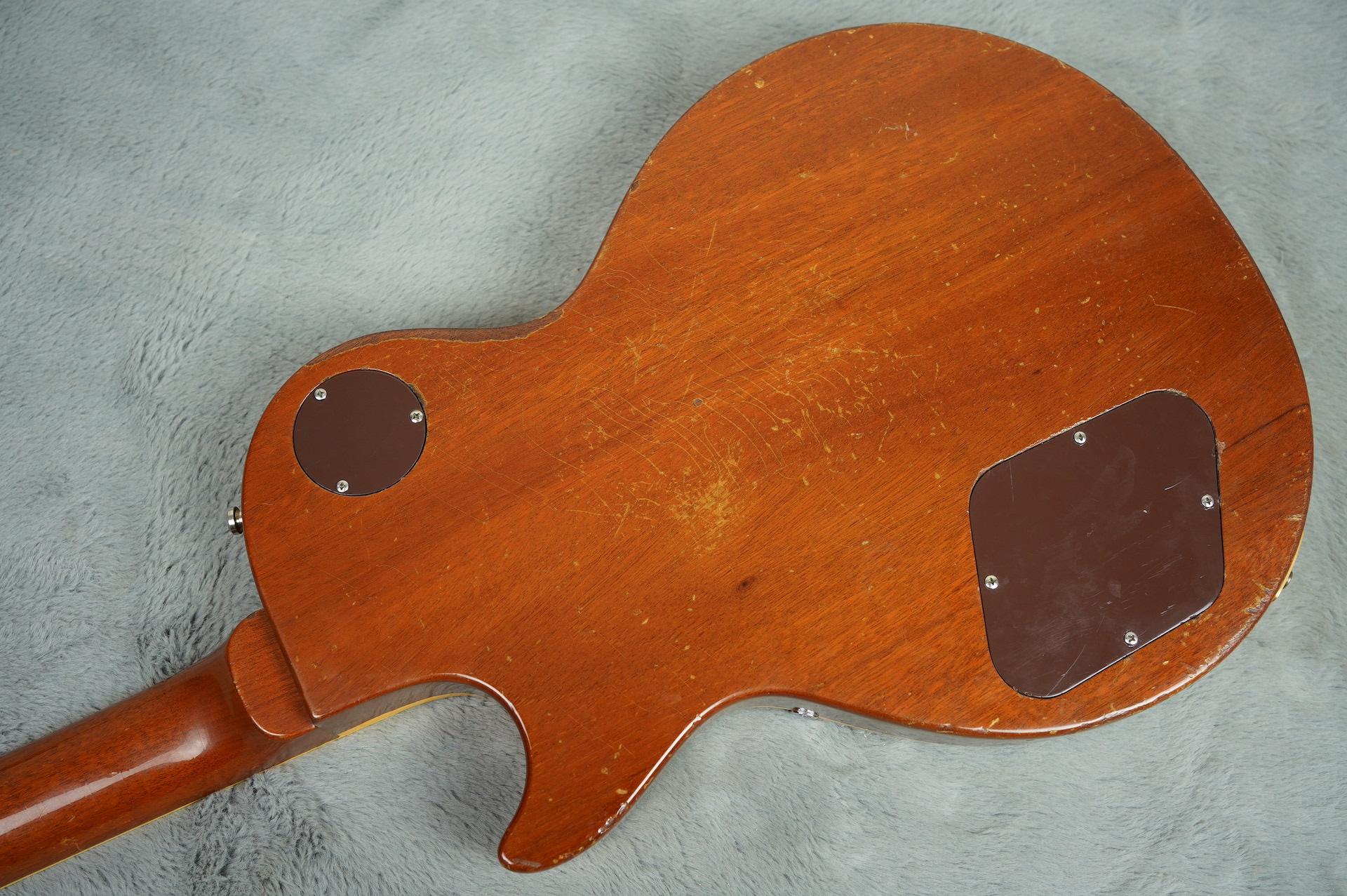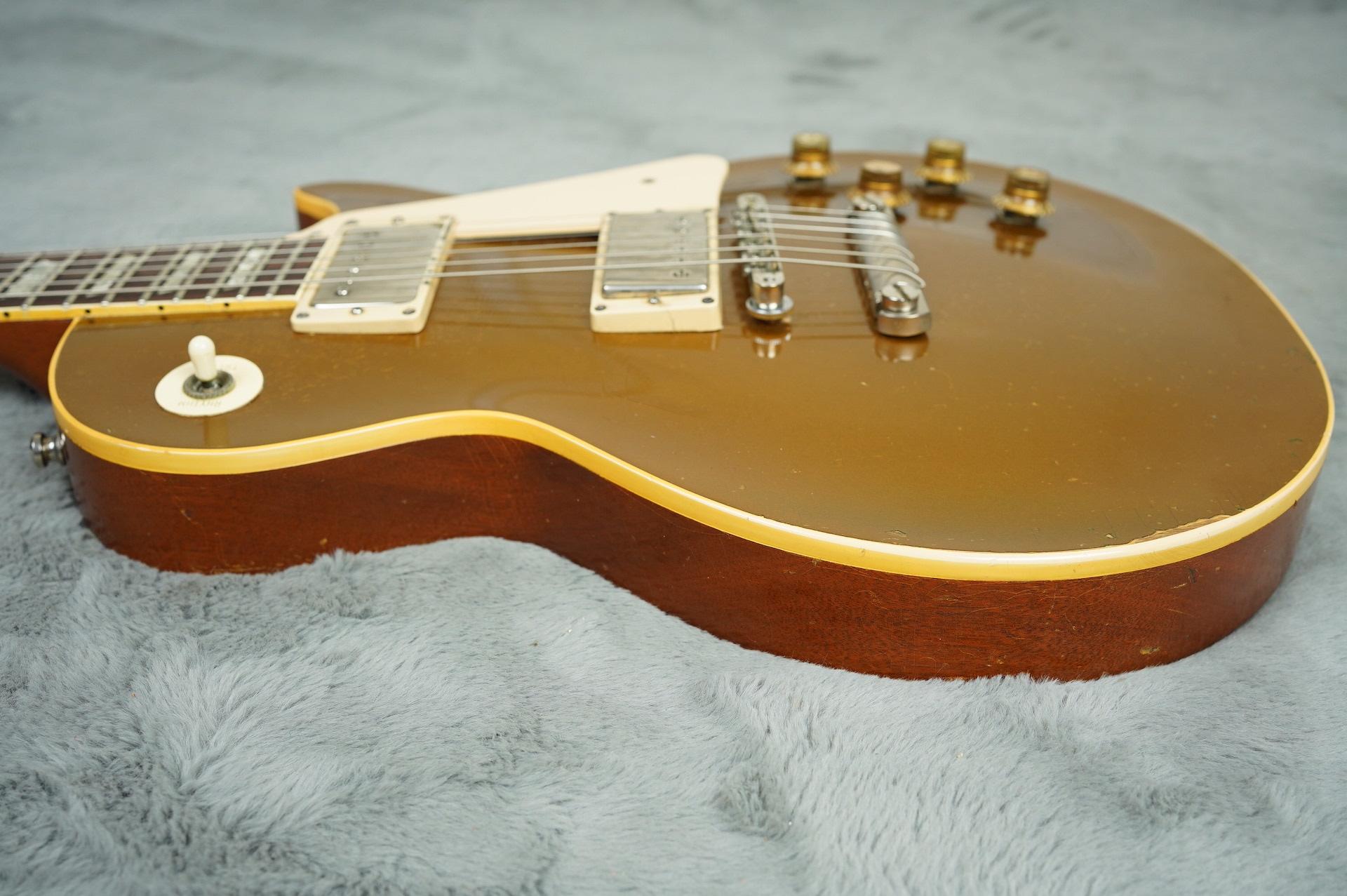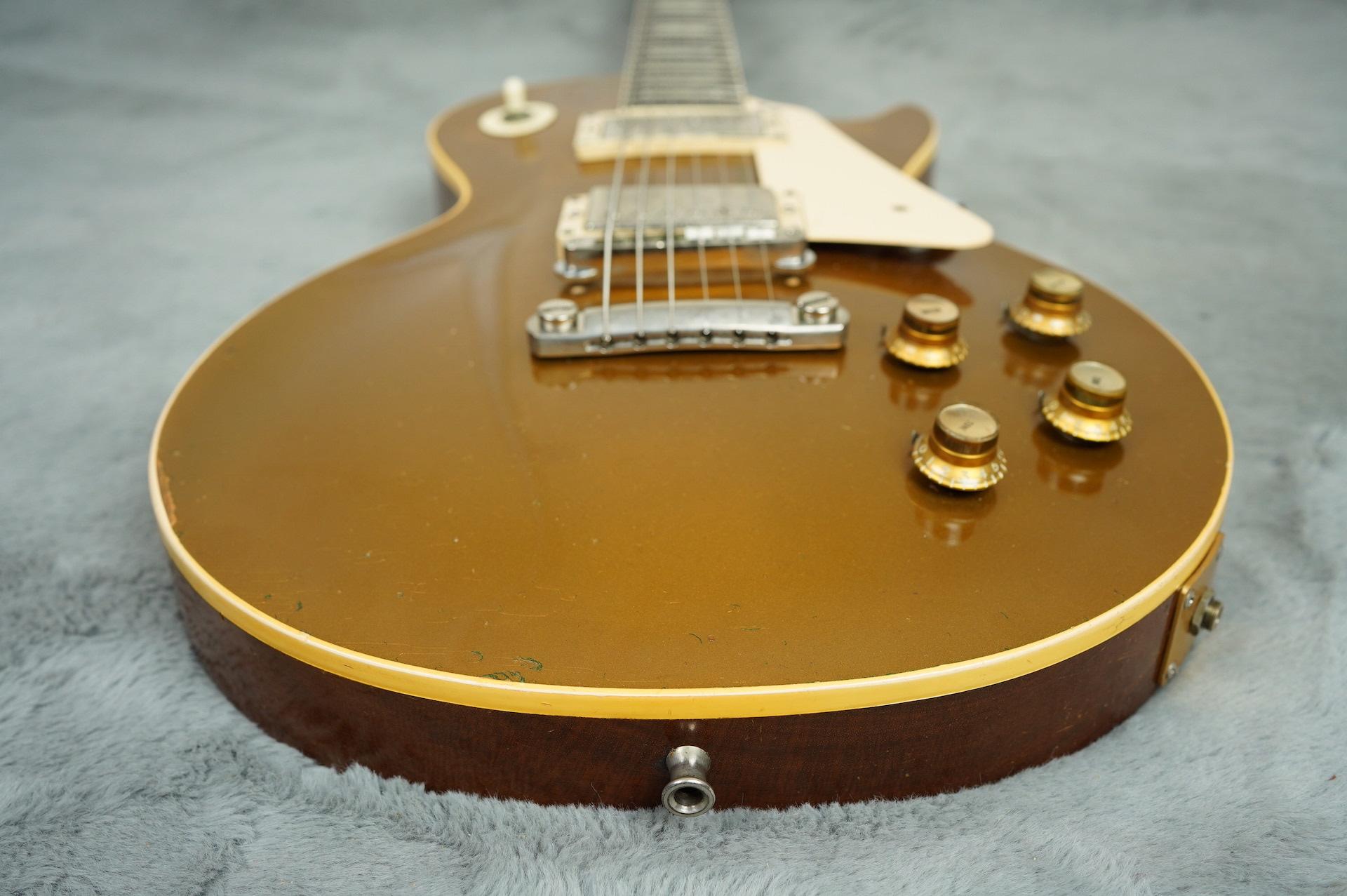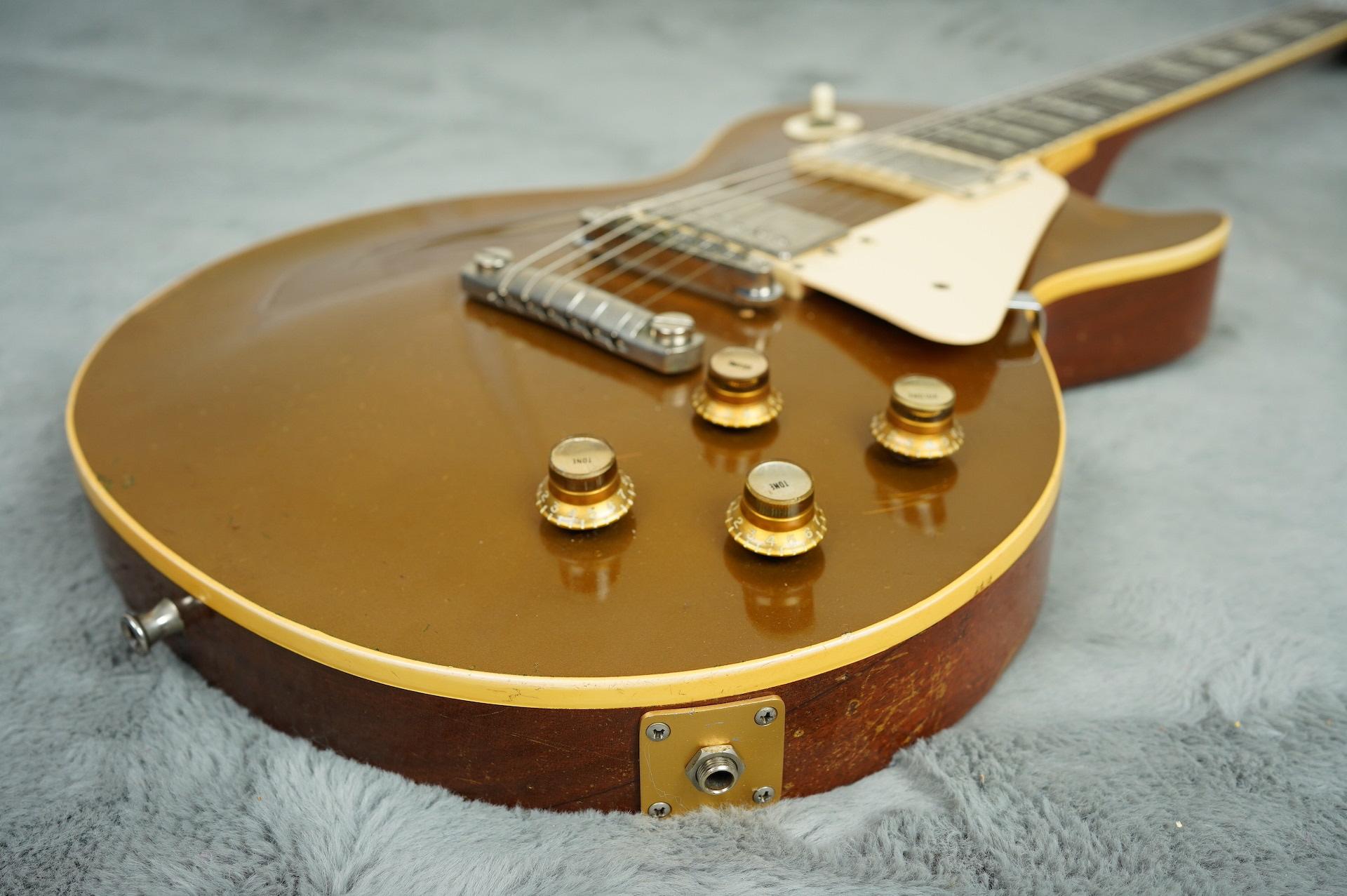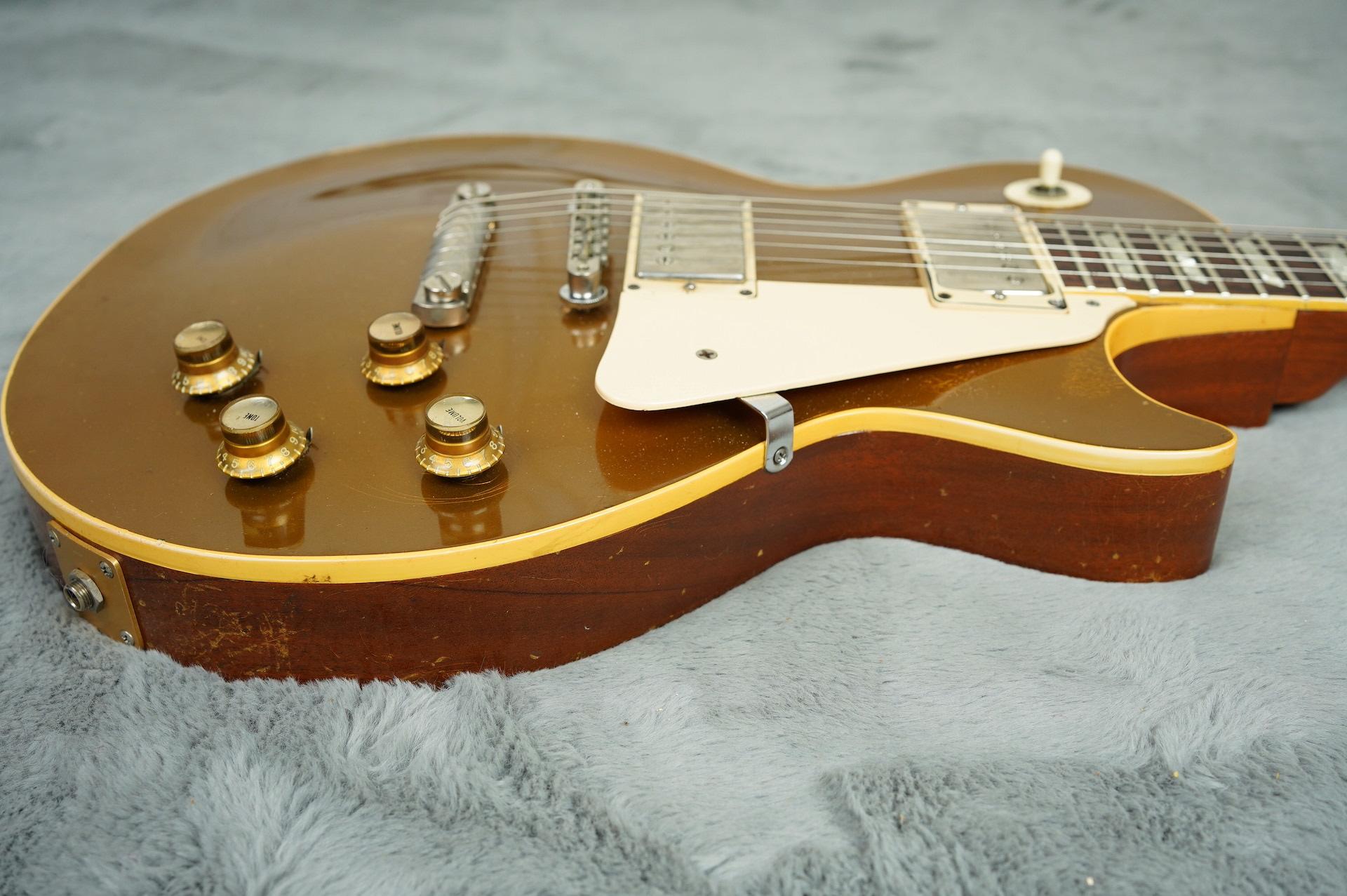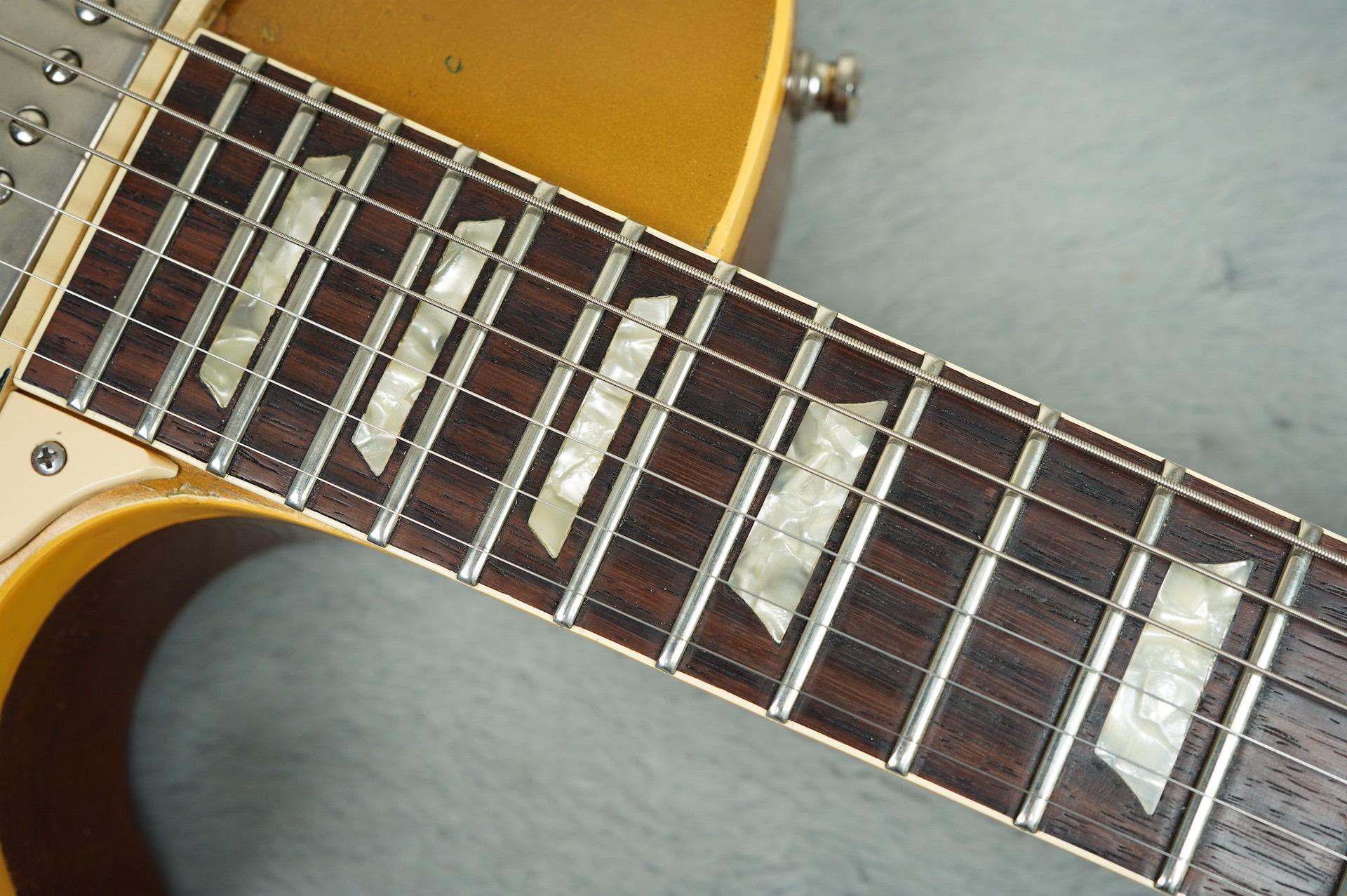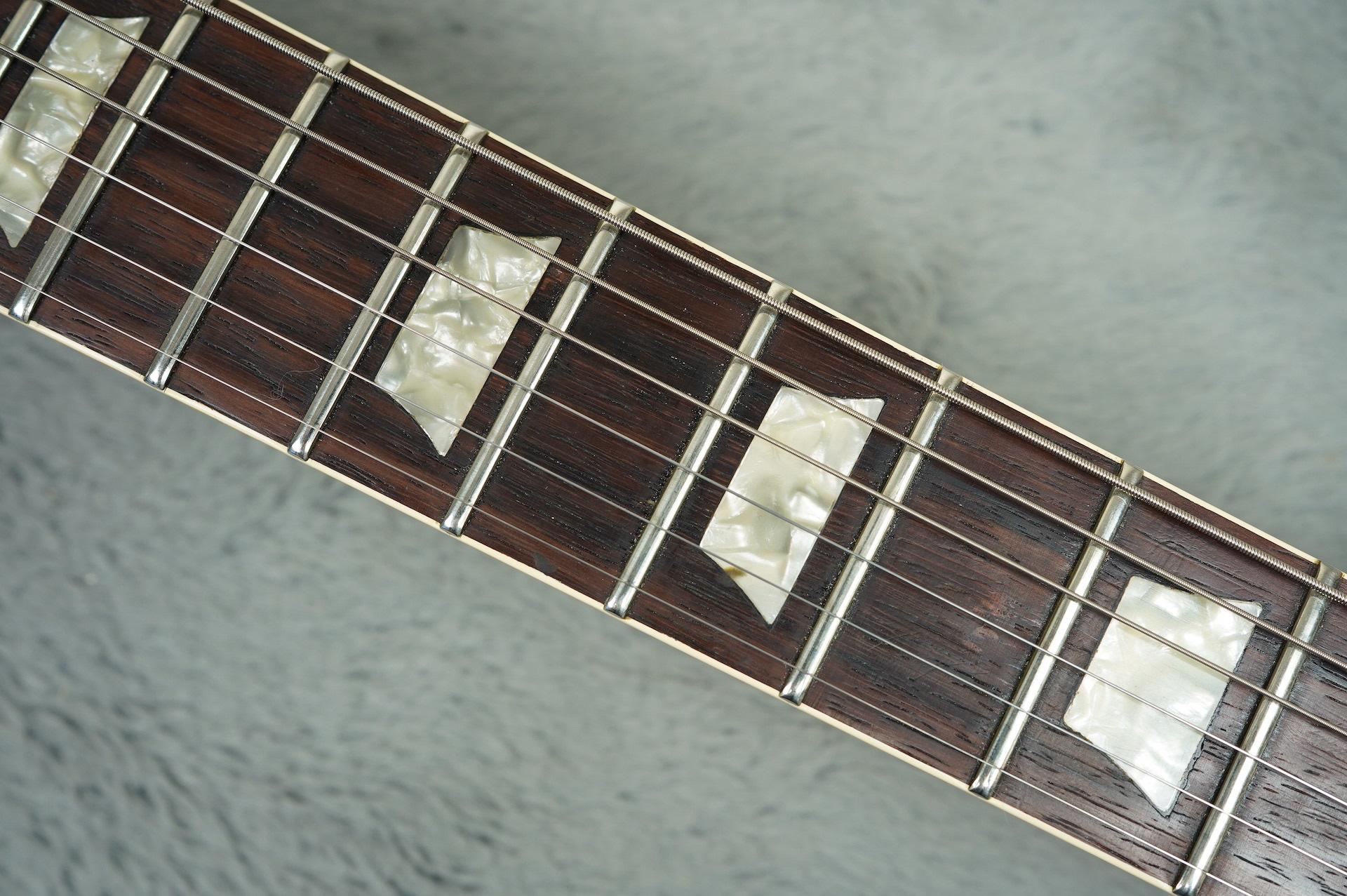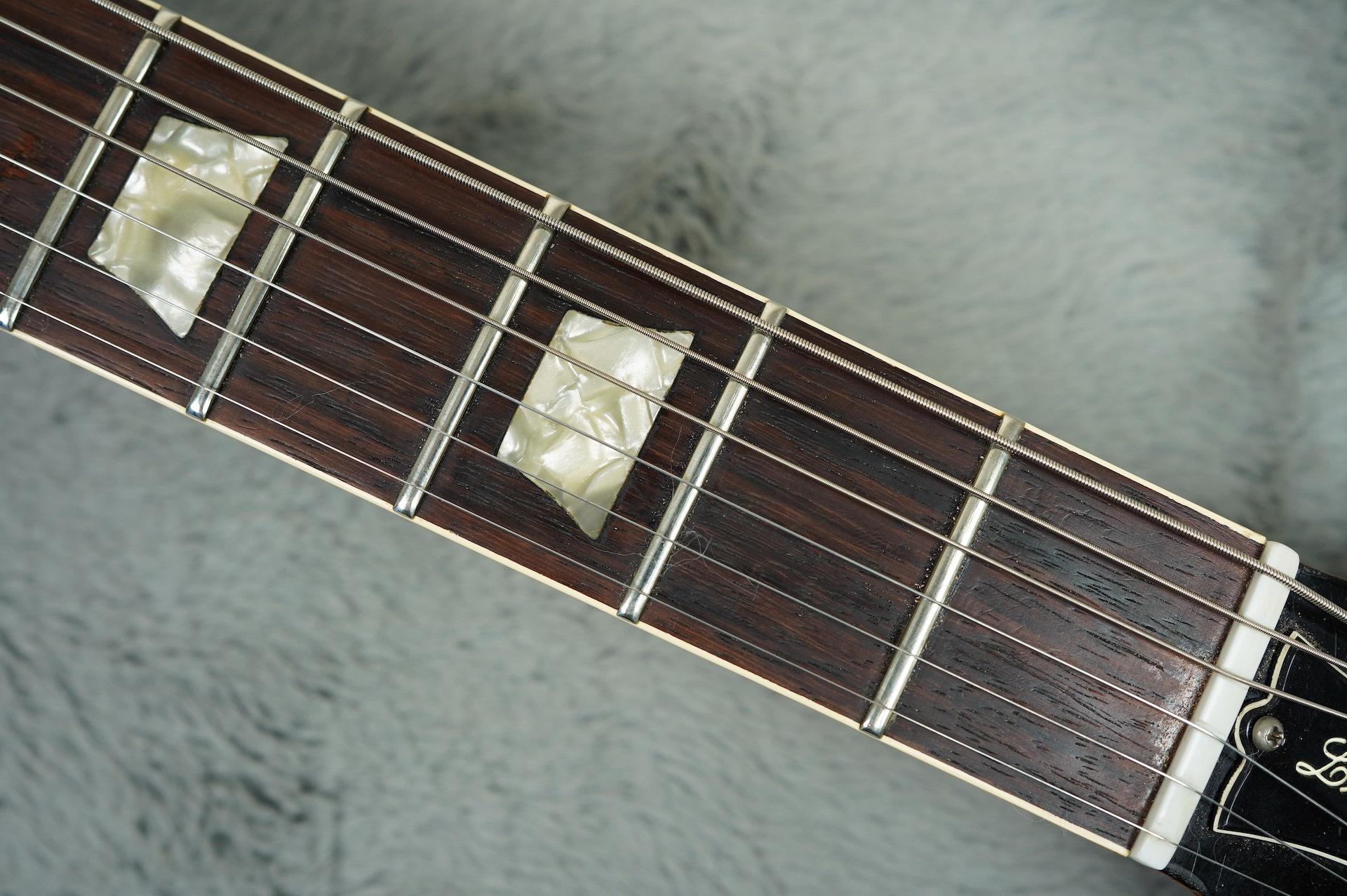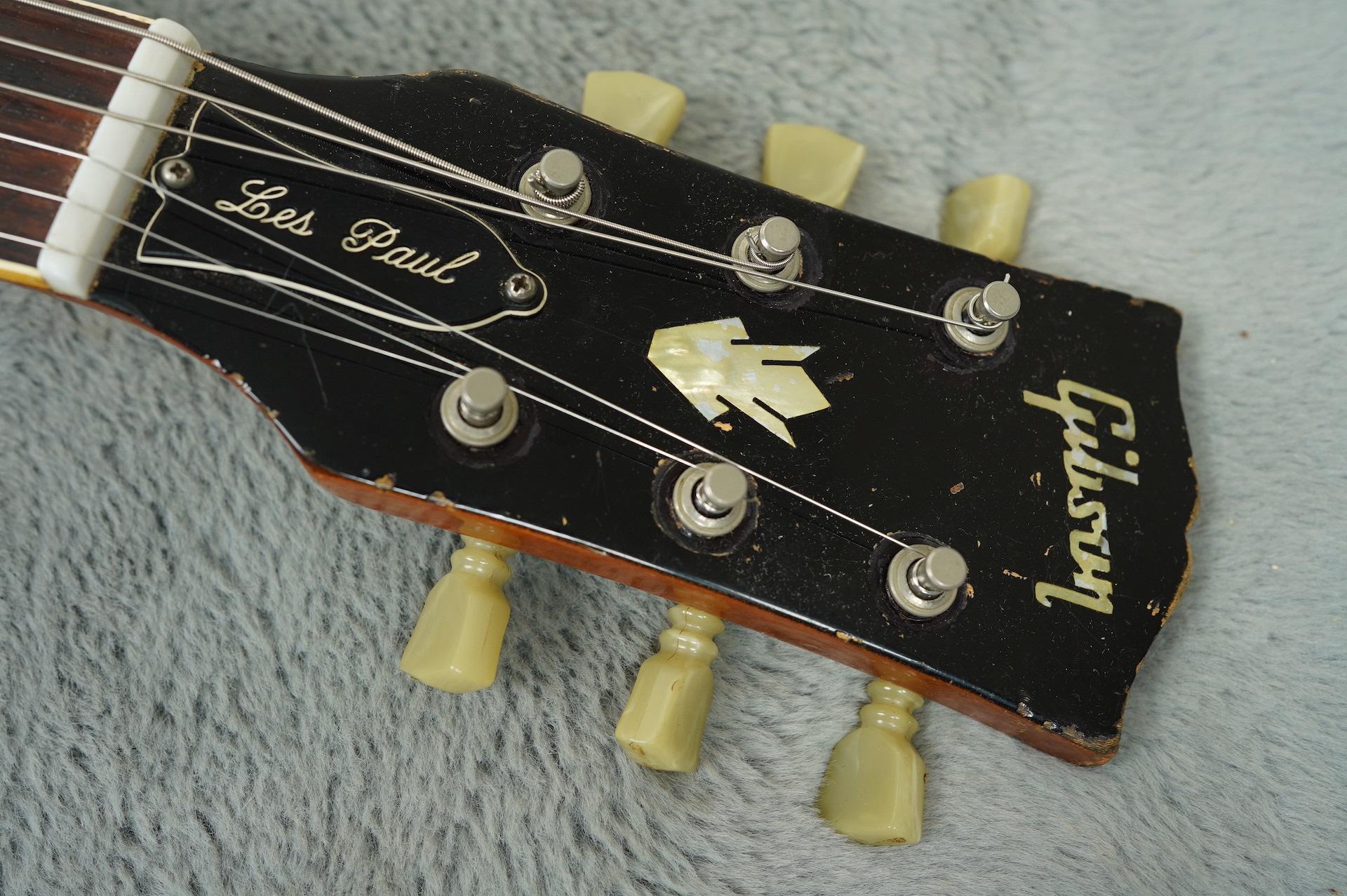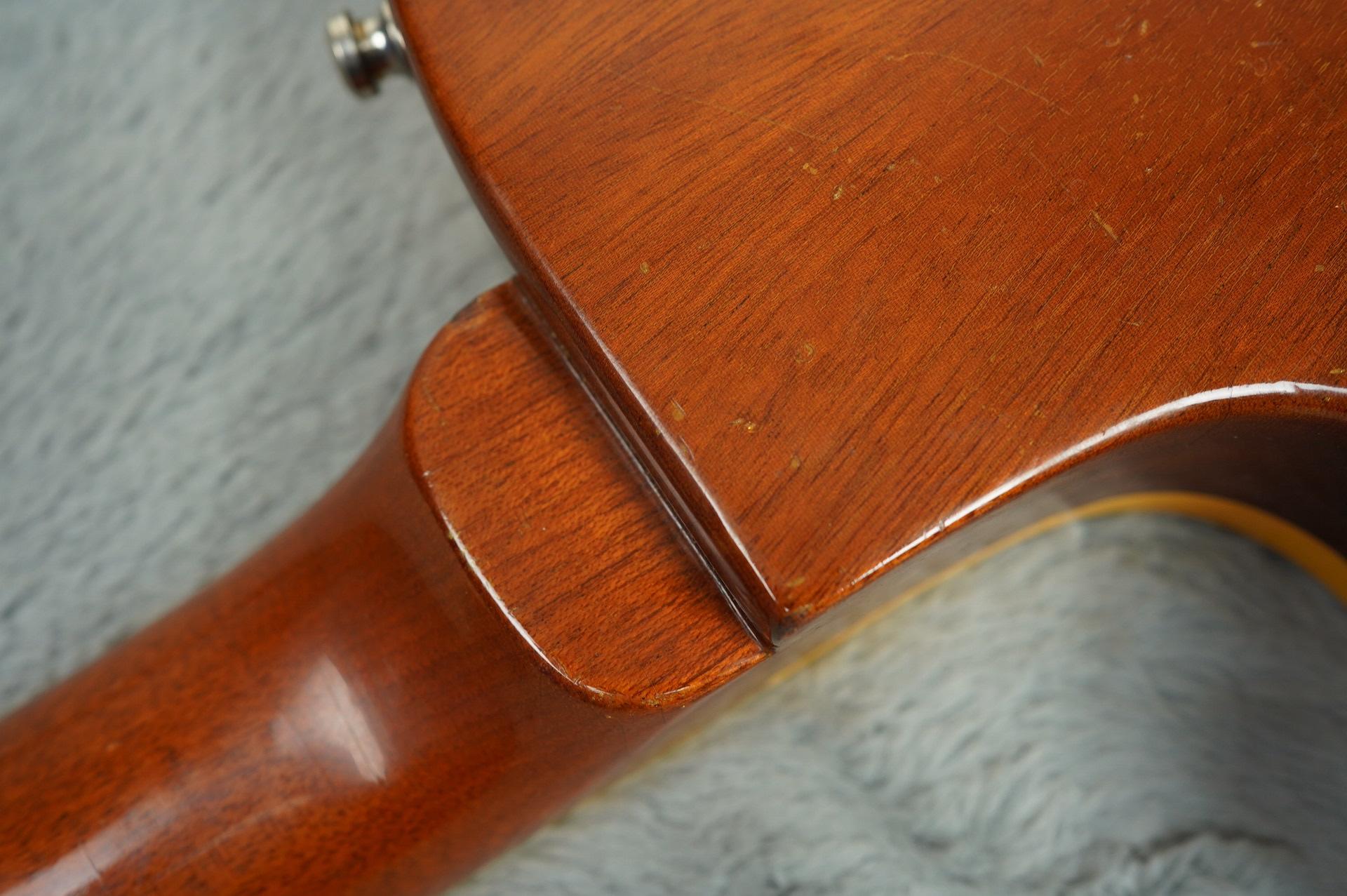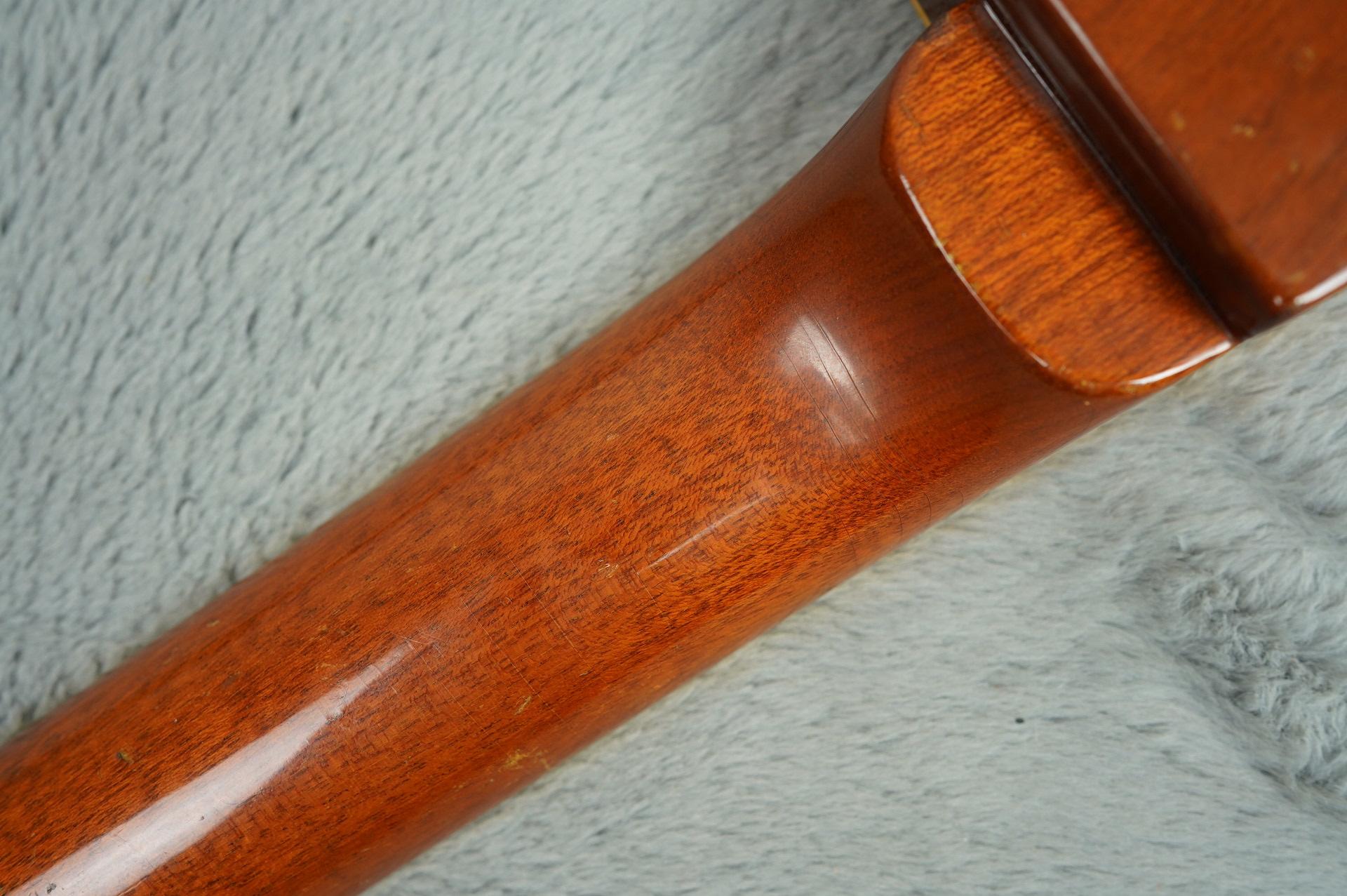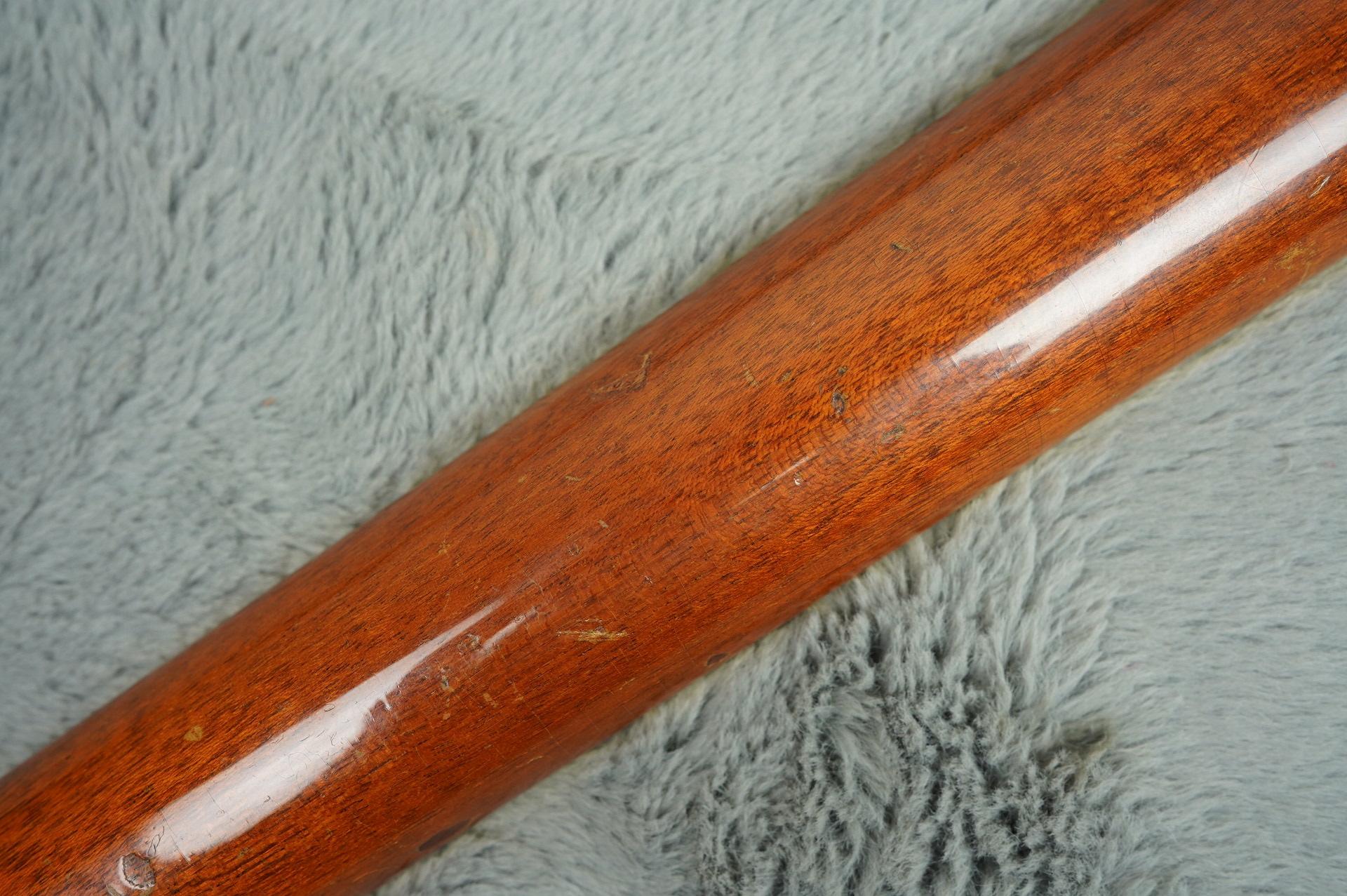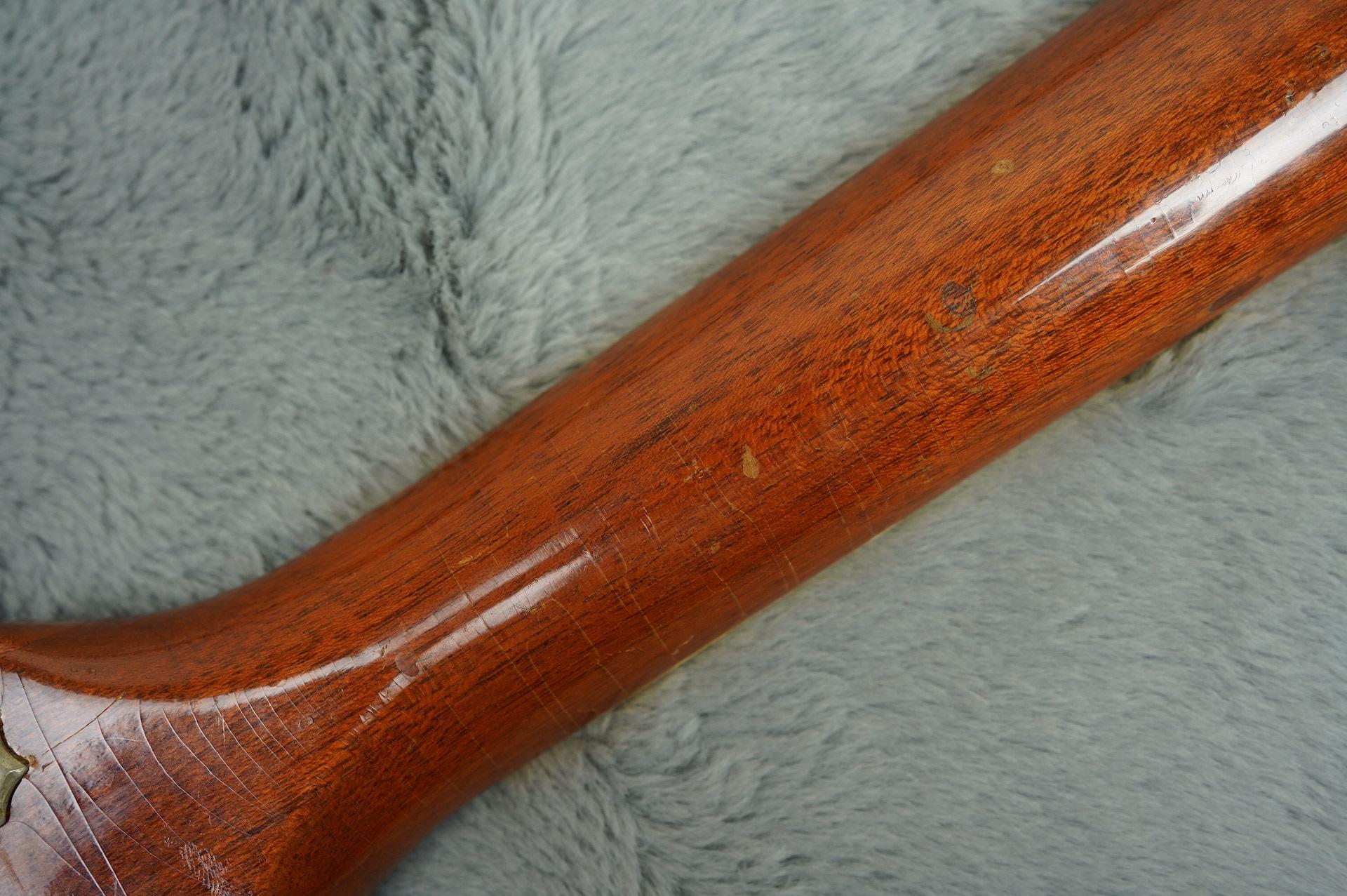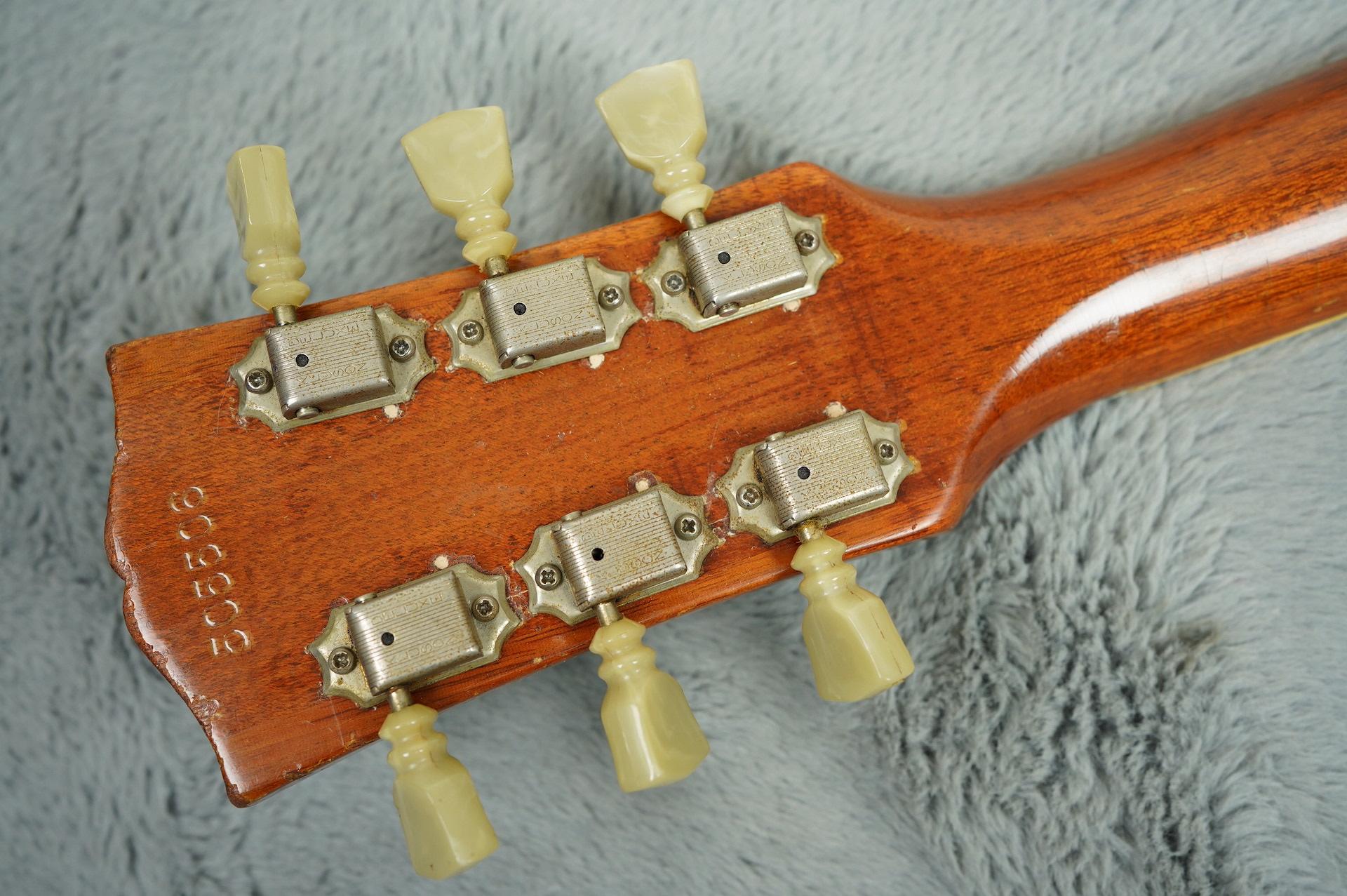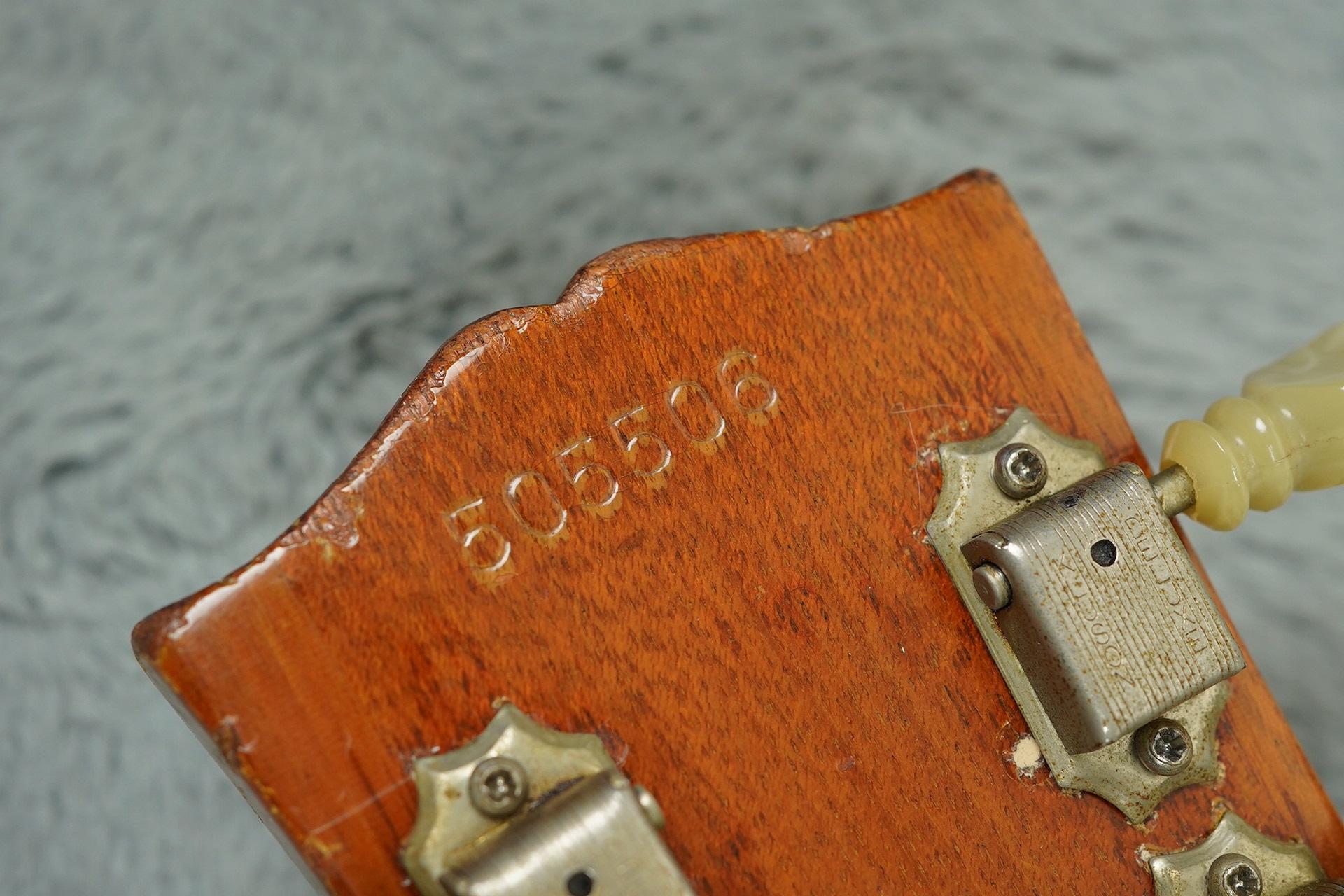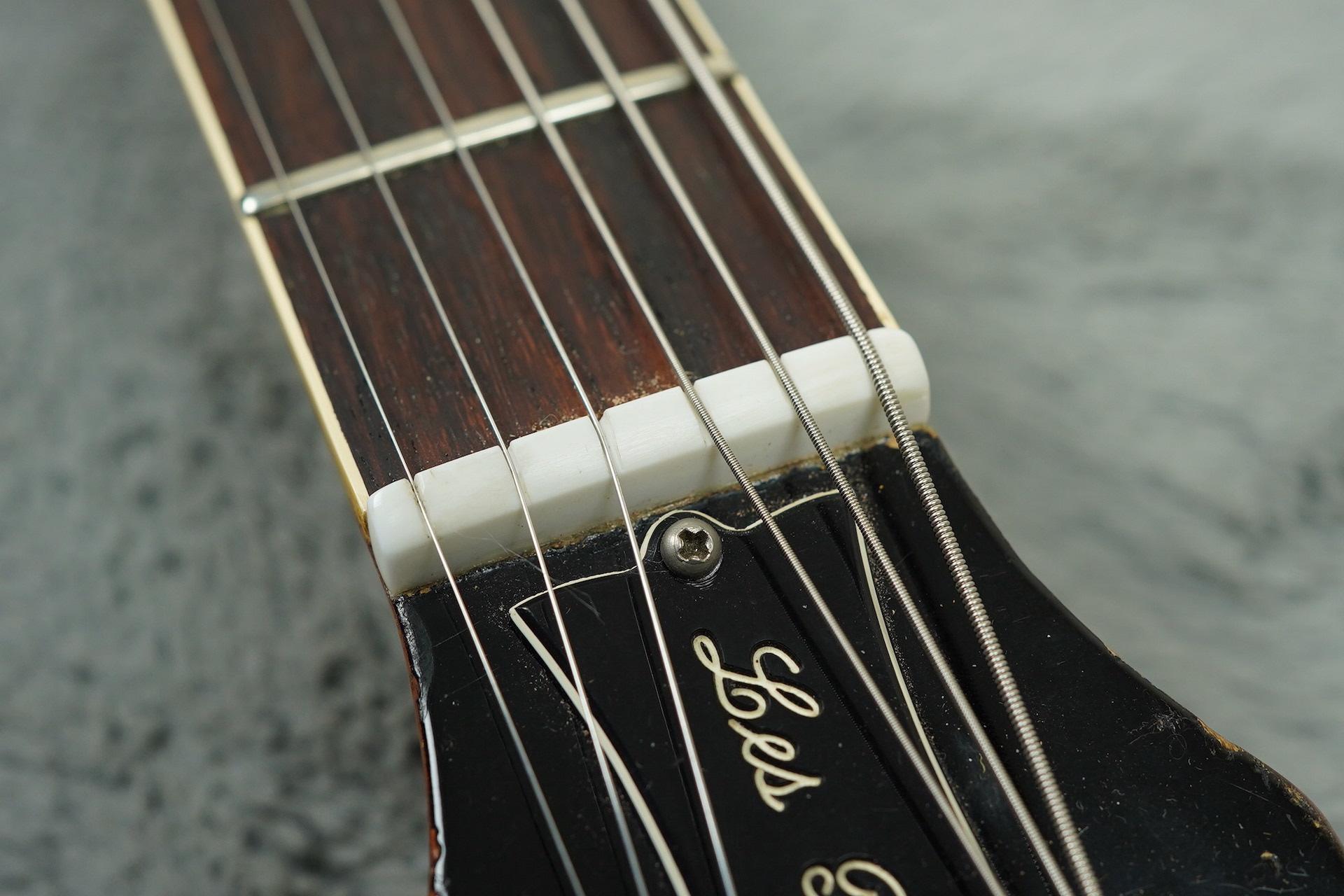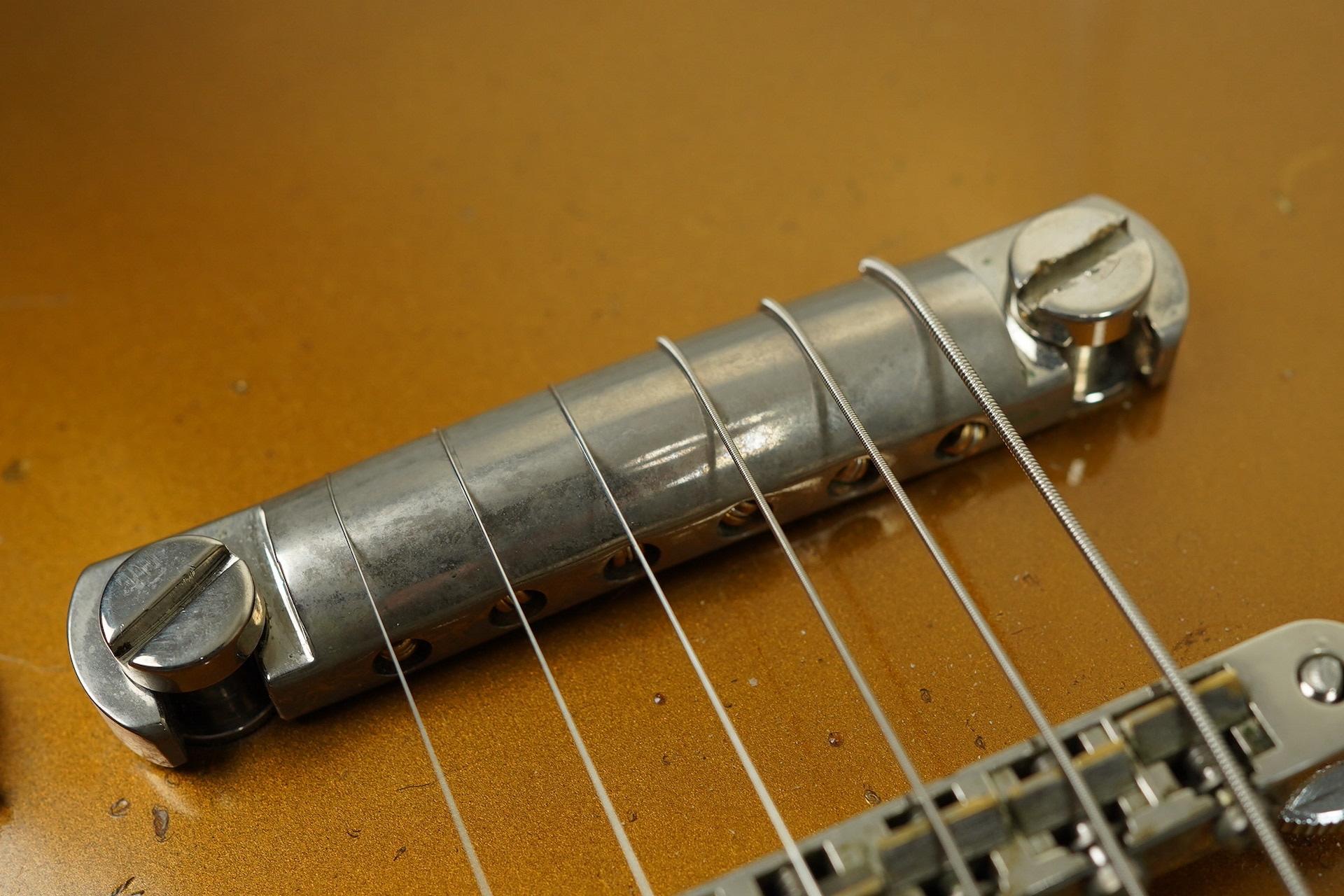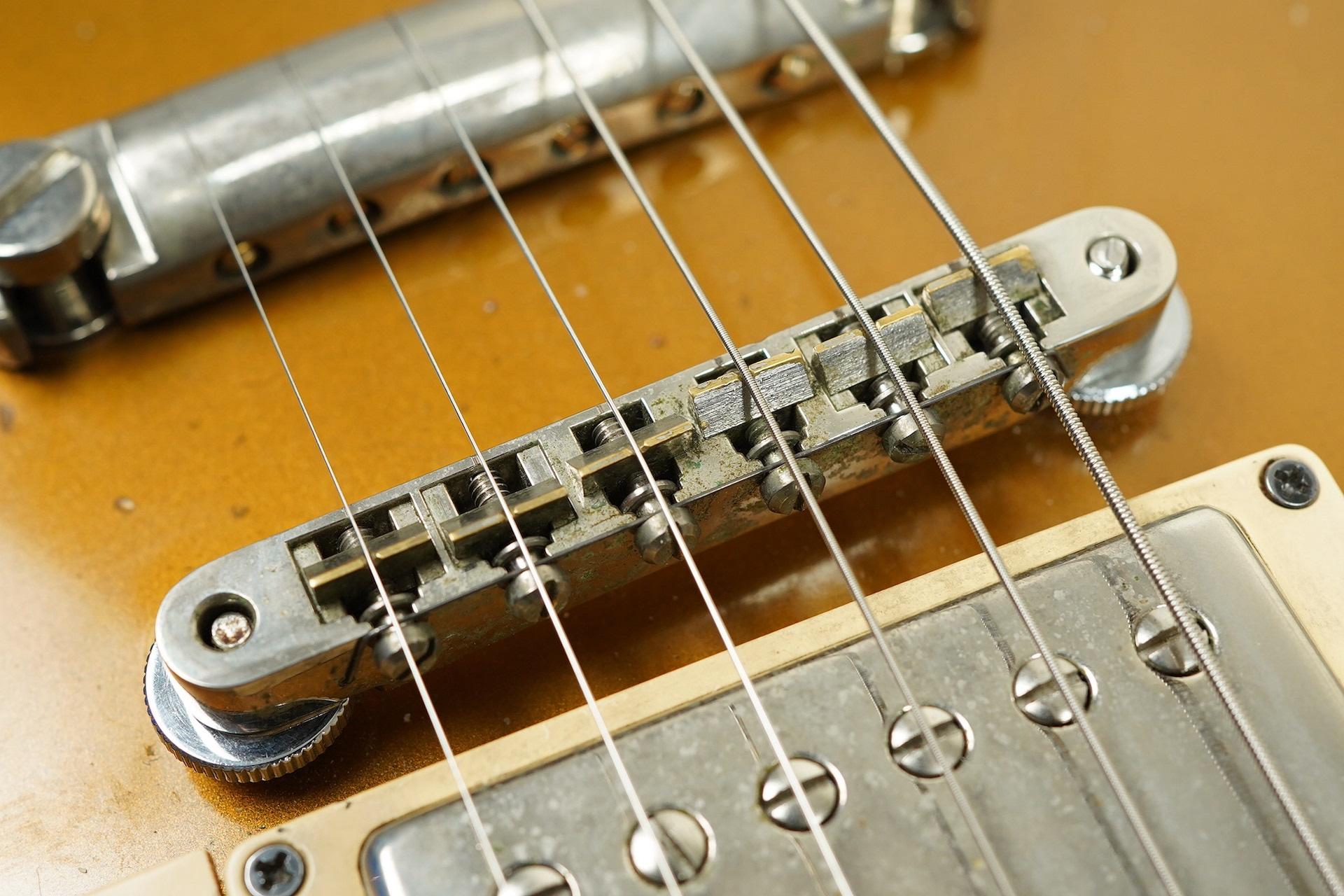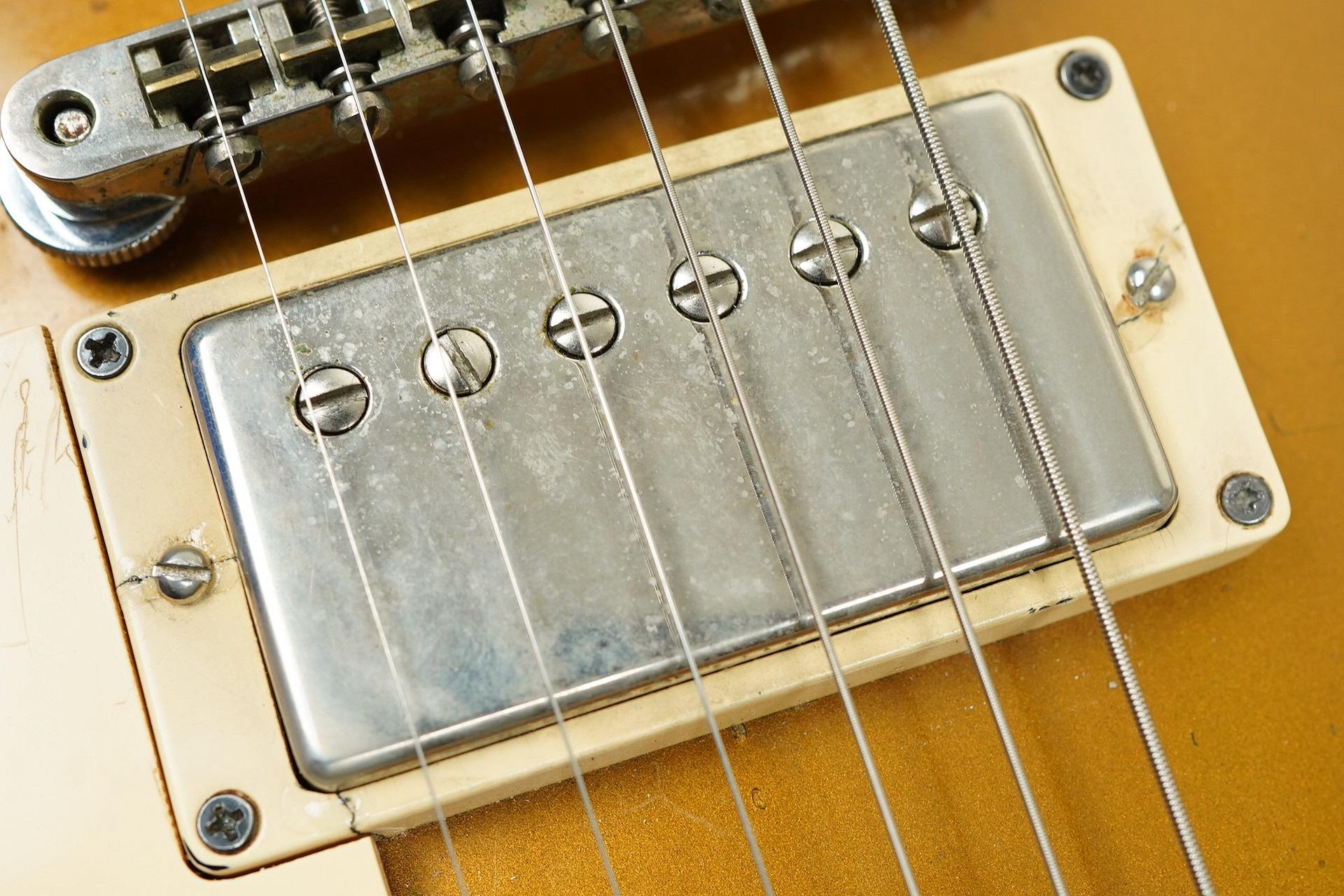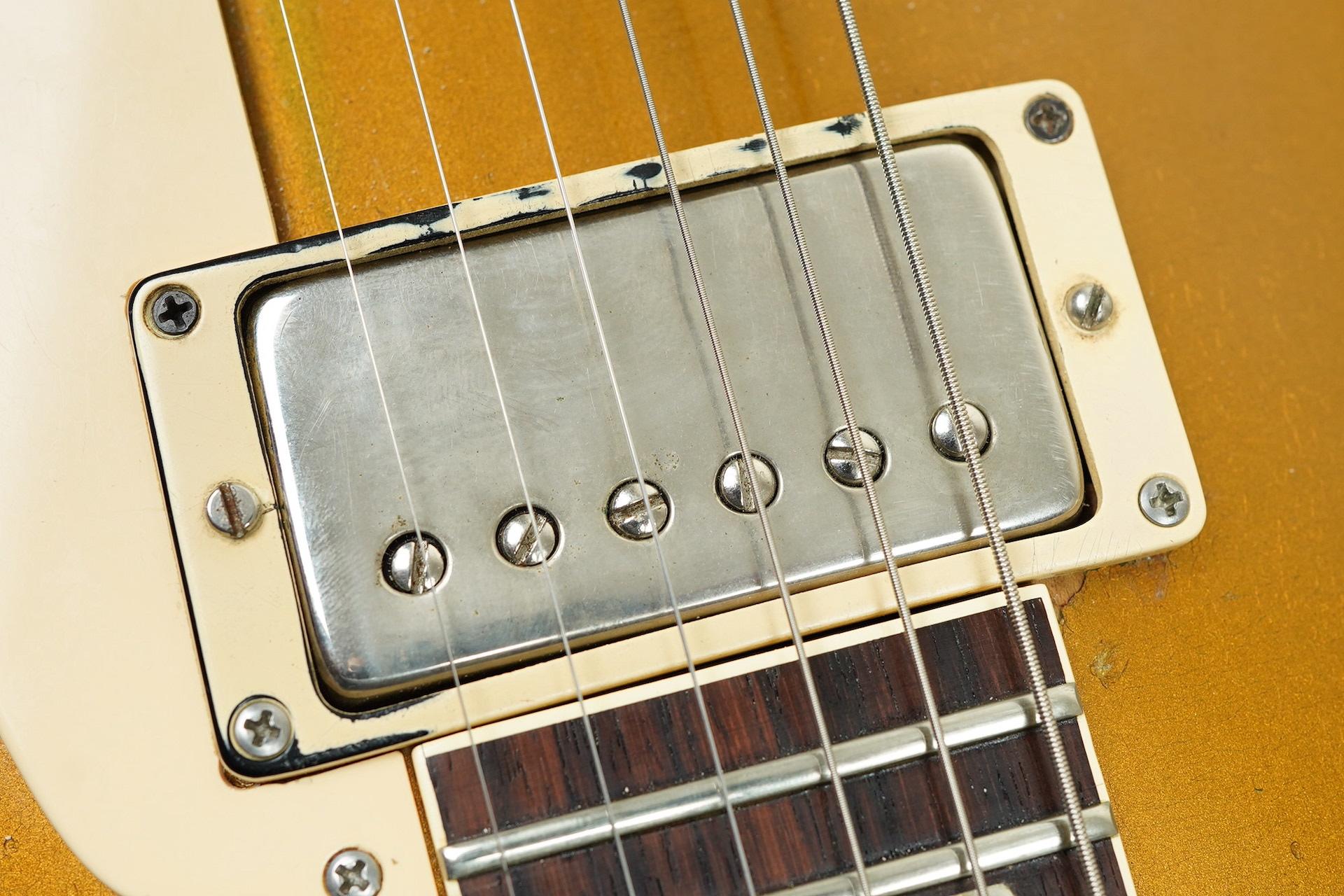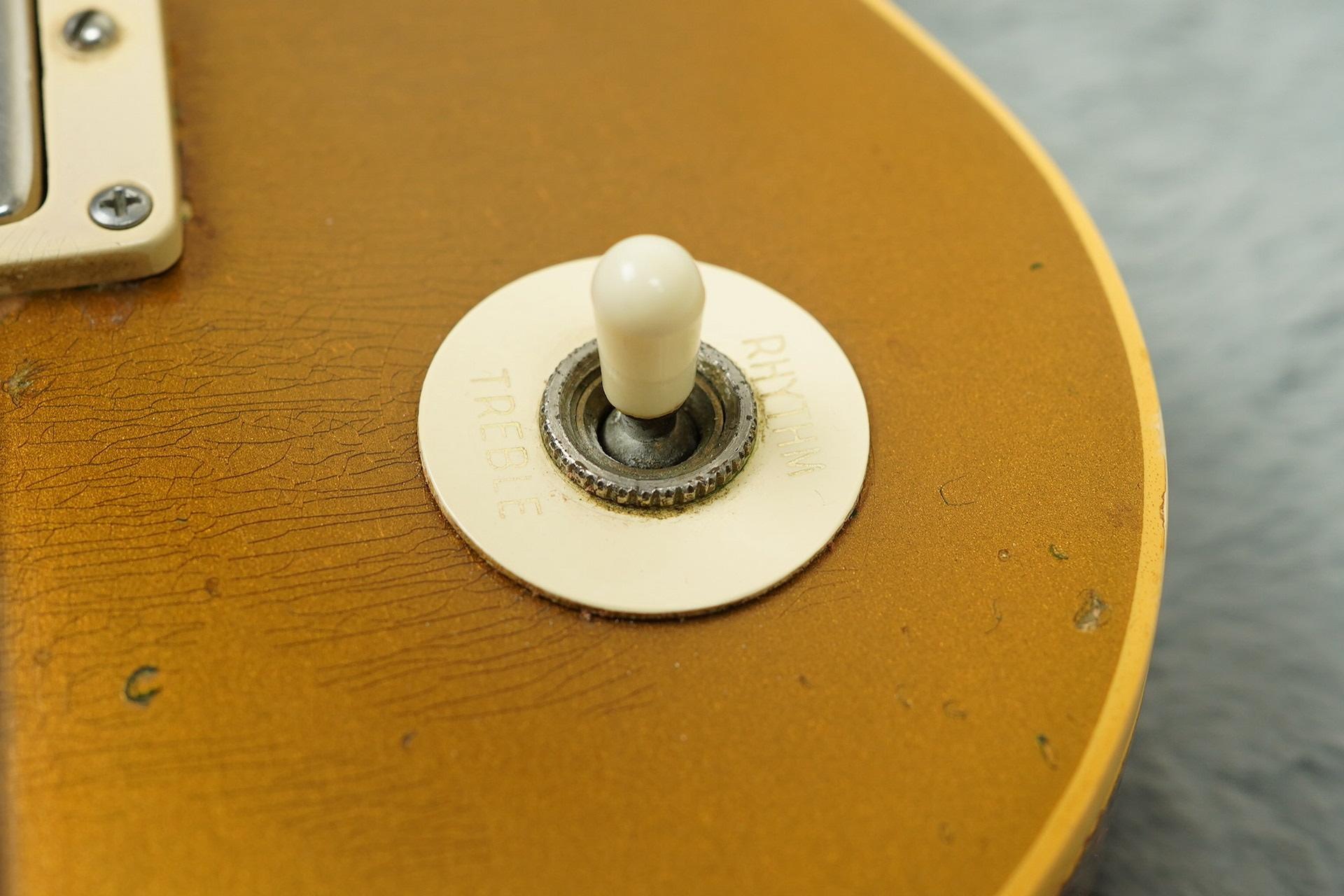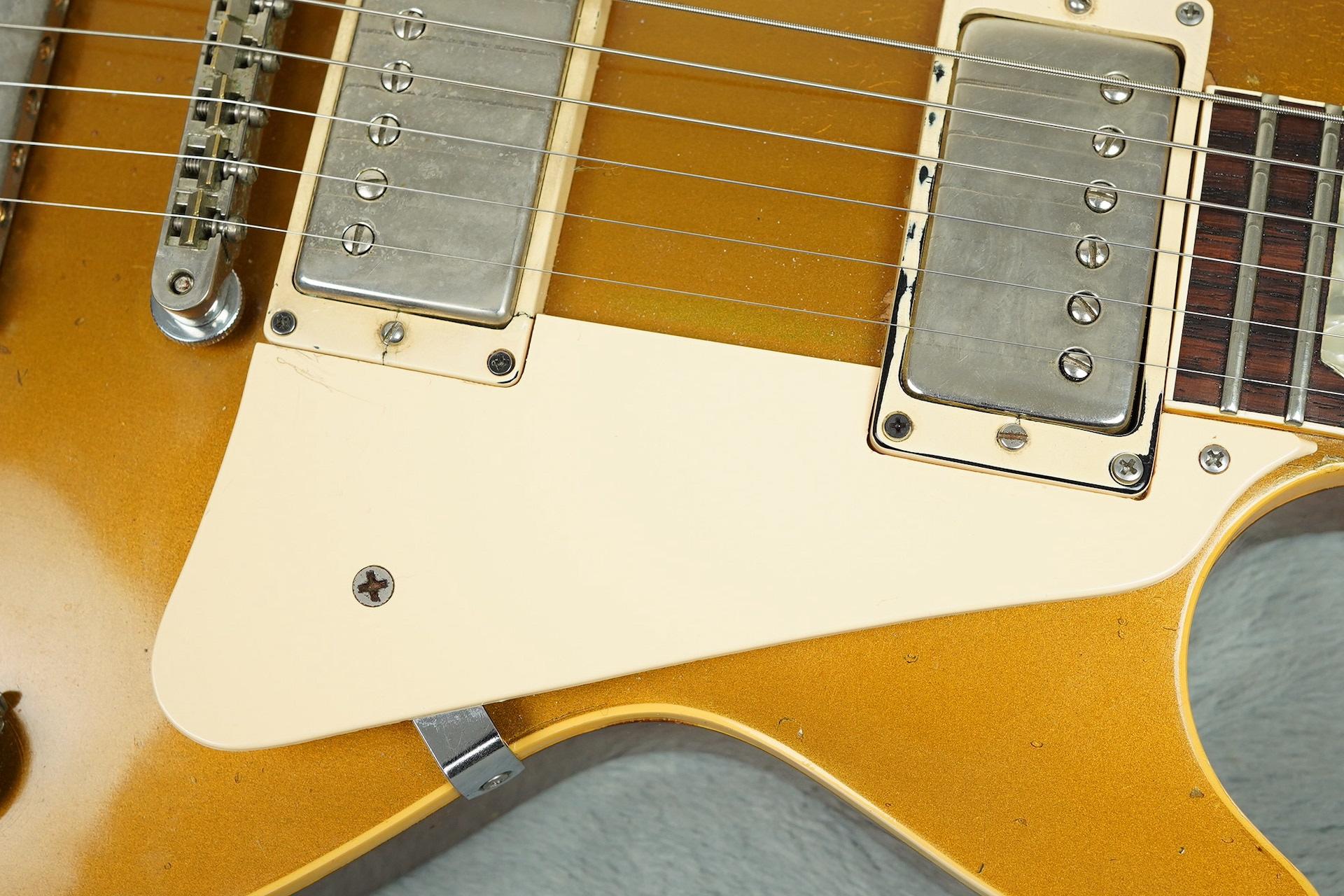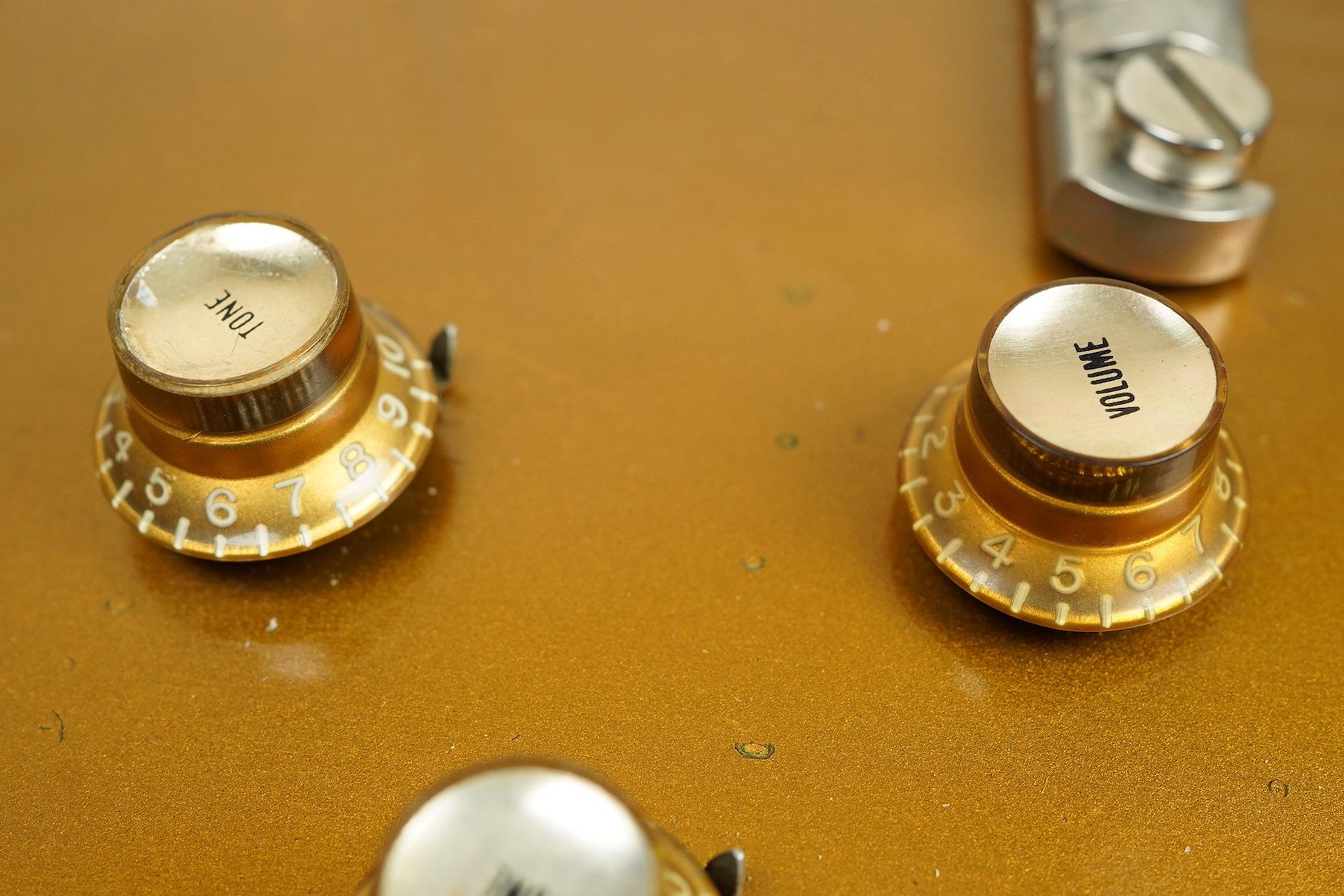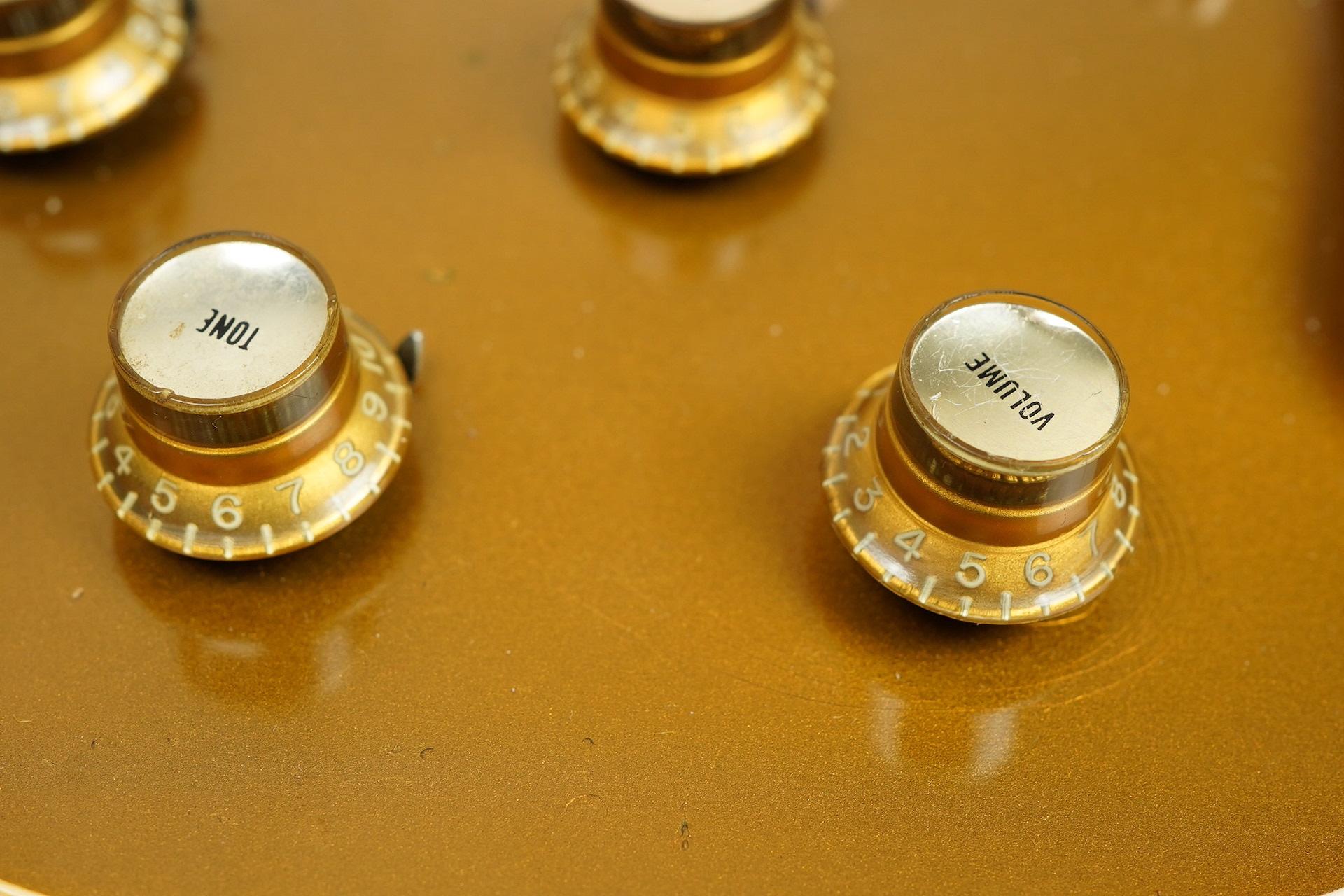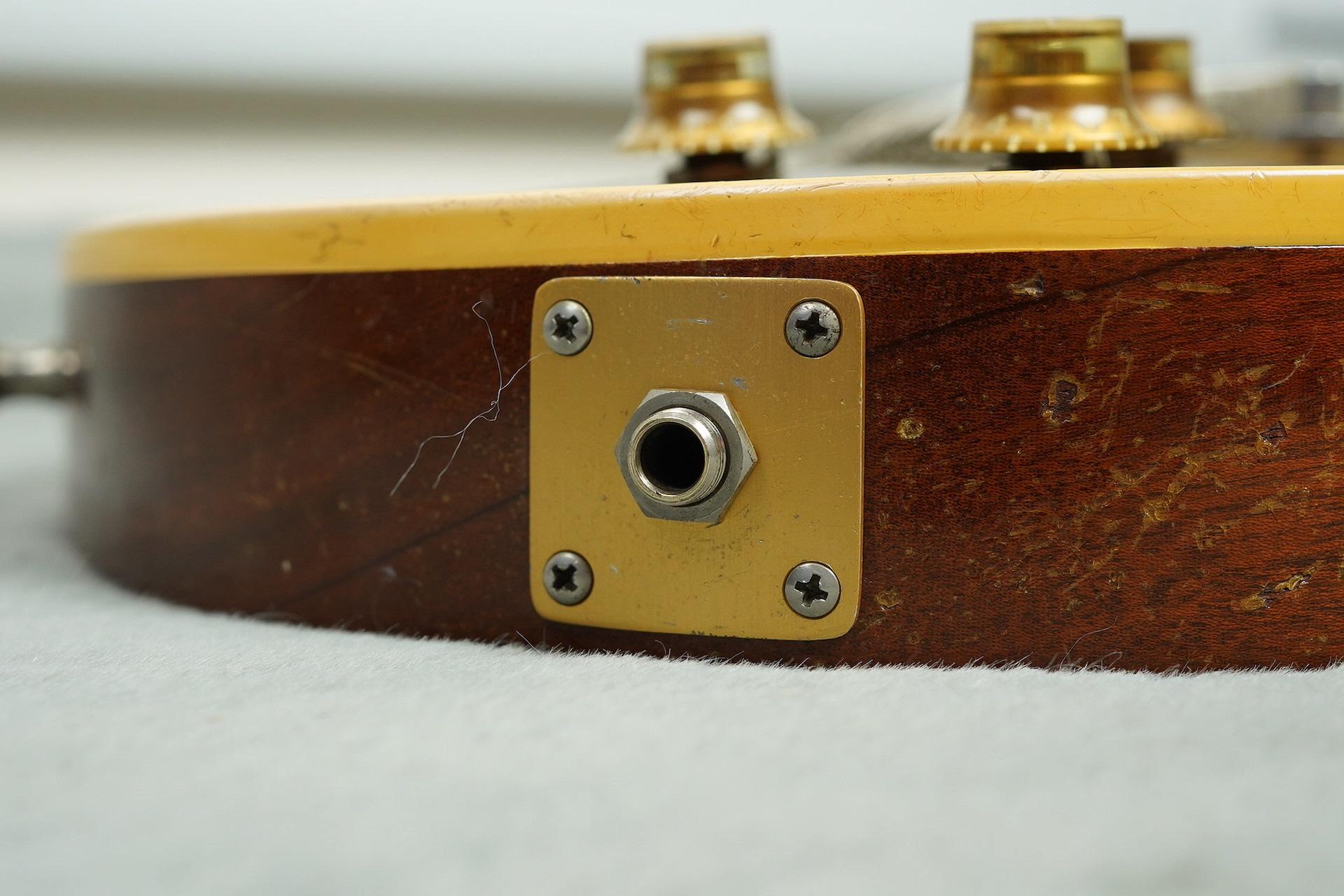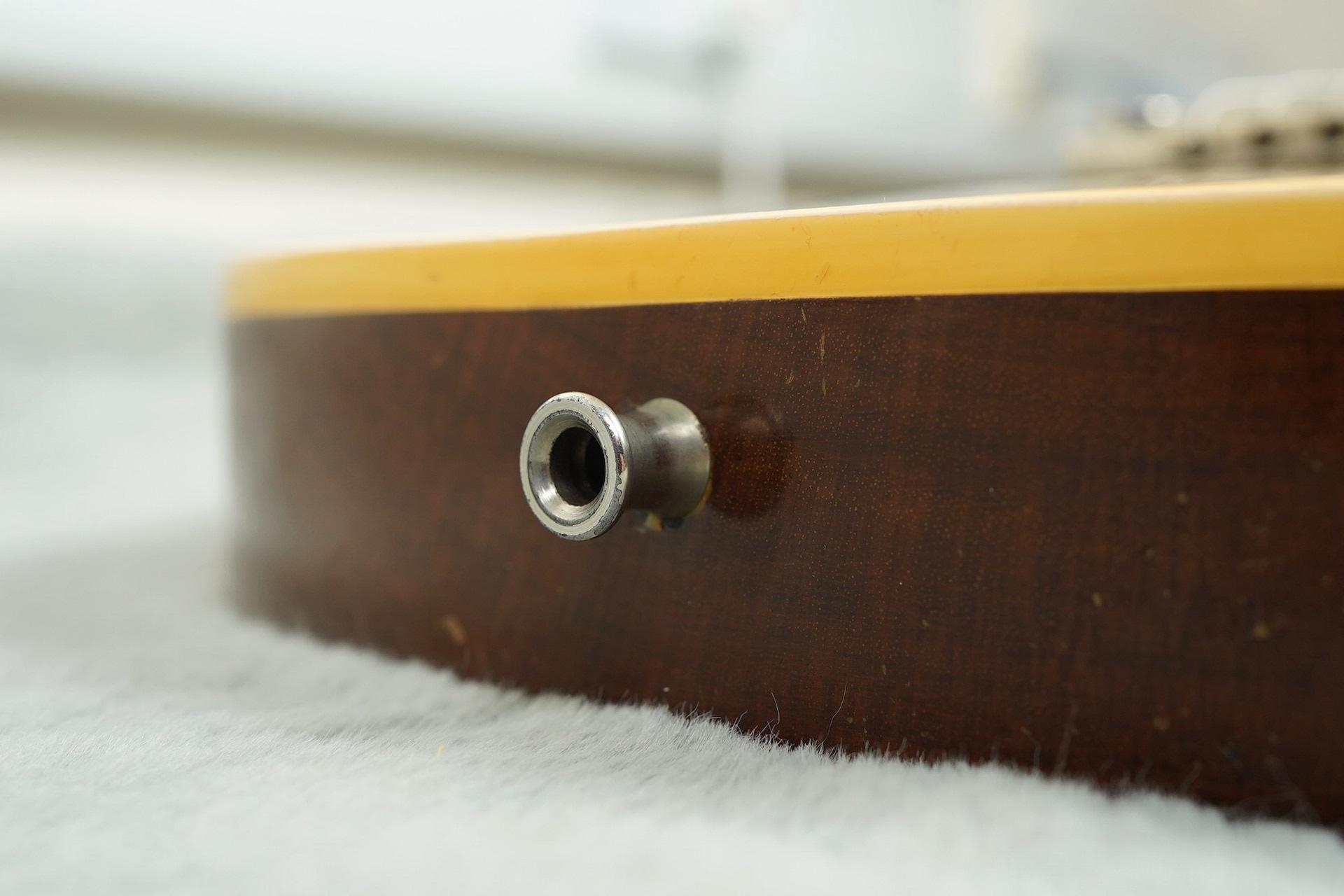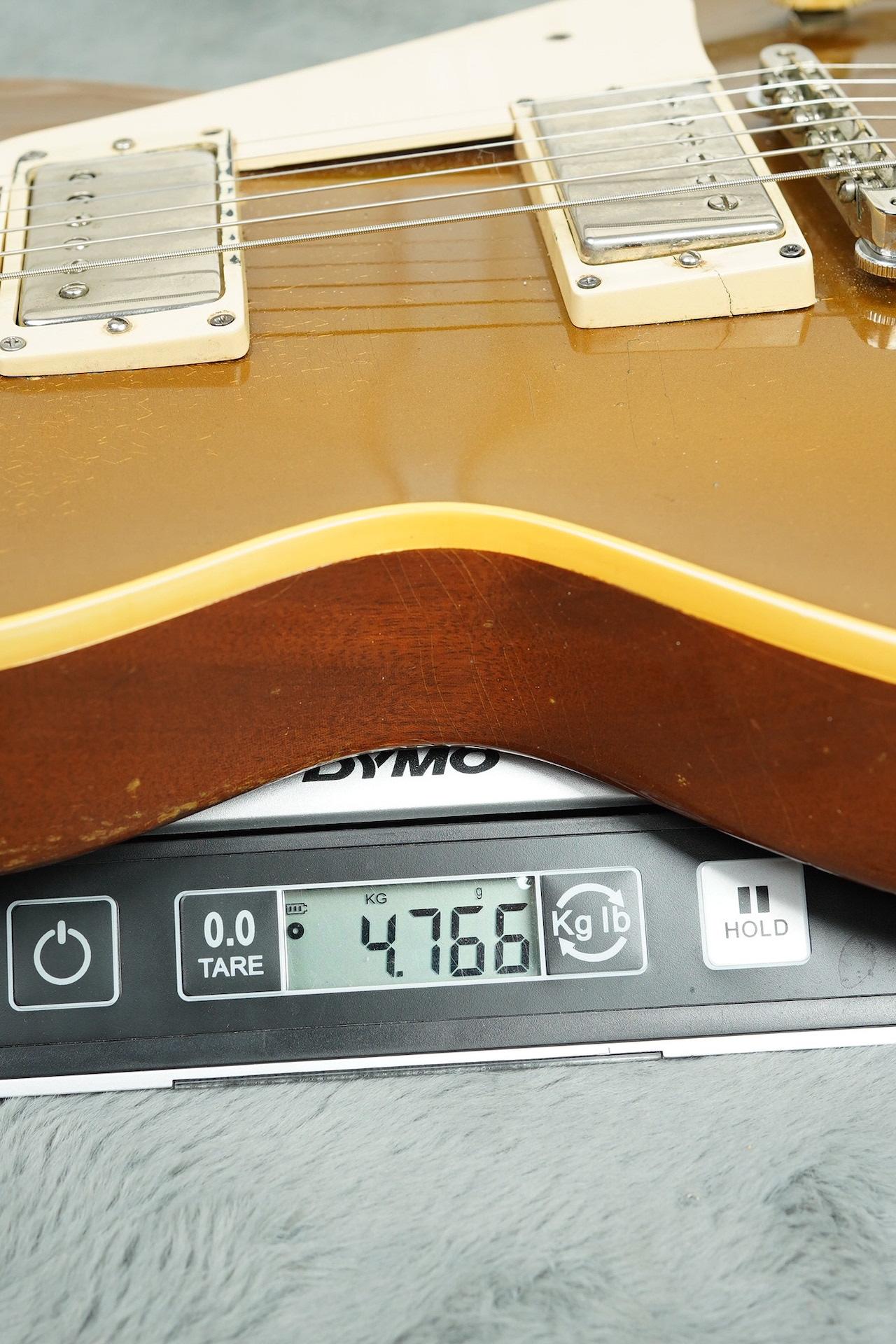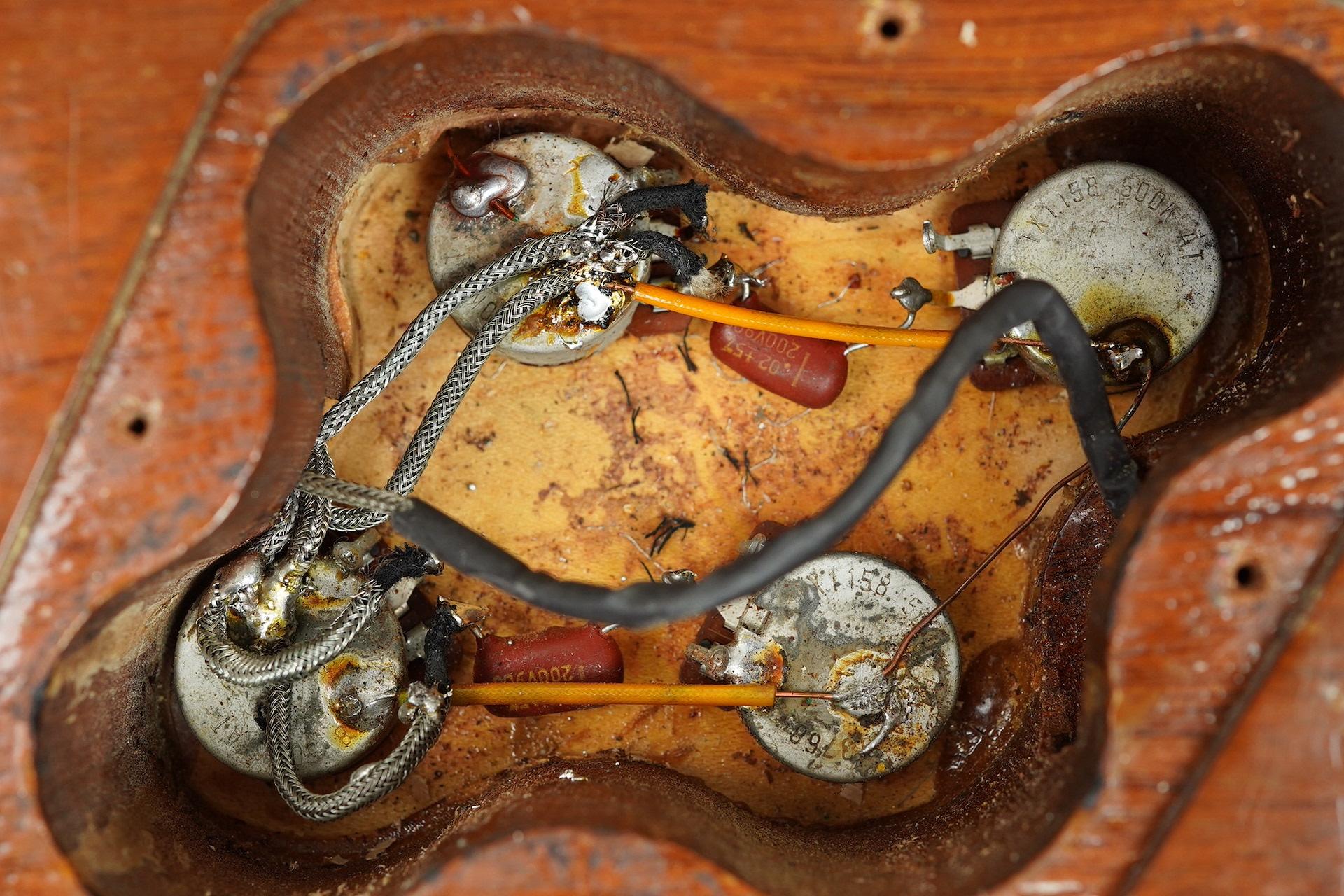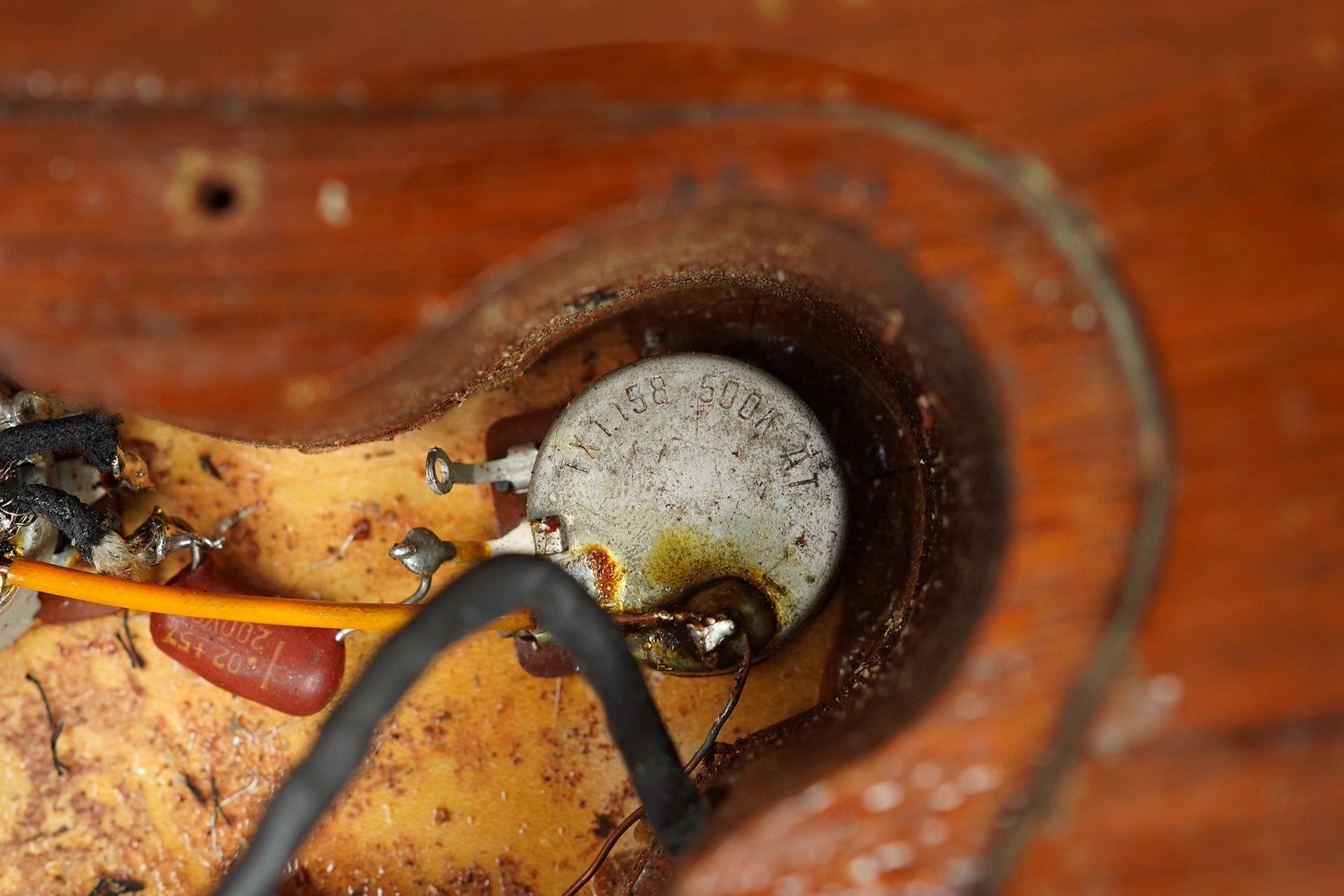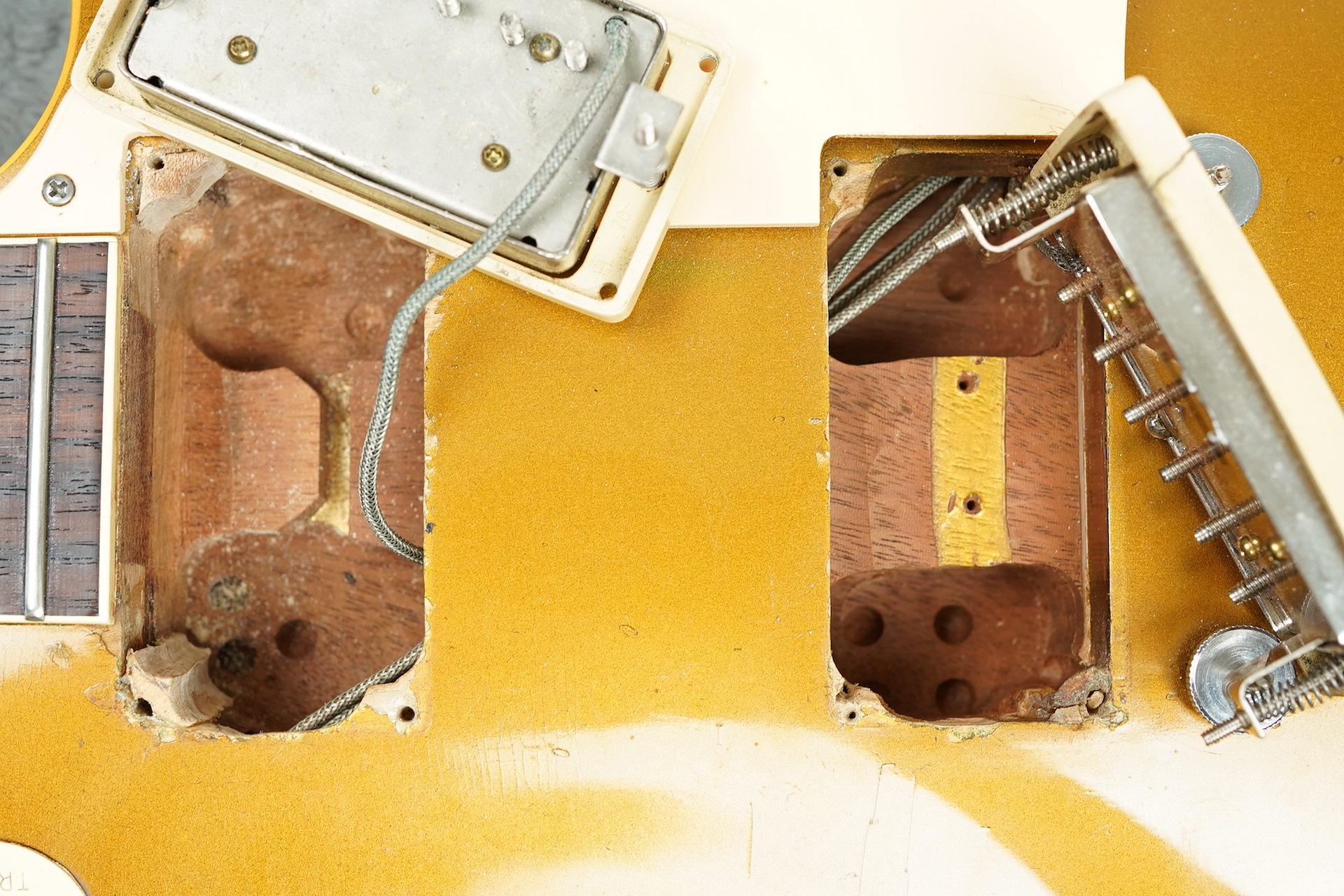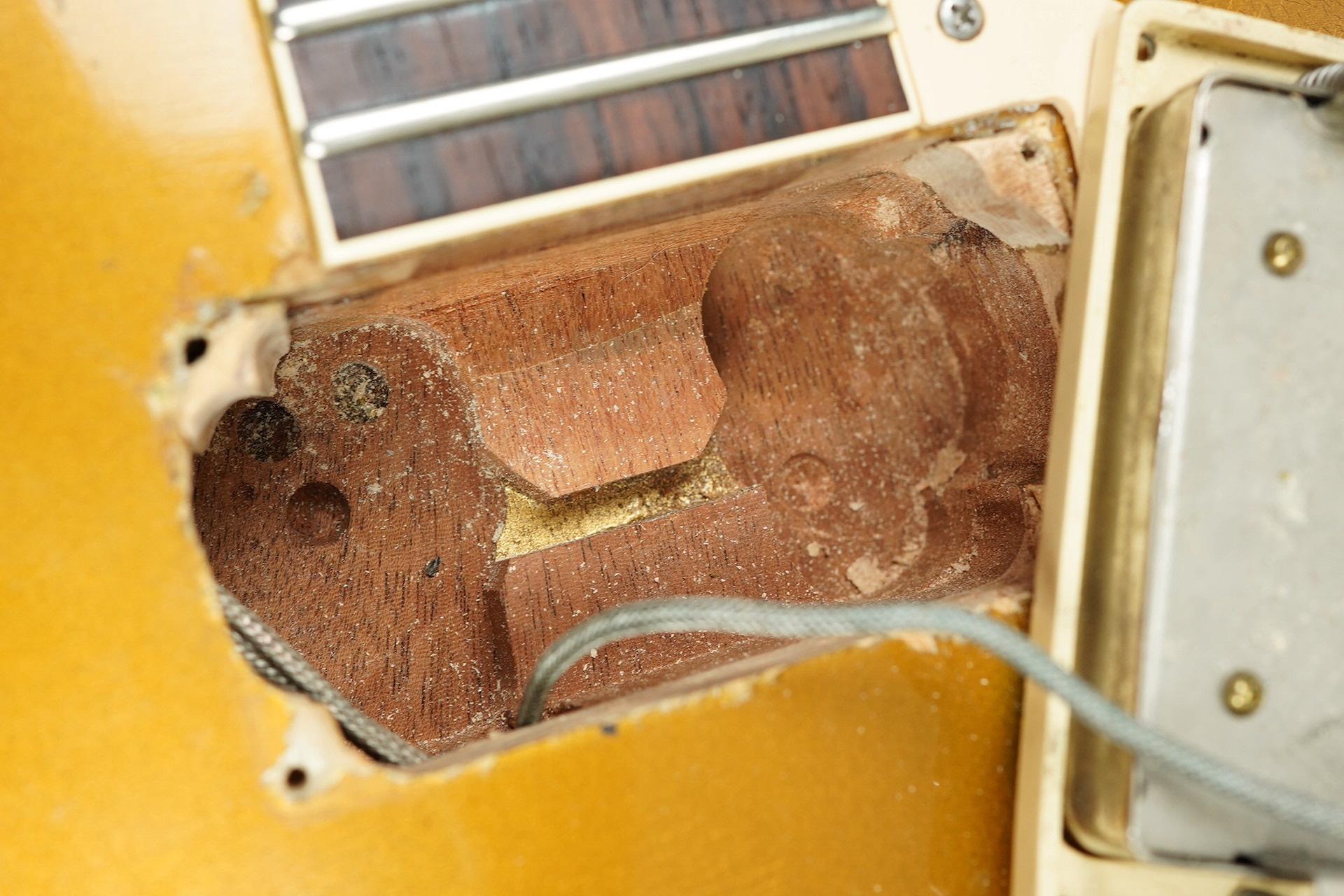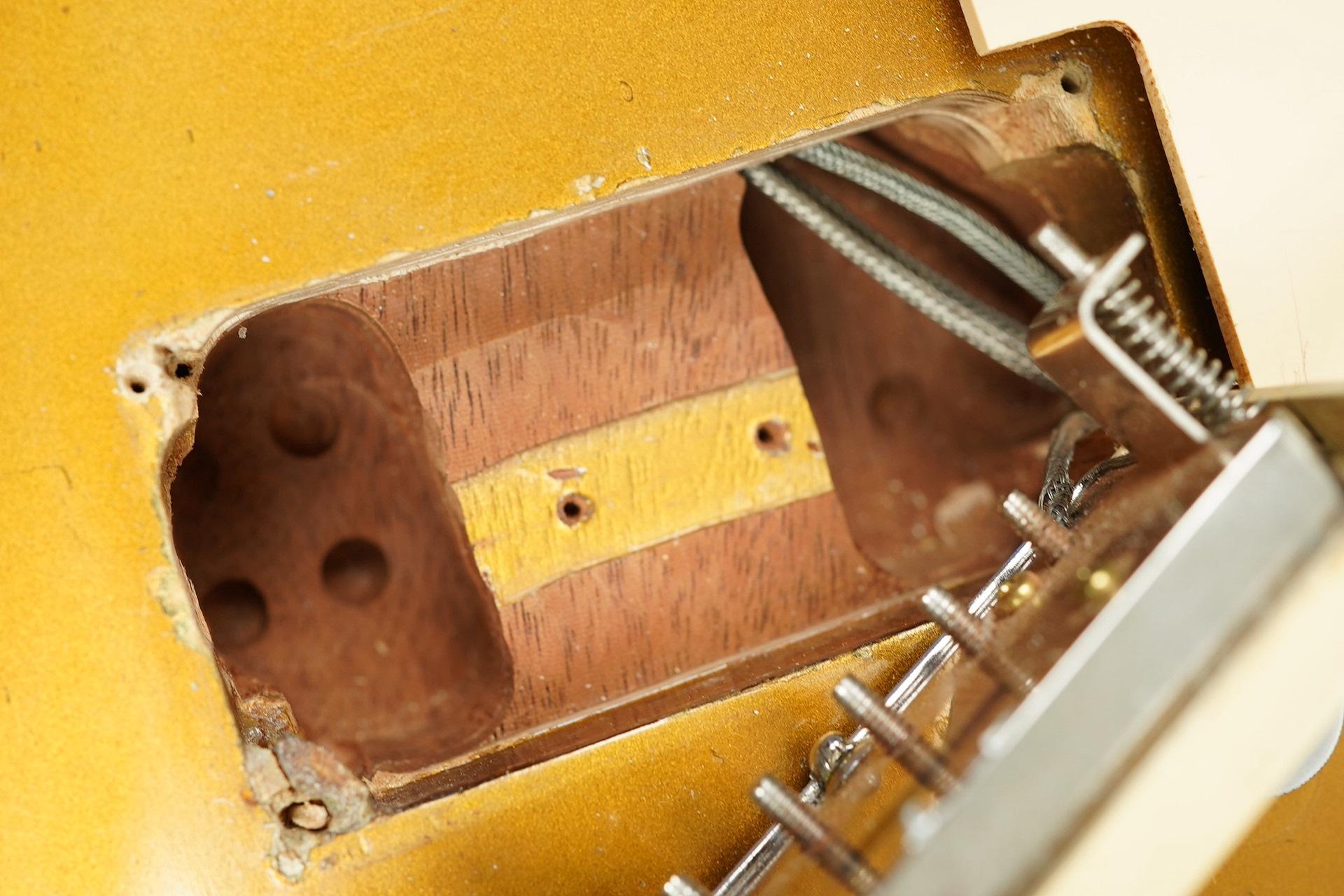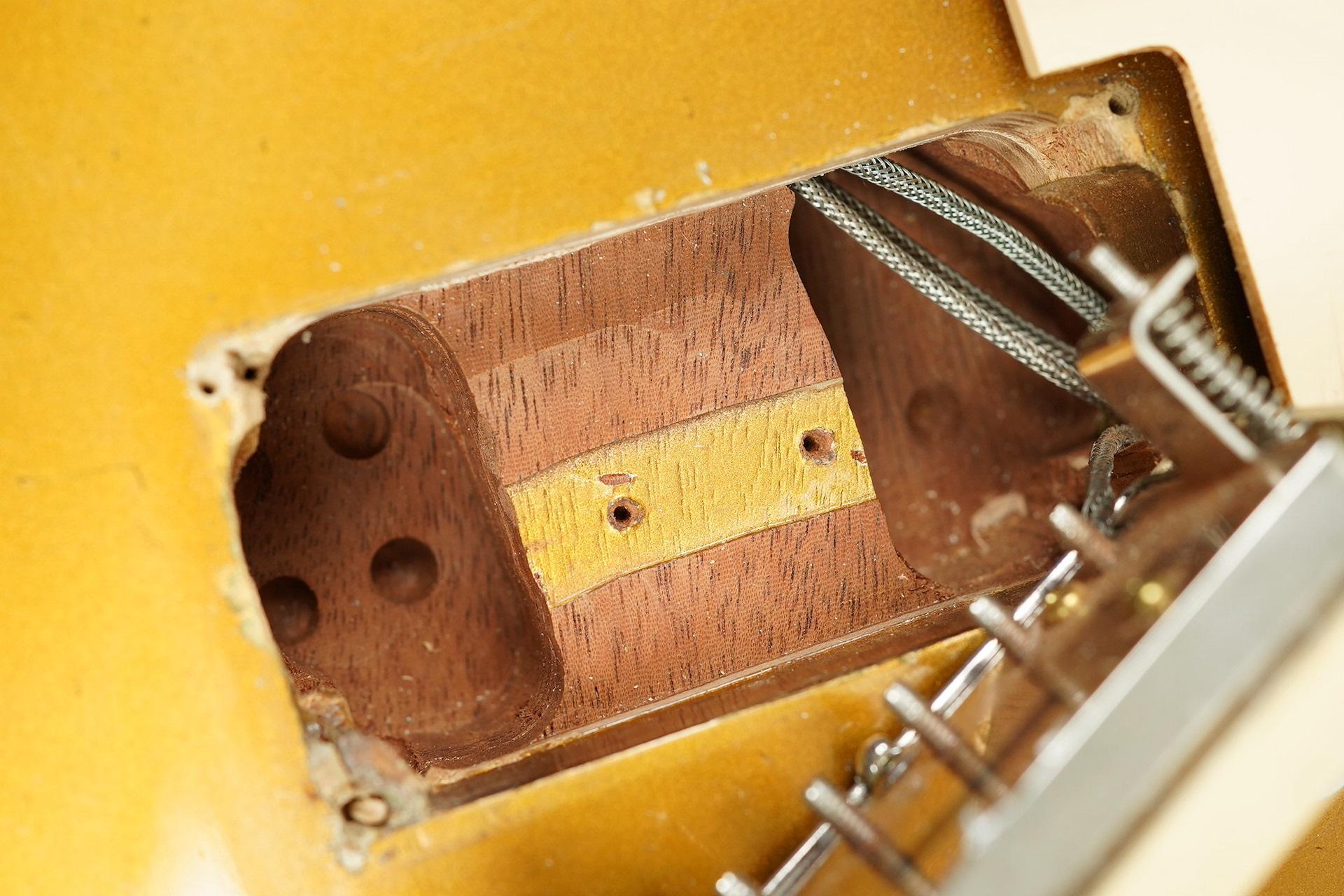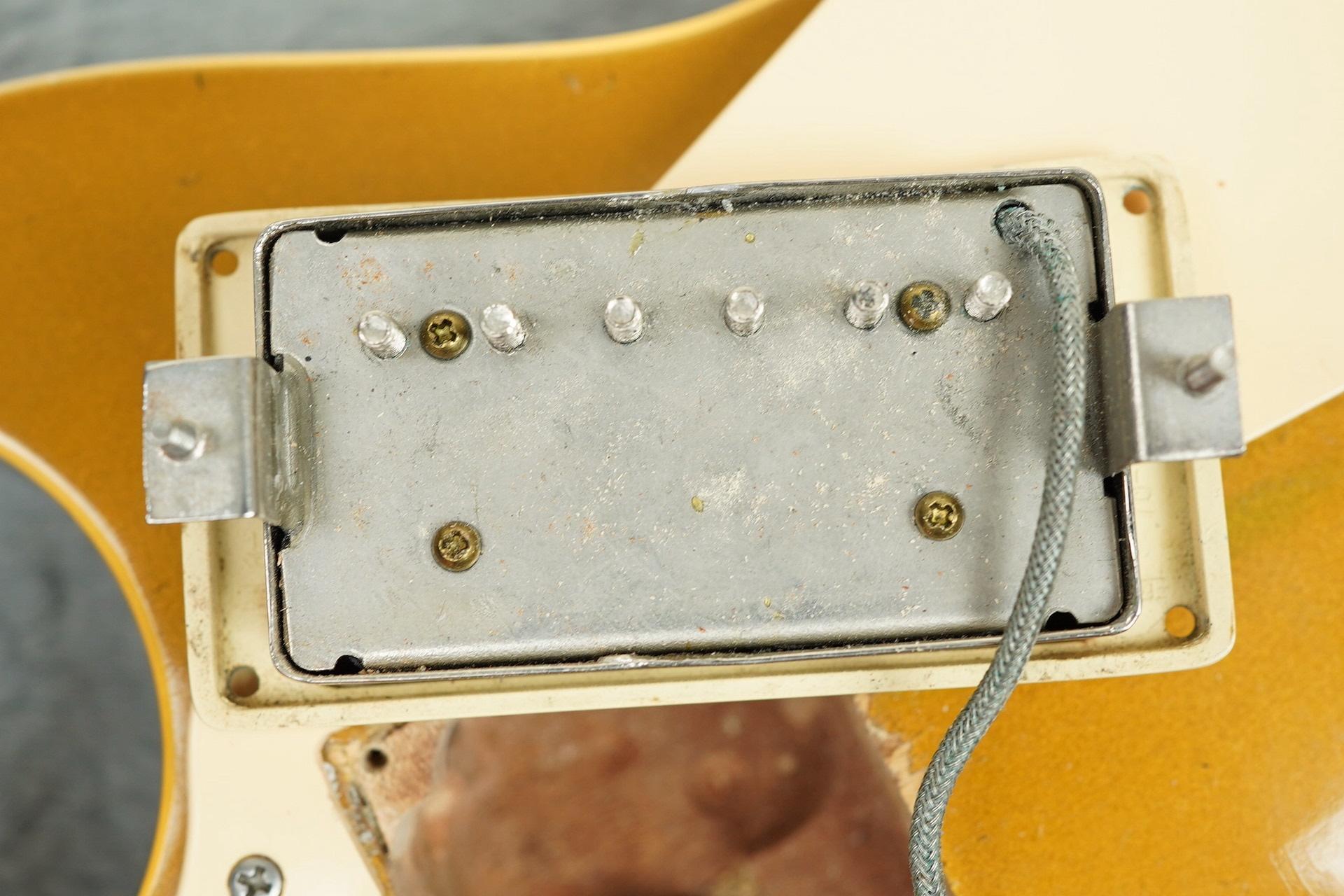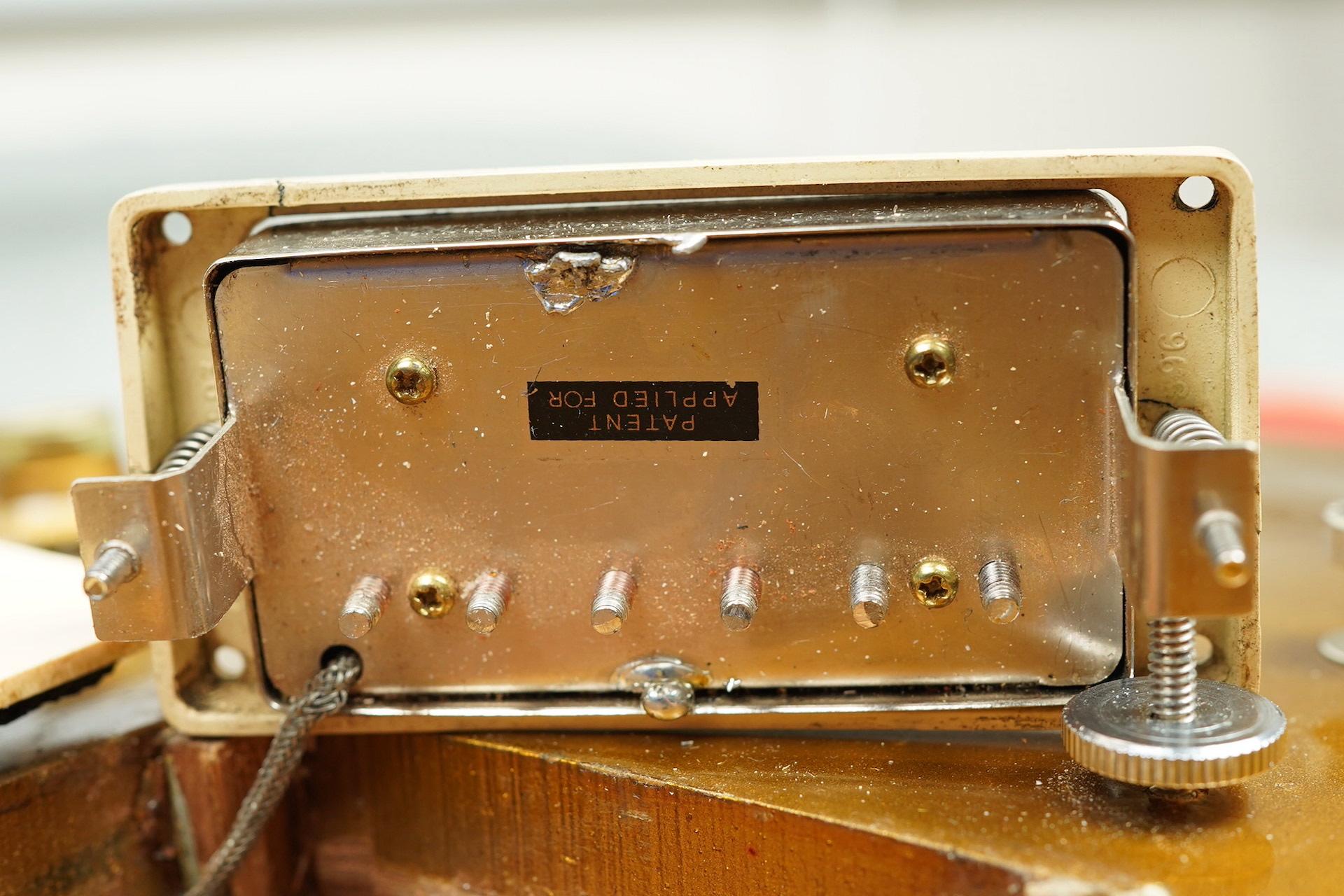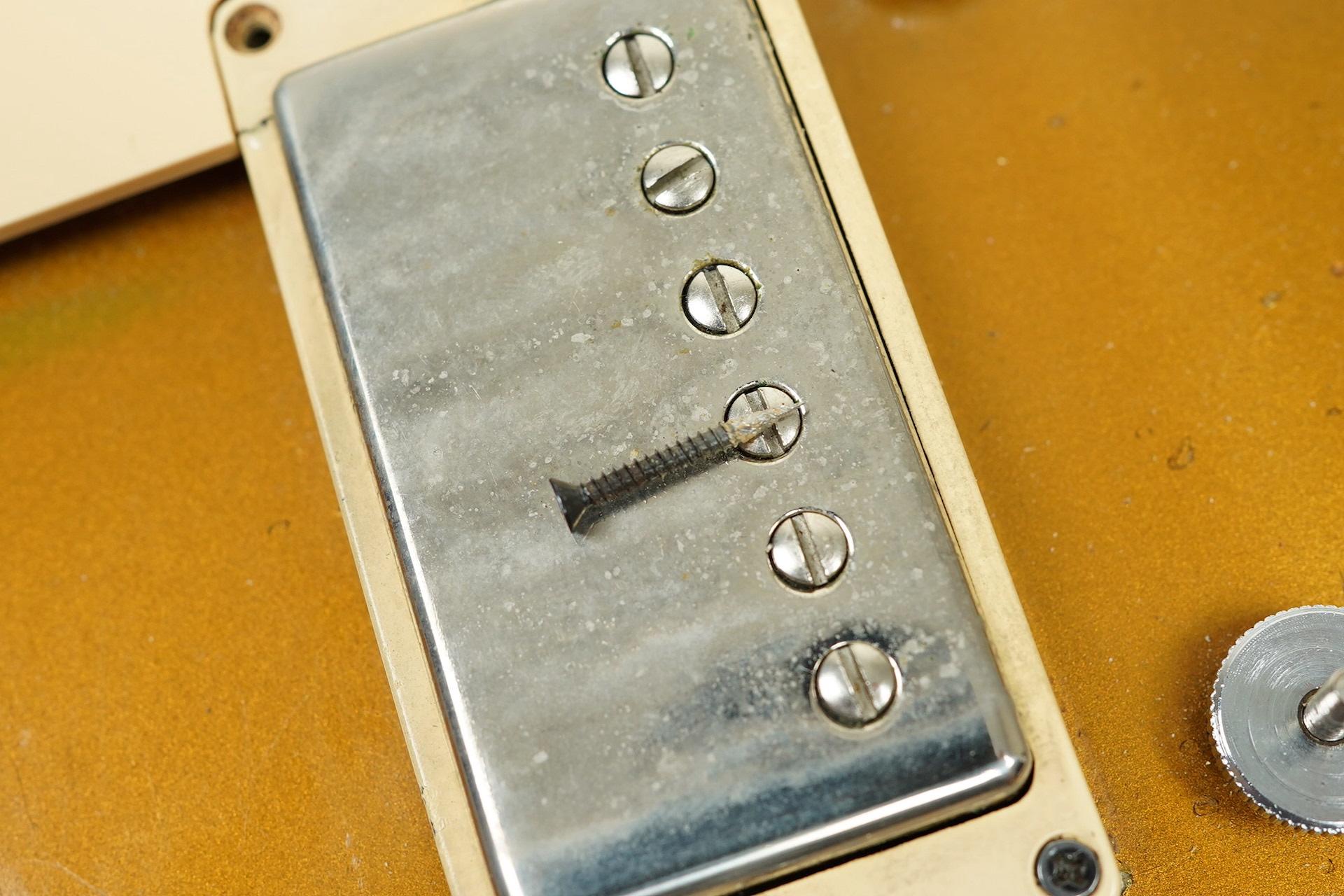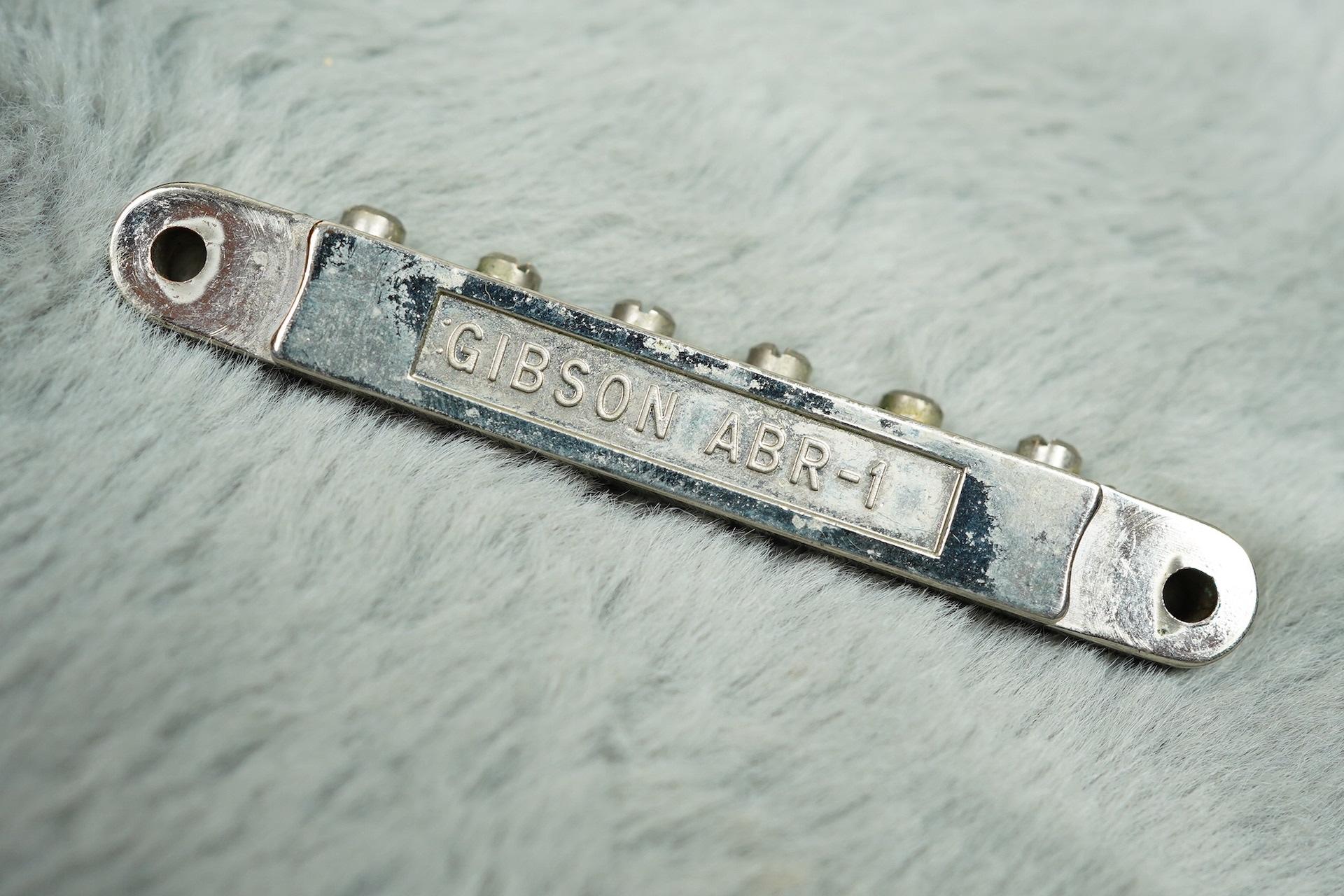 Roll over the image to zoom in
At A Glance:
Model: Les Paul Standard
Year: 1968
Finish: Original Goldtop
Modifications: Humbucker routes, replaced bridge, tailpiece, period pots
Repairs: refret, new nut
Weight (kg): 4.76
---
Case: Correct black with yellow lining
Fingerboard: Rosewood
Tuners: Period Klusons Double Line
Pickups: Humbuckers, non original
Hardware: Nickel
Neck Profile: Chunky C
Pots: 1968 dated 500k
---
This lovely and super rare, first series Les Paul Goldtop with the crown inlay on the headstock, was bought brand new, by a young 19 or 20 year old Ed King (Lynyrd Skynyrd) in 1968 or 1969. 
How do we know this? Well this guitar was spotted on a forum post back in 2013 where Ed King himself replied saying this may have been mine. He later messaged the owner and said 'take a look in the cavities, it should be pretty rough as I did the humbucker routes myself' And sure enough they are.. Ed used this for a while then traded it in Yakima, Washington State for a 54 Goldtop that he used for years.
Another fascinating and little known fact is he must have done the humbucker routes very soon after he bought it as the cream M8 rings that are on there are the super rare first re-issue versions Gibson did in very limited quantities in the late 60's and very early 70's. Basically at that time, they had no guitars that required cream pickup rings so if they did ever need any they took regular black M8's and painted then cream, complete with lacquer clear coat!
We have no idea if these are the pickups Ed placed in the guitar when he routed it, probably not and we are not even sure what they are but they do sound rather nice.
The bridge and the tailpiece have been replaced with aged nickel parts to make it appear like a 57 Goldtop and the tuners were at one stage Grovers but are now back to correct double line Klusons. Original guard has been cut (probably by Ed too) to accommodate the humbuckers.
The pots are dated 1968 but probably not original to this guitar. It has had a refret with larger frets and the jack plate has been replaced.
If you wanted to restore this back to correct chrome spec, all these parts are readily available of course but we think it looks just terrific as  it is and is part of this amazing guitars history..
Included is what appears to be the original case. 
It plays real well, sounds superb and do we need to tell you how rare these first series 68 Goldtops are..? I doubt if you will find another one for sale right now with the crown inlay on the headstock and if you do and it is all original, expect to pay around twice what we are asking here...
Snooze and ya looze...
Availability:
Out Of Stock
Add To Your Wishlist
Send to a friend
Recommend this to a friend by entering their email address in the box below.