1967 Fender Bass VI Candy Apple Red + OHSC
1967 Fender Bass VI Candy Apple Red + OHSC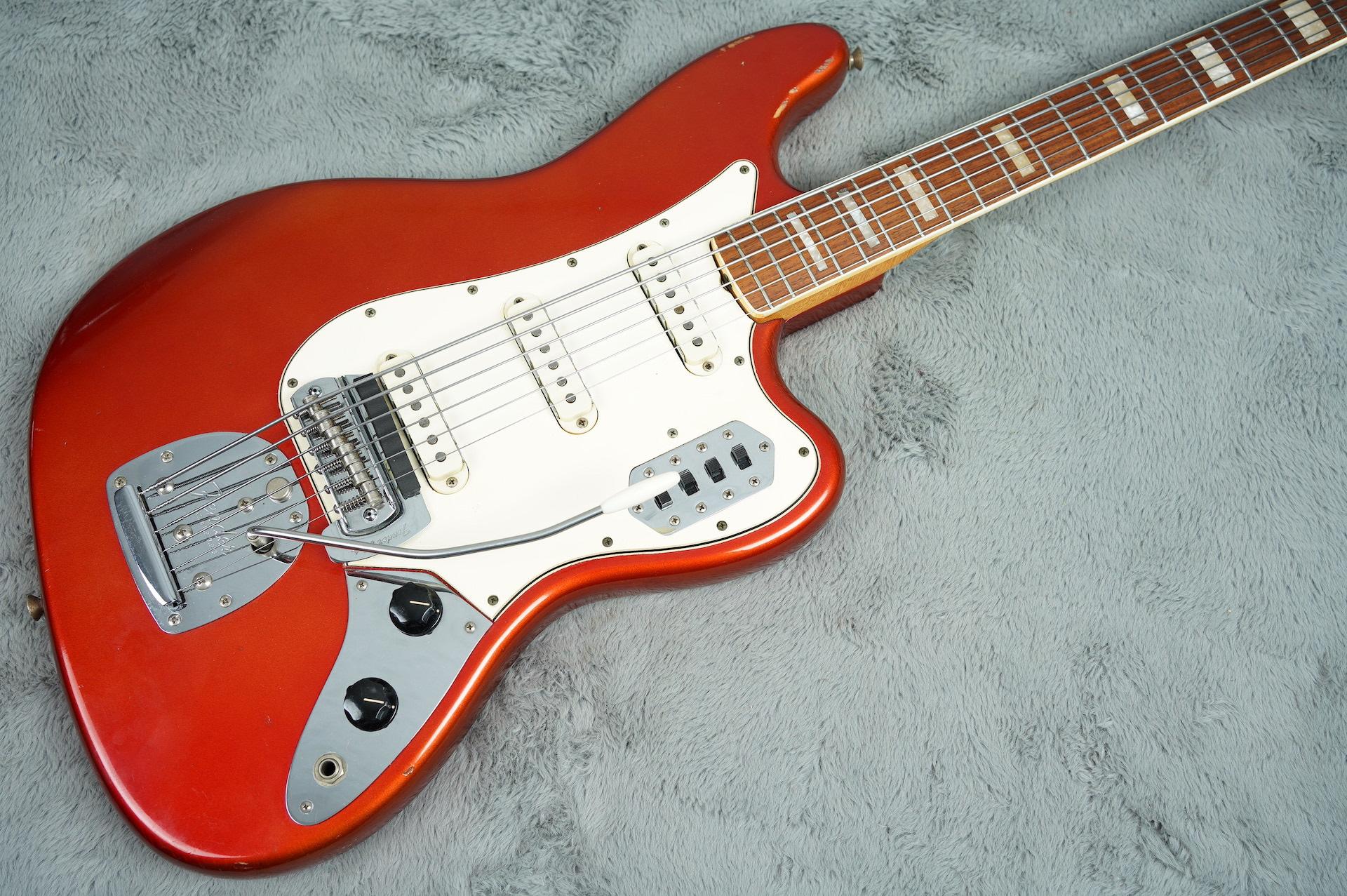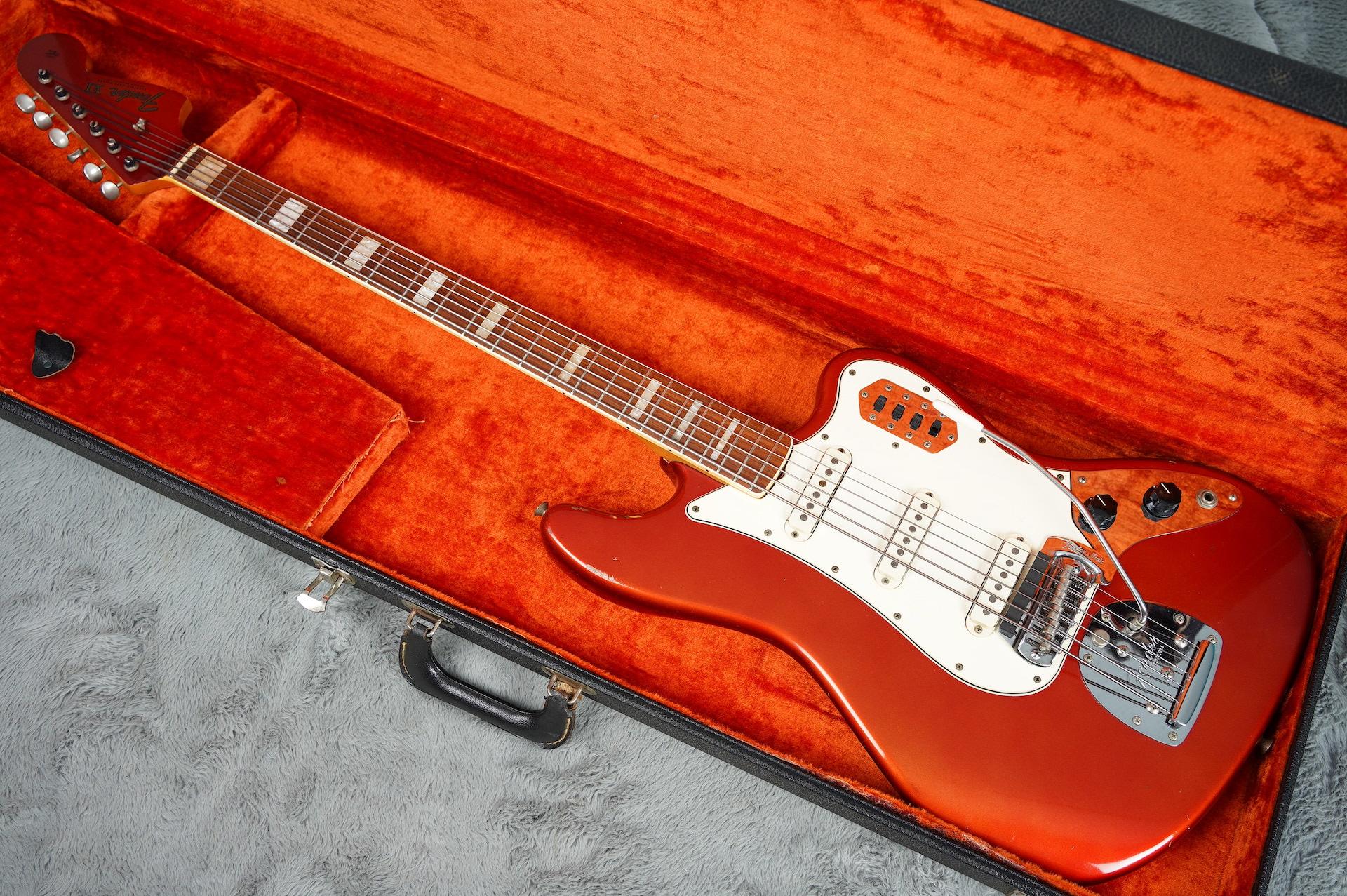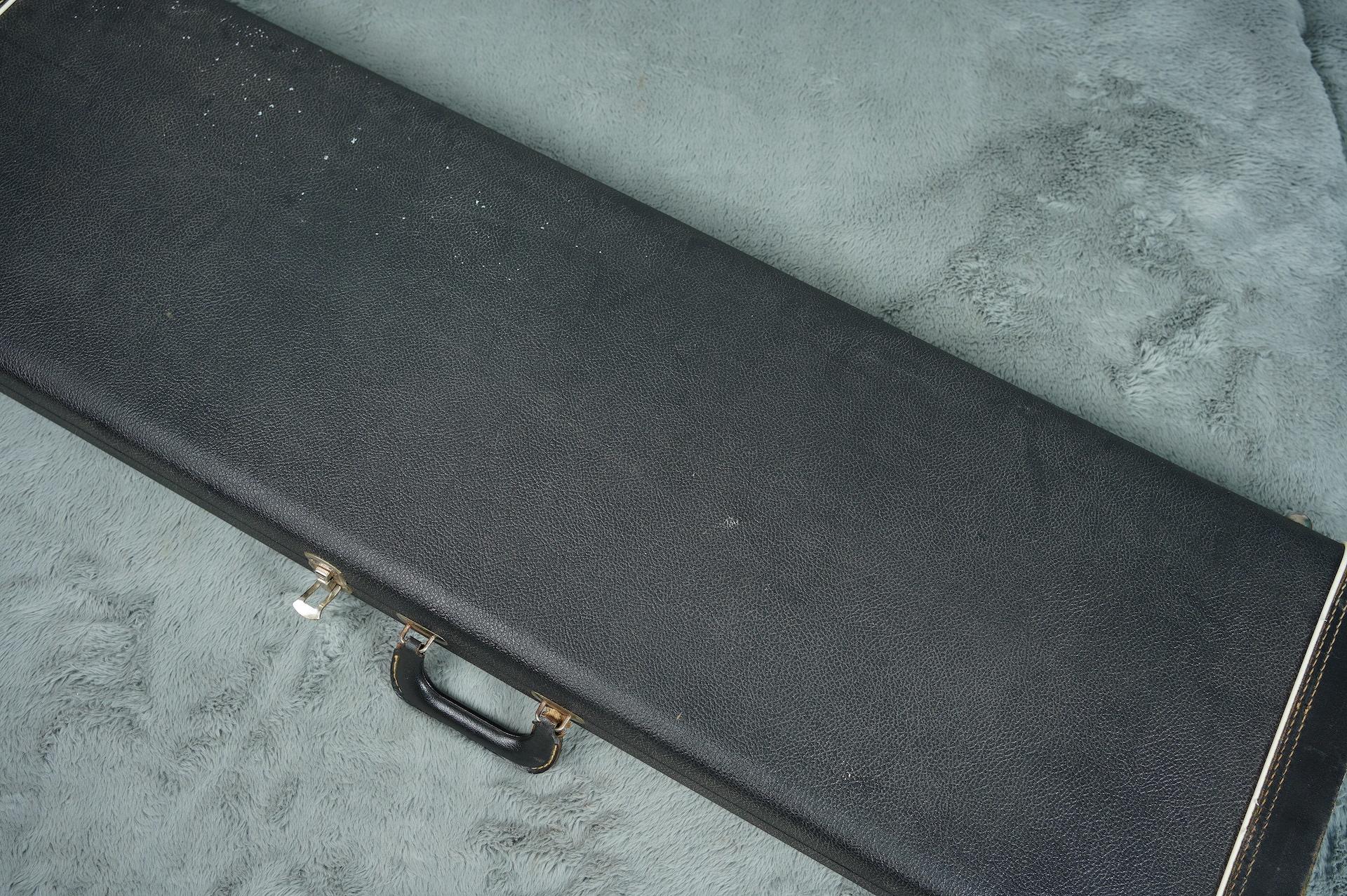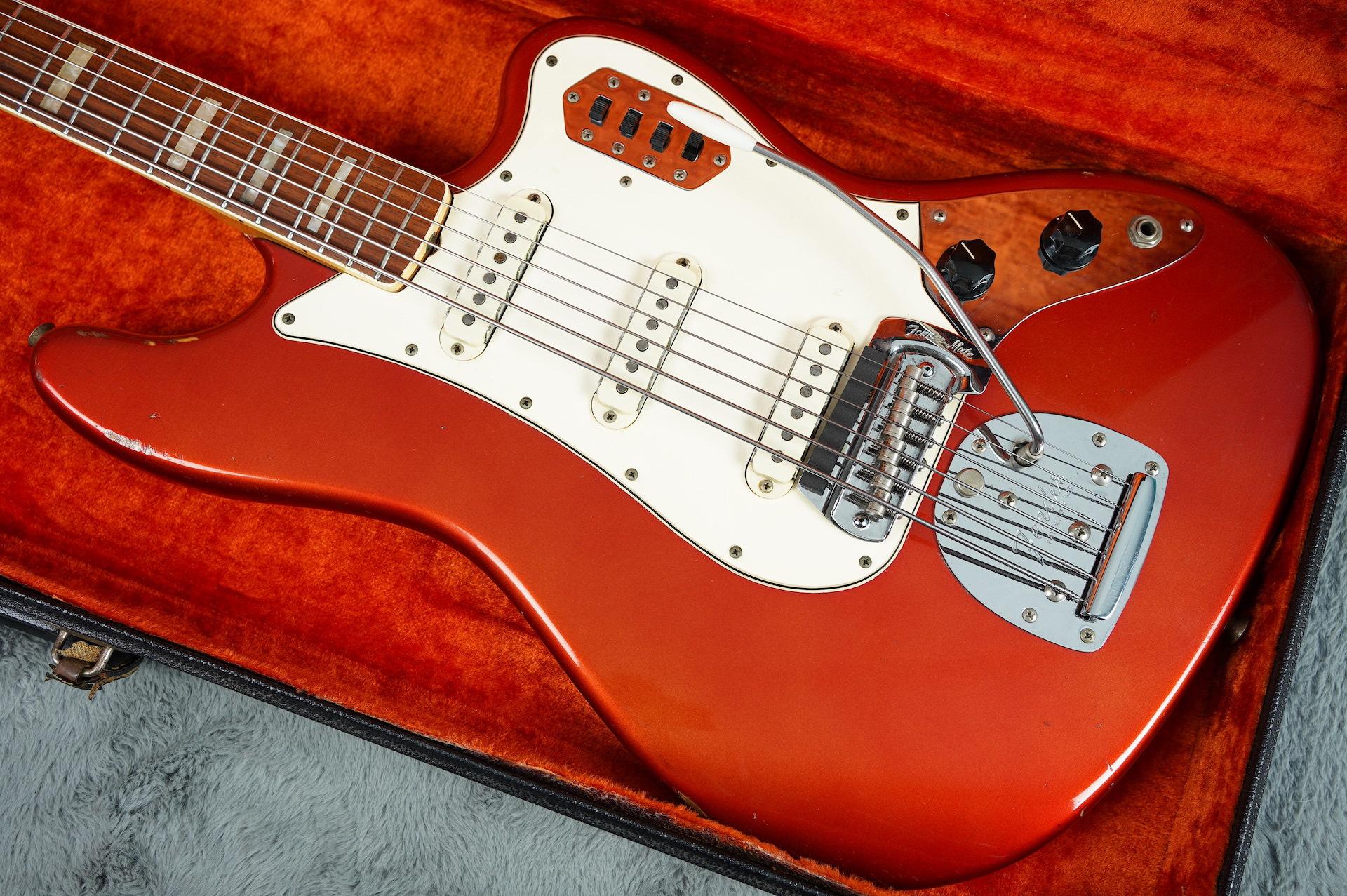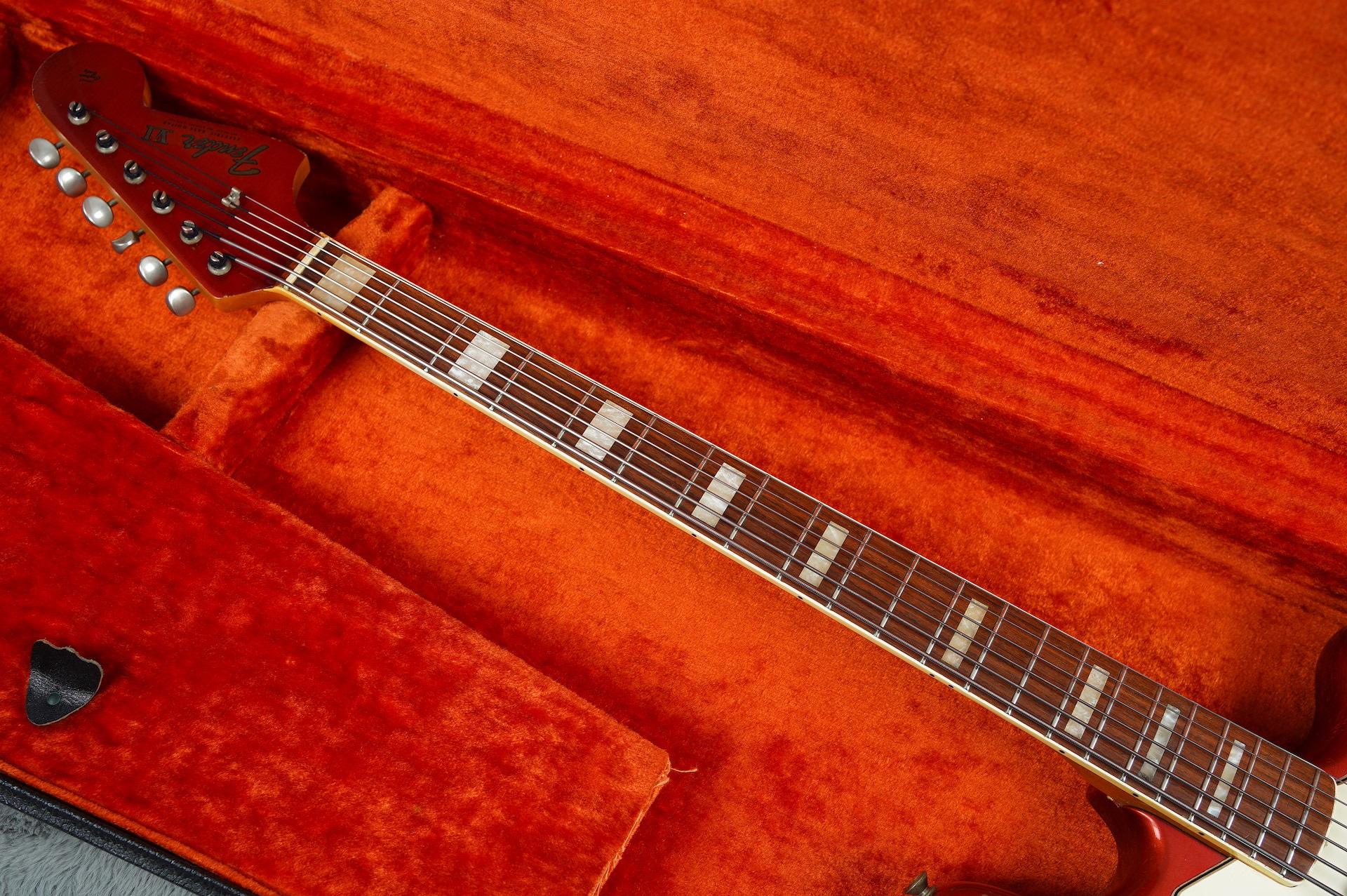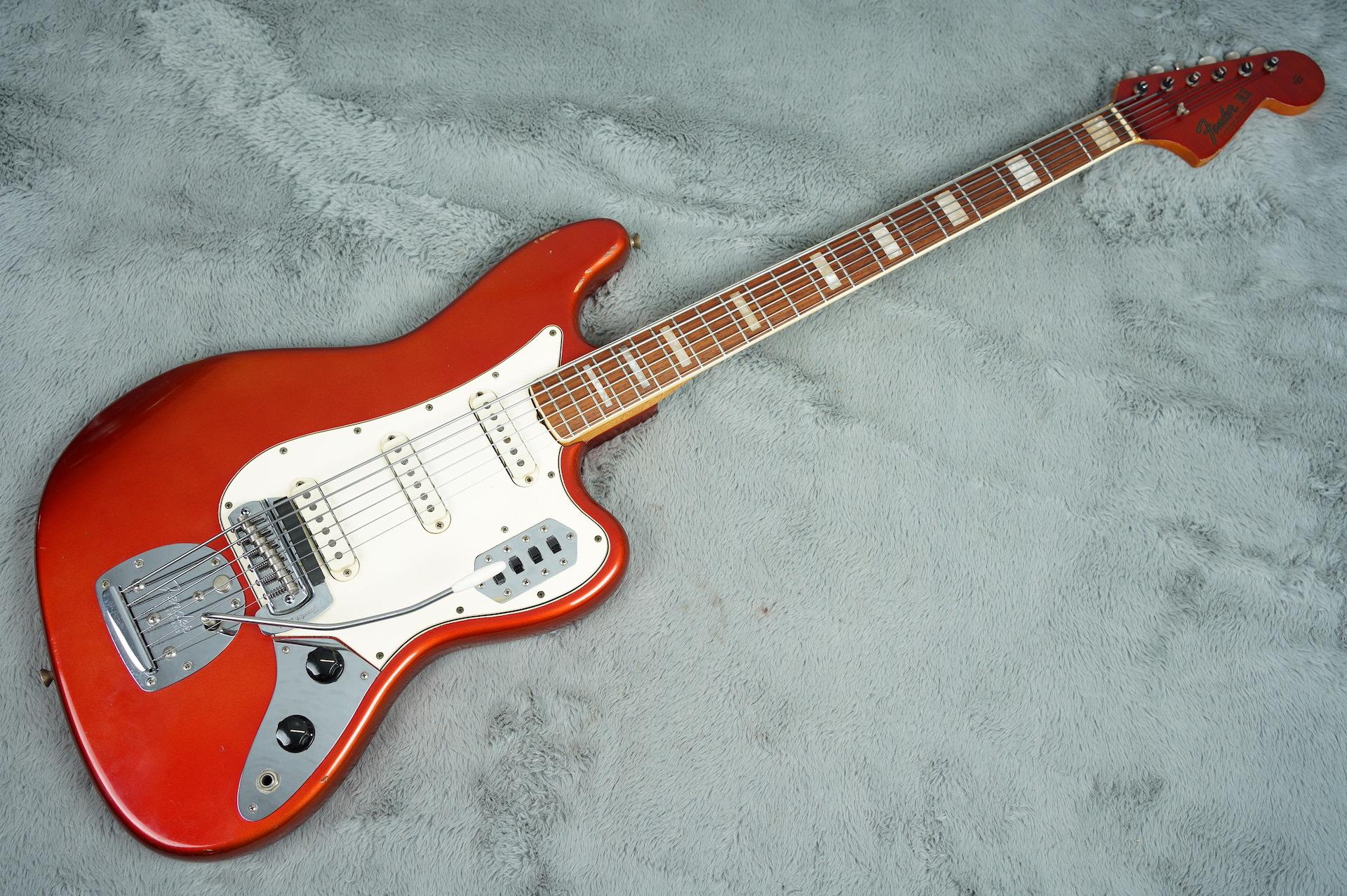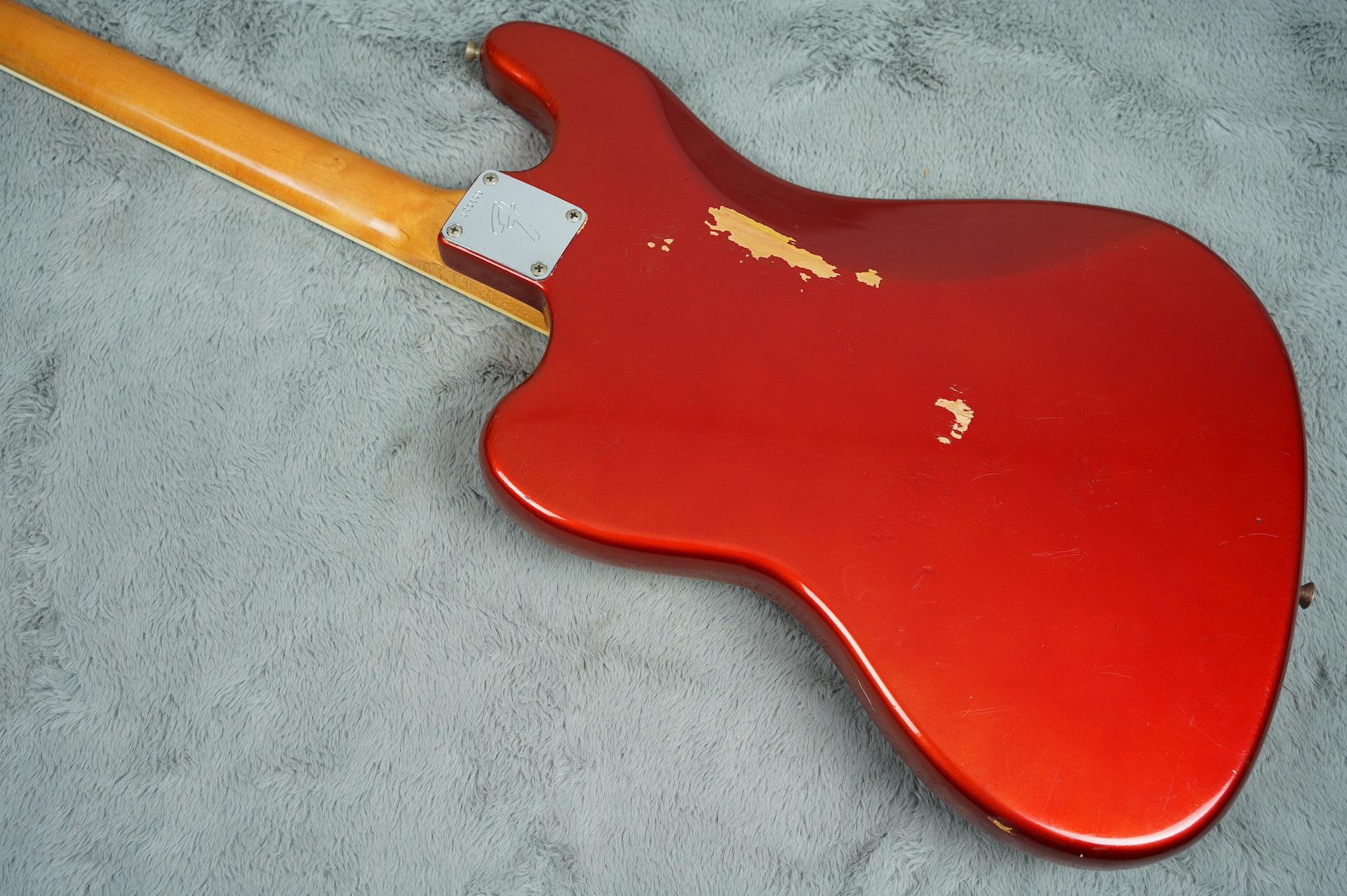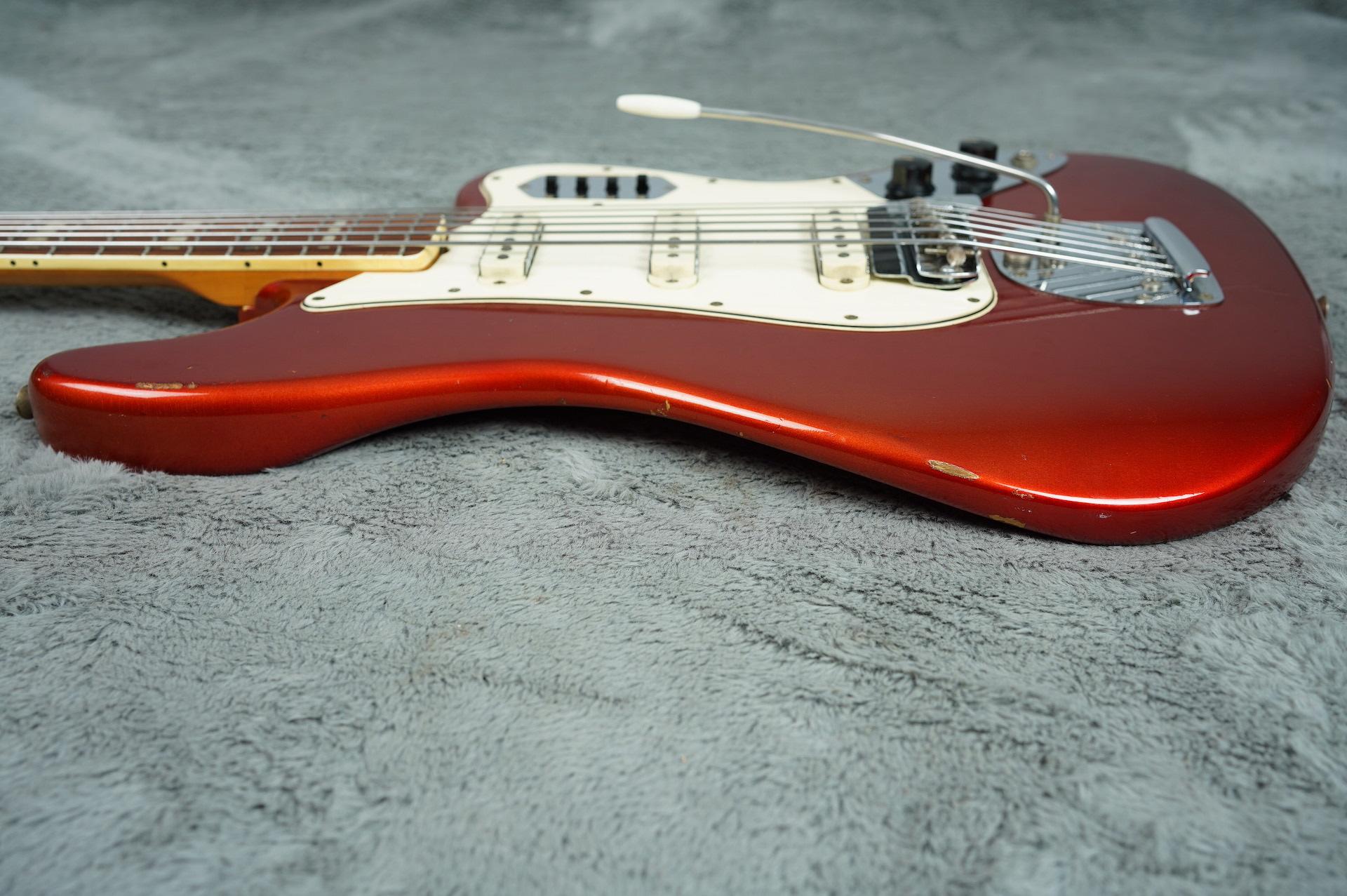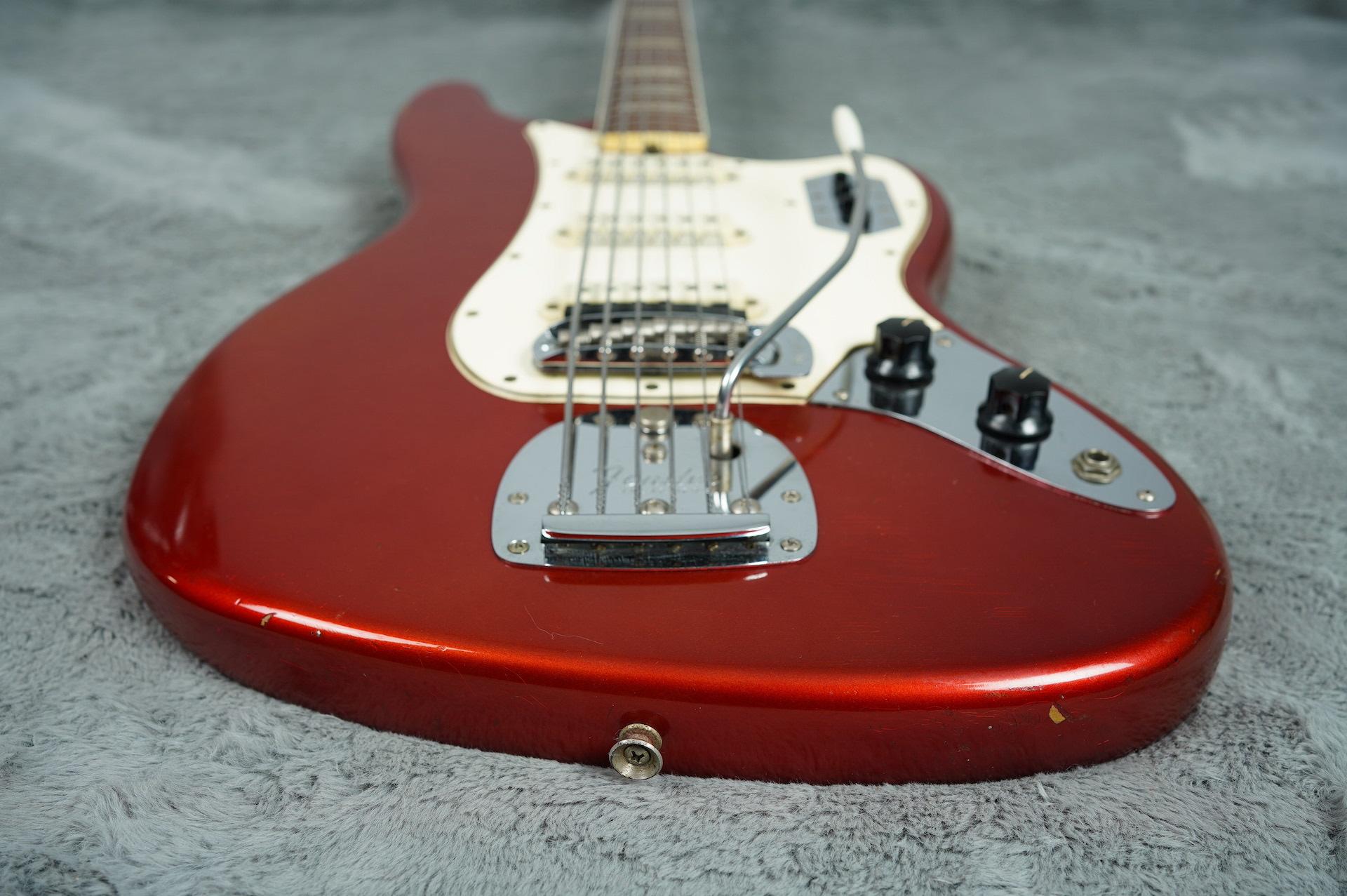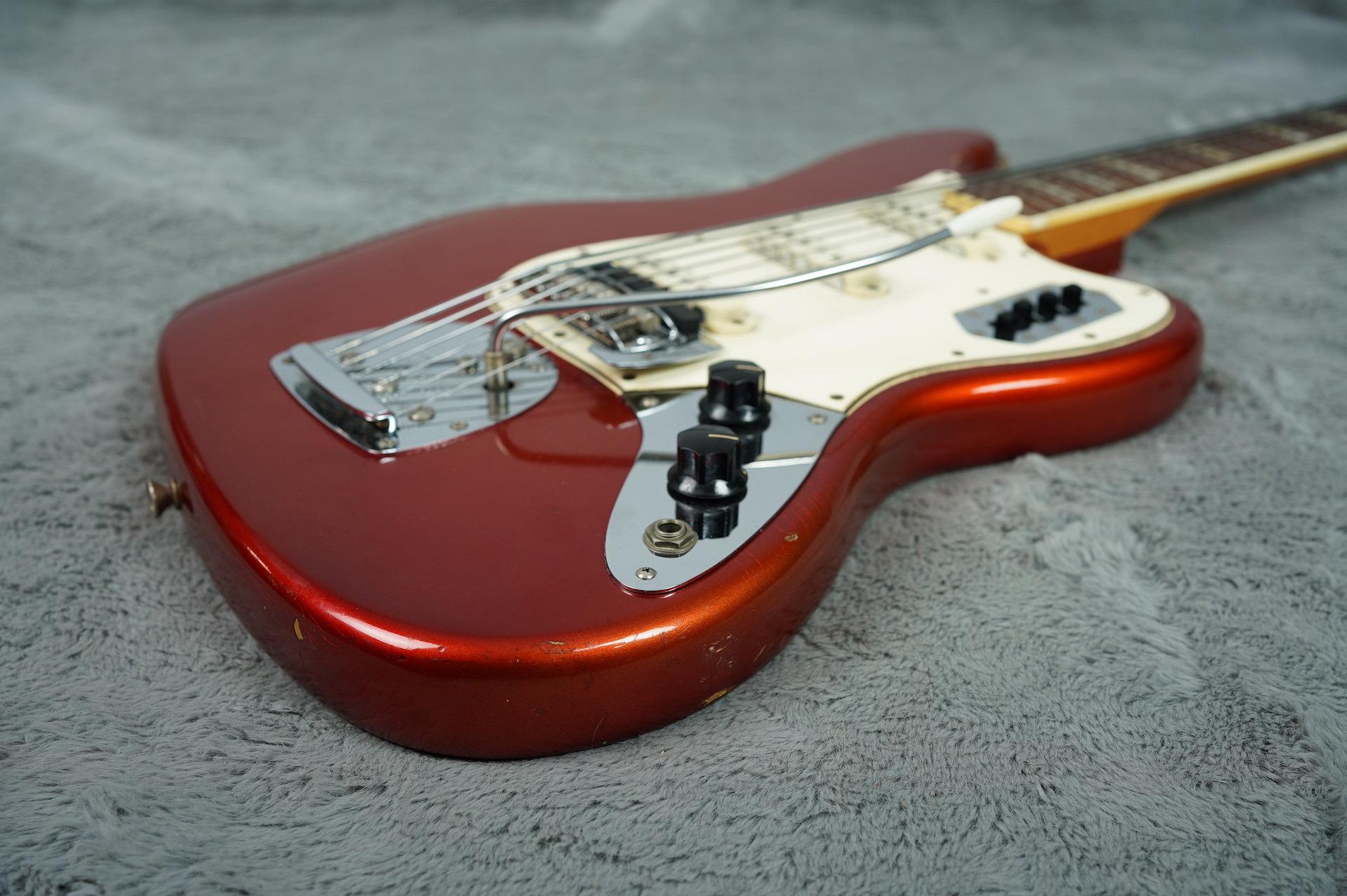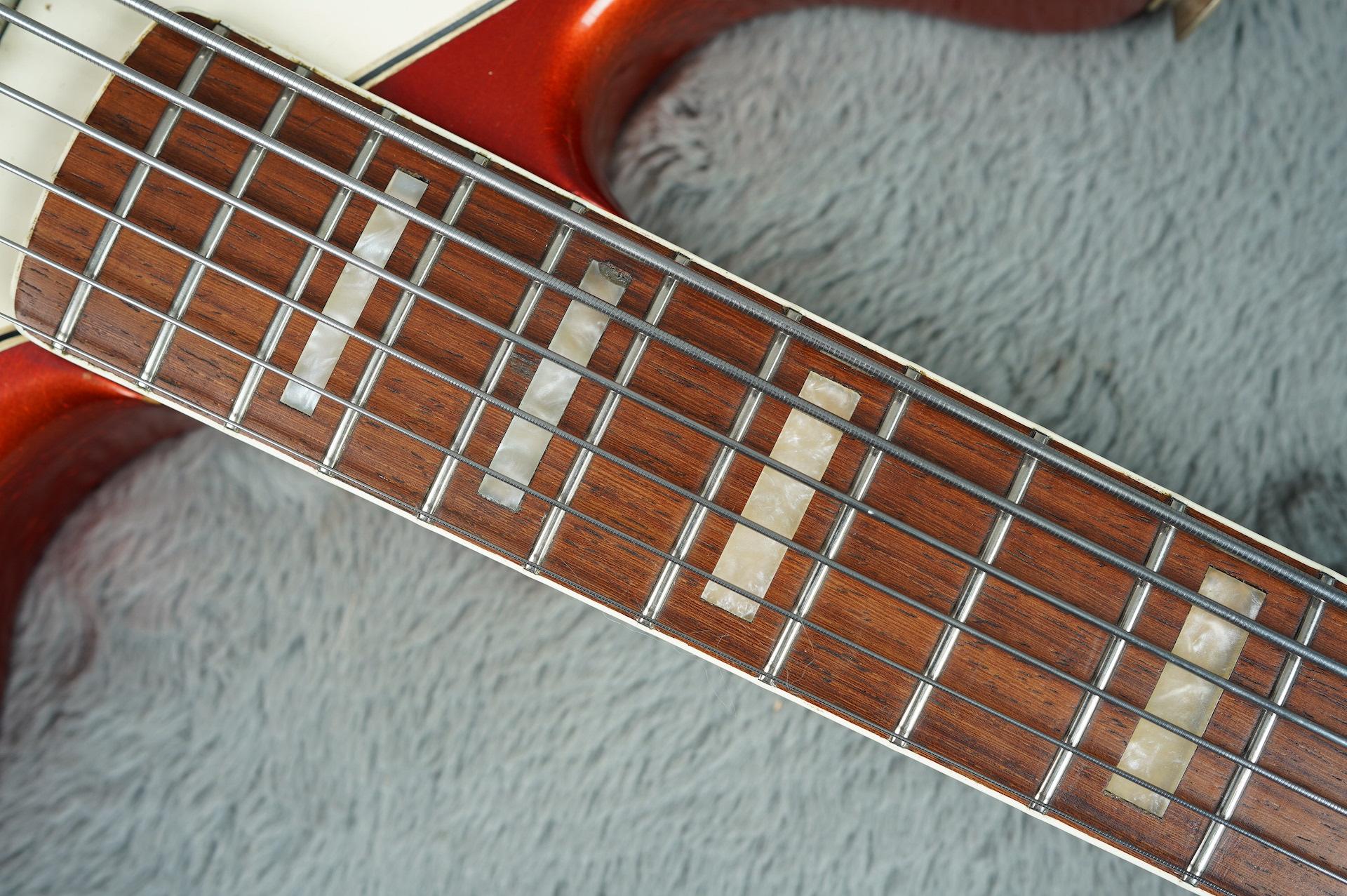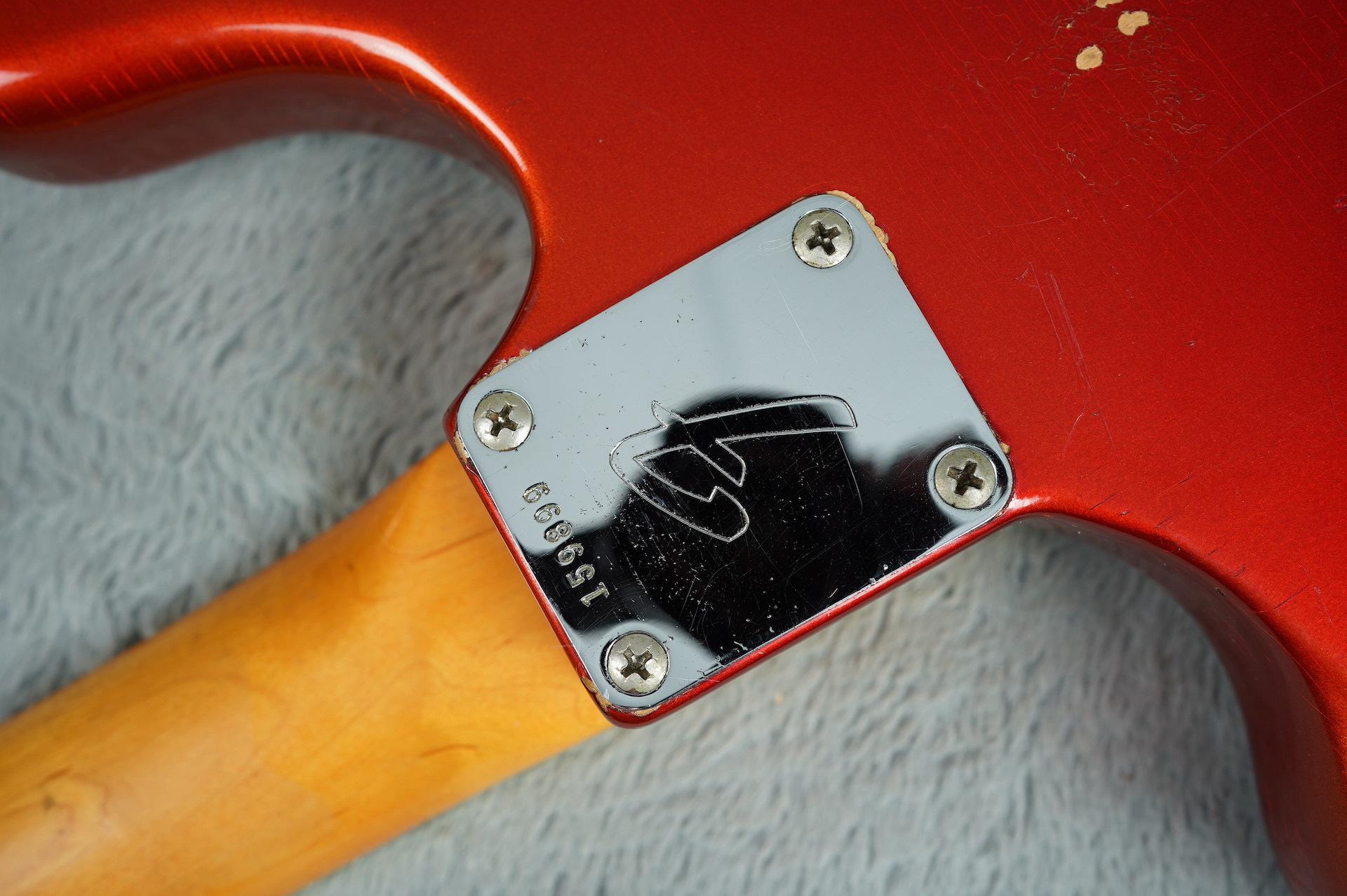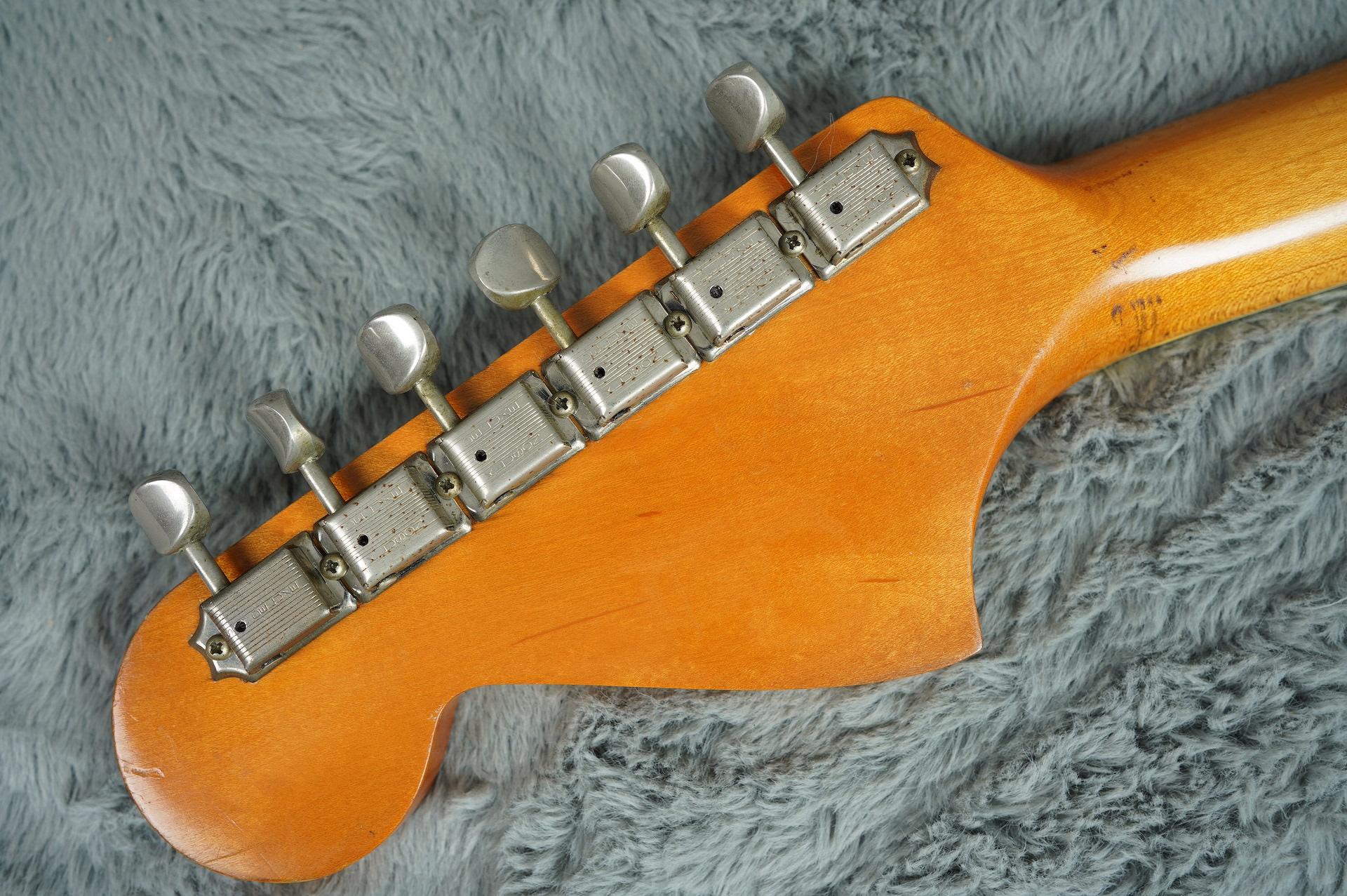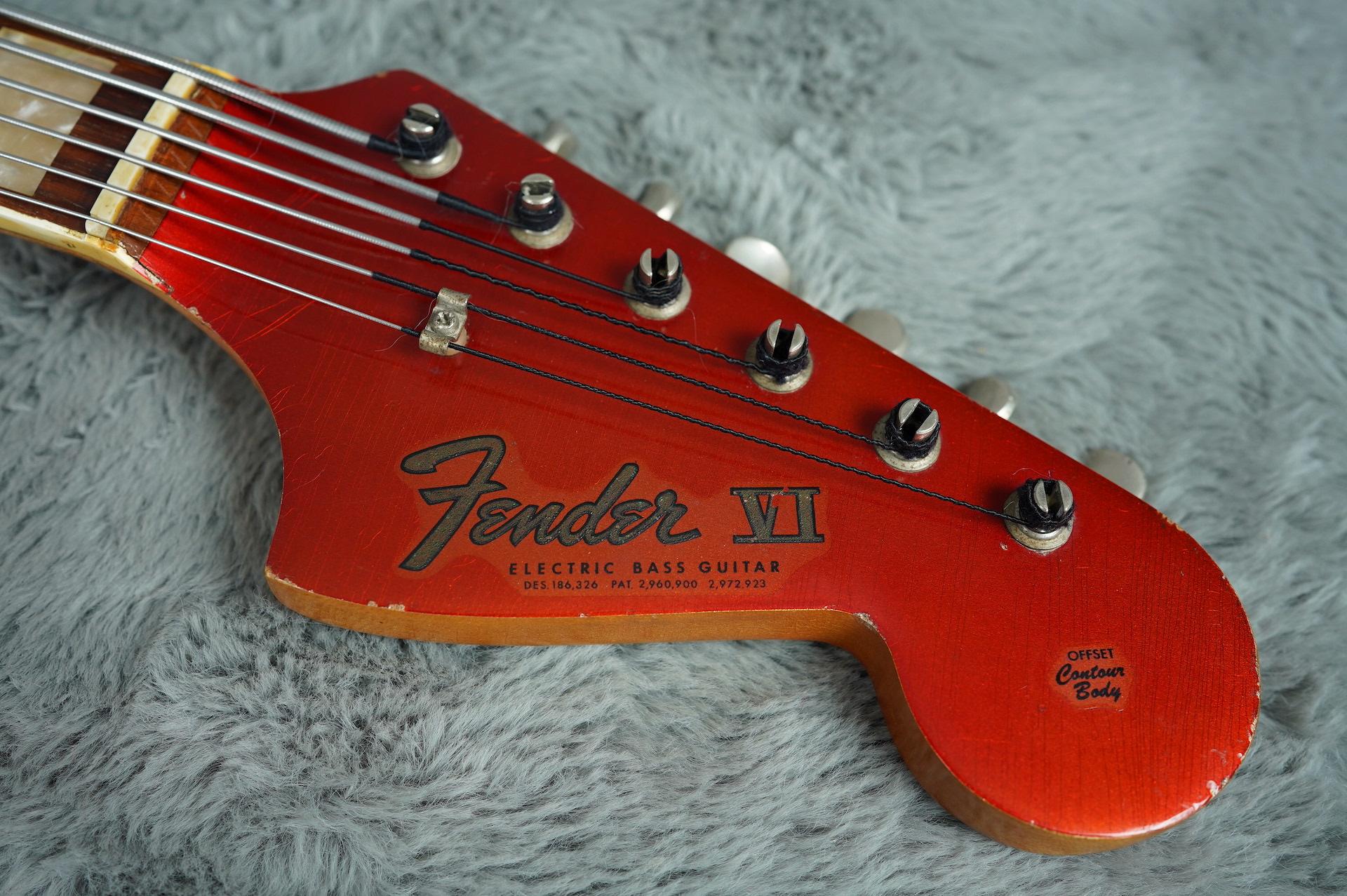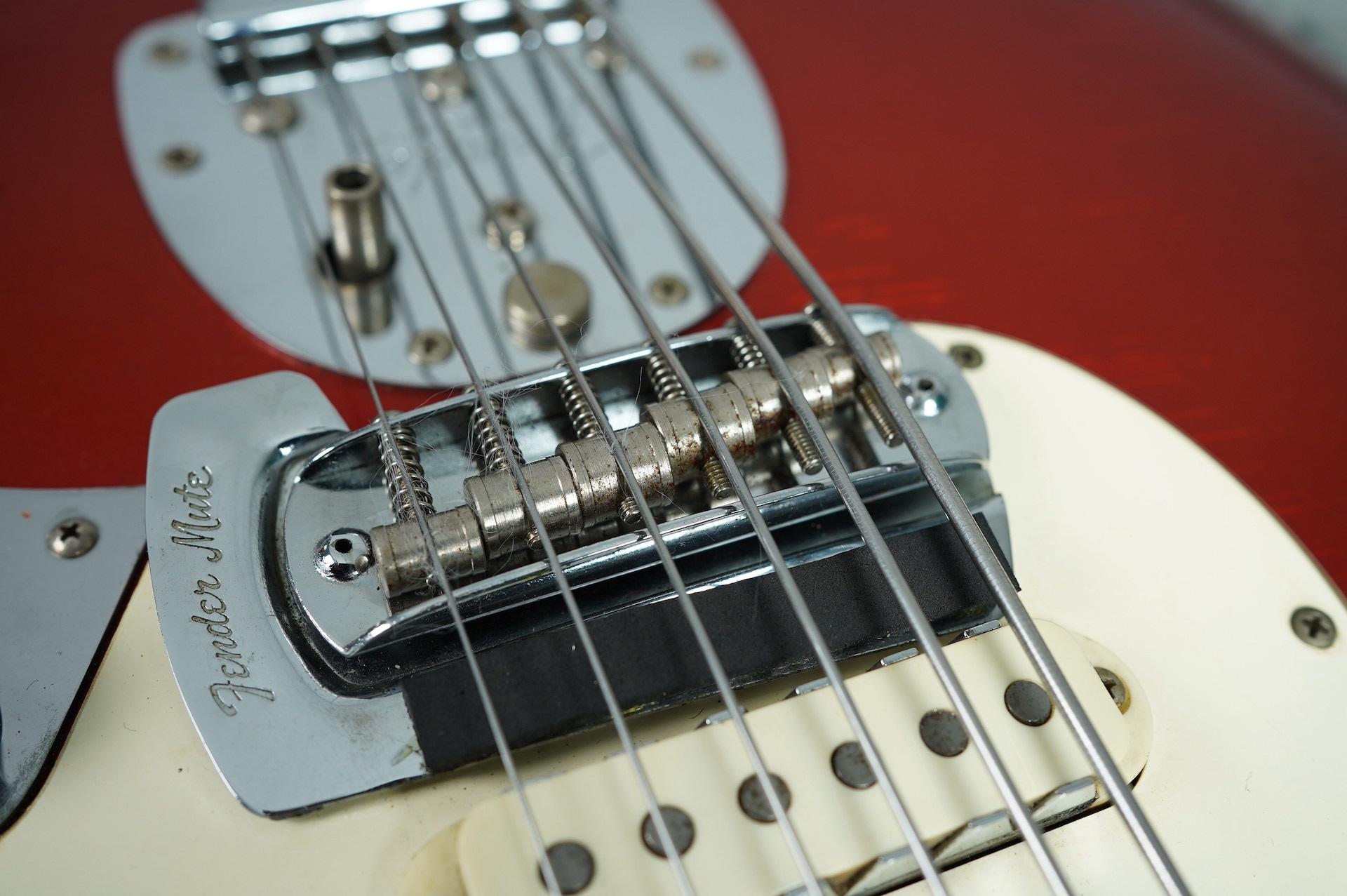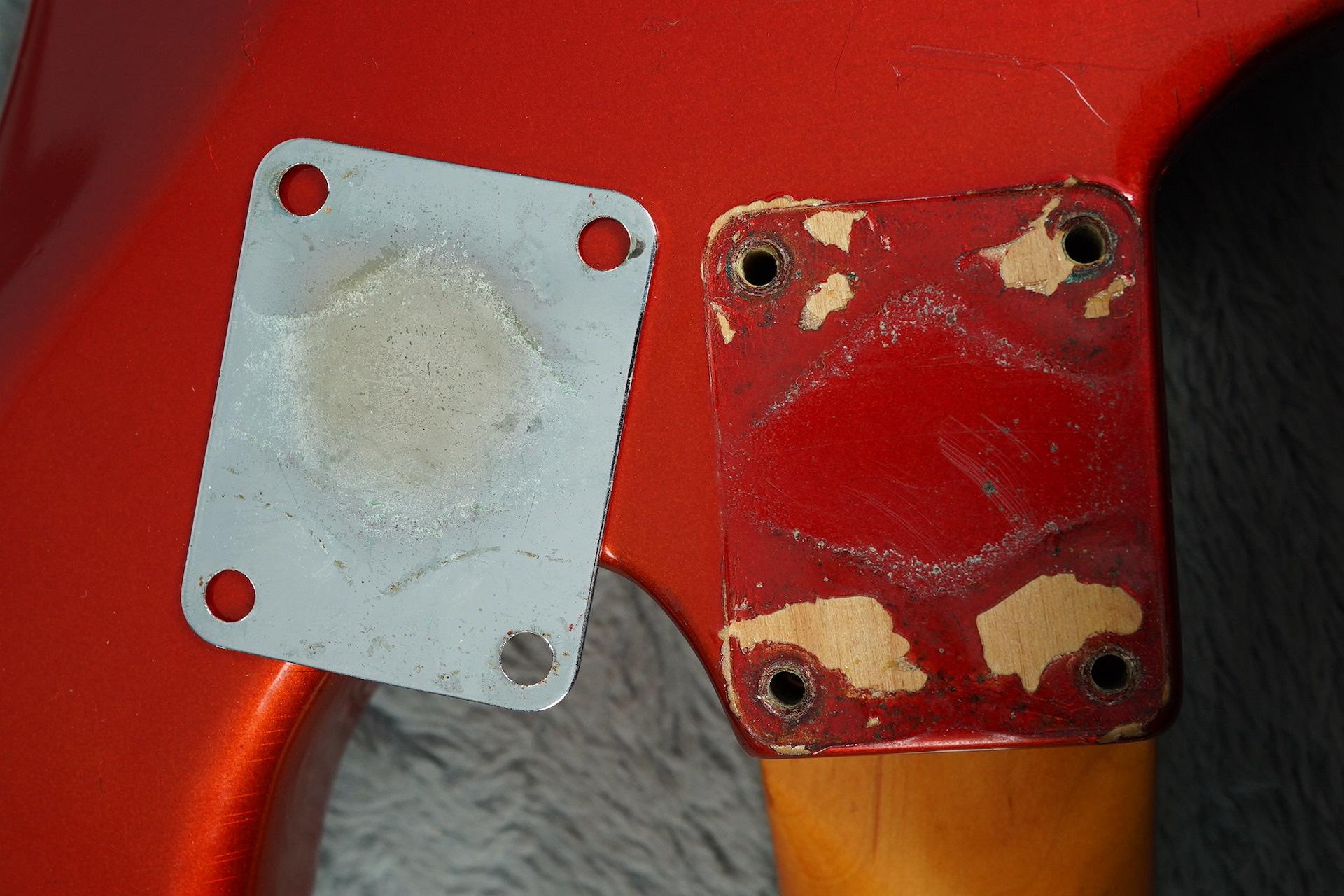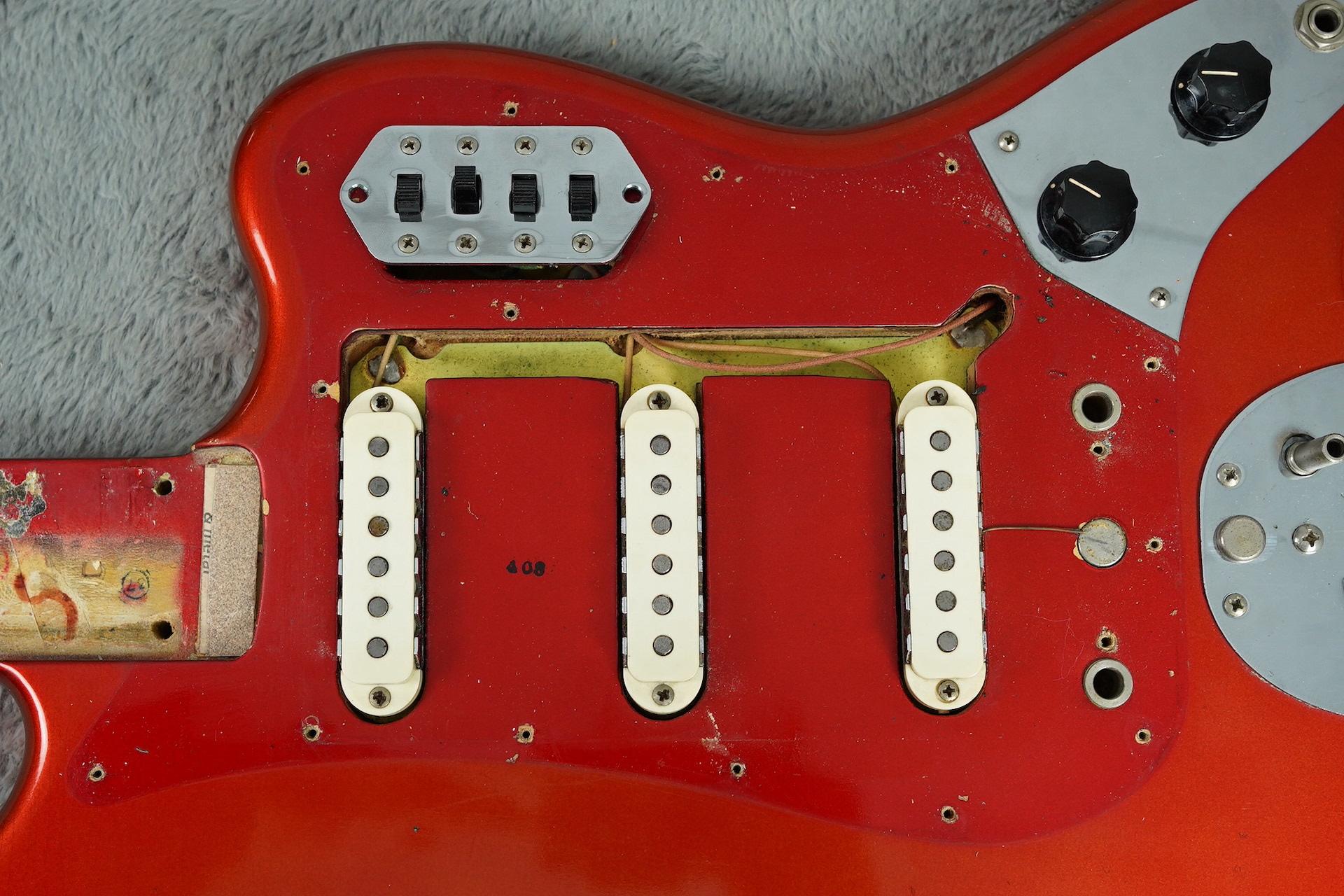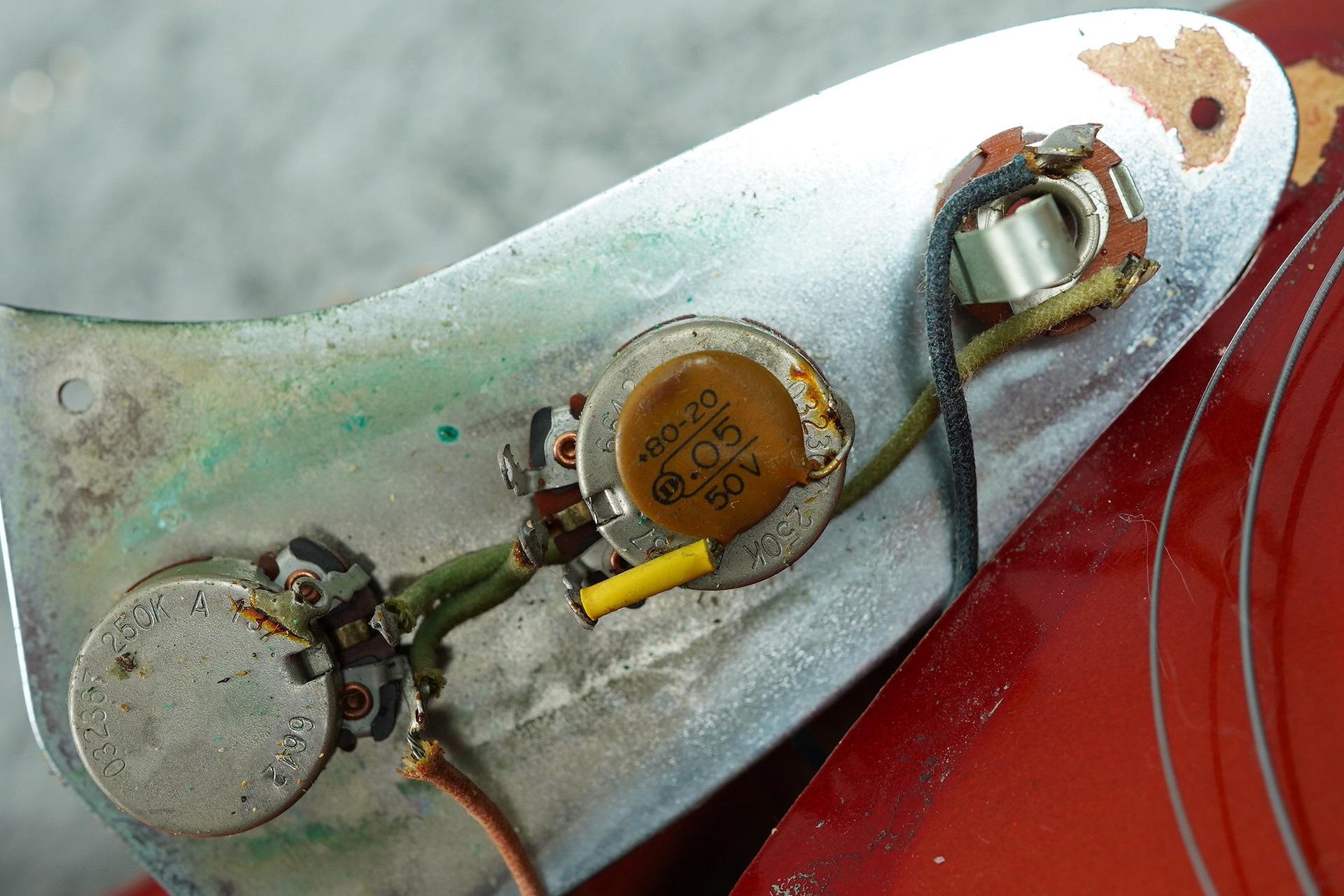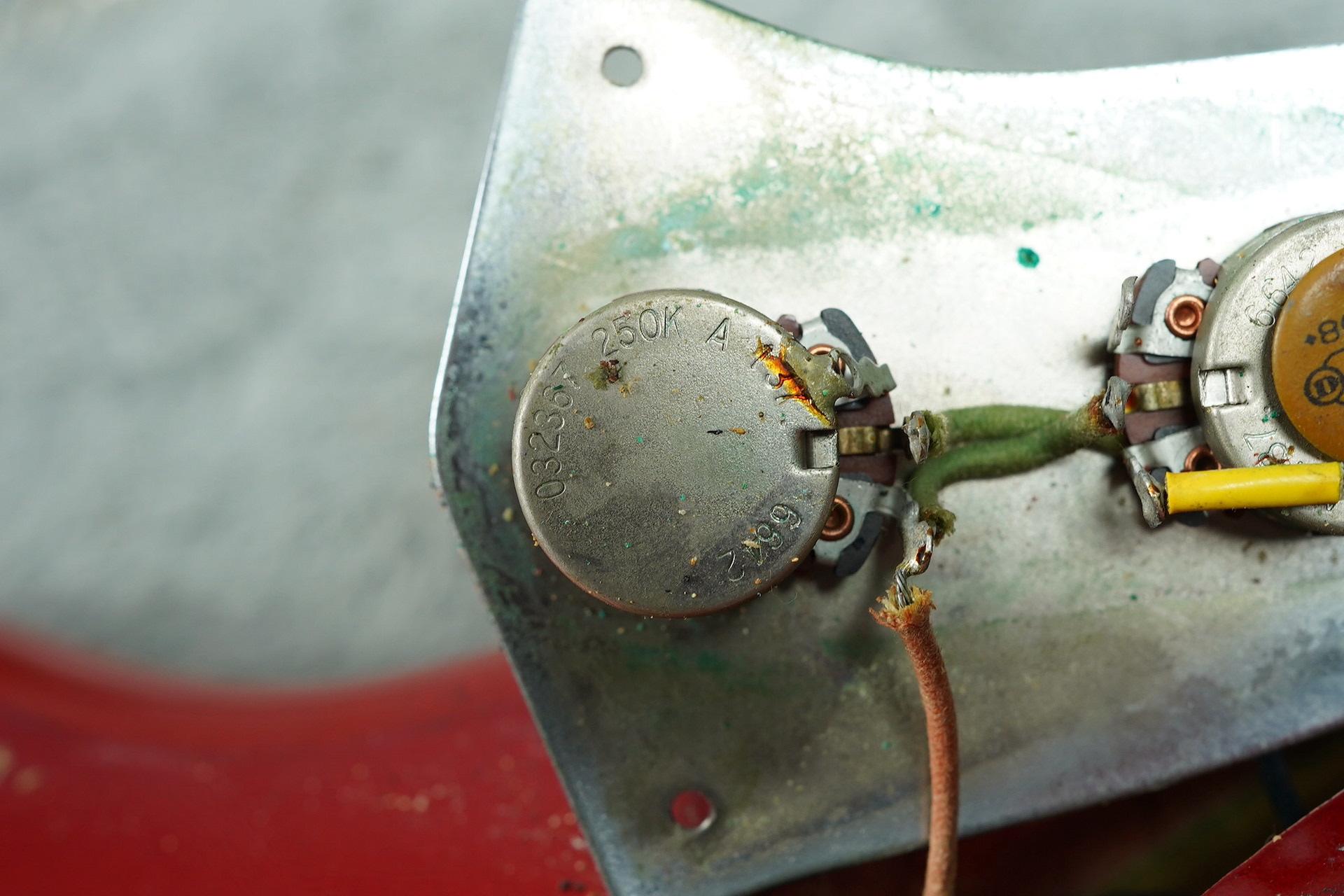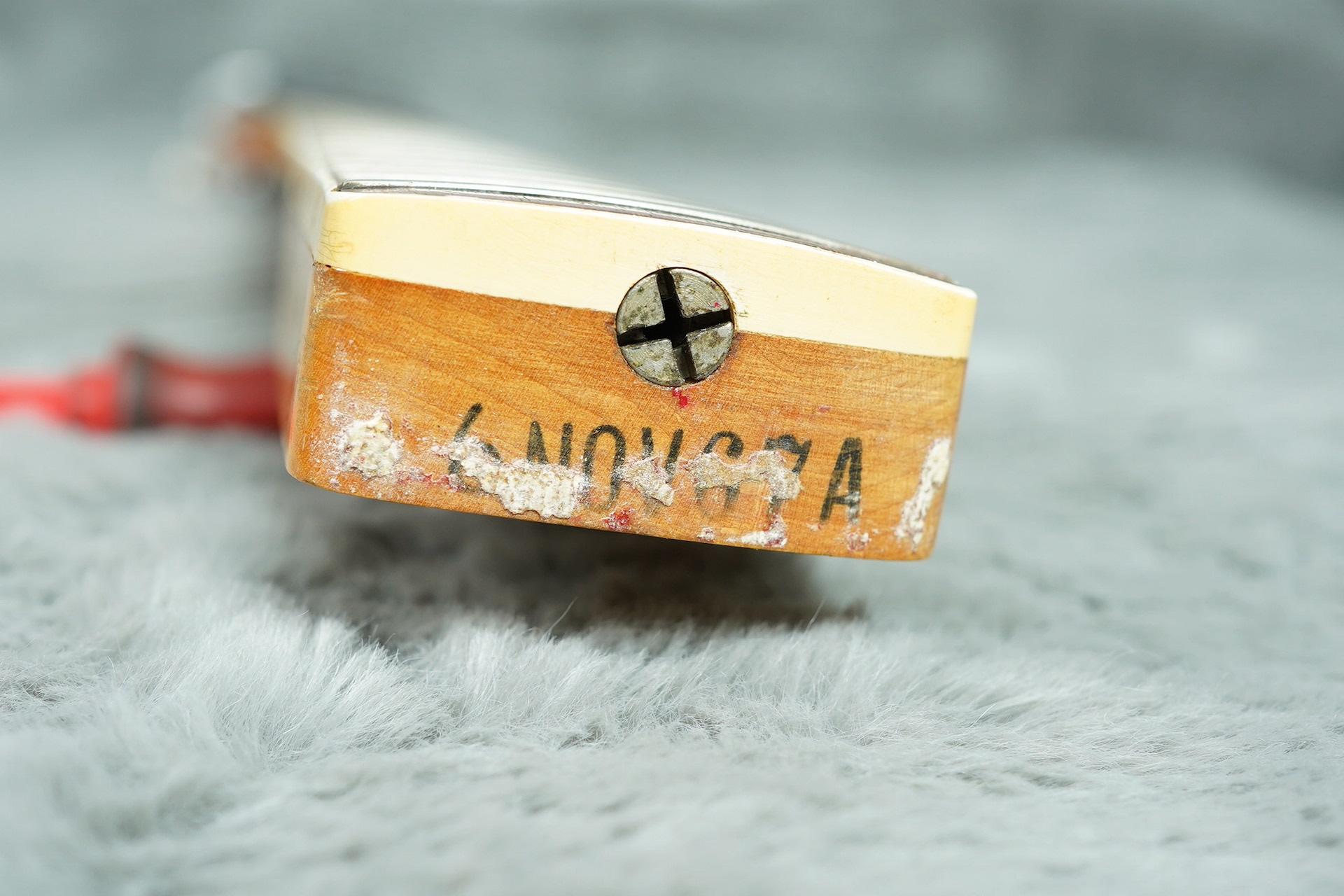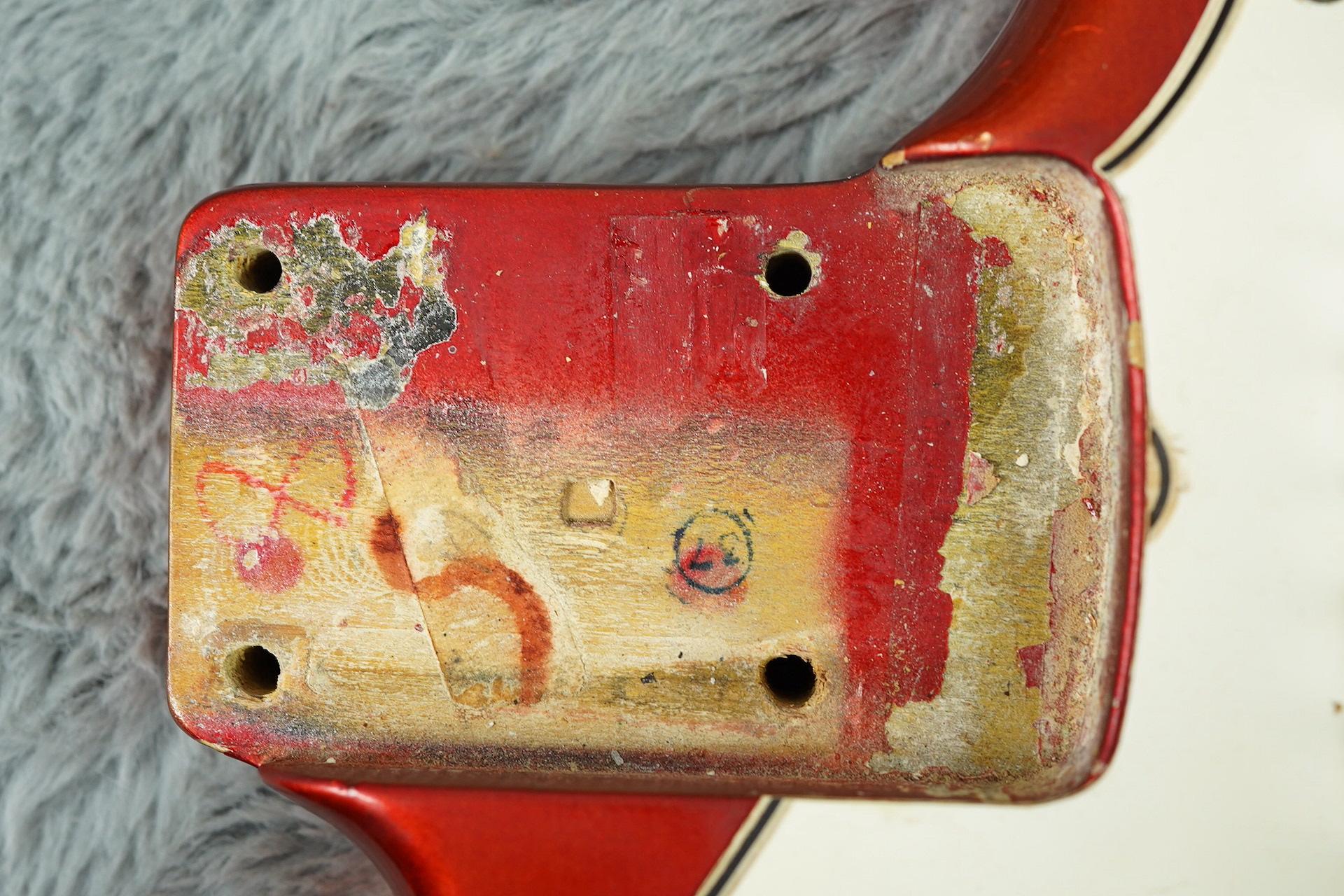 Roll over the image to zoom in
Never one to pass up on a trend, Fender introduced their own six string bass in 1961. Taking its styling cues from the Jazz Bass and the Jazzmaster, the 'Fender VI Electric Bass Guitar' cut a more refined figure than its competitors, all futuristic and chrome appointments.
It united the same 30" scale length with a 1 9/16" nut width giving it an equally tighter string spacing. The Jazzmaster tremolo and bridge upped the ante and combined with three single coil pickups gave it a wide tonal palette.
Rare to see in the UK in custom colour Candy Apple Red. This is a silver base coat example with the orange nature coming from the clear coat having yellowed. It makes for a very evocative look.
The body is in good shape, the odd nick to the paint here and there but nothing too extensive. The neck too is in good shape with plenty of life left in the frets. The matching headstock really is the icing on the cake.
All hardware is in good shape as are the plastics. The rubber on the mute has been replaced and as such can be used as Leo intended. This is definitely a bonus with an instrument like this.
Electrically everything is in good order with the solder left undisturbed and all three pickups work well.
The guitar comes with its correct black tolex hardshell case
Tonally this instrument has so much to offer. Currently setup with flat wound strings your definitely in the 'bass guitar' side of things. This is by no means a negative as the playing experience is so smooth you might not want to change them. Moving from bass lines to chords is so easy and once again shows that Leo could really design a guitar. The options for pickup combinations and the smooth vibrato make this a must have package.
We really like having these at ATB, they are lot of fun and would make a welcome addition to any collection. Grab it before it gets away.
Availability:
Out Of Stock
Add To Your Wishlist
Send to a friend
Recommend this to a friend by entering their email address in the box below.