1966 Fender Custom Telecaster FIREMIST GOLD! + OHSC
1966 Fender Custom Telecaster FIREMIST GOLD! + OHSC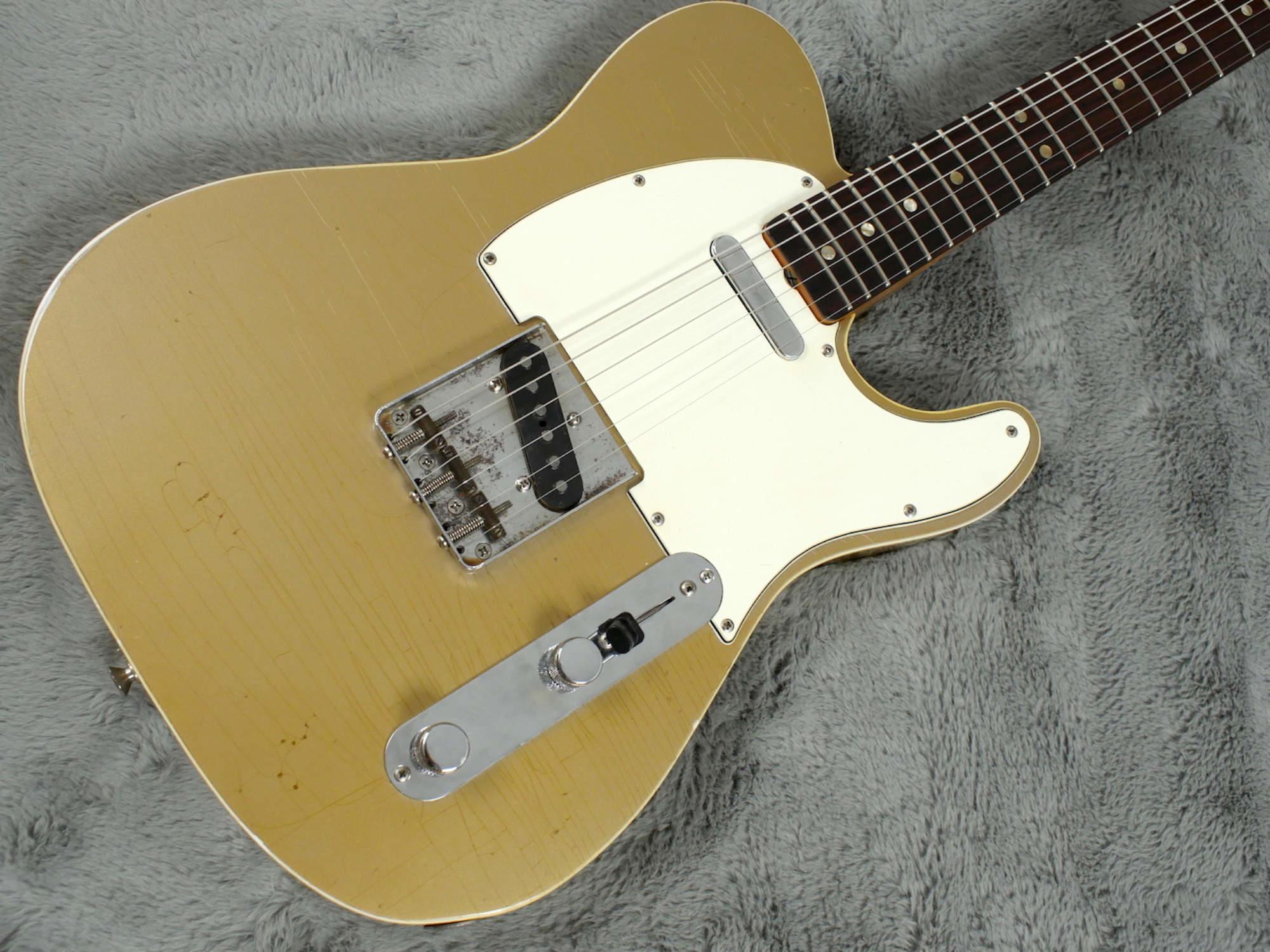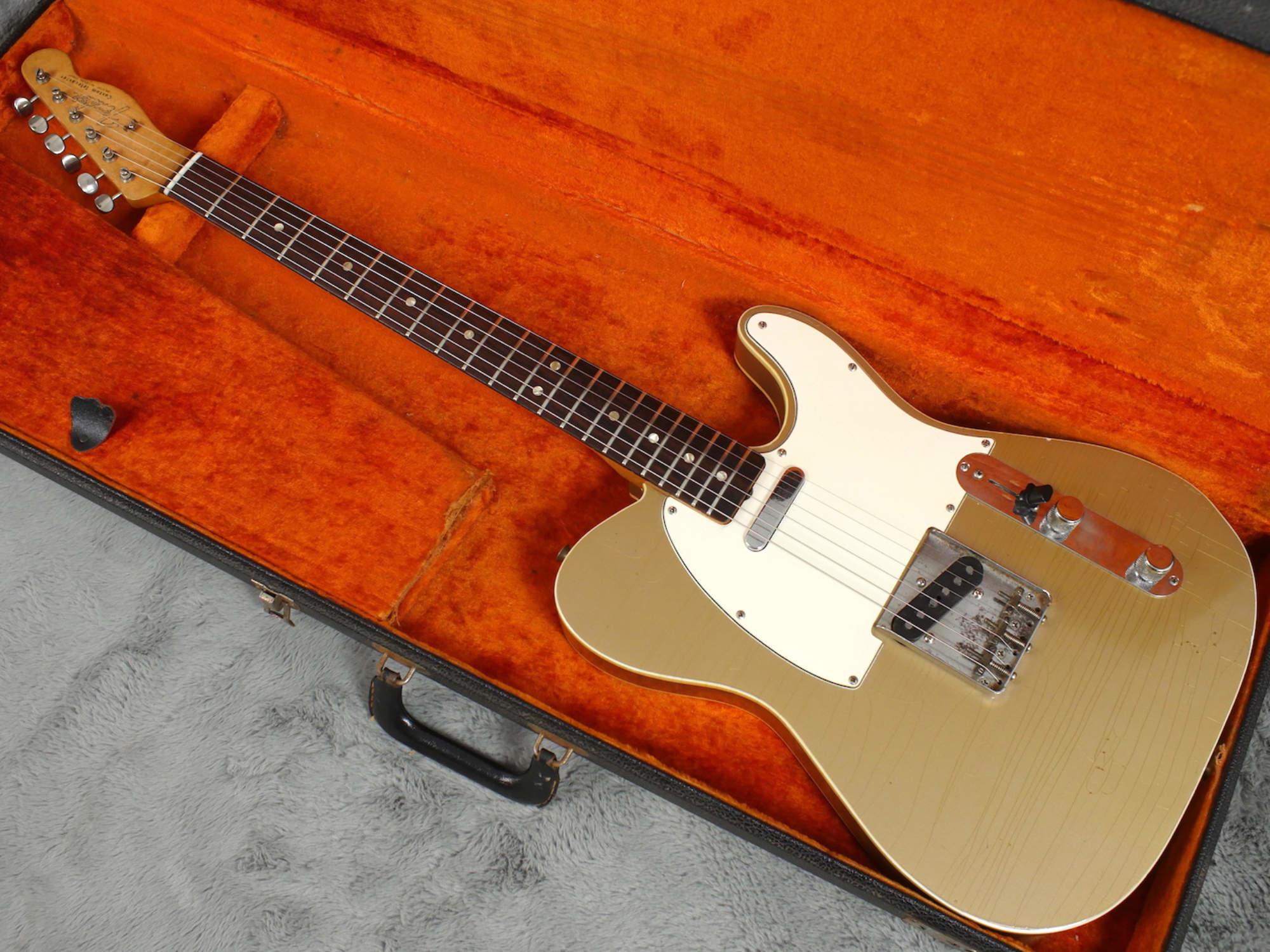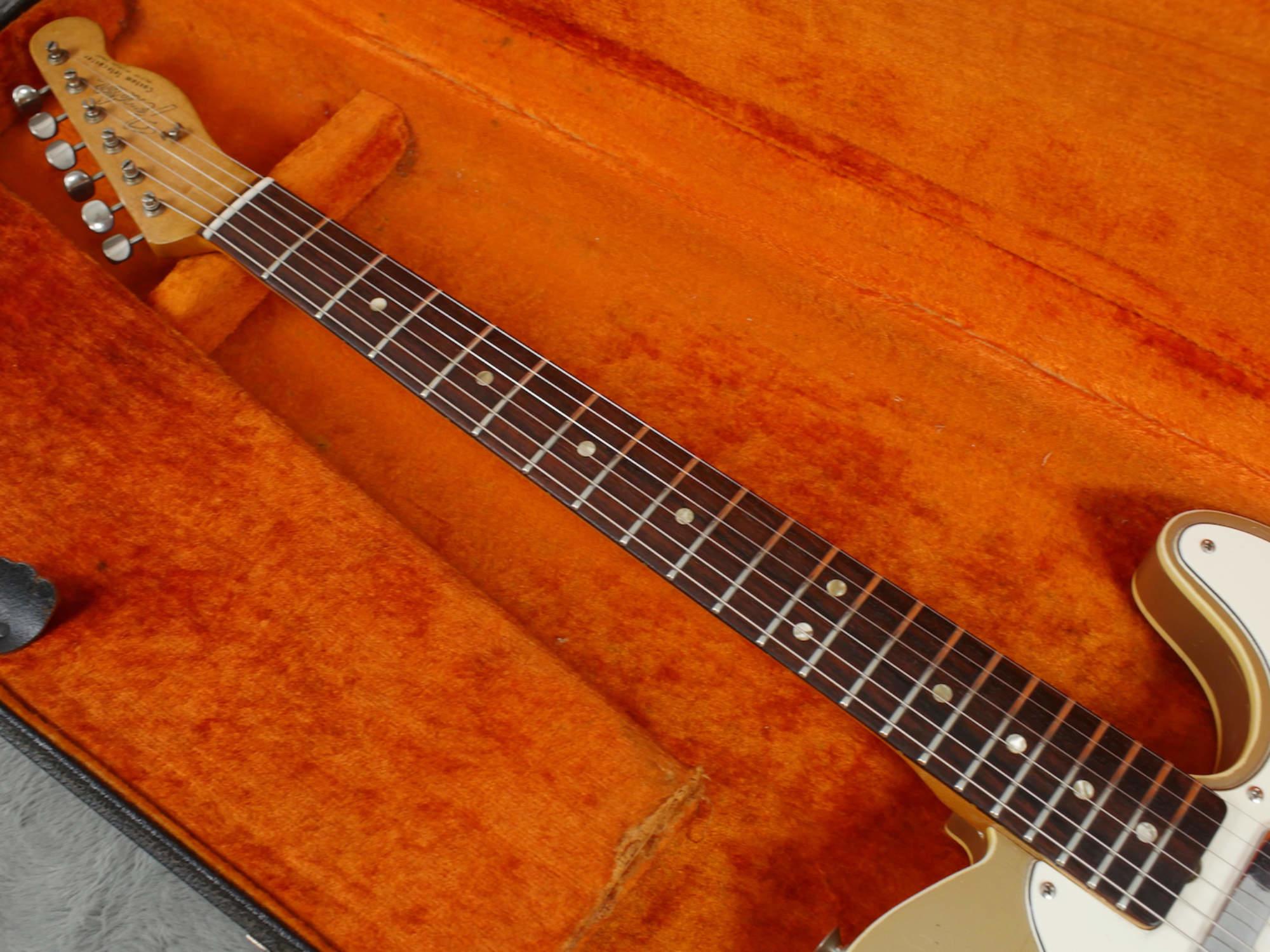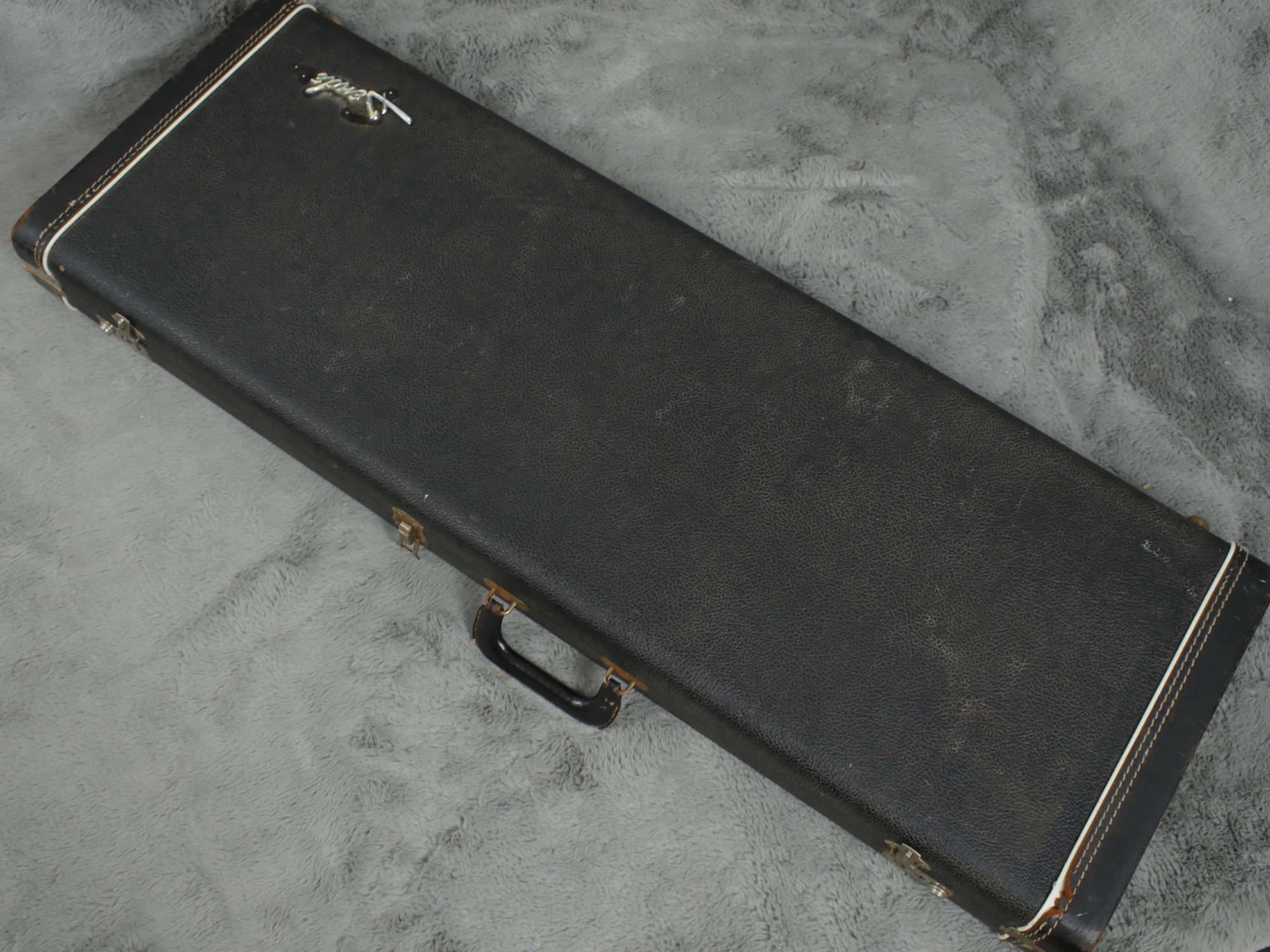 Roll over the image to zoom in
At A Glance:
Model: Telecaster
Year: 1966
Finish: Shoreline Gold
Modifications: Overspray on back of neck, switch wiring changed to modern
Repairs: Refret
Weight (kg): 3.51
---
Case: Correct Black Tolex hardshell case
Fingerboard: Rosewood
Tuners: Correct Kluson Double Line
Pickups: 2 x Correct Grey Bottom Single Coil
Hardware: Correct Chrome
Neck Profile: Medium C
Pots: 2 x Correct 250k CTS
---
If you like your Tele's to be like the finest Kobe beef steak (or vegetarian equivalent :-) and served up super RARE then this could be your lucky day…
How many time have you seen an original 1966 Fender Custom Telecaster in original Custom Colour Firemist Gold? Probably not that many we think. Well here it is - an insane rare Custom Colour Shoreline Gold Custom Tele that makes everyone who has seen it jaw, somewhat drop to the floor.
All original body with original custom colour paint, no touch ups, no overspray. Neck has had an old, very light, clearcoat nitro overspray applied to the back only, which unless we told you so and you looked closely, you can barely make out or even black light. Front of the headstock and transitional logo are all original finish. If it bothers you, with a bit of time you could probably remove this overspray fairly easily and we have knocked about 5k off the pice to help you out and compensate you for your time :-)
When we received the guitar a Lindy Fralin pickup was in the bridge position but thankfully the original 1965 dated, grey bottom bridge pickup was in the case and it worked fine with no rewinds. Neck pickup is stock and the only other tings to mention is it has had a re-fret with slightly larger frets and the switch wiring has been changed to the more modern and usable version - so no woof tone on the neck pickup.
All hardware with the exception of the frets are correct, as are the electrical components with correct 3 way and pots dated 1966. Neck date is mid 66 and serial number plants it very early 1966. A damm fine year for Teles and of course for International football.
It plays extremely well with the recent-ish refret and both pickups sound killer, very balanced and full of Tele guts and classic bite. We have no idea at all why anyone would want to swap any of them out! Original case is in very fine shape as is the rest of the guitar. It does have some body checking as you can clearly see in the many photos in the gallery page but this is to be expected and just adds to the immense character this amazing guitar has in store.
This is probably a once in a lifetime opportunity and probably the rarest Custom Colour Tele out there. It is also a thing of beauty that just happens to play and sound darn good to boot…
Availability:
Out Of Stock
Add To Your Wishlist
Send to a friend
Recommend this to a friend by entering their email address in the box below.