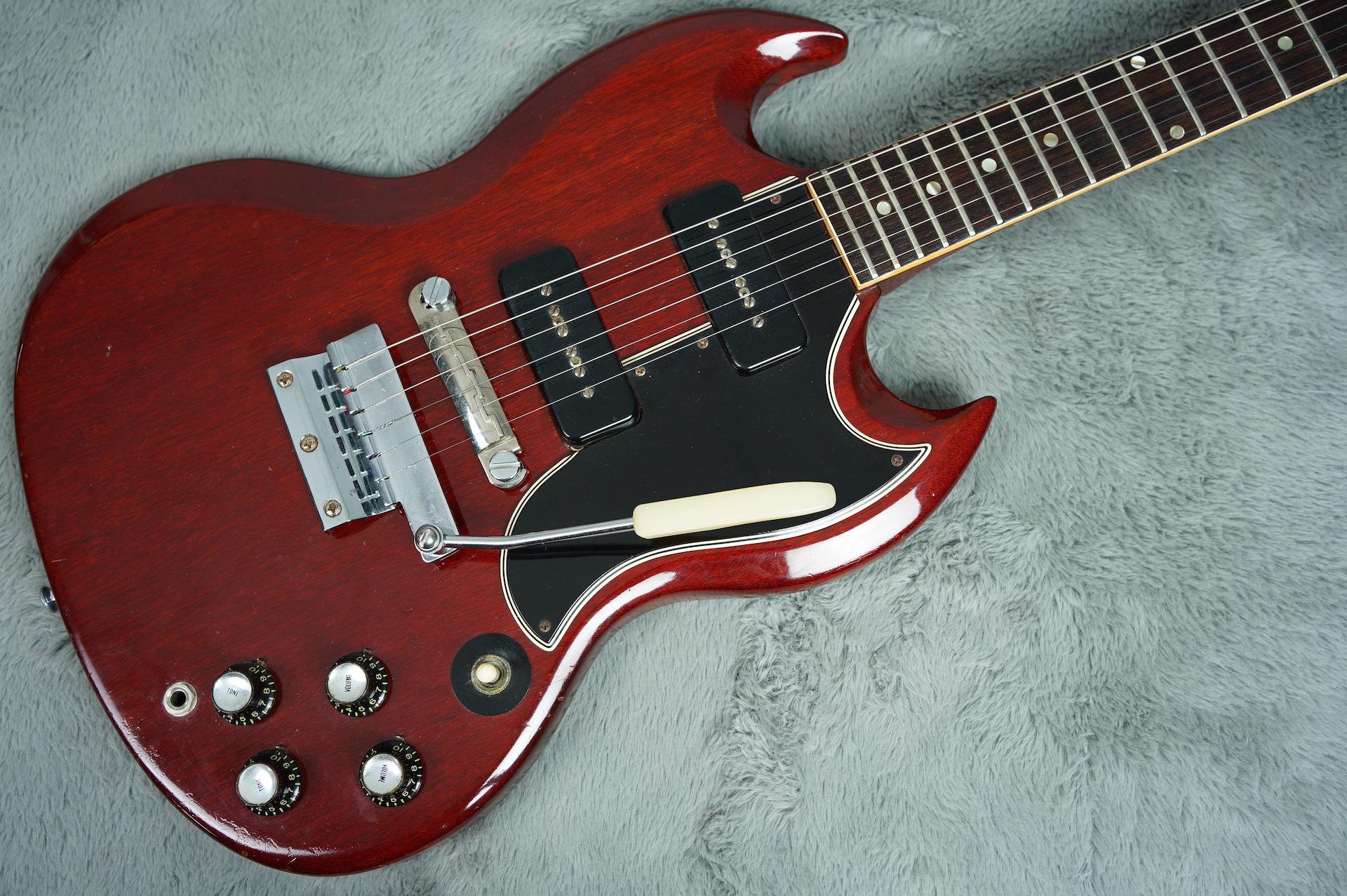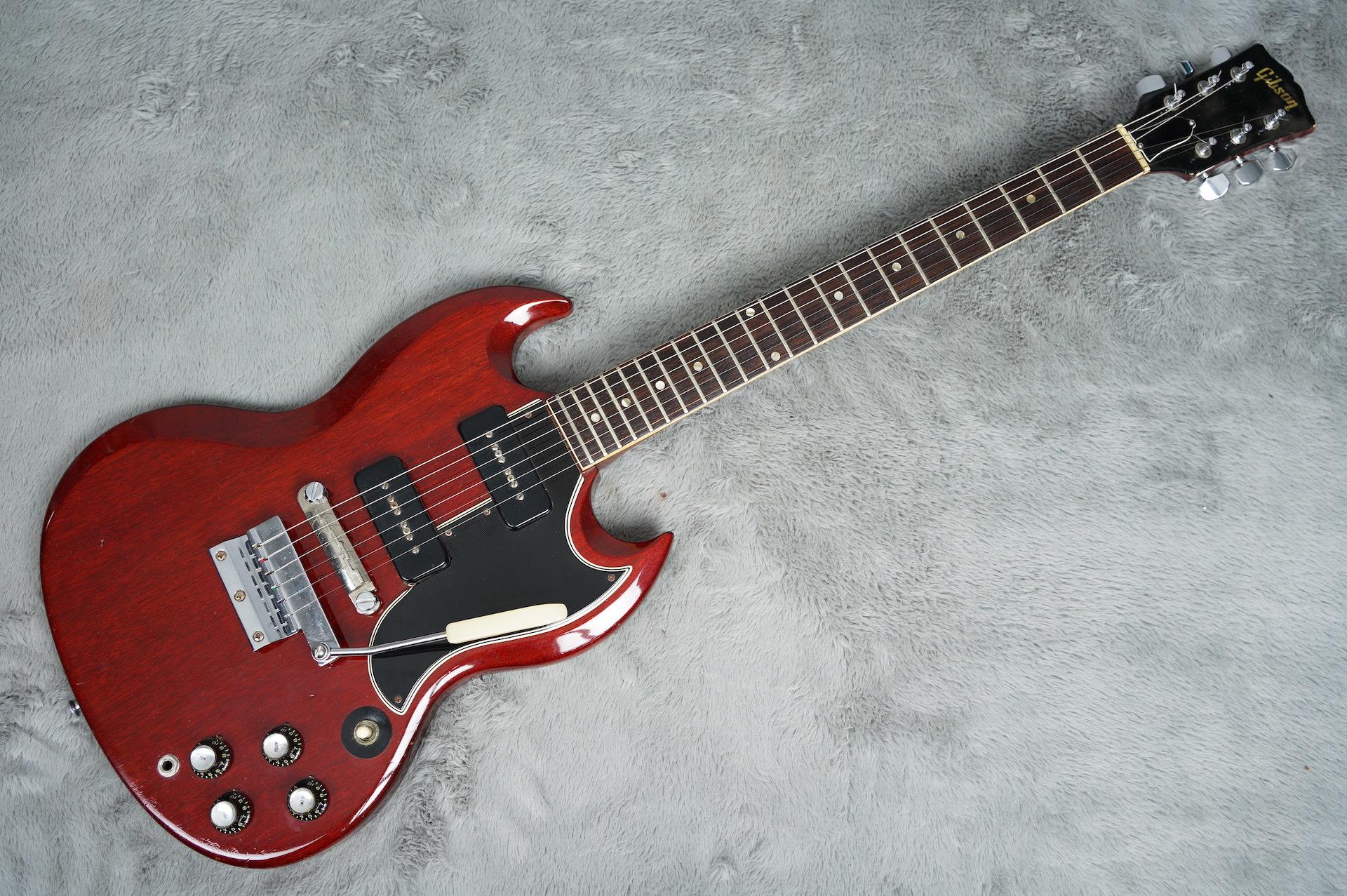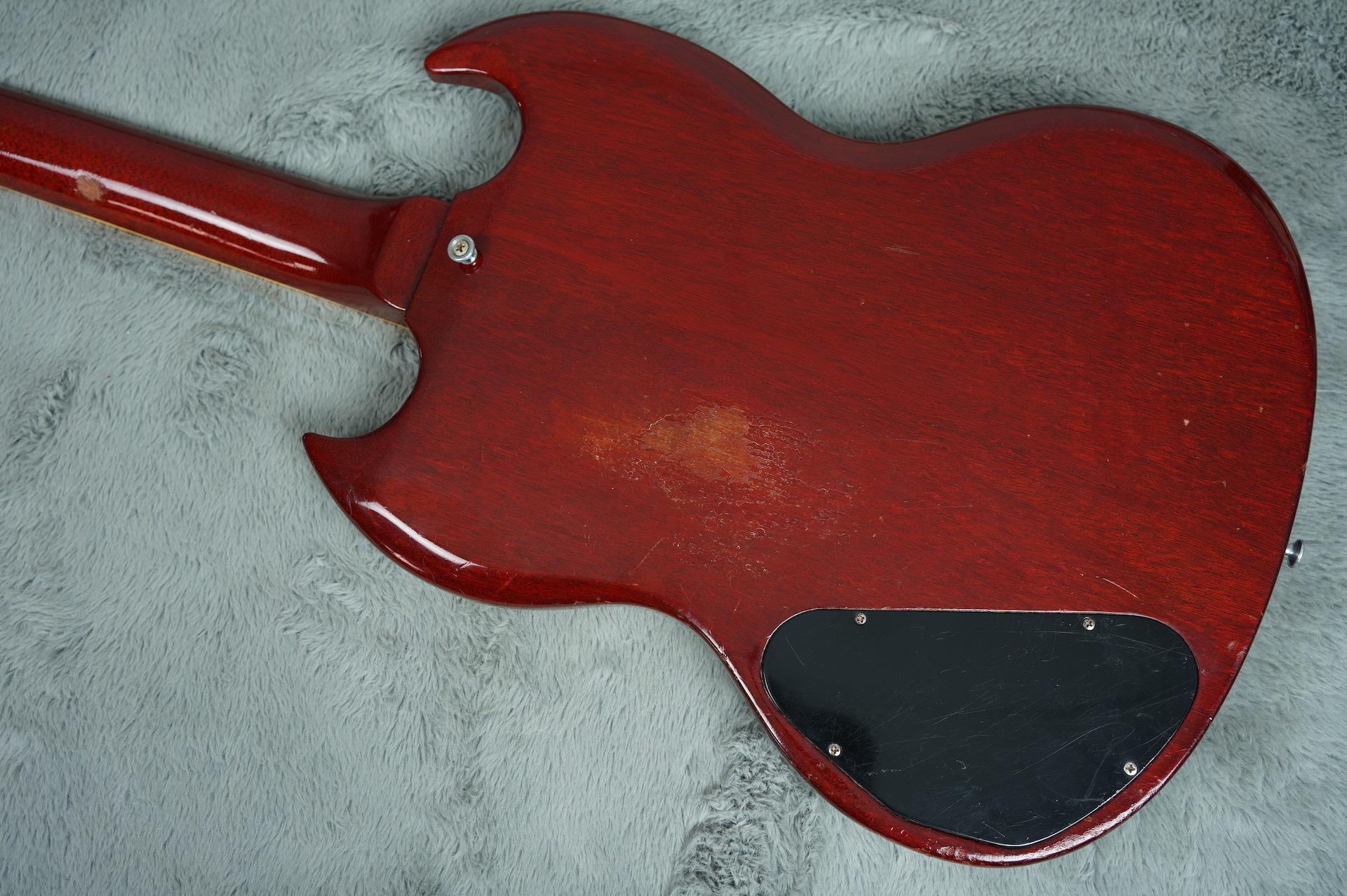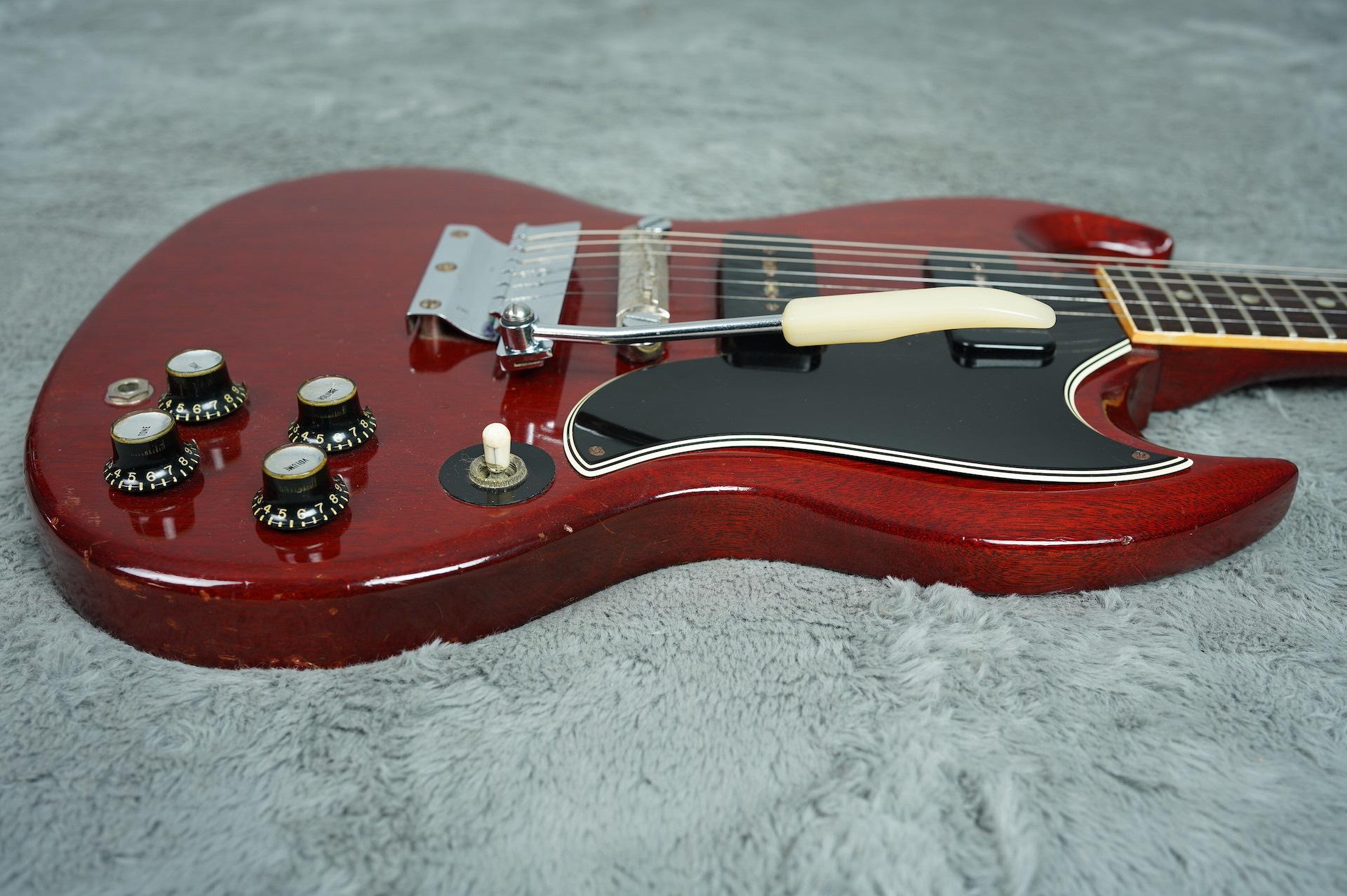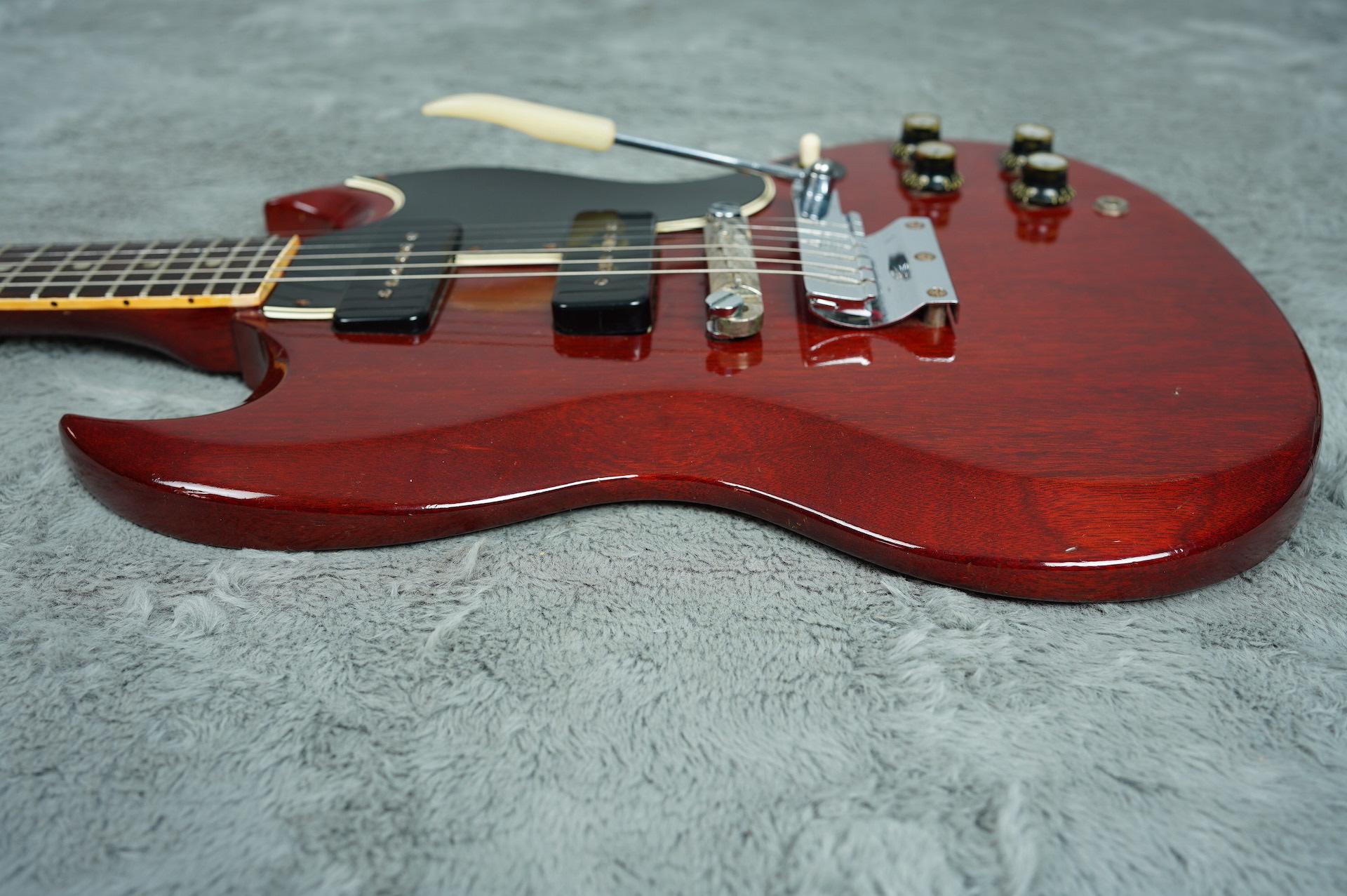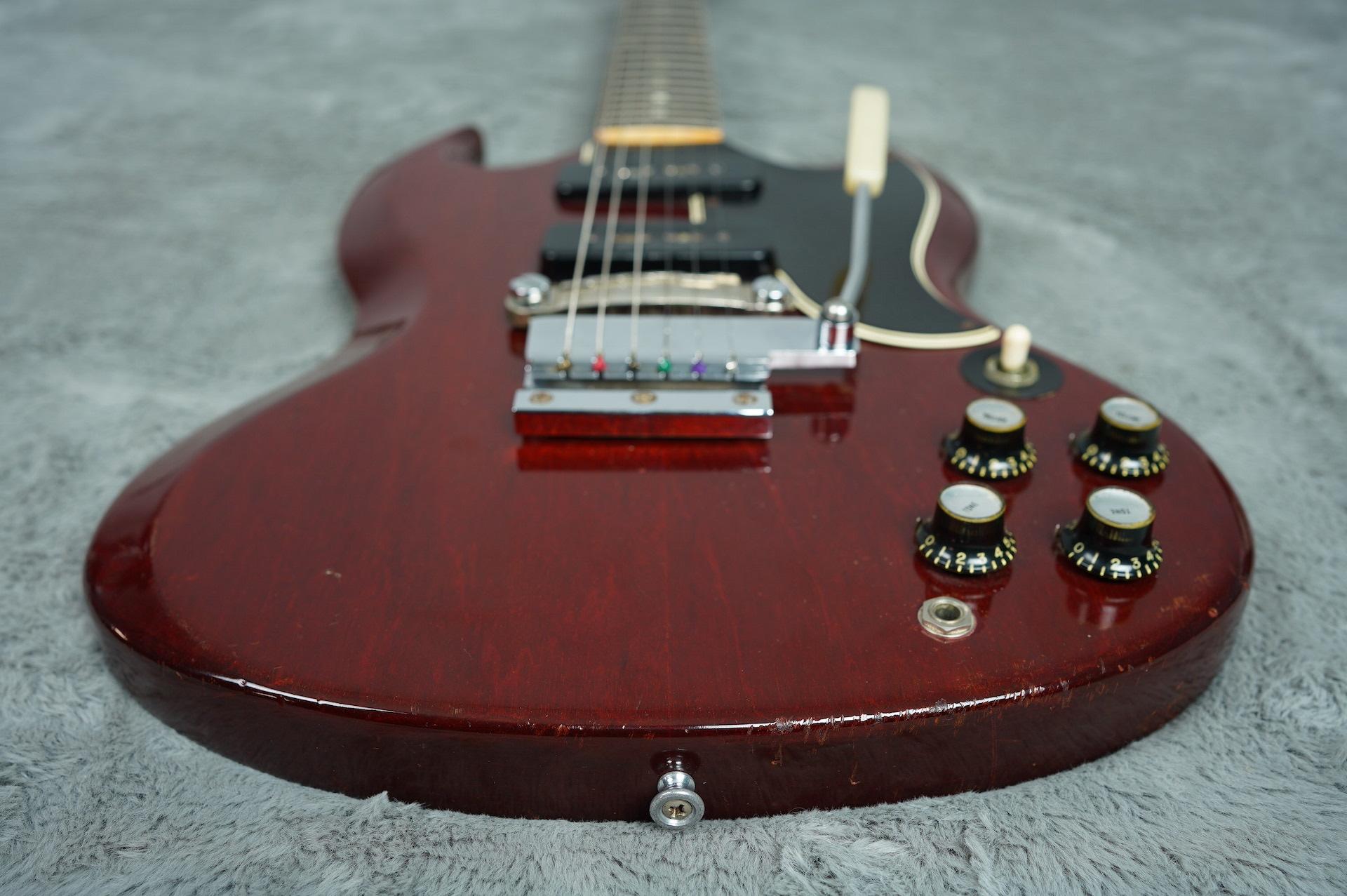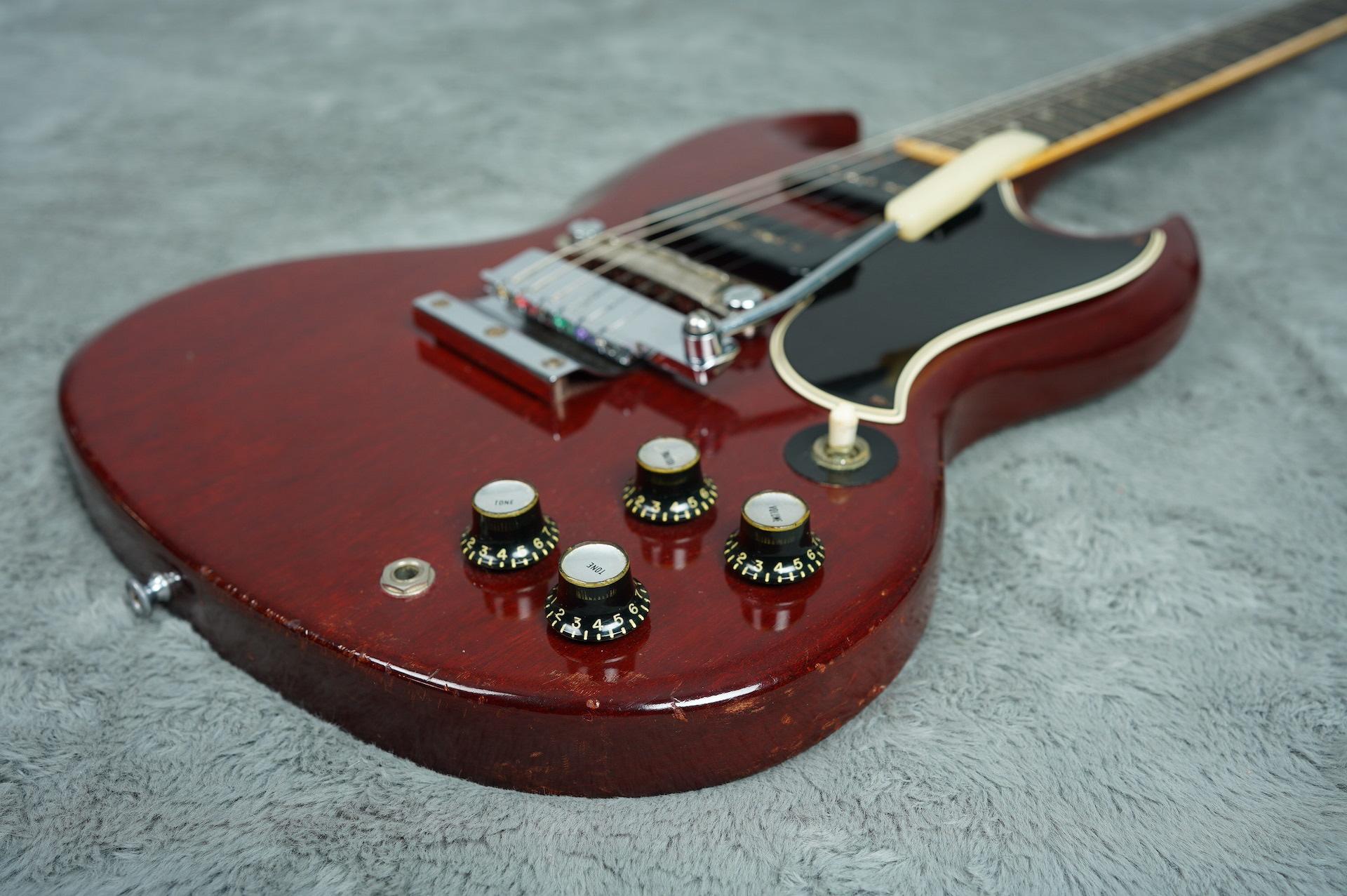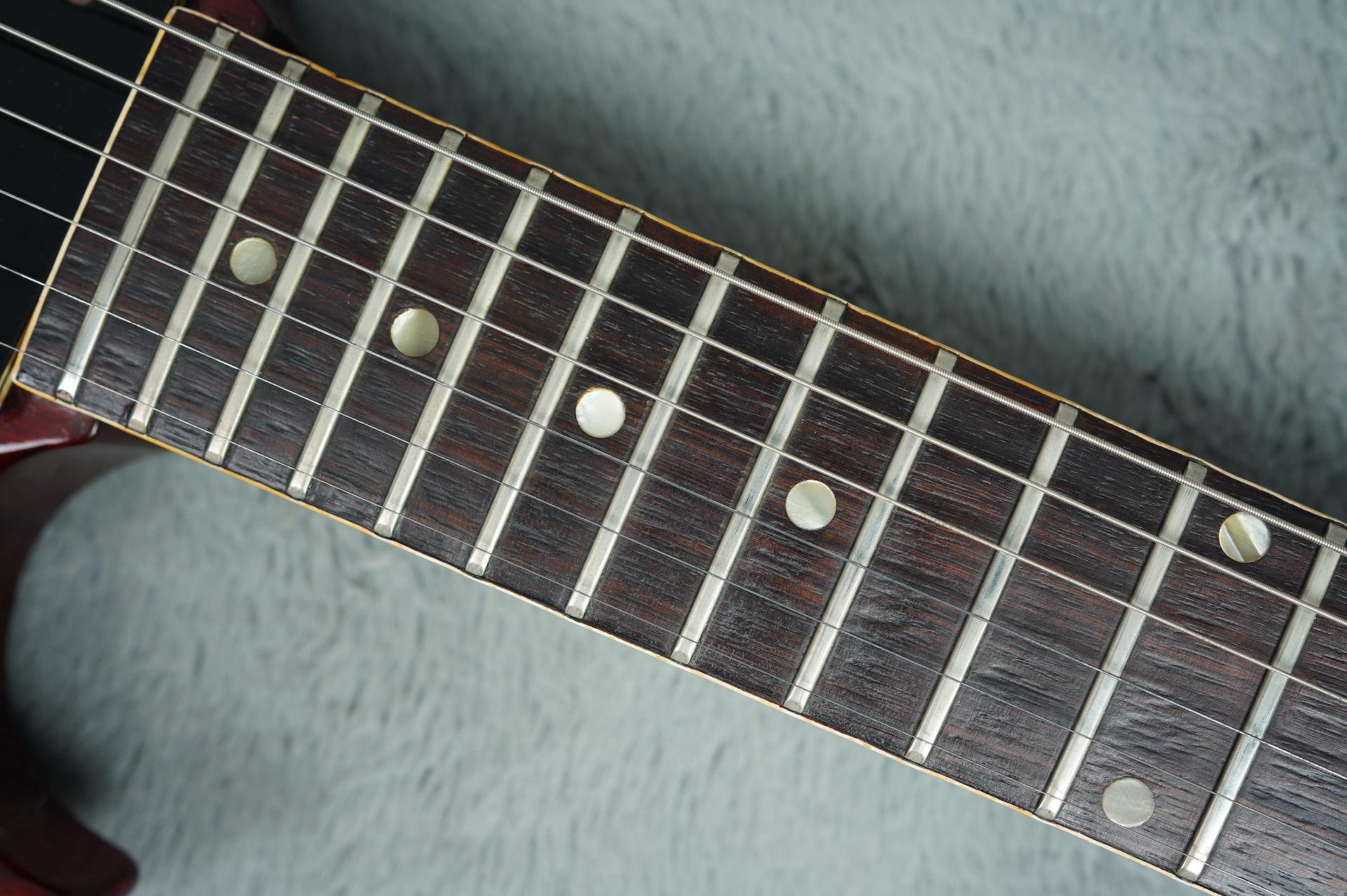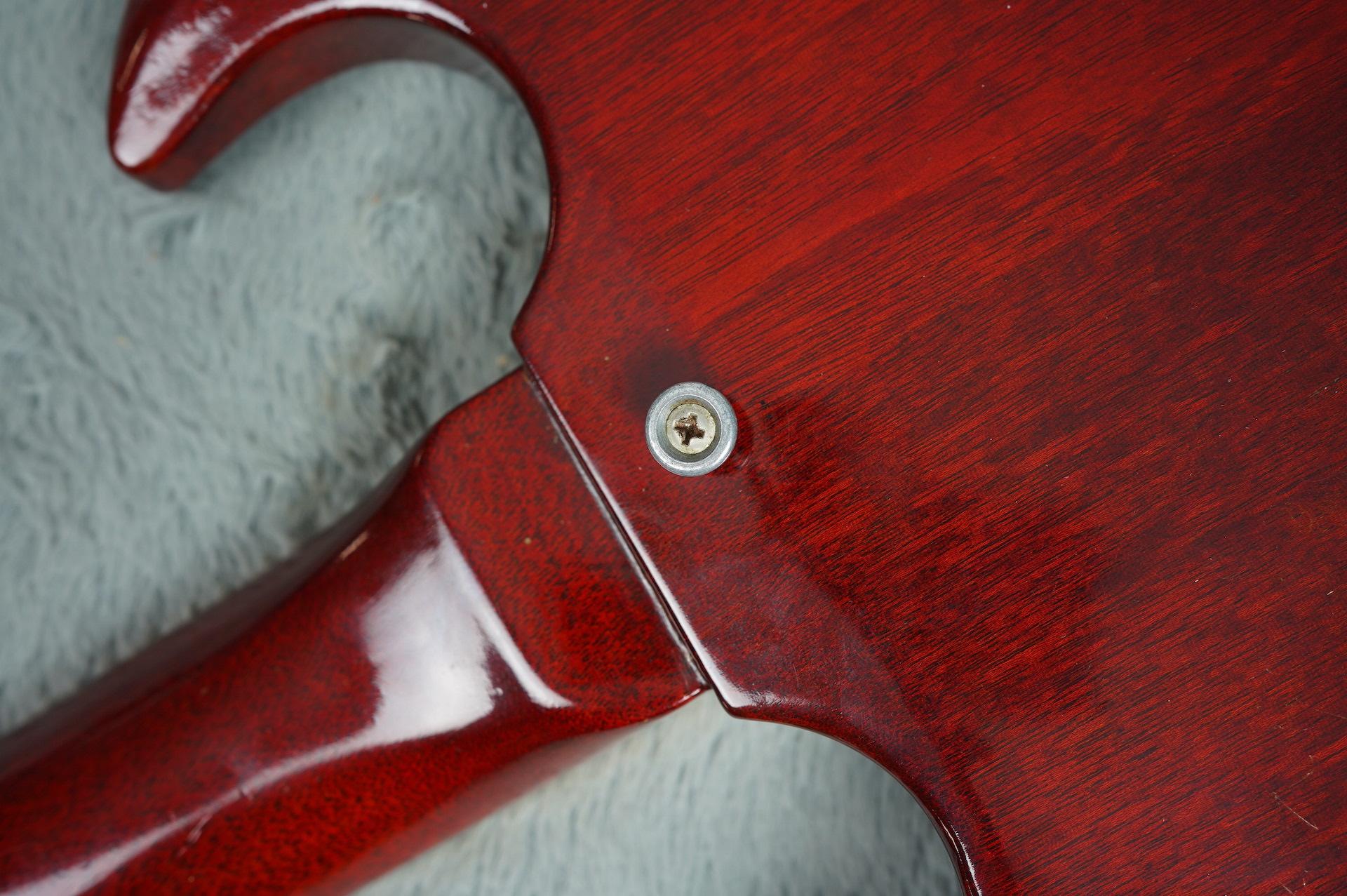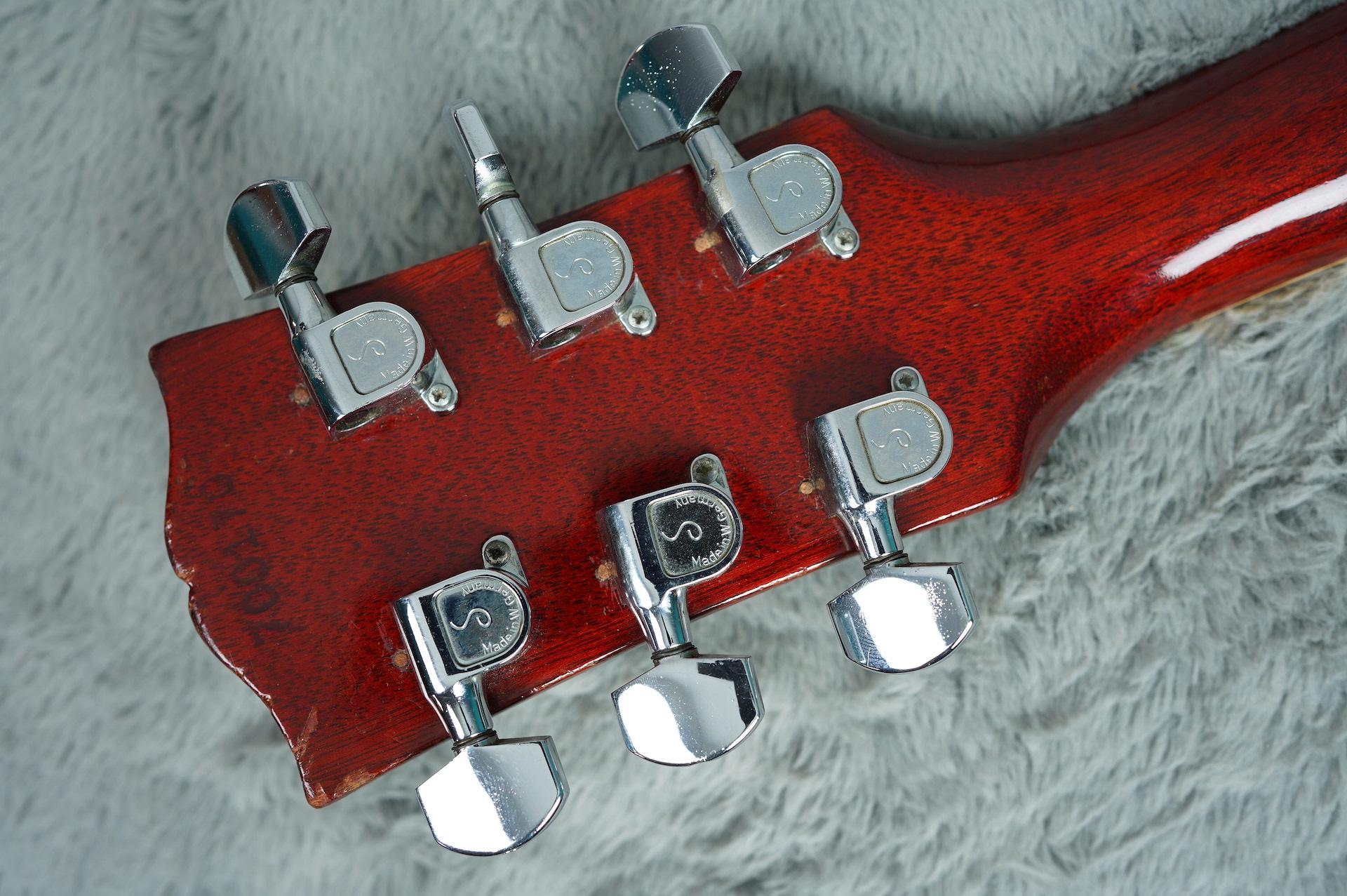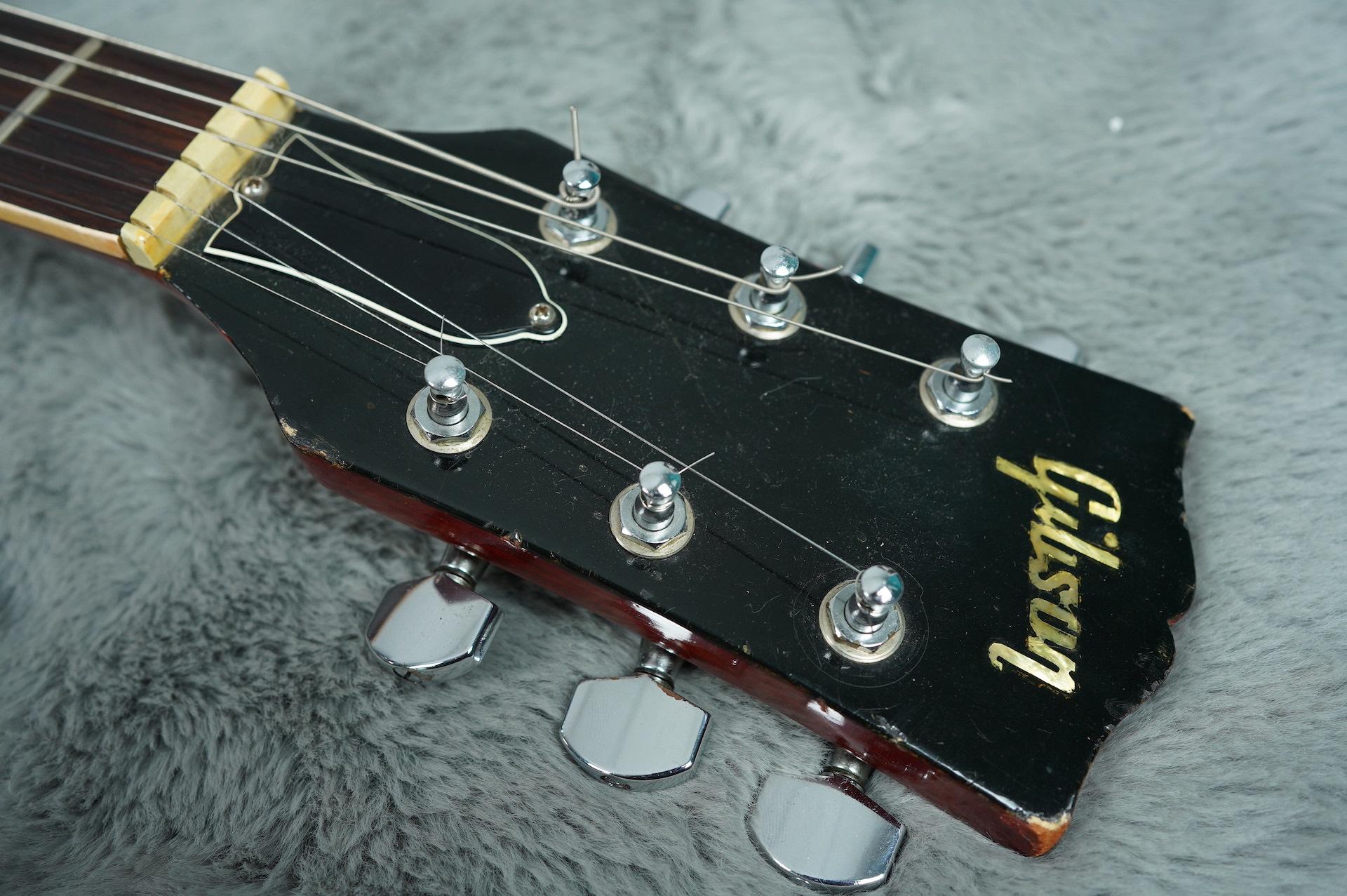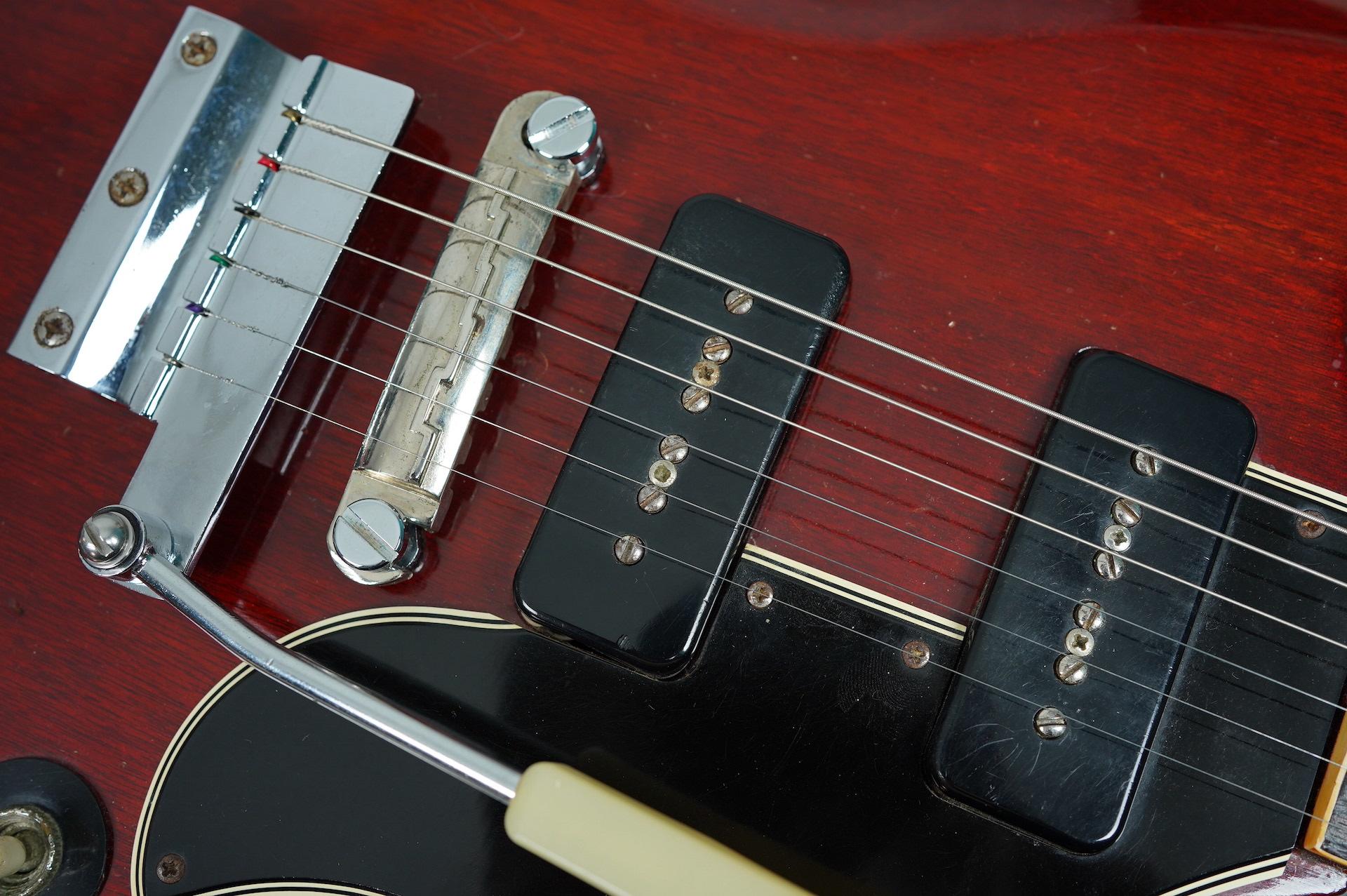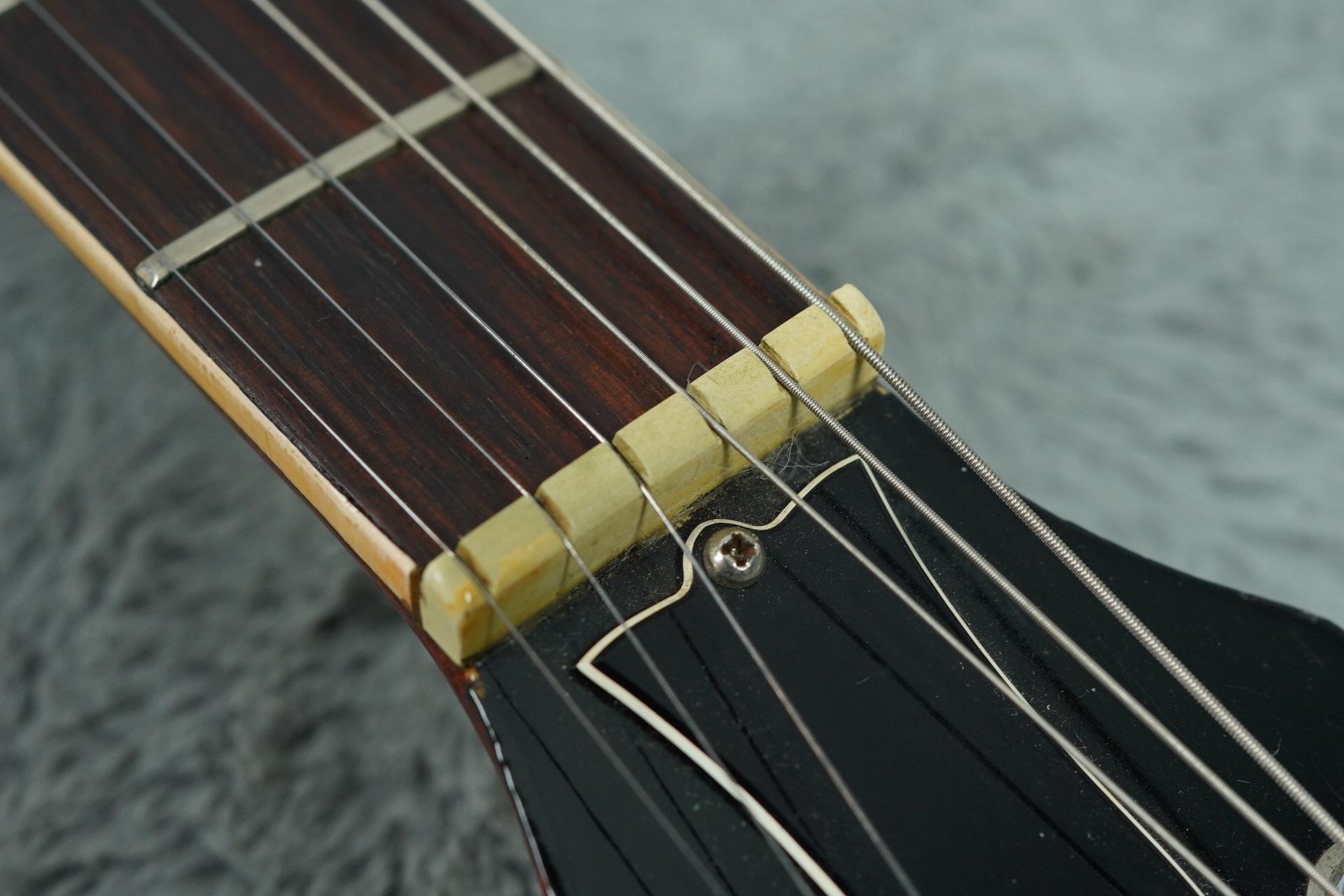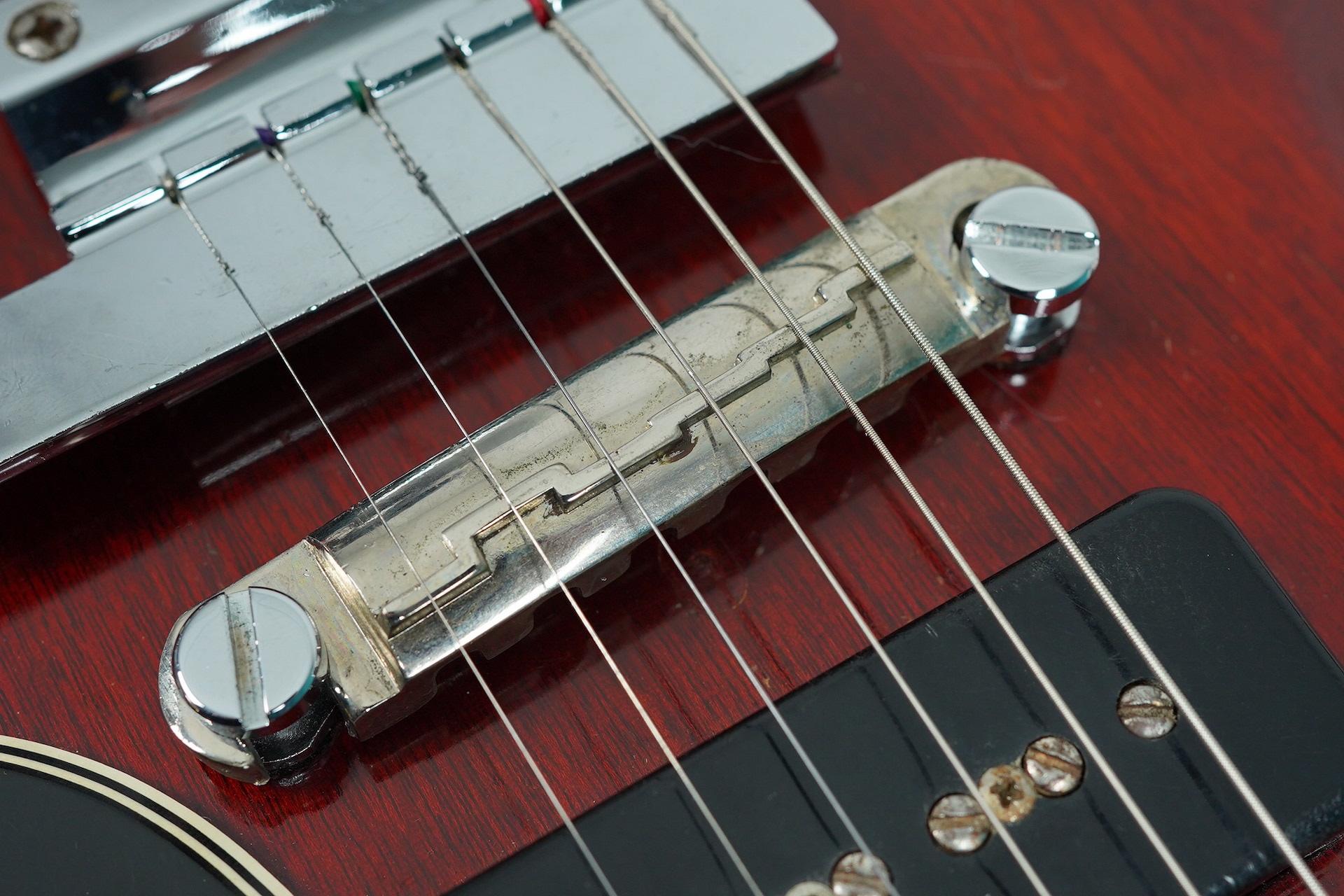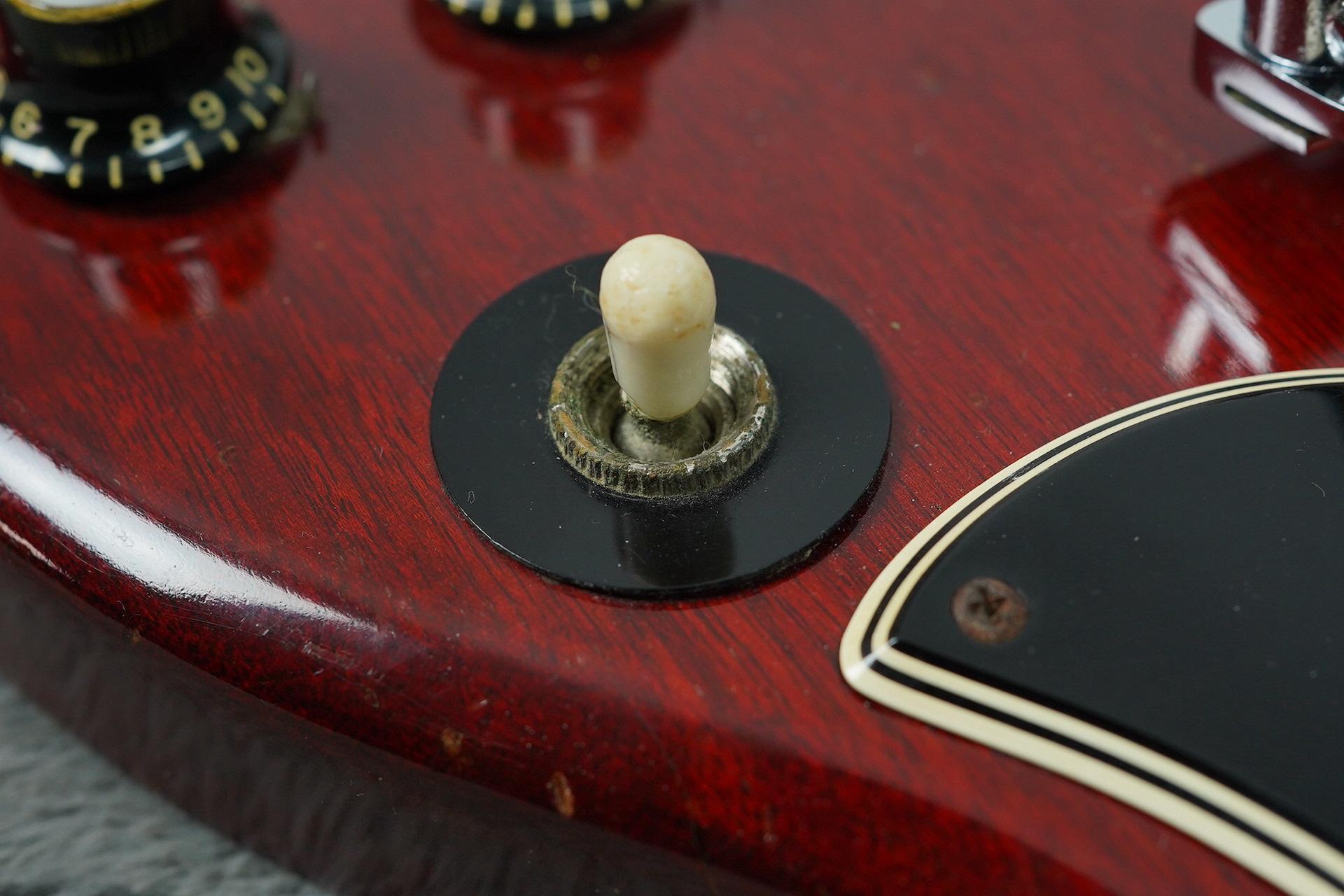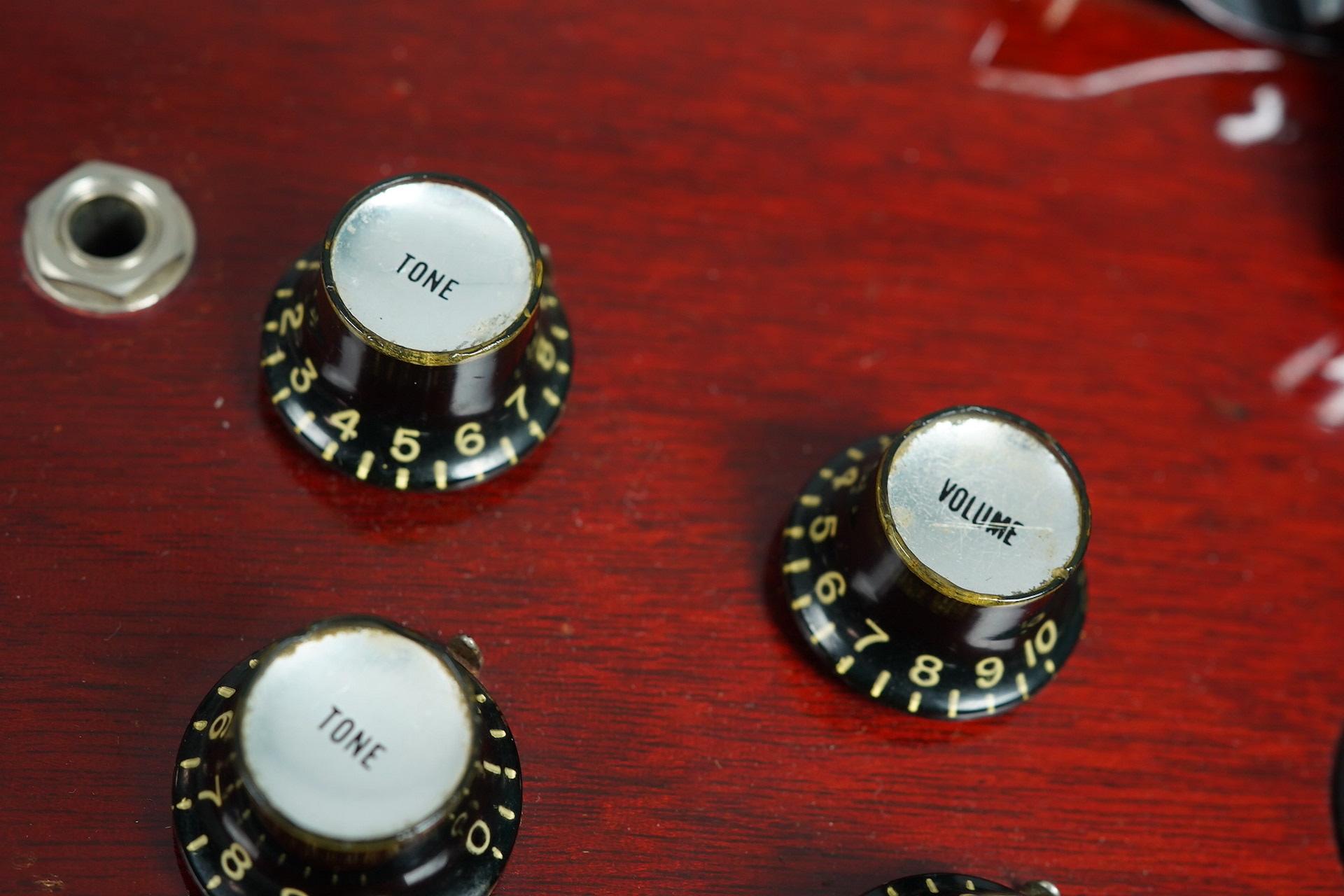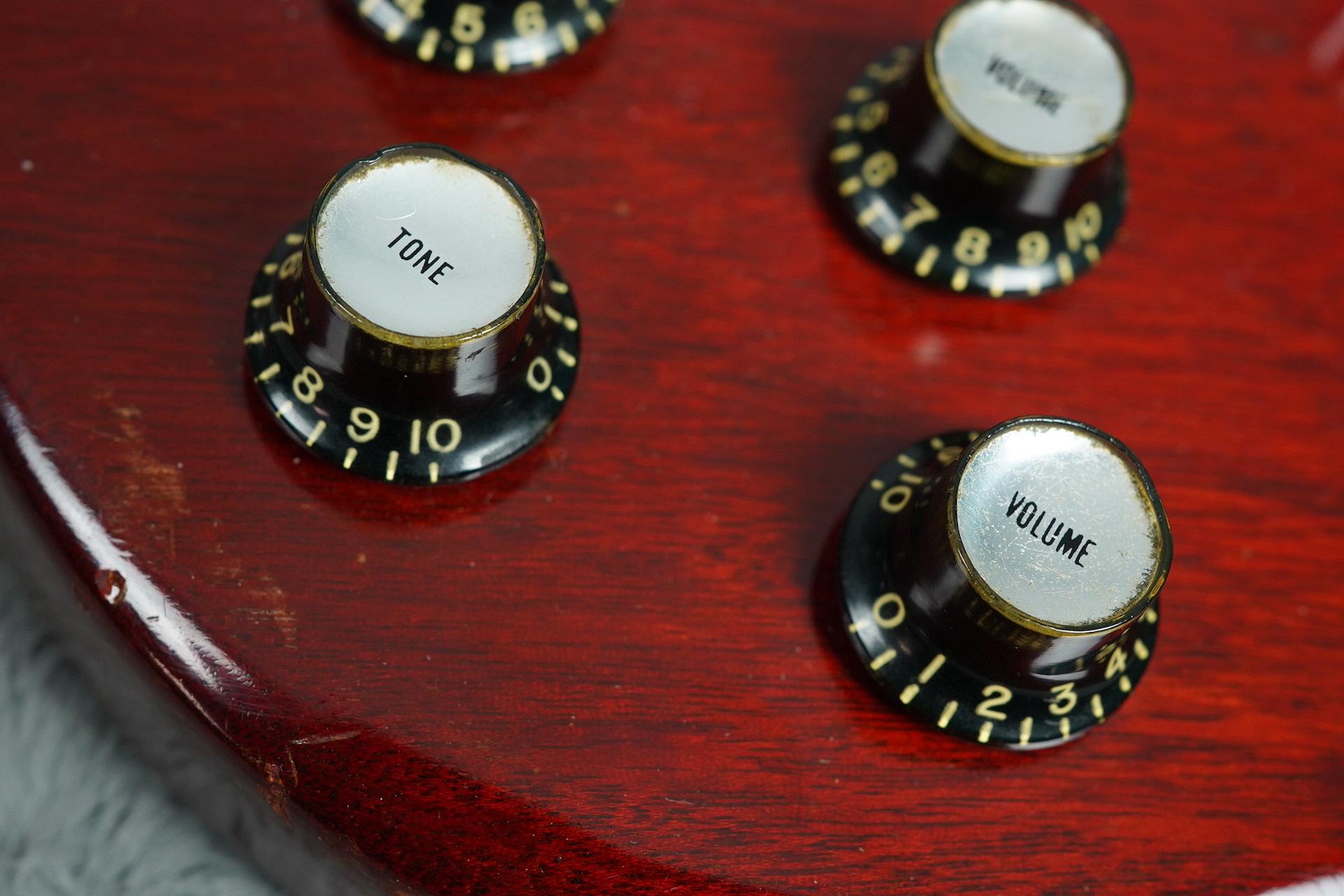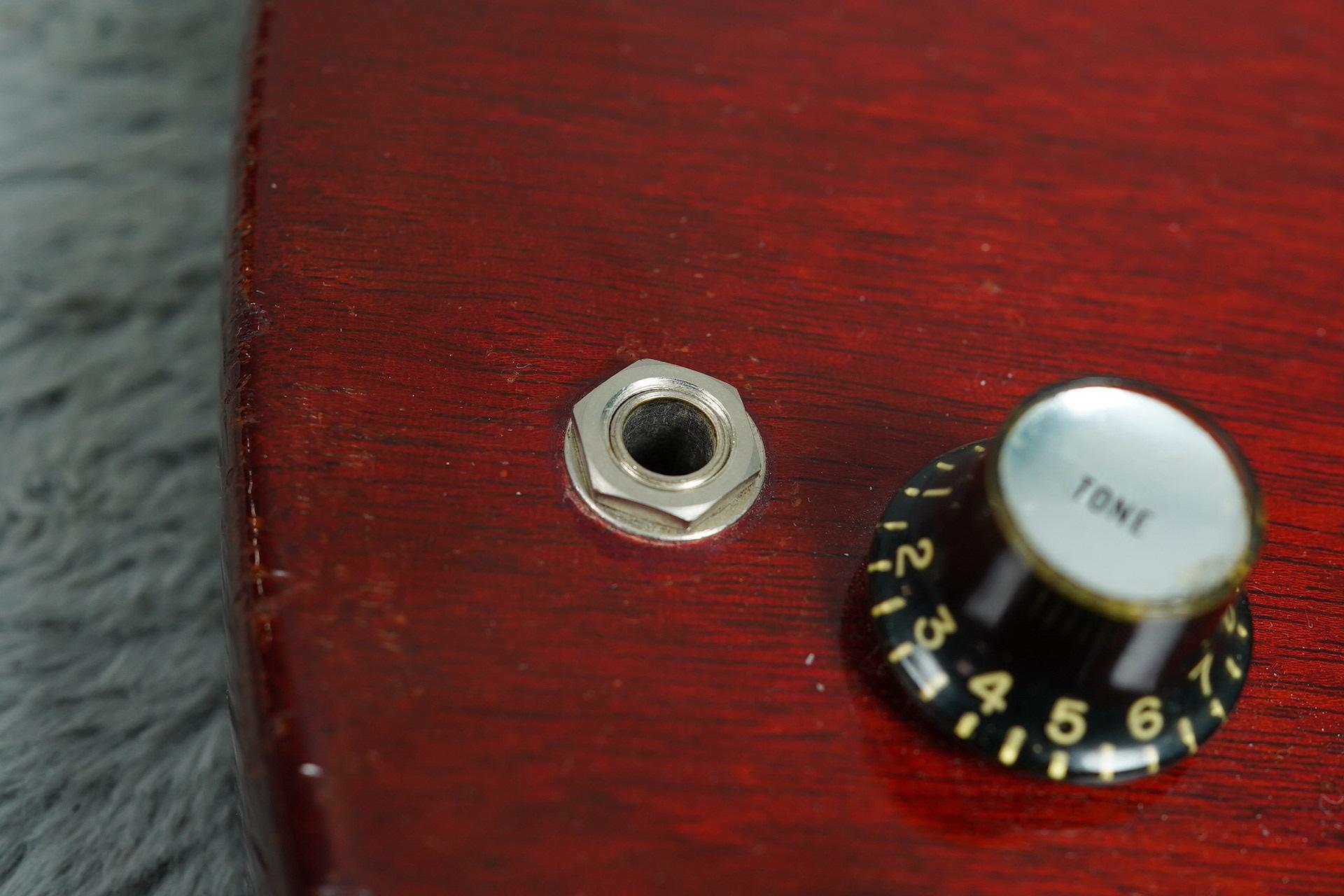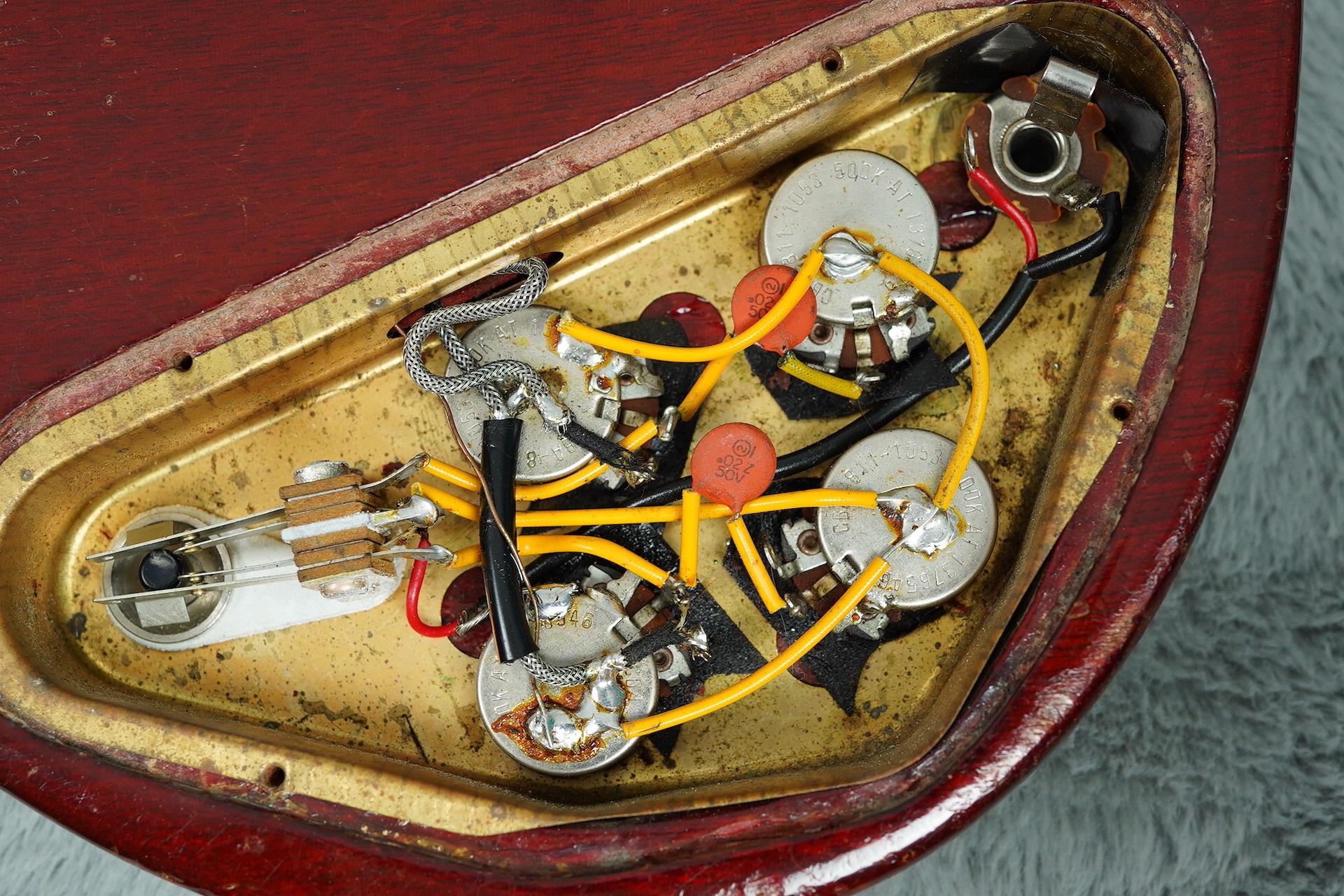 Roll over the image to zoom in
1965 Gibson SG Special in classic cherry? Why not!
Designed as a student model, a step up from the Junior, the Special had taken many guises since its introduction in 1955. By 1963 the guitar had lost all connection with its Les Paul heritage but was popular with players such as Toni Iommi and Robbie Krieger, the distinctive look setting the guitar part form its rivals.
This guitar certainly looks the part. The body is in stunning slightly faded condition with a few marks, particularity on the back where the finish has worn through to the wood. There is no real signs of checking either leaving the guitar with a smooth, deep gloss finish.
The lacquer on the neck has faded a little In places but again, as with the body, has kept the deep colour and gloss sheen. The finish has worn in a single spot but does not affect playability. The top edges of the headstock is the only spot where we see any wear, though this is very minor. The tuners have been changed for Schaller tuners at some stage. The fretboard and original frets are in great condition as is the binding.
The plastics are in good shape, the pickguard hasn't warped or cracked and the pickup covers are all intact. The bridge on ot at the moment is a Japanese direct replacement, the original probably cracked on the arm like so many do.
The bridge and maestro tailpiece are in good condition with only minor discolouartion and the maestro tailpiece stay in tune well. There was at some point something attached just under the bridge which has left a small, single screw hole that has been plugged. It is barely noticeable, take a look at the pics.
Electronically everything is original. All solder joints are untouched and the pot codes are week 36th week of 1963.
The guitar comes a hardshell case
Sonically this guitar is so much more than a 'student' guitar. The neck is full bodied and clear with the bridge delivering that raw tone that we just itch for in an SG. A great rock n roll machine. The neck is so comfortable being a classic, favoured 1964 profile and reassuringly full, just inviting you to play anywhere.
We love SGs here at ATB Guitars and to have a Special is always a treat. If your thing is these horned beasts then you need this one in your collection.
Availability:
Out Of Stock
Add To Your Wishlist
Send to a friend
Recommend this to a friend by entering their email address in the box below.