1963 Fiesta Red Bass VI + OHSC
1963 Fiesta Red Bass VI + OHSC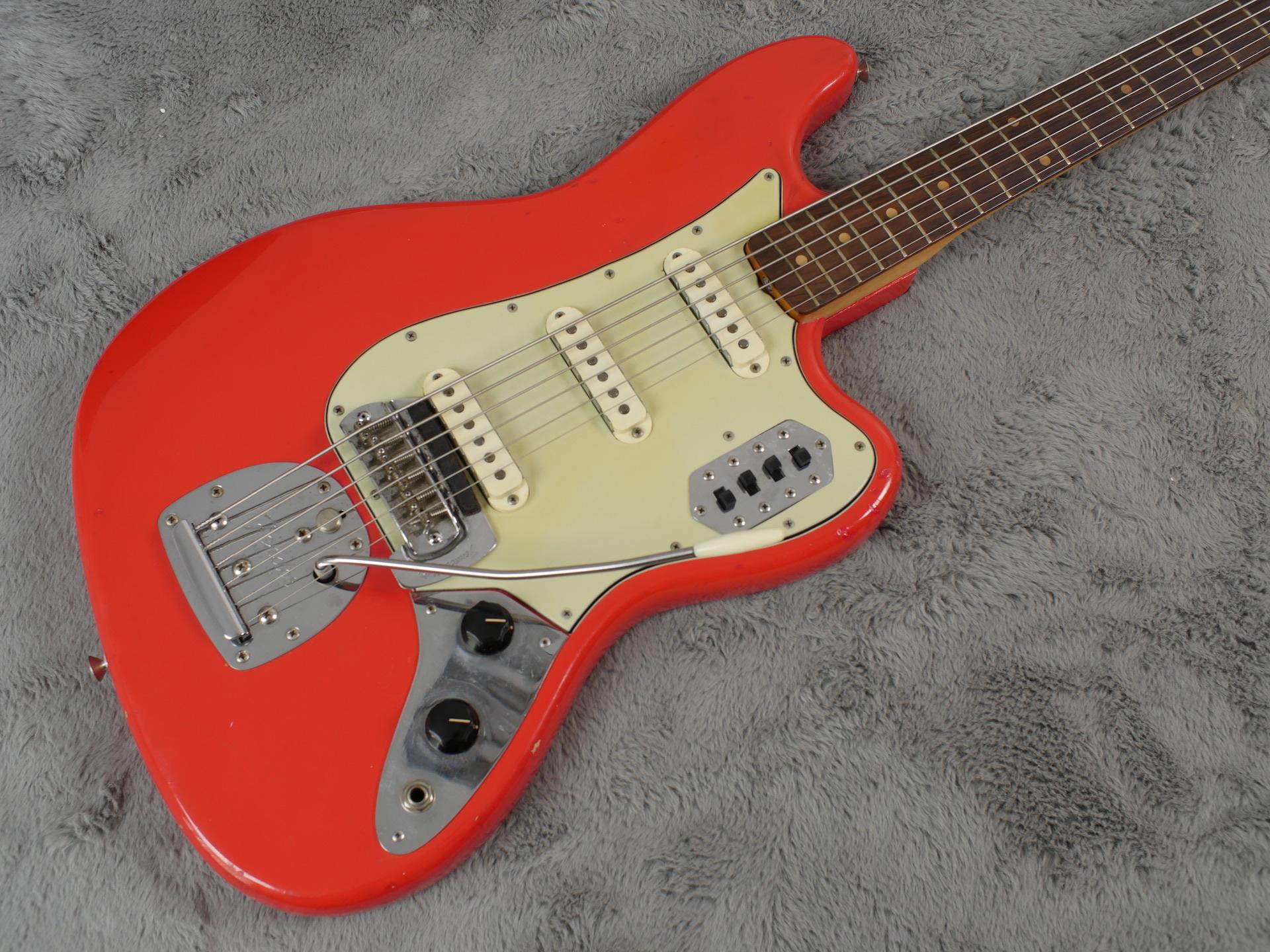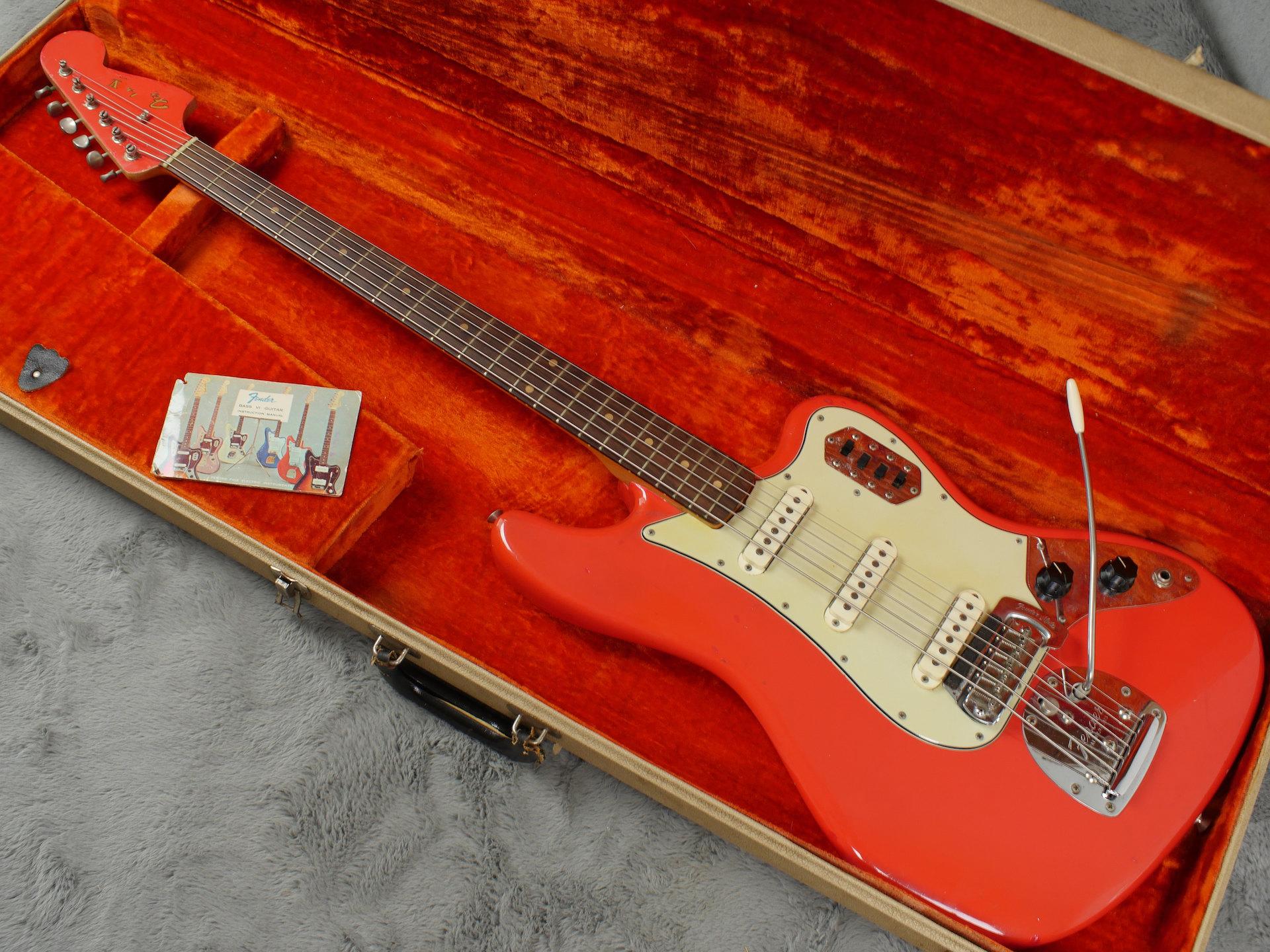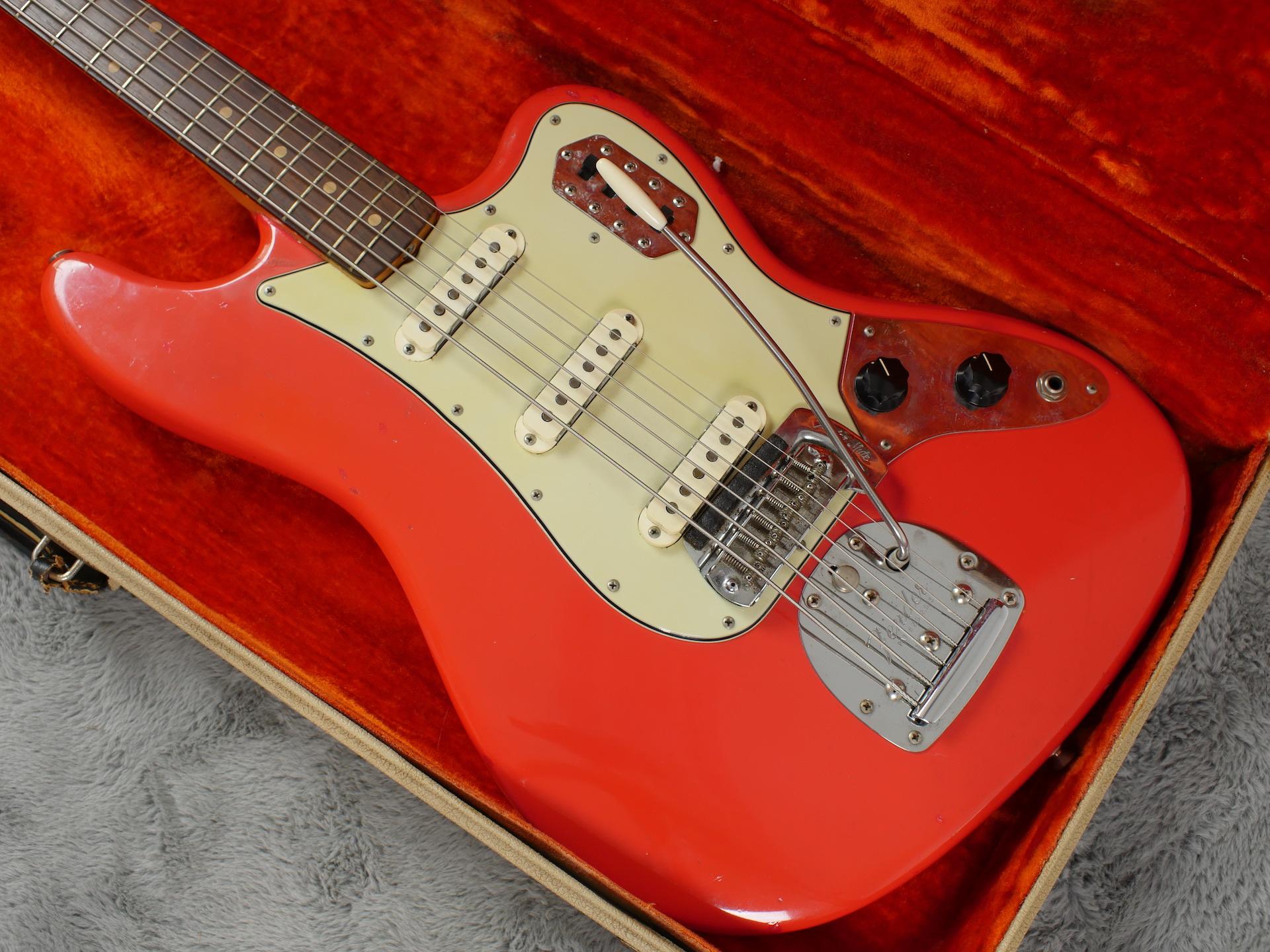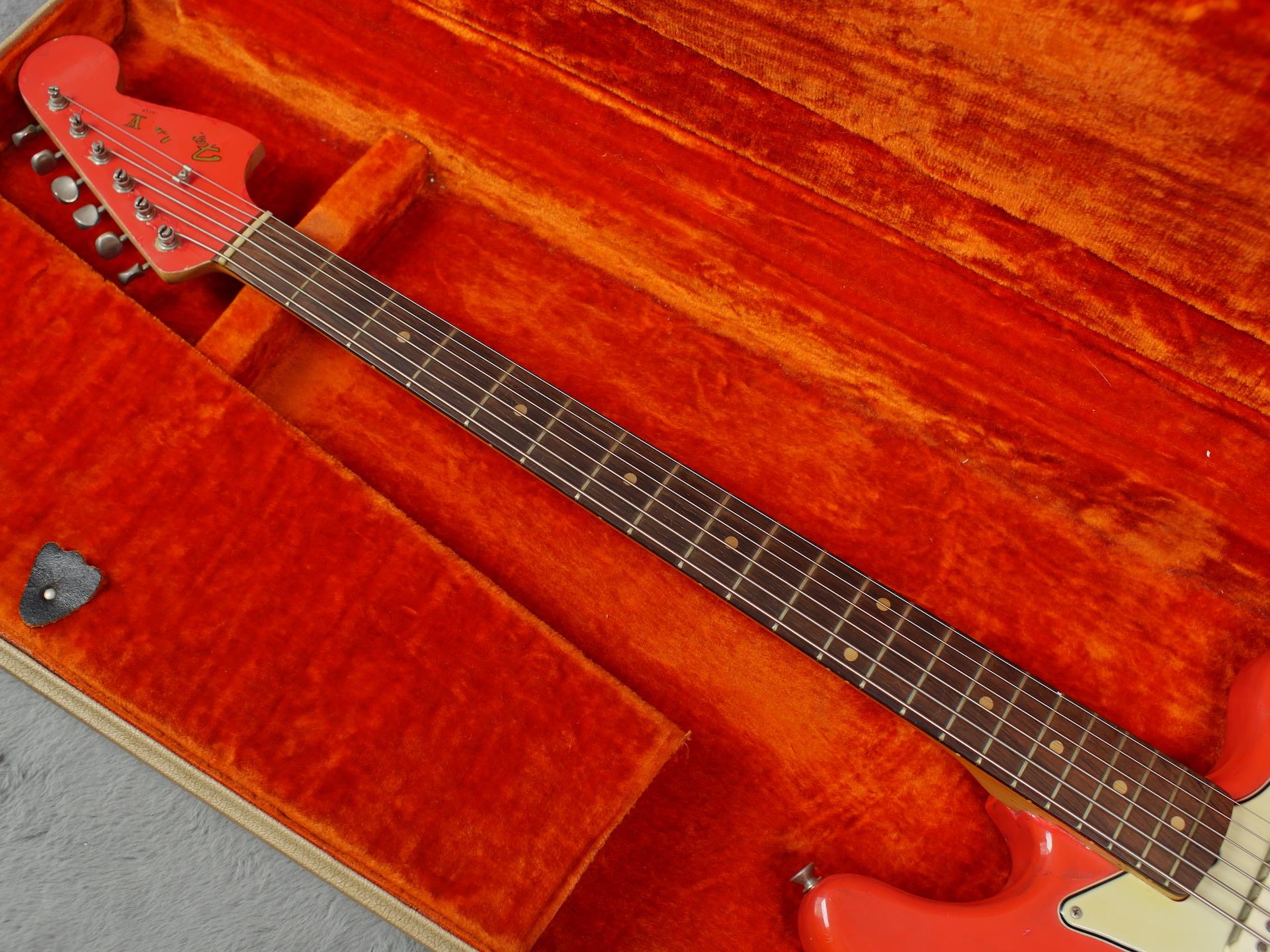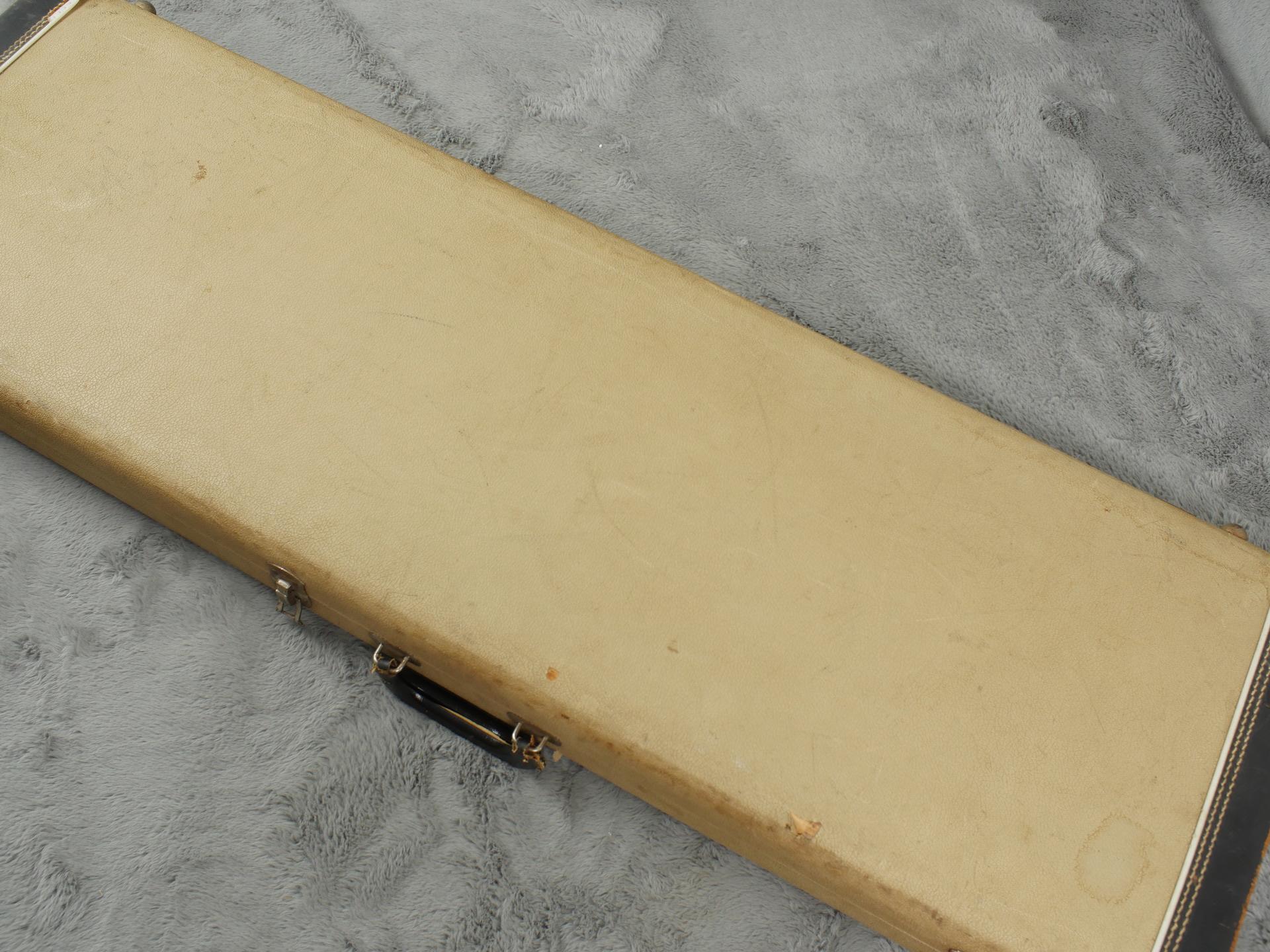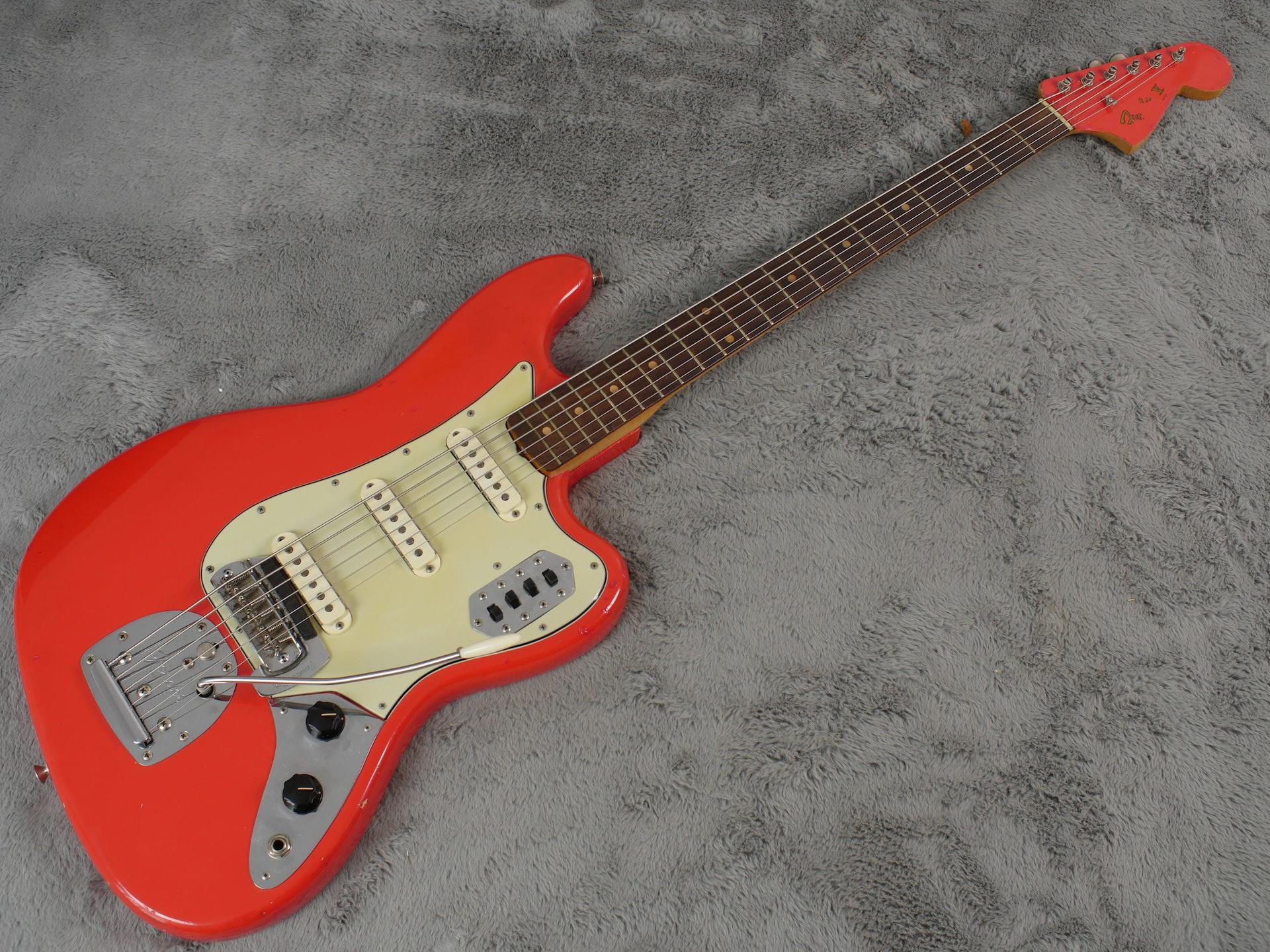 Roll over the image to zoom in
At A Glance:
Model: Bass VI
Year: 1963
Finish: Fiesta Red
Modifications: Different tuners on at one stage, some local touch ups.
Repairs: Rewound Neck pickup
---
Case: Correct Blonde hardshell case
Fingerboard: Rosewood
Tuners: Kluson Double Line
Pickups: 3 x Correct Single coil, neck rewound
Hardware: Correct Chrome
Neck Profile: Medium C
Pots: 2 x Correct 250k CTS
---
One of our favourite new arrivals here. The one single product Fender produced with a slight schizophrenic nature in that maybe it is not quite sure if it is a bass or a big, deep guitar. Whatever you make of it though, there is no denying it produces some startling yet also beautiful effects that can be heard on many a recording over the years.
If you want to know how this sounds, think of the theme tune to 'Twin Peaks' as this is how a classic Bass VII sounds. The slight irony of this is this particular piece is not a Bass VI but it will give you some idea of what this is capable of sounding like if you get my drift!
Rare to see in the UK in custom colour fiesta red and a real beauty at that. This one is not mega money because it has had other tuners on at some stage, it does have some small touch ups here and there and the front pickup has been expertly rewound by Matt Bruchata of House of Tone.
Aside from that, it is a real nice bass, it plays real well with an excellent low action, all three pickups are classic pre CBS Jag sounding which is a perfect match for this instrument and it works superbly well. There is nothing quite like it!
All hardware is in good shape, the original green guard is crack free and the rest of the hardware is all good. Tuners are slightly later double line Klusons but the rest of the hardware is correct, even the trem arm and it has the very rare to find, all original blonde case - try finding one of those if you need one..!
This is definitely our new favourite pet here right now and one that is very difficult to put down at the moment. Come and pop in and see for yourself exactly what all the fuss is about..
Availability:
Out Of Stock
Add To Your Wishlist
Send to a friend
Recommend this to a friend by entering their email address in the box below.