1962 Fender Stratocaster Slab board, Fiesta Red + OHSC
1962 Fender Stratocaster Slab board, Fiesta Red + OHSC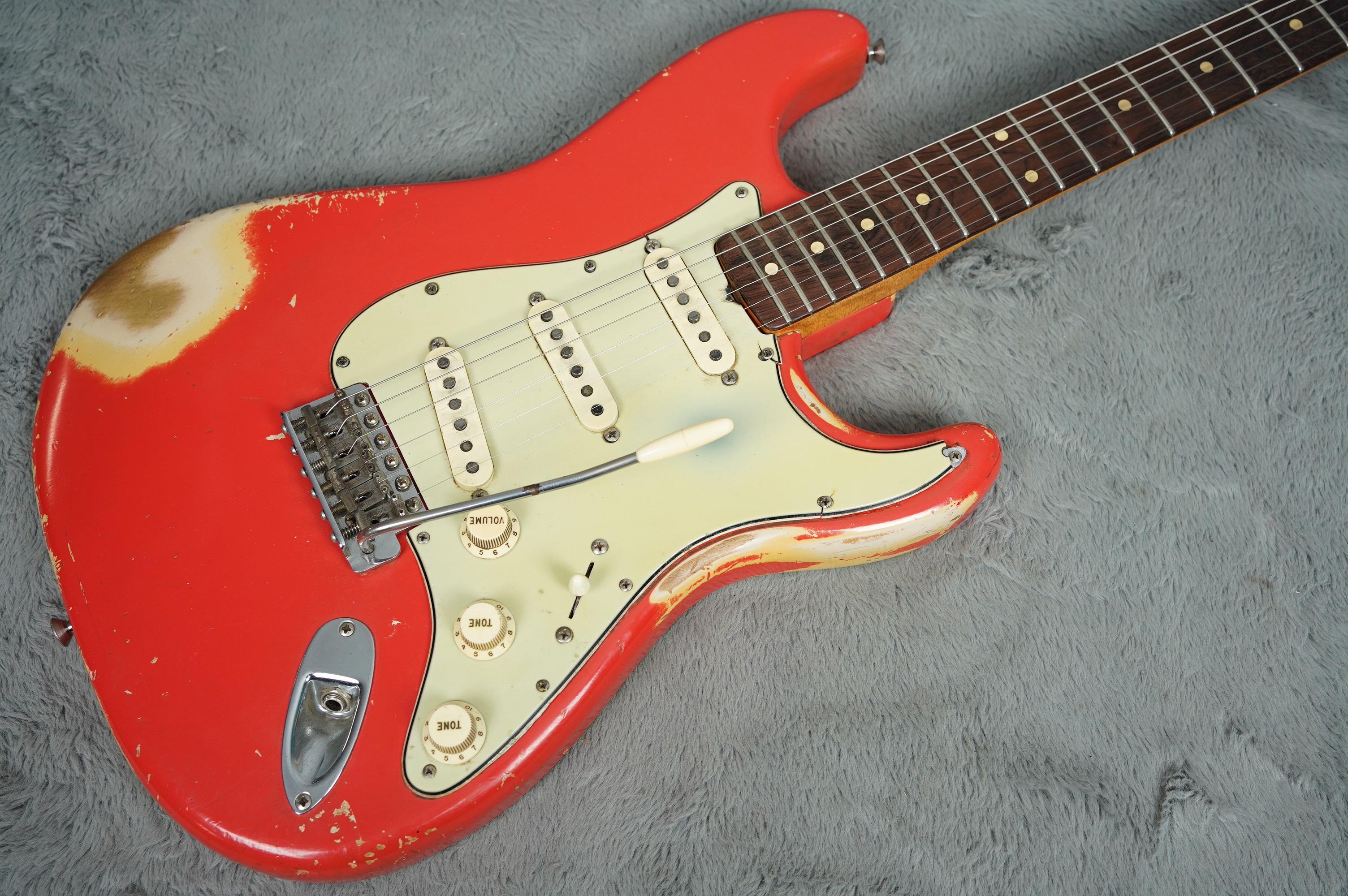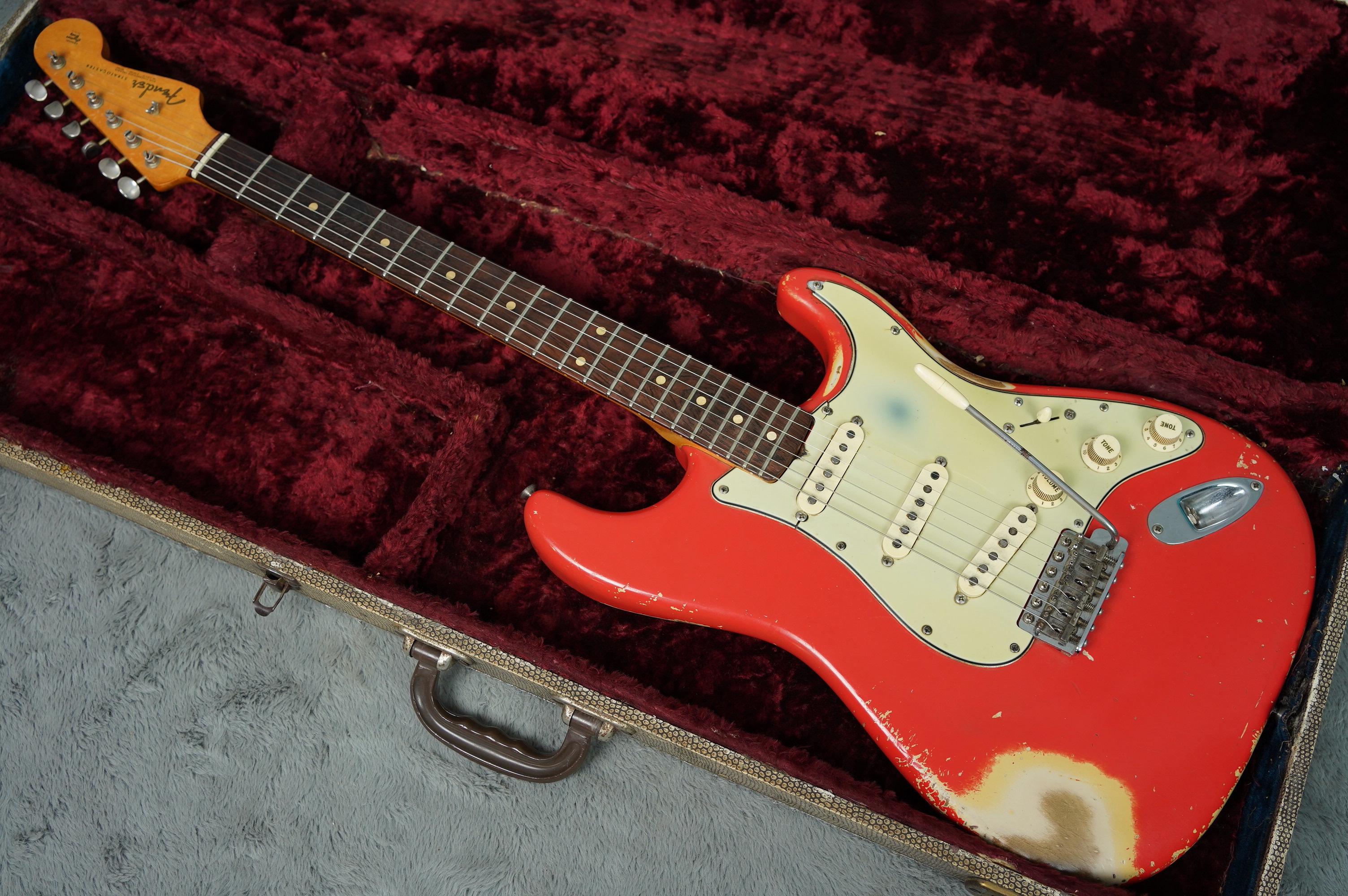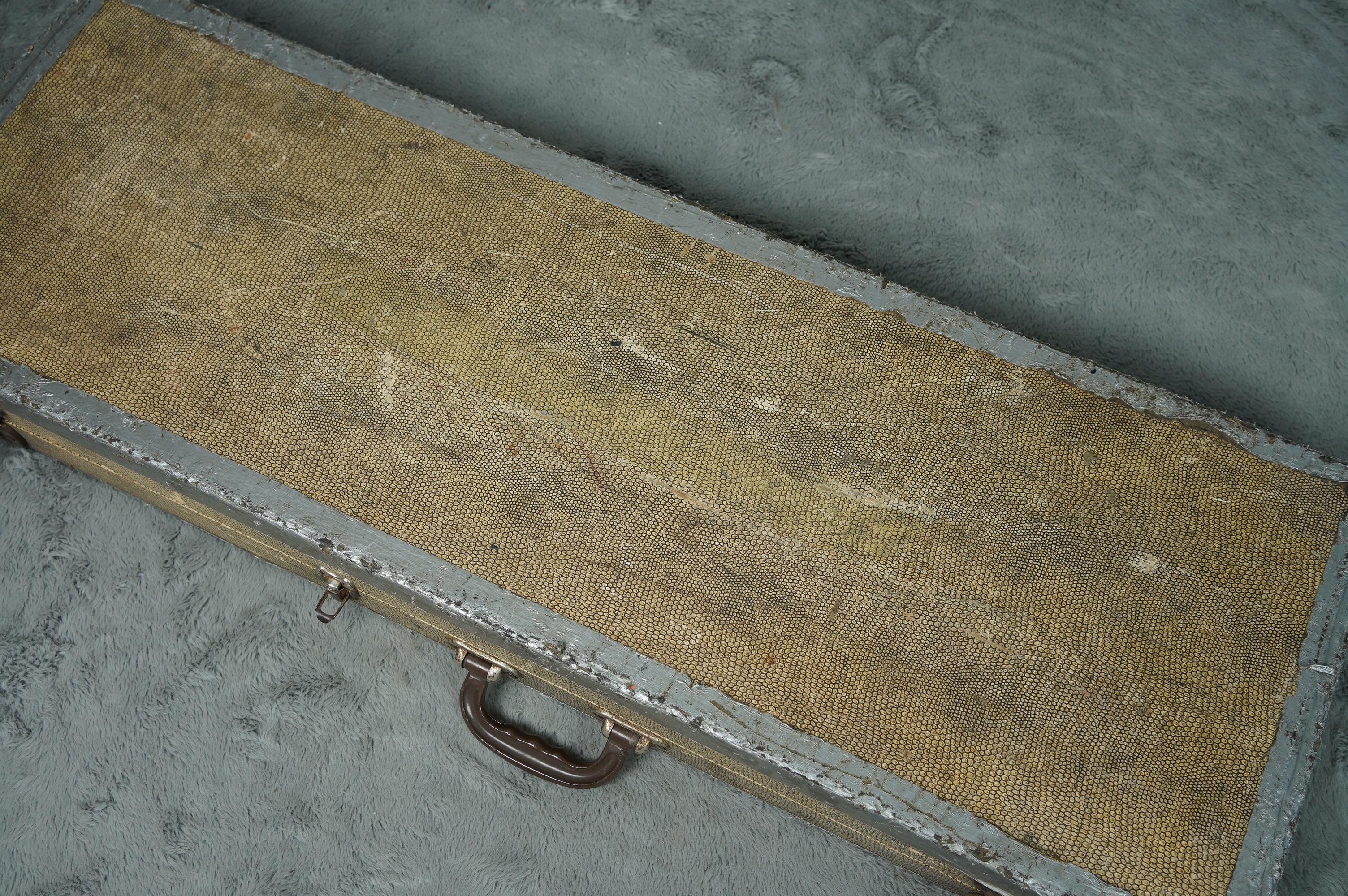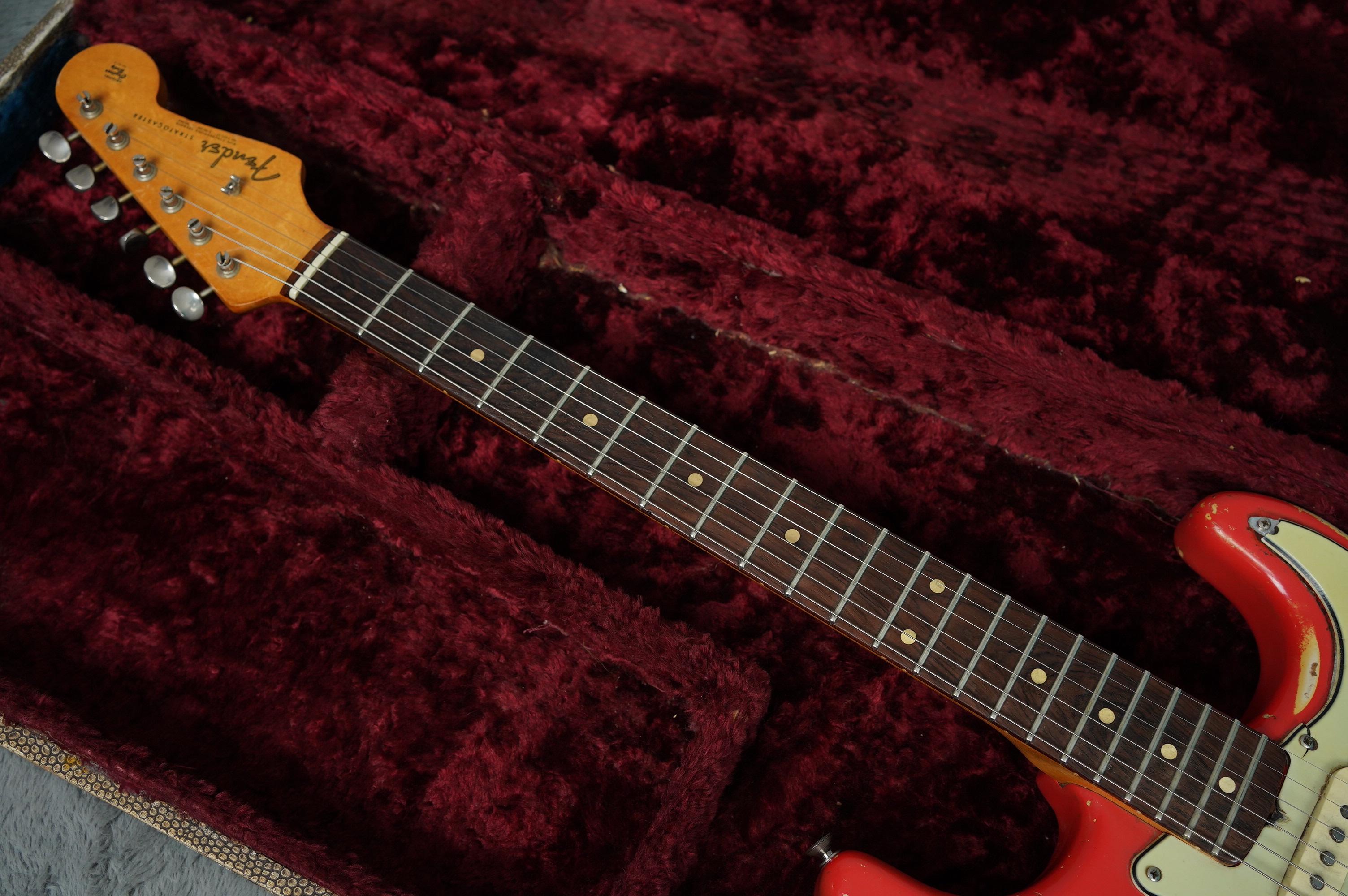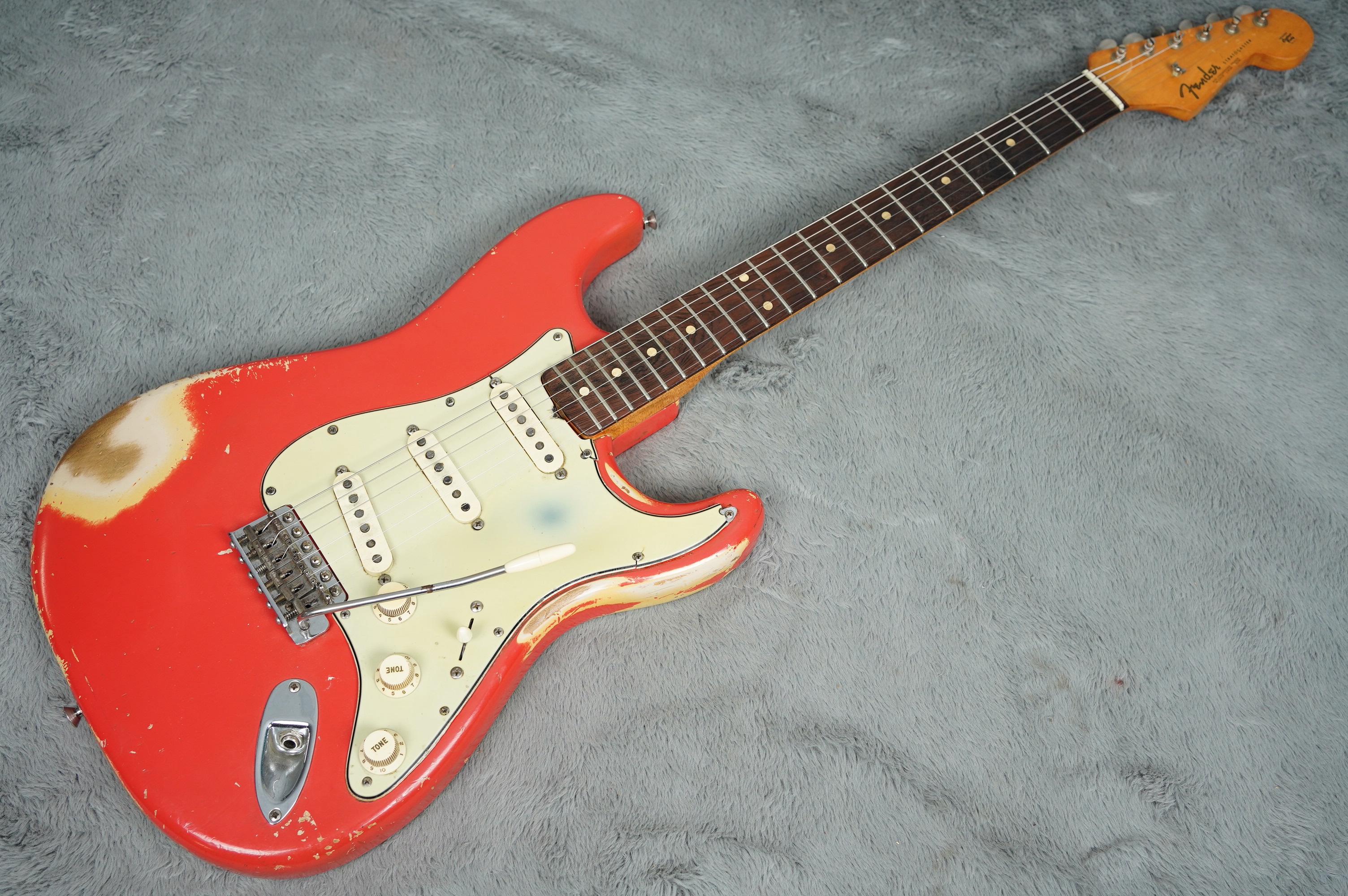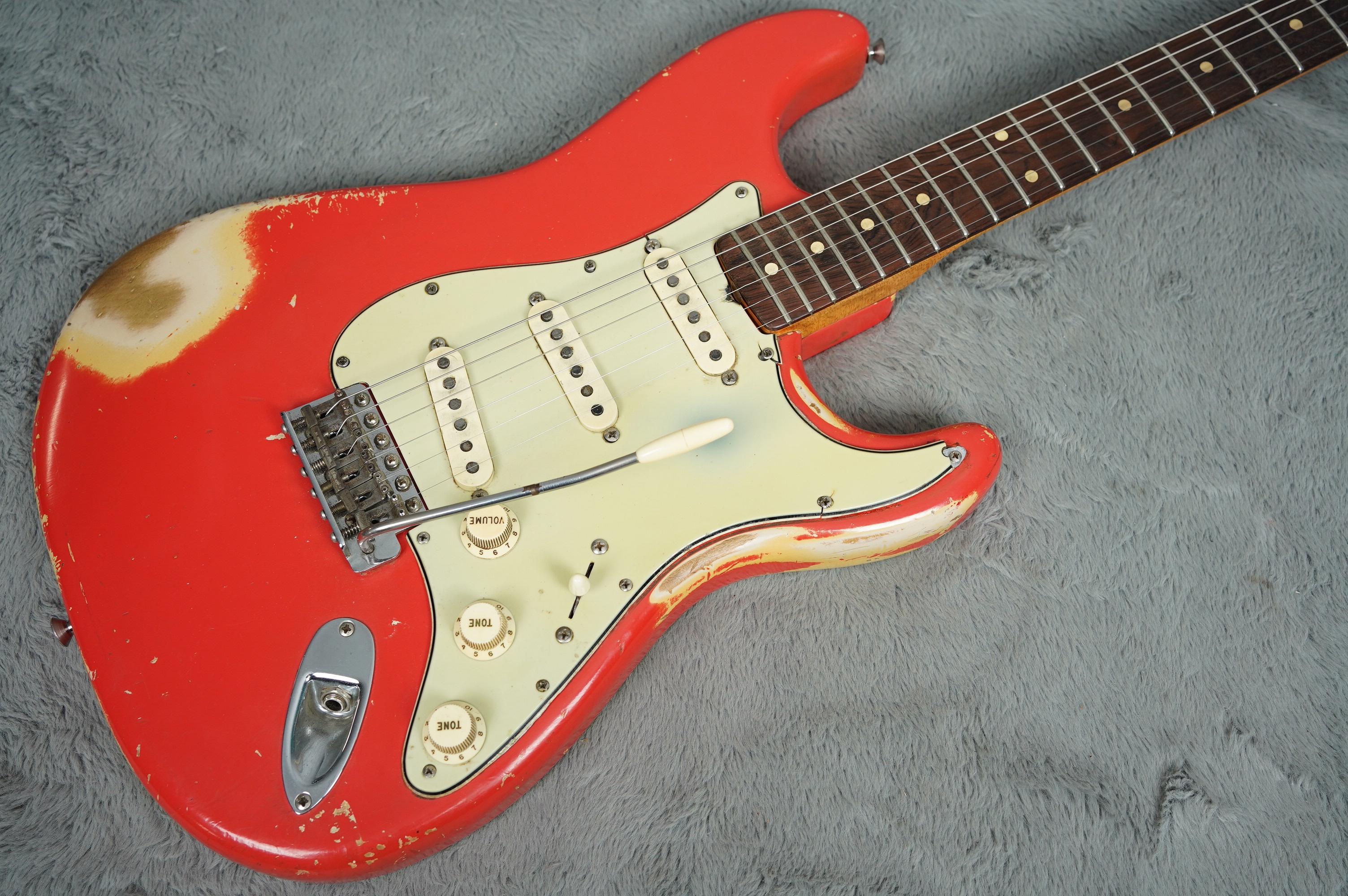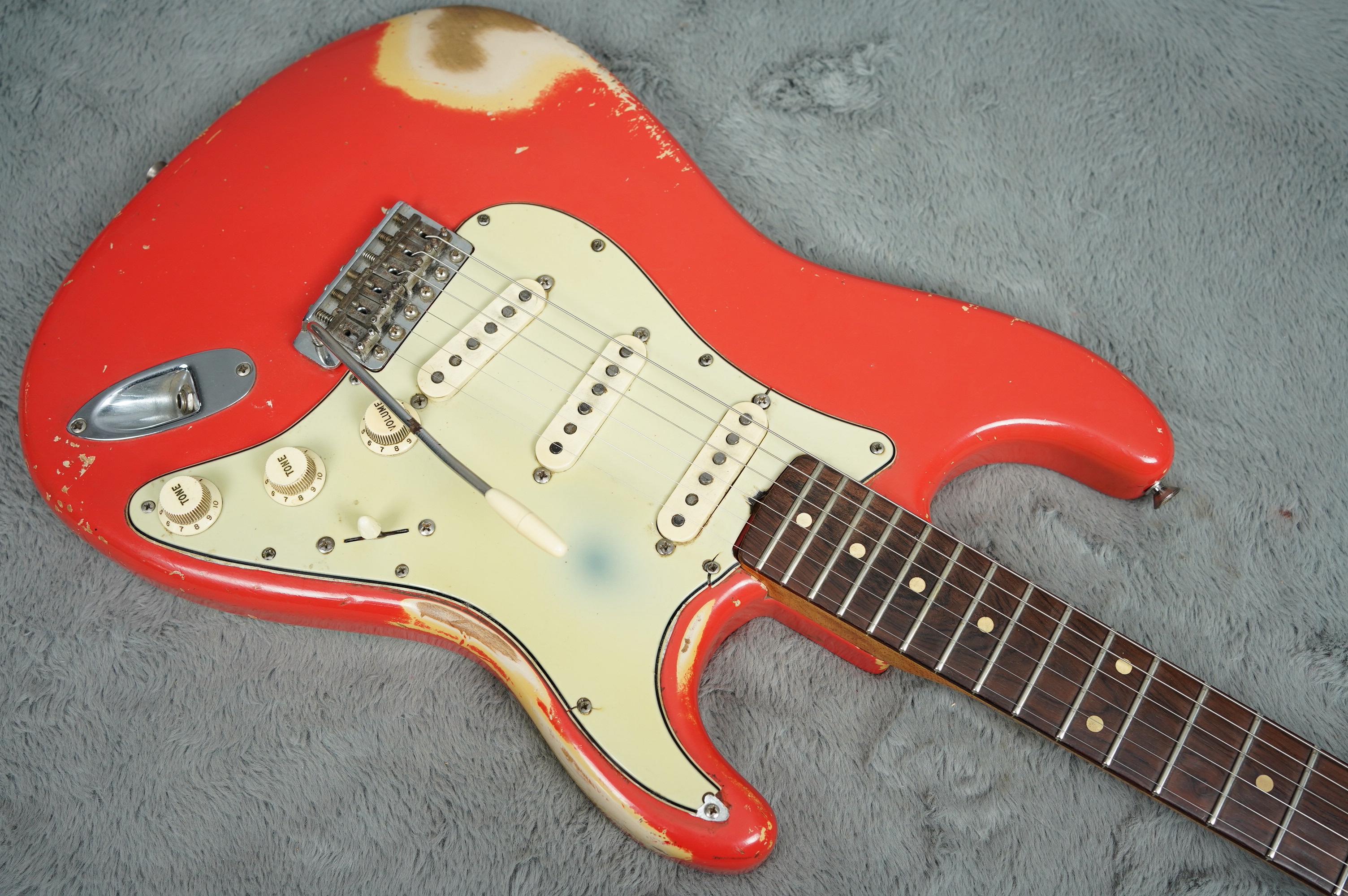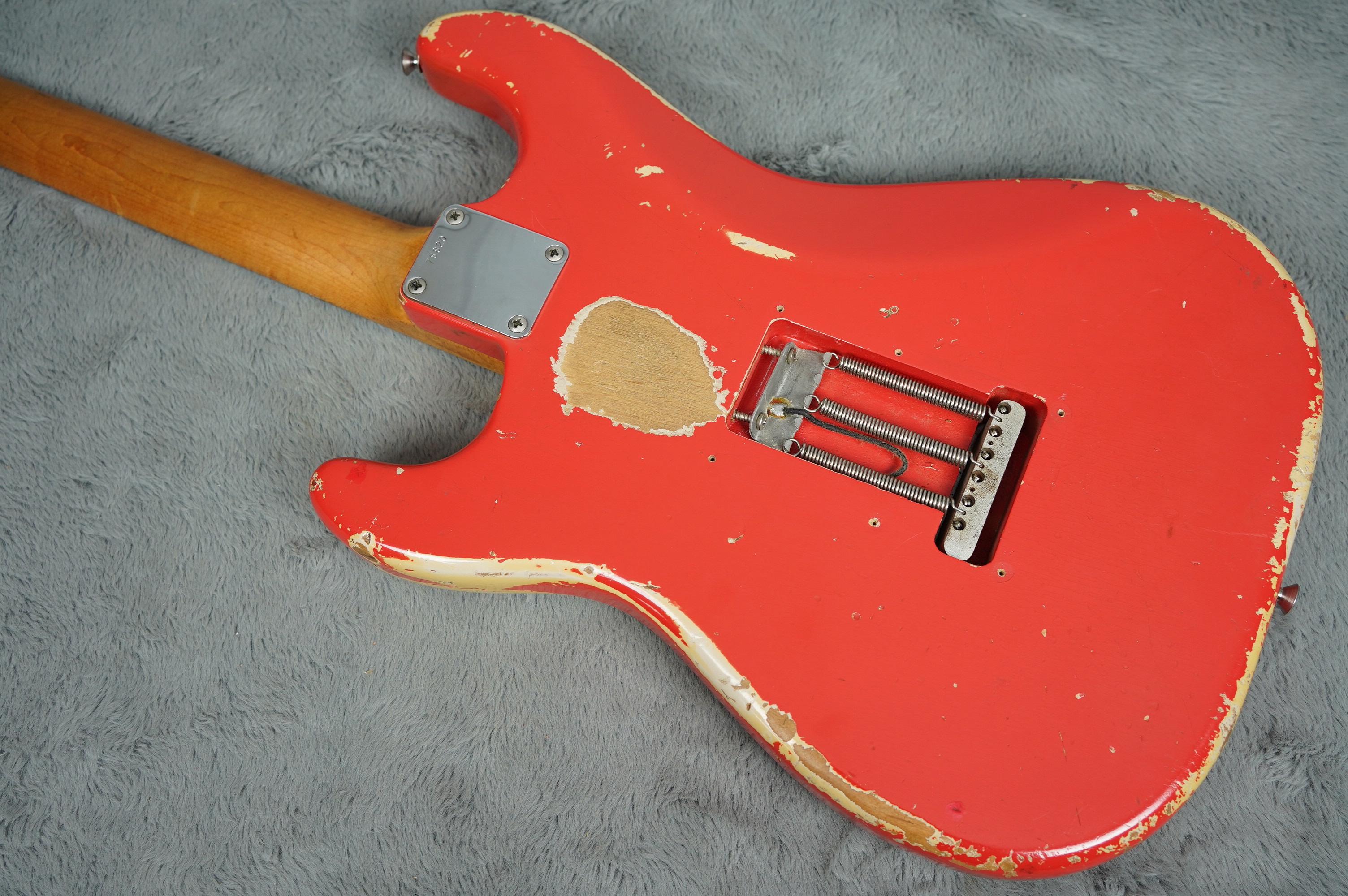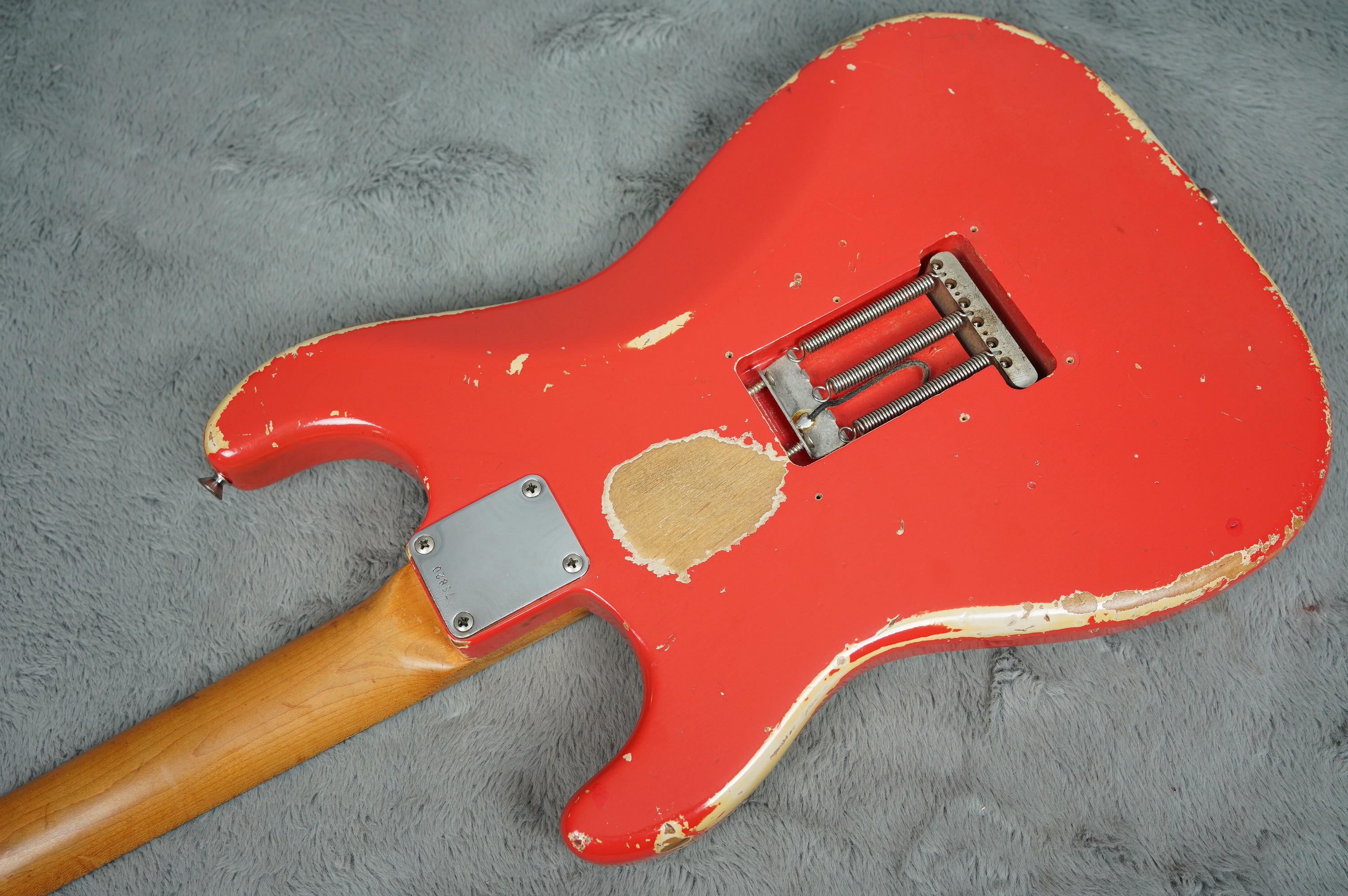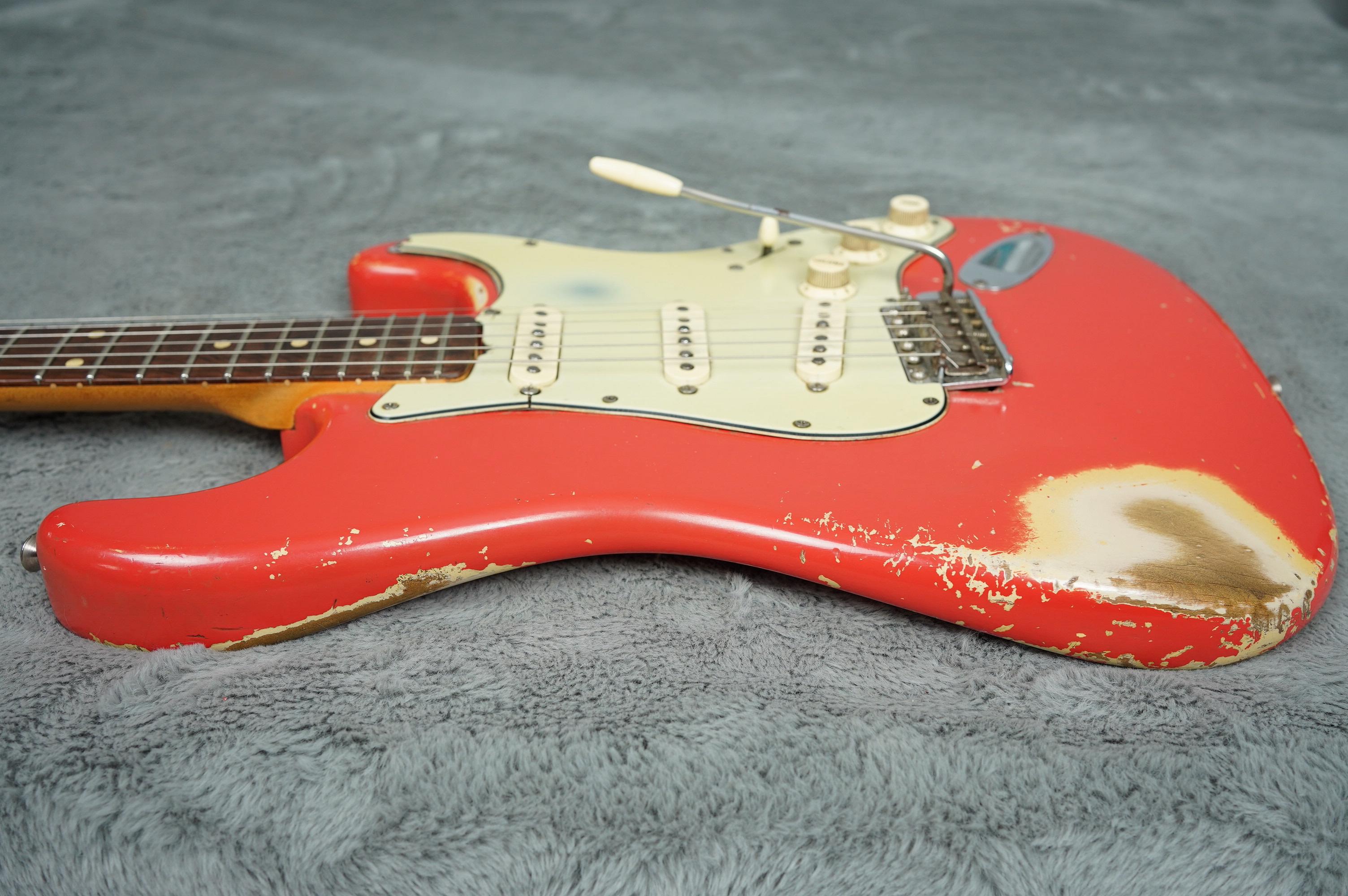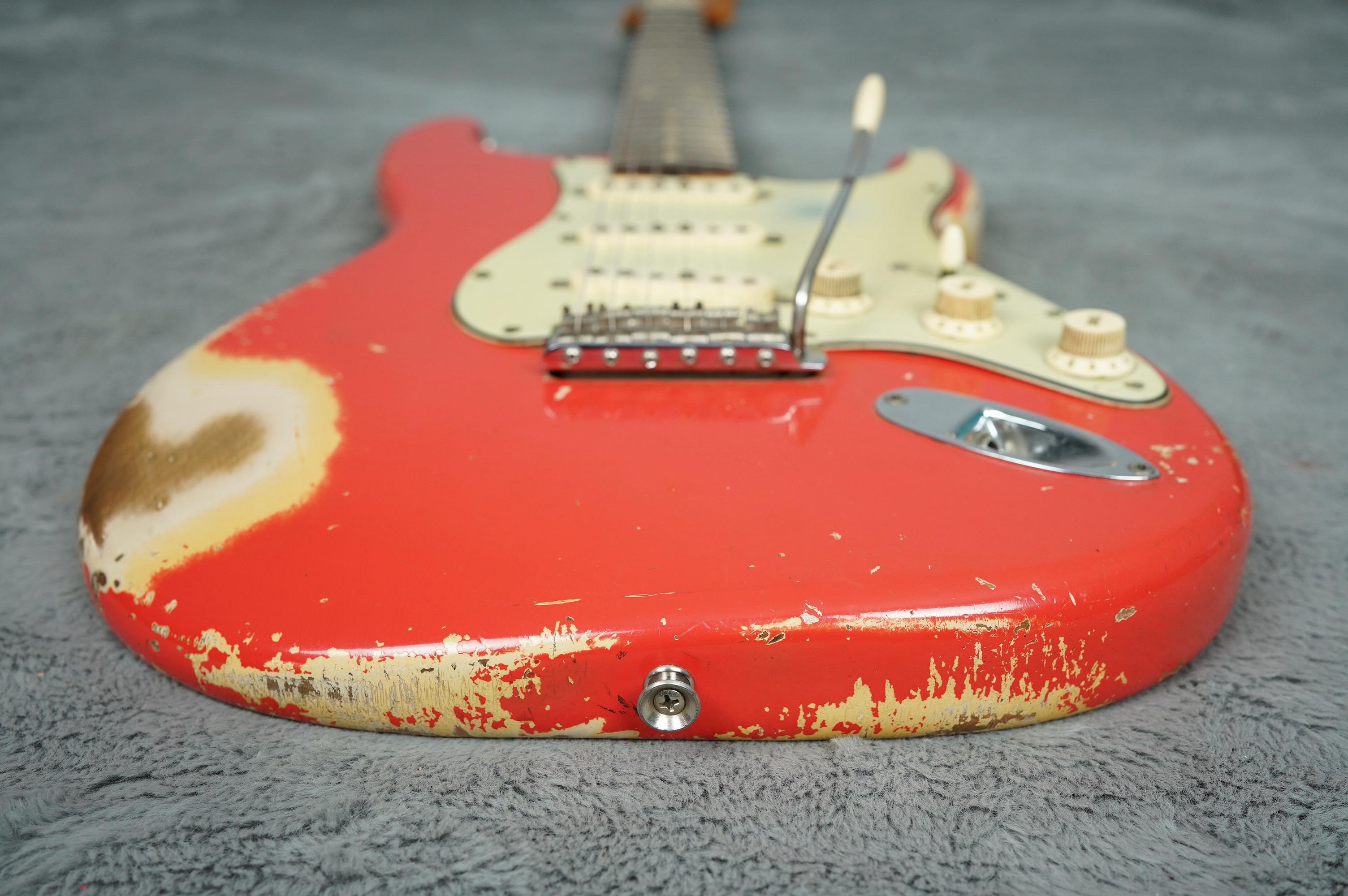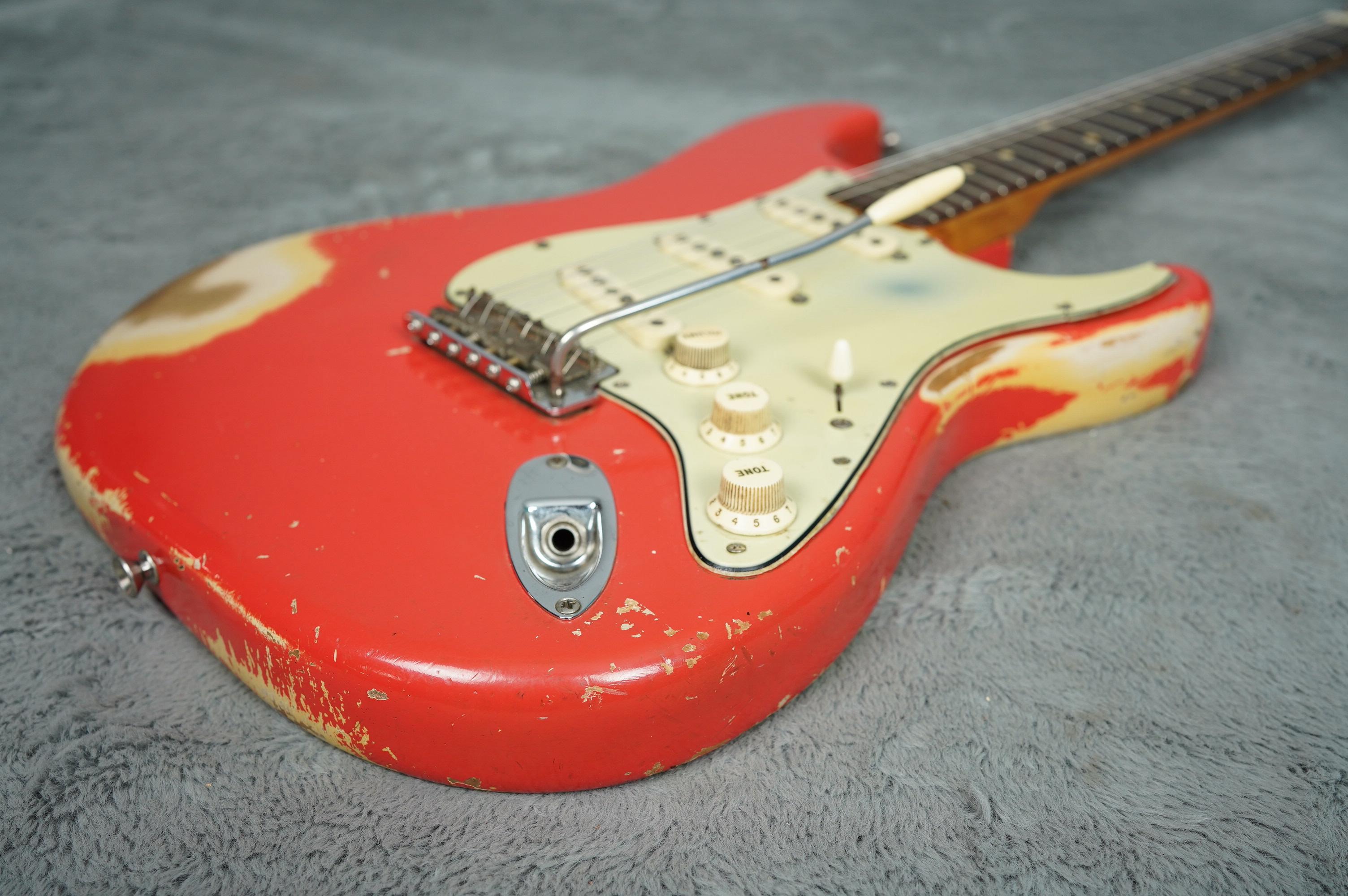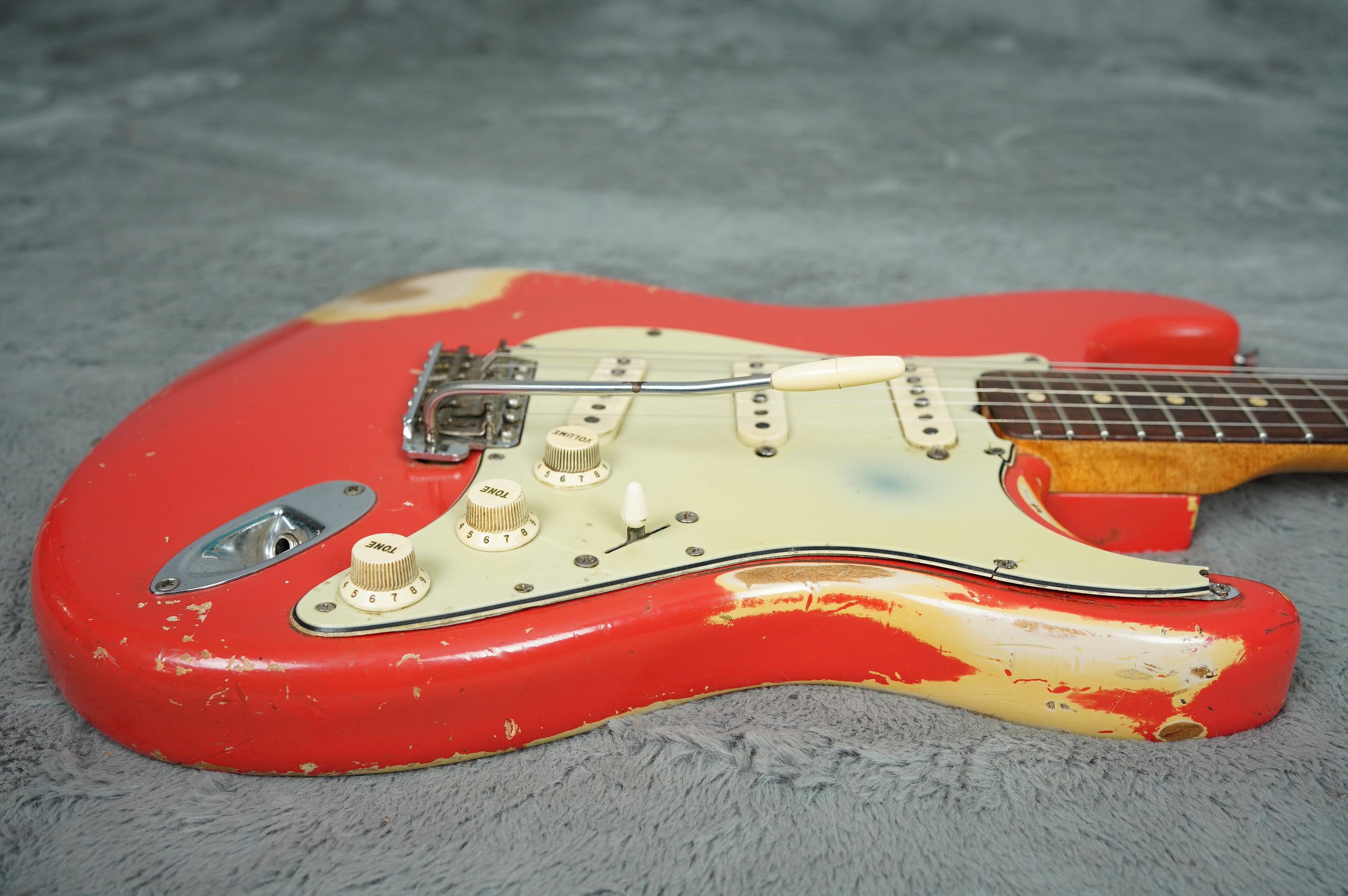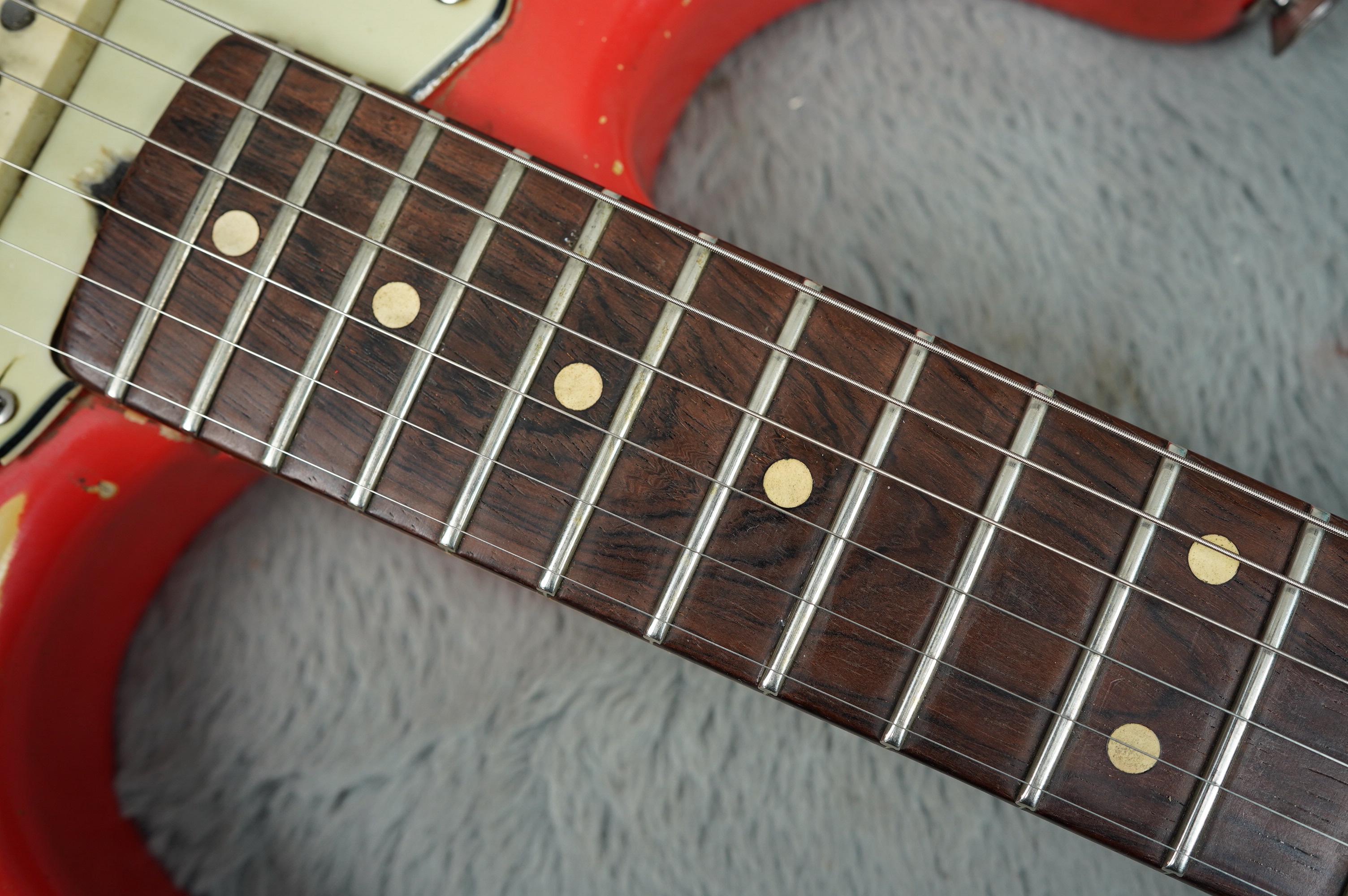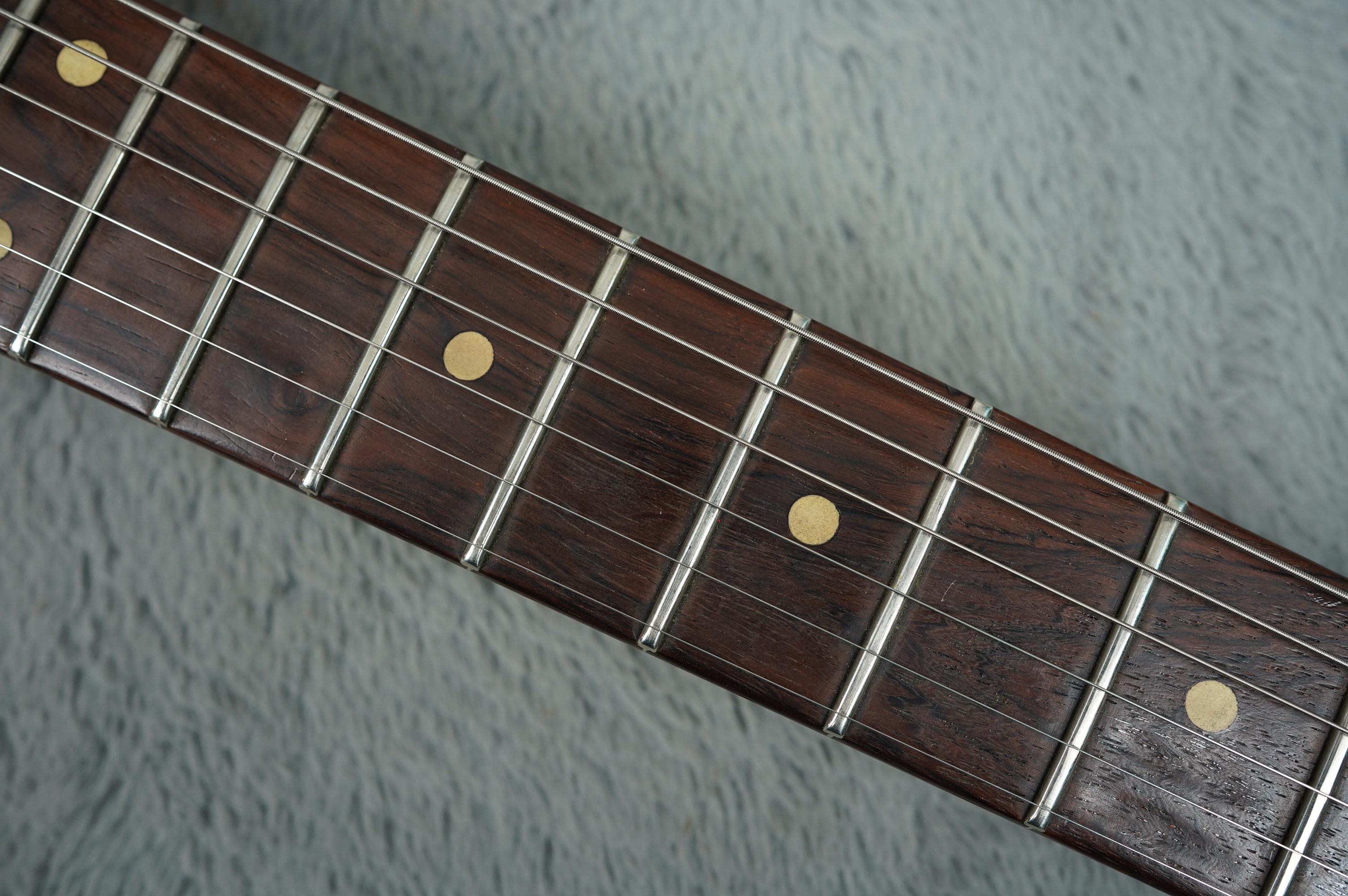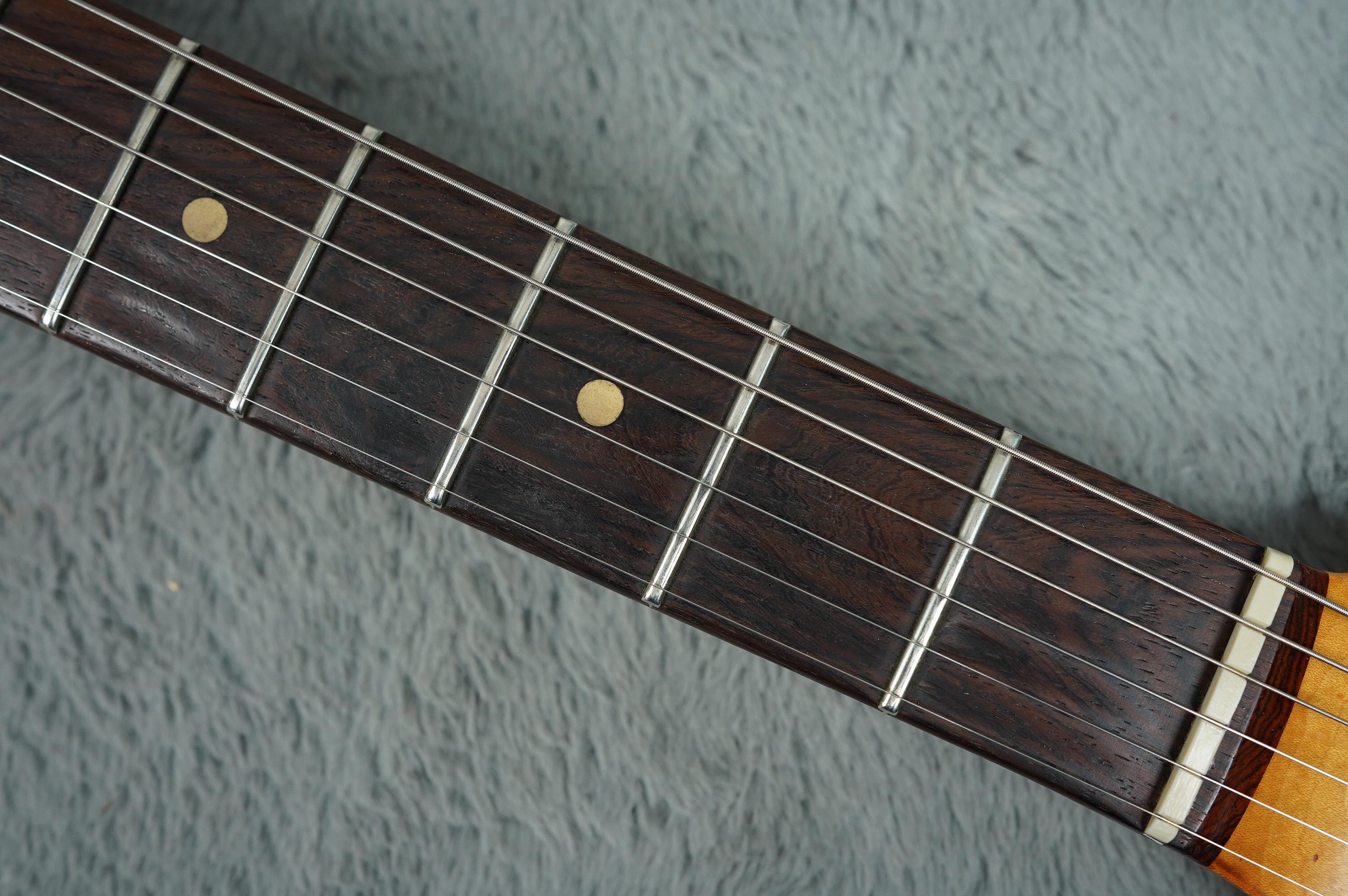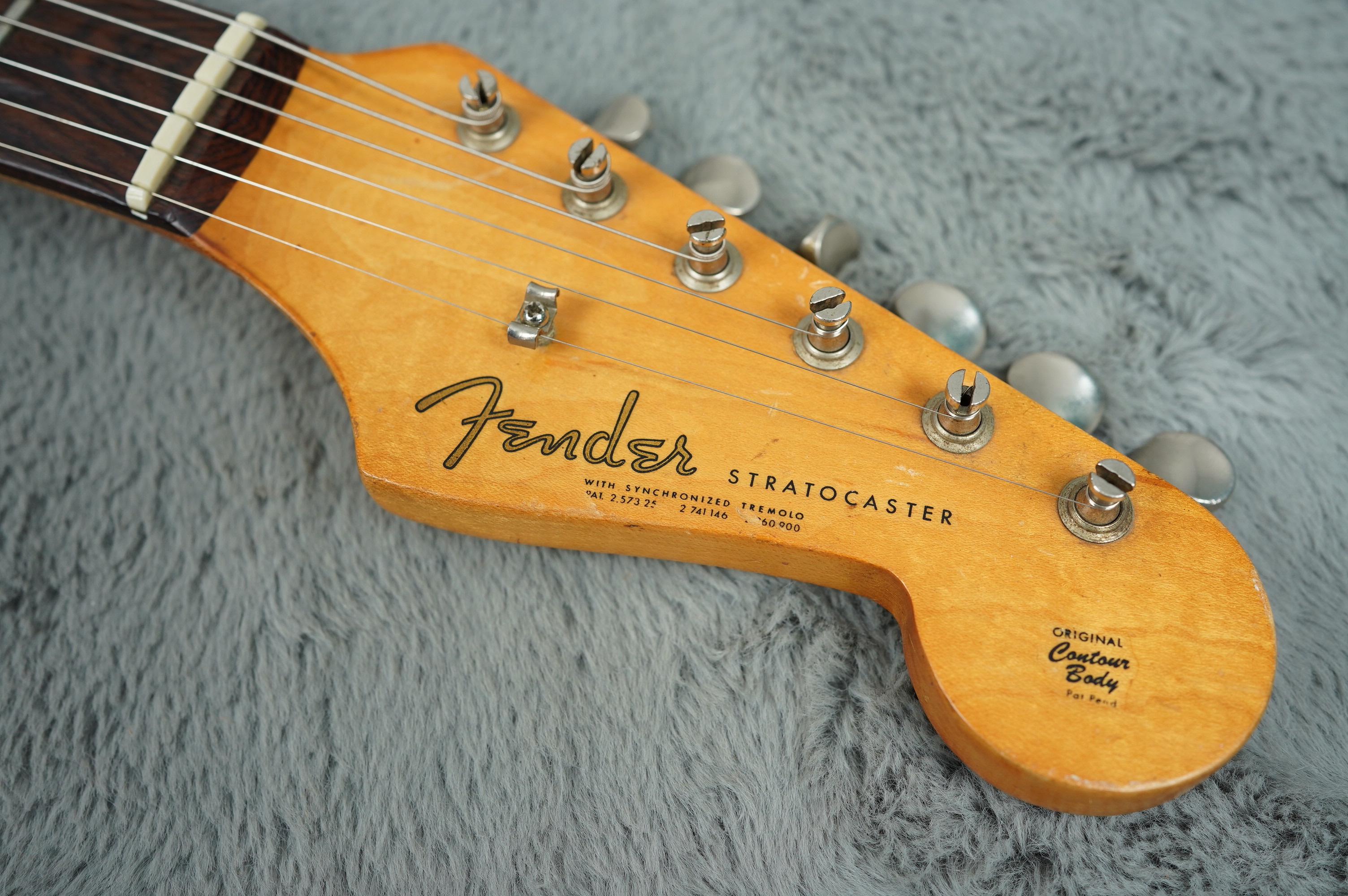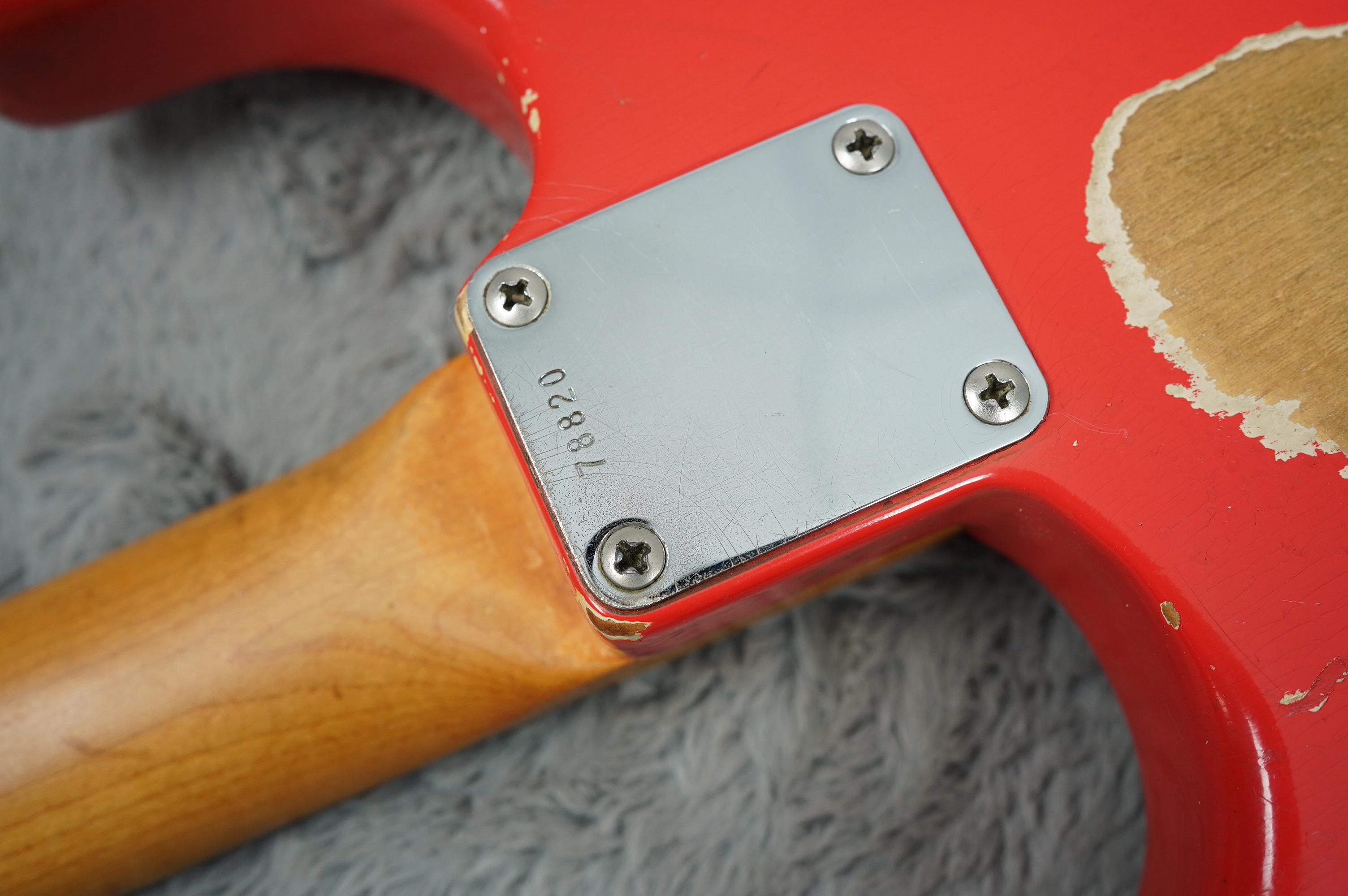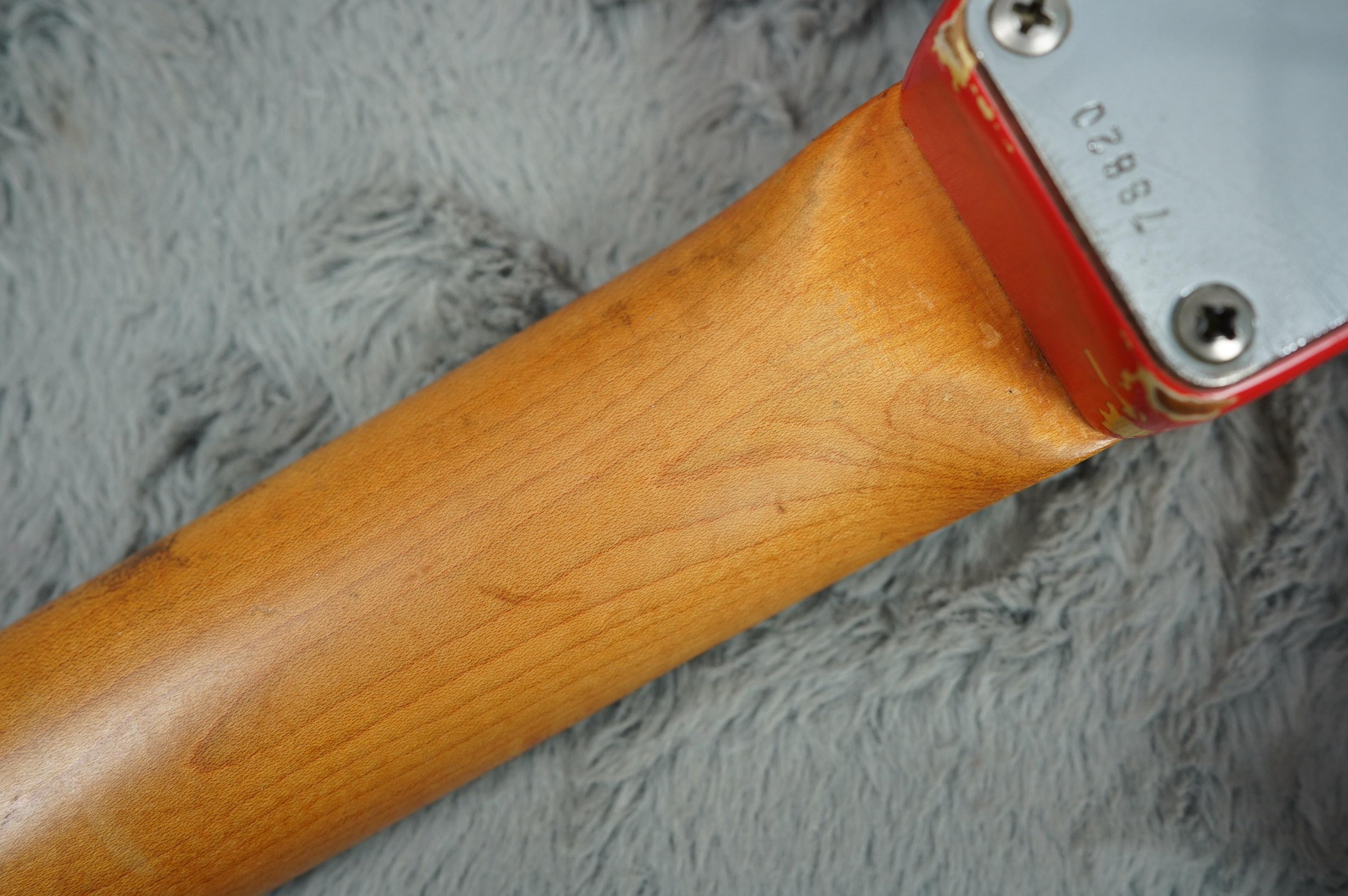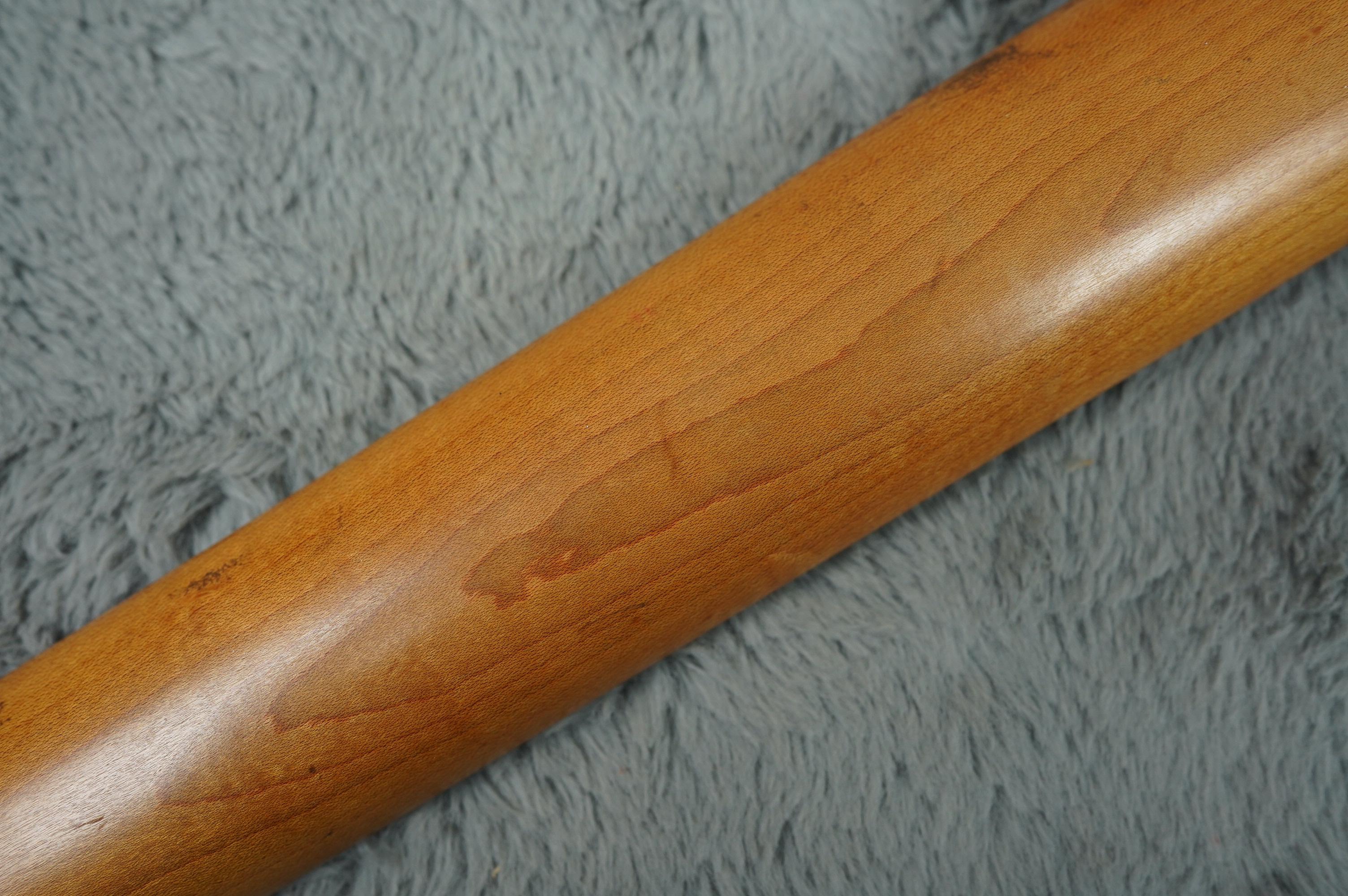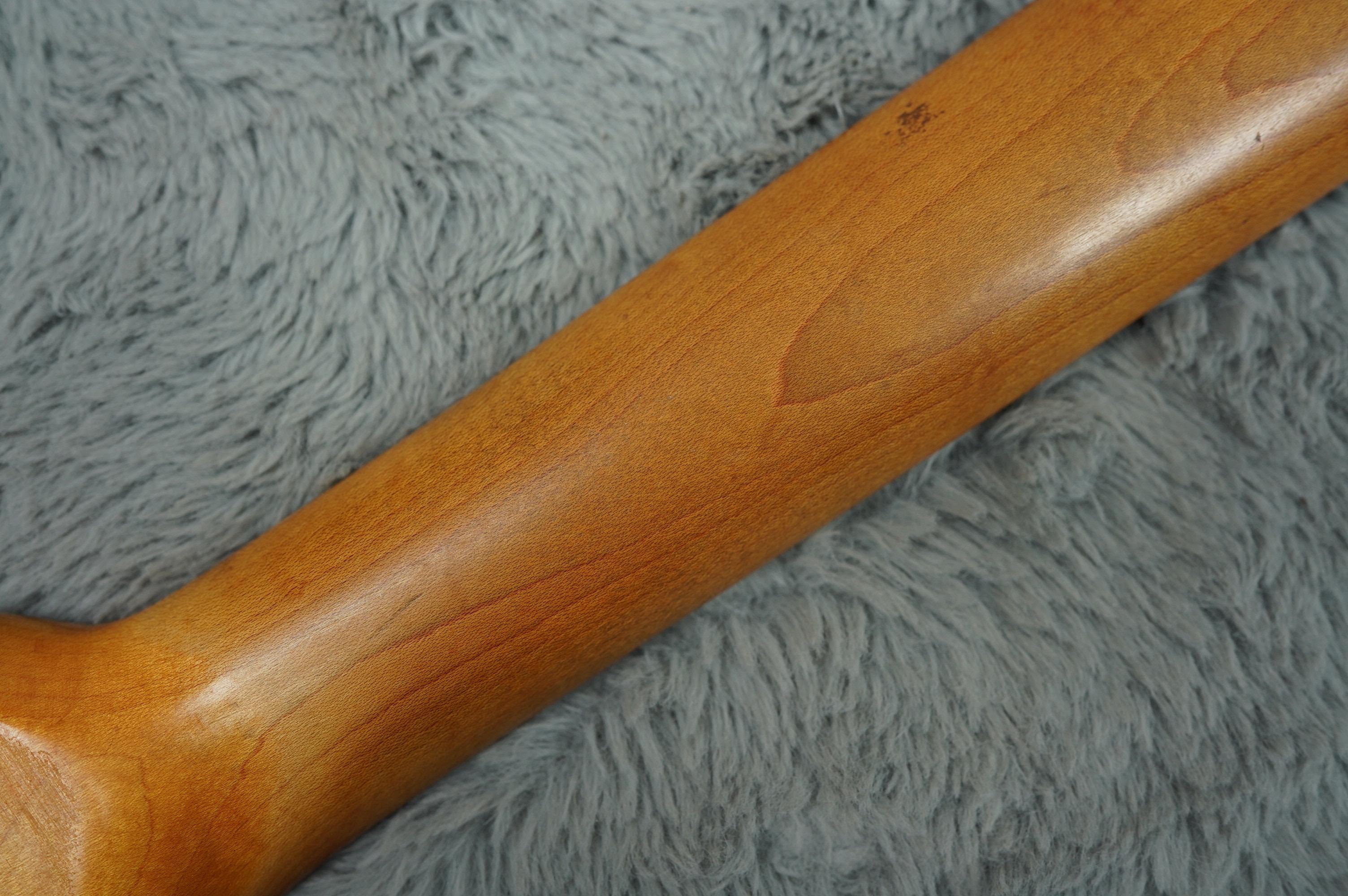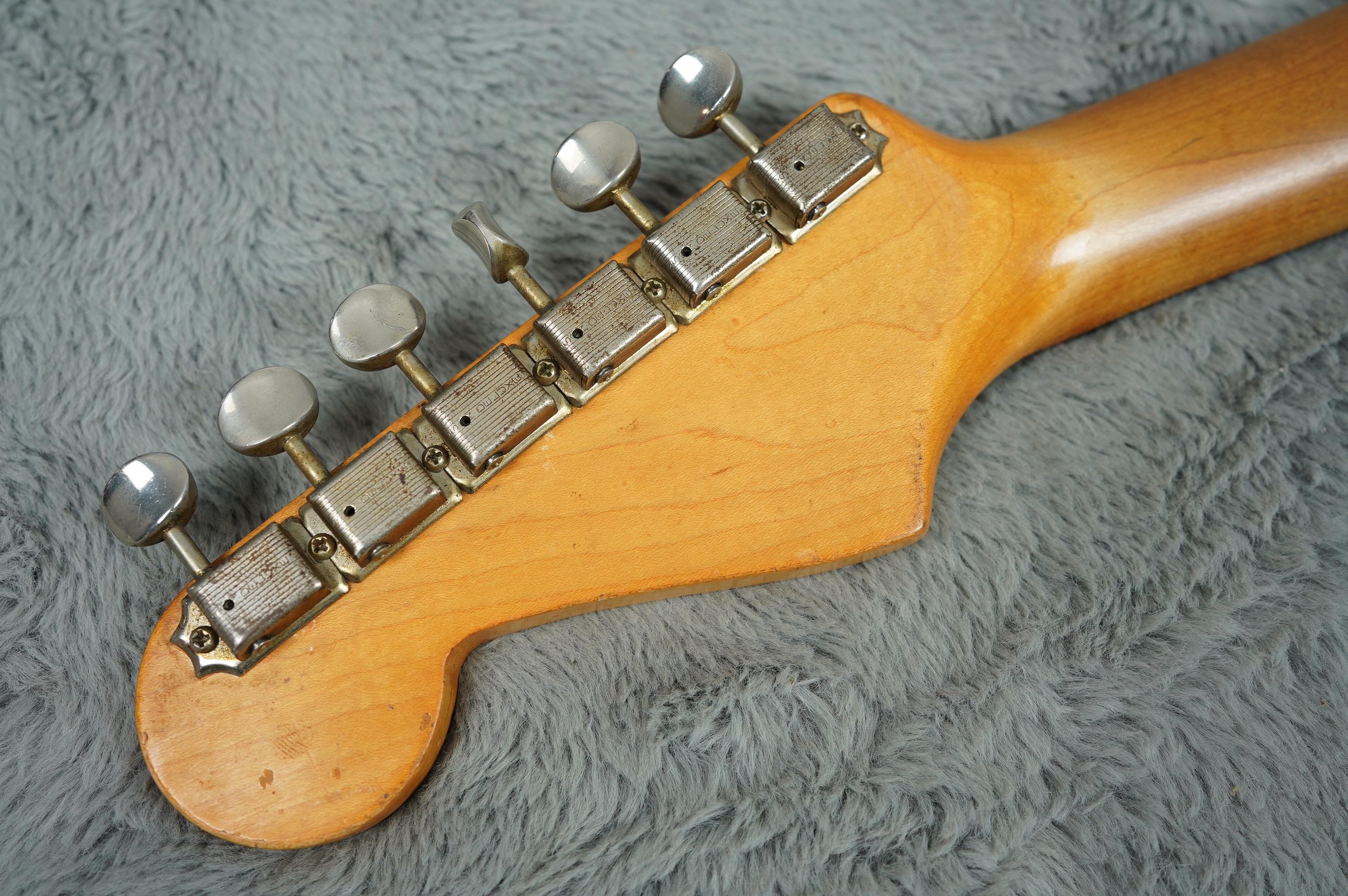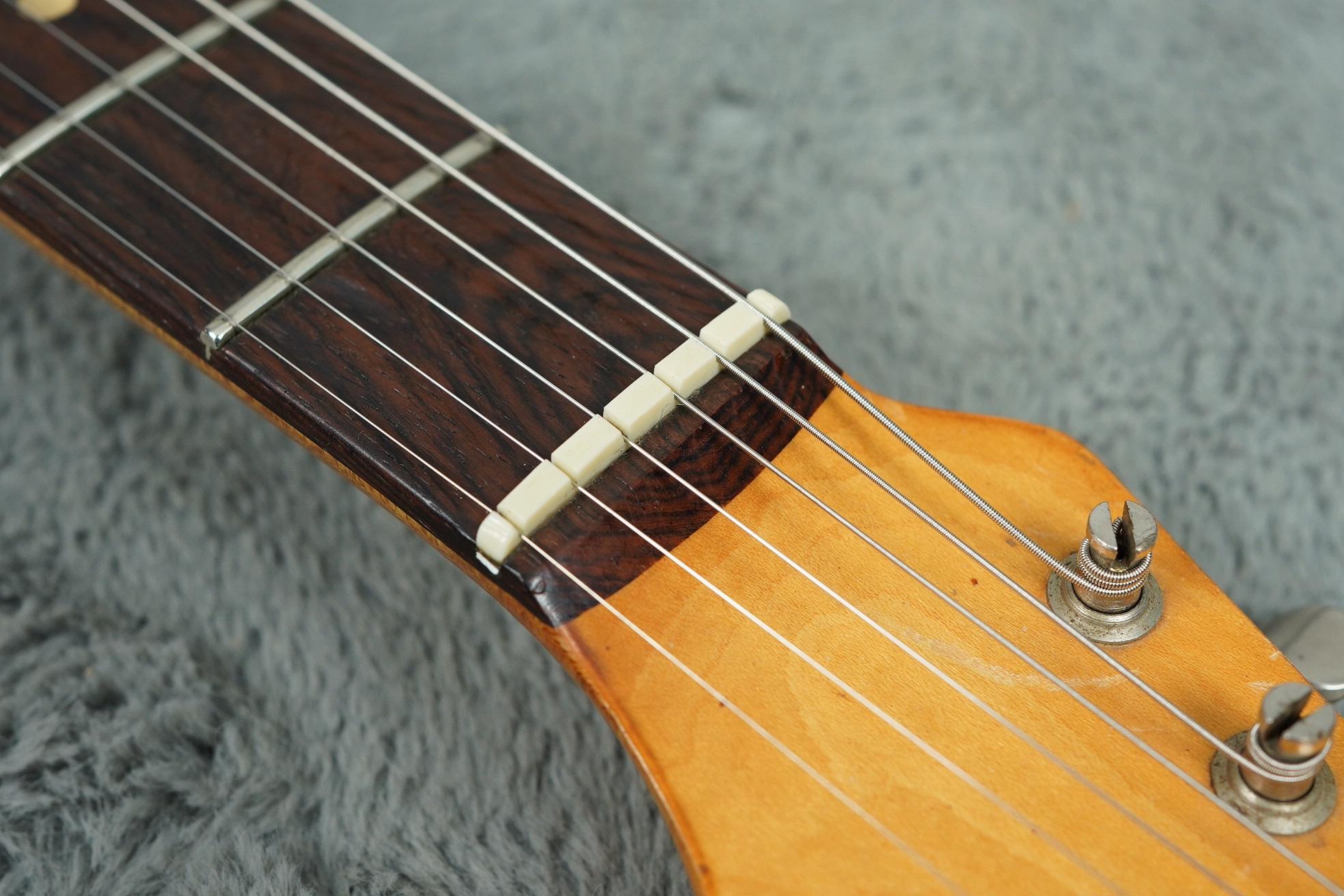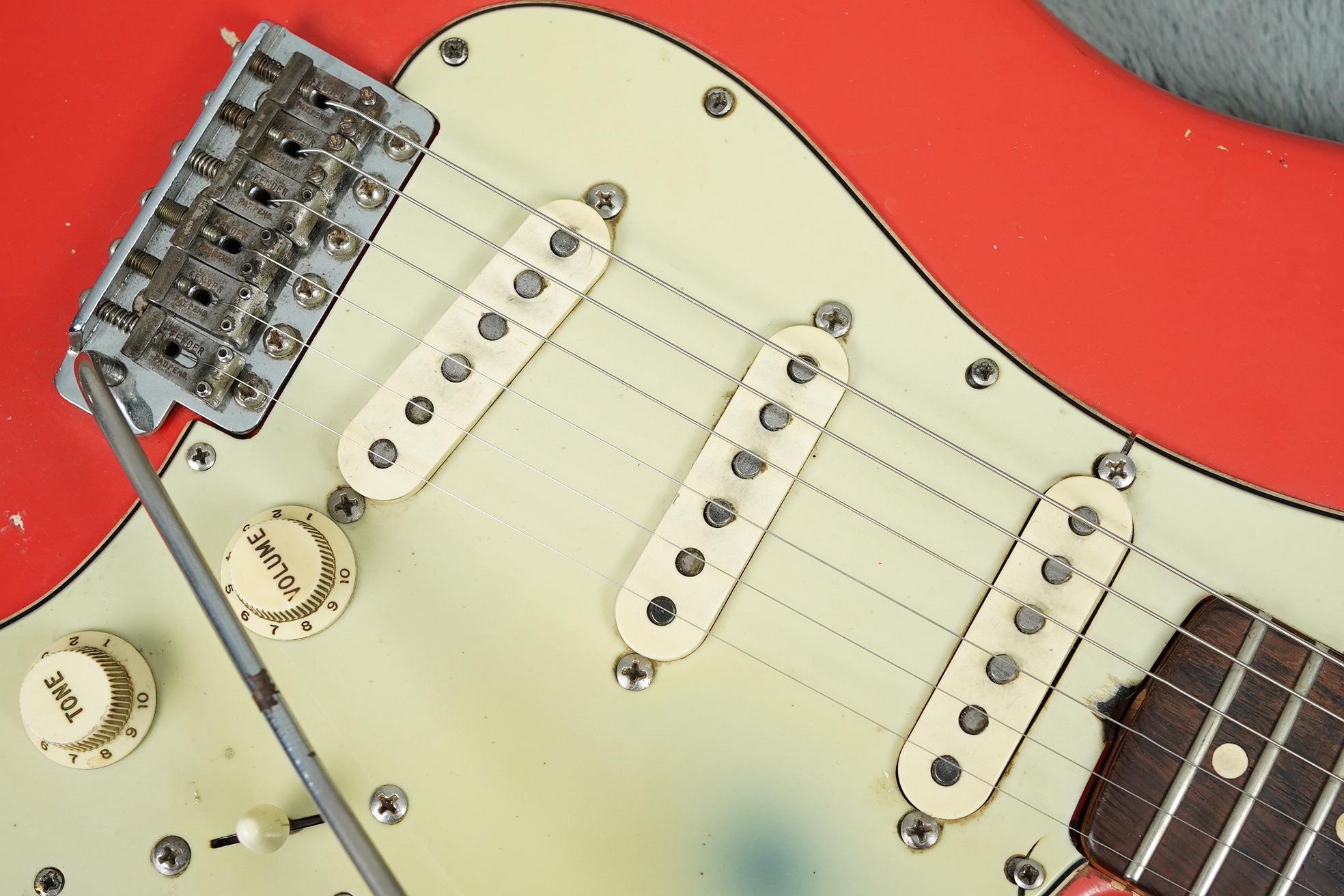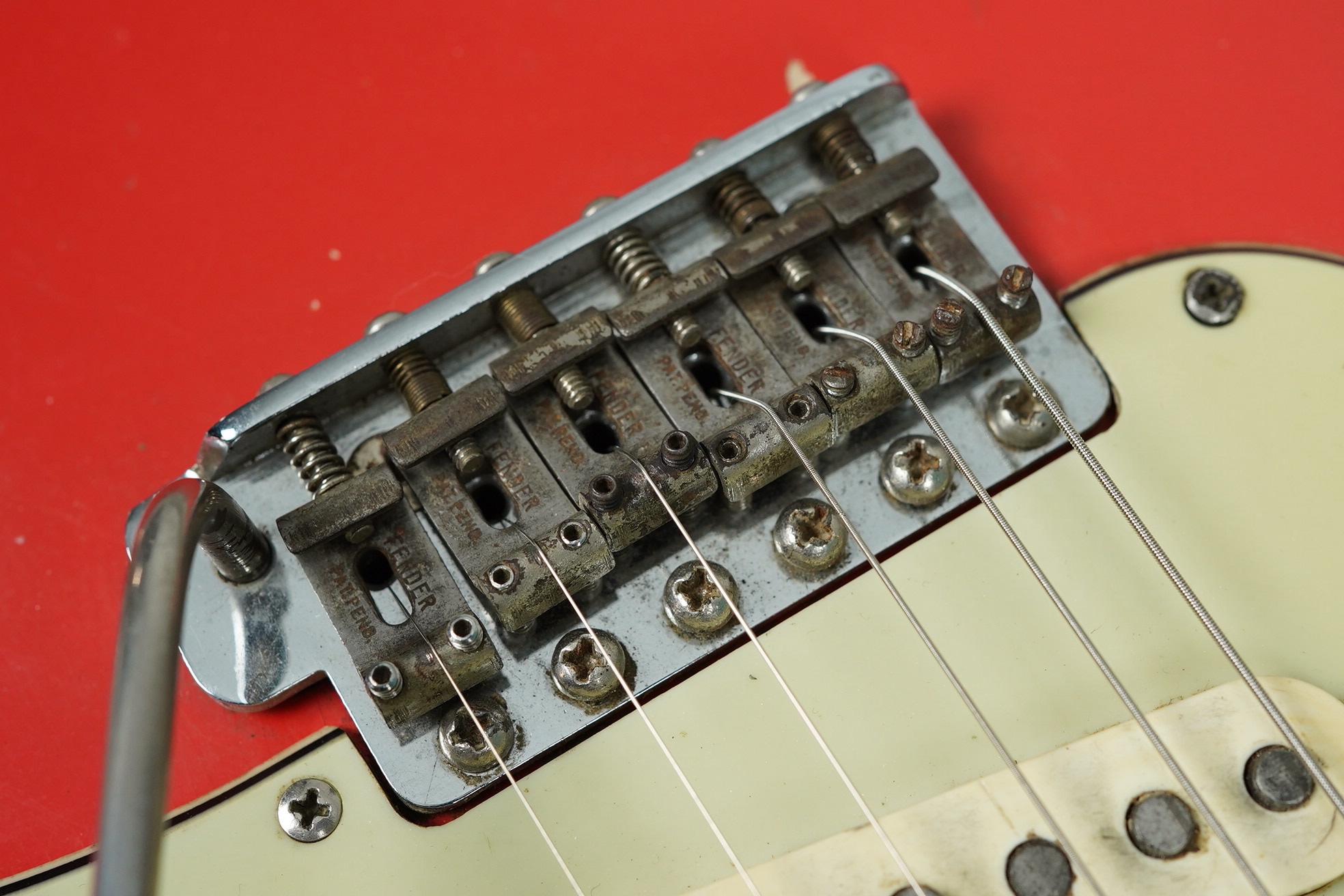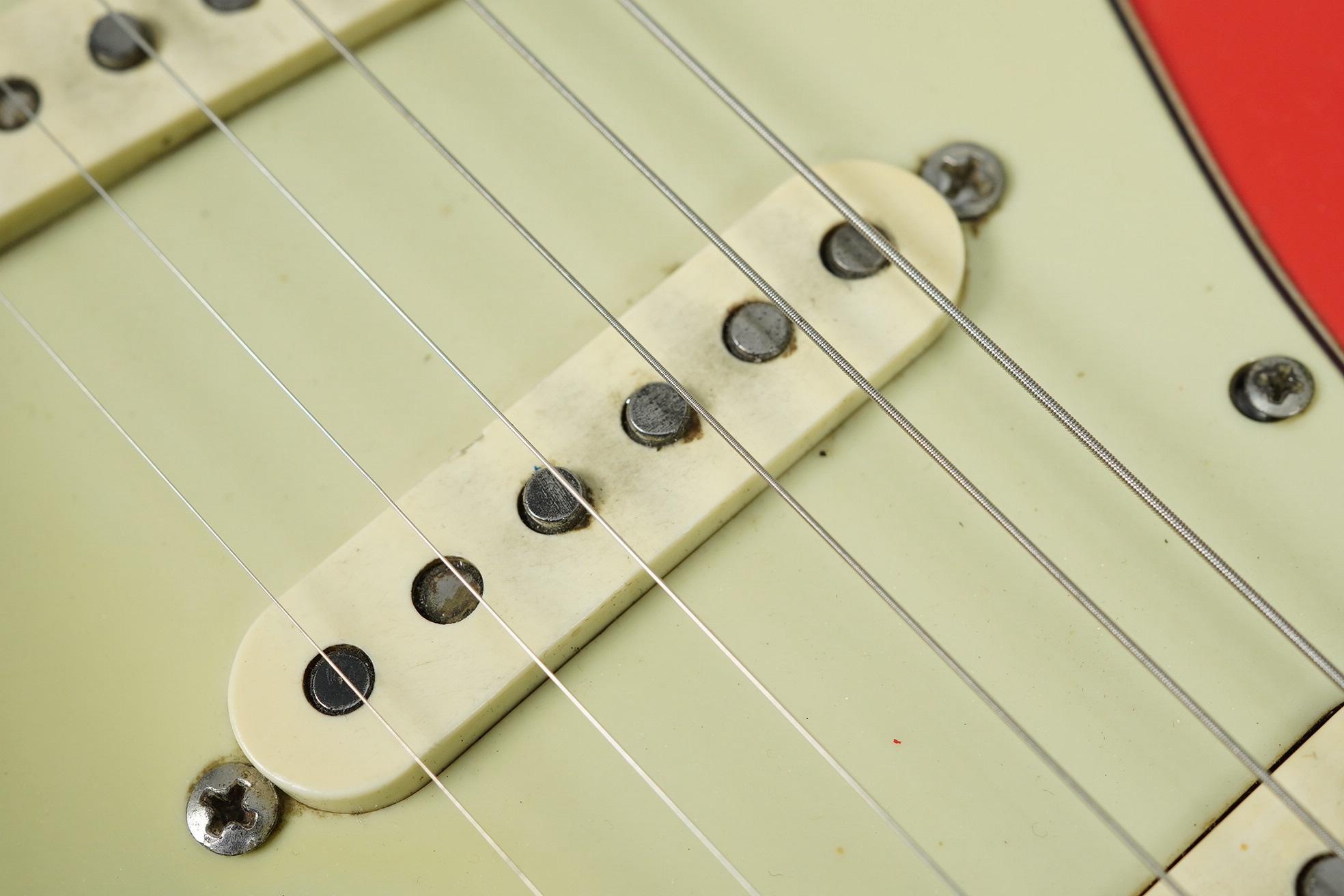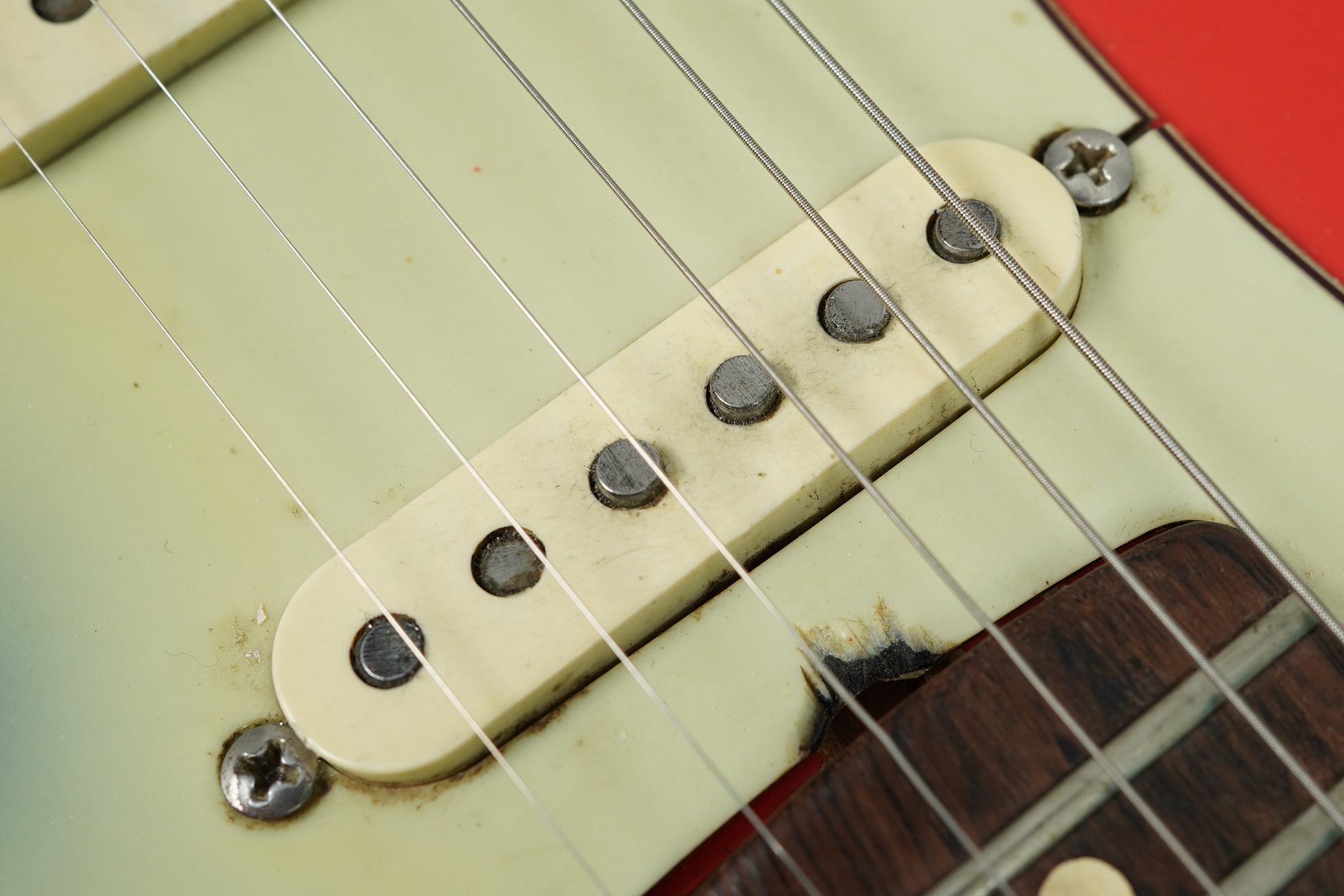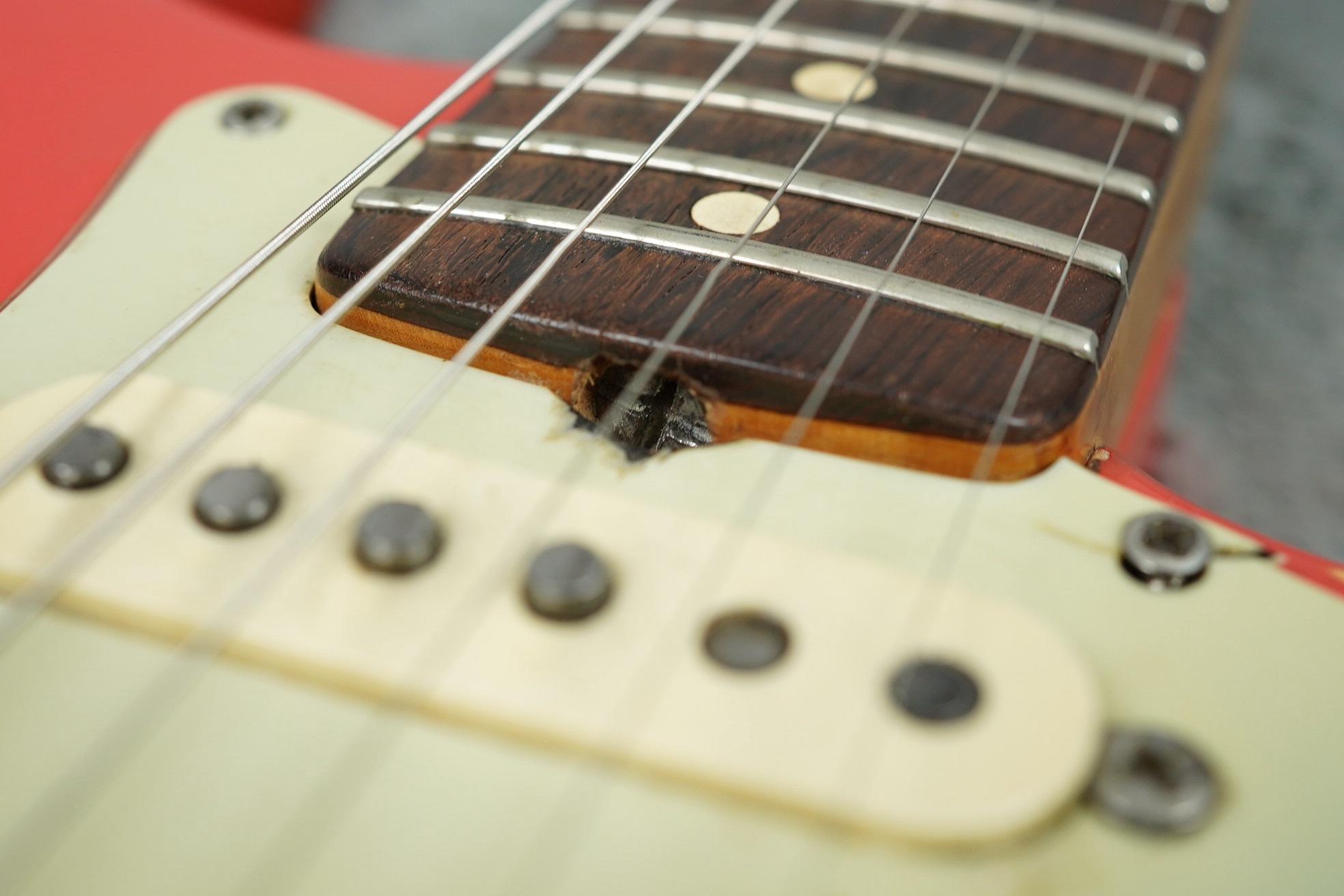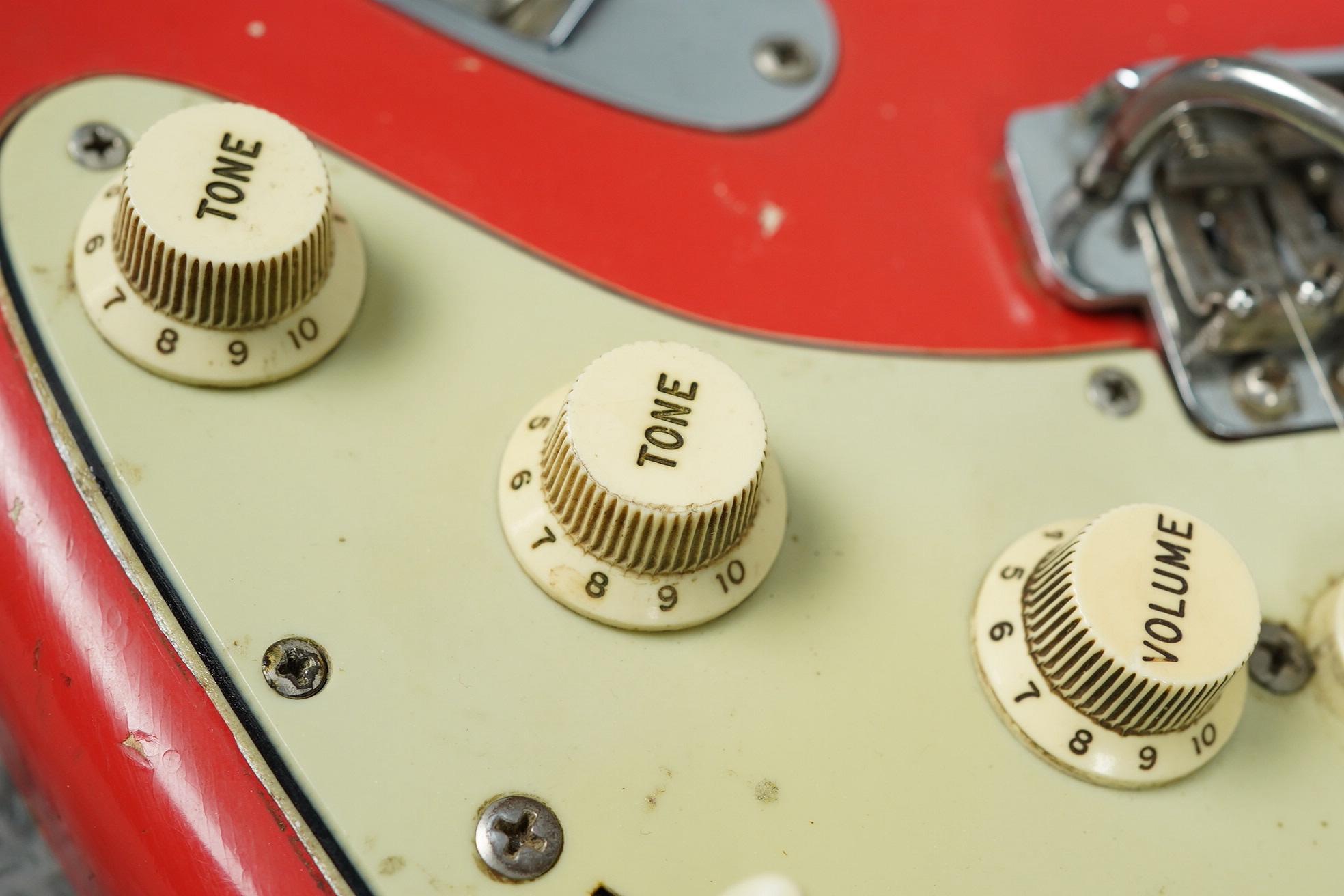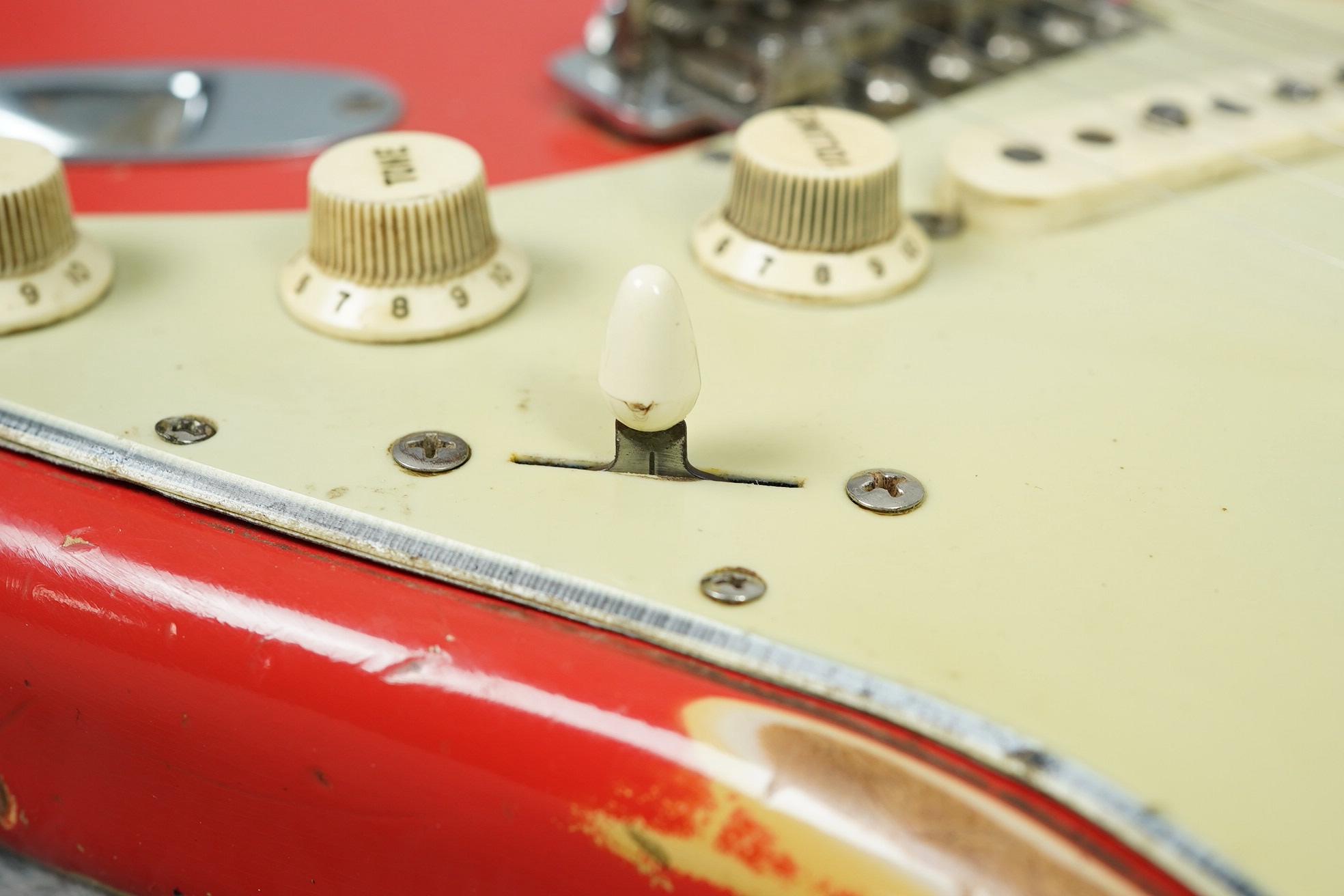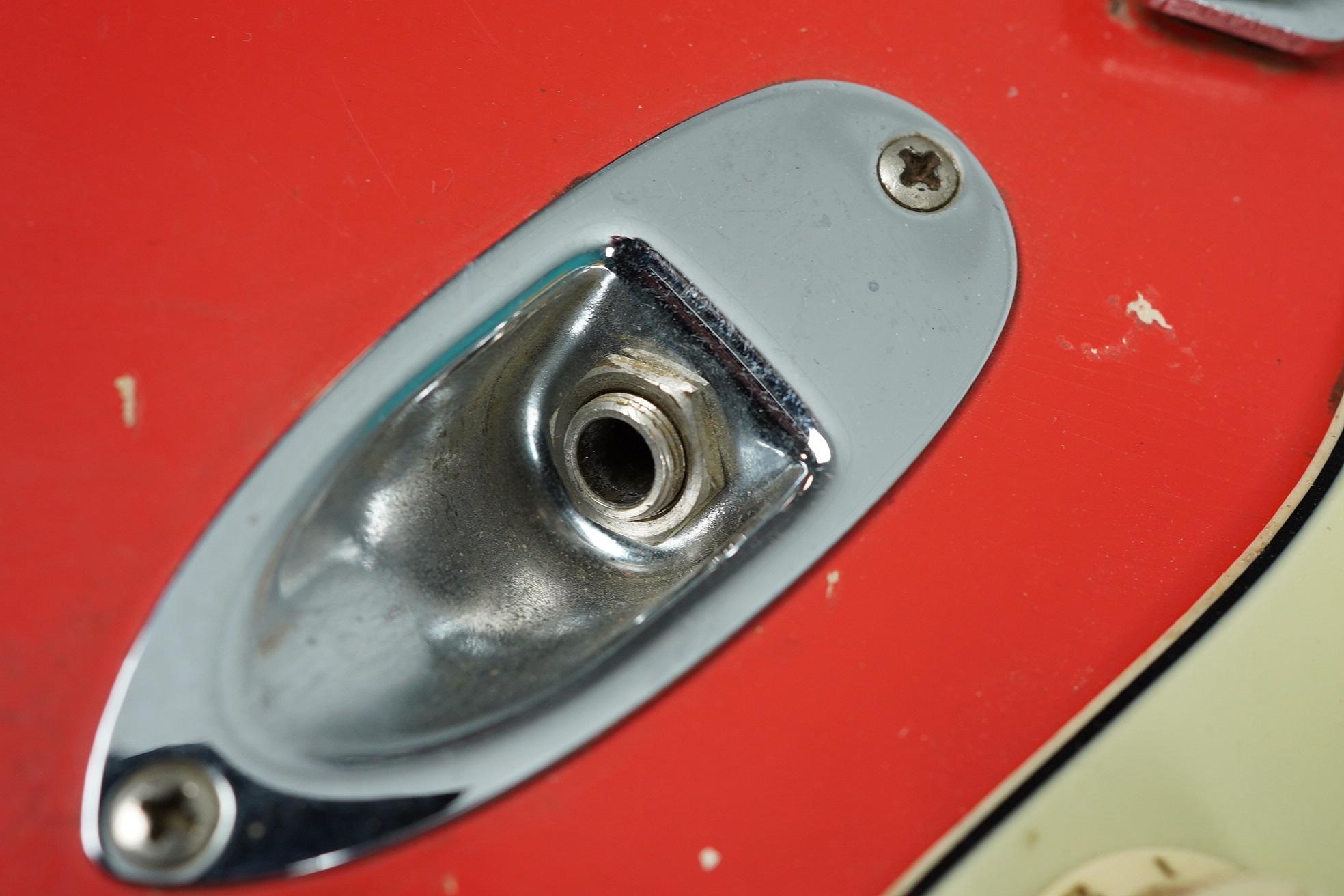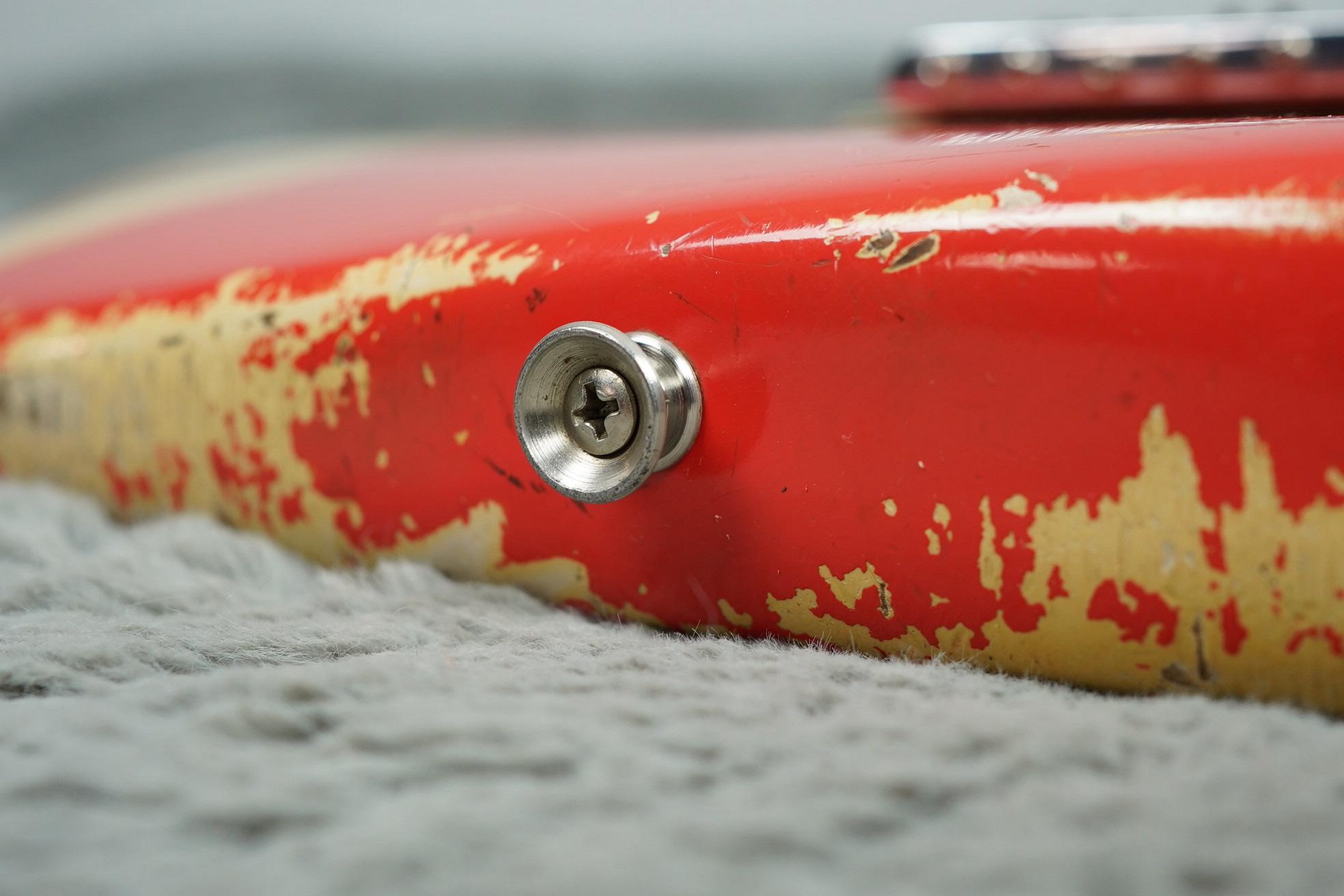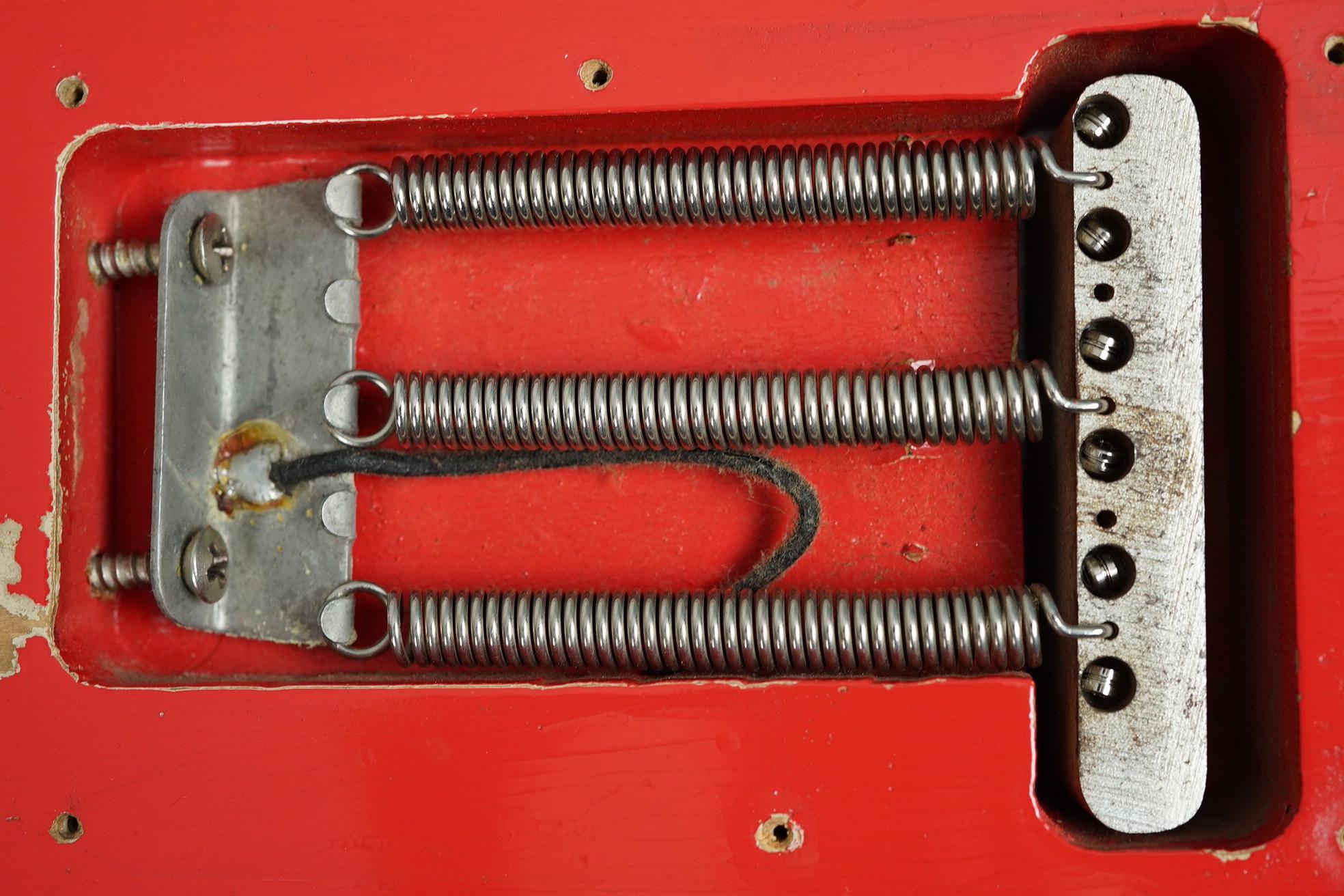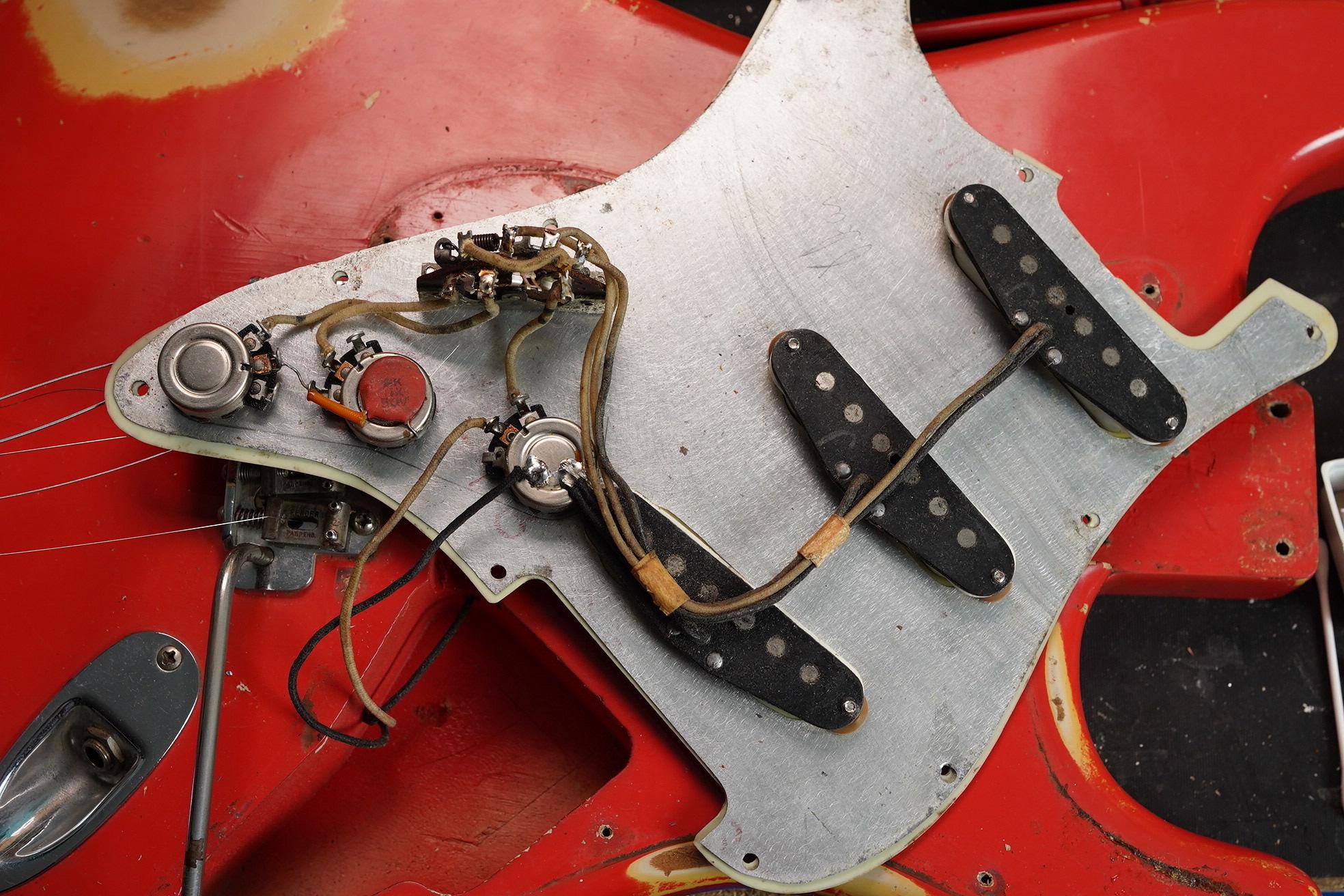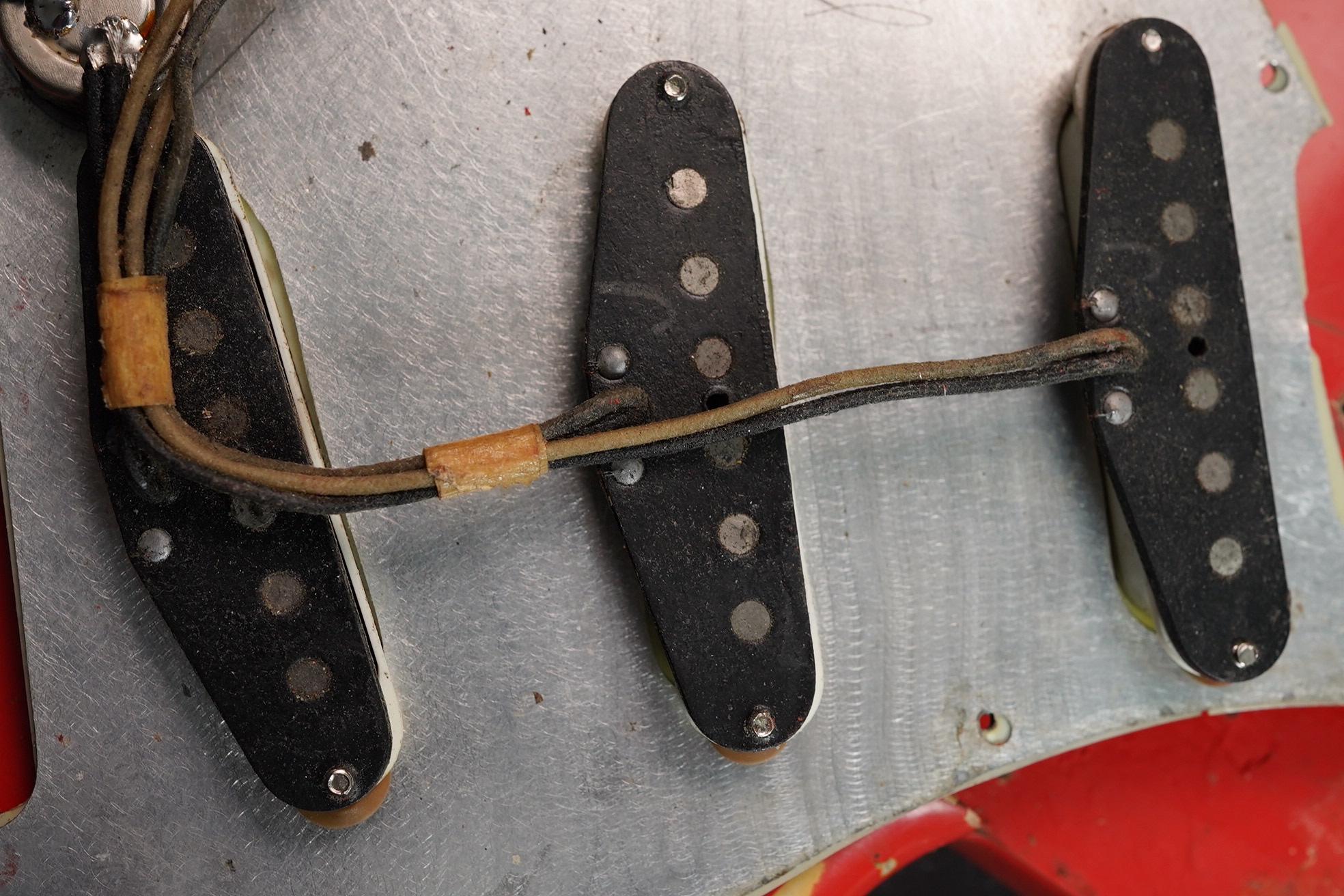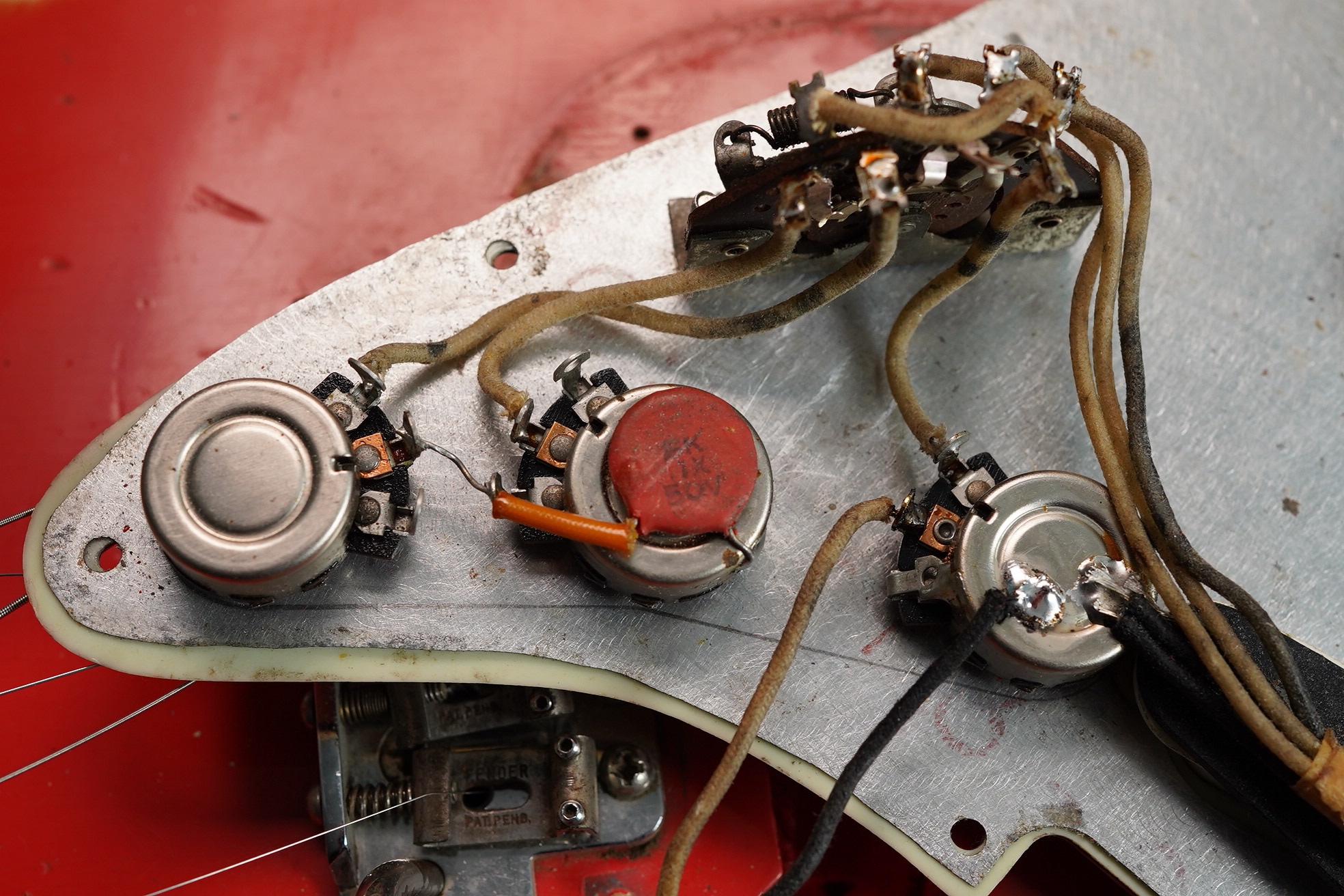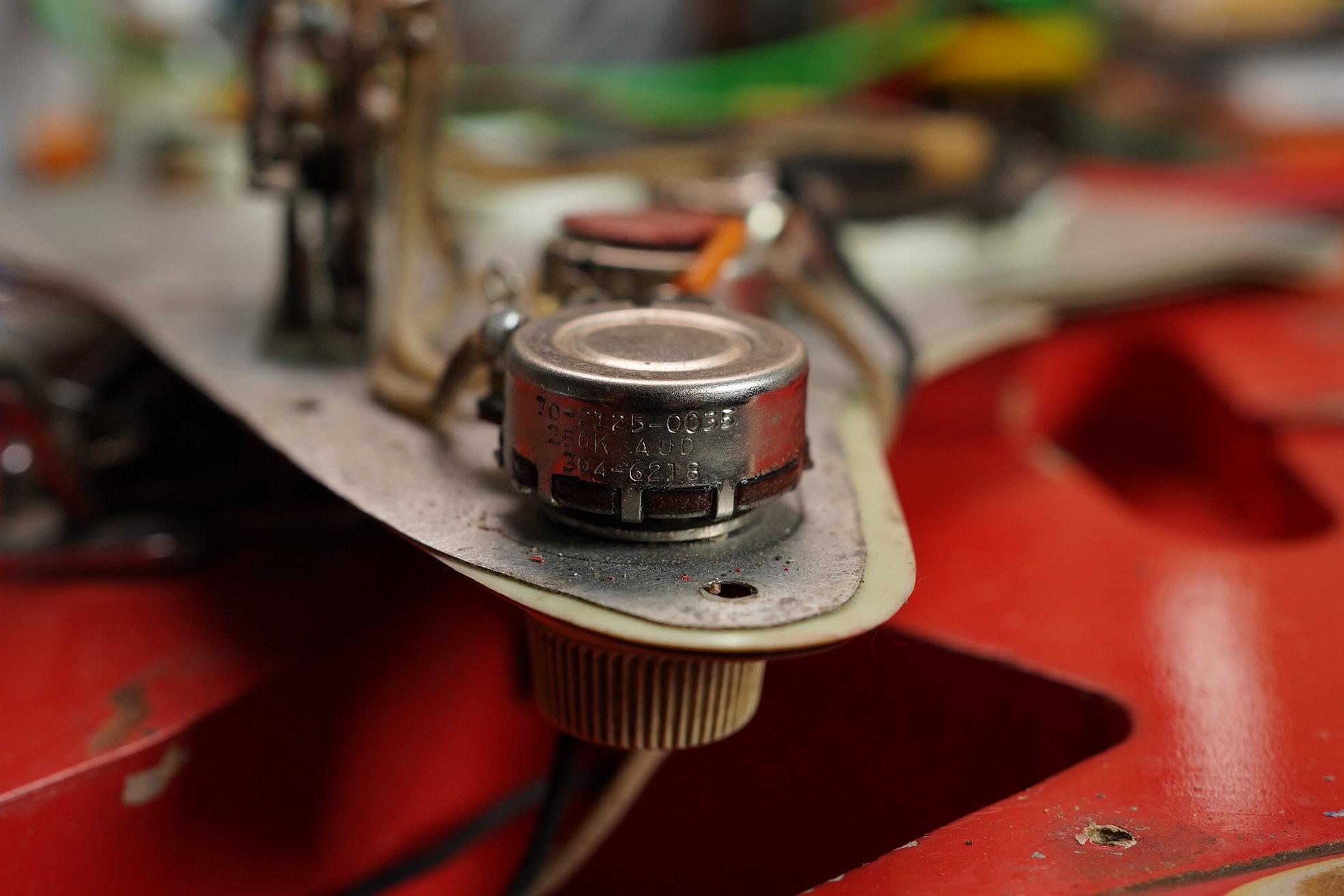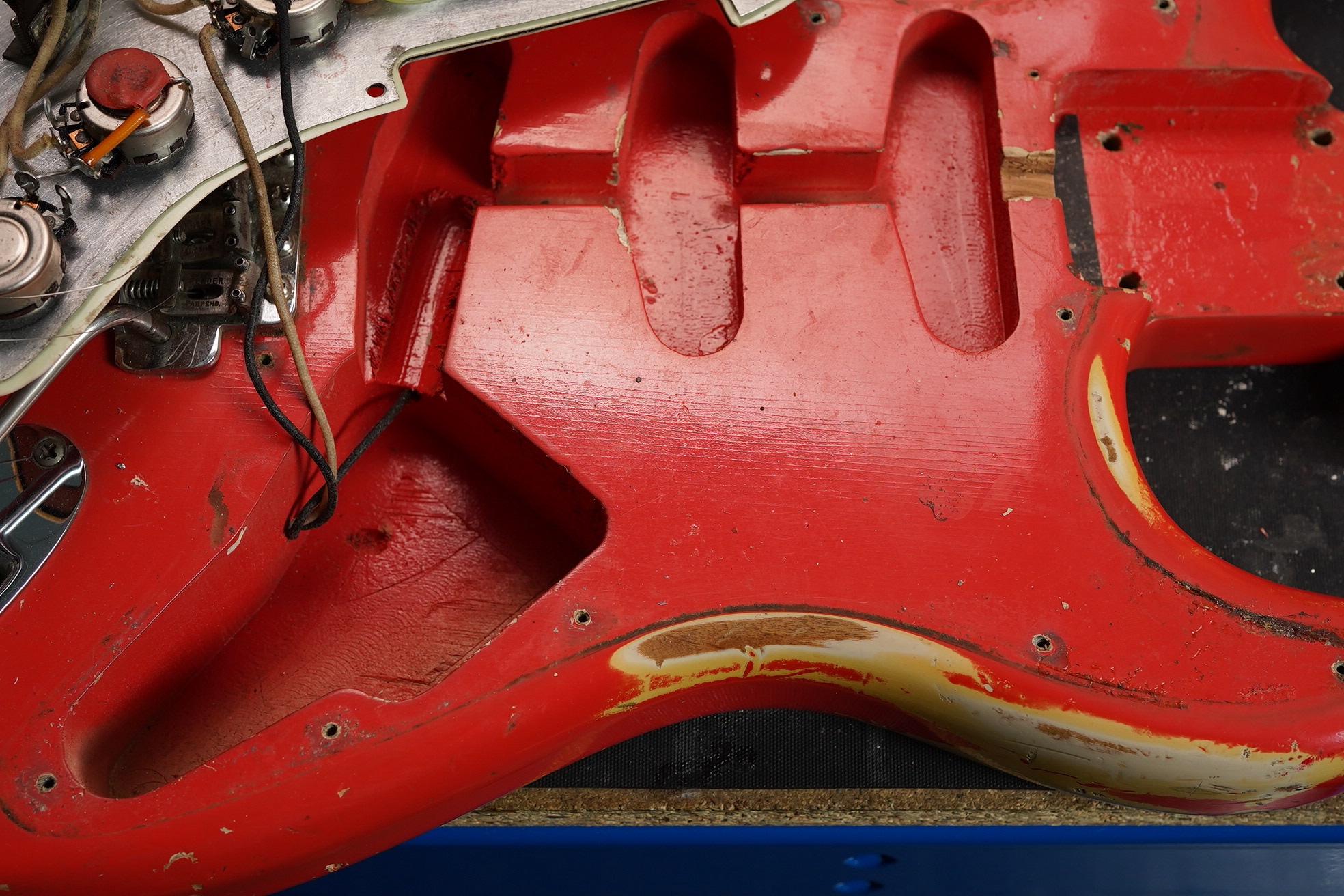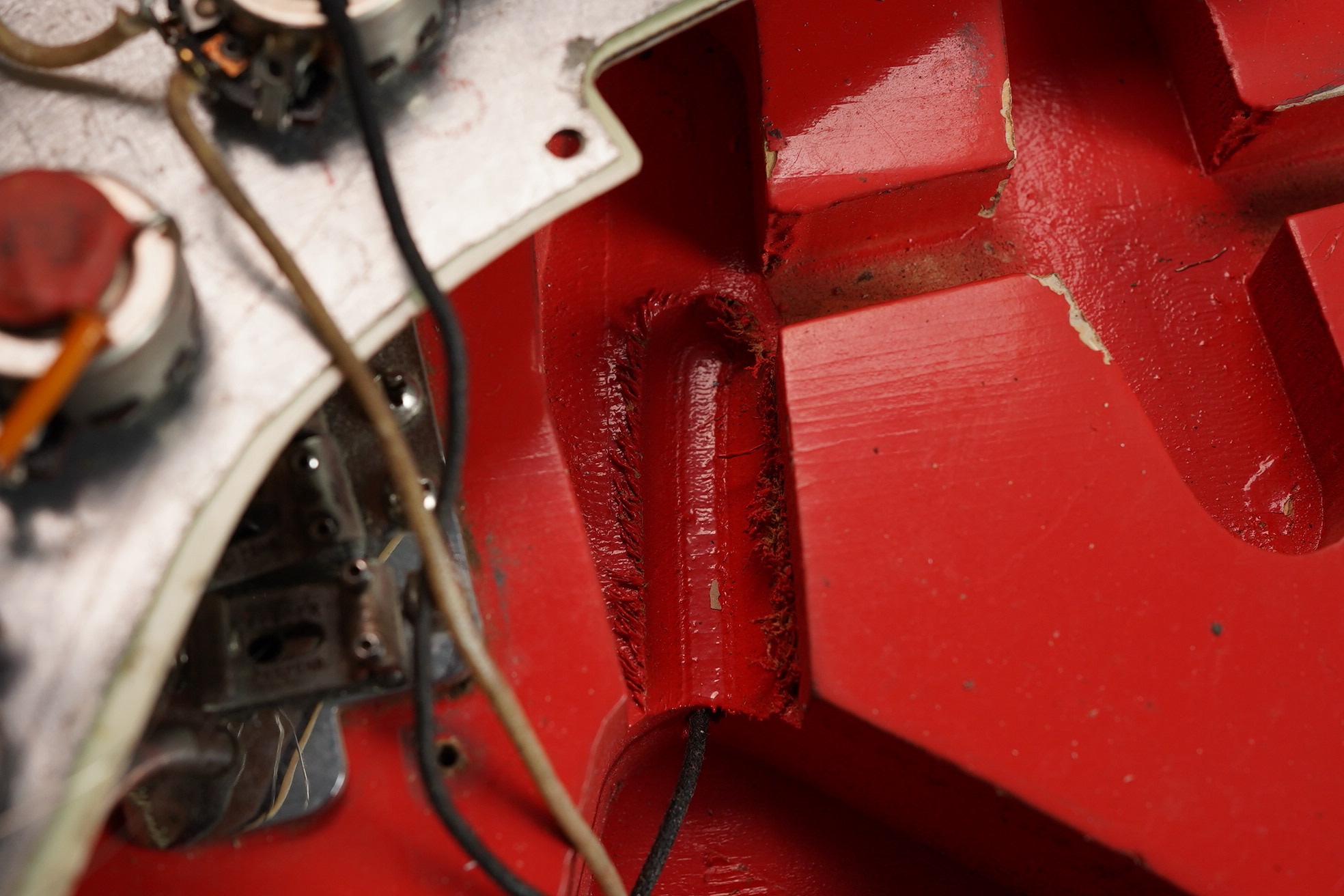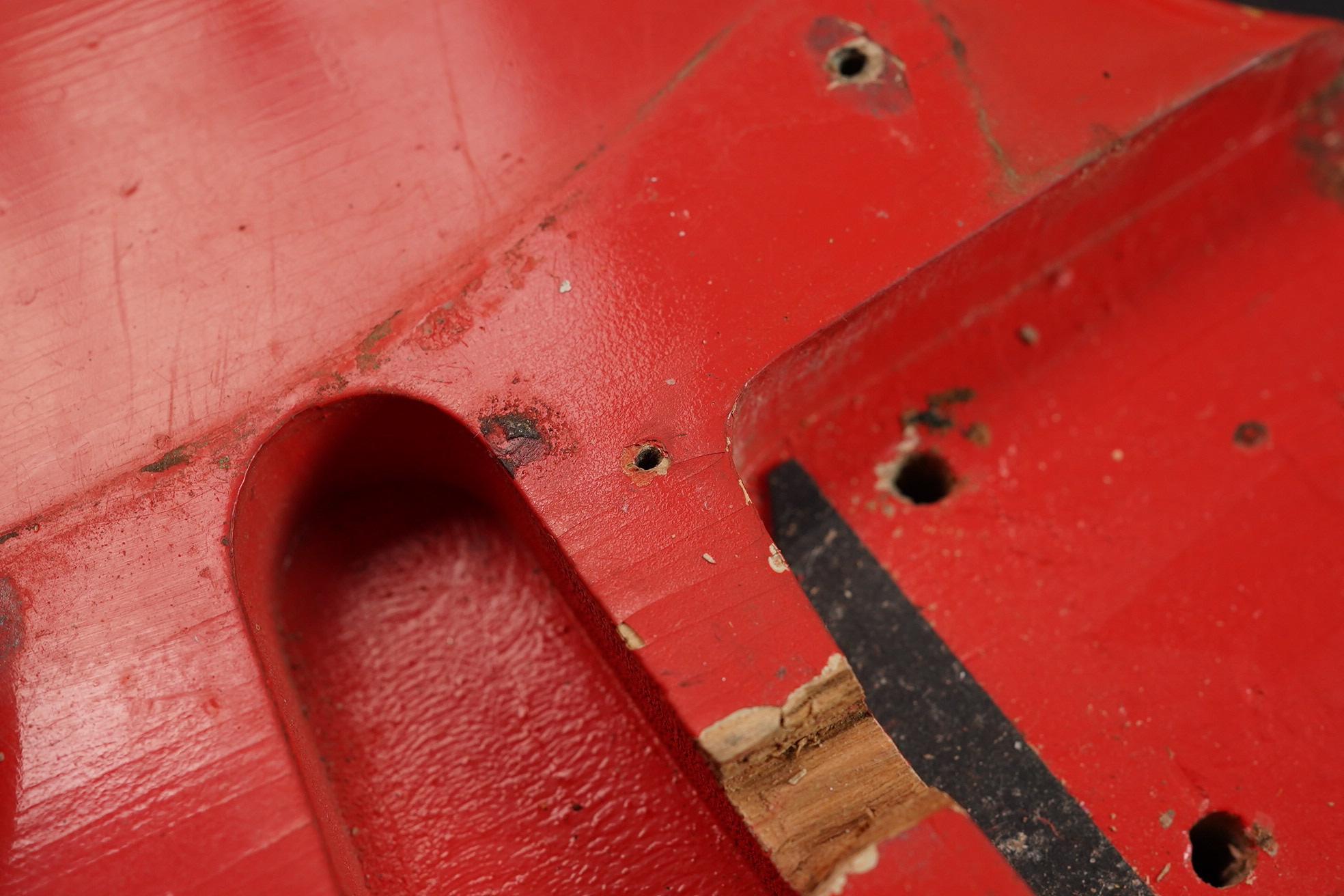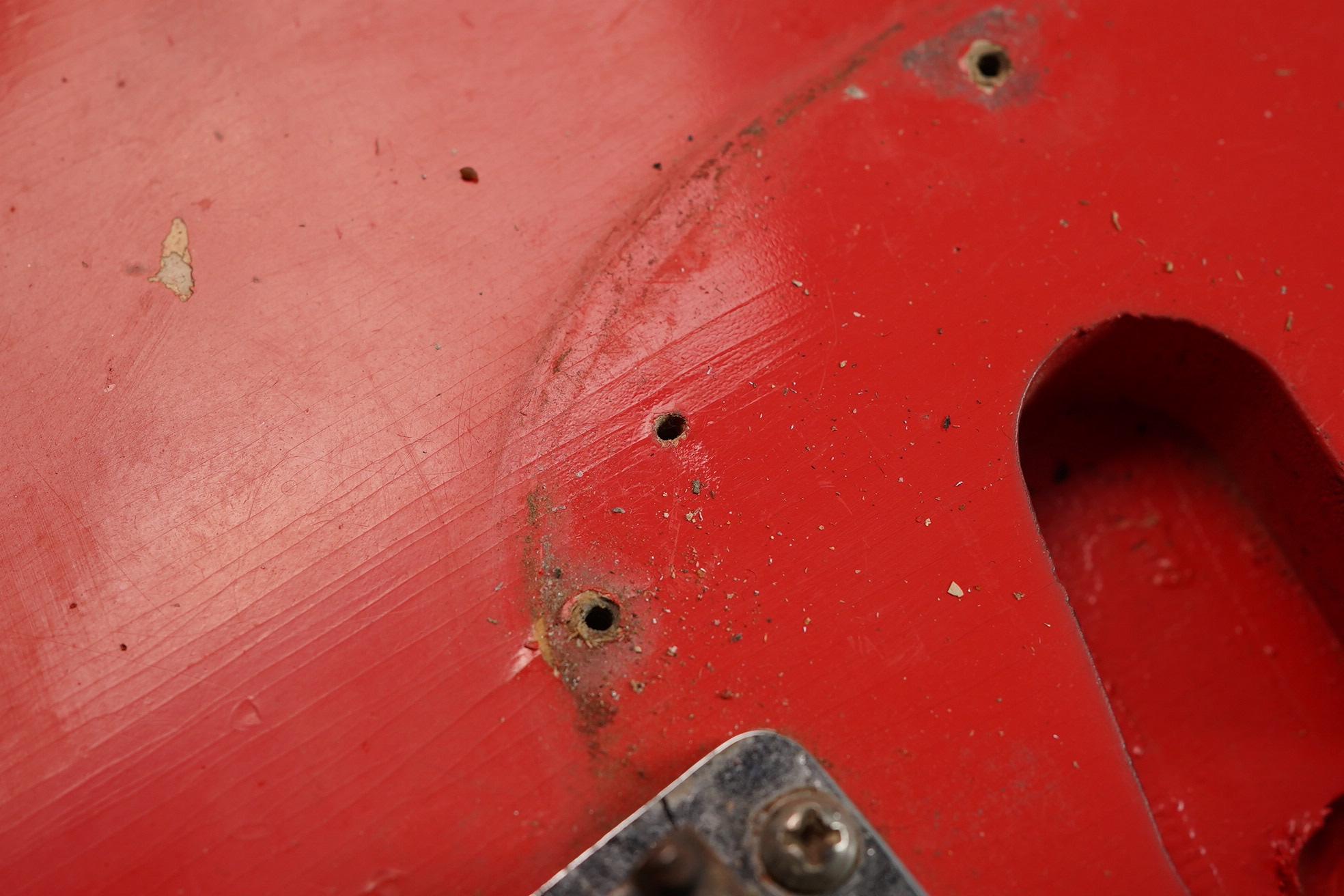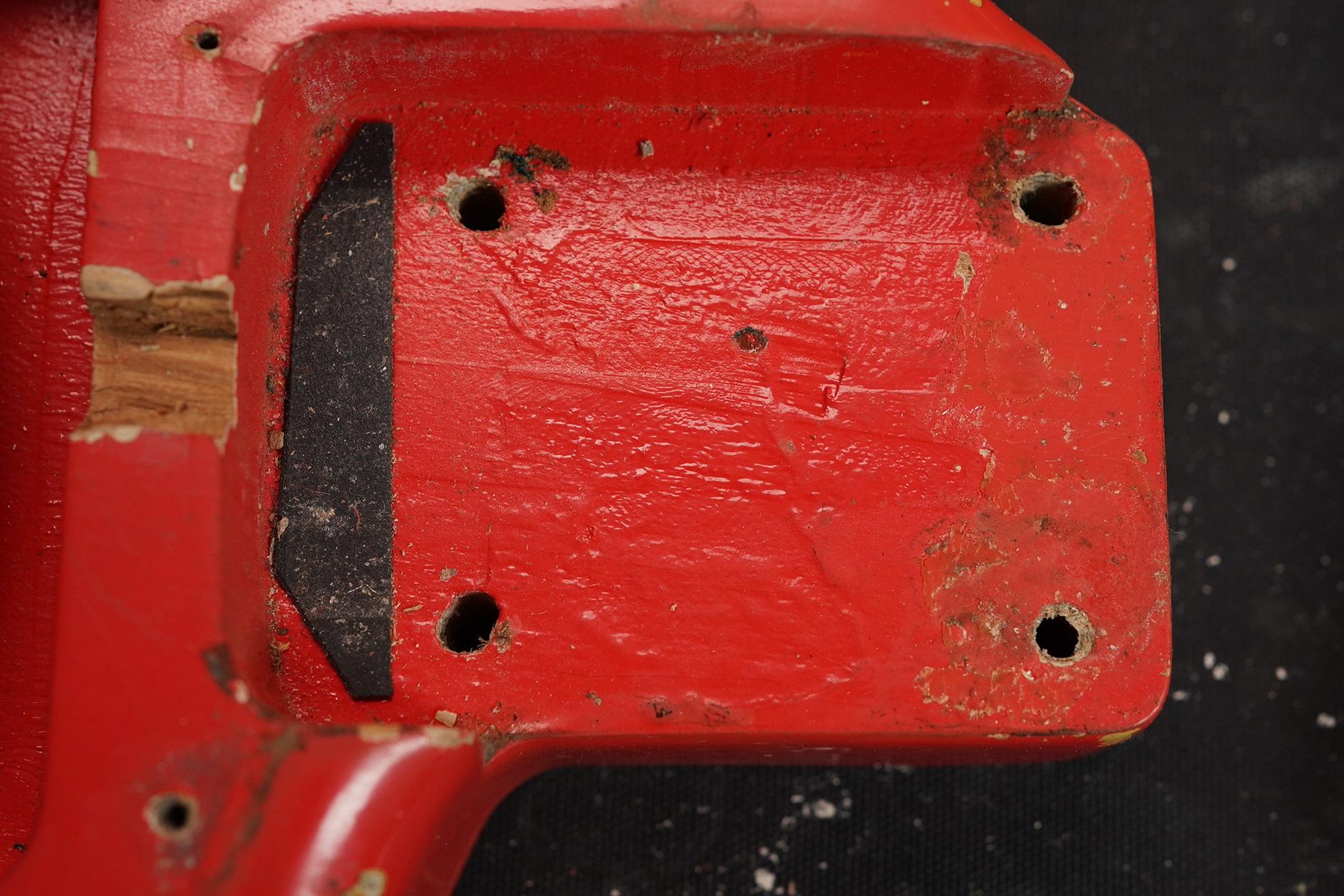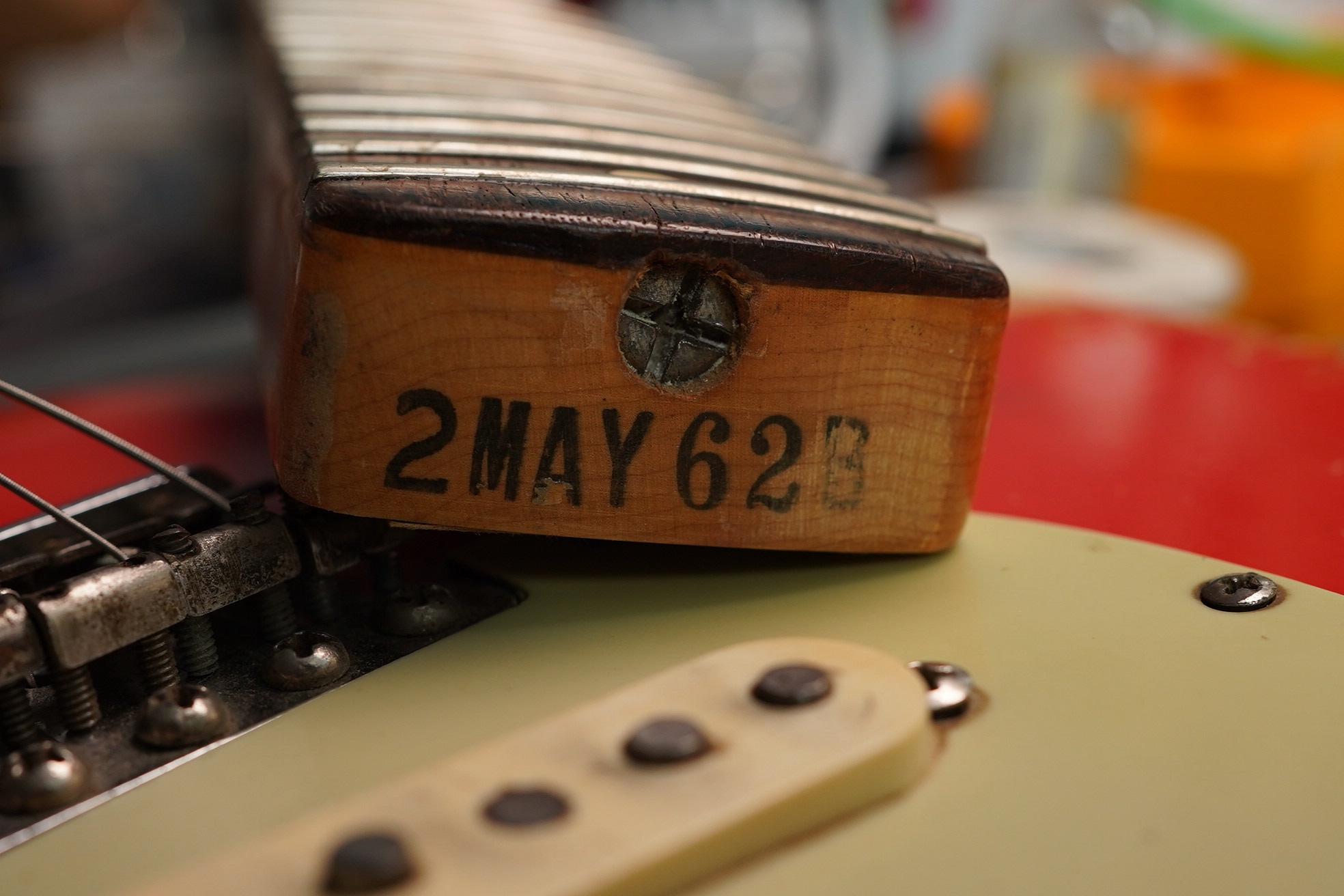 Roll over the image to zoom in
At A Glance:
Model: Stratocaster
Year: 1962
Finish: Original Fiesta Red
Modifications: Small channel to make truss rod easier to adjust, 4 adjustment screws replaced
Repairs: None
Weight (kg): 3.58
---
Case: Original Selmer 60's case
Fingerboard: Rosewood slab
Tuners: Correct Kluson single line
Pickups: 3 x original single coil black bottom
Hardware: Correct Chrome
Neck Profile: Chunky C
Pots: Original CTS 250k
---
This is officially one of the coolest guitars we have in the store right now…
A 1961 slab board Fender Stratocaster with a rare, chunky-ish neck in original, Fullerton applied, Fiesta Red which has seen a reasonable amount of action yet has survived the last 58 years with only a refret. The original finish has naturally worn to the point where any Custom Shop or relic craftsman would look at it with severe envy. You will not get a CS relic looking like this however much you spend.
One of the many cool things about this guitar is as it has worn, it has exposed the paint layers including the desert sand undercoat. It may look to some a bit unsightly like this but we think it is very cool and it also proves it left the Fullerton factory in fiesta red and is not a Selmer refin despite it being in an original Selmer case.
All hardware is correct and we have no reason to suspect it has been changed as all wear and patina match perfectly. All electrics are undisturbed with original black bottom pickups that sound pretty damm amazing. The guitar plays really well too and I find being able to play fast and precise on this is no problem at all.
As you would expect with a guitar that has this much wear, it has been refretted but the refret is good, there is plenty of life left on the current frets and just a bit of rutting on the fingerboard. Based on photographic evidence, it looks like most of the wear on this guitar was early on in its life, at a time where flat wounds reigned supreme and bends past a semitone were virtually unheard of. This would explain the absence of the sort of severe rutting you would expect to see on a guitar with a finish wear like this.
Finish, as you can clearly see is quite worn but very nicely so and worn completely organically, there is no artificial anything with this patina. There are no areas of touch up that we can see and no overspray anywhere. 
There is a small bit removed from between the neck pickup and the truss rod nut, no doubt to make it easier to adjust the nut. Four of the saddle adjusting screws have been replaced and as you can see, the pickguard has some cracks and a cool wear spot by the neck pickup.
Included is a correct, UK Selmer case with the red lining, this has gaffer tape around the edges but otherwise is in good condition, rare for these.
Last three or four original Fiesta Strats flew out the door and they were a lot more expensive than this one is! We do not expect this to hang around for long either…
Availability:
Out Of Stock
Add To Your Wishlist
Send to a friend
Recommend this to a friend by entering their email address in the box below.