1959 Gibson ES-330 TDC Cherry Red Custom Ordered + OHSC
1959 Gibson ES-330 TDC Cherry Red Custom Ordered + OHSC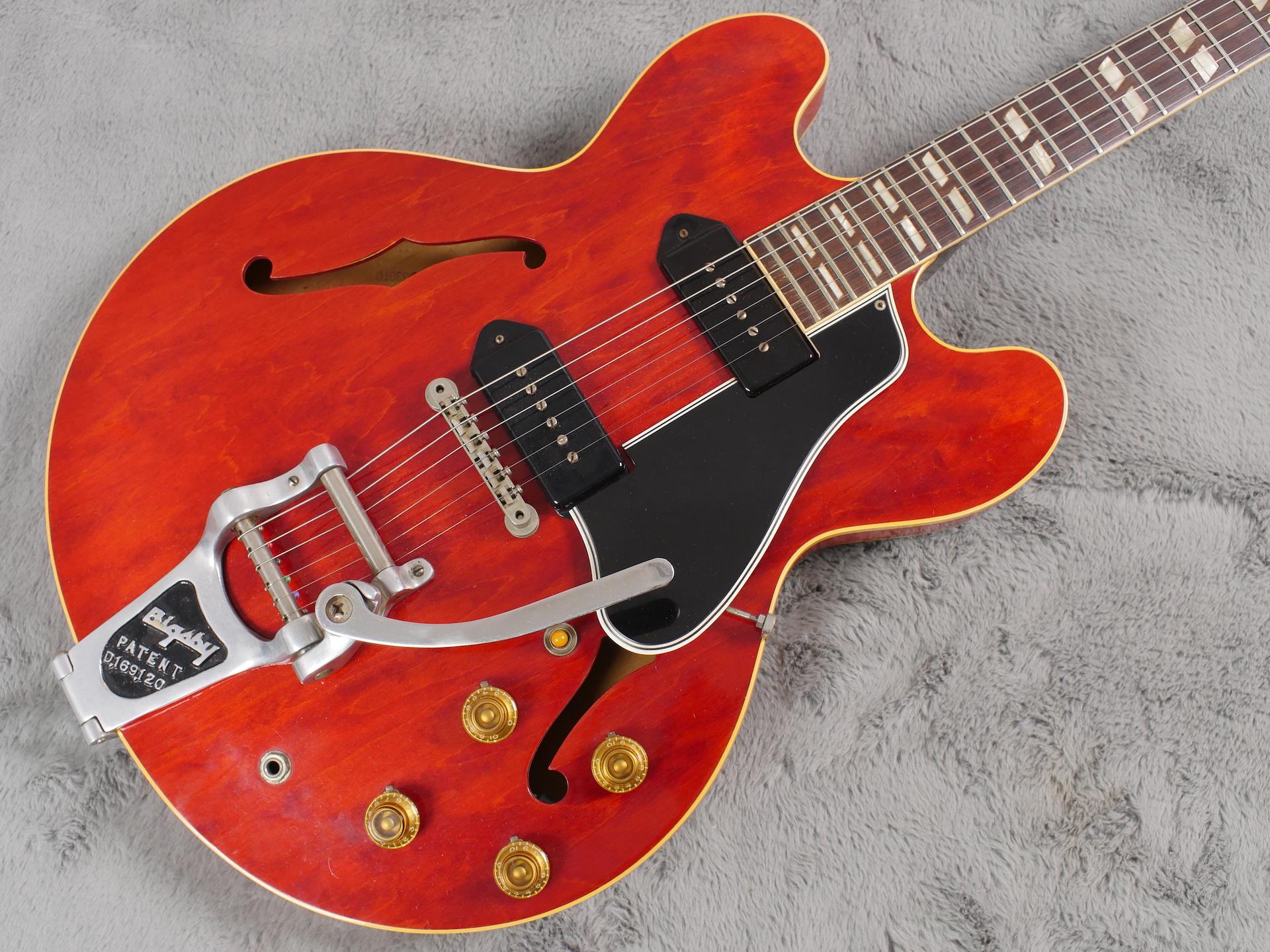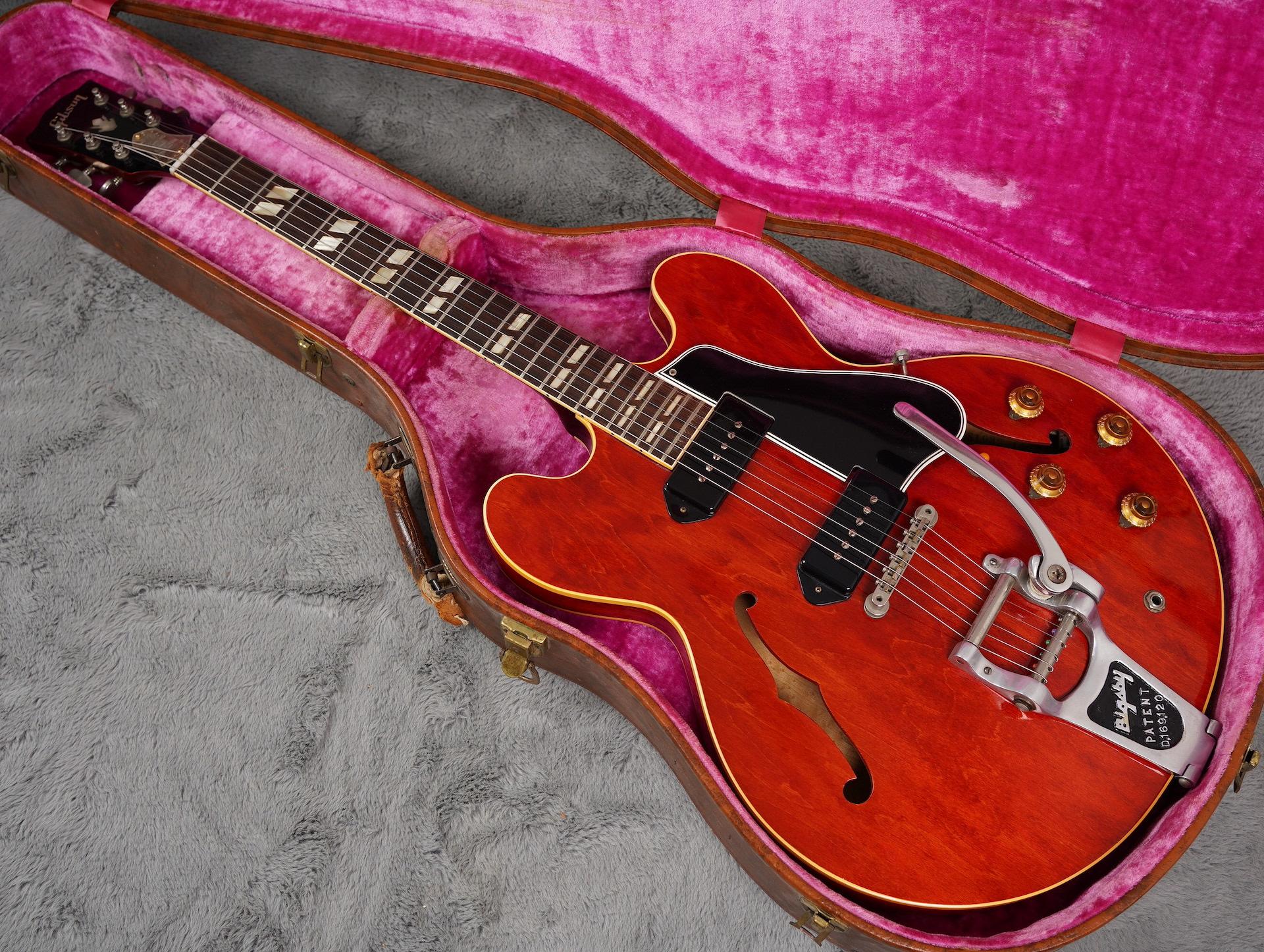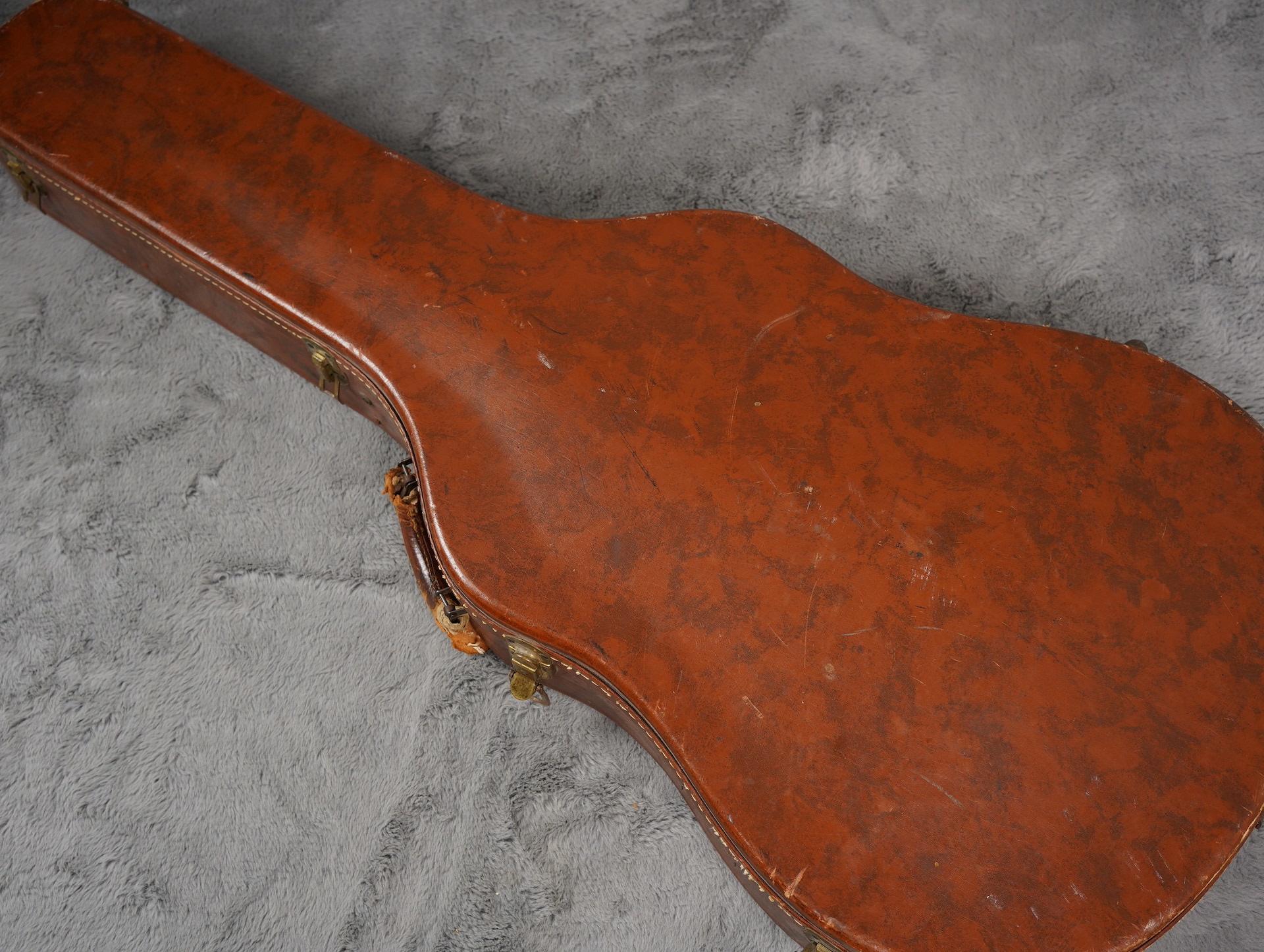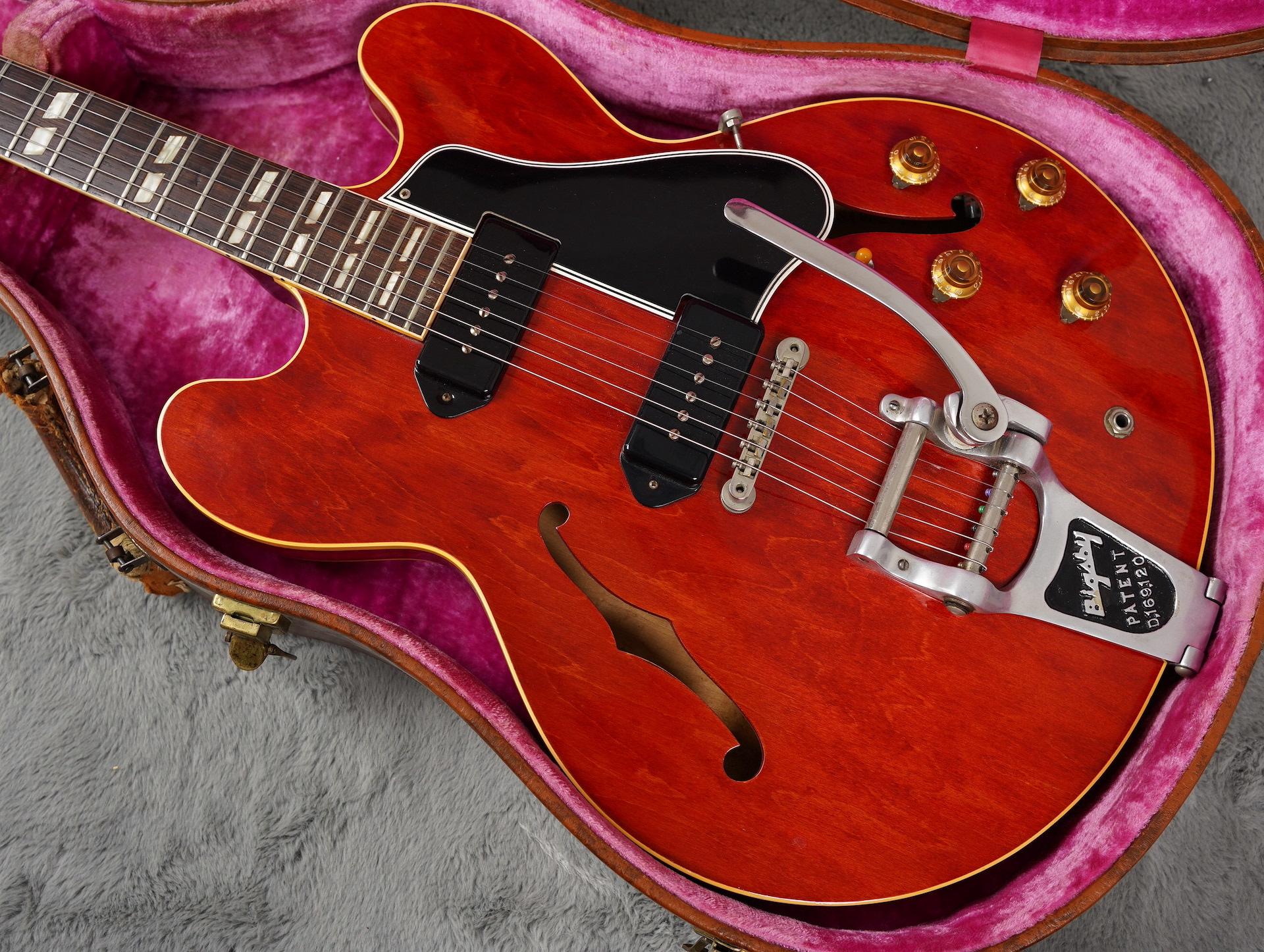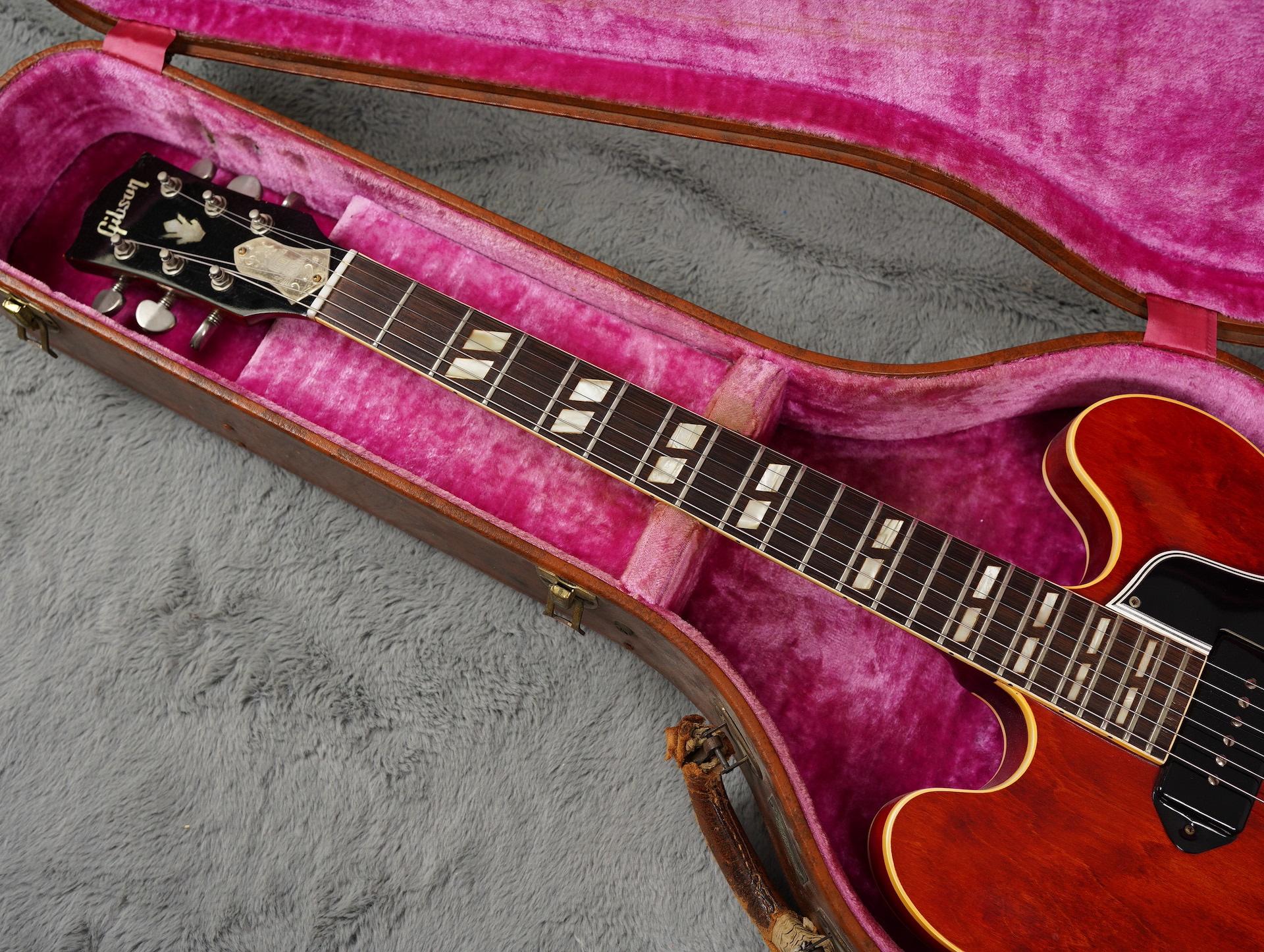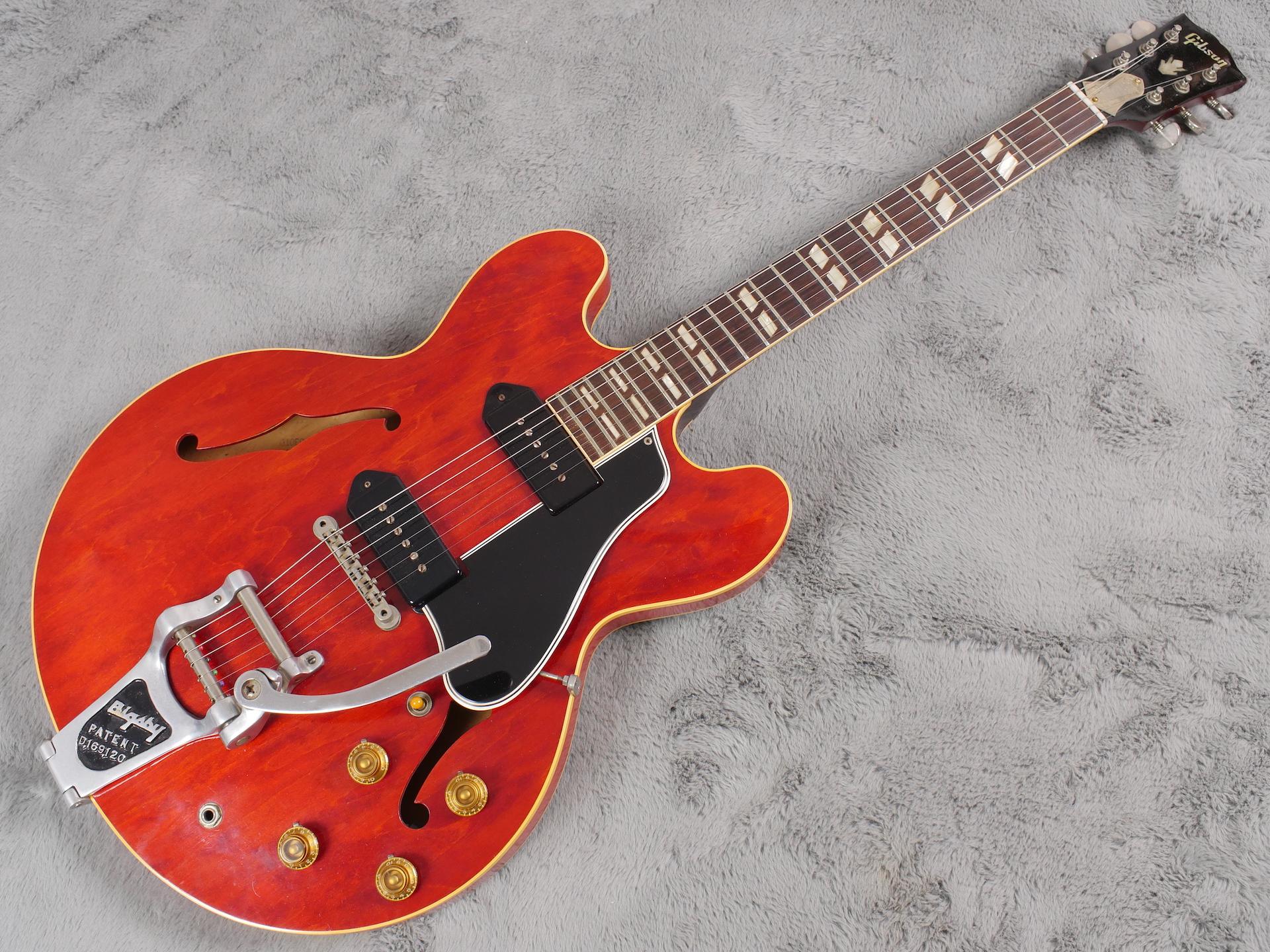 Roll over the image to zoom in
At A Glance:
Model: ES-330 TDC
Year: 1959
Finish: Cherry
Modifications: None
Repairs: slight headstock crack repaired 20+ years ago
Weight (kg): 3.03
---
Case: Correct Lifton 5 latch
Fingerboard: Rosewood, custom order parallelogram
Tuners: Factory fitted Grover
Pickups: 2 x Correct P90
Hardware: Correct Nickel
Neck Profile: Full 59 profile
Pots: 4 x Correct 500k Centrelab
---
So you've found a 1959 Gibson ES-330 - that's good, as it was introduced late in that year (replacing the ES-225) and there's not so many real, 'S' FON ES-330's out there. Maybe it has that lovely fat, or fuller feeling '59 neck profile? Cool, that is even rarer as Gibson were transitioning to the slightly thinner, late 59 profile by the time the 330 was born and it was only really the first few weeks of production that had this desirable neck profile.
Maybe it's a blonde one? That is very, very nice and getting rarer for sure - only 82 ES-330 TN's were made in 1959. But how many big neck, cherry red, S FON ES-330's are there? I only know of one other and finding a third will prove to be a tough task as cherry red was not introduced until 1960.
If that is not rare enough for you, how about a big neck, 1959 ES-330, cherry red with an all original 345 parallelogram inlay fingerboard, factory fitted Grovers and crown inlay motif on the headstock… We think this is probably the rarest ES-330 you can get and a real, one off delight.
This is all the history we have managed to dig up on this amazing instrument -
Back in the late 50's Gibson had a few teaching schools throughout the US and the company encouraged their approved teachers to act as agents for the company who could order special Gibson guitars for themselves, or for some of their more well heeled clients. One such teacher/agent was a Mr Irving Kessler who ran the Hawthorne Guitar Studio in Hawthorne NY. If you look carefully inside one of the F holes you will see an original sticker from the Hawthorne Music Studios (see pics).
Mr Kessler must have had a very good relationship with Kalamazoo during the later 50's and very early 60's he ordered a fair few custom featured instruments, a lot of them in cherry red, such as a L5 CT, an ES-355 and this one.
It appears he ordered this for one of his clients, a Miss or Mrs Heidi Barkentin who we have been informed (but cannot confirm) was a successful attorney in NY State. At that time, Gibson were also offering custom engraved truss rod covers and yes indeed, Ms Barkentin took up this option and low and behold, you can clearly see this unique and personal adornment on the headstock in our picture library.
Where this guitar went to after it left the ownership of Ms Barkentin we do not know but skip forward to the 90's and it appeared in a pawn shop in NY, they did not really understand or know what they had (those were the days..!) but it was bought from them, by its last owner of some 20+ years and it is now for sale again on the open market, with us, the first time in over 20 years.
When the previous owner received it there was a small but noticeable headstock crack, it had not gone all the way through and was slight but there. He sent it to Chris Berkov (look him up) one of the country's best luthiers at the time who made it nearly invisible and stable and this is how it has remained for over 20 years, in fact it is so well done and and carried out so long ago, it even black lights correctly.
Everything else, as far as we can tell is near mint and totally original, including the Lifton 5 latch case. Are the knobs original..? Well yes, we think they are and have seen pictures of early 58/9 cherry red ES guitars with gold knobs. ES-345 style fingerboards are not unknown on early ES-330's, if you do a search you will see Fretted Americana had a blonde 1960 one a while ago, but it did not have the crown motif or the factory Grovers.
The FON number is S1032 14 which is very early. There are earlier 330's with FON number S1027 but I do not think any have surfaced earlier than this so it is without a doubt, one of the very first 150 or so ES-330's ever made and you can bet your bottom £Pound that it will have been the very first ES-330 finished in cherry red, or watermelon as it has become.
Aside from a local touch up by the headstock, there are no finish issues and like most of the cherry red from that era, it has faded to a lovely, watermelon colour. Neck has no wear on the back, fingerboard is perfect and there is hardly any fret wear on the original, wide frets.
Acoustically, it is probably the loudest and most vibrant ES-330 we have had here and its almost like you do not need an amp! When you do plug it is though you will find both P-90's are strong, evenly balanced and everything you hope for in a vintage P-90.
Come and give it a try. You will fall in love this is guaranteed and if you decide to buy then you will without a doubt be the only kid on the block with one like this…
Availability:
Out Of Stock
Add To Your Wishlist
Send to a friend
Recommend this to a friend by entering their email address in the box below.