1958 Gibson Les Paul Standard + OHSC
1958 Gibson Les Paul Standard + OHSC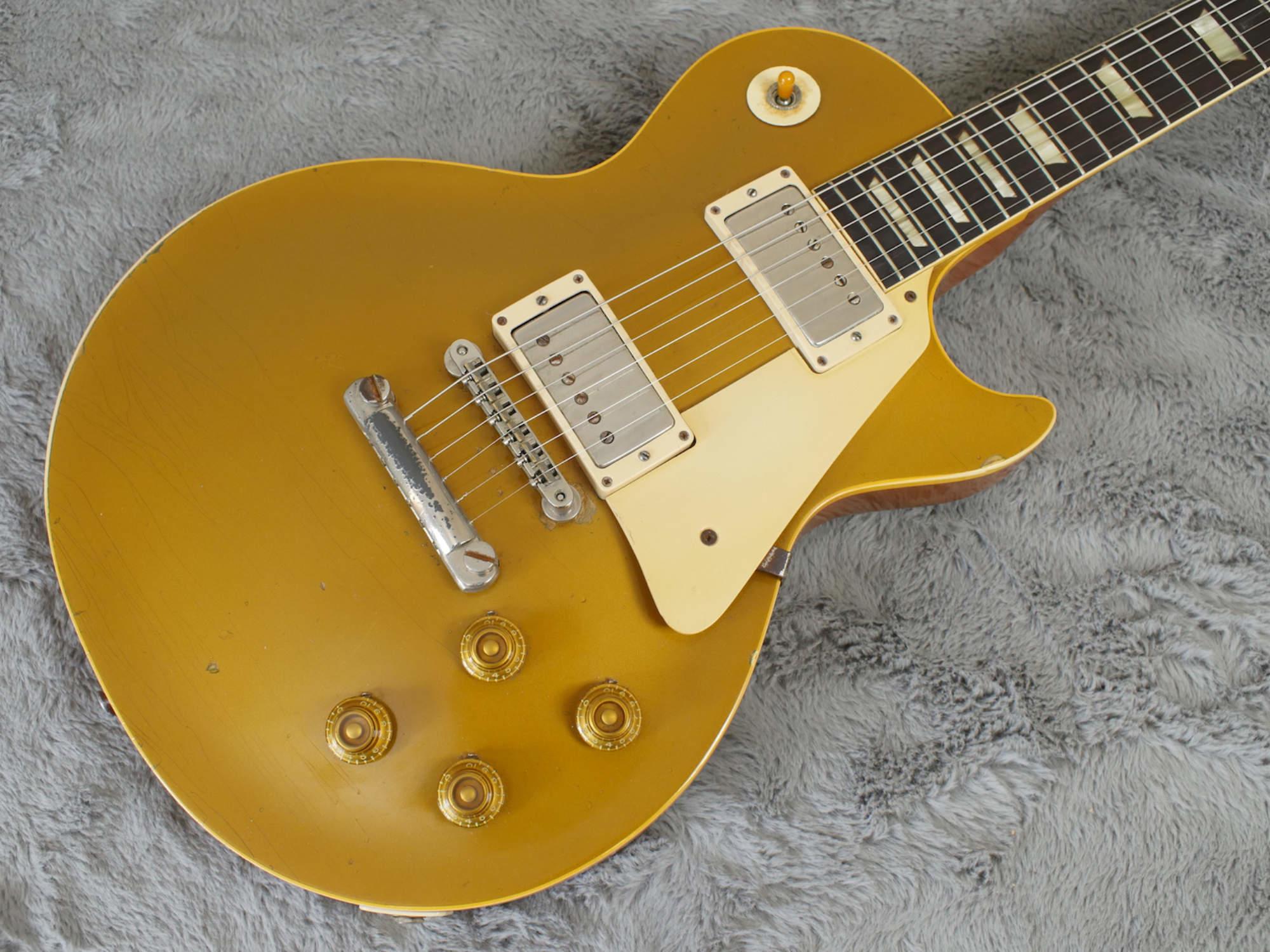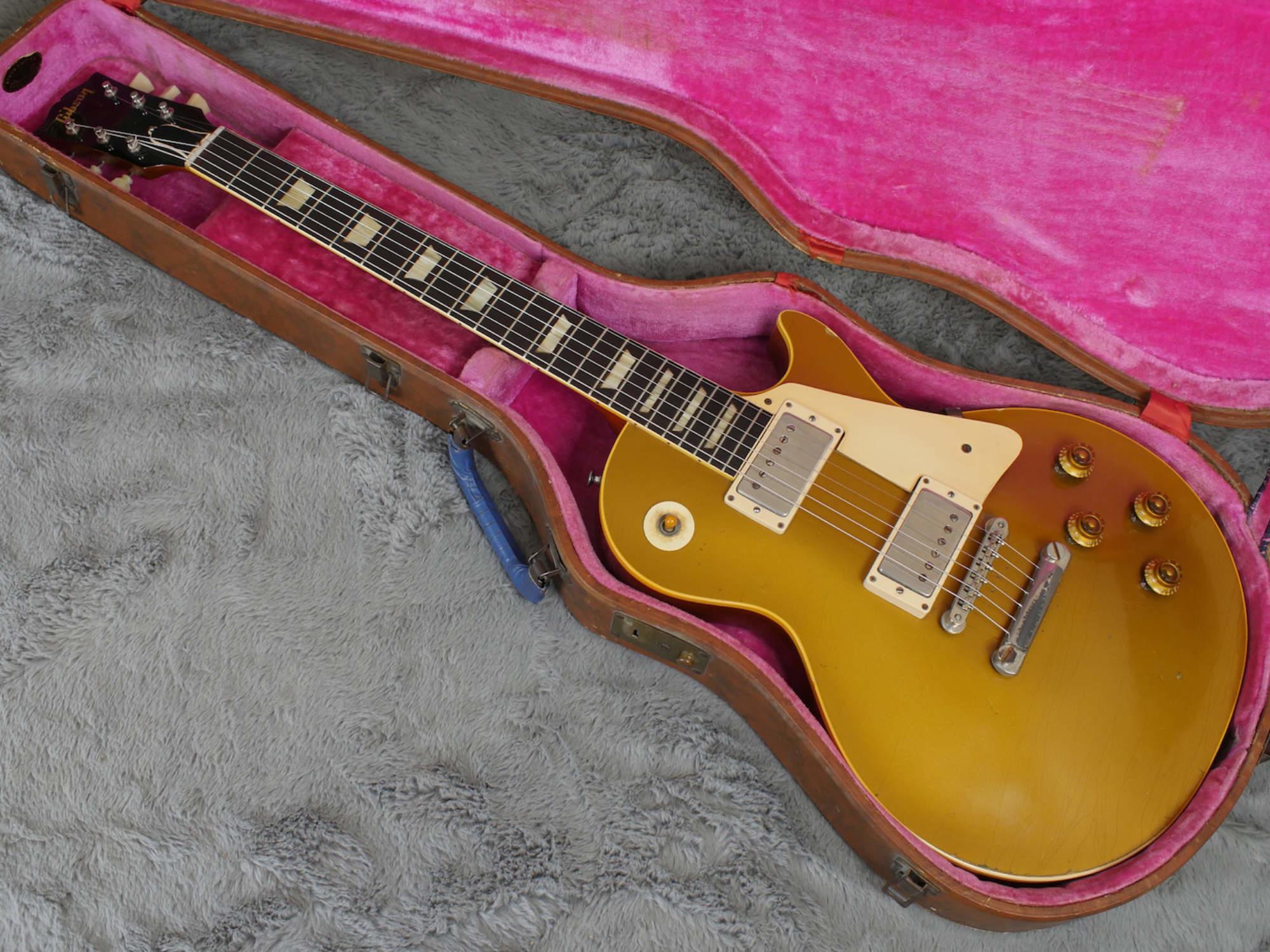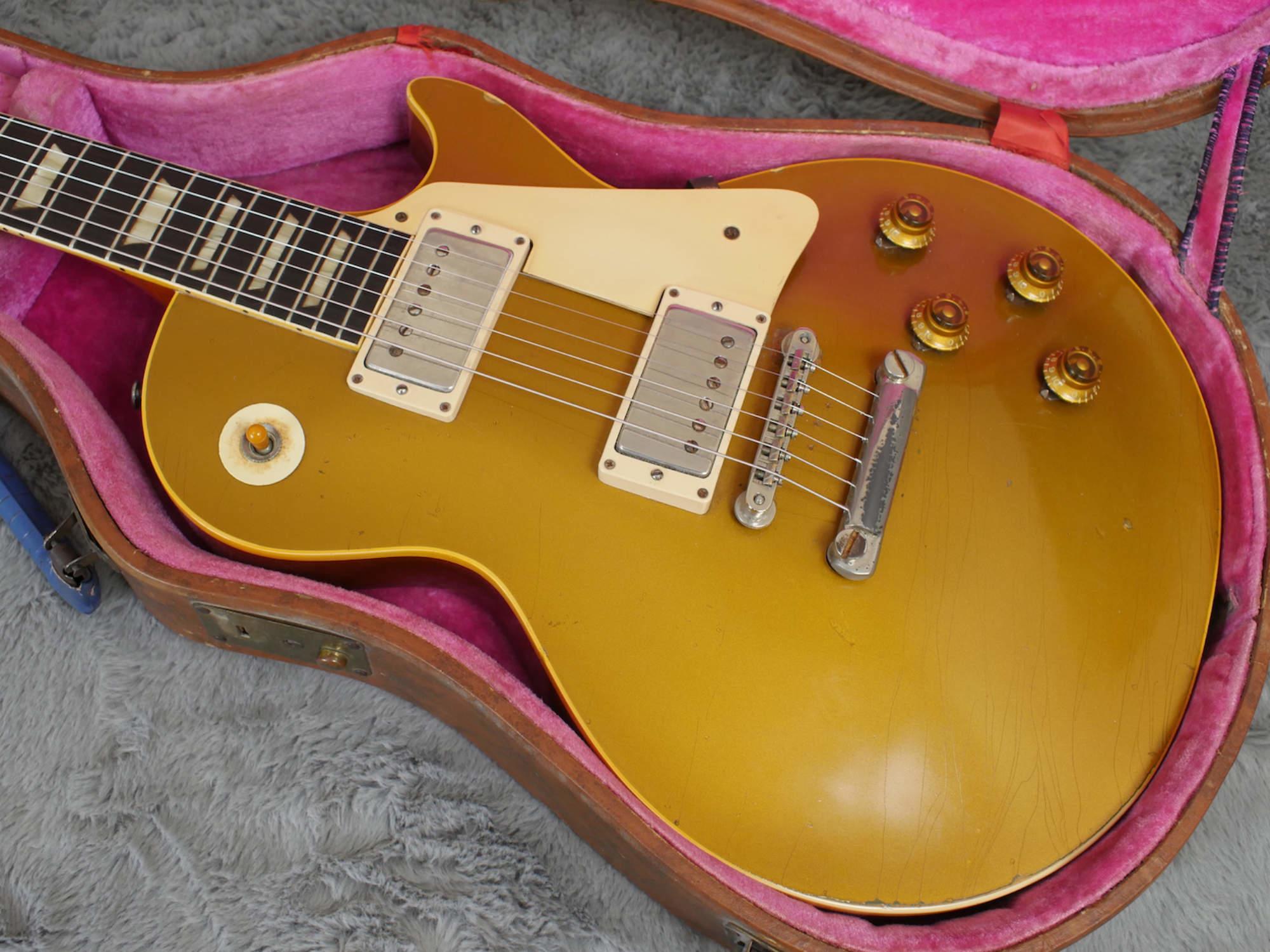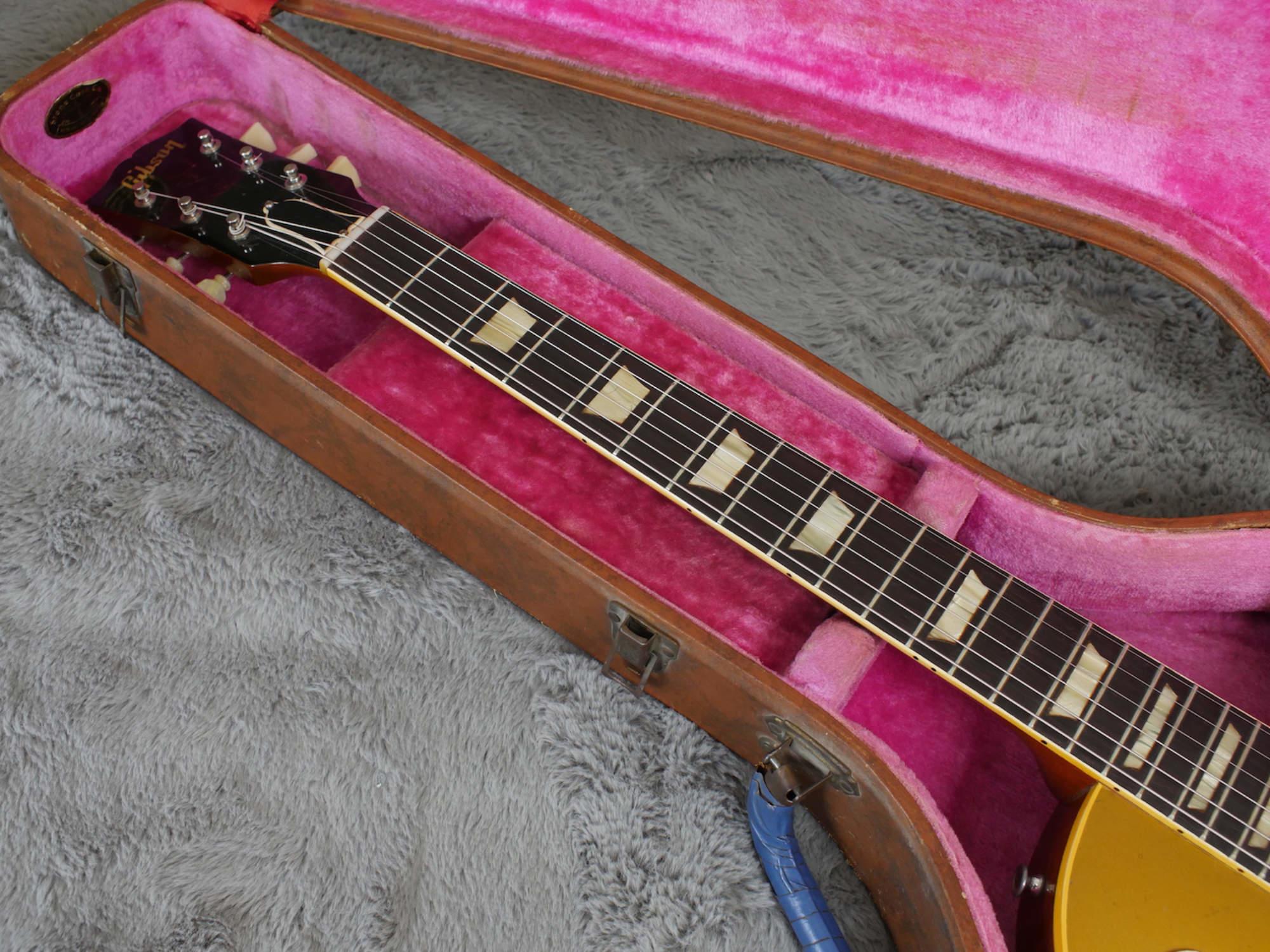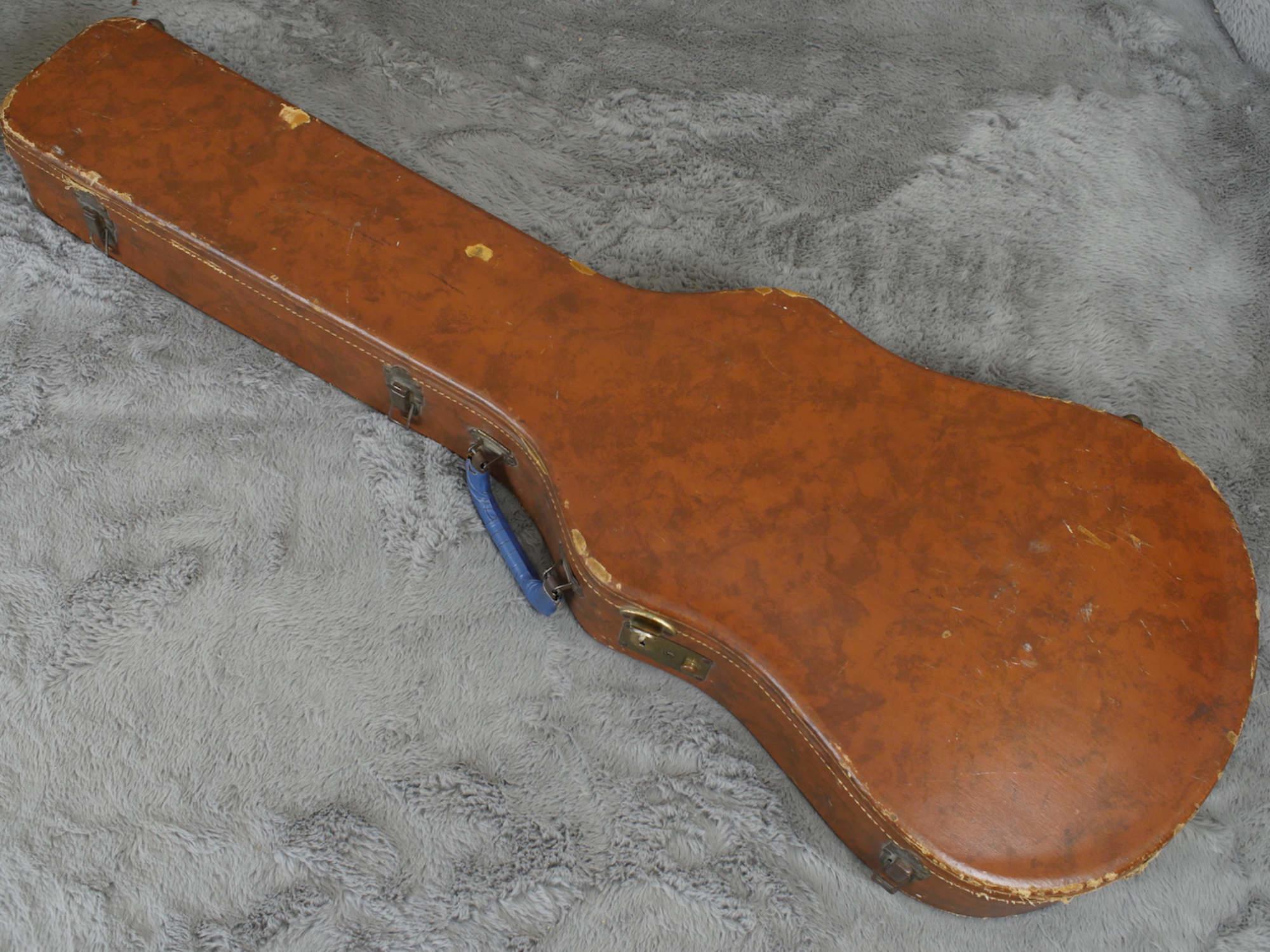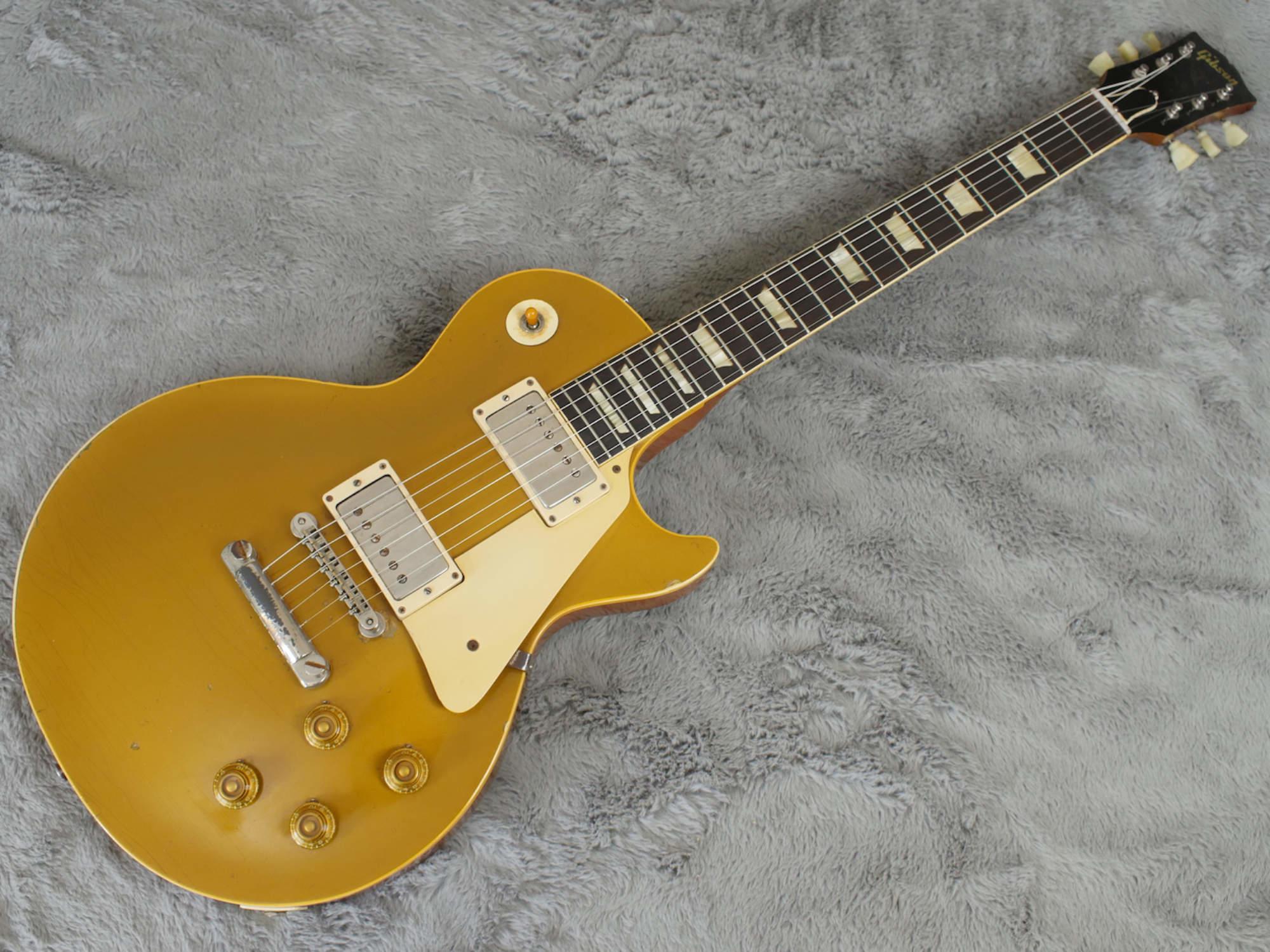 Roll over the image to zoom in
At A Glance:
Model: Les Paul Standard
Year: 1958
Finish: Gold
Modifications: None
Repairs: Light clear overspray on back of neck only, 3 x replaced tuner tips, replaced jack plate.
Weight (kg): 3.83
---
Case: Correct Stone Brown hardshell case
Fingerboard: Rosewood
Tuners: Correct Kluson Single Line, 3 replaced tips
Pickups: 2 x Correct Patent Applied For pickups with stickers intact
Hardware: Correct Nickel
Neck Profile: Chunky C
Pots: 4 x Correct 500k Centrelab
---
Probably one of THE finest guitars we have had here for some while.. Along with the 1958 ES-335 TD we sold a few weeks earlier, this is without a doubt one our 'stand out' guitars and whoever ends up with this beauty will be a very lucky person indeed and we are hoping he/she will play it as to do so, is just pure joy.
This is a 1958 Gibson Les Paul Standard, yes one of those…! It is a perfect, light weight of just 8.45 lbs and is also probably the most desirable incarnation of the Goldtops being a 1958 rather than a '57, having a maple cap top (some were all mahogany) and a light back with cream plastic as opposed to the earlier dark backs with black plastic. It is finished in it's original gold and was sourced via one of the worlds most respected dealers with a known history, as related to me by this dealer.
It used to belong to a long standing customer of his who owned it since the '70's. Back in or around 1982 he didn't like the feel of a couple of the small dings that had accumulated on the neck so he decided to have the back of the neck lightly over sprayed in clear coat lacquer. He just did the back of the neck, the headstock face and the rest of the guitar was not touched.
You cannot photograph this, it was done so long ago and done so well that even under black light the whole guitar glows as if nothing has been done to it. The only way you can see tell is if you look very carefully, you can see some of the checking on the back of the neck under this thin coat.
Aside from that, as far as I can tell and as far as I have been told, everything else is all correct aside from the jack plate and three of the original tuner tips which have been replaced, probably with Uncle Lou's as they are a perfect match to the other three. The screw holding the pickguard into the side of the guitar is a little loose so I will be giving this to my luthier to shore up.
Pickups are fantastic sounding original Patent Applied For (PAF's) reading 7.83k and 7.53k, both have their stickers intact. All of the hardware and the white plastic is correct including those $15k cream pickup rings and the pickguard is original, not a cut down P-90 guard. Included is the correct Stone Case Company 5 latch brown/pink case that has some blue tape wrapped around the handle. All latches work perfectly.
All electrics are correct with no sign of broken solder joints and even all the screws are correct on this guitar. The frets are original and in excellent shape with just a small amount of play wear. In my opinion it is a way off needing a refret and is a sheer joy to play with a nice low action all across that gorgeous board which has pretty much no rutting anywhere.
Condition wise I think it is excellent, it does have a few dings here and there, as to be expected and there is a wear spot just below the treble side bridge adjustment ring that looks like it was caused by some tool or ring or something. There is a tiny bit of gold touch up in that area that has mostly worn off (see pic).
I do of course have many detailed, high quality pictures of the insides of this which are freely available to anyone interested in purchasing this amazing guitar.
This is one beautiful guitar and was made alongside Burst's in the production line, in fact the serial number range places it well inside Burst serial numbers for 1958 and it is in all respects, it can be considered a 1958 Burst that was finished in gold, not sunburst.
In fact bring your Burst along for a shootout as this will hold it's own amongst the best of them…
Availability:
Out Of Stock
Add To Your Wishlist
Send to a friend
Recommend this to a friend by entering their email address in the box below.