1957 Gibson Les Paul TV Special Near MINT + OHSC
1957 Gibson Les Paul TV Special Near MINT + OHSC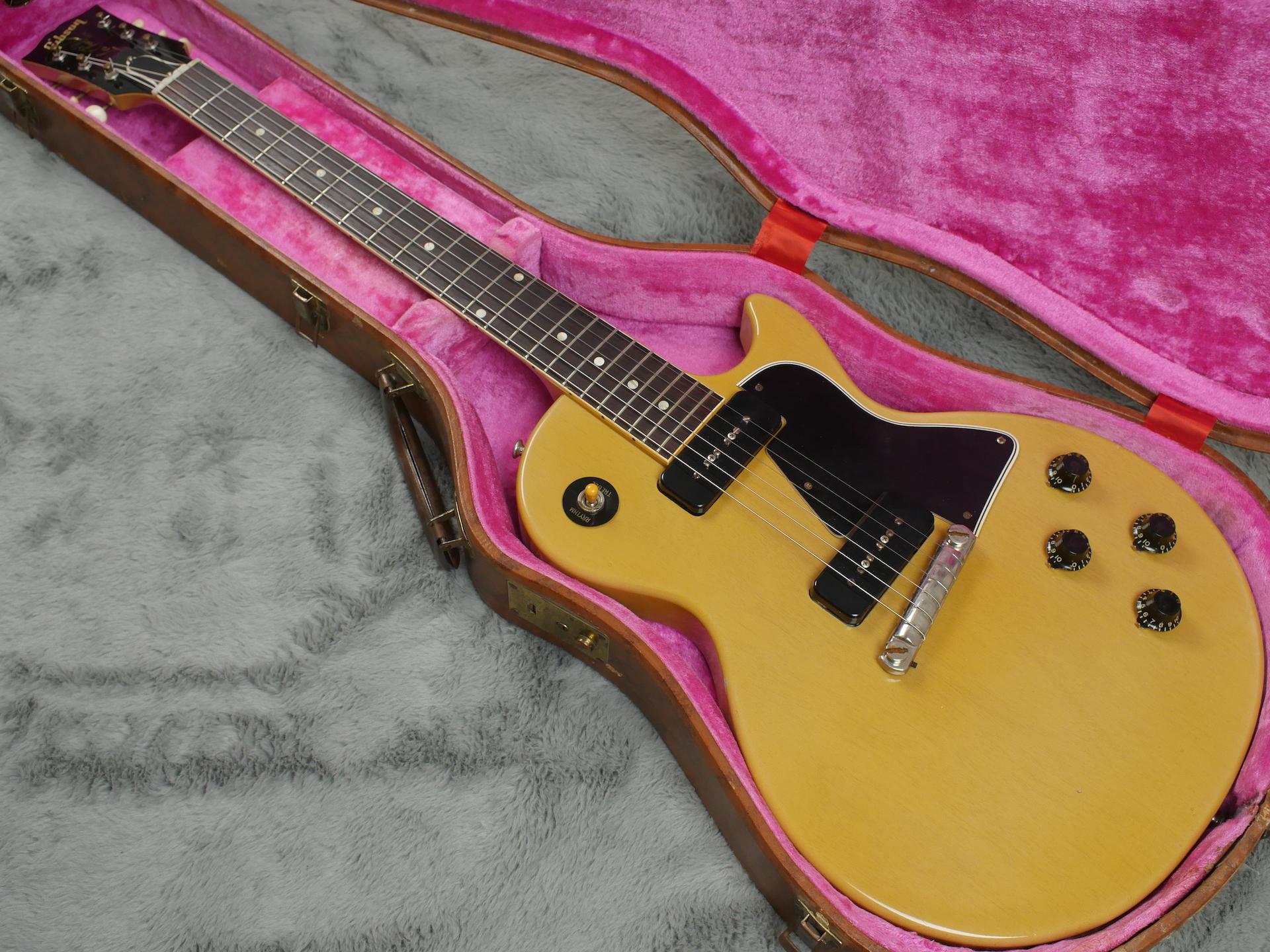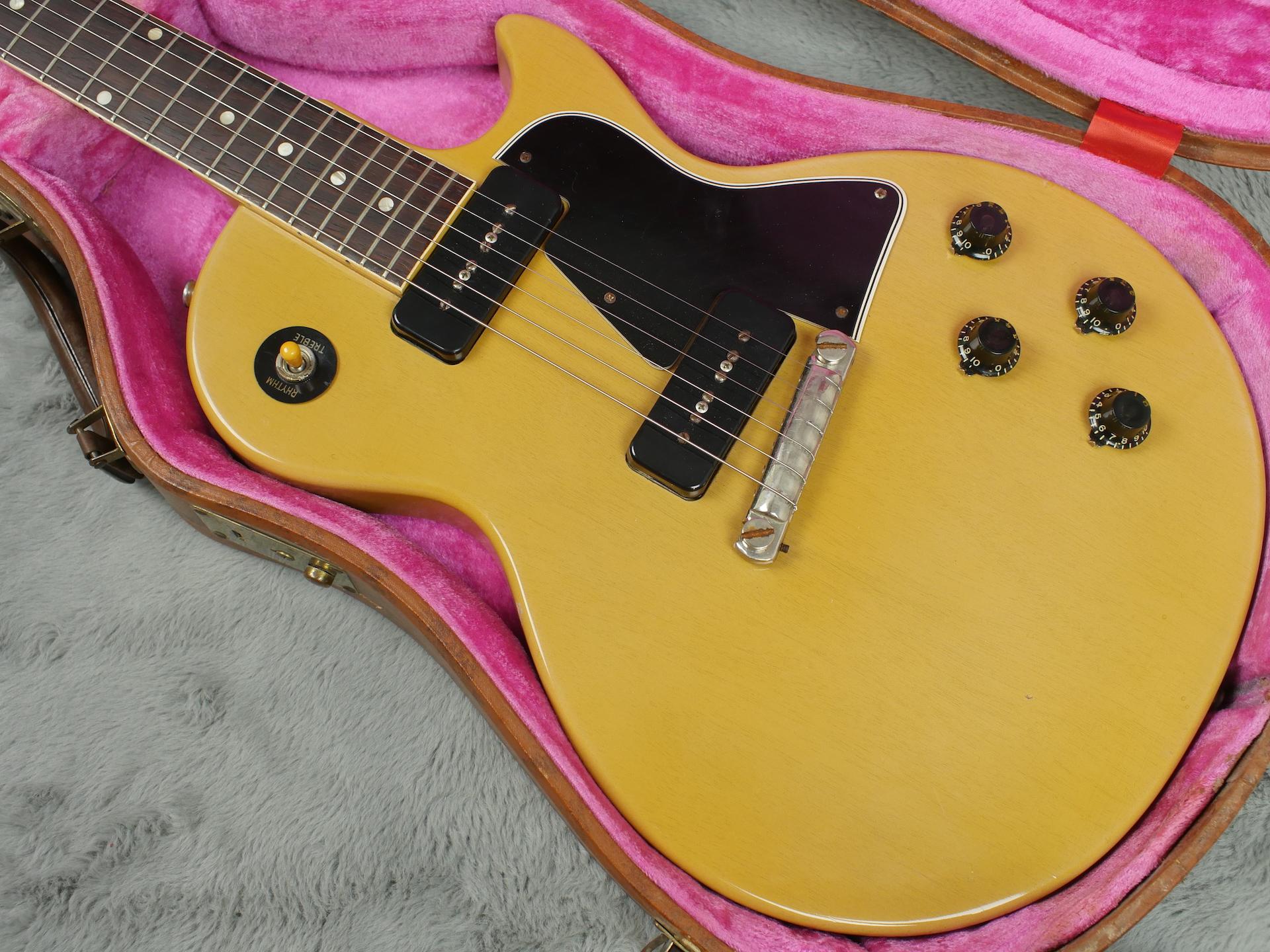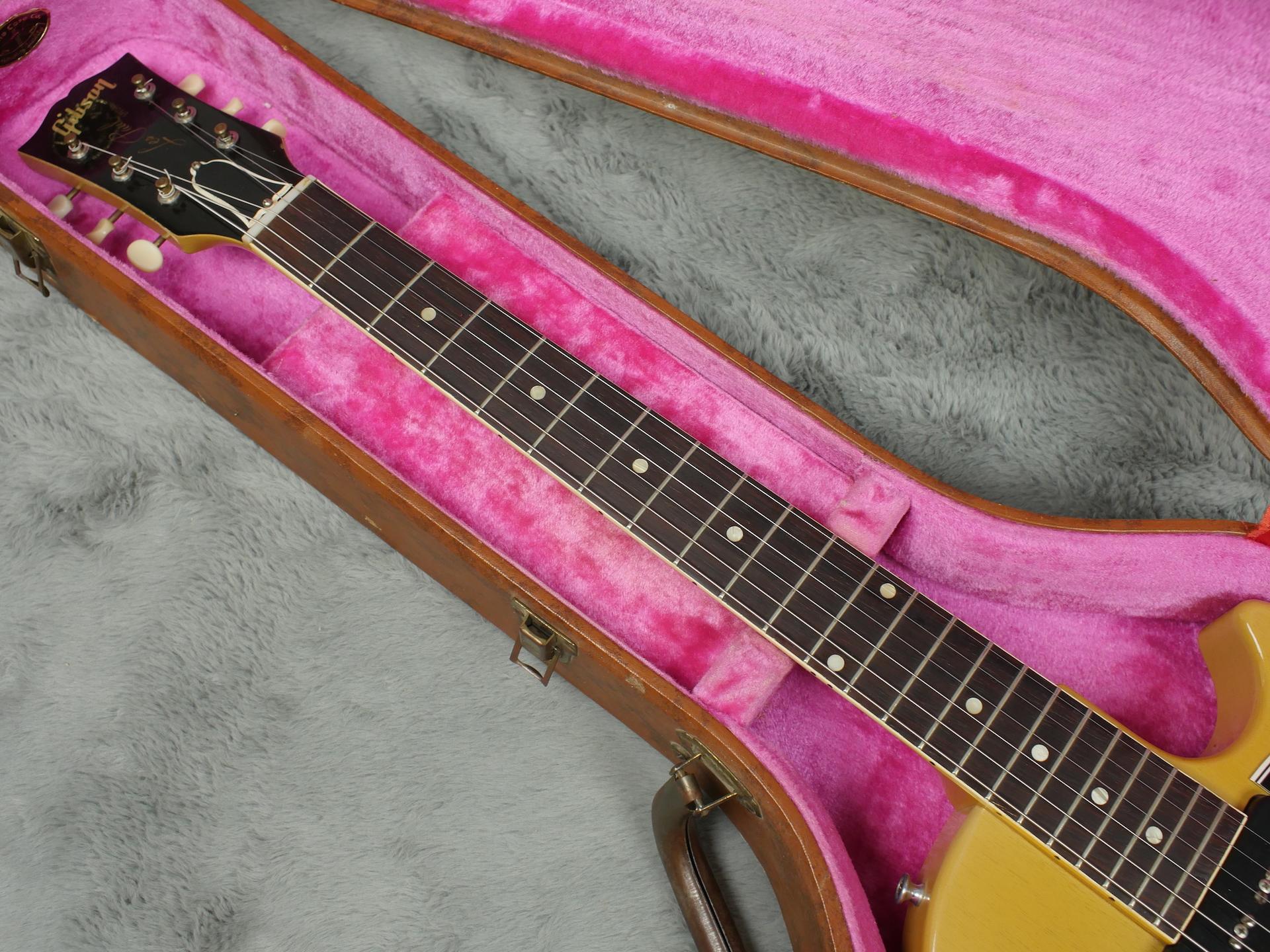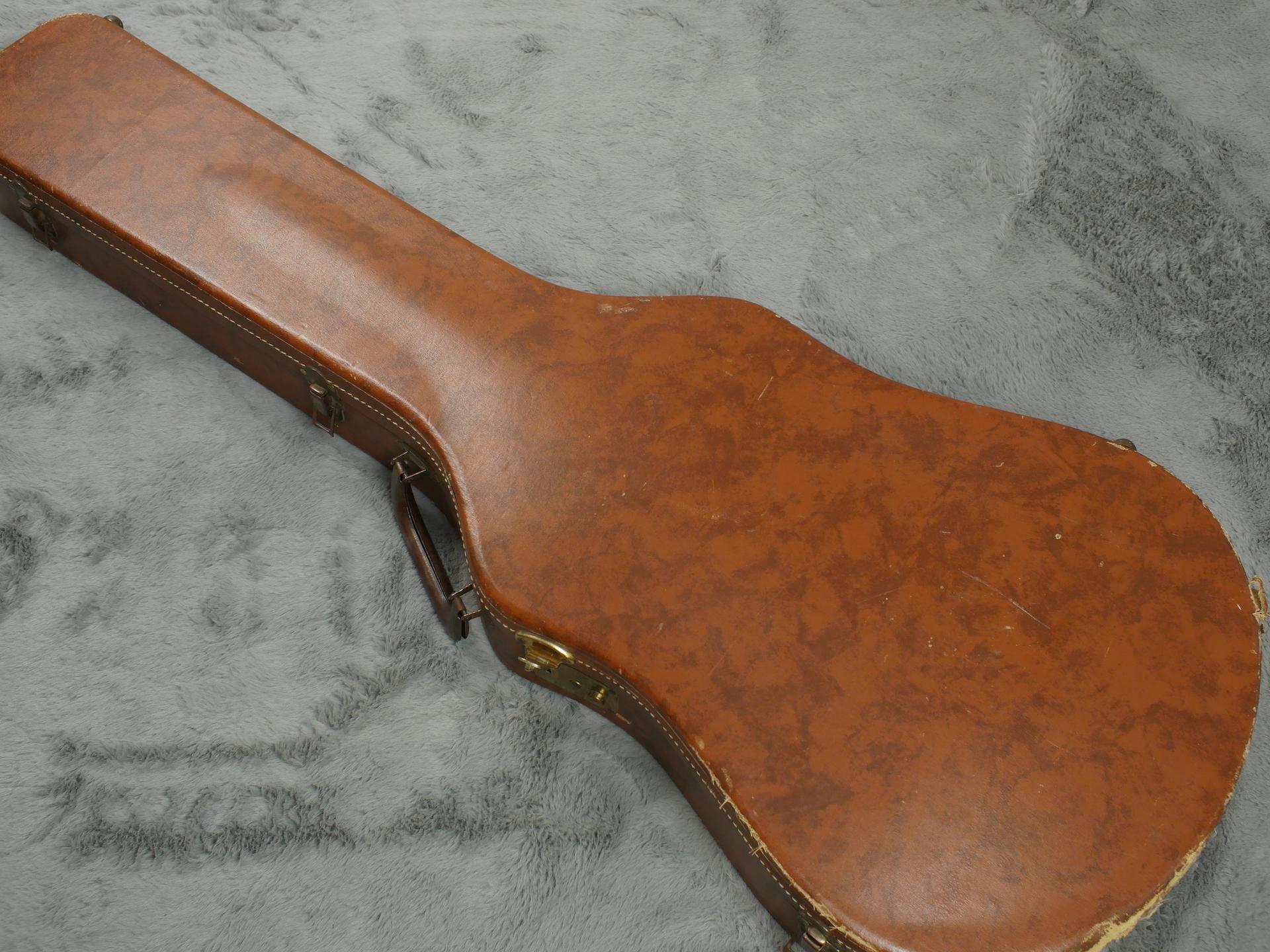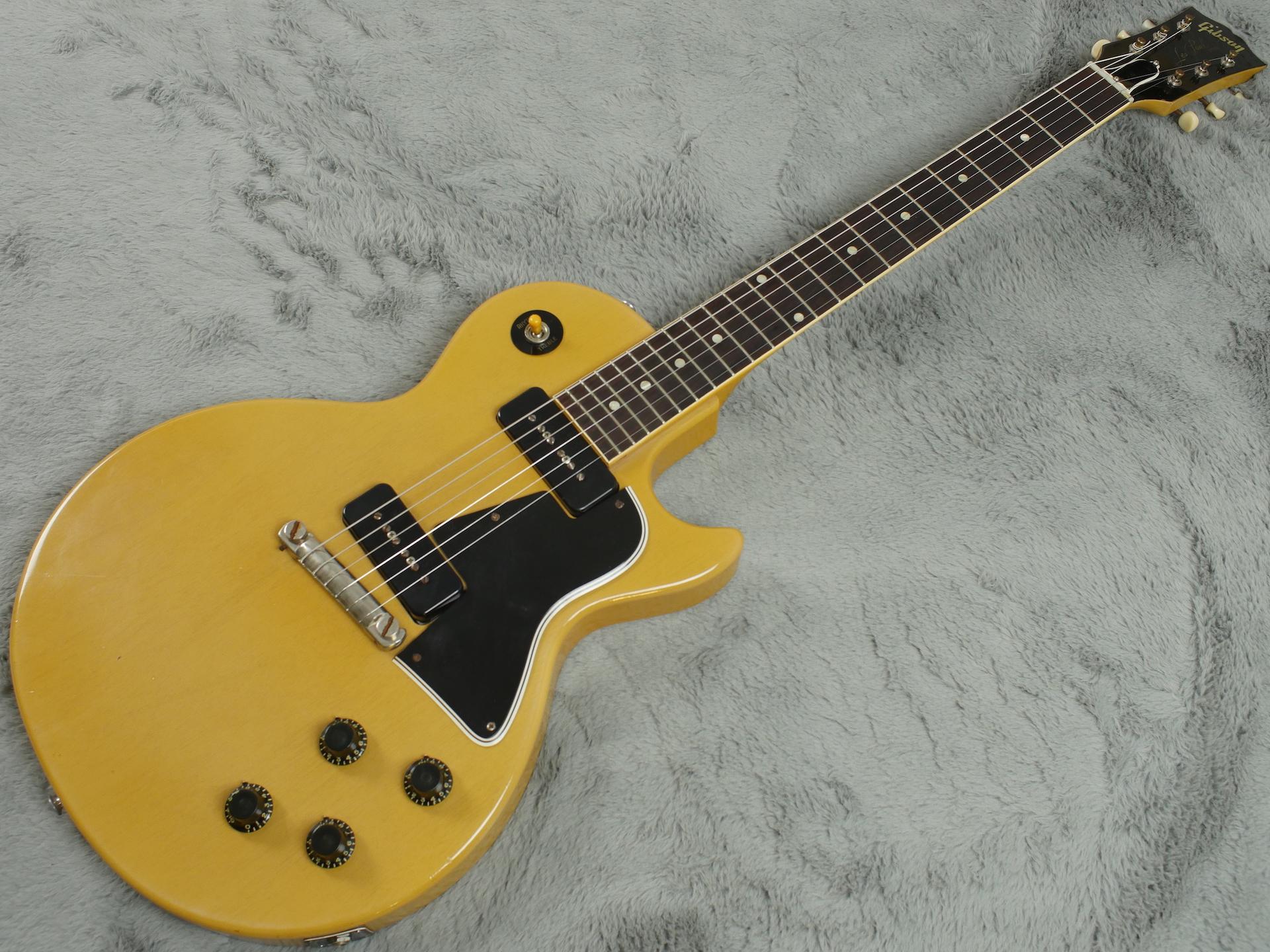 Roll over the image to zoom in
At A Glance:
Model: Les Paul Special
Year: 1957
Finish: TV Yellow
Modifications: None
Repairs: None
---
Case: Correct Brown Stone 5 latch harshell case
Fingerboard: Rosewood
Tuners: Correct Kluson Single Line
Pickups: 2 x Correct P90
Hardware: Correct Nickel
Neck Profile: Chunky C
Pots: 4 x Correct 500k Centrelab
---
Why is this rare…? We have had an awful lot of 50's LP TV Specials through our doors here as they are one of our favourite guitars and a bit of a bargain in the vintage guitar marketplace we think. A lot of these have been all original too so what makes this one so special?
The reason it is rare is because it is near MINT. It is one of the nicest we have ever had and a gleaming example that hasn't had the case nicked by the parts monkeys looking for Burst cases to sell for £2k plus.
The vast majority of 50's LP Specials we have have, have had varying degrees of player wear, especially on the back of the neck where the TV yellow finish is the most vulnerable. This has none of this and is a rare example of what one would have looked like when it was just a few years, or even months old. There is hardly a mark on it anywhere and save for just a few minor dings and a very small amount of checking, it could easily be described as MINT.
Have a look at the many detailed pictures in the gallery section, take a peek for yourself, then try to find another this clean, still with it's 5 latch brown case for under £10k.
All solder joints are totally undisturbed, in fact even the cavities are amazingly clean (see pics). The fretboard has zero wear and the frets show very little if any, sign of use. Don't let this fool you though, the reason that it has not been played much is not because it does not play well, in fact this is very far from the truth - it has a great, low action and plays brilliantly all up and down the fingerboard. There are no dead spots and no fretting out. The classic, chunky neck fits like a large, warm glove in your hands too!
Both pickups are very strong and evenly matched with healthy, powerful outputs and can growl or provide soft mellow blues tones at a turn of a dial. We do like these guitars, always have done and think they should in theory, sell for a lot more than they do.
Come down, strap it on, plug it in to our full Marshall stack, stand back and be amazed about how much vintage goodness you can get from a Les Paul made in one of Gibson's glory years, at such a reasonable price…
Availability:
Out Of Stock
Add To Your Wishlist
Send to a friend
Recommend this to a friend by entering their email address in the box below.