1957 Gibson Les Paul Standard Goldtop darkback + OHSC
1957 Gibson Les Paul Standard Goldtop darkback + OHSC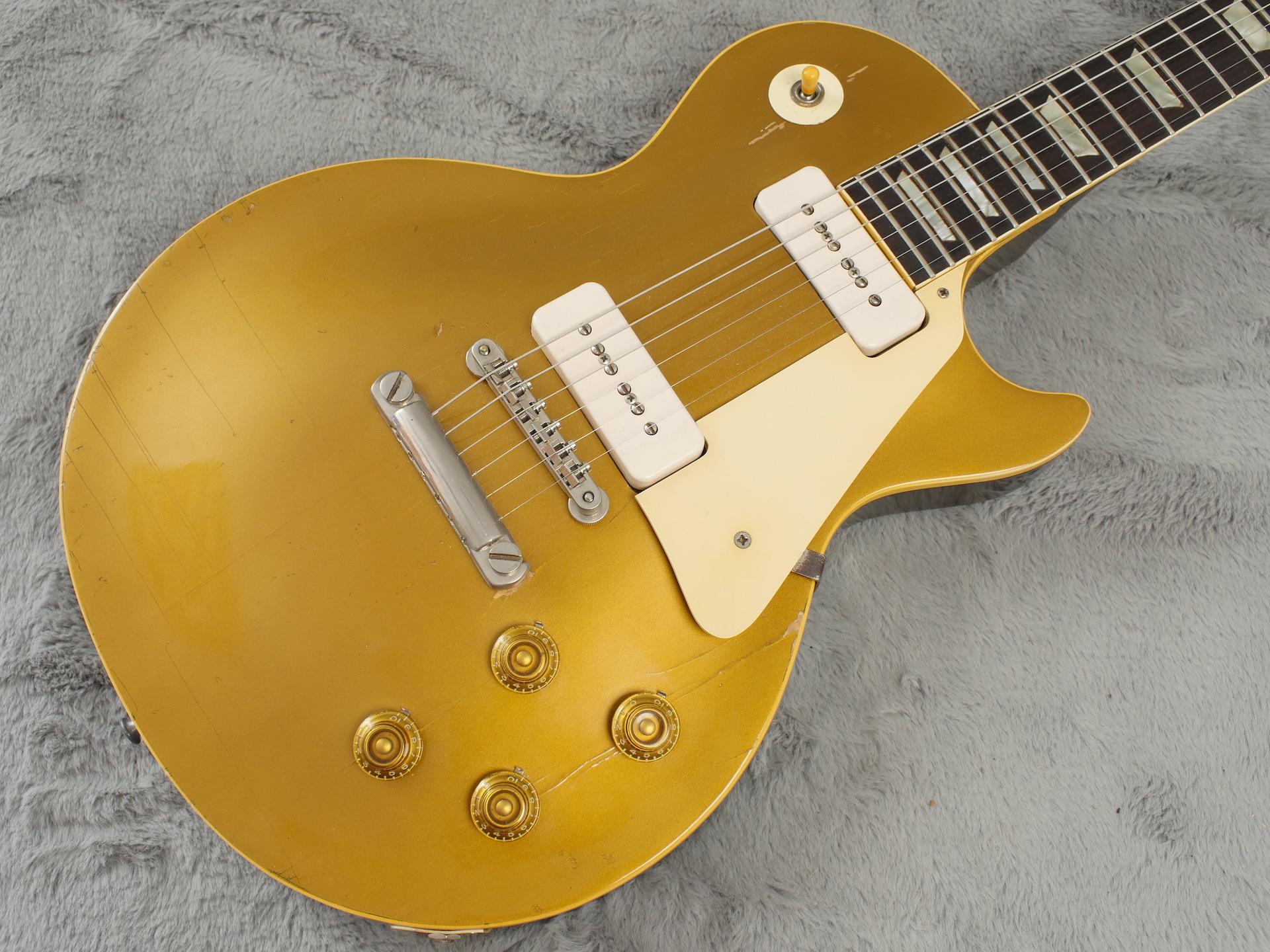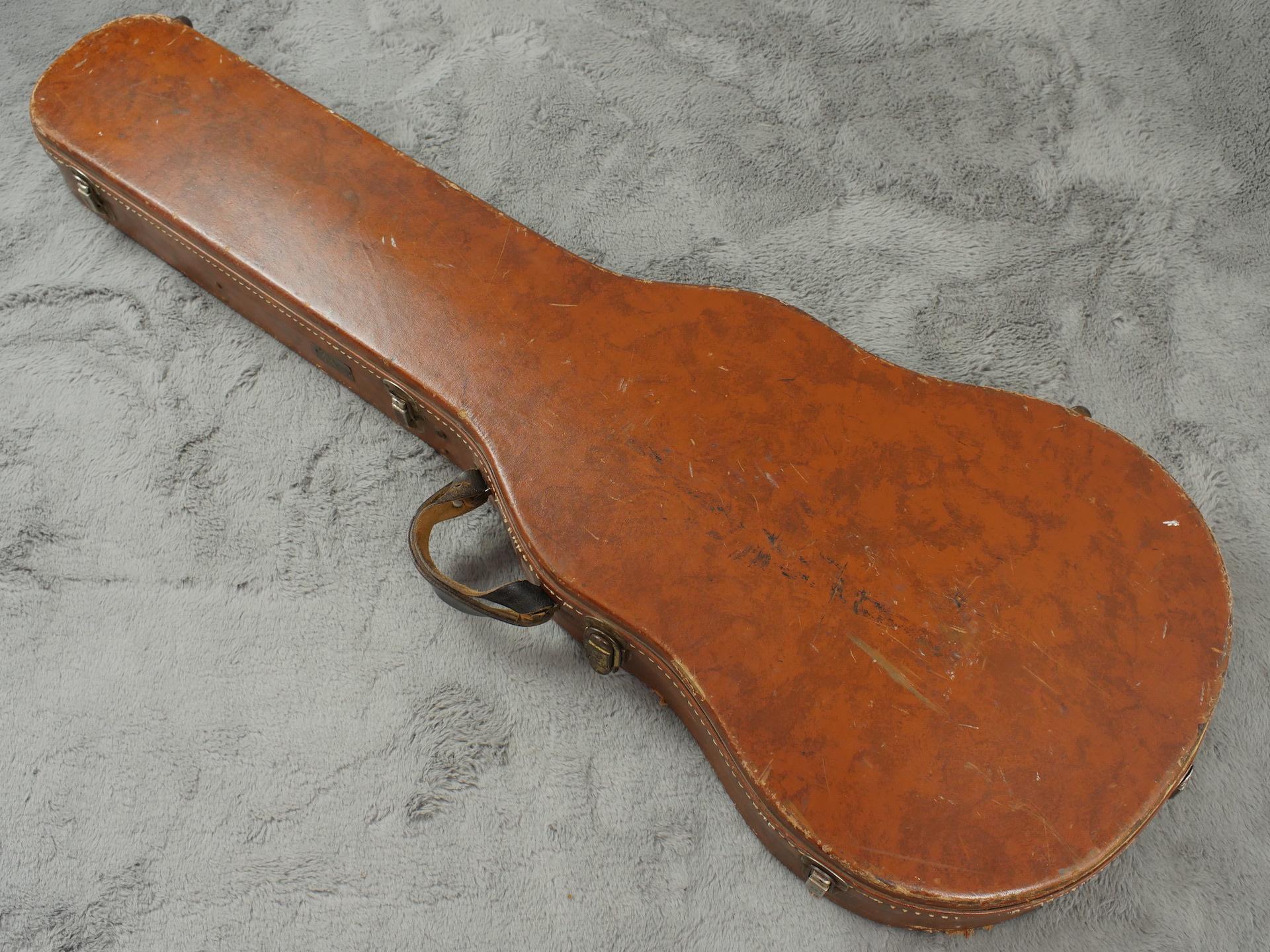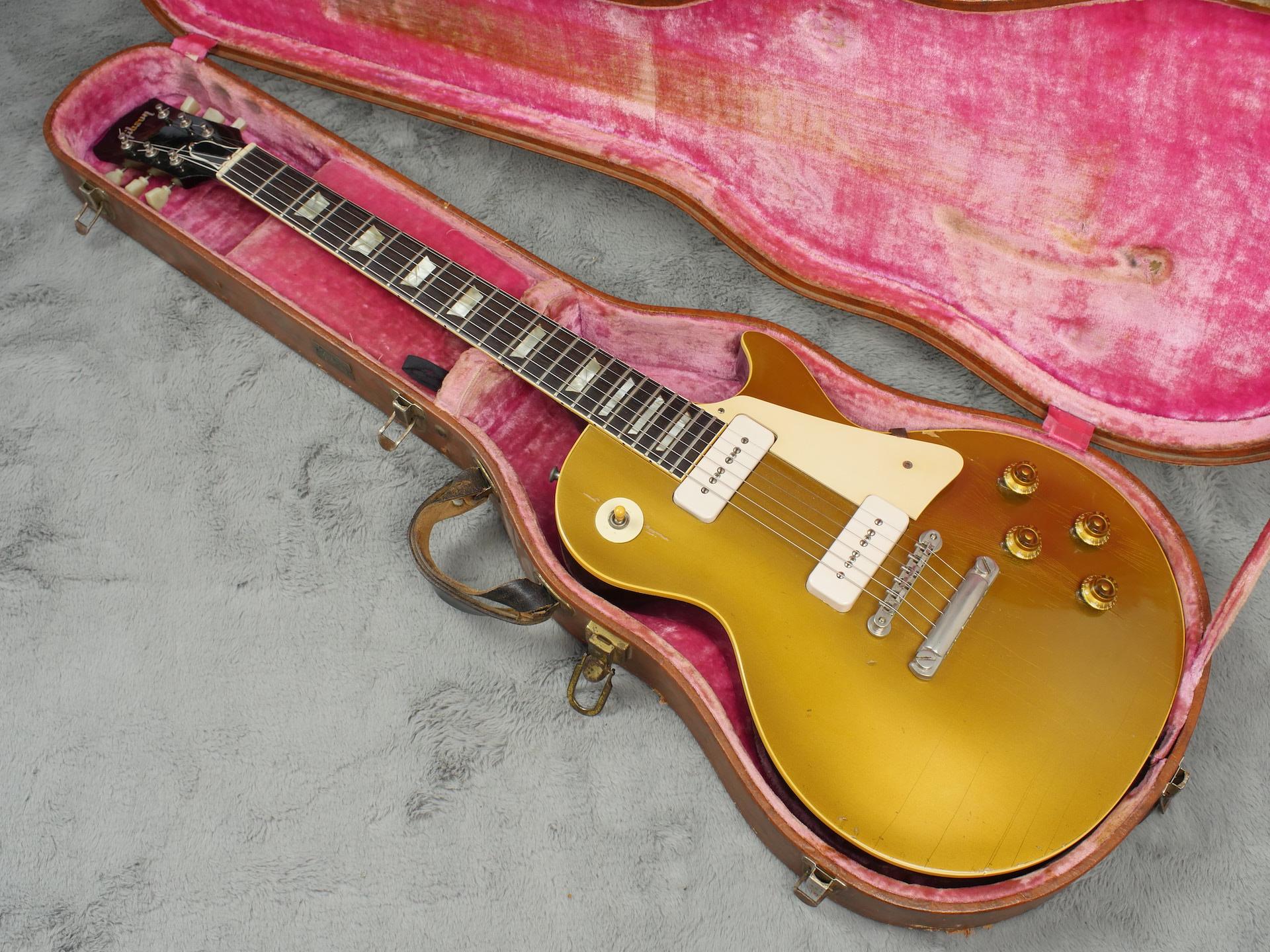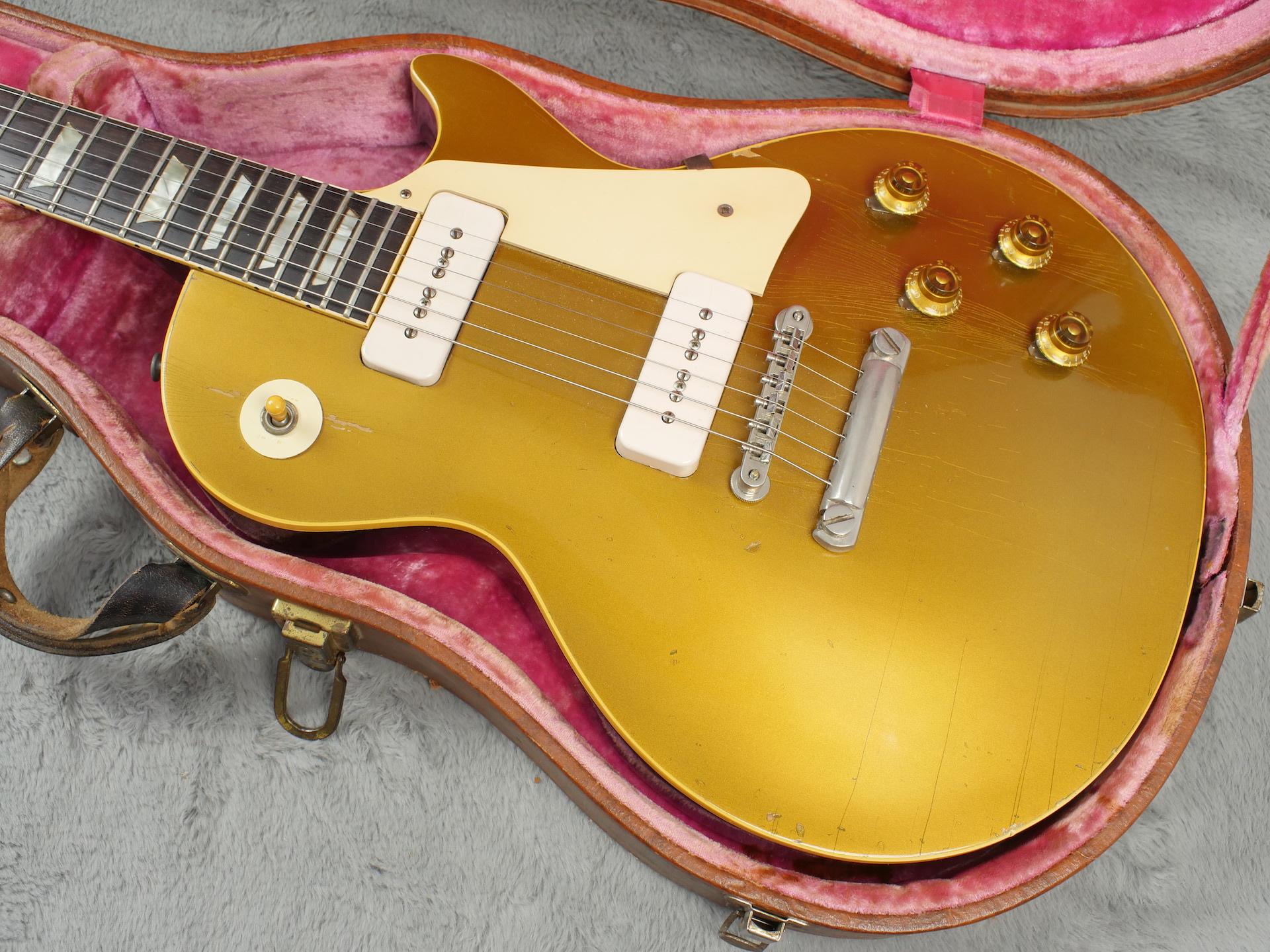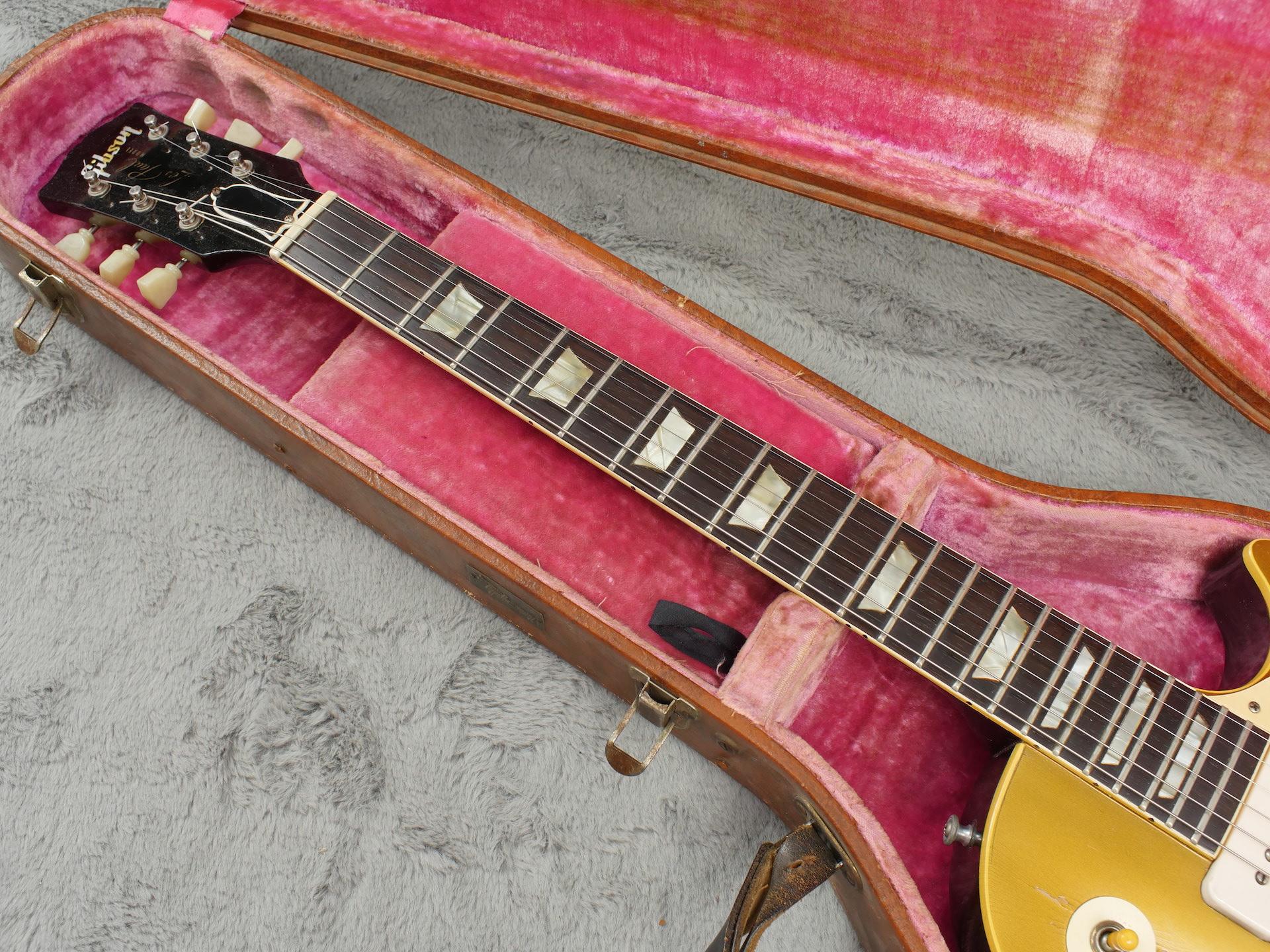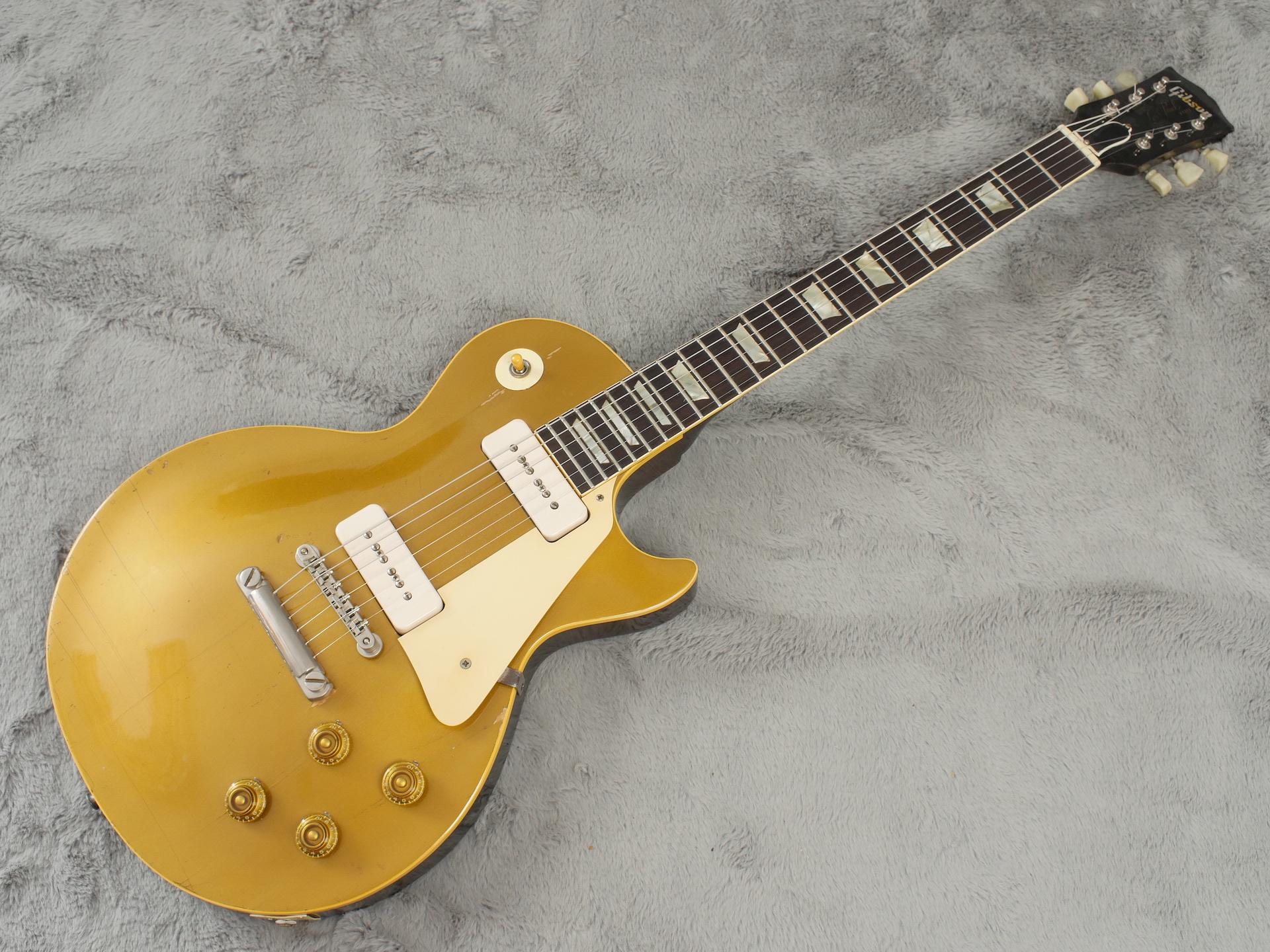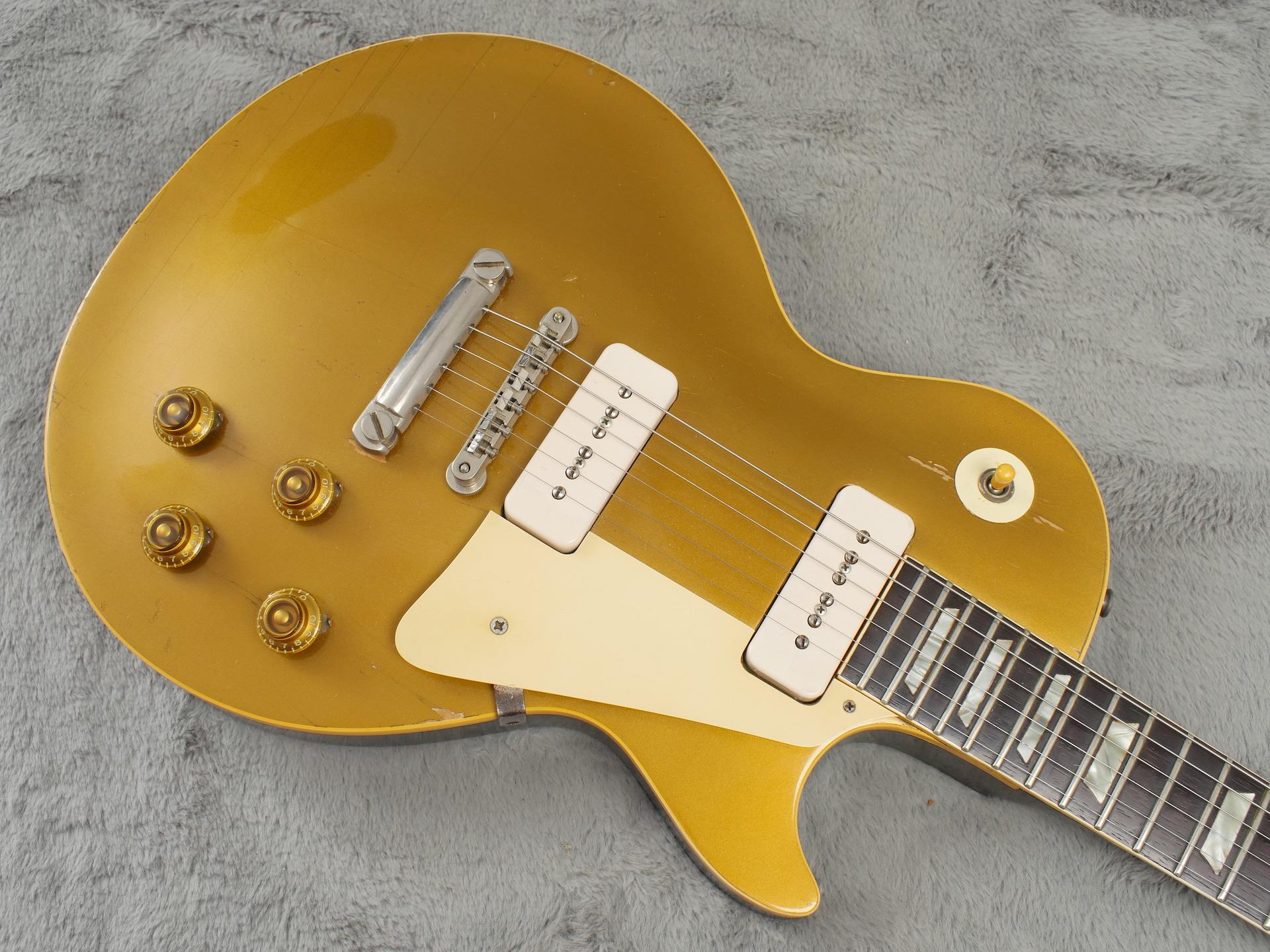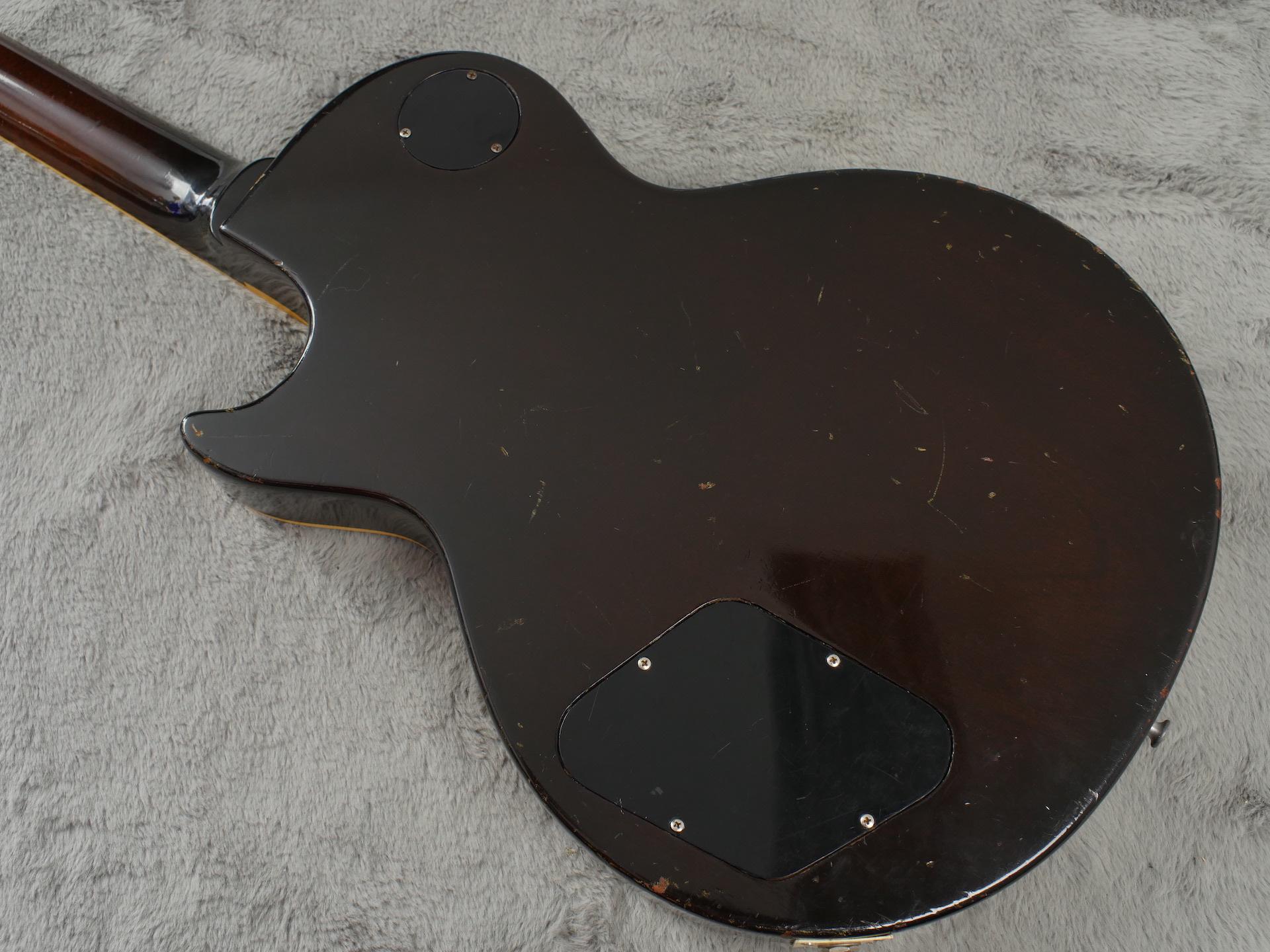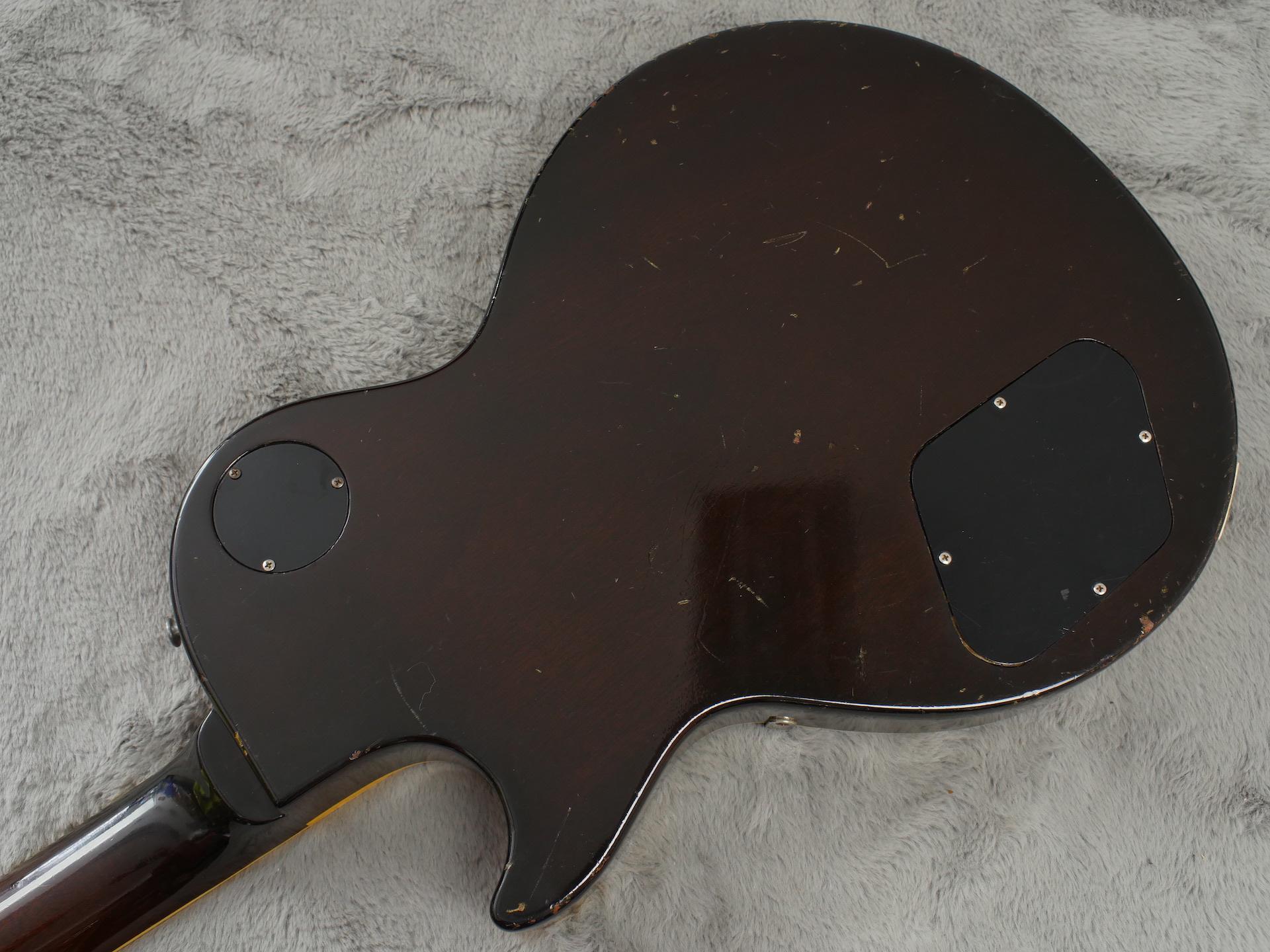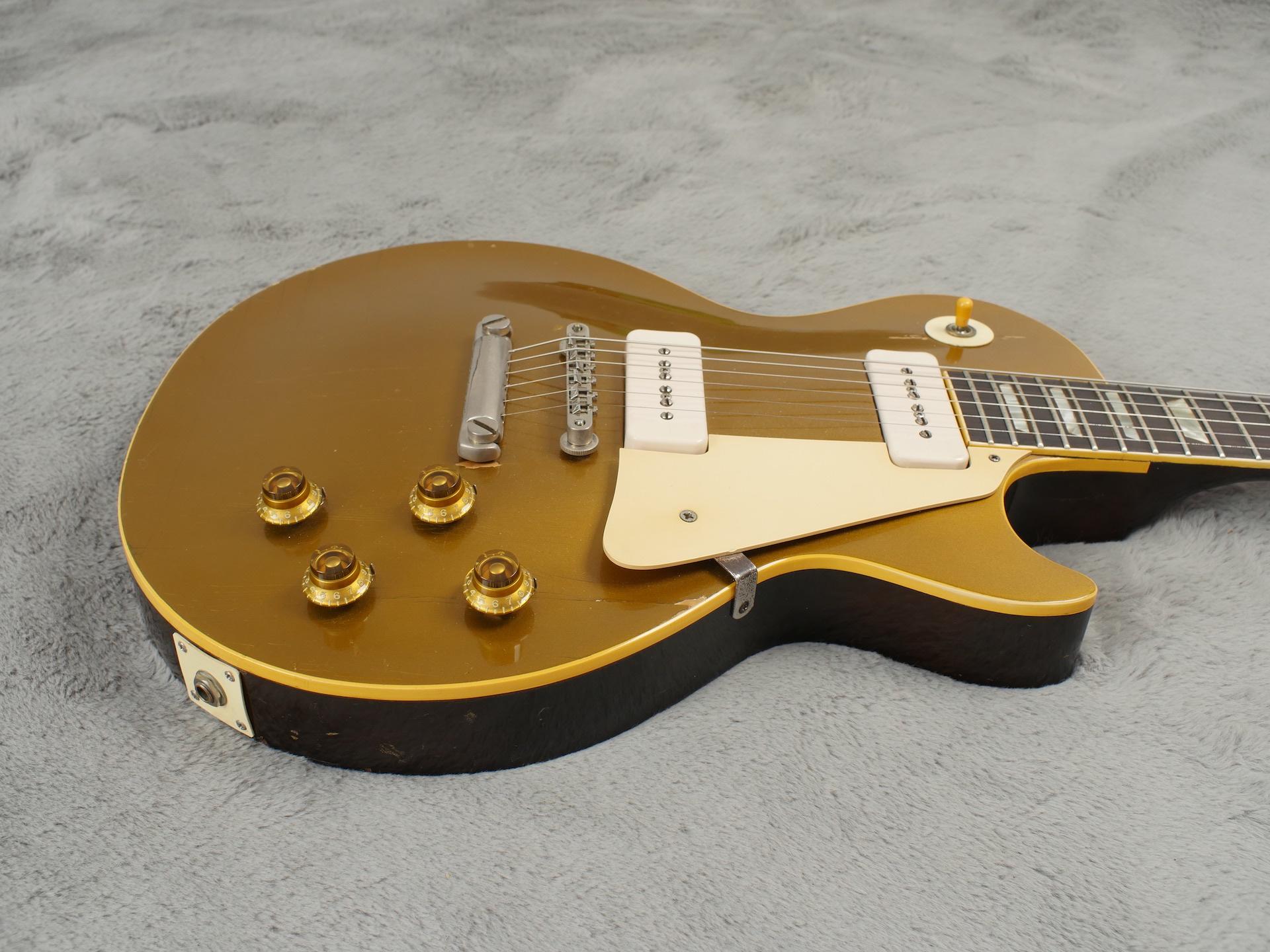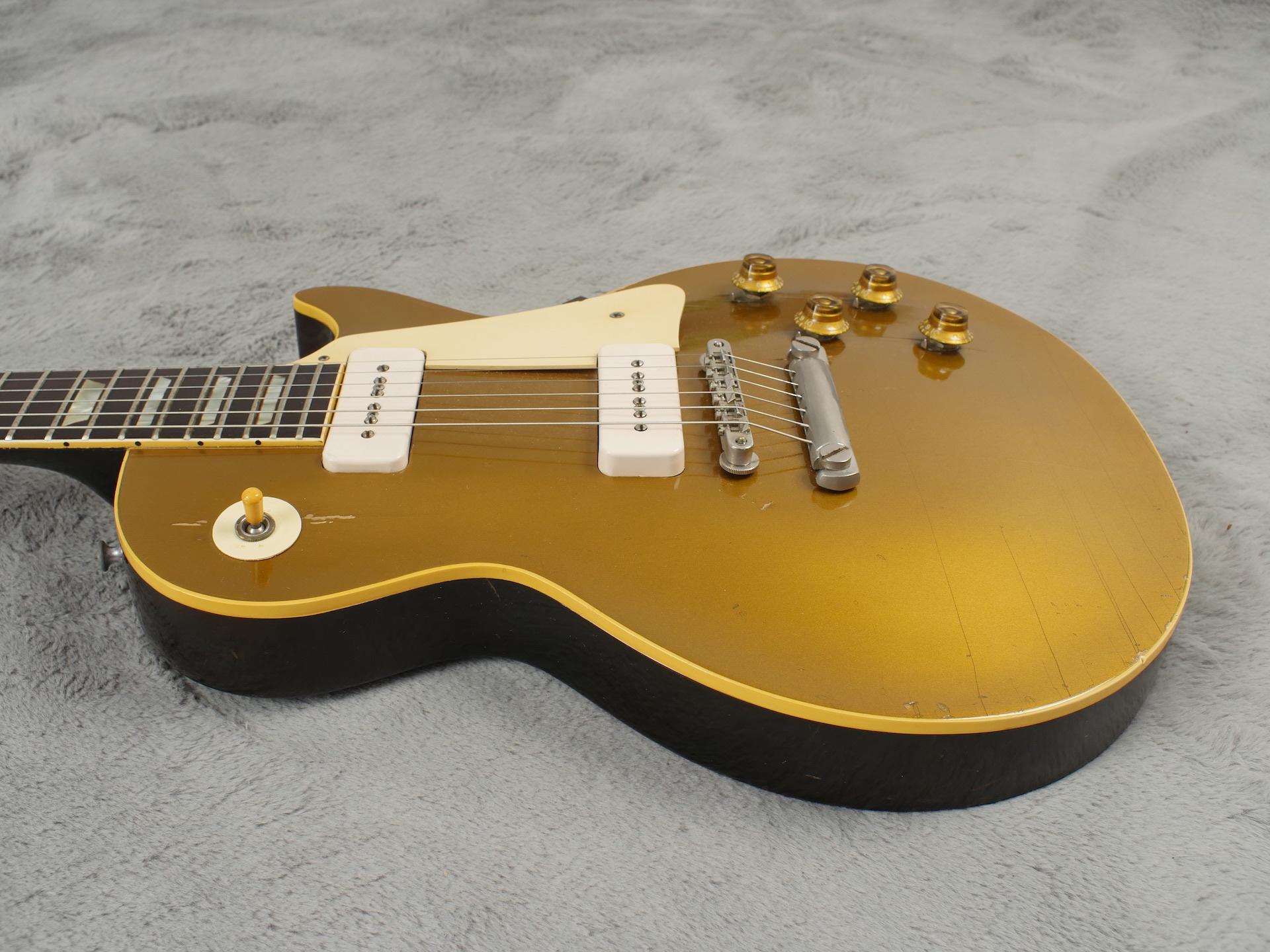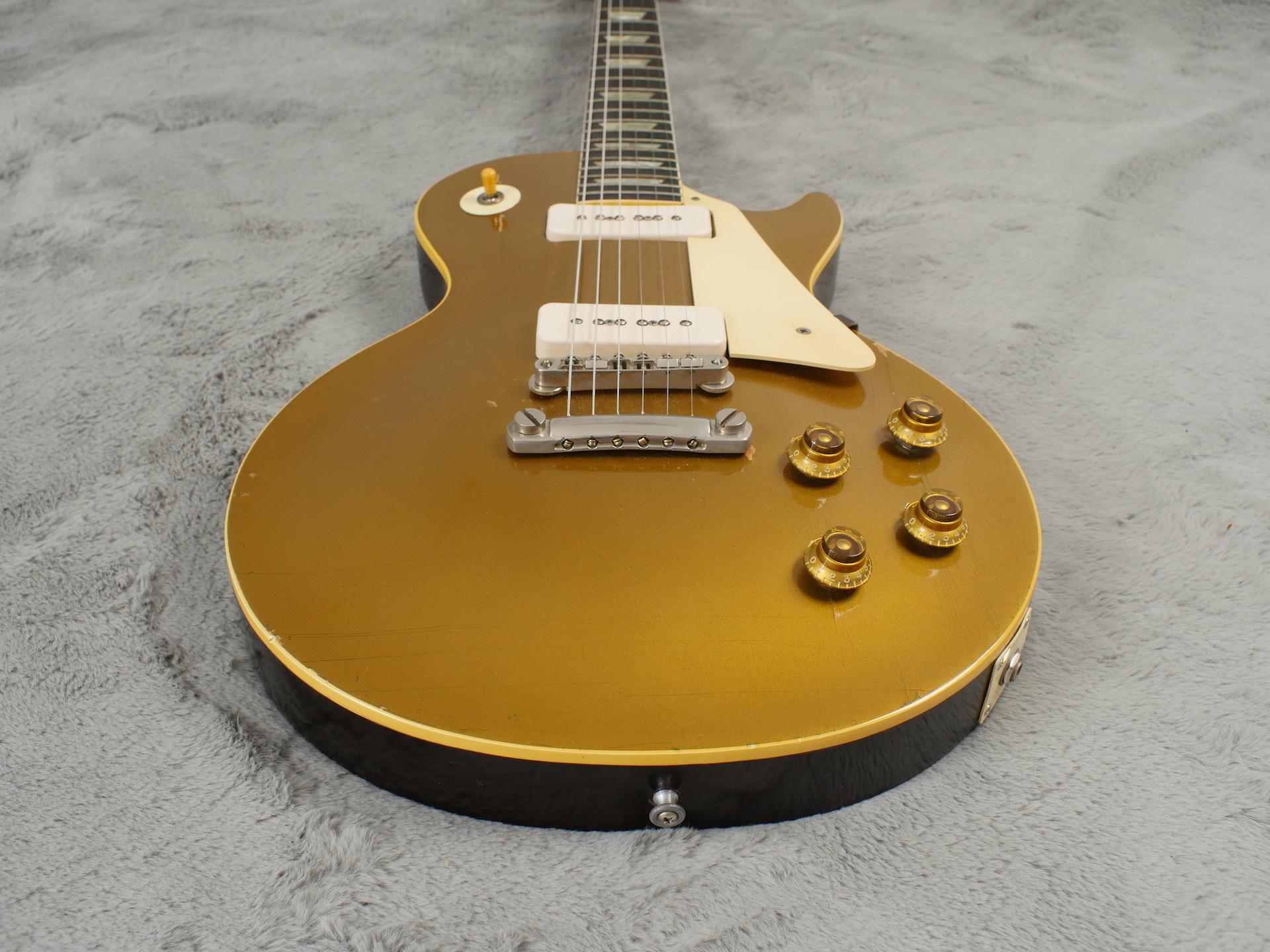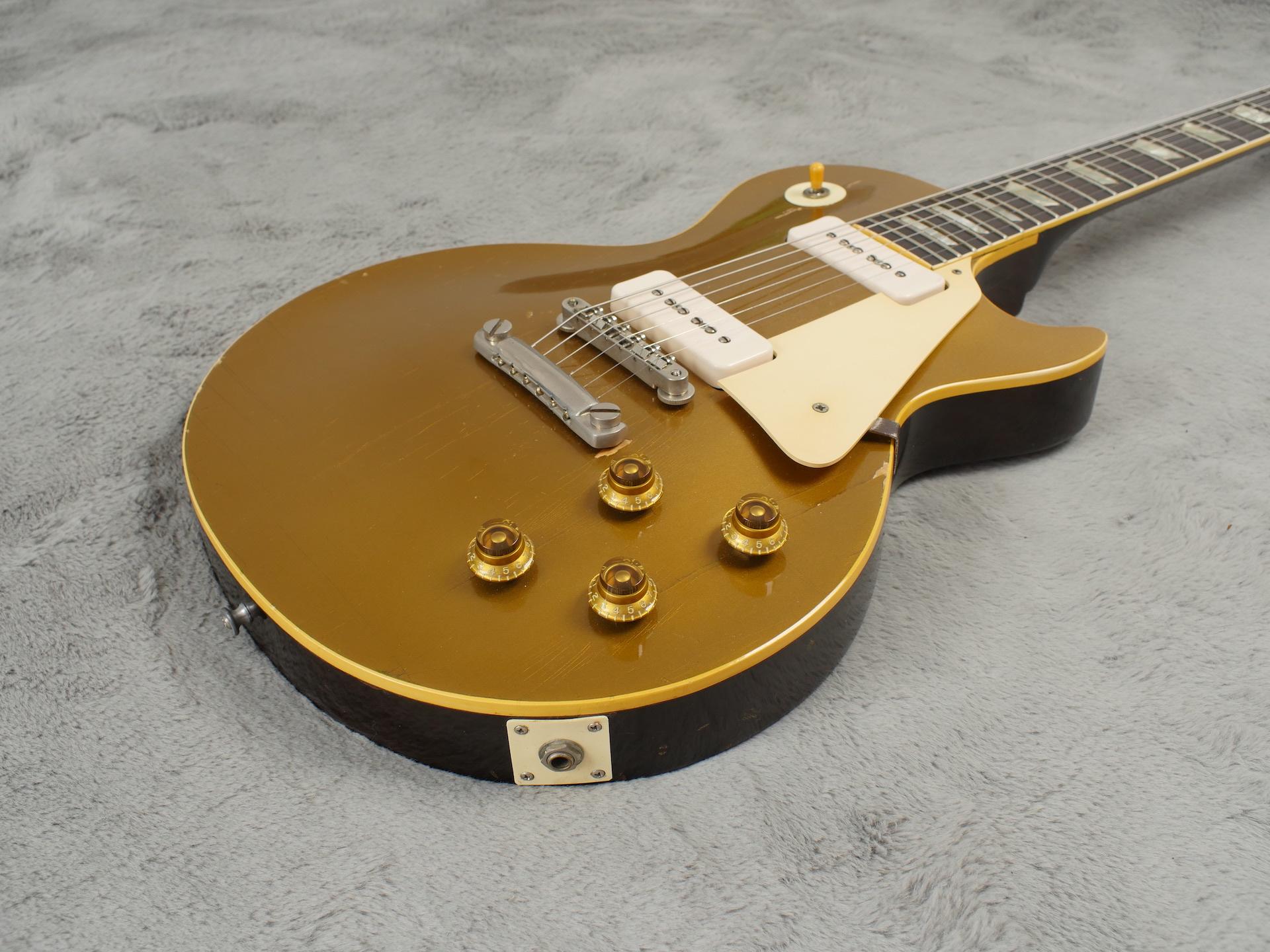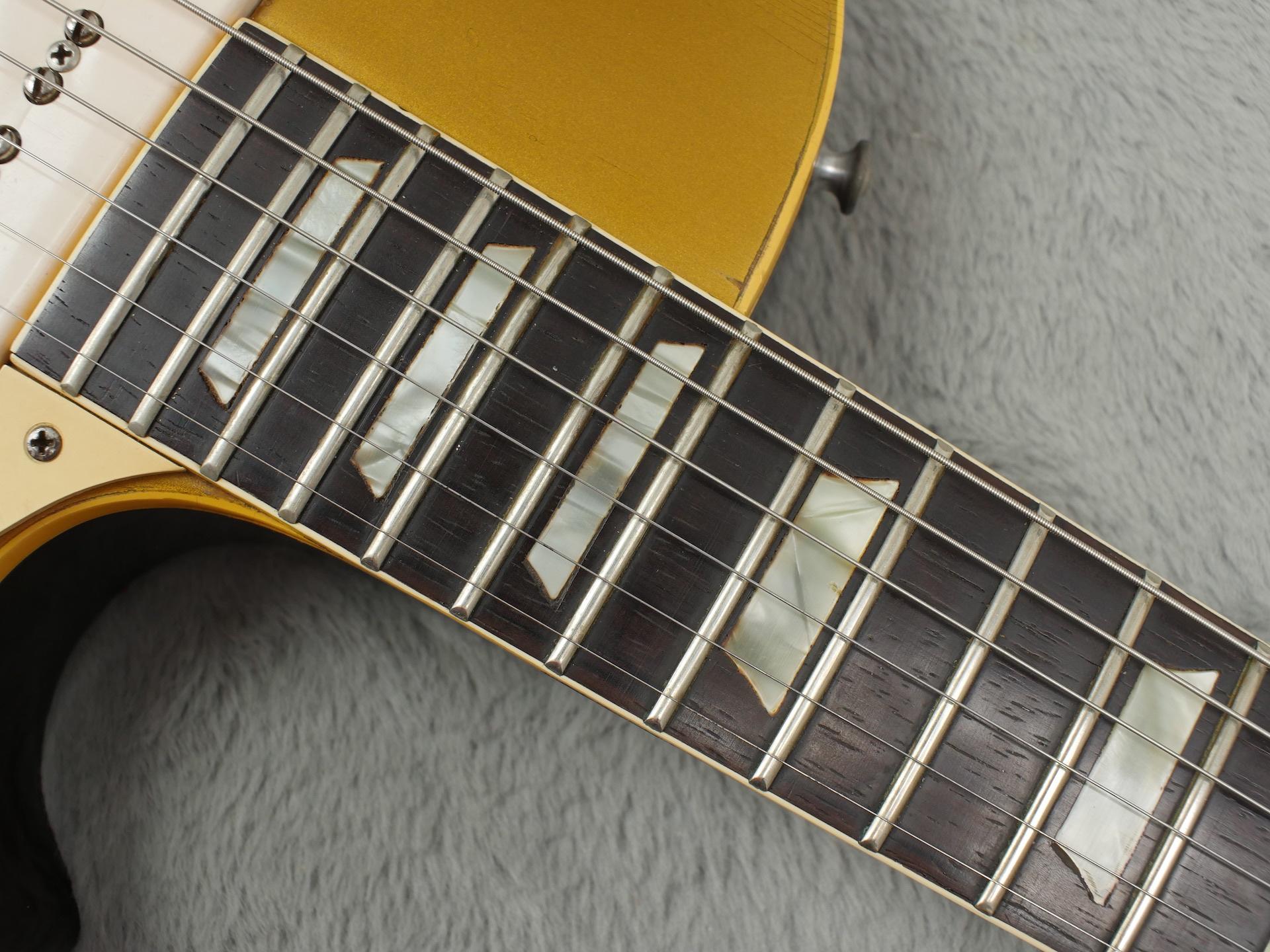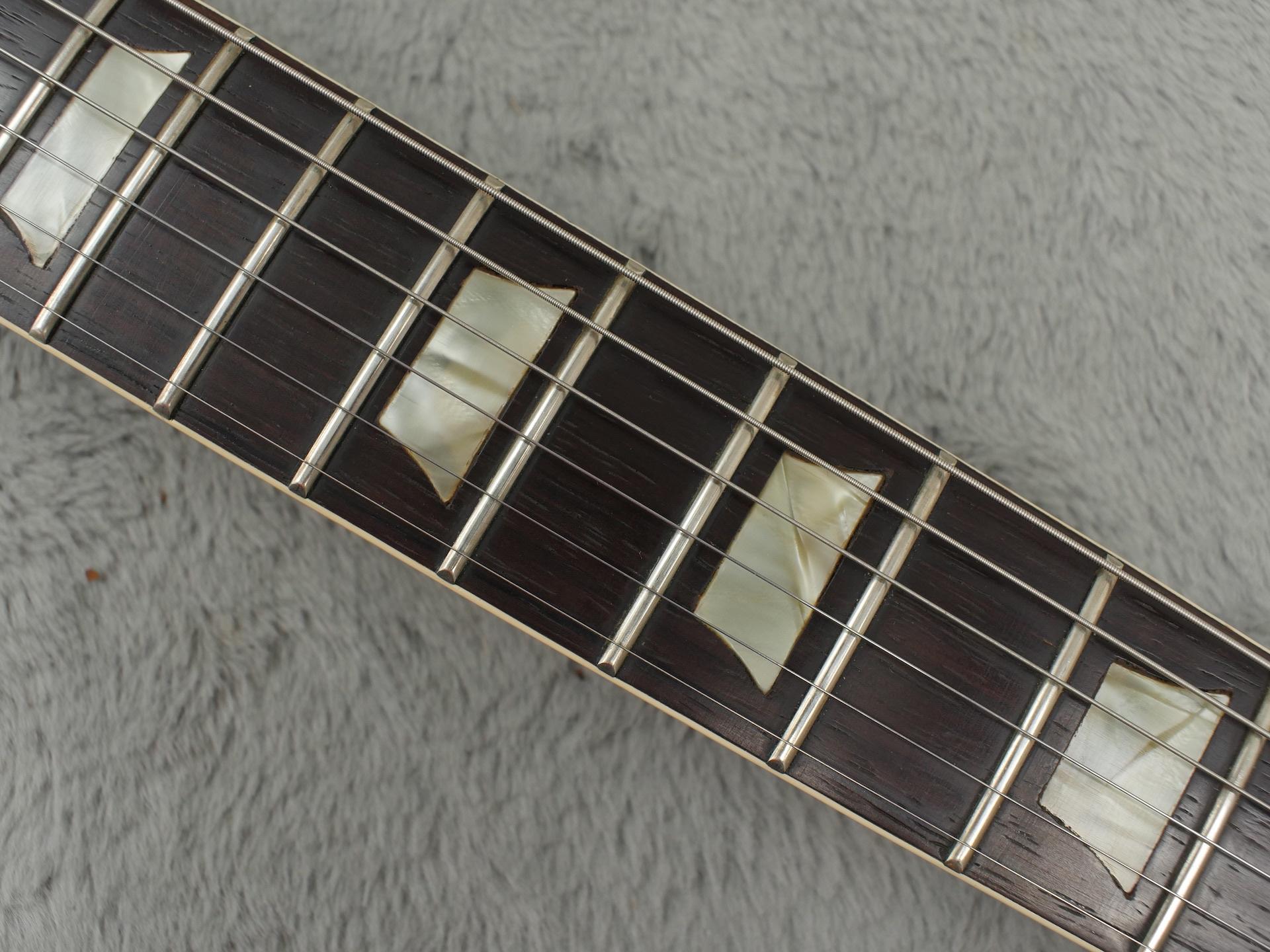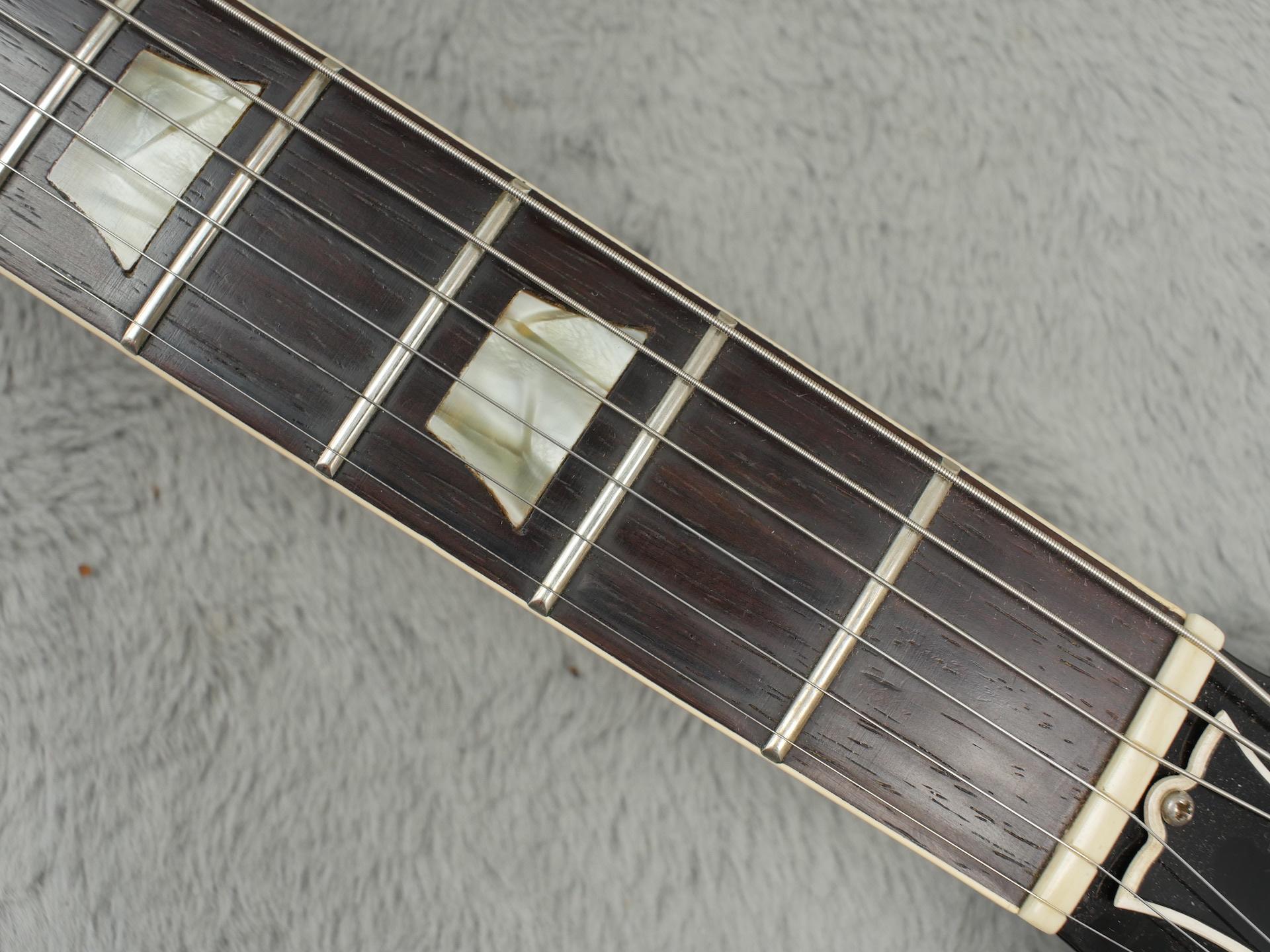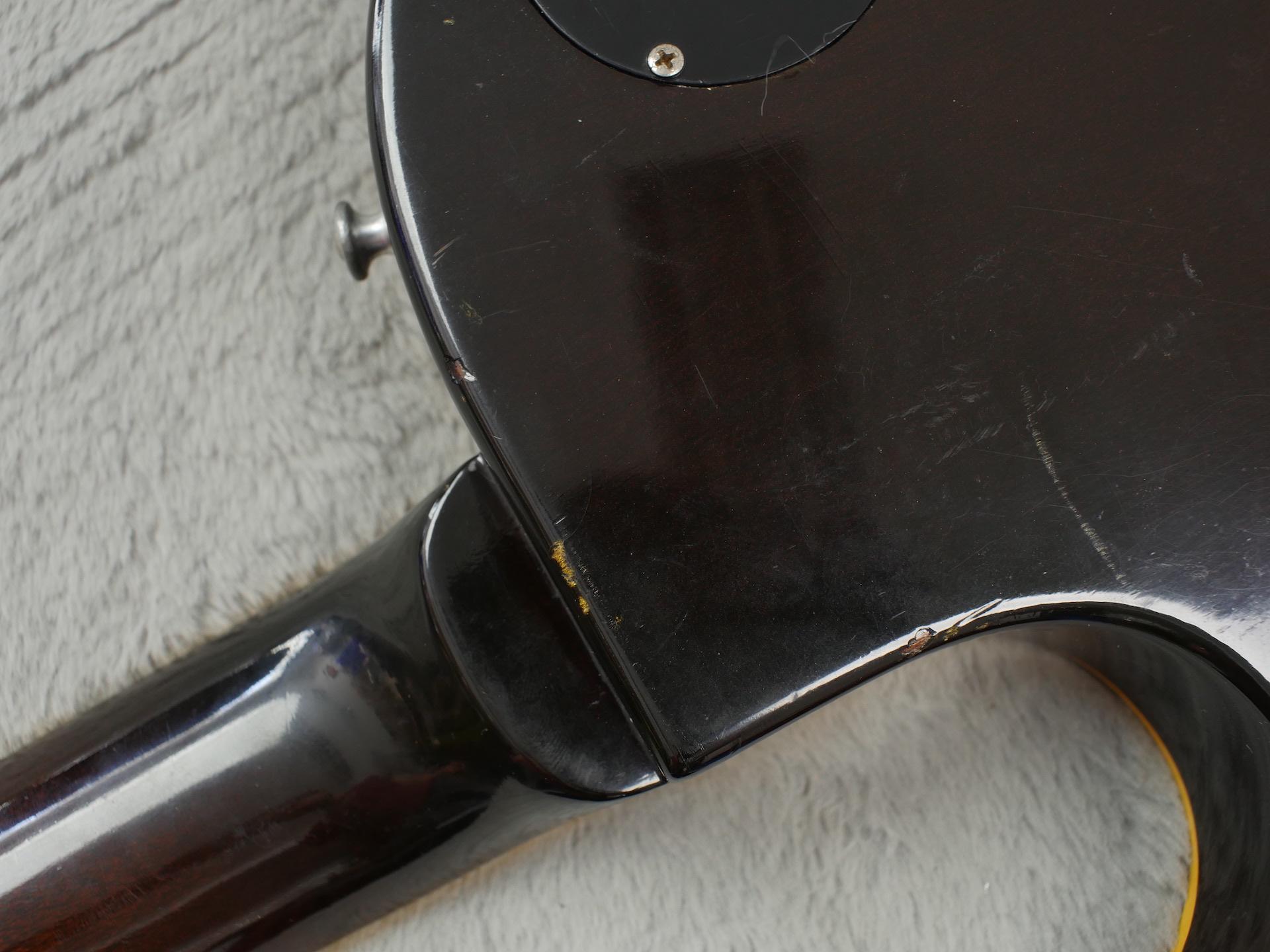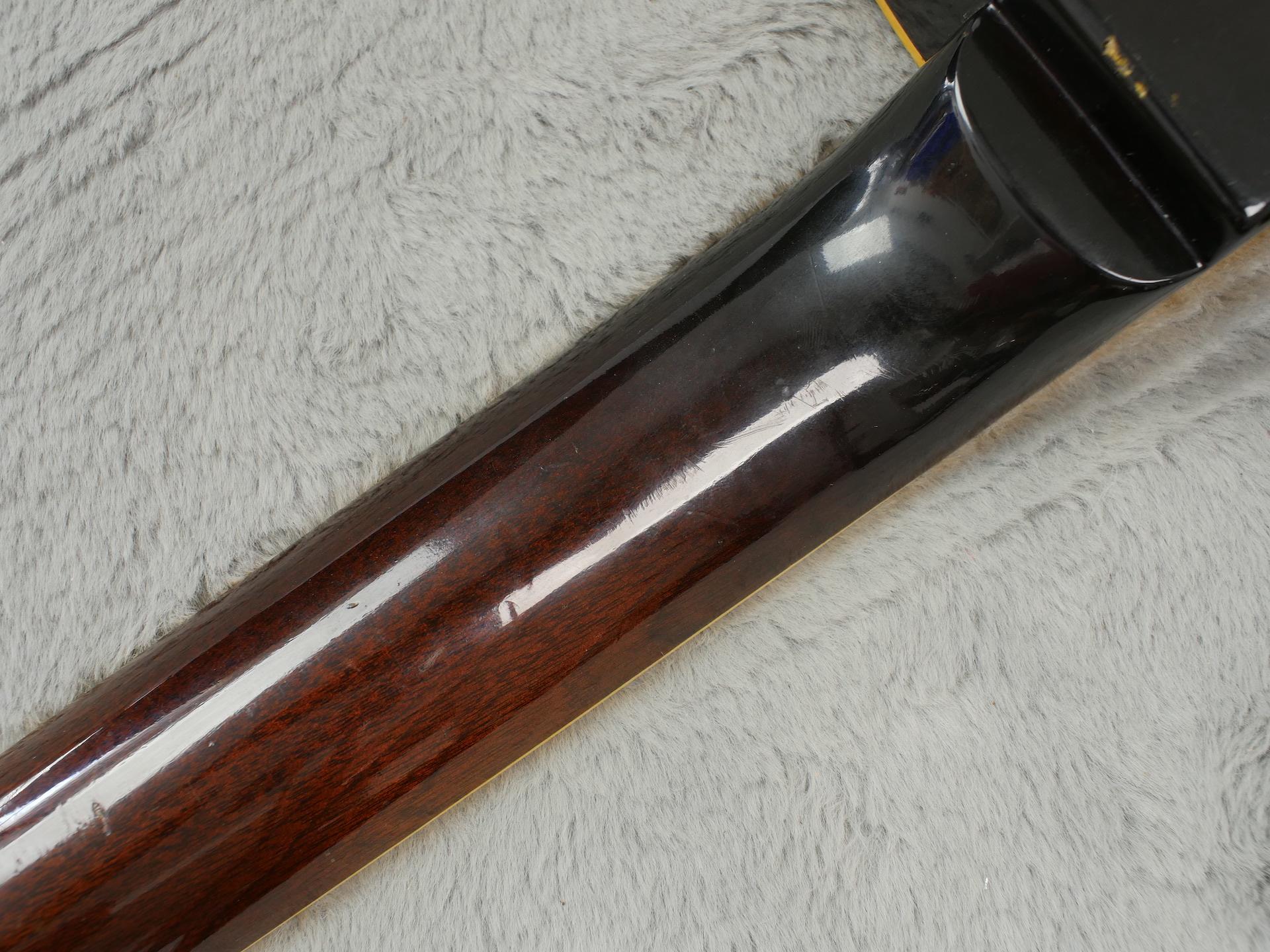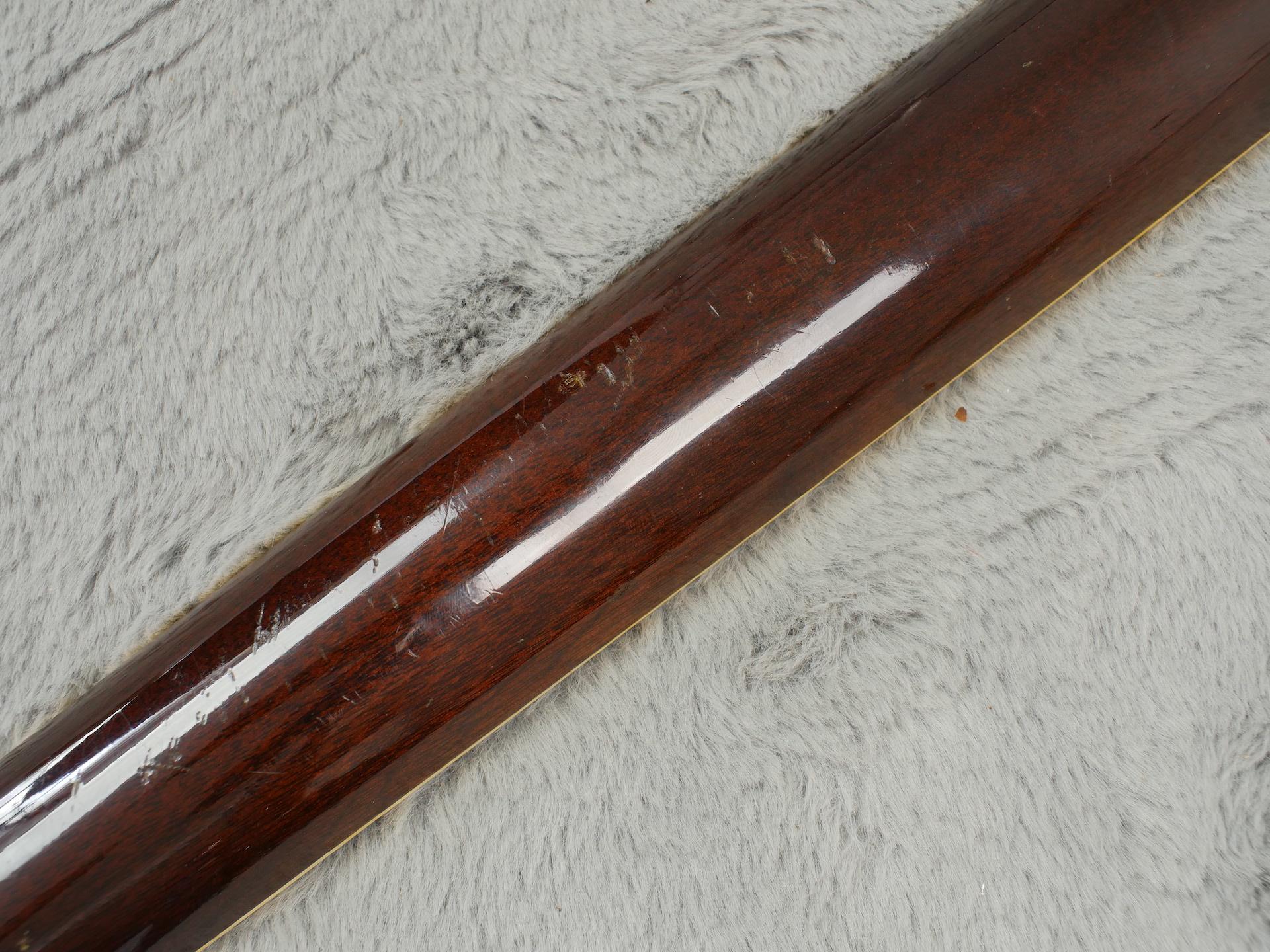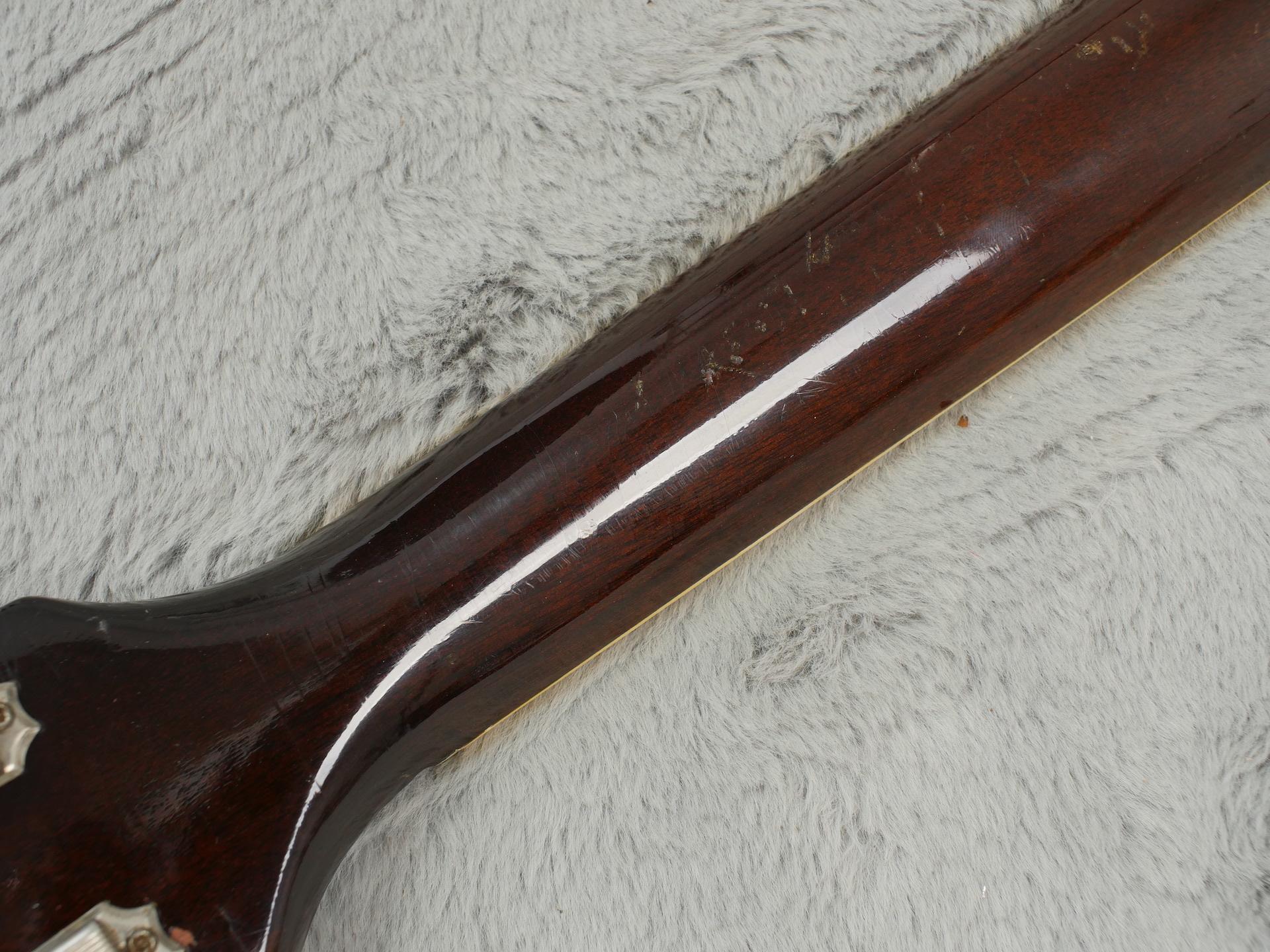 Roll over the image to zoom in
At A Glance:
Model: Les Paul Standard
Year: 1957
Finish: Goldtop
Modifications: None
Repairs: Different tuners at some stage, holes dowelled and re-drilled. No sign of extra screw holes
Weight (kg): 4.08
---
Case: Correct Brown Lifton hardshell case
Fingerboard: Rosewood
Tuners: Correct Kluson Single line
Pickups: 2 x Correct P90
Hardware: Correct Nickel
Neck Profile: Medium C
Pots: 4 x Correct 500k Centralab
---
There is definitely a touch of the Midas about this beautiful, 1956 spec, early 1957 Gibson Les Paul Standard Goldtop.
Developed by Ted McCarthy in 1953, the Tune-o-matic bridge was first seen on the Super-400 before making its way onto the Les Paul Custom when it was introduced in 1954. Designed to improve tuning stability and aid the intonation, this innovation was added to the Les Paul Standard in the autumn of 1955, replacing the wraparound tailpiece that has been. feature of the guitar from two years previous.
On first opening the case, the first thing that strikes you about the guitar is the colour of the glorious gold top. This guitar was bought by the previous owner in The Netherlands in 1983 and stayed in his possession until he brought it to us so for all intents and purposes, this is an uncirculated instrument. As you can see from the pictures, the gold has chipped off a little around the selector switch, under the stop tail and near the binding on the lower bout. Having said that the colour has retained it vibrancy and hasn't greened. 
What makes this guitar noteworthy is the glorious and desirable dark back. Dark backs started to appear in 1956 and there are various theories about why and how they originated. The most popular ones being they were used to hide minor grain or finish flaws, at the same time, they were phasing out out all gold Les Pauls, probably due to dealer complaints of premature wear. This one, looks like it may have been destined to be an all gold but for whatever reason Gibson changed their mind and thankfully finished it as a dark back, before it left the paint area and before it's final assembly.
The dark back finish has retained its shine, surviving with only a few minor bumps. and a few lacquer checks by the back of the headstock. 
The fretboard is in great shape. The neck was refretted by Piet van den Brink. The guitar had some different tuners at some stage but work was carried out to replace the originals, by Hans Moust Breda, which has been done exceptionally well, without any extra screw holes visible. 
Electrics are in perfect condition with totally undisturbed solder joints on all the pots, switch and pickups. Both pickups have strong outputs that are evenly balanced and sing or bite with as much creamy goodness as you could wish for.
The plastics are so bright on this guitar its difficult to come to terms with the fact that they are nearly of pensionable age. The nickel part too is in fantastic condition with only some very minimal discolouration.
The guitar comes with its correct Lifton 5 latch case with an 'improvised' handle.
As you'd expect (or hope!) this guitar does sound as good as it looks. There is plenty of sustain evident even before you plug it in whereupon we are exposed to the sonic tour de force that is the vintage 50's Gibson P90 pickup. The neck pickup gives us that classic bluesy, ballsy tone without loosing any definition where as the bridge is snarly and powerful without any shrillness. 
Everyone has to play a Goldtop Les Paul at some point in their lives but ones like this don't come along very often in this condition. Don't let it get away.
Availability:
Out Of Stock
Add To Your Wishlist
Send to a friend
Recommend this to a friend by entering their email address in the box below.