1957 Gibson Les Paul Junior + HSC
1957 Gibson Les Paul Junior + HSC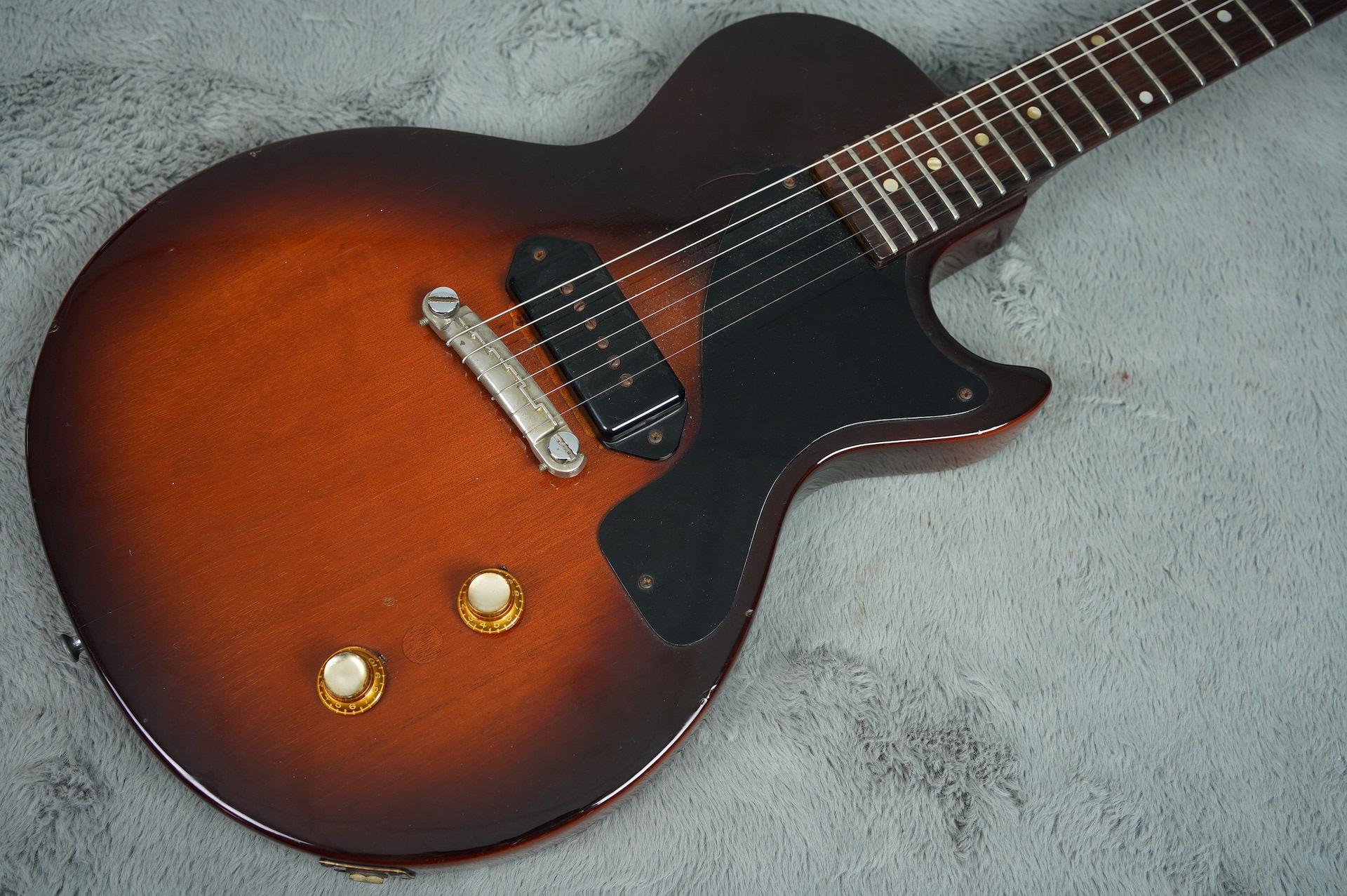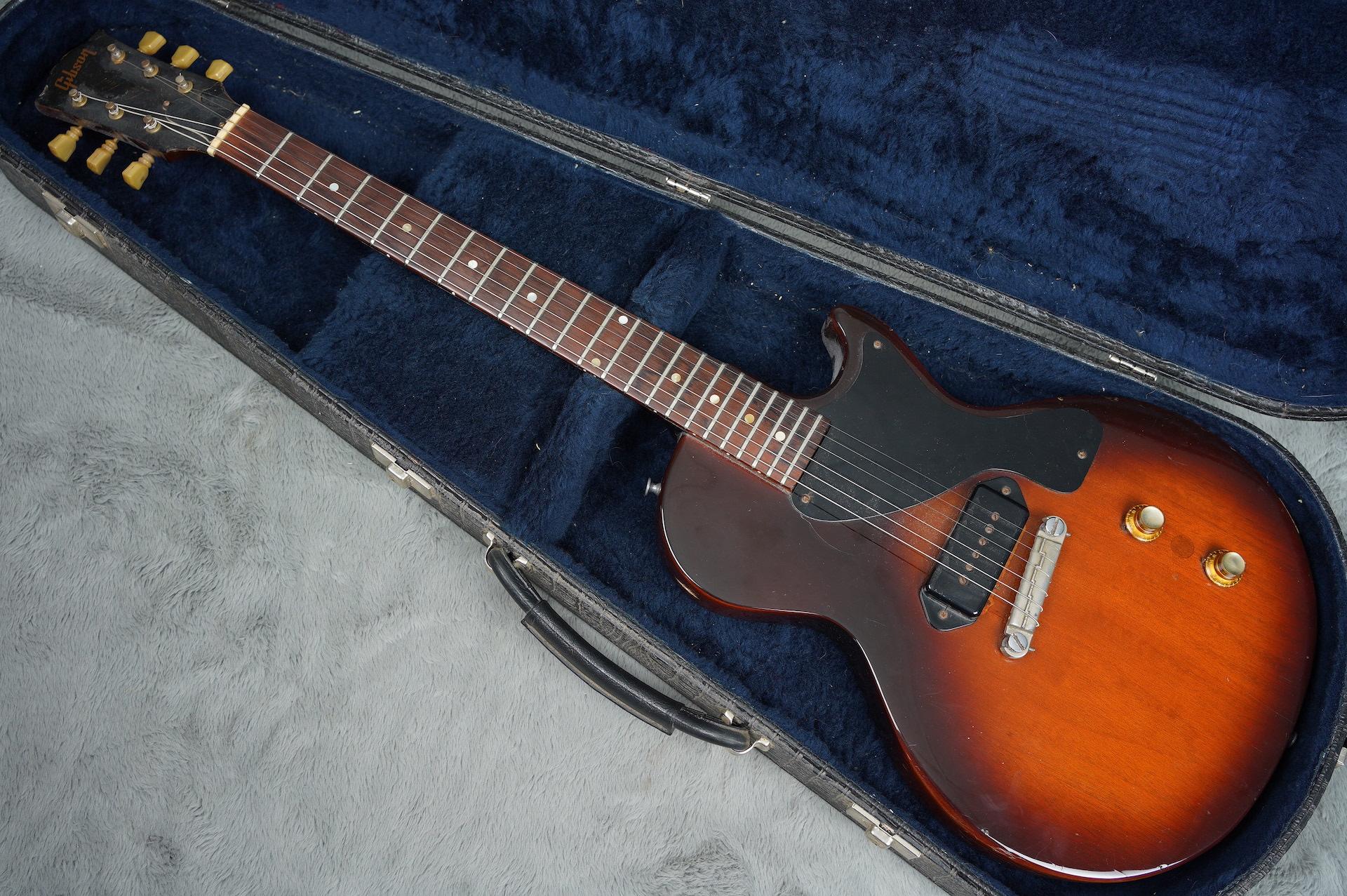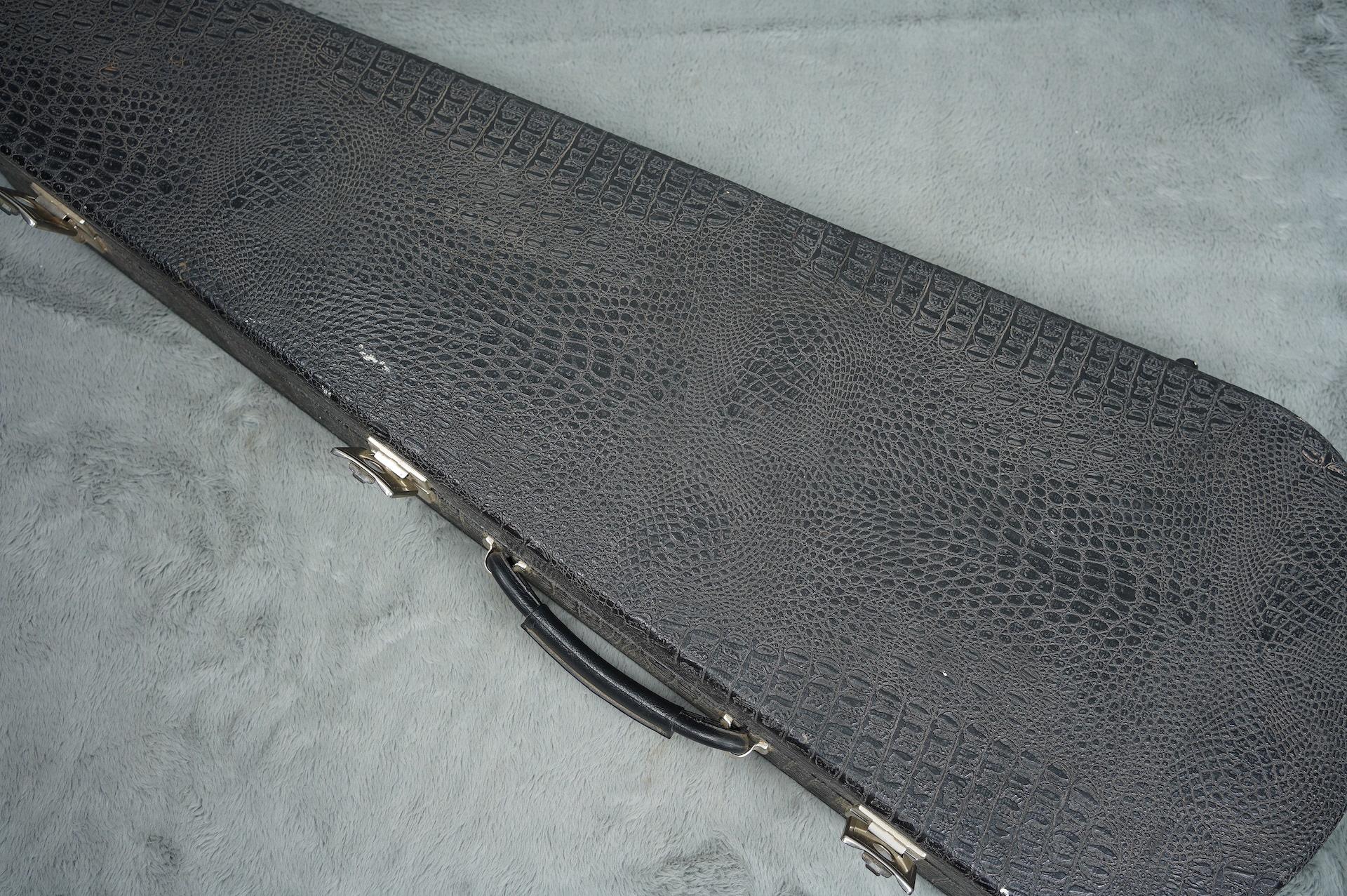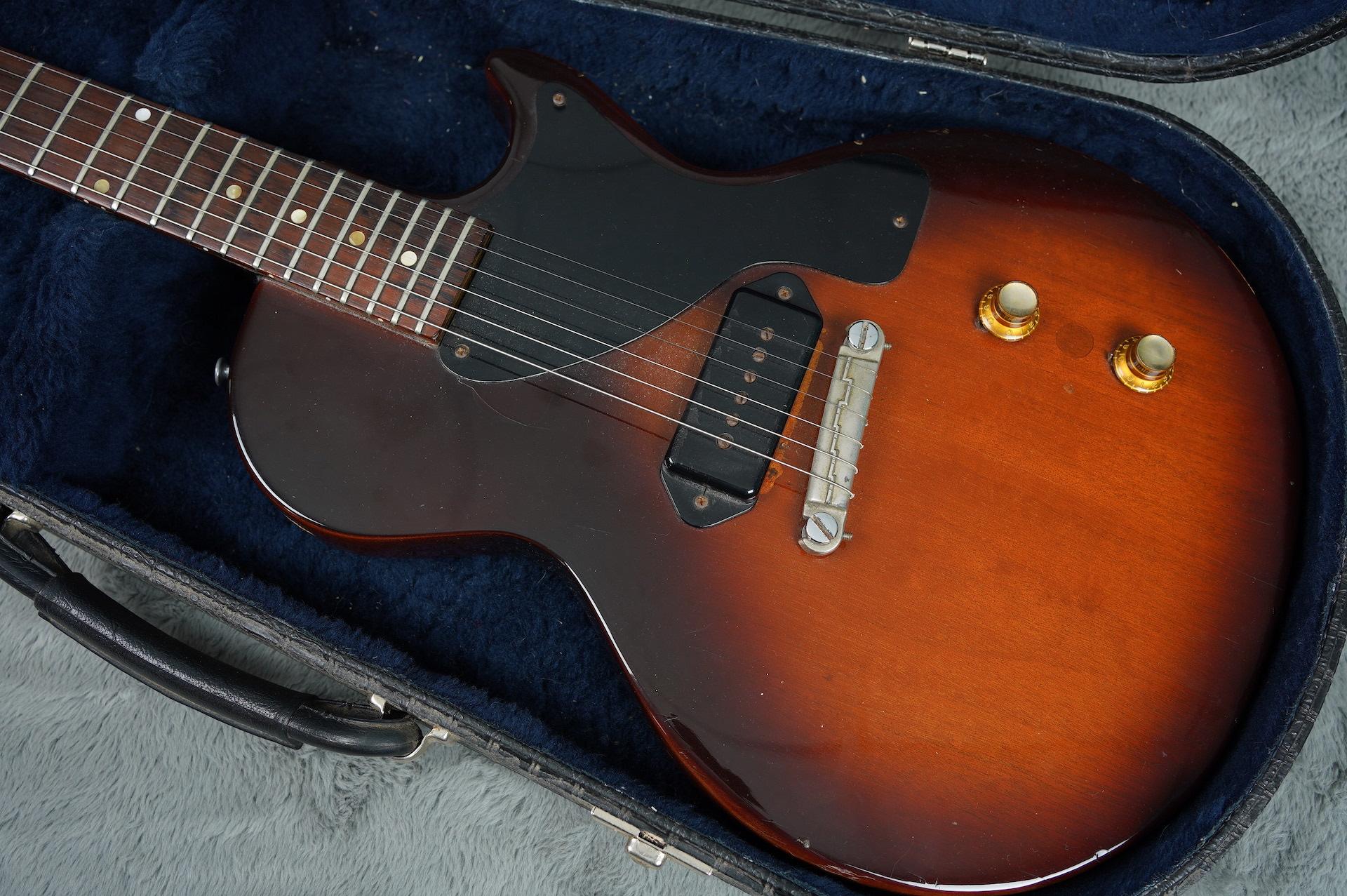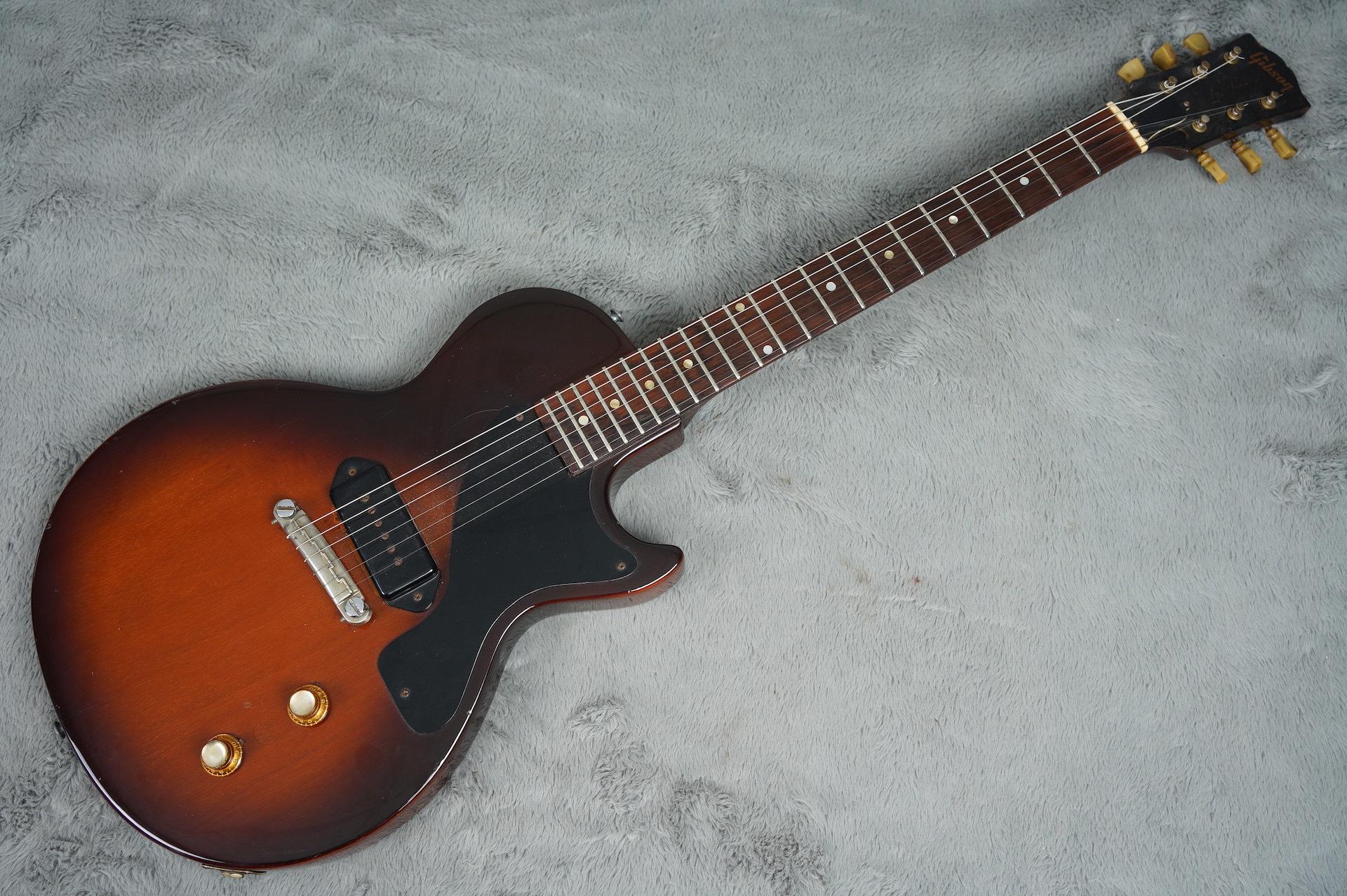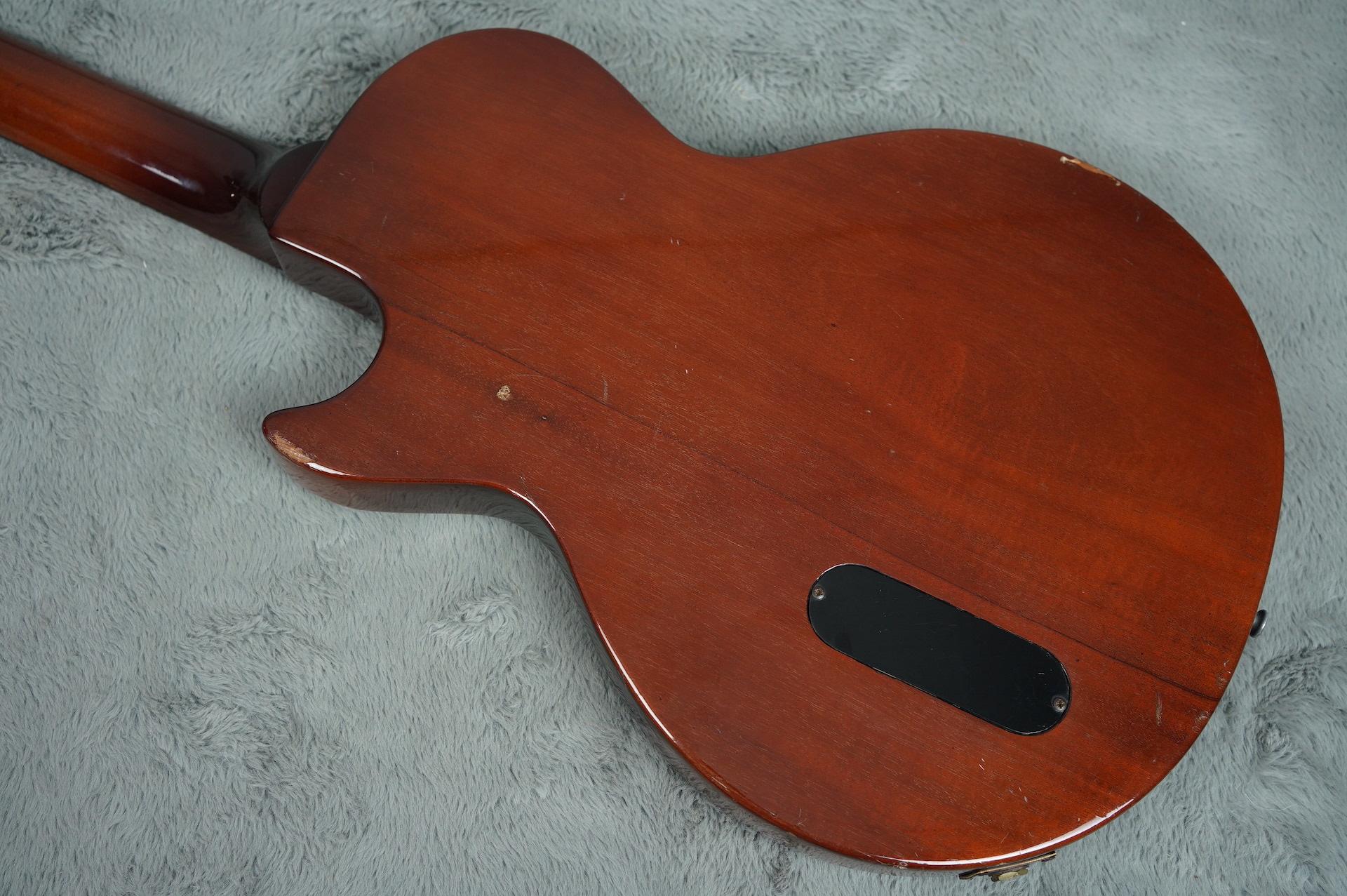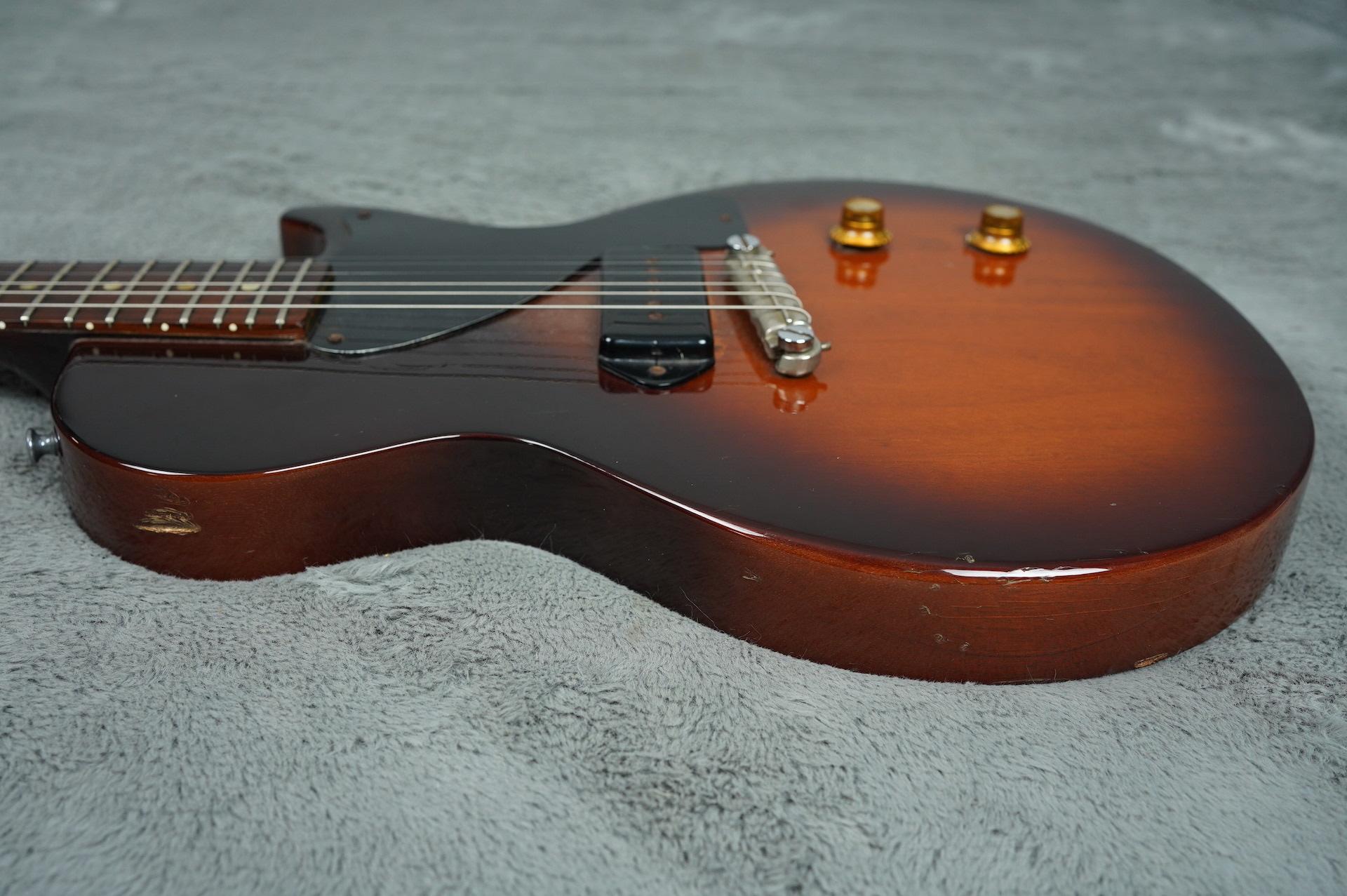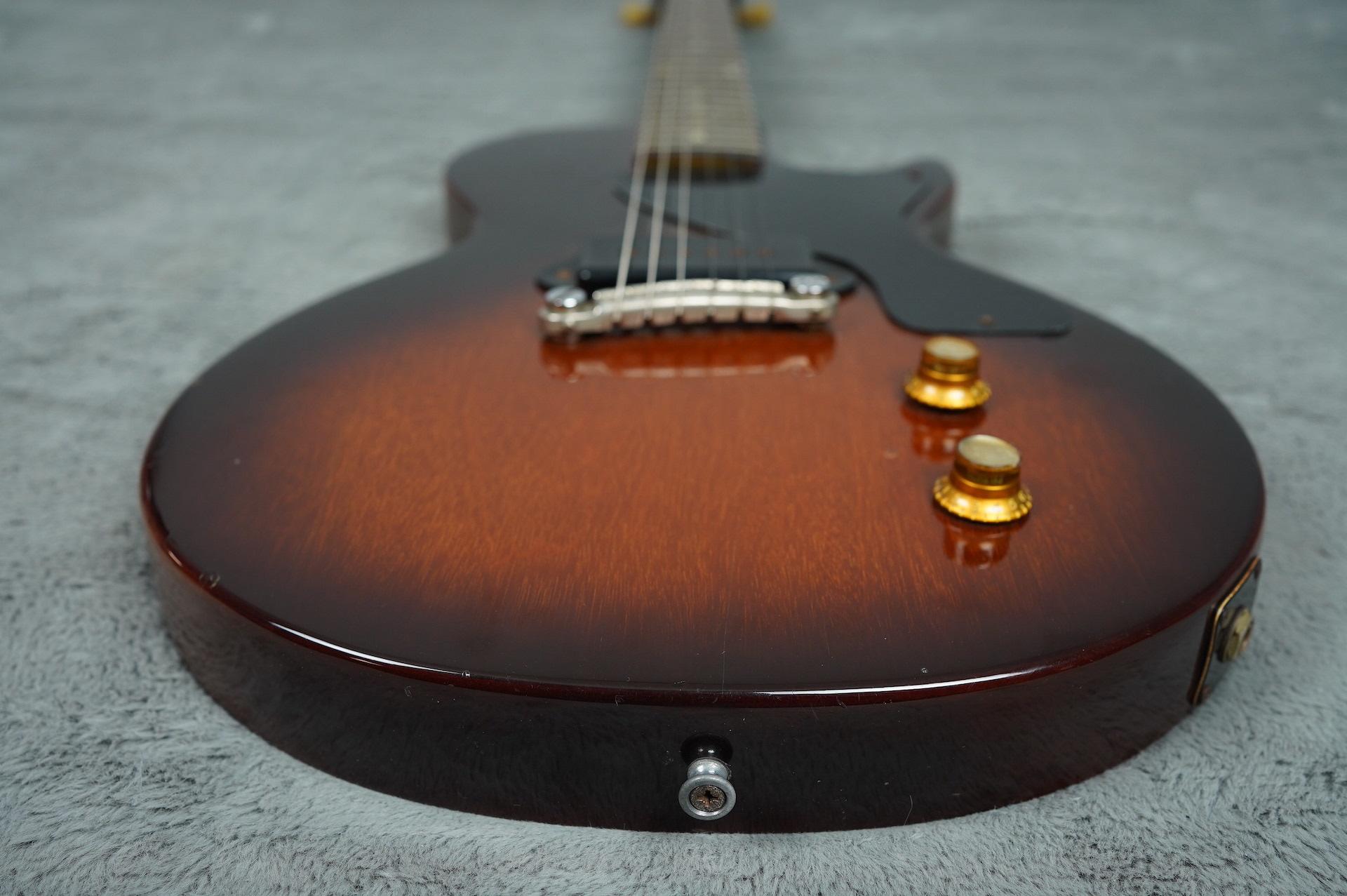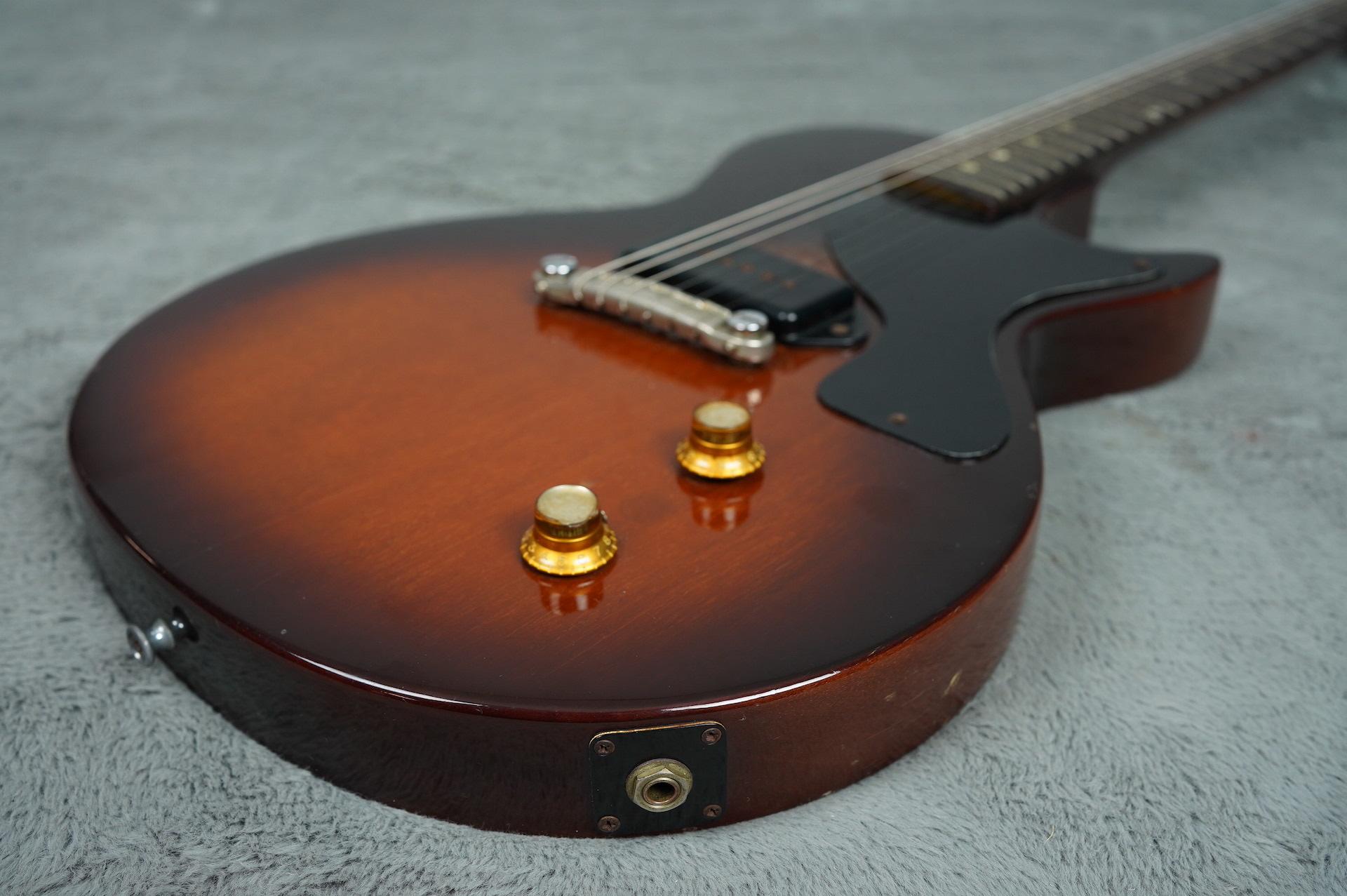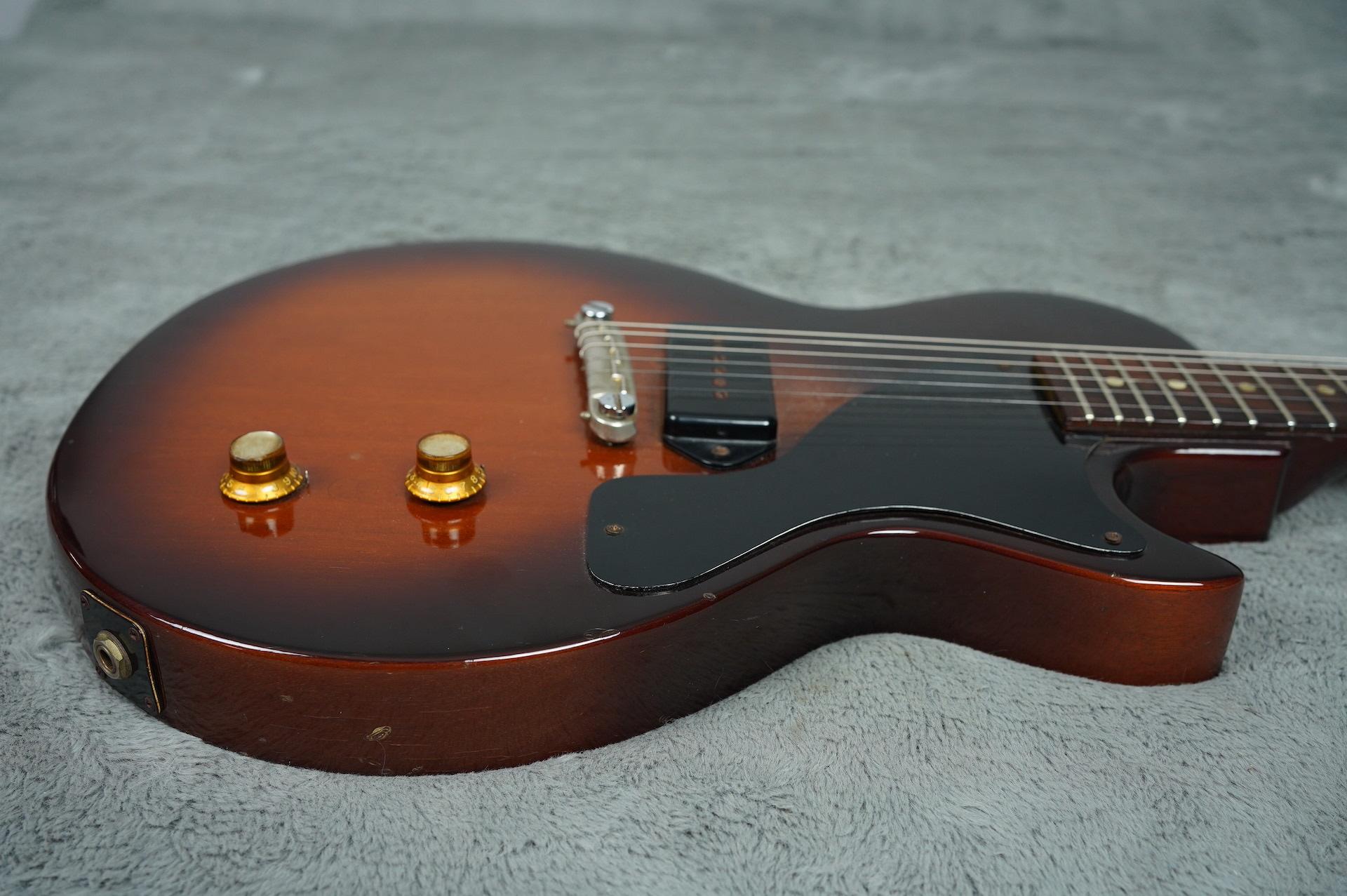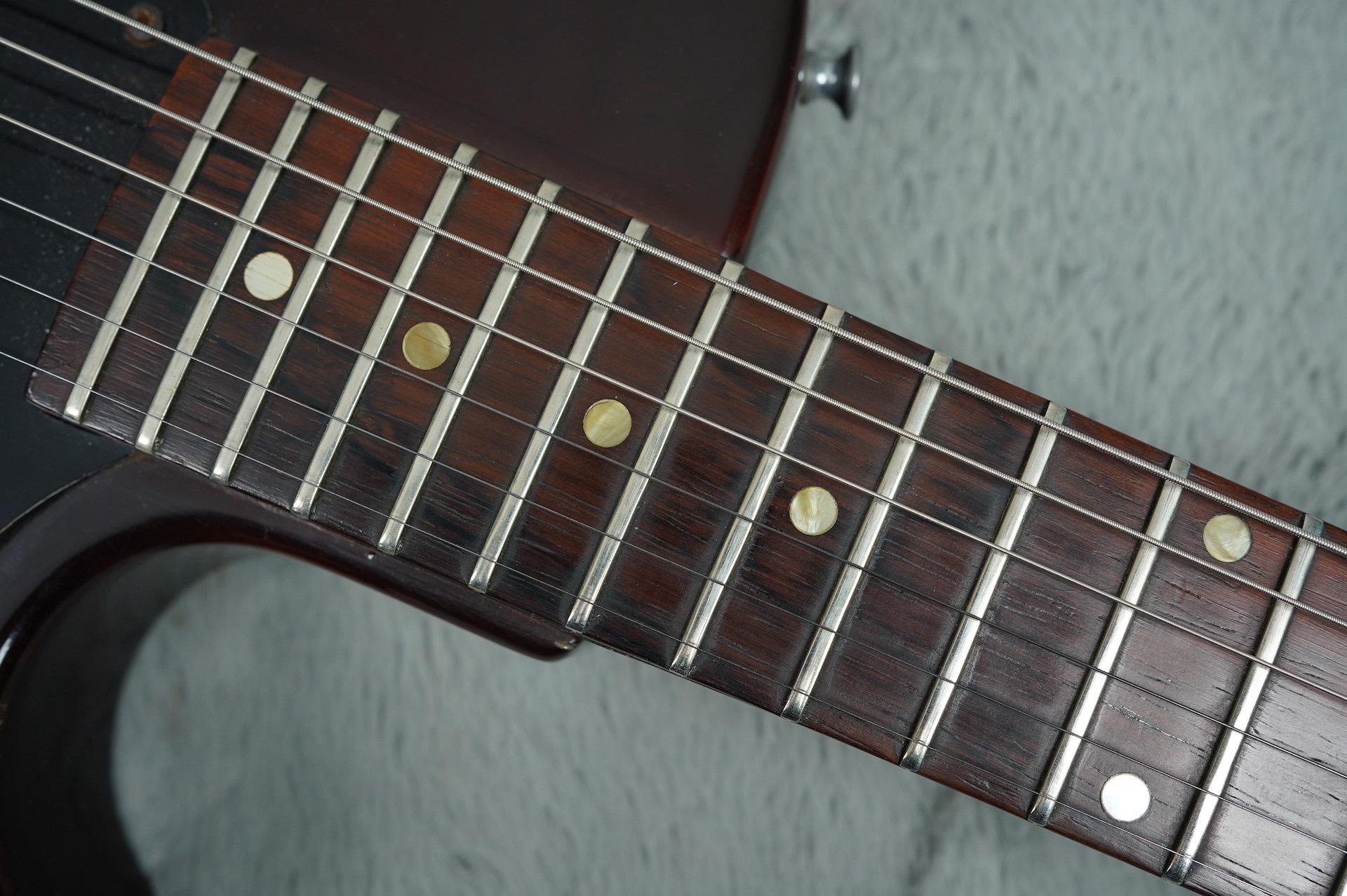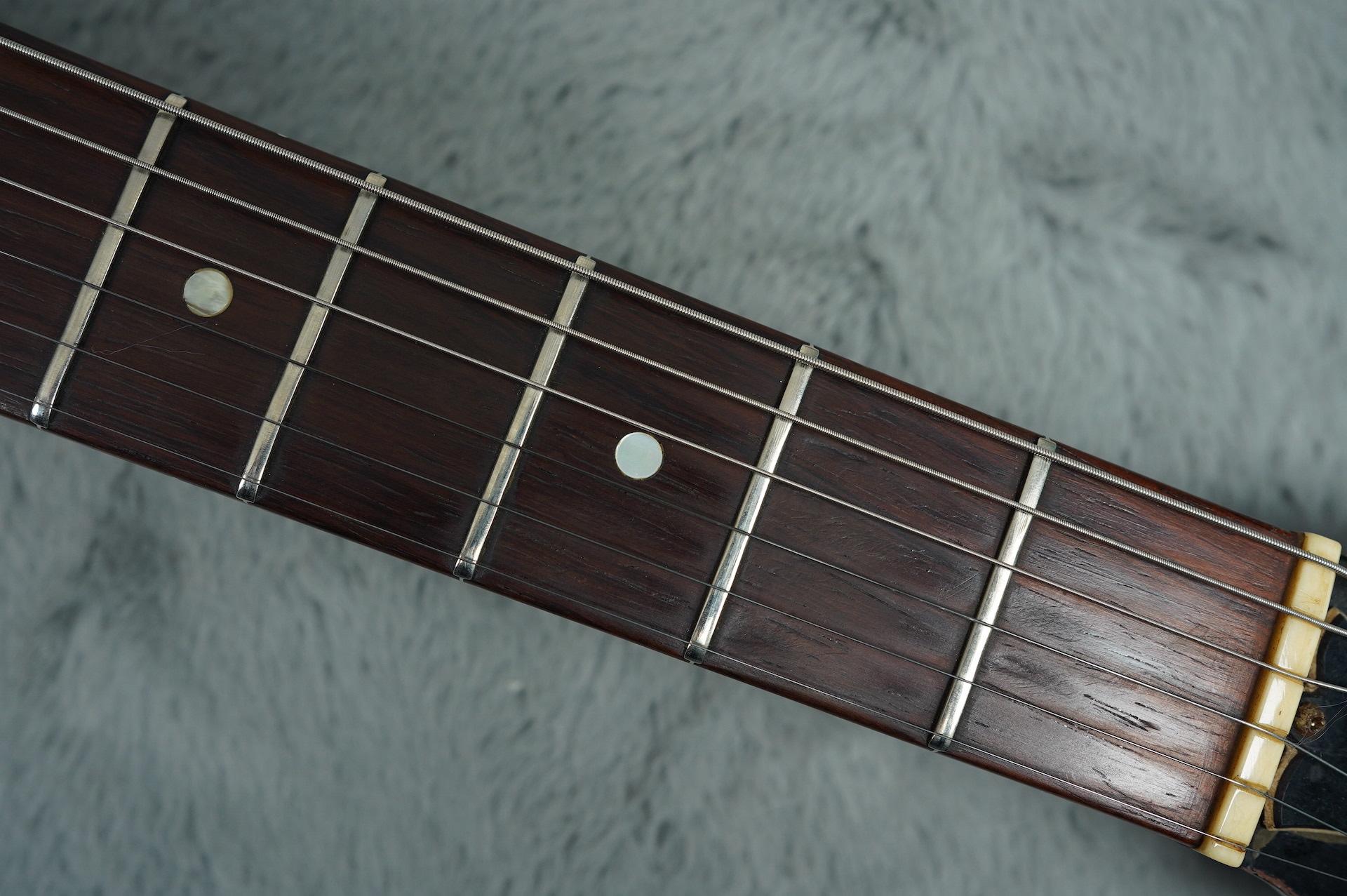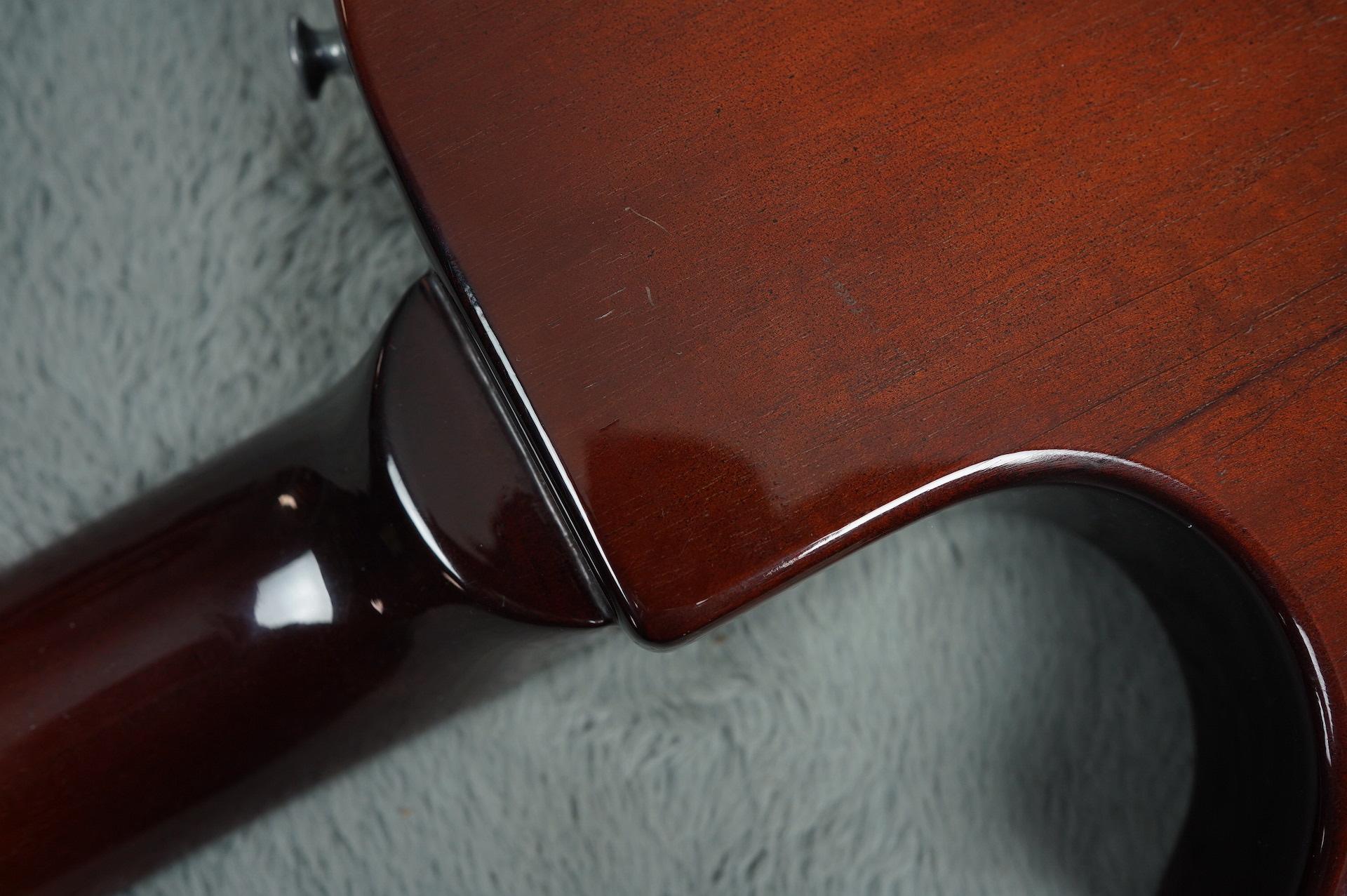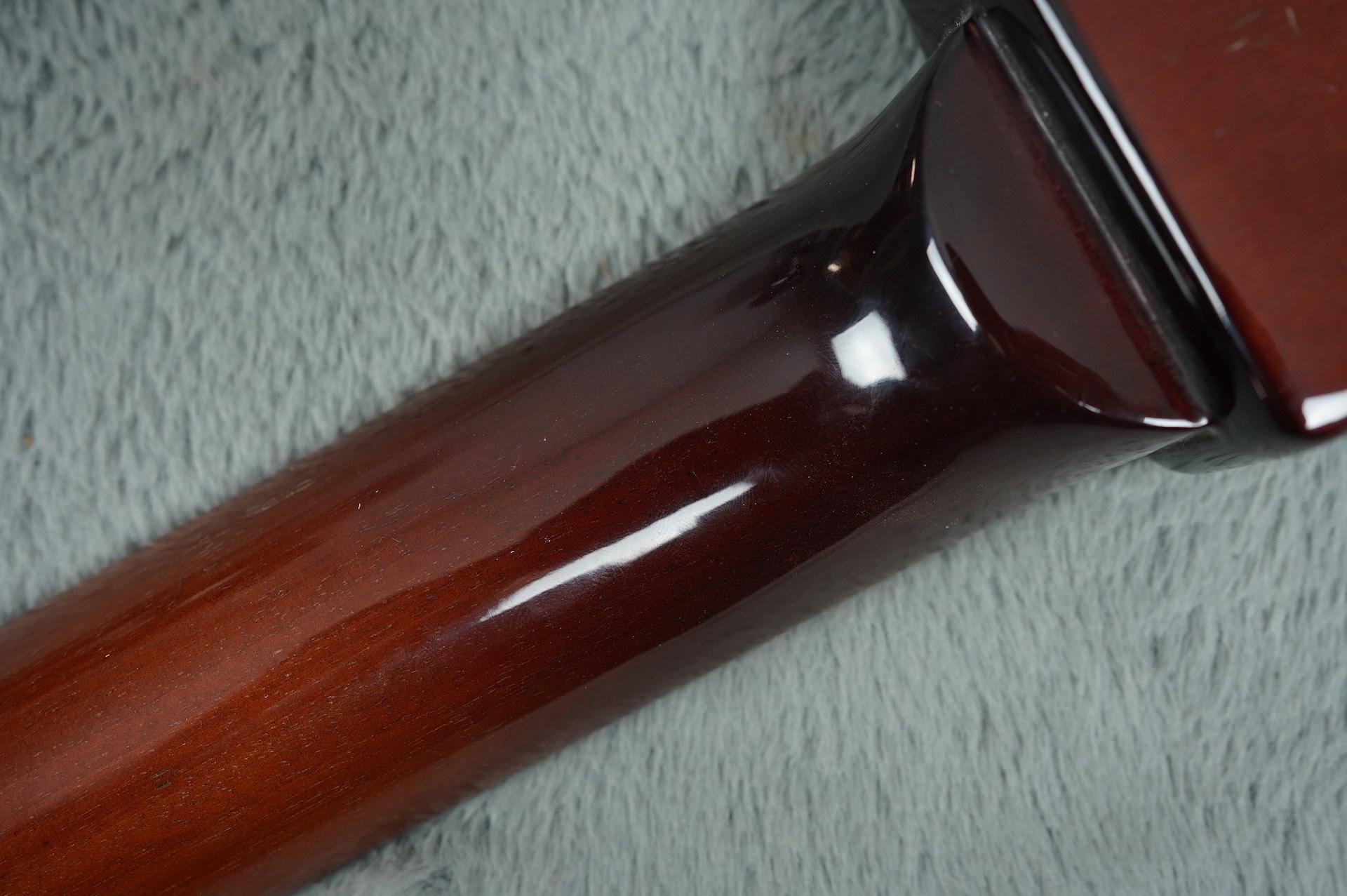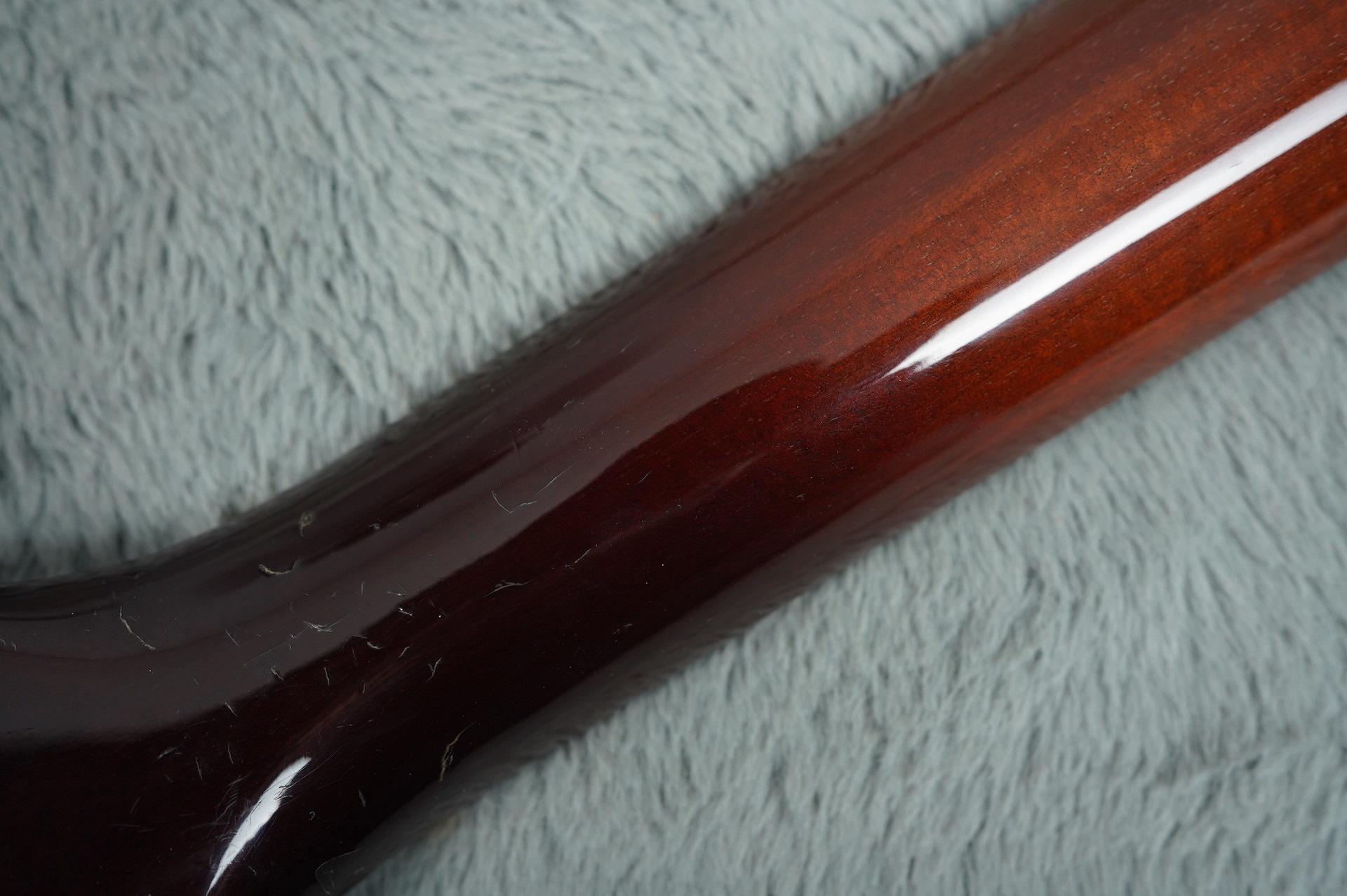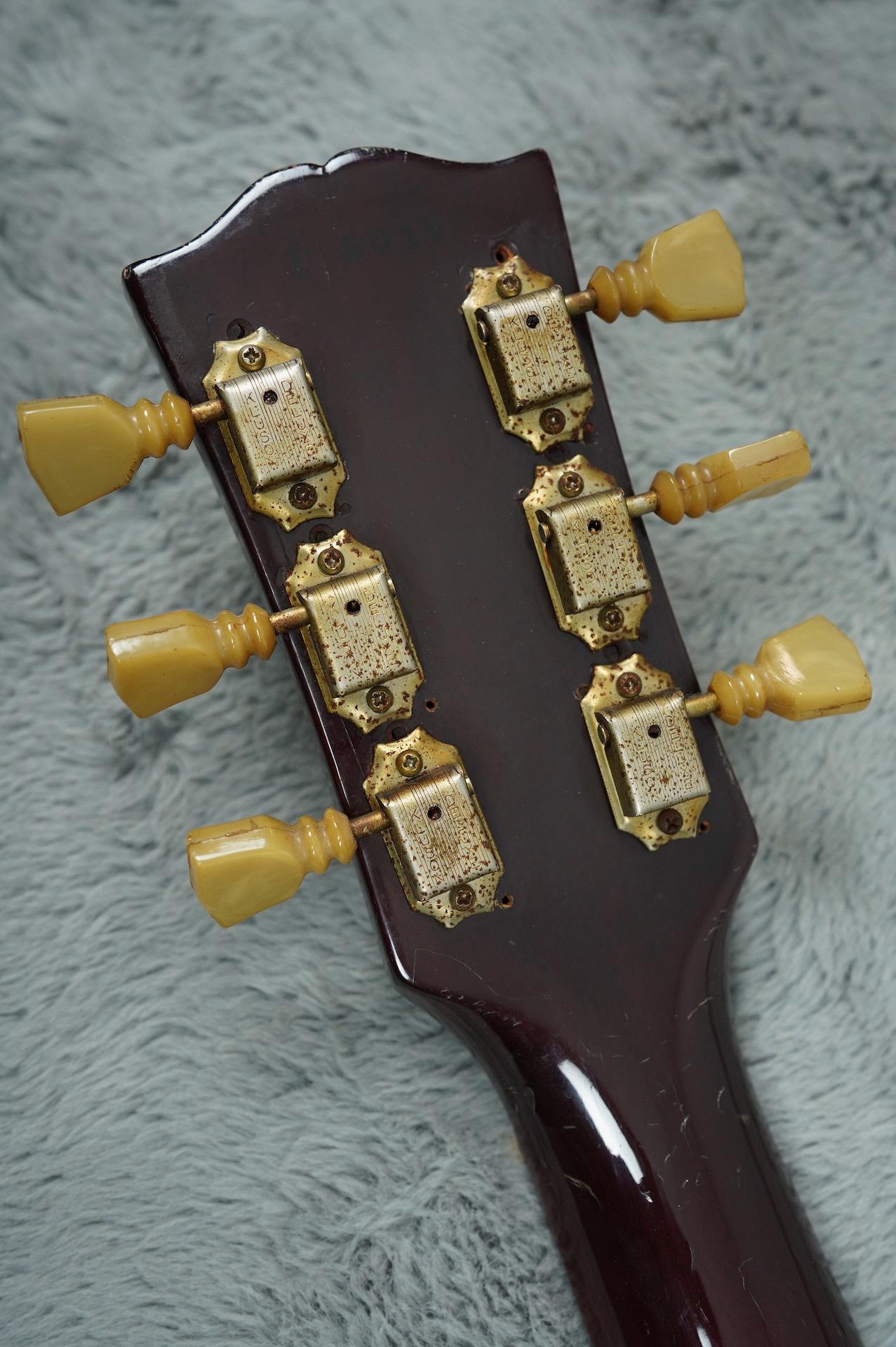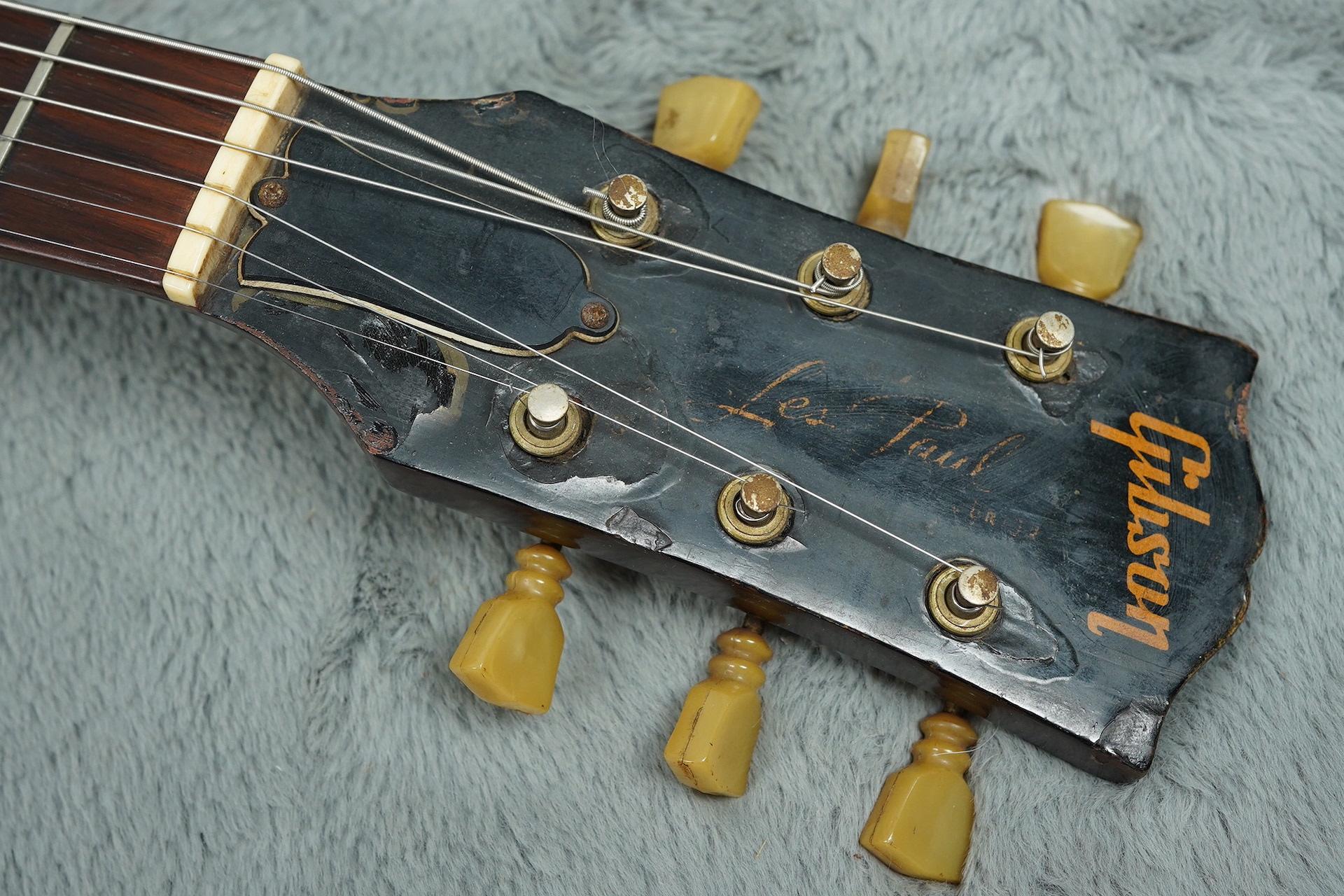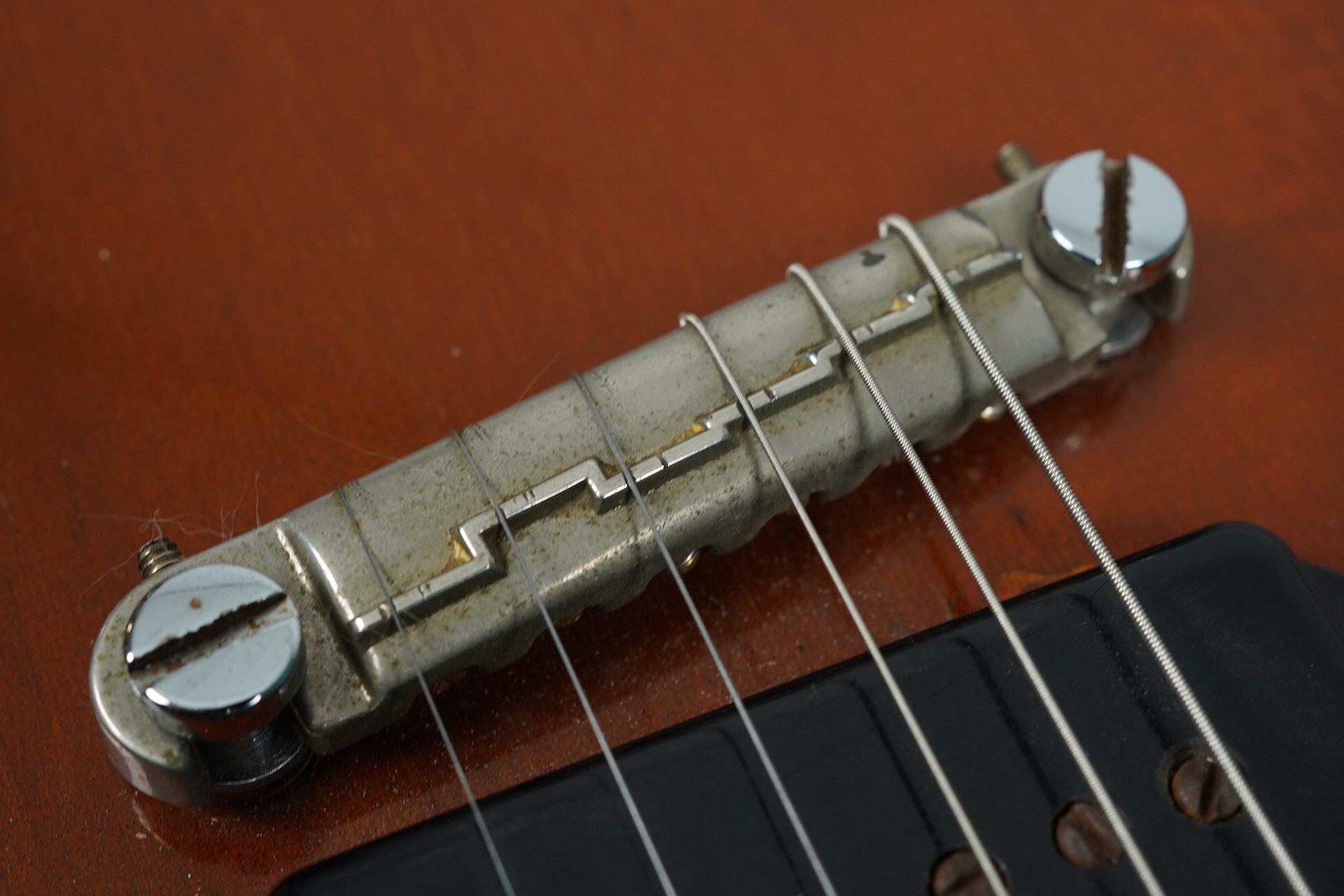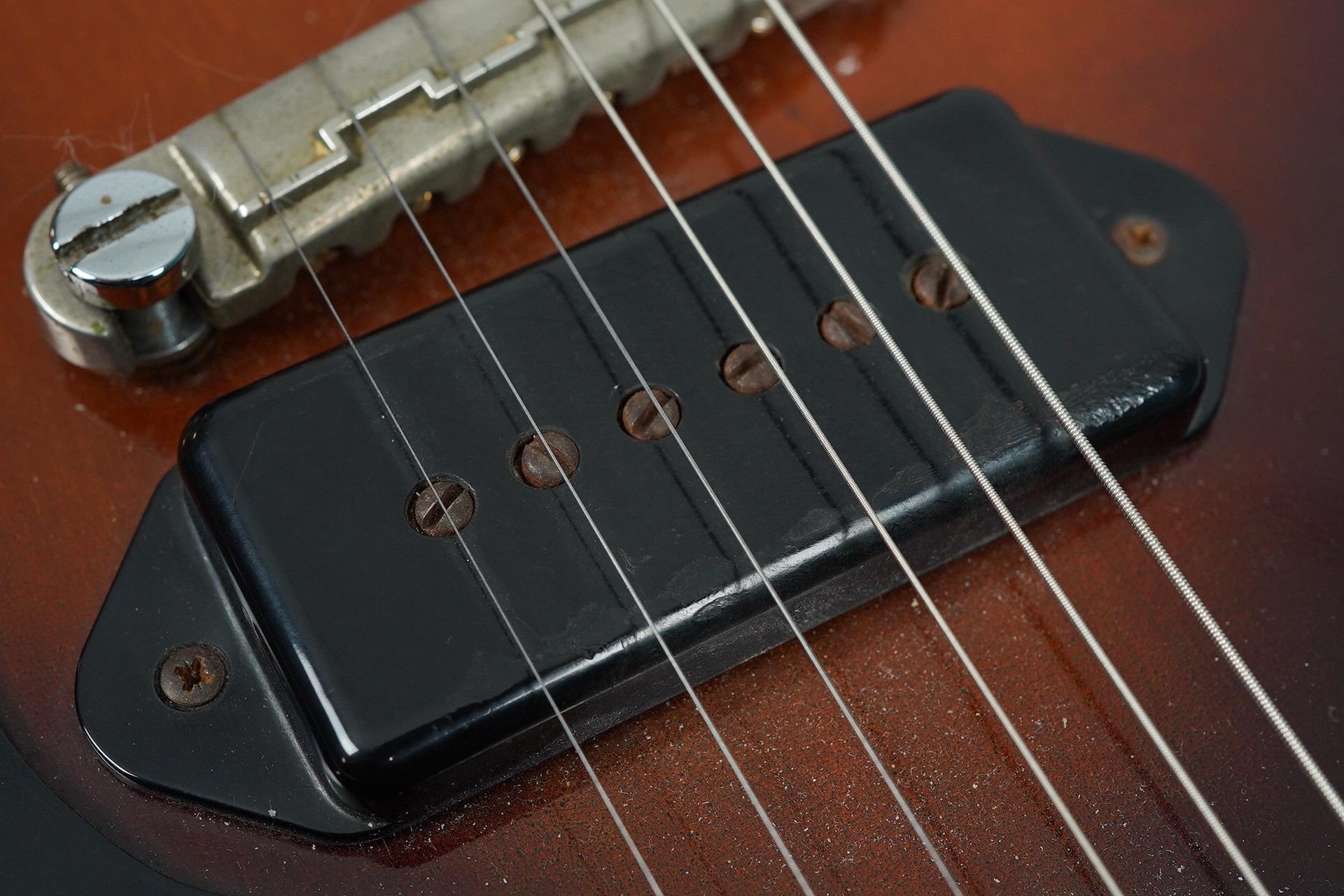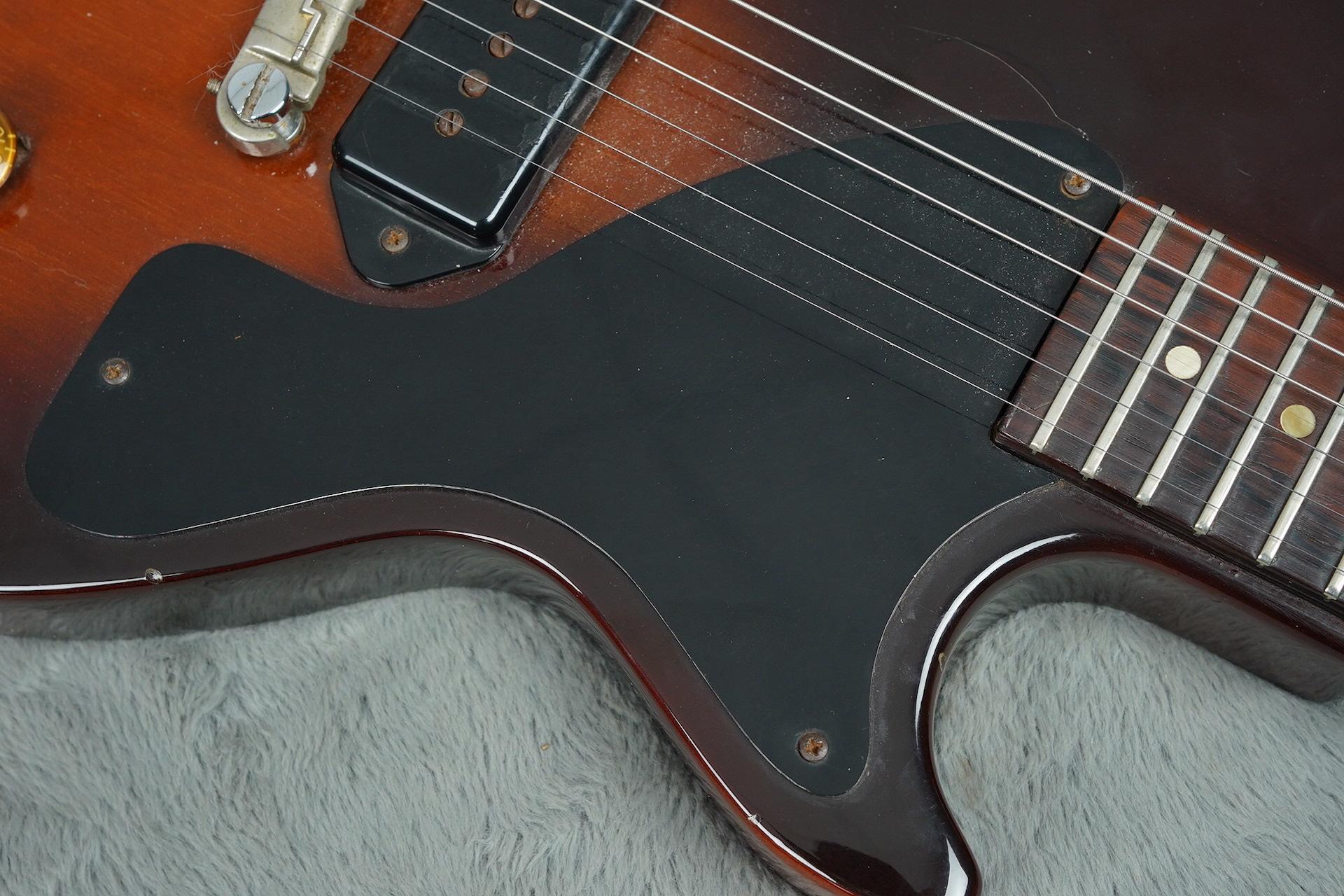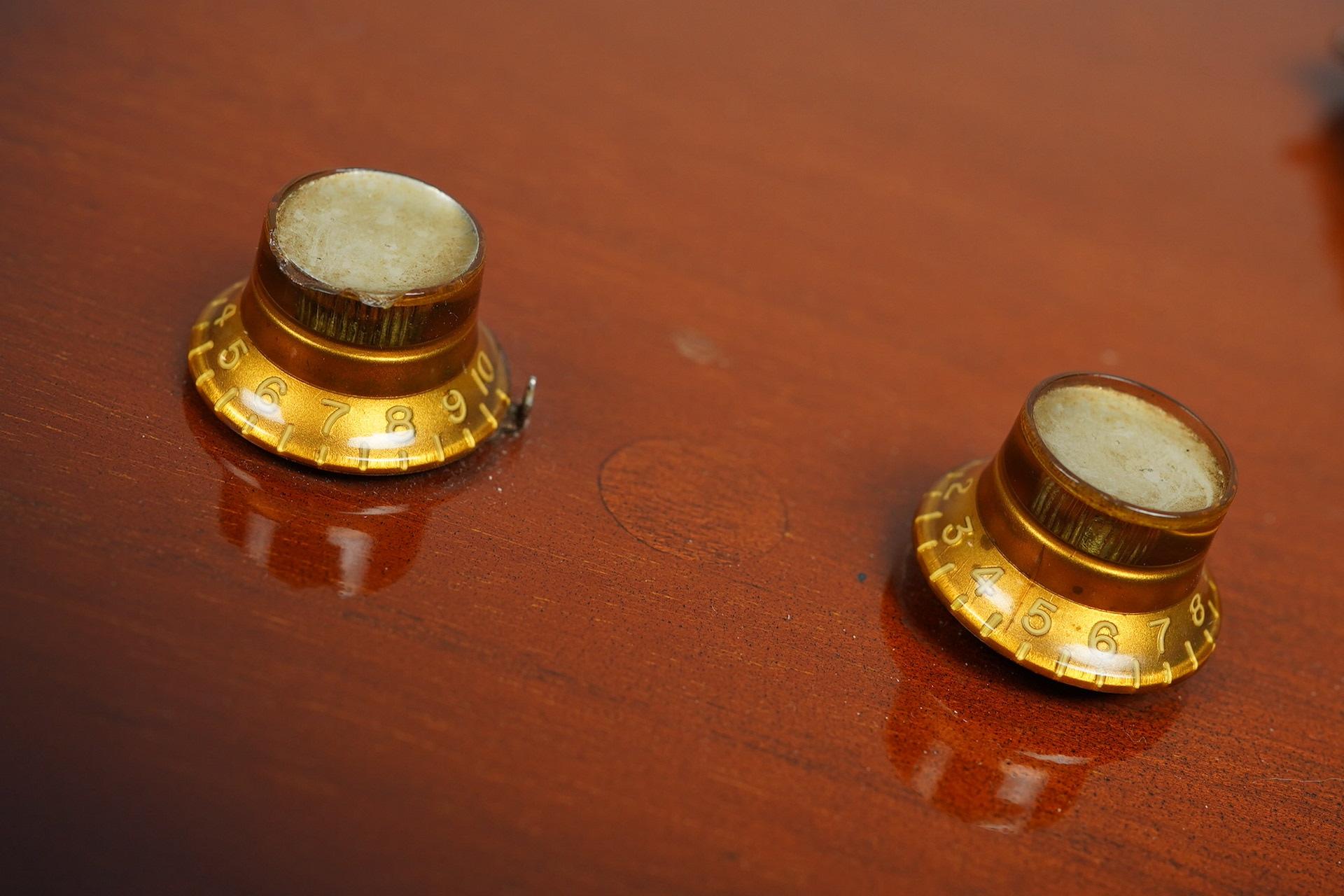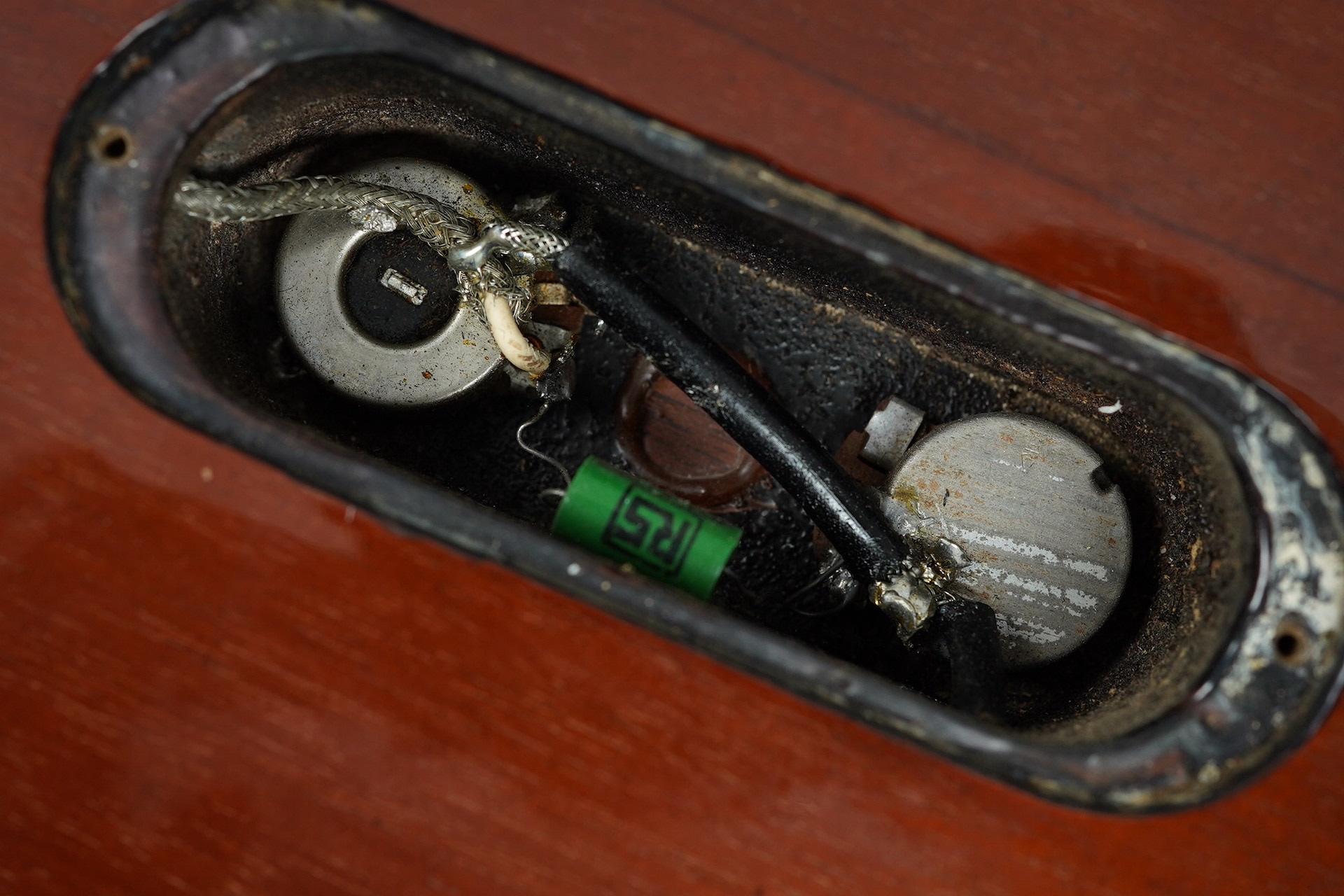 Roll over the image to zoom in
At A Glance:
Model: Les Paul Junior
Year: 1957
Finish: Sunburst
Modifications: Routed for humbuckers, additional hole for selector switch, different tuners fitted, bridge changed, TRC changed
Repairs: Humbucker routes and additional holes filled, headstock break, body and neck refinish, electrics changed
Weight (kg): 3.37
---
Case: Teardrop 'Gator Skin' hardshell case
Fingerboard: Rosewood
Tuners: 60's Kluson Double Line, Double Ring
Pickups: Correct P90
Hardware: 60's Nickel Bridge
Neck Profile: Medium C
Pots: Volume - later example, Tone - Correct 500k Centrelab
---
Born from a desire to provide a no-frills yet well constructed alternative to the company's other offerings, the Les Paul Junior proved popular with professional as well as students who appreciated primal nature of the instrument. The Single Cut incarnation is held in high regards by many who feel that the larger joint between the neck and the body improves transfer of vibration from the strings and aides sustain. The combined with a single P90 makes for a potent combo.
This one has had a life there is no question. A cursory glance will tell you its been refinished, the headstock adorned with later double ring tuners and some gnarly lacquer chips giving it that real rock'n'roll look. Further investigation will yield a repaired double humbucker route as well as an additional hole for a selector switch between the controls along with a few dings a bumps. All in all there is a certain something about this guitar.
The neck too has been refinished and refretted. The fretboard shows no real signs of wear, and a really nice re-fret has made sure that that this is going to be a great playing guitar for years to come. The headstock has been broken and well repaired though the lacquer on the face of the headstock hasn't faired so well. There are also signs of different tuners having been fitted. The nut has also been replaced, probably when the headstock was repaired and the knobs are later 60's types and the truss rod cover has been changed.
The tailpiece is an early to mid 60's example and is in good condition, the studs are from later in the 60's. The plastics are in good order too but the knobs have been replaced with mid to late 60's ones.
Electronically the volume pot has been changed as has the capacitor. The pickup is correct though it ha had a new lead fitted at some stage and the top is held together with gaffe tape! It works fine though.
What can we say about these guitars that you won't already know. Incredibly versatile for an instrument with so few options. The controls are very interactive, coaxing out a wide palette of tones. The neck is very comfortable and combined with the newer frets makes this a very nice guitar to play. These guitars are incredibly popular for a reason.
We can't get enough of these guitars. They are very popular and never really disappoint in the tone department so get yours before it slips away
Add To Your Wishlist
Send to a friend
Recommend this to a friend by entering their email address in the box below.