1954 Gibson ES-350 Spruce Top + HSC
1954 Gibson ES-350 Spruce Top + HSC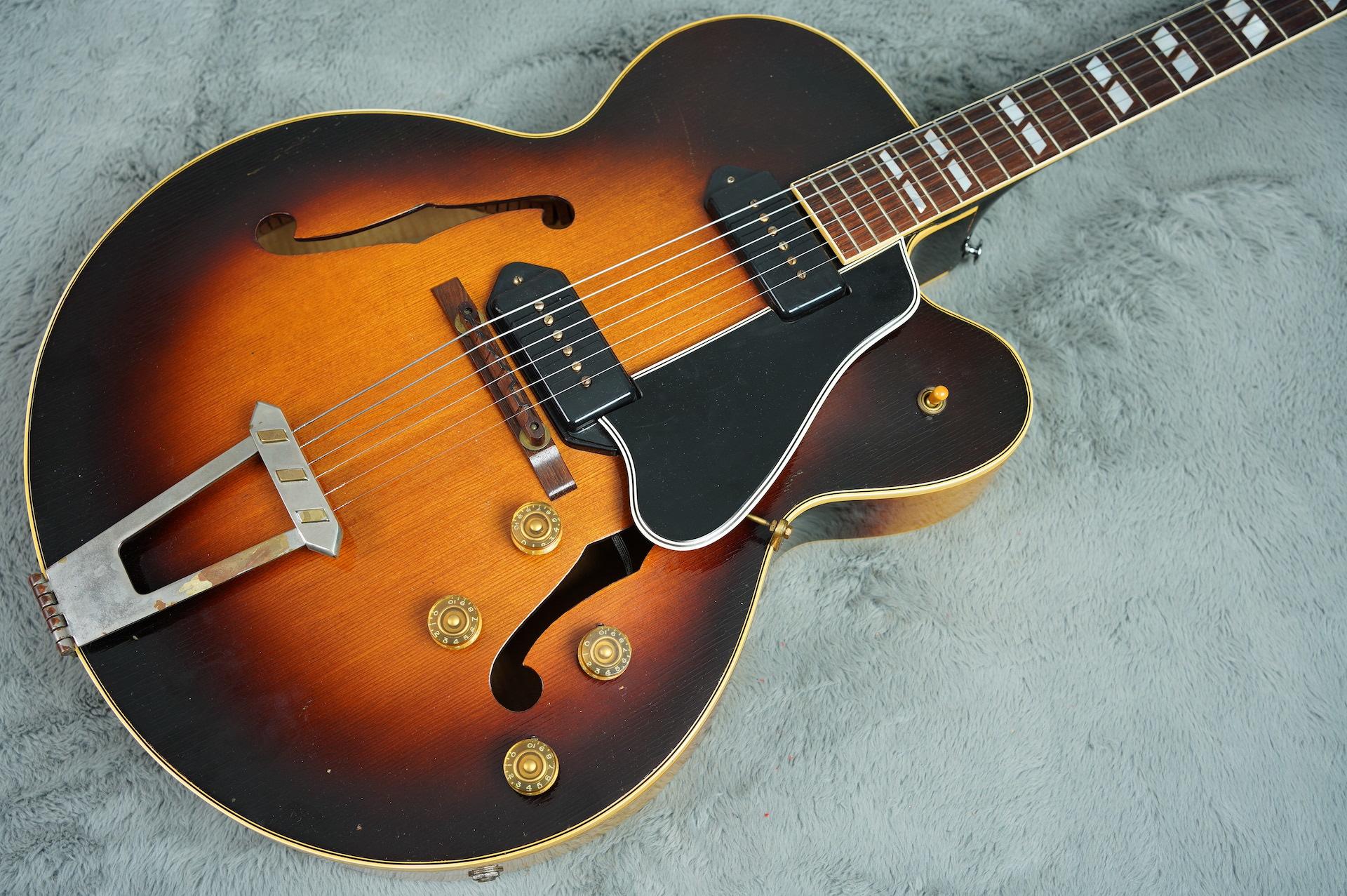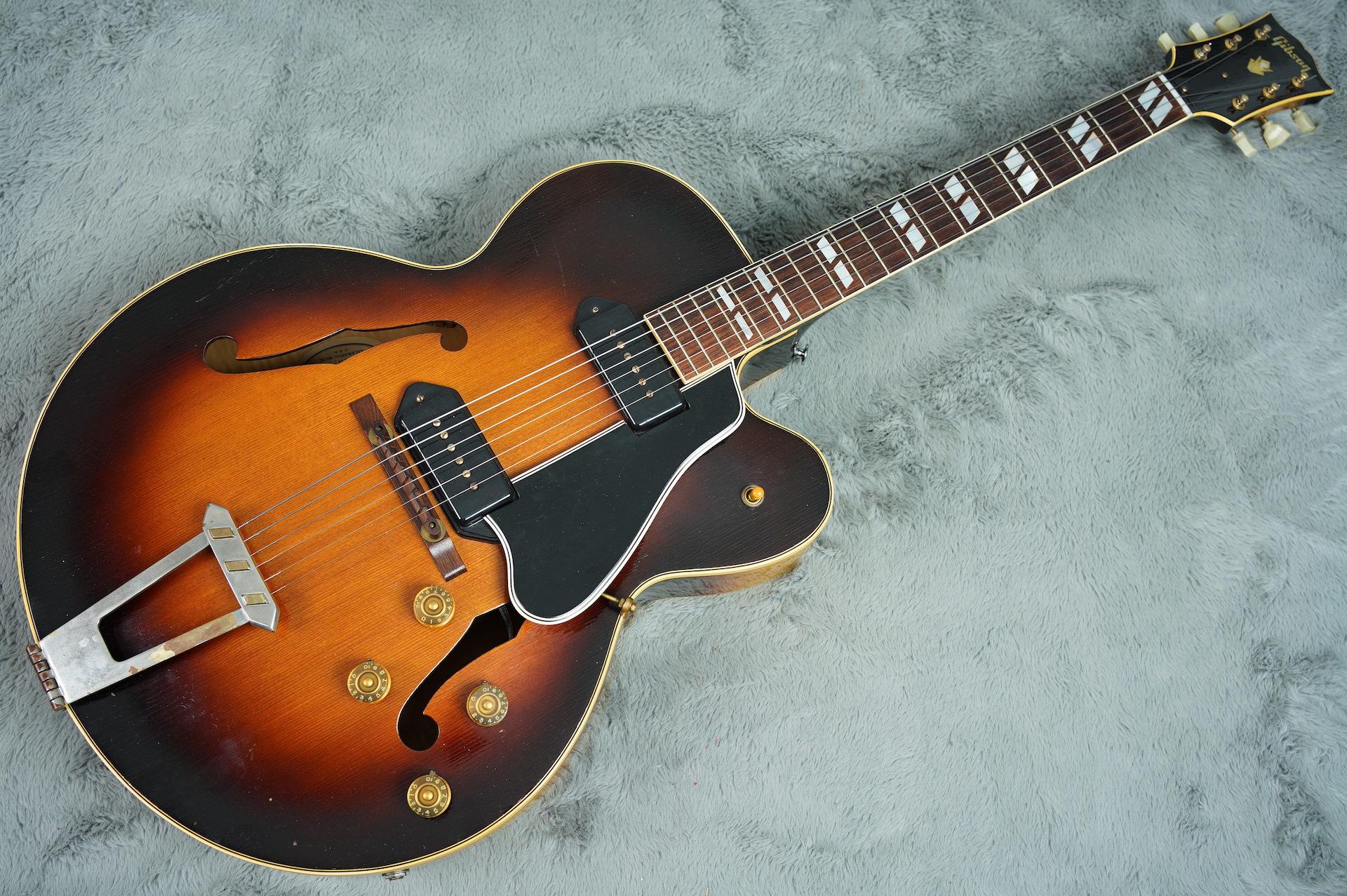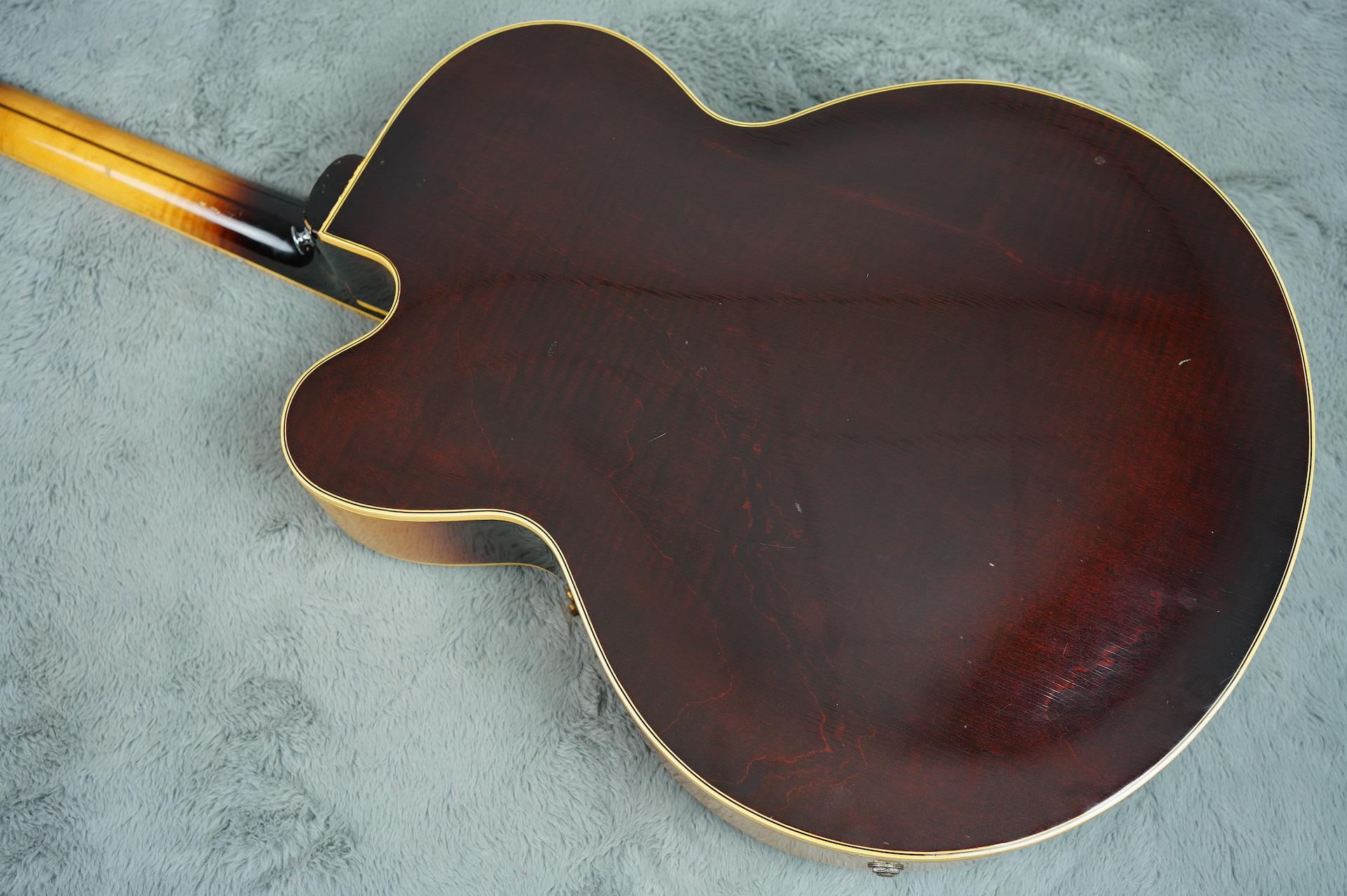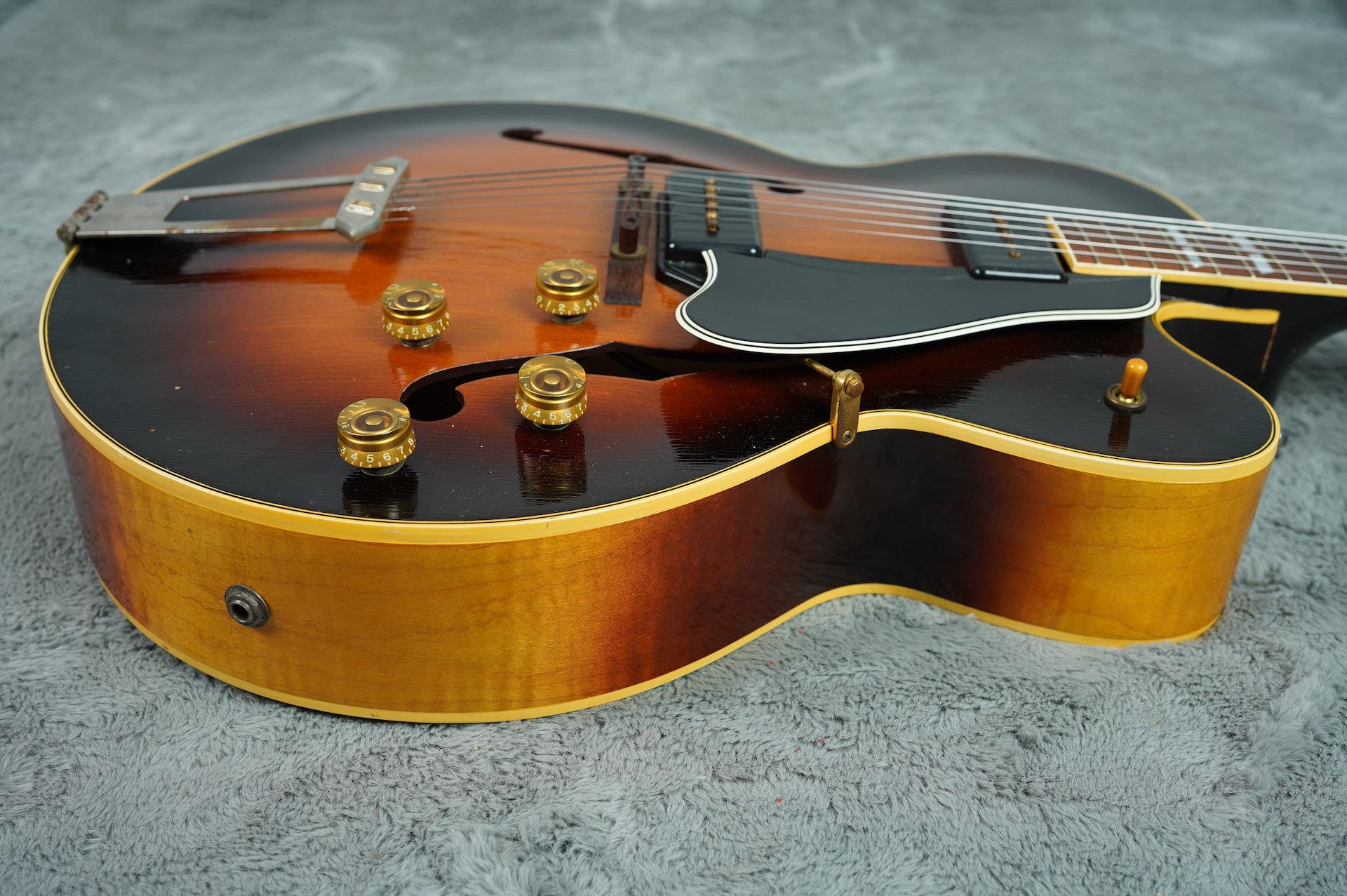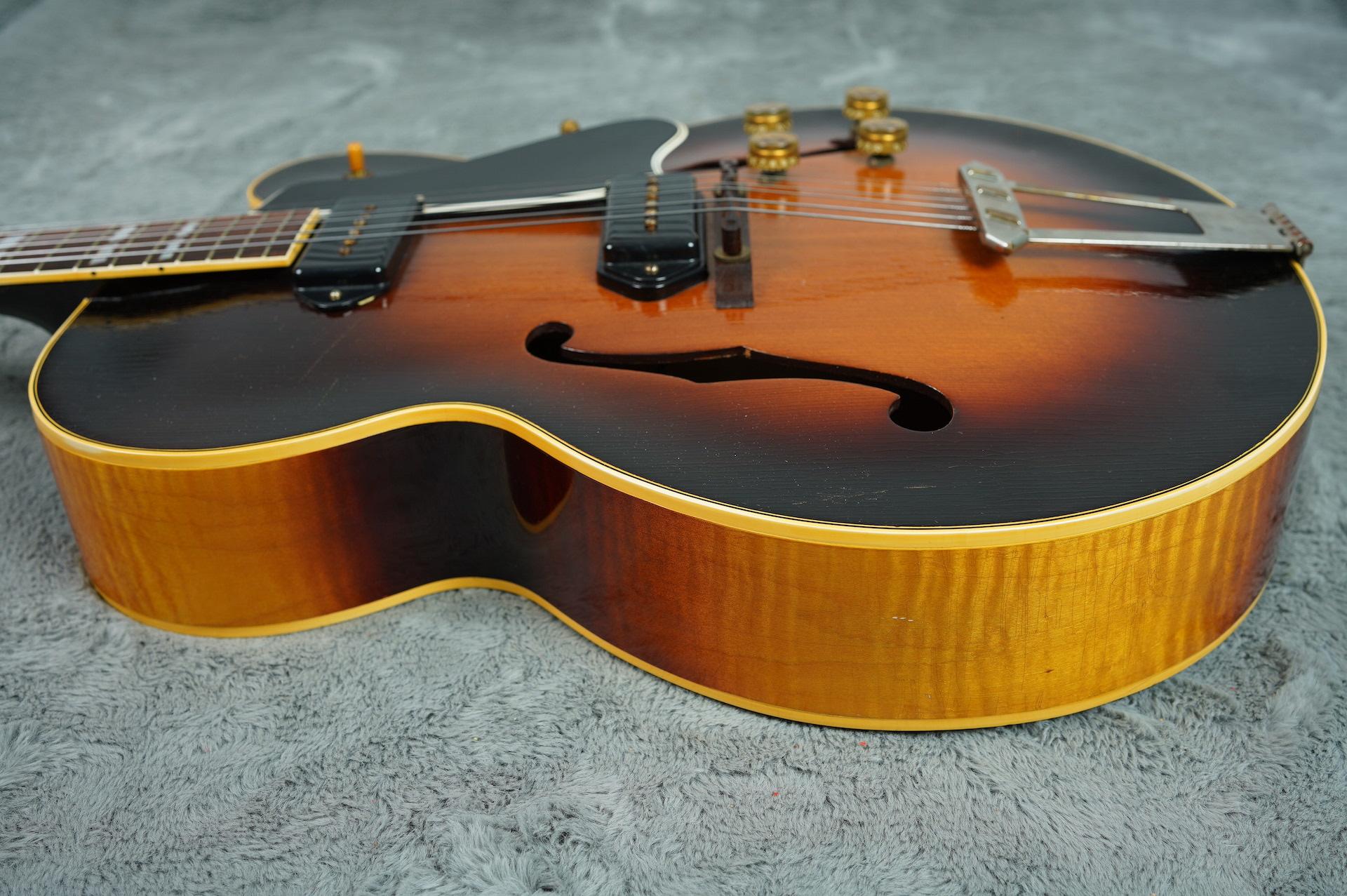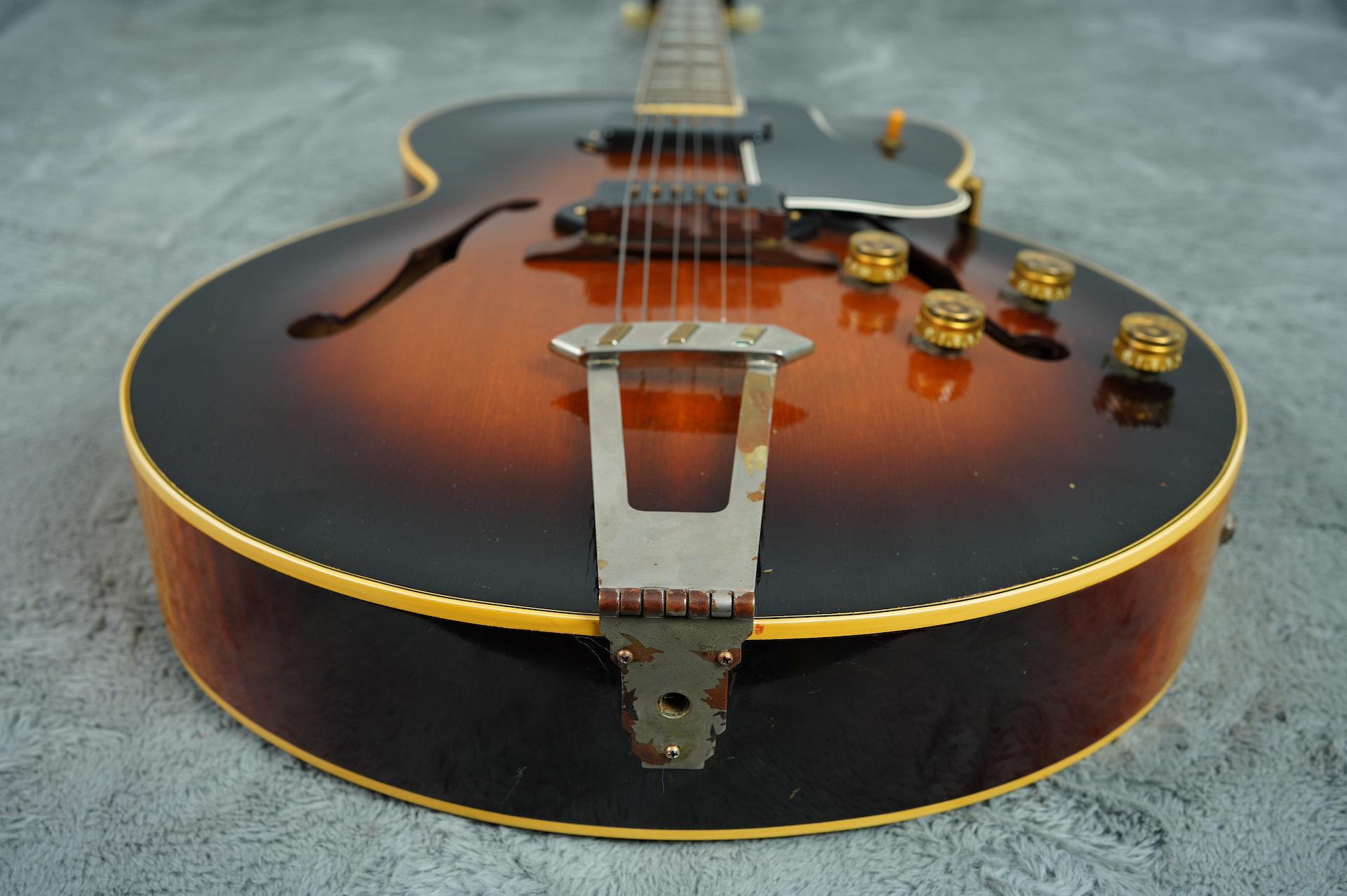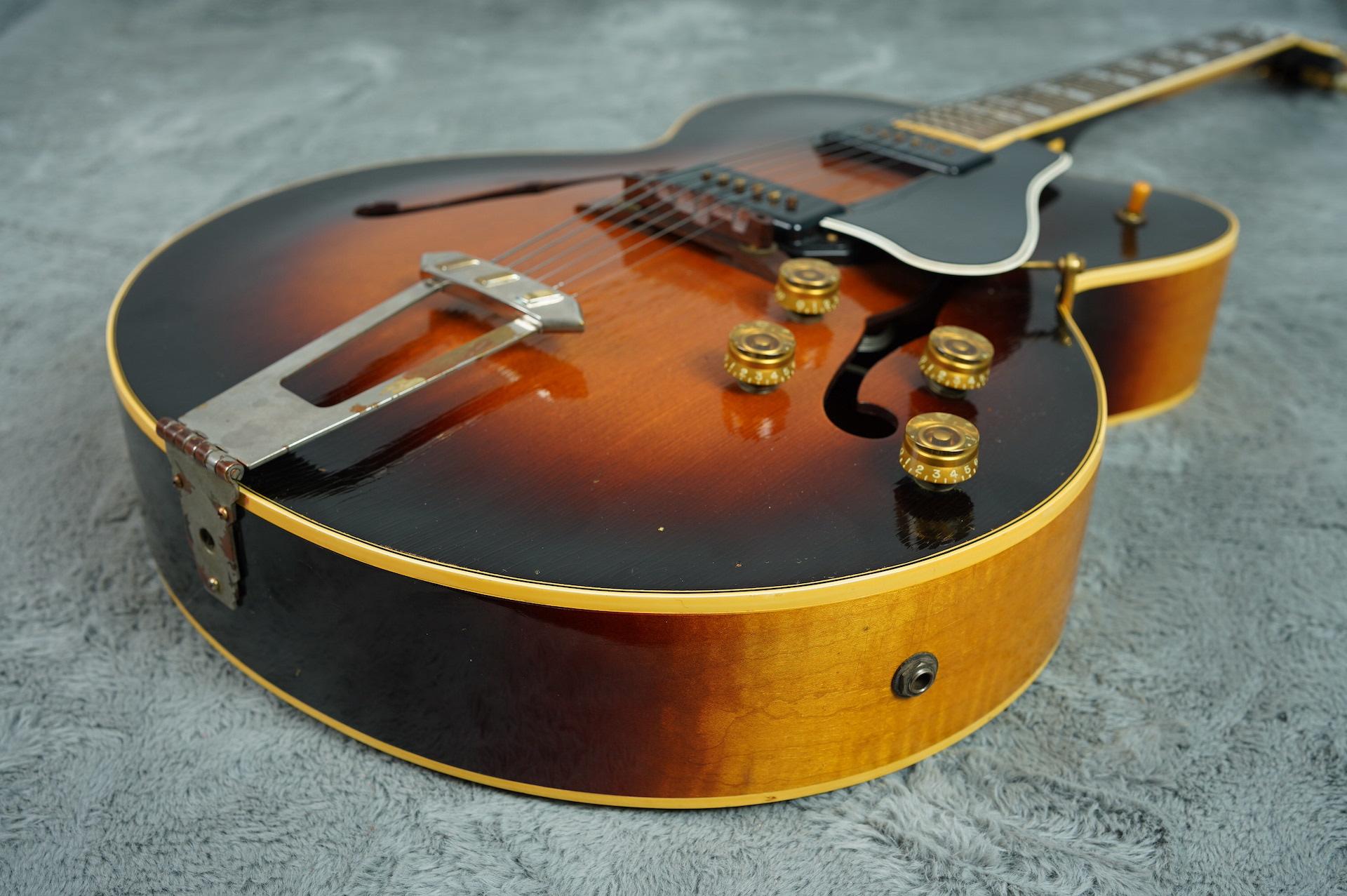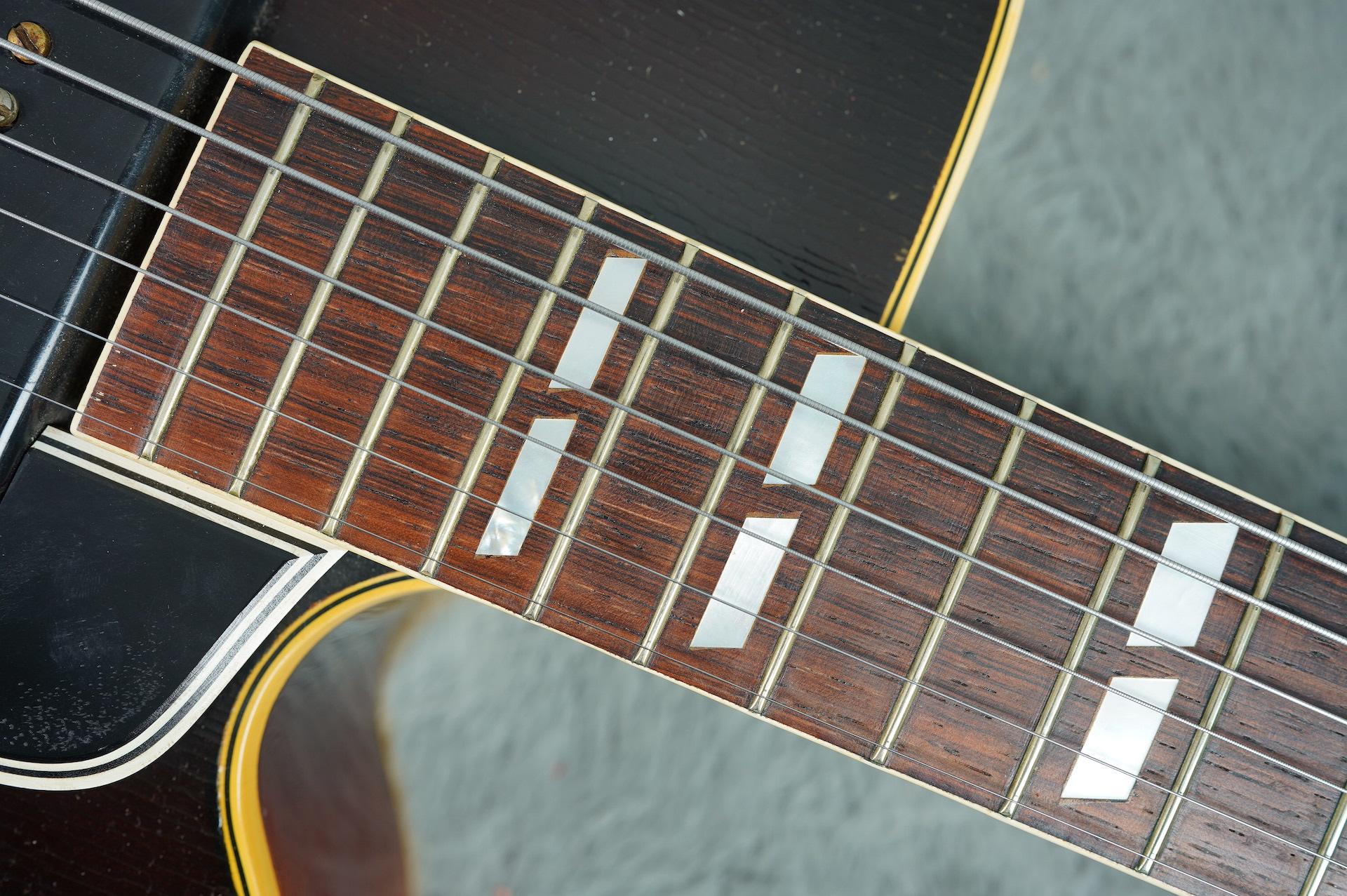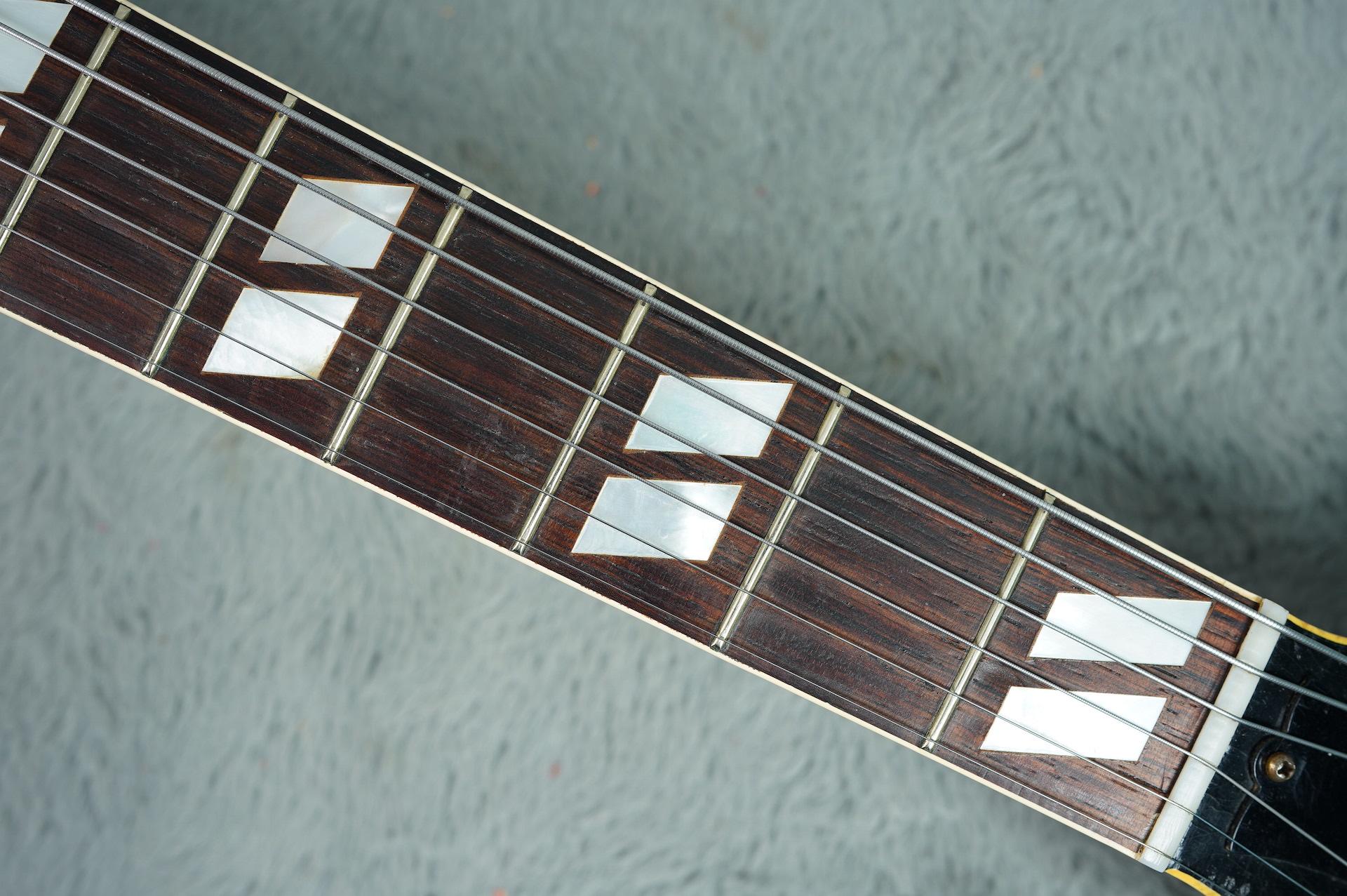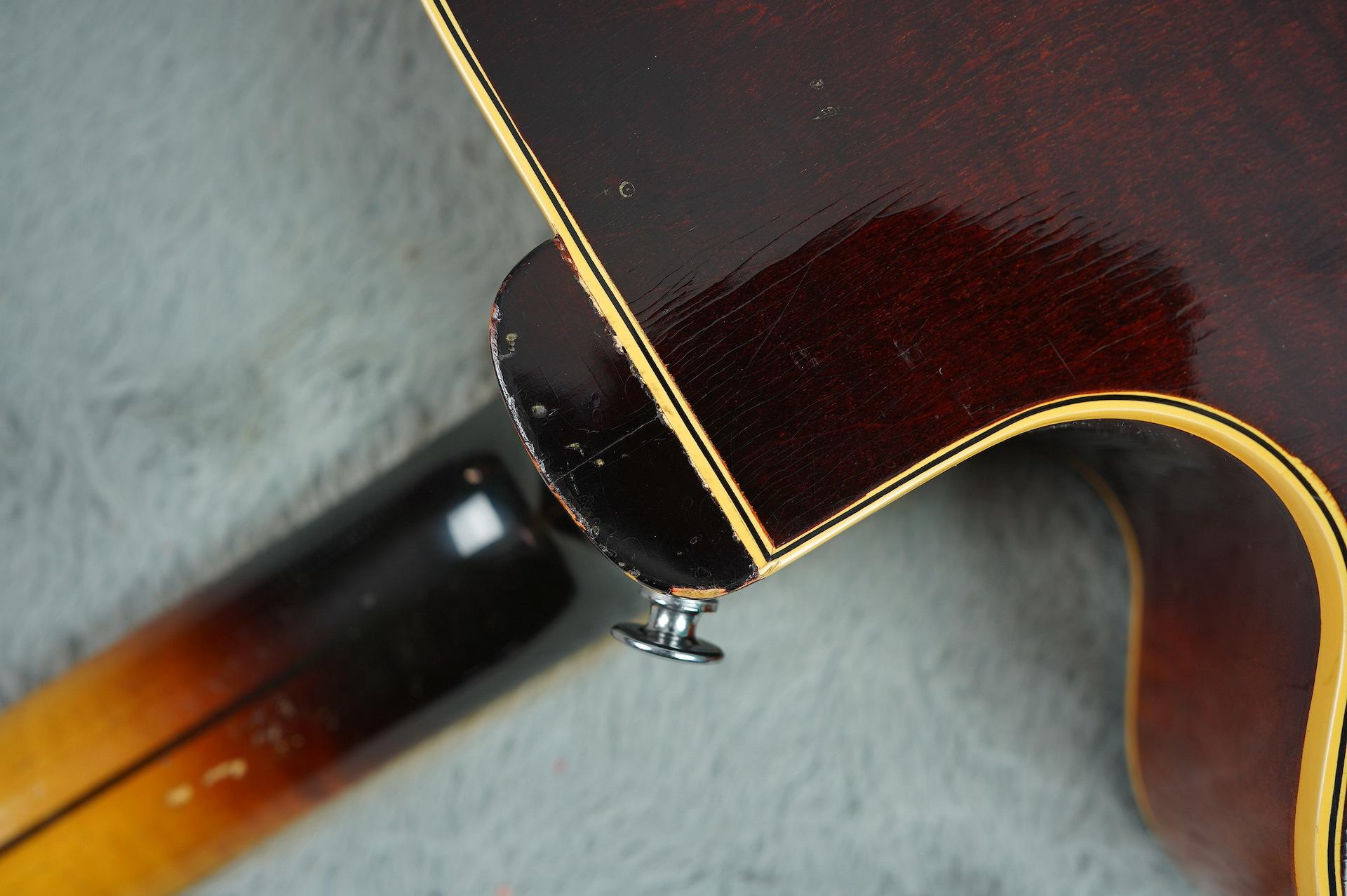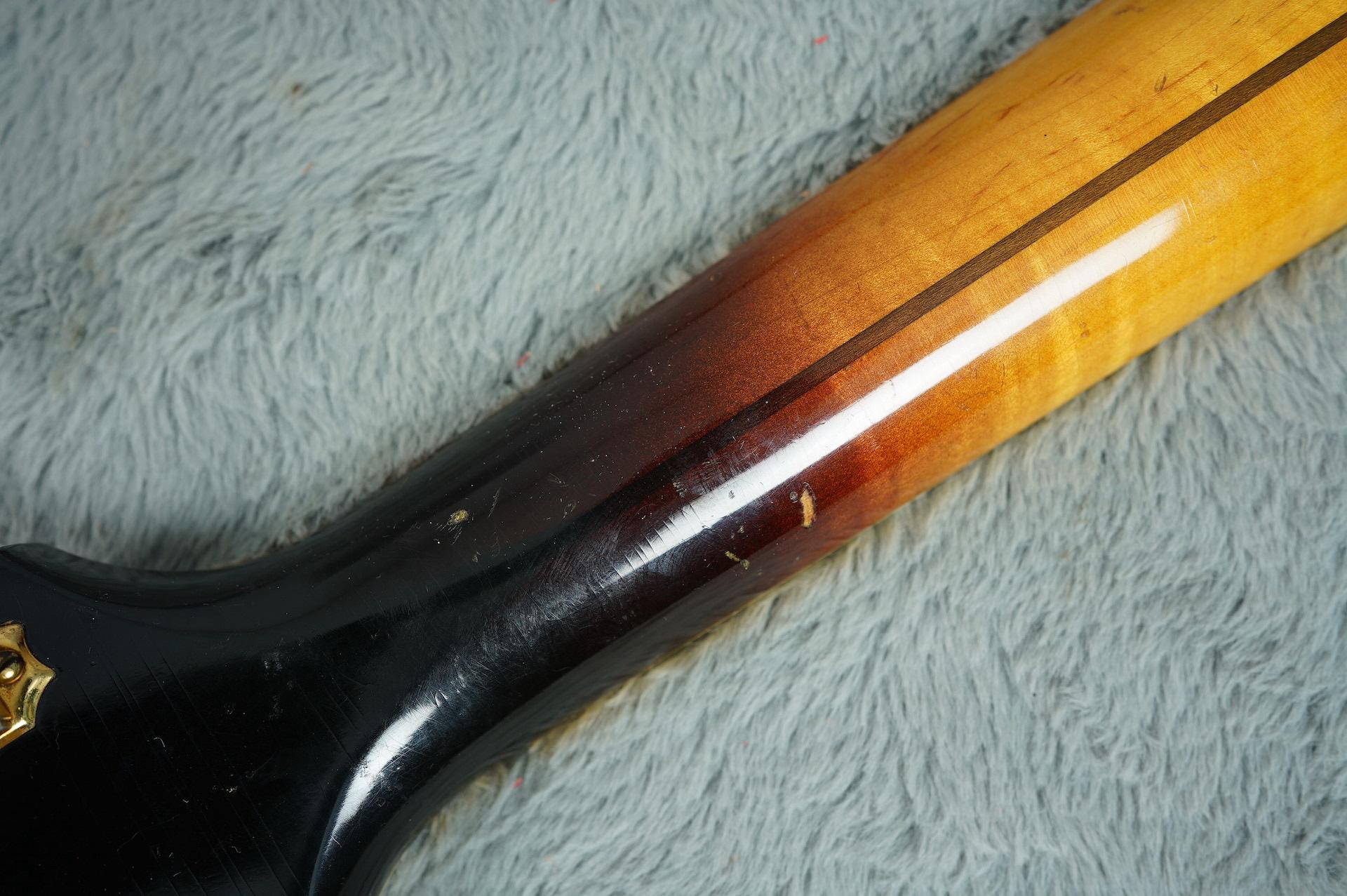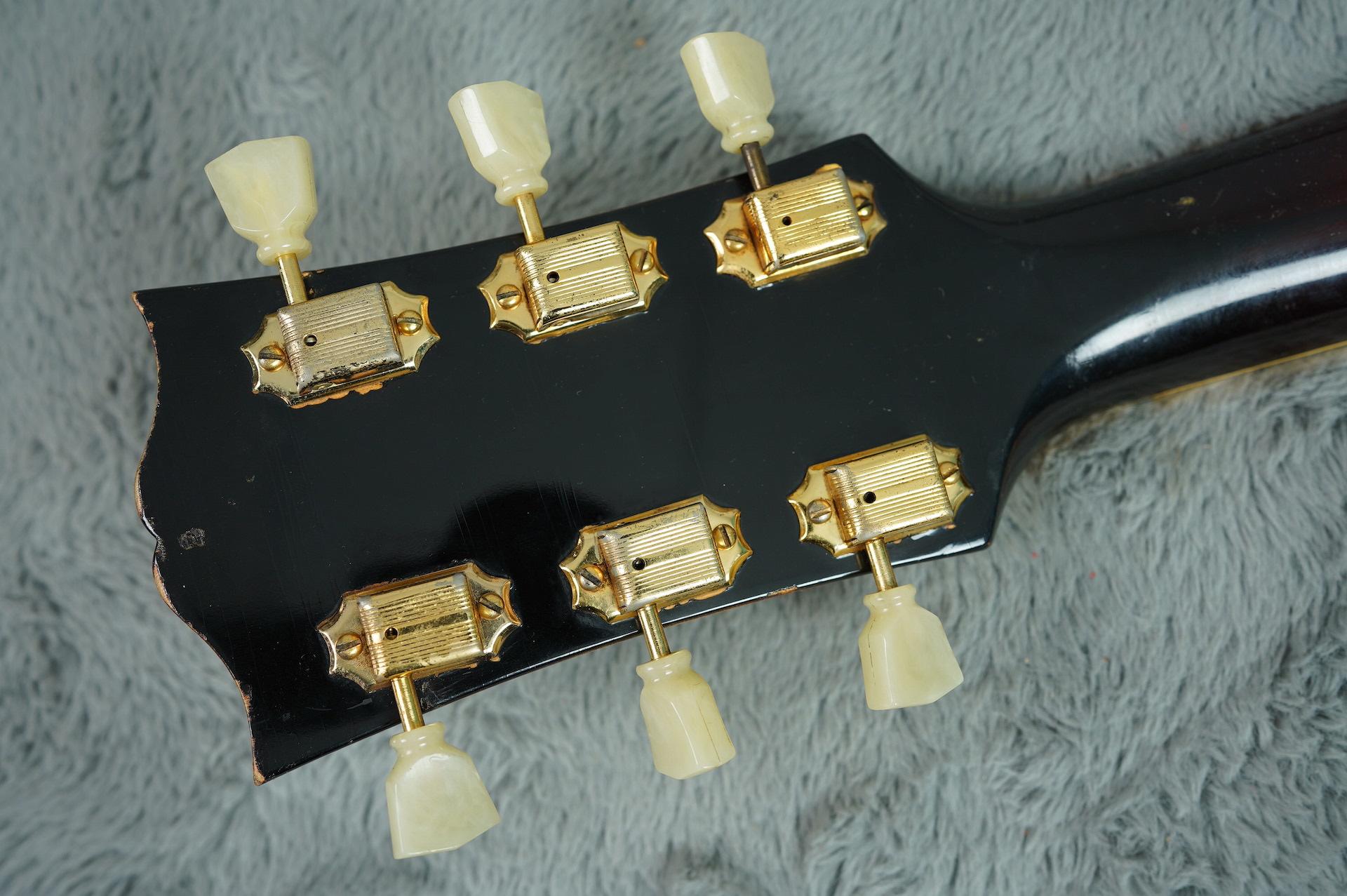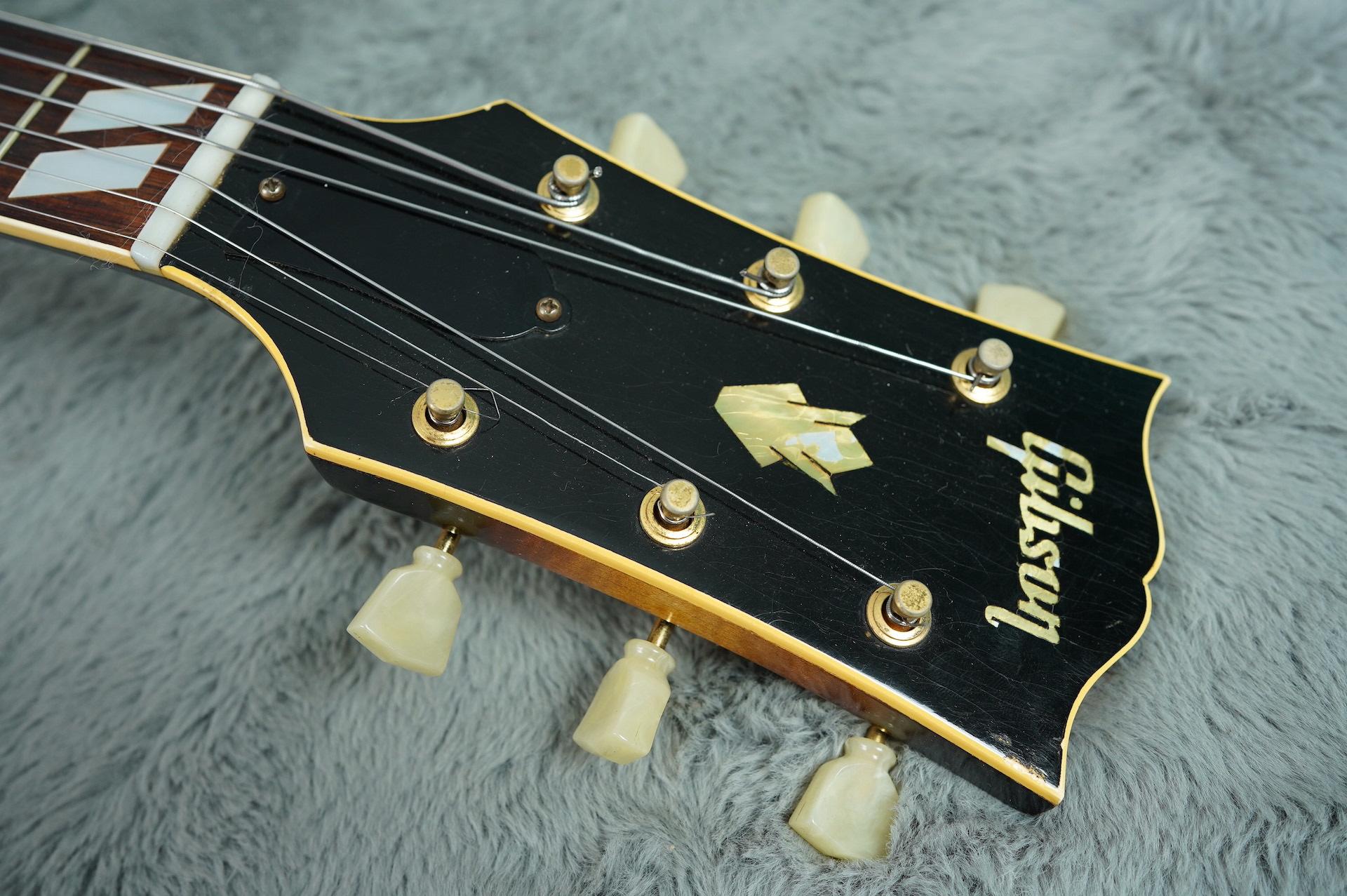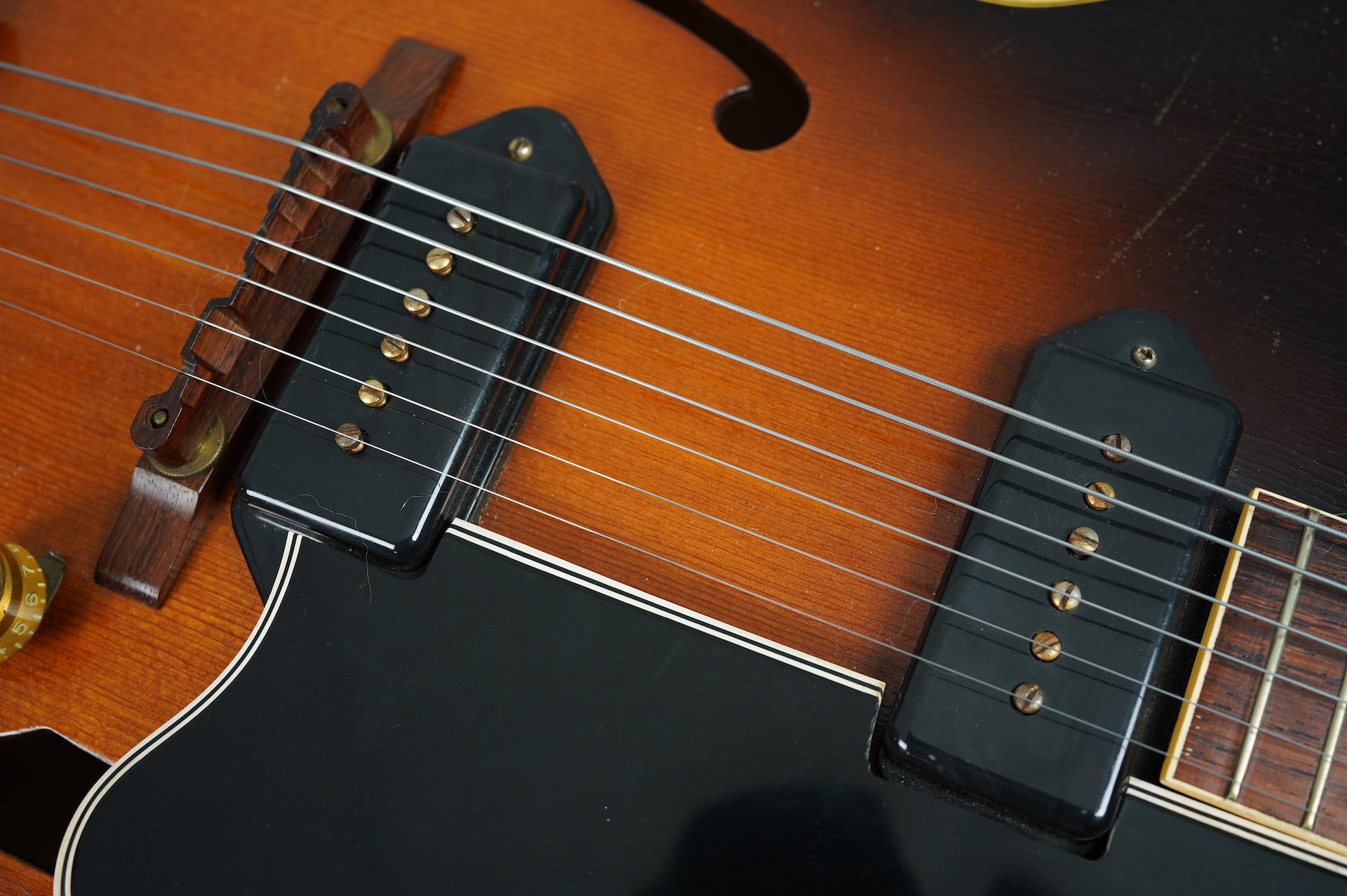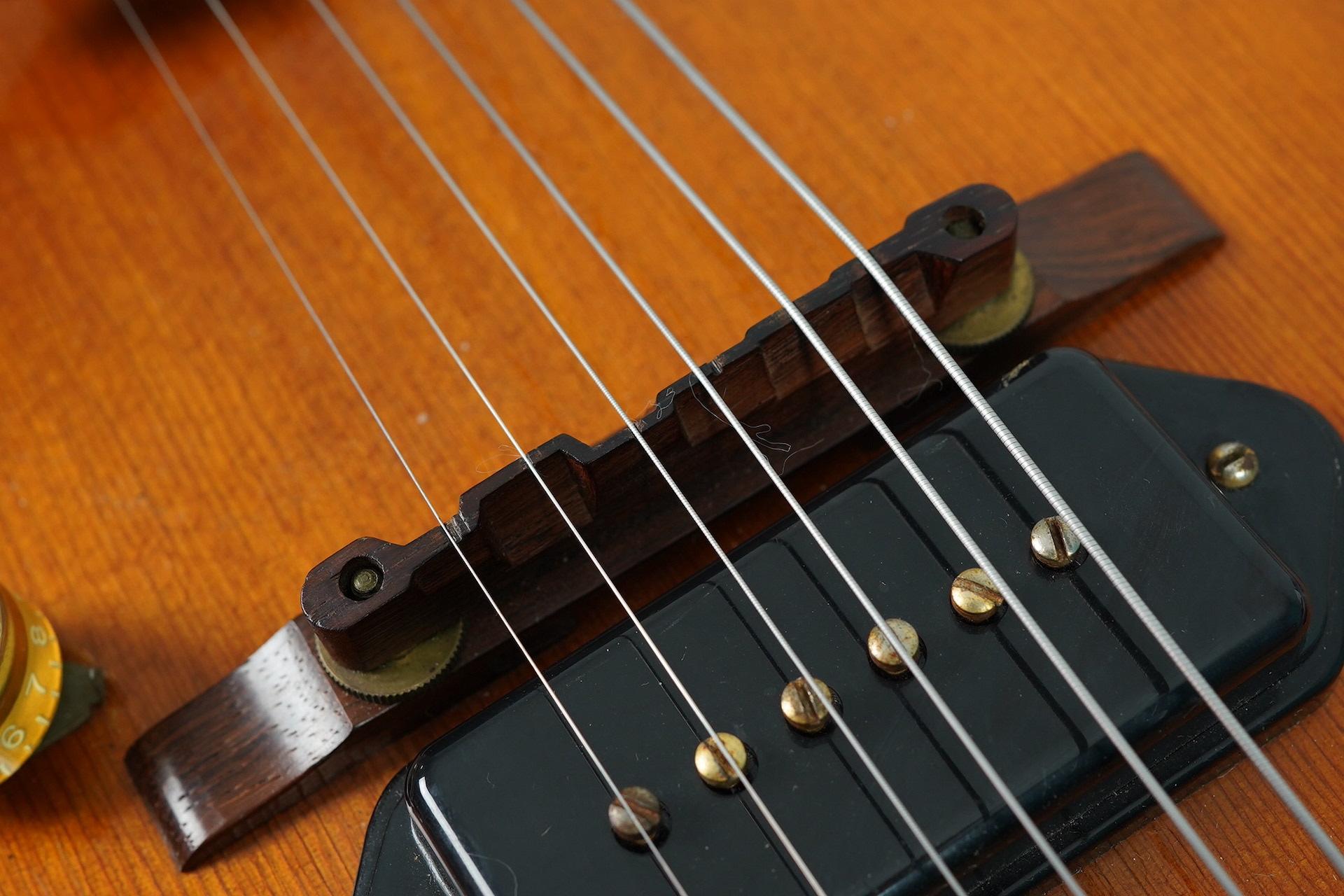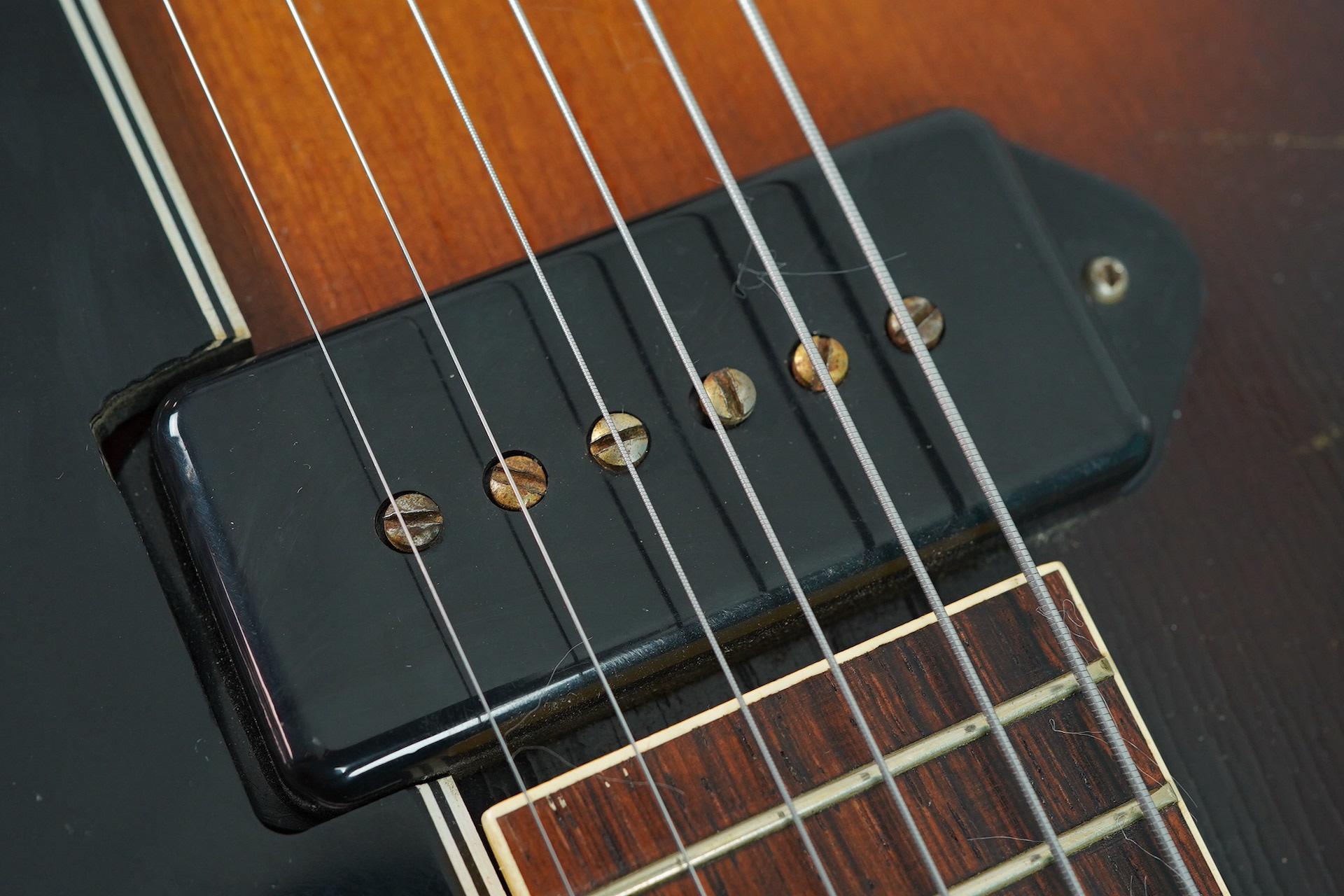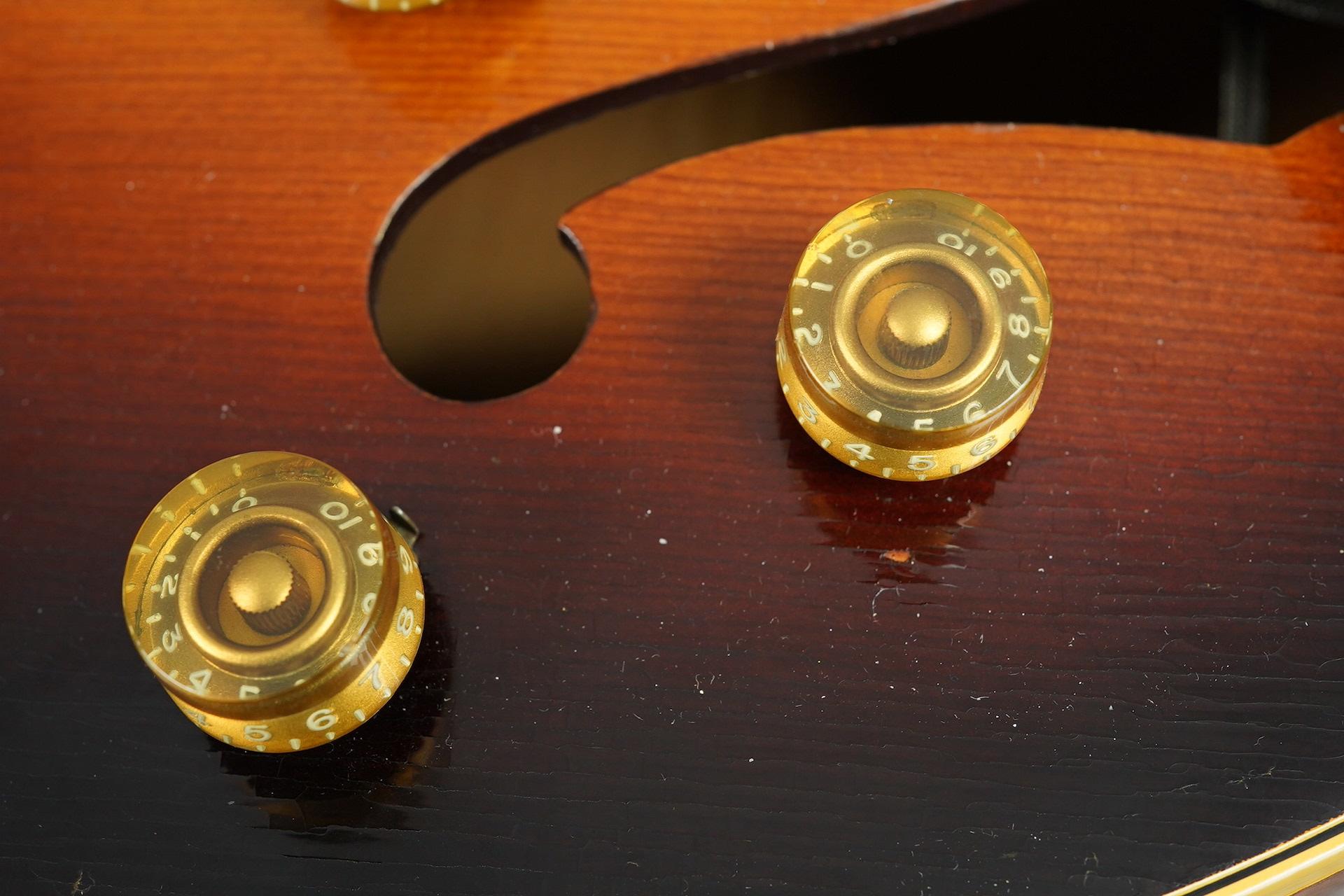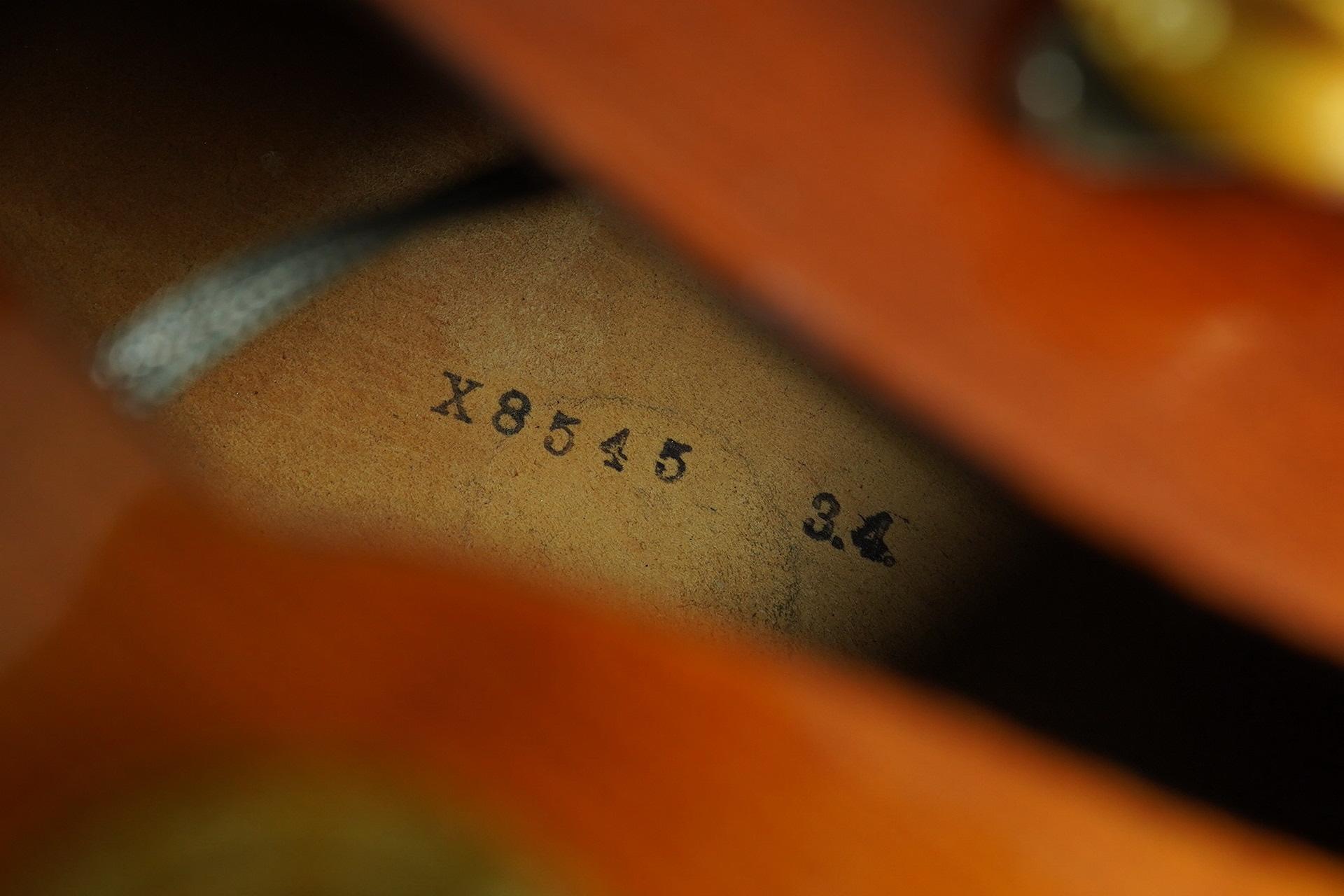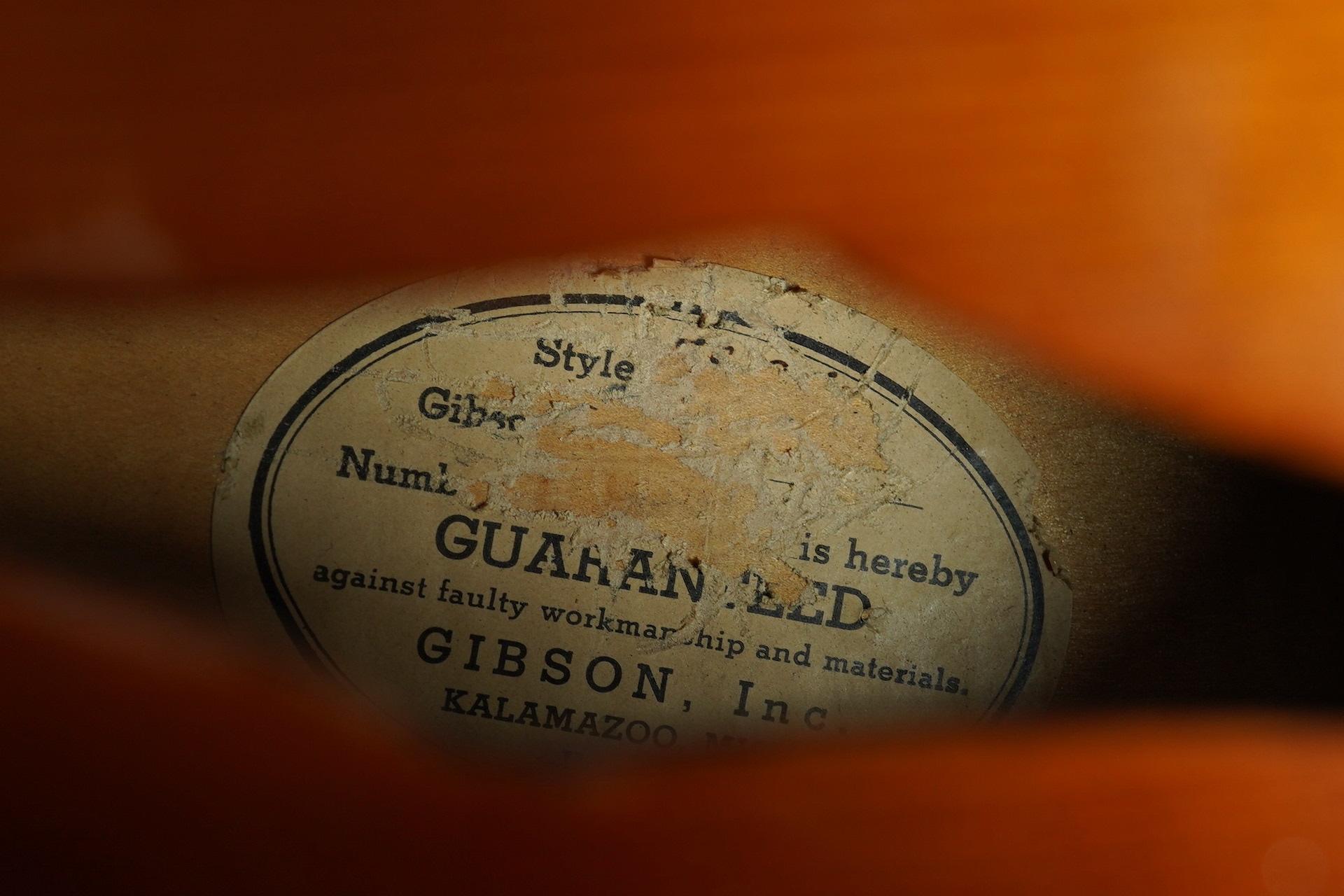 Roll over the image to zoom in
Rarely seen incarnation of the superb Gibson ES-350 with the spruce top and 4 x control knobs (2 x volume and 2 x tone). If you like your ES-350's then you will know that THIS is the version to look out for..
All original or correct ES-350 made in 1954 with the classic chunky neck and two wonderful sounding vintage P-90 pickups. It is a very nice guitar to play and sounds blooming marvellous! With its lovely spruce top, gold plating (what's left of it) and figured back it is like a grand version of the ES-175 with an ES-5 style of neck profile yet as sweet as any ES-175 out there.
Everything we can see on this guitar is correct down to the knobs, switch tip, all electrics and all finish with no touch ups or over spray anywhere. It is in very good condition, it has obviously been played and not stored under the bed but it has not been abused in any way. There are a few dings, dongs and some nice lacquer checking all over. This one being a spruce top, has the lacquer nicely sunk in just like you see on the 50's Gibson sunburst acoustics. There is some nice and subtle flame on the back and some even nicer, not so subtle flame on the maple sides and neck. Basically, it is a great looker.
Action is set nice and low and on the original frets, which are still in great condition, it plays good everywhere up and down the fingerboard and does not have the occasionally seen archtop hump in the neck around the 12-14th frets that cause these positions to fret out.
Case is a later hardshell case that is solid, sturdy and protects the guitar very well indeed. Electrics work brilliant and both P-90's are killer with classic tones in abundance. Unlike most of the ES-350's you see out there, this one of course has the classic 2 P-90, 4 pot layout which is exactly what everyone prefers.
If you like your ES archtops but are looking for something a bit special from the normal laminated top then this lovely, all correct, classic 1954 example should be way up there near the top of your list…
Availability:
Out Of Stock
Add To Your Wishlist
Send to a friend
Recommend this to a friend by entering their email address in the box below.