1950 Fender Broadcaster + OHSC
1950 Fender Broadcaster + OHSC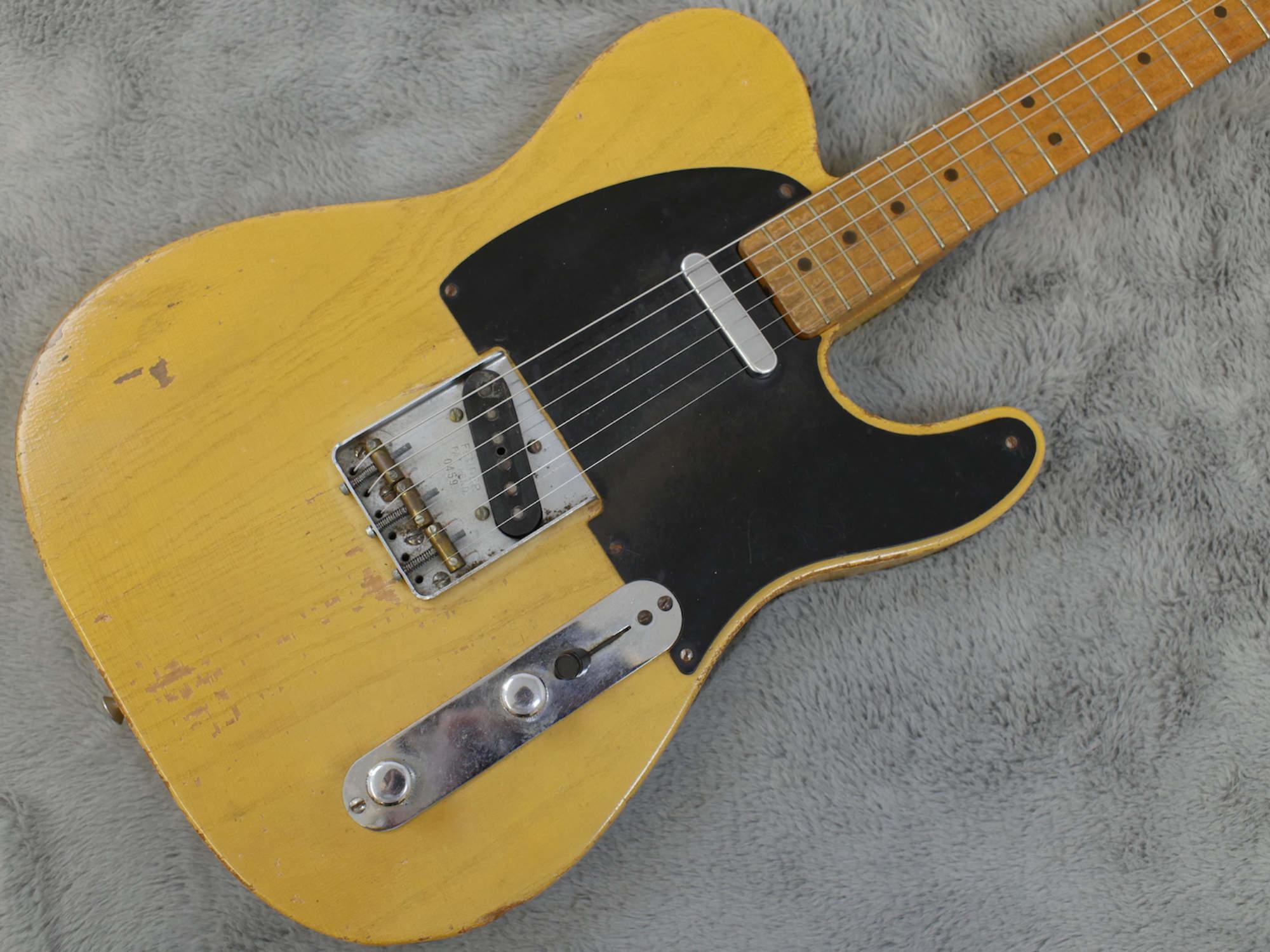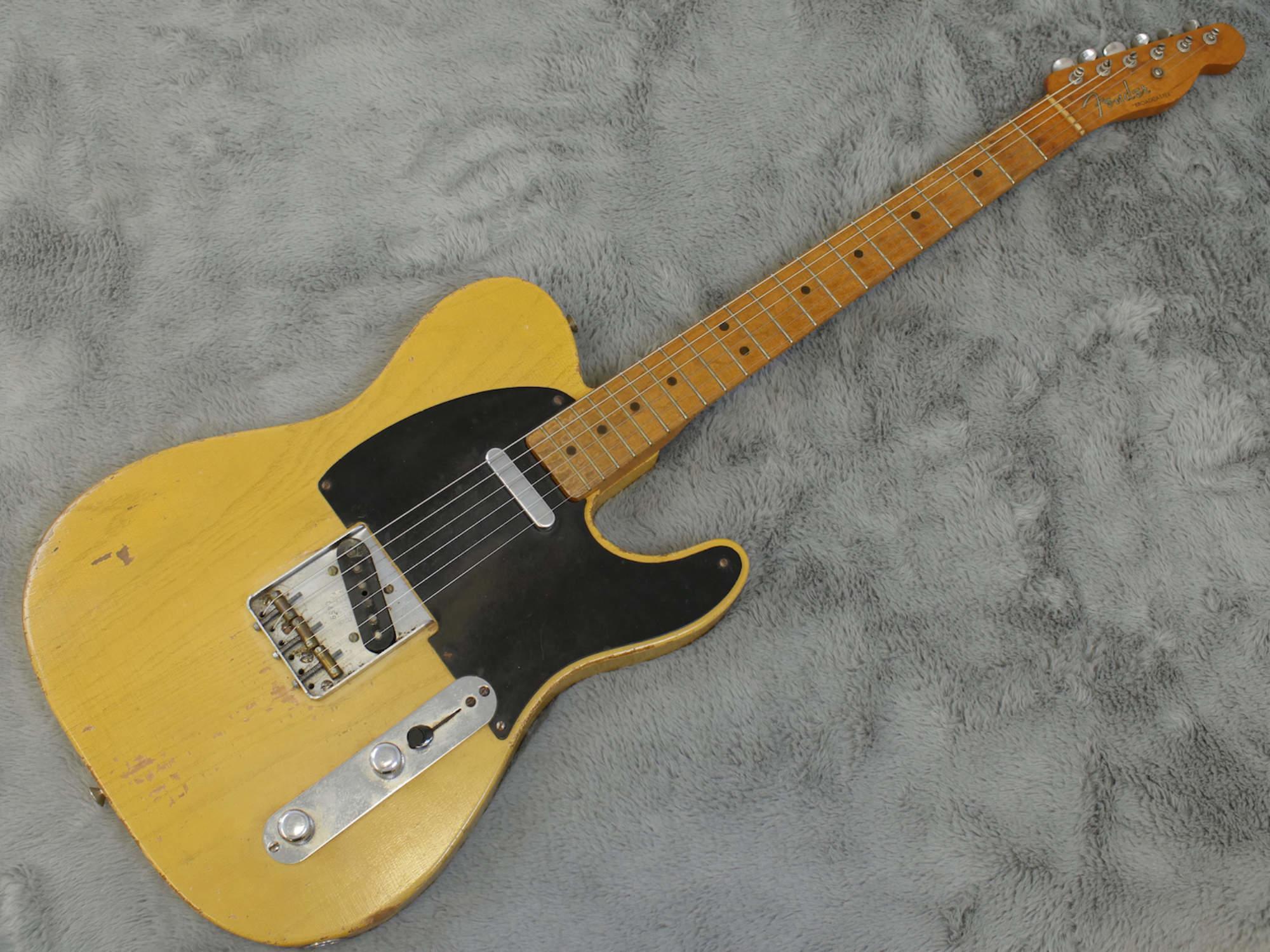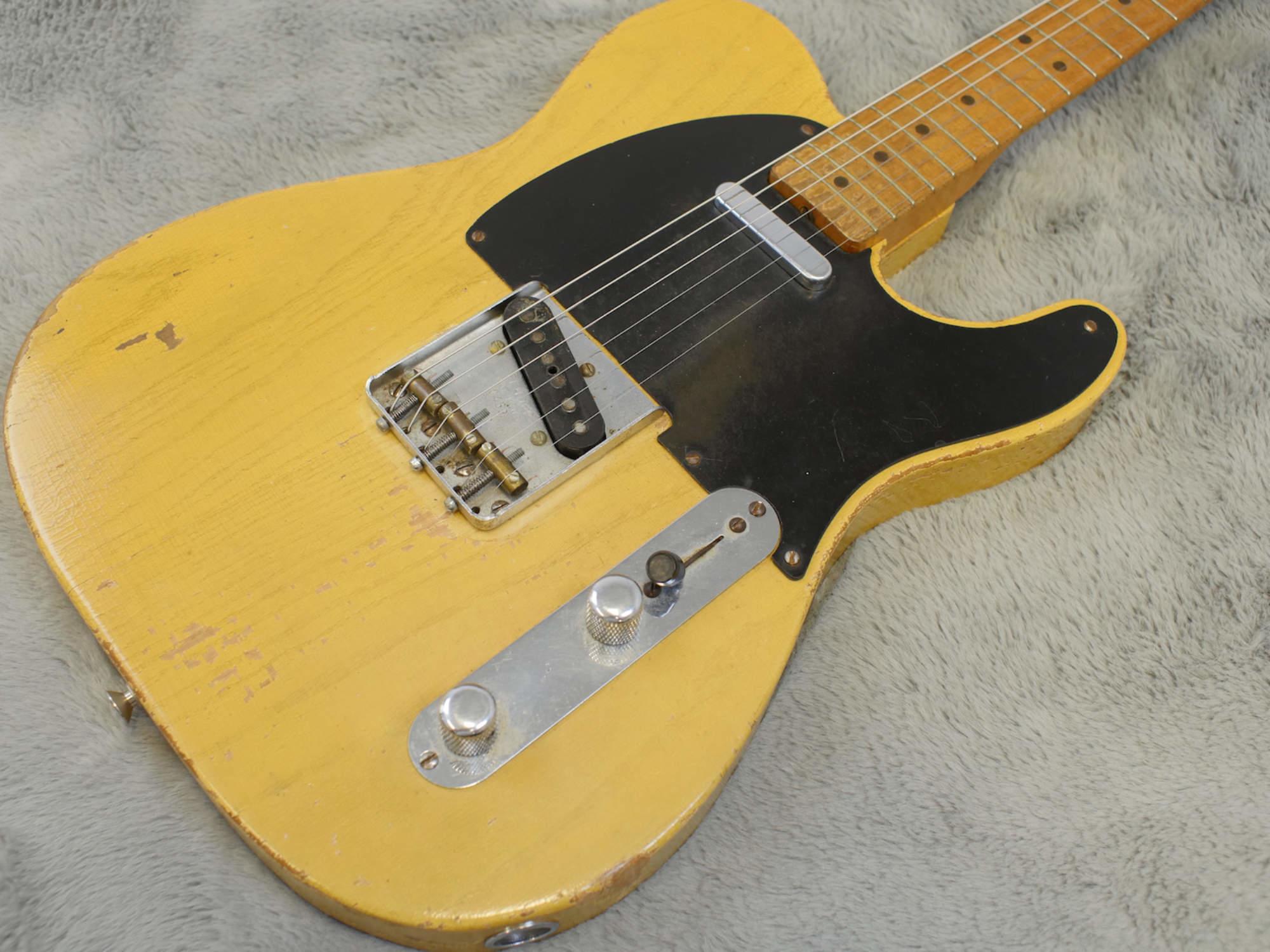 Roll over the image to zoom in
At A Glance:
Model: Broadcaster
Year: 1950
Finish: Blonde
Modifications: None
Repairs: None
Weight (kg): 4.2
---
Case: Correct 'Poodle' hardshell case
Fingerboard: Maple
Tuners: Correct Kluson Single Line, no side entry, PAF
Pickups: 2 x Correct Black Bottom Single Coil, Flat pole pieces
Hardware: Correct Chrome
Neck Profile: Medoium Chunky C
Pots: 2 x Correct, date obscurred by solder
---
1950 Fender Broadcaster serial number 459 is probably one of the most complete and original Broadcasters out there right now and to be honest, without waving our own flag too much :-) is an exceptional find, one which we are totally stoked and privileged to have here.
It is finished in a very thin, all original nitro blonde finish. There are no finish issues at all, both body and the neck - no overspray, no touchups absolutely nothing. All hardware is 100% correct and in excellent condition. The tuners although very clean looking, are totally correct for this year, being single line Klusons with no side entry hole with Patent Applied For stamps on the under side.
Pick guard is a classic fibre black guard with no paint tin mark on the back (not all of them have these). All other hardware is correct including the tall Broadcaster knobs, recessed jack socket and every single slot head screw. There is not a single Philips or crosshead screw in sight.
Electrics are all correct, original pickups and Broadcaster blend control which is actually quite a usable arrangement but if you use your Tele tone control for wah effects, afraid you won't be able to do this on an original Broadcaster circuit..! The pickups are just superb. They sound different to Tele pickups, even different to the early 50's Tele pickups and to me, seem more gutsier with a fantastic bite that is never, ever shrill sounding.
So how does it play…? On its original frets it plays brilliantly well and everyone who has played it has gone away with a smile on their face. I purchased it from a reputable dealer who informed me he bought it around one year ago, from its original owner who was in his 90s. I have no reason to not believe this story as the wear patterns on the back of the neck and on the fingerboard (what there are of them), indicates the guitar has been played most of its lifetime by someone with just the same playing style.
A guitar like this that has had a lot of different players, will have picked up different sorts of wear patterns over the years that is not in evidence on this fine example. Apparently, the original owner was not really a great guitarist and you can see by the lack of wear in the upper reaches of the fingerboard that he was hardly a Roy Buchanan…
There is plenty of playable meat left on these original frets and is unlike a lot of Broadcasters out there, even the nut is still original. I do not think anyone will be disappointed by the way this beautiful guitar conveys or plays itself.
Included (but not pictured) is the original poodle case which is in fine shape along with the original ashtray cover with solder block on the inside. The case was considered too fragile to be carried back so it was well packed inside a padded box and shipped to me separately which is why I do not have it in time for these pictures.
We do not see many of these at all, in fact the last two I sold were a body only refin Broadcasters. This is the first Broadcaster I have come across which is complete and original, as this one is.
It is an exceptional example and is an exceptional investment for those who seek one of the most important electric solid body guitars ever made…
Availability:
Out Of Stock
Add To Your Wishlist
Send to a friend
Recommend this to a friend by entering their email address in the box below.